Call to Action Series     

# 

204 

FOR ASPIRING  Startup  Entre(Mom)preneurs


Ideas Worth Spreading --ACT TODAY

Call to Action   Series-Act NOW- Share with your team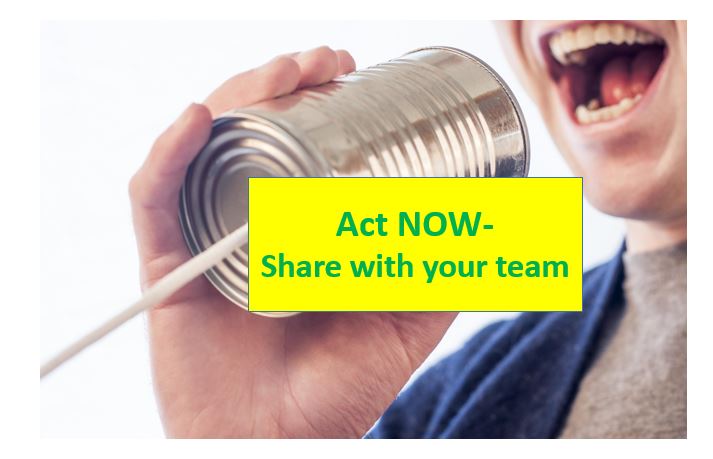 Startups  Minimize the risk while Selecting the right Idea -
Shira Levine
, 
Open Forum
The great battle entrepreneurs face is sifting through all those great ideas and deciding which ones are worth pursuing."I see businesses fail from 'opportunity gluttony' all the time," says Aaron Rasmussen, the co-founder of Harcos Laboratories, which creates energy drinks and products around the video gaming industry. "When you decide to do too many ideas you overextend yourself and the whole thing collapses. As an entrepreneur you acquire a group of friends who then kick around their ideas and suggest that you get involved with them but the answer should more often than not be no. You have to stay focused with your own idea."
Source:https://www.businessinsider.com/10-ways-to-find-out-if-your-idea-is-actually-brilliant-2011-3?IR=T
 Social Media tips to succeed for Aspiring  Startups 
Develop  your Customer Persona

Choose the proper channels for your presence
You cannot support a presence on all social media channels right now. Later, when you are all grown up, you can. So, focus on 2-3 platforms that you know are most popular with your target audience.
Choosing those platforms is not as hard as you think:
·         Develop your customer persona. What this means is that you develop a complete profile of your typical customer. Single Grain has designed a great graphic with all that should be included in your persona.
·         Once you have a complete profile, you are ready to figure out where this person hangs out on social media. Facebook is a given, but beyond that, you will need to dig a bit. Fortunately, there is a lot of research out there that will tell you where Sally is. Choose 2-3 places where Sally hangs out and focus on those.
·         Your profile will also tell you the type of content and posts you should create for Sally, and how you go about developing a relationship with her. If, for example, she is a millennial, then she can smell a sales pitch from far off and hates it; she will ask her friends about their experiences with you; she will want you to entertain her and let her interact with your content; and she will want you to be socially responsible – involved in helping others and the planet. 
https://www.jeffbullas.com/9-ways-grow-your-startup-with-social-media/
Aspiring  Startups with a dream of creating Recurring Revenue Machine from products/ blogs
 Let people try before they buy. "Give people the opportunity to try your product and get hooked on it before charging them," says Chris Bumgardner, CTO, UrbanSitter. "Consider testing a free trial. Also keep pricing simple. At first, our subscription pricing structure was $25 for the first month, then $10 for each additional month," he adds. "Customers found this to be confusing, so we simplified to $15 per month and saw an increase in subscription rates."
Source: https://www.cio.com/article/2991767/10-tips-for-running-a-profitable-subscription-based-business.html
Aspiring  Affiliate Marketing Startups

-
Reach Out To Bloggers-
Davis Tucker
Never underestimate the influence that bloggers wield, especially when they have a large following. Sure enough, these bloggers can act as thought leaders who can influence consumer decisions and, more importantly, give your brand improved street cred.

For this, make sure to attend events where you can find influencers. Initiate valuable conversations with them and introduce the vision you have for your business startup. Also, make sure to reach out to bloggers who can connect your brand with your target market. Be sure to provide a tradeoff for these affiliates by mentioning them in your content or have them participate in activities or events where they can get more followers.
 Source:https://60secondmarketer.com/blog

 Aspiring Mompreneurs- How to build connections that last?
Build Connections That Last
Who can be better at forming long-lasting relationship than mothers? This is an area where most mompreneurs are naturally gifted – and that's a good thing – because your success doesn't just depend on what you do, but the people you know. 
Networking with other mompreneurs will create shared business value and enable you to discuss common challenges.
If you don't know where to find the nearest mompreneur, you can leverage the power of the internet, yet again. Reddit has threads discussing the many predicaments faced by working moms and entrepreneurs.
Other websites, like Open Forum and the Forum for Women Entrepreneurs, have sub-topics dedicated to mompreneurs. On these platforms, look for women working in the same industry as you. Start conversations by telling them how much you admire their work and share ideas about your trade.
 Source: https://www.classycareergirl.com/author/mikaelson4/
Sustainability a Great opportunity for startups
Solve a Problem for our own Future in our Namma Bengaluru
Get inspired by this story and you too can start as waste is aplenty in our city
How  Carbon masters a  Bengaluru company is leading the way in turning wet waste into green fuel
Carbon Masters recycles 33 tonnes of wet waste from Bengaluru daily, and supplies bio-CNG to restaurants and other establishments in the city.
https://www.thenewsminute.com/article/how-bengaluru-company-leading-way-turning-wet-waste-green-fuel-71908
Call to Action Series    

# 198 


Negotiation is a means to an end-

Lauren Seymour
Negotiation is a means to an end, so it's important that before you begin a negotiation you know where you want to be at the end of it. There are three basic levels of negotiation: power, rights and interest.

1.      Power: Negotiations that rely on power often involve threats and coercion. This is not a long-term strategy as it has a negative impact on the future of the relationship between parties.
2.      Rights: This type of negotiation is based on contracts and precedent and often leads to legal action, which can be expensive and time consuming.
3.      Interest: Interest-based negotiations are what you should strive for. They often involve good communication and collaboration, resulting in win-win situations for both parties.
Call to Action Series       
# 
197 Startups
Where and How to select topics for your blogs

Susanna Gebauer
Good topics always should:
focus on the targeted audience;

be relevant to the niche;

answer valuable questions;

be up-to-date;

not be overused.
https://blog.thesocialms.com/find-topics-your-seo-blog-posts/
Call to Action Series       
# 
196 Startups

Do you know which digital marketing strategy you should adopt to  boost the growth of your business?
7 of the Best Digital Marketing Strategies for Startups- Shane Barker
https://medium.com/@shane_barker/7-of-the-best-digital-marketing-strategies-for-startups-5baa8e032be0

Call to Action Series       

# 195


Negotiation Better -Tips from Chris Voss
 Follow the The 7-38-55 Rule of Negotiating Better
 Words make 7% impact
How you say impact 38%
Body Language impact is highest 55%
Call to Action Series       

# 194
Leadership Traits of Startups
Sun Tzu – Observe and adapt
Many leaders preach that leadership is about having a vision, setting goals and meeting them head on. Simple and straightforward!
And then reality hits them, they see that their circumstances are not favorable, or that they haven't rightly estimated the market potential, or due to an unforeseen incident like an oil spill, the numbers are against them.
Sun Tzu said that before going to war, one must observe the terrain and make the most of it. Studying the environment and the competition is an important strategy to win the war. For example, Sun Tzu said you can know that your enemy soldiers are tired and desperate 'when you see them eating their own cattle' in his book Art of War.
While we can't apply the exact points he mentions in his book, we can draw some basic lessons which indeed hold true till this day.
As a startup founder, if you are planning to venture into a new area, make sure to research the market and understand how you can use your previous ventures to gain an advantage over your competition.
Niraj Ranjan Rout-atmanco.com
Call to Action Series    

# 193


Bootstrapping Guidelines for Startups - Neil Patel
The Definitive Guide on How to Bootstrap Your Startup
You know the old expression, "Pull yourself up by your bootstraps?"It applies to your startup, too.Bootstrapping your startup means growing your business with little or no venture capital or outside investment. It means relying on your own savings and revenue to operate and expand.It's not easy to do, but it's incredibly rewarding.
Neil Patel.com
Call to Action Series    

# 

192- LOW COST Marketing Tips
 LOW COST Marketing Tips for Startups
Unless you're lucky enough to score a large investment to fund your startup, it's likely you don't have a great deal of cash to spend on your marketing for your business
The majority of startups don't have enough money to hire an experienced consultant or marketing expert right away. Therefore, it's up to you to determine the best route to take to get the word out regarding your startup. Furthermore, if you're working with a very small budget, the road to success can get tough. But, keep the faith because here are a few guidelines that will get you started in the right direction
• Be consistent when presenting your image.
Don't try to change your image to attract a variety of audiences. Present a consistent overall look and feel so you're crystal clear about who you are.

https://www.questionpro.com/blog/marketing-tips-for-startups/

The Top 3 Negotiation Skills Of Persuasive People
One of your main jobs in life, one that will lead to increasing levels of self-confidence, is to become more effective in influencing others by learning great negotiation skills and choosing good questions to ask.
Negotiation Skills Are Learnable
Contrary to popular belief, top negotiators are not hard bargainers and tough-minded personalities. They are not aggressive and pushy and demanding. They do not coerce their negotiating partners into unsatisfactory agreements.
The best negotiators are invariably pleasant people. They are warm, friendly and low-keyed. They are likable and agreeable. They are the kind of people that you feel comfortable agreeing with. You have an almost automatic tendency to trust someone with great negotiation skills and to feel that what they are asking for is in the best interests of both parties.
https://www.briantracy.com/blog/sales-success/the-top-3-negotiation-skills-of-persuasive-people-self-confidence/

"Li

miting Beliefs Limit Your Beliefs" – Sunday Negotiation Insight
Limiting Beliefs Limit Your Beliefs" 
How many times have you said to yourself, I can't do that? Seriously, consider the times in your life when you posed such a question. Then, think about the times you did so and what that thought was related to (e.g. I can't lose weight, I can't become better at 'x', etc.)
The point is, when you have limiting beliefs, you limit your ability to achieve more and be more than what you are. Worse, limiting beliefs allows you to mentally prepare to accept a less than stellar attempt at achieving success.
When you hear it, take note of the little voice in your head that says, "I can't". As soon as it attempts to dissuade you from attempting to conquer what you want to achieve, talk back to it. Ask it, why can't I achieve 'x'? What are you attempting to do with the words, "I can't"? What thoughts do I need to change to have a more positive perspective about this effort?
Some people associate one talking to one's self as a slipping of the mind. I believe the exact opposite. Since we're always having conversations with our self, we should be mindful of controlling those conversations. After all, what we think we can achieve is viewed through the prism of what we perceive to be achievable. Thus, if you shift your paradigm to one of, "I can", instead of, "I can't", you'll be better positioned mentally to strive harder towards greater achievements … and everything will be right with the world.
What does this have to do with negotiations? 
As soon as you adopt an "I can't" attitude at the negotiation table, you set yourself up for a 'less than' outcome in the negotiation. By maintaining a more positive perspective about what you can achieve, you'll place more focus on a greater outcome. Since there's a lot of psychological gamesmanship that occurs during a negotiation, you have to keep your mental state sharp. Focusing on the, "I can" and not limiting your beliefs, is a way to do so.
10 Winning Characteristics Of Successful/Effective (Win/Win) Negotiators
Successful/Effective negotiators play the win/win game "masterfully". They have the necessary knowledge, experience and skills to navigate the negotiation process with all of its rules, rituals, strategies and tactics in a way that achieves mutually acceptable results.
And that's not all…
They also do it in a manner that enhances the relationship they have with their counterpart.
Strategies and Tactics Aren't Enough
Win/Win negotiators whose goal is Results with Relationship have learned through experience that you need more than rules and rituals to get results. You need important personal characteristics (key attributes and traits) that you either come by naturally or that you learn through the "school of hard knocks".
Source- Situational Communication
Interesting BBC podcast on negotiation-Michael Gates
Tim Cullen, founder and director of the Oxford Programme on Negotiation – where Michael Gates teaches –  is one of the guests on this BBC Radio 4 broadcast, hosted by Evan Davis who is also the main presenter on Newsnight. Listen to this great podcast for inspiring tips and practical advice from negotiation experts on how to close a negotiation with mutually beneficial results.
https://www.bbc.co.uk/programmes/b07gh583

Negotiations and the mompreneur, do they have the skills?- 

Nicci Orozco

 

Can moms handle the pressure of entrepreneurship? Will they be able to negotiate in order to get what they want? One thing's for sure – women are excellent entrepreneurs. That's because they possess a unique set of skills

Passion and determination

When your business is your passion, negotiating contracts and making sensible decisions is a lot easier. Men don't like to bring their personal lives at the office because they don't want to mix business with pleasure. Women on the other hand, don't have a problem with being emotional. They actually like to infiltrate aspects of their personal life into their business, as long as that can help them do their jobs a lot better. When you're passionate about something, you feel energized. Mompreneurs are eager to share that appetite for success with the rest of the world, since passion is contagious.

https://mompreneurmedia.com/business-negotiations/

Rules of Negotiation Series-019✌
Know Your BATNA: The Power of Information in Negotiation- KATIE SHONK
 


Harvard Law School Blog

Clarify your negotiating counterpart's authority

Before you negotiate, ask your counterpart (and her superiors if necessary) to clarify the extent to which she is empowered as an agent in negotiation to make proposals and commitments on behalf of her organization.

Though negotiators often must clear significant decisions with their higher-ups, your counterpart should at least know the subject matter of the negotiations well enough to be able to make provisional commitments.

Be willing to reveal your own negotiating mandate in return 




You'll do better with honey than with vinegar -- but the honey must be genuine. Never underestimate the natural ability of other people to sense who you really are. Disingenuous, manipulative and secretive are feelings that simply cannot be hidden.

When negotiating, you too can sense if the other party's values are sub-par or lack integrity altogether. No greater red flag exists in the entire arena of negotiation.

Source:entrepreneur.com
Rules of Negotiation Series-017✌: 

Debunking Negotiation Myths- PON STAFF


It's time to debunk the four widely held negotiation myths that bar negotiators from improving their skills

Good negotiators routinely take risks. We all take risks, many of them beneficial. Unfortunately, negotiators often justify risk taking when they're acting tough and hoping that the other side will cave. Such hard-line gambles rarely pay off; your counterpart is likely to become equally stubborn, and you'll both miss out on smart trades. In our uncertain world, negotiators should take risks only when the benefits appear to outweigh the costs.





https://www.pon.harvard.edu/daily/negotiation-skills-daily/debunking-negotiation-myths/


Collaborative negotiators are innovators! They recognise that both parties have needs that must be met and take the time to find creative solutions to this common conundrum. In business, this style of negotiating is often seen as the "Holy Grail".

Most business to business negotiators plan for this type of negotiation. Some organisations are well known for their collaborative style of negotiating where some others are known for being mercenaries in their approach.

It needs to be recognised that this style of negotiating is somewhat wonderful ideological because in reality it is high on resources and time

Source:managersdoor.com
Rules of Negotiation Series-015✌: Avoid the mistake of falling Back on Cognitive Shortcuts
In negotiation, we all rely on cognitive shortcuts, particularly when we're unprepared and short on time, psychologists have found.
We tend to be overconfident of our odds of getting our way, for instance. And we pay more attention to vivid information (such as salary in a job negotiation) than to less flashy information (such as the length of our commute) that might have a bigger impact on our satisfaction. 

https://www.pon.harvard.edu/daily/negotiation-skills-daily/5-common-negotiation-mistakes-and-how-you-can-avoid-them/

Rules of Negotiation Series-014✌:Be patient, persistent and creative
Advantage always goes to the patient negotiator who persistently pursues creative win/win solutions.
Negotiation is a complex process that takes time. Progress usually comes in small increments.
Impatient negotiators who lack persistence often leave potential results on the table and make costly mistakes.
The most successful and effective negotiators are the most creative. Good solutions eventually come to those with the patience to wait for them, the persistence work for them and the desire to produce innovative win/win results.
And don't forget, some of the more difficult negotiations will likely call for quite a bit of stamina. So be ready!
SOURCE:https://www.situationalcommunication.com
Rules of Negotiation Series-013✌- 
Negativity In A Negotiation Can Be Positive-The Master Negotiator
When most people negotiate, they attempt to bond with the other negotiator in an effort to lay the groundwork for a positive encounter. As a result of adopting such a position, they negate the potential benefits that negativity can have during the negotiation.
Since a good number of negotiators are motivated to move away from negativity and towards that which is perceived to be positive, being negative in a negotiation can have a large impact on the outcome of the negotiation. Therefore, during your negotiation planning, consider how you might utilize negativity. Also, consider how negativity might be used against you during the negotiation and how you might combat it.
When using negativity, allow the other negotiator to alleviate the pressure of negativity by moving in a direction that he views as being more positive.
https://www.themasternegotiator.com/negativity-in-a-negotiation-can-be-positive/

Some negotiators seem to believe that hard-bargaining tactics are the key to success.
They resort to threats, extreme demands, and even unethical behavior to try to get the upper hand in a negotiation.
In fact, negotiators who fall back on hard-bargaining strategies in negotiation are typically betraying a lack of understanding about the gains that can be achieved in most business negotiations.
When negotiators resort to hard-bargaining tactics, they convey that they view negotiation as a win-lose enterprise.
A small percentage of business negotiations that concern only one issue, such as price, can indeed be viewed as win-lose negotiations, or distributive negotiations.
https://www.pon.harvard.edu/daily/batna/10-hardball-tactics-in-negotiation/

Rules of Negotiation Series-011✌- Adopt Partnership Approach-Shed your EGO
 Negotiation Tips For Success-Keld Jensen
How do you negotiate under the new partnership approach? Give out more information than you would have in the past. Show the other party (who is now your partner in negotiation) that you have confidence in him. Give him the chance to be open and self-assured. Mistrust breeds mistrust; a reserved manner generates reserve.
Understand the phases of a negotiation, as well as the mechanisms for opening up and developing mutual creativity in crafting agreements and solutions. Ask questions you never would have asked before; make demands on your partner, and on yourself. Be open, honest, forthcoming. Take a serious, sincere interest in how to maximise benefits for both of you
https://www.forbes.com/sites/keldjensen/2014/09/20/keld-jensens-7-negotiation-tips-for-success/#7cf9dd116f38
.
Top Ten Effective Negotiation Skills
Job descriptions often list negotiation skills as a desirable asset for job candidates, but the ability to negotiate requires a collection of interpersonal and communication skills used together to bring a desired result. The circumstances of negotiation occur when two parties or groups of individuals disagree on the solution for a problem or the goal for a project or contract. A successful negotiation requires the two parties to come together and hammer out an agreement that is acceptable to both.
Problem Analysis
Effective negotiators must have the skills to analyze a problem to determine the interests of each party in the negotiation. A detailed problem analysis identifies the issue, the interested parties and the outcome goals. For example, in an employer and employee contract negotiation, the problem or area where the parties disagree may be in salary or benefits. Identifying the issues for both sides can help to find a compromise for all parties.
https://smallbusiness.chron.com/top-ten-effective-negotiation-skills-31534.html

Make the pie bigger. 
LARRY MYLER -in Entrepreneur.com
Fixed-pie negotiations assume there is a limited amount of benefit to go around. "Take it or leave it" is a fairly uncreative thing to say in a negotiation, and it will get you fewer wins.
At least one party to the negotiation needs to think more optimistically, and that party (you) can gain an advantage and steer the negotiation in a favorable direction by making the pie bigger in the right way.
Expanding the pie is a proven method for getting what you want while increasing the take-away for those on the other side of the table.

Is Negotiation a Common Sense Game?-Surbhi Rawat
Besides being good listeners, managers should keep themselves tuned to the noise going on inside their own heads. An active listener should also be on the alert to capture the feelings expressed behind the words of the other party and work to reinforce empathy for the counter party by using frequent "we statements".
http://www.businessmanagementideas.com/negotiation/is-negotiation-a-common-sense-game/3120

Always Start the Negotiations.-Grant Cardone-Entrepreneur.com
You must initiate the process because whoever controls the start of the negotiations tends to control where they end. If you let the other party start negotiations, you will be constantly giving up control, often without even realizing it. For instance, when you ask someone what his project budget is, you are allowing him to start the negotiations. You will then spend your time chasing his number rather than finding the best solution. When I sit down to work out an agreement on the numbers involved in the decision, I will even interrupt to prevent the other side from controlling the starting point. Sounds bizarre, but that is how important starting the transaction is. I once had a client who wanted to offer his terms upfront. I politely said, "Excuse me, I appreciate your willingness to tell me what you can do and would like just a moment to share with you what I have put together for you. If it doesn't work, then please tell me." This allowed me to control the starting point.
Grant Cardone-Entrepreneur.com

FOUR Commonsense Rules-Anthony Tjan, founder of Cue Ball
1.     Do your homework
2.     Don't negotiate against yourself
3.     Get around stalemates
4.     Let the other party walk away
Patience really is a virtue
"All you need is a little patience." We've heard that for years, in church sermons, from our teachers, our parents, even from pop songs. As it turns out, patience is all you need if you want to win at negotiation. Patience might be the number one attribute of an effective negotiator.
Patience equals time, and more time may mean better negotiation outcomes. Patience is the supertactic of negotiations precisely because it gives you the power of time. You need time to understand what exactly is being offered and what the risks are. With more time, you can discover strengths and weaknesses. The bottom line is that patience brings more information to the table
Karrass.com

The ethics of negotiation 
Negotiation is not a competitive sport.  In competitive sports, the object is to end up winning the game, the race, or the event.  Negotiators who focus on treating other parties as opponents run the risk of ending up with reluctant counterparties to whatever agreements may be reached.  Unless all the parties are fully committed to their agreement, it may well fall apart; in those circumstances the negotiation has failed. 

The ethics of negotiation should be based on several understandings:
a.    Reluctant partners make undependable partners so treating negotiation partners with respect and honesty simply makes common sense. 
b.    Negotiators need to recognize up front that the only reason to use negotiation to resolve a conflict, agree on a project, or conclude a sale is because other parties may be able to add value an individual or a single company cannot do acting alone. 
c.    Transparency in the negotiation process is far more likely to bring about buy-in than hidden agendas or tricky maneuvers. 
d.    Other parties have feelings
Thus the Golden Rule of treating others as you would wish to be treated has the bottom line value of increasing other parties' enthusiasm about negotiating with you as well as their enthusiasm about the ultimate agreement. 

Good negotiation ethics: honesty, transparency, respect for others are all genuinely pragmatic approaches to use.  A negotiator¹s reputation is not unlike that of a restaurant: if you have a bad meal, you are not likely to return.  And a negotiator with whom others don¹t want to deal is effectively out of business. 
The Negotiator Magazine
Shut up and listen. -Ed Brodow
I am amazed by all the people I meet who can't stop talking. Negotiators are detectives. They ask probing questions and then shut up. The other negotiator will tell you everything you need to know – all you have to do is listen.

Many conflicts can be resolved easily if we learn how to listen. The catch is that listening is the forgotten art. We are so busy making sure that people hear what we have to say that we forget to listen.

You can become an effective listener by allowing the other person to do most of the talking. Follow the 70/30 Rule – listen 70 percent of the time, and talk only 30 percent of the time. Encourage the other negotiator to talk by asking lots of open-ended questions – questions that can't be answered with a simple "yes" or "no."

 Never ask for too much-Always leave a little on the table.
My grandpa used to tell me, "Pigs get fed; hogs get slaughtered." His metaphor didn't make sense to me for the longest time. But after years of making deals, I now understand it means--ask for just enough to be satisfied, and no more.
When you ask for too much, you kill the deal. Whether it's for a used computer, a salary raise, or a contract, if you demand too much, you'll lose that deal and any chance for future business.
Success in business is all about building lasting relationships. It's not about squeezing every last dollar out of your client.
Famed American industrialist J. Paul Getty summed it up best with a lesson he learned from his own father: "My father said, 'You must never try to make all the money that's in the deal. Let the other fellow make some money too, because if you have the reputation for always making all the money, you won't have many deals.'"
https://www.inc.com/ken-sterling/avoid-these-2-rookie-negotiation-mistakes-at-all-c.html

Practice -Practice- Practice
Negotiating can be uncomfortable: standing up for yourself, asking for what you want, and trying to get a better price, terms, and condition often feels confrontational–and most of us avoid confrontation.
"You have to go out and learn to negotiate–it's not a natural skill," says Eldonna Lewis-Fernandez, author of Think like a negotiator. "It's like playing baseball; you have to do it to get good at it."
When you think like a negotiator, everything is negotiable.
Stephanie Vozza
https://www.fastcompany.com/3033337/the-5-most-common-negotiating-mistakes

Rules of Negotiation Series-001✌
Rules of negotiation – Master Them
A Key Ingredient for any Startup Entrepreneur
What is acceptable to the other side?
Determine market 

comparables

Pricing powers

Determine the deal points for both sides

What special benefits will the other side derive?

What is their reason to buy or sell?
https://www.scu.edu/mobi/business-courses/business-expansion/session-5-develop-negotiating-skills/
 Startup Restaurant Success-Honest Wrong Belief
A majority of restaurant owners wrongly believe that if a restaurant serves good quality food, then that is enough to run a lucrative business. Good quality of products or services is something basic. Beside the quality offerings, you need to turn your restaurant business into a brand that people can trust.-Anne Carton
Startup GYAN for Budding Campus Sparks
If you have an idea do not procrastinate. Test your ideas. Swim in shallow Waters before you deep dive
Copy writing Thumb Rules # 003 - Business Copy Writing
One-half, one-third, one-sixth.
The golden rule: half my time is spent researching and interview. One third is spent proof-reading and editing. Only a sixth is spent actually writing. This is a guideline that I used when I wrote computer games (designing, testing coding) and it works for writing too.
https://www.articulatemarketing.com/blog/rules-of-thumb-for-writing

Copy writing Thumb Rules 002-Break a long copy
A one long paragraph is hard to read, if not straining to the eyes. Meanwhile, a copy that is broken down into separate paragraphs creates easy reading. Aside from that, breaking the contents into paragraph allows relaxation to the eyes so that the audience can avoid eye strains. As a rule of thumb, it is best to contain a paragraph with three to five sentences, not exceeding to 100 words. An article can have different number of paragraphs but in a typical 500-word article, the most accepted structure is to maintain six to seven numbers of paragraphs.
http://www.optinrevolution.com
Copy-writing Thumb Rules 001
Never focus on Oneself
This happens when the article is written in a conversational tone. Most often than not, copywriters begin to talk about themselves instead of focusing on the needs of the audience. In an article, the audience would always want to find out the benefits that they can get out of the content. Therefore, it is good to focus on the readers and not to oneself. Focusing on self-equates dullness and boredom.
http://www.optinrevolution.com
Learning from Successful Entrepreneurs -Gyan on Copy Writing from 

Betty Washington in Linkedin



Make your writing conversational and personal. The reader will read through the article if the content is sent up in a manner that mimics a real life conversation between two people. Readers feel your article was written for them and about a topic they needed to learn about. Articles that begin with a question draw the reader in and automatically encourages them to participate in the discussion by answering the question in their mind.
Learning from Successful Entrepreneurs -Gyan on Copy Writing from Betty Washington in Linkedin
A good copy writer weaves techniques into writing that grabs the readers' attention within moments of looking at the article. 
Tell a story the reader can quickly identify as something they've experienced or know about.
The reader's curiosity creates a needs to learn the copy-writer's point of view and how the situation was handled.
The copy-writer could also include information the reader already knows but add information the reader may not know about the topic. That makes the reader feel informed.
Learning from Successful Entrepreneurs -Gyan on Why should Stay focused
Do not try to do everything at once. Studies show that multitasking or doing multiple activities simultaneously leads to less satisfying results than handling each point on the to-do list separately. You should learn to delegate and focus on the most relevant tasks at hand which is finding a way to solve the problem mentioned above. Establish a firm priority system.
www.f10.ch/coaching-zone

Learning from Successful Entrepreneurs -Gyan on Why  Value your customers

Get regular feedback from the market by doing usability tests, surveys or interviews. Take the feedback seriously and adapt your product or service accordingly. Customer needs and preferences change over time. Make sure to not miss those changes.
www.f10.ch/coaching-zone
Learning from Successful Entrepreneurs -Gyan on Why  building relationship is important?

 Relationships: Work on building authentic relationships – these take time and will pay off in spades---Bea Wolpert

Learning from Successful Entrepreneurs -Gyan on Why Numbers is Important

Business is about numbers – so the more you learn to understand numbers – costs, profit & loss the better off you will be

Learning from Successful Entrepreneurs -Gyan on Why Selling Skill is Important
Sales: Recognize your job is selling – not just being a chef, designer, lawyer and learn to become good at it.-Bea Wolpert
Learning from Successful Entrepreneurs
GYAN on Risk Taking from Lucas Karwacki-

CEO @ Sunscrapers 




Smart startup founders always consider the potential risks involved in their operation.
You don't have to be a pessimist to prepare for pessimistic scenarios.
In fact, it's much smarter to do that rather than assuming optimistic scenarios to play out all the time.
The Art of the Elevator Pitch- Carmine Gallo
Learn  how to use logline and be a WINNER
Examples
1.Google-At 77 characters, the Google pitch makes the grade.
Sergey Brin and Larry Page told Moritz: "Google organizes the world's information and makes it universally accessible." In 10 words, that logline led to Google's first major round of funding. Moritz said the pitch was clear and had a sense of purpose.
2.The "one thing" should cater to the needs of your audience. A sales professional for a large tech company recently told me a logline that he uses to address the needs of his audience — IT buyers: "Our product will reduce your company's cell phone bill by 80%." With one sentence, his customers want to know more because his logline solves a specific problem and will make them look like heroes to their bosses. 
3.IPOD
"1,000 songs in your pocket."
Sourcehbr.org
 Blogging is Business
A blog isn't a blog, it's a business- Neil Patel
START BLOGGING
There are many reasons you may want to create a blog, but from someone who blogs on a weekly basis and has been for 13 years, here are the main reasons to have a blog:You control your own destiny 
Social networks have restricted how many of your friends actually see your content. 
With a blog, you have more control over your destiny. 
You can collect e-mails to get people back to your site, you can build a push notification subscribers list, you can rank your content on Google… overall, it's just easier to get a consistent stream of traffic from a blog than it is from a social profile because you aren't relying on 1 traffic source. 
This is more important than ever because the top blogging sites are sending less traffic to other sites.
Call to Action Series-  TIPS for Successful Blogging   
"When you write a blog post, always try to connect the subject matter to your unique experience, your story, and perspective."  ✔
― Mark Schaefer, Born to Blog: Building Your Blog for Personal and Business Success One Post at a Time
✔"Having the courage to be good instead of perfect is a part of blogging success and the trade-off you have to make to be consistent." 
― Mark Schaefer, Born to Blog: Building Your Blog for Personal and Business Success One Post at a Time
Smart Water Meters for Apartments- Break the MYTHS
First, we imagine the impossible and then just execute
https://smarterhomes.com/team.html
3 myths why apartments do not implement water metering
Is water that expensive? Really?
It is a big myth and it is as expensive as electricity
Most residents pay a quarterly maintenance fee, based on the square foot area of their home. You may be surprised to know that of this, nearly 40-50% goes towards water and the energy needed to pump it. 
It's not feasible in my building
Most apartments have multiple inlets .
Apartments all over the world are not designed for individual metering due to prevalent plumbing practices which do not focus on increasing cost of water. Implementing meters is difficult indeed.
I will have to invest in software
This is a valid doubt if meters are read manually associations being not-for-profit, the per litre water tariff will change every month based upon the expenses. Both tabulation of meter readings and fixing of tariff are error prone, when done manually.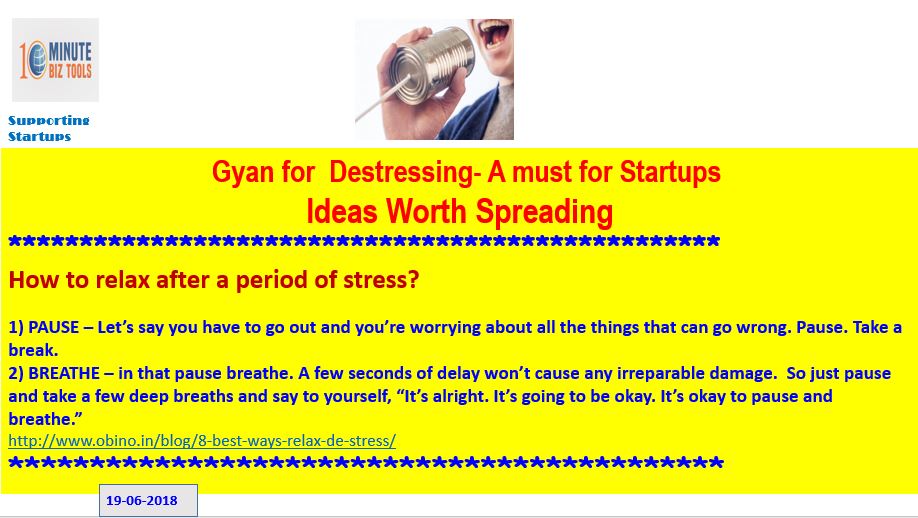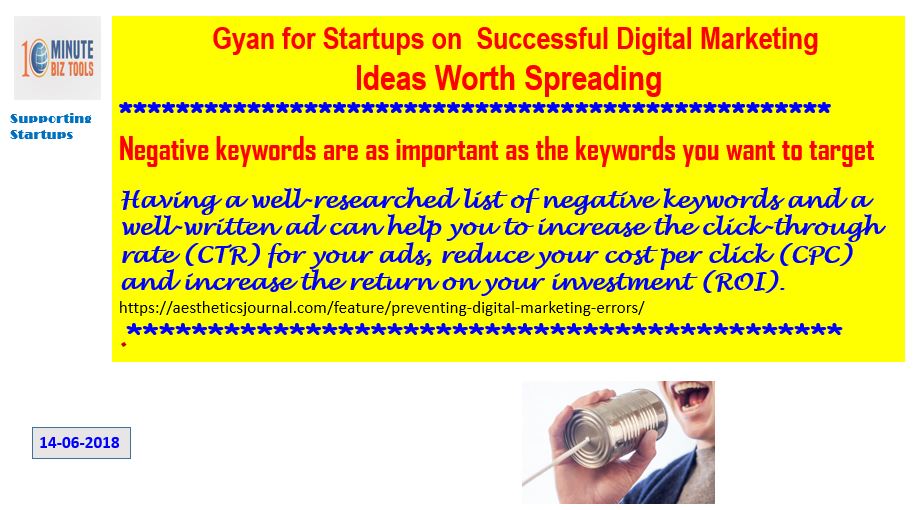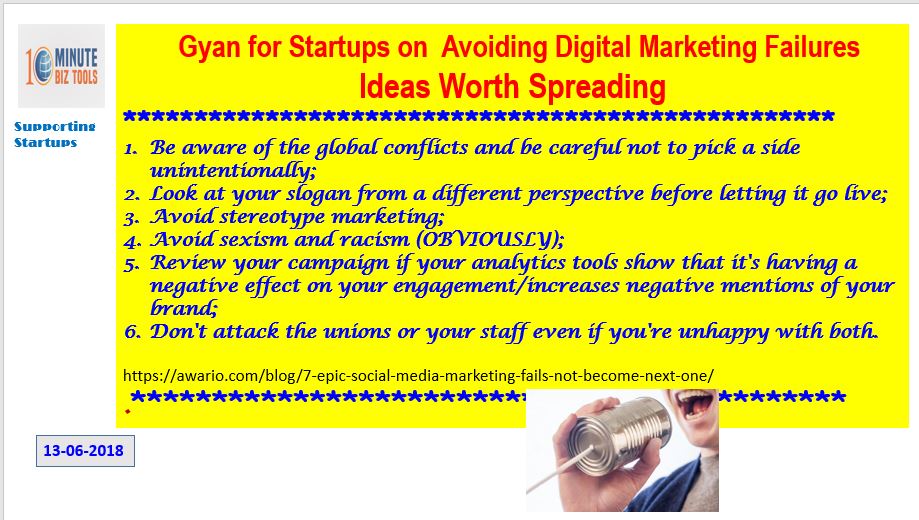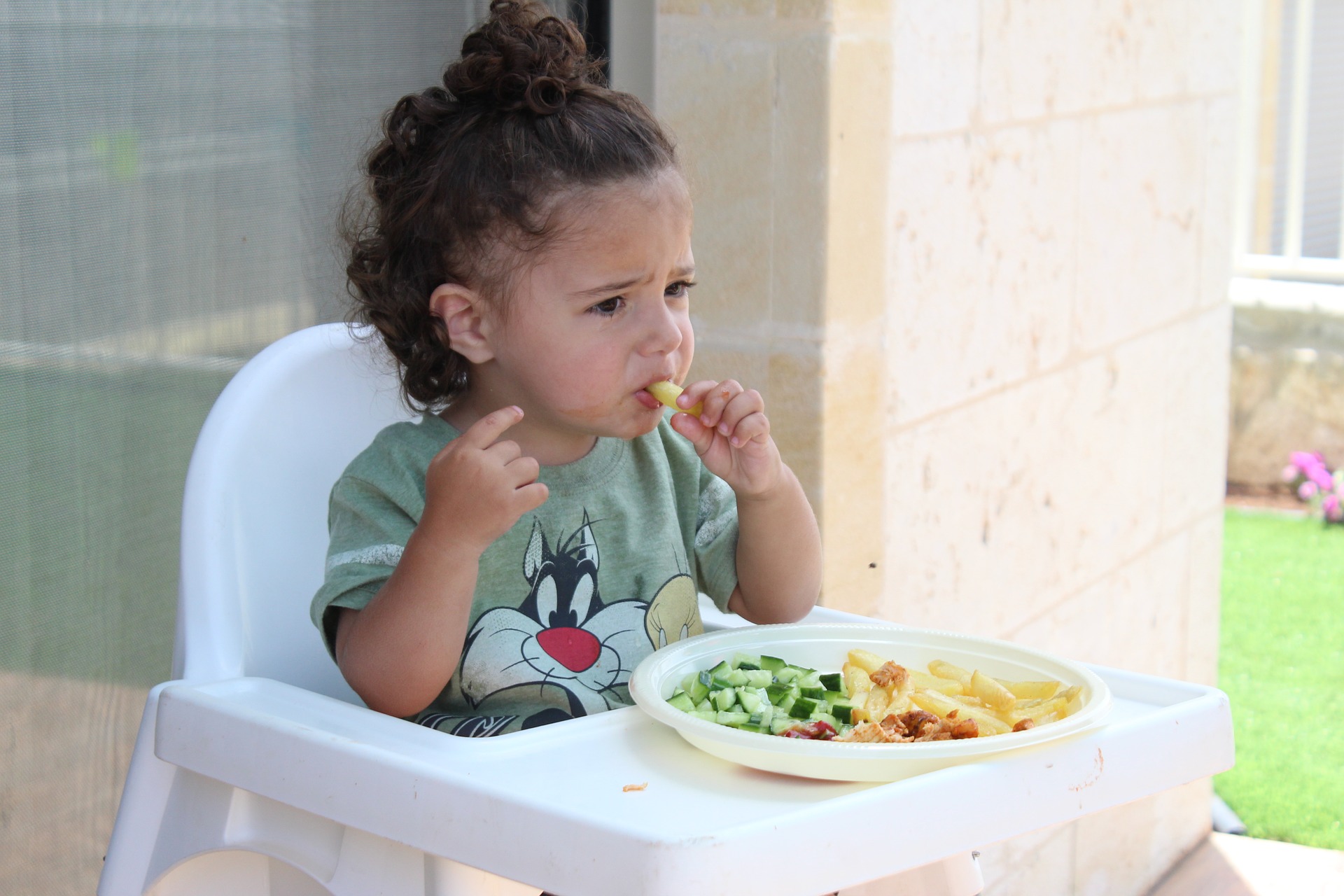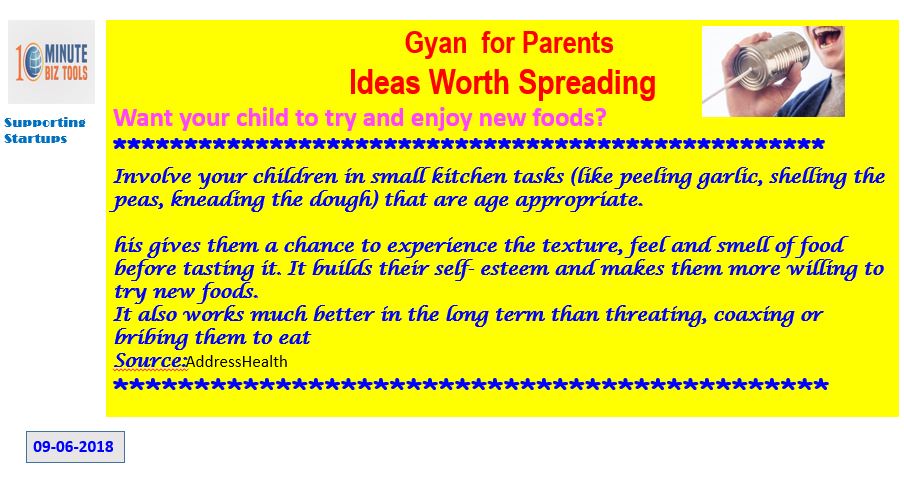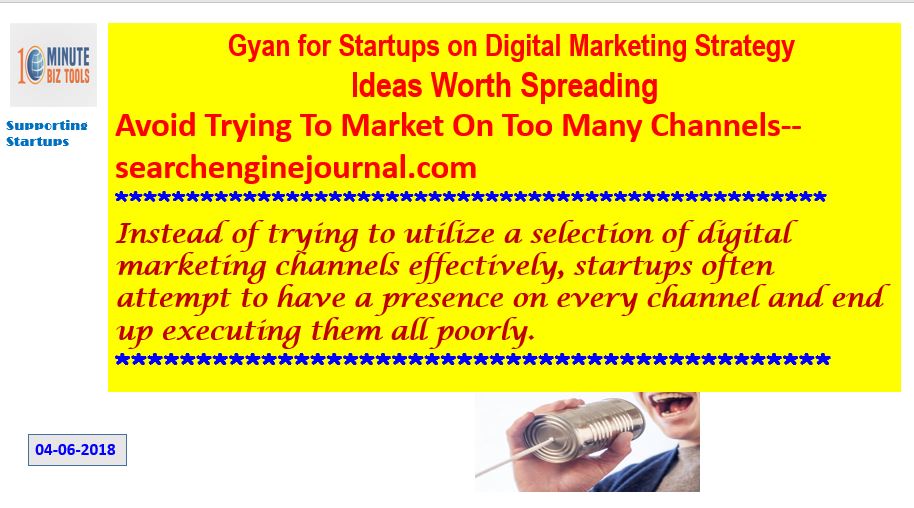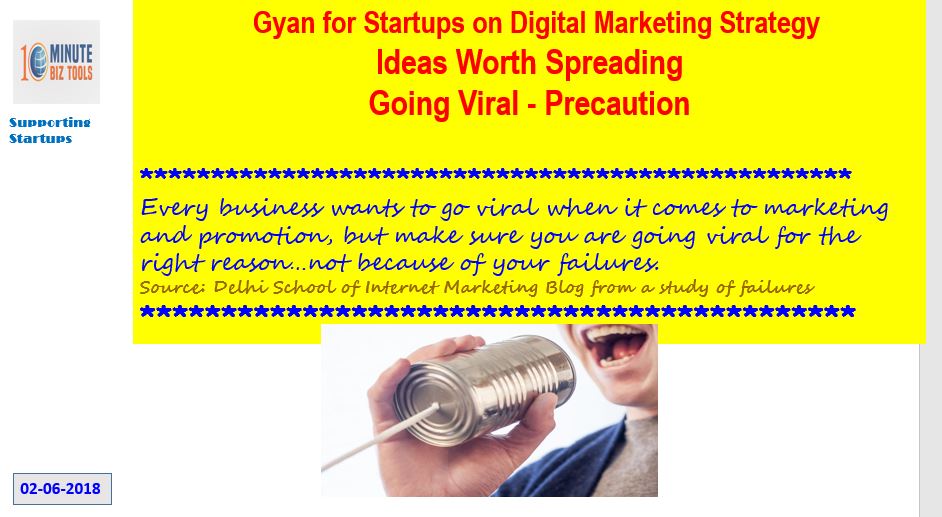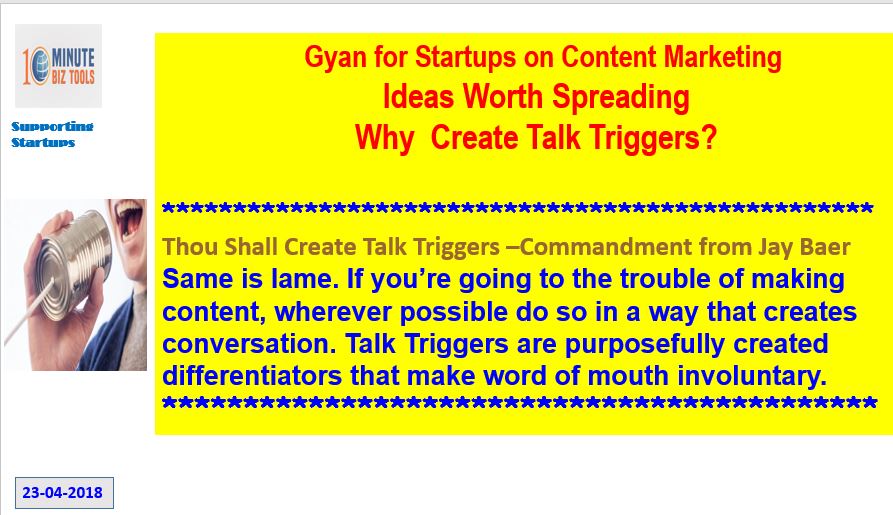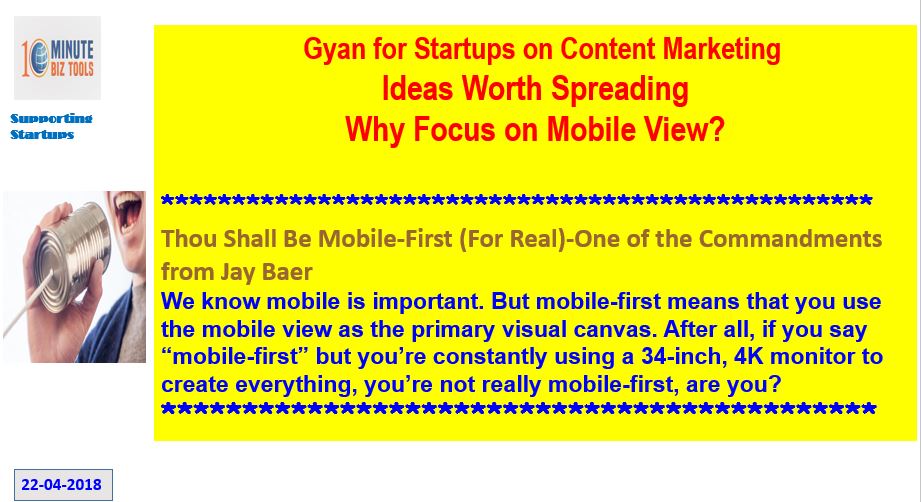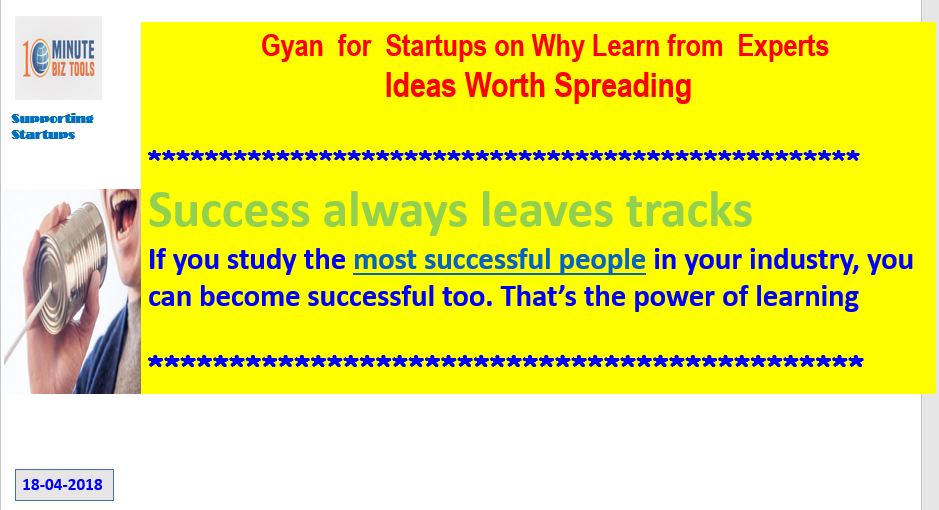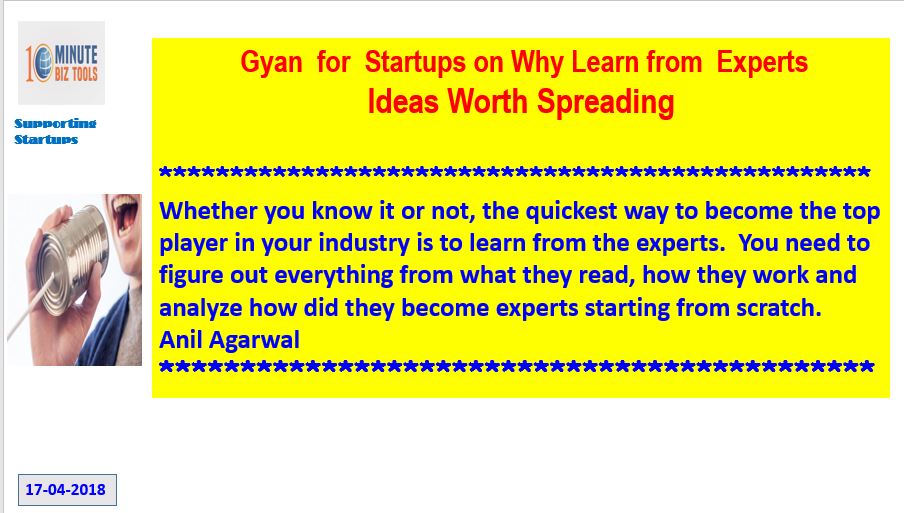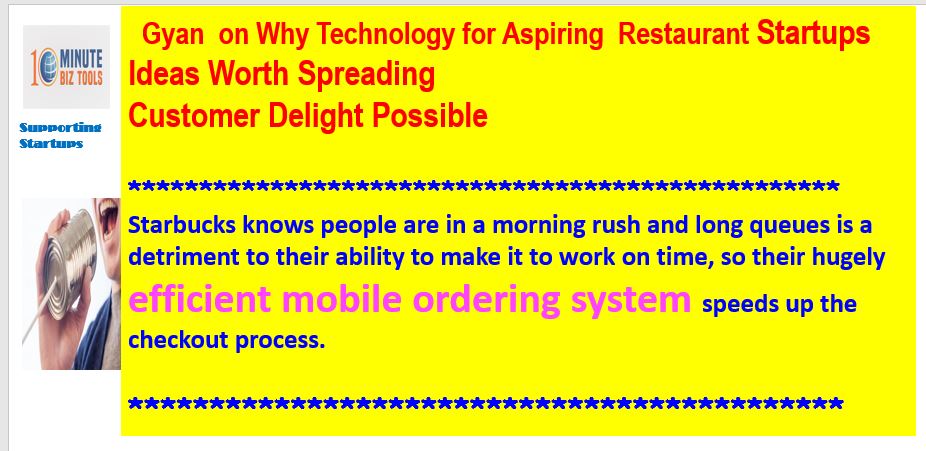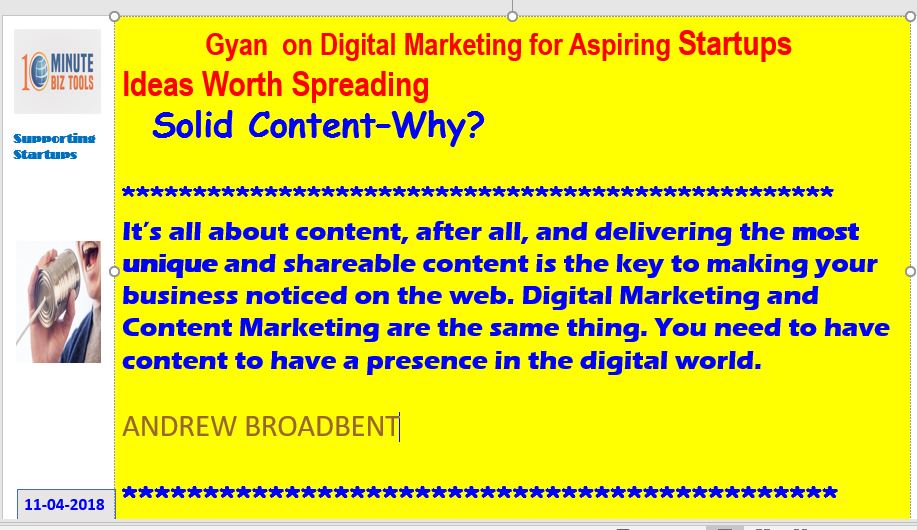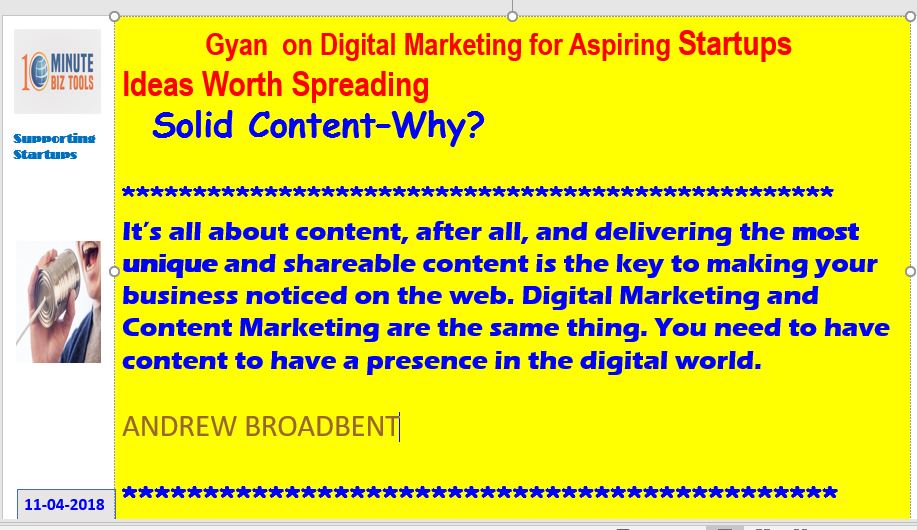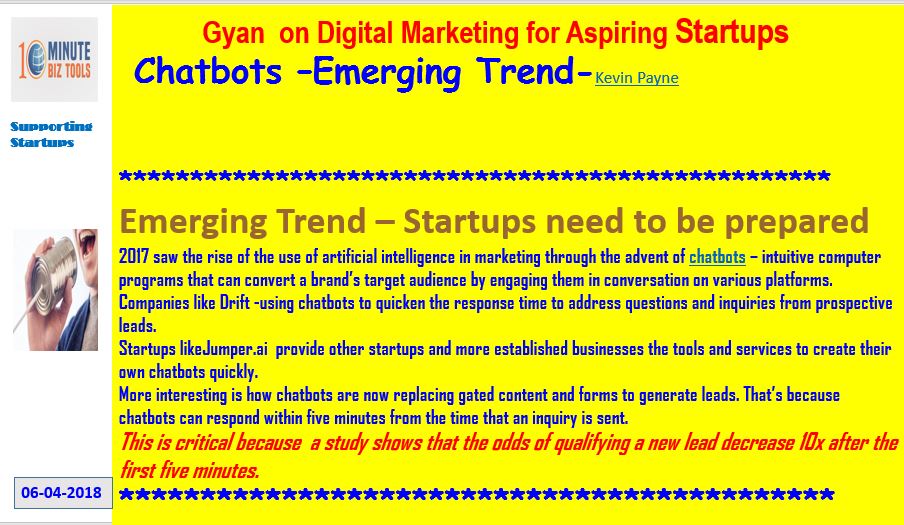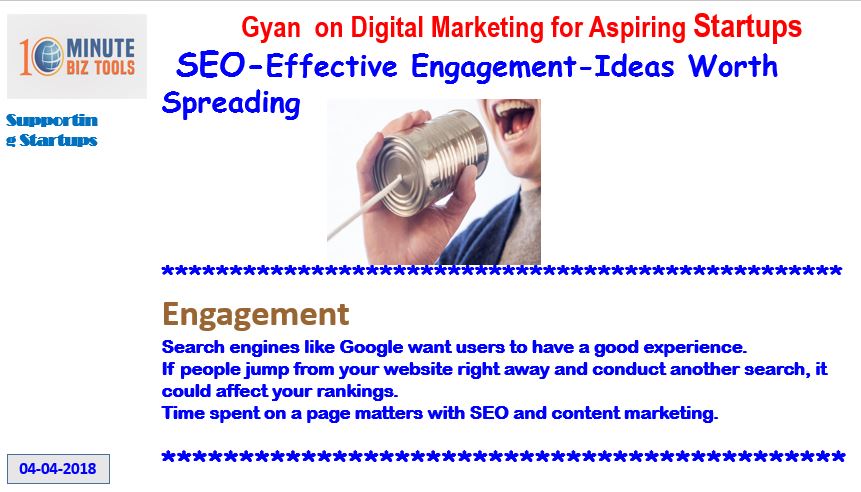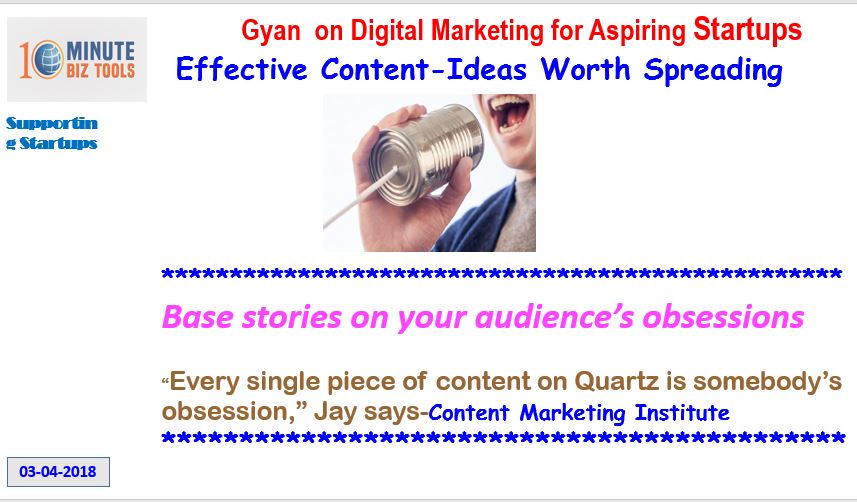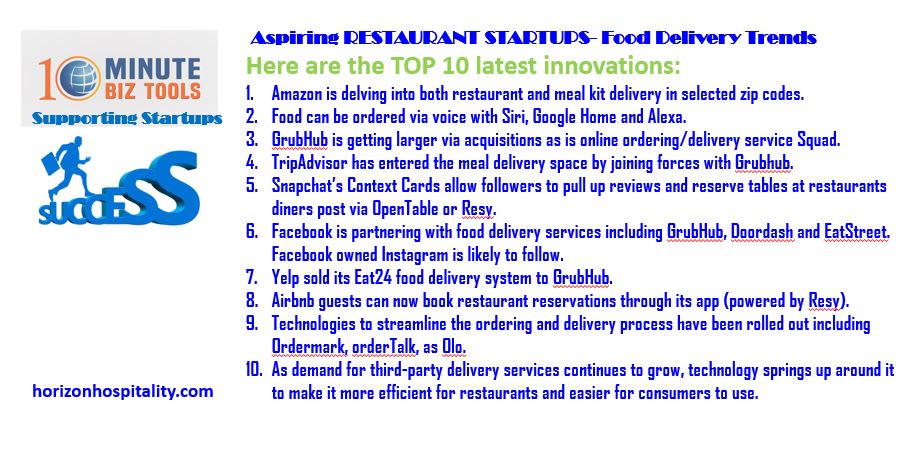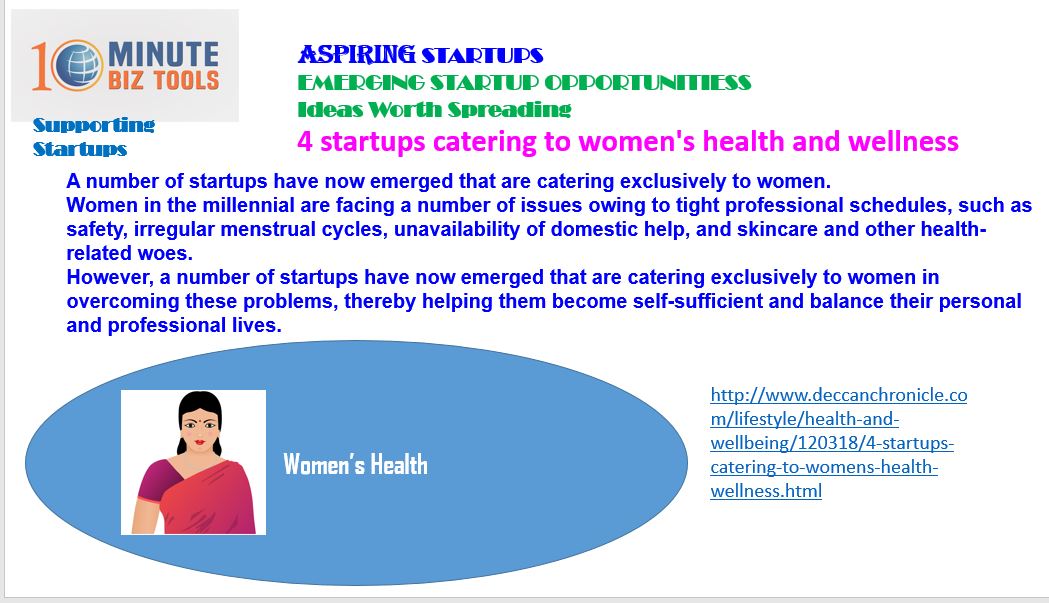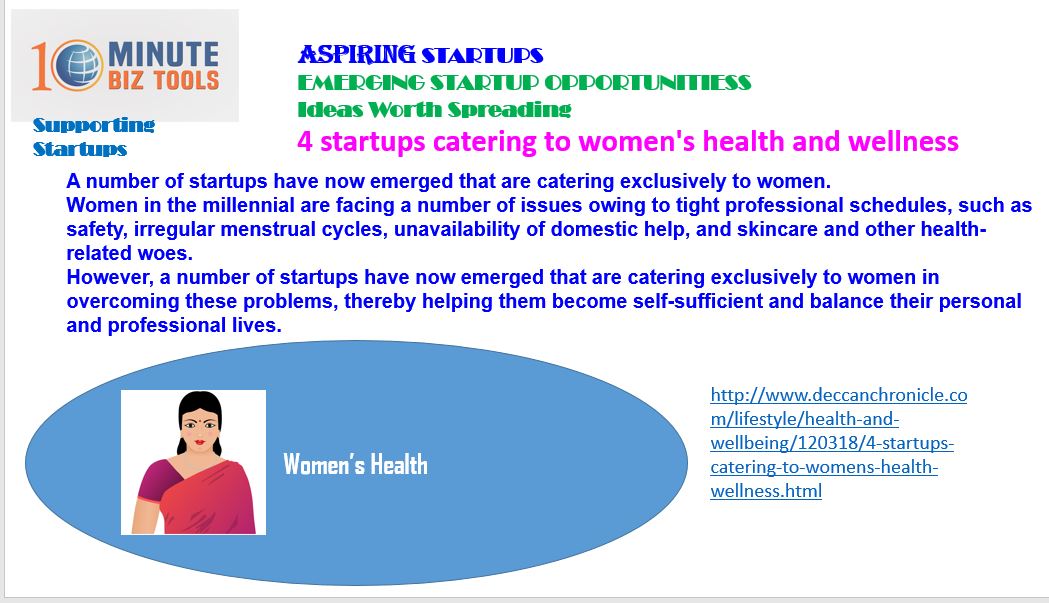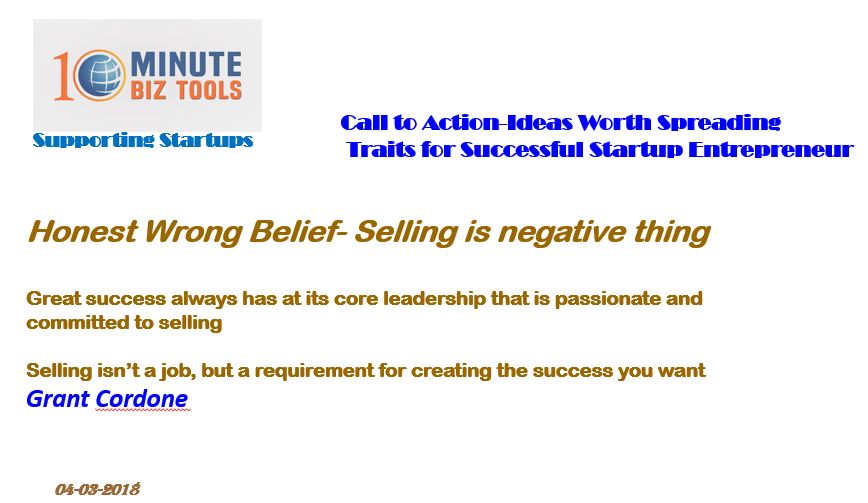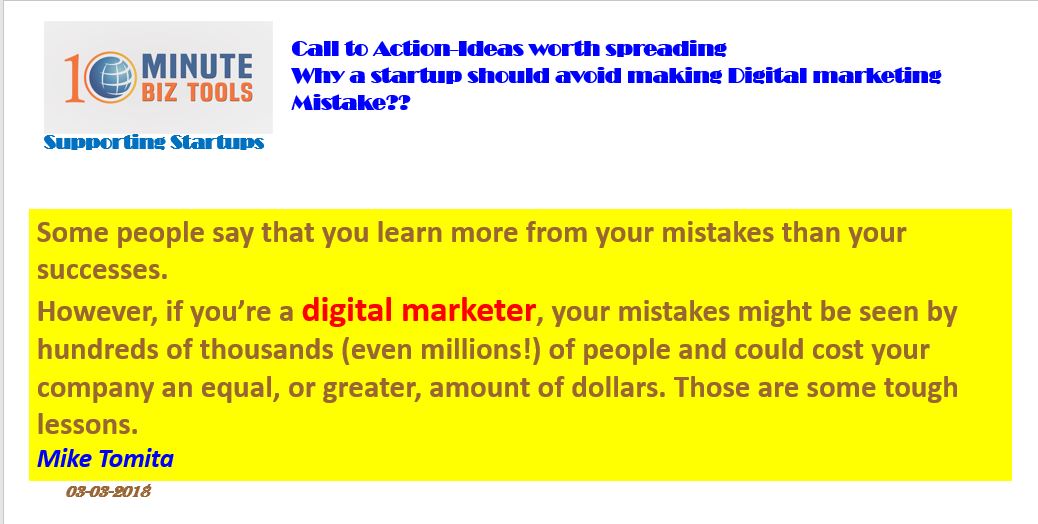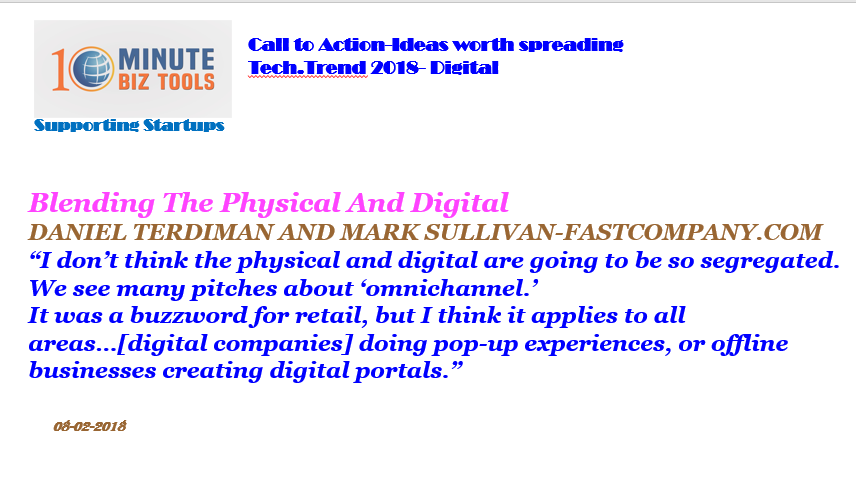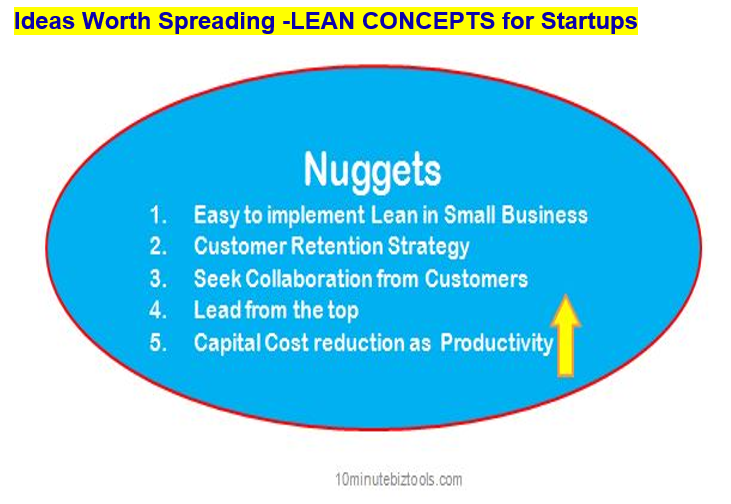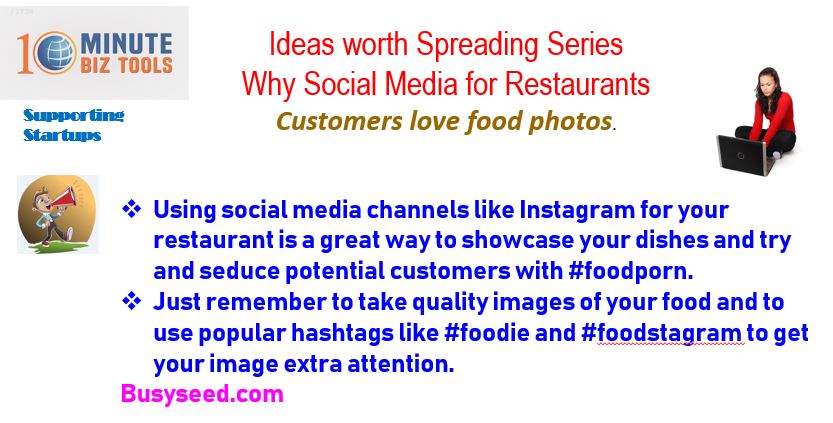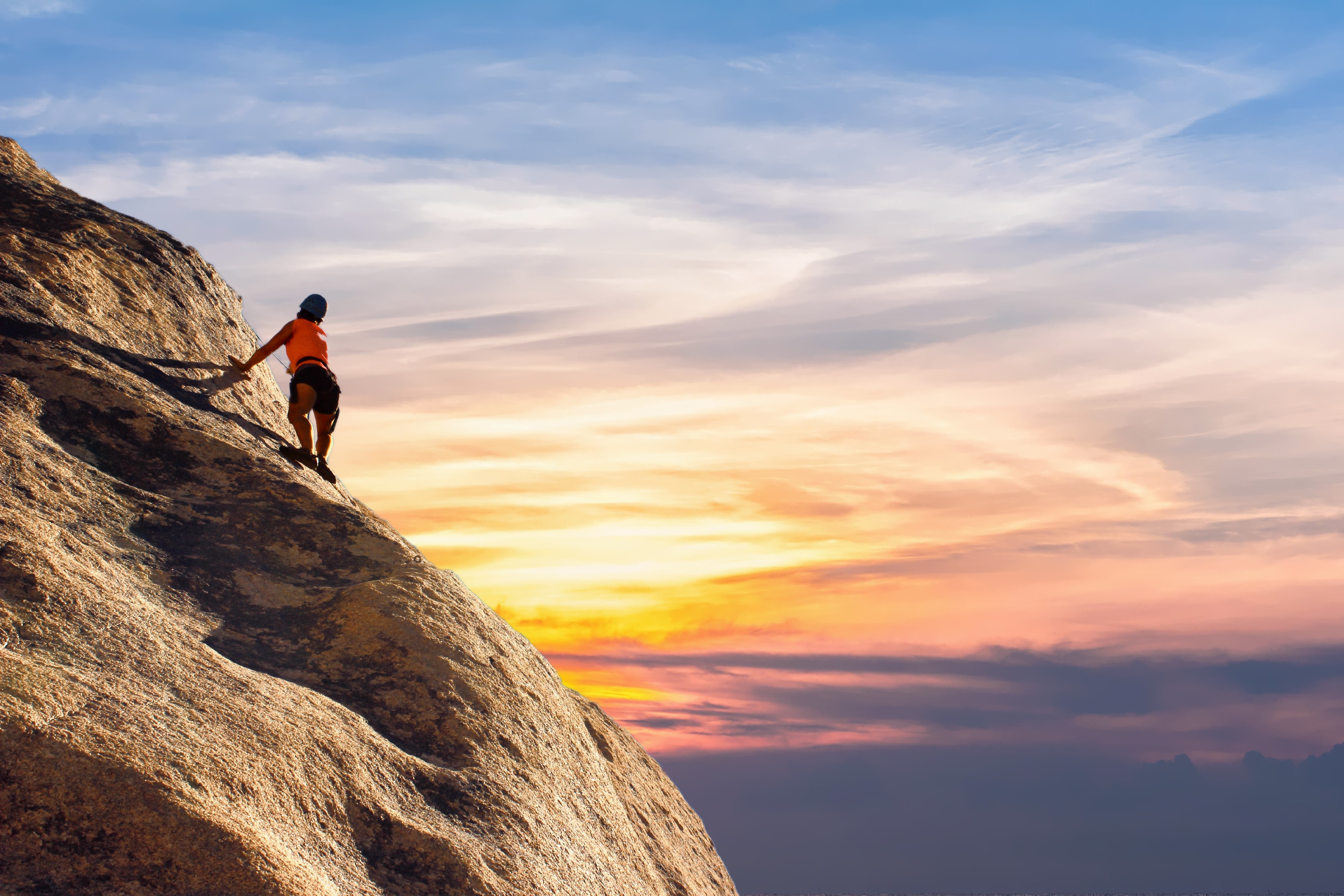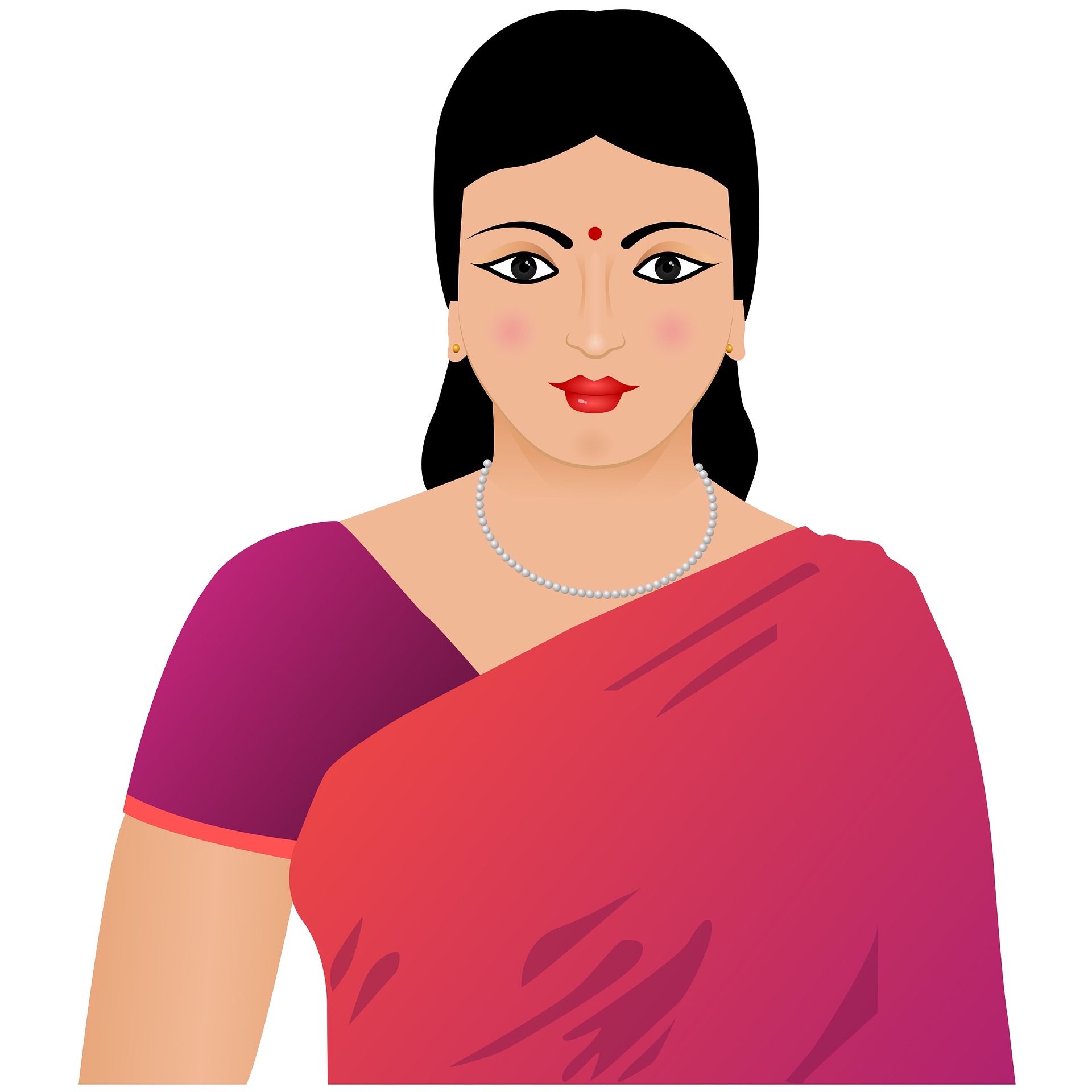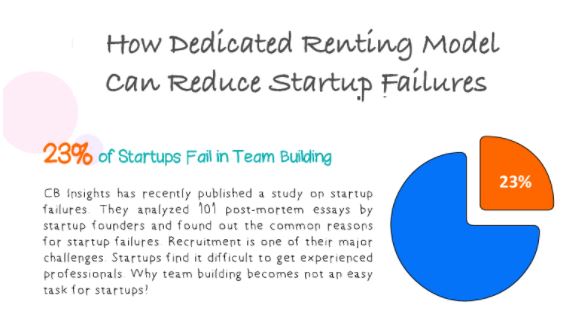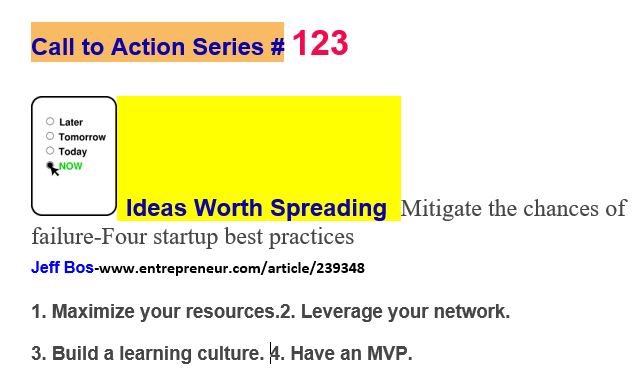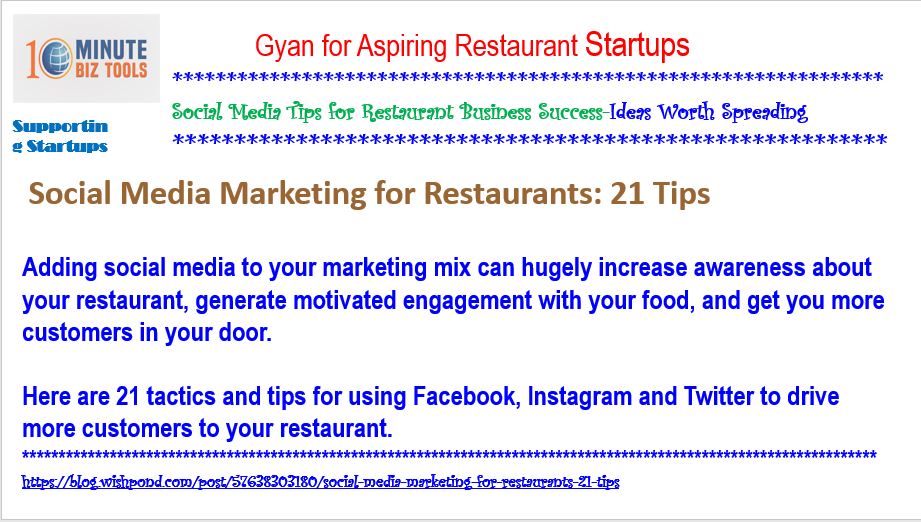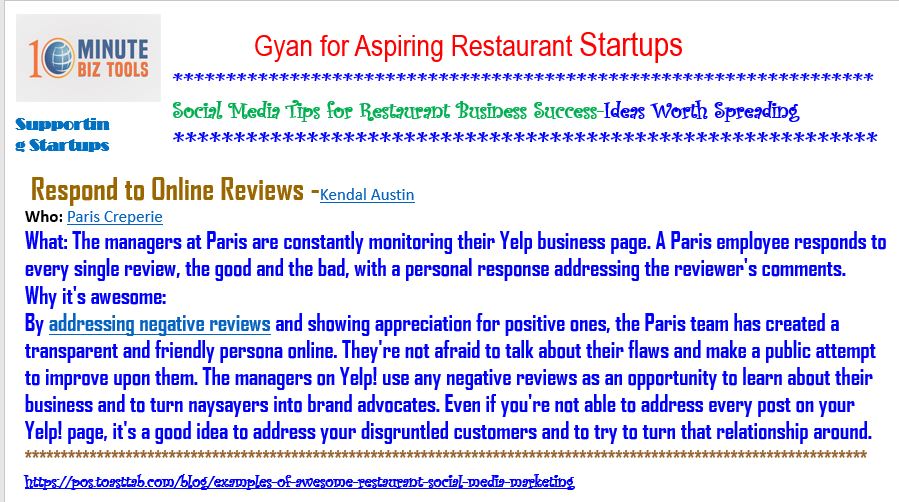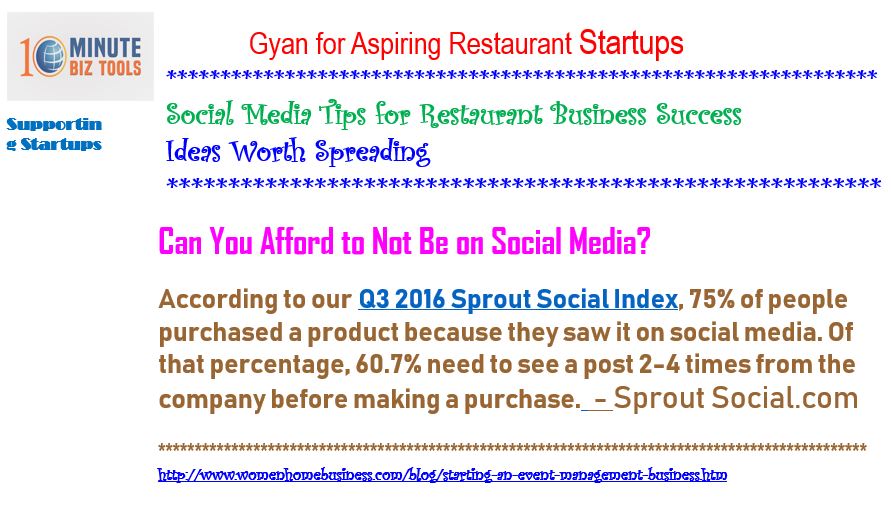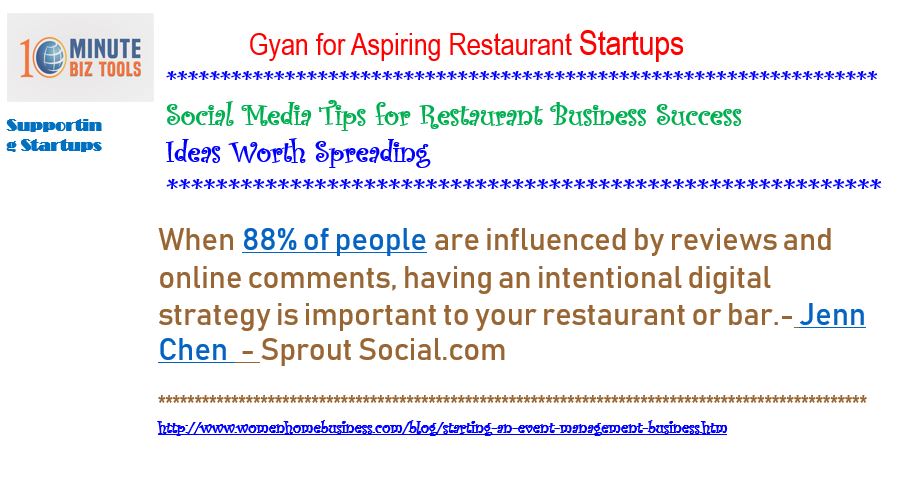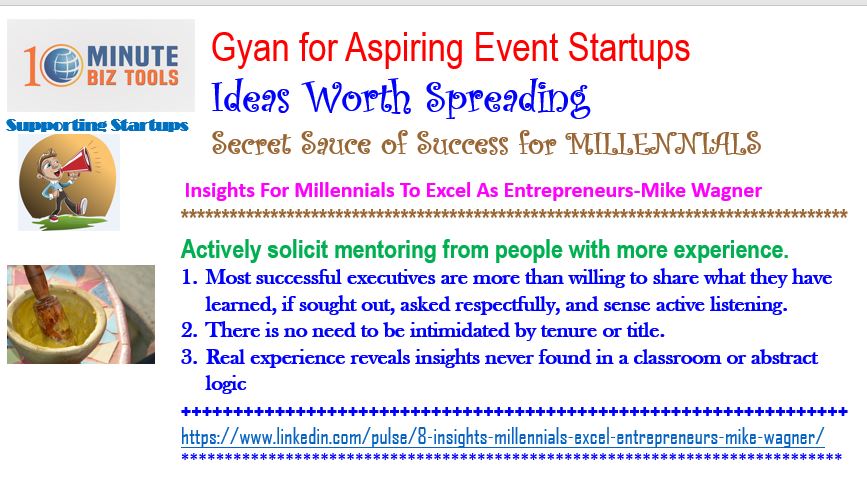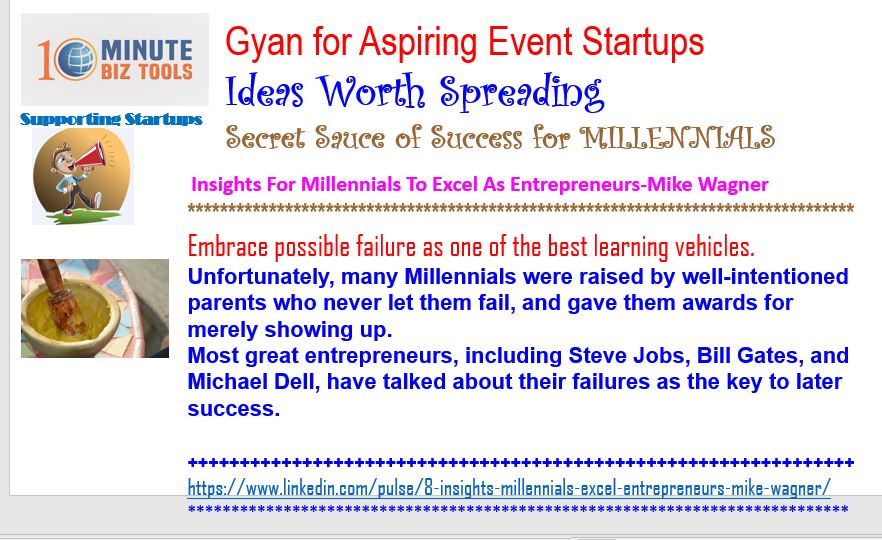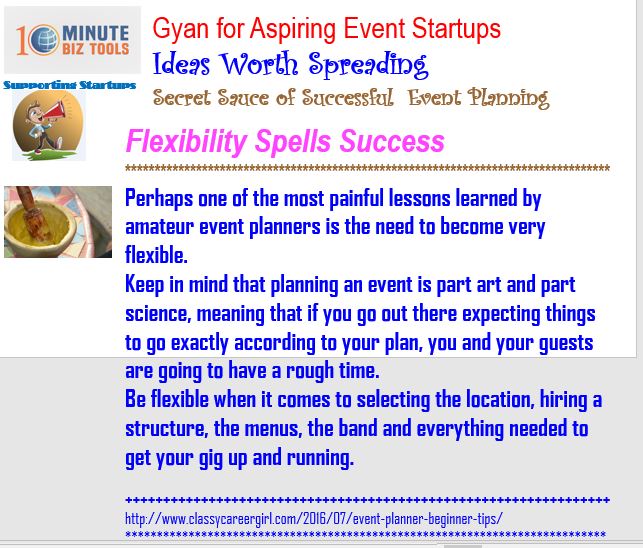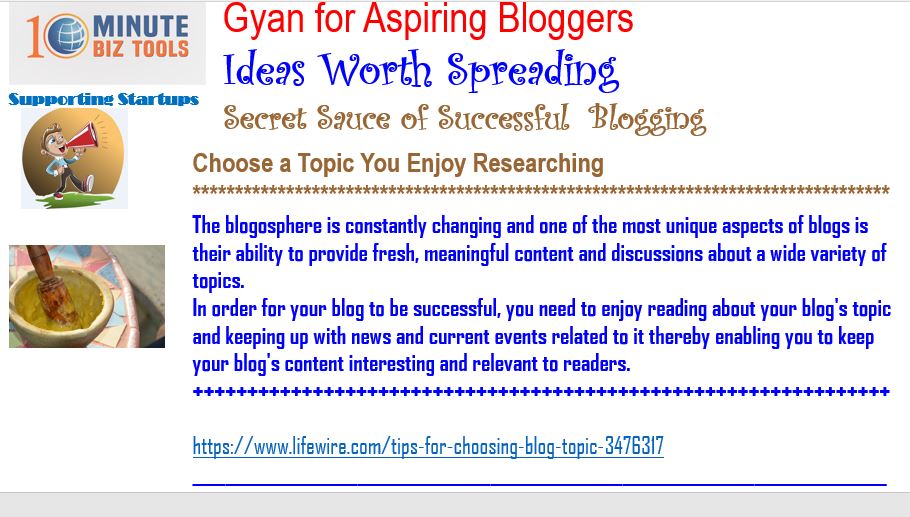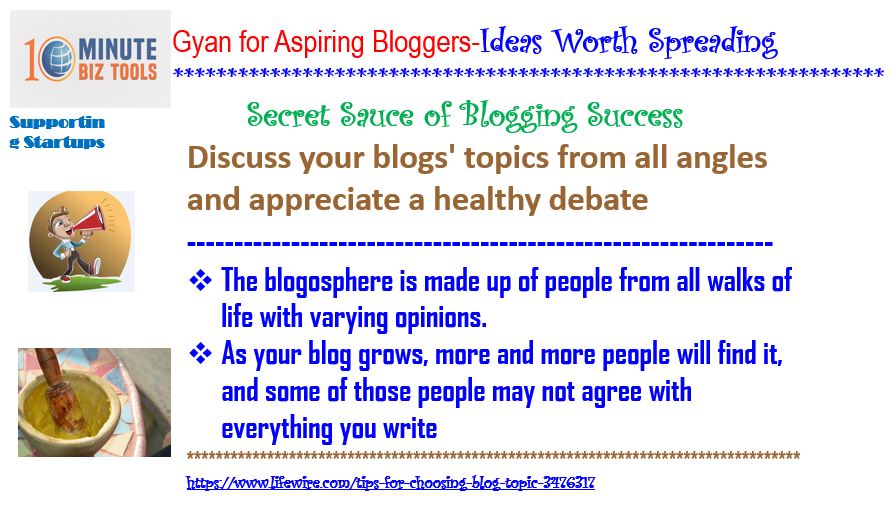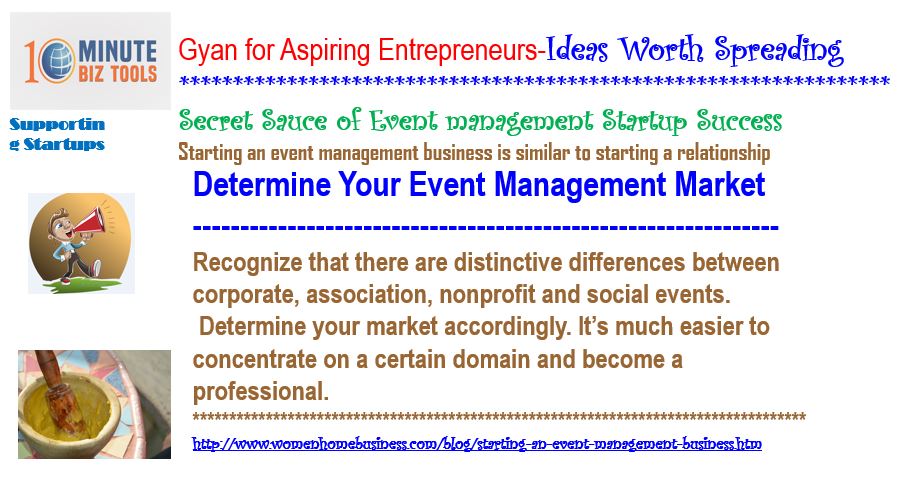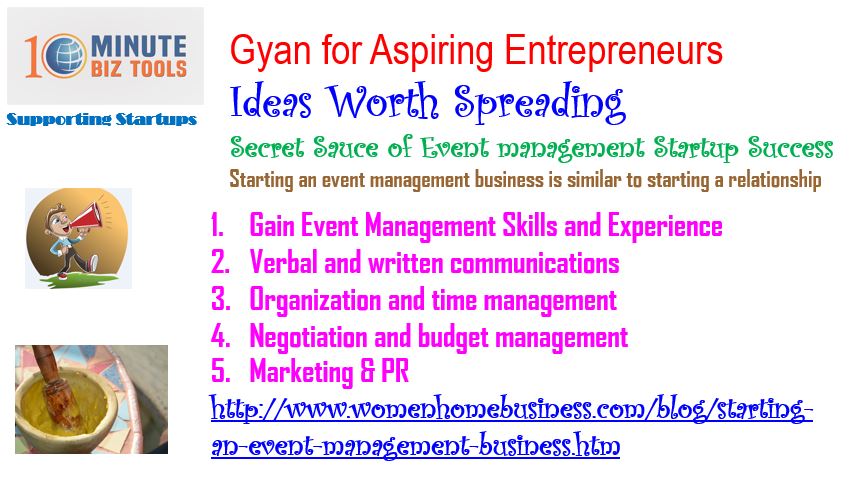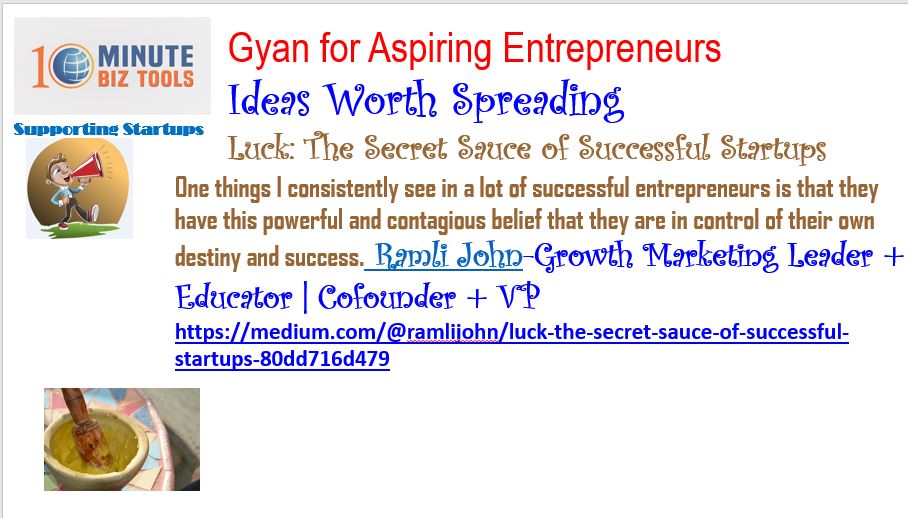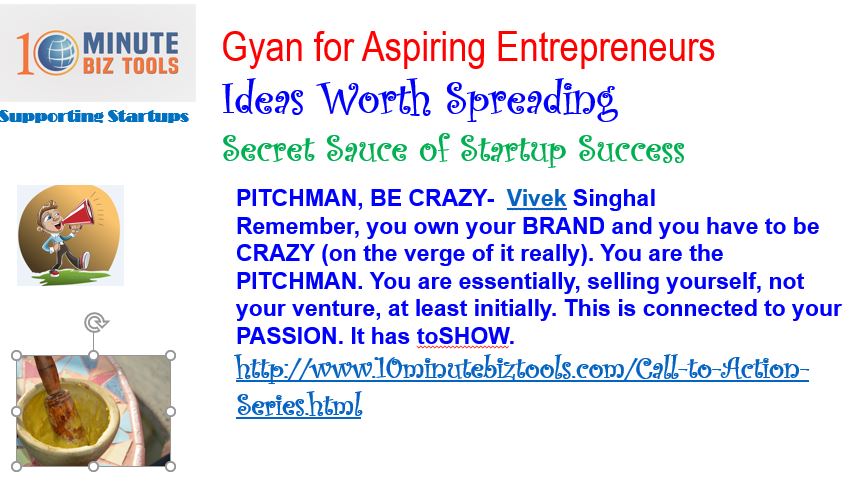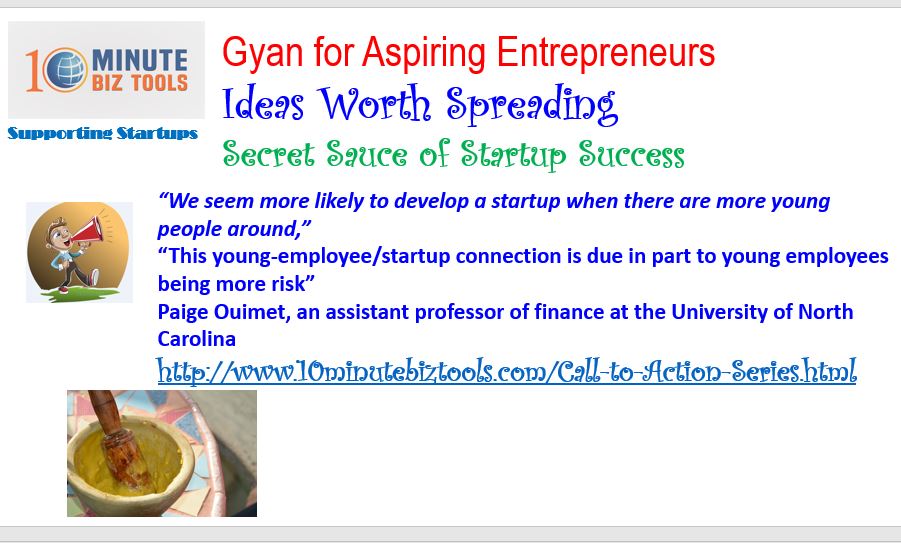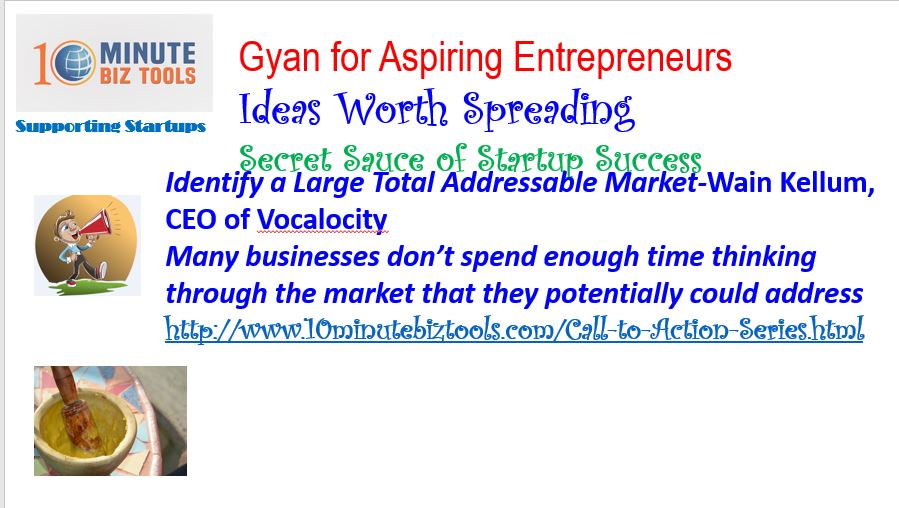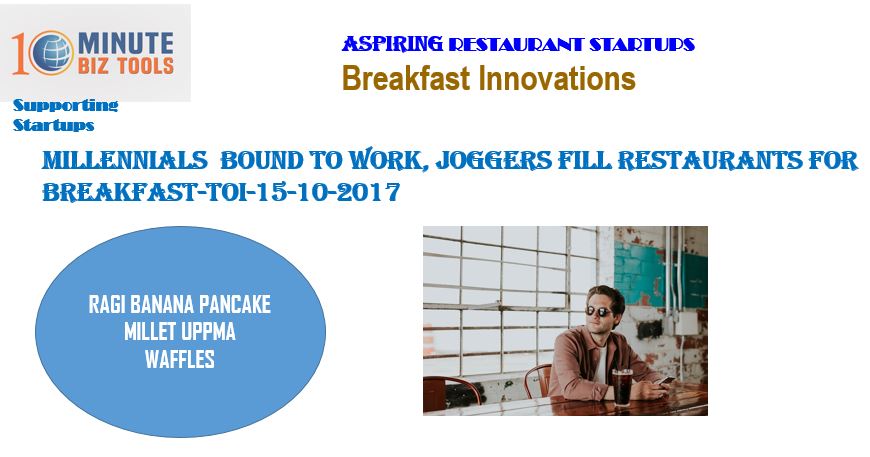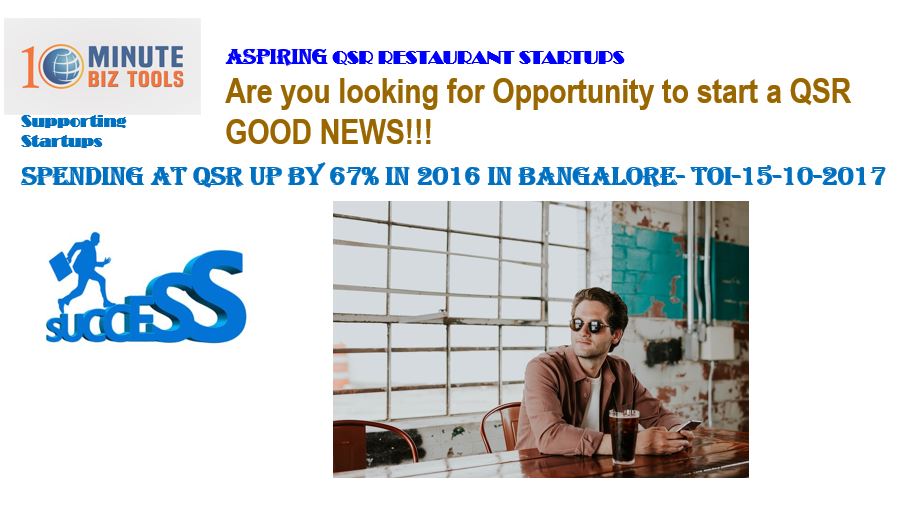 Call to Action Series # 105 -Networking Using Facebook Groups
FOR ASPIRING  Startup Entrepreneurs-Ideas Worth Spreading
A great opportunity to network with those within your niche. Networking is important, especially for newer businesses. -By Michael Boyter, www.familyhistoryproducts.com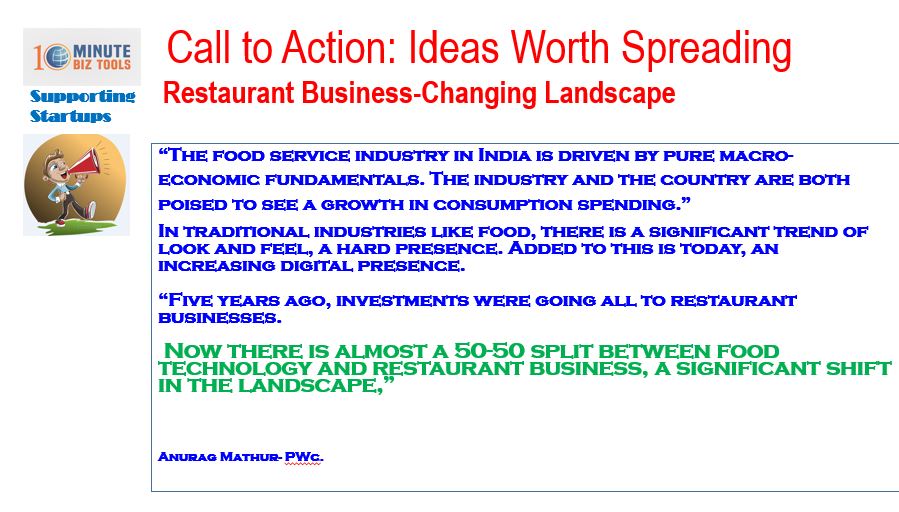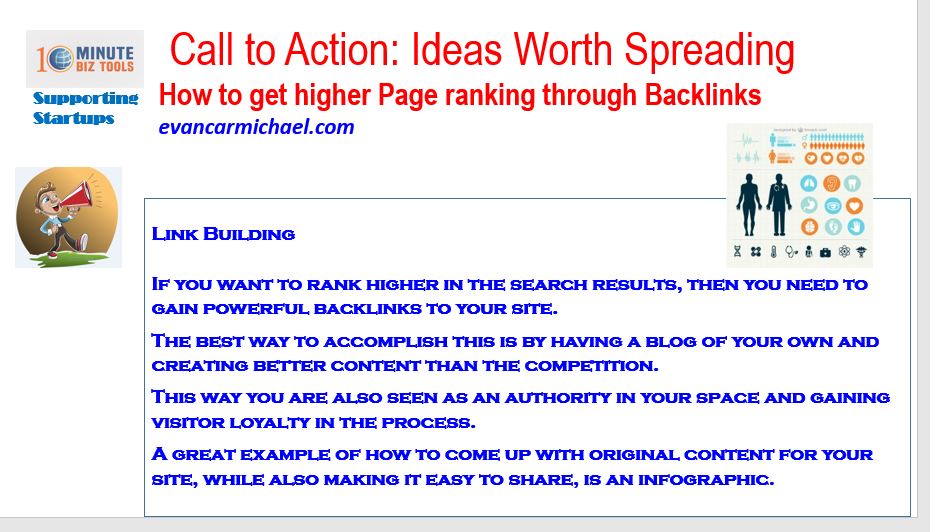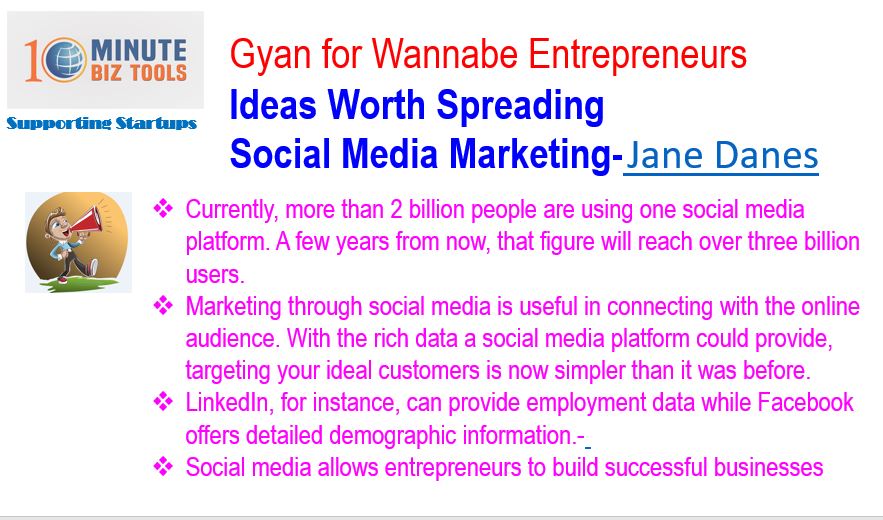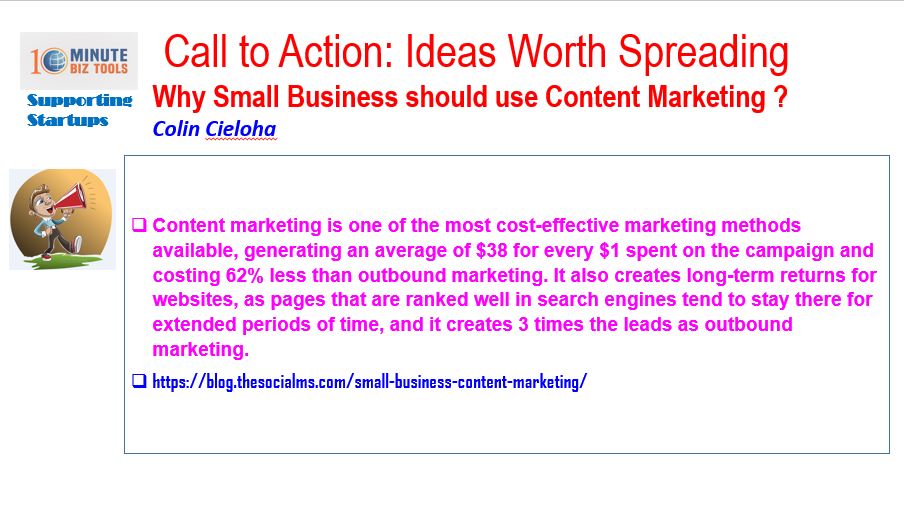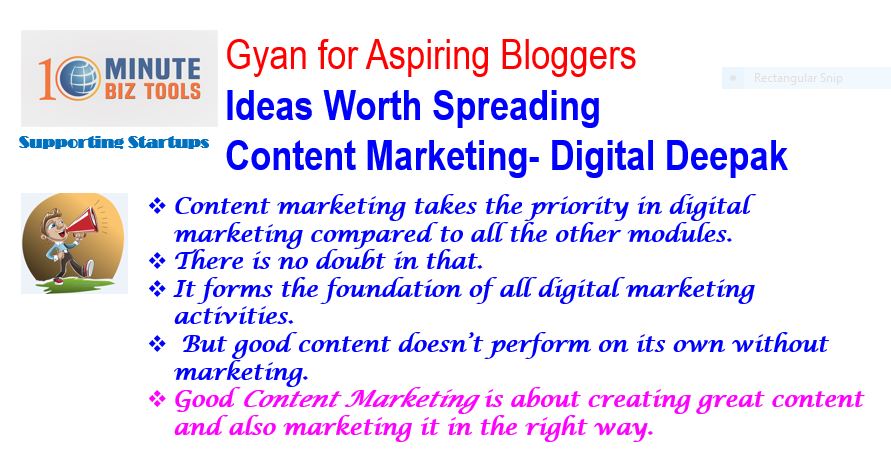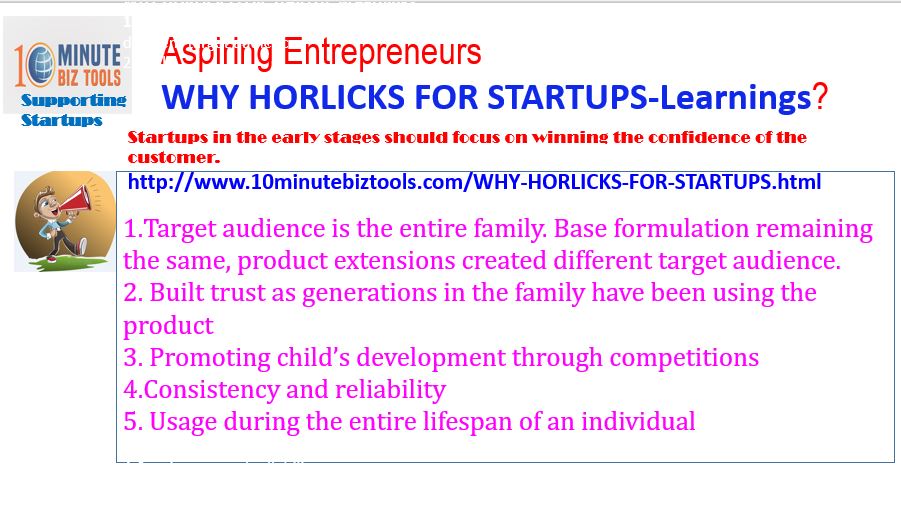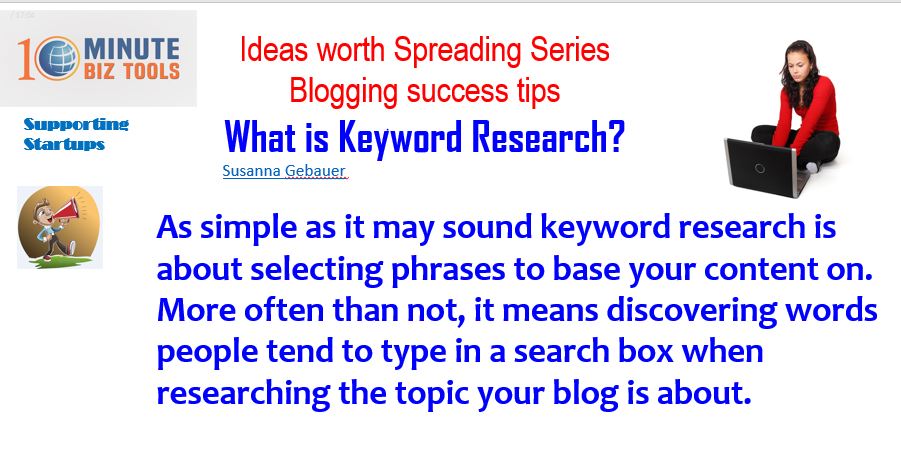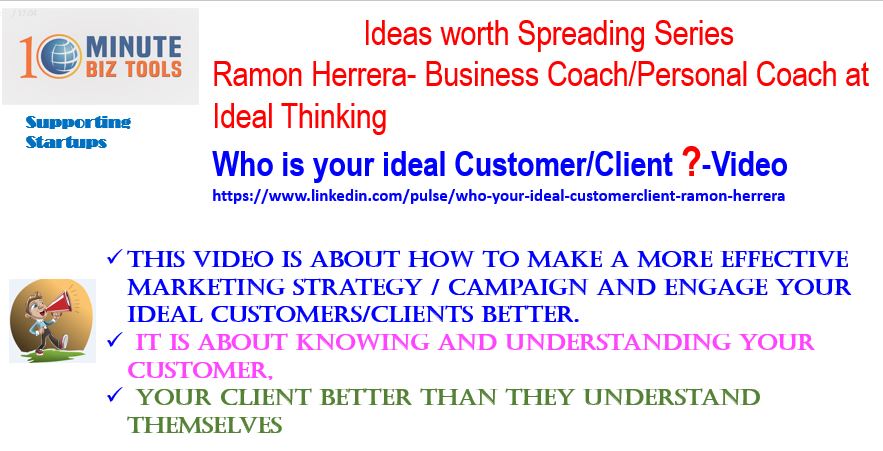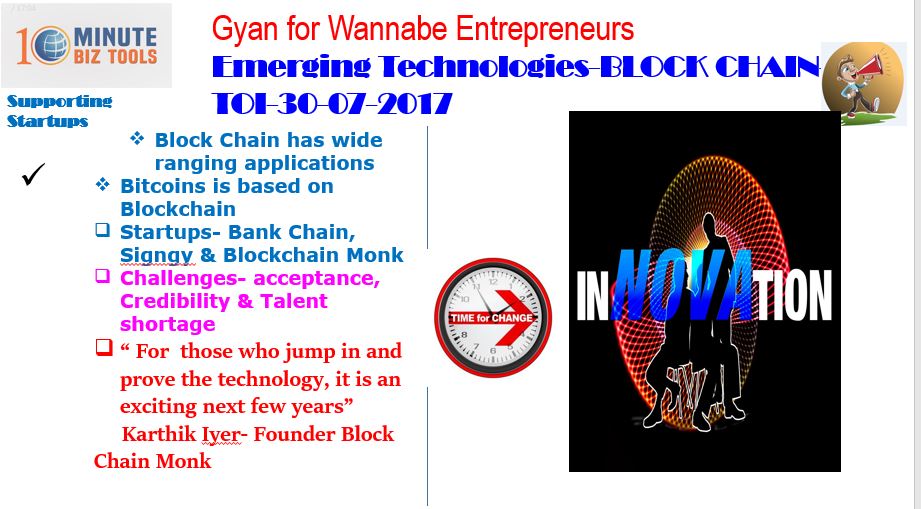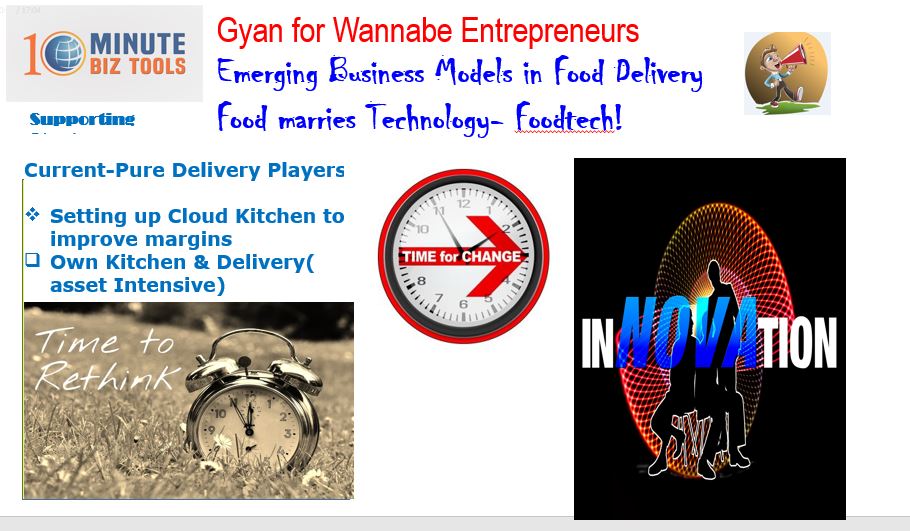 Tips & Tricks –Convincing Customers
1.Understanding the psyche of the customer will solve 90% of problems
2.A satisfied customer is an asset
3.Walk the talk and words should match action.
4.Do not overstate the benefits
5.Video Testimonial is the future to convince or acquire new customers
Startup Tips for Women Entrepreneurs -

Steve CArtwright



Source-TOI-3/7/17
Honestly, these tips work for both women and men. However, due to how our society perceives women versus men,
It's important for women to know when they're falling into a stereotype of being quiet, asking permission, and otherwise seeking the approval of others to be successful. You don't need to do that.
Sixty-eight percent of new businesses are started by women.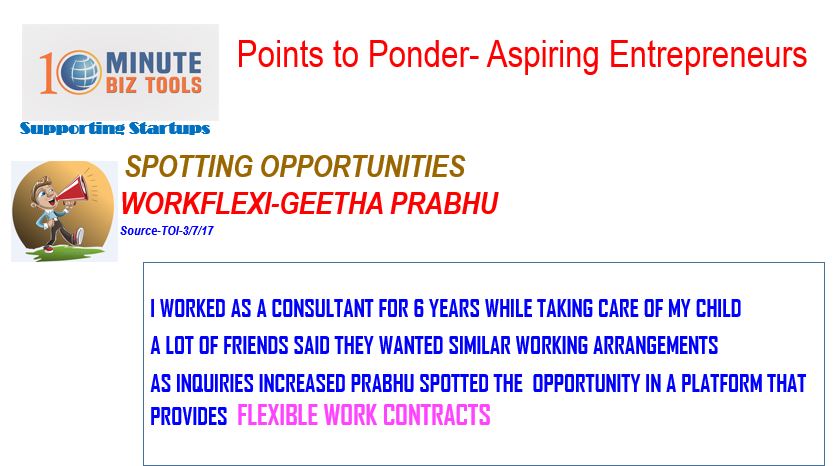 Call to Action Series #91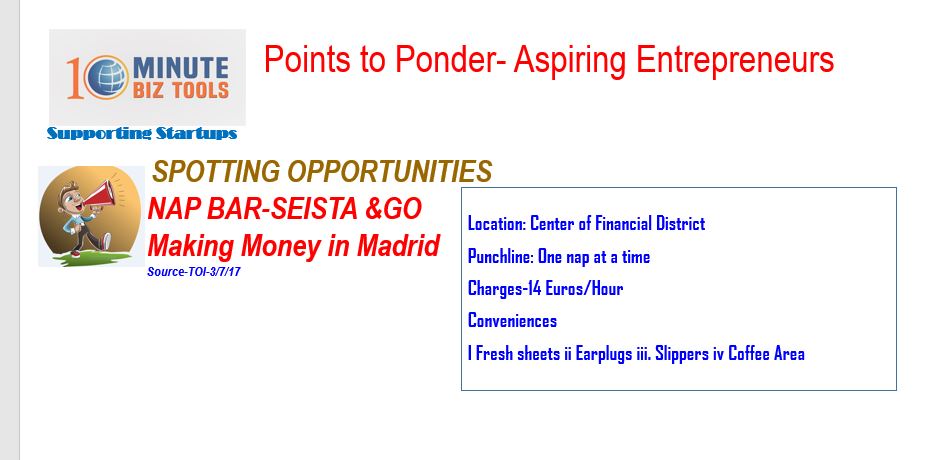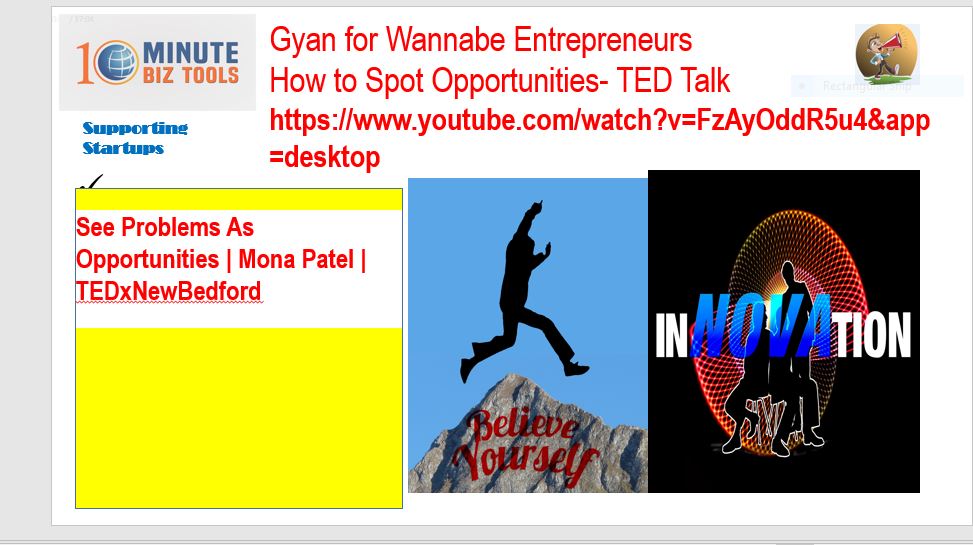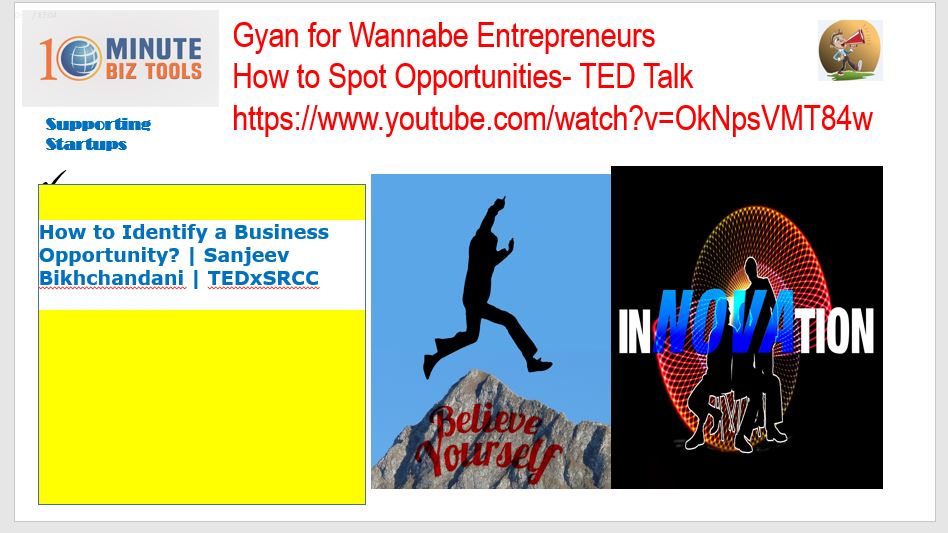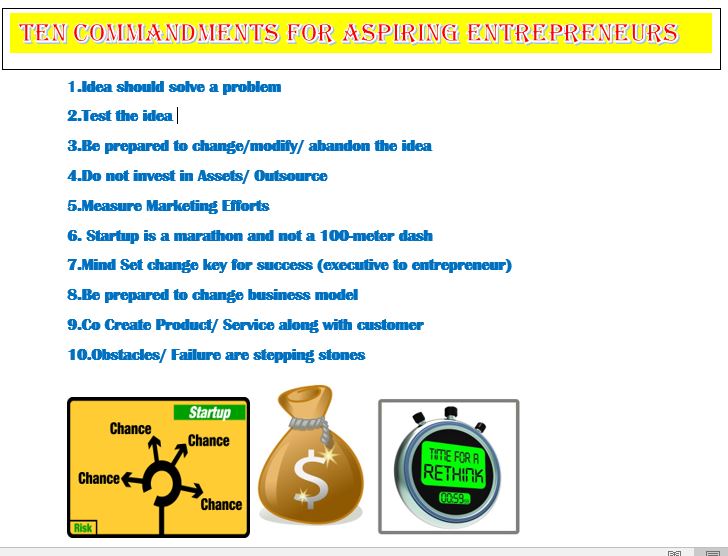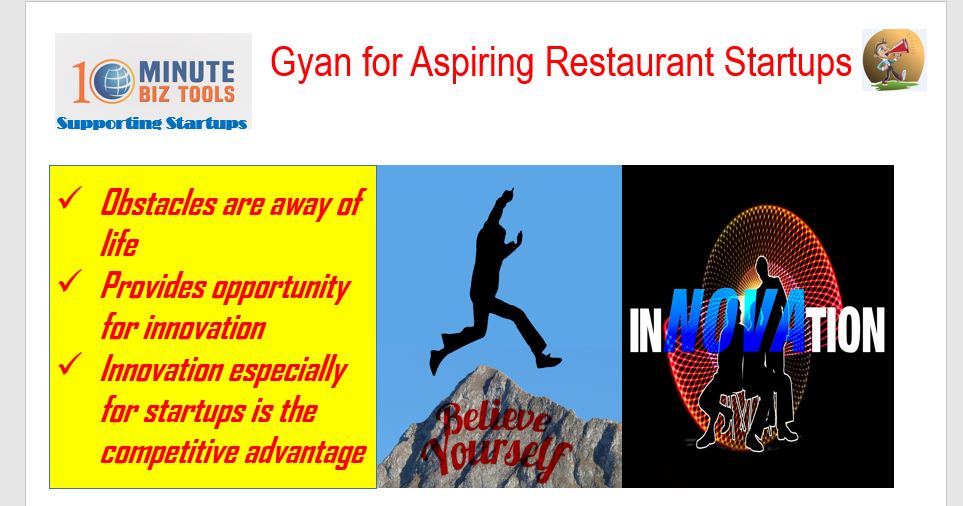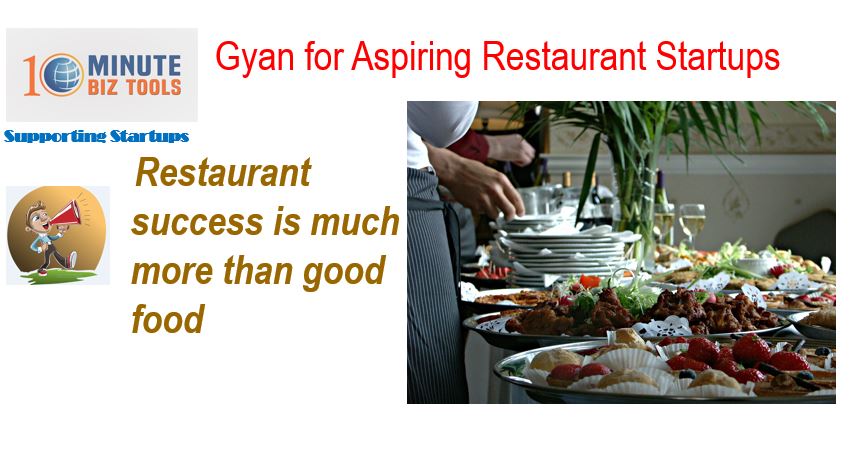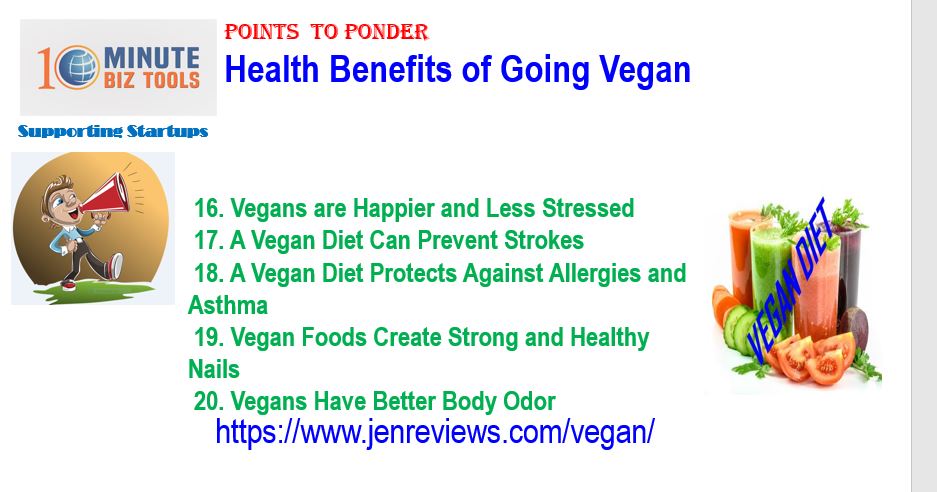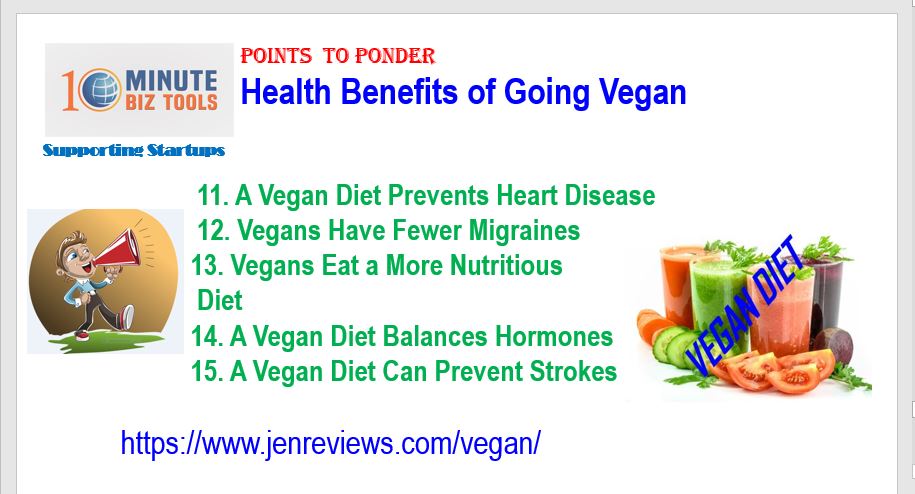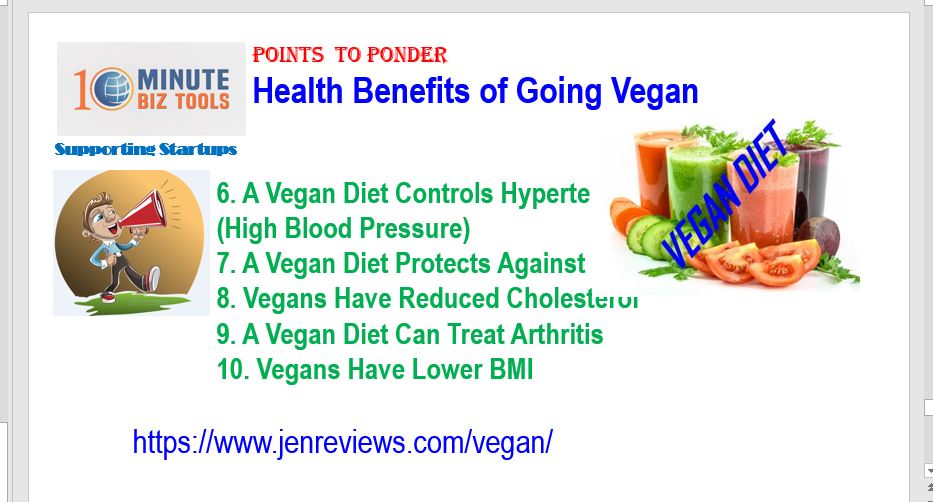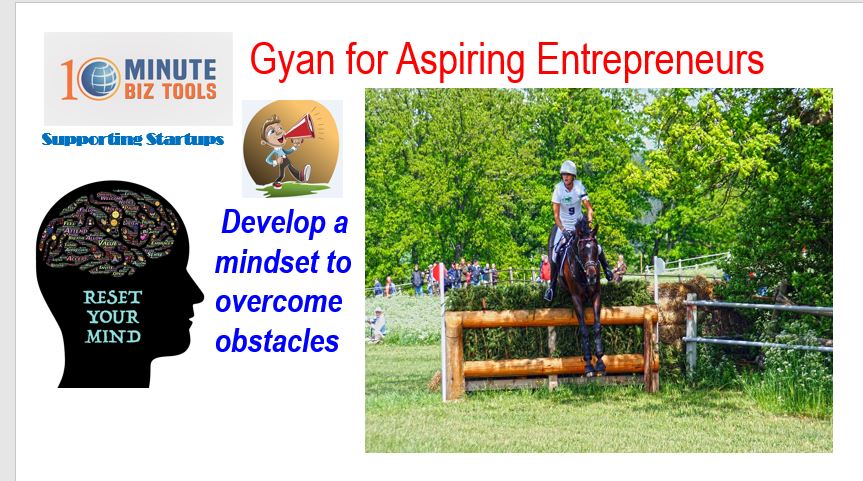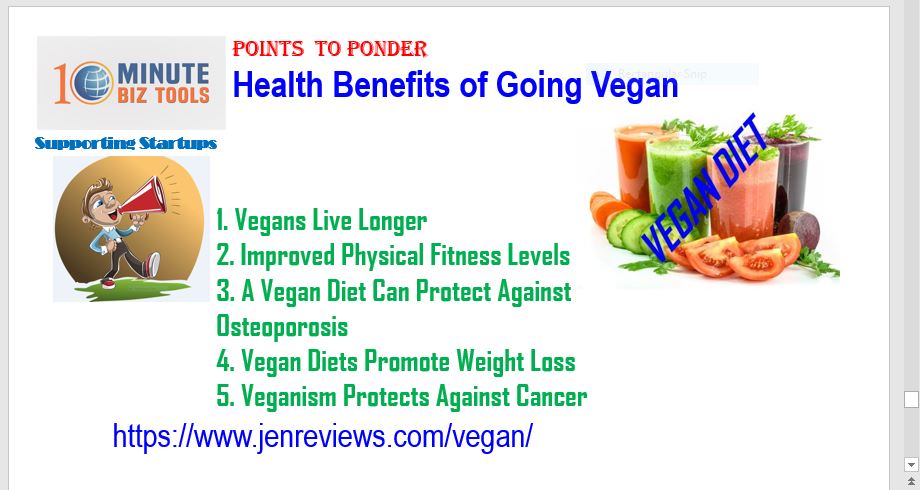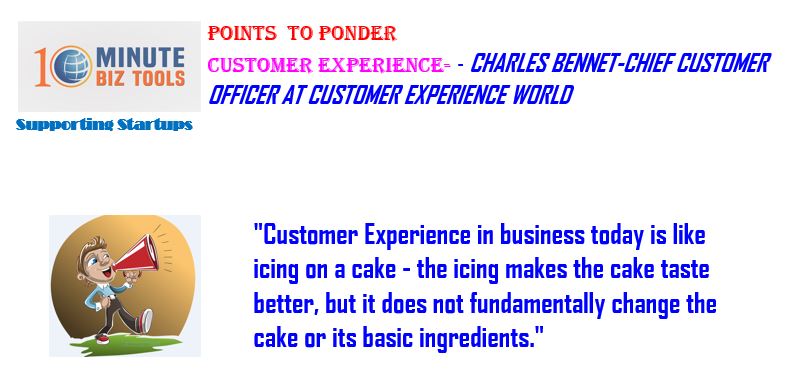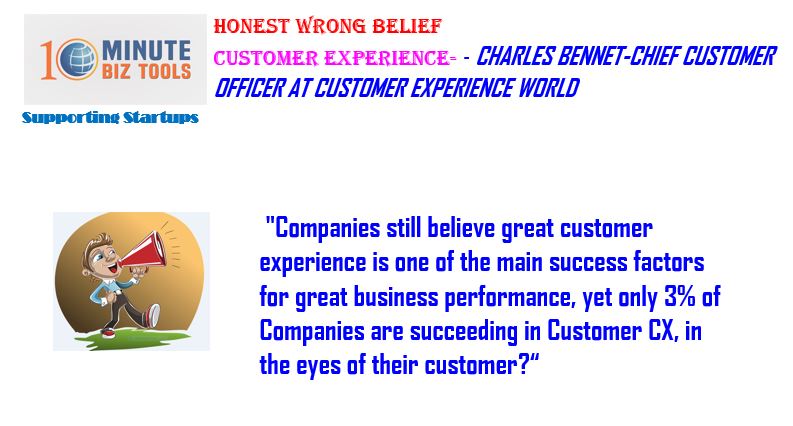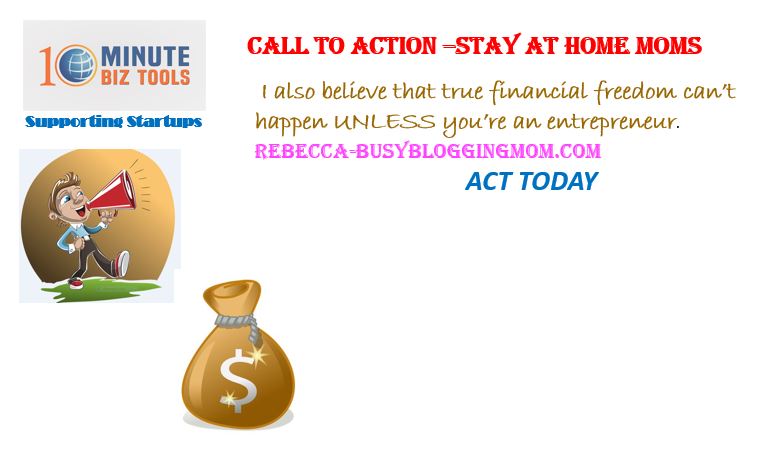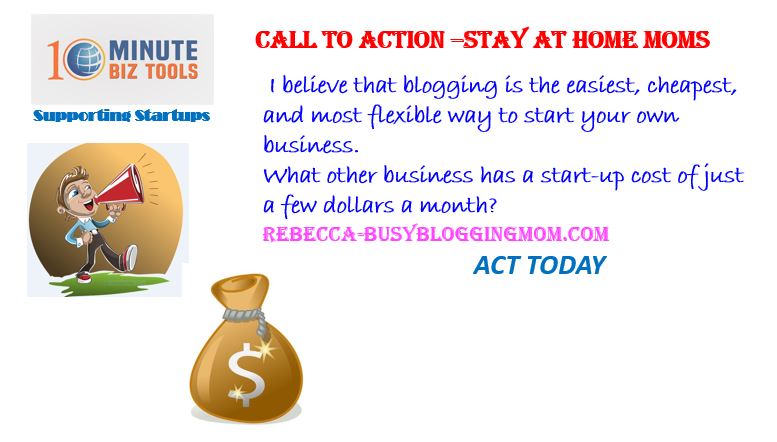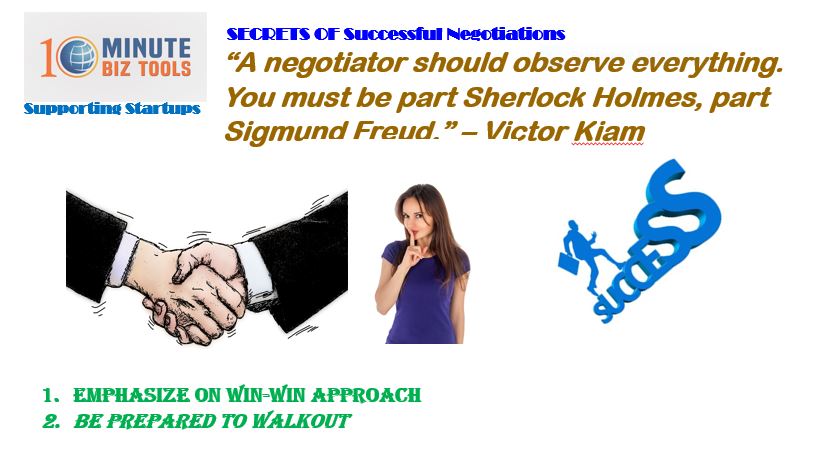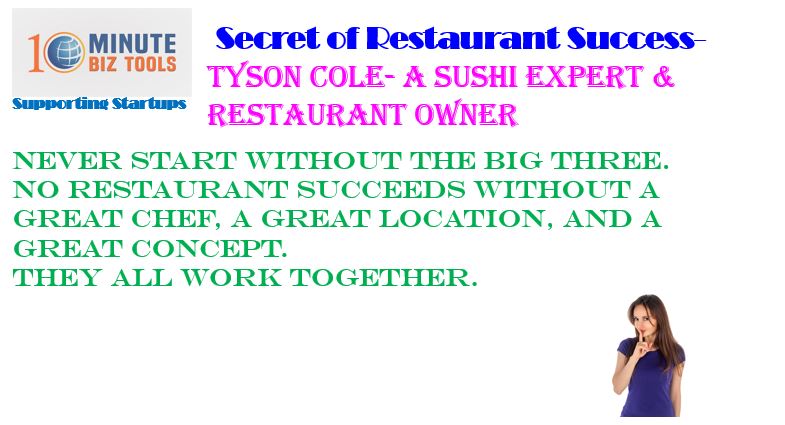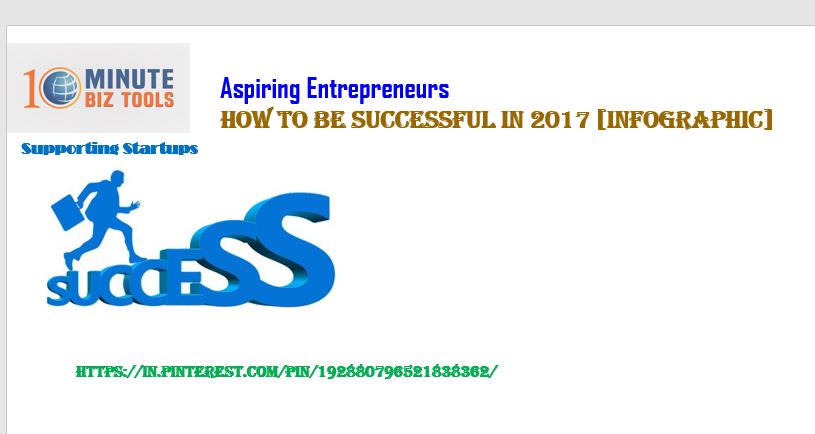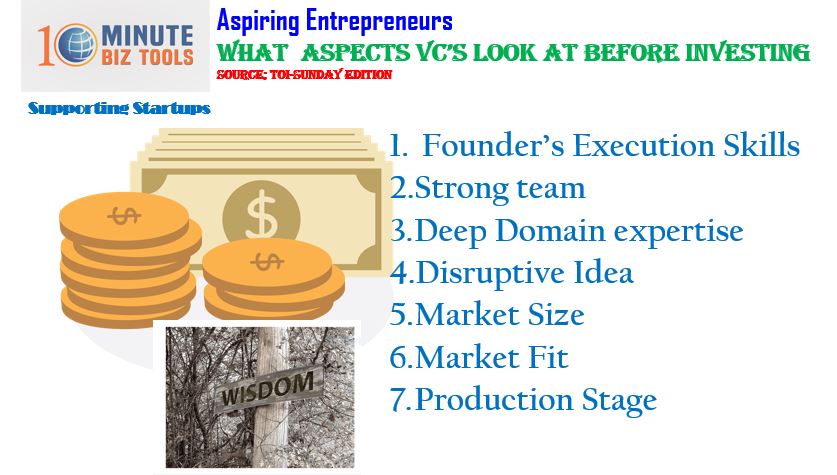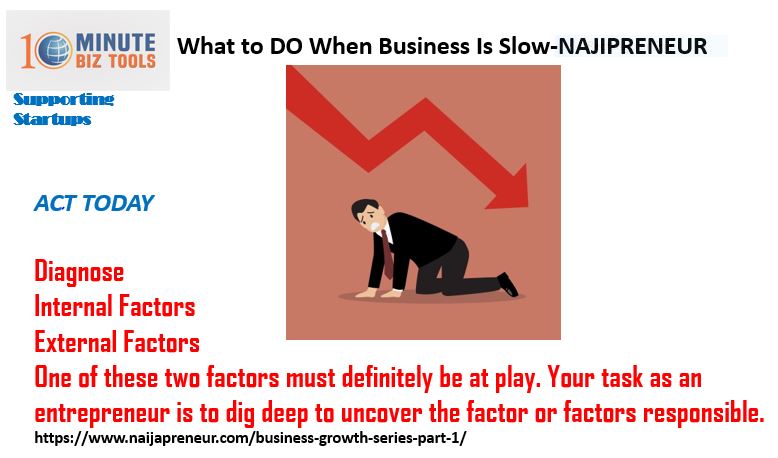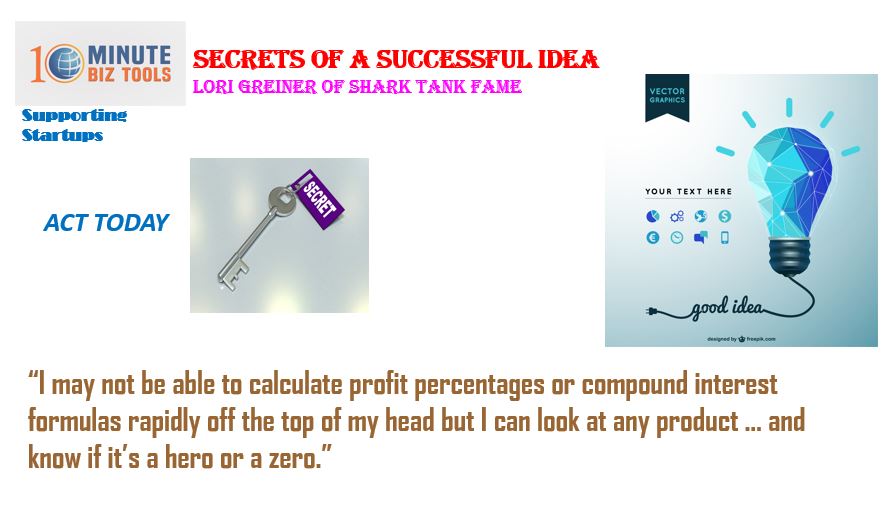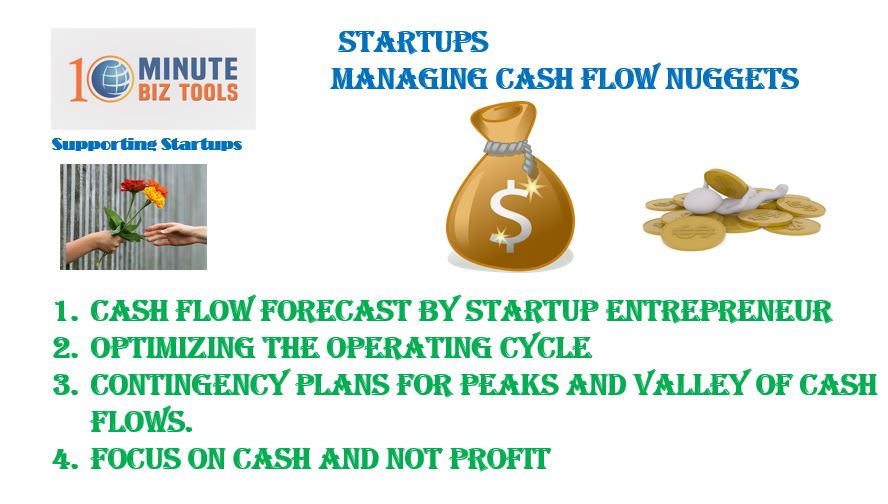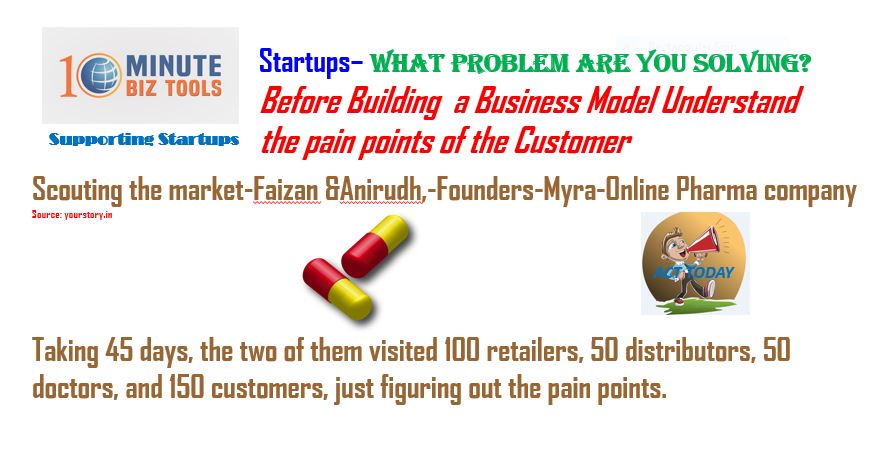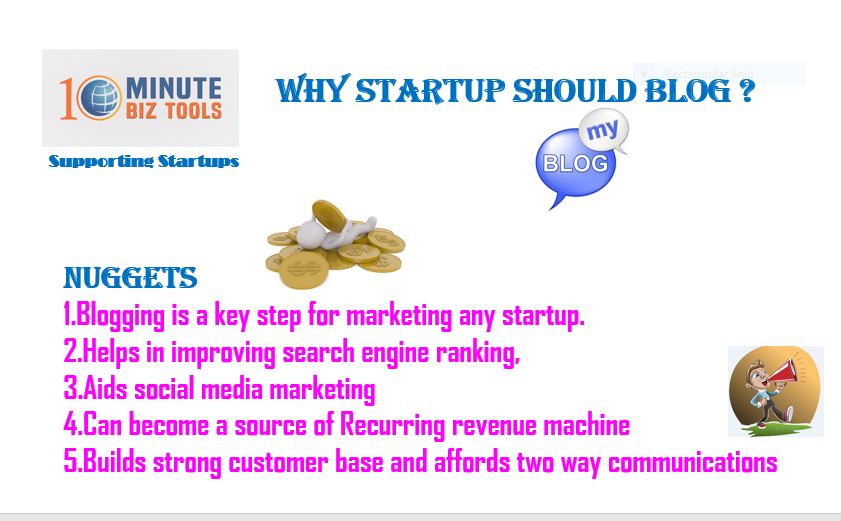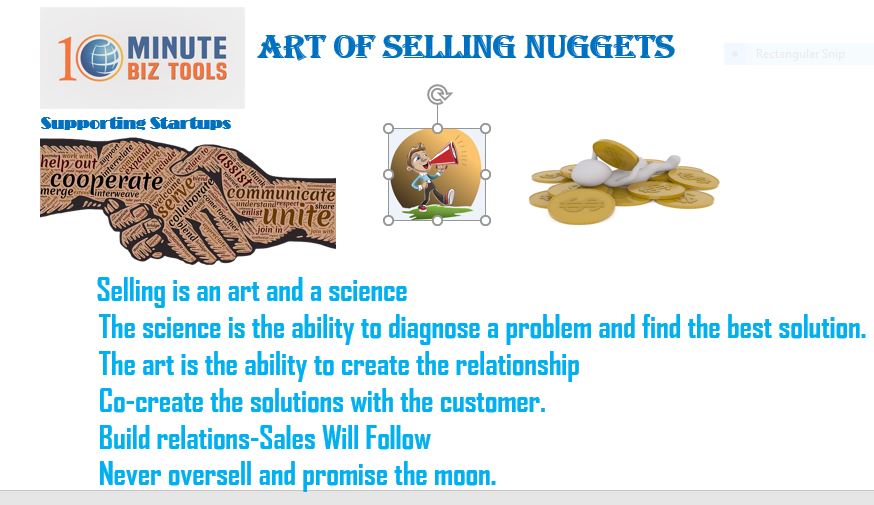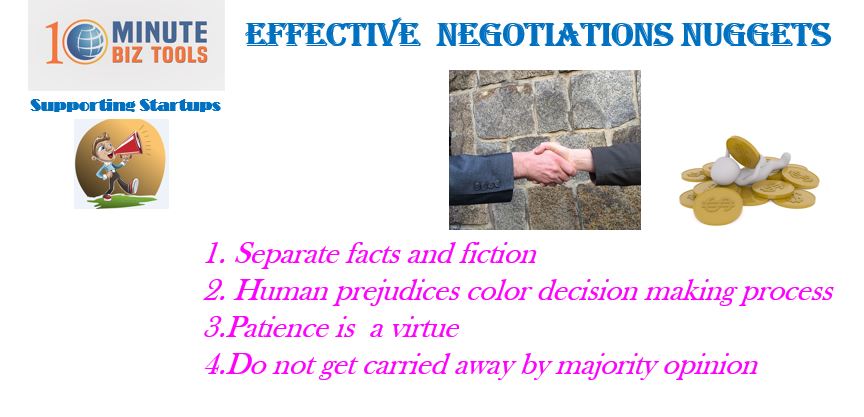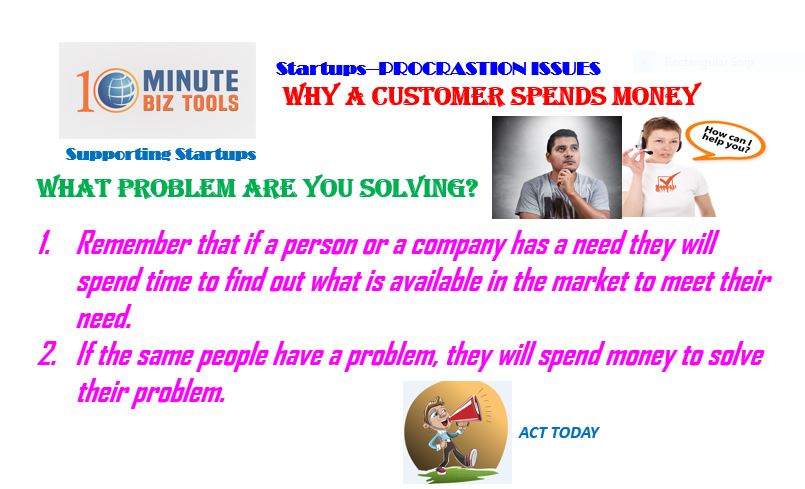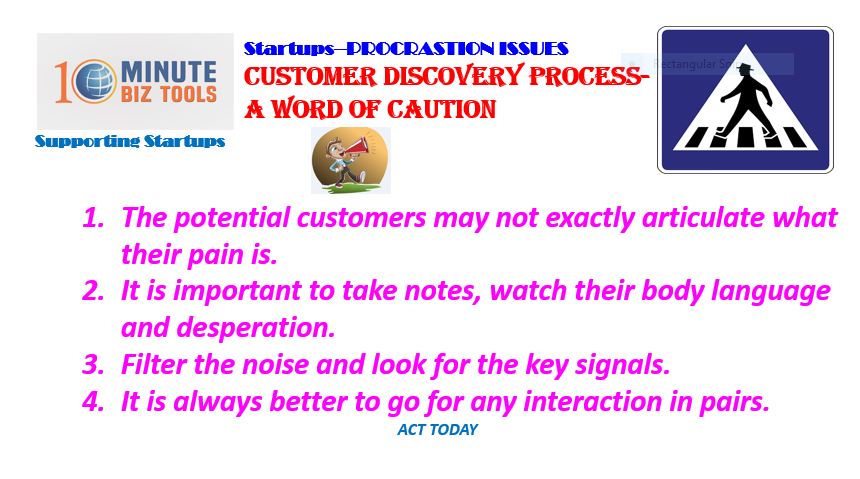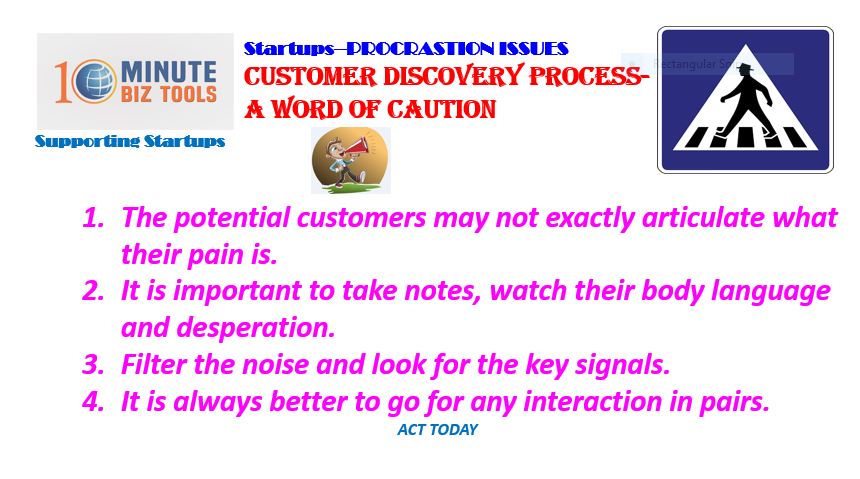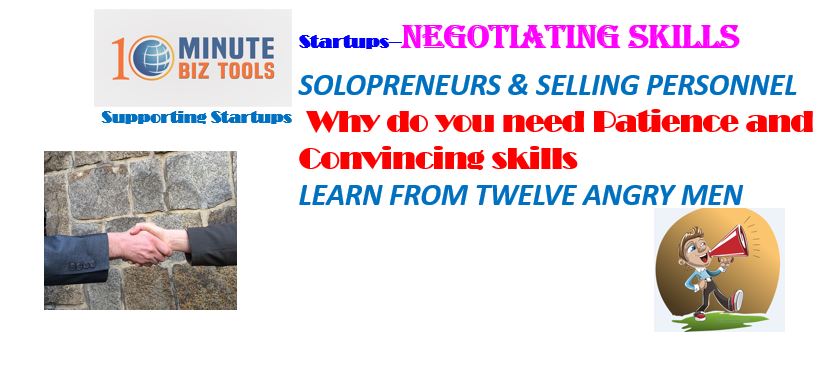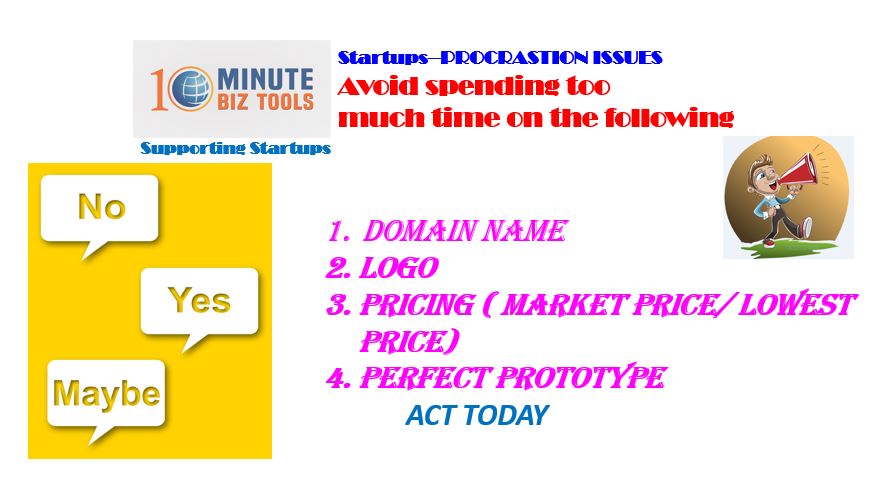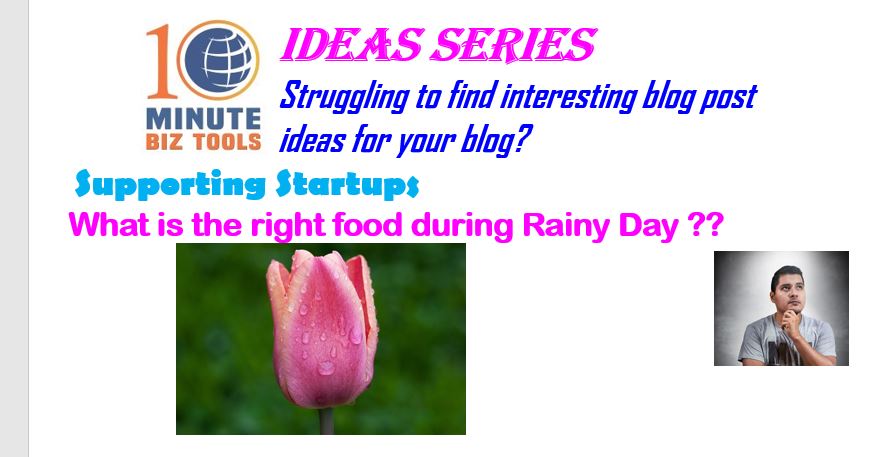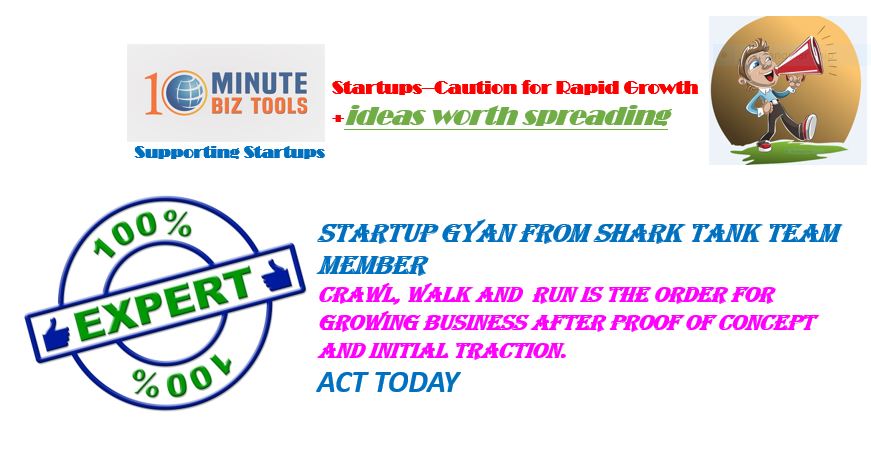 CALL TO ACTION & IDEAS WORTH SPREADING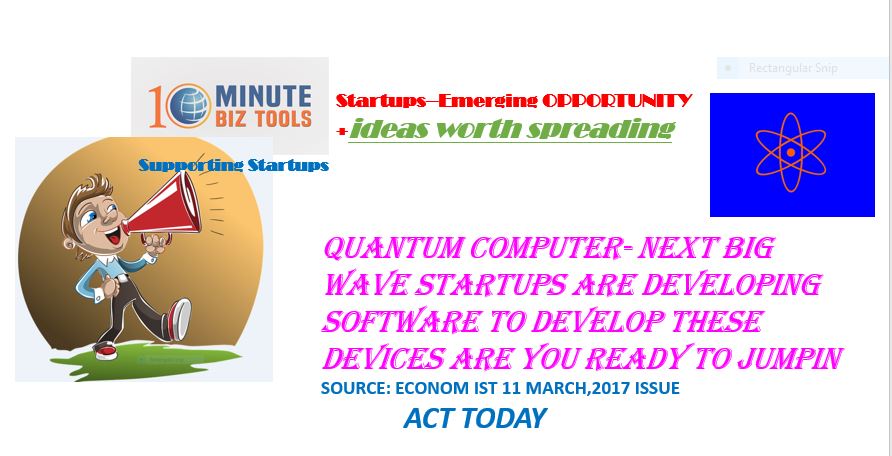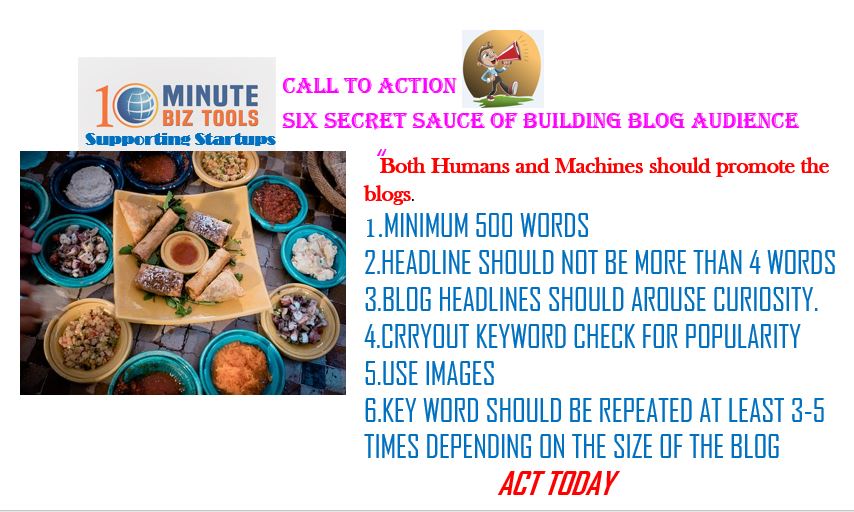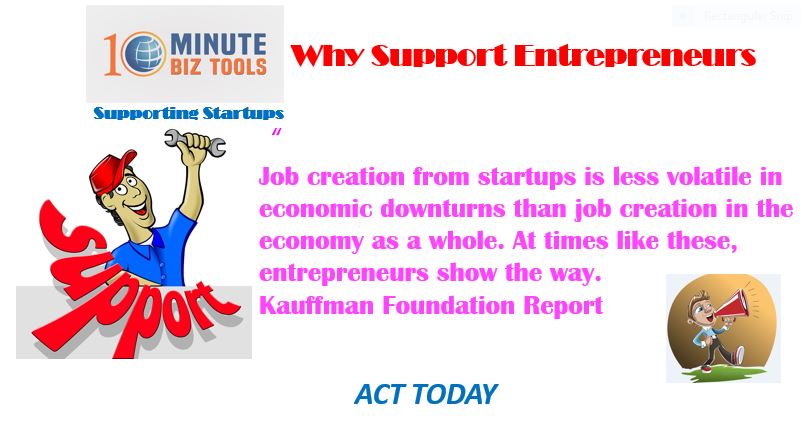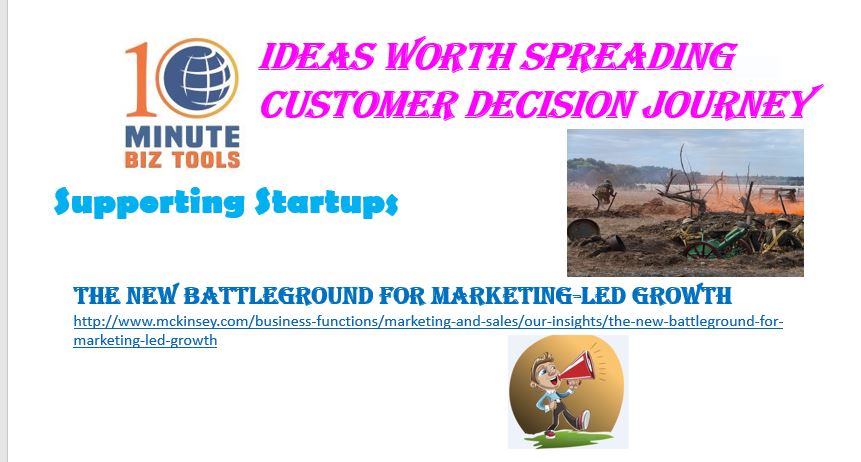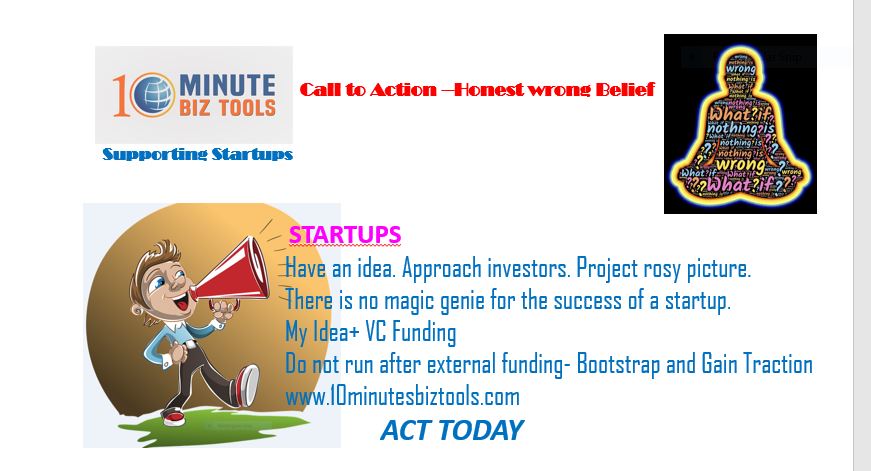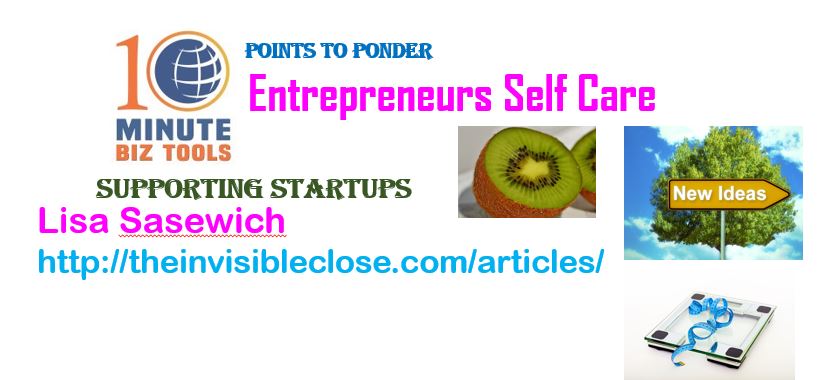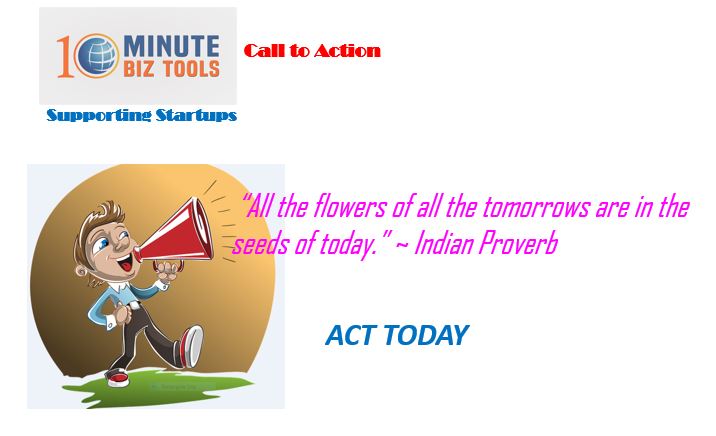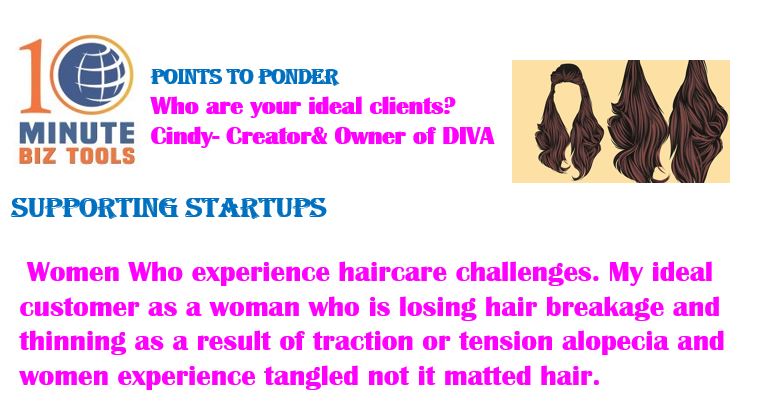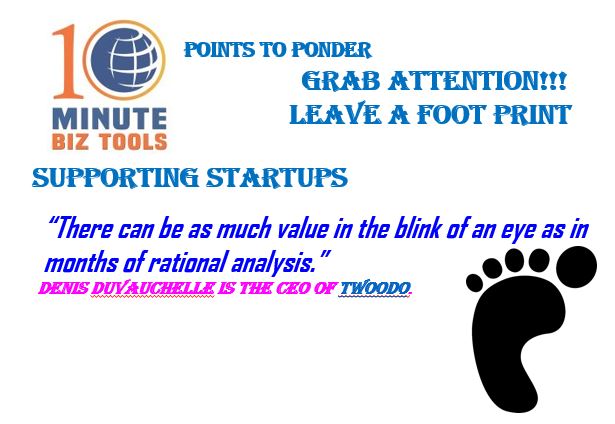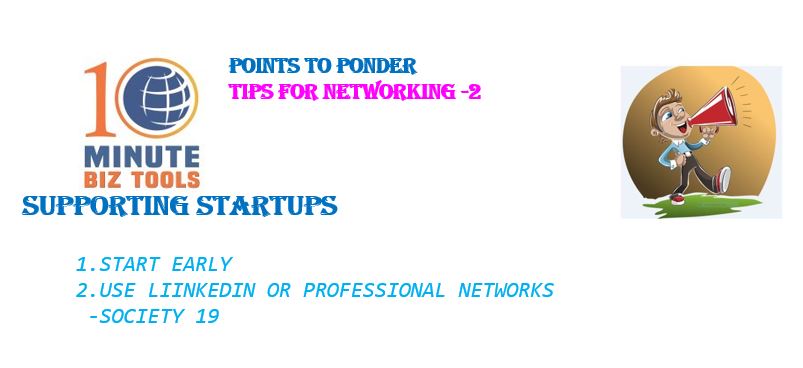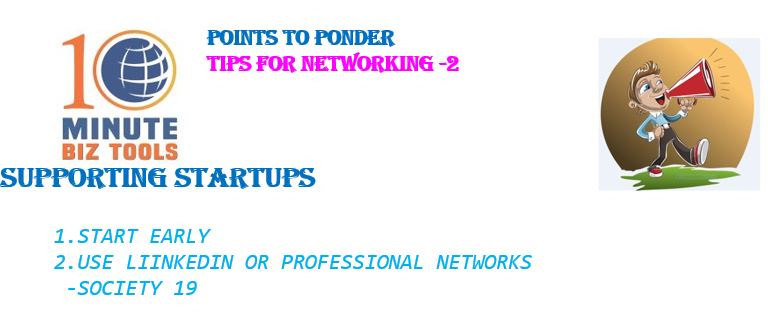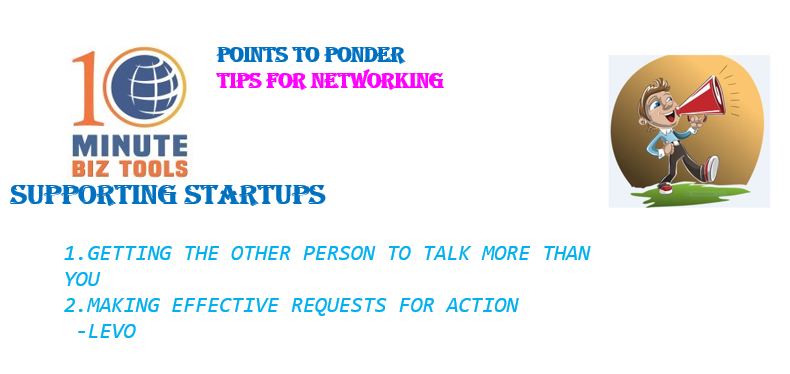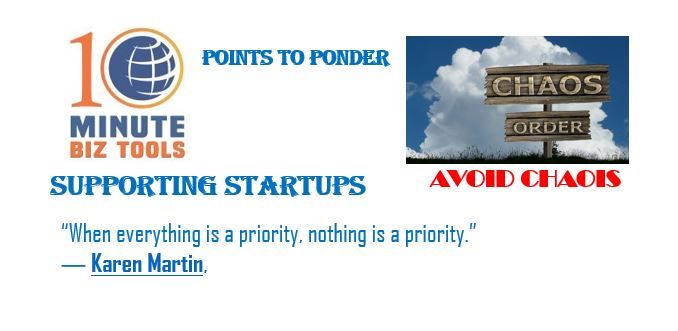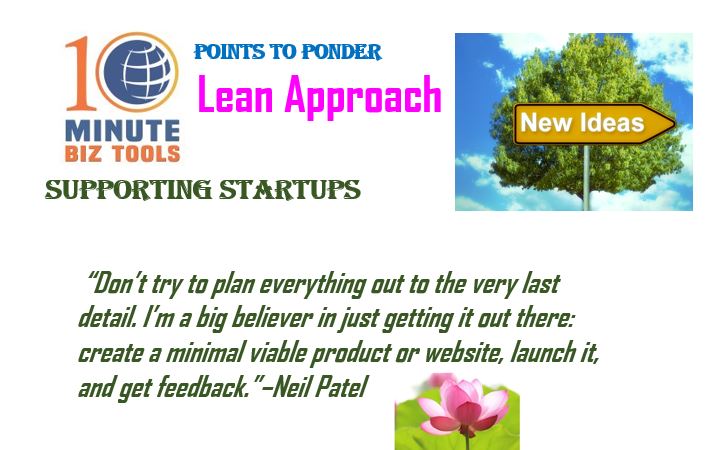 IDEAS WORTH SPREADING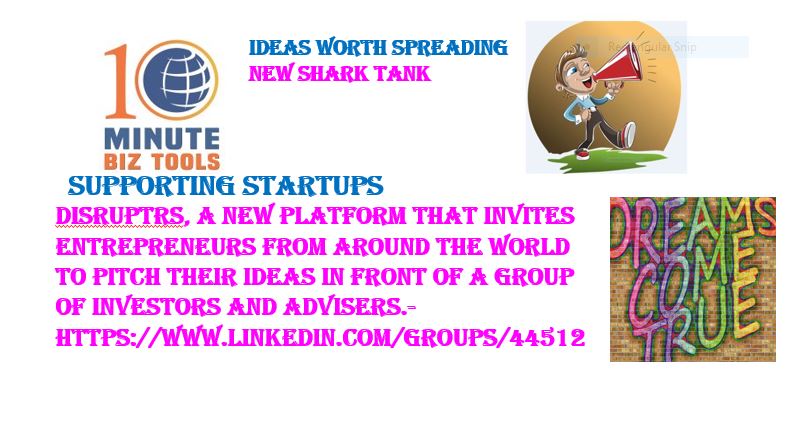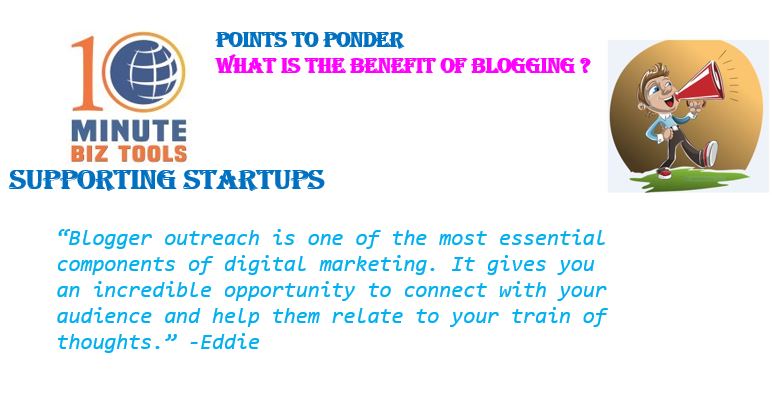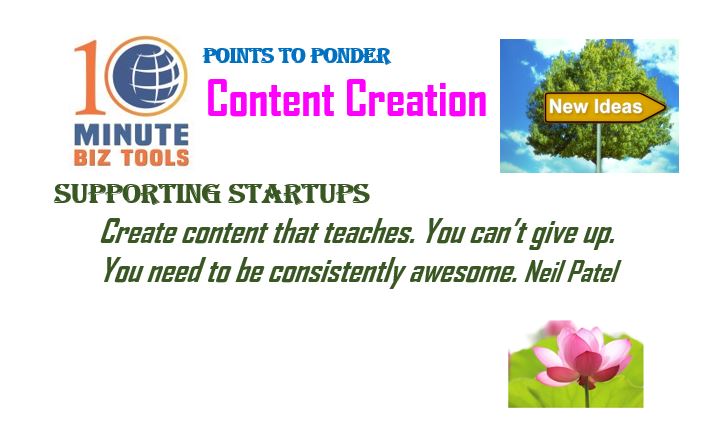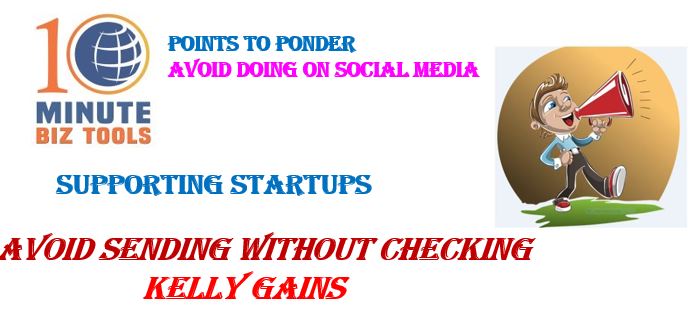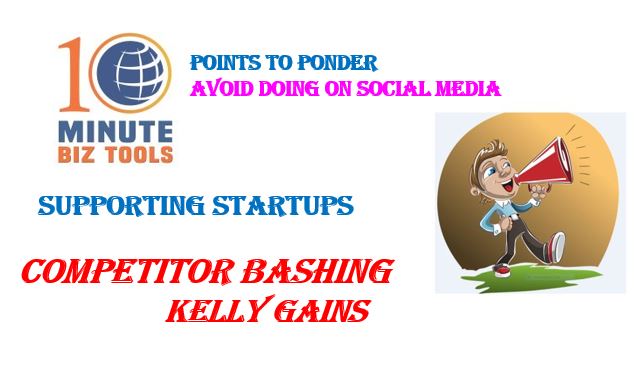 Points to Ponder
IDEAS WORTH SPREADING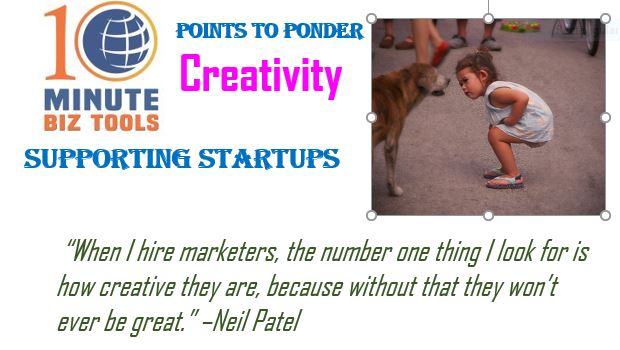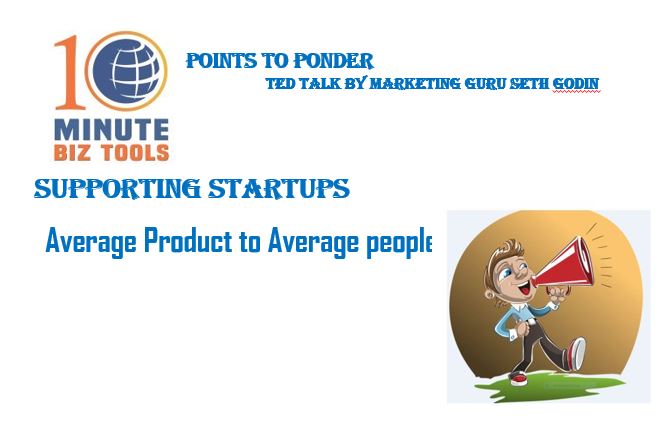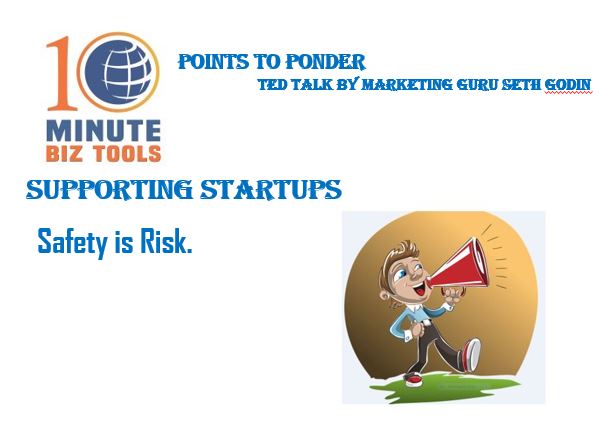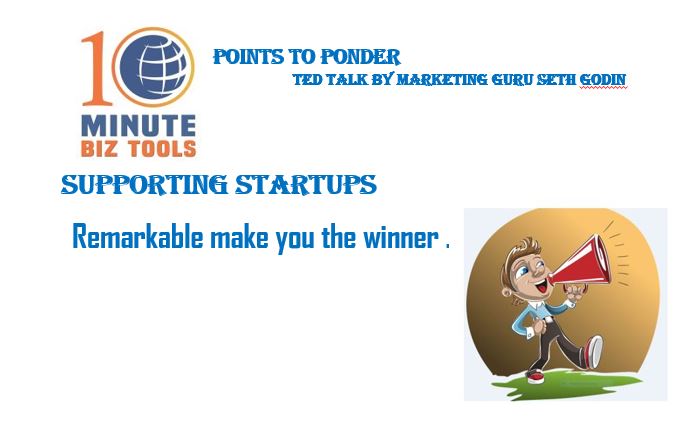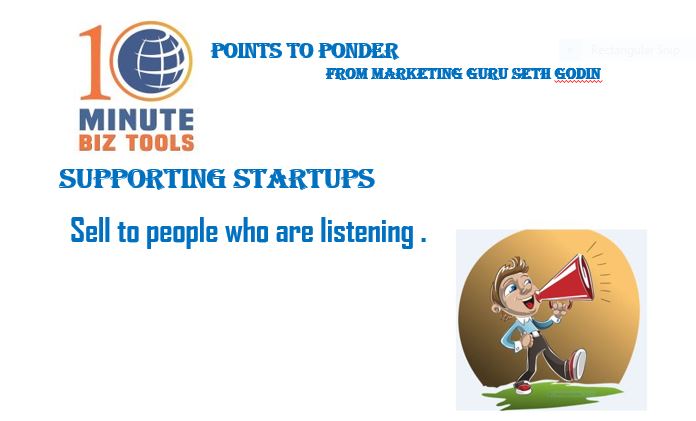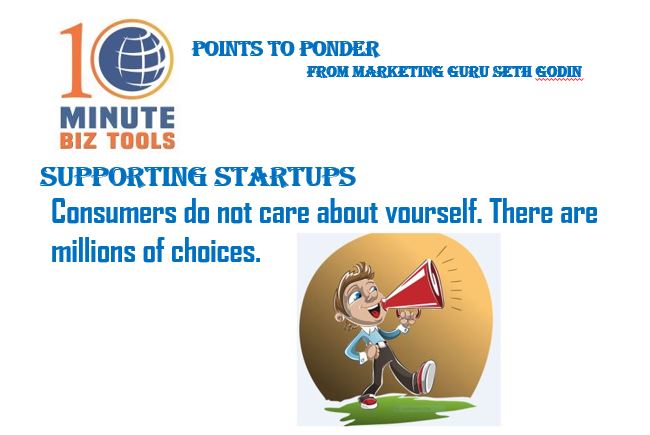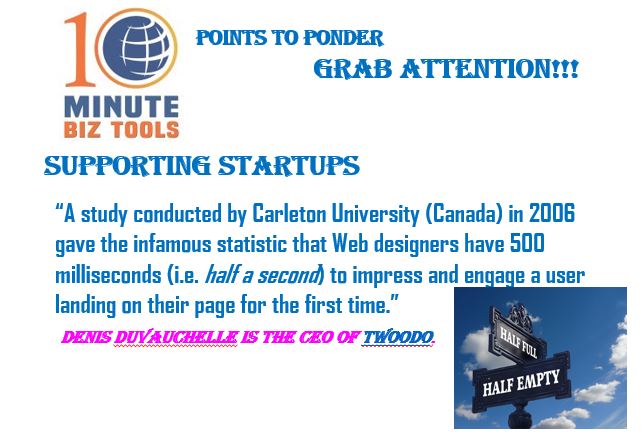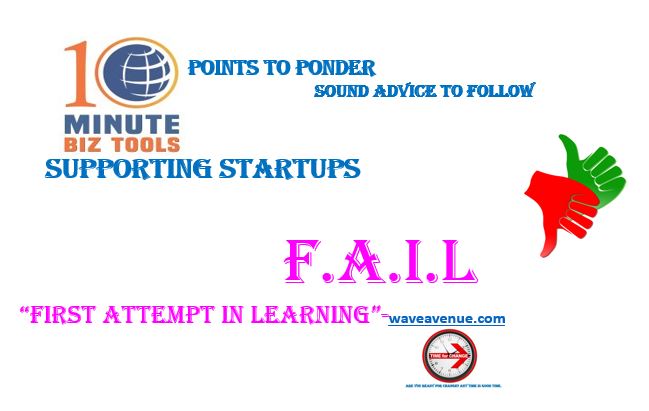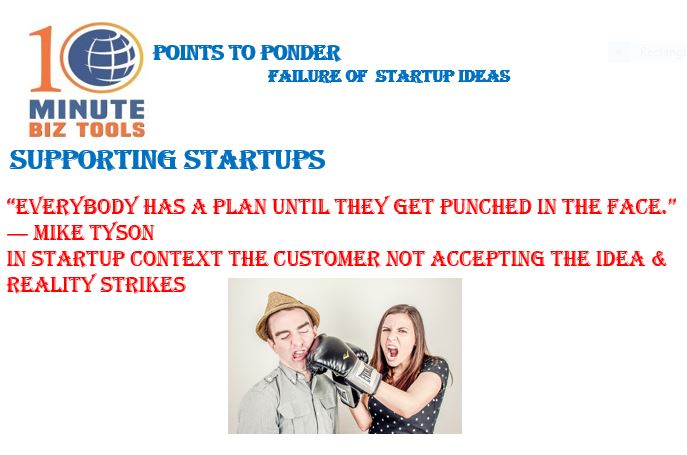 GLOBAL FOOD DELIVERY BUSINESS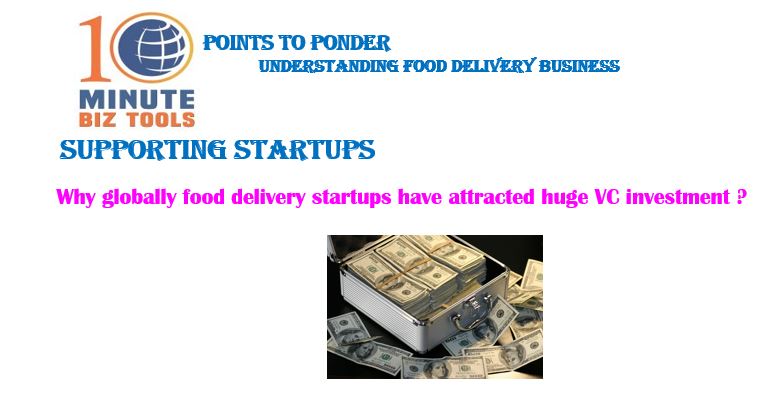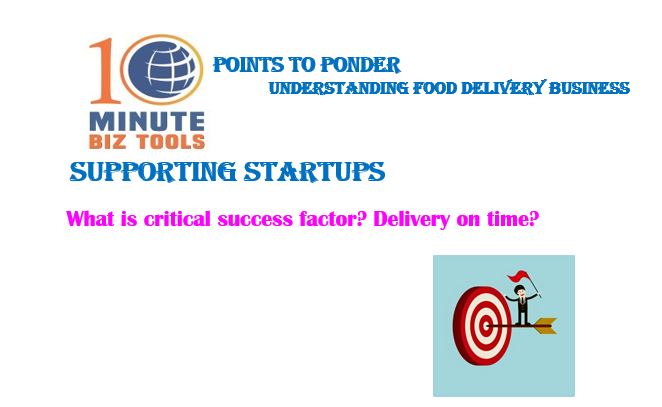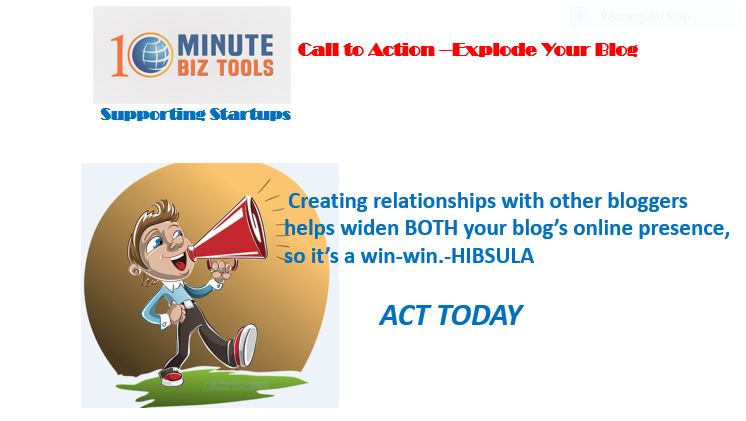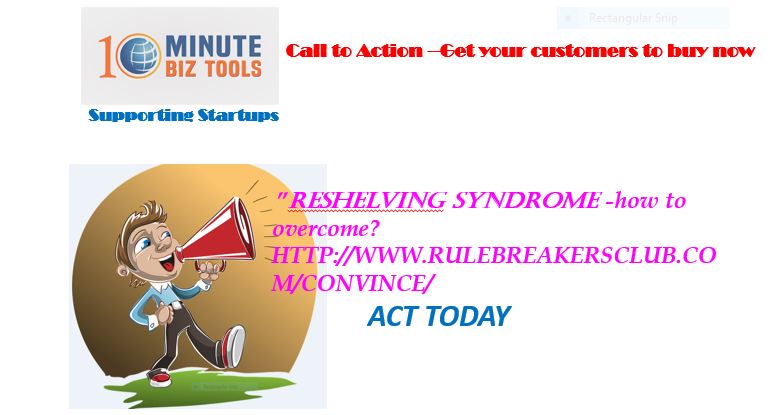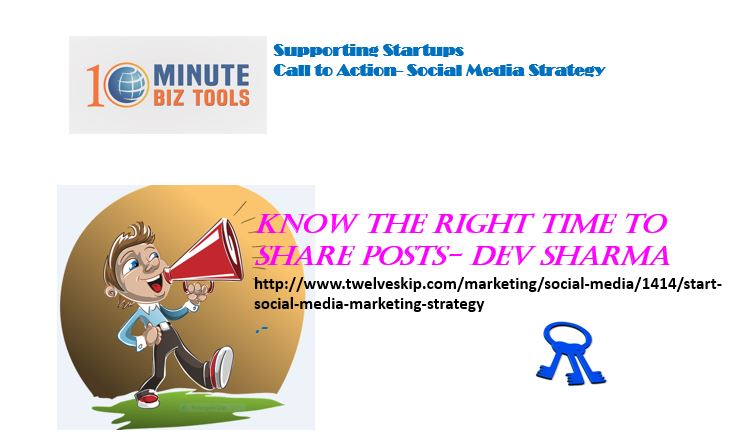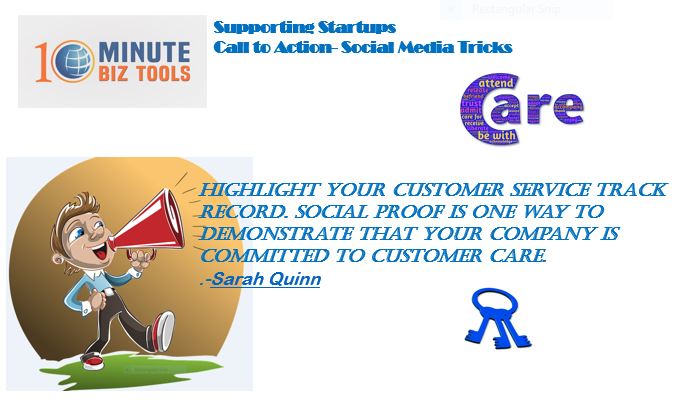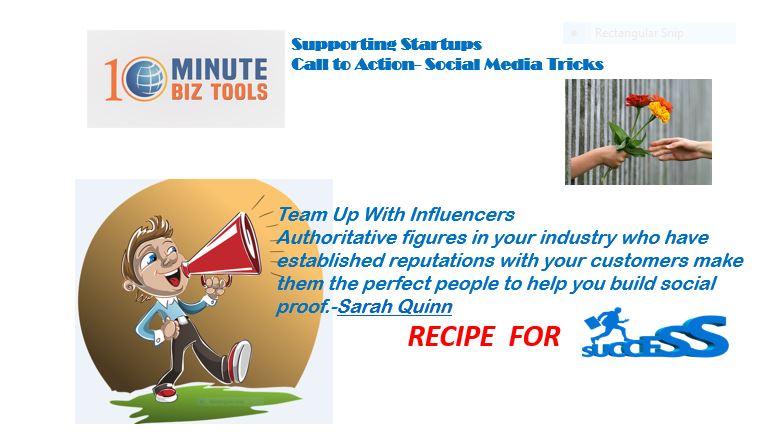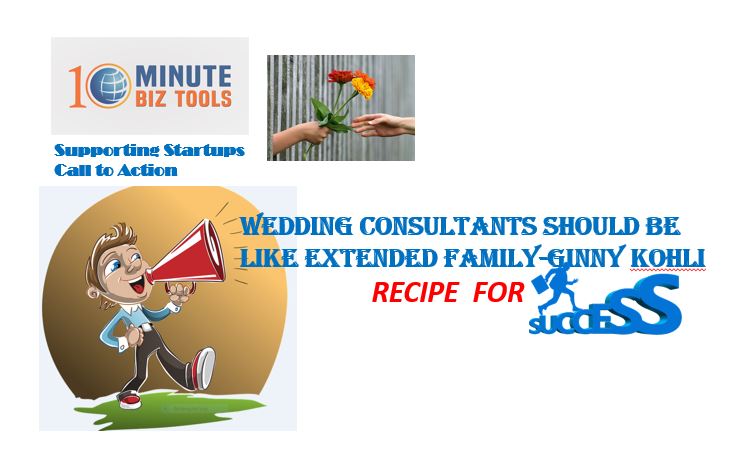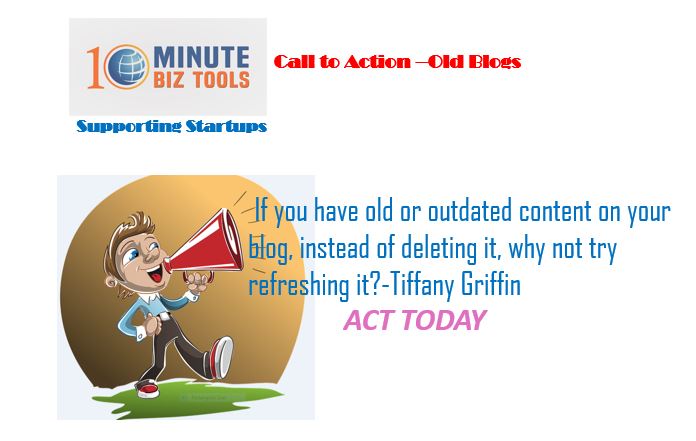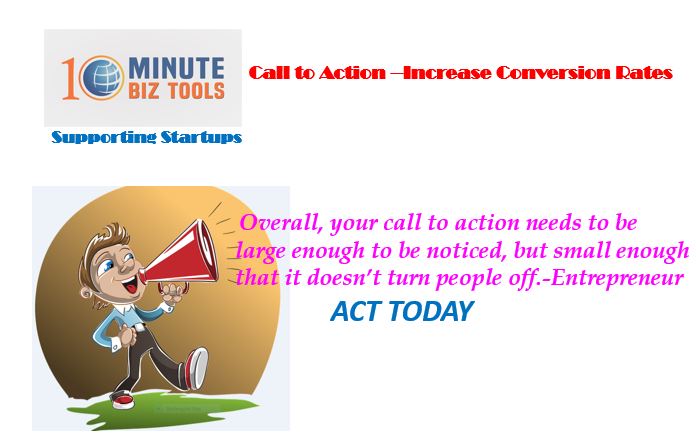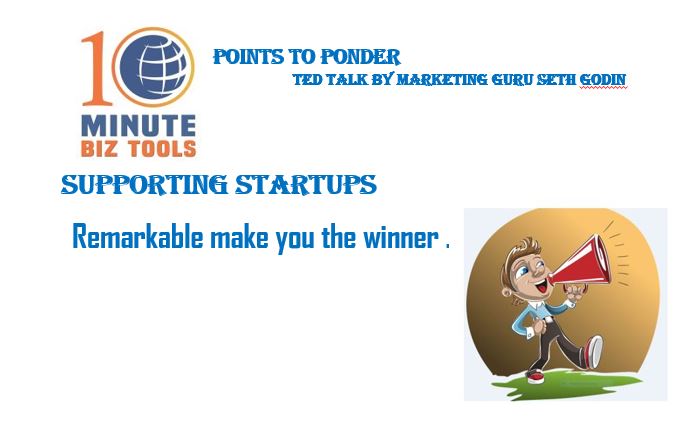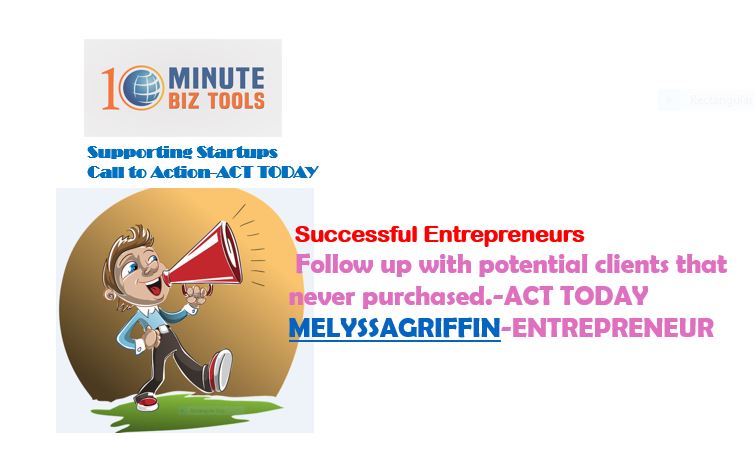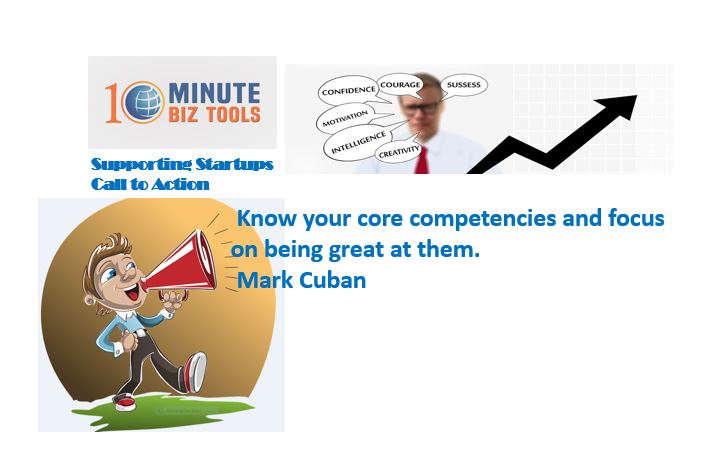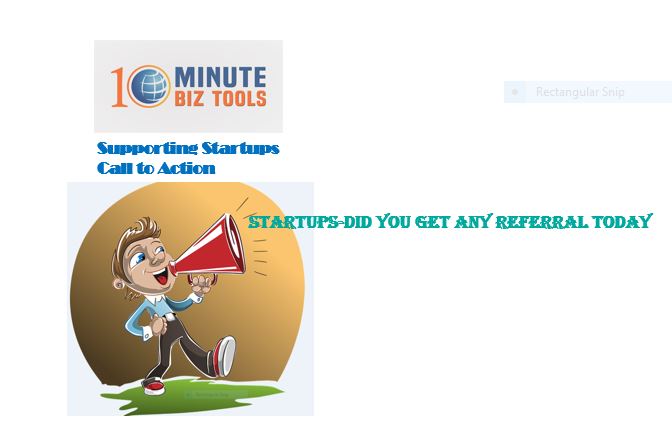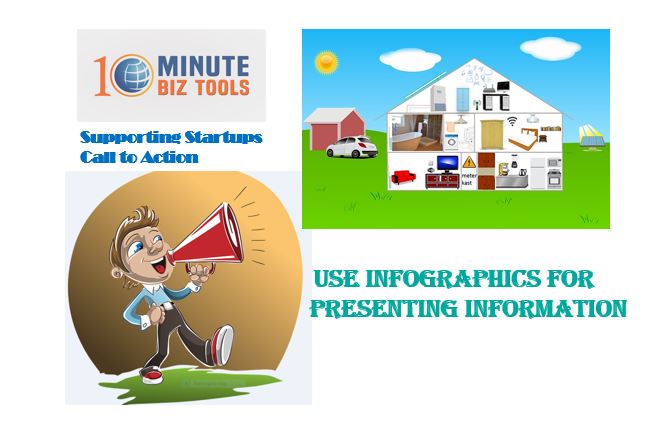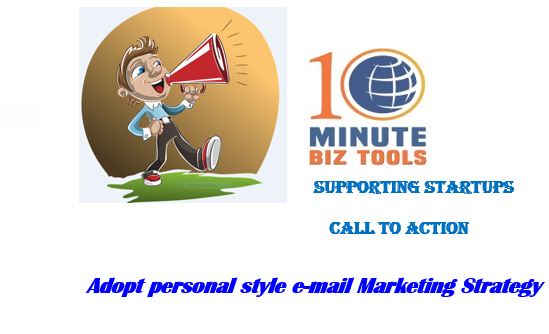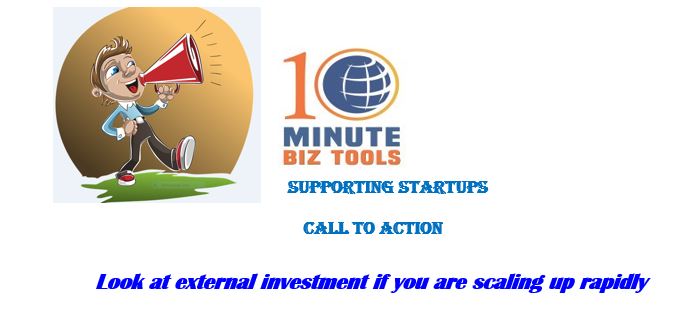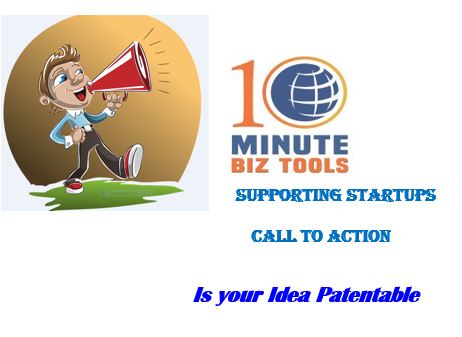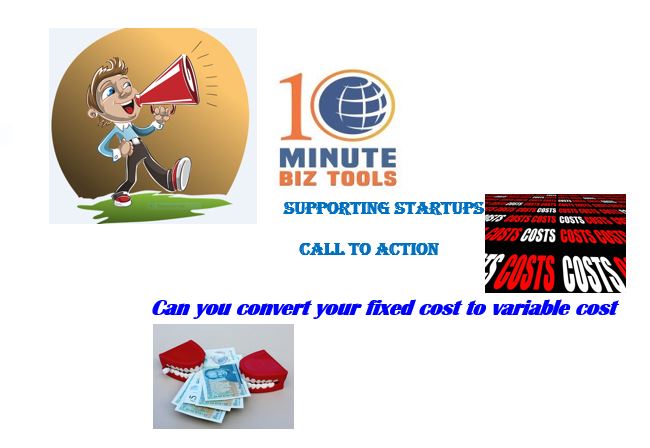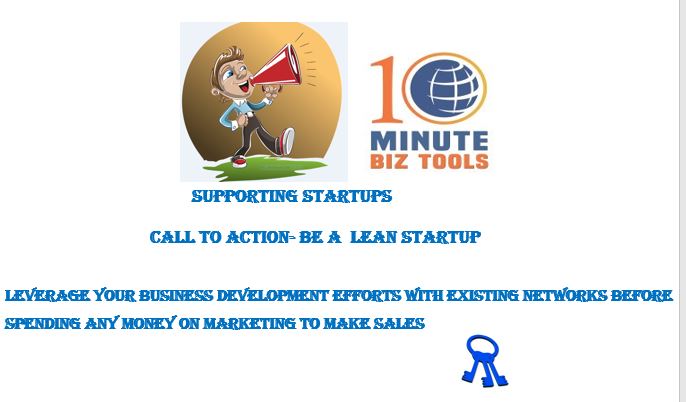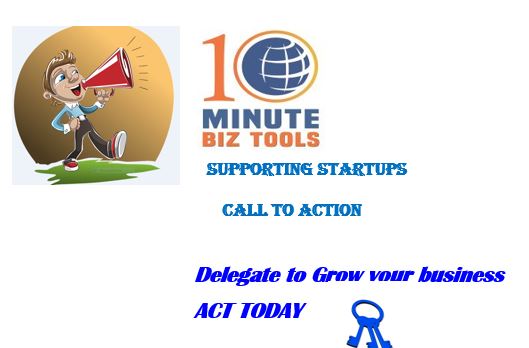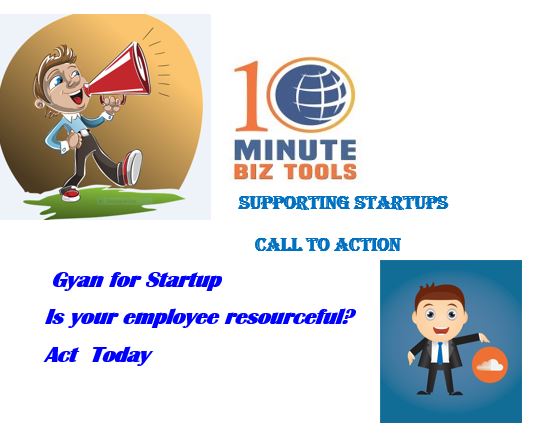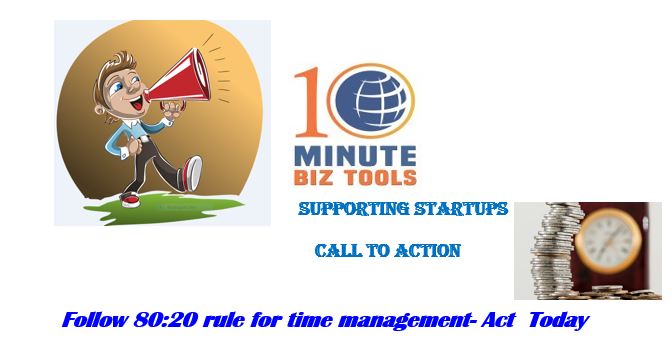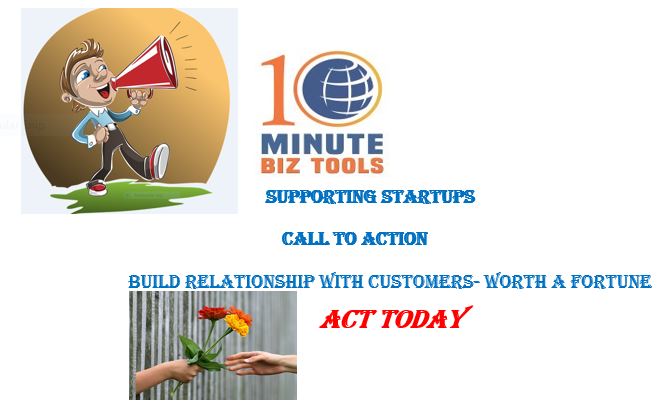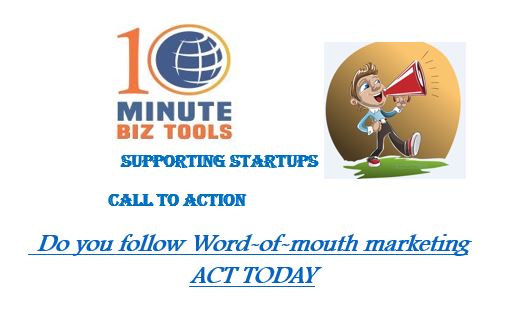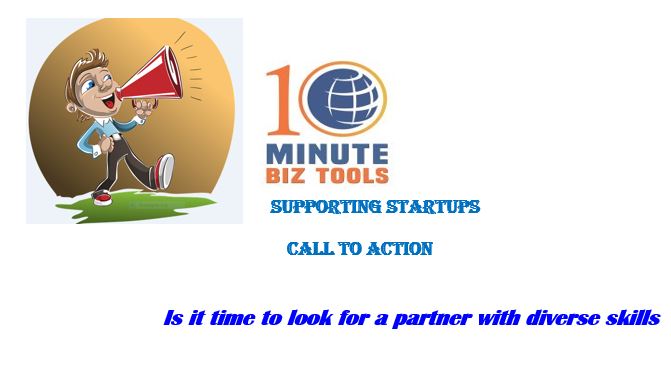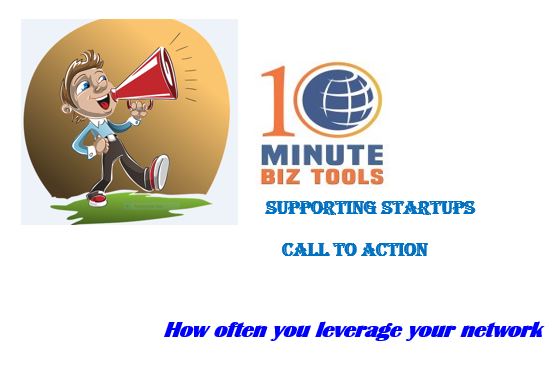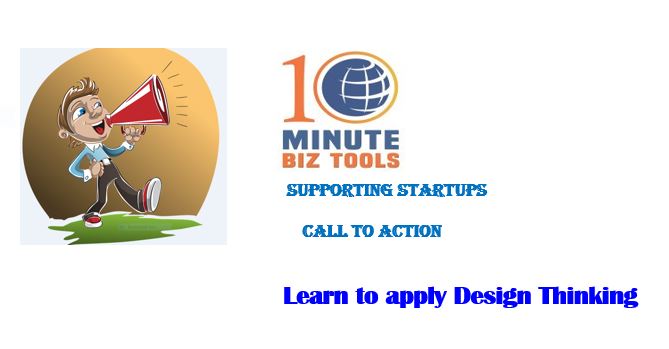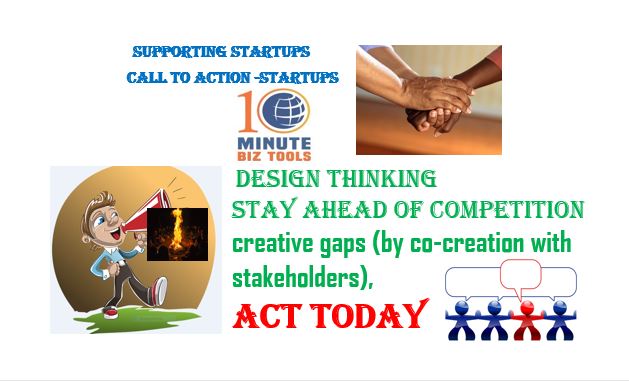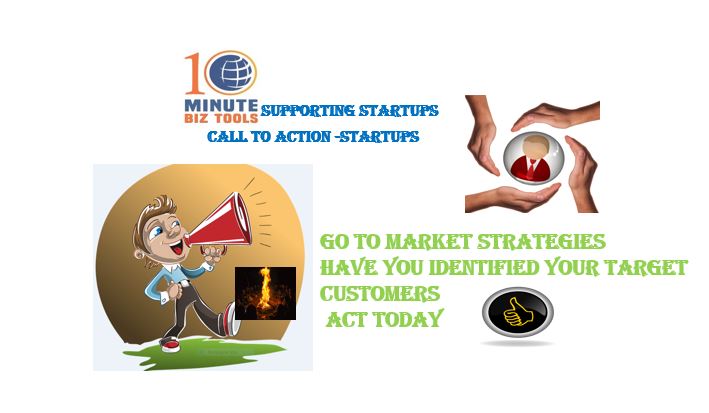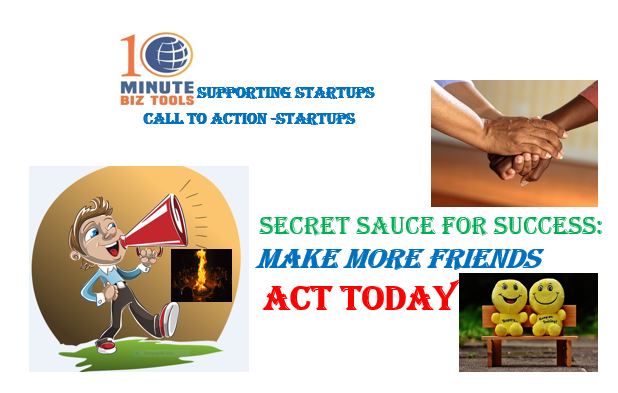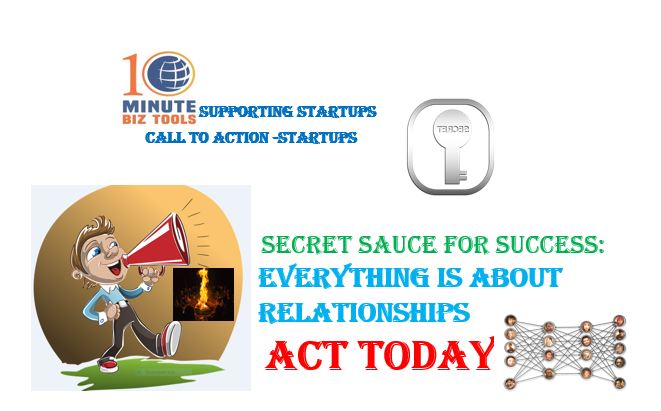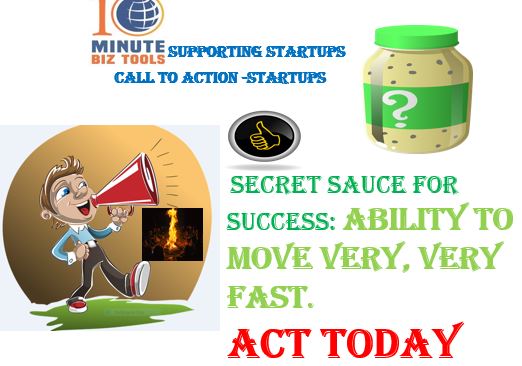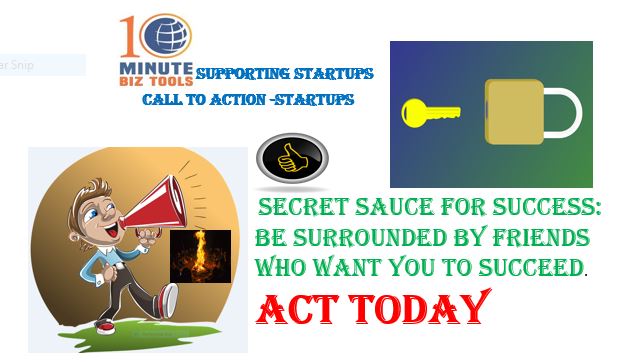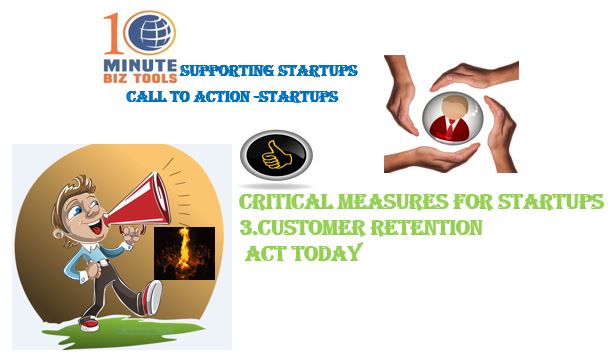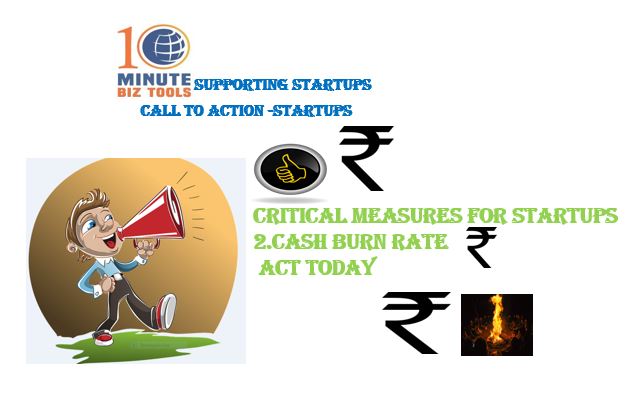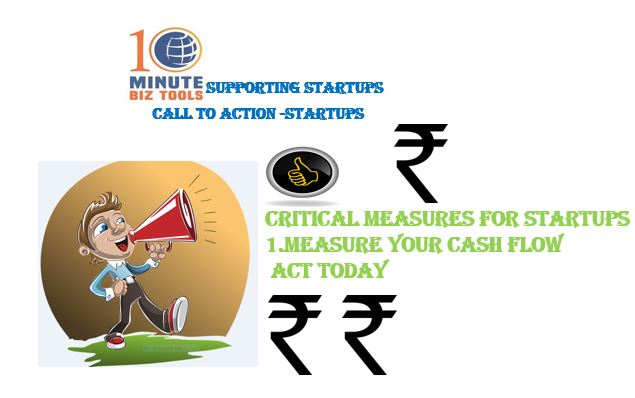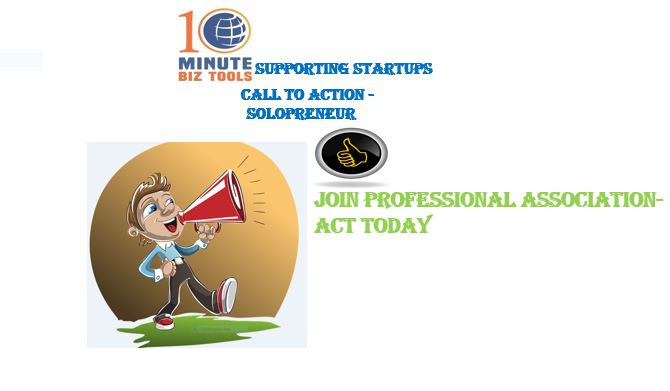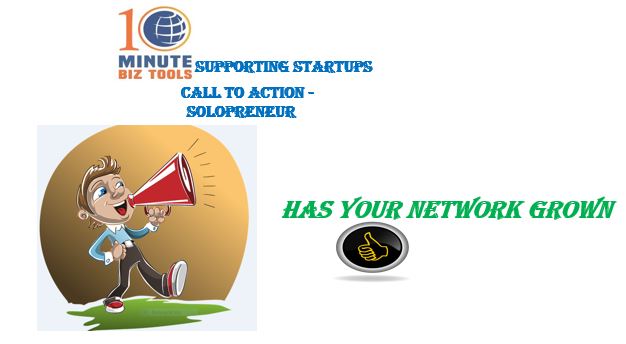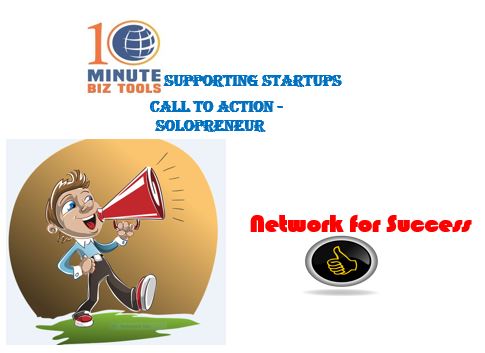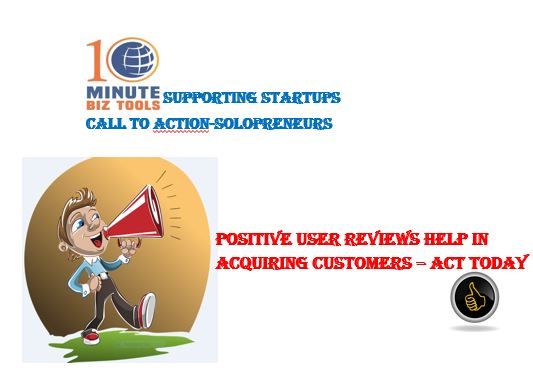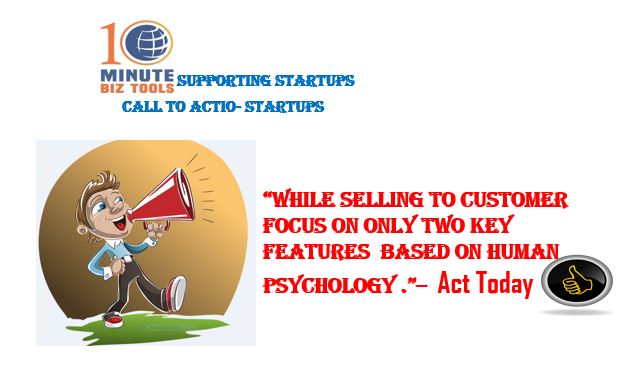 ​