Measuring Marketing Efforts
Measuring Marketing efforts is vital for startups. Marketing consumes CASH, the limited resource for any startup entrepreneur..
Image Source: pixabay

Measuring Marketing Efforts- Startup
The idea, on which the business is established, is yet to be accepted by the market. Startups begin business by testing waters. Most of the startups are sole proprietors who invest their own funds.

 Their key resources are cash and time which are limited and not unending.
Initially, business gets a few customers through friends or existing network of the entrepreneur. The critical success factor as a startup is to acquire customers at the earliest.
Marketing takes considerable time in the initial stages of the business. This activity cannot be avoided or delegated completely to employees.
The goal of any business is to achieve success. Success cannot be defined without measurement attached to it. It can be revenue growth, profitability or number of customers acquired, at least, in the initial stages of a startup.
The business cannot market to every potential customer as marketing to everyone is marketing to no one. Irrespective of the nature of business, the startup entrepreneur should be aware where his target customers are available. This may not be necessary if it is a B2B business. The marketing efforts may be limited unless the entrepreneur plans for growth.
What are the parameters or approaches for measuring marketing efforts? You can improve only what you can measure.
"Marketing without data is like driving with your eyes closed."- Dan Zarella
Hit the Bulls Eye by getting maximum out of marketing efforts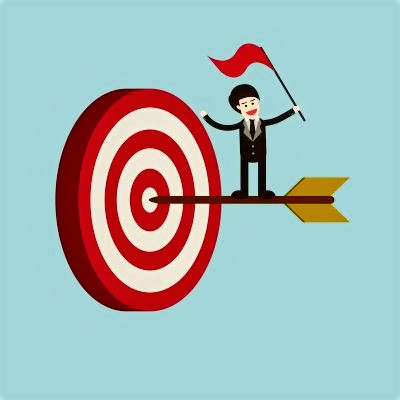 Measuring Marketing Efforts- Two Broad Parameters at Startup Stage
1.      The business should know where their potential customers are available. This can be called the Fishing Hole.
Ø  The measurement can be the amount of time and cash invested for locating the fishing hole.  With lower efforts and cash outflow how many potential customers are met.
Ø  The return -resources matrix can be used to evaluate the alternative marketing approaches.
Ø  The key is to maintain data so that evaluation becomes easier
2.      Once right fishing hole is identified how to convert them to paying customers.
ü  The number of customers approached and the conversion rate
ü  Number of customers willing to pay advance payment fully or partly
ü  The number of referrals the customers bring in
ü  The revenue per alternatives used. Social Media advertising, TV/ Print Media, Network Marketing etc
Measuring Marketing Efforts- Post Startup & Growth Stage
Achieve target by  maximising revenue/hour of effort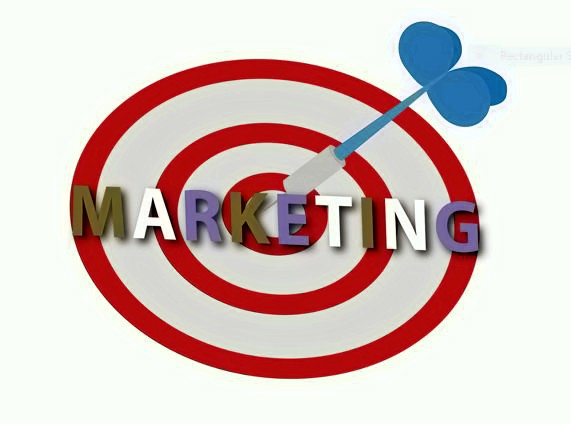 Marketing is not one-time effort and needs to be done on a continuous basis.
Even during stabilization phase money has to be spent for future customer acquisition. Brand Building burns cash. Startup without deep pockets has to take a call on how much to spend for future harvesting with no immediate cash flow.
In recent times the taxi aggregator vertical is fortunate to find Venture capitalist investing large sums of money on the basis of huge potential market opportunities.  The aggregators are using this money to lure customers with low fares. This offer of low fares has seen a huge growth but companies are yet to become cash neutral.
 The investors expect the sheer volume of the market, at some point of time ,will generate huge cash flow. Of course, time alone can decide whether this a sound assumption.
Measuring Marketing Efforts- Conclusion
Measuring the results has to start right from the beginning by a startup. Time and money are both in short supply. The startup entrepreneur is investing his maximum time on marketing as he cannot afford costly manpower. How this time is spent and results achieved will determine the success of the venture.
"The most important key metric to track when measuring the effectiveness of your marketing campaign is the cost to acquire a single new customer. This simple statistic will help you evaluate the overall rate of growth of your business. If the cost to find, convince, and onboard new customers is too high, your business won't be viable in the long-term. There are other metrics that are also highly important, but this one will provide a telling view from 30,000 feet."- JOSEPH HIRSCHHORN HOWARD
"The best way that KeyInsite, tracks marketing effectiveness is by gathering information of the number of unique visitors who approach your website. As a startup, it is important for your marketing strategies to be effective. Are we producing enough content to keep our visitors engaging? Unique visitors will help achieve our marketing strategy of getting our name into the market. We would like to see a significant increase in our unique visitors."- PRATIBHA VUPPULURI

​