Blogs by Experts
For Aspiring  Startup Entrepreneurs
 Series #

267



Blogs by Experts   
How to be a successful Blogger and be a winner!!
Following Experts and putting into practice the learning you can pave the way for  success.
Blogging Strategy
Use the Tips from Experts in Building  your  skills to SUCCEED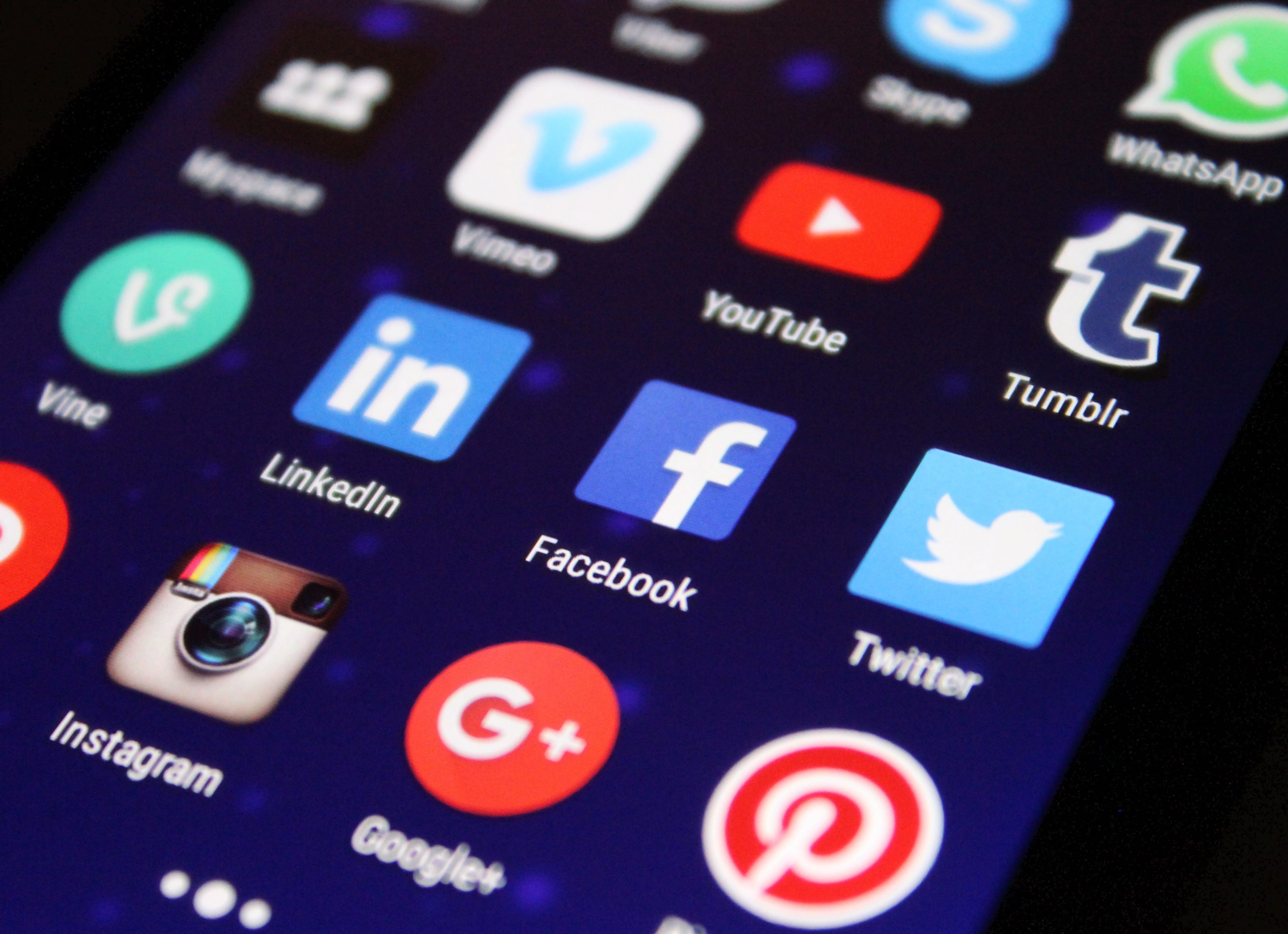 Topics-How to be a Successful Blogger?
Listen to Podcasts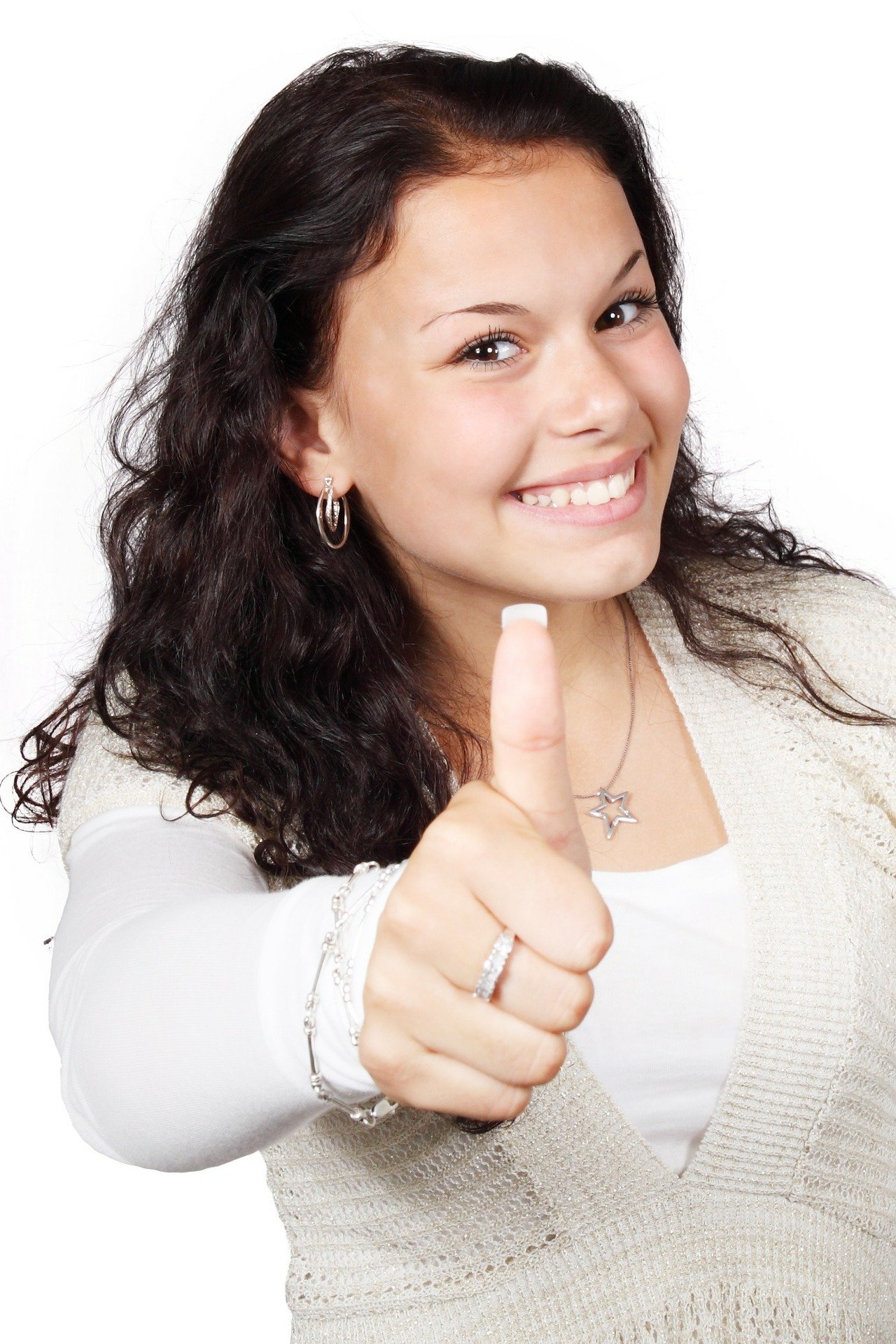 Blogs by Experts
Natalie Bacon-Recommendations
MARKETING

You may find it odd that marketing is a category on here if you're new to the idea of make money blogging, but the truth is that your blog is just a marketing tool if you are trying to create an online business. The blog doesn't make money – you own a business and use your blog as one way to make money. For that reason, you must know good marketing.
Source:https://nataliebacon.com/best-podcasts-for-blogging/
I Love Marketing by Joe Polish and Dean Jackson
Podcast Description: I Love Marketing is an ever expanding world-wide community of people that love marketing and want to keep innovating and learning. This podcast is for Entrepreneurs, small business owners or even start-ups that want inspiration and ACTIONABLE marketing strategies about direct mail ideas, lead generation, lead conversion, getting referrals, email marketing and more. Joe and Dean also discuss psychology, books, people and productivity delivered every Monday to help jump start your week!
EPISODE 024: THE ONE WITH MORE CHEESE AND LESS WHISKERS
https://ilovemarketing.com/episode-024-the-one-with-more-cheese-and-less-whiskers/

Blogs by Experts
INCREASING PRODUCTIVITY WITH AUTOMATION TOOLS/ EPISODE 77-Elise Gets Crafty

Elise Blaha Cripe is the creative entrepreneur behind the daily goal-setting planner Get to Work Book. In her podcast, Elise Gets Crafty
 Elise interviews artists, entrepreneurs, productivity experts, bloggers, and more about the habits that go into running a successful creative project. Though there aren't often episodes specific to blogging, most of the episodes are applicable to blogging in some way.
https://www.elisejoy.com/podcast/shownotes77

Smart Podcasts  for online business startups-Routines, Systems, and Organization with Shawn Fink
In her biweekly podcast, Profit. Power. Pursuit. Tara Gentile explores making a life of creative pursuit, whether that be through art, design, blogging, or another creative venture. Most episodes feature interesting guests, such as artists, entrepreneurs, and business experts..-elegantstheme.com
Shawn Fink is the creator of The Abundant Mama Project and the author of Savoring Slow. She's helped thousands of moms through her family wellness blog, programs, and books.
Source: https://www.smartpassiveincome.com/podcasts/how-simple-green-smoothies-used-challenges-to-grow/
Smart Passive Income Podcasts  for online business startups
How Simple Green Smoothies Used "Challenges" to Grow from 0 to 200k Subscribers in a Year By Pat Flynn
One of the most popular podcasts for entrepreneurs, online business owners, and bloggers, Smart Passive Income is a weekly podcast that offers advice for building your online empire. Episodes range from 30 to 45 minutes in length. Hosted by the lively and opinionated Pat Flynn, an established online entrepreneur in his own right, each week's episode features interviews with successful business owners, frank and honest advice, and actionable tips that you can take and apply to your own online ventures.-elegantstheme.com
Source: https://www.smartpassiveincome.com/podcasts/how-simple-green-smoothies-used-challenges-to-grow/
Podcasts you must listen:

The 90 Day Review Checklist for Professional Bloggers-

 Jonathan Milligan
What if I told you there are 10 magical questions you can ask yourself every 90 days and 10x your progress and productivity? That's exactly what we will cover in on this episode. If you struggle with clarity, focus, and productivity, then this is a MUST listen!.
Source: https://www.buzzsprout.com/39858/469216-the-90-day-review-checklist-for-professional-bloggers
HOW TO PUBLISH A PODCAST FOR YOUR BLOG-Amy Lupold Bair and Susannah Gardner

You can put your podcast into the blogosphere fairly simply:Write a blog post about your podcast, upload your podcast media file, and then publish it by using your blog software.
HOW TO ASSIGN METADATA TO YOUR PODCAST
Metadata is data about data. In the case of podcasts, metadata is data that describes your video or audio podcast. When you publish a podcast, whether audio or video, you need to provide descriptive metadata that podcast systems such as Apple's iTunes and the RSS feed can read.
Common metadata types include
Title
Author name
Publication information
Topics covered
Type of file
Descriptions
Keywords
Your editing software asks you to enter metadata when you create your audio or video files, and software such as iTunes also offers you a chance to provide metadata.
Source:https://www.dummies.com/social-media/blogging/how-to-publish-a-podcast-for-your-blog/
10 Reasons Why Your Blog Posts Fail & How to Fix them- Disha Dinesh
Most companies fail at blogging because of their incorrect assessment of the time investment involved. Blogging has the potential to build an audience and profitable business, given time and the right strategy.
According to Orbit Media's survey, most bloggers take an average of 2.5 hrs to create each blog post, while some of them take as many as 6 hours per post. That's a lot of time that many companies can't afford to invest. While outsourcing is an option, it doesn't rid you of the responsibility of creating a strategy, reviewing posts and promoting them. This post discusses 10 reasons why your blog posts are failing and how you can remedy them.
You're disregarding PR
As Andy Crestodina, founder of Orbit Media, says, "Never waste a good conversation by having it in private." Every great conversation you have with customers and partners is beneficial to only the participants of the conversation unless you publish it. You create this type of content constantly, as you write emails and have phone conversations through the day. These conversations are not only bait for others who have similar concerns but are in general great for PR.
Ideally, every PR opportunity you identify on social media should be used to maximize exposure for your company.
https://www.dreamgrow.com/the-donts-of-blogging/?utm_source=browser&utm_medium=push_notification&utm_campaign=PushCrew_notification_1523249535&pushcrew_powered=1

How to Start a Successful Blog in 2018- Joshua Fields Milburn 
Starting a Blog in Five Steps:
Choose a blogging platform, domain name, and hosting option.
Design your blog using a simple theme.
Modify your blog to get your desired look and feel.
Select the best plugins for your blog.
Write compelling content that adds value to readers.
https://www.theminimalists.com/blog/

Content Marketing Is Dead: 2018 Is All About Storytelling

BY  SARAH JOHNSON 
You want to be real with people, seem accessible and down to earth in your marketing.
Telling approachable stories will help you better engage your audience. And stories will lead to sales.
Gone are the days of stringing keywords together in a 500-word article and achieving results. Content marketing has changed, and the experts say it is all about the story. You must rethink the way you craft your content.
Source: https://www.dreamgrow.com/content-marketing-is-dead/?utm_source=browser&utm_medium=push_notification&utm_campaign=PushCrew_notification_1523500771&pushcrew_powered=1
10 Conte

nt Marketing Mistakes and How to Fix Them-

BY ZACHARY 

EVANS



Data shows that giving users relevant content is essential to the good user experience.
If they come to your site with certain expectations, and you go away from that, you are likely to lose their faith.
Learning how to resonate with your audience, makes your brand and content more essential.
That way you are more likely to build and maintain the kind of audience you hope for.
Source :https://www.dreamgrow.com/content-marketing mistakes/?utm_source=browser&utm_medium=push_notification&utm_campaign=PushCrew_notification_1517048999&pushcrew_powered=1
Why You Need to Blog?-Priit Kallas
Create an image of an expert
Blogging is the cornerstone of content marketing.

You know a lot about your business. Even if you are fairly new in a given field, you know a lot more than your customers and prospects. Show off what you know in a way that makes your audience's life easier and you will make yourself an expert.
https://www.dreamgrow.com/why-businesses-need-to-blog/
22 Blogging Tips to Make You a Better Blogger BY  PRITT KALLAS
22 blogging tips that will help you be a better blogger

, improve the quality of your posts and get you more readers.

If you are in the internet marketing and social media, you know that content is king.

C

reating valuable content is one of the most important tasks of any marketer.

Write about things you really care about. If you don't care about given topic, then find a new one.
https://www.dreamgrow.com/22-blogging-tips-make-better-blogger/?utm_source=browser&utm_medium=push_notification&utm_campaign=PushCrew_notification_1522983514&pushcrew_powered=1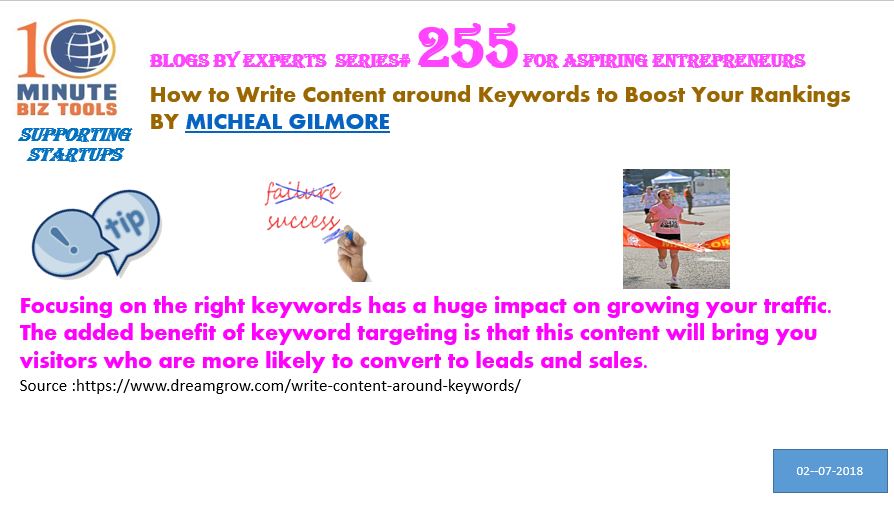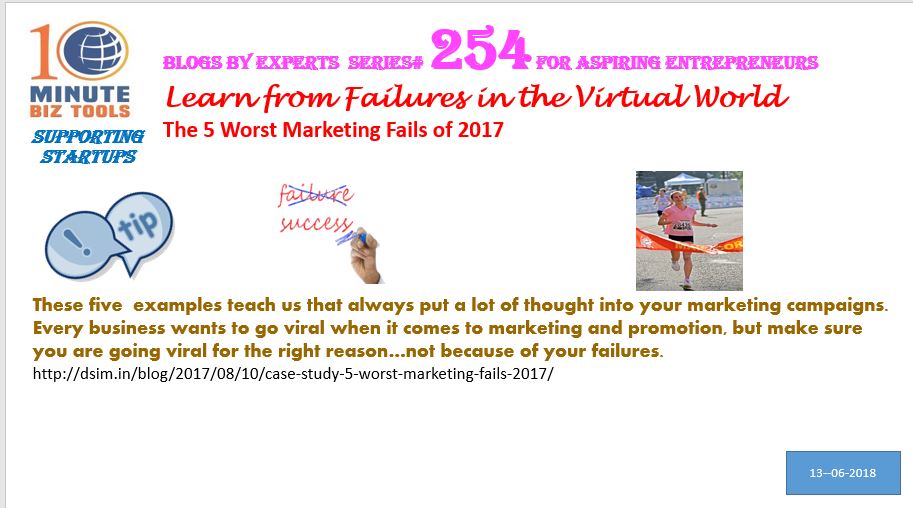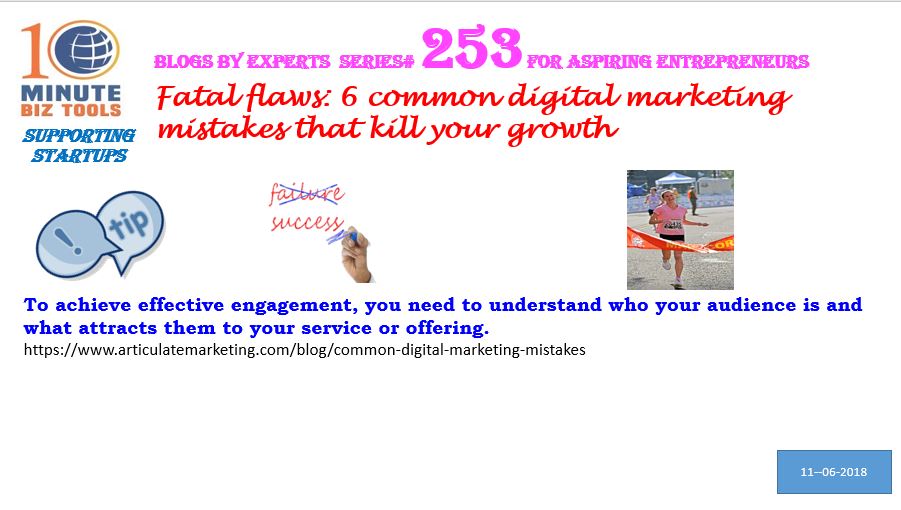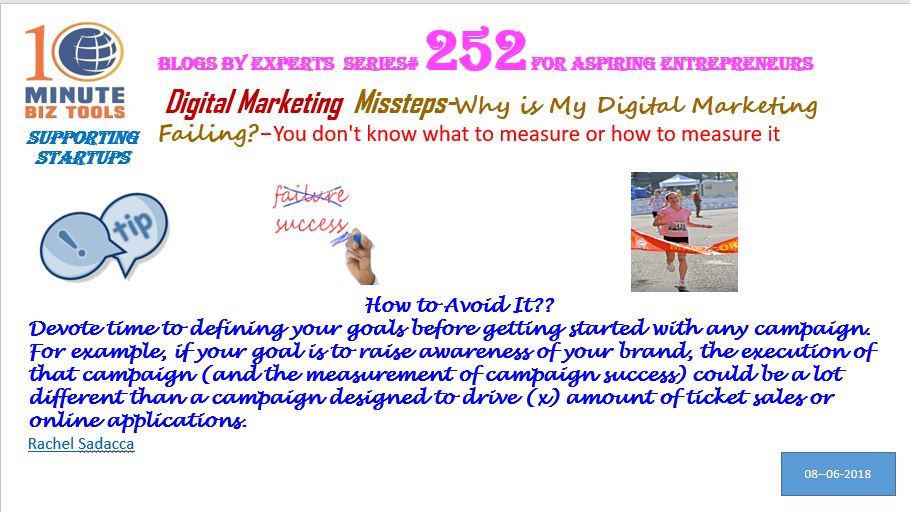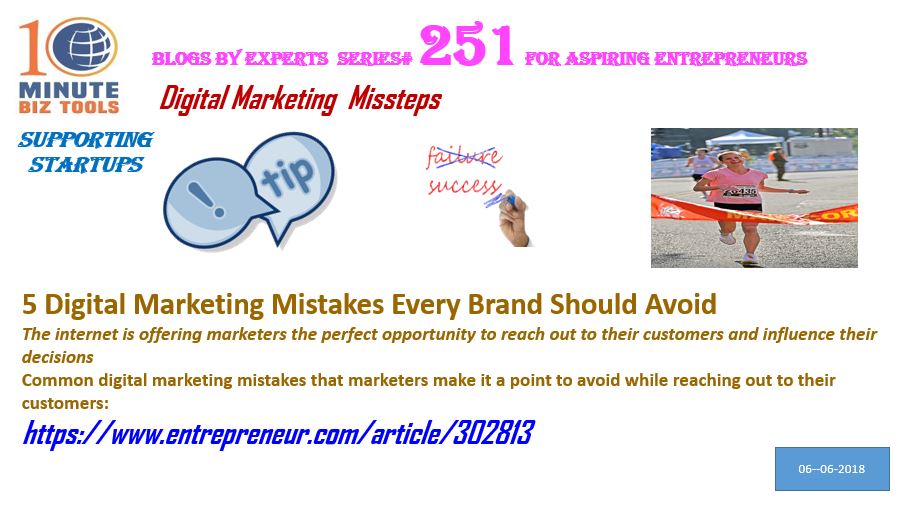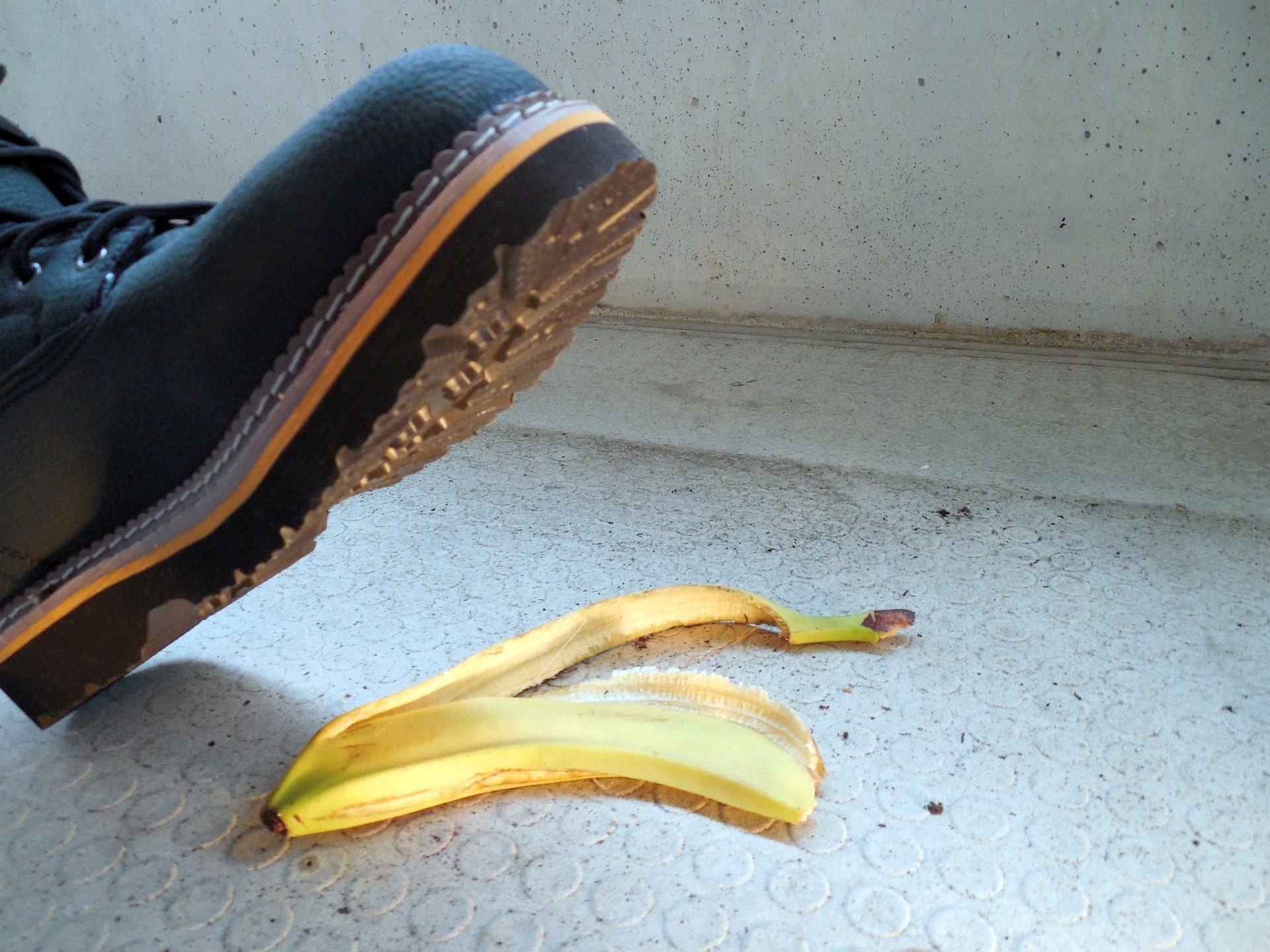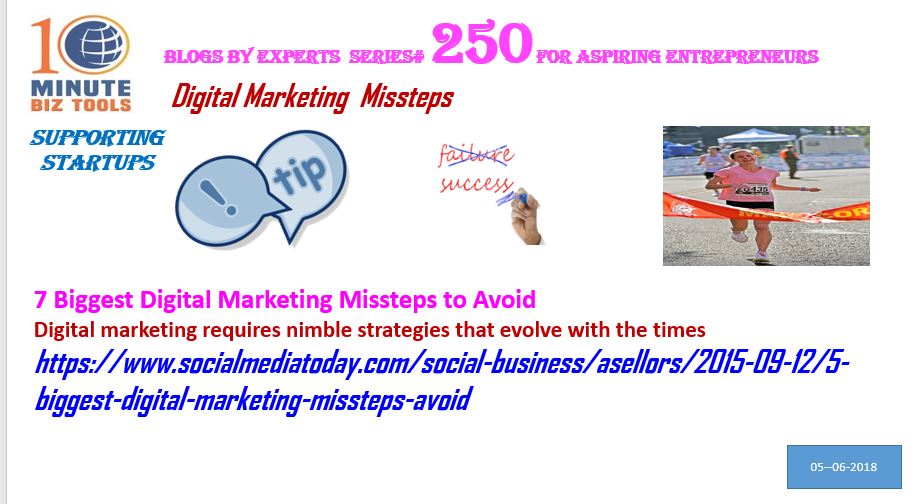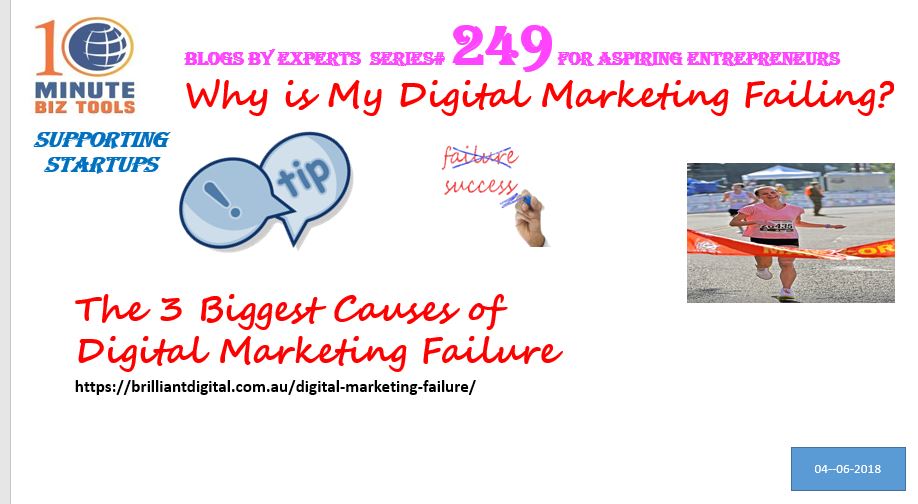 Blogs by Experts -Listen to a Podcast for  a change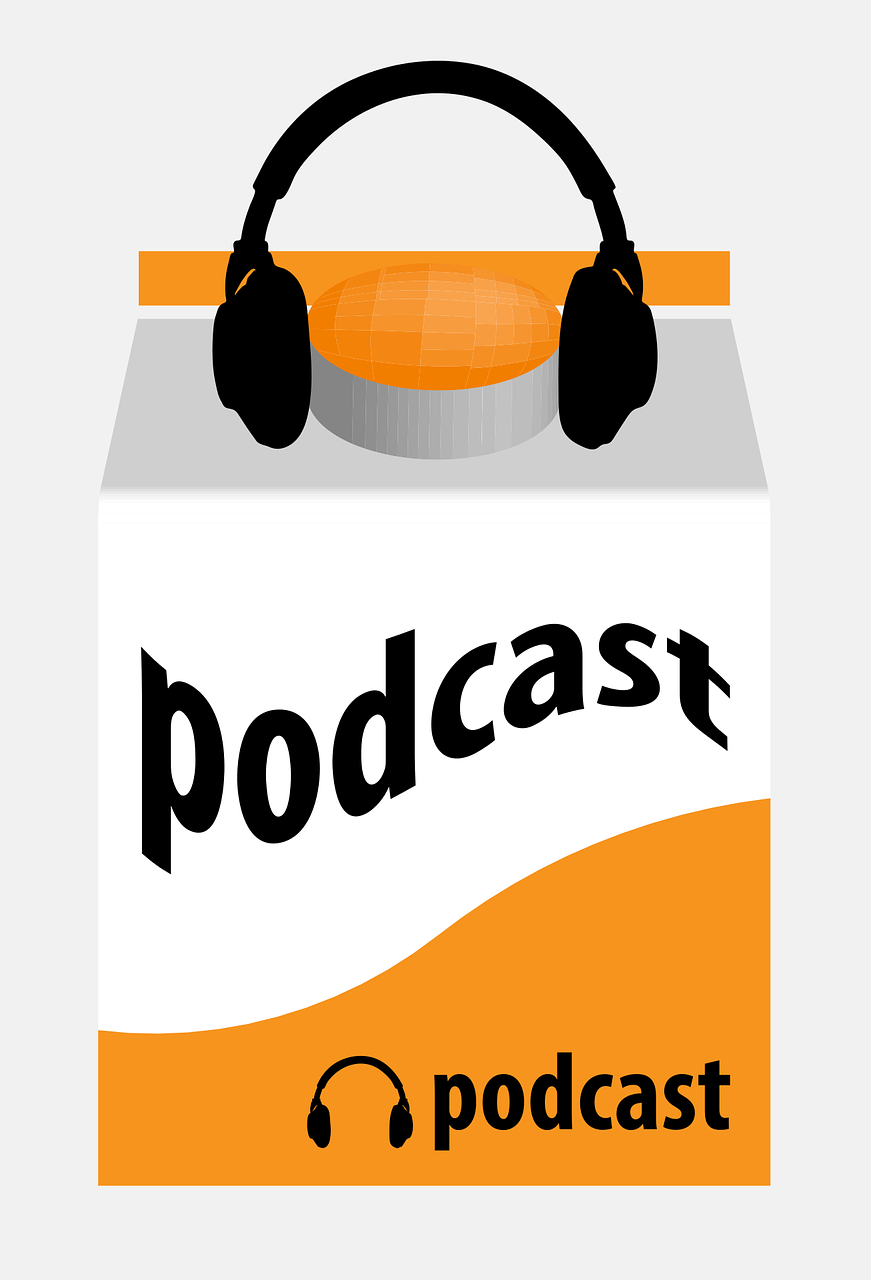 THE BUSINESS BOUTIQUE PODCAST-Christy Wright

Digital Marketing Strategies That Work
In this episode, I'll give you the four things you need to know in order to build a digital marketing strategy that works.
Plus, I'll break down other digital marketing concepts and make them easy to understand, including campaigns, funnels, lead magnets and building email lists.

https://www.businessboutique.com/podcast/ep-41-digital-marketing-strategies-that-work/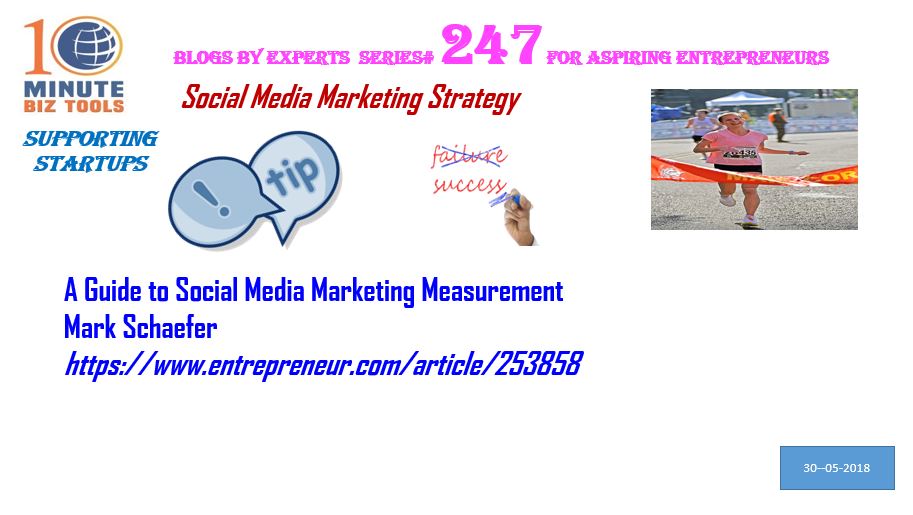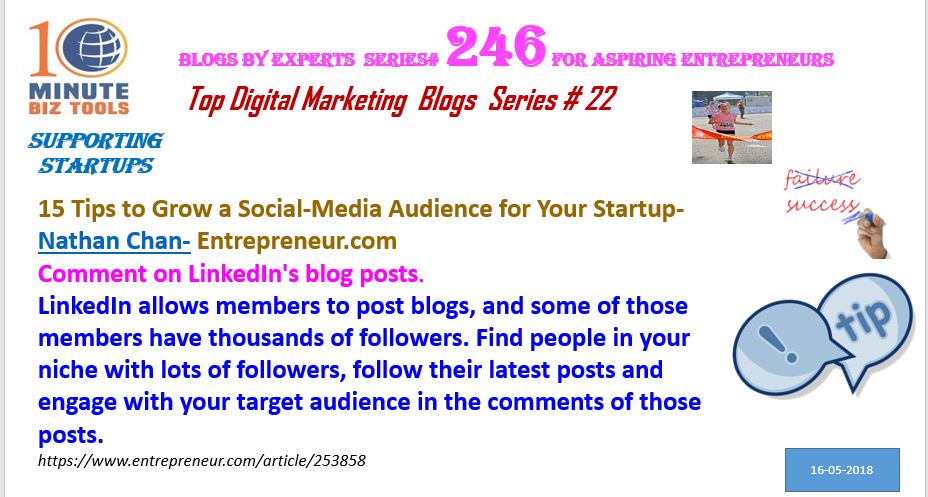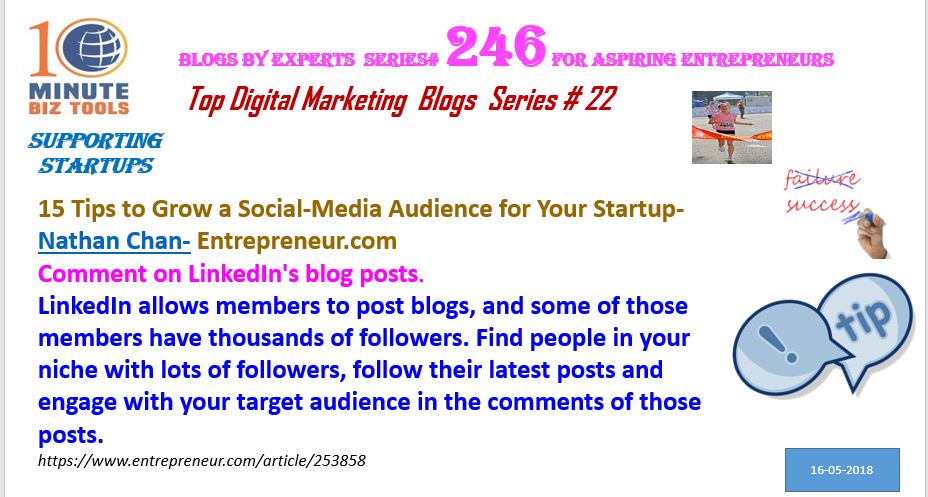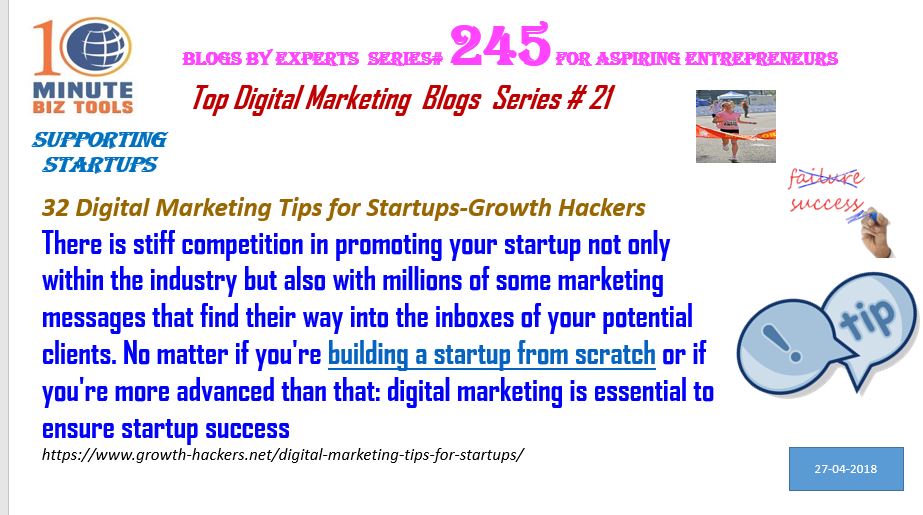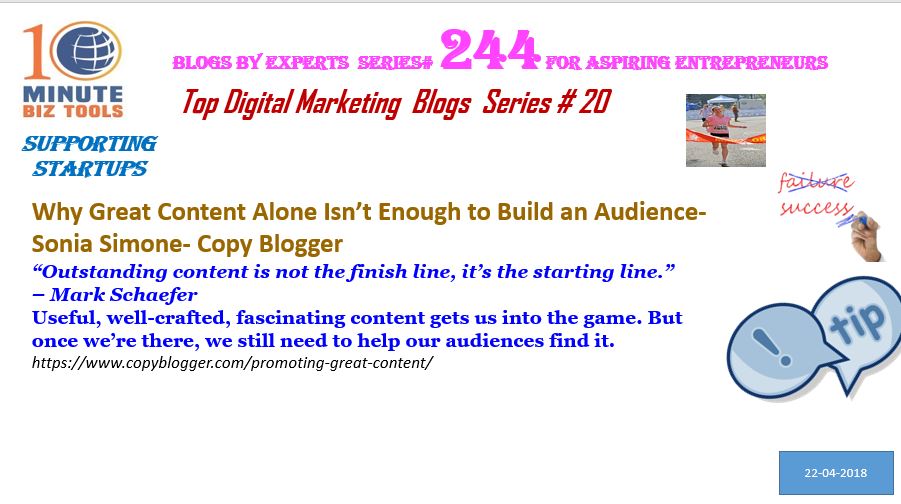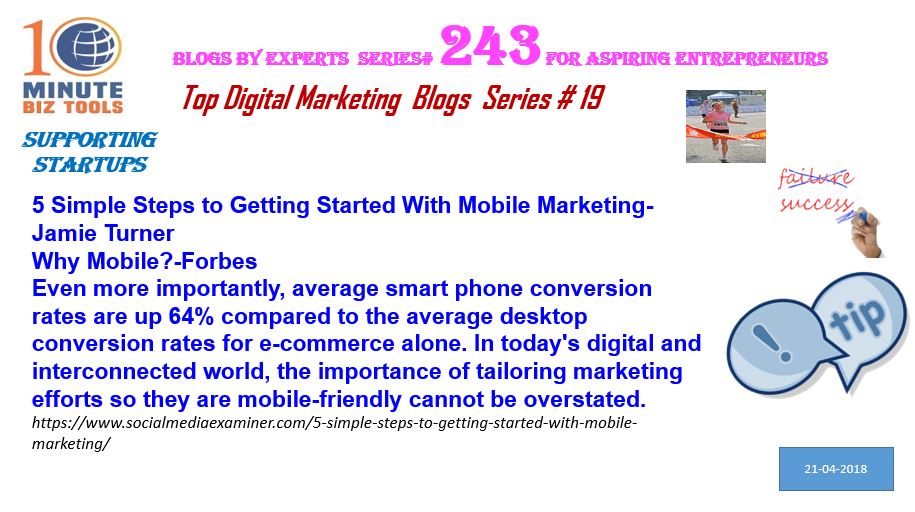 Who is an Expert ??

Professional who has acquired knowledge and skills through study and practice over the years, in a particular field or subject, to the extent that his or her opinion may be helpful in fact finding, problem solving, or understanding of a situation. See also expert evidence.
Business Dictonary
Blogging  would be a main factor in reaching "expert" status 

Blogs by Experts:Why Follow Blogs from  Experts
Whether you know it or not, the quickest way to become the top player in your industry is to learn from the experts.  You need to figure out everything from what they read, how they work and analyze how did they become experts starting from scratch. -Anil Agarwal
Success always leaves tracks. If you study the most successful people  in your industry, you can become successful too. That's the power of learning.
Anil Agarwal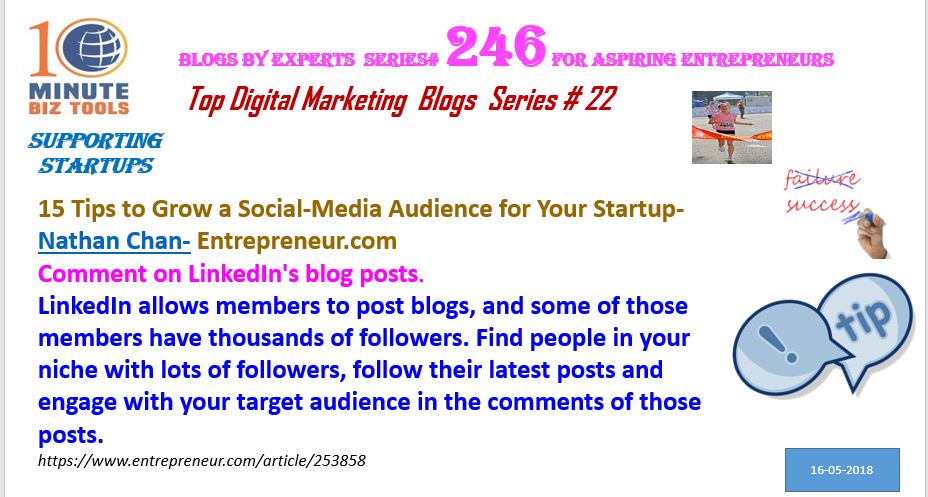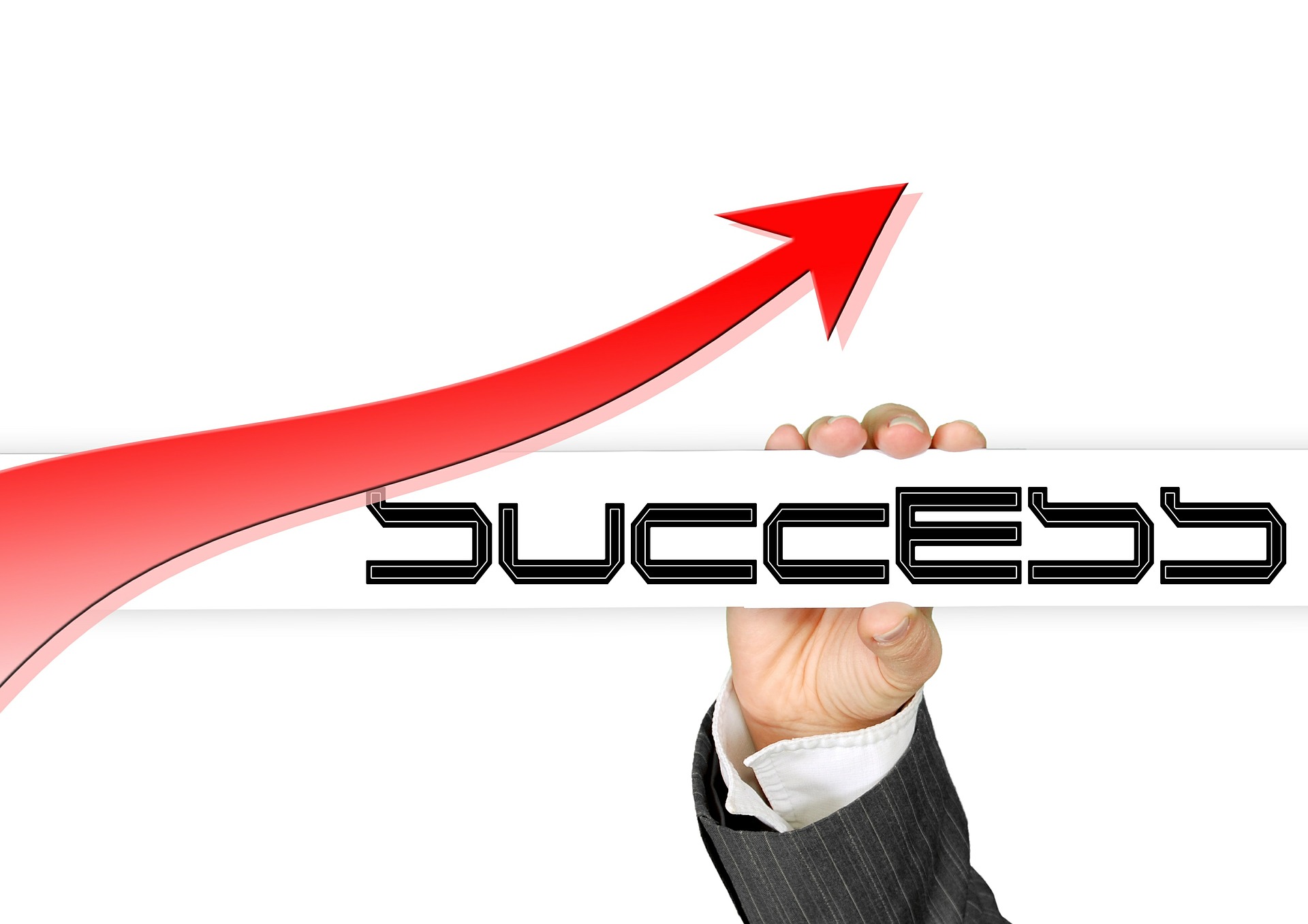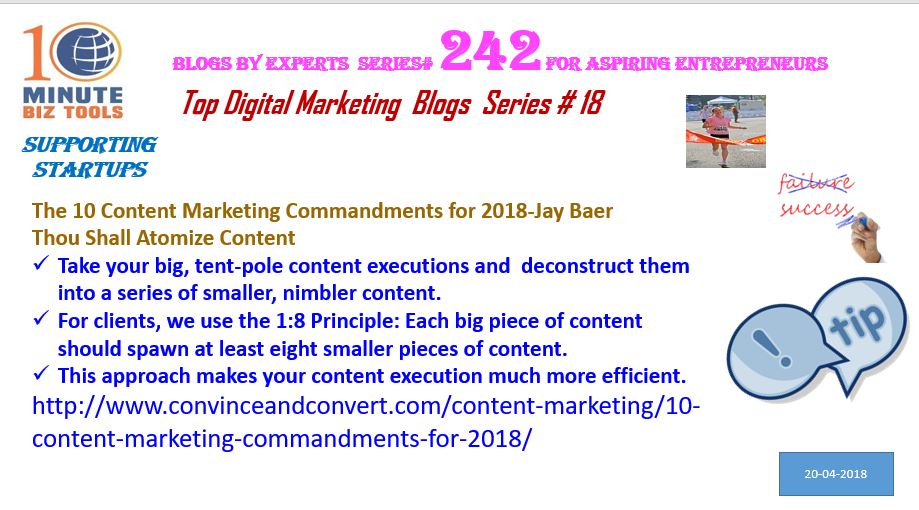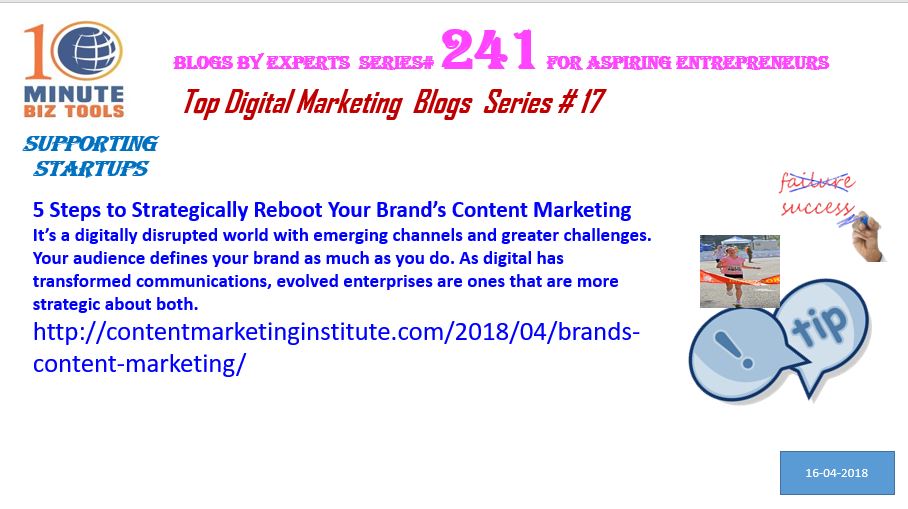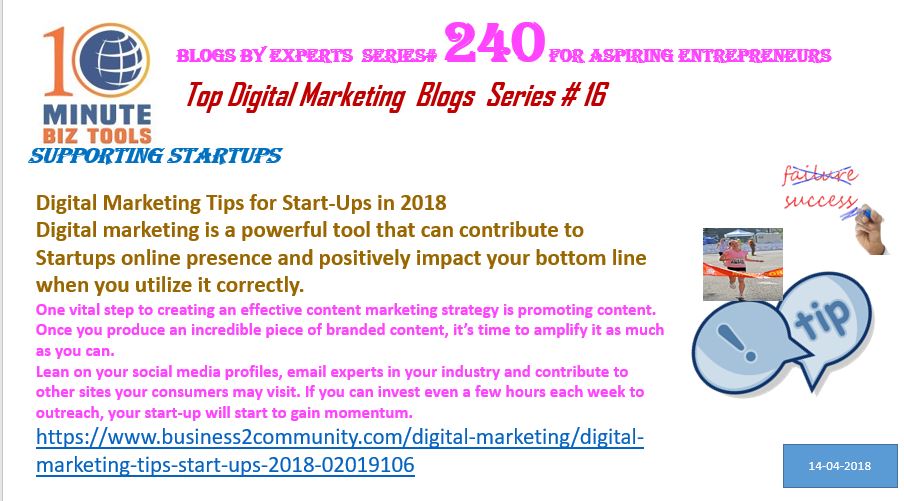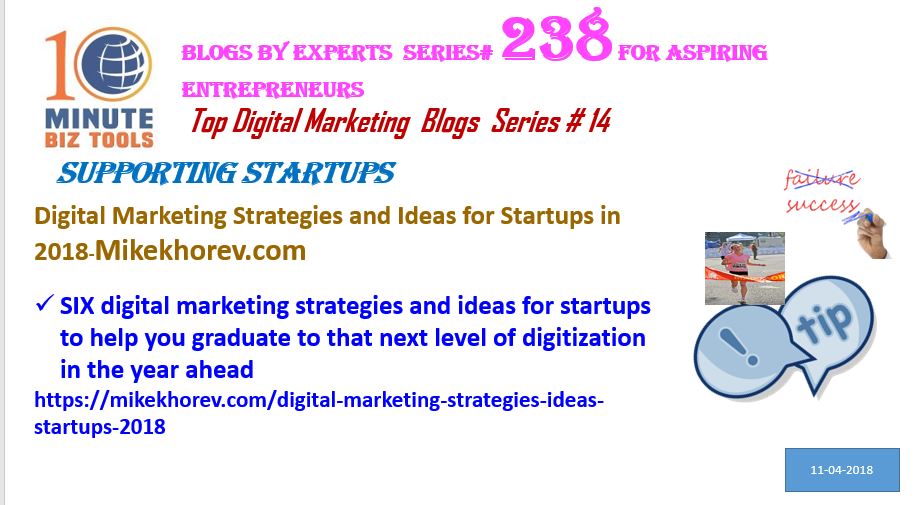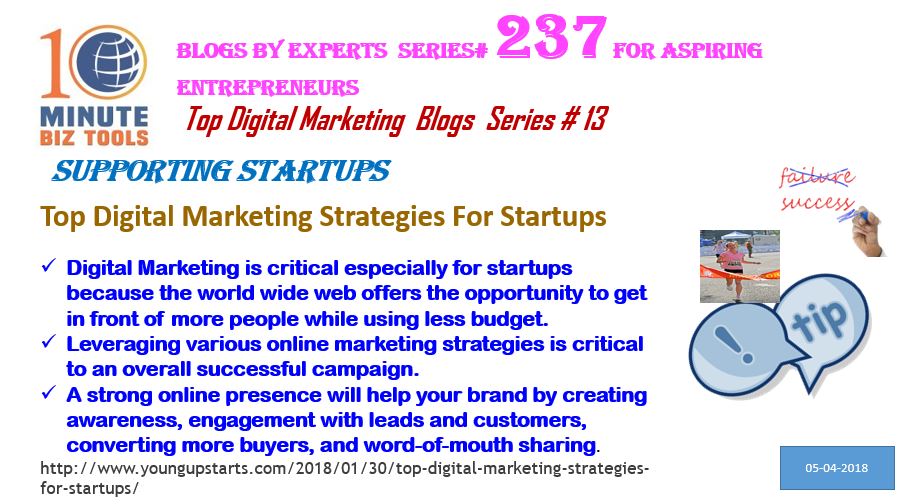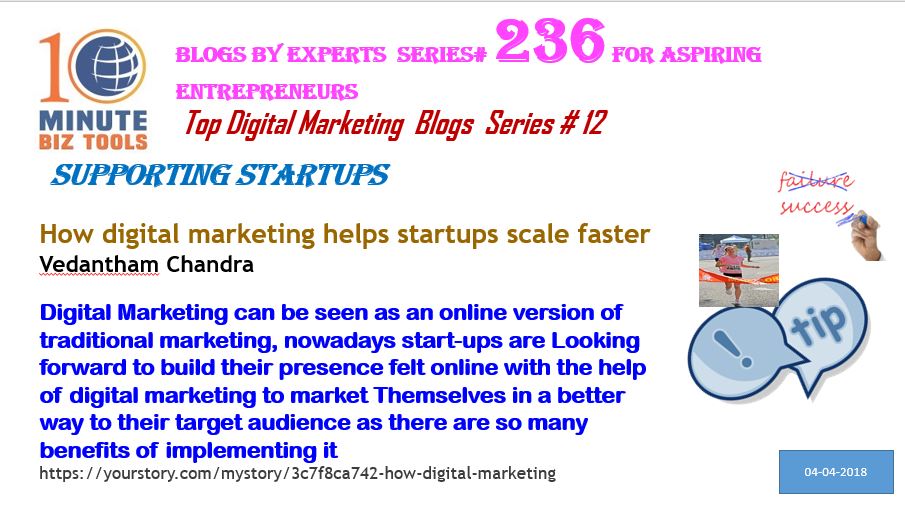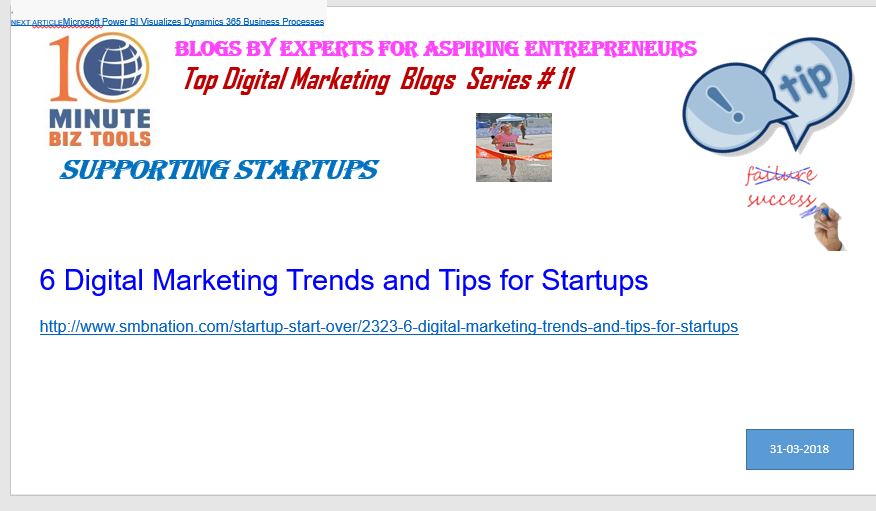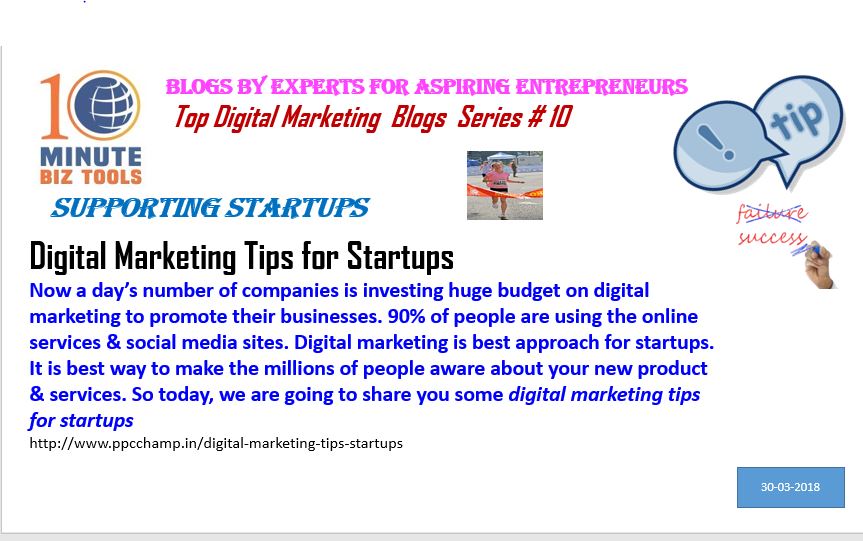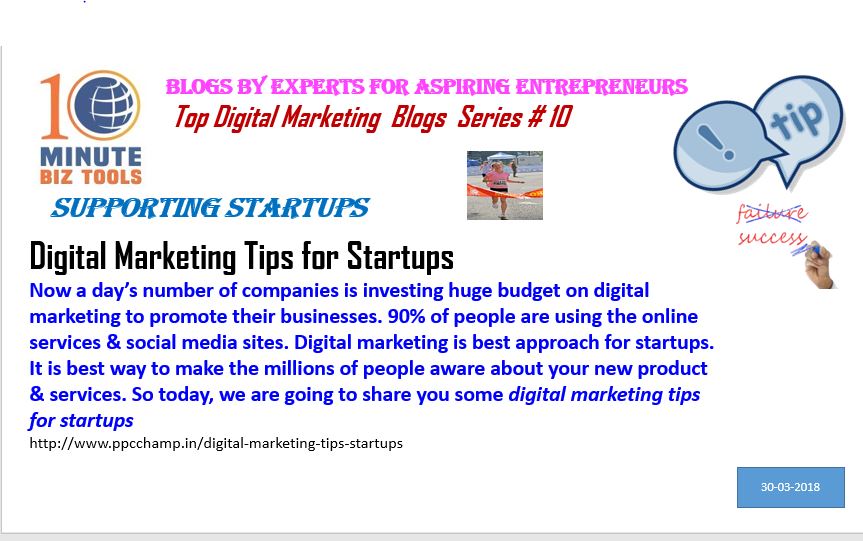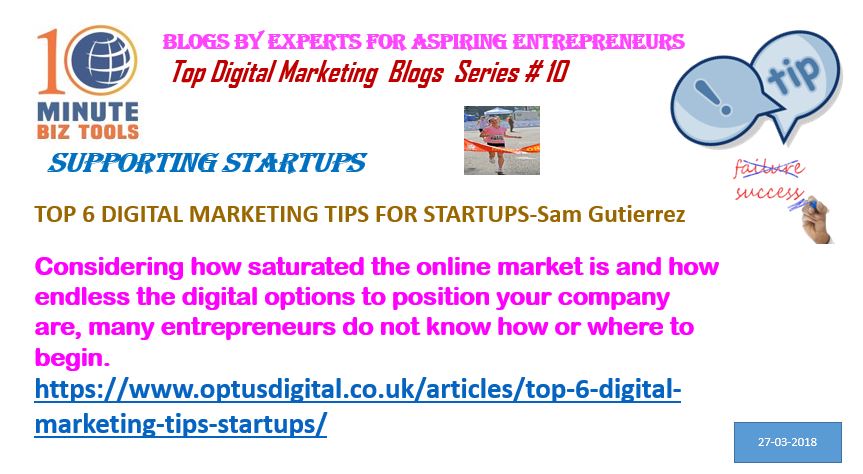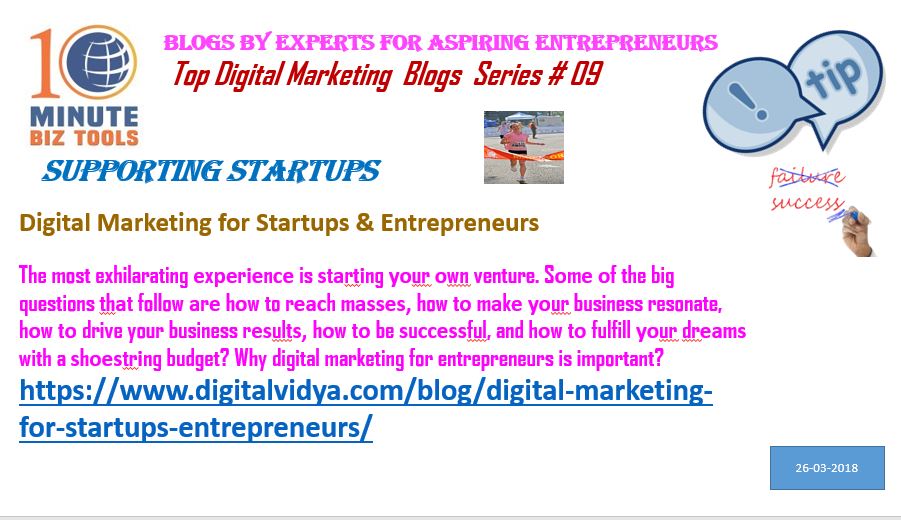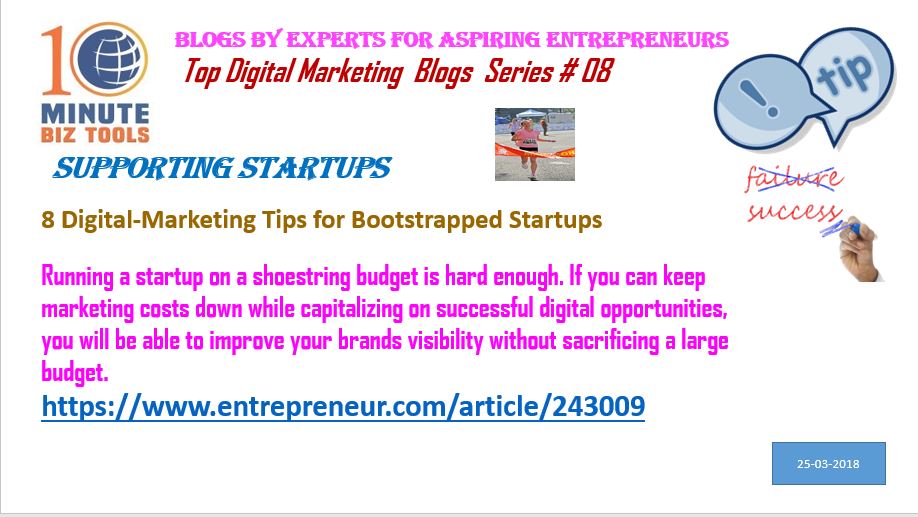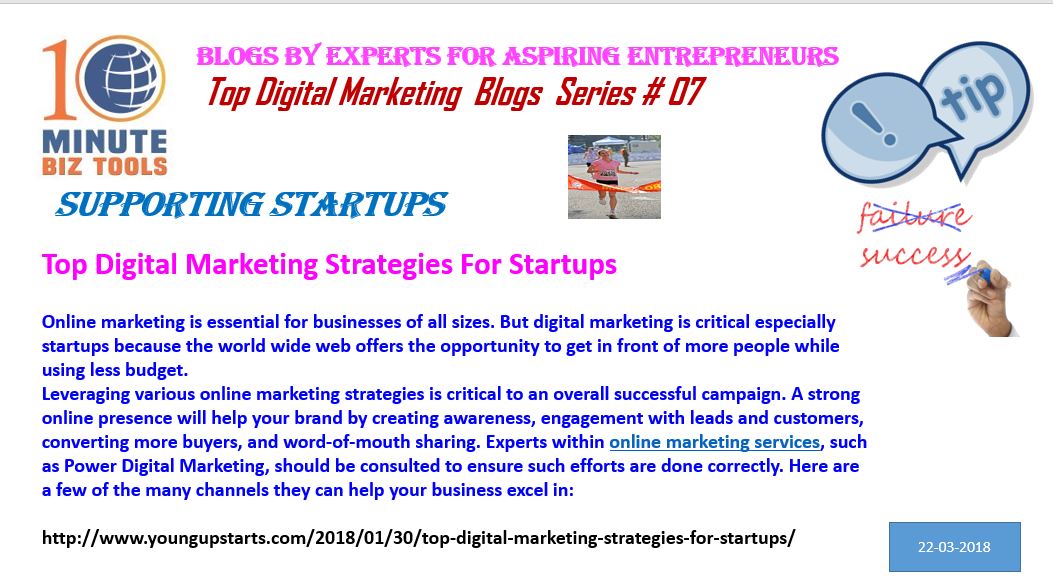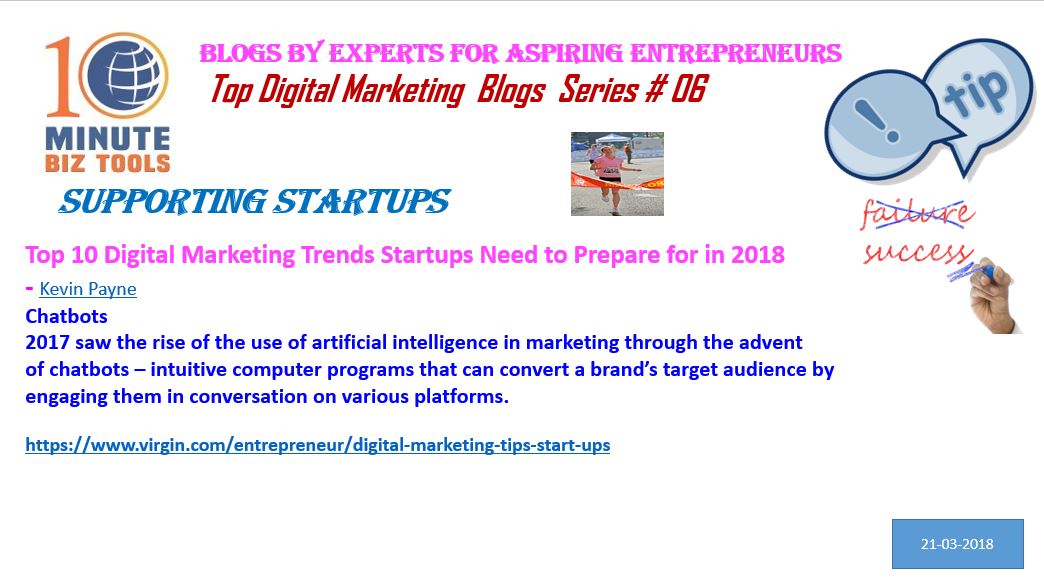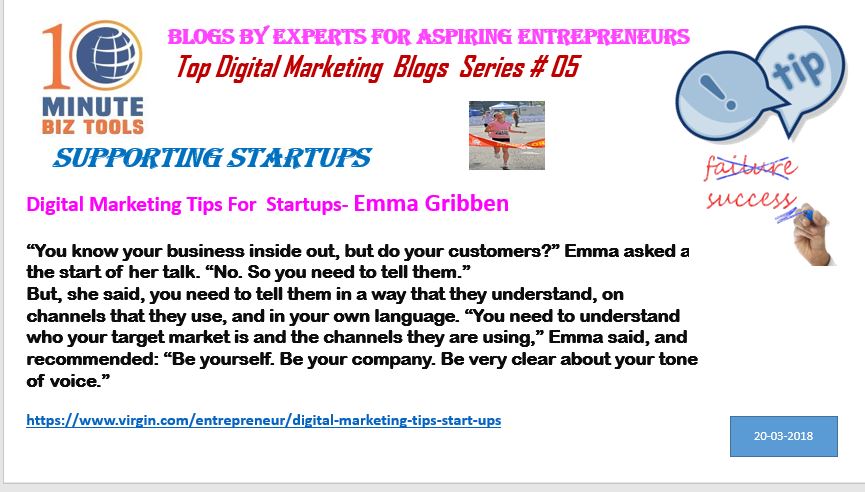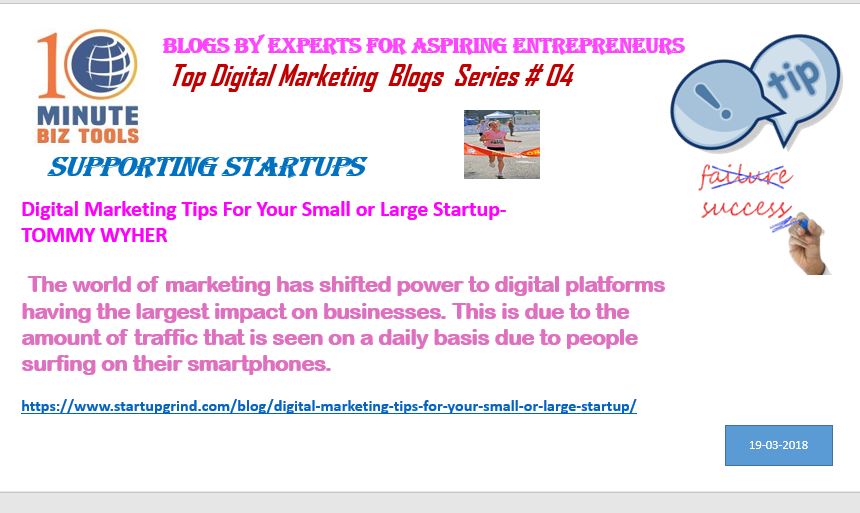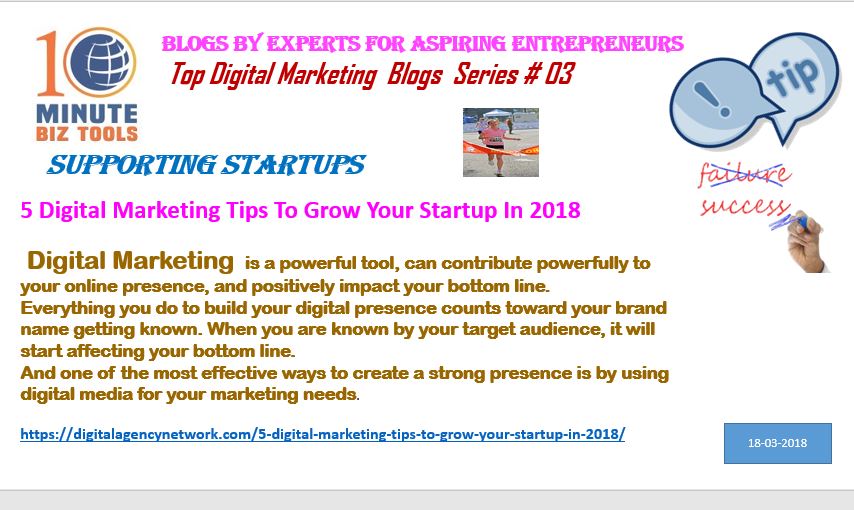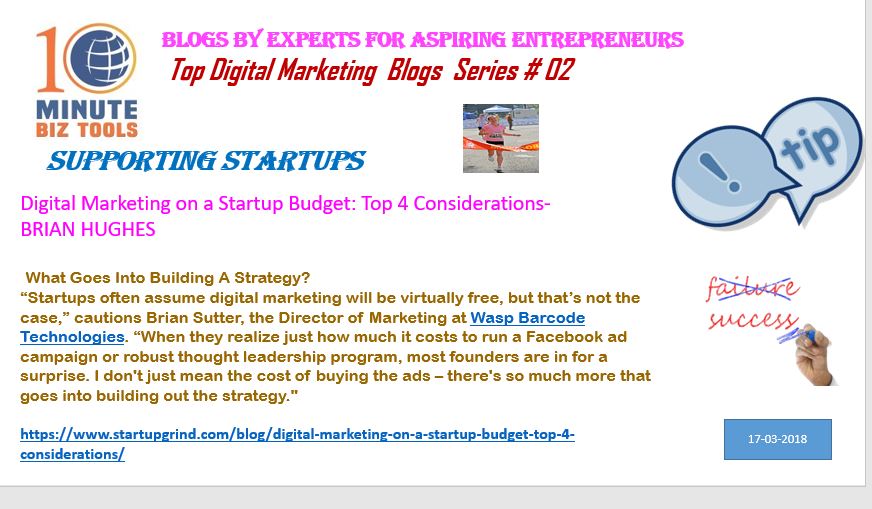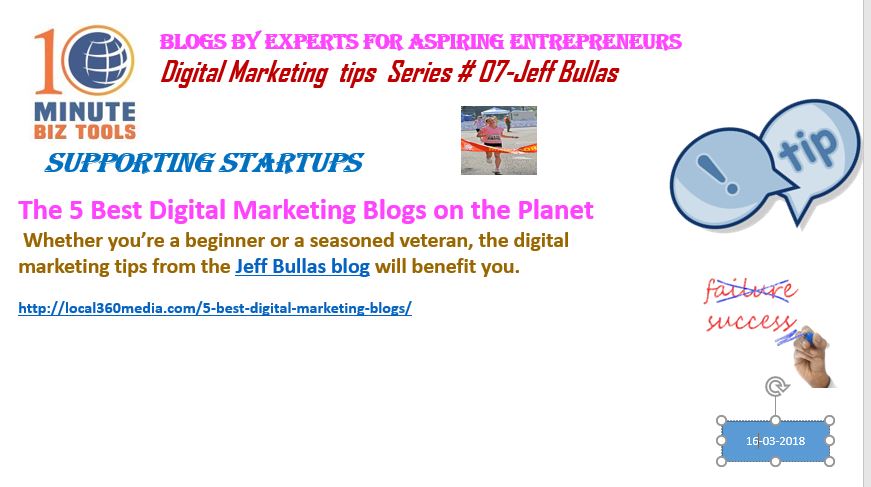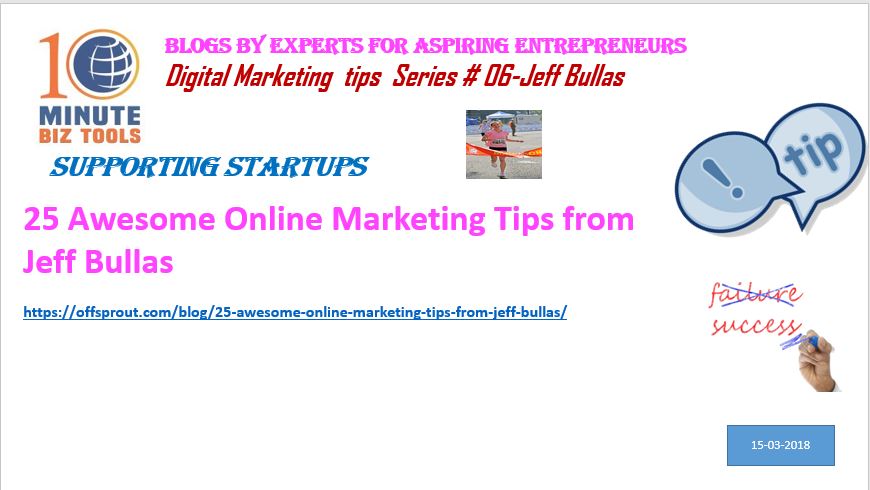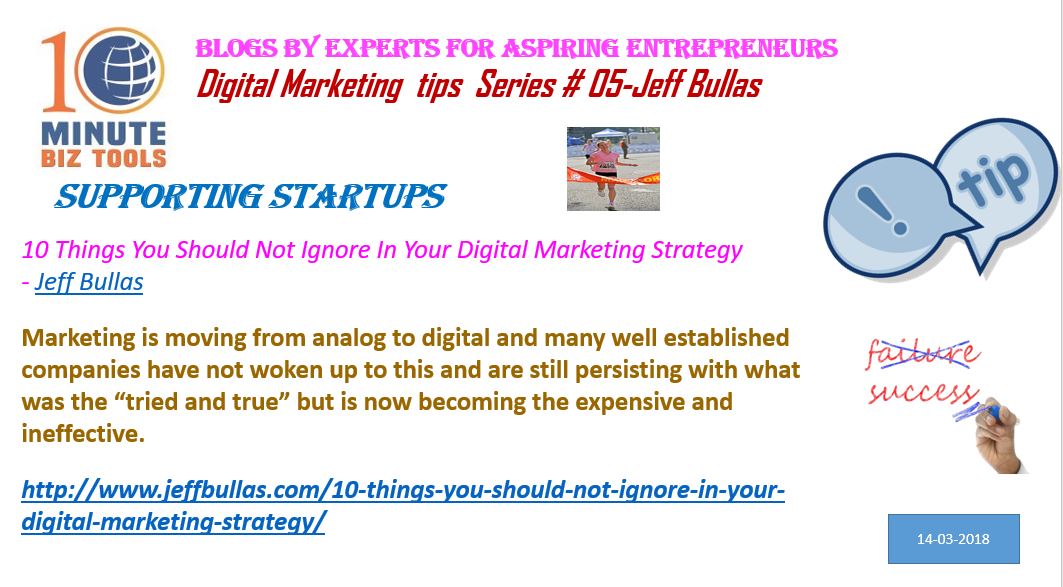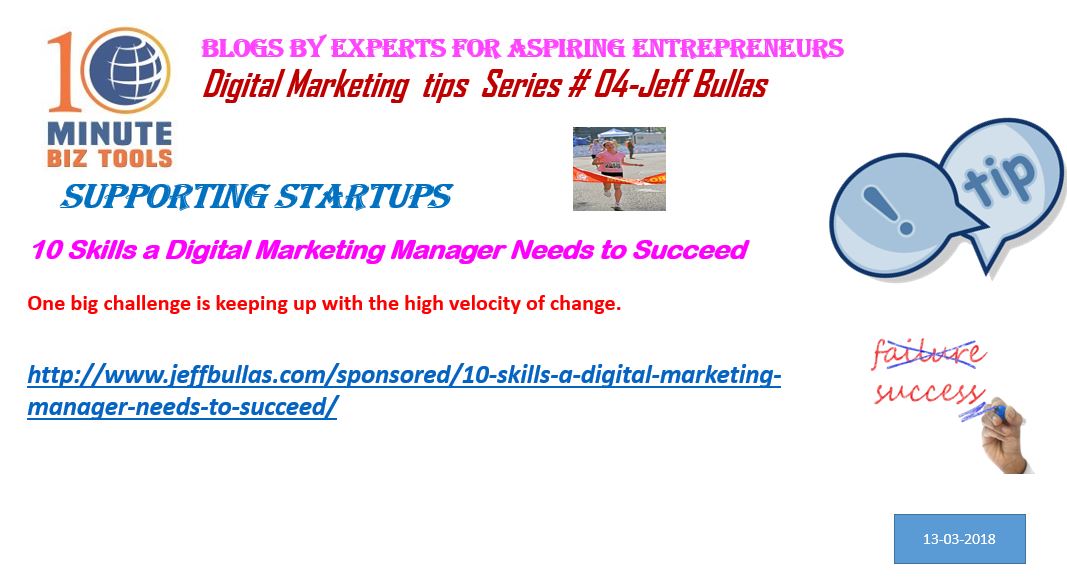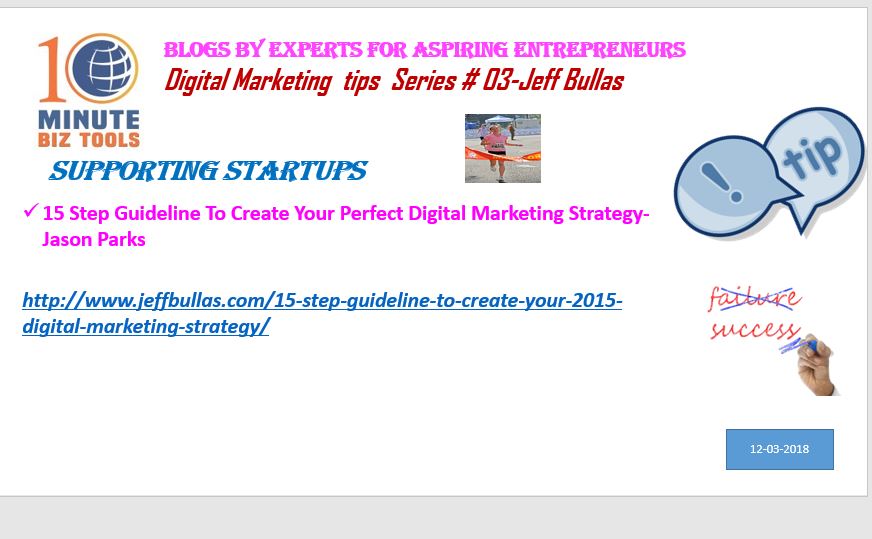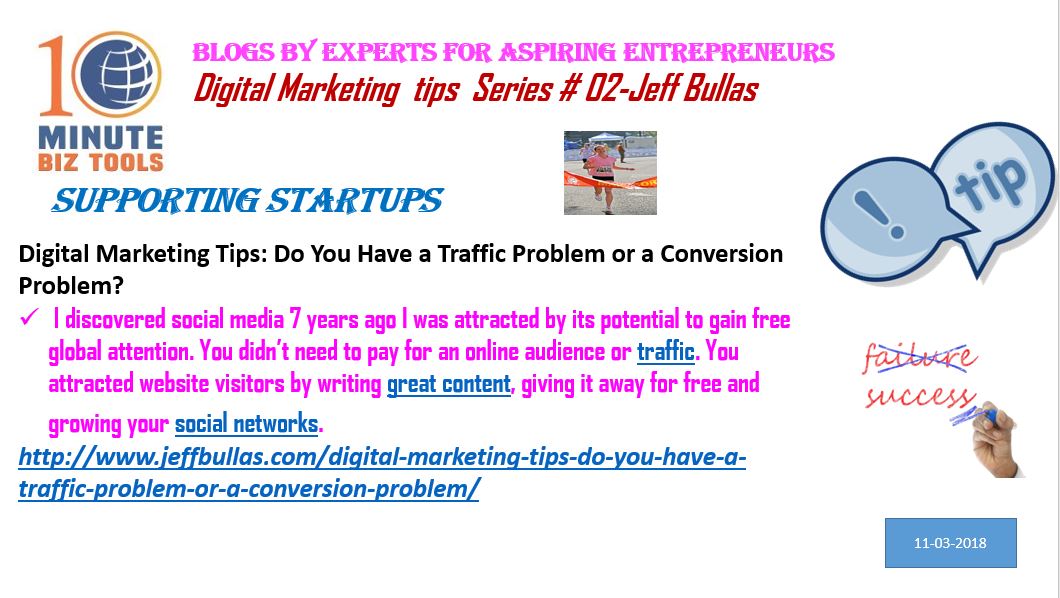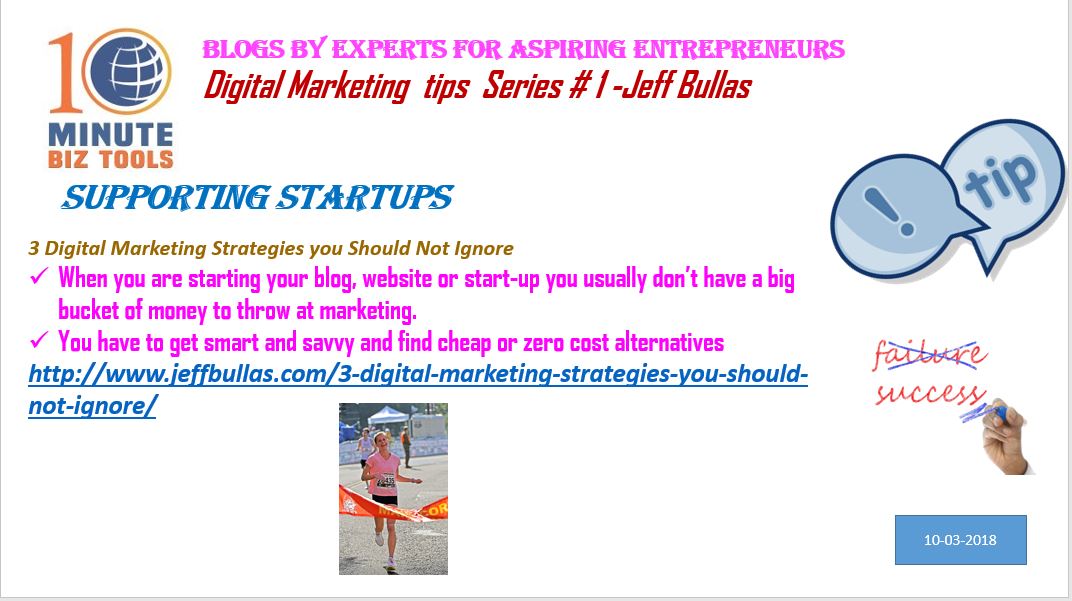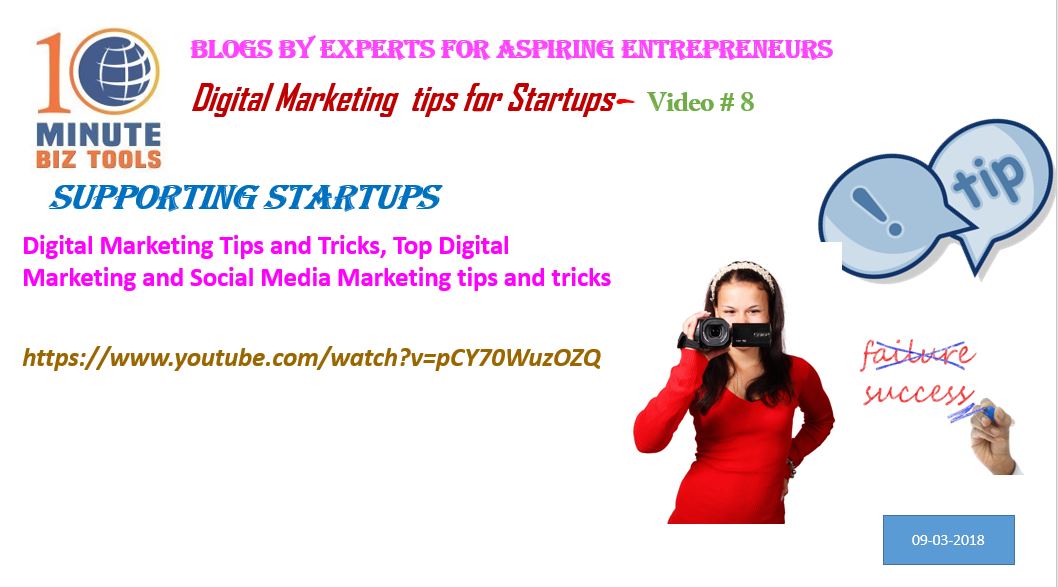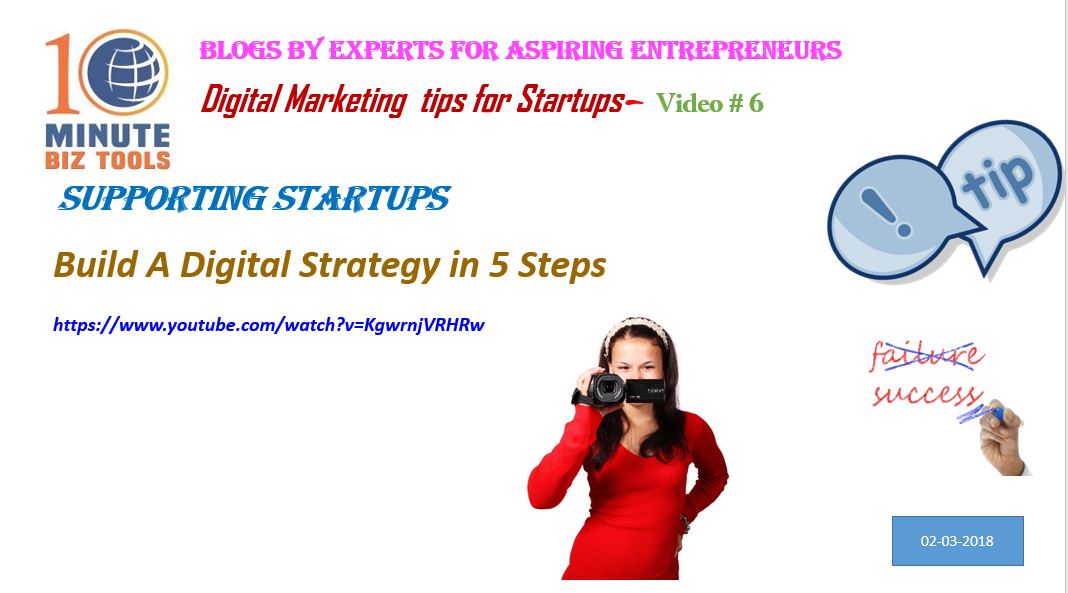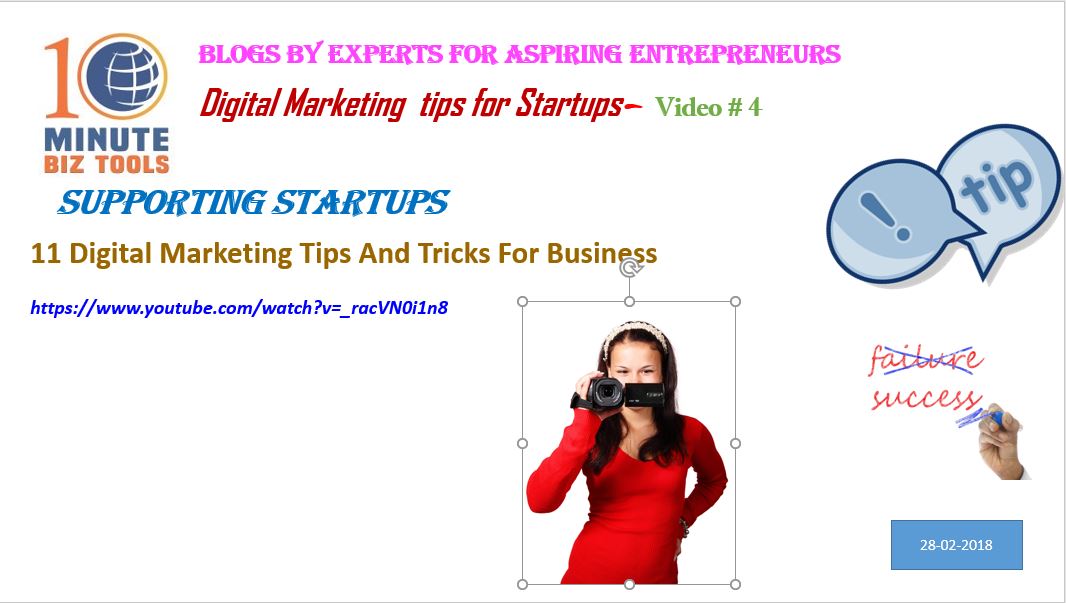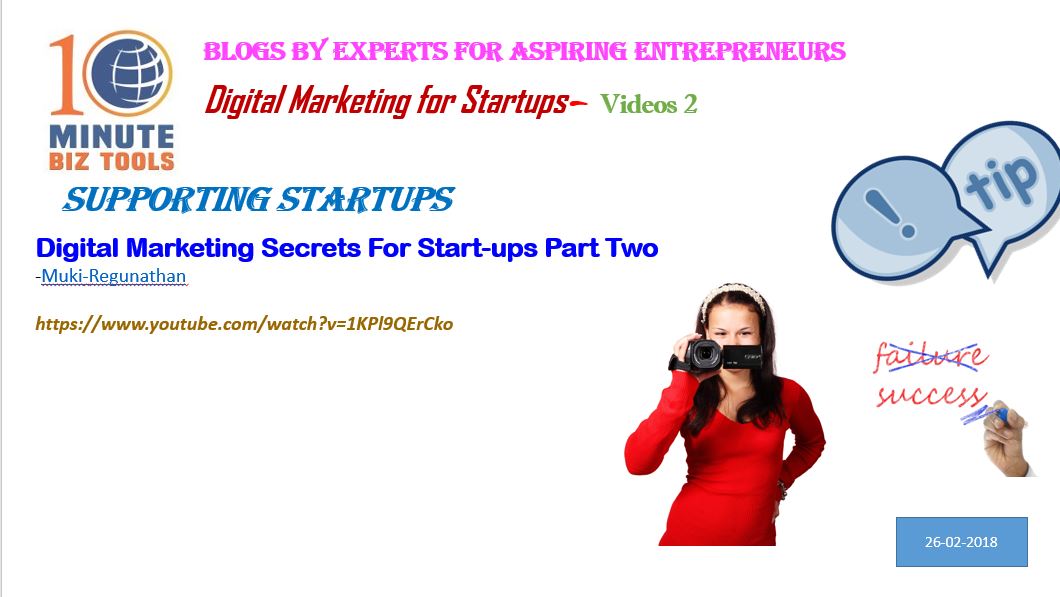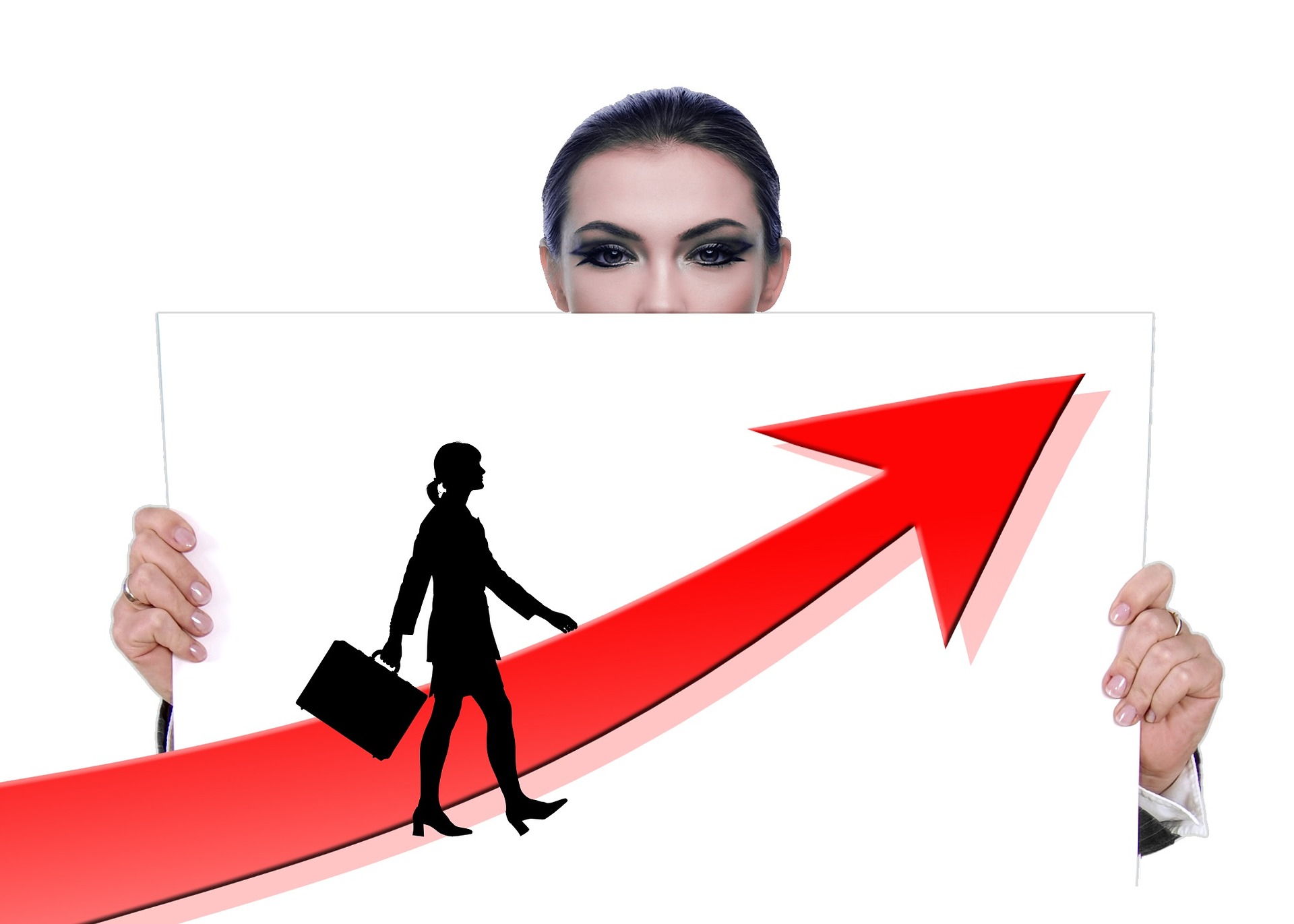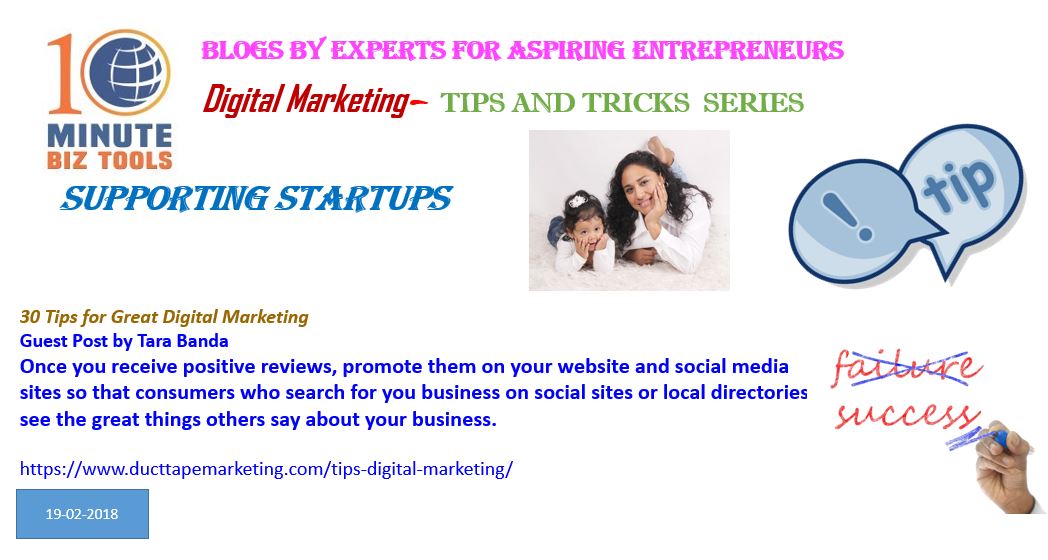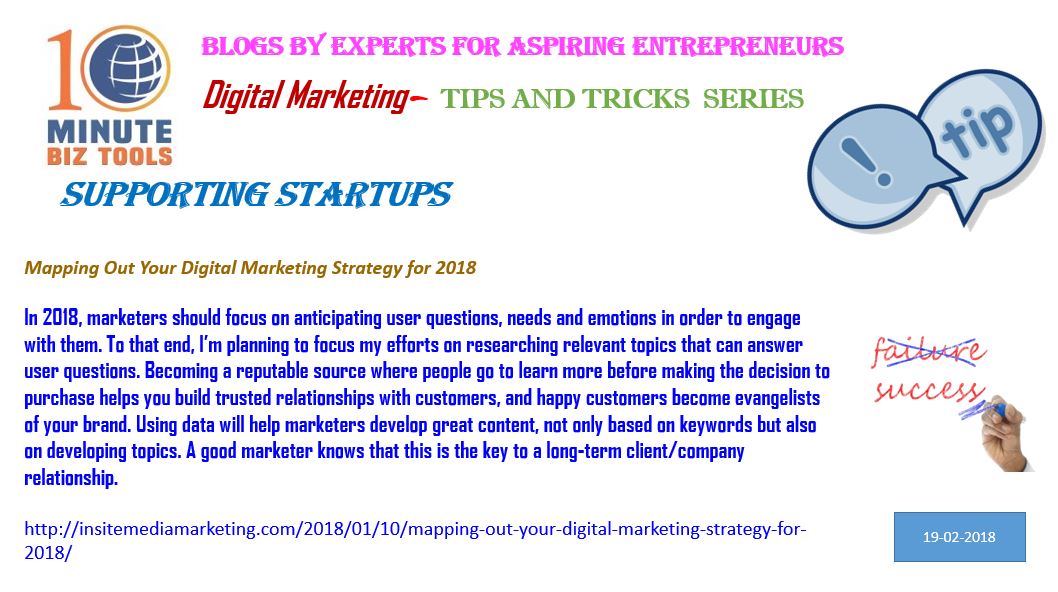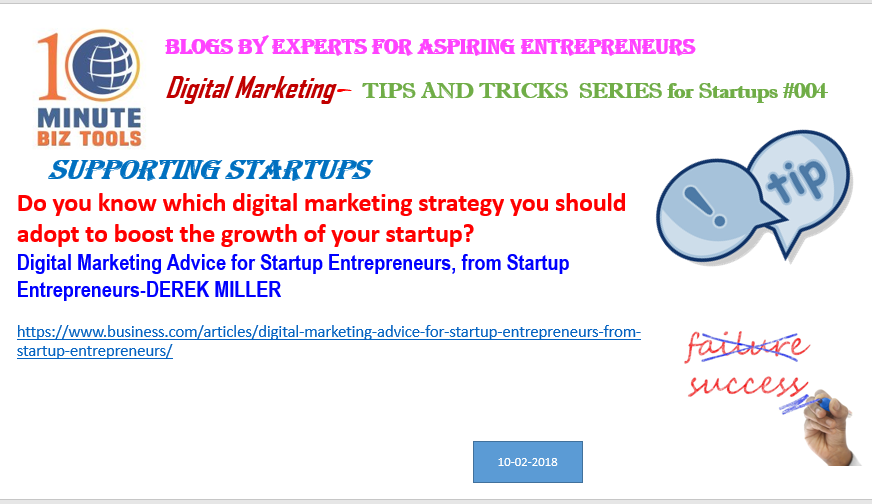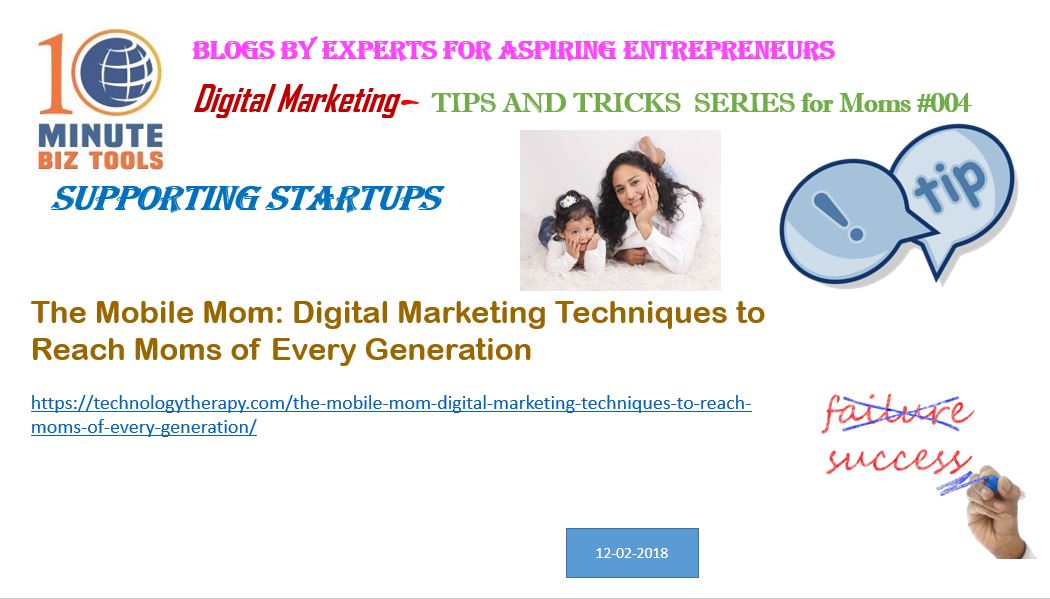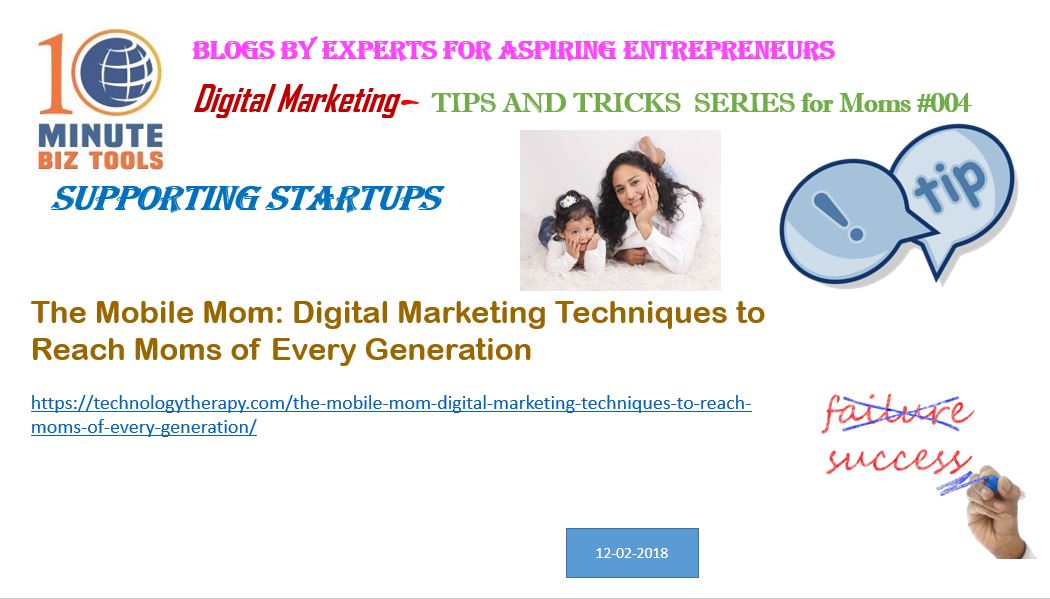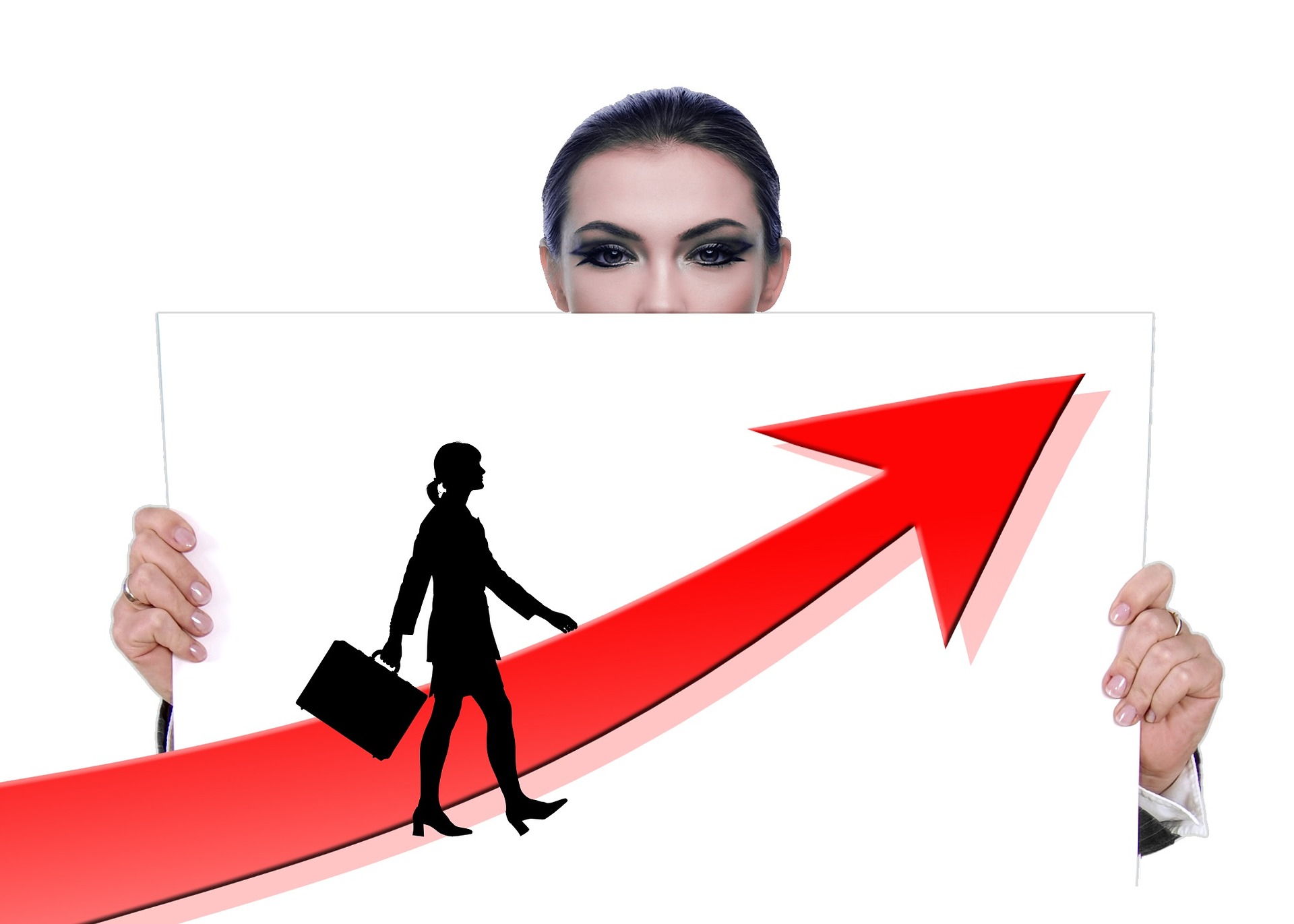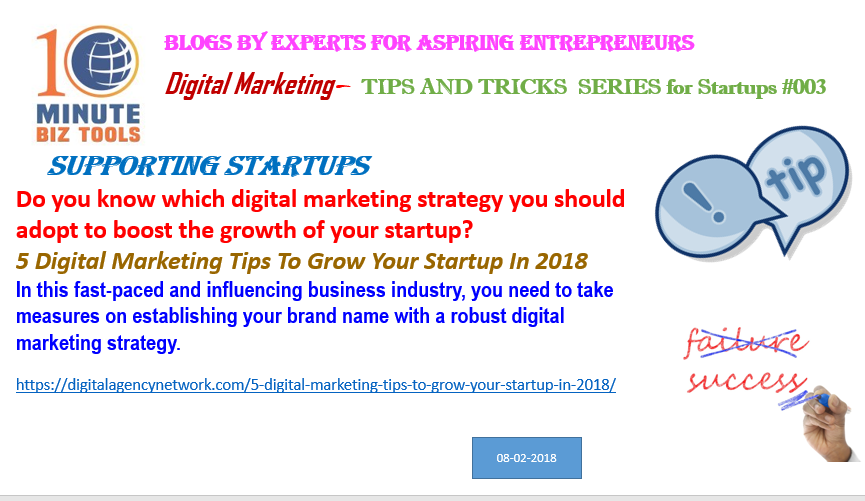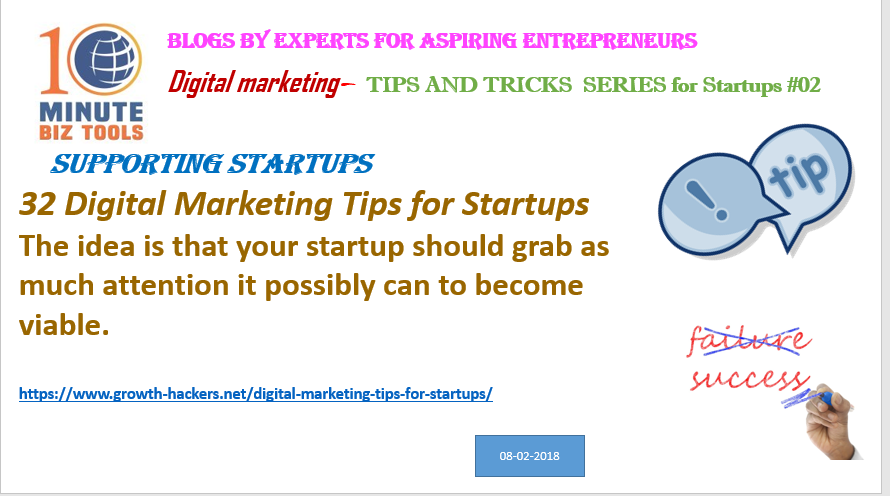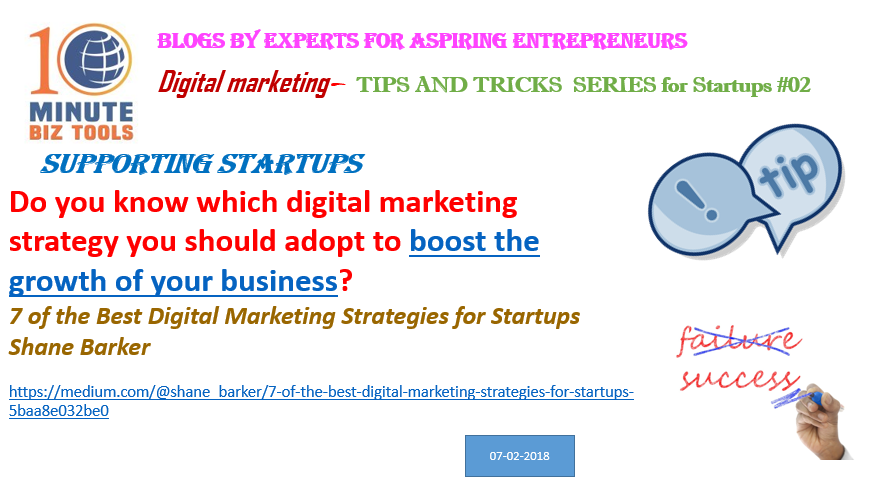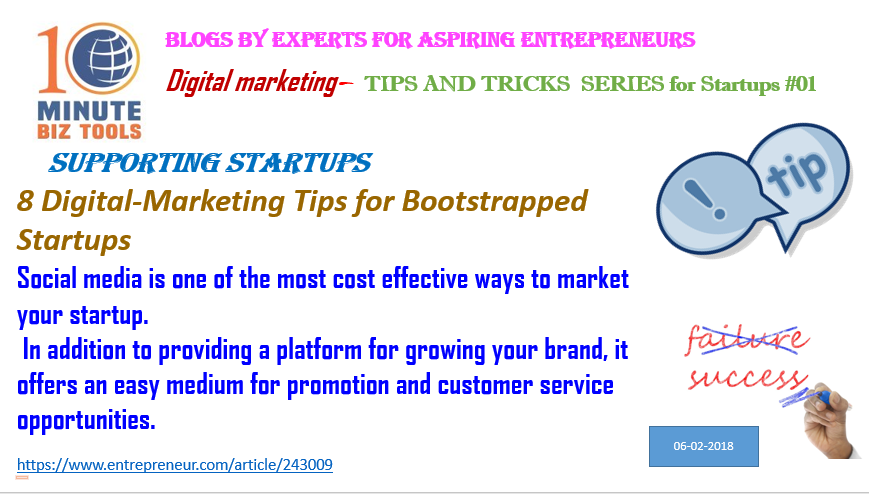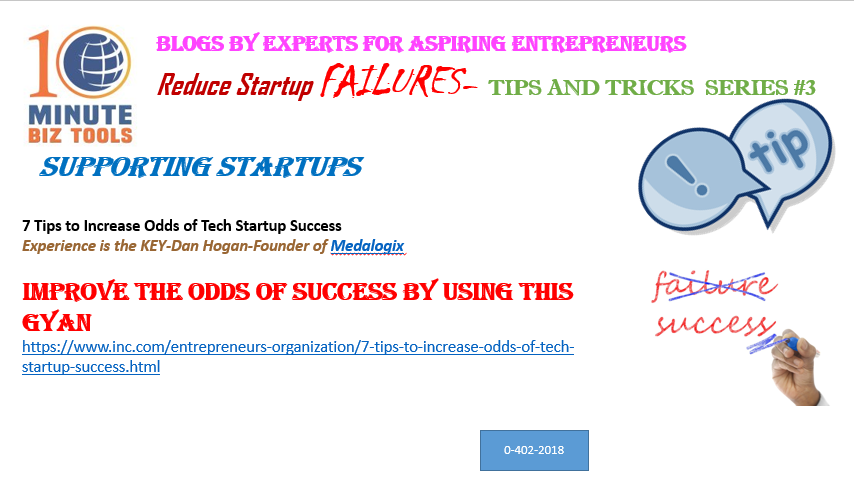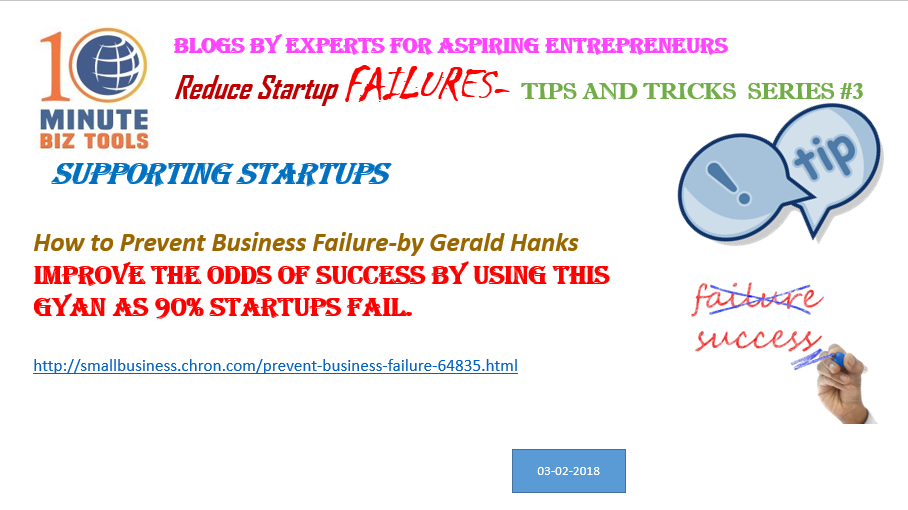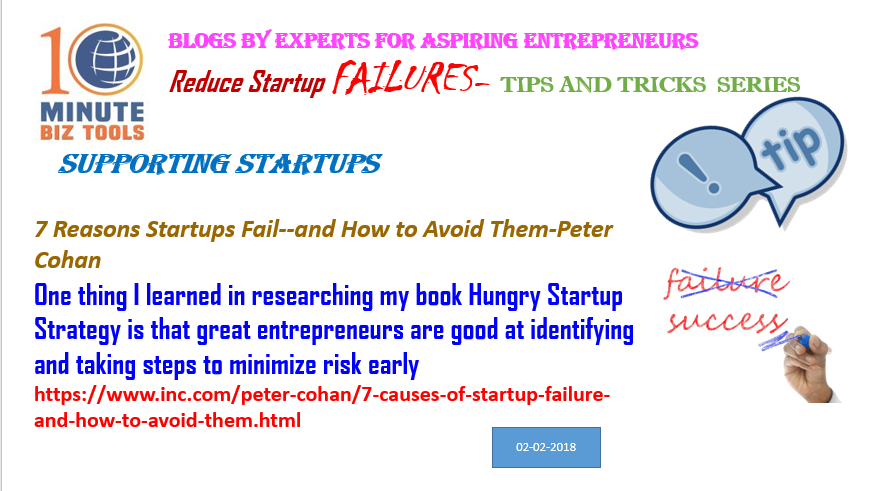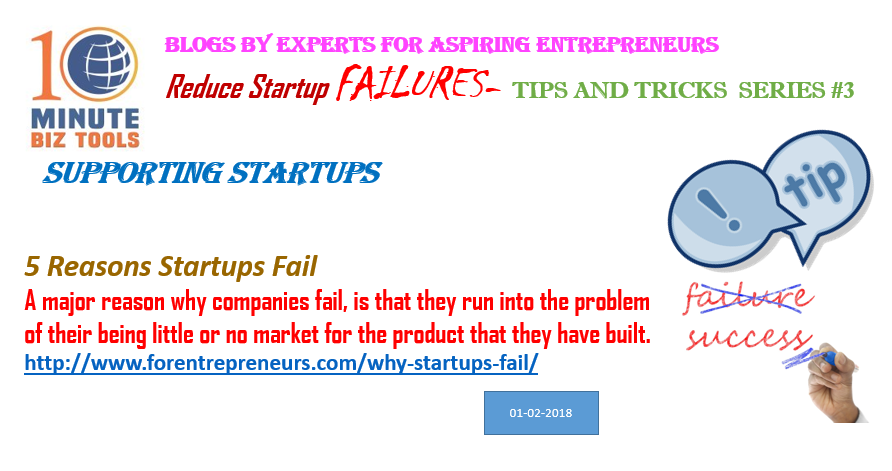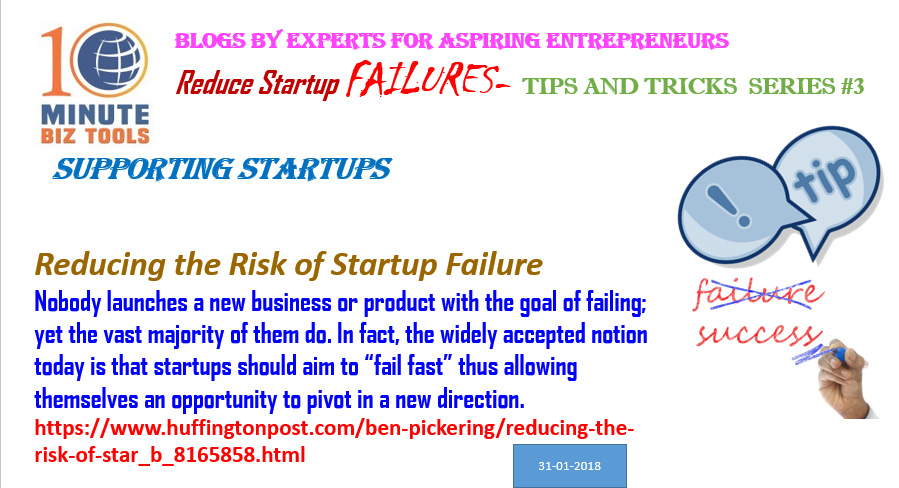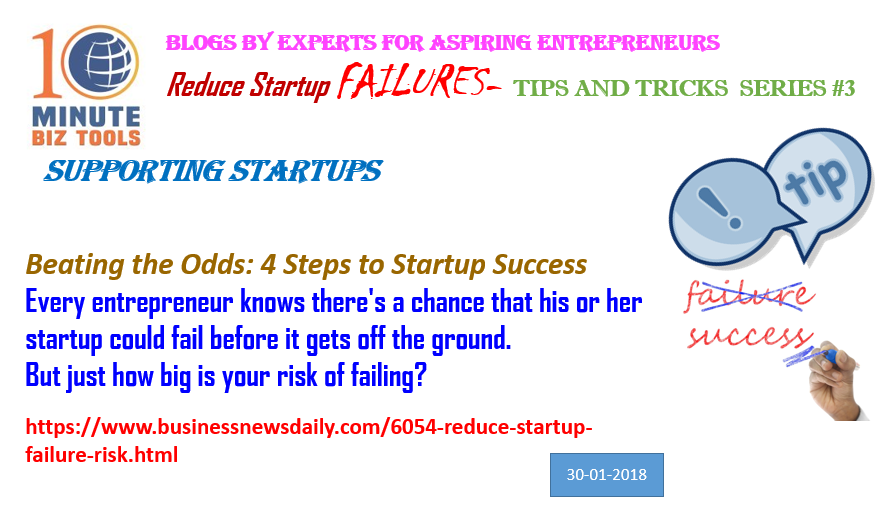 Experts like Neil Patel,Jeff Bullas, Amy Porterfield give valuable tips for you to succeed.
Following Topics are covered. Many more to follow.
20 years ago, blogs didn't exist. Today, there are over 150 million of them.
When you publish in-depth blog posts that help potential clients/customers solve their problems, they come to trust you and respect you as an expert in the field. If they want more help than a blog post can offer, then they're likely to be interested in hiring your business.
1. Event Management
2. Reducing Startup Failure-Tips & Tricks
3. Blogging Tips
4. How to get customers?
5. How to kickstart Startups
6.Online Marketing Tips
7. E Commerce Tips
8. Podcasts
9. Videos
10 SEO optimisation
11. How to attract more customers
12.Stay at Home Moms
13.Blog Writing Skills
14. SEO Optimization
15. Affiliate Marketing
16. Social Media for startup in Event Management,Restaurants, Food etc
17. Risk Assessment for startups
18.Risk Mitigation for startups
19. Lead Generation
20. Digital Marketing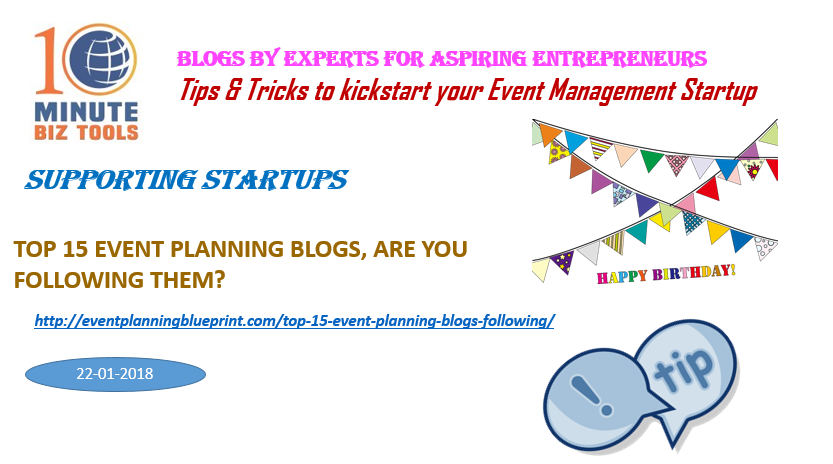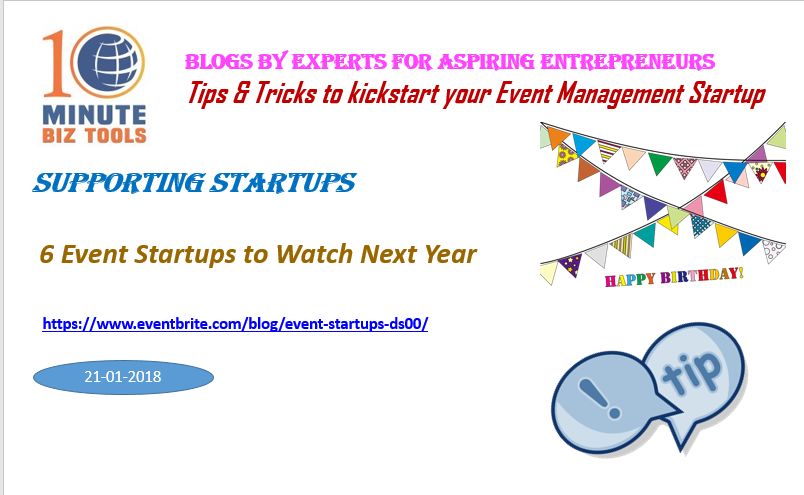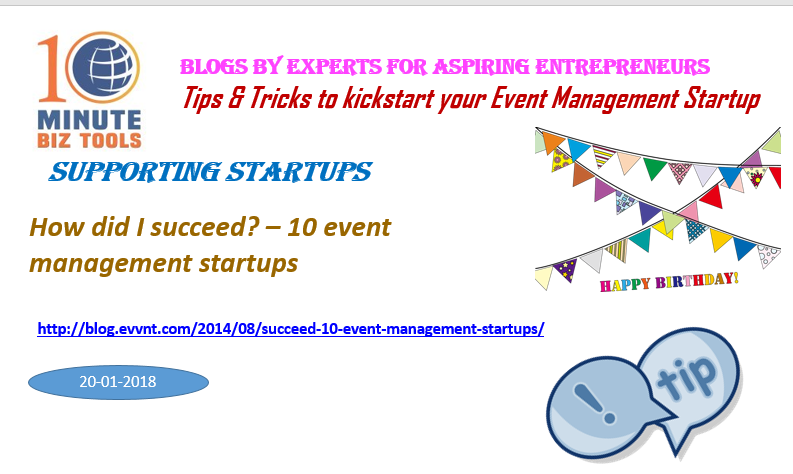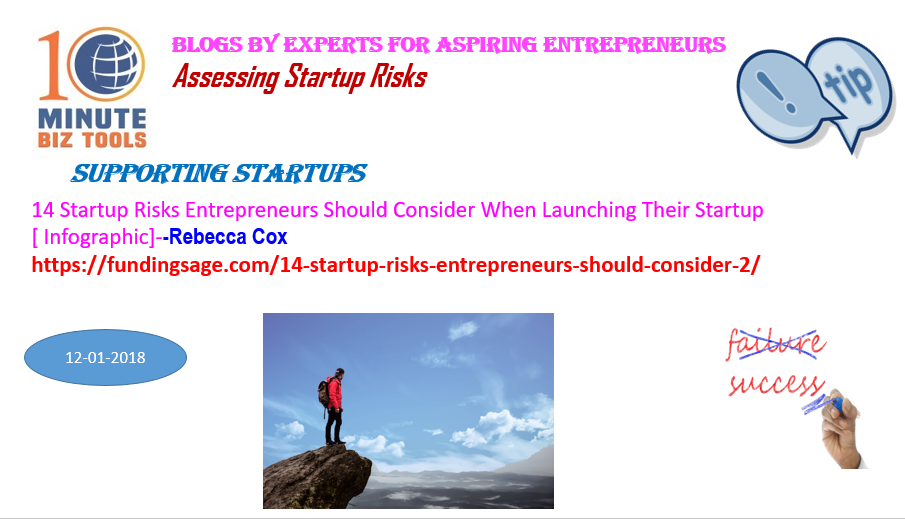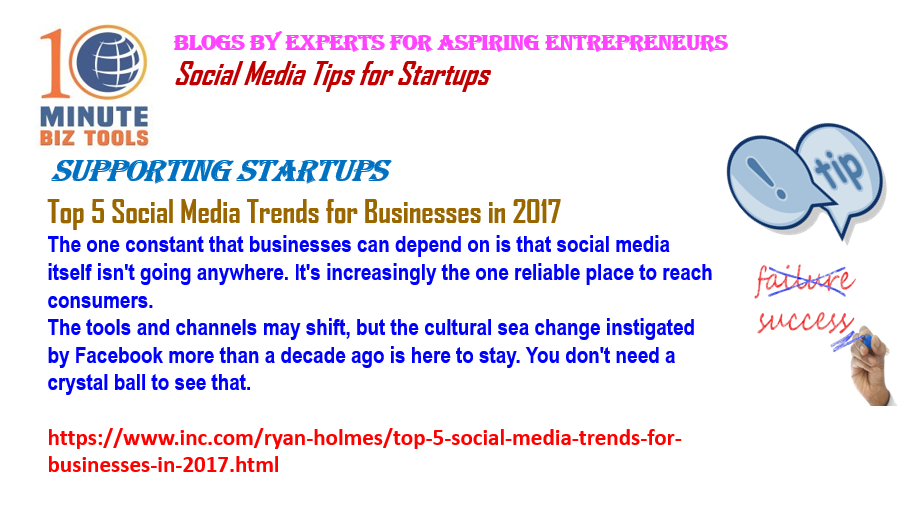 Social Media for Event Management Startups- Series #4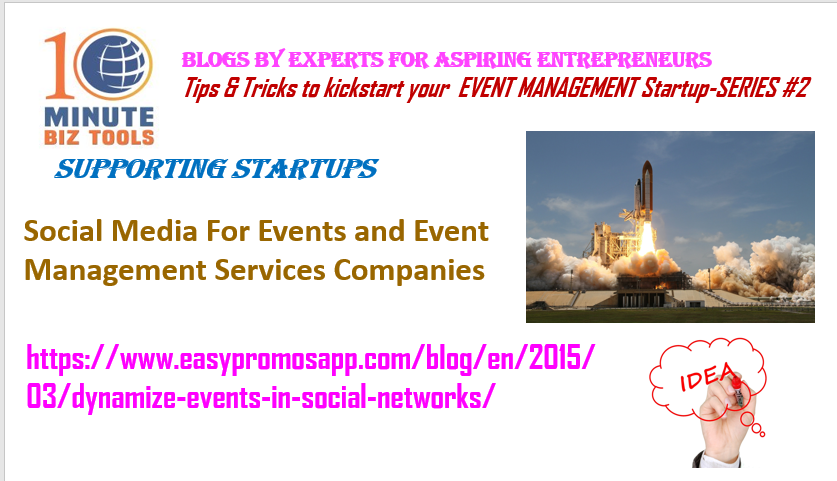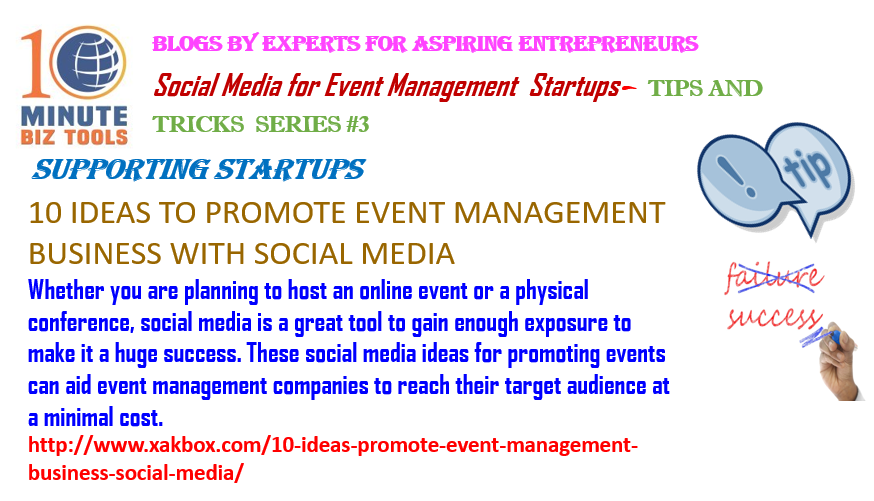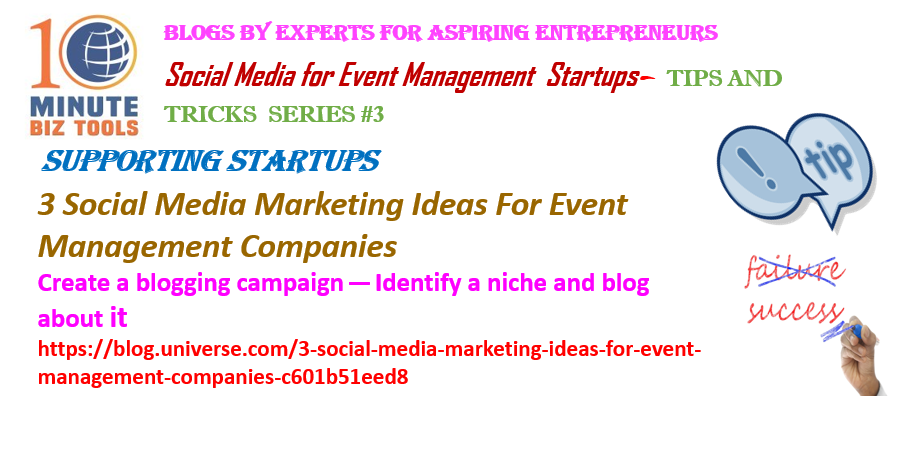 REDUCE STARTUP FAILURES-TIPS AND TRICKS  SERIES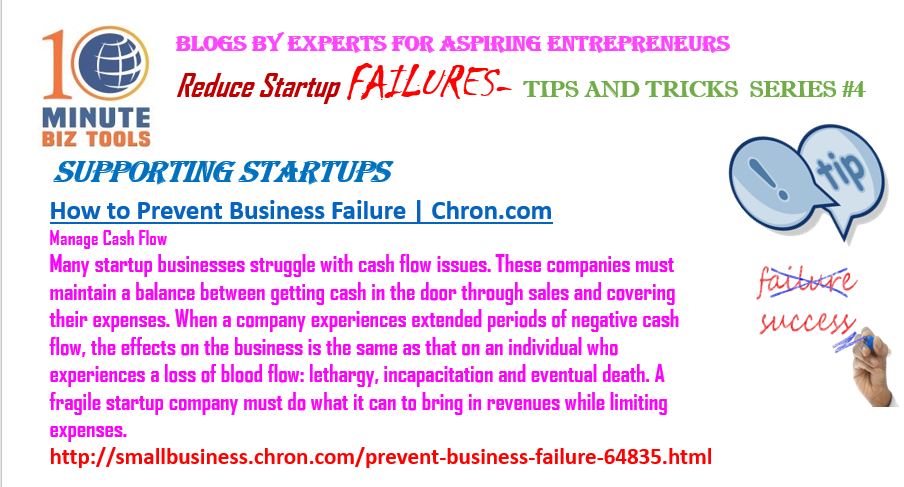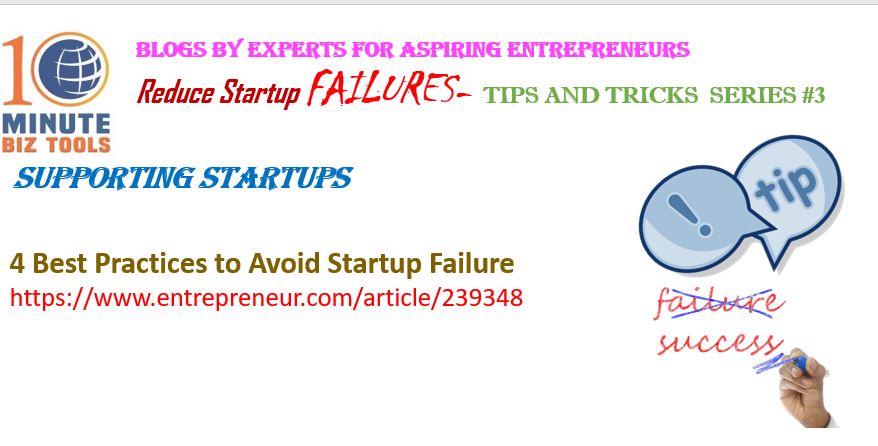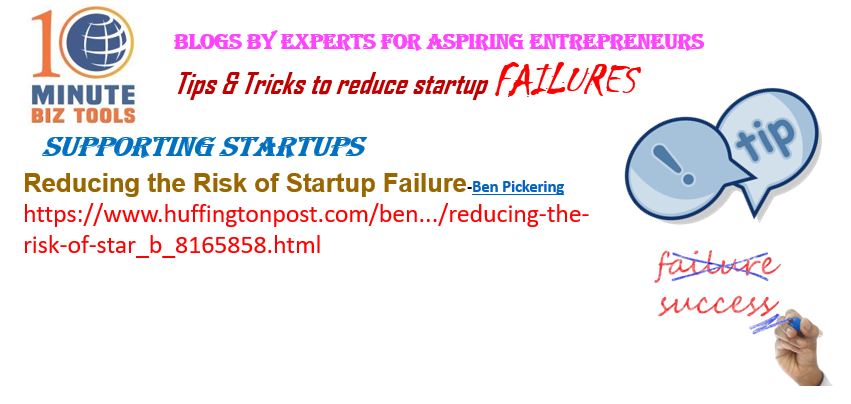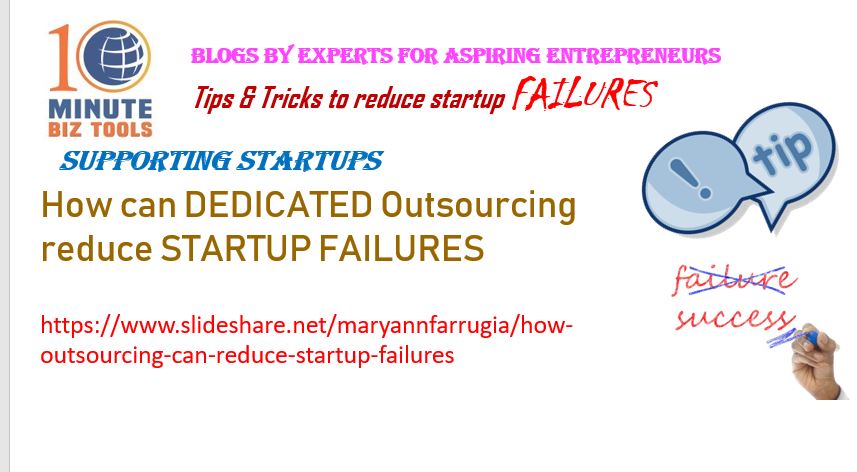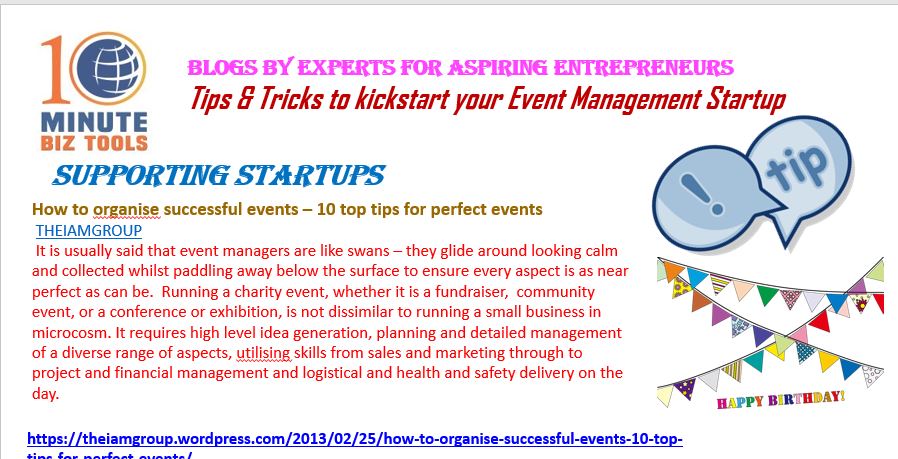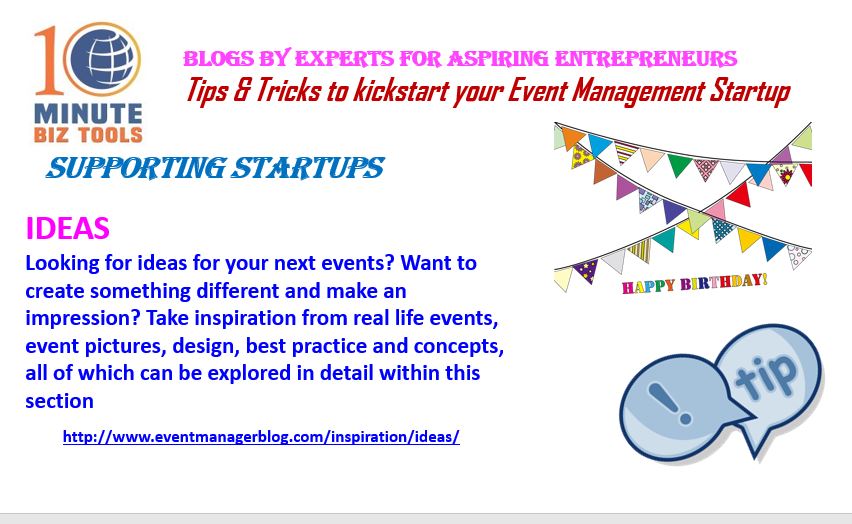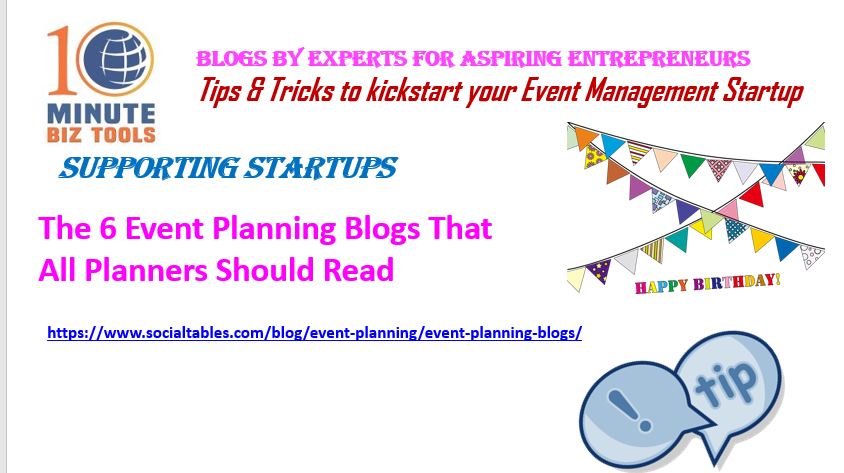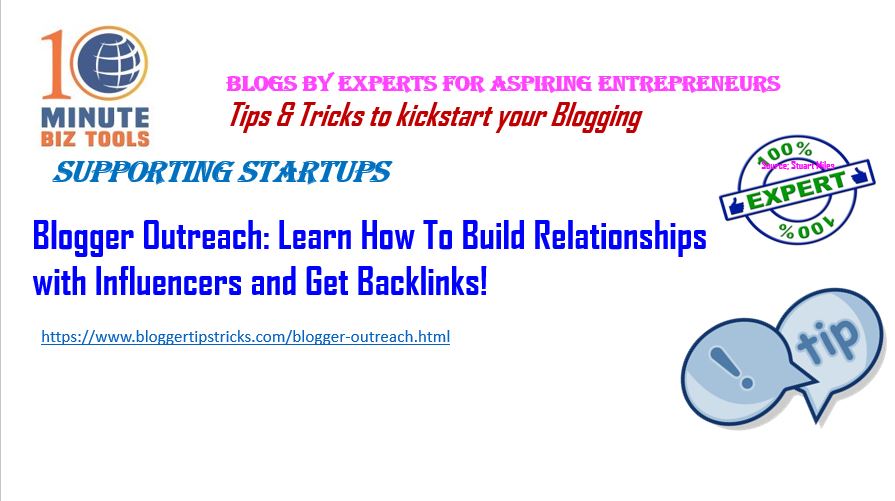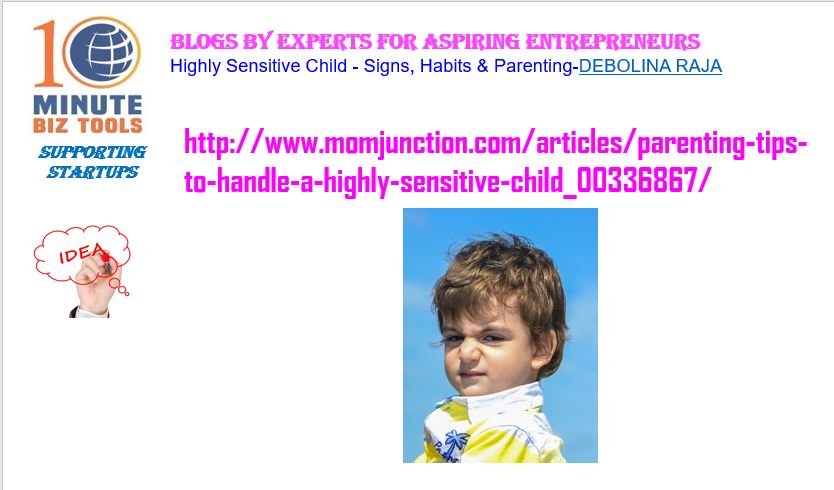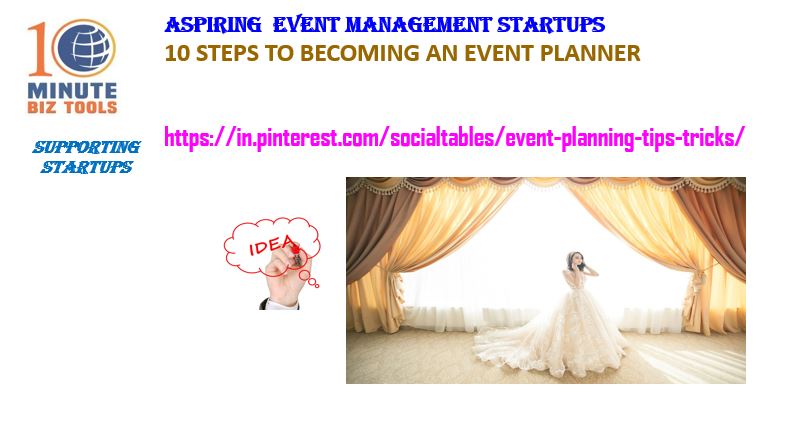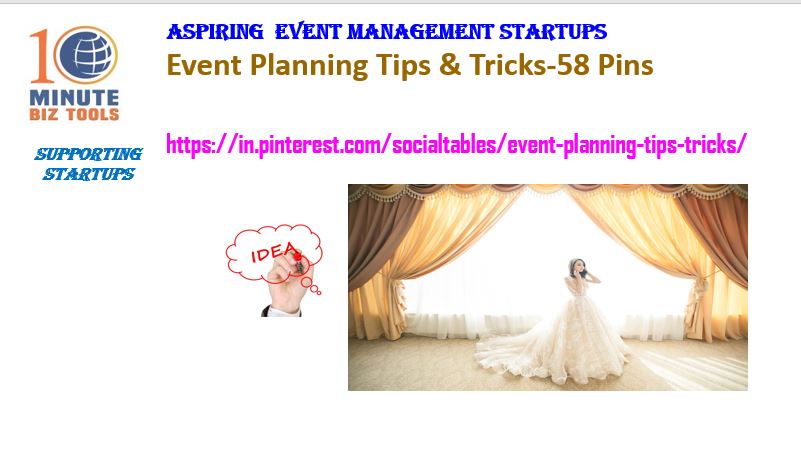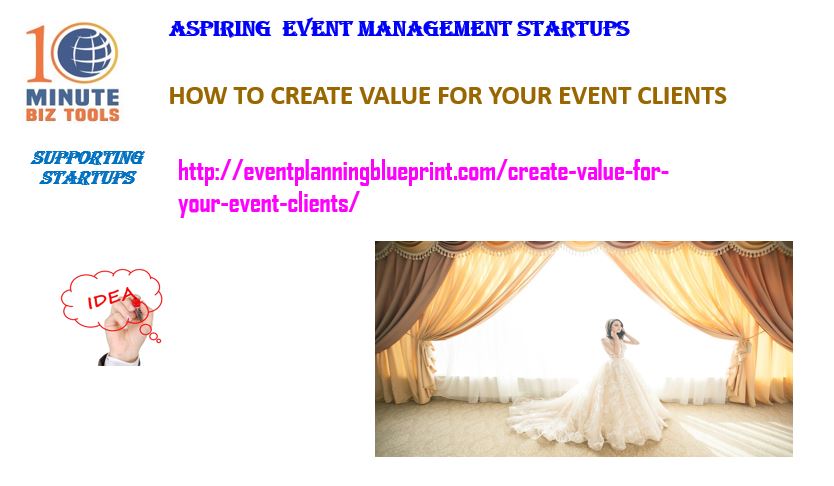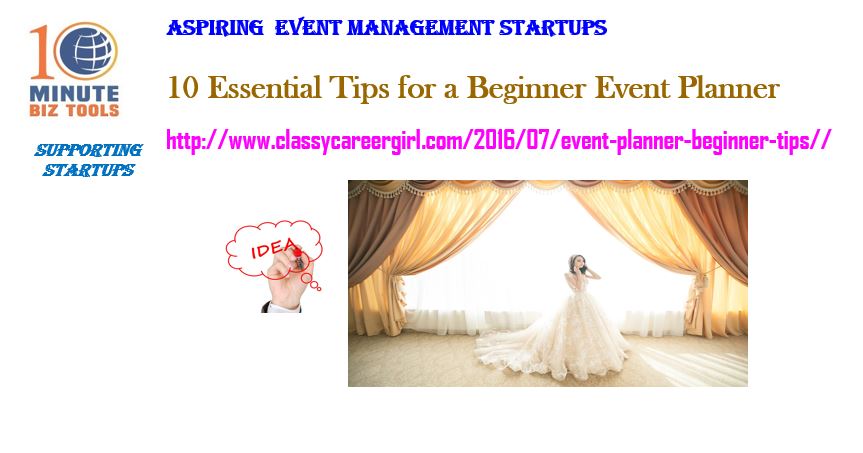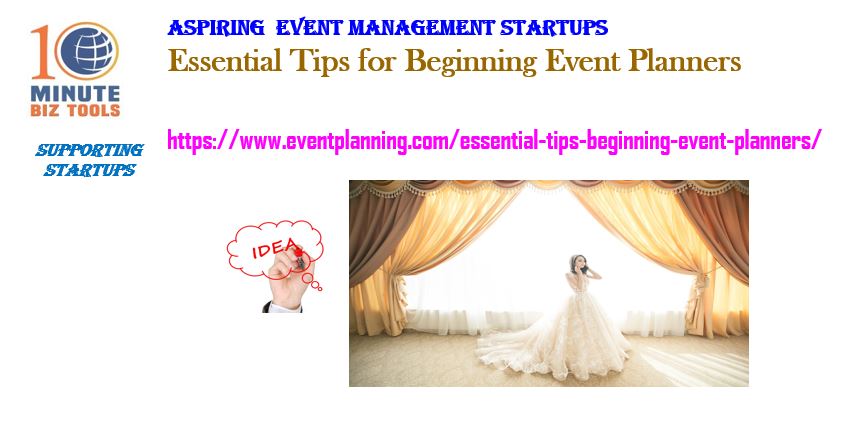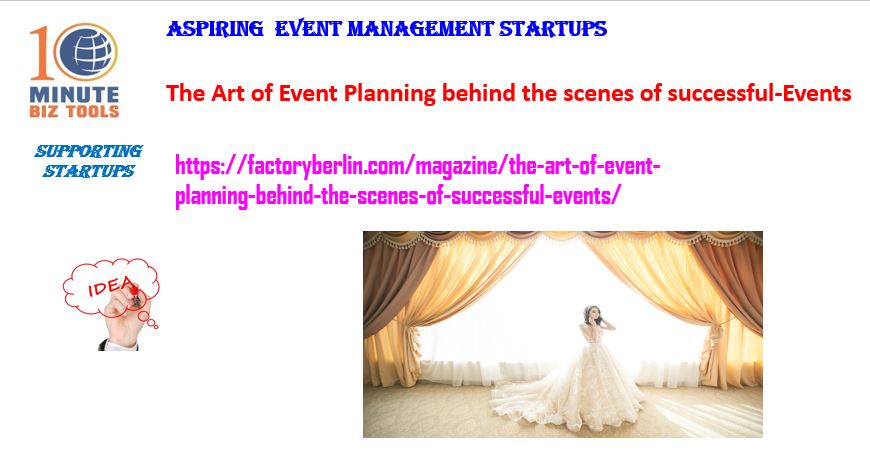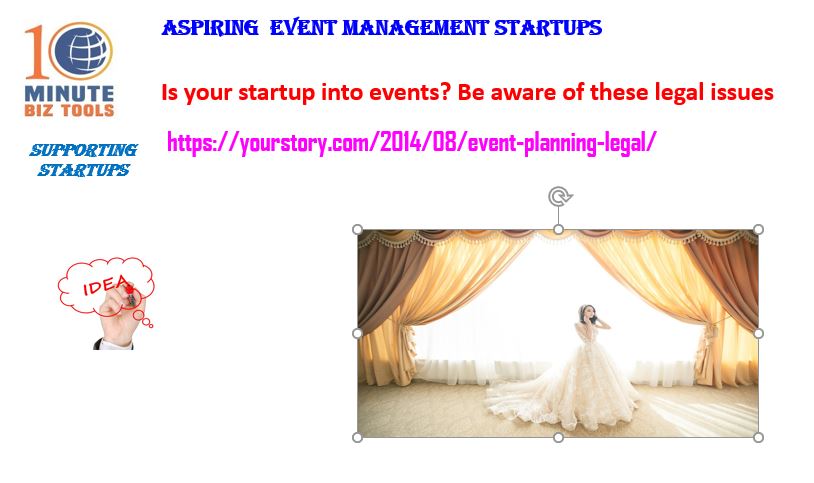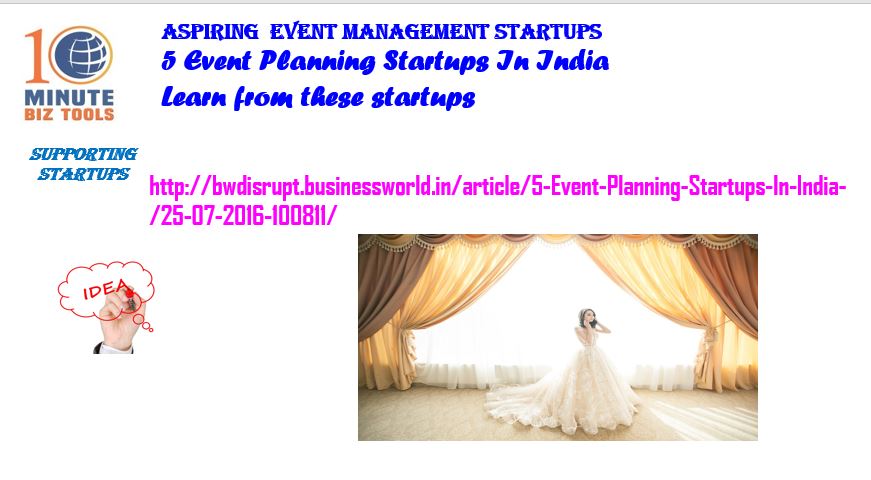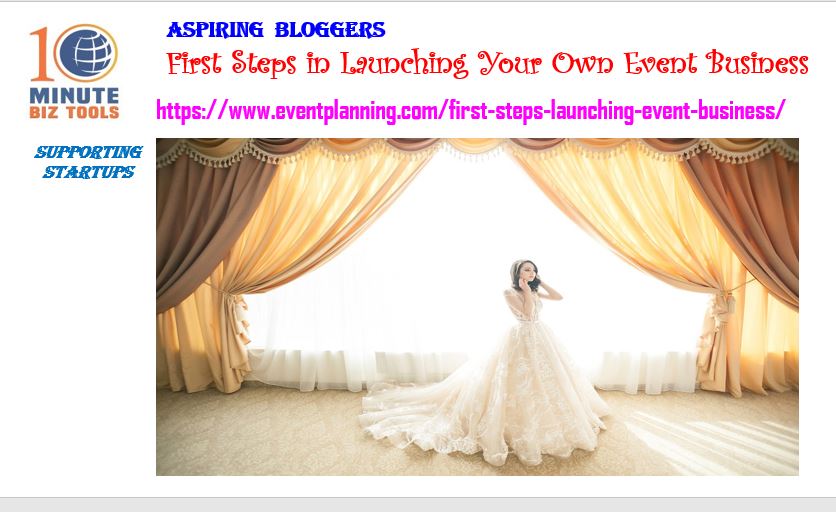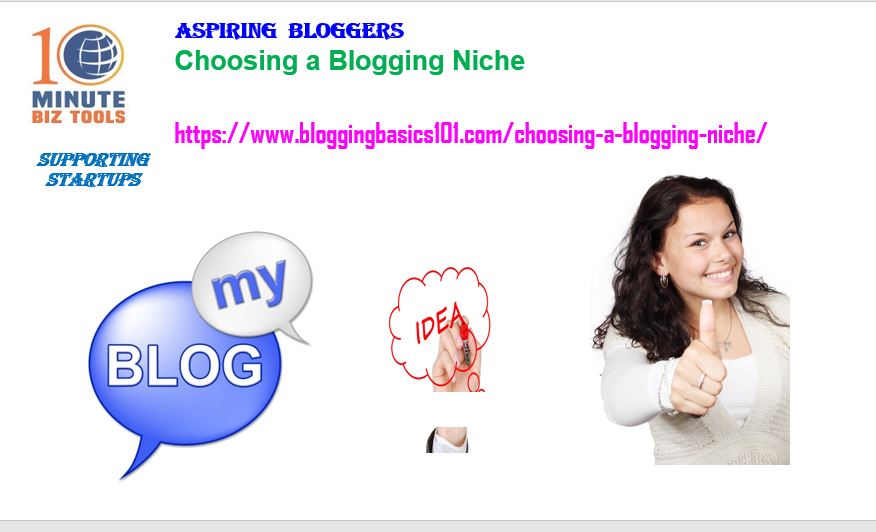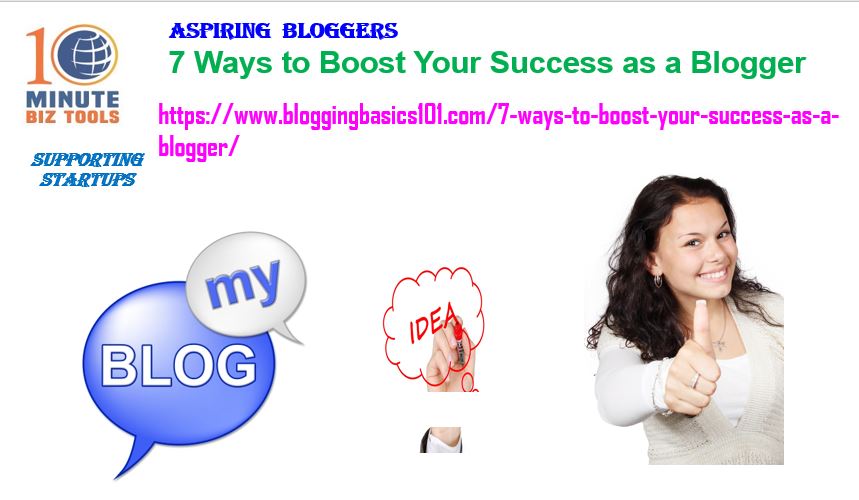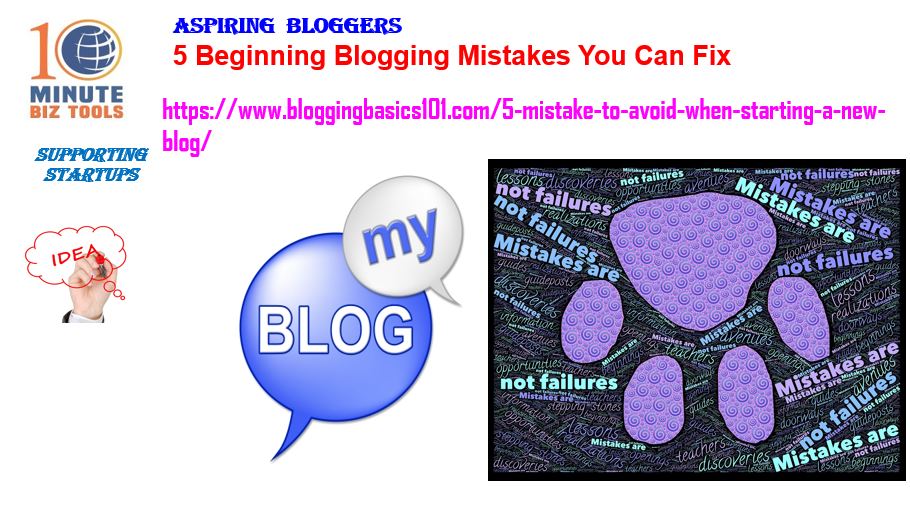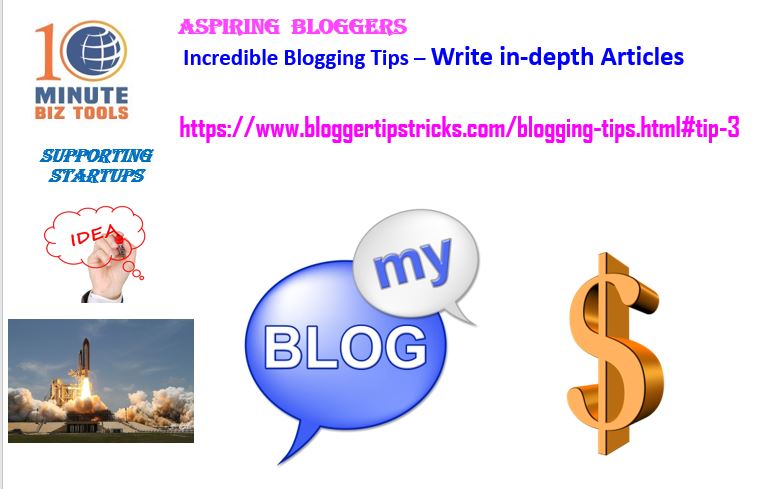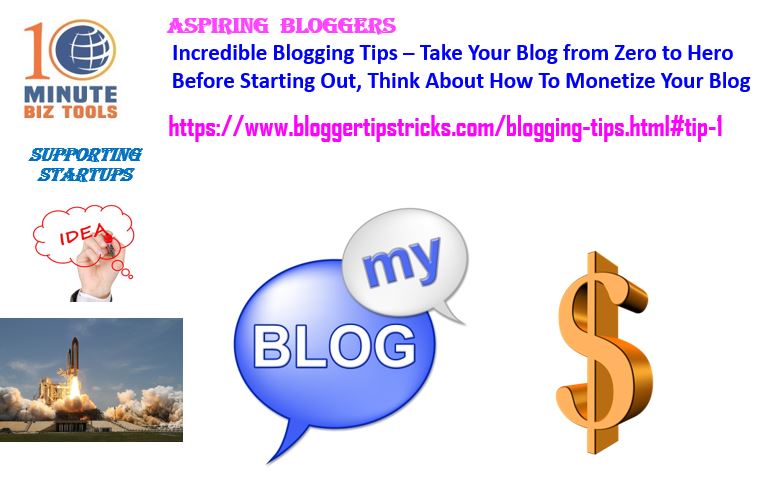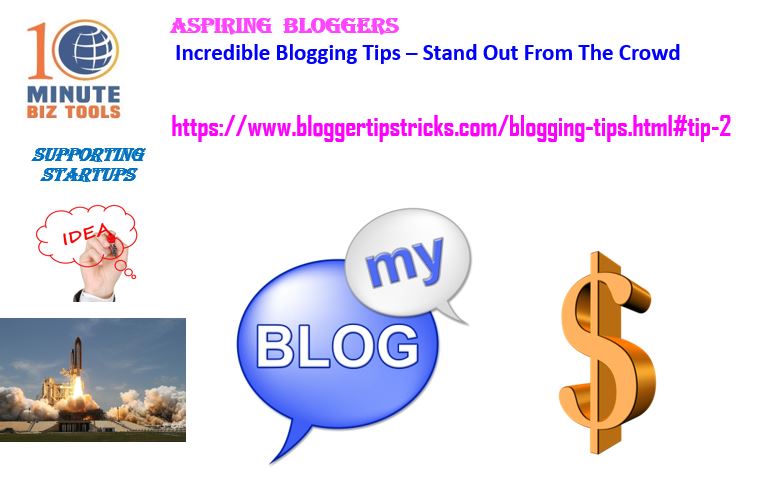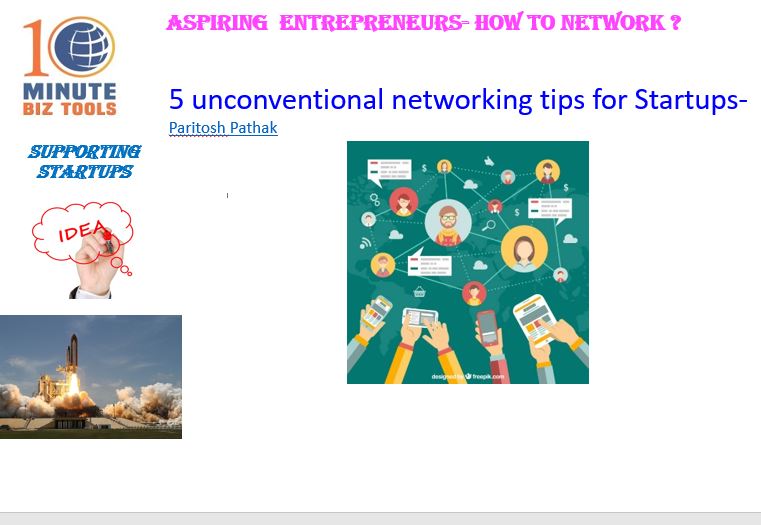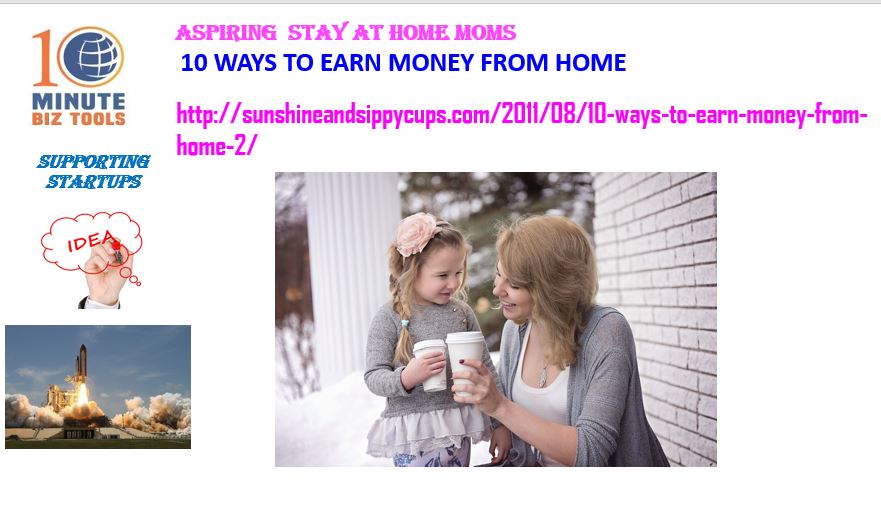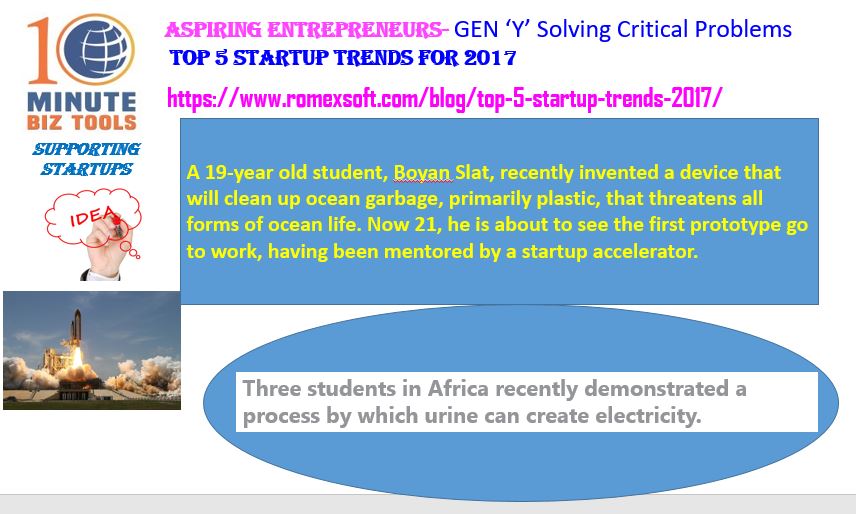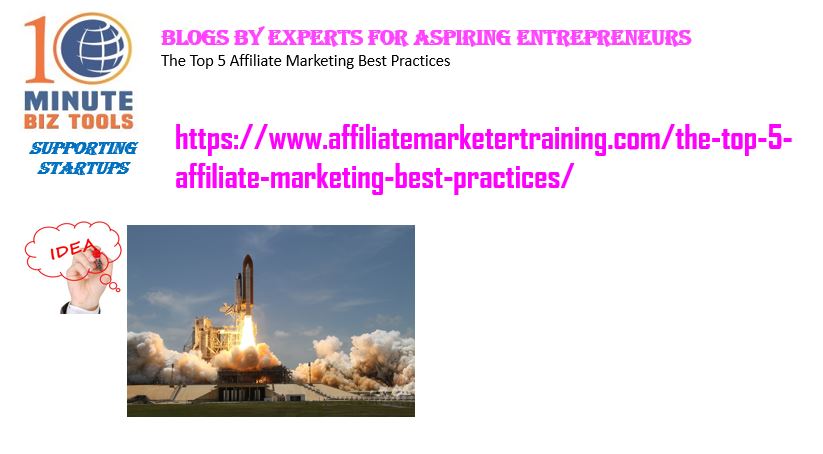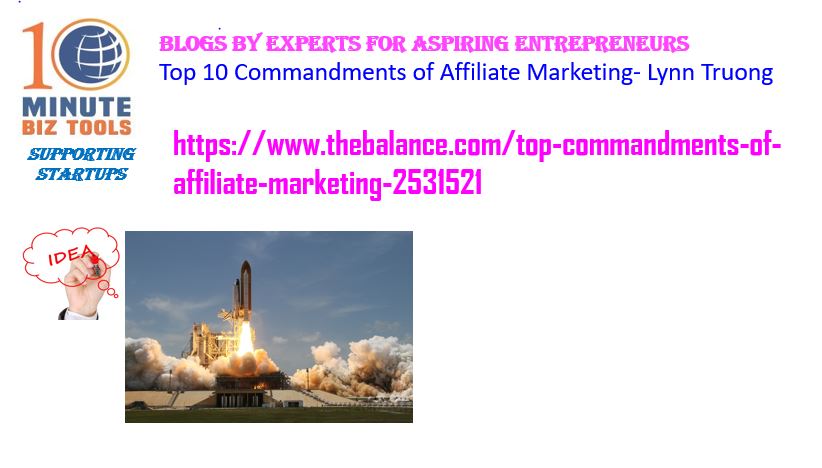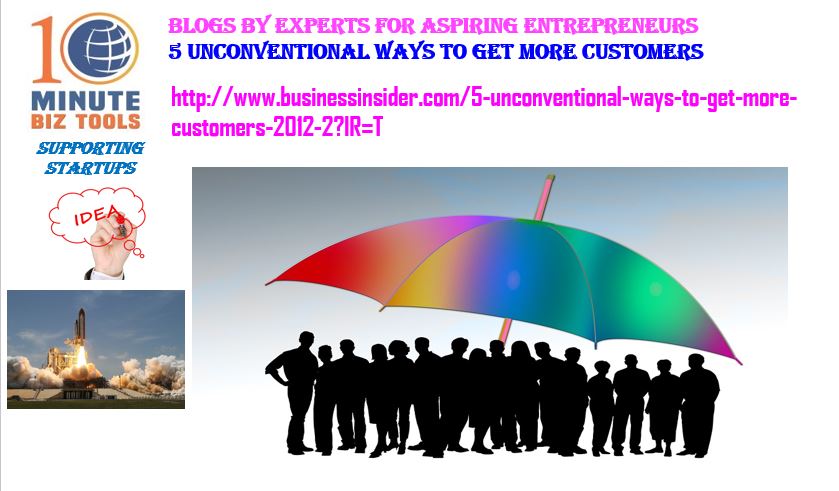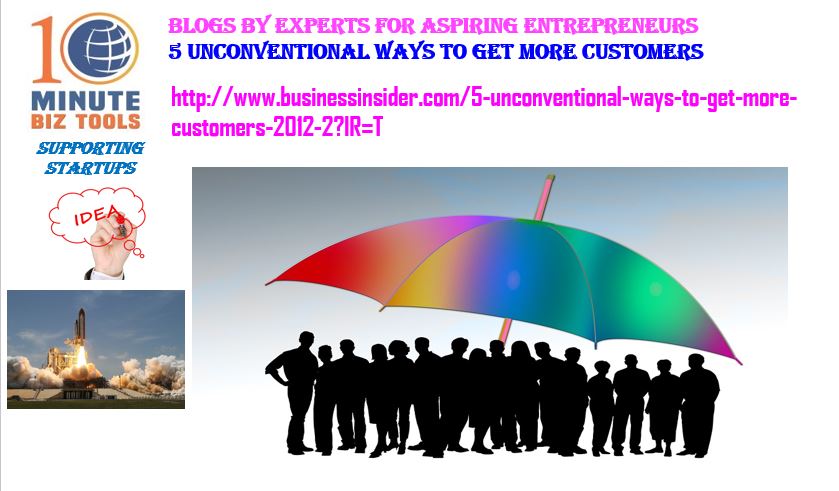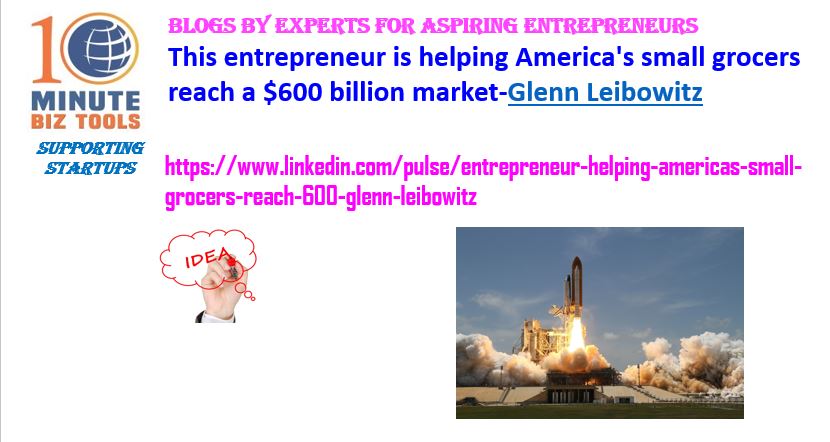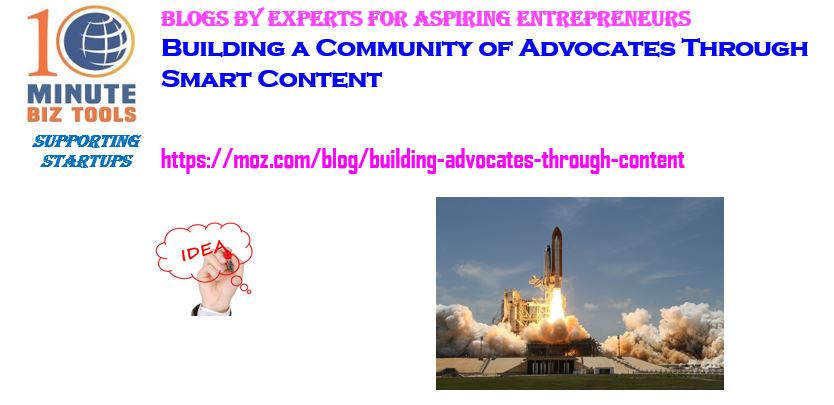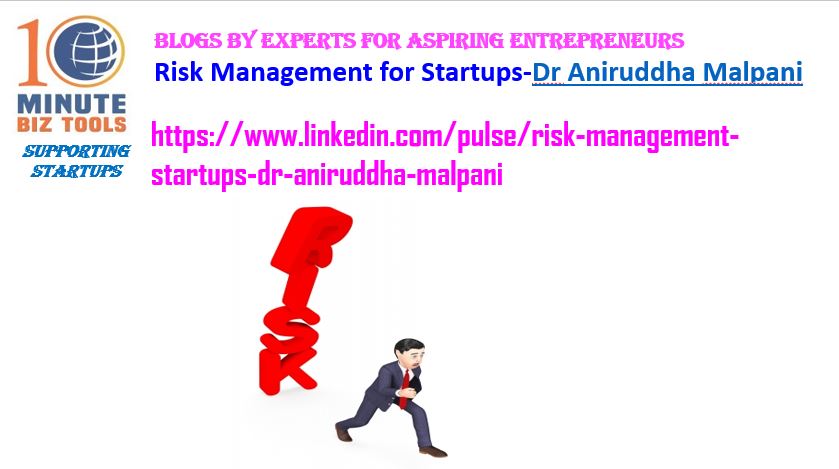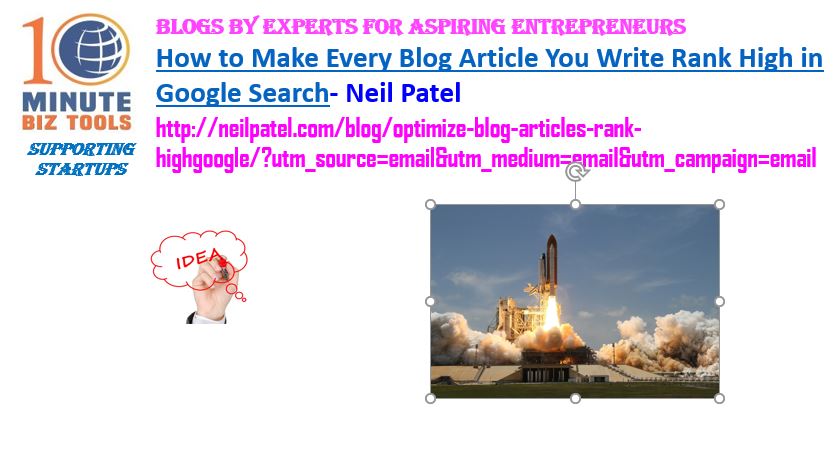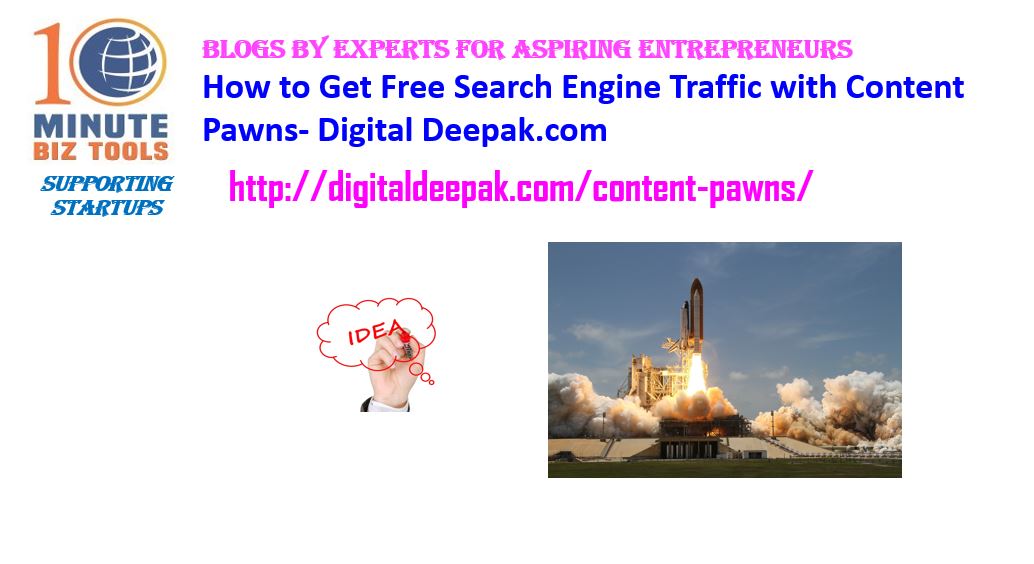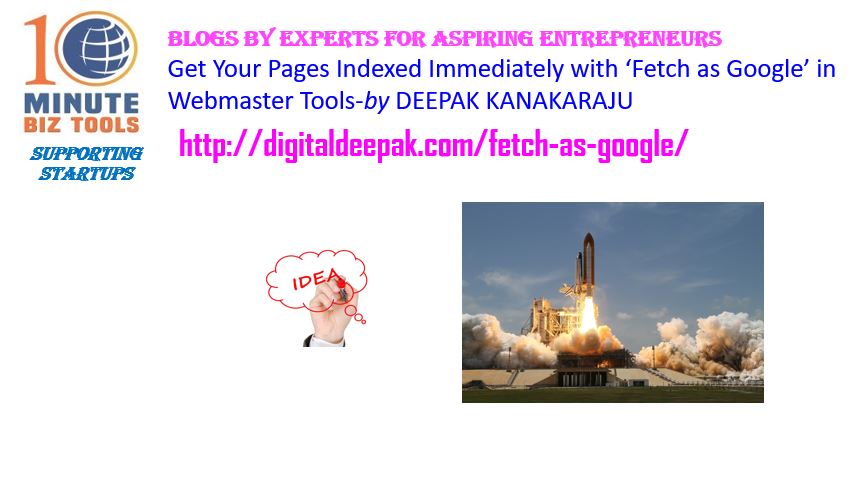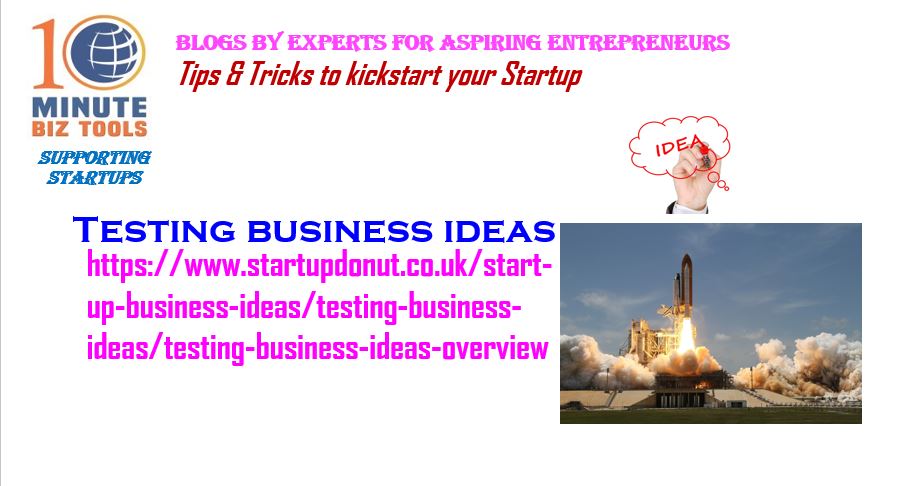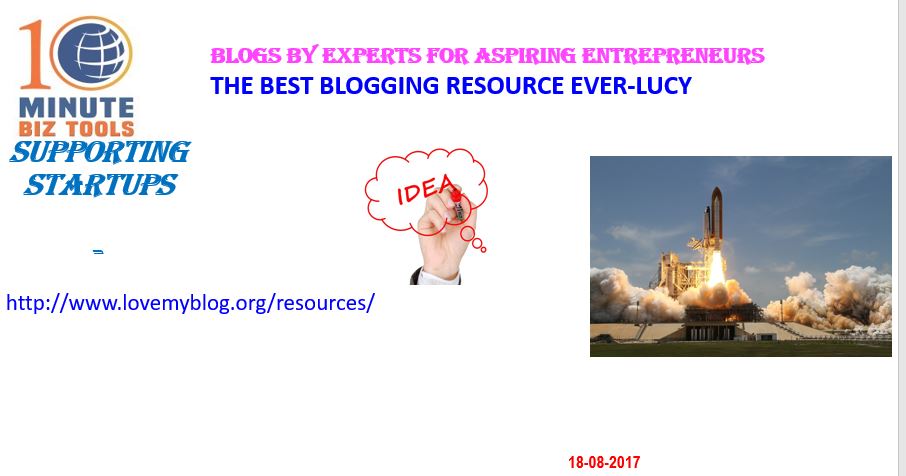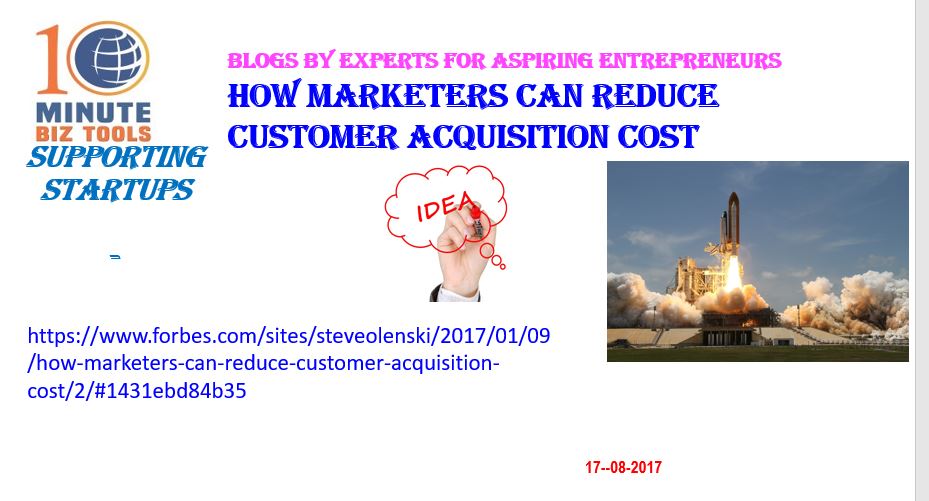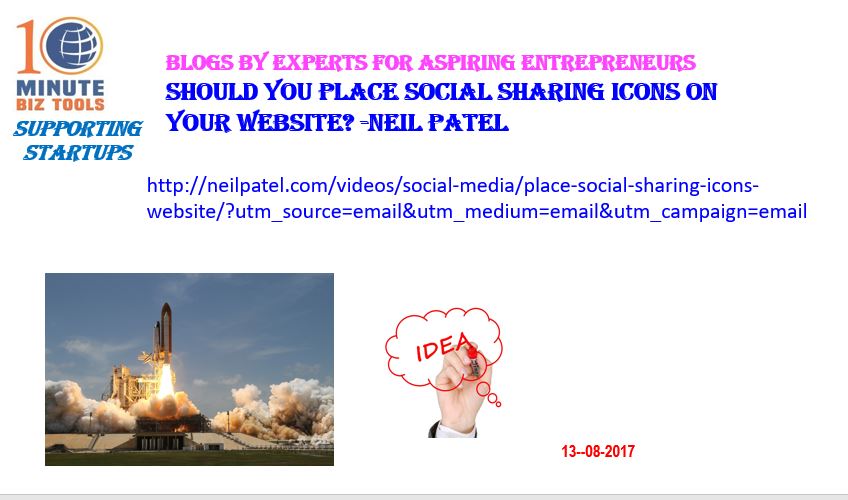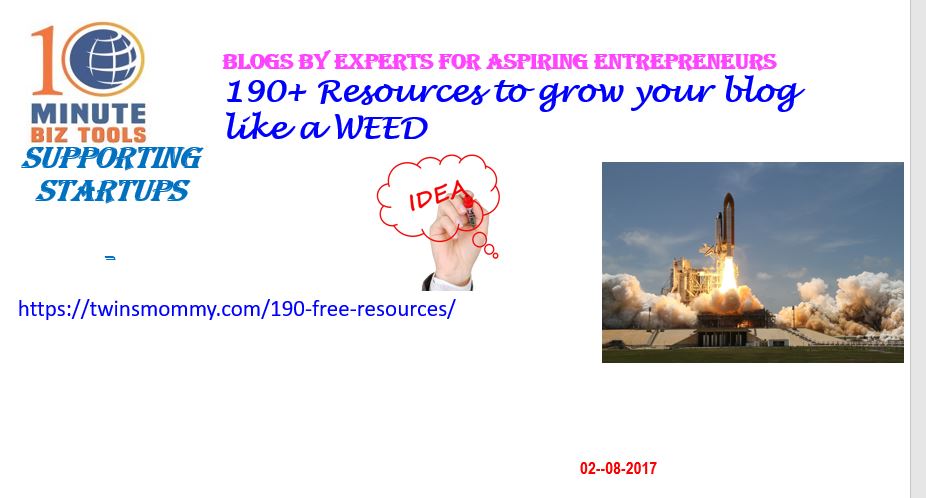 Get Inspired from  Blogs by Experts 
Series # 145
Tips & Tricks 
New Learnings & New Dreams- Soar greater heights like Eagle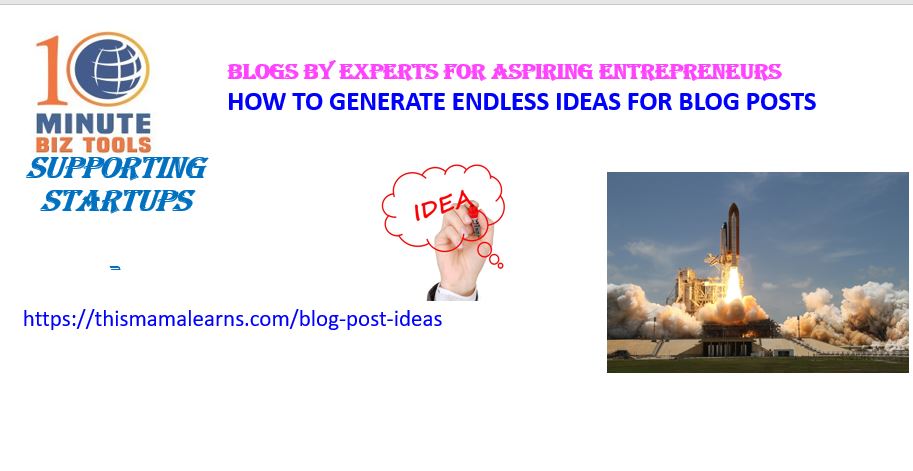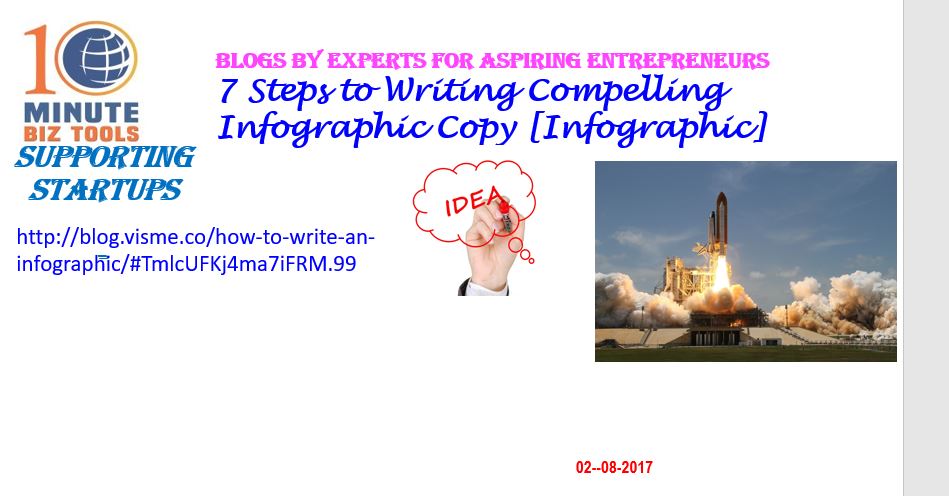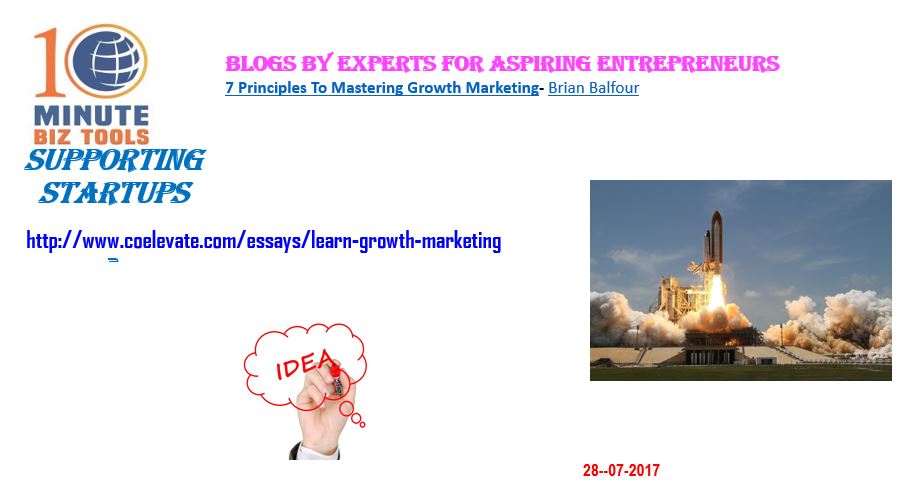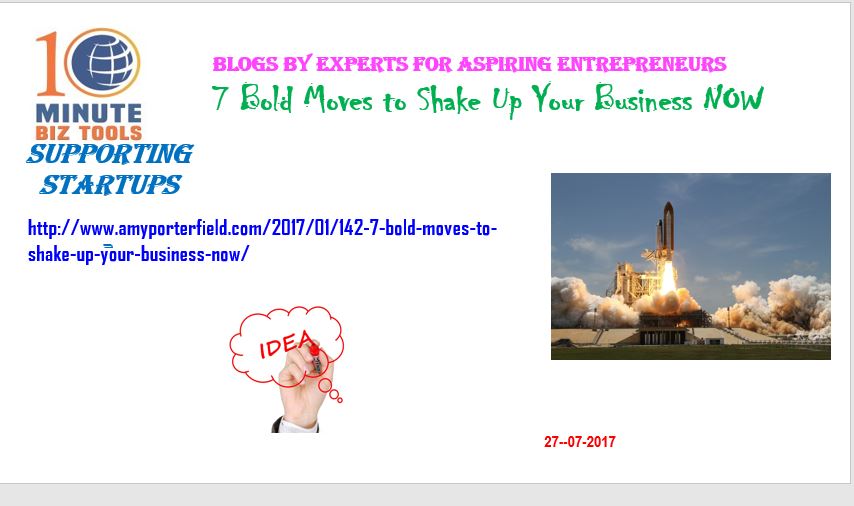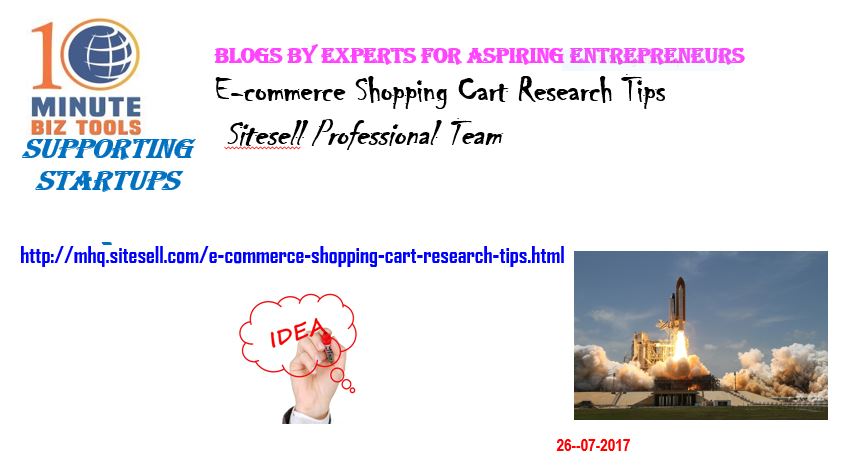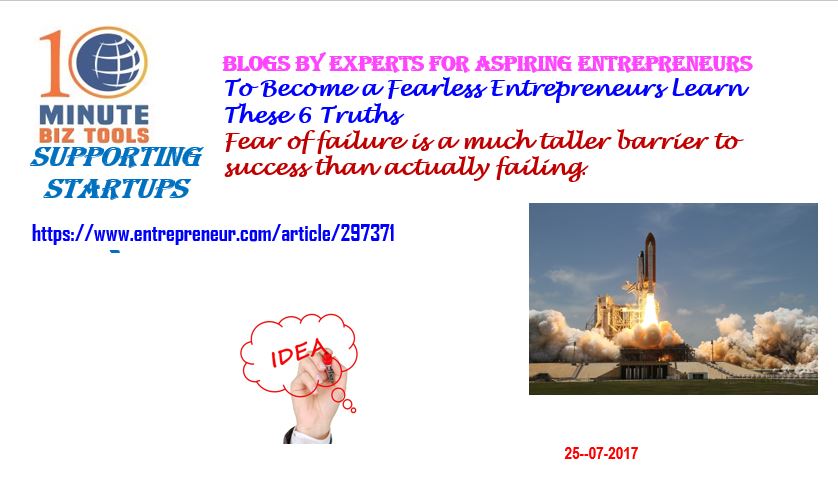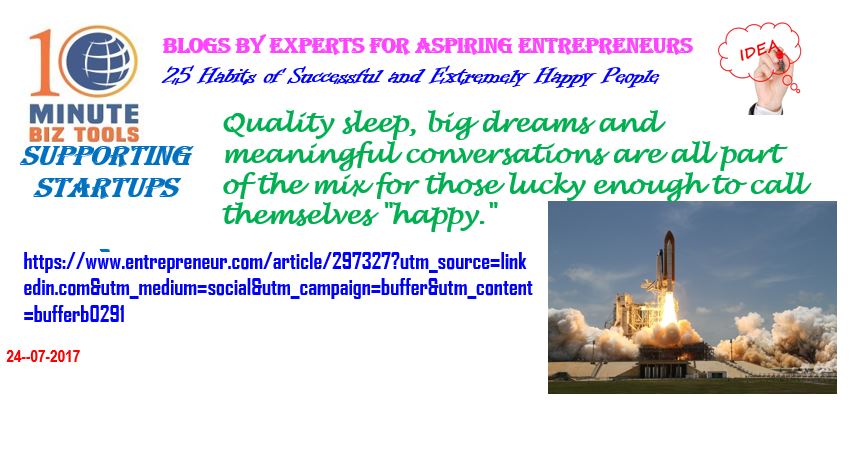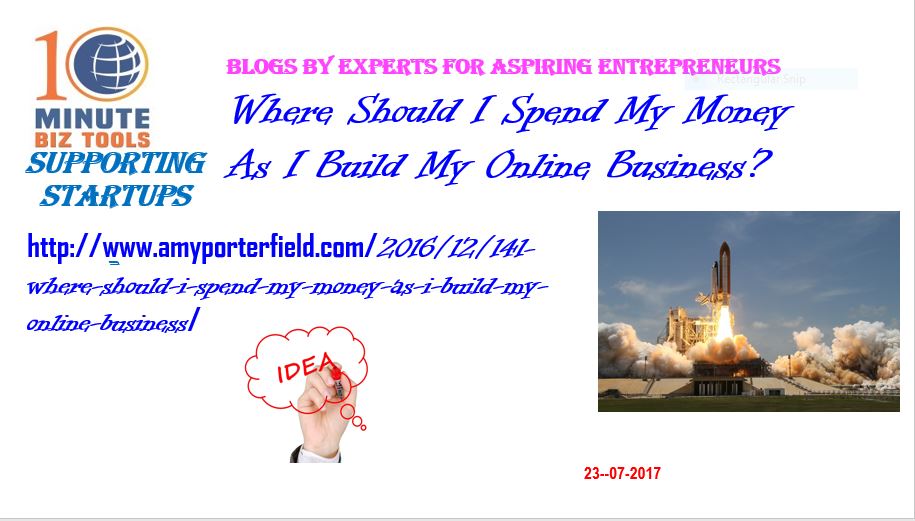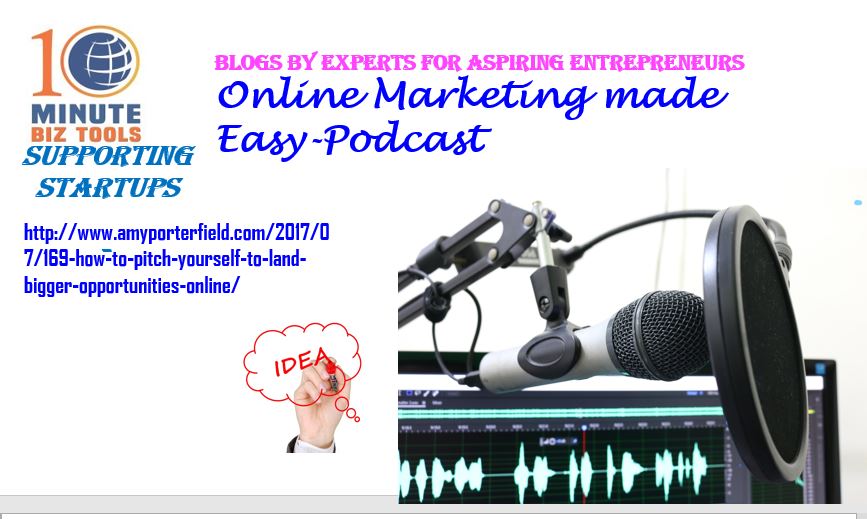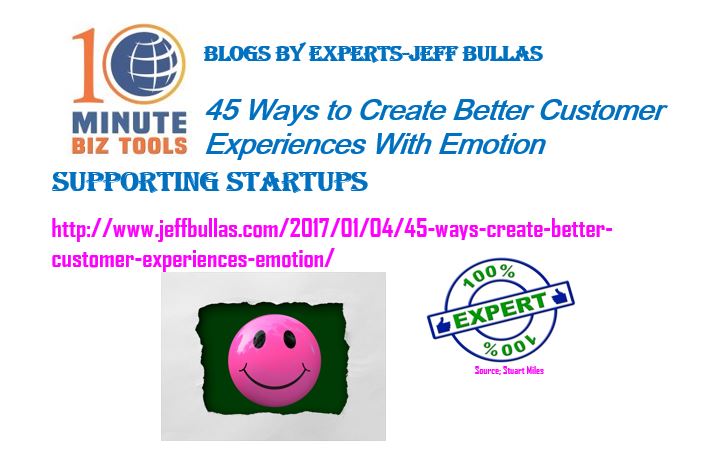 Introducing the Pitch-Gimlet Media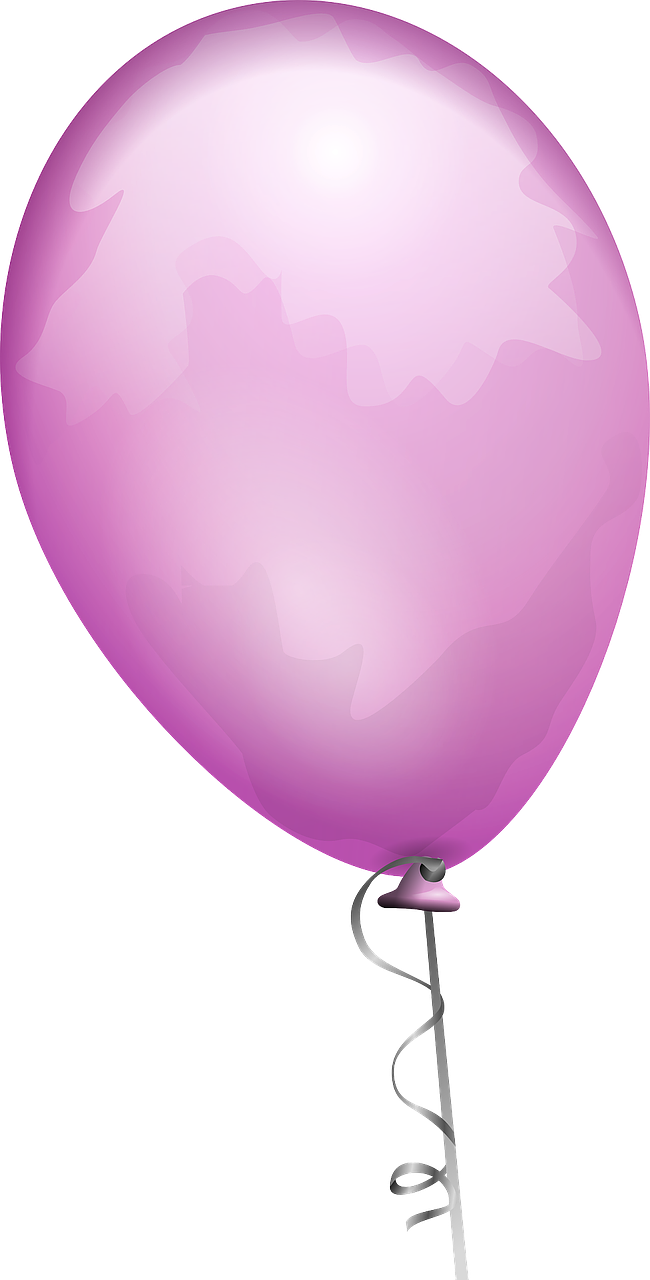 https://gimletmedia.com/episode/bonus-introducing-the-pitch/
E-commerce marketing tips you should definitely follow
http://blog.appmaker.xyz/e-commerce-marketing/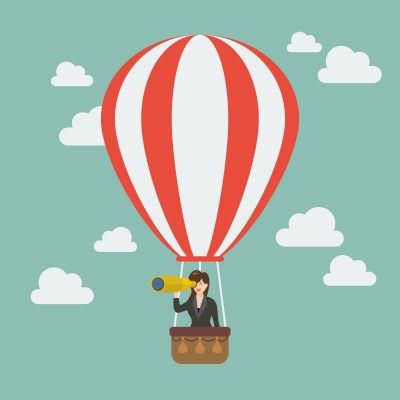 Why Your Sales Funnels Aren't Converting, And What To Do About It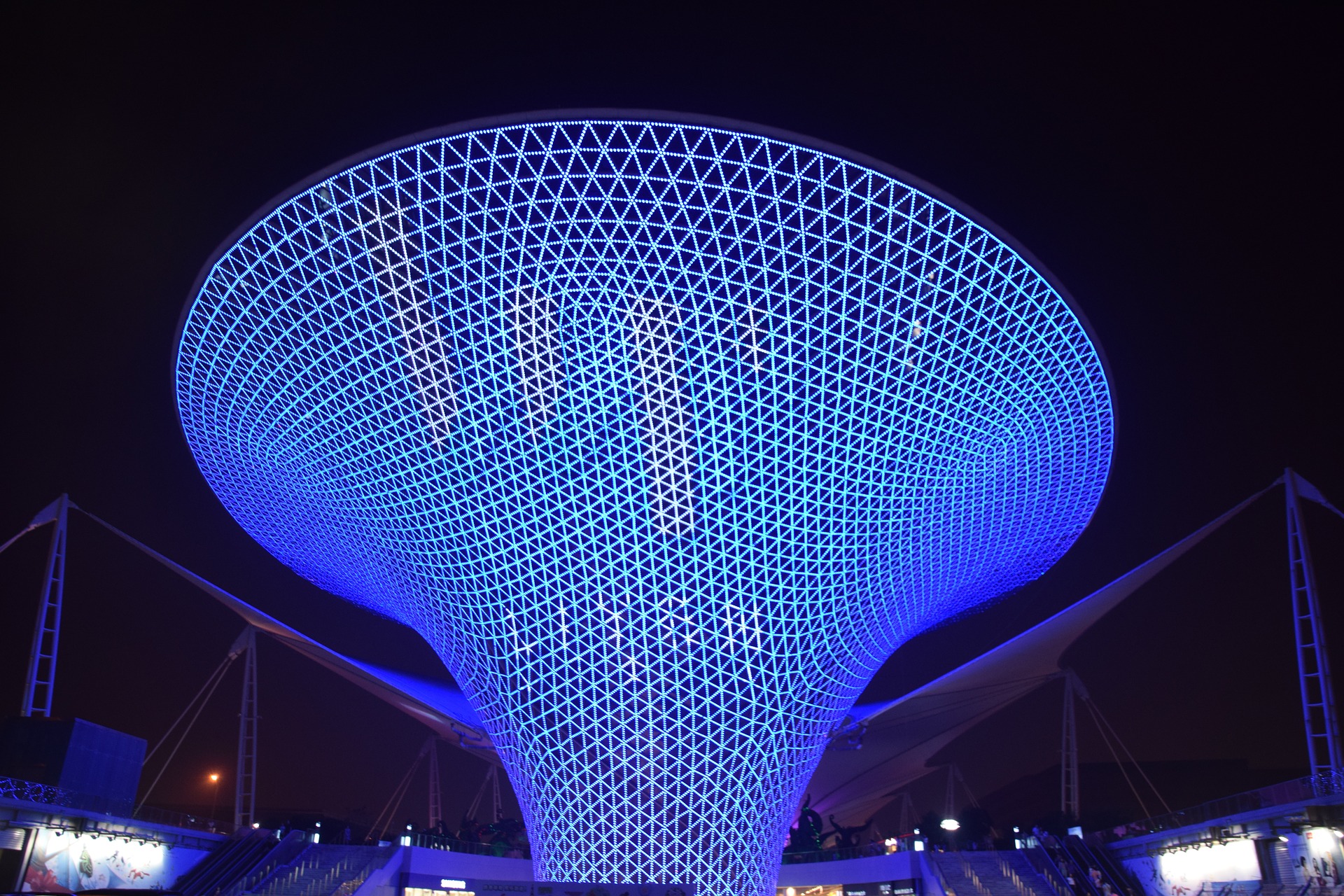 https://www.ducttapemarketing.com/sales-funnels/
Blogs by experts for aspiring Entrepreneurs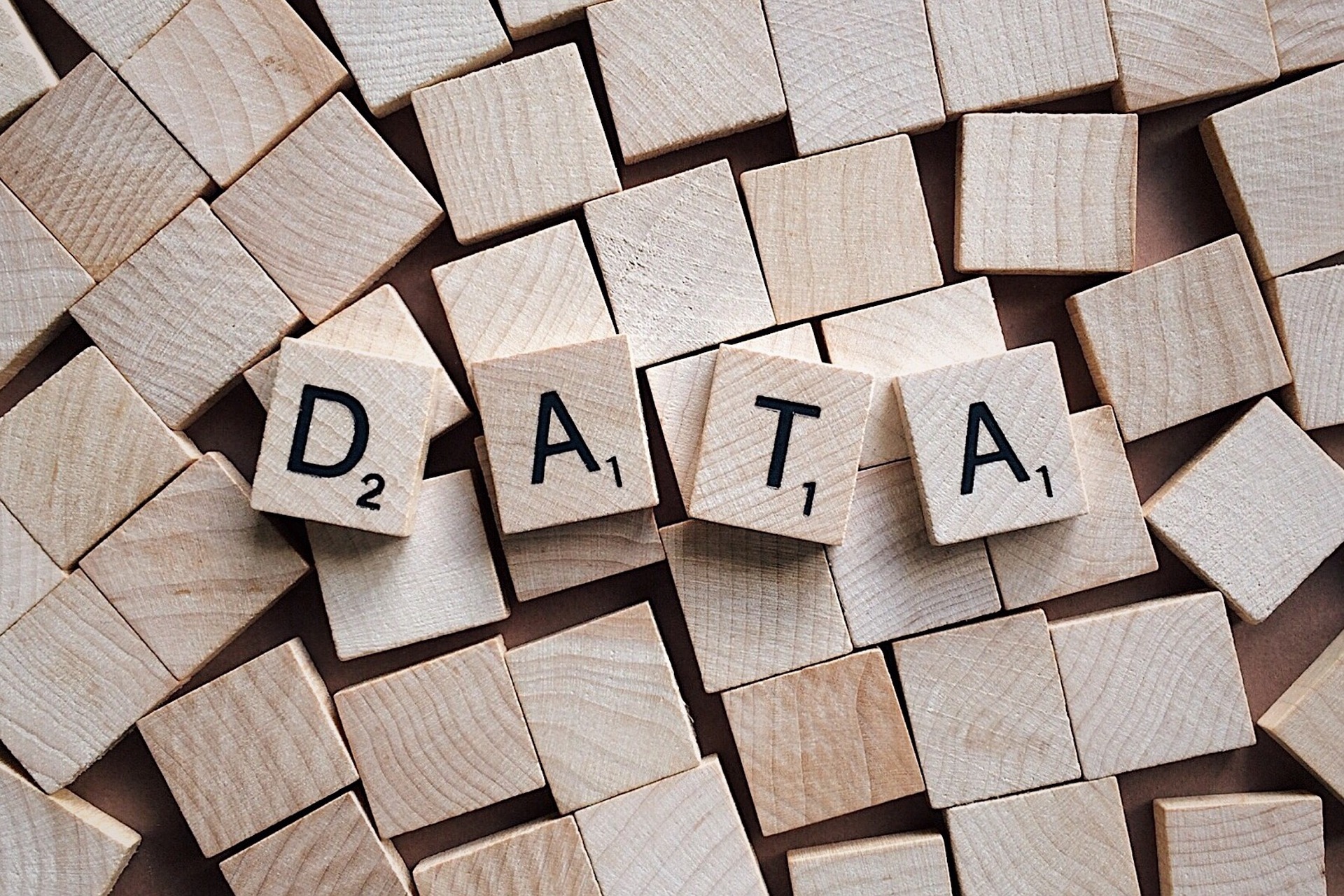 Tips & Tricks –Data Driven Marketing
https://www.ducttapemarketing.com/data-driven-marketing/
T
he Science of Pre-Suasion
By John Jantsch
POD CAST
Tips & Tricks to kickstart your Conversion
https://www.ducttapemarketing.com/science-pre-suasion/
How to Prepare, Plan & Execute a Profitable 5-Day Challenge
with Zach
Spuckler
-
Podcast
http://www.amyporterfield.com/2017/01/144-how-to-prepare-plan-execute-a-profitable-5-day-challenge/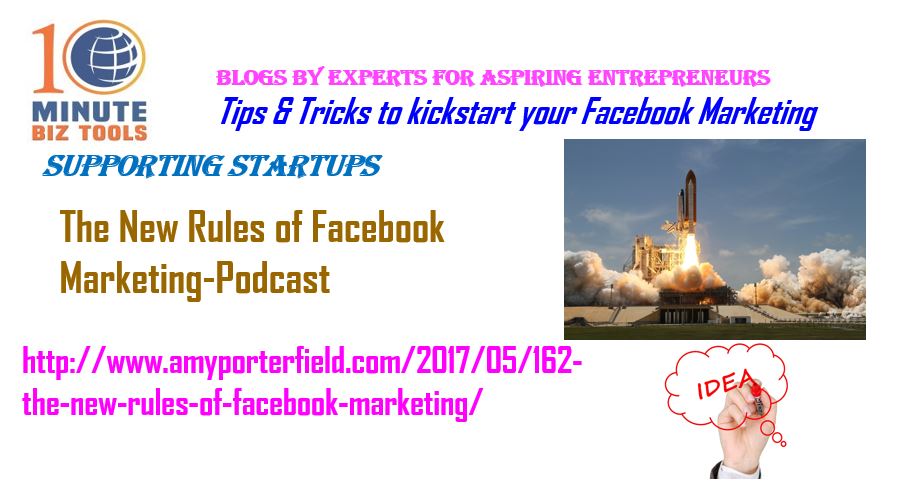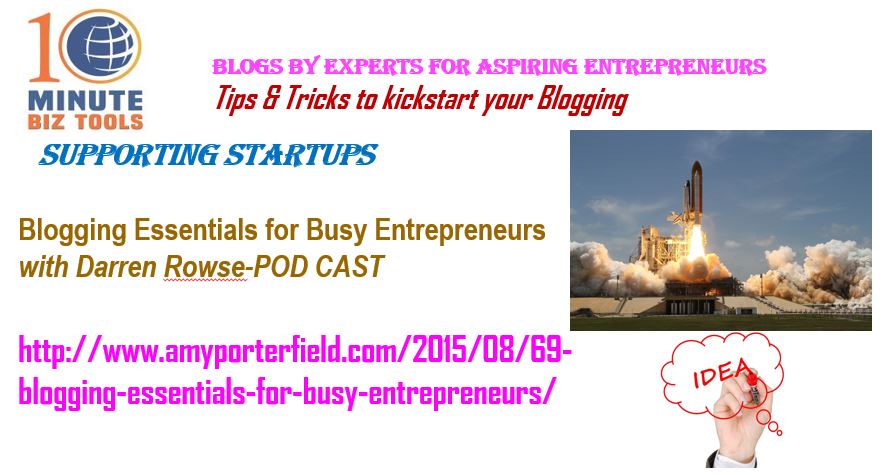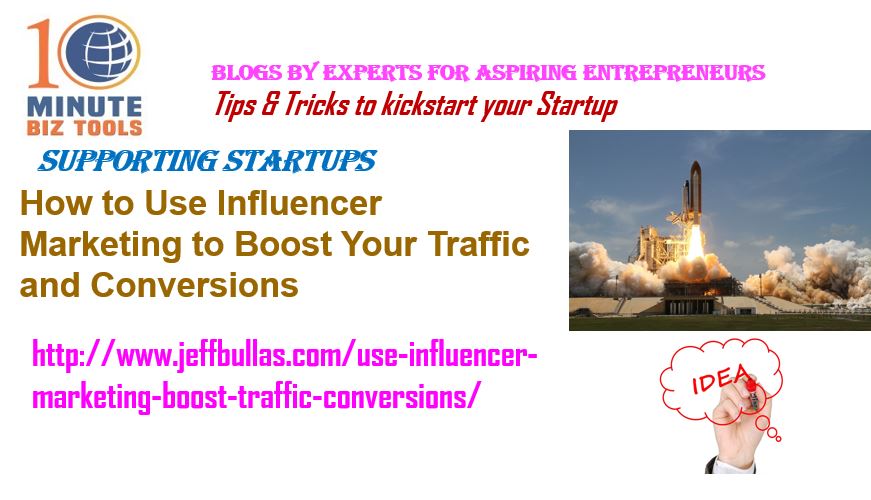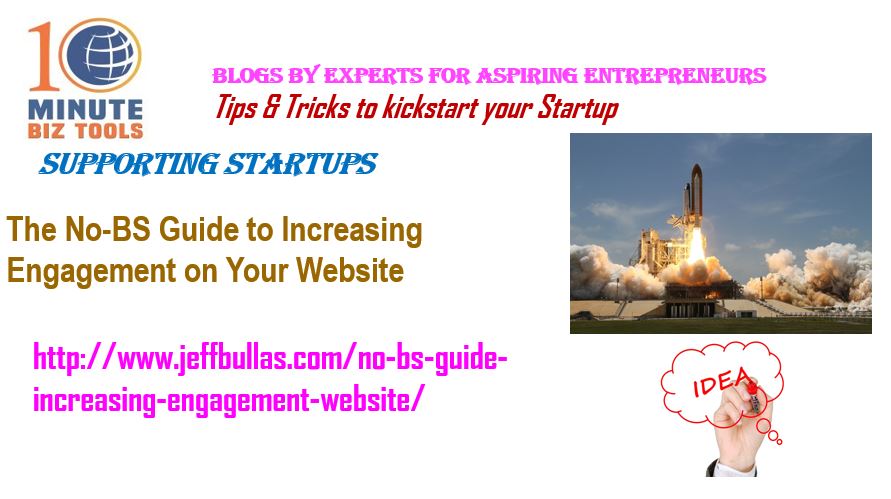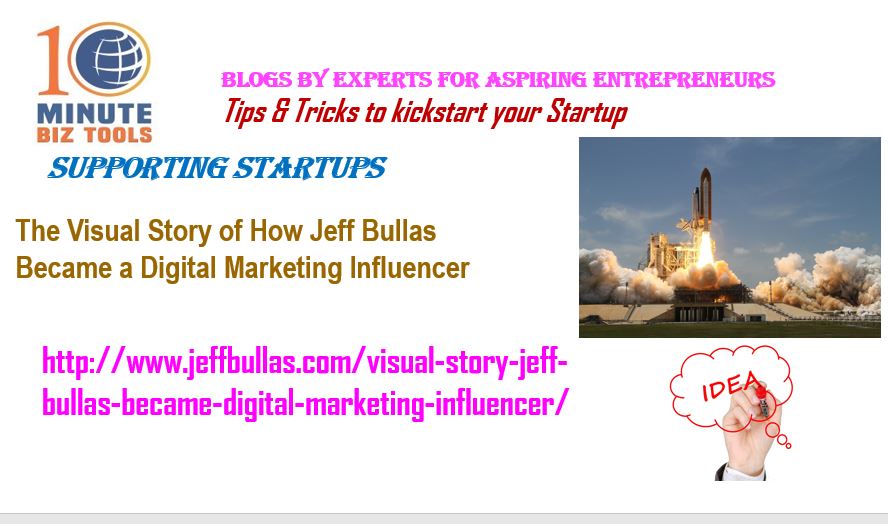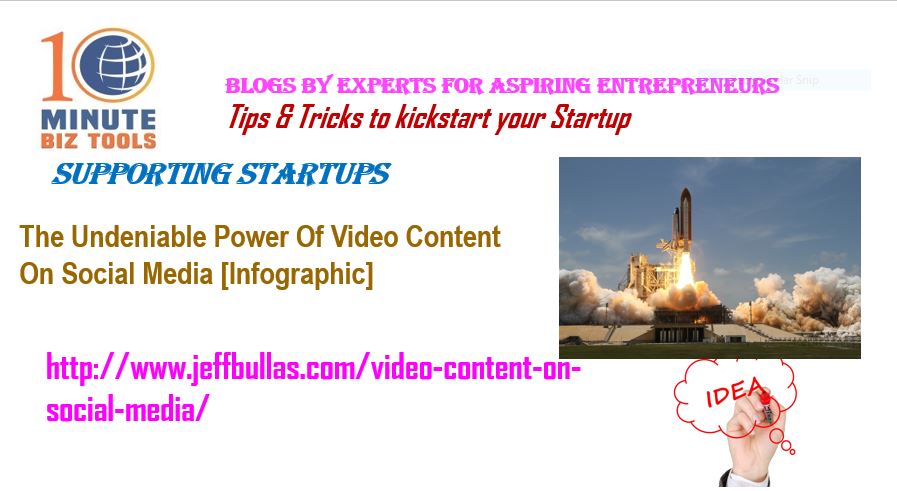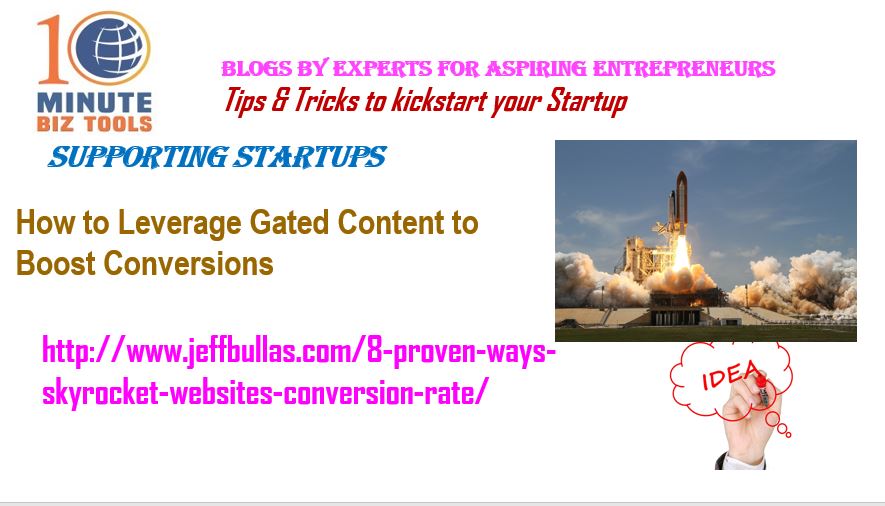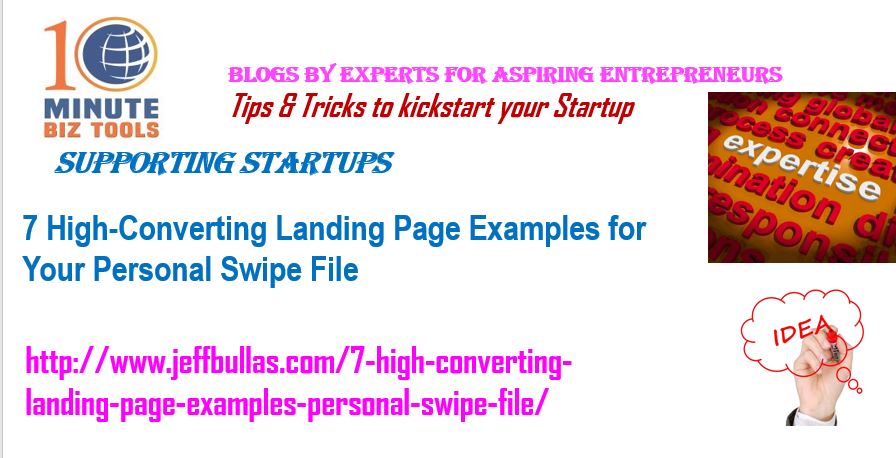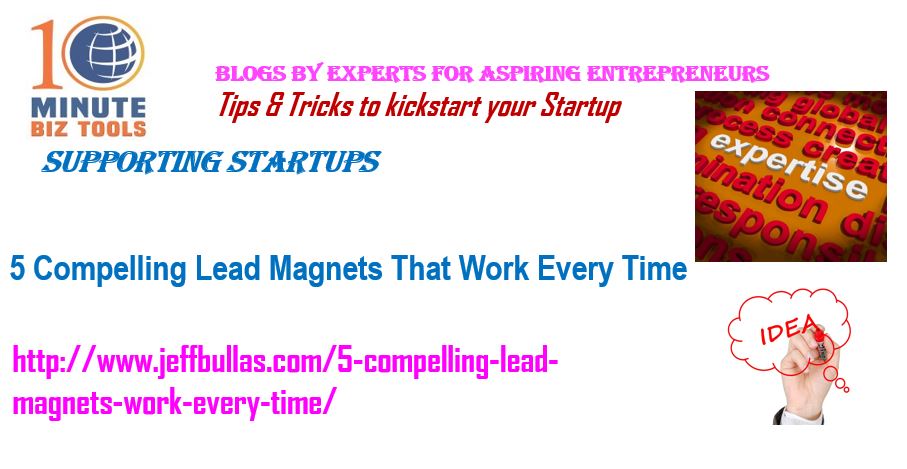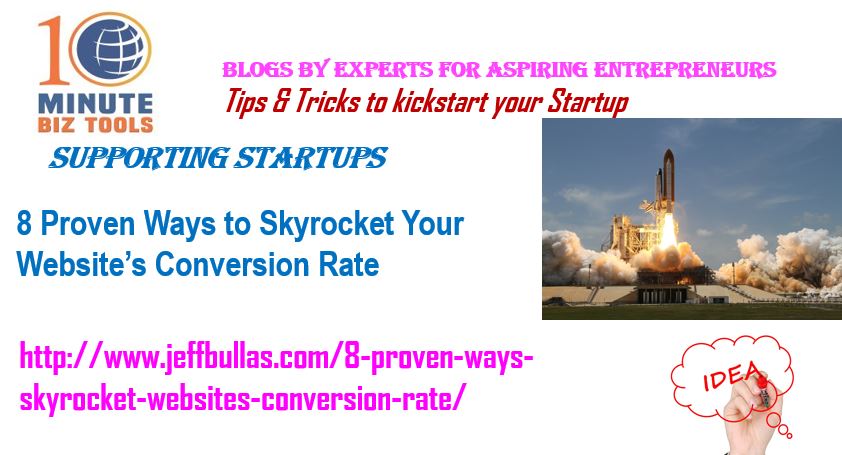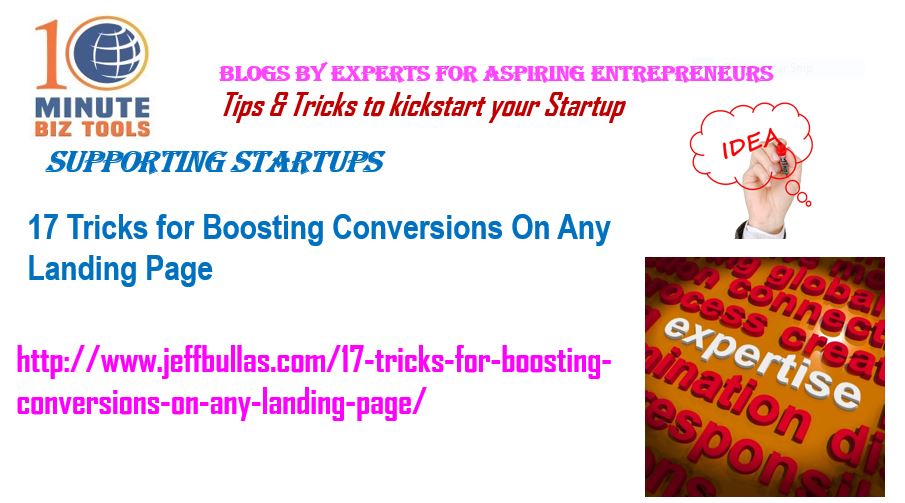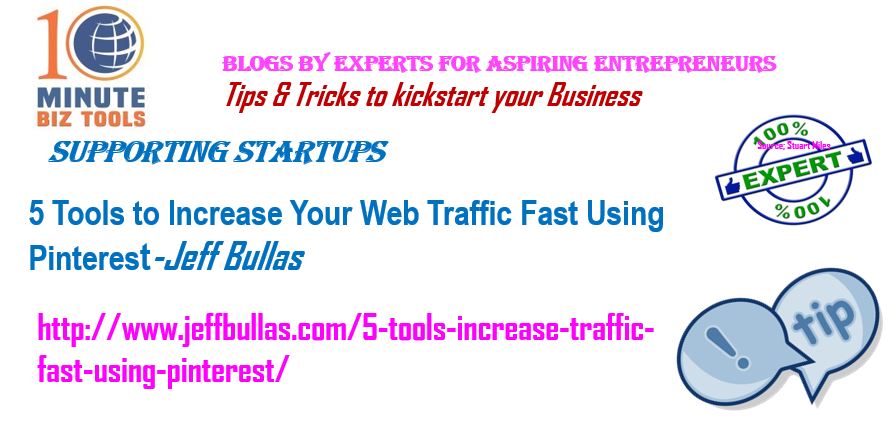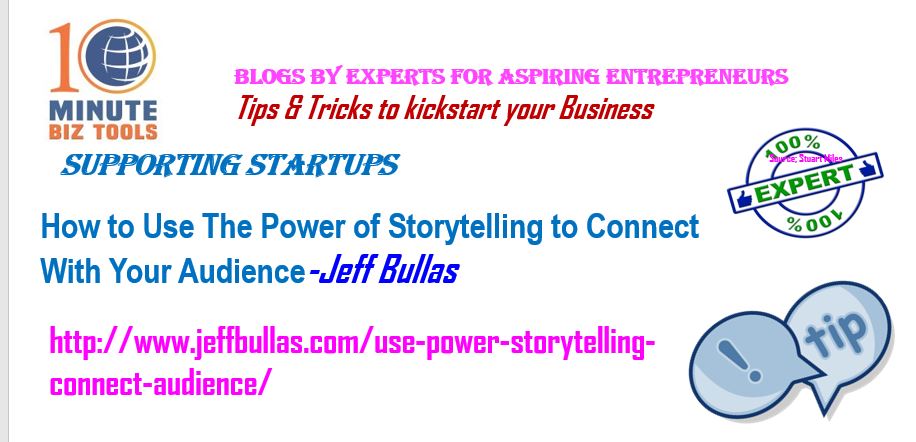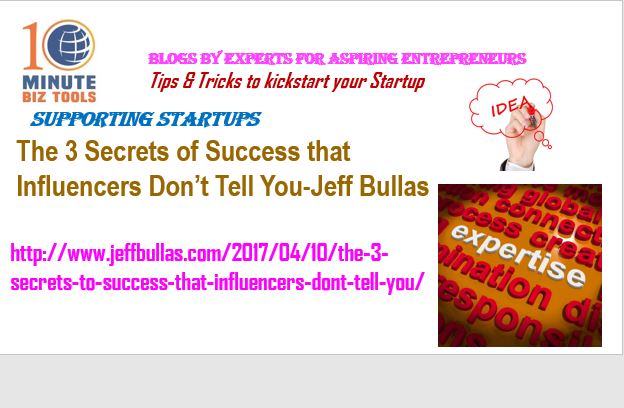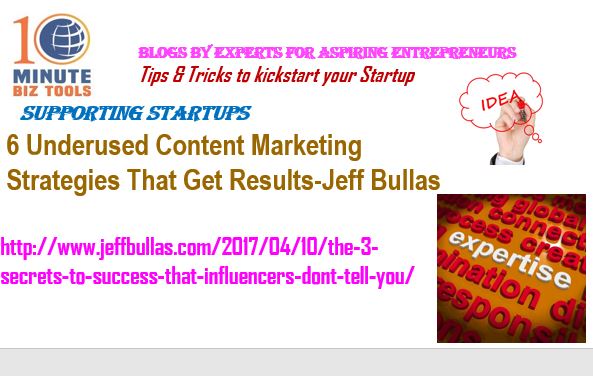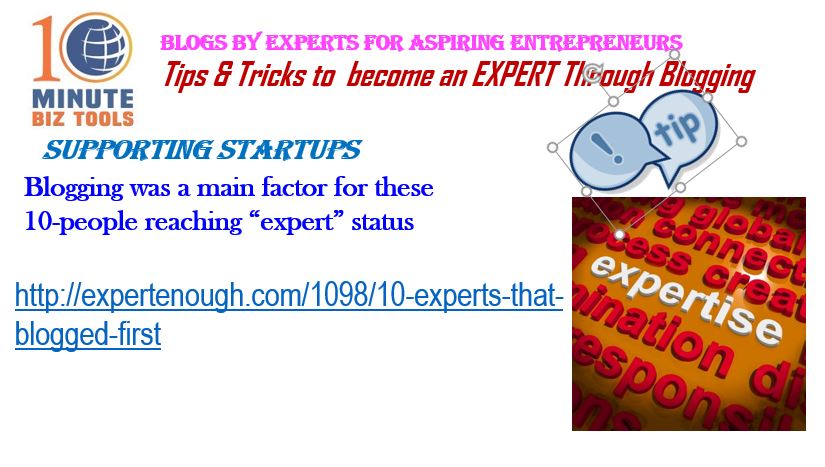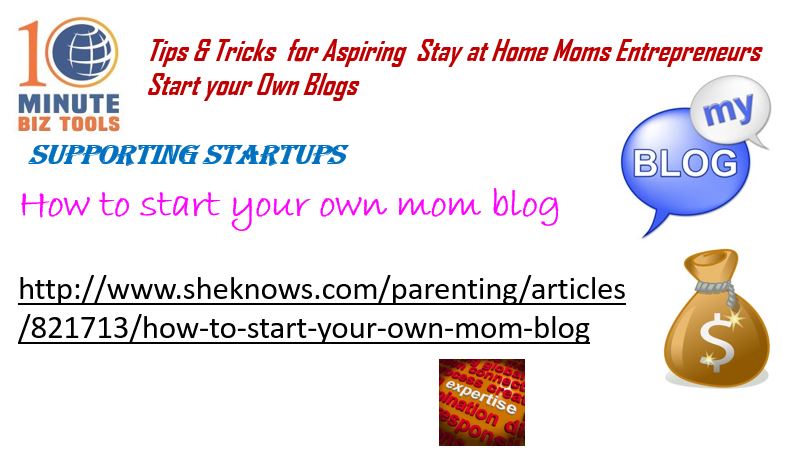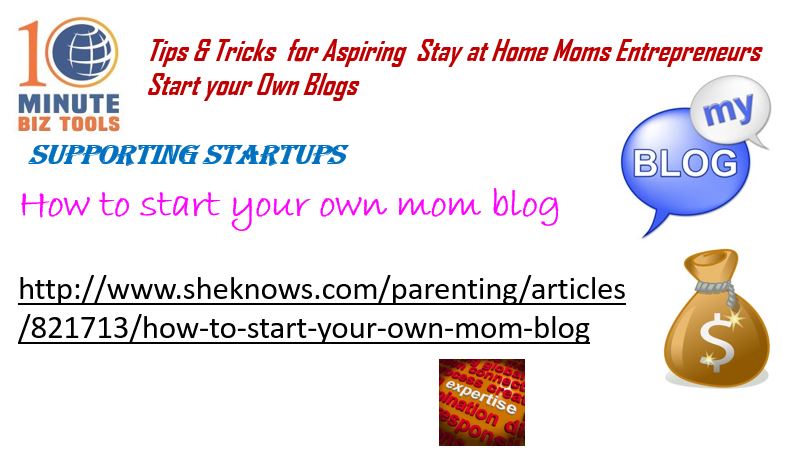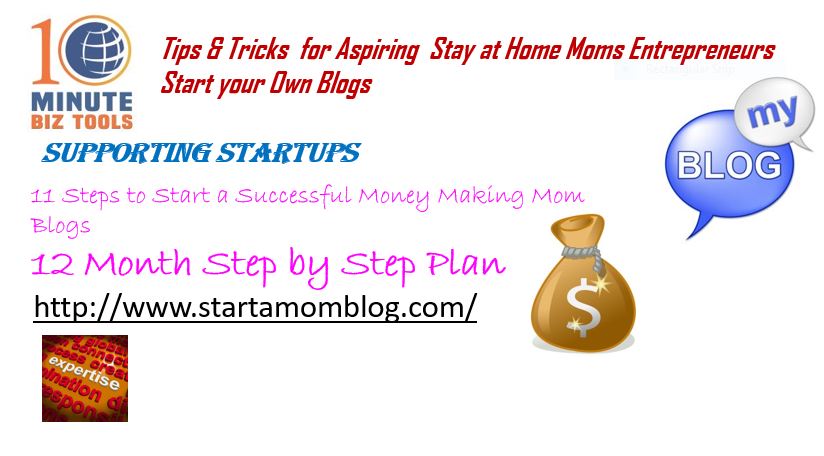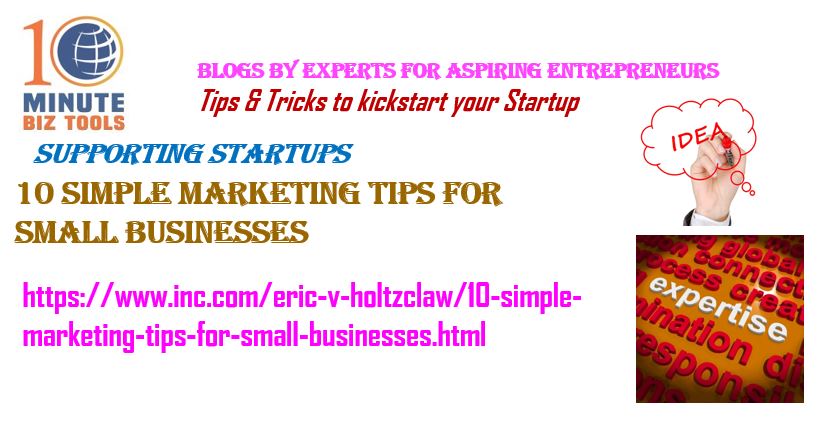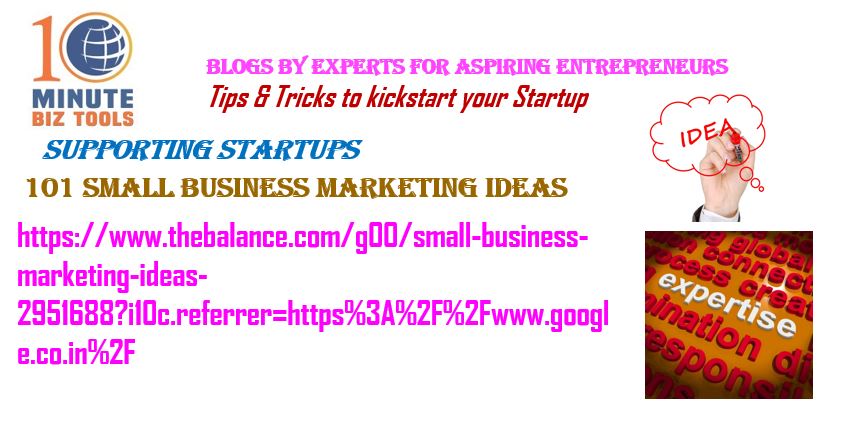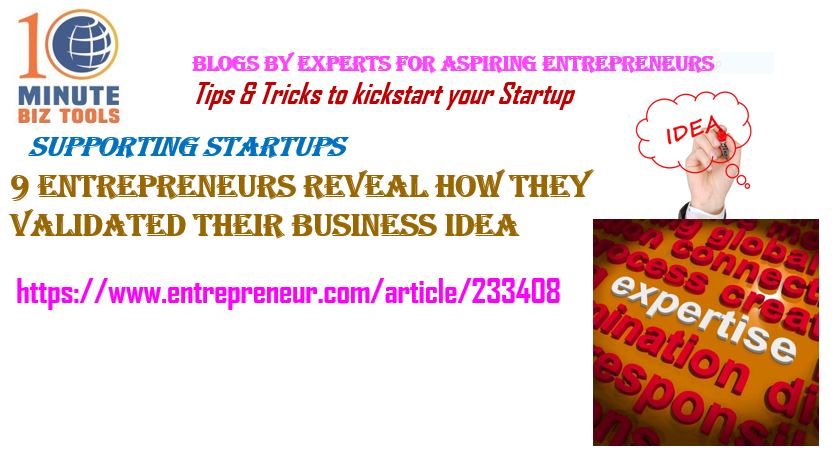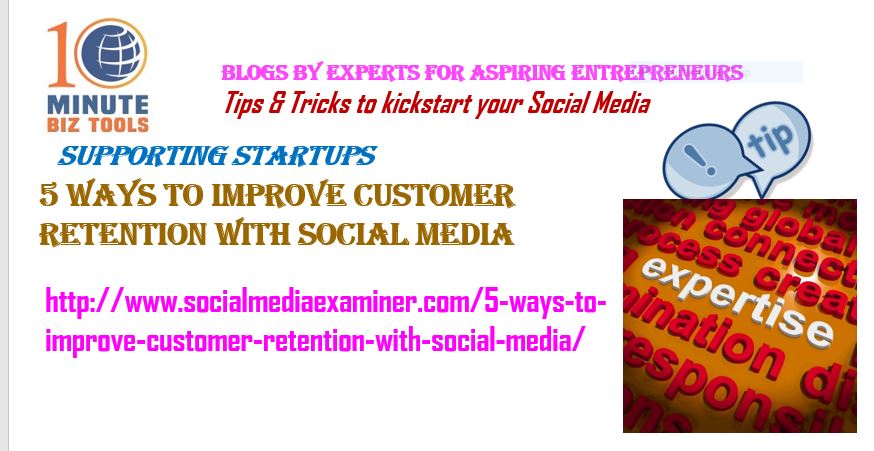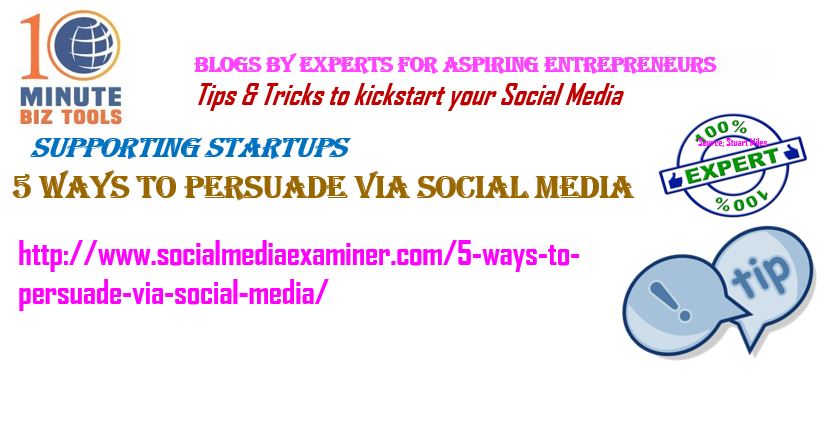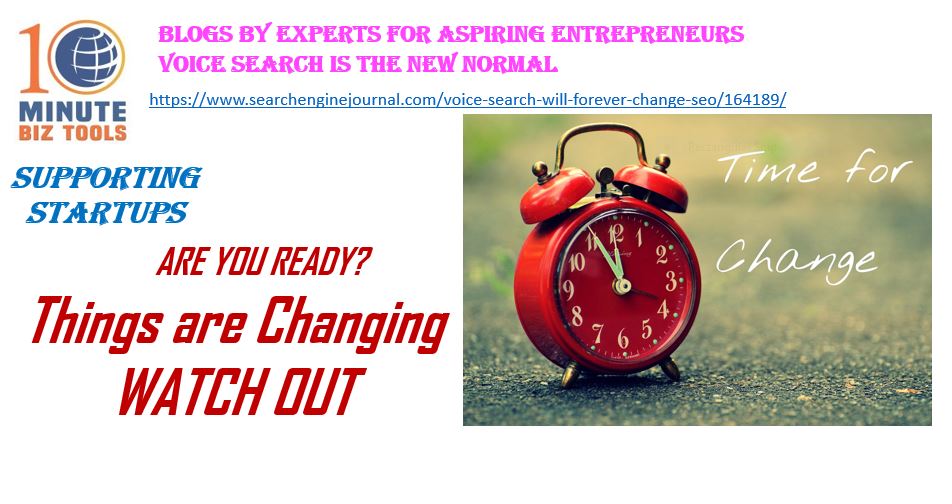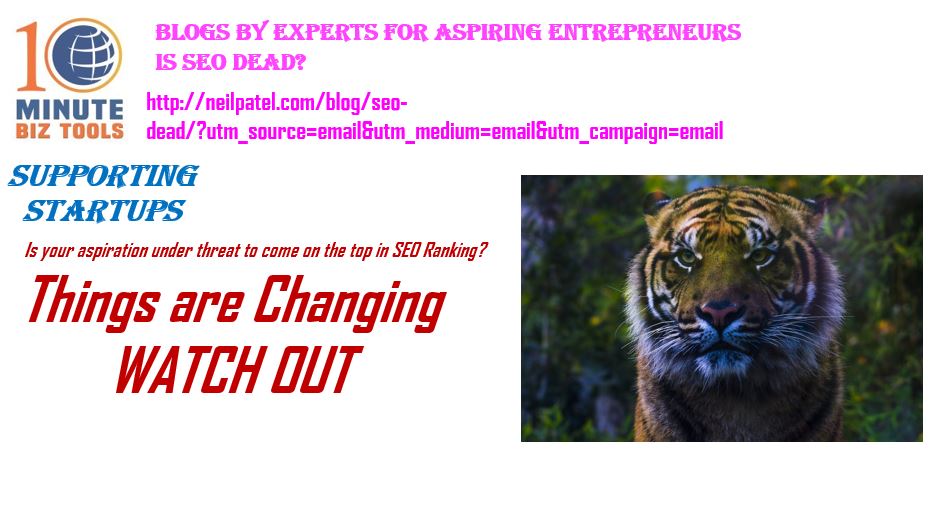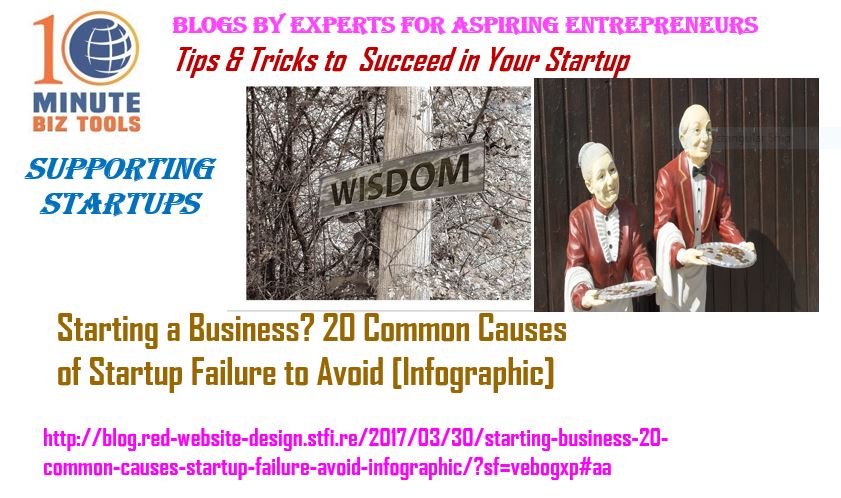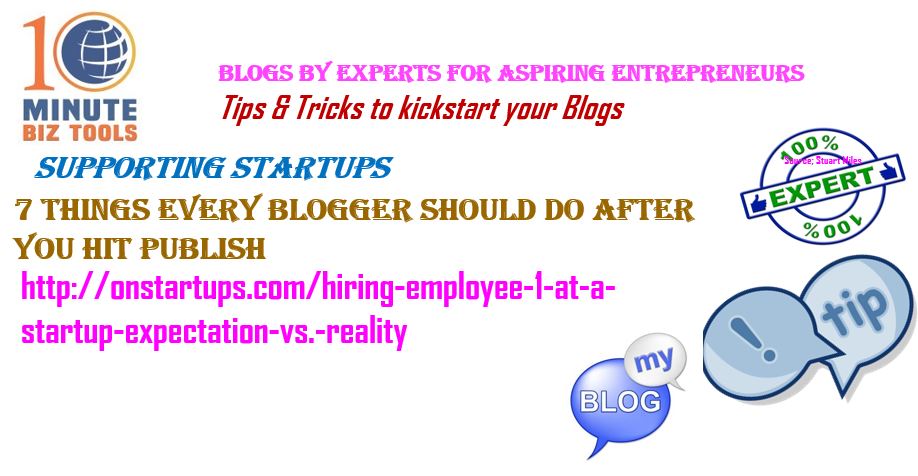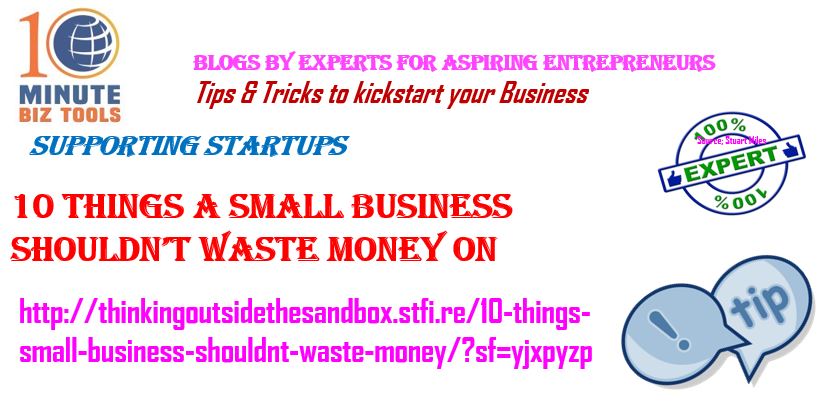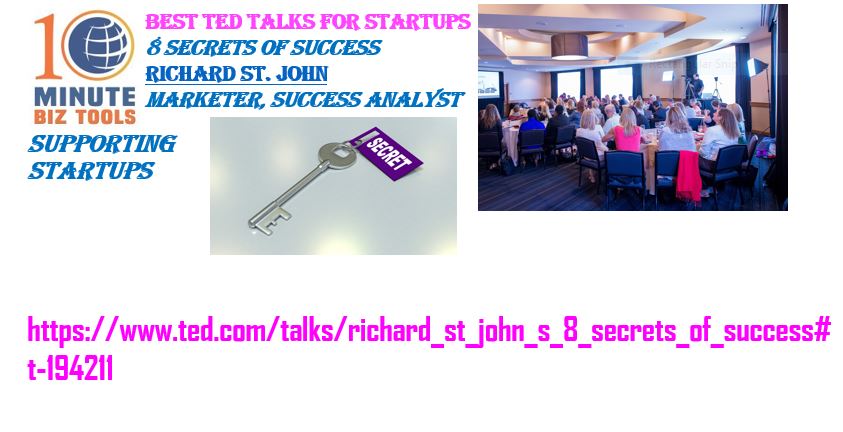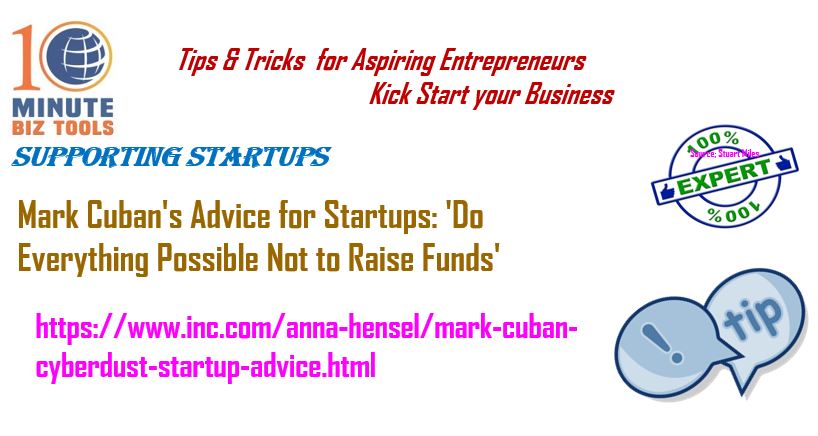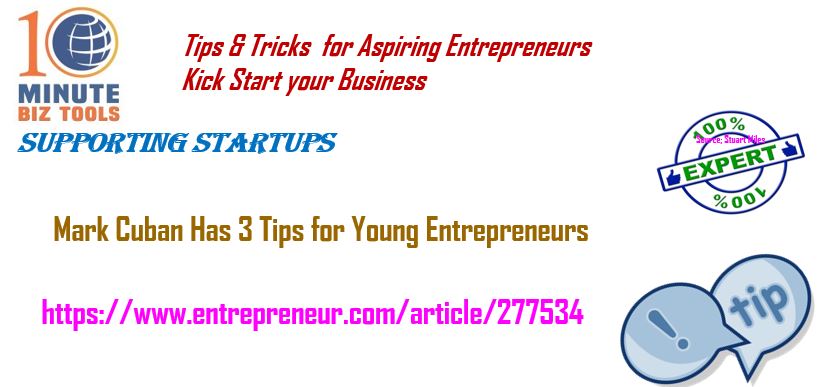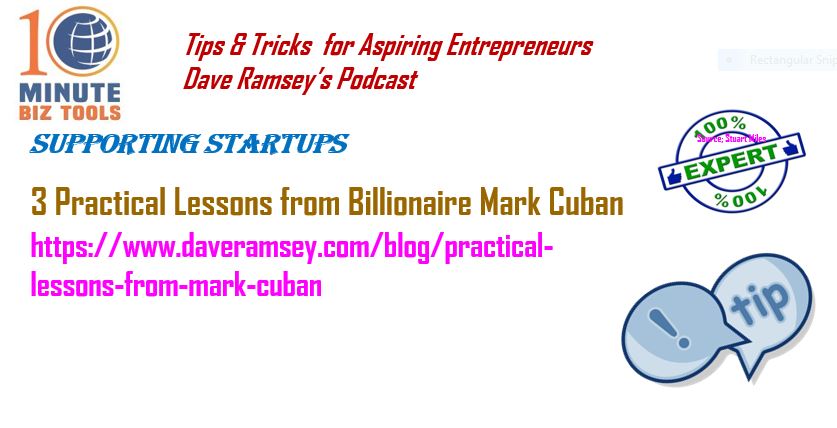 TED TALKS FOR ASPIRING ENTREPRENEURS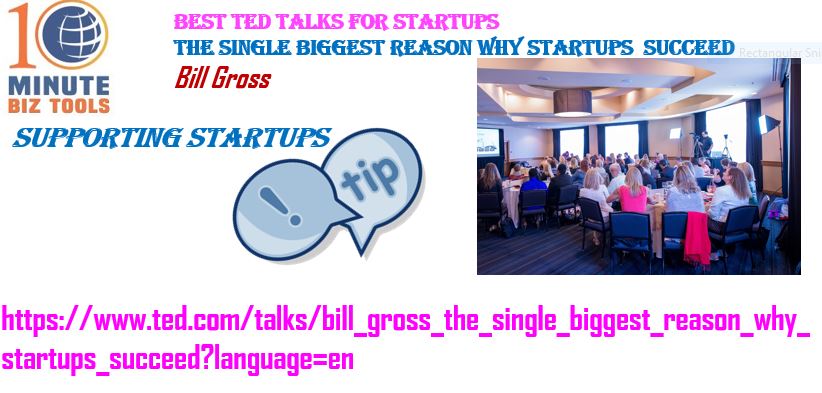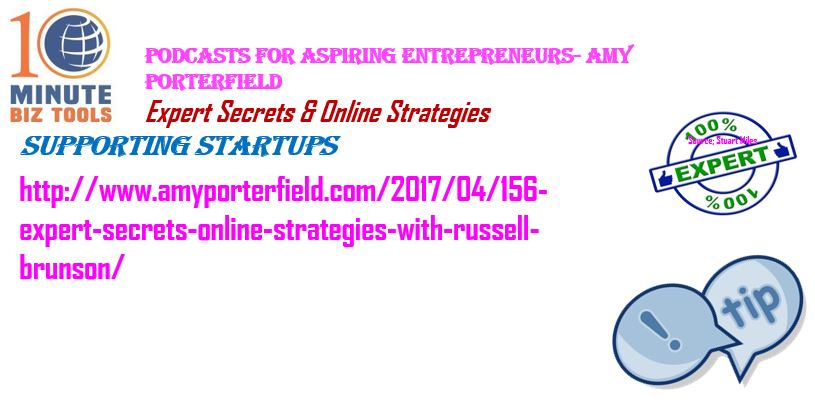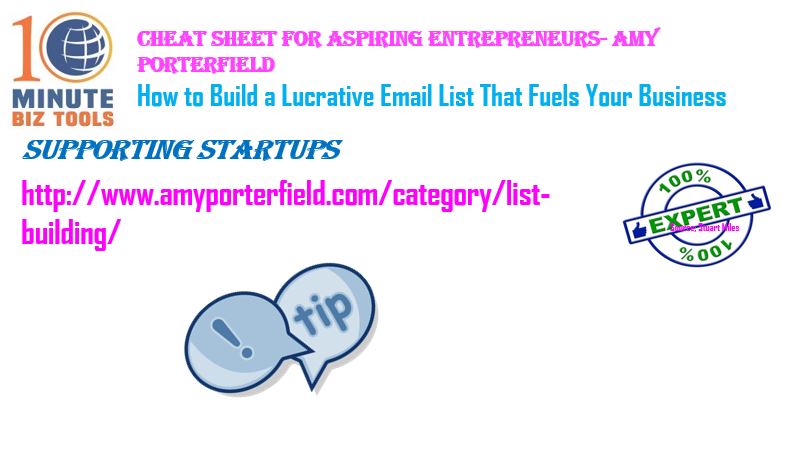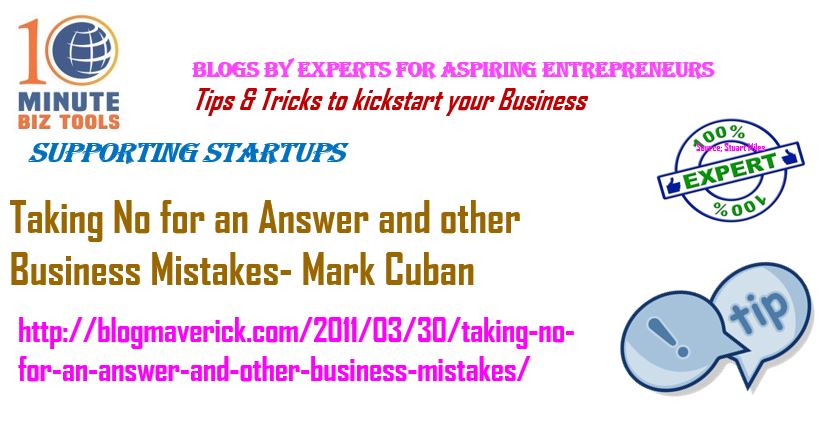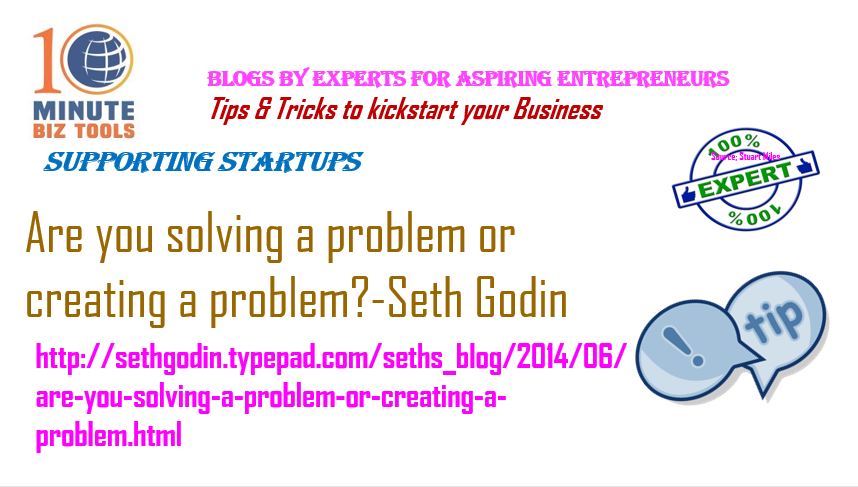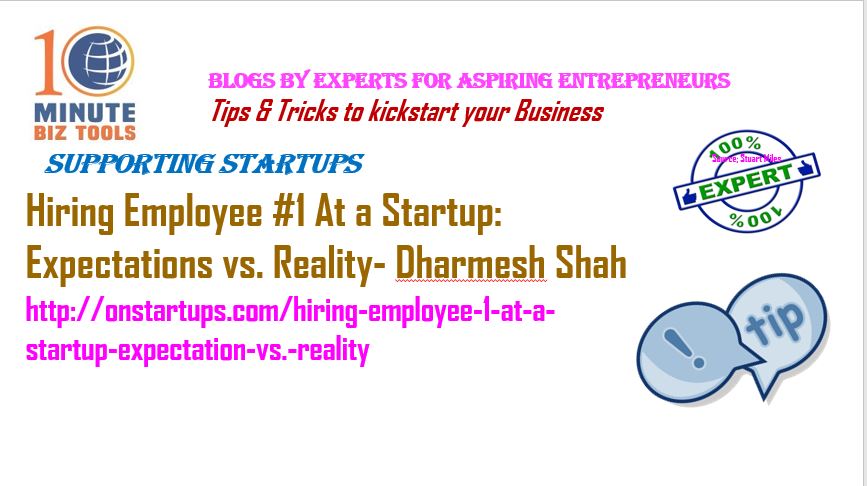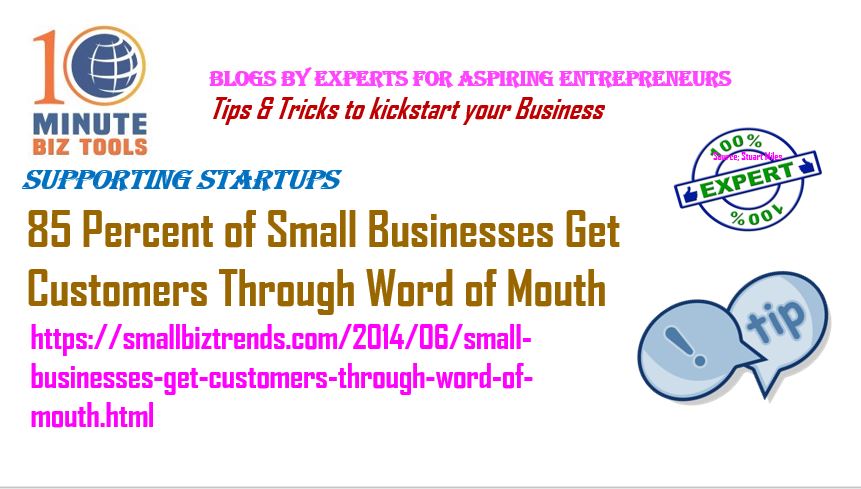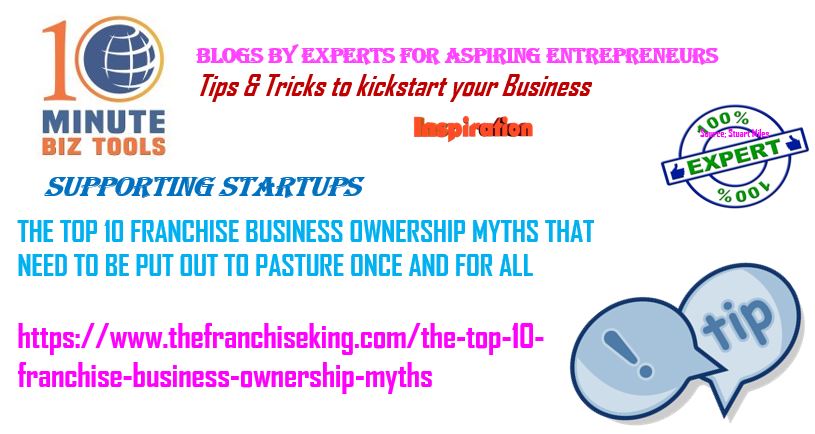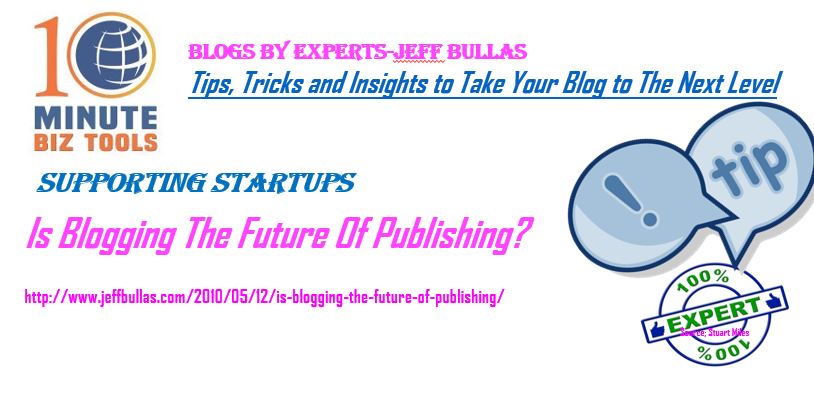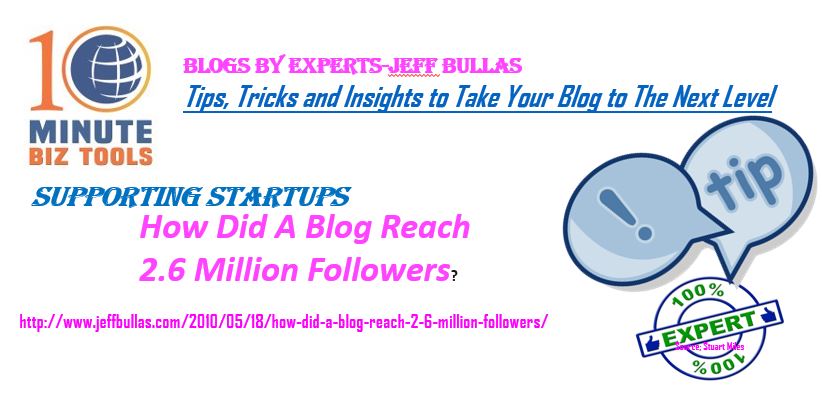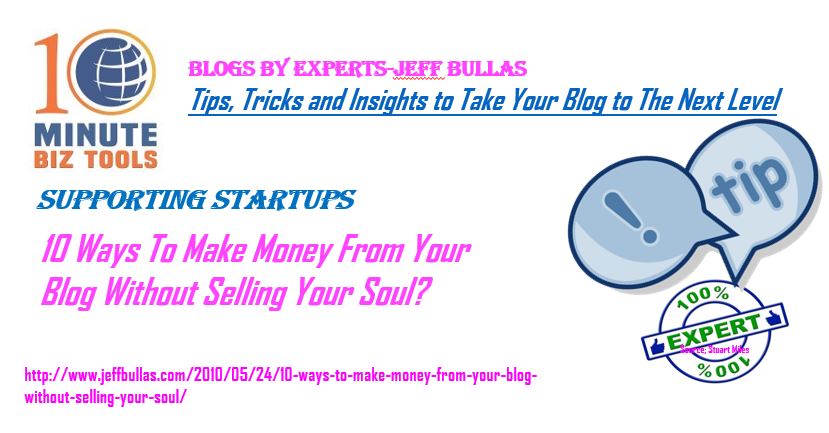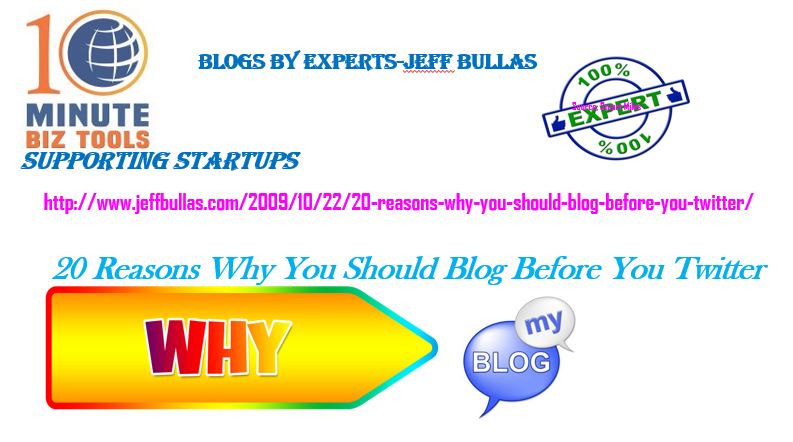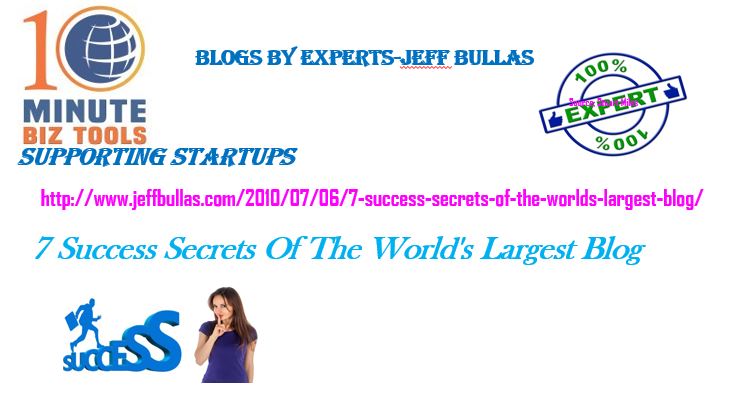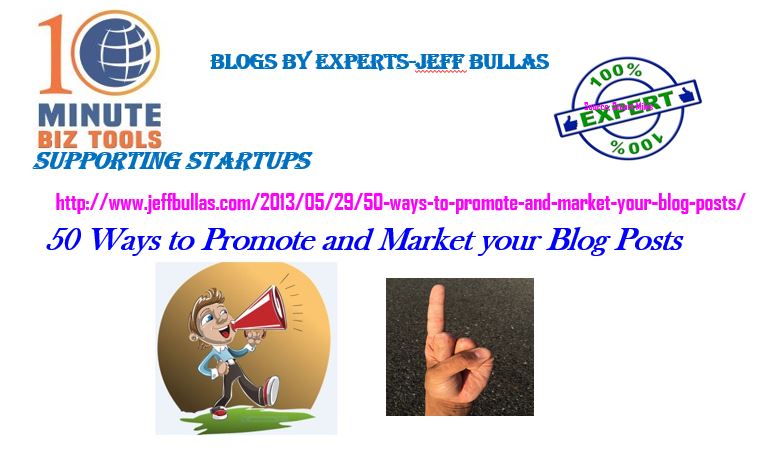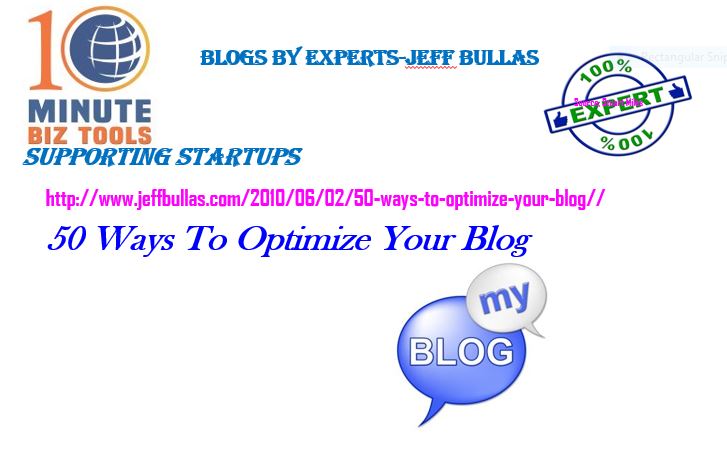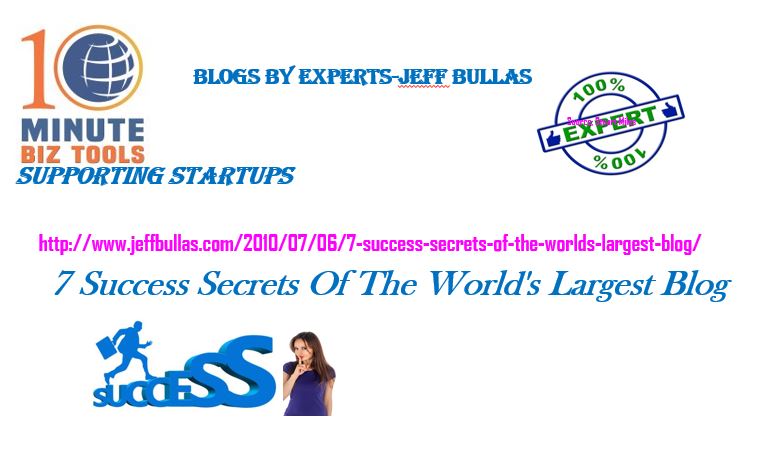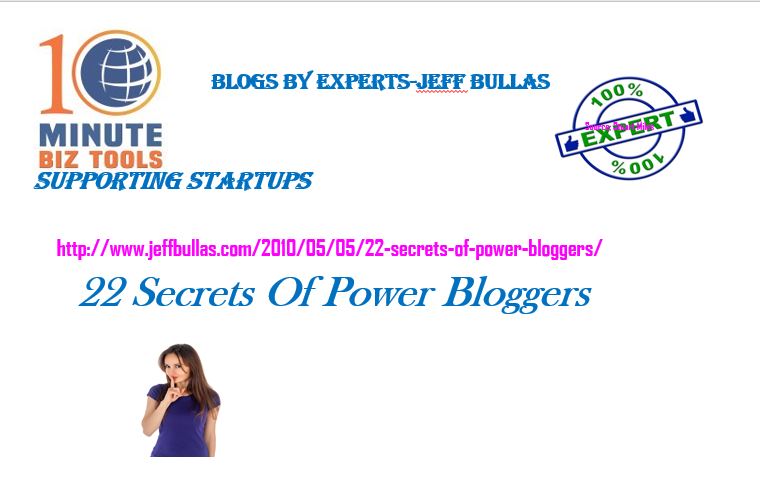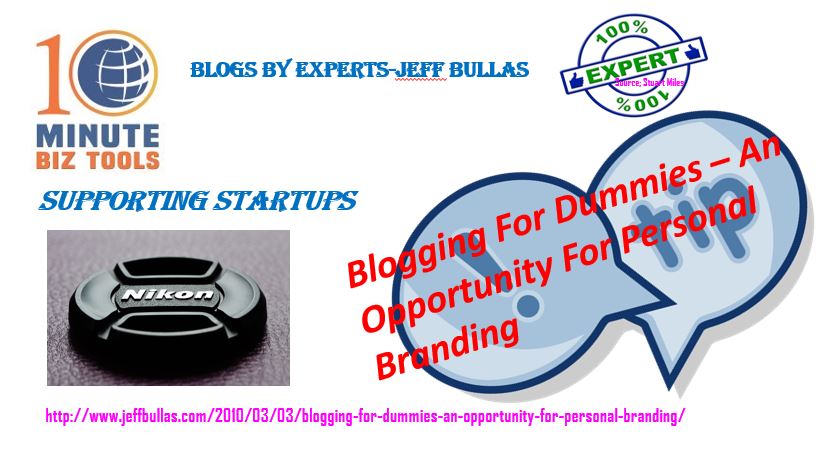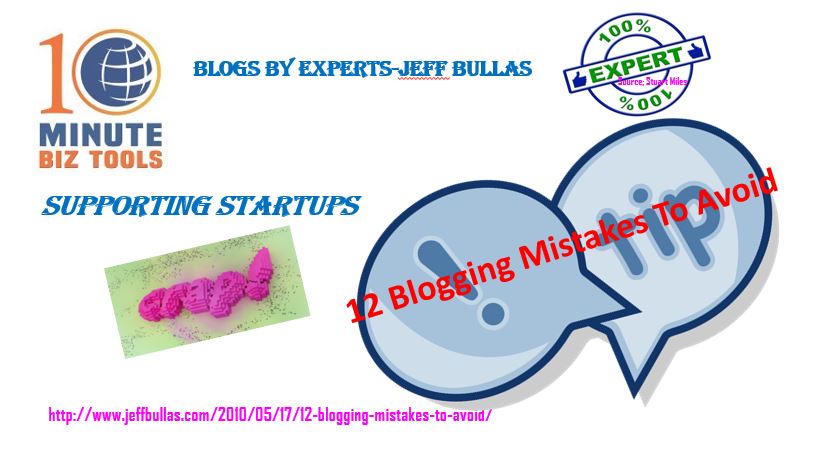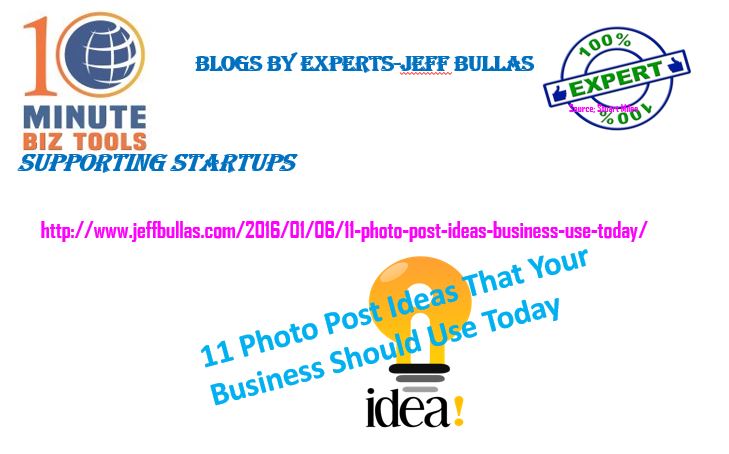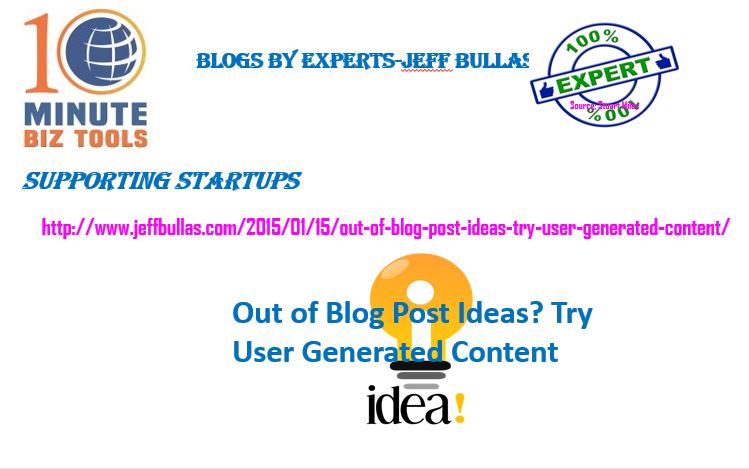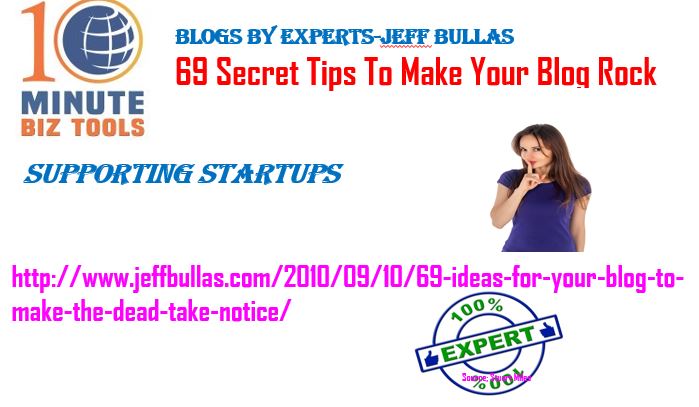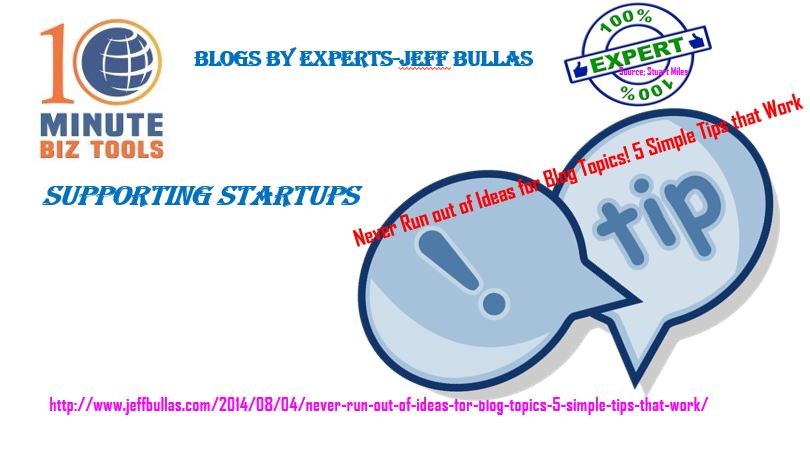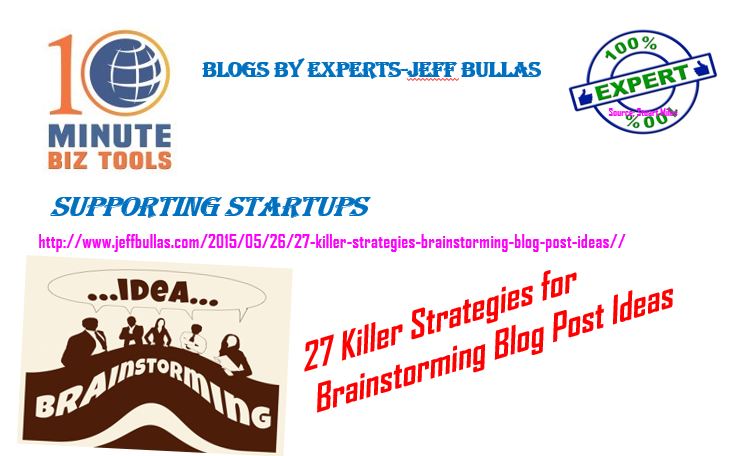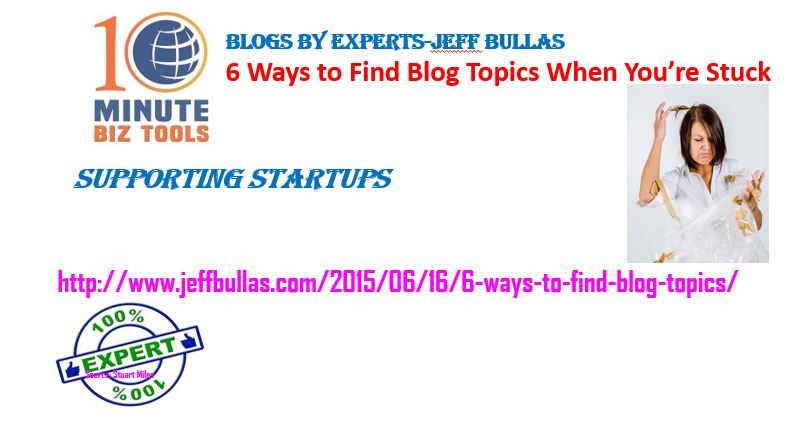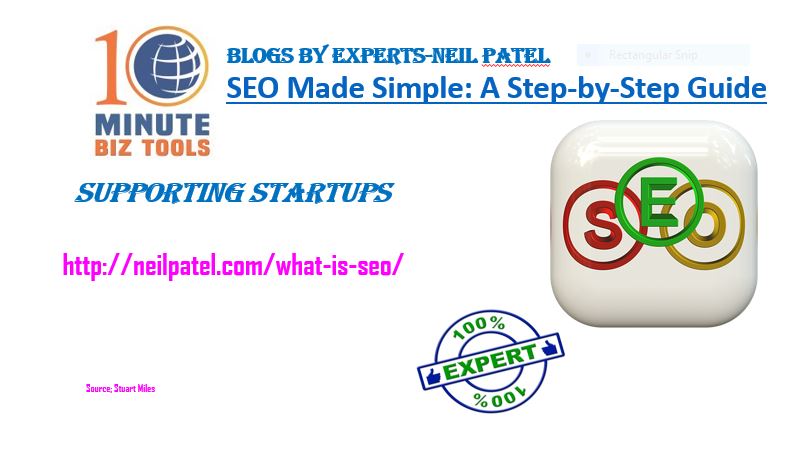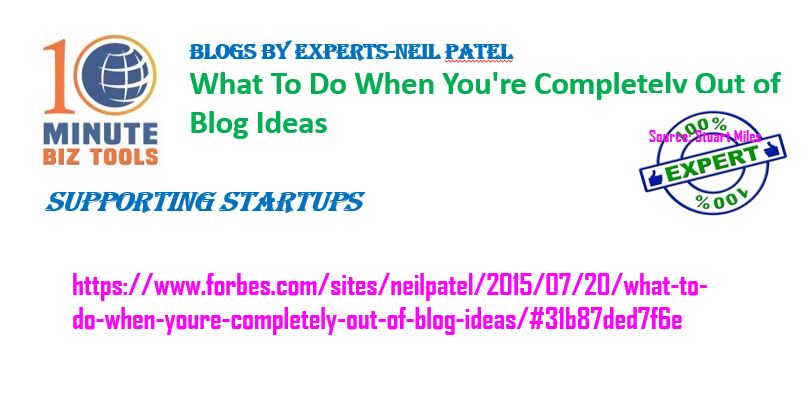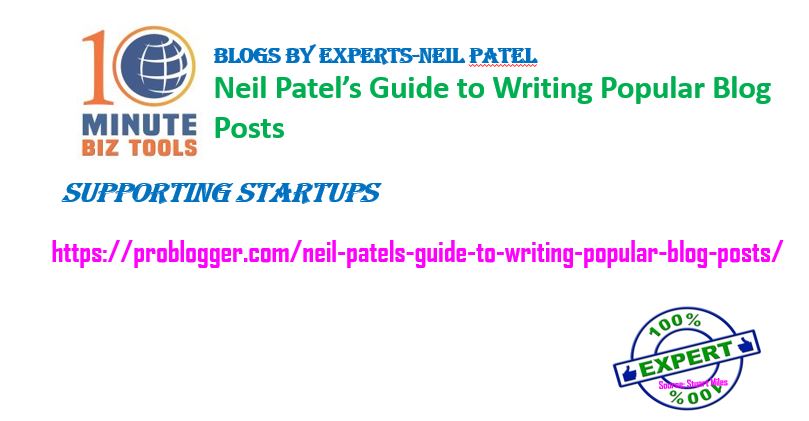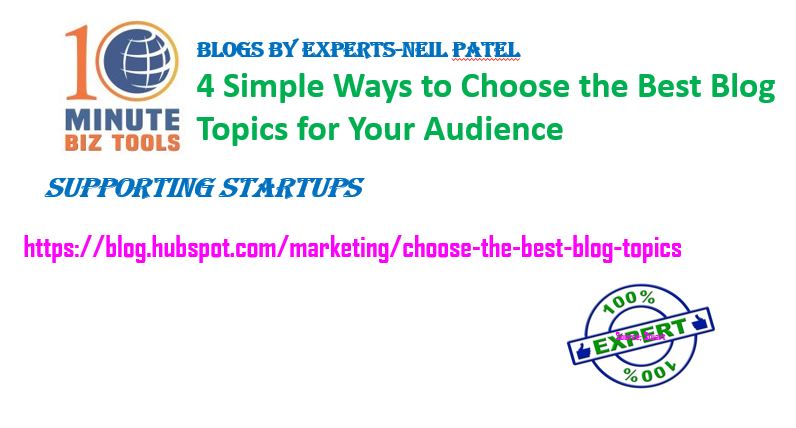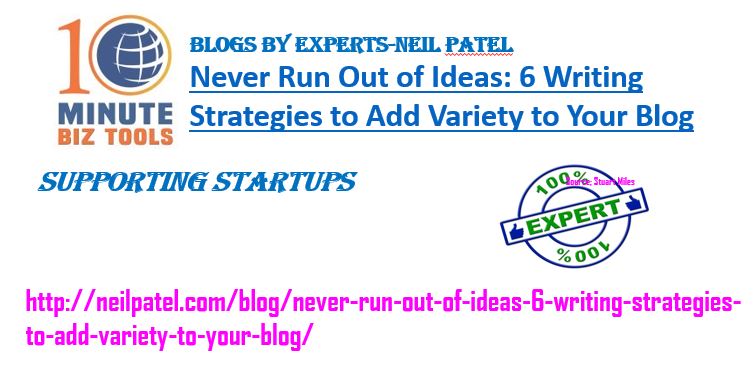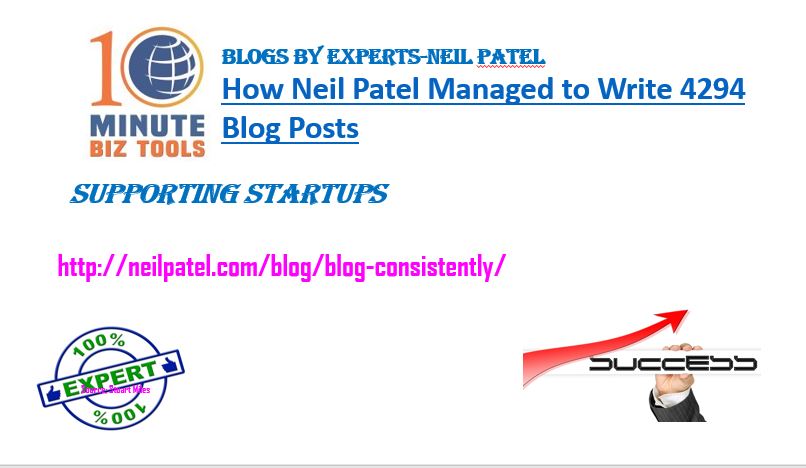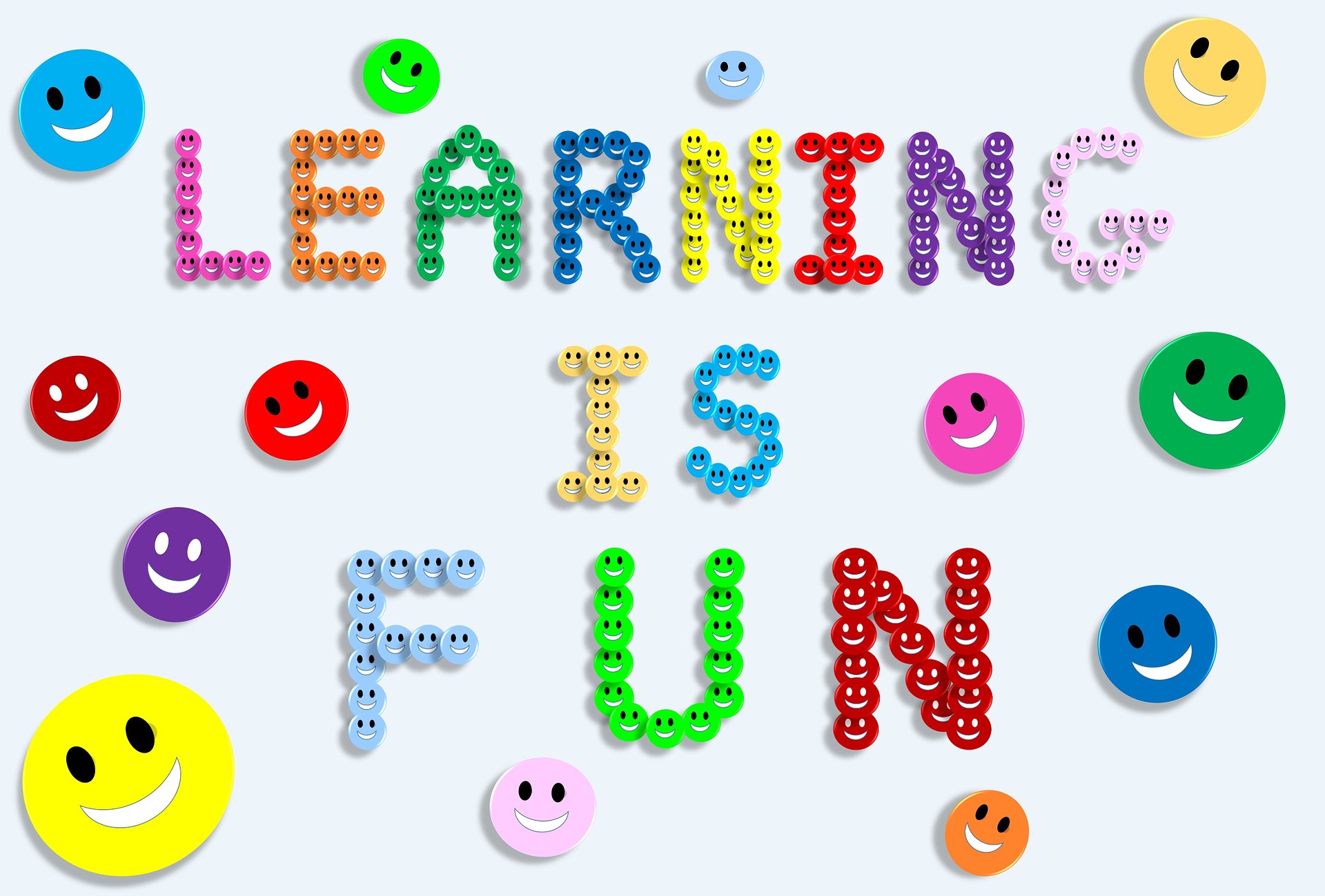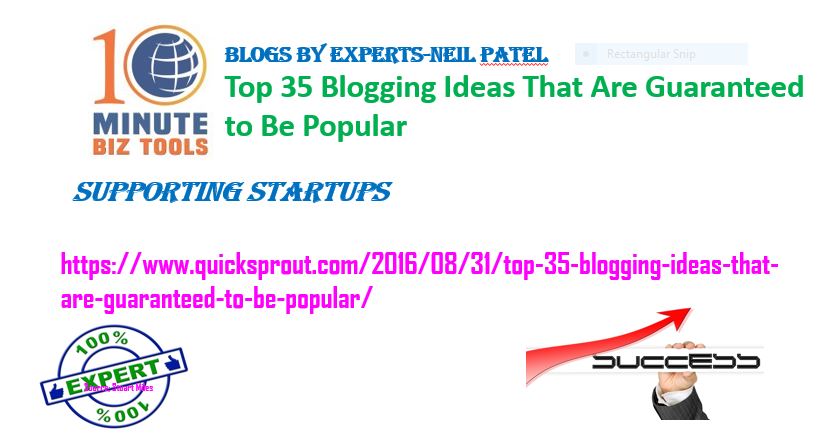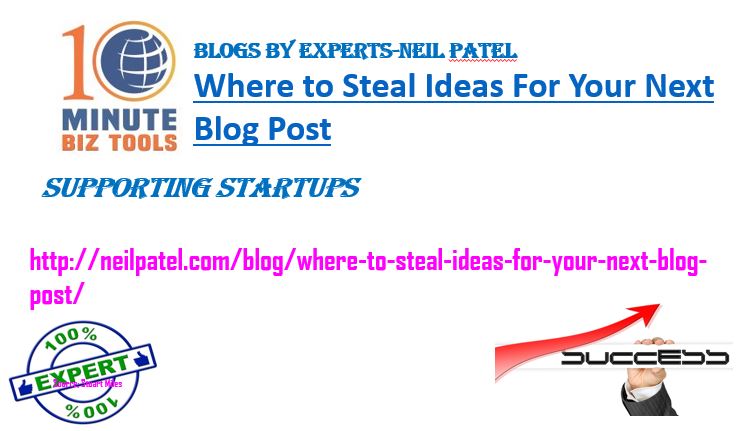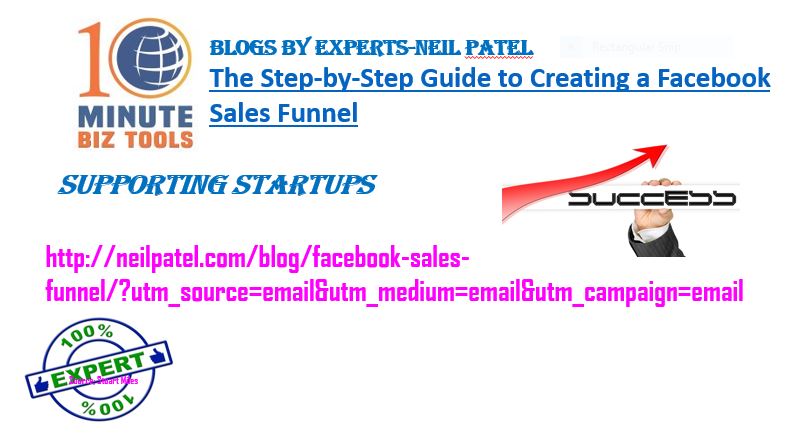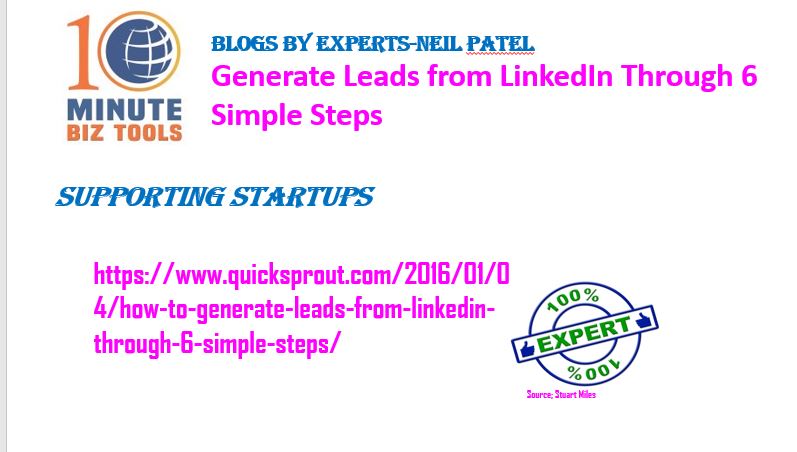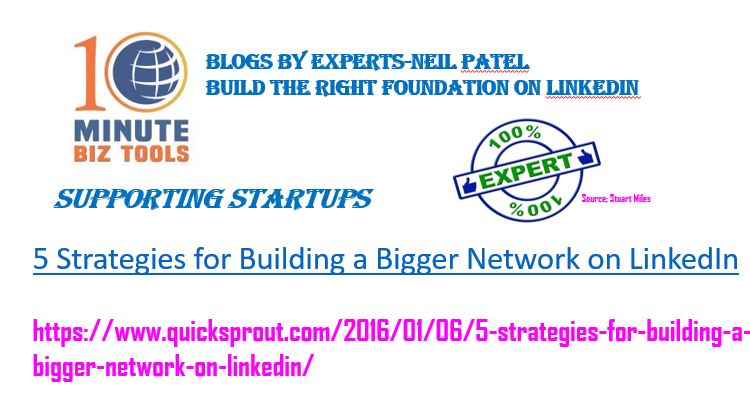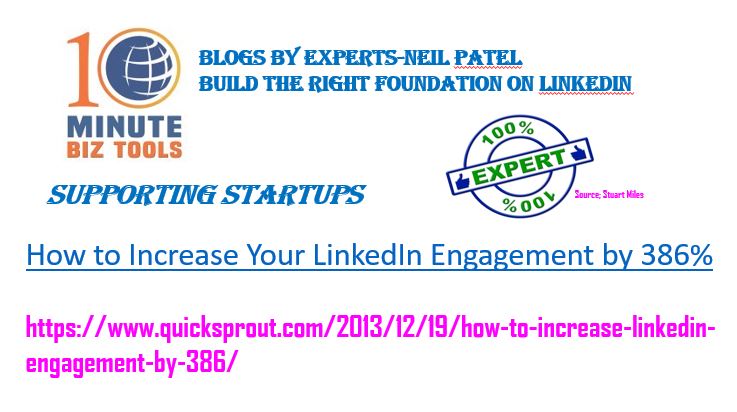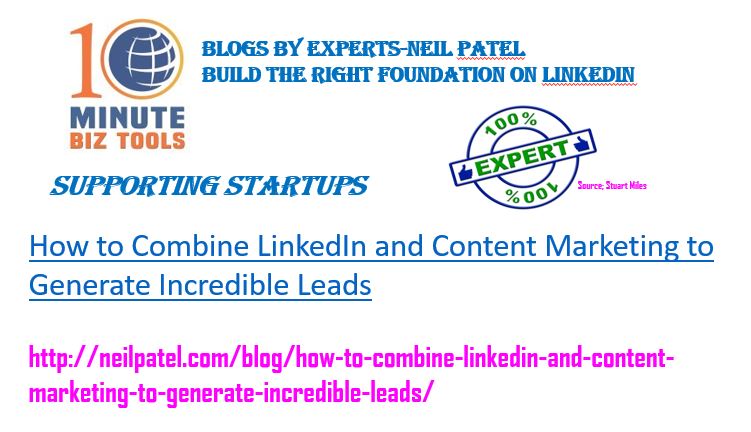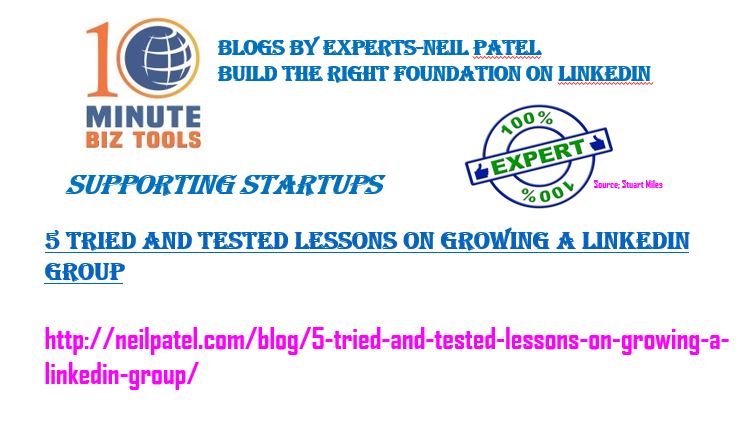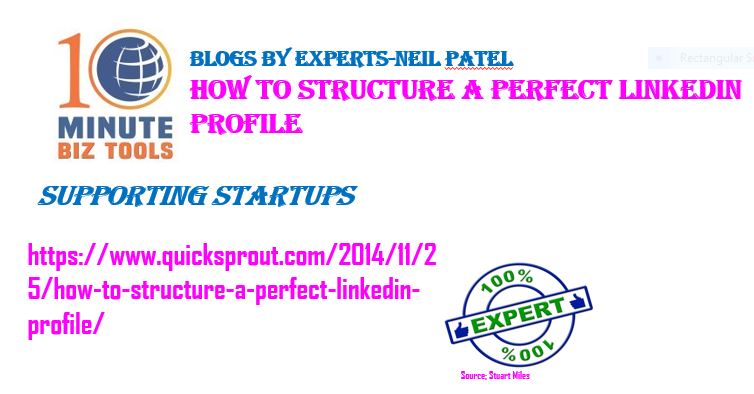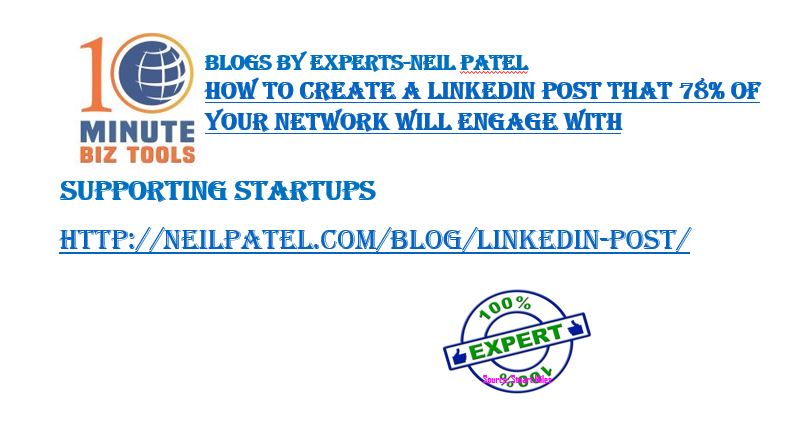 Blogs By Experts- Neil Patel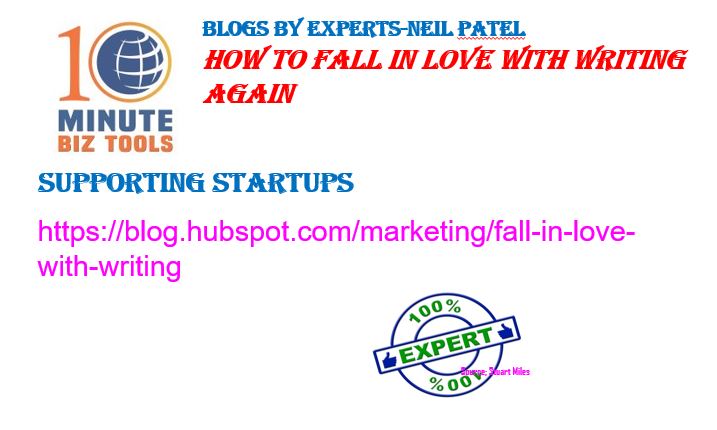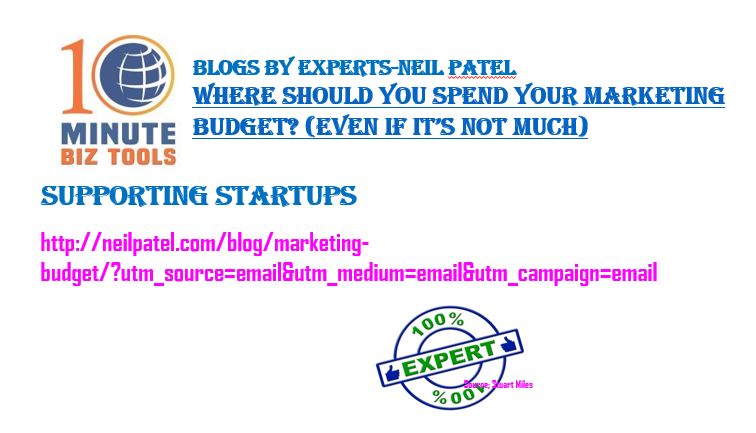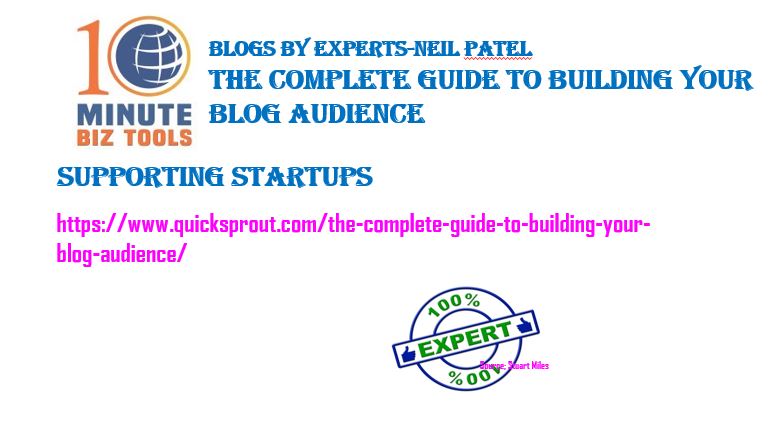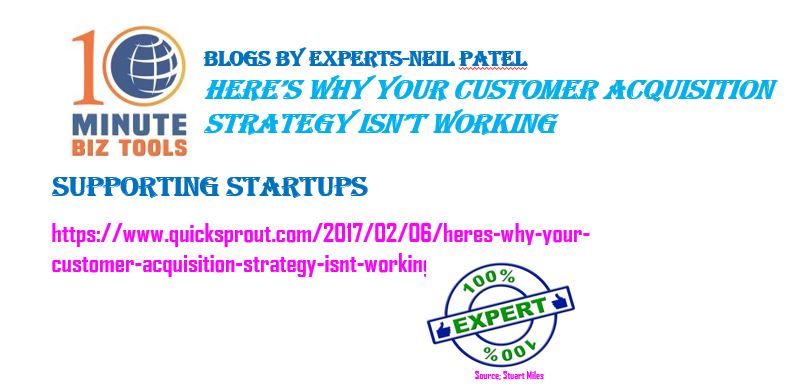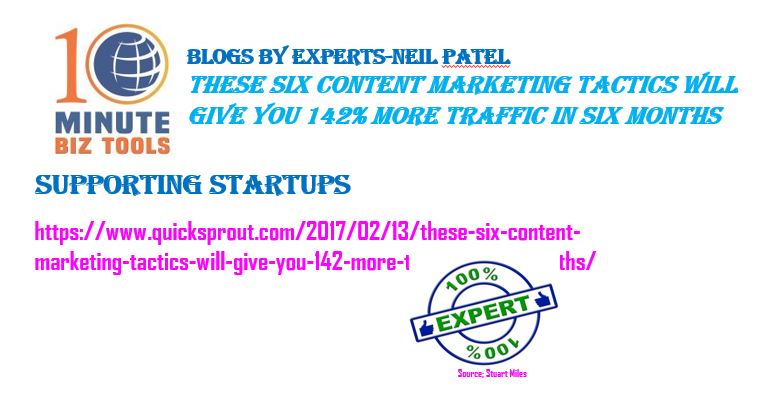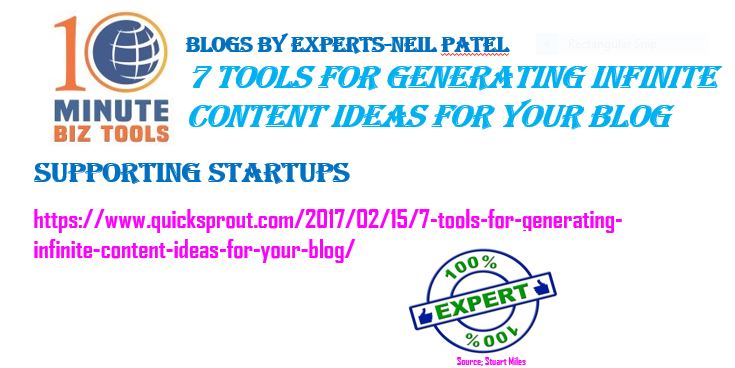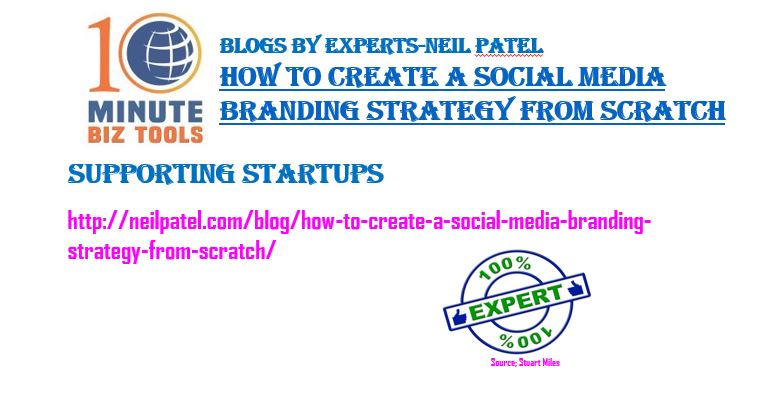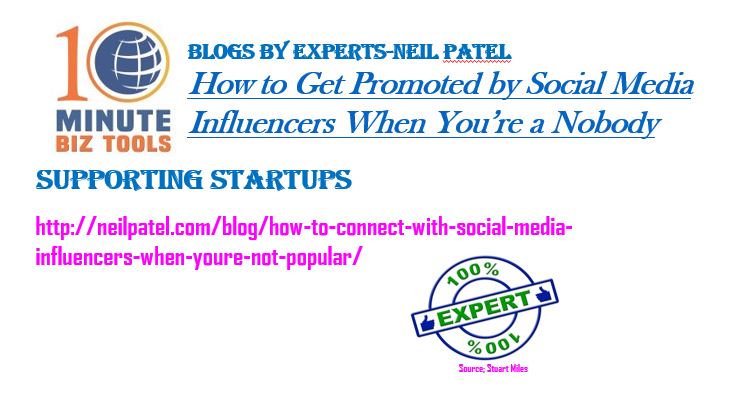 Blogs By Experts- Jeff Bullas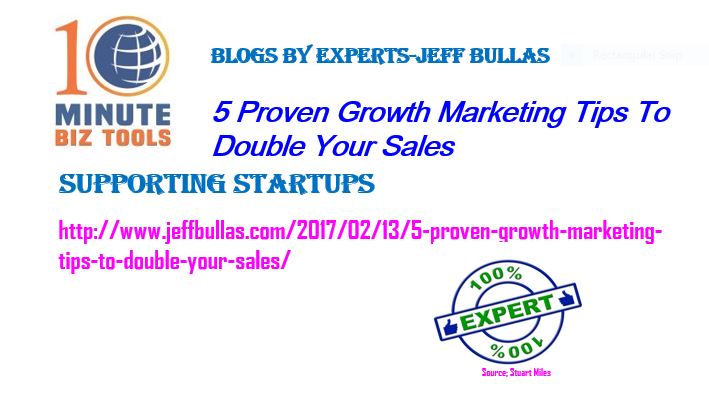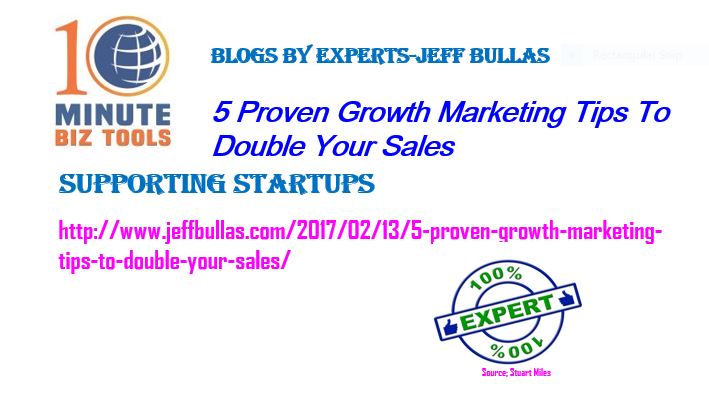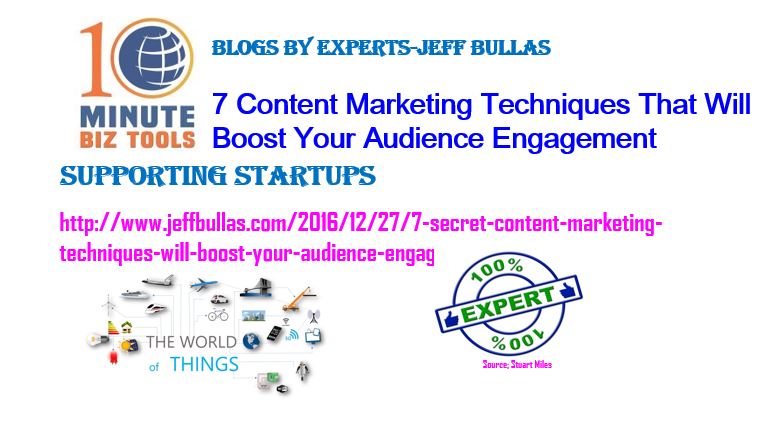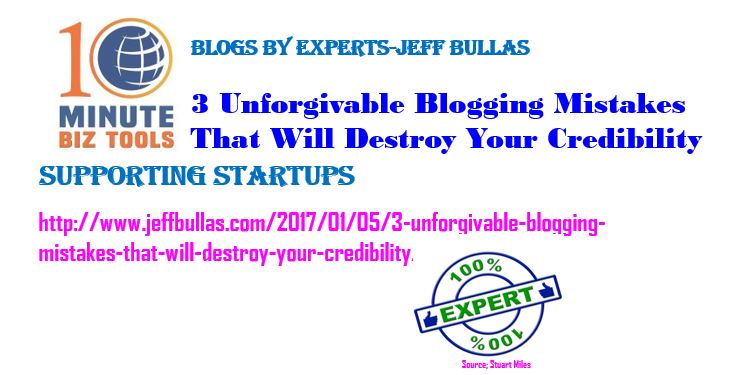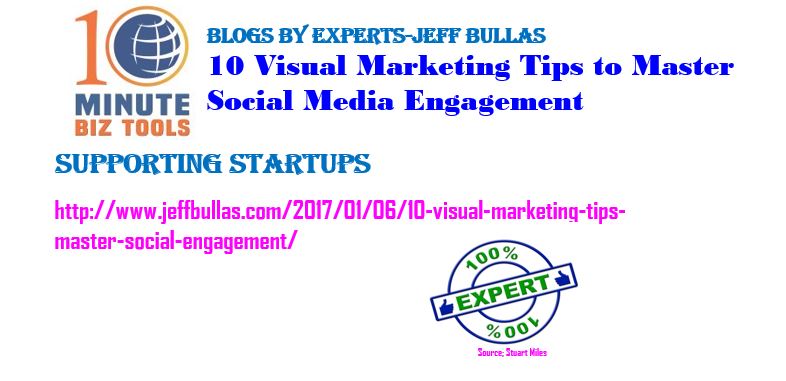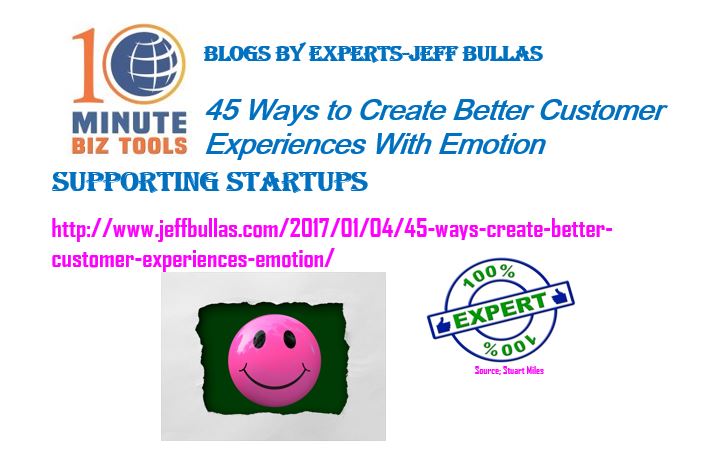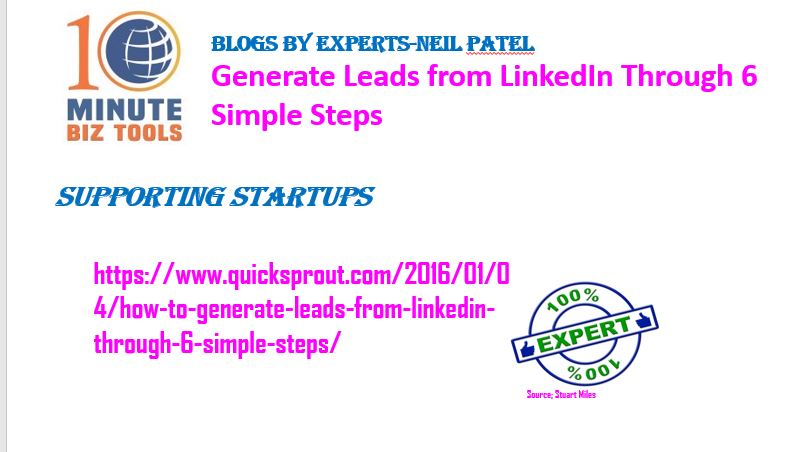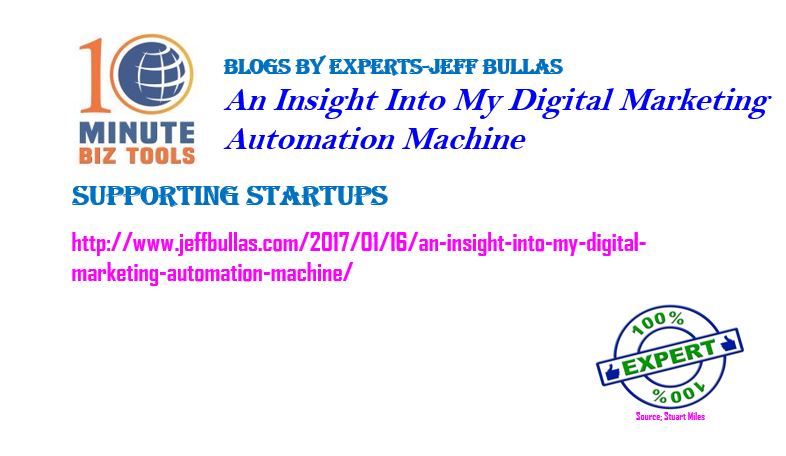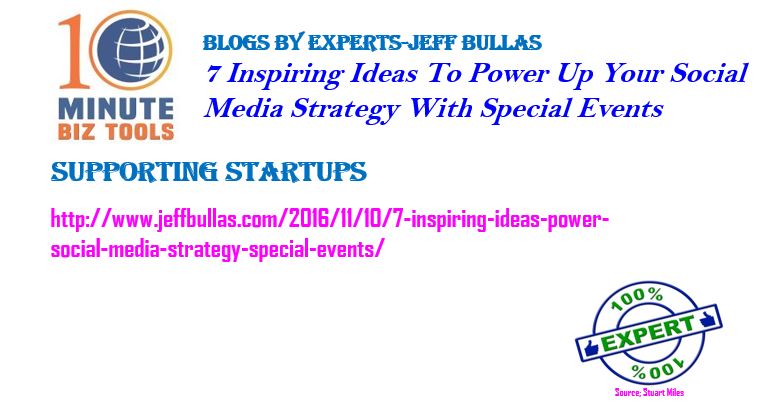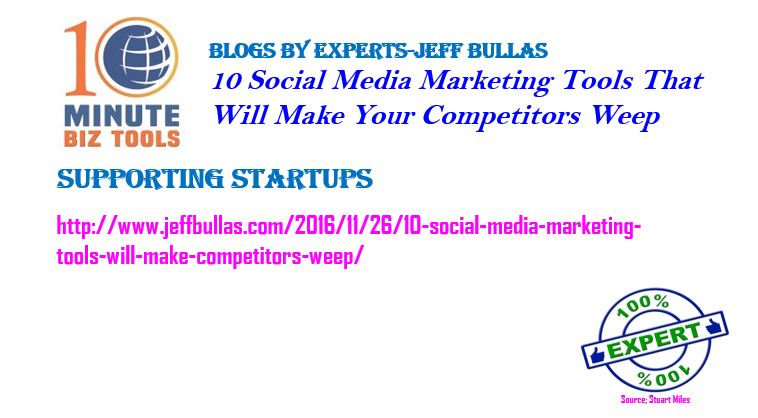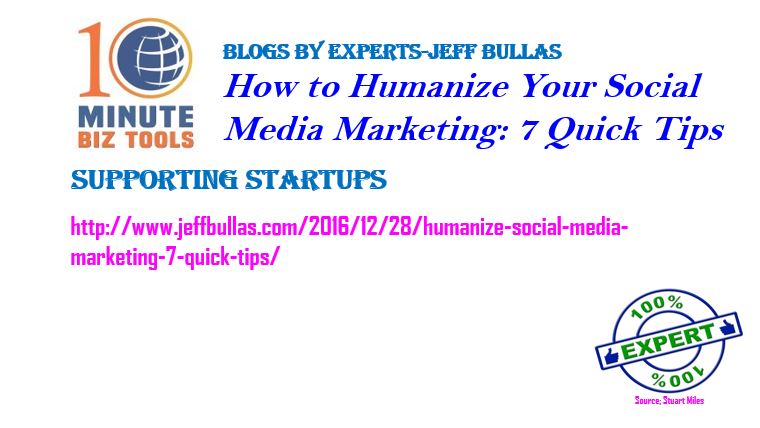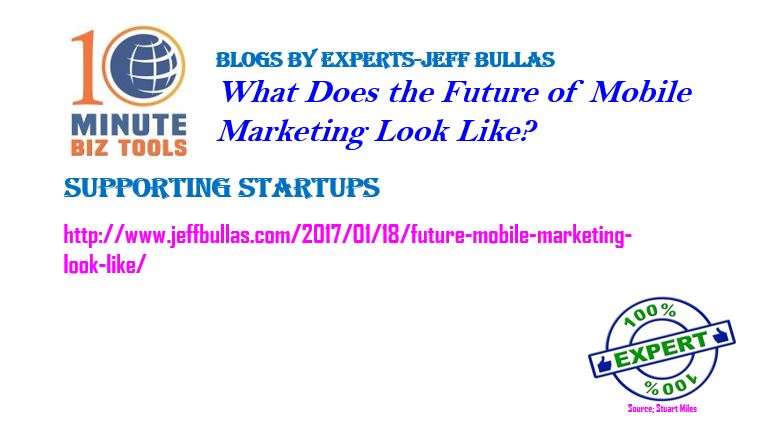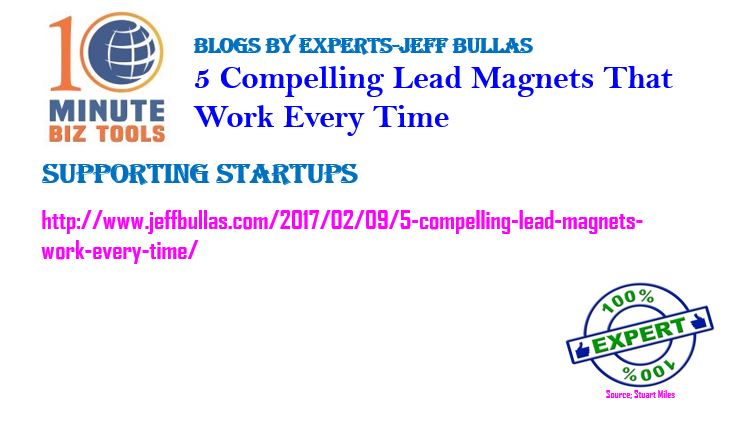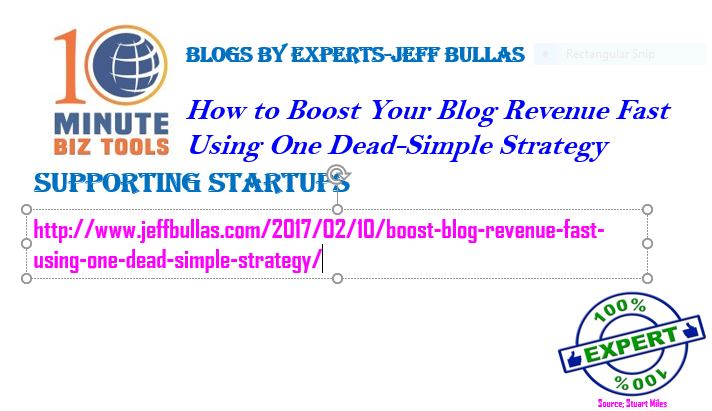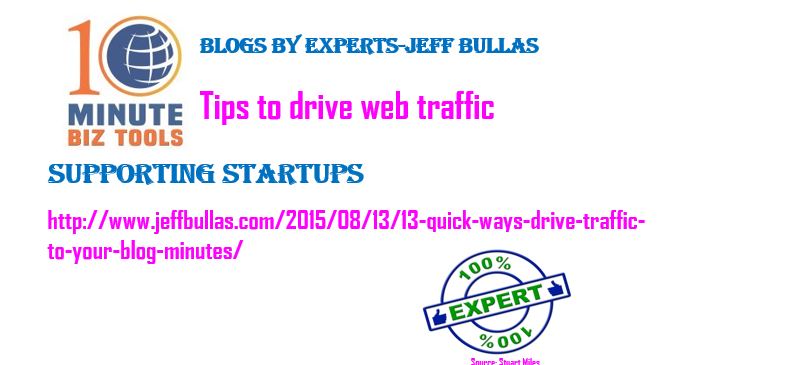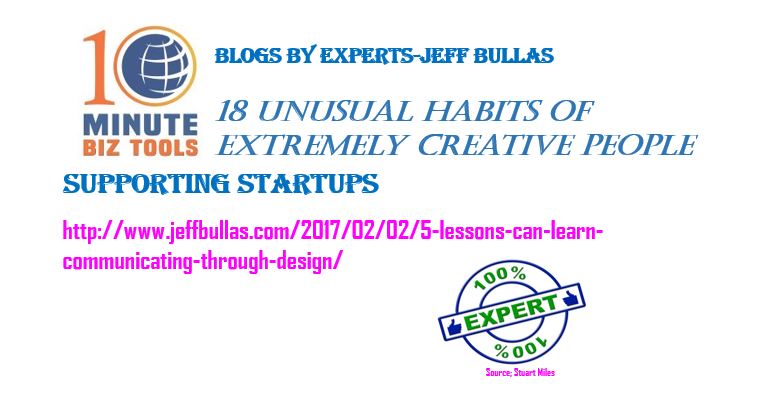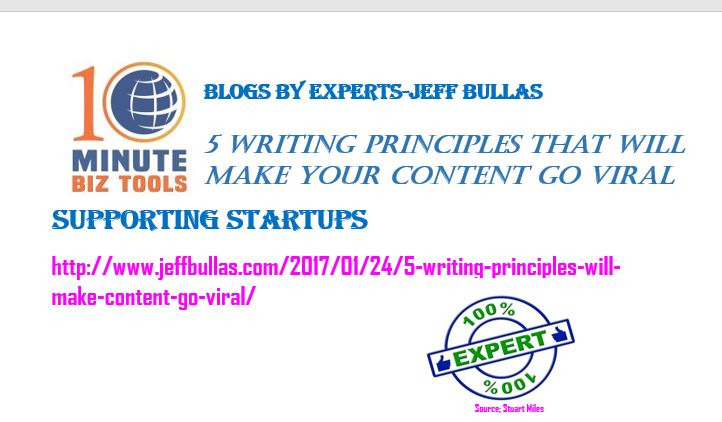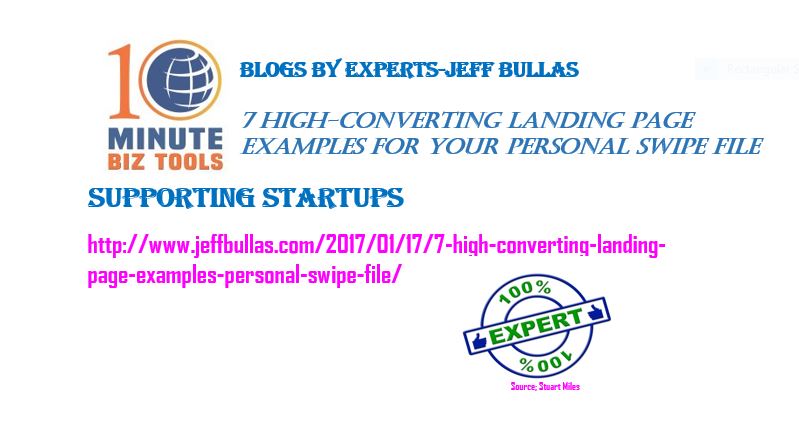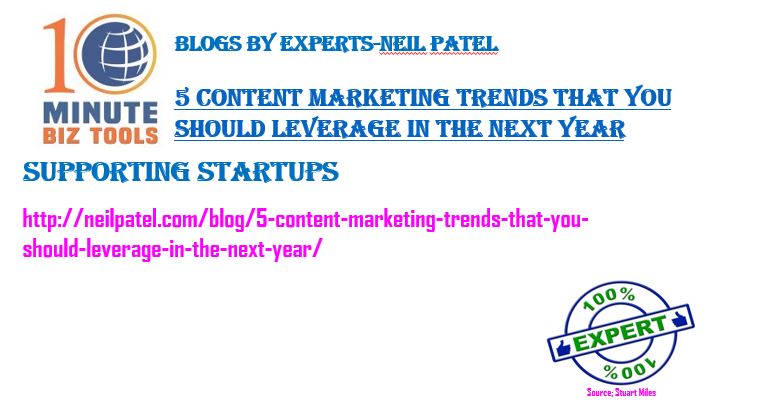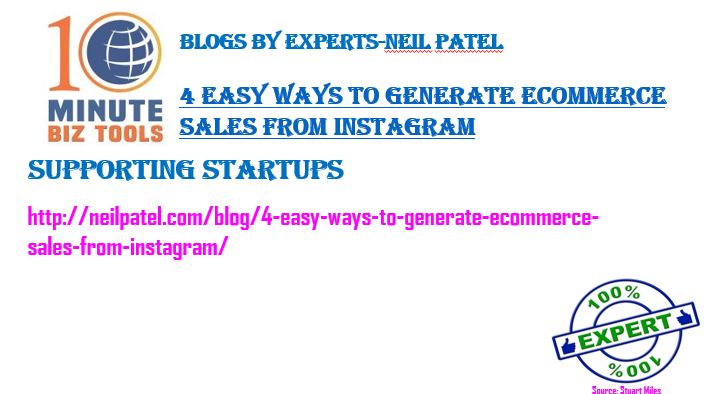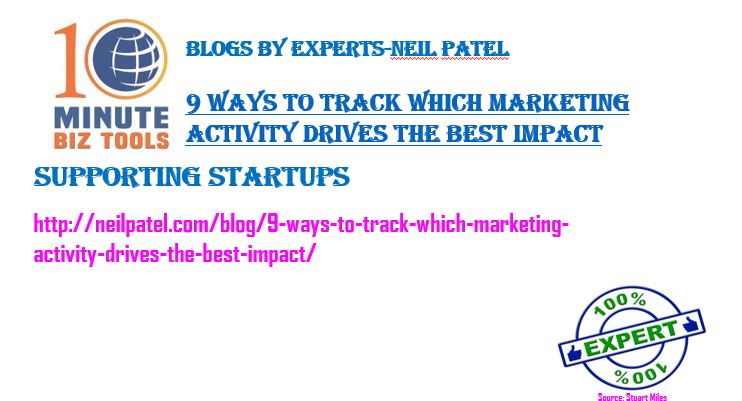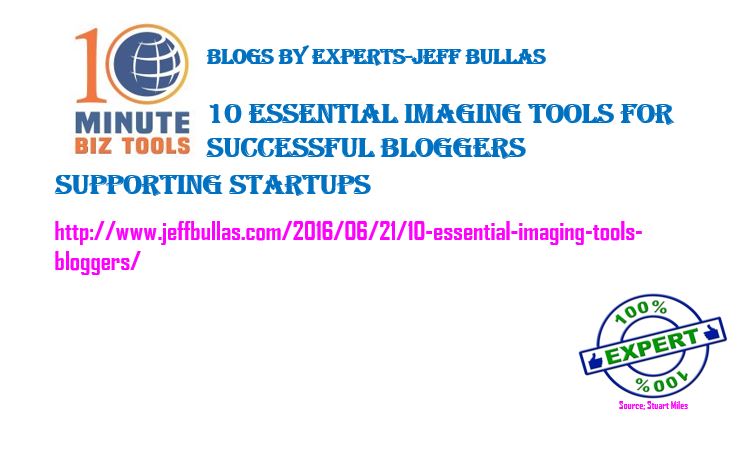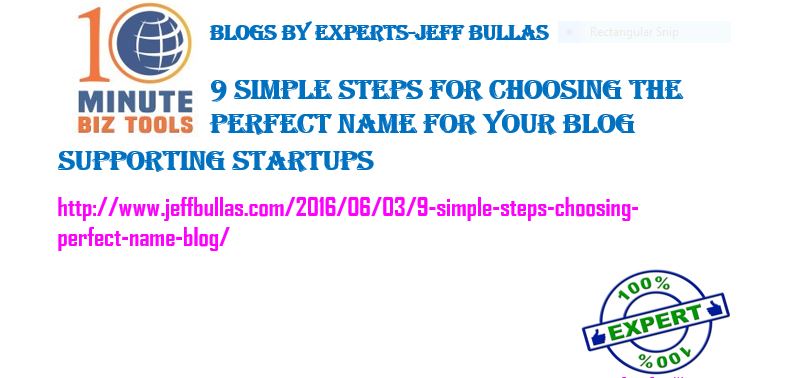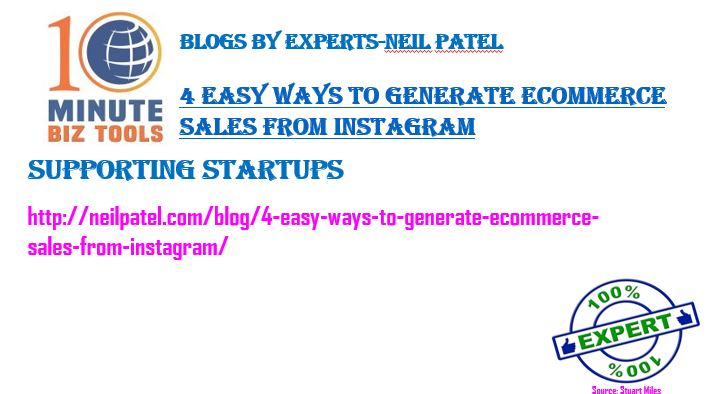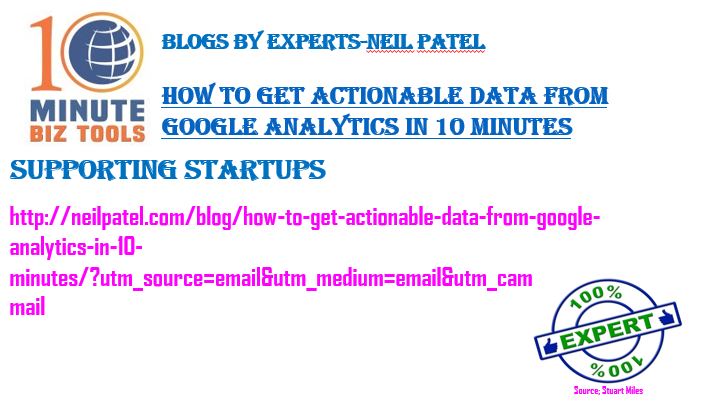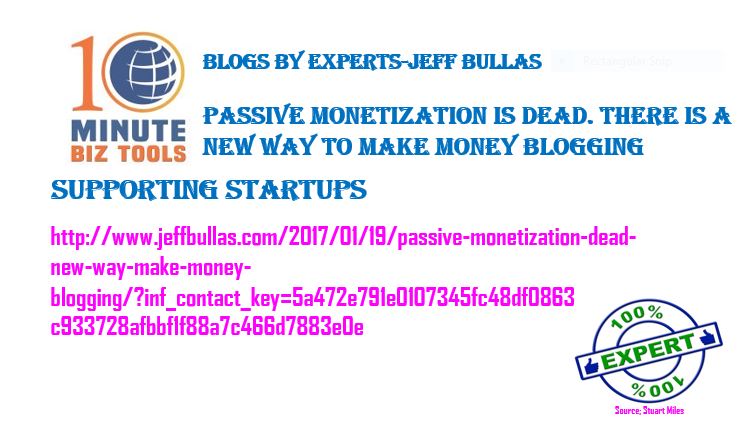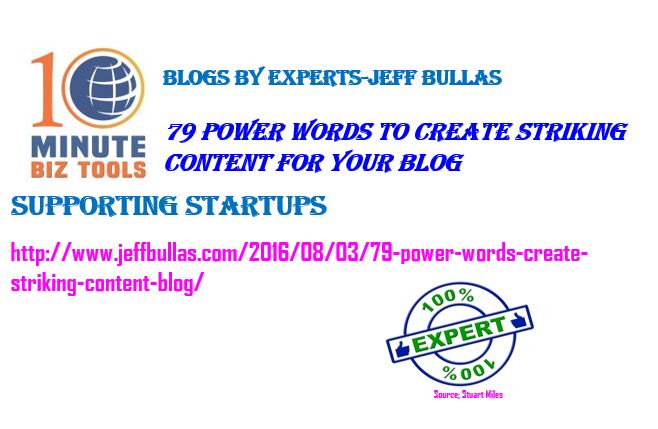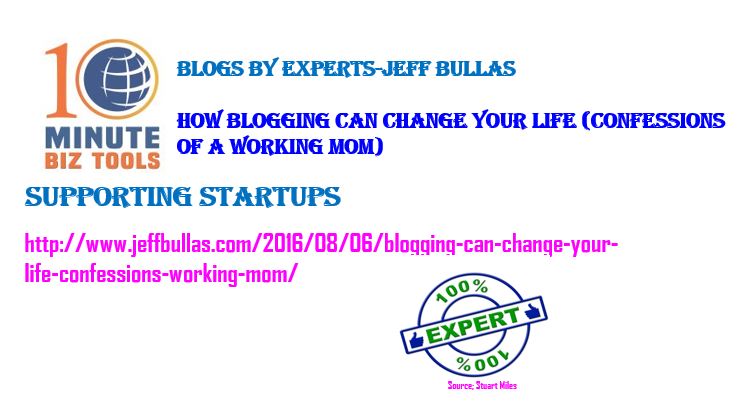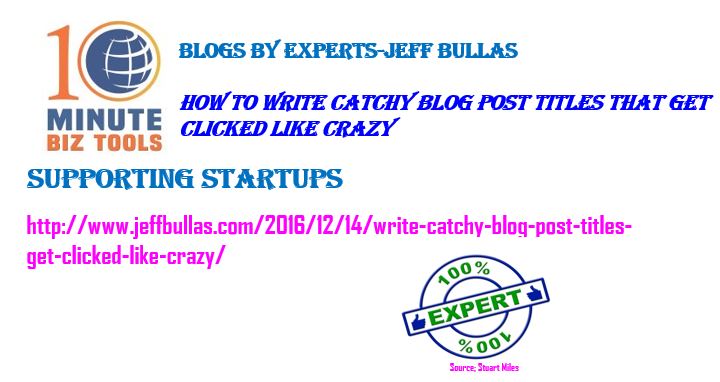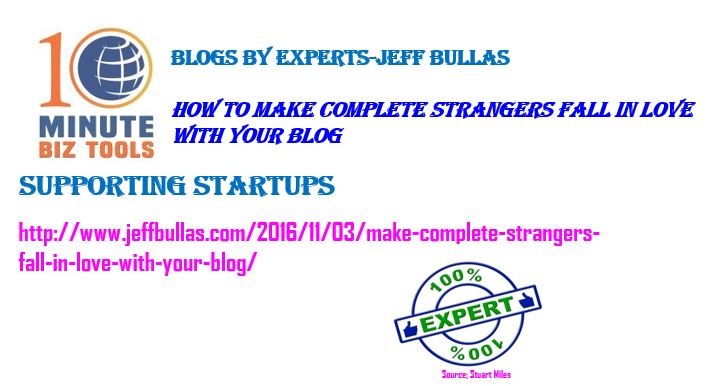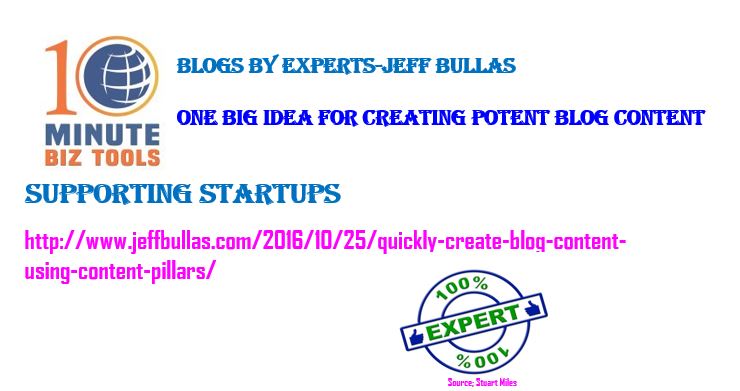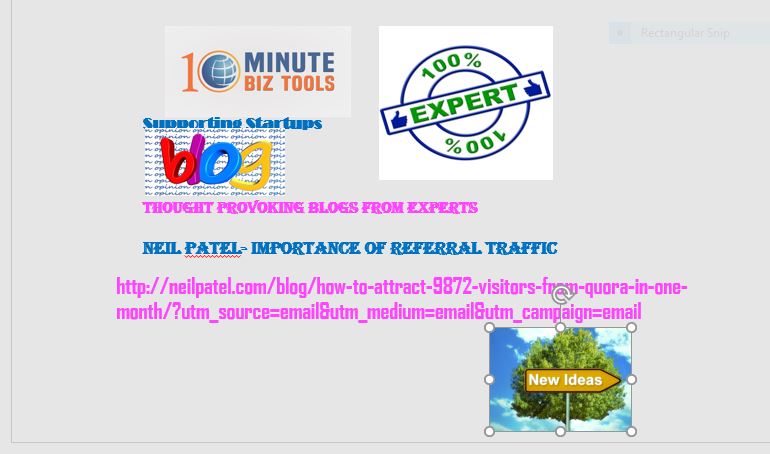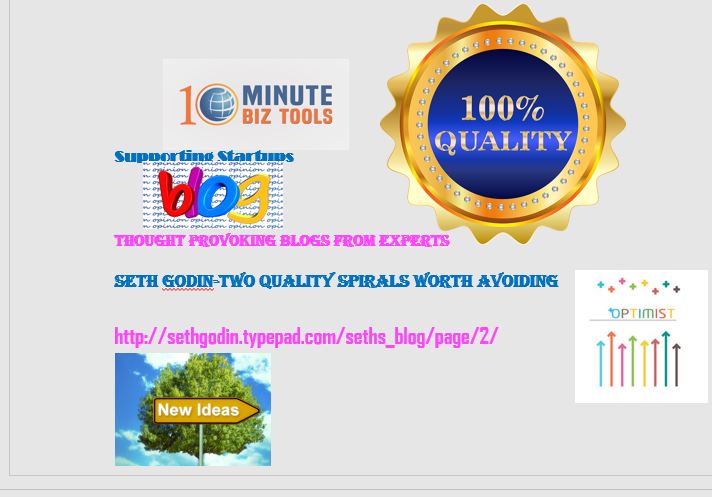 NEIL PATEL TIPS ON BLOGGING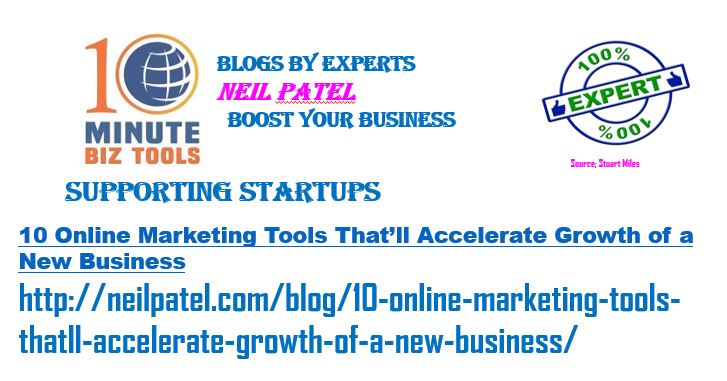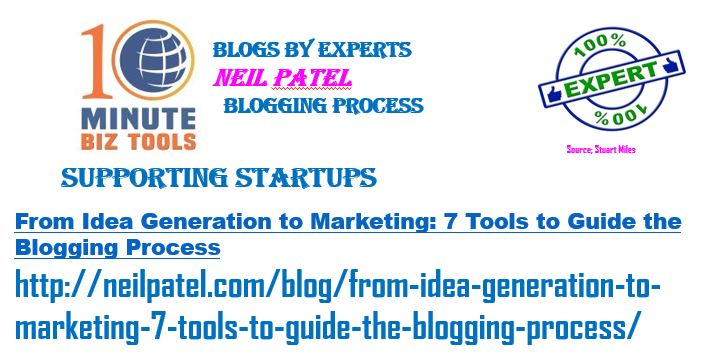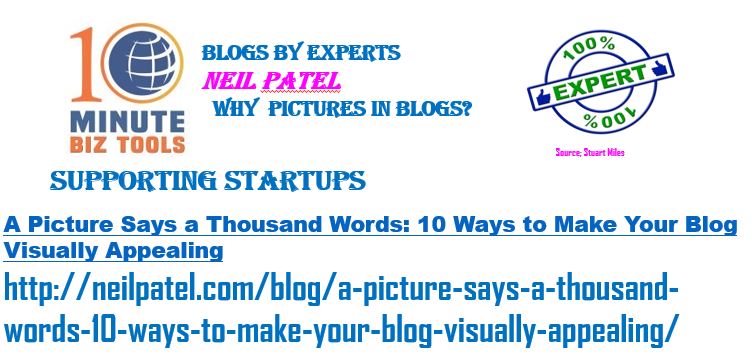 JEFF BULLAS TIPS ON BLOGGING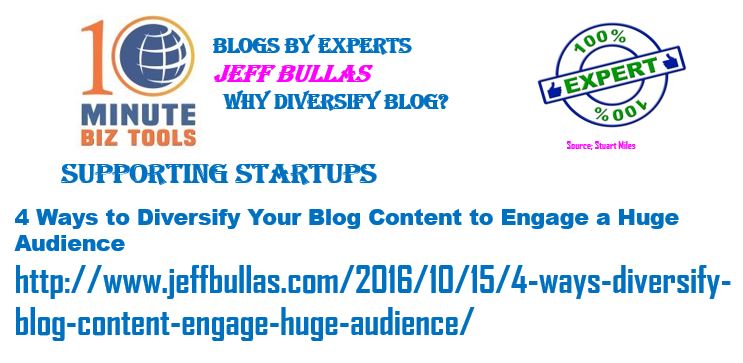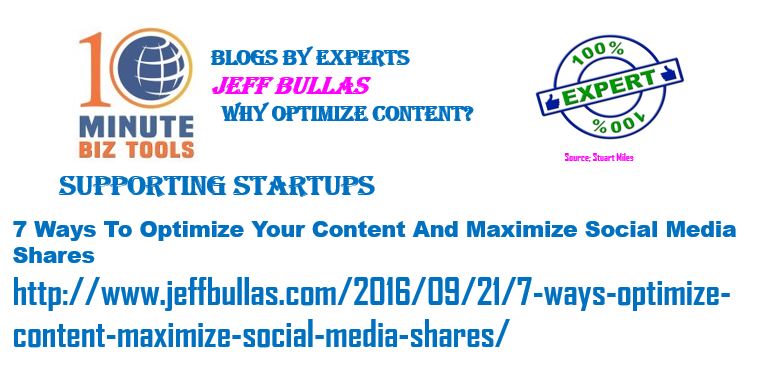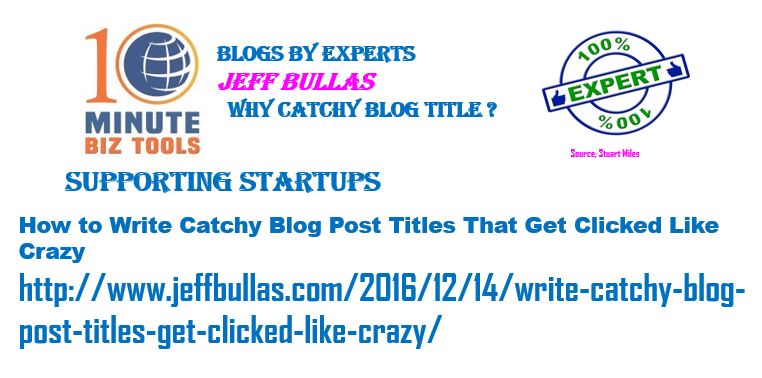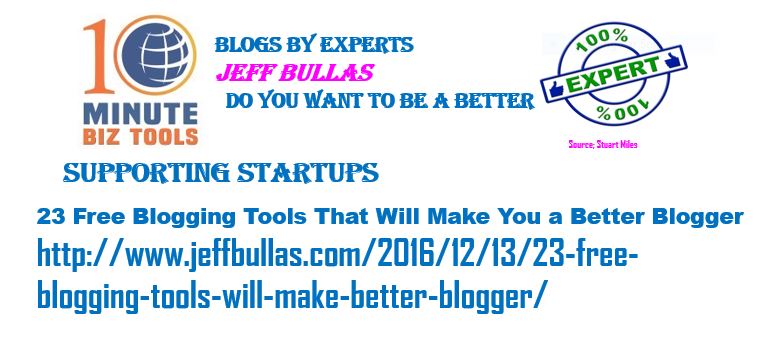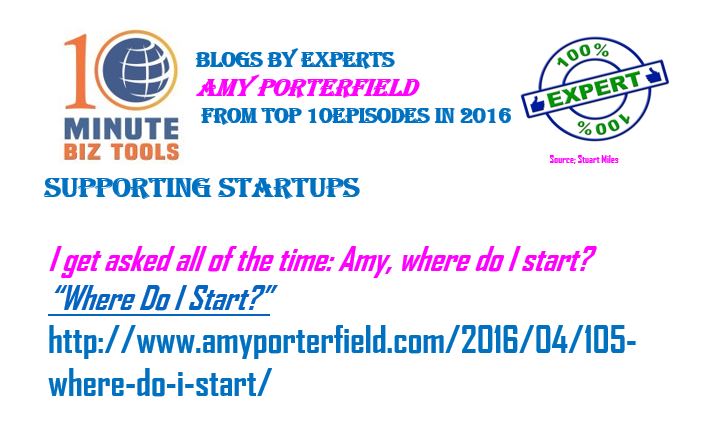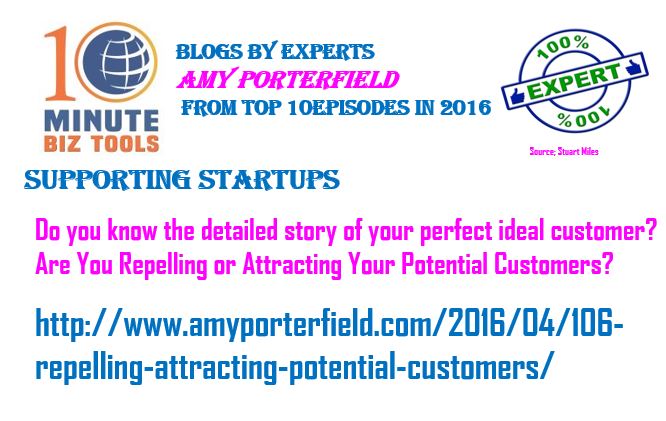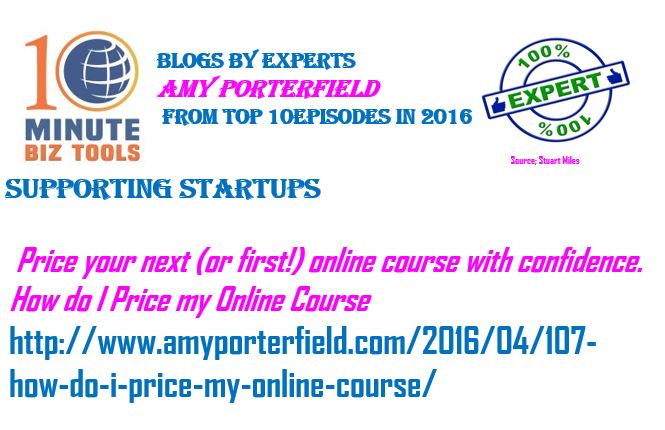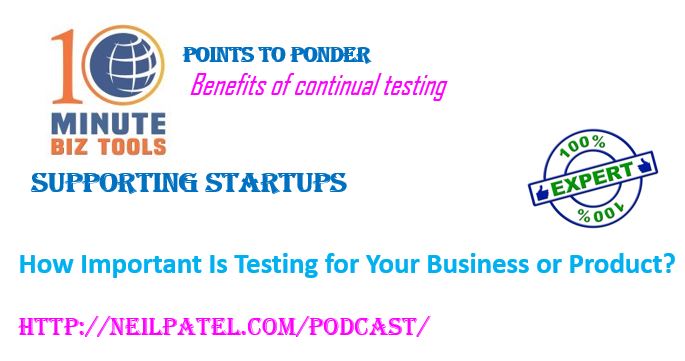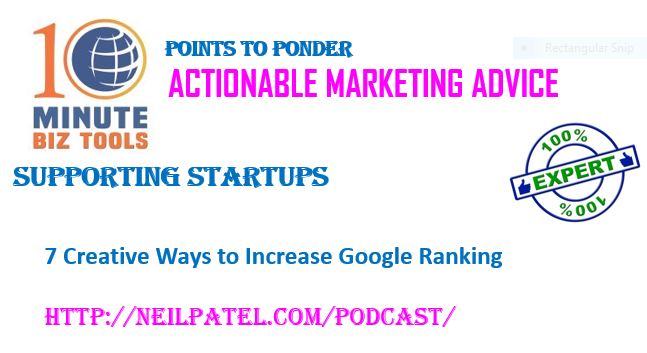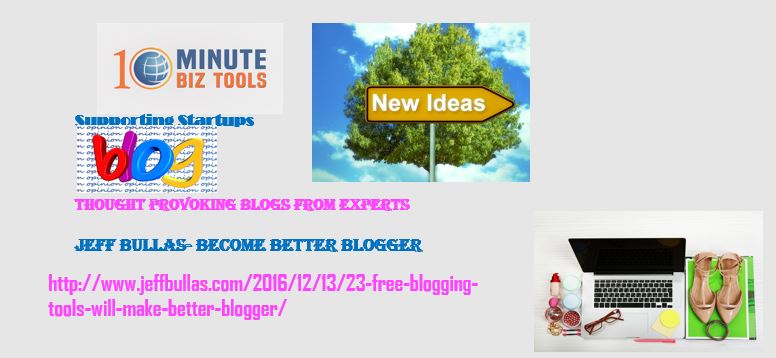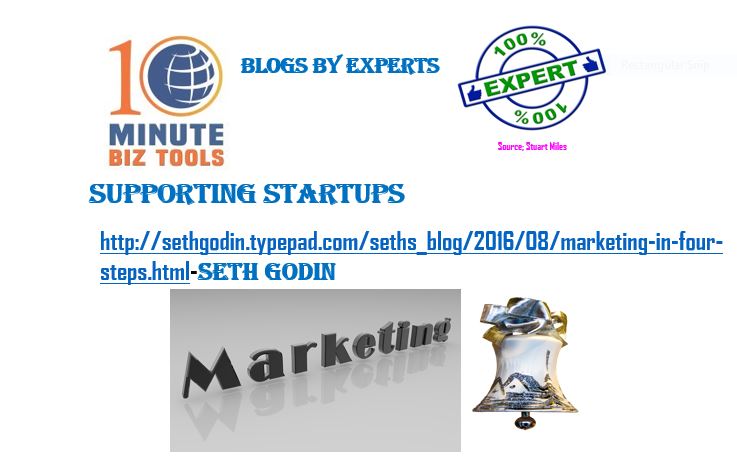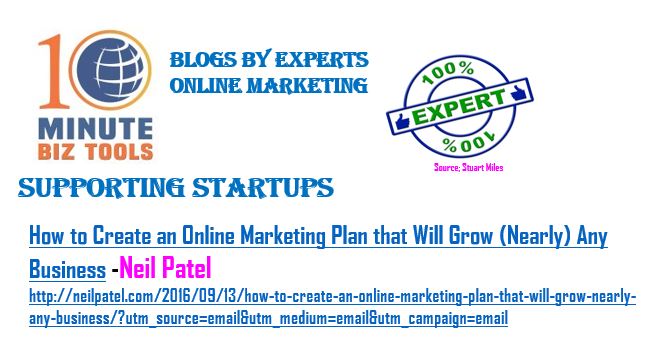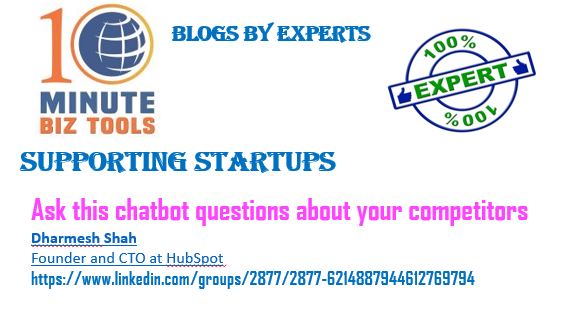 ​