Morning Musings


10minutebiztools
WHY MORNING MUSINGS?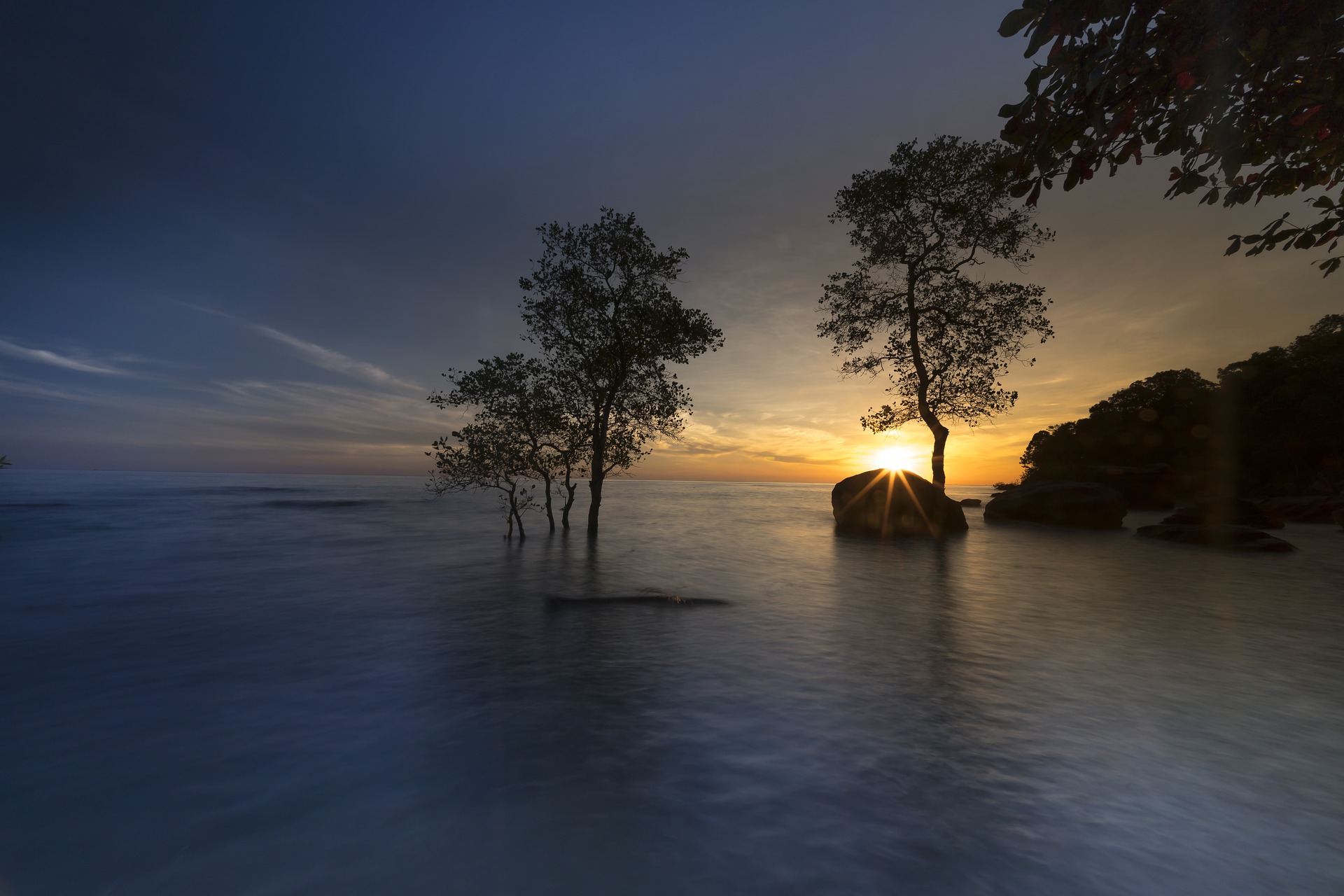 Wake up with new ideas. What happened yesterday is History. Today  create History.
Morning✨ Musings : Opportunity in Tier 2& 3 Towns for food delivery
Are you ready? Dark Kitchen / Dedicated food suppliers also have startup opportunities
Source-TOI
Morning✨ Musings : Focus on Cash Flow
At the beginning of any startup manage cash flow. Cash is critical especially for boot strapped businesses.
Morning✨ Musings : Plastic Free Events
Opportunity for college students to conduct events without plastics.Great opportunity to become Eco-friendly advocates
Morning✨ Musings : Global Food Waste
One third of global food is wasted-WorldEconomic Forum
A British company uses bread waste to produce ale and the profit is given to a charity
Can we do do some thing to reduce waste or convert waste to a useful product?
Morning✨ Musings :  B2B Startup
A startup can become an exclusive supplier to another business.
If you bake bread you can supply it to a supermarket chain under their label
The risks are minimized but you are always under price pressure. However you may learn the ropes as a startup but without focusing on marketing or acquiring customers
Take a call!
Morning✨ Musings : Passion into a Startup
All fundamentals for a successful startup applies
Does the idea solve a problem?
Is there a market fit ?
Most critical; Do you have skills to execute the idea?
Morning✨ Musings : Women Startups- VC /Angel Investment
Lack of women representatives in investment companies appears to create difficulties due to lack of empathy
TOI Report -03-03-2019
Morning✨ Musings : Startup Employee Selection Dilemma
While inducting the employees look for passionate people willing to multitask
Create an atmosphere of trust for them to buy your dream and vision
Morning✨ Musings :  Franchising  route f

or a startup-Is it a good option?

Like in  any life choices there  are both advantages and disadvantages
Reduces risk and the business model has been established
May curtail freedom of franchisee
Morning✨ Musings : What is special about entrepreneurial mindset ?
Ability to spot opportunities
Innovative 
Risk taking and ability to miniseries risks
Morning✨ Musings : Treat Consumers with respect and unwavering focus on product quality
UNILEVER- Ex- Chairman's statement Apples to all startups if you dream of building a BRAND
Morning✨ Musings : I dream to raise seed funding
Are you ready to answer a host of questions by Investors?
Do you have a scalable business model ? and how relevant is your product/service to the market?
Morning✨ Musings : Startup Success-Avoid Procrastination 
Procrastination prevents action and is the biggest impediment/ quality of a startup entrepreneur
Morning✨ Musings : Success Mantra for a startup
Startup Entrepreneurs- Dream Big Keep Diversification in mind to de-risk and grow.
Morning✨ Musings: Learn to think in ambiguity for success
One of the critical skills of entrepreneurial success  is to think in ambiguous situations.
Things change and solutions are not black and white when problems arise.
Morning✨ Musings 
 : JUGGAD- Anybody can do incremental innovation - Knife Sharpener
I saw a knife/ Scissors sharpener on two wheeler with pre-recorded message to attract customers from their homes.
Saving of Time and can make more rounds per day!!
Aspiring Startups- You too can innovate and succeed
Morning Musings 
 : Why EMOJIS in Communication?
Improve user engagement using EMOJIS
Addresses the short attention span of viewers especially MILLENNIAL
Morning Musings : What can be right pricing strategy for a startup in a highly competitive market ?
If all the future matches price point could be the same as that of competitors.
However Nirma defied the advice. Balaji Wafers defied the advice
The target market could decide the price point.
Morning Musings : Social Media Marketing for Startups
Select the right media. Consult the experts. Plenty of material available in the web to help you.
Morning Musings:e-waste generation is the fastest growing waste
Source: TOI
Aspiring startups -Do you see an opportunity to solve this pressing problem of the society?
Morning Musings:Why Growth mindset for startup entrepreneurs?
Growing Business helps to spot opportunities in the environment and  keeps your radar on competitor's strategies
Morning Musings: Schoolpreneurs ( Entrepreneurship at Schools)
Entrepreneurs Skills are life skills. Build the skills at the school level.
There are many success stories.
AGE IS NO BAR for starting a venture
Morning Musings: Startup is not for faint hearted
Aspiring startups should know business success happens over a period of time. Long term not short term.
Obstacles are many but it is you who can overcome it.
Morning Musings:Blogging has become an essential Tool
Blogs help you to connect with your target community
Choose a topic
Be regular and decide the periodicity of publishing
Morning Musings: FINTECH Startup Opportunities in India
Fintech in India is attracting venture investments. It is also a fastest growing segment.
The digital environment is creating new opportunities.
ARE YOU READY!
Morning Musings: Lot of support from Government for Startups
How to approach and evaluate
You can seek the help of  your mentor
You can get connected with those who have  availed the support already
Join the appropriate online forums and post your questions 
Seek clarifications directly from the officials
Morning Musings: Innovative Technology Ideas
Apply for accelerators
If accepted you build a strong network and get support in funding and marketing your idea
Morning Musings - Technology has become an enabler for Startups
Most of our day to day life is intertwined with use of technology. Even your startup is not tech. driven if you do not use technology you may loose competitive advantage.
Study competition and consult your mentors.
Morning Musings - Why attend seminars in your business related areas ?
It helps in networking
You can come across experts who can probably be part of your advisory board
Who Knows you can locate a potential partner/ customer
It is worth investing time at least once a month
Morning Musings - Why Value Addition ?
Value addition in product/ service offering can give a competitive advantage. Helps in enhancing customer experience and retention.
Picking up car for service and delivering
Adding a feature without additional cost
Extended warranty
Morning Musings - 3D Technology a low cost startup Option
3D Technology provides a low cost option for your startup dreams !
 3D  Printed Jewelry could be an option and combined it with an online store
Morning Musings  - Everyone is not your customer
The aspiring startup entrepreneur should have a target audience. otherwise precious cash will be consumed if you try to market to everyone. world is the oyster may not apply to your product/service
Morning Musings  - Digital Marketing Dilemma

Selecting the right  channel is critical. Plenty of expertise available in the entrepreneurial network. Save time and cost by seeking help as digital marketing has moved from like to have it to should have it.
Morning Musings - Crowd Funding for Startups
Developing Prototype and Product testing may require funds.(SEED FUNDS).Getting seed funding may be difficult as proof of concept is not available.
Is crowd funding a viable option for a startup?

Morning Musings- Domain Knowledge KEY

Domain knowledge is important for an aspiring startup entrepreneur.
Restaurant Startup: Passion for cooking is an asset
Tech. Startups are usually by domain Specialist
Content writers/ Webinars are conducted by acknowledged experts
  Morning Musings-RIGHT MIND SET CRITICAL
 Aspiring startups:Having a right mindset is critical for traversing the entrepreneurial journey. Find out what is the right mindset before jumping into the pool.
Morning Musings-Managing Stress
The Journey of a Solopreneur is lonely. You will face tough times. Build enough support system which will help you to manage the STRESS
How can I succeed with my idea when similar established products are already in the market?

I hear most of the startup ideas are based on existing products/ service in the market.How can I compete?
Read the story of Karsnabhai Patel of NIRMA fame who started from home but ultimately became a threat to established MNC- Hindustan Lever.
You can can create your own niche through service /price/ speed of response. 
Technology has enabled new opportunities for a startup which solves society's problem. Low cost and lean startup is a boon.
Are YOU READY?
​