Pearls of Wisdom Series  # 

171




 
Wannabe Entrepreneurs  who have only 2 minutes for Gyan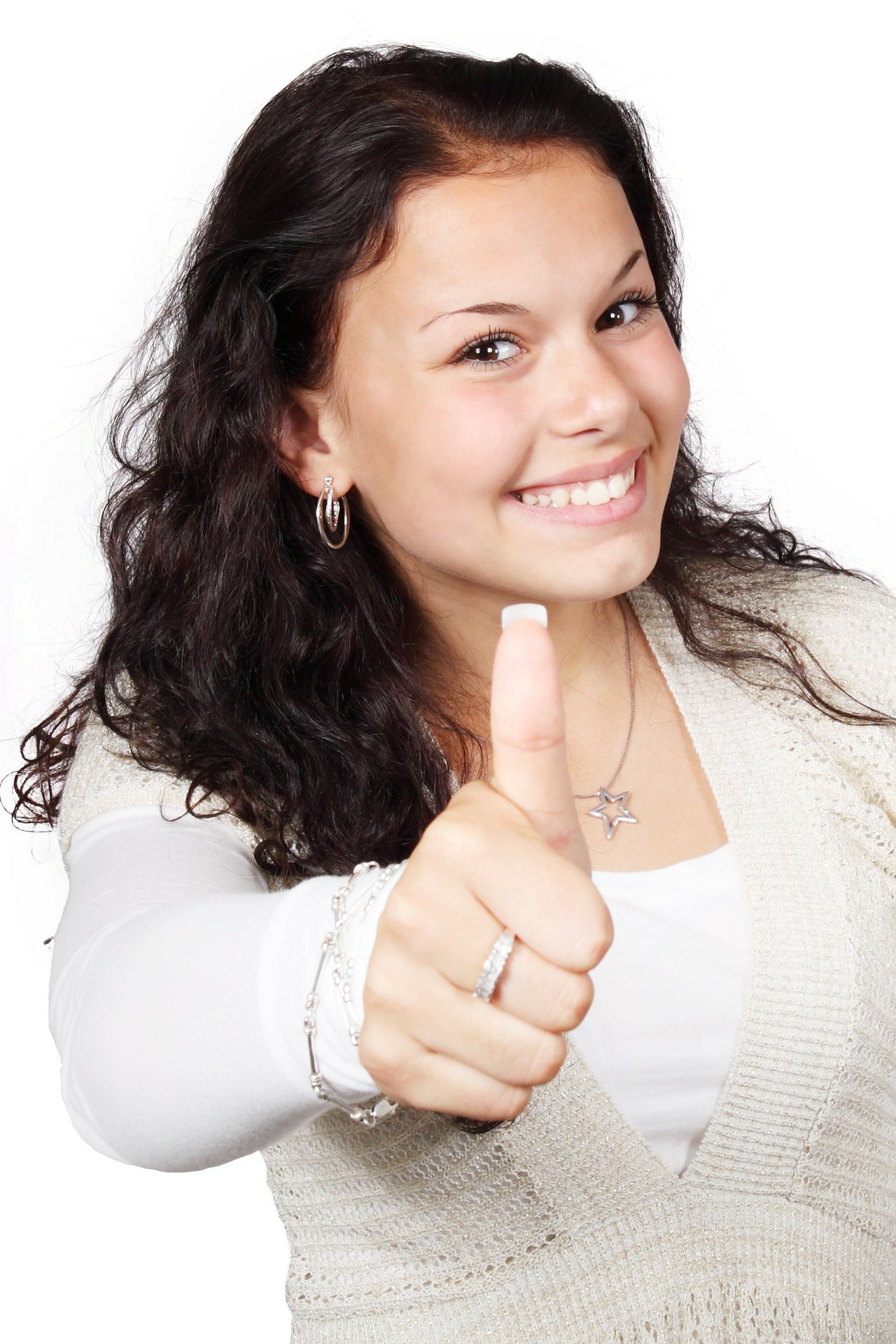 Pearls of Wisdom:Metric Design-Ben Horowitz-Co-Founder of Silicon Valley Venture Firm
Do you want to succeed in your startup?
Describe the key leading and lagging indicators
Are they appropriately pared For example, do you value time ,but not quality
Are their potential negative side effects?
What is the process you used to design them
Pearls of Wisdom: Pricing Strategy for Startups-

sequoiacap.com
Pricing Your Product
A lot of startups treat pricing as a math problem or, worse, an afterthought. Pricing is as much an art as it is a science, one that relies as much on marketing and psychology as it does on classical economics.
Pearls of Wisdom- Word of Mouth Marketing-

Derick M. David
The most valuable form of marketing , you can't buy it. You can only deliver it. Aside from the product you are offering, if for example you're deciding about merch pieces, t-shirts or hats or stickers, they have to be weill designed and cool enough for somebody to want to buy it or the wear it, walk around advertising the brand of your startup.

Pearls of Wisdom : For FOODPRENEURS:Shawn Werner

Creating Questions for Foodpreneurs
With this in mind, your first step is creating questions to get experiential information from anyone operating a similar or identical food business as yours.
For instance, if you dream of opening a restaurant, you'll create specific questions for this type of business and interview restaurant owners.
Based on the type of food business you'd like to start; the questions you create should be specific. 
Pearls of Wisdom : RIGHT MINDSET for an Entrepreneur
      Growth vs. fixed mindset:  SOLOMON TIMOTHY 
The  mindset every entrepreneur must master is a growth versus fixed mindset.
A growth mindset views the opportunities ahead as limitless.
A fixed mindset is limited by the current state of things.
Successful entrepreneurs largely focus on a growth mindset, as it allows them to think big and push forward.
Pearls of Wisdom  for startup Ideas
Take Precautions to Protect Your Idea Before showing It Around- Stephen Key
 Startups-Proactively and strategically network

The value of your network goes well beyond providing insights into the market.
Your contacts can open doors to money, customers, vendors, and high-level employees. 
Geri Stengel-president of Ventureneer
Gyan for Success of Restaurant Startups from 

Brandon O'Dell- Restaurant Consulting
Simple is more profitable



Whether we are helping you develop a menu, design a logo, website or marketing piece, or advising on how to solve employee issues, we believe that it is better, and more profitable, to keep things simple.
The simpler your plan is, the more likely you will be to follow through on it and succeed. 
When a plan is simple, it requires less time, less labor, less supervision, less planning and less money.

Key Elements of Success
Believes providing good food and service is only a 1/3 of the battle for restaurant owners – the other 2/3 is effectively marketing and managing your restaurant.
Gyan for Startups for facing Competition

 -Take Measured Risks-

Ideas Worth Spreading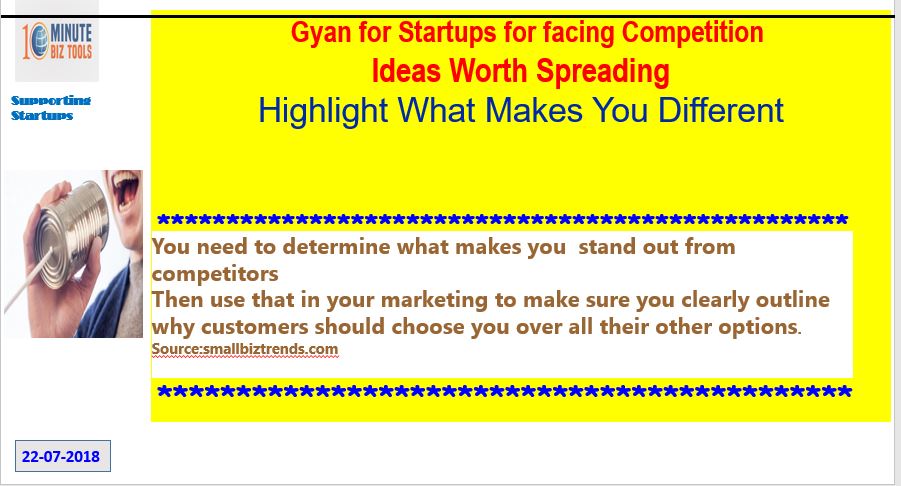 Pearls  of Wisdom Series for Startups on Blogging
Grammarly spelling and grammar checker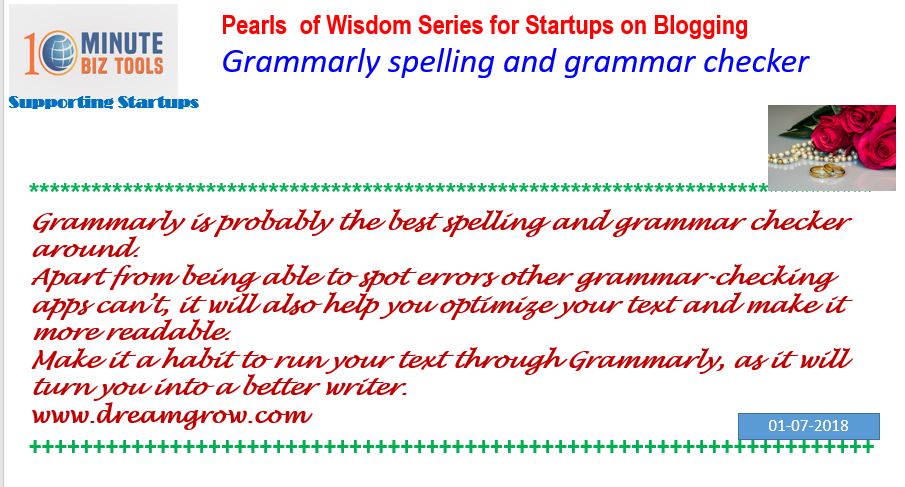 GYAN on  Importance of Visuals in Content Marketing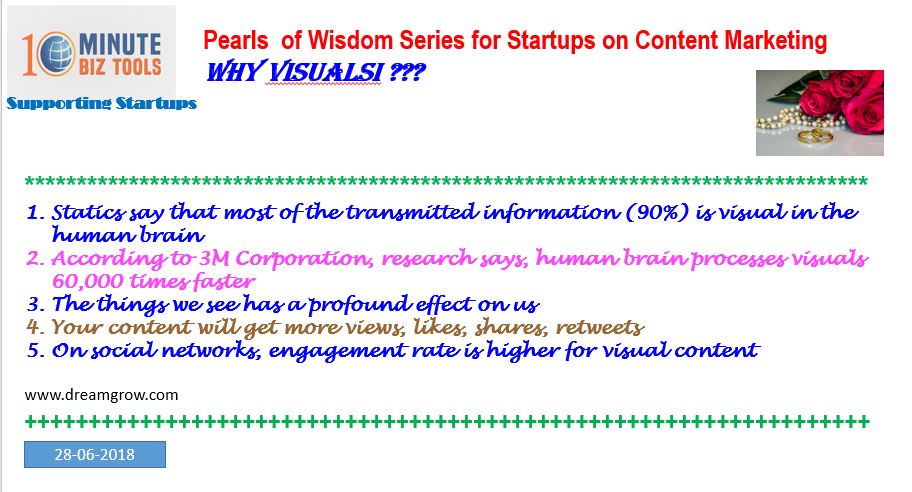 GYAN on Demand Generation
Success in demand generation is like cooking: It's the just-right combination of careful planning, meticulous measurement, and making sure the oven is always set to the right temperature. - Oracle Blog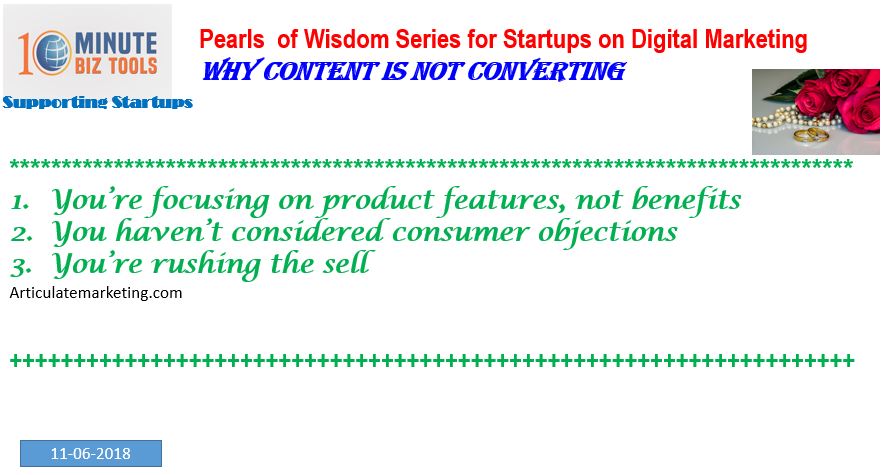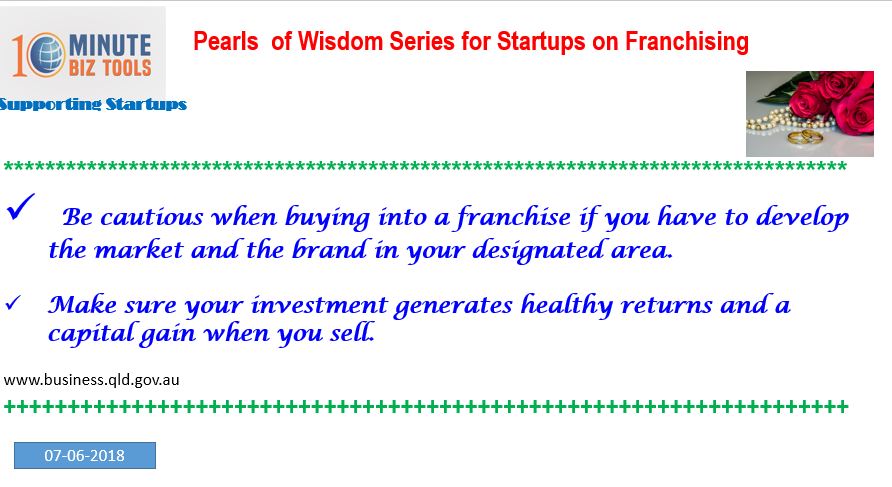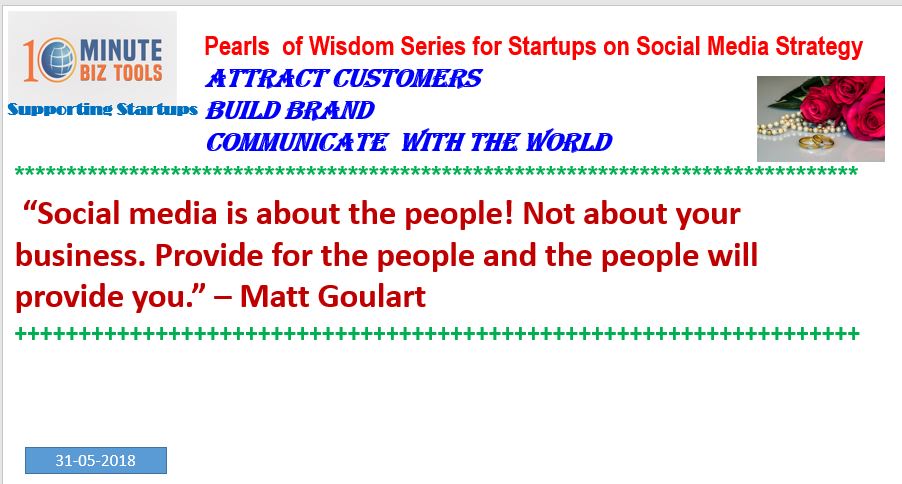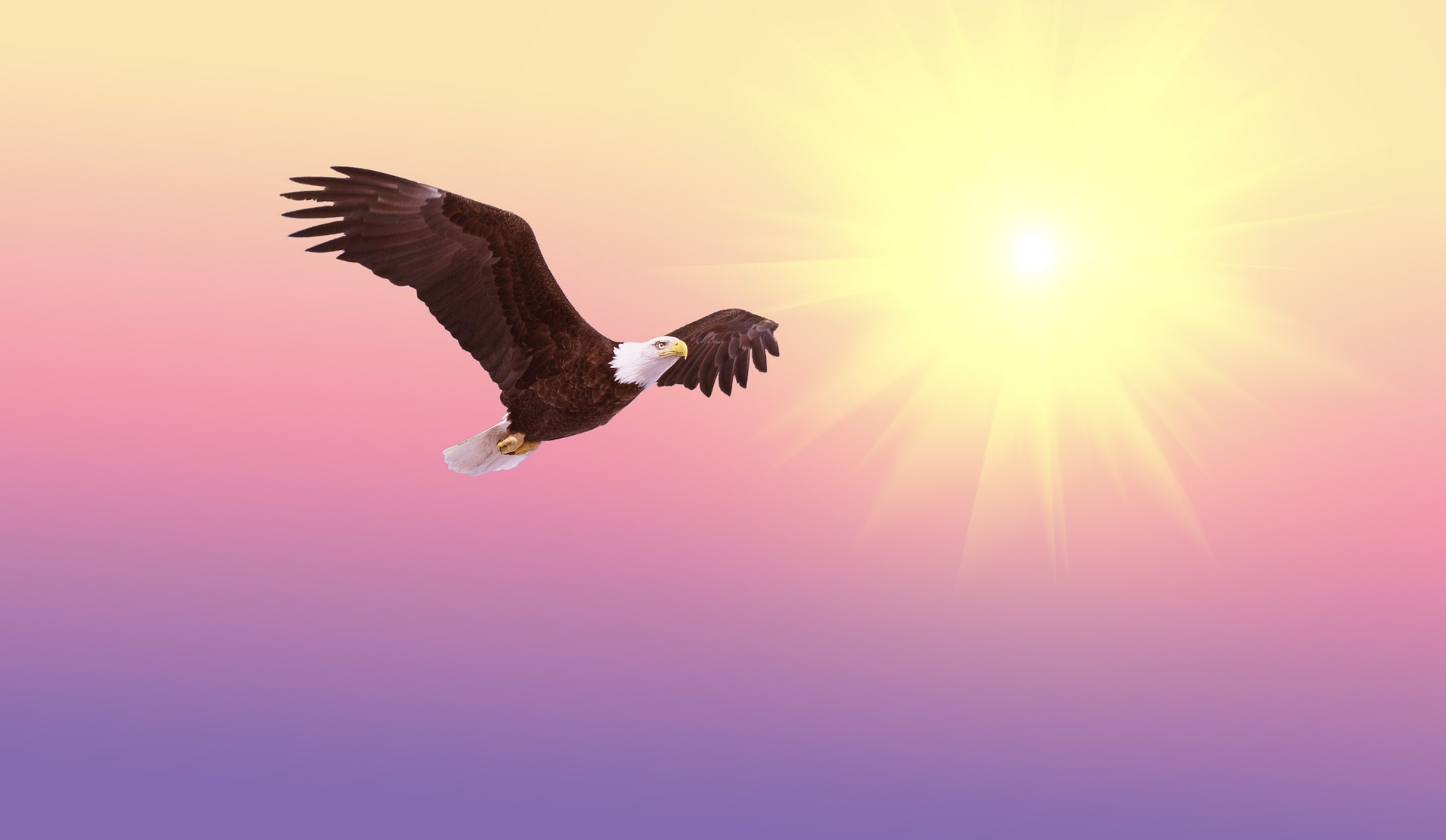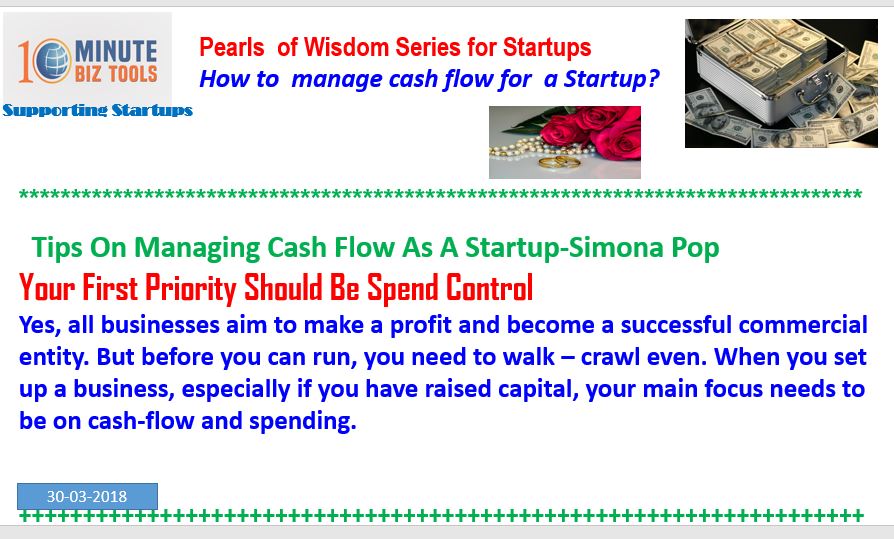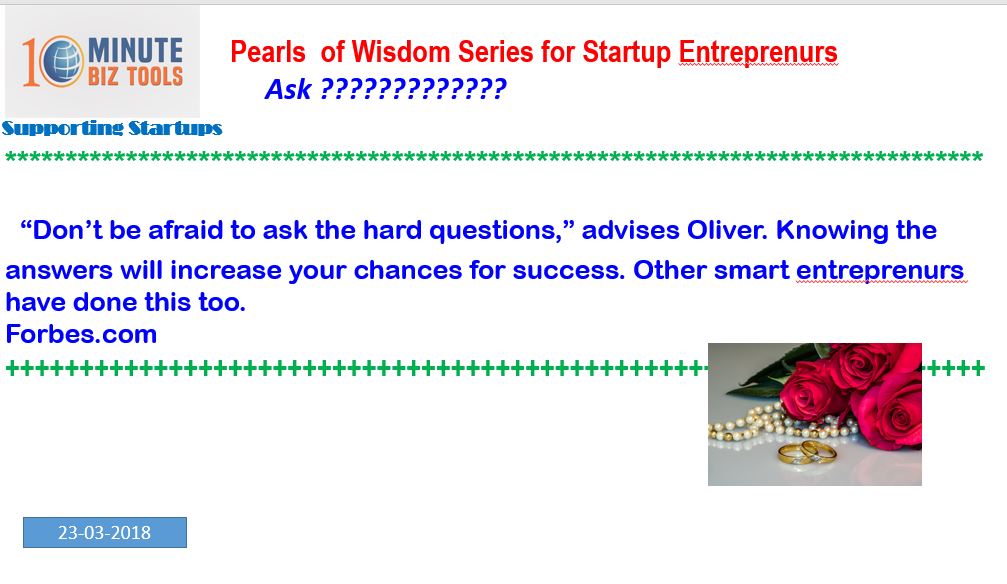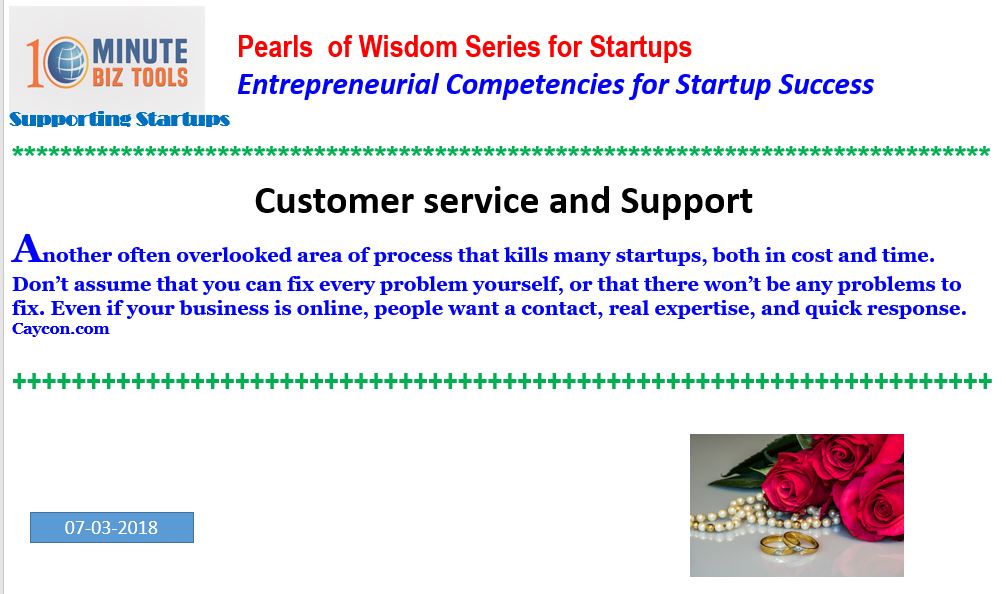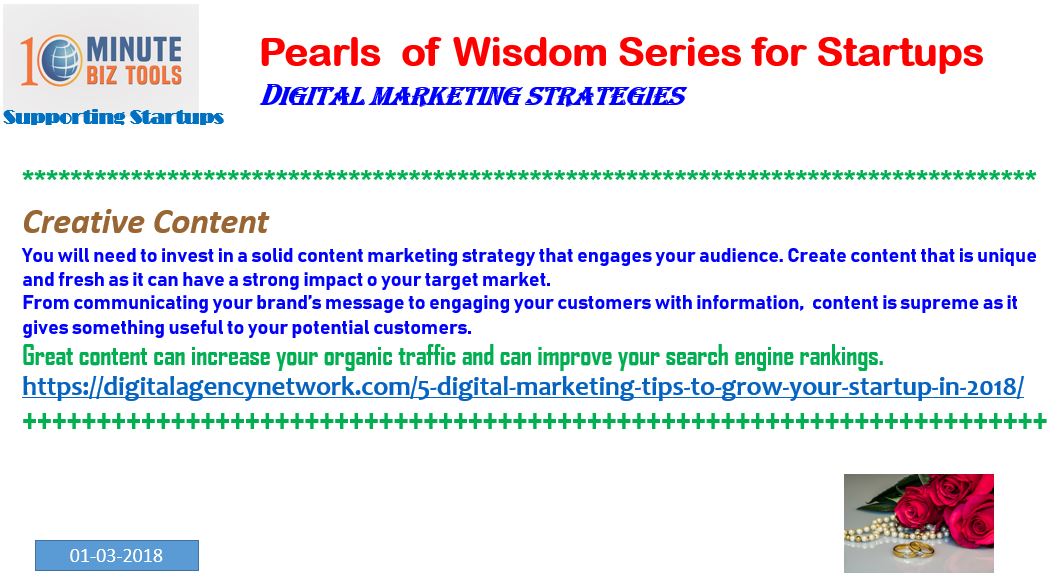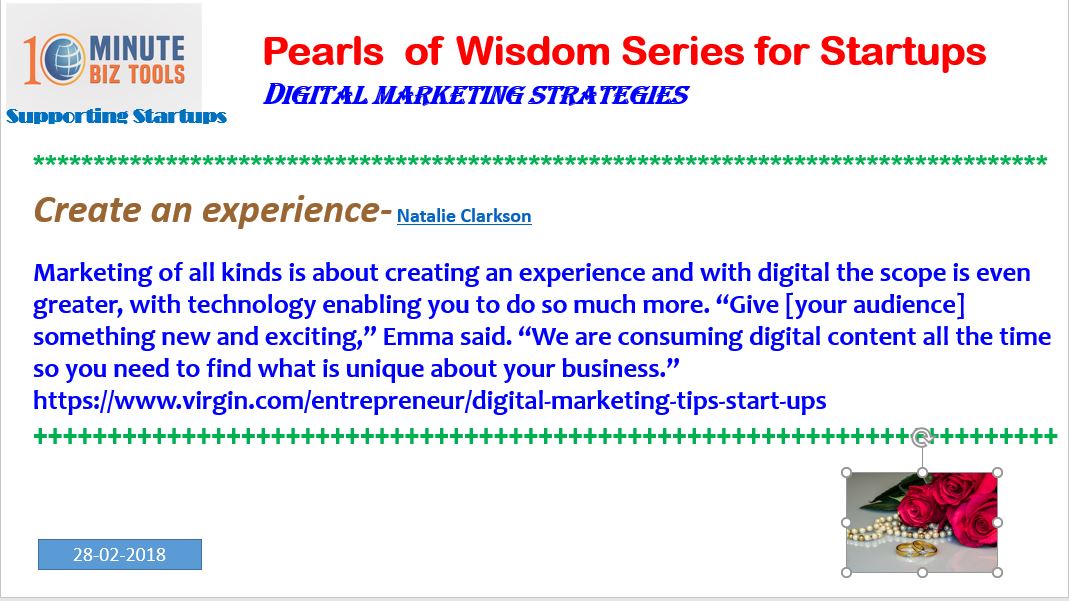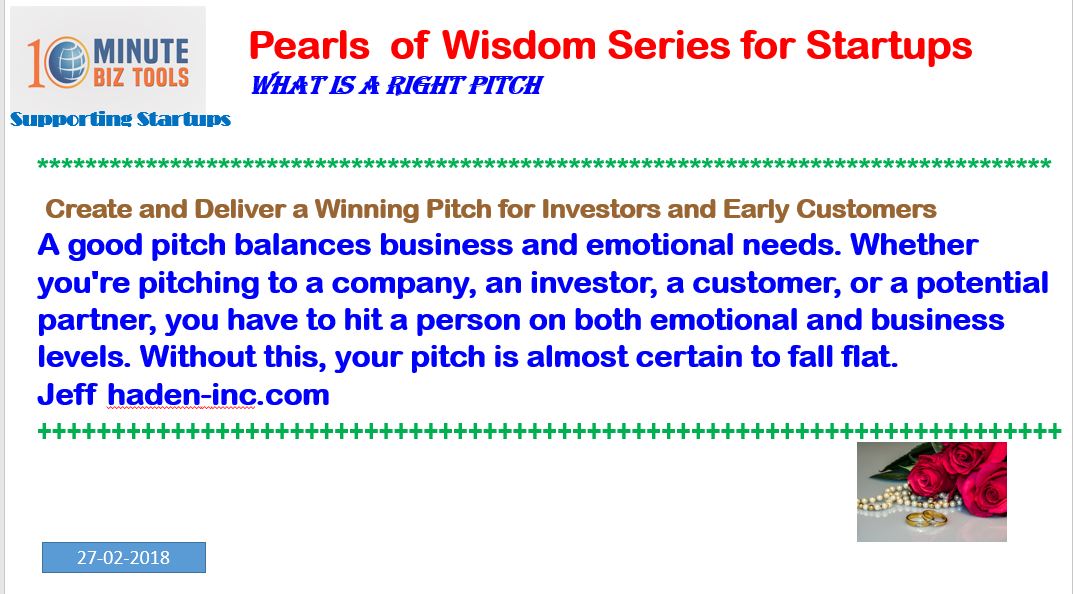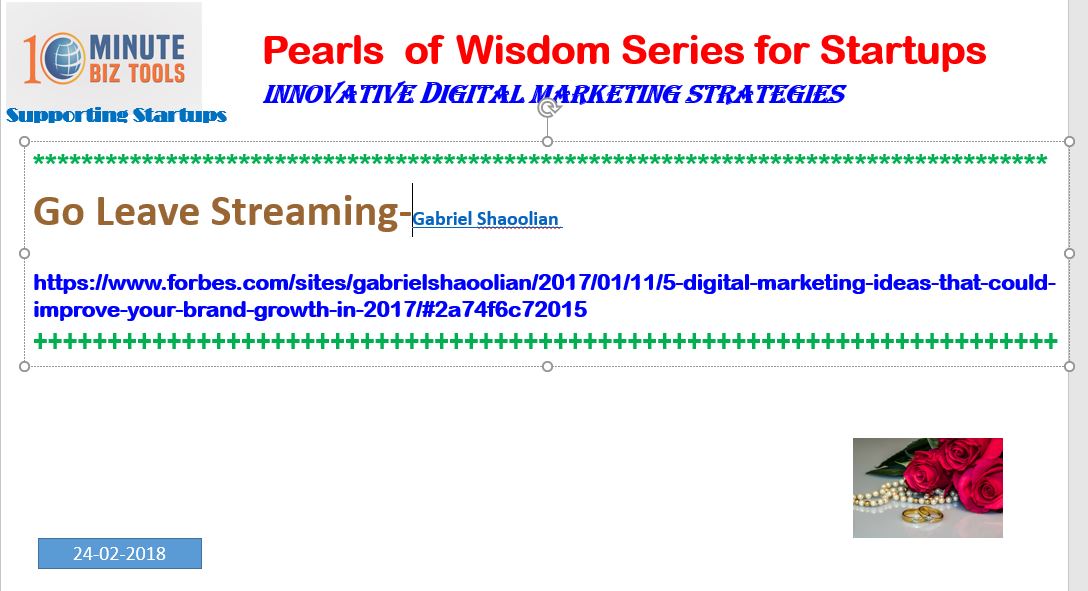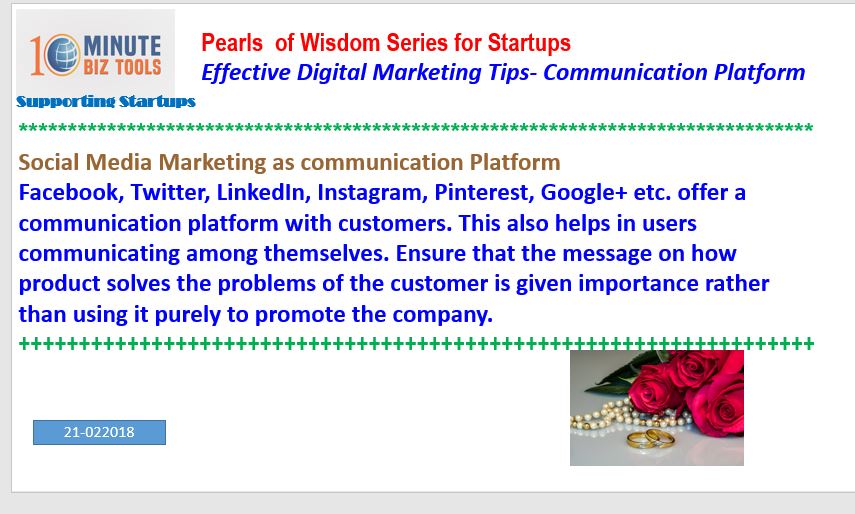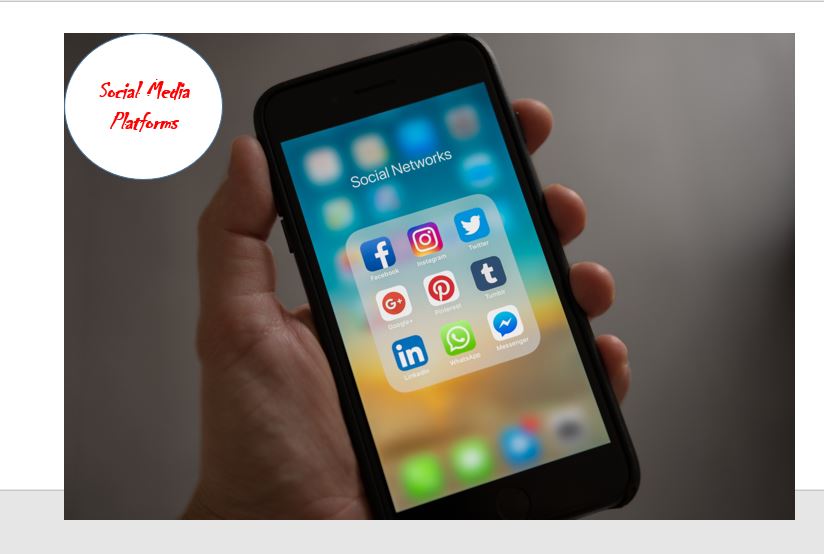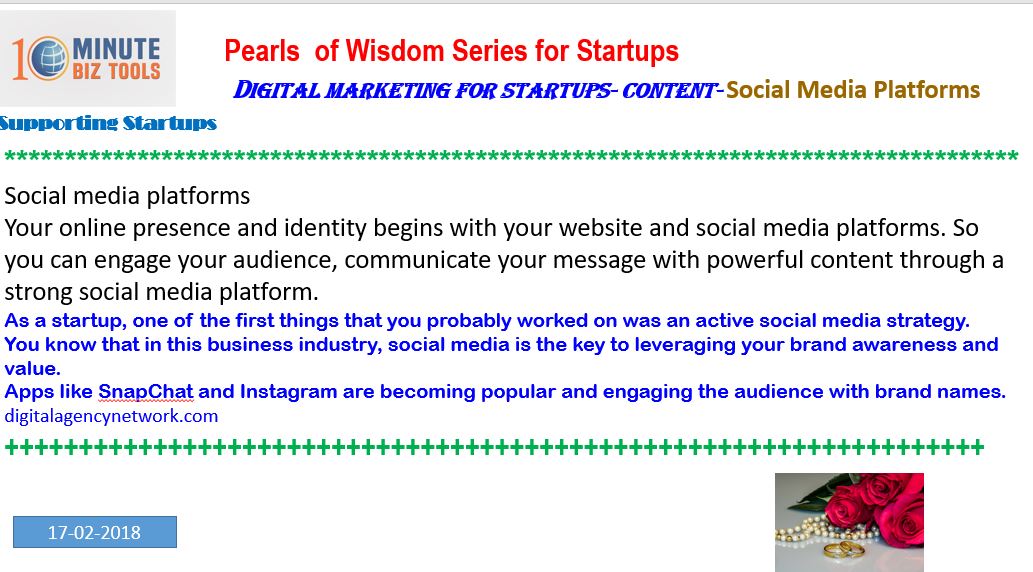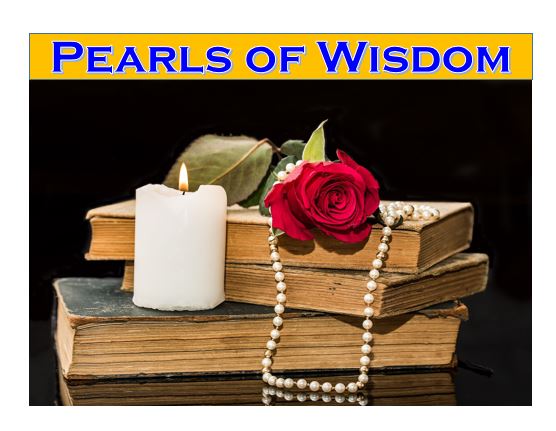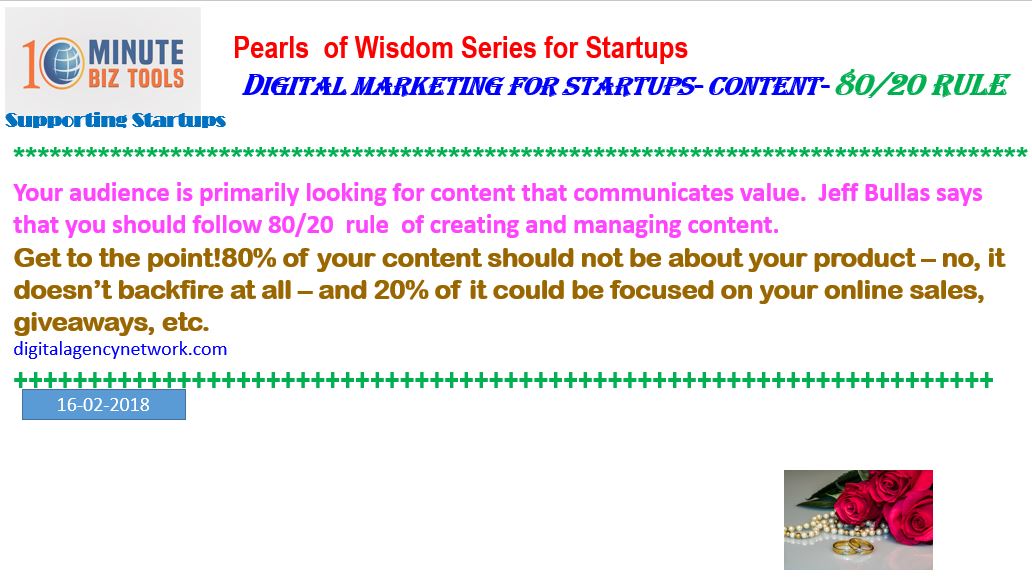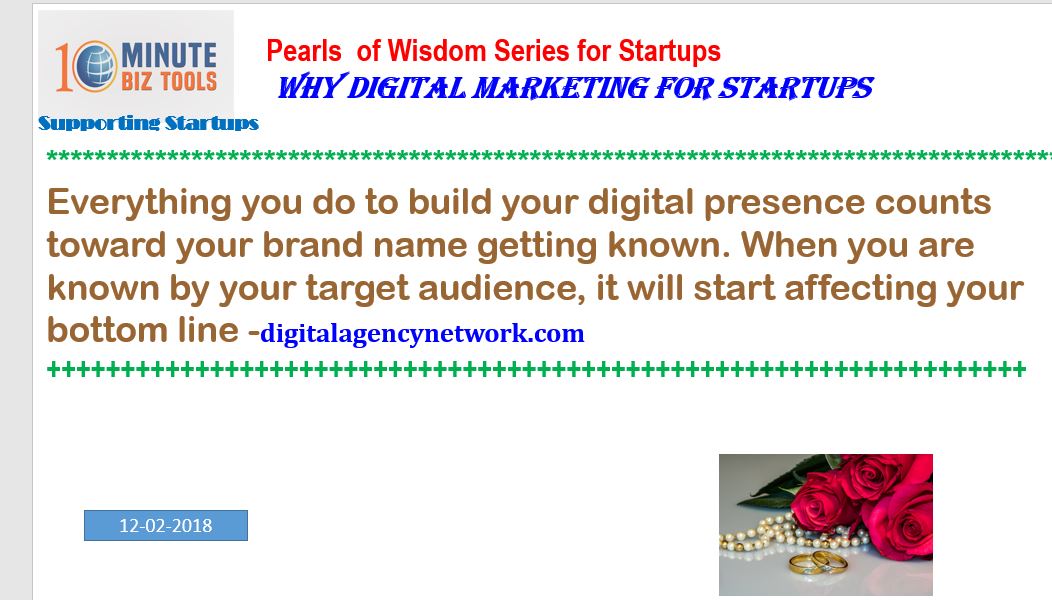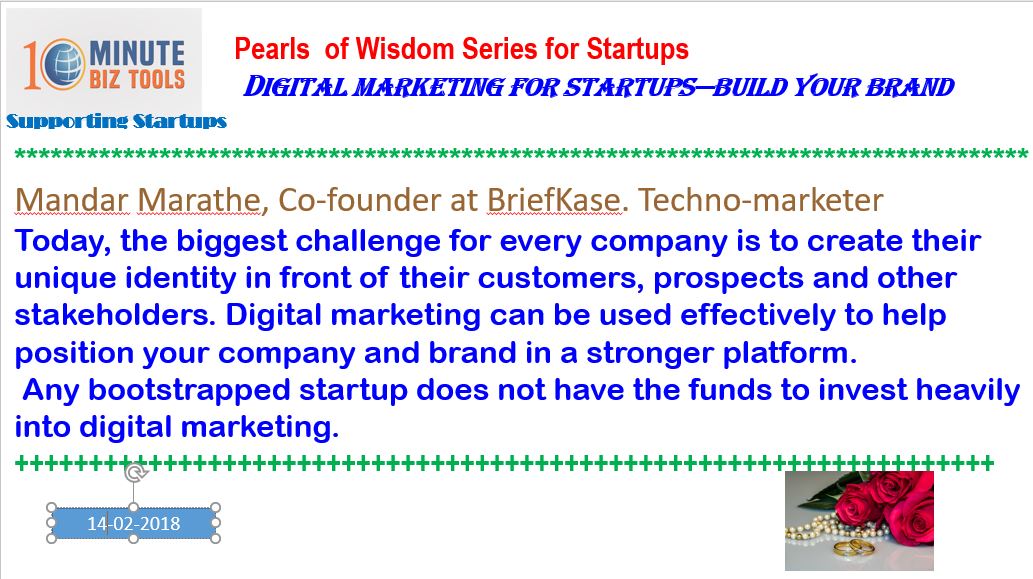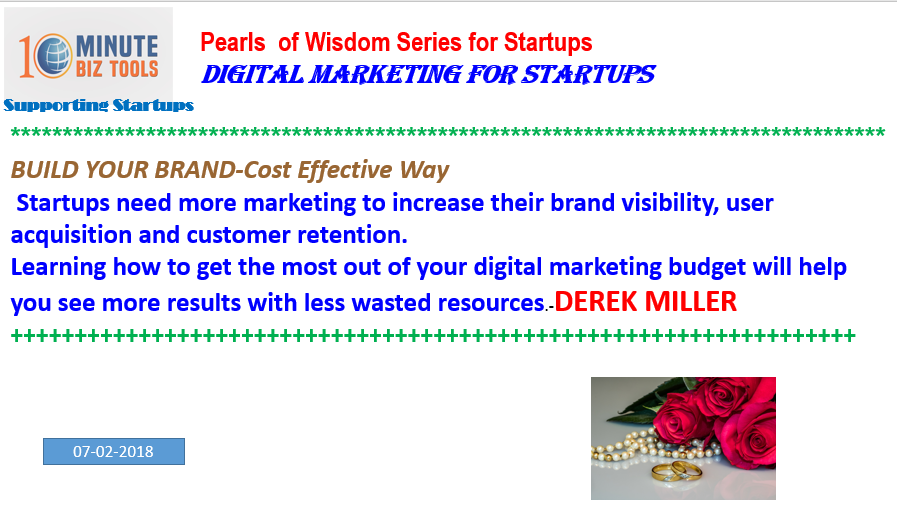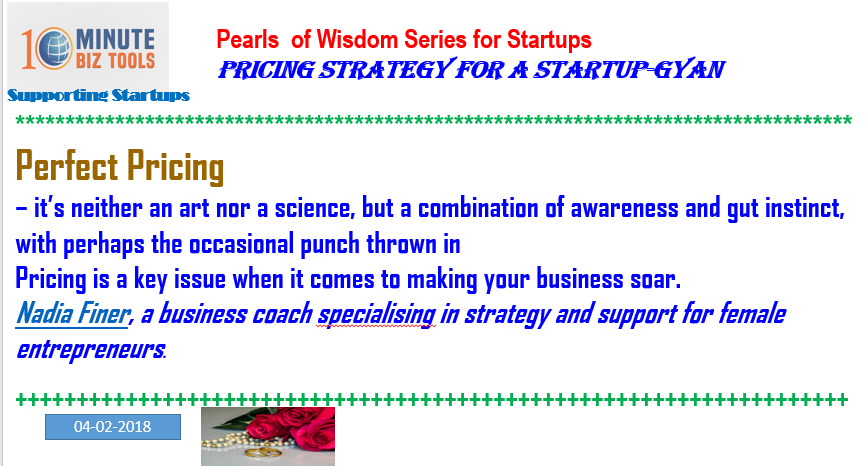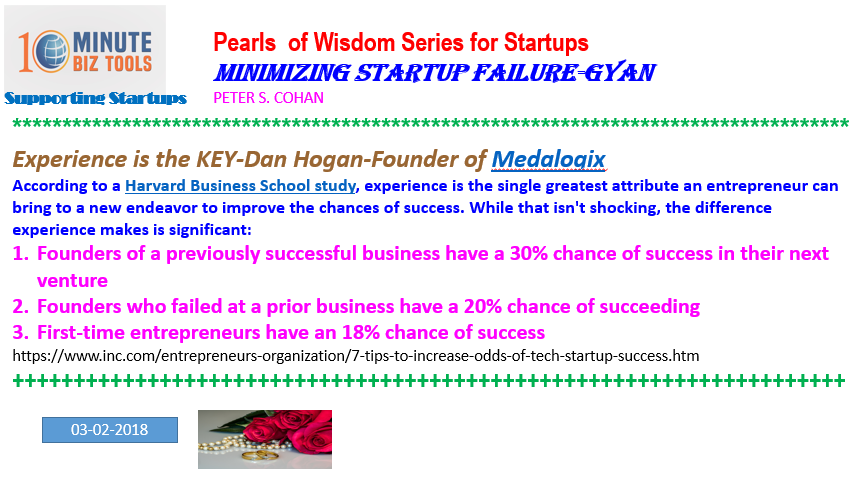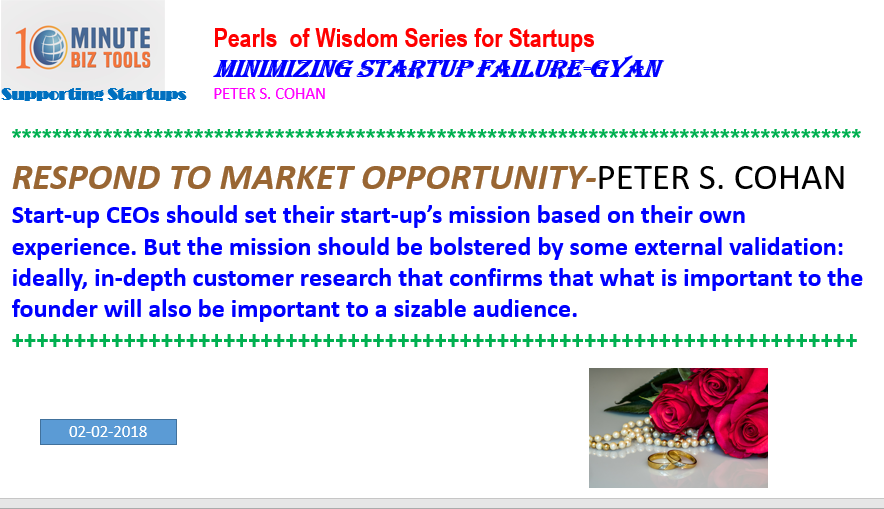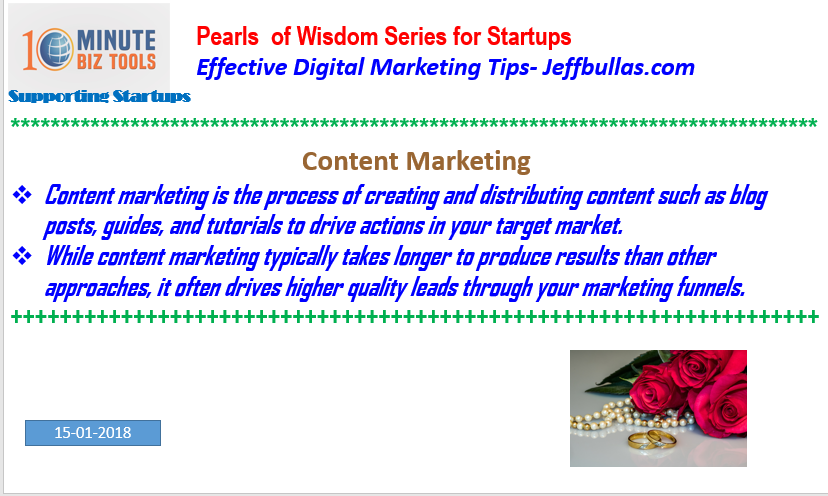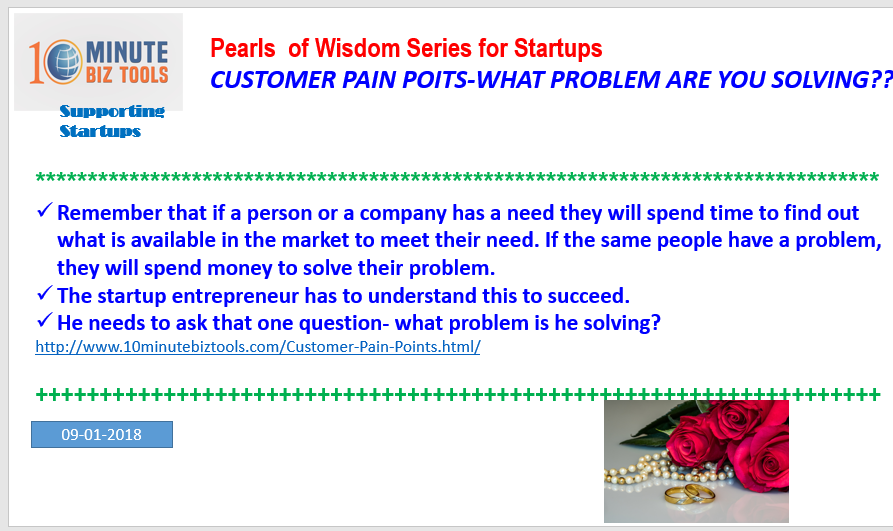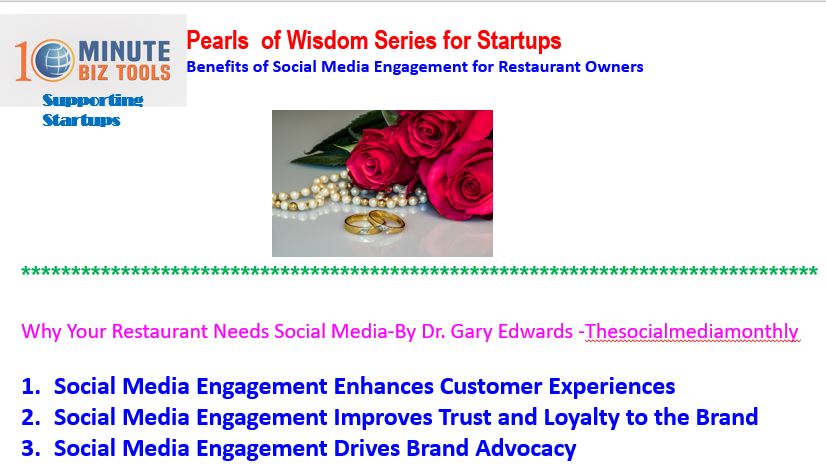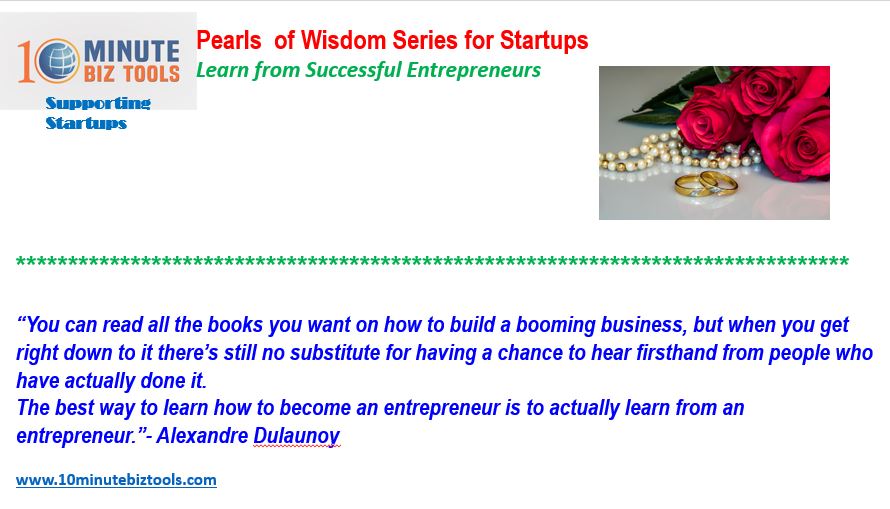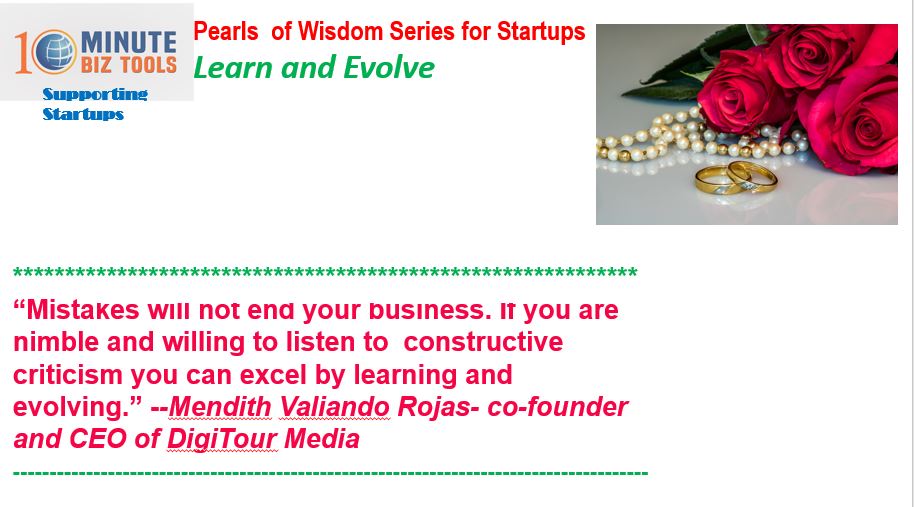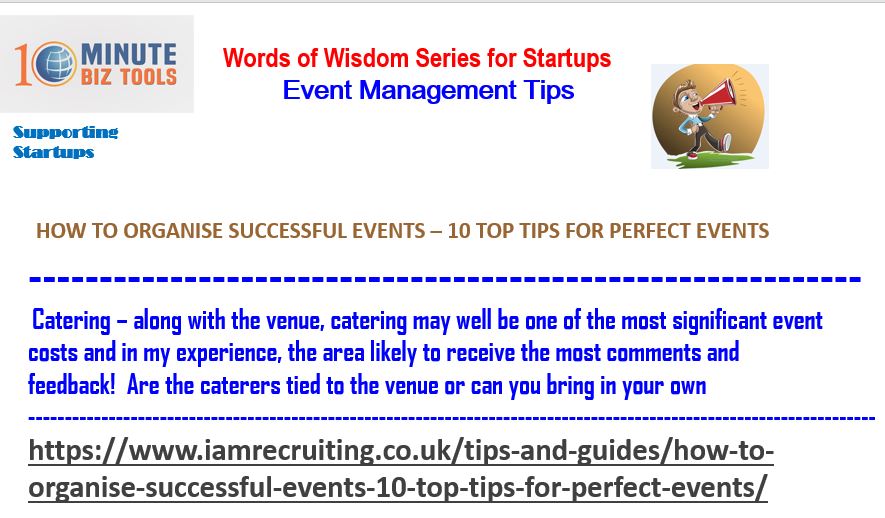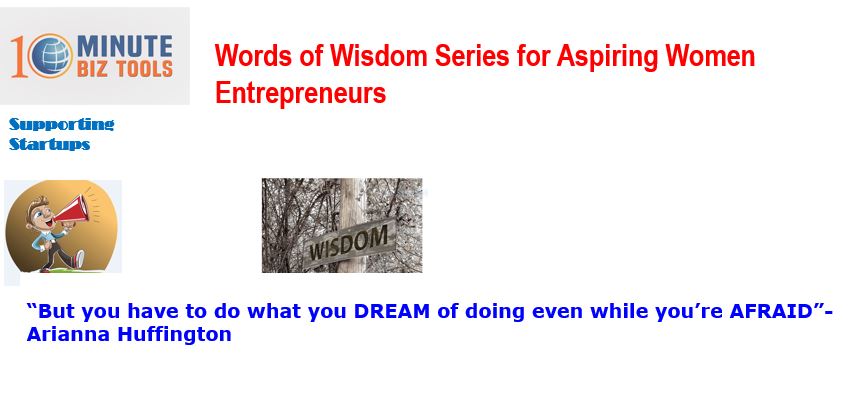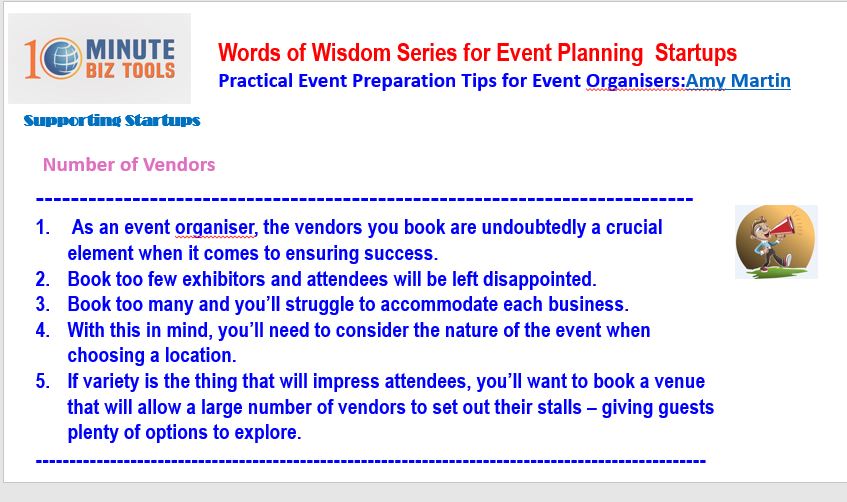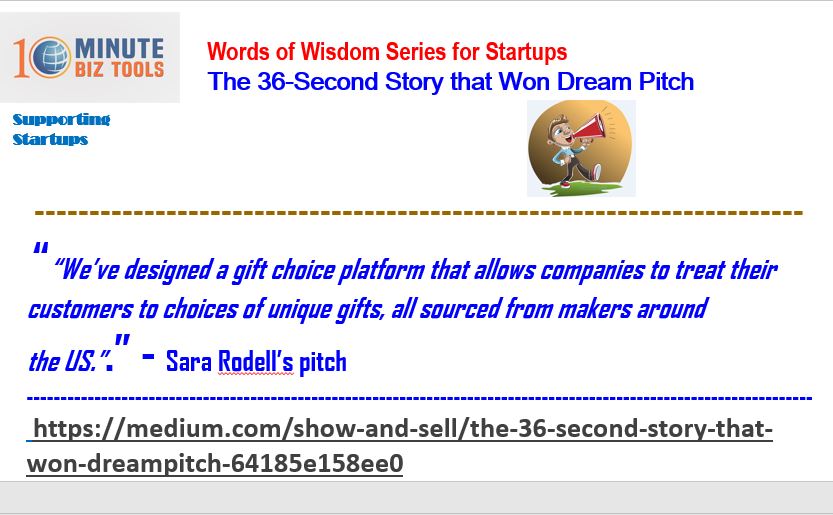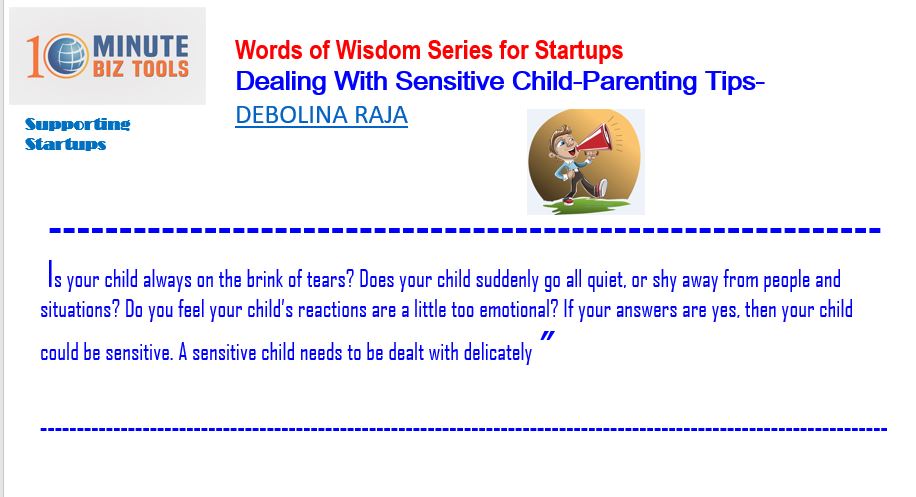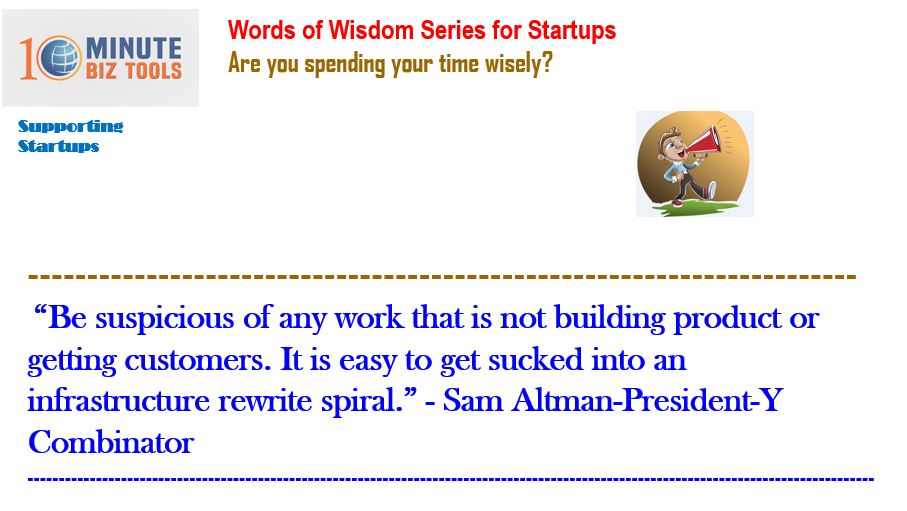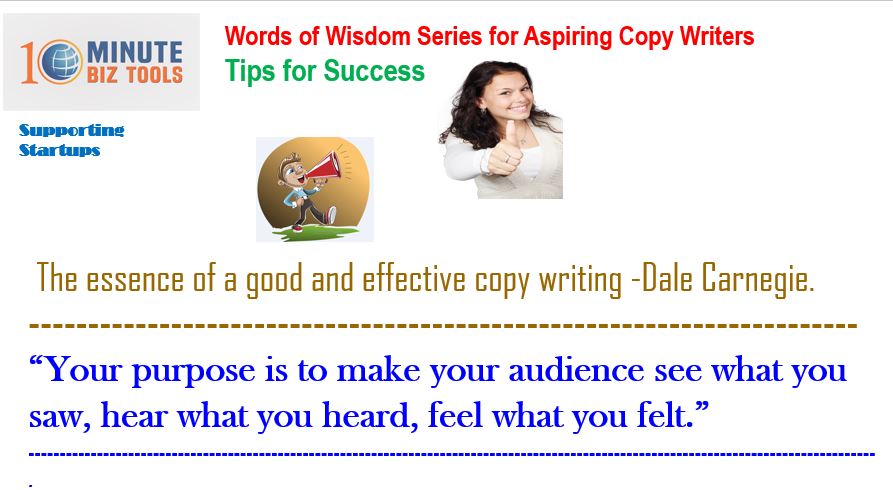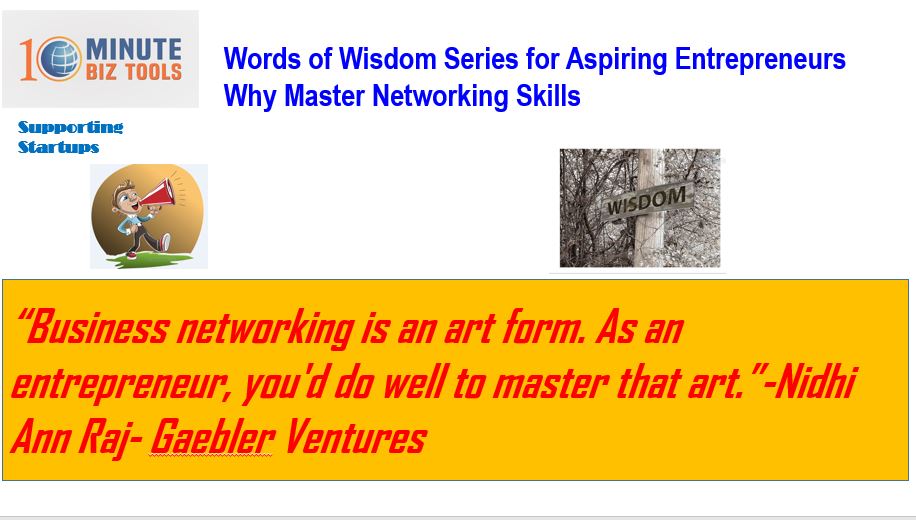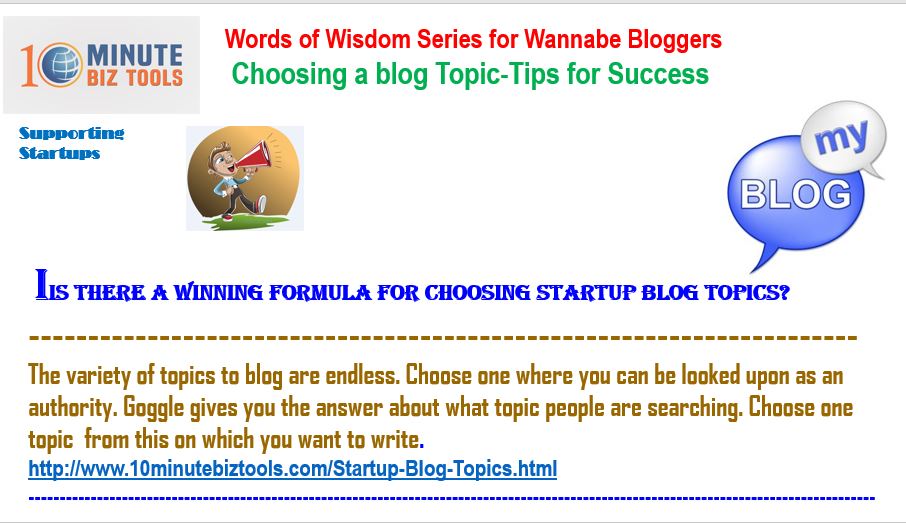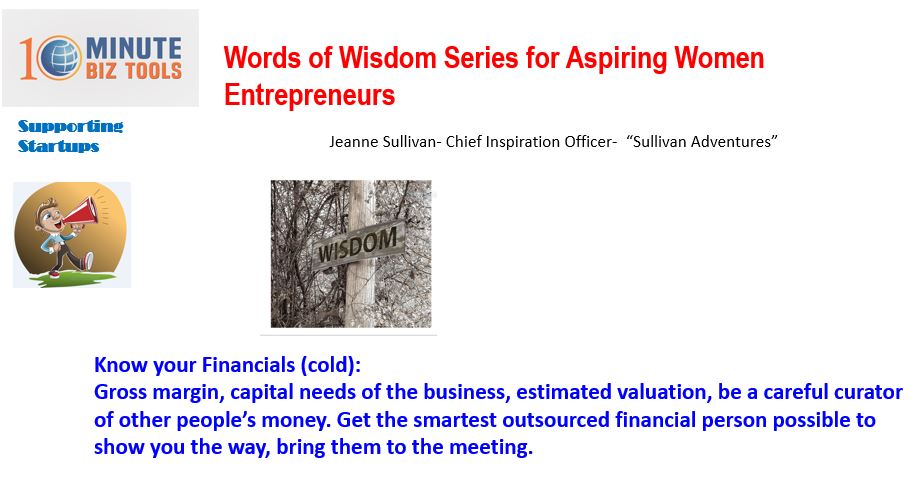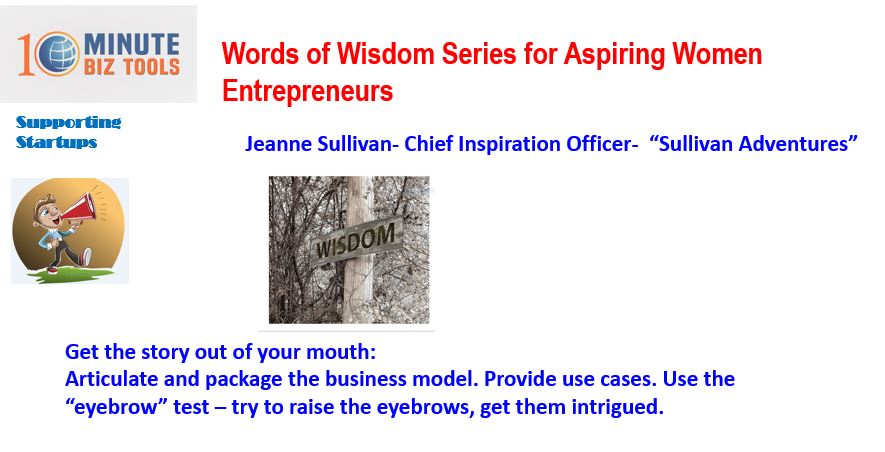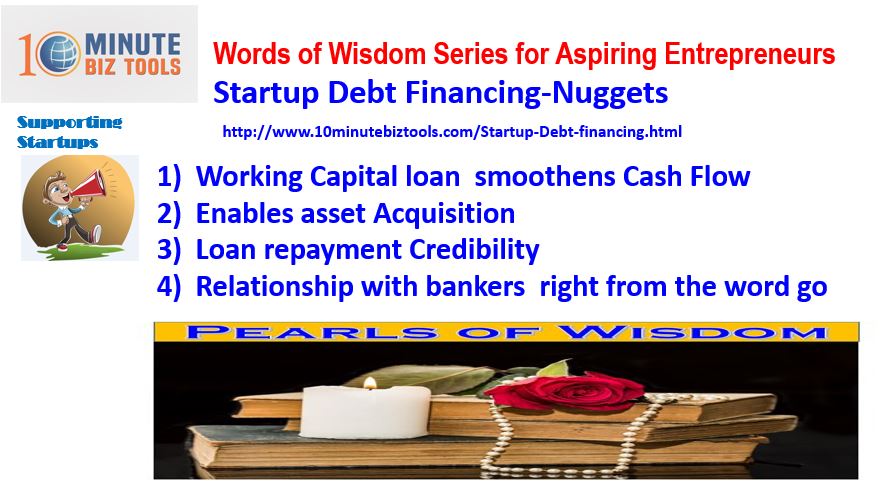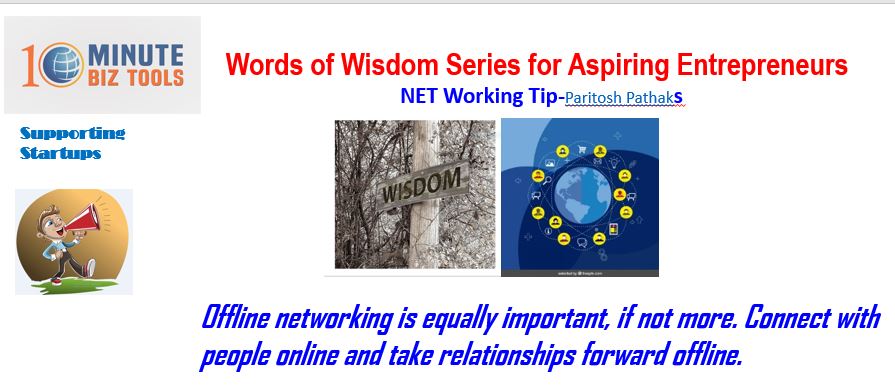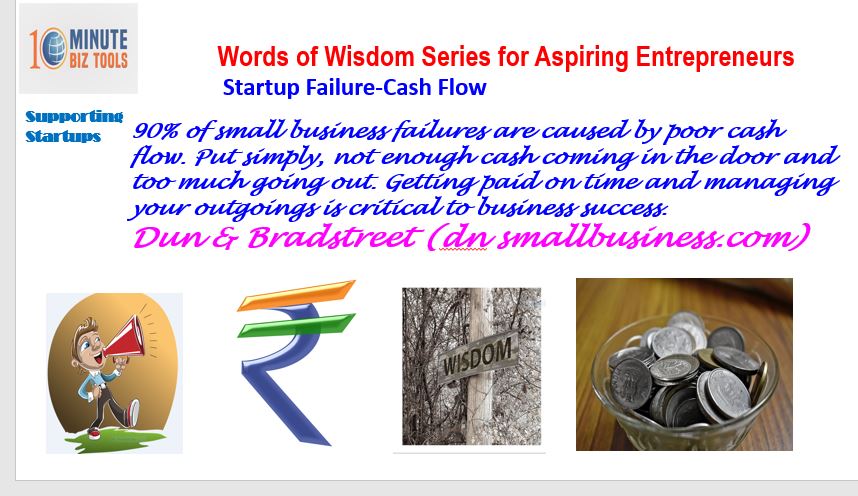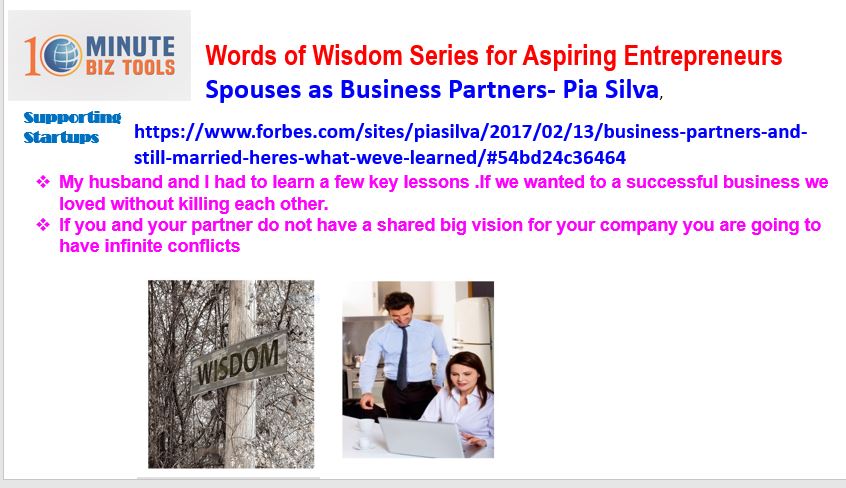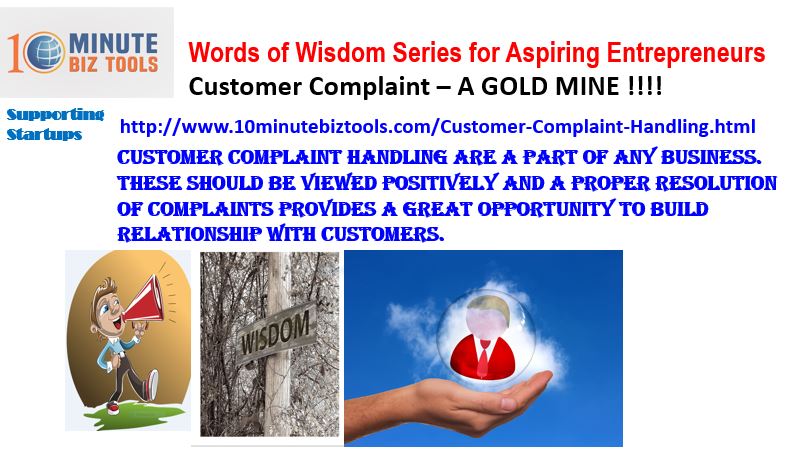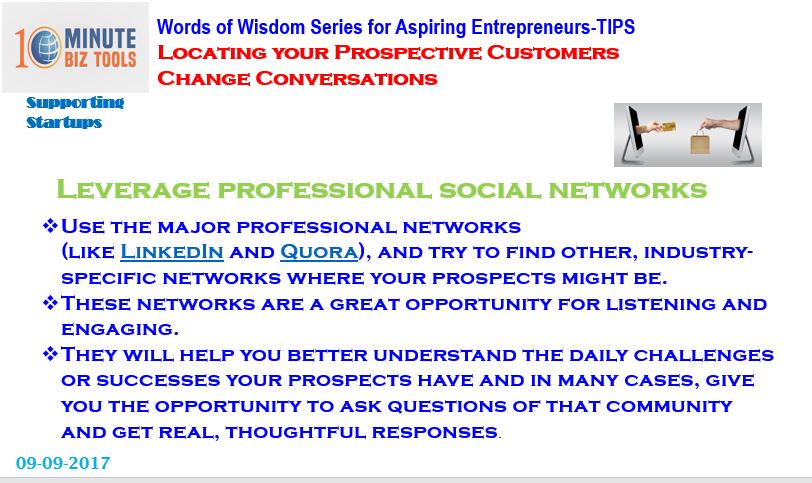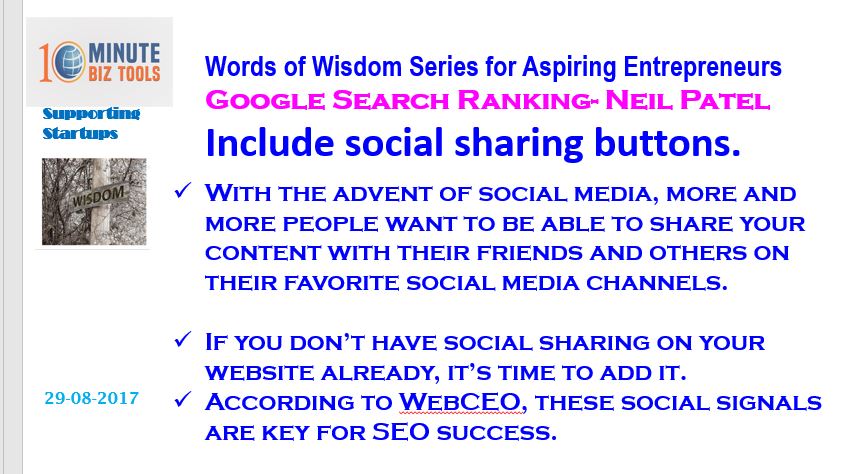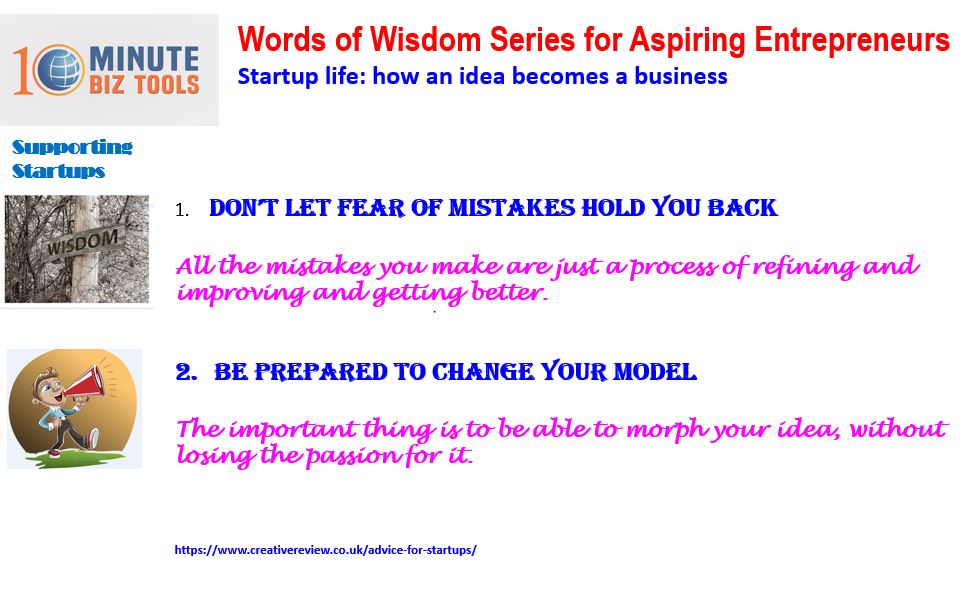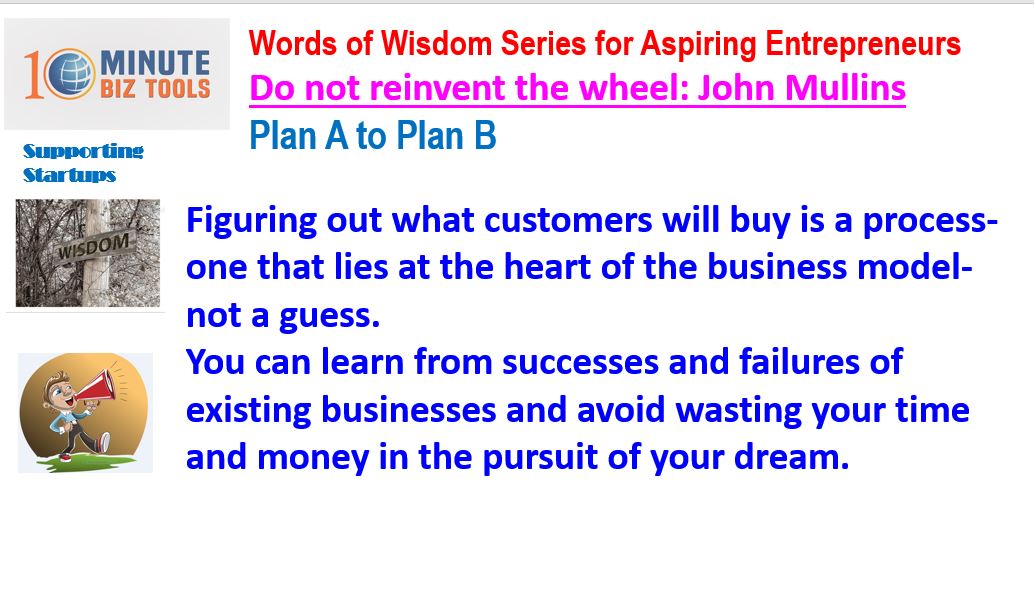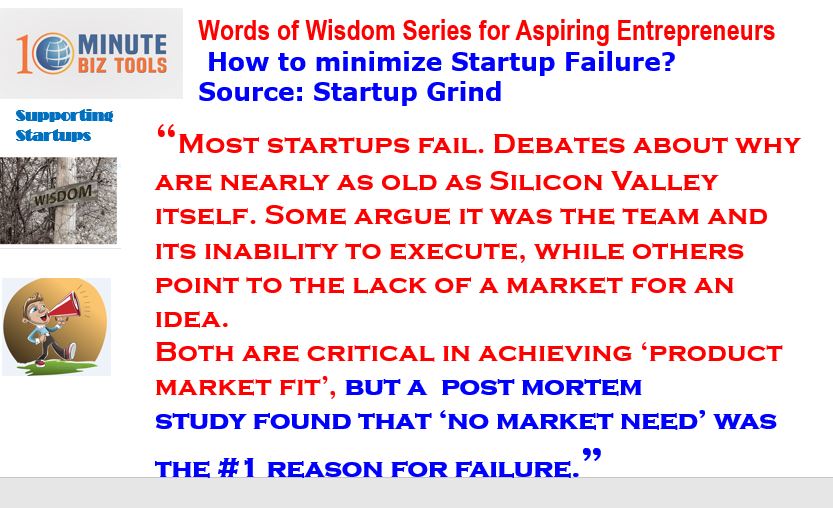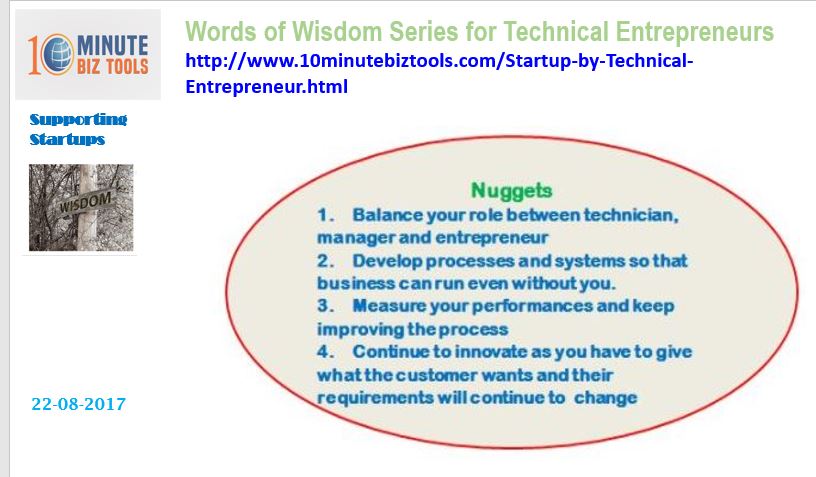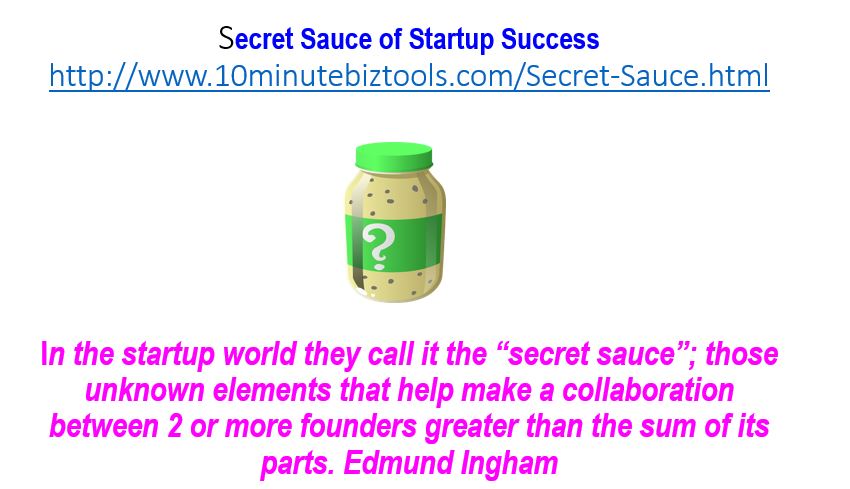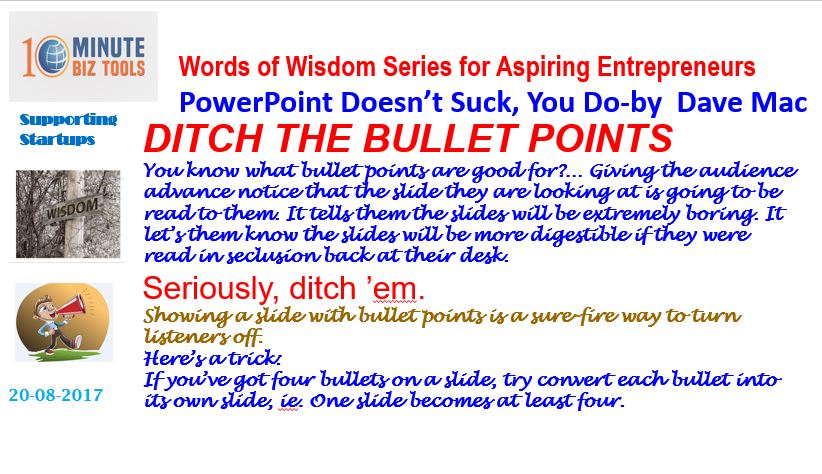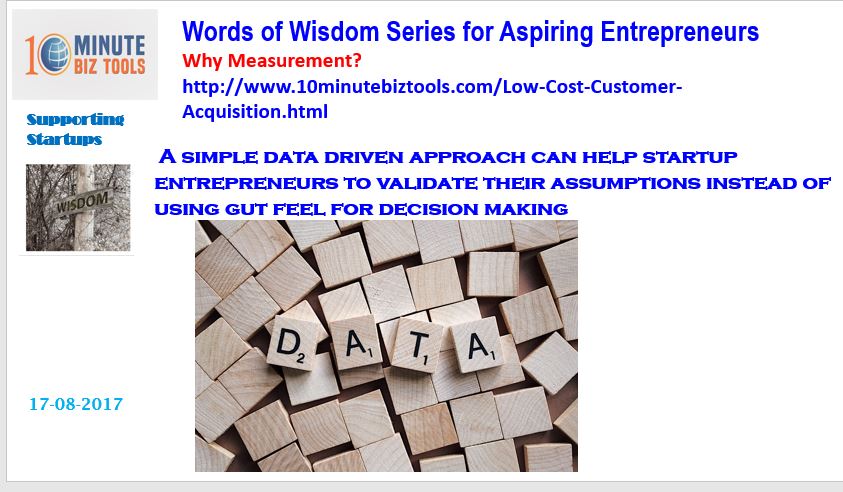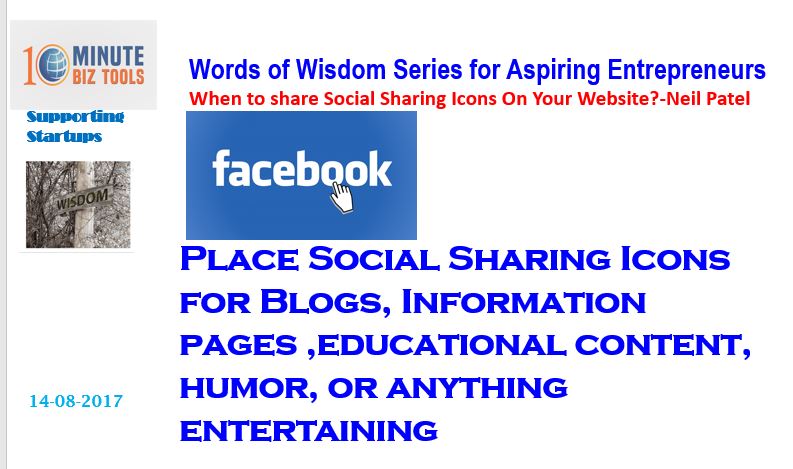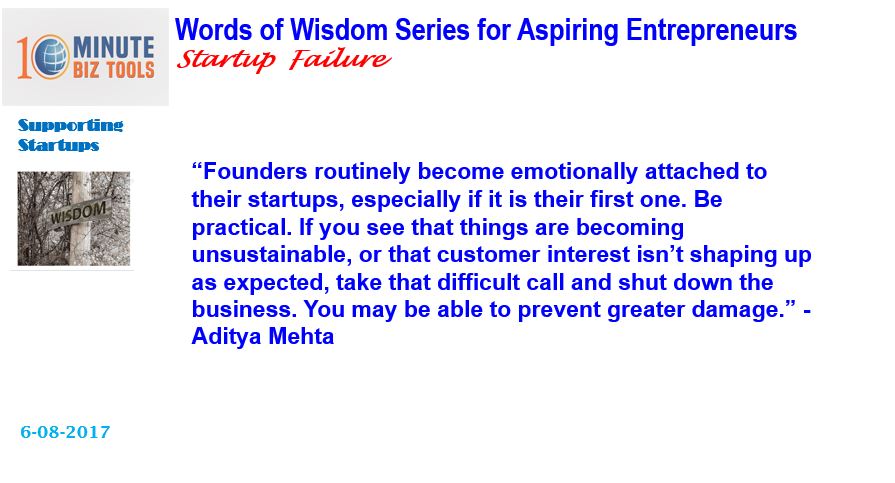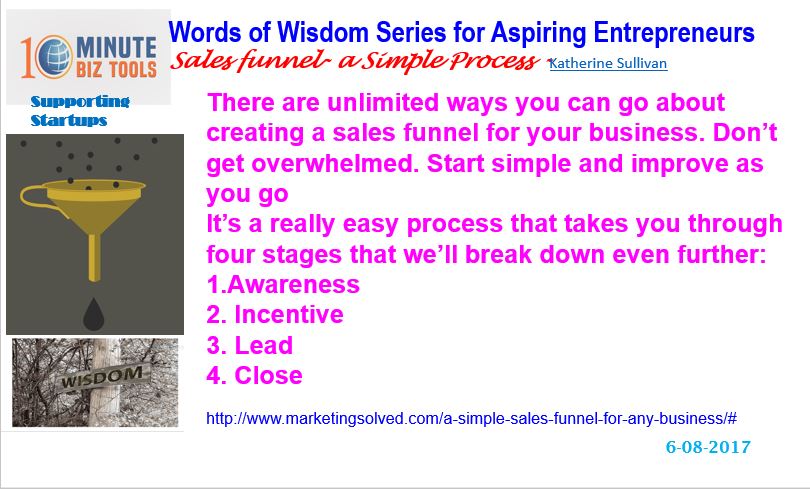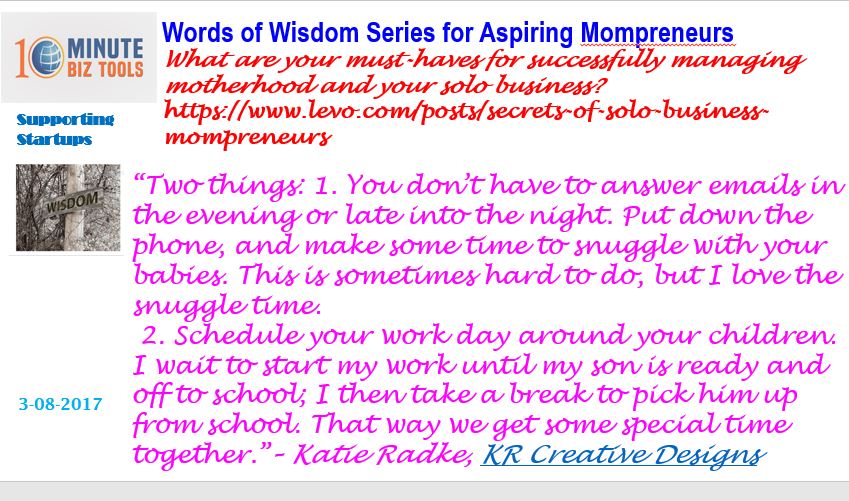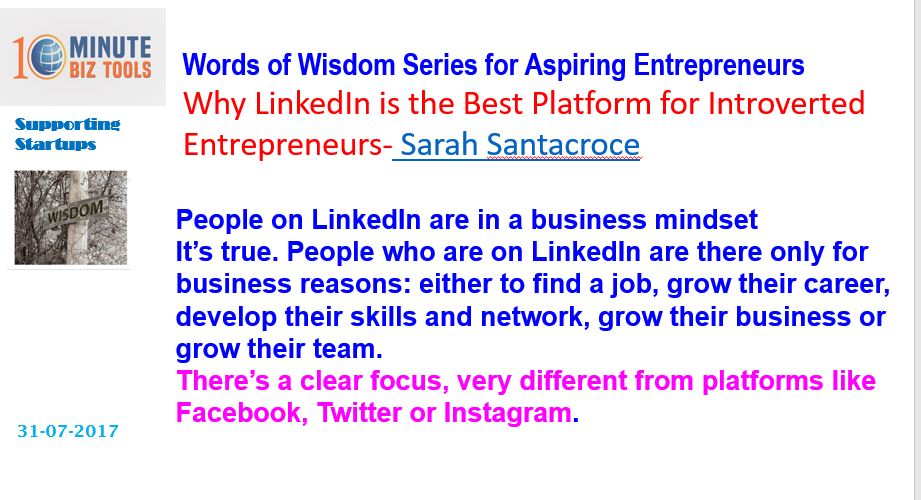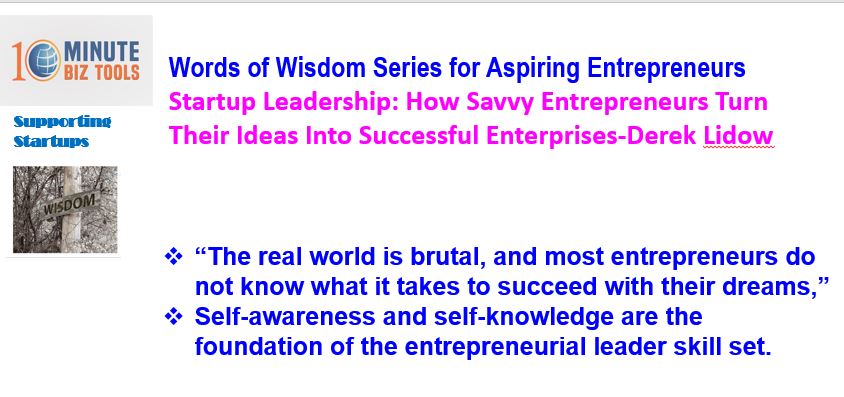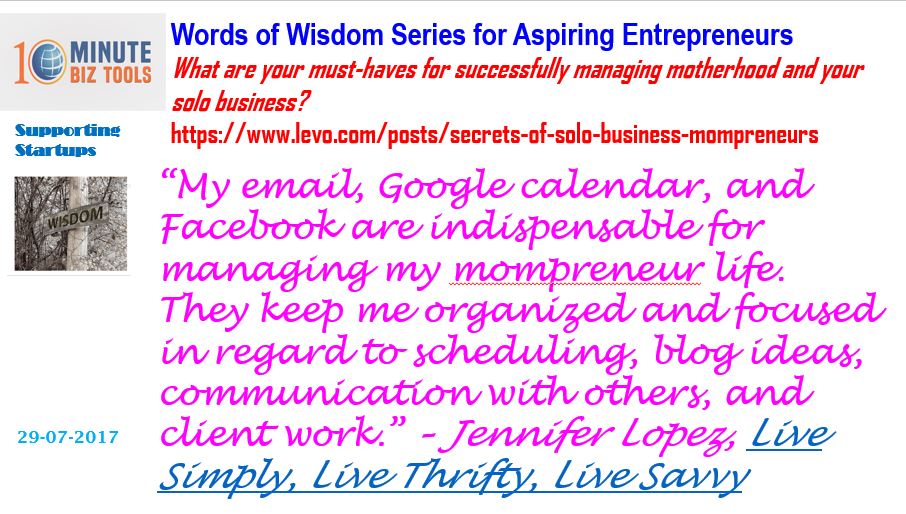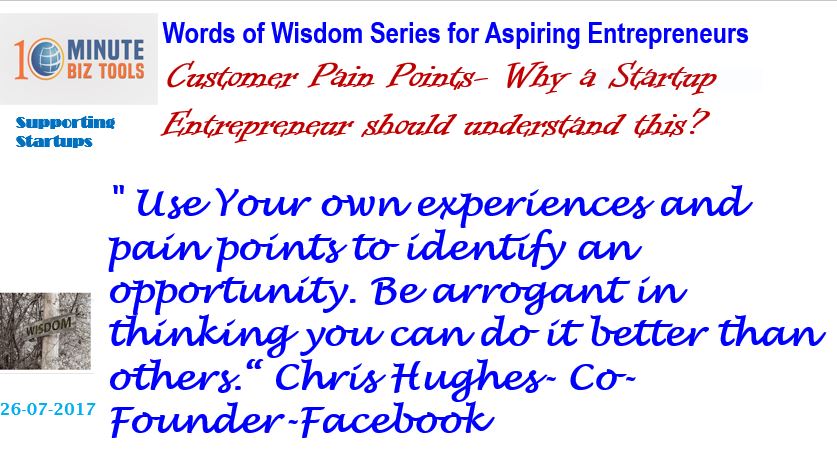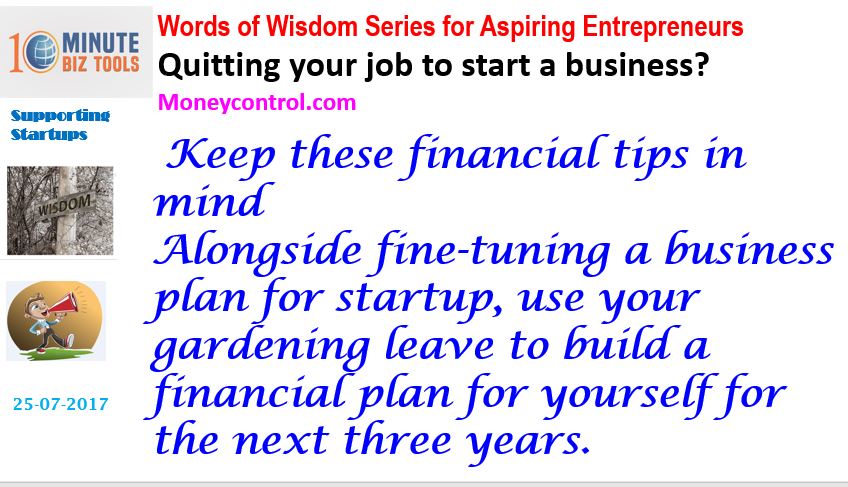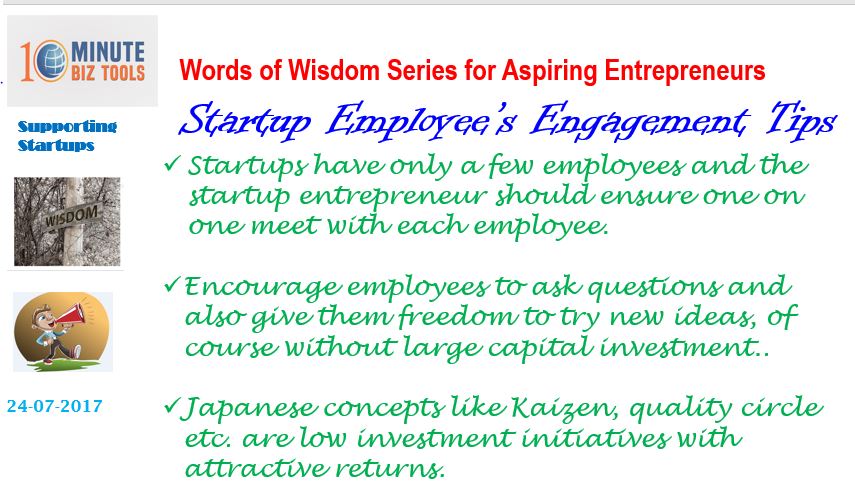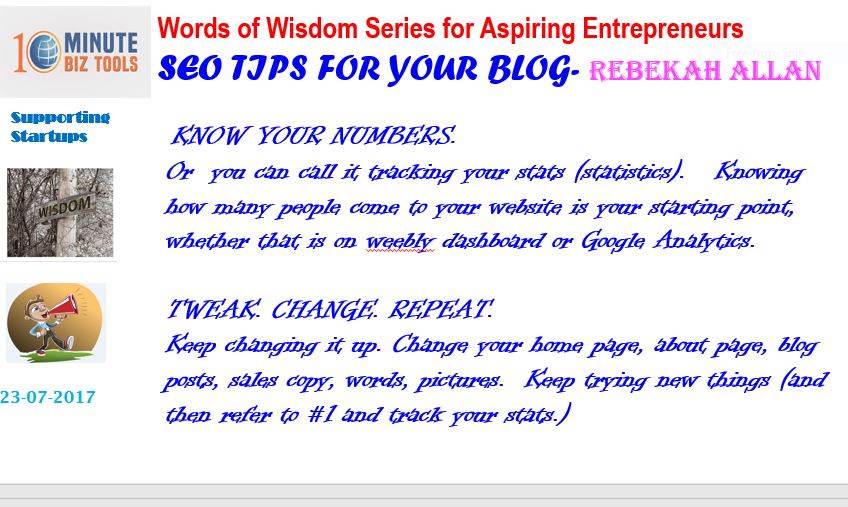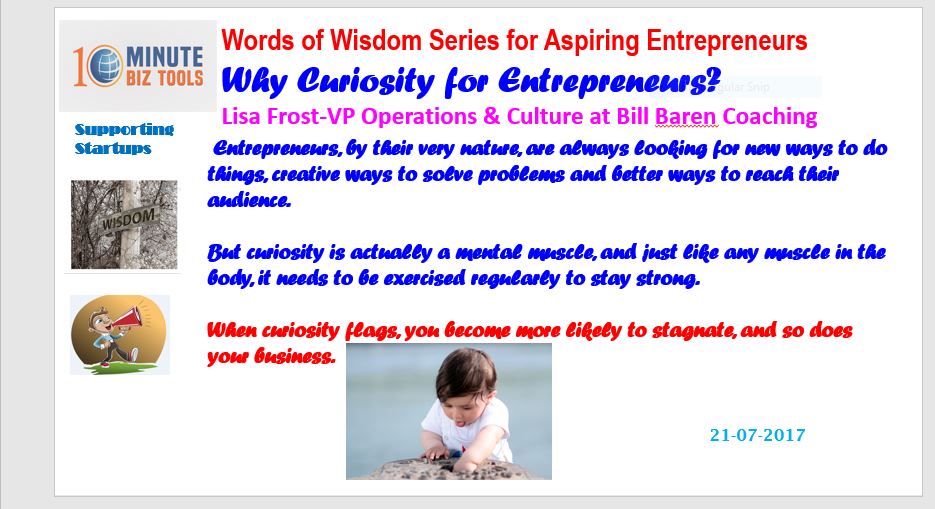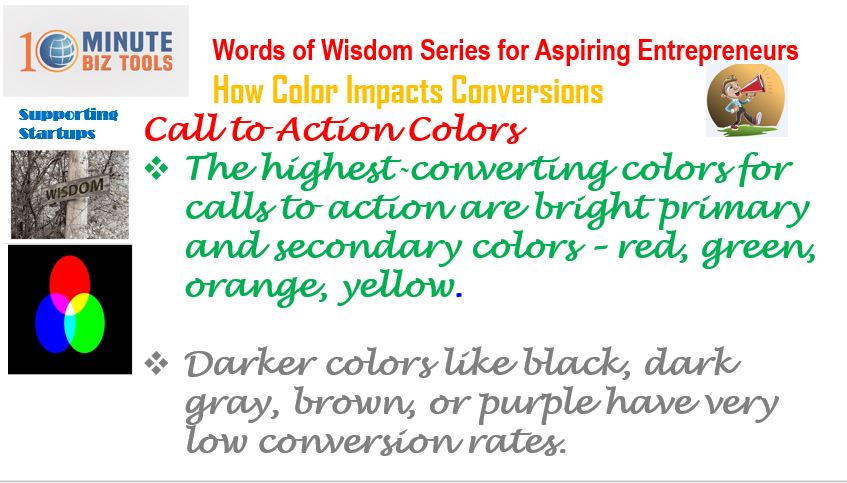 Neil Patel's Words of Wisdom for Aspiring Entrepreneurs 
Tips on How to Deliver a Pitch Investors Simply Can't Turn Down -–Part 2
3. Be laser-focused.
Investors' time is their most valuable asset. If you convey a respect for their time, they will interpret that respect as your ability to treat their funding with respect.
4. Explain exactly what your product or service is.
Show your potential investors a picture of, or give them the actual product to handle.
Neil Patel's Words of Wisdom for Aspiring Entrepreneurs 
Tips on How to Deliver a Pitch Investors Simply Can't Turn Down-–Part 1
Tips on How to Deliver a Pitch Investors Simply Can't Turn Down

v1. Take only ten minutes.
Timing is critical. The less time your pitch takes, the better.
v2. Turn your pitch into a story.
Storytelling is a scientifically-proven way to capture a listener's attention and hold it. Besides, it makes your pitch unforgettable.
E-commerce marketing tips you should definitely follow-
Appmakerxyzblo
For an E-commerce site, not only reaching out to new customers but also to make them return to your site is important..
The chances of buying a product by a recurring customer are very much than a new client.
Customer Acquisition Mistakes - galawpartners.com
Two Common Mistakes That Startups Make…and How to Avoid Them
üReceiving Customer Feedback Too Late
üAssessing How Much It Costs to Acquire a Customer Too Late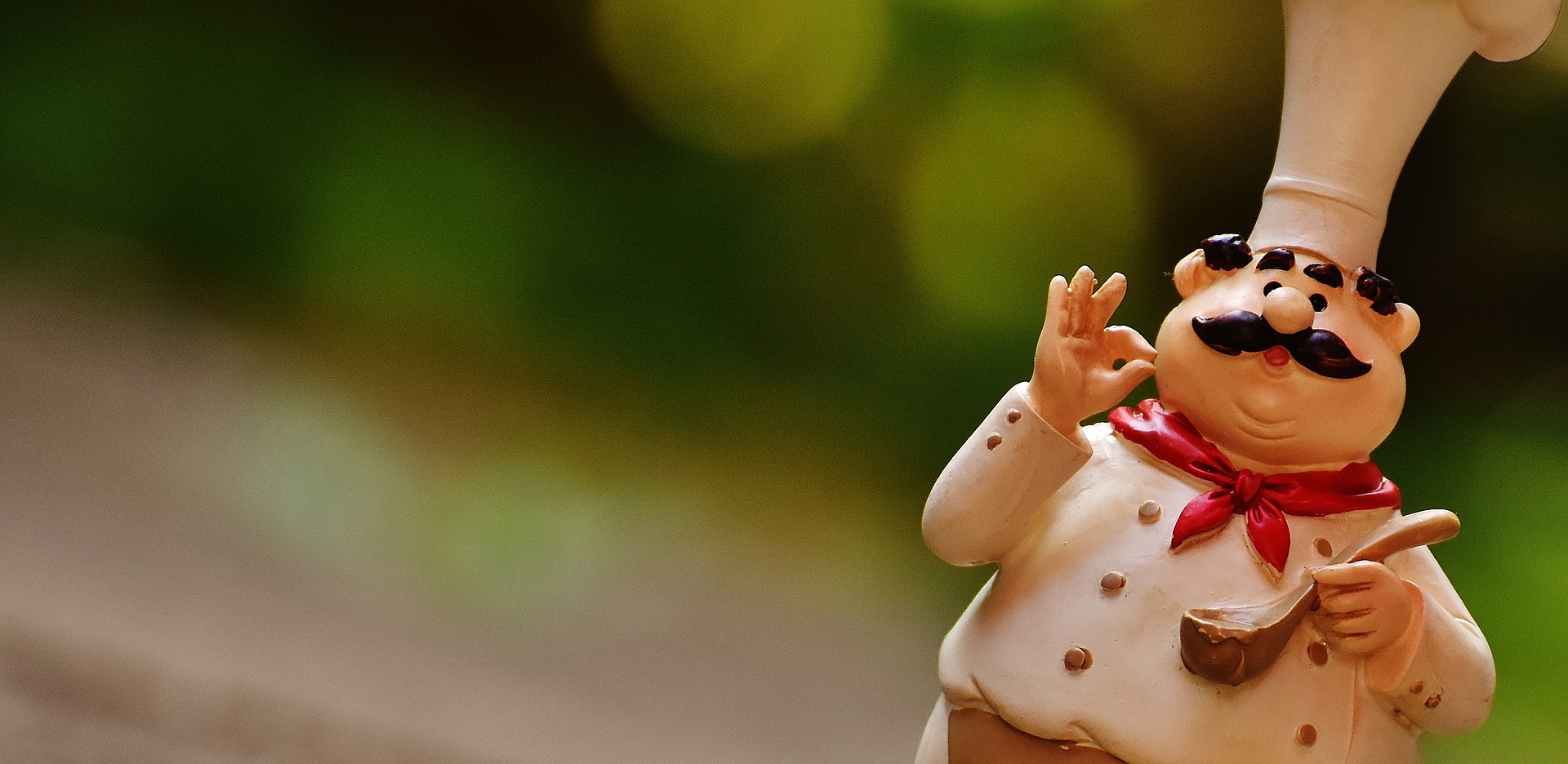 Restaurant
Startup Tips
SCOTT GINSBERG
üOwning and running a Restaurant Business requires technical and business skills very specific to that industry
üOn top of that you need the motivation to get into that trade                                                           
A Successful Chef!!
Chef Pawan Bisht-Boutique restaurant Junglee
Billii
üNo one is born a star or a successful chef and everyone starts with the basics that form backbone of a star kitchen.
üNo matter how fancy, good looking and tasty a dish is, its core depends upon the basic preparation and if it is not delicious, no one will have it.
üSo cooking a tasty meal is what is most important as a chef.
Digital Marketing
 Gyan for Startups


Innverse
Technologies
Pvt
Ltd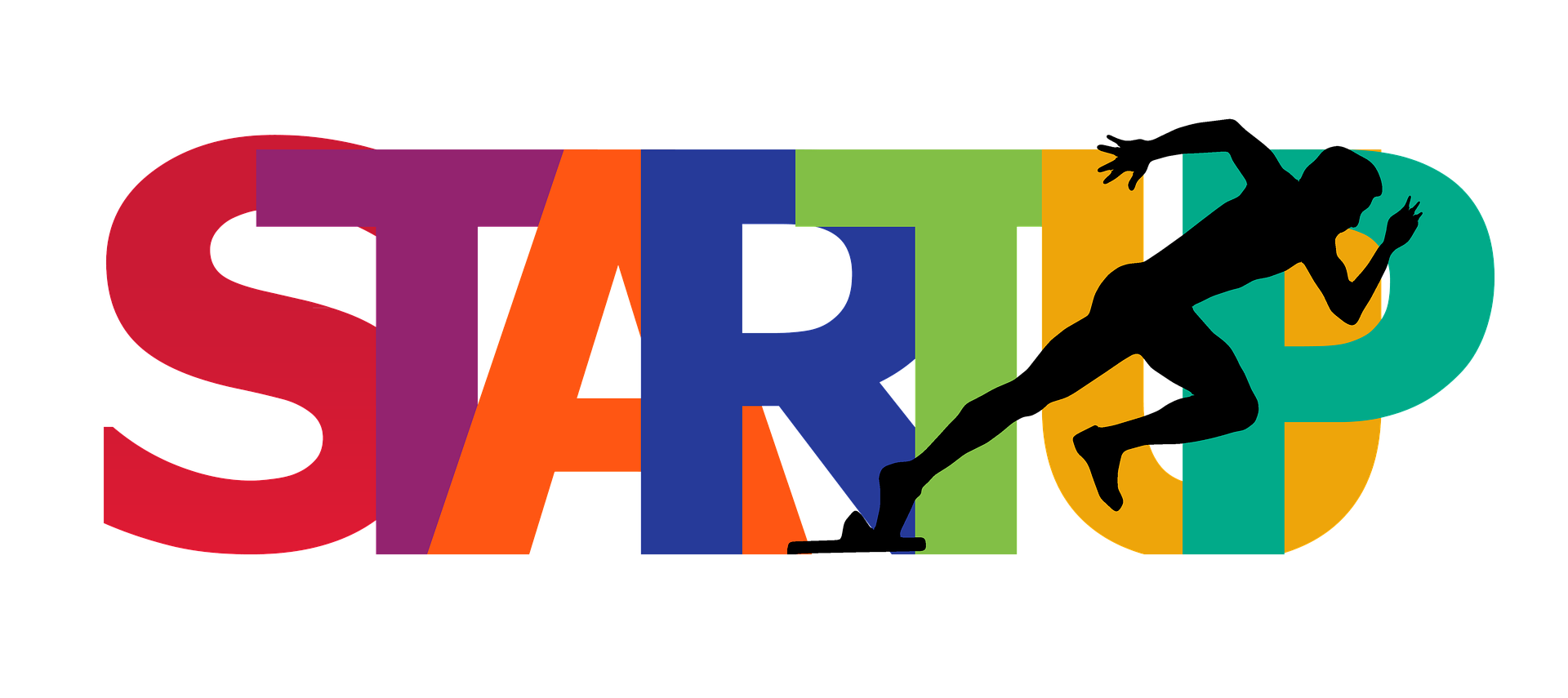 üStart-up firms, small & medium businesses, Digital Marketing is one way that can provide these businesses the chance to compete and attract their share of targeted traffic.
üThese small firms and the start-ups have very less resources as well as capitalization to explore.
üHenceforth, it is Digital Marketing that provides them with a cost-effective marketing platform that delivers best results and Business goals.
Laura Thomas-Founder of Pretty Presets
Advice to other moms starting a business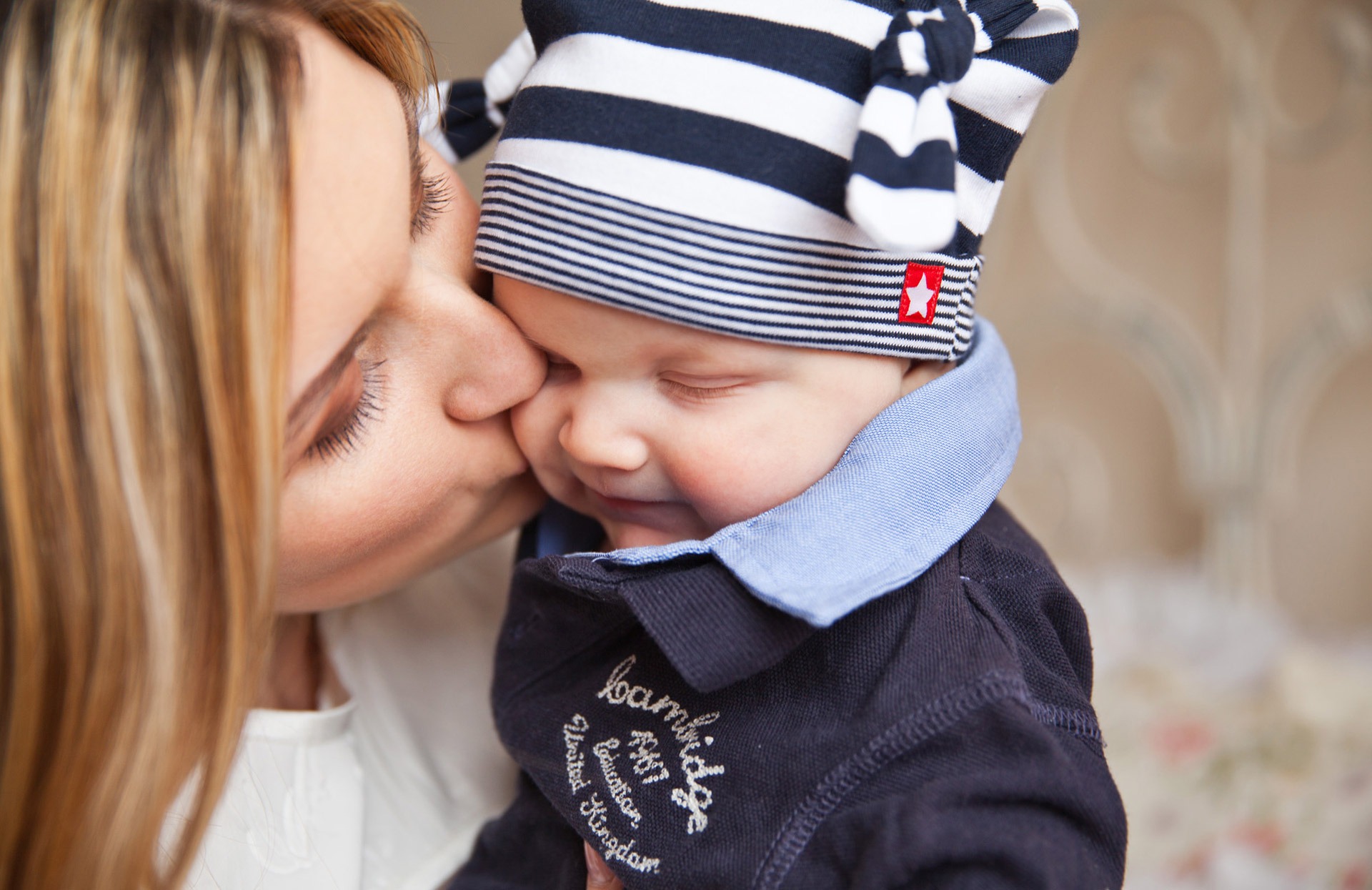 ü "I asked my 8 year old son and 10 year old daughter, who have had me working from home since their toddler years, how they would like to encourage other moms.
ü Their response was, 'Stick to what you're doing.  Do what is healthy for you and your kids.' As I began typing, I left out the 'you' part. My son immediately said, 'That's important. You have to remind the moms to do what's best for them, too.' He's right.
üWe are often so worried about everyone else, that we forget to take care of ourselves. 

How to Spot Opportunity?? Examples
Laundromat
Source: TOI-09-07-2017
My visits to Kuala Lumpur and Jakarta spotted an idea- Arunabh Sinha
More than 3000 in each City
U- Clean- A self-service Laundromat
Concept:  Convenience
How to Spot Opportunity?? Examples
Vacation Rental
Source: TOI-09-07-2017
My frequent Vacations spotted an idea- Aditi Balbir
V.Resorts an online portal platform to book experiential stays
Concept: Leisure Business
Why Use Social Media At All?
Sitesell
üThe key word here is "social."
üUsing social media (SM) is a great way to open two-way communication with your audience.
ü SM allows you to talk with people in a way that's more difficult to achieve on your website -- to tell your story in a more informal way.
Product Market Fit- Significance
vHigh fit means low customer acquisition cost, high loyalty, and high lifetime customer value.
vLow fit means high customer churn, high customer acquisition costs, and low loyalty.
v It really is like a magnet: in one polarity it attracts customers, and in the other, it repels them.
WoW Series #31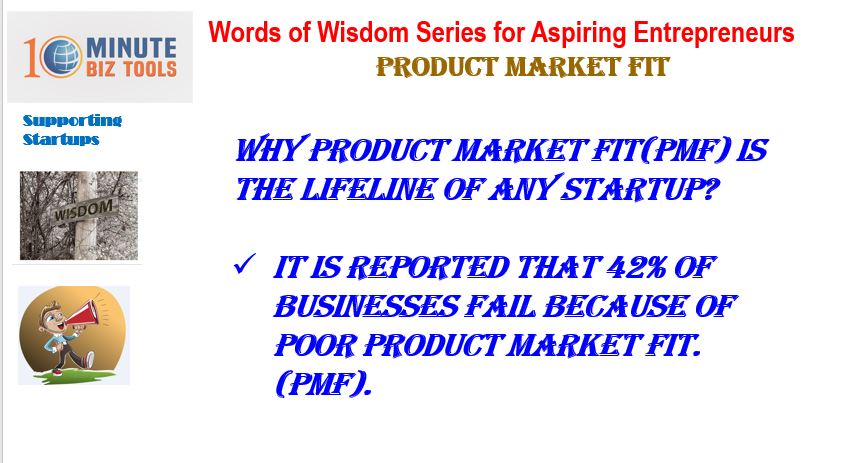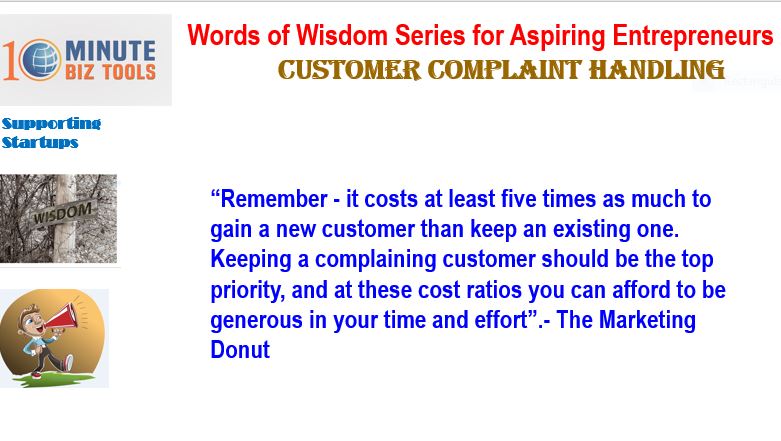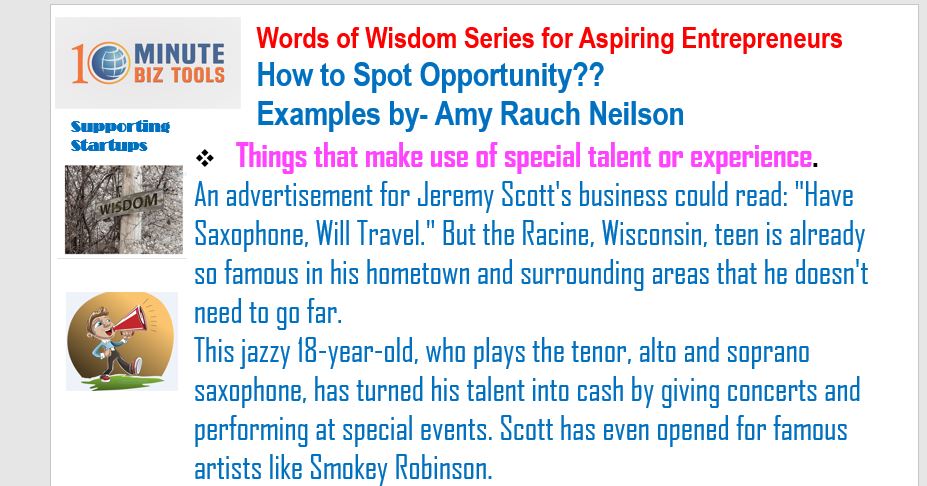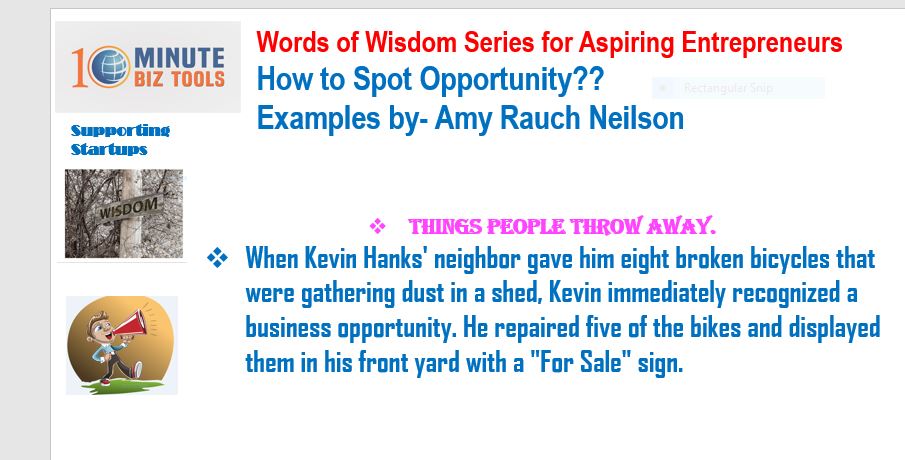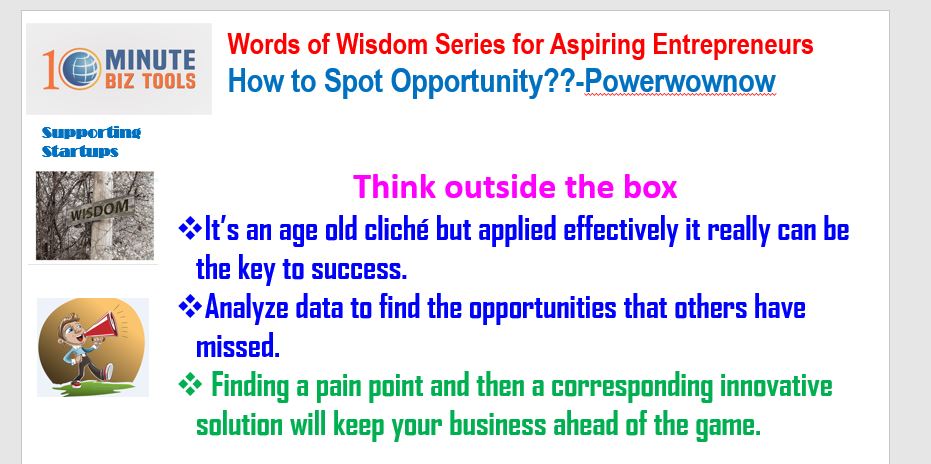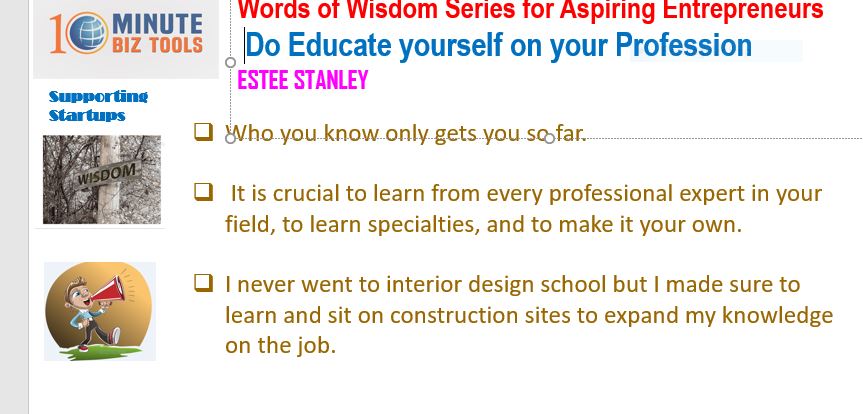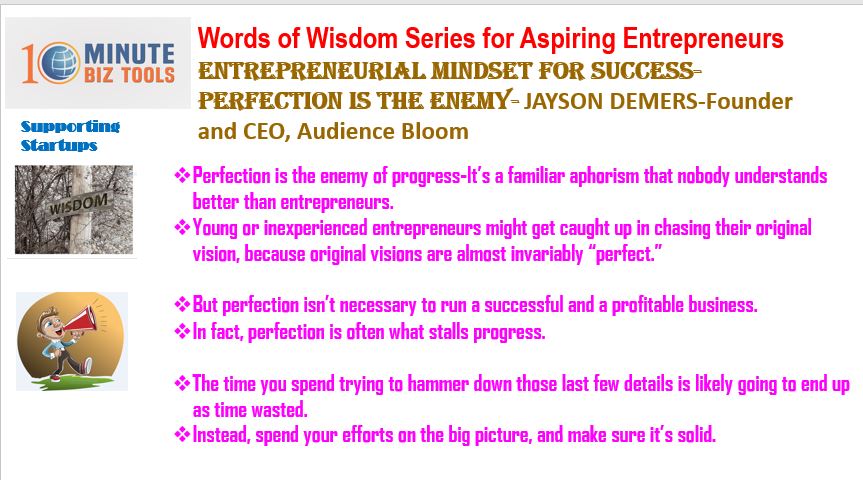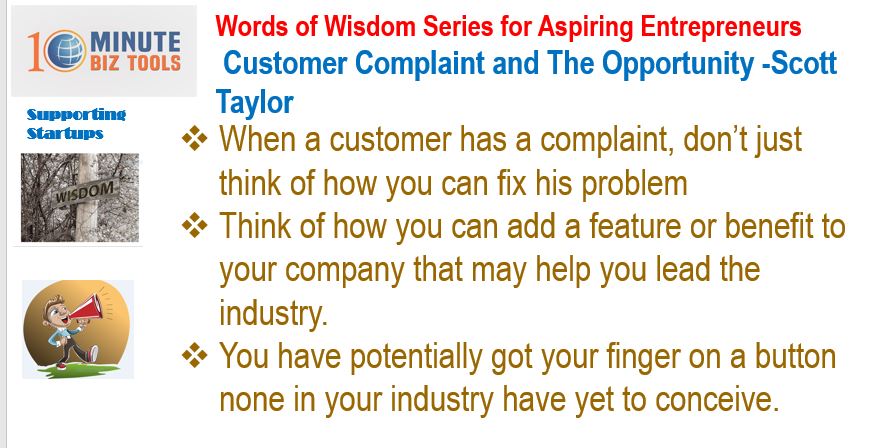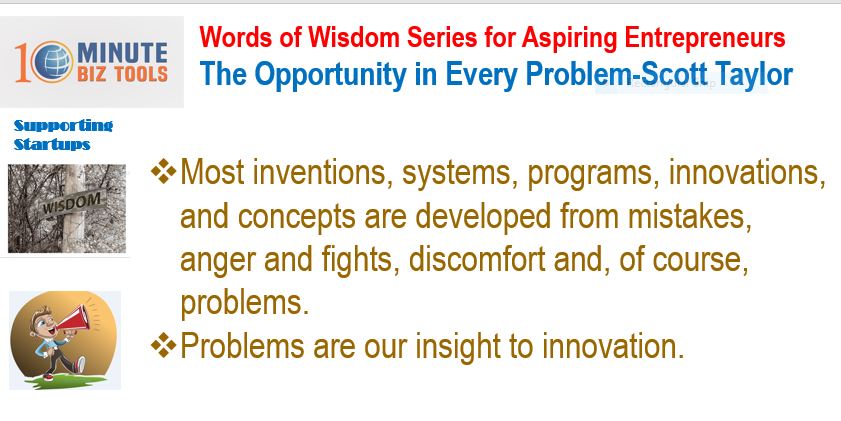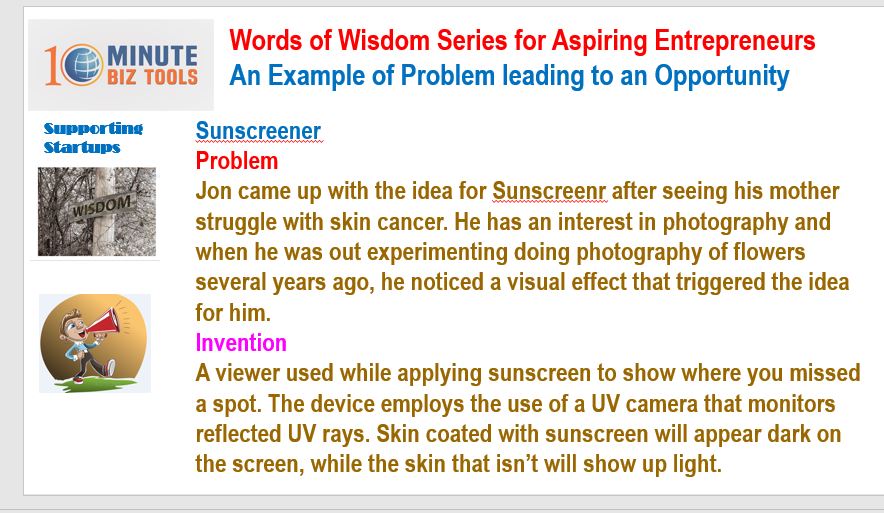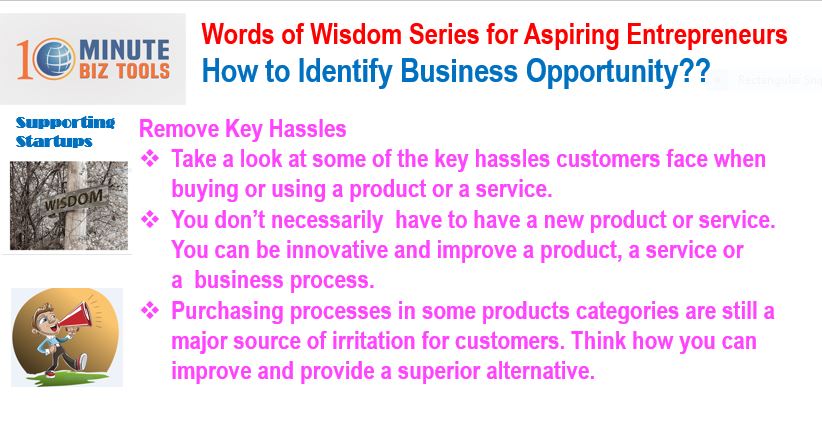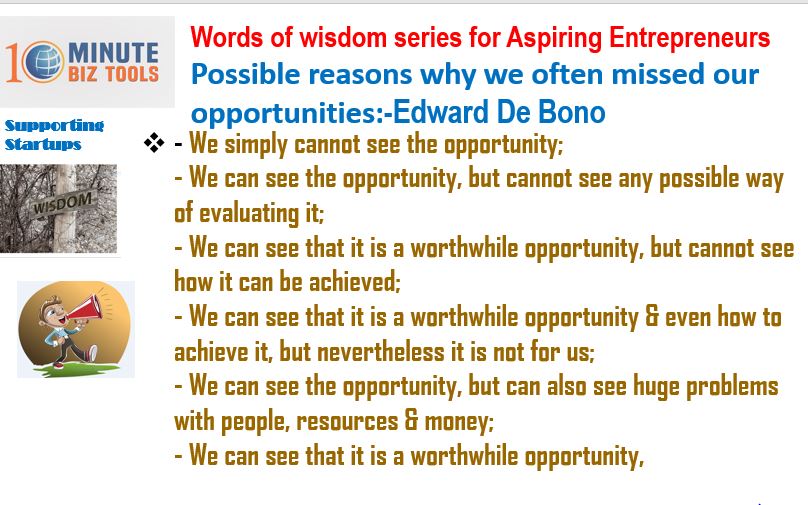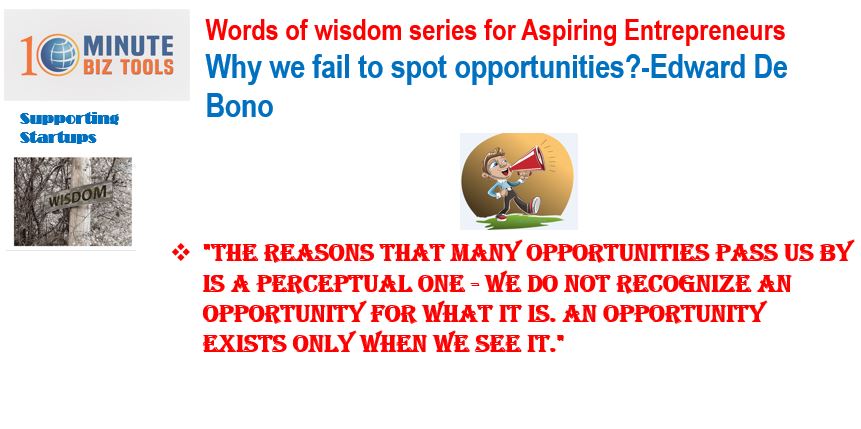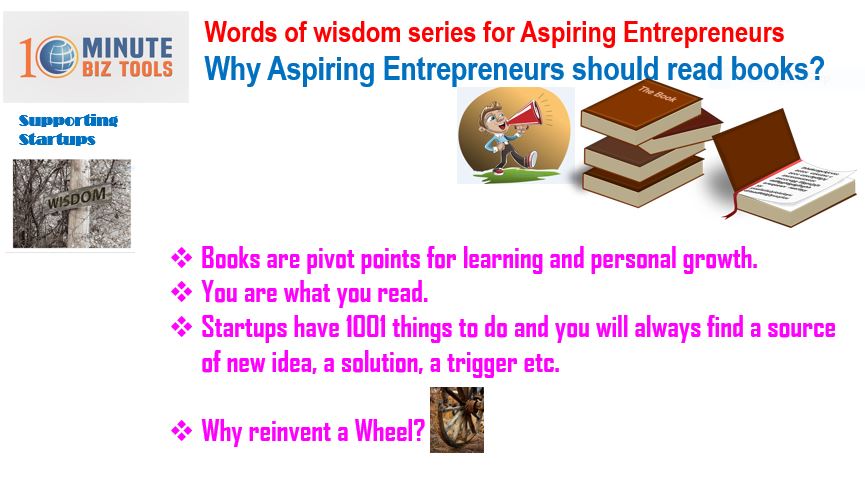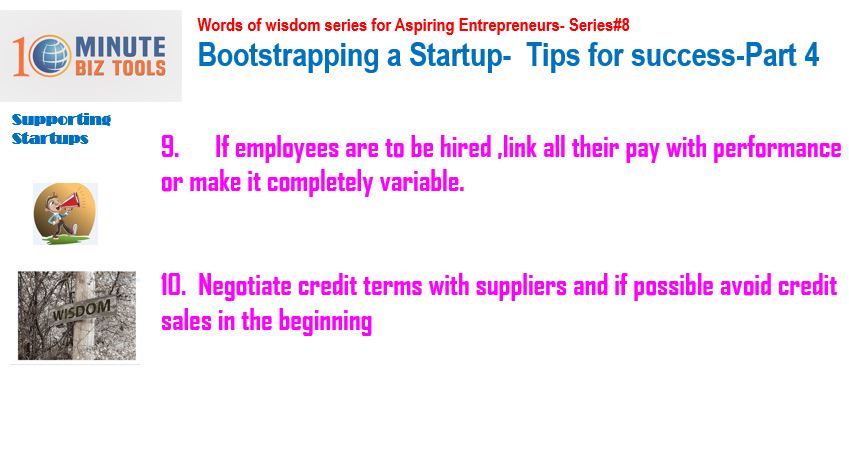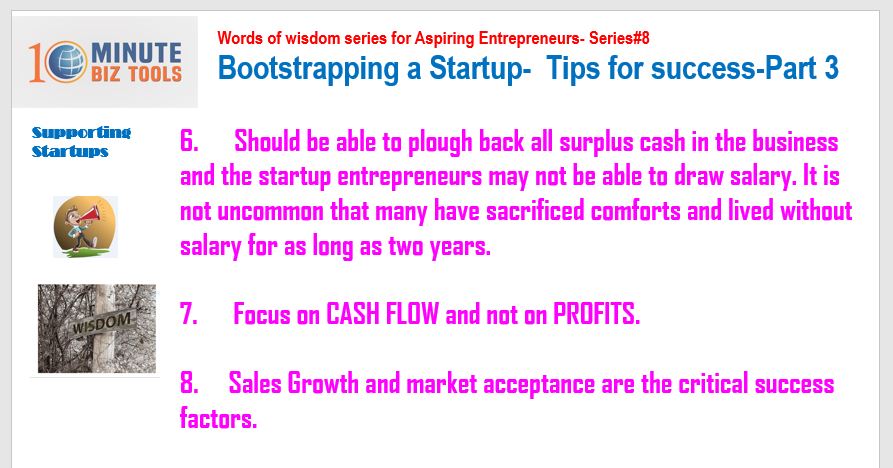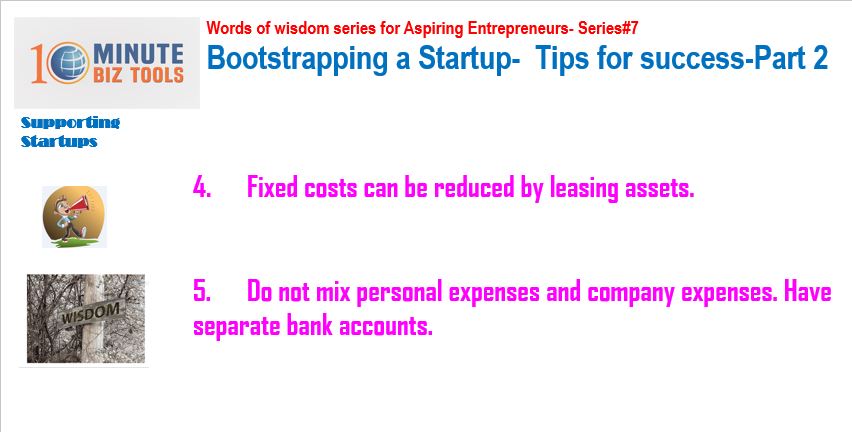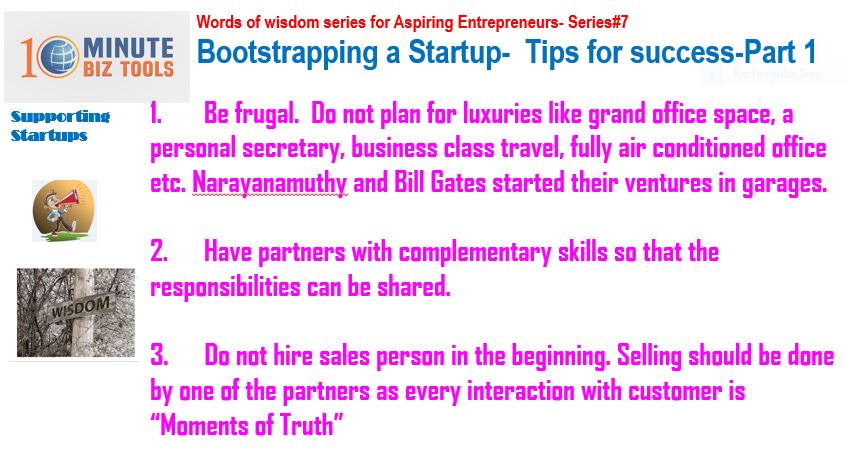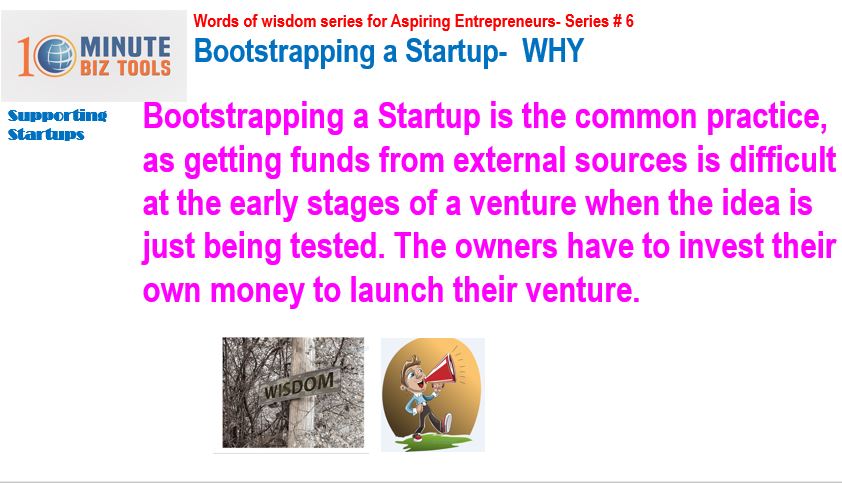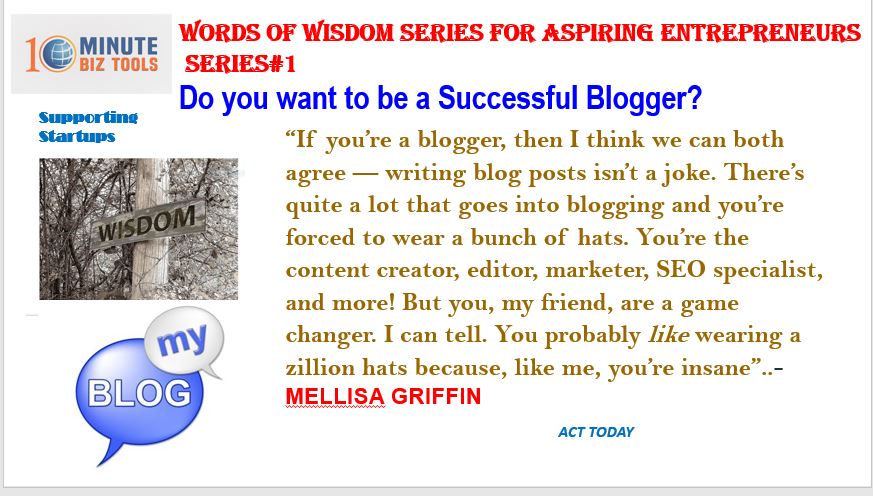 Your first paragraph ...
​