Successful Technology Startup Ideas
Health Care Series#

31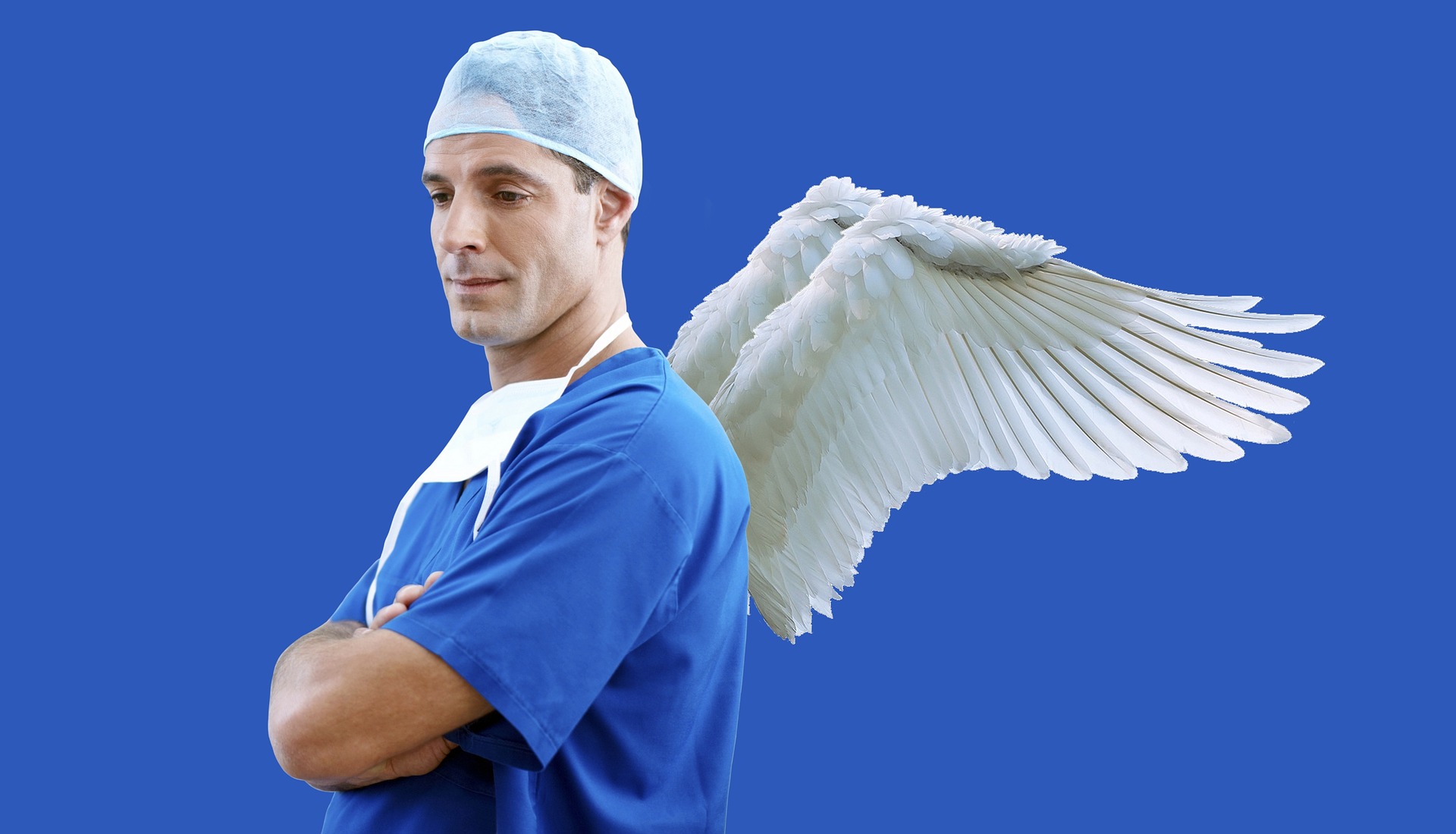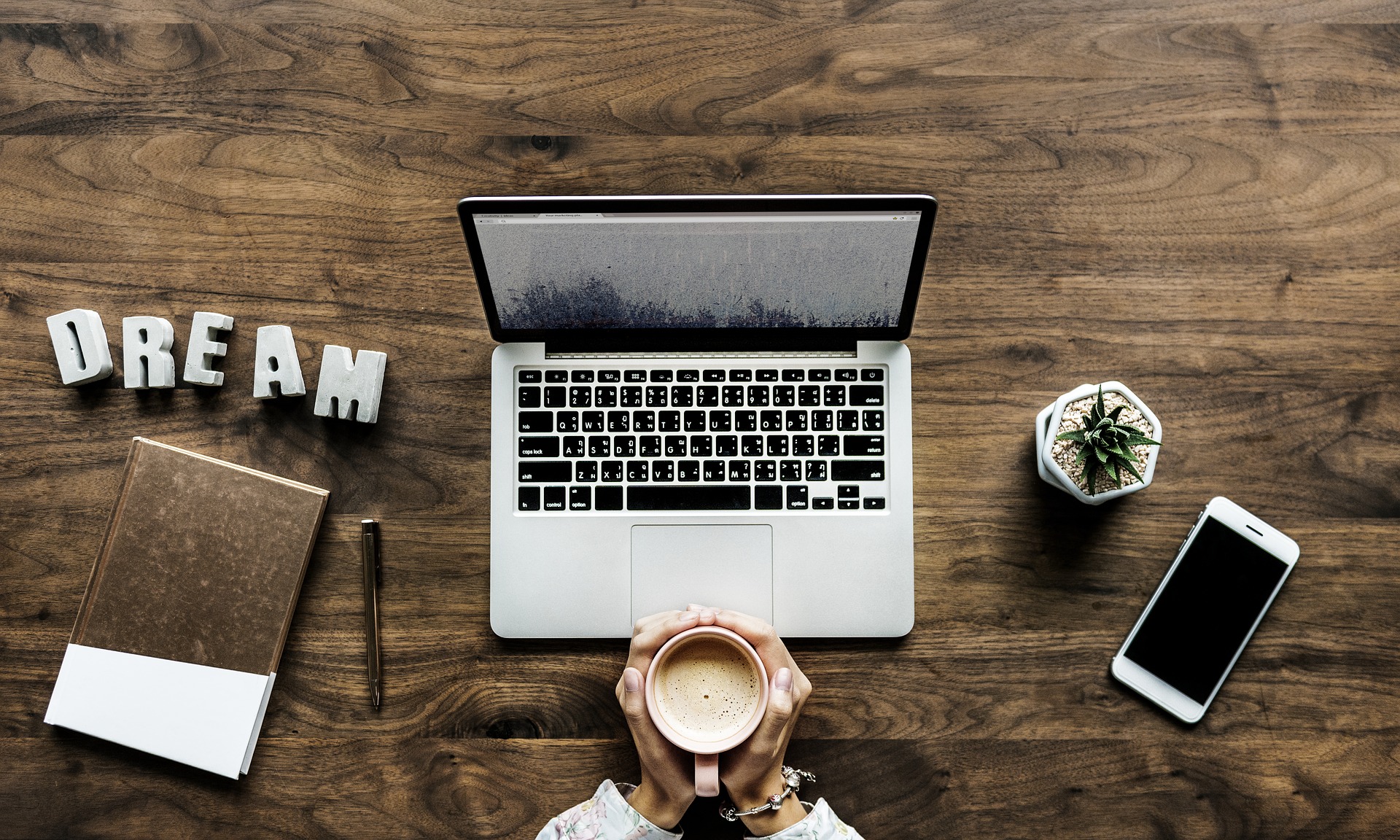 Successful Technology Startup Ideas- Where and How you get them?
Why Technology Startup? What are the advantages and disadvantages in a technology startup? 
Technology and social media have brought power back to the people. Mark McKinnon
Technology, like art, is a soaring exercise of the human imagination. Daniel Bell
Source Brainy quotes
Today technology touches almost everyone's life even on day to day basis. It makes life easier.  The flip side appears to have created tensons and over rflowng information some times called garbage/ trash. One to interaction the essence of human race is a casuality in the technology world
 Successful Technology Startup Ideas- Smart Phone Explosion
The famous saying "Google it" when you are looking for something in the word wide web is similar to saying download "apps" on your smart phone.
Smartphone has been a boon for the growth of technology startups. It is reported that affordable smart phones suitable for AR/ VR are in the offing.
Smart Tech. Geeks are blessed to have many mentors and venture capitalists who are looking at breakthrough ideas with huge market opportunities.
According to the World Economic Forum, in India alone, over 6 Mn lives are lost every year due to lifestyle diseases. And the economic burden of lifestyle diseases has been estimated to be over $4.58 Tn by 2030

If you are contemplating a technology startup board the ship and join the band wagon.
2E25CF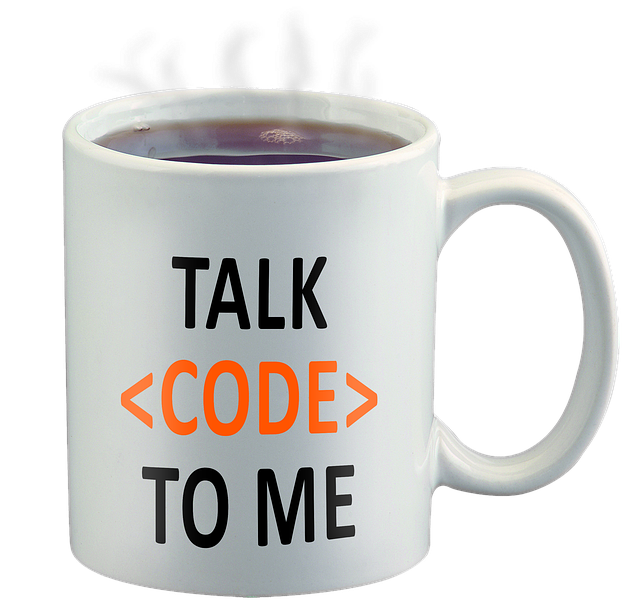 Successful Technology Startup Ideas Series- Health Care Series # 31




HealthifyMe APP
Health at Your Fingertips, Anywhere, Anytime.
Track over 50,000 Indian foods & 1,500 exercises. Receive real-time insights & automated analytics on your health. Access expert advice from India's top coaches.
https://www.healthifyme.com/app/
Amazon Customer Review in 2017
I've been using the RIST for the past couple of weeks and it works great.
Battery life is amazing, and it does exactly what it says it does.
Simple to use and syncs well with my app.

Coaches have been helpful too.

Would recommend this to know anyone who wants to start getting fit but doesn't know where to start.

MUrgency-Medical Care Fast, Easy, and Reliable
MUrgency - One Global Emergency Response Network is a cloud platform and mobile application which connects people facing a medical emergency with the closest validated Emergency Room / Ambulance / Doctor / Nurse / Paramedic or Emergency Medical Technician (EMT).

Twelve years back, my mom choked in her sleep. My father and I had to rush her to the hospital in the back of the car. By God's grace, she survived, but she was in ICU for a few days.
Sitting outside, I started wondering why there was no emergency ambulance service in India similar to 911. We went on to build the largest private ambulance company in the developing world.
MUrgency is the next step in transforming emergency care. Today, you can get a first responder in our launch market in under 10 minutes.- Shaffi Mather, Founder & CEO, MUrgency
http://murgency.com/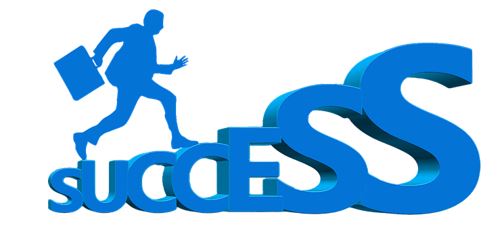 EchoPixel:A revolution in 3D medical imaging
EchoPixel renders patient-specific anatomy in an intuitive, interactive virtual reality format, leading directly to increased clinical knowledge, faster operations, and better care.True 3D, from EchoPixel, is an advanced medical visualization software solution.
It offers physicians an unprecedented opportunity to view and interact with patient tissues and organs in a truly 3D form, as if they were real physical objects.
Real-Time, Interactive Virtual Reality System: True 3D moves beyond the flat screen, displaying real patient anatomy in open 3D space, with instant response and seamless interaction capabilities.
Source echopixeltech.com
Medgeneome
Has developed genetic diagnostics for cancer, eye disorders, neurological problems, prenatal conditions, and metabolic diseases like diabetes.

A genomics-based diagnostics and research company delivering the best of health care by decoding genetic information contained in an individual's genome. We are the first mover and market leader in genomics-based diagnostics and research from India with global offices in California.
Our mission is to improve global health by developing deep insights into diseases at the genetic and molecular level. Our research solutions apply cutting-edge genomics technologies, bioinformatics, computing, and big data analytics to the genetically diverse and large South Asian population to understand the genetic basis of cancer, metabolic disorders, eye disorders and other rare diseases. We also address important research questions in hereditary diseases, cardiovascular complications and neurological disorders
Source:https://www.medgenome.com/about/
POCARED Diagnostics-Culture Free Microbiology
Direct Specimen, fully automated, Reagent-Free Microorganism Detection, Identification and Enumeration in minutes
POCARED Diagnostics Ltd. is the developer of leading technologies platforms. The P-1000™ uses the unique physical properties of intrinsic fluorescence to provide the fully automated, direct specimen, CULTURE-FREE Microbiology® and reagent- free solution for microorganism detection, identification and enumeration. The SP (Sample Processor) offers the world's first general use, automated cell fractionate concentrator that introduces sample purification, organism recovery and viability second to none.
These proprietary process technologies dramatically improve the ability of practitioners and hospitals to implement evidence-based medicine, while reducing lab operating costs and improving profitability
Source:https://www.pocared.com/
Noteworth, a connected health platform that enables health organizations to prescribe virtual care models to their patients. They help clinicians collect and access contextualized patient-generated health data that improve care coordination and outcomes, reduces costs, and better engages patients.
Noteworth Dashboard
o    Easily prescribe tailored virtual care models to your patients and assign accompanying care instructions to them.
o    Receive visualized, usable patient-generated health data in continuous Noteworth Reports you can monitor at any time.
o    Set customizable alerts, called Focus Notes.
o    Streamline your documentation and optimize towards reimbursement goals with the Encounters tracker.
https://www.noteworth.com/

MeMed-We are here to improve the lives of people through innovative technology.
TECHNOLOGY: MeMed has created a platform for discovery, development and validation of novel diagnostic solutions aimed at improving the management of patients with infectious diseases and inflammatory disorders. The platform relies on a unique combination of molecular and cellular immunology, bioinformatics, big data analysis and clinical knowledge.
ImmunoXpert™, decodes the body's immune response in order to distinguish between bacterial infections that warrant antibiotic therapy, and viral infections, for which antibiotic treatment is generally not required. It aids physicians to make better informed treatment decisions by reducing antibiotic misuse. This addresses one of the most critical global health concerns today - the rise of antibiotic-resistant bacteria. ImmunoXpert™, is also useful for avoiding potentially harmful over-diagnosis, lowering healthcare costs and most importantly, improving patient safety. 
 Source:http://www.me-med.com/

ARTIFICIAL INTELLIGENCE FOR Diagnosis-Sigtuple

Manthana was created, from ground-up, to be a continuously improving, automatically upgrading platform which enables digitisation, management and analysis of visual medical data. We aim at training various kinds of AI models on it, and wish to provide an insightful and interactive report to medical specialists.
A BREAKTHROUGH IN THE DIAGNOSTIC CHALLENGE OF MONOCYTIC NEOPLASMS WITH THE USE OF SHONIT™ POWERED BY ARTIFICIAL INTELLIGENCE.

https://sigtuple.com/#s-technology

CREDIT HEALTH- An online portal
 Provides personalized guidance in hospitalization services to patients. The portal works with a team of in-house doctors to sort out all queries and confusions of the patients.
Credihealth's core business lies in providing its customers with credible, reliable and detailed information about hospitals and large healthcare institutions," says Saurabh. Credihealth is not just a B2C model but has also tied up with corporates to give their employees health benefits. The intention is to keep as much of the product as possible free for the end user. Currently operation in NCR, here are some of the features in bullet points:
• Users can search Credihealth for doctors and hospitals across 57 different specialties.
• Book appointments with them.
• Get a Second Opinion about medical condition from top specialists by uploading reports (comes at a fee).
• There is a customer care number and a live chat on the website where patients can get in touch
Healthians.com: Incubated at healthcare start- an accelerator platform
An online Discount & Discovery platform that helps Patients save Costs and also identify/buy the right Diagnostic Test across trusted Diagnostic brands anywhere in India.
Healthians recommends Comprehensive Health Check-up Solutions according to your Age/Gender/Risk Areas/Habits & more, while guiding the User all the way till s/he actually takes a Check-up. Now, Patients find all possible information about Health Check-ups, Theoretical & Tactical all-before buying anything 
Source;http://healthstart.co.in/portfolio.html
Babylon : Combining cutting edge technology with medical expertise
In babylon, we have gathered the world's largest collection of Artificial Intelligence and data scientists, mathematicians, engineers and clinical experts focussed on solving the above two problems of healthcare delivery. We focus on building Artificial Intelligence that can accurately do some of what doctors do. We think eventually they will be able to do more as machines are inherently better than humans in some areas like probabilistic, computational or data heavy tasks needed for diagnosis and clinical triage, behavioural and data monitoring and remaining up to date with the most recent treatments. At the same time, we connect our members seamlessly with doctors when an empathetic and expert human is needed, 24-hours-a-day, 7-days-a-week.

https://www.babylonhealth.com/
Babylon's mission is to put an accessible and affordable health service in the hands of every person on earth.
Bootstrapped healthcare startup Clinivantage connects patients with doctors in real time

Clinivantage mobilizes the entire healthcare ecosystem, making it work in tandem to provide better outcomes for patients and improved productivity helping deliver profitable care by providers.​Clinivantage has designed and developed technology, and a distribution process through the village health worker to provide last mile care delivery even in the remote regions.                                                                 
Adaptable and diagnostic technologies are introduced to health workers, clinical, community level and public health services making facilitating the availability of up to date health data enabling faster decision making. Inclusion of IoT and DoT in its PaaS platform Clinivantage renders the ability to monitor, and judge health making it more of wellness management rather than responsive healthcare delivery.
https://www.clinivantage.com/about-us

A Novel Breast Cancer Screening Solution -Accurate, Portable & Privacy-Aware.
NIRAMAI stands for "Non-Invasive Risk Assessment with Machine Intelligence". In Sanskrit, Niramai means being free from illness.
NIRAMAI solution uses a high resolution thermal sensing device and a cloud hosted analytics solution for analysing the thermal images. Our SaaS solution uses big data analytics, artificial intelligence and machine learning for reliable, early and accurate breast cancer screening. The innovative methods used in our solution have led to multiple US patents. Our novel algorithms have also been peer-reviewed in international scientific conferences.

Our cancer screening tool, SMILE, has been tested on 300 patients data from 2 hospitals and one diagnostic center. Early results from these tests indicate very high accuracy that is comparable and sometime better that Mammography. We have started 2 clinical trials with established hospitals to perform large scale, statistically significant clinical trials. We are working with multiple partners to make our solution commercially available by mid 2017.
http://niramai.com/technology/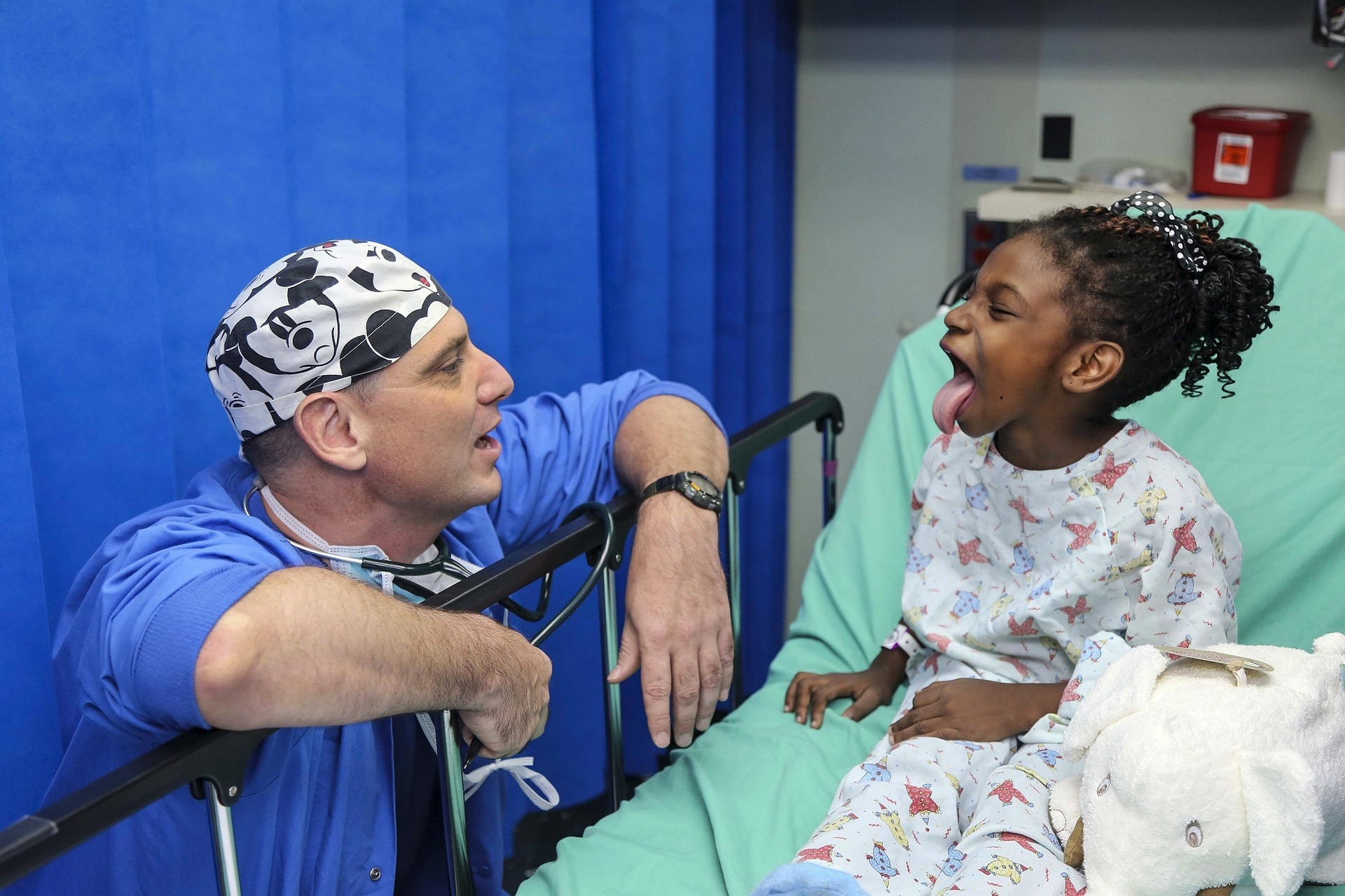 A new idea in child healthcare-Address Health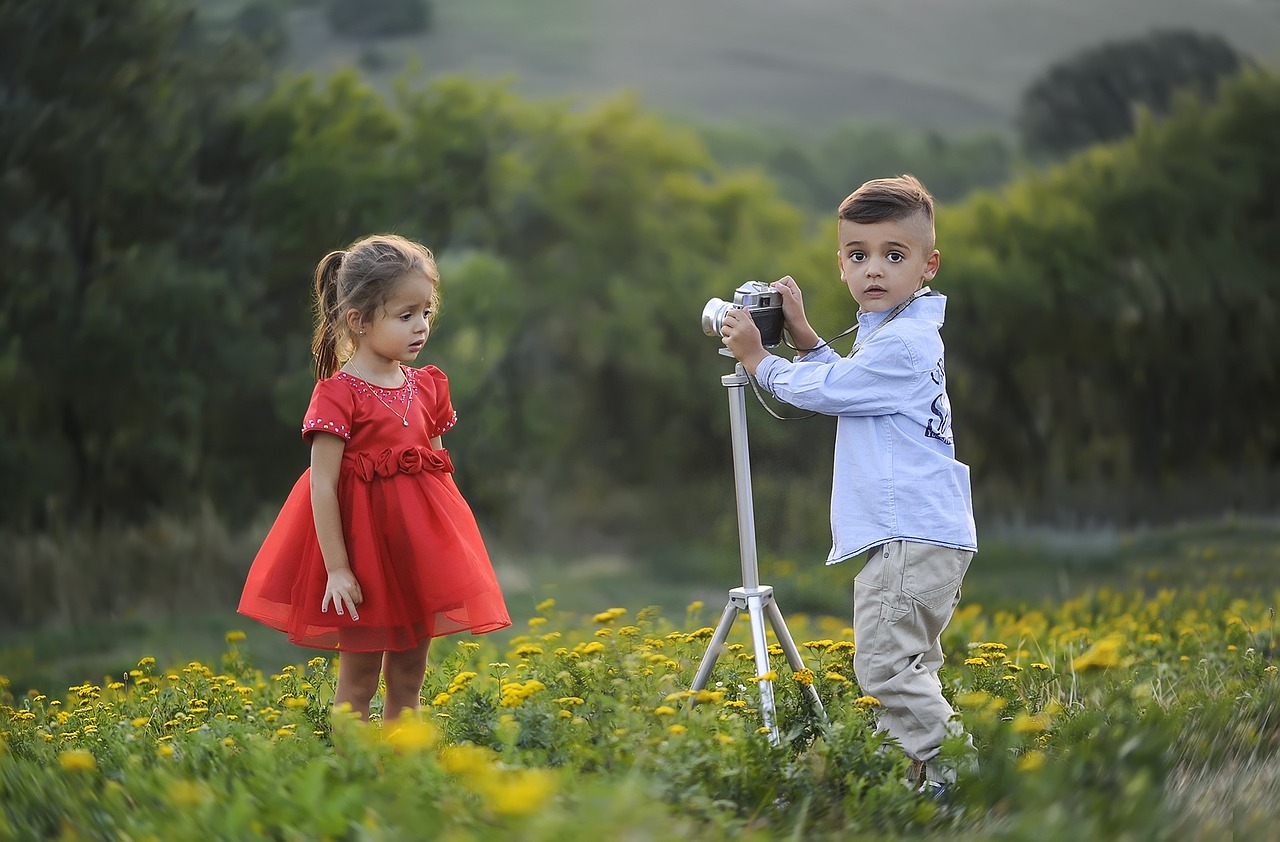 AddressHealth was born as an idea. A small team of likeminded people came together and dreamt of changing the way child healthcare is practiced. Of introducing better accessibility and affordability. Of using technology and innovation to make the pediatric primary care continuum possible. At the core of this idea was the revolutionary concept of reaching quality healthcare to every child through schools.
In March 2010 AddressHealth began operations. We partnered with schools, understanding that while the various educational boards and governments mandate certain healthcare facilities like school health checks, infirmaries and health education in campuses, the lack of organized services make it difficult for schools to meaningfully implement these. AddressHealth has been revolutionizing this space through innovative ways of reaching into schools with quality for every child at affordable prices.
Our School Health Service is rapidly turning this idea real, from one child to the next, one campus to the other and one city to another city. We continue to bring high-quality primary child healthcare to more and more children in an ever expanding portfolio of partner schools
http://addresshealth.in/web/founding-of-ah/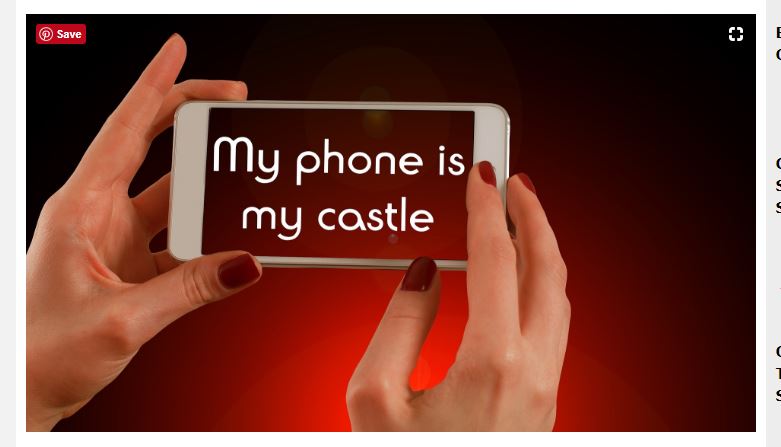 HealthifyMe-Health at Your Fingertips, Anywhere, Anytime
https://www.healthifyme.com/app/

HealthifyMe is an application that allows its users to achieve their fitness and weight loss goals from their computers and smartphones.
The application enables its users to track their calories, nutrition, and fitness activities; track their weight and determine if they are healthy; set healthy goals and work toward meeting them; share their data with experts; and get expert advice and suggestions on their lifestyles.
HealthifyMe was developed and launched by a team of doctors, nutritionists, and fitness trainers.
.
Track over 50,000 Indian foods & 1,500 exercises. Receive real-time insights & automated analytics on your health. Access expert advice from India's top coaches.
Cooey is an end-to-end health-monitoring IoT platform 

Changing the paradigm of health monitoring!-Get smart & leverage the power of technology to power transformation in healthcare
Cooey is an end-to-end health-monitoring IoT platform provider that allows the users to collect, store, analyze and share their medical summary with a doctor. It provides insights and personalized health tips to patients based on their medical profile. Further, it helps connect users with various healthcare service provides to get personalized services, viz., medicines, lab tests, or home care services, delivered to their doorstep

http://www.cooey.co.in/

Welcome Cure-Online homeopathic consultation platform

They claim to treat over 80 common and 20 uncommon clinical conditions on live chat and Skype, enabling patients to consult from anywhere in the world. The startup claims to have the world's largest homeopathic database of cured cases and patient management systems.
Founder: Punit Desai
Headquarters: Mumbai
Website: www.welcomecure.com
 
Source; gadgets.ndtv.com
Superdoc 
The SuperDoc App offers chat-functionality for the patients to interact with their doctors. Founded in 2015 by Chaitanya Mehta, Abhishek Mane and Dr.Dinesh Rijhwani, the startup has plans to provide subscriptions for doctor and psychologist chat which will be based on a fremiummodel wherein the first chat is offered free of charge.

Consult Doctors is the easiest way for you to ask a doctor any medical question. It's FREE How it Works: 1. Download our health app from Google Play Store/ iOS App Store 2. Ask a doctor any medical question. It's FREE 3. The concerned doctor will answer your question within 24 hours!

Medibox Digital Solutions 
This is a cloud based SaaS platform connecting supply chain verticals, from manufacturer or marketing company to the end dispensers who might be a chemist or a hospital.

"Medibox is a B2B location-based, on-demand SaaS (software as a service) platform on cloud that enables real-time visibility and accurate information on Pharma, medical devices and allied products for healthcare business through collaborative intelligence.
Buyers and Sellers of Pharma and healthcare products use Medibox B2B to discover each other, buy and sell authentic products and get insights to grow their respective businesses.
VISION: Medibox envisions a society where no human is deprived of medicines because of accessibility or availability.
MISSION: Medibox's mission is to #MakeMedicinesAvailable through its enterprise clients globally."
Technology enabled diabetic Care-http://diabetacare.com
dCare Smart™ Vodafone powered SIM enabled smart glucometer for blood sugar measurement, which is connected to personalized health record on Diabetacare intelligent Electronic Medical Record system (DxNET™) for efficient remote monitoring and effective and timely intervention.– This transmits the data to your records via secured Vodafone platform within 30 seconds
Over 66 million Indians have diabetes , more than the entire population of the UK. And it's not just older people who are at risk. Women , young adults, and children are at higher risk than ever before because of sugary diet and lack of exercise.

Successful Low cost  Innovative ideas for masses-Health Care and Prevention for all

3nethra classic-forushealth.com
Eye Screening Device costing one-fifth of conventional device requiring minimally trained operator
The 3nethra classic is a compact, portable, and easy-to-use non-mydriatic digital imaging device. It is designed to acquire, display, store, and transmit images of the posterior and anterior surfaces of the human eye.
Intended Use: The 3nethra is a non-mydriatic device for imaging the posterior and anterior surfaces of the human eye. It assists clinicians in the evaluation, diagnosis, and documentation of visual health.
Successful Low cost  Innovative ideas for masses-Health Care and Prevention for all
With the pocket ECG monitor, Sanket, even people from the remotest parts of the country can get themselves a quick, 98% accurate ECG test anytime, anywhere!
Agatsa Technology's credit-card-sized ECG monitor, Sanket, can measure ECG and stress levels by using just a thumb-touch. The ECG is immediately displayed on a mobile screen and can be relayed to anyone across the globe using Whatsapp, email or even SMS.
This means that with an ECG Report generated within 15 seconds, a report can be sent to the patient's doctor instantly!
 Source: thebetterindia.com

Mobile app helps rural patients with pre-and post-op care
Crittenton Hospital Medical Center's new workflow includes a customized app for surgical patients who don't have easy access to physicians.
Patients receive bite-size daily activities covering all aspects related to pre-op preparation, including nutrition, exercise, pain/risk management, mindfulness tips and information on how to properly set up one's home to eliminate fall hazards. Once the procedure is complete, Frisch follows patients during their recovery process through the app.
"Digital technology can deliver content at set intervals and quantities that, for some, enhances understanding and retention," he explained. "Since content is delivered over time, the breadth can be expanded to include important topics that in a traditional clinical environment we may not have the capacity to discuss."
http://www.healthcareitnews.com/news/mobile-app-helps-rural-patients-pre-and-post-op-care

Medopad-Connecting  patients and healthcare professionals in real time
Medopad uses remote patient monitoring applications, mobile technology and advanced data analytics to deliver a personalised care experience.The company produces a data-capture platform that connects patients and healthcare professionals in real time. Patients can continuously capture data through a variety of devices and transmit the data to healthcare professionals, who can analyse the information and intervene as required.The London-based startup was one of a handful of companies that joined Theresa May on her recent trade mission to China, where it announced more than £100 million in trade deals with leading Chinese organisations. Medopad was founded in 2011 and has since secured a total of $28 million (£20.3 million), including $26 million (£18.8 million) from a Series A round in February 2018. It aims to raise $120 million (£87 million)in equity capital over the coming months.
Rising Demand
With a fast-growing middle class and increased usage of Internet and mobile broadband, there is a high demand for quality and affordable healthcare in India. Healthcare market in India is poised to grow from $100 billion in 2016 to $280 billion in 2020, creating huge opportunity for healthcare and healthtech companies and startups.
Source Your Story.com
Superdoc
The SuperDoc App offers chat-functionality for the patients to interact with their doctors. Founded in 2015 by Chaitanya Mehta, Abhishek Mane and Dr.Dinesh Rijhwani, the startup has plans to provide subscriptions for doctor and psychologist chat which will be based on a fremiummodel wherein the first chat is offered free of charge. With plans to venture into mental health counseling by certified psychologists, Superdoc wants to provide the patient community with a 24X7 access to healthcare professionals and services. The Superdoc app currently has a base of 12000 plus users with new additions ranging to about 150 per day. The firm claims to have achieved this feat organically with 27 percent of its traffic being generated from the U.S. and 9 percent from the UK. The app users actively seek medical advice for mental health, dermatology and pediatrics.
Source; Siliconeindia.com
Tricog
In India alone, 5 Mn people suffer heart attacks every year and 3 Mn of them don't survive. Forget rural areas, the average time it takes to diagnose a heart attack even in urban India is 360 minutes. The chance of survival with this delay is a mere 20%. If this delay were reduced to 90 mins, the survival probability jumps to 80%. Founded by Dr. Charit Bhograj, an interventional cardiologist with over 16 years of experience, Tricog is an attempt to achieve the same.
The Tricog team has built a cloud-based ECG machine, and appointed a team of doctors who can sit at a centrally-located hub 24×7 in Bengaluru. The idea was to allow any doctor at any remote location to take the ECG data of the patient using this machine and send it via the cloud to the Tricog team of doctors.
The product and the services are offered on a pay-per-use model, so it also solves affordability issues for even small general practitioners. Also, the business model enabled Tricog to scale and reach even the remotest of locations.
https://inc42.com/features/watchlist-healthtech-startups-2018/

Smart Inhalers

Inhaled corticosteroids and bronchodilators are the cornerstone treatments for asthma.
The first medication helps control inflammation while the second provides immediate relief when symptoms flair.
Inhalers are efficient when they're used correctly, but up to 94 percent of people who use them don't do so in the proper manner.
"Standard of care works for approximately 90 percent of all patients when taken correctly and as prescribed," Tonya A. Winders, president and chief executive officer of the Allergy & Asthma Network, told Healthline.
"On the other hand, studies show about 50 percent of patients with asthma are not well controlled, which leads us to believe more can be done to increase adherence."
Enter Bluetooth-enabled smart inhalers.
These devices are designed to detect inhaler use, remind patients to use their medication, encourage proper use of the device, and gather data about a patient's inhaler use that can help guide care.
Each time the inhaler is used, it records the date, time, place, and whether the dose was correctly administered.
"This will provide valuable insight to determine how adherent patients are to their controller medications, as well as help us understand the patterns of when a patient experiences a flare," Winders said.
Add-on devices, which clip to existing inhalers and send data to a smartphone app, are available now.
In a clinical trial for Propeller's add-on smart inhaler device, researchers found that participants used less reliever medication, had more reliever-free days, and improved overall asthma control over the 12 months of the study.
The first fully integrated smart inhalers should be available to consumers by the middle of the year, Winders said.
https://www.healthline.com/health-news/tech-innovations-healthcare-2018#2

Neolight
NeoLight is a medical tech startup developing empathy-driven products for newborn health conditions. Their first device, which received FDA clearance this fall, provides care for infant jaundice, a condition that occurs in 60 percent of infants, globally. NeoLight is also developing therapeutic and diagnostic tools that aim to reduce hospital readmissions caused by jaundice. The team is headed by Vivek Kopparthi, a Forbes 30 Under 30 luminary for health care, and is backed by industry leaders like Dignity Health. Recent investors include Steve Case and NFL quarterback Ben Roethlisberger, among others.
Bill Carmody-https://www.inc.com/bill-carmody/these-5-startups-will-change-healthcare-in-2018.html

Mobility and Mobile Apps
Mobile software applications (aka mobile apps) are key to improving accessibility for patients and healthcare professionals. Mobile apps enable people to easily manage their health and wellbeing; everything from prompting them to get checkups, to finding general medical information or accessing their test results securely online 24/7 without having to book in an appointment with their GP and wait days for results. Healthcare professionals on the other hand, can quickly access information relating to diseases and drugs, images for clinical matters, continued education activities and so on.
https://www.elcomcms.com/resources/blog/the-impact-of-technology-in-healthcare-trends-benefits-examples

Grow Fit-APP
Not only does this app cook up diet plans, but also packages good food for you
Grow Fit uses data science and medical expertise to improve health and wellness
As Jyotsna Pattabiraman says, the seeds of her venture Grow Fit were sown in the early 2000s, when she was working in the Silicon Valley and when she was carrying. Jyotsna recalls that she had a series of unfortunate events that affected her health.
"I started Grow Fit in September 2015. The idea was to just give people diet charts," says Jyotsna.

Three products
Grow Fit now has three products – the diet chart; a range of packaged foods that is available online; and, in Bengaluru, a central kitchen that makes and delivers food in the city.
Sorce; hindubusinessonline.com
MUrgency – bringing medical emergency services under one app
Mumbai-based MUrgency  is a healthcare mobile app that connects people who need emergency responses with qualified medical, safety, rescue, and assistance professionals. On the supply side, MUrgency acts as an aggregator bringing together varied emergency services – doctors, nurses, paramedics, ambulances, and first-aid assistants – all on one platform. On the demand side, users can call for emergency medical response and assistance with just one tap on the mobile app. So far, the app has responded to over 3,00,000 emergencies, helping patients during the critical hour.
​