Blogs by Experts
For Aspiring  Startup Entrepreneurs
 Series #

344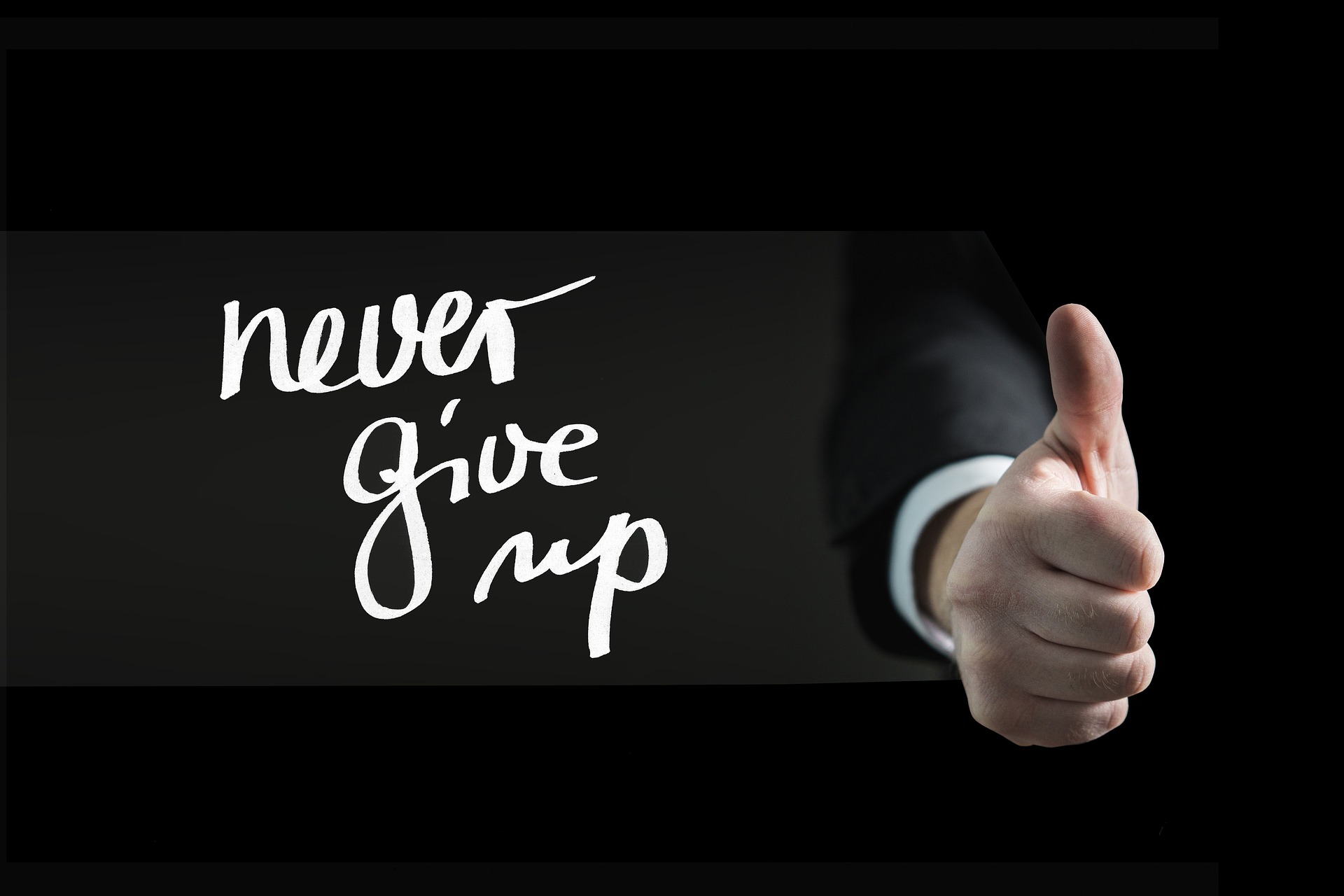 Blogs by Expert Series #343 


Why Content is the Most Important Thing on Your Website Andrew Kucheriavy-

Founder-Intechnic
CONTENT IS THE KING- Way to attract and retain customers and a formulae for recurring revenue. Read expwers wisdom to be a ROCK STAR
The Value of Website Content
Good content is what sets your website apart from the masses and delivers the right message into the hearts and minds of your customers. The success of your website is determined primarily by its content. Ultimately, content wins the wallets of your customers. All other components of your website (design, visuals, videos, etc.) provide a secondary support role. If you have effective taglines, great design will only enhance their effectiveness. Design itself does not sell. The content of your website should always begin with proper market research. First, you should determine your high value customers (HVC) and define personas for your website. Then you should determine how you will target them. Taglines and slogans that are customer-centric (i.e., focuses on the needs and wants of the customer) are essential to capturing the attention of your prospective customers. Your taglines must deliver a clear value proposition and include an effective call to action. The key to a successful website is having clear, relevant and keyword-rich content that delivers the right message with power and conviction. The content on your website should target your audience, engage them and persuade them to take action.
https://www.intechnic.com/blog/why-content-is-the-most-important-thing-on-your-website/

Blogs by Expert Series #342 : Why Online Presence for Startups?


Everything you need to know about online presence
Everything you need to know about online presence for your business-Kesava Mandiga

•              Nine times out of ten, your business will have an online presence whether you're consciously doing something about it or not. We prefer that you do. Tracking, monitoring and improving your online presence can actually positively impact how customers and prospects perceive your business and grow your sales pipeline.

•              Here is everything you need to know about online presence for your business and how to make it work to your advantage:
•             What does online presence mean for businesses?
•              Online presence refers to all activity and content that an entity - a person or a business - has under their name on the internet. This includes accounts, assets, interactions, and any pieces of information created by or about the person or business.
•              Many small businesses and startups get caught up in chasing "viral" and "cool" marketing and SEO strategies, and take their online presence for granted. By creating a website and a facebook profile, they assume that they control the online presence of their business. However, 'online presence' is more than just a website and social media profiles; it is distributed across multiple channels and platforms on the internet.
•              Your owned online presence is everything you have control over. In other words all the content you create on the web under your company's name.
Rest Click-https://blog.flock.com/online-presence-for-your-business
Blogs by Expert Series #342 : Are you looking for startup Opportunities in food/ restaurant space?


Dark kitchen throws open the door for you
The Dark Kitchen Rises: Is this the Dawn of a New Restaurant Era?
As restaurants continue to wrestle with the questions that come with third-party food delivery, a new factor is gaining significance. Restaurants, or more accurately, kitchens, that pump out hundreds of meals but without tables, chairs or waiters are a new development in the future of food service. These establishments, also known as "ghost" or "dark" kitchens, have no physical restaurant premises in the conventional sense, where diners can walk in, sit at a table and enjoy a meal. Instead, they are designed with the sole purpose to only handle and serve delivery customers and food is only accessible online or through a mobile app and via home delivery.Dark kitchens represent an emerging marketThe food delivery trend behind the rise of "ghost" or "dark"  kitchens is massive – and it's not hard to see why. Generational shifts in consumers' desire to order take-out coupled with the growing influence and use of delivery apps has given rise to a booming food delivery market. Not only is food delivery is projected to grow  12% every year


 for the next five years, but according to UBS, the online food market will hit $365 billion globally in 2030, up from about $35 billion last year. With more consumers preferring to eat at home, dark kitchens used in conjunction with third party delivery apps present an very real prospect to satisfy the ever-growing hunger and continuing demand for online delivery services.
Click :https://foodtecsolutions.com/blog/2019/06/06/the-dark-kitchen-rises-is-this-the-dawn-of-a-new-restaurant-era/
Blogs by Expert Series #341 : Learn how to make money blogging-Jon Morrow-smart blogger
How to Make Money Blogging (Free Guide for 2019)  -Jon Morrow 
There are lots of guides about how to make money blogging, but here's what makes this one different:
I've taken three different blogs to over $1 million per year. In fact, the blog you're reading right now has made a total of $5.3 million.
And in this post, I'm going to give you a step-by-step case study showing you exactly how I did it, starting from nothing, along with my step-by-step playbook for beginners trying to get started.
If you're starting from scratch with no traffic or influential friends, it's easy to wonder…
Is it reasonable for you to believe you can make money blogging?
For that matter, how do blogs even make money? Ads? Or something else?
Well, let's take a look at exactly how I did it at Smart Blogger. Here's my complete step-by-step process for how to make money blogging:
Let's jump in.
https://smartblogger.com/make-money-blogging/

Blogs by Expert Series #340 :

5 Influencer Marketing Strategies For Startups With No Budget- Georgi Todorov
Embracing influencer marketing is a great way for start-ups to get an edge over the big brands.
But as a startup, funds are limited, so naturally you want to get the best possible return on your investment.
The good news is that influencer marketing doesn't have to cost you a whole heap of money. You can even start from zero, and invest more as your business grows.
The obvious benefit of influencer marketing is that you get exposed to an established network and your own reach automatically expands.
Influencer marketing may even be more effective than traditional marketing methods.
Get Ideas by clicking on the link-https://www.jeffbullas.com/5-influencer-marketing-strategies-for-startups/
Blogs by Expert Series #339 :Why Blogging for Startups is Essential?-Reza Merchant
Getting funds for a startup is easier than building a clientele for your product or service. Many startups suffer from this situation where they go operational without any clue of how to reach the right audience and make a successful sales funnel. Many startups spend the initial months on figuring out marketing strategies, sales tactics, and lead generation. The question is: how do you begin marketing your product or service without being too salesy? The answer is blogging for startups!
The notion of blogging for startups started to get the hold in the late 90s. It has now become one of the most valuable tools that startups can use to engage with their customers. In this digital era, you need to start a blog for your startup. It will help you stay ahead of the competitors and allow you to outgrow your brand significantly.
 Reza Merchant  
Click the link-https://www.cloudways.com/blog/why-blogging-for-startups/
Blogs by Expert Series :

Innovations in Restaurant Industry
37 – Restaurant Innovation and Creativity
What is Restaurant Innovation?  How can you innovate and what techniques are there to help you be more creative in your restaurant?
The times, they are a-changing. Customers are changing, tastes are changing, dining experiences are changing, competition is changing, and the players in the industry are changing.
I was surprised to see the number of people who are still advertising in the Yellow Pages. The budgets that people are spending is amazing, when you think of the returns that you would get if you were spending that money online.  We discuss the 7 best uses for the Yellow Pages in 2017.
The online startup space has innovation built in, but the imperative to innovative is a lot more insidious.  The lack of pressure to innovate means that Restaurants often slowly decline in their Restaurant as customers needs change.
The rise of Delivery services, pre-prepared food, booking aggregators are all changing the restaurant business – the big companies are big on Restaurant Innovation, but it can be slow for many of them.  For small restaurants there are a lot of ways that you can be very agile in the way that you innovate.
What kind of person is better at innovation and how can you use that to help your team innovate?
What kind of activities can help you with innovation? How can you change your habits and routines to increase your opportunities to innovate?
 https://marketing4restaurants.com/37-restaurant-innovation-and-creativity/
Blogs by Expert Series :

11 Traits of Successful Startup Founders and Entrepreneurs-

Elisa All Schmitz, Founder & CEO of 30Seconds.com
Common question  by any aspiring startup entrepreneur is how to spt opportunities? Where do you get ideas from. Go through the blog given below and have your AHA moment
We're certain that this question has been asked many times by development practitioners who apply principles of systemic approach in complex and ever-changing contexts. Perhaps in the past we all sat back and wondered what this meant and how it could be done. Truth is we didn't figure out until we came across an opportunity in the Information and Communications Technology (ICT) sector while discussing ideas with our partners in Albania.
https://www.helvetas.org/en/switzerland/how-you-can-help/follow-us/blog/inclusive-systems/spotting-and-grabbing-opportunities

Blogs by Expert Series


How To Spot A Great Business Opportunity

Tim Retting
What you need to start with is a real problem that you can solve for your customers. If your business isn't solving a problem, then it nobody will care.
You've just designed a new, revolutionary kind of shoe?
Well, that's good on you mate. But if it doesn't solve a real problem, then nobody will buy it. 
Listen to the Podcast
https://medium.com/swlh/how-to-spot-a-great-business-opportunity-a2b065a6e039

Blogs by Expert Series
How to Hire Good Employees for Your Startup


Mile Živković



Hiring is one of the most difficult aspects of running a startup. With teams of less than a handful of people, each new hire could make or break your company's future.

Unfortunately, hiring for startups is anything but easy. With financial instability, large workloads and unpredictable working conditions, it's understandable why many job applicants steer clear from startups.
On the other hand, startups offer incredible potential for growth, a chance to learn new skills, collaborate with experts and build an entrepreneurial spirit – all of which makes them the perfect job opportunity, for the right candidate.
Here's how to find, hire and keep great employees for your startup.
https://hundred5.com/blog/how-to-hire-good-employees-for-your-startup

Blogs by Expert Series :How Do You Spot and Grab an Opportunity?FROM: ZENEBE B. URAGUCHI, ANDI STEFANLLARI  
I (10minutesbiztools.com)feels the following quality is really the differentiator
Persistent
 Even if you lack some of these qualities, as long as you have persistence, it may tip the scales. There will be stumbling blocks as you build a business. Successful entrepreneurs are determined, maneuvering around obstacles and creating new paths. They don't give up, and that is why they succeed.Other Qualities  click
https://medium.com/been-there-run-that/11-traits-of-successful-startup-founders-and-entrepreneurs-2550ec0ff17c

Blogs by Expert Series :Collaboration is The Key For A Mutually Beneficial Agreement-

- Accidental Negotiator
So here's a question for you negotiator: just exactly what is a mutually beneficial agreement?
Sure, we all think that we'd like to be able to use our negotiation styles and negotiating techniques to reach one of these in our next negotiation, but would we recognize it if we saw it? One way to define this is to view a mutually beneficial agreement as being one in which each side grabs as much as it can from a finite pot of resources. Hopefully you don't view it this way. A much better way to view it is as competitive value-claiming with collaborative value creation.
Now the big question becomes just exactly how to go about doing this.
Source;http://theaccidentalnegotiator.com/explore/collaboration-key-mutually-beneficial-agreement
Blogs by Expert Series :

3 Tips for Finding a Co-Founder for Your Start-up
 Source:https://www.themuse.com/advice/3-tips-for-finding-a-cofounder-for-your-startup
Choosing the right co-founder is arguably the most important decision you'll make as an entrepreneur. It's also one of the most difficult and daunting: Having a good idea isn't enough—you're going to need the right team in place to execute it. And you want co-founders who have the same vision, complementary skill sets, and a mutual respect and admiration of each other. These are the people with whom you're going to ride out the roller coaster of ups and downs of start-up life, which you're bound to encounter along the way.
When I was first thinking about starting my company, I had a great idea—but didn't have someone to execute it with me. So I set off on the search process. And now that I've gone through it (and have two great co-founders), here's what I would share with anyone in the same boat.
1. Look to Your Friends, Family, and Colleagues
2. Tap Your Greater Network
3. Hack it Yourself (For Now)
Blogs by Expert Series

10 Steps to Finding the Right Co-Founder- Martin Zwilling -Veteran startup mentor, executive, blogger, author, tech professional, and Angel investor.
The challenge is how to find that elusive perfect-fit partner.

Source:https://www.entrepreneur.com/article/244259
A common challenge faced by every entrepreneur is that they don't have the bandwidth, interest or skills to do everything that is required to build their startup.
Of course, they can outsource part of the work or hire employees, but that approach means more time and money to manage the work, which they don't have.
The right answer is to find a co-founder with complementary skills.
Two heads are always better than one in a startup. Both need to share the passion, long-term opportunity and risk, rather than just getting paid to do a job, win or lose.
Investors worry about a single entrepreneur getting overloaded, disabled or led astray, with no balancing and supporting partner. 
Blogs by Expert Series 


Quick Service Restaurants Sprint In A New Direction With Focus On Healthy, High Quality Menus

-

Gary Occhiogrosso
As recently as 15 years ago the idea that you could grab a nutritious, healthy and still tasty meal from a drive-thru or fast food restaurant was unheard of. It wasn't until the post Y2K era that fast food consumers became concerned with what they ate.  As the Millennial generation started spending money on food outside the home the industry has been "forced" to move toward healthier, high-quality menu alternatives. Once begun this movement toward fresher, greener menus has continued to accelerate at an ever increased pace.

Source:https://www.forbes.com/sites/garyocchiogrosso/2018/08/08/new-quick-service-restaurants-sprint-in-a-new-direction-with-on-focus-on-healthy-high-quality-menus/#3c767999226e
Blogs by Expert Series : 

5 Digital Marketing Tips To Grow Your Startup In 2018-

Evie Harrison
It's a great achievement to be able to launch your own startup in this tightly packed global business industry. You dreamt big and coalesced resources, ideas, and action plan to create your nascent platform.
A pat on the back for you, and a nudge on the other shoulder. You have yet to go stronger to grow stronger.
In this fast-paced and influencing business industry, you need to take measures on establishing your brand name with a robust digital marketing strategy.
Digital marketing is a powerful tool, can contribute powerfully to your online presence, and positively impact your bottom line.
Everything you do to build your digital presence counts toward your brand name getting known. When you are known by your target audience, it will start affecting your bottom line.
And one of the most effective ways to create a strong presence is by using digital media for your marketing needs.
Being consistent and regular in your digital marketing strategy will help you to increase your startup's visibility most effectively.
Moreover, engaging an effective, result-oriented team of SEO professionals will help you attract traffic to your brand's online presence.
A good digital marketing strategy will do just that – attract the right kind of consumers to your business – and ensuring your survival in the fast-paced and dynamic industry.
Source:https://digitalagencynetwork.com/5-digital-marketing-tips-to-grow-your-startup-in-2018/
Employees are the greatest asset a company has, but for startups, they're also the most volatile. When you're building out your team in the early stages, every single hire is a crucial one with the power to massively impact your business.
In an environment where one hire can literally make or break your success, this is what not to do in the pursuit of that all-important candidate. So here are 6 mistakes all startups should avoid to ensure success.
Source:https://theundercoverrecruiter.com/startups-hiring-mistakes/
Blogs by Expert Series:

The Power of Relationship Networking-Michelle Tillis Lederman
We've all been told that in order to break into any industry and succeed we need to network, but how do you move it beyond swapping business cards? I recently joined the Evisors staff for a webinar and chatted with them about what makes networking successful. Here is what I told them:
Why network? The stats speak for themselves. 51% of all jobs come from networking. If you're after an executive level job, it will likely come through your network too – 90% of them come from networking! You are always networking – whether you have a job or you're looking for a job, whether it's internal or external, you're always doing it!
It's time to take a new approach to the concept: RELATIONSHIP networking. While there is no "right way" to network, this involves multiple shifts in your outlook on how to approach it – shifting from strategic to personal, from short-term to long-term, and from you to the relationship. You need to think about the relationship as an entity on its own. You will not follow up with 100% of the people 100% of the time, but you need to eliminate the excuses you make for not following up (i.e. you don't have the time, you have nothing to offer, etc.) and get it moving from conversation to connection to relationship.
Source:https://michelletillislederman.com/the-power-of-relationship-networking-a-guest-blog-for-evisors/#start
Blogs by Expert Series:

Build the Network Necessary for Your Startup to Succeed-

Jon Levy-

Human Behavior Scientist, Author, and Founder of The Influencers Dinner & The Salon
Having worked at startups for more than a decade, it has become clear that the defining characteristic of success is who you know. How much do those individuals trust and respect you and how much access do you have to them?
As a human behavior scientist, I've spent years studying what causes people to connect and I have personally tested the research. These simple tips will accelerate the growth of your network by five or 10 years.
Source: https://www.entrepreneur.com/article/284270
Blogs by Expert Series:

4 REASONS WHY YOU SHOULD BEGIN WITH BUSINESS EXPERIMENTS
Dragan Sutevski

-

Dragan Sutevski is a founder and CEO of Sutevski Consulting 
With business experiments, you will base your decisions on facts, not on assumptions
The feedback you will get from business experiments can bring dramatic improvements in your profit
The business experiments will not ask more extra work from your side
If you use business experiments, you will learn from failure
 Source:
https://www.entrepreneurshipinabox.com/12457/4-reasons-begin-business-experiments/
Blogs by Expert Series:


Why Your Business Needs a Blog

 -

Kristen McCormick

-

Content Marketing Manager ThriveHive
Blogging doesn't just help a business; with today's online consumer behavior, business blogging is becoming essential to maintaining an online presence, standing out above the competition, and even obtaining customers. Given the benefits they offer to business and the role they play in digital marketing today, you should absolutely be blogging for your business. This post will explain 9 ways in which a blog helps a business to grow, and why you need one for your business. 
How Blogging Helps a Business
Business growth doesn't happen in a vacuum. It occurs in relation to your competitors, your target audience, and even search engines. Here's how business blogging helps a business in these areas.
SOURCE:https://thrivehive.com/why-your-business-needs-a-blog/
Blogs by Expert Series:

How Startups Are Closing Gaps In The Gig Economy
With the gig economy expected to grow exponentially over the next few years, startups are emerging to simplify HR functions for contractors and employers.
The gig economy is no longer just for ride-hailing. Now startups are offering on-demand house cleaning, grocery shopping, delivery, and much more. More workers are signing on with these gig-based apps, creating a new set of HR demands.

Because gig workers are in a different category than full-time employees, companies need new solutions to address their needs, from background checks to managing business expenses to paychecks. 
https://www.cbinsights.com/research/startups-disrupting-gig-economy/
Blogs by Expert Series:

SUCCESSFUL STARTUP AND WHAT CREATIVE ENTREPRENEUR DO
Entrepreneurs are creative persons, that's the fact. But, what they made right for their startup businesses? Look at the following eight things creative entrepreneurs do in their startups.
Every society needs entrepreneurs. Why? Simply, because they are the persons who create a value for the whole society. They build something from nothing. They improve lives of the people.
Can you be one of that successful startup entrepreneurs? Yes, you can. But, let's look what's the most creative things that entrepreneurs do in their startups.
Source:https://www.entrepreneurshipinabox.com/5694/successful-startup-and-what-things-creative-entrepreneur-do/
Blogs by Expert Series:


Need E-commerce Business Ideas? 27 Experts Give You Their Best Online Store Opportunities For 2019-Tracy Wallace
E-commerce startup opportunities
Source:https://www.bigcommerce.com/blog/ecommerce-business-ideas/#top-16-ecommerce-business-ideas-of-2019
Thinking about launching an ecommerce business, but don't know where to start? Well, an ecommerce business idea would be helpful.
Of course, that's just for starters.
While you can peruse books and guides on how exactly to start a successful, long-term online store –– every entrepreneur everywhere has to start at the exact same place.
And that place requires you to answer this 1 question:
What are you going to sell?
From there, you'll then launch into competitive reviews and building your online store –– just 2 more steps on the way to building a long-term, successful venture.
But it all starts with what your product is. And, some even argue, the ultimate success of your business is also all about your product.
Blogs by Expert Series:Why Bootstrapping For Year 1 Of Your Startup Is Best Before You Raise Funds
 Source:https://inc42.com/entrepreneurship/bootstrapping-year-1-startup-best-raise-funds/
Entrepreneurs always start with one of the earliest and most critical decisions in their lives – should I bootstrap or raise a seed round for my company? This is one of the foremost questions that you need to answer before kicking off your own company.
How you fund the initial capital of your startup will go a long way in determining its chance of success and sustainability along with your own relationship with it.
As an entrepreneur who has invested significantly in my own company, I believe that bootstrapping is the best option and a great learning curve. Let's be clear at the onset – it will be difficult and will not always be glamorous, but bootstrappingwill teach you to become a stronger entrepreneur with a vibrant business sense.
Since it is your own money which is at stake, you will look for innovative means to substitute costs out of operations.
This will go a long way in determining your skills of running a business. 
Marketing, social media reviews, customer lifetime loyalty –– all of those are easier when your product speaks for itself.
So, while some of us are lucky enough to have online store ideas find us, others of us –– well, we have to search.
Blogs by Expert Series
How Lacking Product-Market Fit Will Cause Startup Failure-CARL POTAK
No Market Need (No Product-Market Fit) (42%)
This is the first chapter of the book I wrote (soon to be released) called Startup Survival Secrets: Why 90% of Startups Fail and How to Make Yours Thrive. I wanted to make this chapter available to anyone because it addresses the #1 reason for startup failure and I'd love to help others prevent this cause for failure from occurring. I hope you find this chapter enlightening.
Root Cause 1 / Overall Root Cause: No Product-Market Fit
When you build a product or service that's exactly aligned with what your target customers need and want, then you have what's called product-market fit.
Source:https://startupdevkit.com/chapter-1-no-market-need-product-market-fit/
Blogs by Expert Series
15 Tips to Grow a Social-Media Audience for Your Startup

Nathan Chan-

Publisher of Foundr Magazine
No matter what stage your startup is in, you'll want to start or continue to grow your social media audience. The more people you can reach on social media organically and through advertising, the better your launch and your on-going sales will be.
Here are 15 tips for growing your startup's audience on the three top social networks, starting with strategies common to all of them:
1.Create strong social profiles and pages.
2. Share quality content.
3.Use friend-finding features.
4.Add links to your top social accounts on your website.
5.Add links to your top social accounts to your email signatures.
6.Cross-promote your social accounts.
Source:https://www.entrepreneur.com/article/253858
Blogs by Expert series
How to Build Recurring Revenue in 2019-
Neil Kokemuller
The Dream of all budding BLOGGERS
Income uncertainty is one of the scariest things about being a freelancer. However, with the right strategies, you can create peace of mind by establishing recurring revenue and mapping out your finances.
The following is a look at some of the most helpful strategies and insights for generating recurring revenue and improving income consistency.
Drive Retention with Great Performance
About 40 percent of the income earned by freelancers comes from repeat customers. To build a strong foundation of repeat business, know your ideal target clients based on your best talents and most profitable activities. Prioritize these clients and activities in your promotional efforts.
Demonstrate your value by consistently delivering high-quality work that exceeds expectations. First-time clients are often testing the waters of freelance source. Make yourself valuable and potentially indispensable to develop a core set of long-term client partners.
Develop a Subscription Model
A lot of freelancers operate with a one-off pricing strategy. They charge clients by the work. However, subscription models are a great pricing approach that allows for more sustainable activity and predictable income.
Though some freelance work is prohibitive, a lot of freelancers could convert to a subscription setup. Offer various pricing tiers depending on the level of production a client needs. At the end of a subscription period, up-sell clients based on established results.
20 Tips to Avoid Startup Failure
The business world is full of surprises. New ideas are developed into successful businesses every day, while others fail to establish a competitive position in the market and gain market share. Behind both success and failure there are powerful factors that can influence which way your business is heading.

When it comes to startup ideas failing, there are many steps that can go wrong. Recent studies have shown that the most common mistakes that lead to startup failure are, for example, running out of cash, not choosing the right team or partners, poor marketing, ignoring customers, or establishing a business network.
Instead of neglecting them, these mistakes can be easily avoided. In order to make the planning process easier, here are 20 useful tips that need to be followed to create an efficient startup. They are divided into 4 categories such as People, Planning, Competition, and Motivation, and, all together, they are meant to help you avoid making the mistakes that can lead your business to fail.
SOURCE:https://www.market-inspector.co.uk/blog/2016/11/20-tips-to-avoid-startup-failure
AFFILIATE PROGRAMS: WHAT STARTUPS NEED TO KNOW ABOUT AFFILIATE PROGRAMS
Affiliate programs can be the lifeblood that jumpstarts a new business venture. By building relationships with top bloggers and online personalities, you can reach new audiences and take your business to new heights.
Build an affiliate program for bloggers
First, identify your target market and major online influencers in that space. For example, if you wanted to reach fans of entrepreneurship, gurus with large audiences like Pat Flynn, John Lee Dumas, and Gary Vaynerchuck are ideal affiliates. Of course, these guys are bombarded with requests so they may not be the right fit specifically, but it can put you on the right track for the type of blogger to look for.
Once you land a few great bloggers, consider expanding your search to podcasts, YouTube personalities, and others thought leaders with a large following. Because you only pay when they make a sale, there is no cost and little risk to starting a blogger focused affiliate program. In the next section, we will look at how affiliate programs work and fit in with your greater marketing strategy. 
https://due.com/blog/affiliate-programs-what-startups-need-to-know-about-affiliate-programs/
How to Create an Experience that Customers Would Love to Pay a PREMIUM for!:
Vivek Jaiswal
-customerthink.com
Customers today value their experience with a company a lot more than the product or service. Helpscout quotes McKinsey in their blog saying: 70% of buying experiences are based on how the customer feels they are being treated. It also ascertains that in 2011, 86% of consumers quit doing business with a company because of a bad customer experience.
Additionally as per research by Harris Interactive, almost 9 out of 10 U.S. consumers say they would pay more to ensure a superior customer experience.
Now that I have dumped a pile of data on you let me put all of that into perspective.
Do customers really pay for the product or the experience?
Let us look at Starbucks. The enormous coffee chain that has a customer retention rate of 75%. Which means that 3 out of every customers would stay a loyal customer to Starbucks for a long time. The main reason for this is an element of Starbucks' business plan since they started in 1971.
http://customerthink.com/how-to-create-an-experience-that-customers-would-love-to-pay-a-premium-for/

5 Key Concepts for a Smart Startup Pricing Strategy
ED LEE, 
FOUNDER AND CEO, HELLOADVISOR
Today's entrepreneurs have been doing their homework and now understand that pricing is a function of a product's value. Yet when asked what value means, they find that the question is much harder to answer than it appears. For most entrepreneurs it is easier to create value through products than to extract value through pricing.
Startups are challenged by many things inside and outside their companies – from limited resources to competitive pressures. Pricing is one area where startups have some power to shape their own destinies, but it requires a thoughtful strategy built on actionable insight and leadership.
It's easy and common for startups to push pricing to the backburner, but before too long, they find out that it's too late. Make the effort today to understand the components and work required to build a strong pricing strategy. It can create be a well-earned advantage many of your competitors will overlook.
https://gust.com/launch/blog/startup-pricing-strategy-concepts

7 Types of Negotiations Every Entrepreneur-Faces
Illai Gescheit
Being an entrepreneur, I have never considered myself a professional Negotiator. However, I was constantly negotiating with investors, my team and others. Being a negotiator is a mindset. It is composed of being aware of the art of negotiation, having the tools and lots of practicing. Today, I consider myself a professional negotiator. I approach things from a different perspective based on the ideas and methodologies on which I was trained at the program. I view the life of an entrepreneur as a life of a great negotiator. I'd like to share with you here the different types of negotiations entrepreneurs face.
Source-https://hackernoon.com/7-types-of-negotiations-every-entrepreneur-faces-1b75e58272e6
A significant amount of your time is spent selling when starting a company. Assuming you are good at selling your company/product/vision, you will often get to the point where you need to close the deal. In between the selling and signing the contract is a chasm that many inexperienced entrepreneurs struggle to cross: negotiation.
Negotiation is simply the act of agreeing on terms for a deal. If you have never done it before you may envision it like a TV show with adversarial parties sitting across a table trying to crush the other party. That is rarely the case. Most negotiations are between two parties who really want to reach a mutually beneficial deal and just need to establish the terms of the deal. That does not mean people will not try to take advantage of you, but let us assume a basic negotiation where both parties have good intentions.
The actual act of negotiation is simple. One party makes an offer and the other party either accepts the offer, makes a counter offer or ends the negotiation. This continues until the parties reach an agreement or part ways.
But how do you know what offers to make, and whether the offer you get from the other party is a good offer? To answer that you need to understand some basics of negotiation and a simple process will help.
Source;https://seanonstartups.co/2014/03/13/negotiation-made-easy/

10 Expert Tips on Managing Cash Flow as a New Business
Sujan Patel
New startups should fully understand that running out of money is one of the primary reasons that businesses fold shortly after a launch. This scenario is a proven statistic, but startups can avoid joining the ranks of failed businesses by being smart about how they spend their startup capital.
And that's crucial: Trying to run a business without carefully managing cash flow is like trying to paddle upstream without an oar: you're not likely to make it to your destination. Even if you do, you'll be so exhausted you won't have the strength to go on.
So, instead, take steps to ensure your business will be healthier. Make sure you're rowing in the direction of profit by following these 10 tips on how to manage your startup's money.
https://www.entrepreneur.com/article/275813

13 Blogging Mistakes Most Beginner Bloggers MakeWritten by 
Lindsay Kolowich
Sometimes, when I tell people that I blog for a living, they roll their eyes. "That's so easy," they say. "You get a paycheck for sitting on the internet all day and writing. A monkey could do your job!"That's when I roll my eyes. See, people are quick to deem blogging as a no-brainer job. But when they actually sit down to write their first couple of posts, it hits them: This is way harder than I thought. Like any person starting a new job, they mess things up.That's okay -- it happens to pretty much every new blogger. Luckily, it's pretty easy to avoid these roadblocks if you know they're coming.
So for all of you beginner bloggers out there who are looking to get up-to-speed quickly, keep on reading. Below are 12 common mistakes most beginners make and some tips on how to avoid them.
Blogging for Beginners
Create blog posts that serve your larger company goals.
Write like you talk.Show your personality; don't tell it.
Make your point again and again.Start with a very specific working title.Use a specific post type, create an outline, and use headers.Use data and research to back up the claims you make in your posts.
When drawing from others' ideas, cite them.Take 30 minutes to edit your post.
At a certain point, just publish it
.Blog consistently with the help of an editorial calendar.
Focus on the long-term benefits of organic traffic.
Add a subscription CTA to your blog and set up an email newsletter.
https://blog.hubspot.com/marketing/beginner-blogger-mistakes

5 Reasons Your Startup Might Fail (And What To Do About It)
Kenny Kline
The appeal of owning your own business and redefining the way you work is too irresistible. It's a very maverick lifestyle.
Maybe that's why everybody I know who's part of a startup seems to have an optimistic streak. I guess they have to because the stats are certainly not on their side. It's been well publicized that 90% of startups fail.
This is a very scary statistic. And so, while some ill-advised startups merrily blow their first round of funding on an exposed brick office with great light and a ping pong table, I want to have a conversation with the realists among you who are serious about making your business work.
Here are the five key reasons why your startup may fail, and how you can turn them around
https://www.jeffbullas.com/reasons-your-startup-might-fail/

50

 Best Waste Recycling Business ideas & Opportunities in 2019
Do you want to turn waste to wealth (paper, plastic, oil, scrap, tire)? If YES, here are 50 most profitable recycling business ideas & opportunities for 2019 that you can start with low investment.
Recycling is one of the businesses of the future that you must invest in now if you have the means. As the green awareness trend and eco-consciousness increases, the demand for recycled products or items will also increase. This opens an avenue for smart entrepreneurs to capitalize upon, make a living and amass wealth.
What Does It Take to Start a Recycling Business Successfully?
Now for those who are yet to understand the concept of recycling and potentials, recycling is simply the process of making of new products from products that has been used and disposed as waste.
As a green entrepreneur, your duty here is to get these assumed useless waste products, recycle it into useful products and resell it to the same people who disposed it. Now if only you can catch the vision behind the concept of recycling, you will benefit immensely from a trend that is still in its beginner's phase.
Source:https://www.profitableventure.com/recycling-business-ideas/
Top 20 Tips for 

Building a Business

 from Successful Entrepreneurs - Tyler Basu

As an entrepreneur, you don't always have to learn from your own trial and error. No matter what stage you're in, there are always other people and companies that you can learn from.

Building a business is one of the best ways to achieve financial freedom, fulfillment, and positive impact in the world simultaneously. But that doesn't mean that it's easy.
As any successful entrepreneur will tell you, it takes a lot of hard work and sacrifice to build a business. Most entrepreneurs experience many years of setbacks, frustration, and failure learning experiences before they achieve success.
For most entrepreneurs, the road to success looks a lot like the arrow on the right:
But just because it isn't easy to build a successful business doesn't mean that there aren't ways we can make the journey a little easier. As life and business strategy Tony Robbins often says: success leaves clues.
Source:https://www.thinkific.com/blog
The 6 Event Planning Blogs That All Planners Should Read
Laura Lopez
 List of six event planning blogs that always teach us something new. 
Use of Technology, how to market, Specialized events like marriages, Corporate events etc
Learn from success of these companies
Source:https://www.socialtables.com

Why is Networking important for Start-ups and how it is done? 

bizztorcom
For Start-ups, networking is a strategy that is a crucial part of business development. No matter what modern day technology can do and how it has changed the way start-ups function, the basics of networking are still significant.
Specialised networking, be it online or in person, is essential for start-ups. Even though every start-up is distinct and unique, if one builds one's business through networking, it is only going to be advantageous.
https://bizztor.com/networking-important-for-start-ups/

How Enterprises Can Avoid Startup Growth Disruption:
Sean Ellis
Today startups are disrupting and dominating incumbents with only marginally better solutions. From Airbnb to Amazon, entire industries are being disrupted by relatively new upstarts. Data and experimentation are at the core of these businesses.
This culture of experimentation drives new product development, value enhancement in existing products and improvements in new and existing customers' ability to discover products and experience value. Amazon is now one of the most valuable companies in the world and legacy hotel businesses such as Marriott have had to consolidate to compete with Airbnb.

https://blog.growthhackers.com/how-enterprises-can-avoid-startup-growth-disruption-b6e6895383c8

Gartner Predictions for the Future of Supply Chain Operations in 2018
Block Chain, Robotics in Customer Service, AI etc are emerging technologies in SCM
Startups have opportunities in these areas.
https://www.gartner.com/smarterwithgartner/gartner-predictions-for-the-future-of-supply-chain-operations-in-2018/

Five must have traits for a Leadership role at the Startup-
Neel Sinha
There is a fundamental difference between leadership in large conglomerates and leadership in Start-ups. While, as individuals, leaders can excel in both environments, the expected approach to leadership is markedly different. 
 Have Marketing as their culture
As a start-up leader, you are incomplete if you have not developed the culture of marketing into you. Your team needs to be marketed to. In Start-ups marketing is synonymous with being able to communicate, especially when in it comes to teams within. Marketing your passion, drive and vision builds and motivates team members.
A great product often fails to see the big market, not because of its shortcomings, but somewhere the leaders did not incline marketing as they did for building the product. It is important that the passion for building the product be translated into an effort that showcases the product in the same light as the start-up leaders see them, the passion needs to be made contagious.
http://customerthink.com/five-must-have-traits-for-a-leadership-role-at-the-startup/

10 Tech-Related Business Ideas-

ALYSSA GREGORY
There are many ideas for technology-related businesses out there that allow entrepreneurs with some tech-savvy to put their experience into building successful new companies.

At the rate technology continues to change, an ability to adapt to those changes, and help others in the process, has all the makings of a very powerful business foundation.

To get you started exploring business ideas in technology, here are 10 tech business ideas, including the pros and cons, and a list of resources to explore for each idea.

Many of these ideas involve selling services, meaning that you won't need to have a bunch of money tied up in inventory or manufacturing equipment. This list offers some very flexible ideas, and you can start many of these businesses with very little upfront capital, and either work as a solo consultant or hire workers and manage multiple clients and jobs.
https://www.thebalancesmb.com/tech-business-ideas-2951511

Startup marketing Dilemma: 

Why is Strong Marketing & Branding So Important for New Startups?
Differentiation from the Competition
Startup marketing and branding also helps a startup set itself apart from the competition.
Formulating a brand identity requires that a new company conduct research into their customer base and the surrounding market.
This in turn helps companies articulate what it is that makes them unique, and what particular gaps they are filling in their respective markets.
The ability to then effectively sell their unique contribution can bring in a variety of new customers who are looking for the specific product or service offered by the startup.
https://36creative.com/branding/1518/why-is-strong-marketing-branding-so-important-for-new-startups

Startup Advice From Founding Moms-

Kate Harrison
"Work up a business plan, even if you're not seeking traditional funding. It will help you see what you know, what you need to know about your business ideas, and where you want to go with the business.  And it will make your ideas more real to you and others." - Malik Turley, Hip Circle Studio, Inc. 
"To all the mommas with a product idea:  You can do it! Make a plan and do one thing each day. If you think about all the tasks, it can become overwhelming, but breaking it into manageable chunks is the key to being effective and staying focused." - Mary Koludrovic, Time Snap Shop Creator‪
"Don't be afraid to reinvent yourself. Doing so allows you to be innovative in your business and your personal life. - Monika Labbé, Creative M Portraits
"Network. Meeting other entrepreneurs allows you to share creative ideas and solutions. Brainstorming with people who have a variety of skill sets, backgrounds, and career interests can help you see the future potential growth and development of your business with a fresh perspective.
https://www.forbes.com/sites/kateharrison/2017/05/11/startup-advice-from-founding-moms/#2fd9cede5044

15 ways how to grow your Startup-Derick M. David
Most of entrepreneurs, startuppers and founders get overwhelmed easily with stuff when it comes to just starting a startup, there's a lot of things to learn or to know, just imagine when you have to scale it. Well you don't have to be no more, at least when you want to grow your startup to bigger scale or markets
https://medium.com/swlh/heres-how-to-grow-your-startup-7f74d5a3a14d
Pick good co-founders — Also pick a great and talented diverse team
Launch fast, learn fast and move fast — MVP
Let your idea evolve
Understand your users — Every user is an evangelist of your product
Make your users love you
Innovation Straight from Campus- Sarah Green
6 Startups Founded by University Students
Driven by the success Zuckerberg, Jobs and many other important entrepreneurship figures of our age, many startup founders decide that their student days are the best possible time to create a company.
Judging from the number of success stories that include some big names such as Oracle, Dell, and Dropbox, they are usually right. Now it may be hard to believe that the founders of these global brands once operated from their dorm rooms, but this is exactly why their stories are so inspiring. It seems that all they needed was an awesome idea and readiness to dedicate their time to developing it.
More importantly, they prove that almost any worked-out innovation plan is likely to succeed, even if one doesn't have a background in business and entrepreneurship.
Apparently, recognizing market gaps is not a job for business analysts only; students can be quite great at it, as well.

https://domain.me/innovation-straight-from-campus-6-startups-founded-by-university-students/

Find Lucrative Business Opportunities
Learn How to Launch Your Own Business and Earn a Living

Business-Opportunities.biz has been online since 2001. The articles, ideas, tips and tricks, and online resources on our website can help you find the perfect business opportunity and create a profitable cash flow. Jump into insurance, travel, food service, and other franchises or take advantage of our featured opportunities, launch a social media service for businesses, or become your own commercial financial services provider.
"Ditch your job, follow your heart & create the business of a lifetime!"
Online since 2001, we offer articles, ideas, tips, tricks & excellent resources to help you start your own business. Learn how to create a windfall of cash flow for yourself and your family here on the pages of business opportunities!

http://www.business-opportunities.biz/

The "Secret" to Attracting More Clients to Your Blog- Henneke
When you are writing a blog post, the action you inspire your reader to take is not directly sales-related.
Your blog helps, advises, and inspires your readers.
You're building a relationship.
You're on a mission.
https://www.enchantingmarketing.com/attracting-clients-to-blog/
Let me tell you a story
Imagine you're at a cocktail party. When someone says: "Let me tell you a story…," you're interested, right?
However, when someone says: "Let me tell you about my company's product…," is your reaction the same?
Learning about someone's product doesn't sound like a way you want to spend your valuable time, does it?
Stories are exciting. Most marketing is not.
https://www.davidmeermanscott.com/blog/your-story-vs-your-product
21 MOST INFLUENTIAL INNOVATION BLOGS TO FOLLOW IN 2019-EKATERINA NOVOSELTSEVA  

Hello, innovation lovers! Right now if you google innovation blogs and magazines you will have a thousand results and every year it becomes harder and harder to know who's insights and advice are worth your attention. At the same time it is extremely important to stay on the cutting edge of innovation insight, ideas, products and techniques, therefore we decided to analyze all these innovation blogs for you and come up with top 20 of the current year.
After days of research, analysis, and voting, I am proud to share with you the most influential ones, taking into account: RSS, Engagement rate, pageviews, domain authority, content quality, authors, etc. So, here you have them, list of the best innovation blogs by the world's most influential innovation bloggers and authors.
https://apiumhub.com/tech-blog-barcelona/innovation-blogs/
12 

books you should read before starting a business

-KATHERINE GUSTAFONAPR

B

ooks can be an affordable way to get professional advice before starting your own business.
Authors highlight the mistakes startups have made in the past, making it easier to avoid doing the same.
The advice in these books can apply to anyone, whether you're an aspiring tech entrepreneur or an artist looking to tell your work.
If you want to start a business, you'll need advice on where to start, what pitfalls to anticipate, and how best to spend your time and money to get your idea off the ground.
While you may be tempted to spring for classes, seminars, and training sessions, books are the most accessible and affordable way to start learning.
Whether you're an aspiring tech entrepreneur or an artisan looking to sell your work, these are some of the most insightful books to read before you launch.
https://www.businessinsider.in/12-books-you-should-read-before-starting-a-business/articleshow/63668739.cms
HOW COURAGE & CLARITY CAN LAUNCH YOUR BUSINESS -STEPH CROWDER



How do you launch a product with minimal complications?
What do your customers actually want, other than a solution? How can you maximize your productivity when there's so much to do?
Steph Crowder, business coach and host of the Courage & Clarity Podcast shares her inspirational and tactical advice on the 3 phases of constructing a business, prioritizing your growth-based vs. administrative responsibilities, and creating a need for your product with stories about "the why behind the why."

1.    Understand your audience's problems. We want transformations, not just solutions.
2.    Create a story behind your product. What's the why behind the why?
3.    We all need the painkillers and the vitamins.
4.    Audience building requires connecting with customers and having a place to showcase it.
5.    Launch an MVP, a minimal viable product. It doesn't have to be so complicated to generate success.
https://www.dontkeepyourdayjob.com/episodes/steph-crowder
10 Must Have Tools for Startups To Attain Better Efficiency and Drive Growth- Finoit Technologies
Creating a startup requires a significant amount of engagement. There are copious amounts of tasks that have to be handled in order for the whole endeavour to become successful. The whole journey can be made much easier, as there are plenty of online software solutions which can make a variety of tasks easier to complete. Relying on these types of tools can make a small team very effective, which is important for saving finances before the startup becomes funded.
These are some of the tools that are actually a must if you are looking to increase the chances of your startup becoming a success.
https://www.finoit.com/blog/10-must-tools-startups/

How I Started My Startup? 28 Real-Life Stories
NATHAN CHAN, FOUNDER AND CEO OF Foundr
Foundr began because I saw a gap in the market. There wasn't a digital magazine producing content for young aspiring and novice-stage entrepreneurs & startup founders, and I wanted to fill that.
My first step in starting Foundr was placing a financial wager on myself. To start Foundr Magazine, it required publishing software to produce the magazine and app. I placed $2,000 on the back of my personal card to start the app. This was money I didn't have and also money I definitely didn't want to waste. My advice to my younger self? Party more, travel more, and stop worrying if things will work out or not.
https://www.entrepreneurship-campus.org/how-i-started-my-startup-28-real-life-stories/NATHAN CHAN, 

Different Marketing Strategies for a Product at Its Growth Stage-Brian Hill
Many products have life cycles that fit into a set pattern of Introduction, Growth, Maturity and Decline stages -- also called phases by marketing theorists. The growth stage, as the name implies, is the period when the rate of sales growth for the product accelerates. The small business owner and his marketing staff seek to create and implement strategies that will extend the growth stage as long as possible, which often requires finding ways of dealing with new competitors that inevitably enter the market.

Step 1
Develop word-of-mouth recommendations for the product. The first people to try a new product are called early adopters. Encourage satisfied early adopter customers to tell their friends, family and business colleagues to try the product. Use their influence to bring those customers to you who may normally be reluctant to be among the first to try something new. Offer rewards to stimulate word-of-mouth promotion, such as discount coupons and small gifts, to customers who bring in other customers.
https://yourbusiness.azcentral.com/different-marketing-strategies-product-its-growth-stage-14555.html
What are the common fears of any startup? How to overcome them?

3 Common Fears of Entrepreneurs (and What to Do About Them)-Molly St.Louis

As entrepreneurs, we all feel the fear of uncertainty. Here are some ways to channel fear into positivity.
Fear #1: Going in the Wrong Direction
"The biggest thing that kept me up at night in the early days of our startup was nailing down our customer-product fit," says Jonathan Herrick, Co-Founder of Hatchbuck
Having previously grown several startups, Herrick knows that choosing the wrong demographic for your product is a viable fear. "If you lose focus on your target audience and your product isn't engineered to solve problems for your radical buyer, you can start burning through more cash than needed - and then you'll be facing another common fear for entrepreneurs: making sure you have enough capital to scale."
To quell that fear, Herrick and his team keep focused on research, data, and analysis. Knowing they've left no stone  unturned when it comes to accommodating the right customers helps them stay grounded in reality
https://www.inc.com/molly-reynolds/3-common-fears-of-entrepreneurs-and-what-to-do-about-them.html

Blogs by Experts   
How to be a successful Blogger and be a winner!!
Following Experts and putting into practice the learning you can pave the way for  success.
Blogging Strategy
Use the Tips from Experts in Building  your  skills to SUCCEED
How To Get Better at Spotting Opportunities-Heidi Grant
To be a successful entrepreneur – or really, a successful anything – you need to be able to recognize an opportunity when you see one. Specifically, you need to be able to identify a problem or gap, and come up with an innovative solution. (Of course you also need to be able to execute that solution, but without spotting the opportunity in the first place, you aren't going anywhere.)

https://hbr.org/2013/05/how-to-get-better-at-spotting

The Art of Negotiation-Shawna Fisher
https://www.helpscout.net/blog/how-to-negotiate/
It's common to feel like you're "bad at negotiating" — the idea of negotiating makes many of us feel uncomfortable, awkward or anxious.
I believe those feelings come from a misconception around what it takes to be a good negotiator. In our lives, we're negotiating all the time — at our jobs, with our friends, in our families (as a mother of four, half of my daily conversations are negotiations).
Negotiation is fundamentally about human interaction. It's not about dollars and cents, deal terms, or winning — 
negotiations are about creating relationships that get everyone to the best result.
Why Blogging is Important for Everyone ?: Vijay Kumar
Importance of blogging is huge on the Internet. Blogging helps teachers to connect with students. Blogging helps business owners to engage with customers. Blogging connects similar thinker and communities of people worldwide. Blogging helps to get more website traffic from search engines. Blogging helps journalists to share the personal views on the cause with their fans. Blogging helps politicians to connect with citizens.
Blogging help students to explore new solution of the old problem. Blogging helps search engine users to find the appropriate and effective information and knowledge. Blogging help individual and companies to earn passive income.
Blogging helps Google to display run their own search business or display quality search results, and also to earn money by displaying relevant or native ads on blogs monetized with Google Adsense.
http://www.klientsolutech.com/why-blogging-is-important-for-everyone/

12 Traits of Successful Bloggers-Darren Rowse
Perseverance
Successful bloggers know that it takes time to grow a blog and look past those initial awkward months (and longer) after a blog is launched to motivate them to persevere. They do know when to give up when something isn't working but also have an ability to develop their blog's with focus and discipline and unswerving conviction over the long haul.
https://problogger.com/11-traits-of-successful-bloggers/

What Makes A Successful Blog?
There are many routes to blogging success. However, you can't go wrong in implementing these suggestions.

Provide content that your audience values.
Make sure you understand SEO. (And keep up to date with it.)
Post on a consistent schedule.
Use social media to promote your blog.
Interact with your hardcore readers – they're your best promoters!
Don't be afraid to fail.
That last one is probably the most important one. Experiment to see what both you and your readers like. If something falls flat, don't give up – just try something new.
https://blogging.com/#What_Makes_A_Successful_Blog

The Art and Science of Creating a Successful Blog Post 
Jeff Bullas
The Art
This starts with an idea for your article. It might appear while driving, talking with a friend or during a wakeful moment at 2am (that is when this idea turned up). It may be inspired by a book, a passing tweet or a brainstorming session at a workshop.
Whenever the idea strikes, grab a pen, your phone or that napkin at the coffee shop. Writing in blood is always an option…because failing to capture an idea due to forgetfulness can sometimes feel like losing one of your children.
The Science
WordPress is the technology and foundation tool of choice for this blog.
https://www.jeffbullas.com/the-art-and-science-of-creating-a-successful-blog-post/

The Art and Science of Blogging- Watch a short duration Video 
For over seven years, Mia Bennett has written a blog on all things Arctic. Drawing on her experience blogging for the Foreign Policy Association and now the independently-run Cryopolitics, she'll talk about the art and science of blogging and how you can use it to improve your communication, research, and impact.
https://vimeo.com/175837858

A Blog Mentor: Why Every Blogger Needs a Mentor to Help Achieve Blogging Success
What is a blog mentor? A mentor is a trusted guide and teacher.
So a blog mentor would be a trusted guide and teacher who helps you become a better blogger!
Maybe your blog mentor is a blog/author/writer who has been working in the blogosphere longer than you. It should be someone who's already learned the ropes.
Do you have a mentor? I've had multiple mentors. Mine instrumental in helping me to learn new skills. These individuals possess a wealth of knowledge in their fields of expertise. They have been my trusted guides and best teachers. I've learned so much from each one. In this post, I'll show you how mentors and especially blog mentors are instrumental to your success as a blogger.
https://www.dearblogger.org/a-blog-mentor-why-every-blogger-needs-a-mentor-to-help-achieve-blogging-success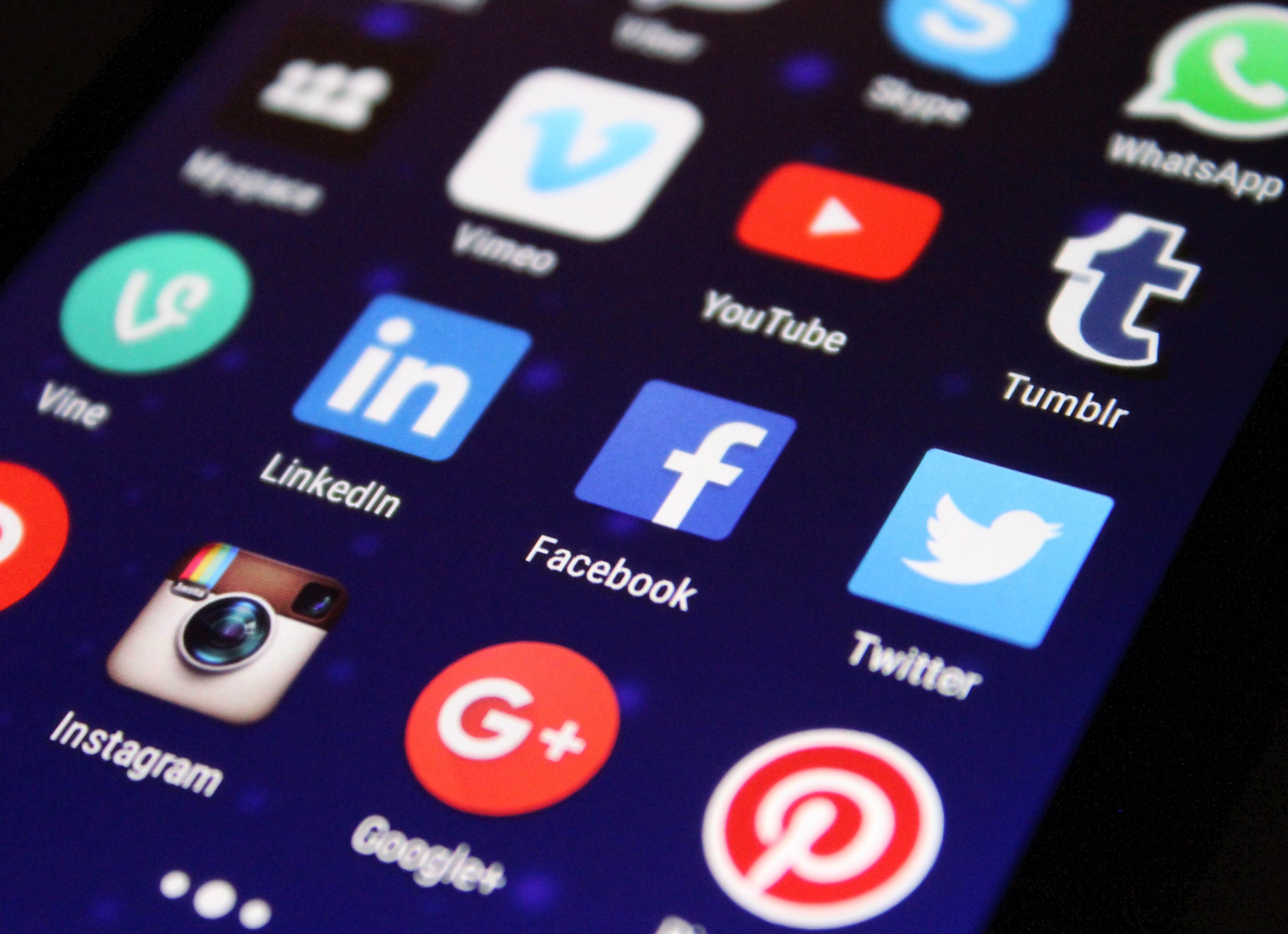 Topics-How to be a Successful Blogger?
Listen to Podcasts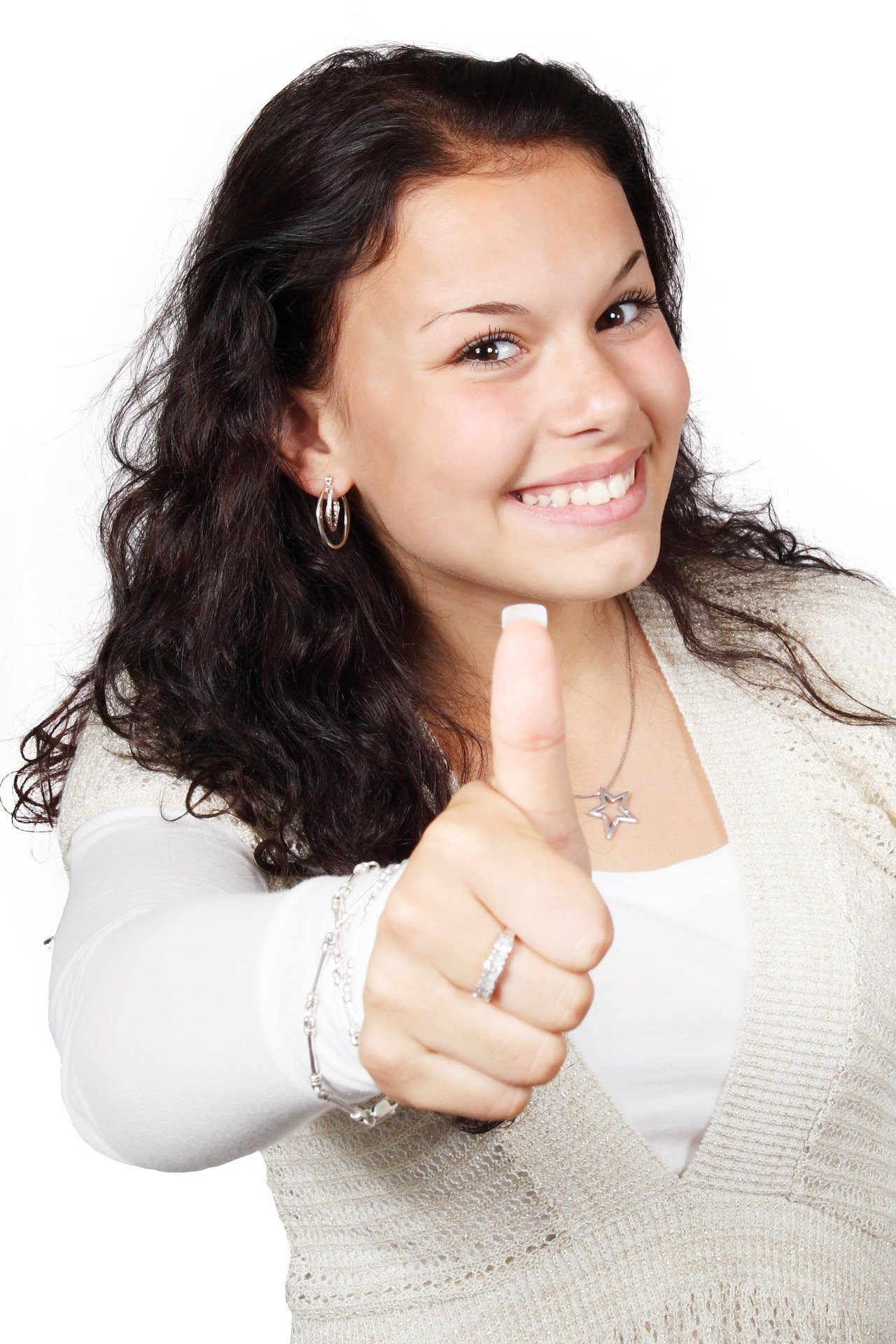 The Business Influencer Marketing Podcast

Influencer marketing (also influence marketing) is a form of marketing in which focus is placed on influential people rather than the target market as a whole. It identifies the individuals that have influence over potential customers, and orients marketing activities around these influencers

Aspiring Startup Entrepreneur:  You should be aware of this marketing strategy to acquire customers- Listen to this podcast
Podcast is a MUST LISTEN for anyone who is an influencer or wants to become one.

Unlock the Mystery: From 11 Clients to 7-Figure Business with Amanda Tress
https://www.businessese.com/category/podcast/

5 Reasons Your Business Should Start A Podcast in 2018- Michael Murphy
Podcast Episode 119: The Podcast & Business Show
Mike Murphy Unplugged:
Listen to Episode 119: The Podcast & Business Show
Topic: Podcasting is on the rise and today I am going to give you 5 reasons why your business should consider launching a podcast in 2018.
Who is this episode for?:
Today's show will benefit anyone who has a business, but will be especially helpful for brick and mortar and more traditional small businesses who are looking for ways to increase local business and sales and to ramp up their online presence.
https://medium.com/@mikemurphyco/192-5-reasons-your-business-should-start-a-podcast-in-2018-1fd8ad32833c

  Dreaming Big with 

Olena Osipov
Blogging Your Passion Podcast- BloggingYourPassion.com
The Blogging Your Passion podcast is hosted by a professional blogger, Jonathan Milligan, who loves helping other bloggers succeed. The podcast covers topics like getting traffic to your website, SEO, making money blogging, how to create great content, and even time management.
Blogging Your Passion »How Amy Stark is Blogging Her Passion with Budget Travel [Real Stories]
https://player.fm/series/series-2286146/how-amy-stark-is-blogging-her-passion-with-budget-travel-real-stories

Podcasts for Entrepreneurial and Blogging Inspiration-

Episode 172 of the Food Blogger Pro podcast! This week on the podcast, Bjork interviews Olena Osipov from iFOODreal about the importance of dreaming big in order to grow your blog.

Your goals, dreams, and aspirations shape the direction in which you take your business and blog, and Olena's journey is a great example of that. You'll learn how she stayed motivated and encouraged through all of the ups and downs of blogging and how she managed to take her blog full-time.
Olena is living the dream, and she talks all about how she did it in this episode!
Alexa at www.foodbloggerpro.com/blog/category/podcast/

5 PODCASTS FOR BLOGGERS, DESIGNERS, + CREATIVES- Jessica Keller
One of my favorite things to do when I've hit a creative slump is listen to podcasts. I really started getting into them towards the end of last year, and since then I've found a handful that keep me both inspired and informed. It's incredibly rewarding to pop your headphones on, go for a walk and listen to others talk about blogging and creativity. Today I'm sharing five can't-miss podcasts for bloggers, designers, and creatives.
https://www.melyssagriffin.com/podcasts-for-bloggers/

How to Start a Successful Podcast (For Under $100)
Corey Ferreira
Podcast listenership continues to grow tremendously every year. According to Edison Research, 40% of Americans aged 12+ say they have listened to a podcast in 2017 while 24% say they have listened to one in the past month, up from 21% one year prior.
What this means for you as a business owner is that learning how to start a podcast is something you should consider to reach this expanding audience and grow your business.
https://www.shopify.co.uk/blog/34911301-how-to-start-a-podcast-the-ultimate-step-by-step-podcasting-guide

Building a StoryBrand with Donald Miller
Clarify Your Message So Customers Will Listen- StoryBrand.com
Blogging comes back to drawing your audience into a story, and Donald Miller is the teacher who draws those connections closely. If branding is a big question mark for you, or you just want to learn how to clarify your voice, this podcast is for you.
If you're frustrated because you struggle to get the word out about your product or service, the Building a Story Brand podcast will help. Fans of the podcast are ecstatic about the fun and entertaining way Donald Miller brings you practical advice about clarifying your message so customers will listen. Don and the StoryBrand team are the world's leading experts in harnessing the 2,000 year-old proven power of story formulas to get people talking about your brand. Get your message out, grow your company, stand out in the marketplace, and have a blast doing it! 
https://itunes.apple.com/us/podcast/building-storybrand-donald-miller-clarify-your-message/id1092751338?mt=2

Blogs by Experts
Jon Levy
Everything You Need To Know To Start Your Own Podcast, According To The Pros
Podcasting can create opportunities to demonstrate industry expertise, build an audience, and connect with thought leaders.
Unfortunately, the path from idea to podcast release is quite complex. It took me almost two years to figure out the ins-and-outs, and I still had to hire a team of professionals to launch The Influencers Podcast. In the hopes of sparing others from the struggles I went through, I sat down with several industry experts and podcasters to develop a definitive guide
https://www.forbes.com/sites/jonlevy/2018/02/28/everything-you-need-to-know-to-start-your-own-podcast-according-to-the-pros/#a2bc070792eb

Blogs by Experts
10 Inspirational Podcasts for Bloggers- Joe Fylan 
As a blogger, podcasts are some of the most affordable, convenient, and expansive learning tools you can incorporate into your daily life. With podcasts, any downtime, such as your commute, your walk to pick up lunch, or even the time you spend doing chores can be put to productive use, learning more about your craft. This list breaks down ten of the most popular podcasts for bloggers.
The vast majority of podcasts are free. They're also easy to download and play from your smartphone 
Blogs by Experts
Natalie Bacon-Recommendations
MARKETING

You may find it odd that marketing is a category on here if you're new to the idea of make money blogging, but the truth is that your blog is just a marketing tool if you are trying to create an online business. The blog doesn't make money – you own a business and use your blog as one way to make money. For that reason, you must know good marketing.
Source:https://nataliebacon.com/best-podcasts-for-blogging/
I Love Marketing by Joe Polish and Dean Jackson
Podcast Description: I Love Marketing is an ever expanding world-wide community of people that love marketing and want to keep innovating and learning. This podcast is for Entrepreneurs, small business owners or even start-ups that want inspiration and ACTIONABLE marketing strategies about direct mail ideas, lead generation, lead conversion, getting referrals, email marketing and more. Joe and Dean also discuss psychology, books, people and productivity delivered every Monday to help jump start your week!
EPISODE 024: THE ONE WITH MORE CHEESE AND LESS WHISKERS
https://ilovemarketing.com/episode-024-the-one-with-more-cheese-and-less-whiskers/

Blogs by Experts
INCREASING PRODUCTIVITY WITH AUTOMATION TOOLS/ EPISODE 77-Elise Gets Crafty

Elise Blaha Cripe is the creative entrepreneur behind the daily goal-setting planner Get to Work Book. In her podcast, Elise Gets Crafty
 Elise interviews artists, entrepreneurs, productivity experts, bloggers, and more about the habits that go into running a successful creative project. Though there aren't often episodes specific to blogging, most of the episodes are applicable to blogging in some way.
https://www.elisejoy.com/podcast/shownotes77

Smart Podcasts  for online business startups-Routines, Systems, and Organization with Shawn Fink
In her biweekly podcast, Profit. Power. Pursuit. Tara Gentile explores making a life of creative pursuit, whether that be through art, design, blogging, or another creative venture. Most episodes feature interesting guests, such as artists, entrepreneurs, and business experts..-elegantstheme.com
Shawn Fink is the creator of The Abundant Mama Project and the author of Savoring Slow. She's helped thousands of moms through her family wellness blog, programs, and books.
Source: https://www.smartpassiveincome.com/podcasts/how-simple-green-smoothies-used-challenges-to-grow/
Smart Passive Income Podcasts  for online business startups
How Simple Green Smoothies Used "Challenges" to Grow from 0 to 200k Subscribers in a Year By Pat Flynn
One of the most popular podcasts for entrepreneurs, online business owners, and bloggers, Smart Passive Income is a weekly podcast that offers advice for building your online empire. Episodes range from 30 to 45 minutes in length. Hosted by the lively and opinionated Pat Flynn, an established online entrepreneur in his own right, each week's episode features interviews with successful business owners, frank and honest advice, and actionable tips that you can take and apply to your own online ventures.-elegantstheme.com
Source: https://www.smartpassiveincome.com/podcasts/how-simple-green-smoothies-used-challenges-to-grow/
Podcasts you must listen:

The 90 Day Review Checklist for Professional Bloggers-

 Jonathan Milligan
What if I told you there are 10 magical questions you can ask yourself every 90 days and 10x your progress and productivity? That's exactly what we will cover in on this episode. If you struggle with clarity, focus, and productivity, then this is a MUST listen!.
Source: https://www.buzzsprout.com/39858/469216-the-90-day-review-checklist-for-professional-bloggers
HOW TO PUBLISH A PODCAST FOR YOUR BLOG-Amy Lupold Bair and Susannah Gardner

You can put your podcast into the blogosphere fairly simply:Write a blog post about your podcast, upload your podcast media file, and then publish it by using your blog software.
HOW TO ASSIGN METADATA TO YOUR PODCAST
Metadata is data about data. In the case of podcasts, metadata is data that describes your video or audio podcast. When you publish a podcast, whether audio or video, you need to provide descriptive metadata that podcast systems such as Apple's iTunes and the RSS feed can read.
Common metadata types include
Title
Author name
Publication information
Topics covered
Type of file
Descriptions
Keywords
Your editing software asks you to enter metadata when you create your audio or video files, and software such as iTunes also offers you a chance to provide metadata.
Source:https://www.dummies.com/social-media/blogging/how-to-publish-a-podcast-for-your-blog/
10 Reasons Why Your Blog Posts Fail & How to Fix them- Disha Dinesh
Most companies fail at blogging because of their incorrect assessment of the time investment involved. Blogging has the potential to build an audience and profitable business, given time and the right strategy.
According to Orbit Media's survey, most bloggers take an average of 2.5 hrs to create each blog post, while some of them take as many as 6 hours per post. That's a lot of time that many companies can't afford to invest. While outsourcing is an option, it doesn't rid you of the responsibility of creating a strategy, reviewing posts and promoting them. This post discusses 10 reasons why your blog posts are failing and how you can remedy them.
You're disregarding PR
As Andy Crestodina, founder of Orbit Media, says, "Never waste a good conversation by having it in private." Every great conversation you have with customers and partners is beneficial to only the participants of the conversation unless you publish it. You create this type of content constantly, as you write emails and have phone conversations through the day. These conversations are not only bait for others who have similar concerns but are in general great for PR.
Ideally, every PR opportunity you identify on social media should be used to maximize exposure for your company.
https://www.dreamgrow.com/the-donts-of-blogging/?utm_source=browser&utm_medium=push_notification&utm_campaign=PushCrew_notification_1523249535&pushcrew_powered=1

How to Start a Successful Blog in 2018- Joshua Fields Milburn 
Starting a Blog in Five Steps:
Choose a blogging platform, domain name, and hosting option.
Design your blog using a simple theme.
Modify your blog to get your desired look and feel.
Select the best plugins for your blog.
Write compelling content that adds value to readers.
https://www.theminimalists.com/blog/

Content Marketing Is Dead: 2018 Is All About Storytelling

BY  SARAH JOHNSON 
You want to be real with people, seem accessible and down to earth in your marketing.
Telling approachable stories will help you better engage your audience. And stories will lead to sales.
Gone are the days of stringing keywords together in a 500-word article and achieving results. Content marketing has changed, and the experts say it is all about the story. You must rethink the way you craft your content.
Source: https://www.dreamgrow.com/content-marketing-is-dead/?utm_source=browser&utm_medium=push_notification&utm_campaign=PushCrew_notification_1523500771&pushcrew_powered=1
10 Conte

nt Marketing Mistakes and How to Fix Them-

BY ZACHARY 

EVANS



Data shows that giving users relevant content is essential to the good user experience.
If they come to your site with certain expectations, and you go away from that, you are likely to lose their faith.
Learning how to resonate with your audience, makes your brand and content more essential.
That way you are more likely to build and maintain the kind of audience you hope for.
Source :https://www.dreamgrow.com/content-marketing mistakes/?utm_source=browser&utm_medium=push_notification&utm_campaign=PushCrew_notification_1517048999&pushcrew_powered=1
Why You Need to Blog?-Priit Kallas
Create an image of an expert
Blogging is the cornerstone of content marketing.

You know a lot about your business. Even if you are fairly new in a given field, you know a lot more than your customers and prospects. Show off what you know in a way that makes your audience's life easier and you will make yourself an expert.
https://www.dreamgrow.com/why-businesses-need-to-blog/
22 Blogging Tips to Make You a Better Blogger BY  PRITT KALLAS
22 blogging tips that will help you be a better blogger

, improve the quality of your posts and get you more readers.

If you are in the internet marketing and social media, you know that content is king.

C

reating valuable content is one of the most important tasks of any marketer.

Write about things you really care about. If you don't care about given topic, then find a new one.
https://www.dreamgrow.com/22-blogging-tips-make-better-blogger/?utm_source=browser&utm_medium=push_notification&utm_campaign=PushCrew_notification_1522983514&pushcrew_powered=1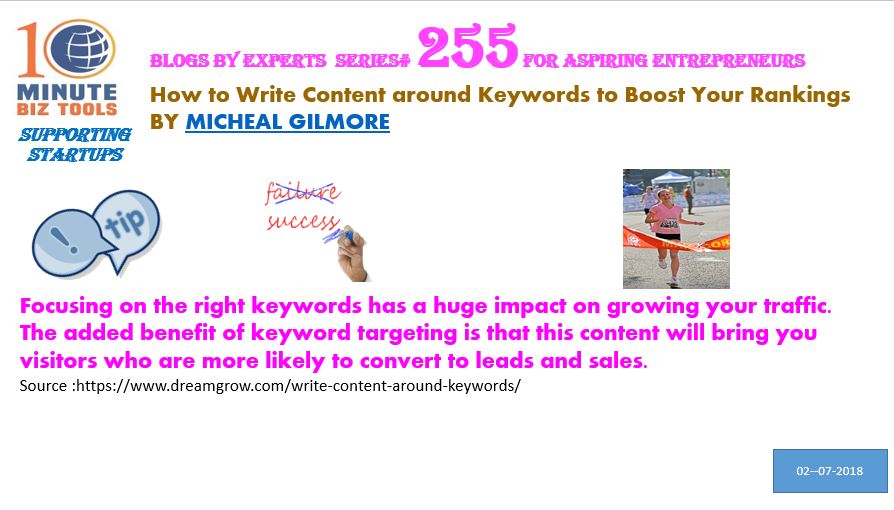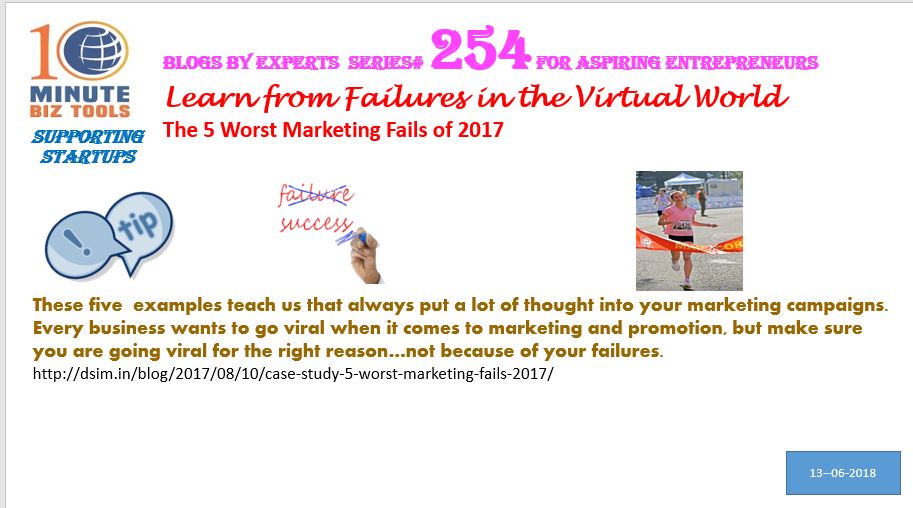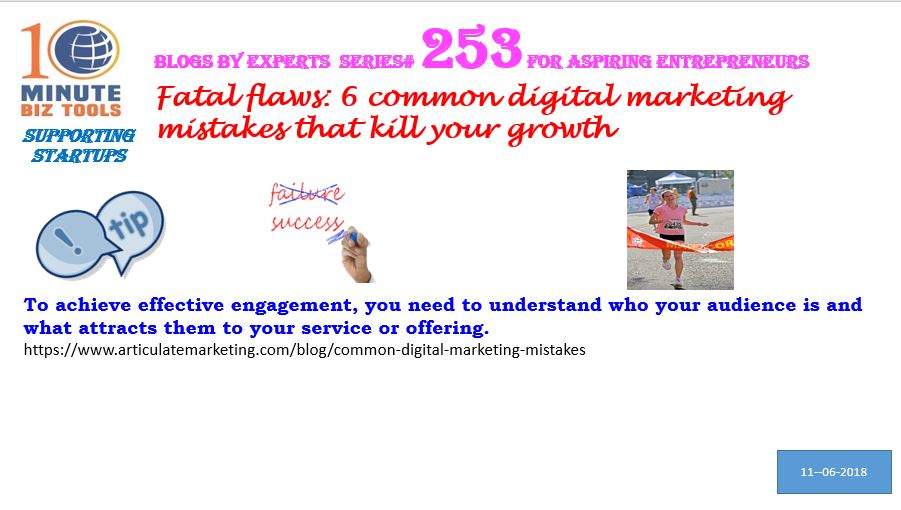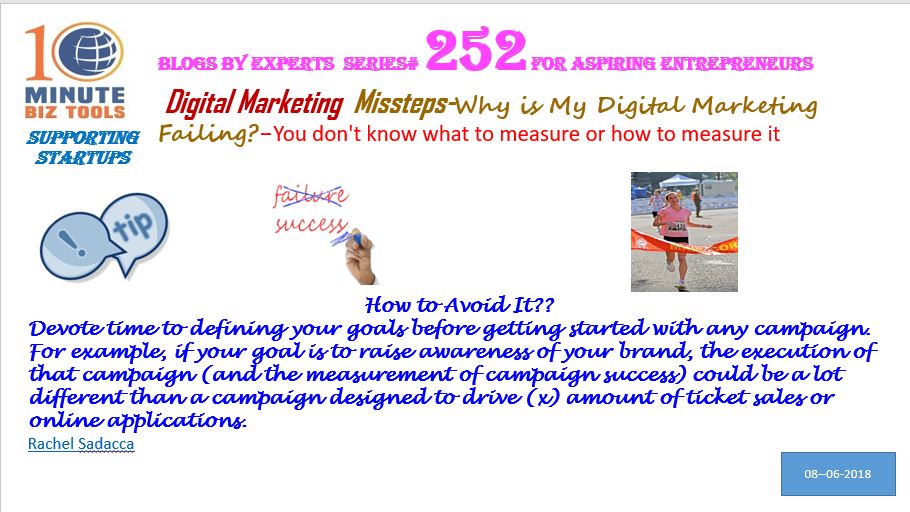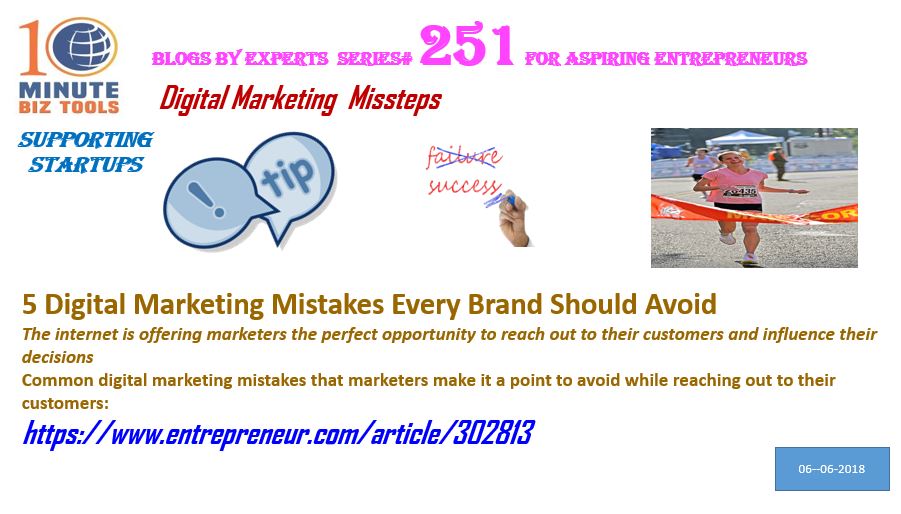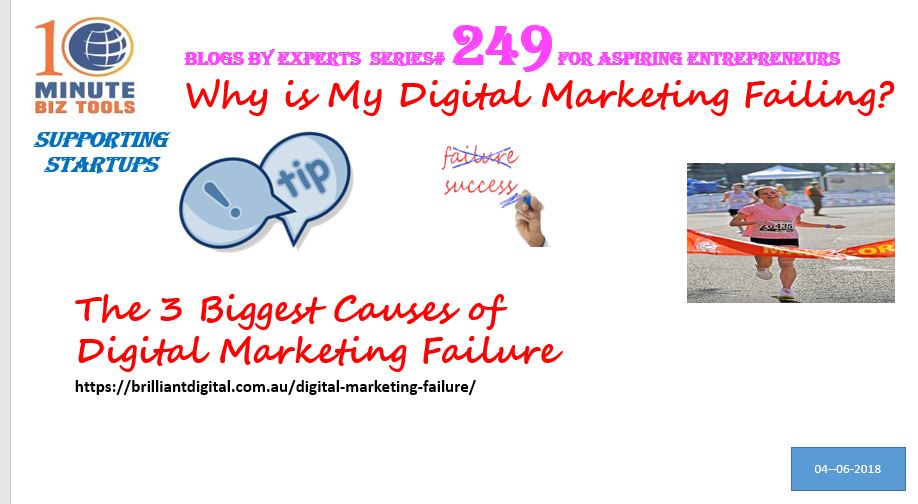 Blogs by Experts -Listen to a Podcast for  a change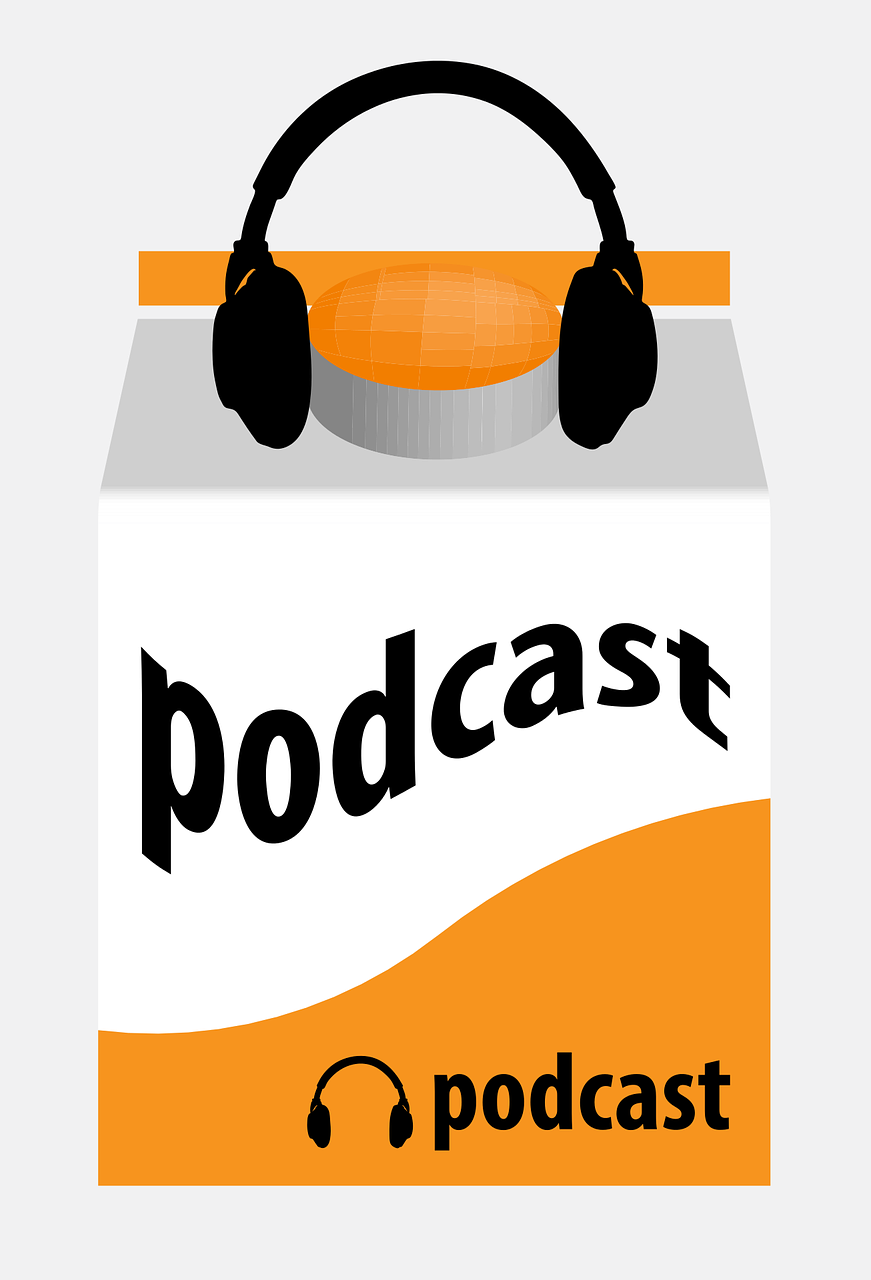 THE BUSINESS BOUTIQUE PODCAST-Christy Wright

Digital Marketing Strategies That Work
In this episode, I'll give you the four things you need to know in order to build a digital marketing strategy that works.
Plus, I'll break down other digital marketing concepts and make them easy to understand, including campaigns, funnels, lead magnets and building email lists.

https://www.businessboutique.com/podcast/ep-41-digital-marketing-strategies-that-work/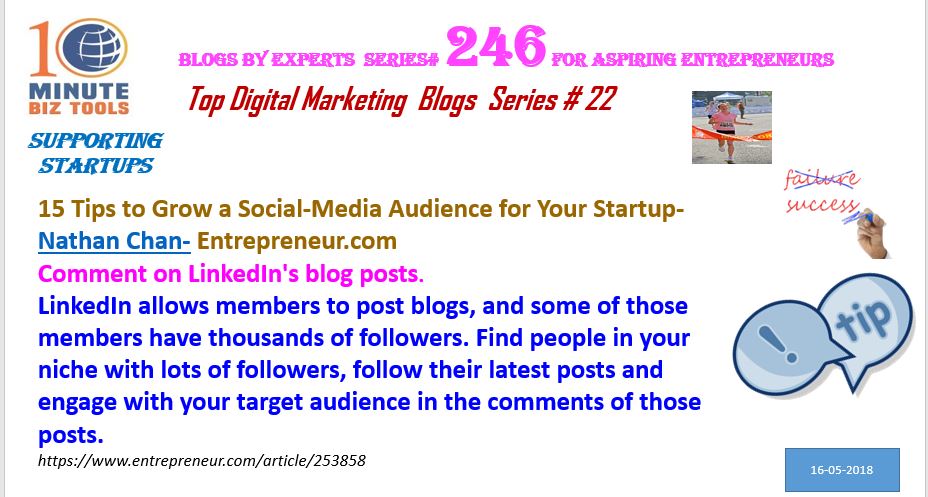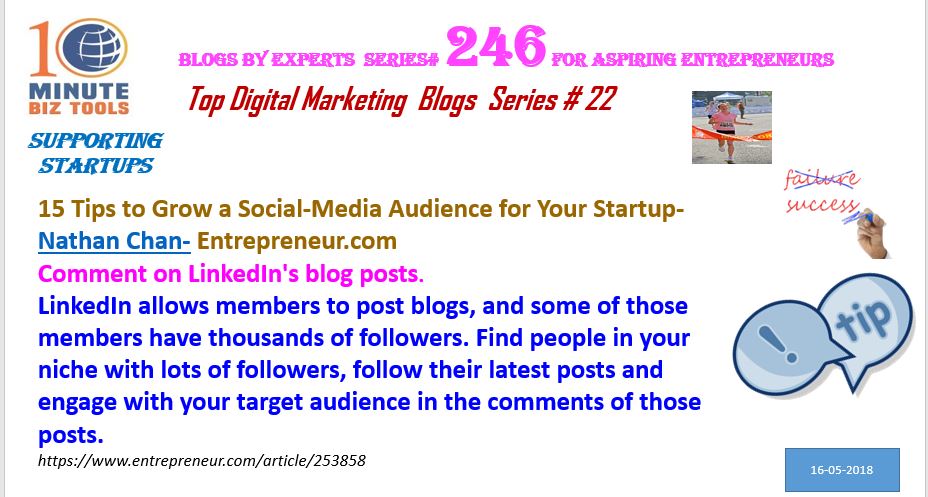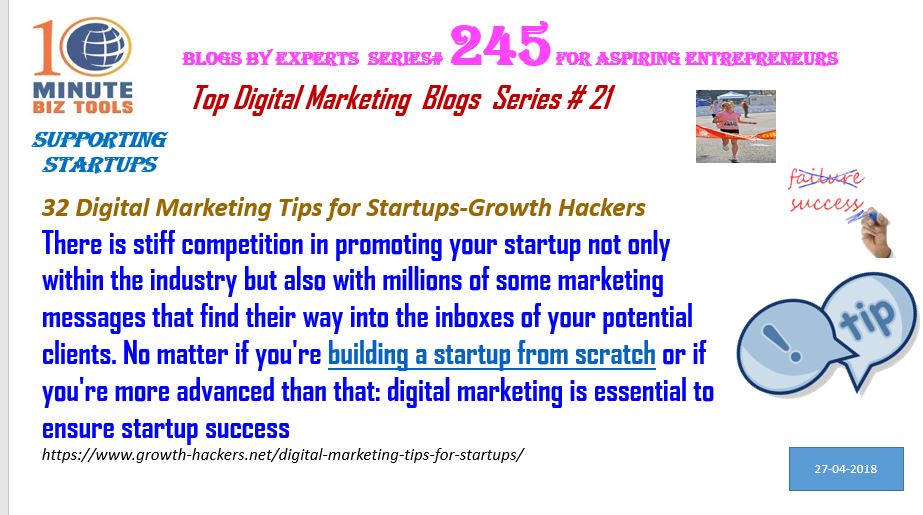 Who is an Expert ??

Professional who has acquired knowledge and skills through study and practice over the years, in a particular field or subject, to the extent that his or her opinion may be helpful in fact finding, problem solving, or understanding of a situation. See also expert evidence.
Business Dictonary
Blogging  would be a main factor in reaching "expert" status 

Blogs by Experts:Why Follow Blogs from  Experts
Whether you know it or not, the quickest way to become the top player in your industry is to learn from the experts.  You need to figure out everything from what they read, how they work and analyze how did they become experts starting from scratch. -Anil Agarwal
Success always leaves tracks. If you study the most successful people  in your industry, you can become successful too. That's the power of learning.
Anil Agarwal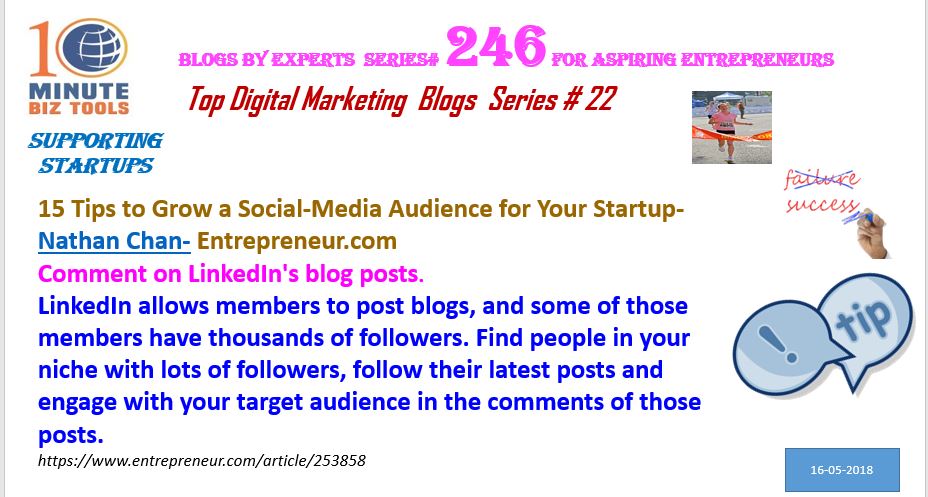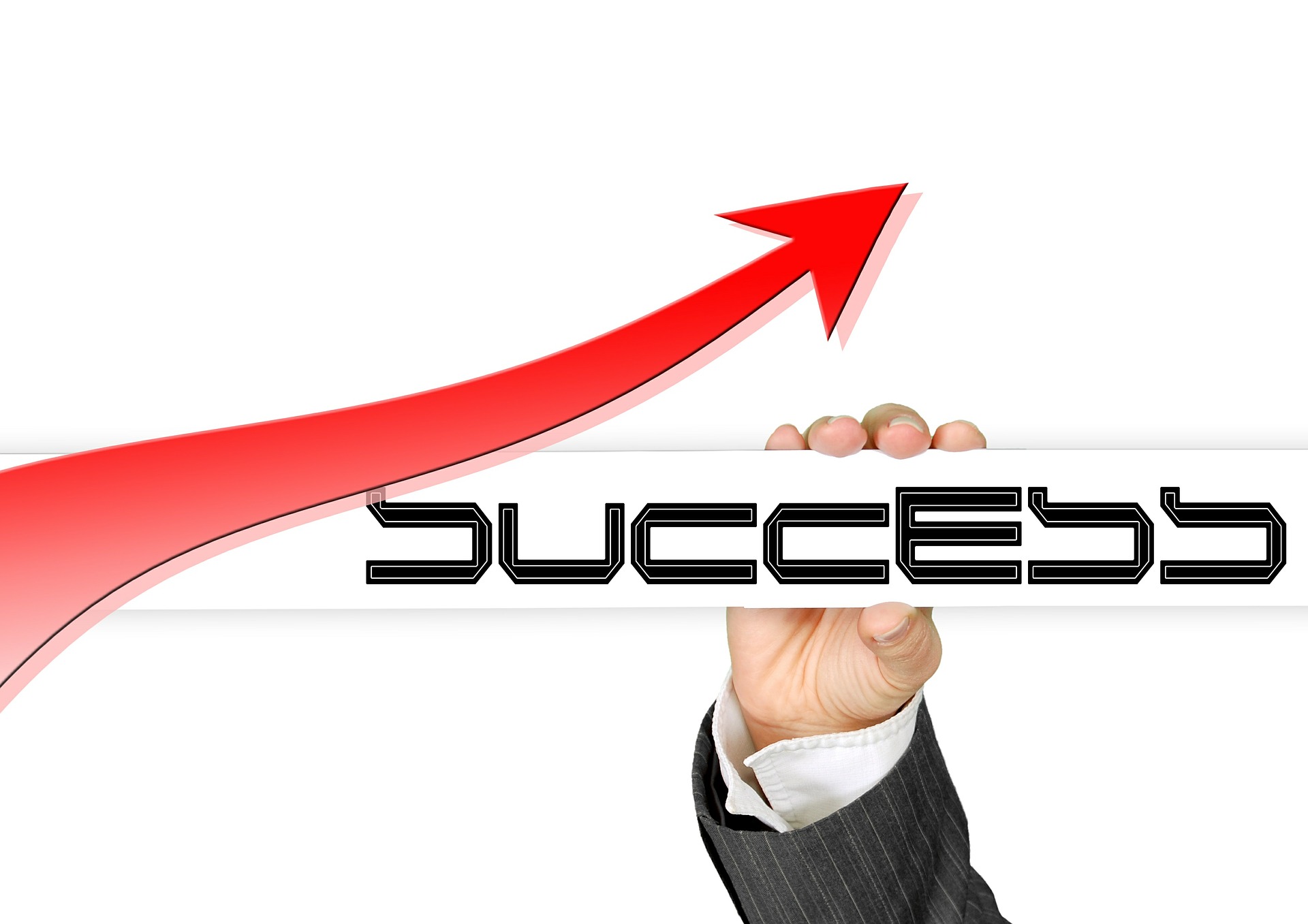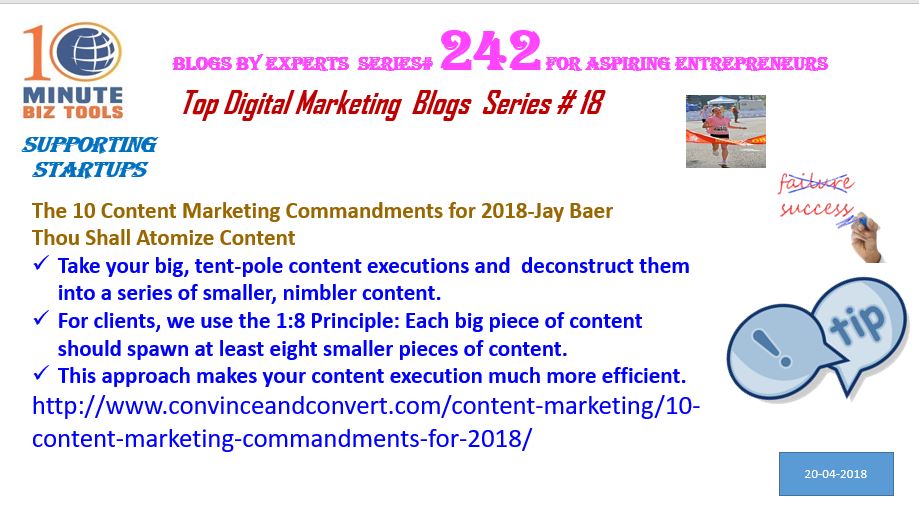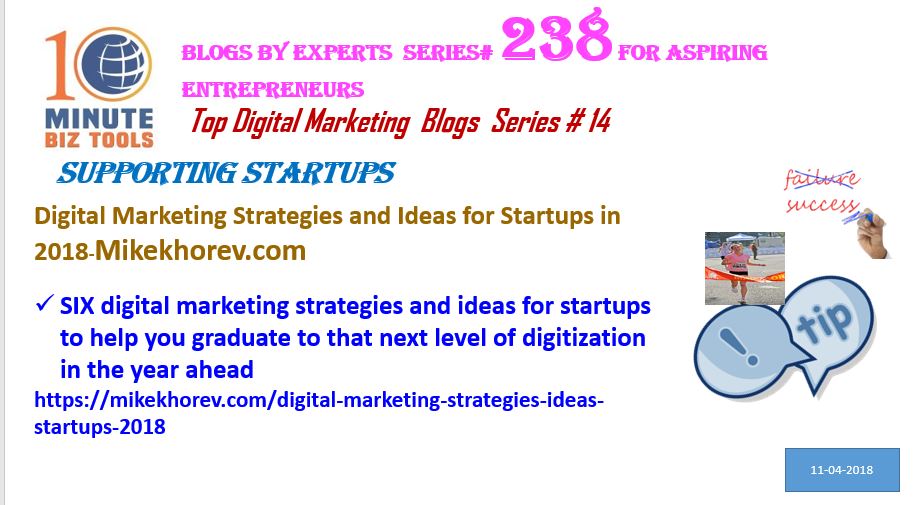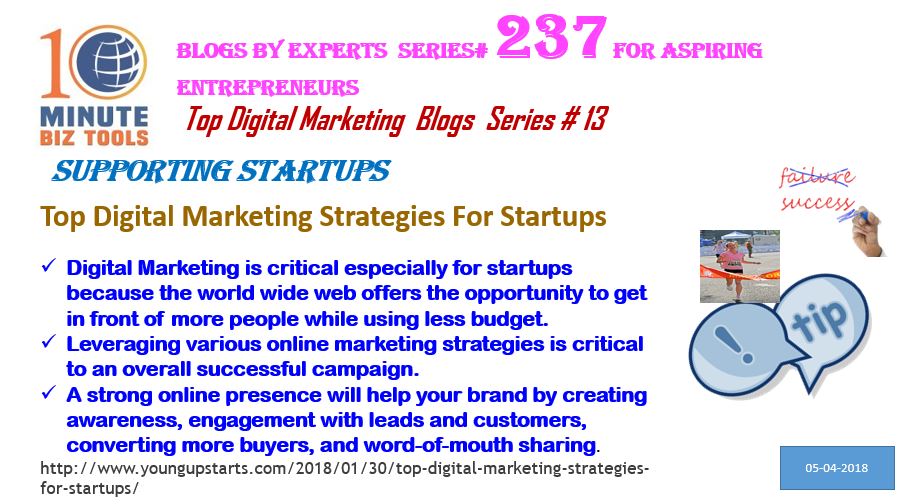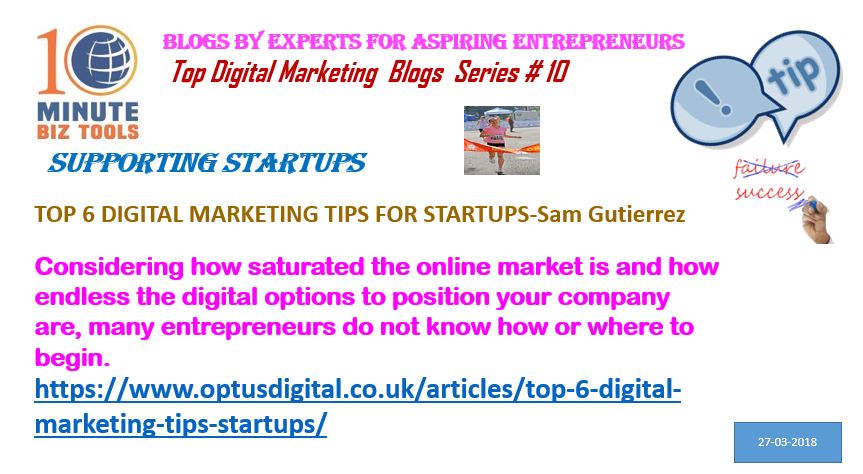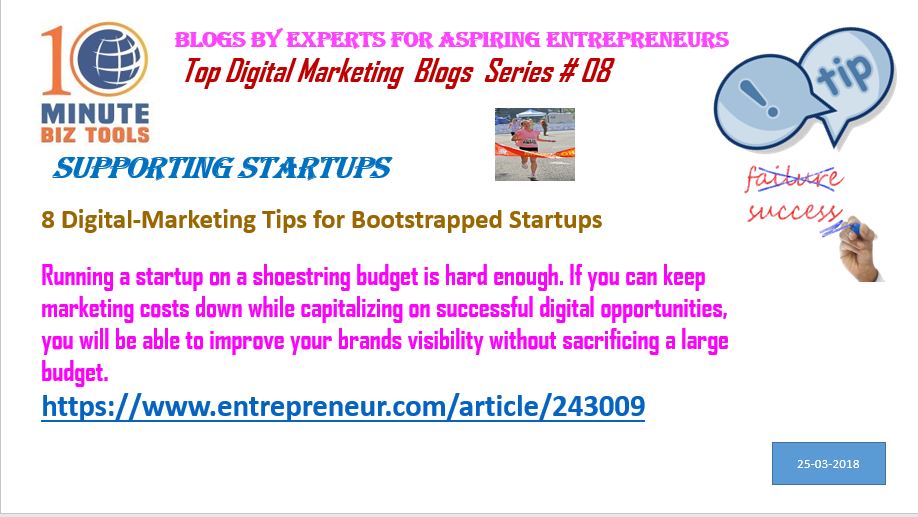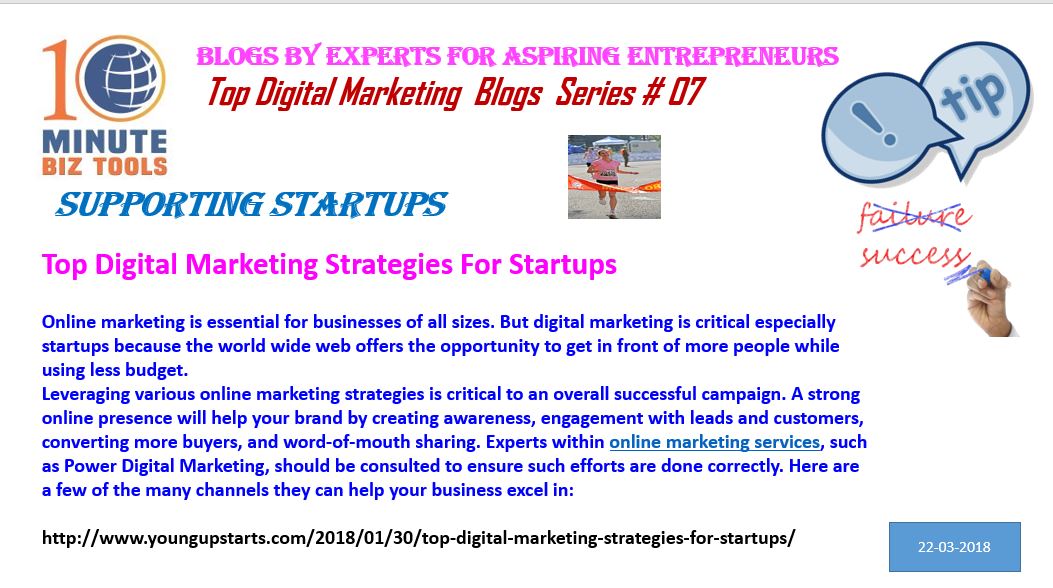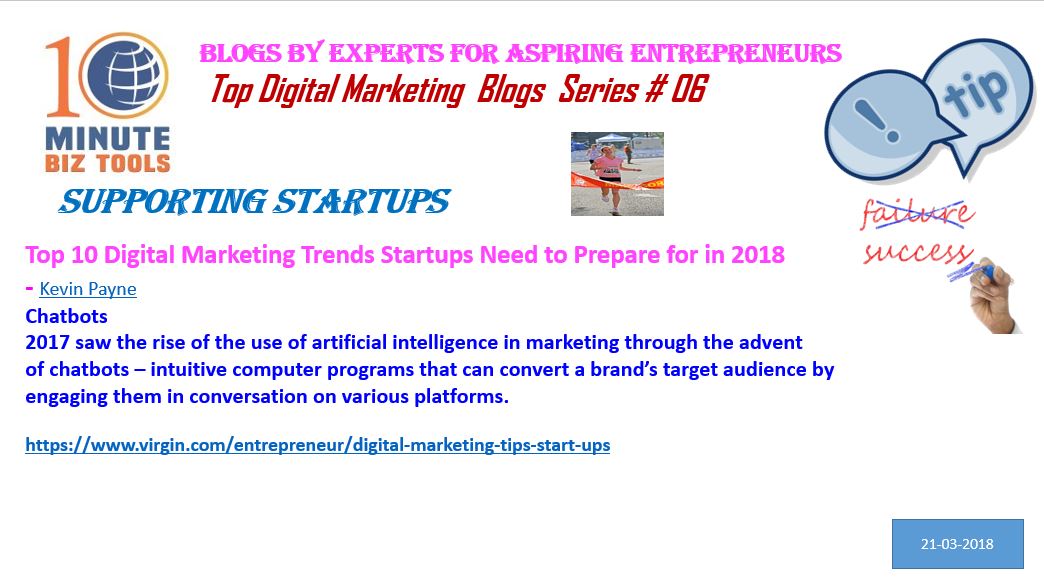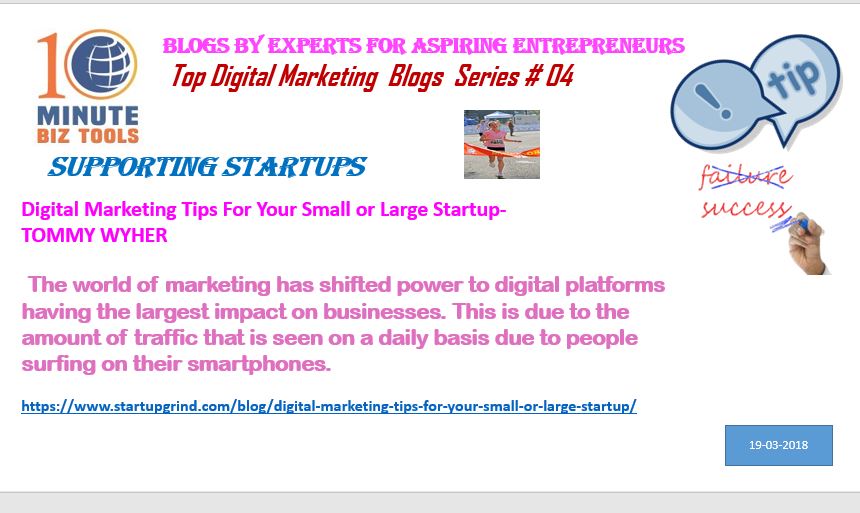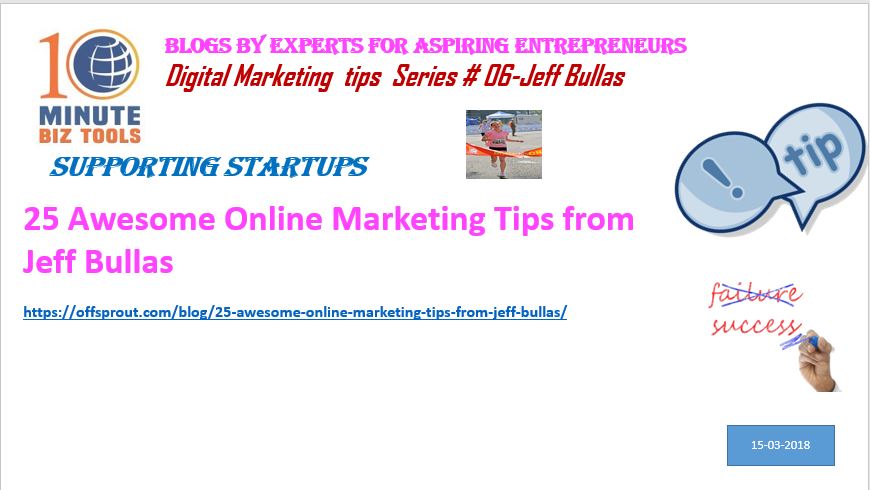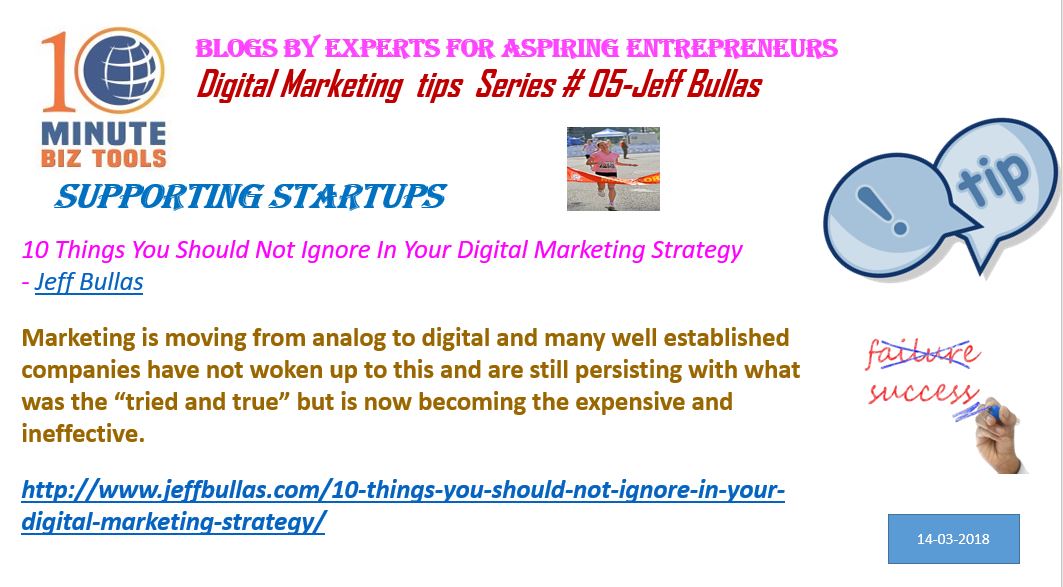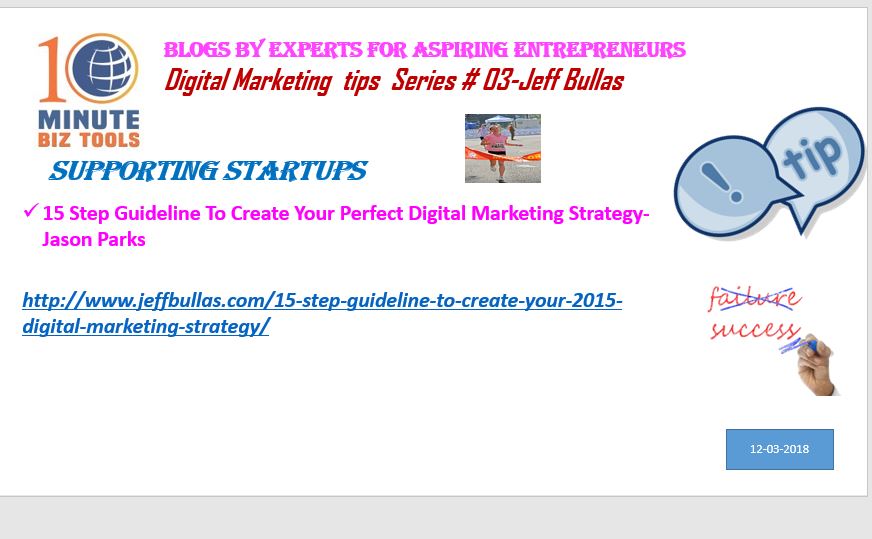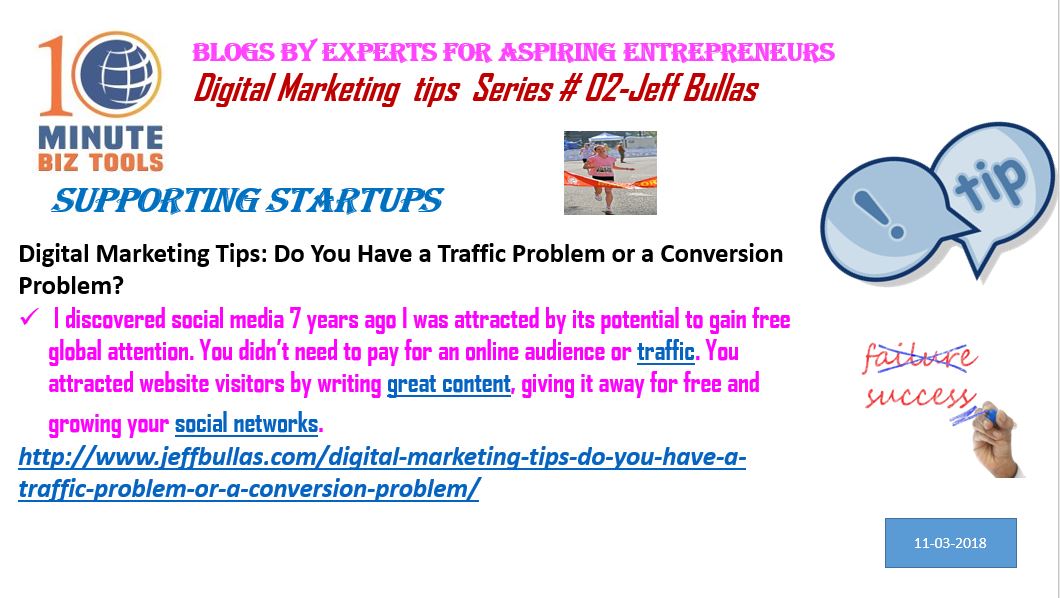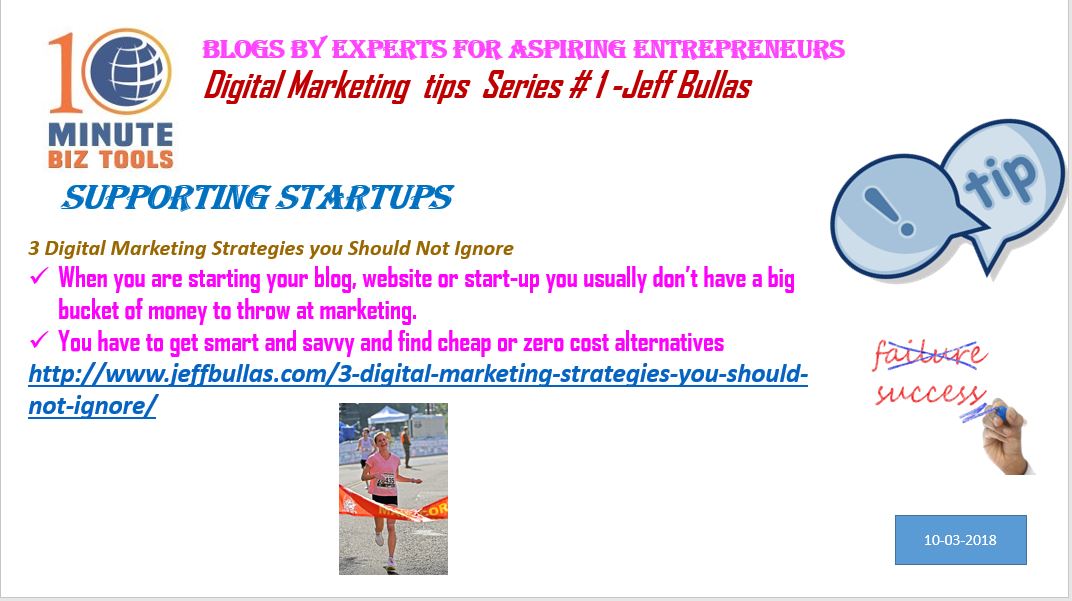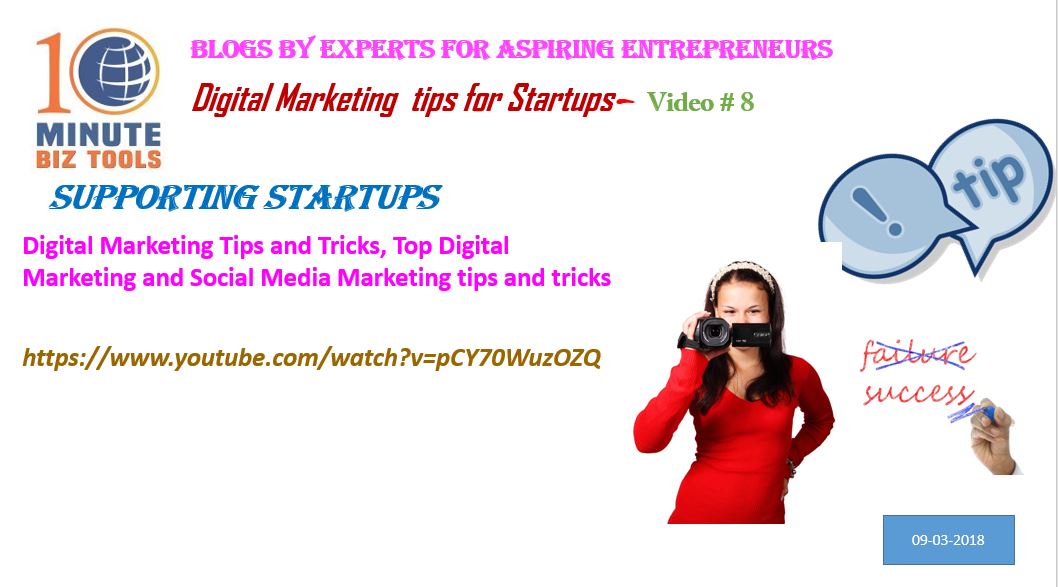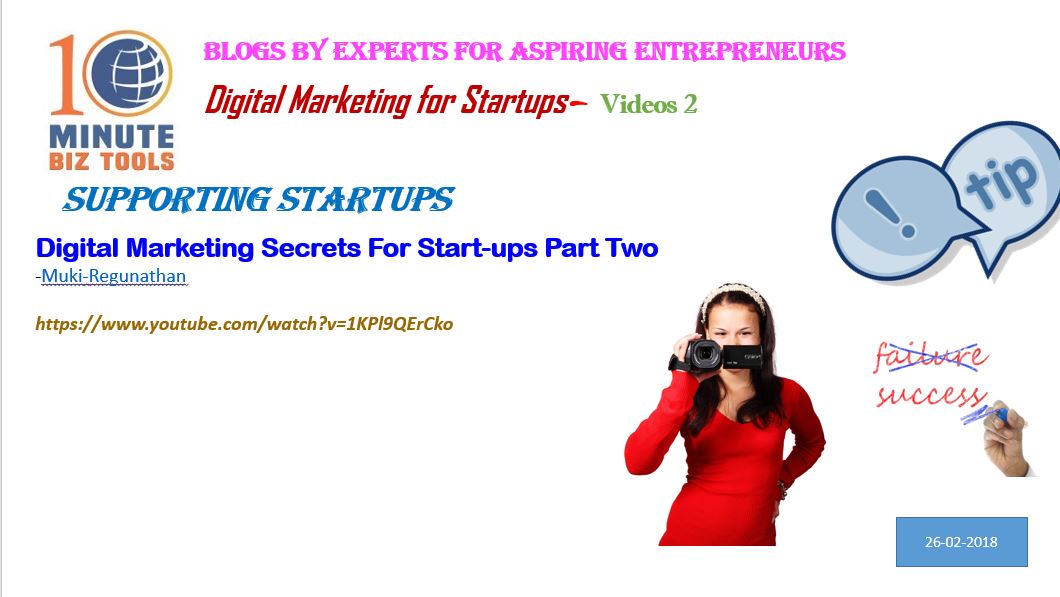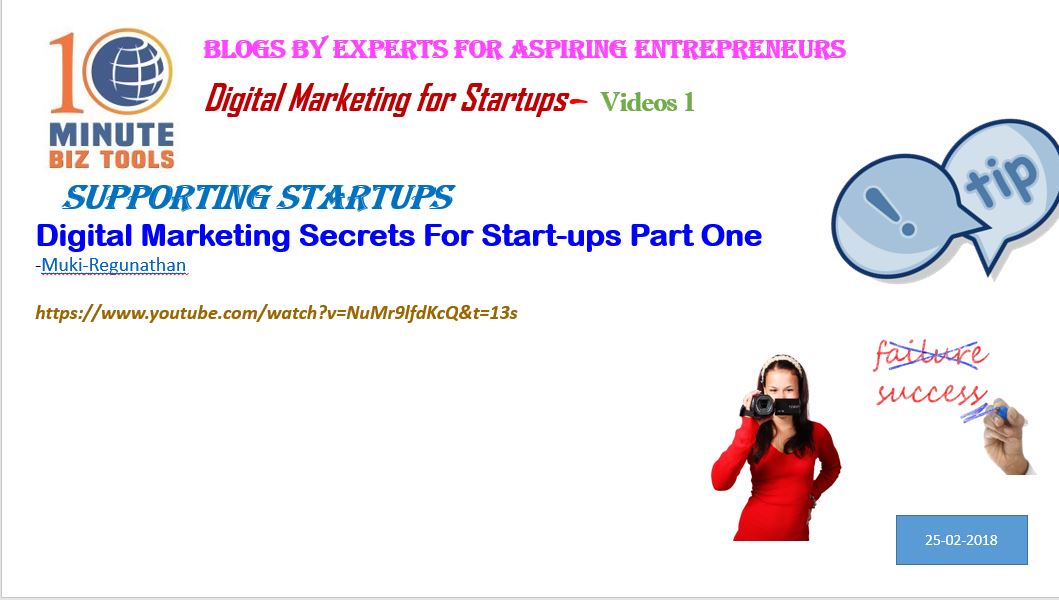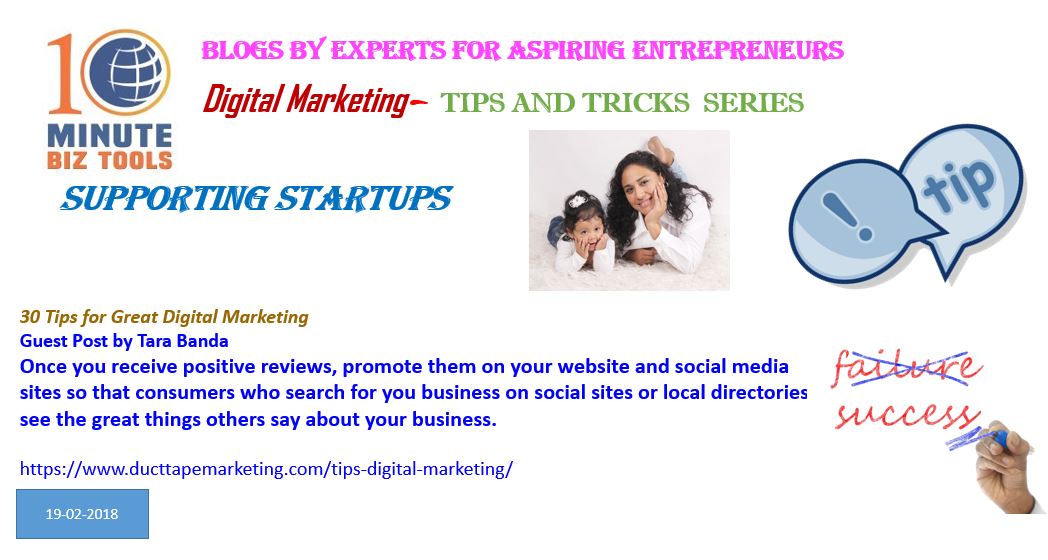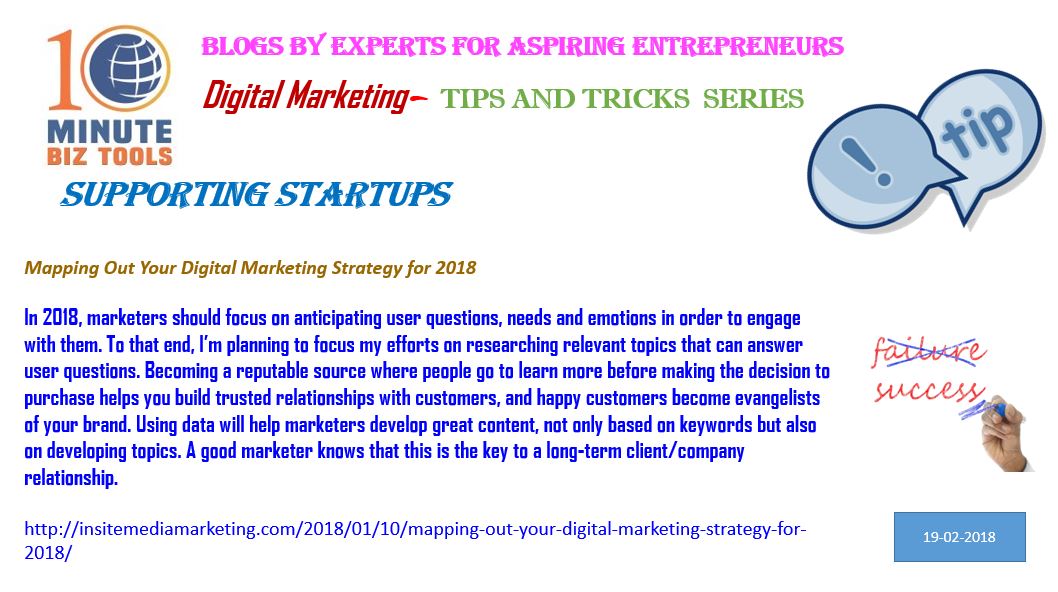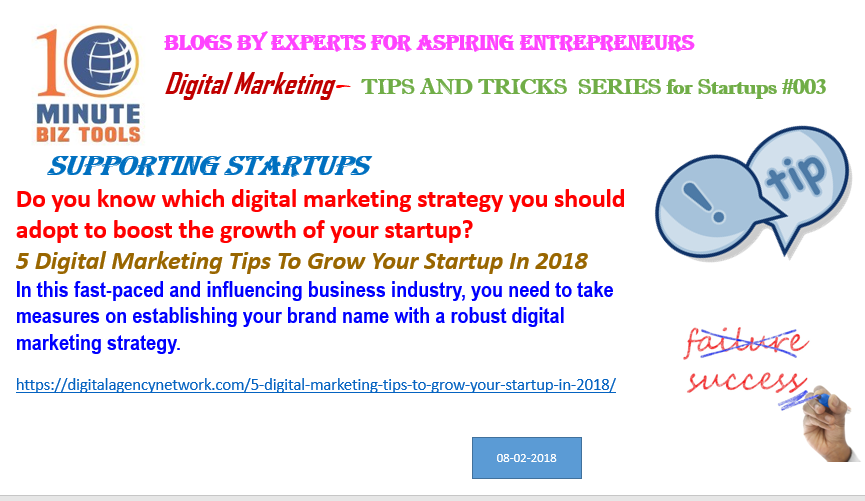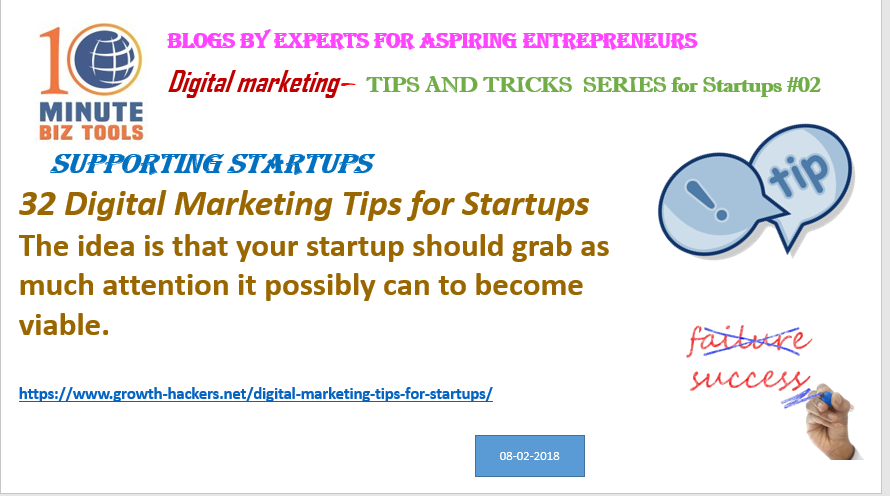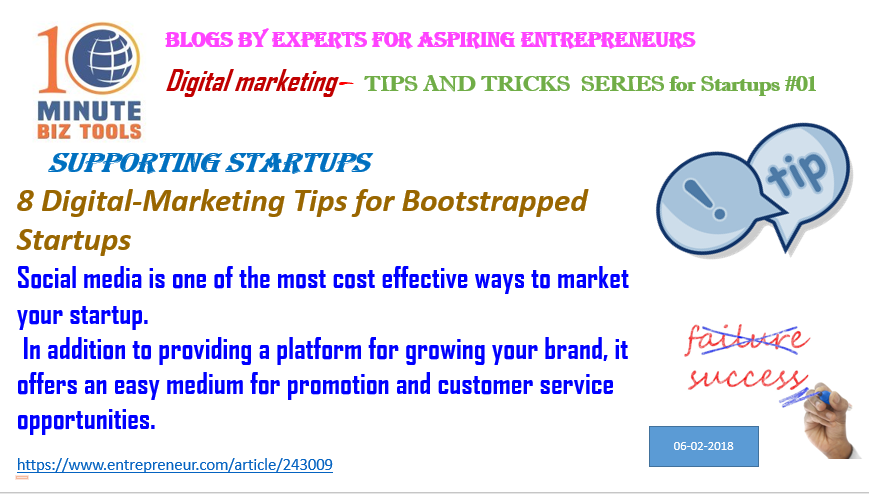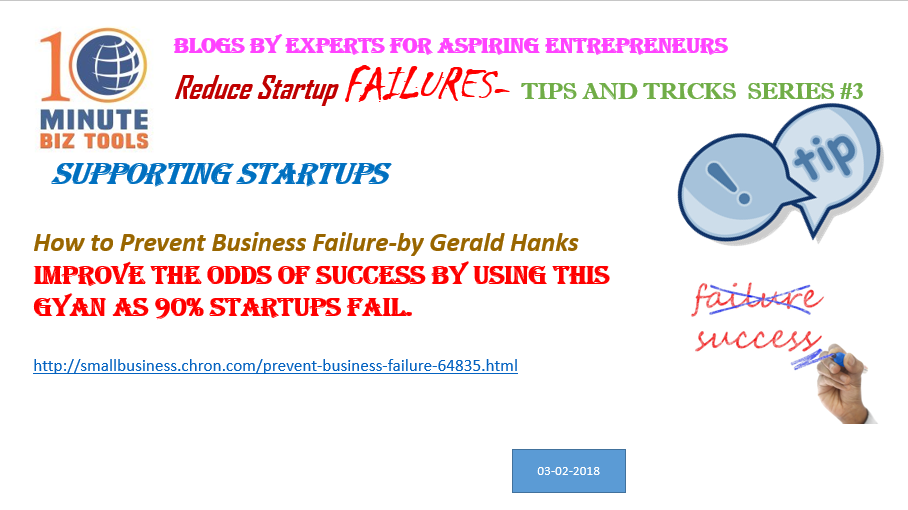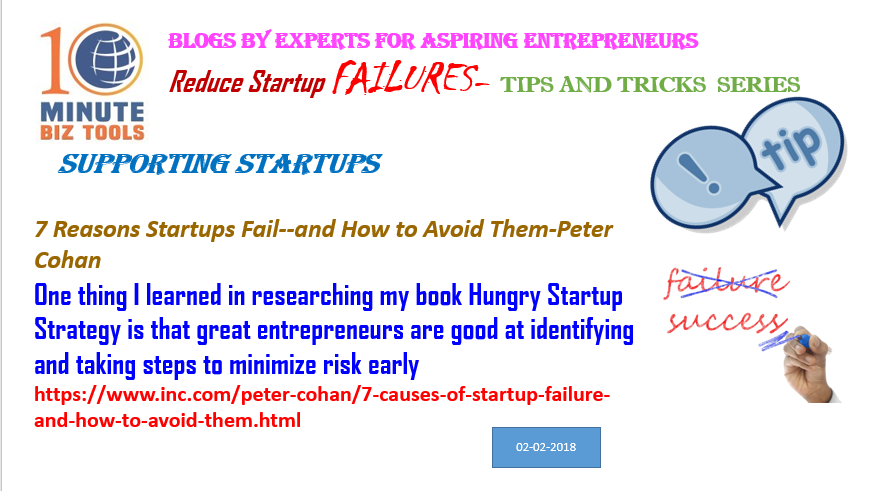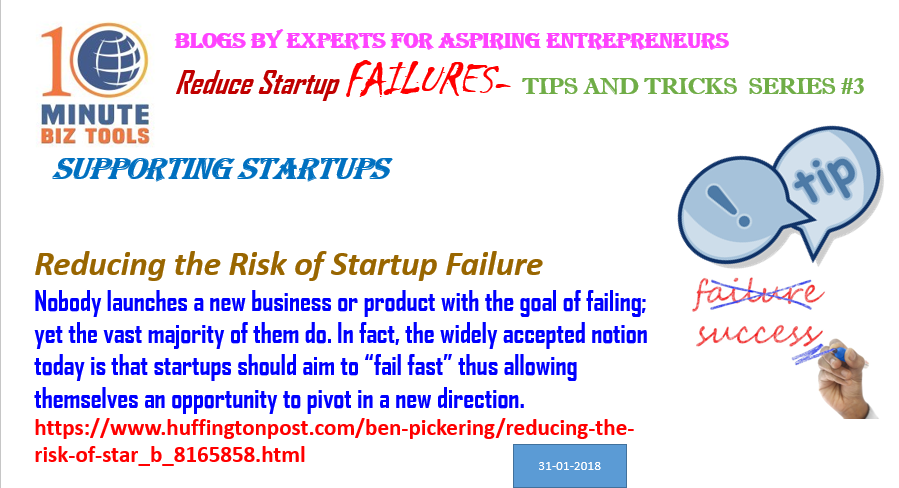 Experts like Neil Patel,Jeff Bullas, Amy Porterfield give valuable tips for you to succeed.
Following Topics are covered. Many more to follow.
20 years ago, blogs didn't exist. Today, there are over 150 million of them.
When you publish in-depth blog posts that help potential clients/customers solve their problems, they come to trust you and respect you as an expert in the field. If they want more help than a blog post can offer, then they're likely to be interested in hiring your business.
1. Event Management
2. Reducing Startup Failure-Tips & Tricks
3. Blogging Tips
4. How to get customers?
5. How to kickstart Startups
6.Online Marketing Tips
7. E Commerce Tips
8. Podcasts
9. Videos
10 SEO optimisation
11. How to attract more customers
12.Stay at Home Moms
13.Blog Writing Skills
14. SEO Optimization
15. Affiliate Marketing
16. Social Media for startup in Event Management,Restaurants, Food etc
17. Risk Assessment for startups
18.Risk Mitigation for startups
19. Lead Generation
20. Digital Marketing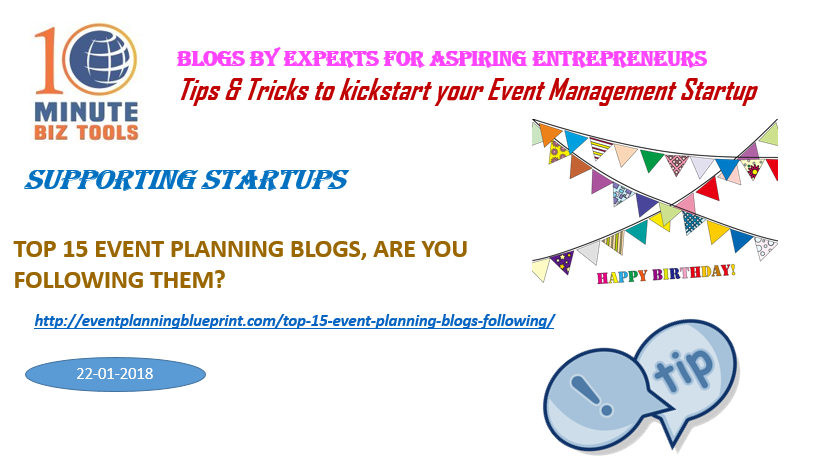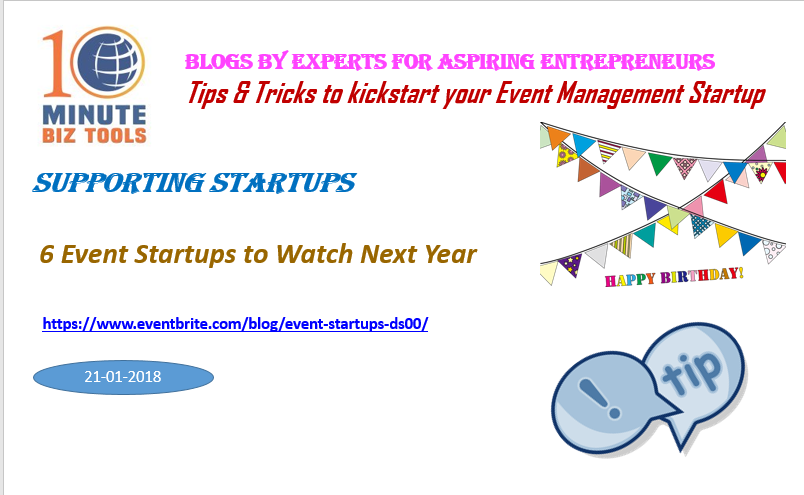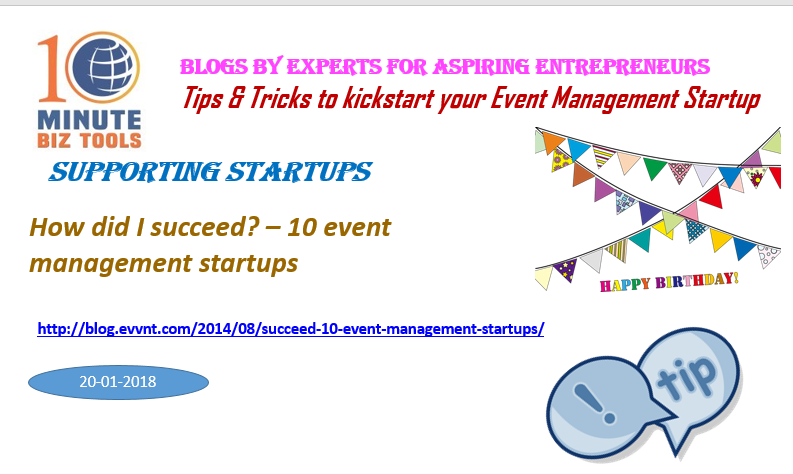 Social Media for Event Management Startups- Series #4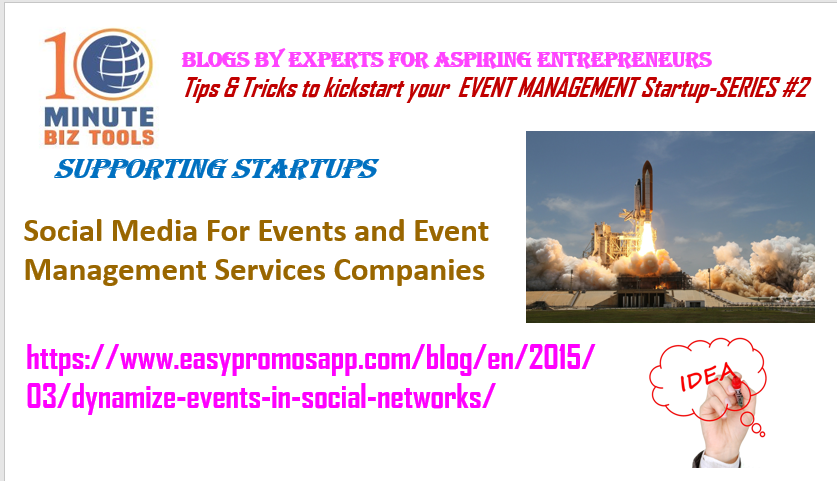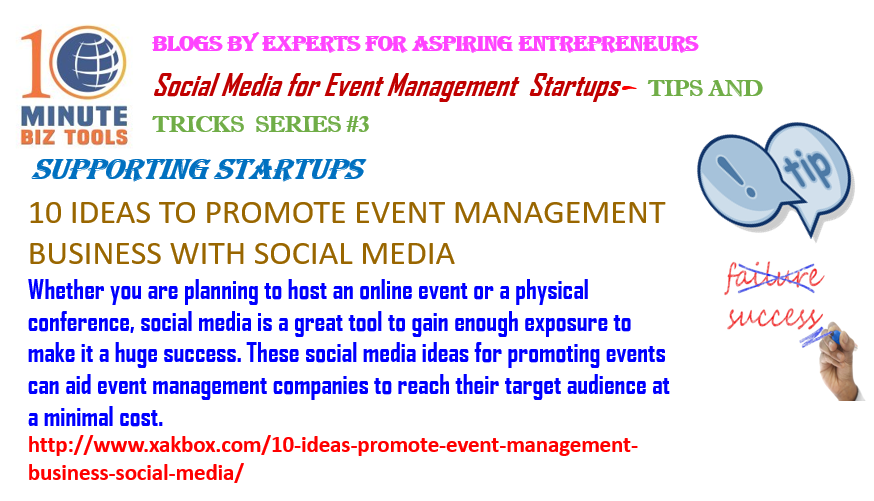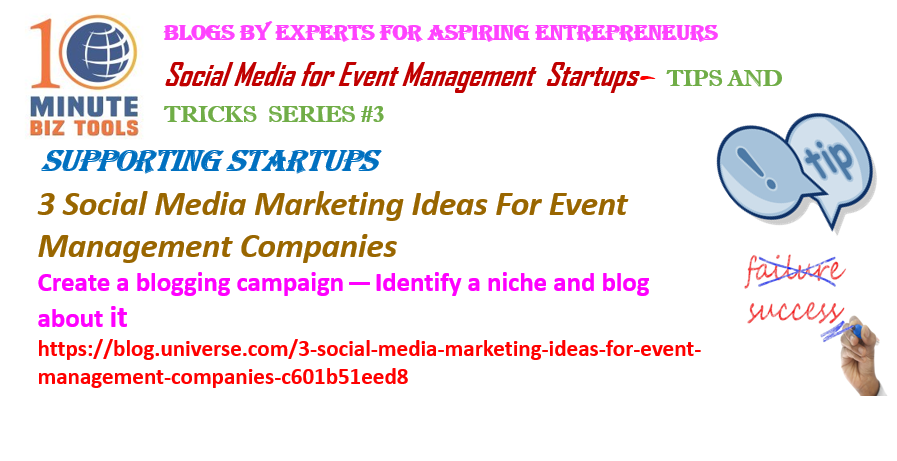 REDUCE STARTUP FAILURES-TIPS AND TRICKS  SERIES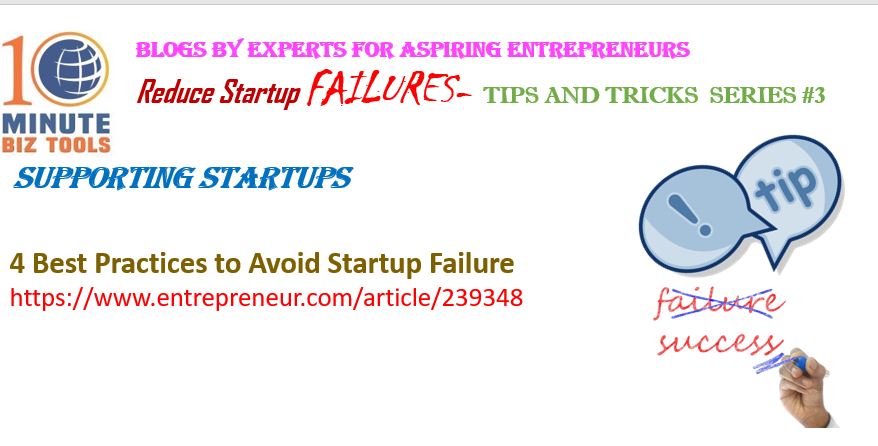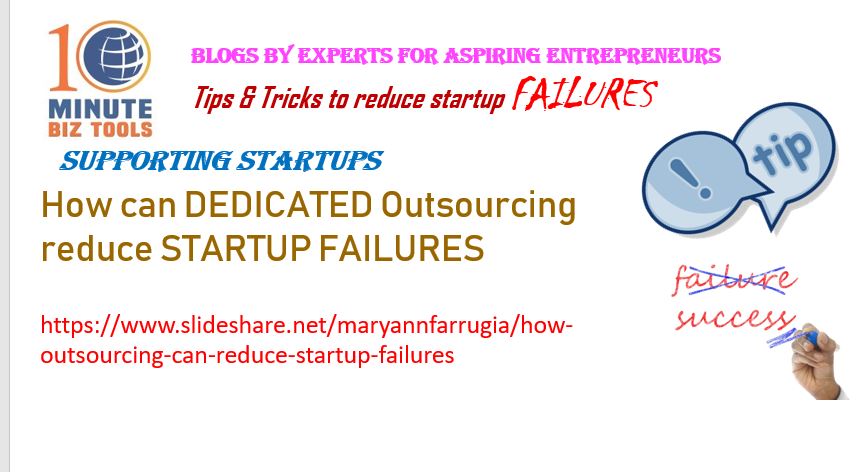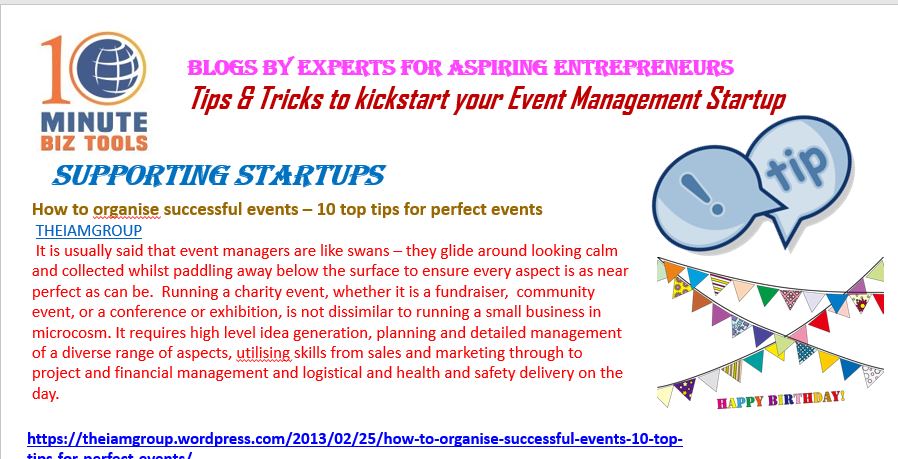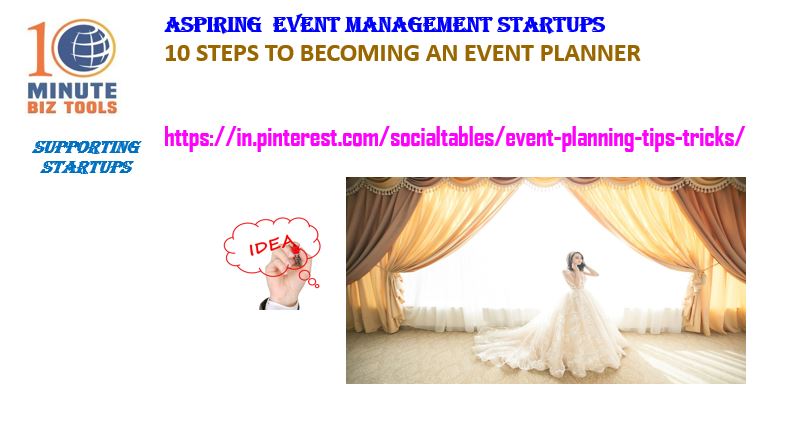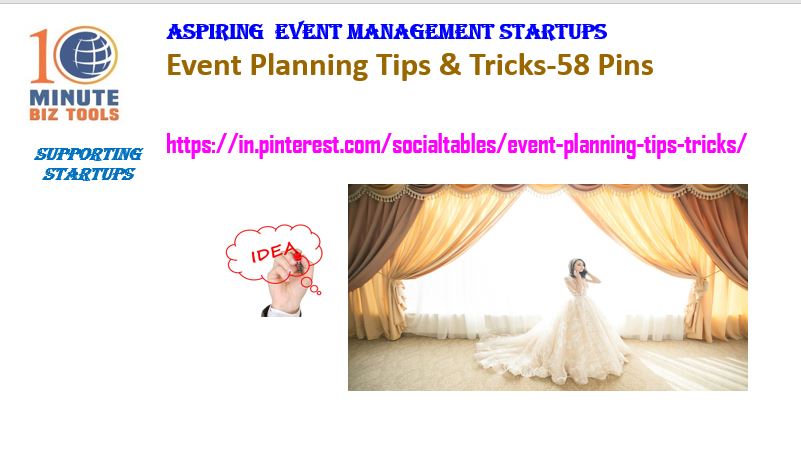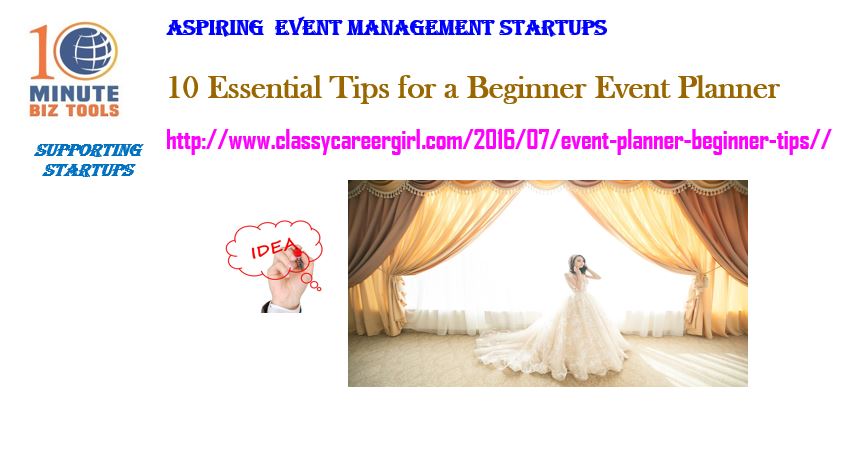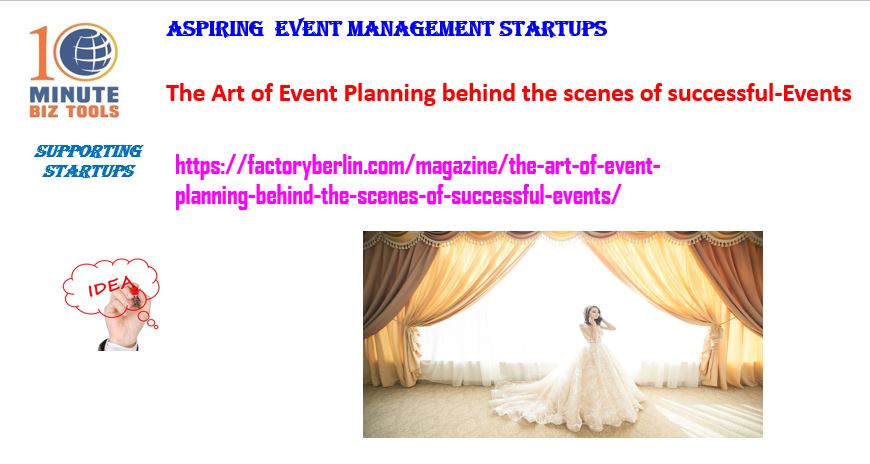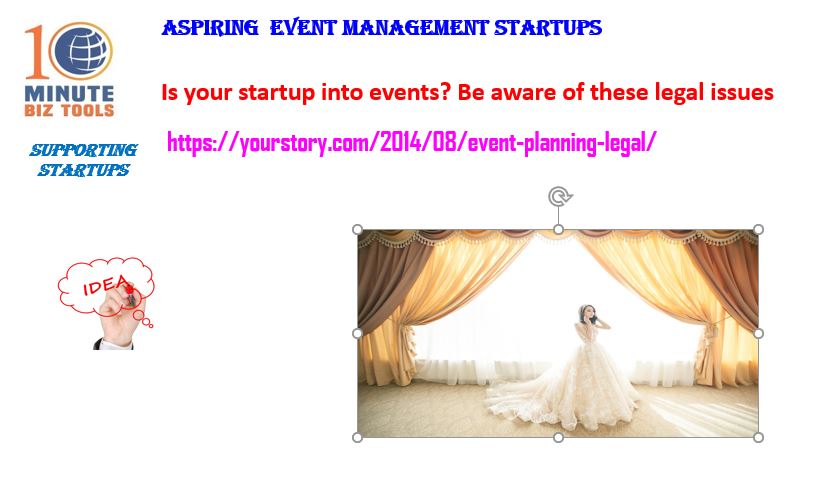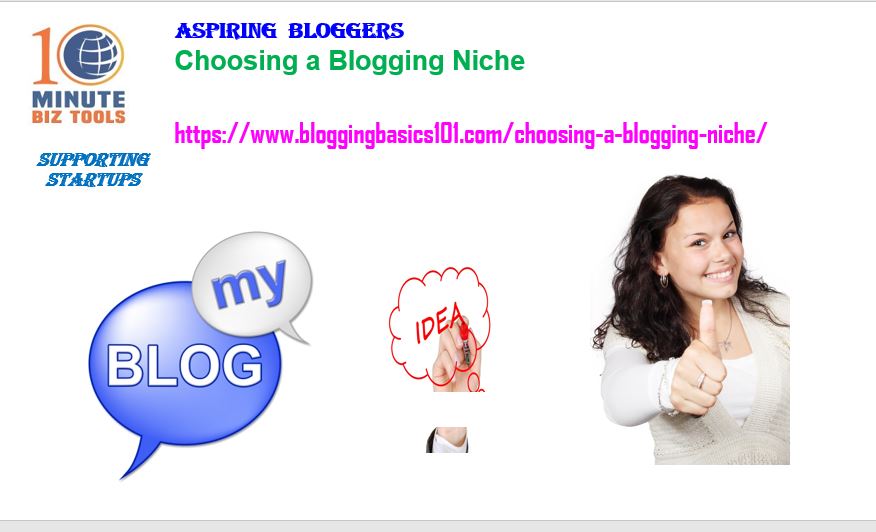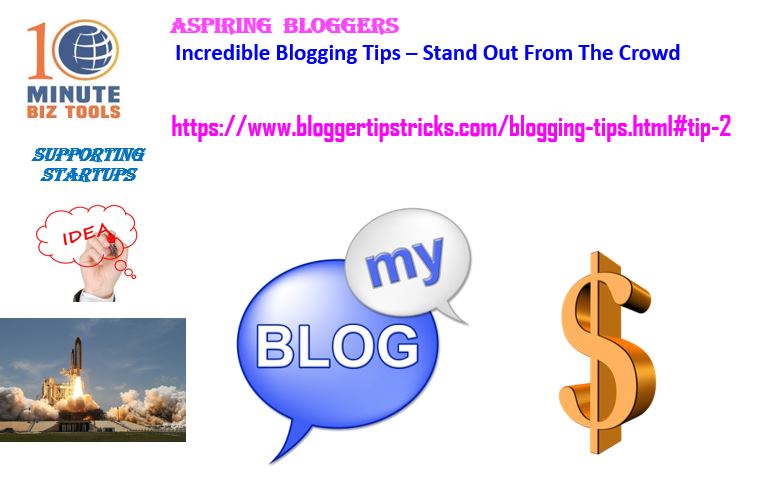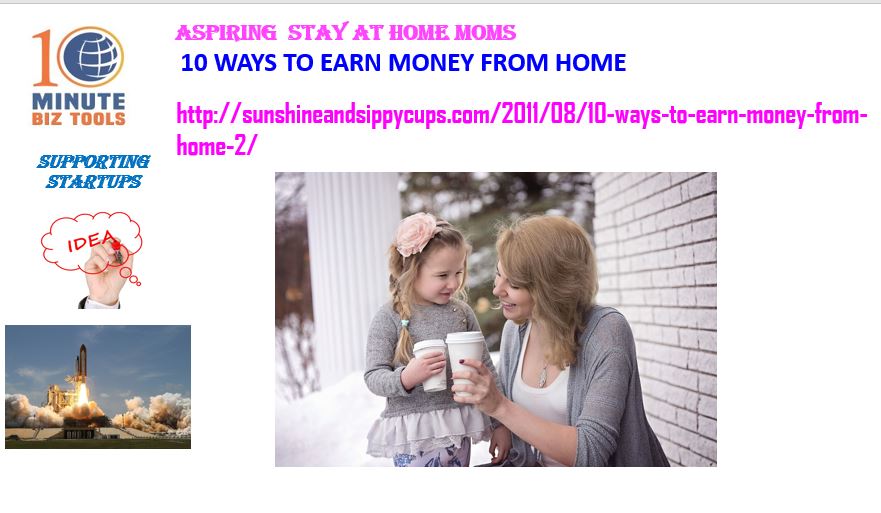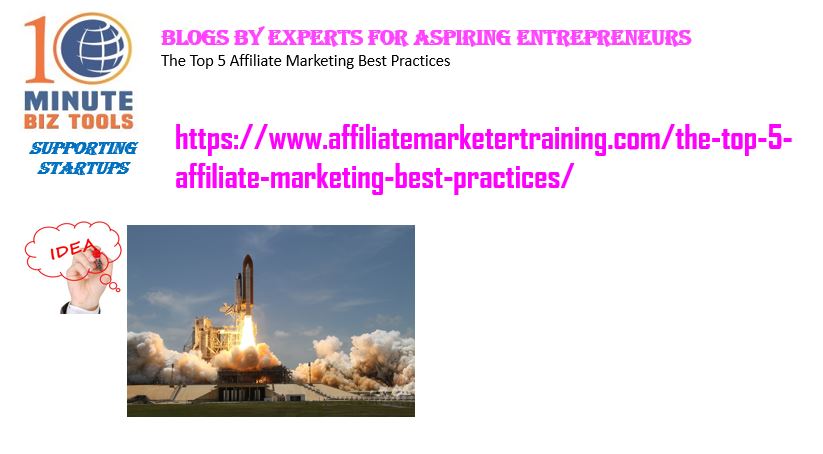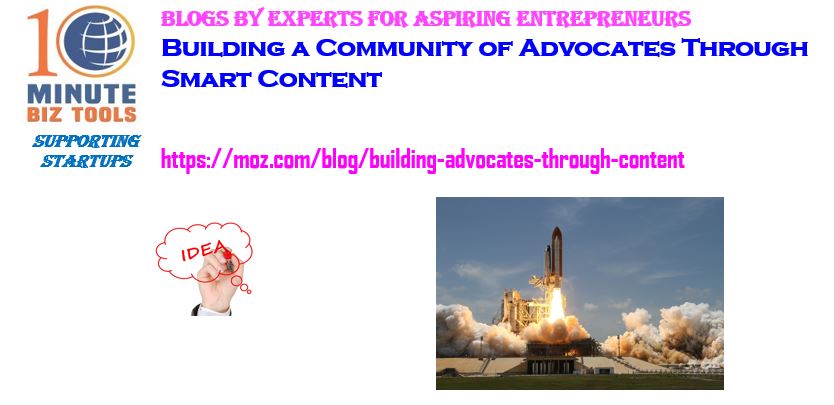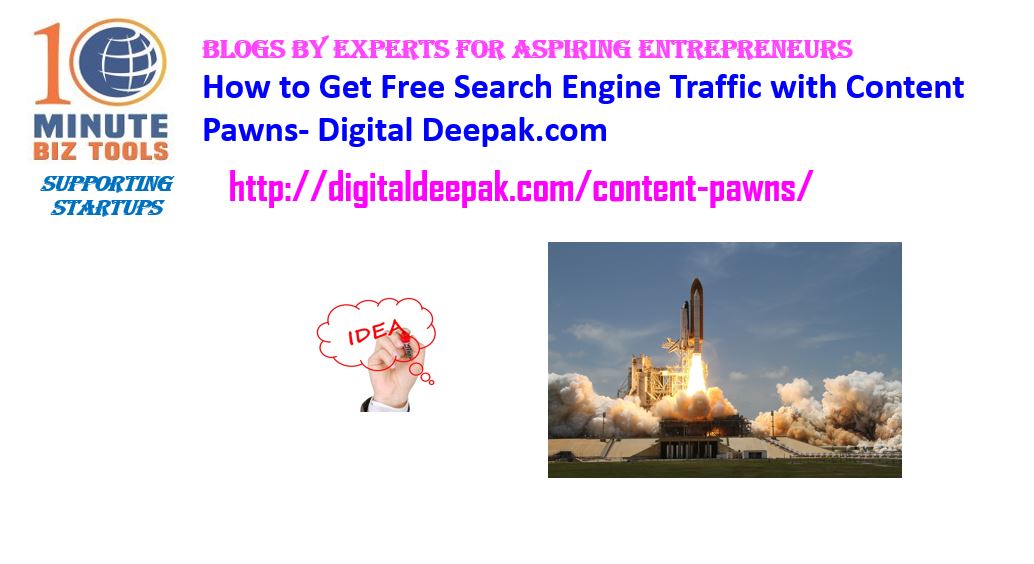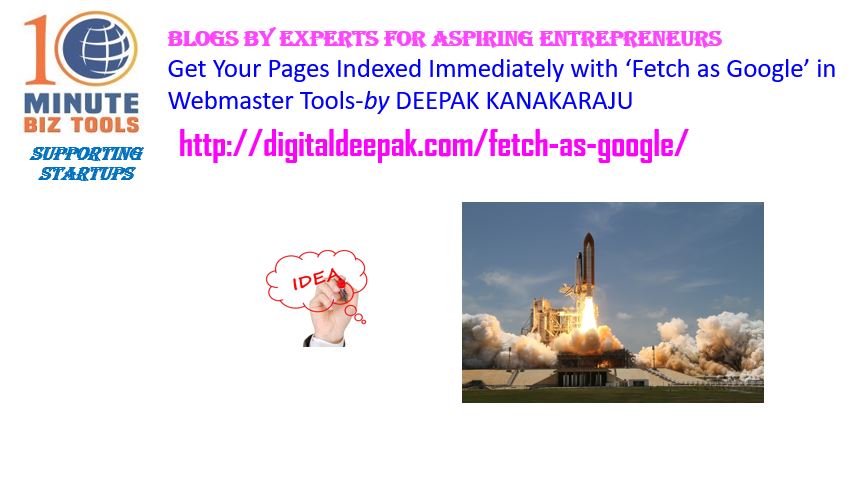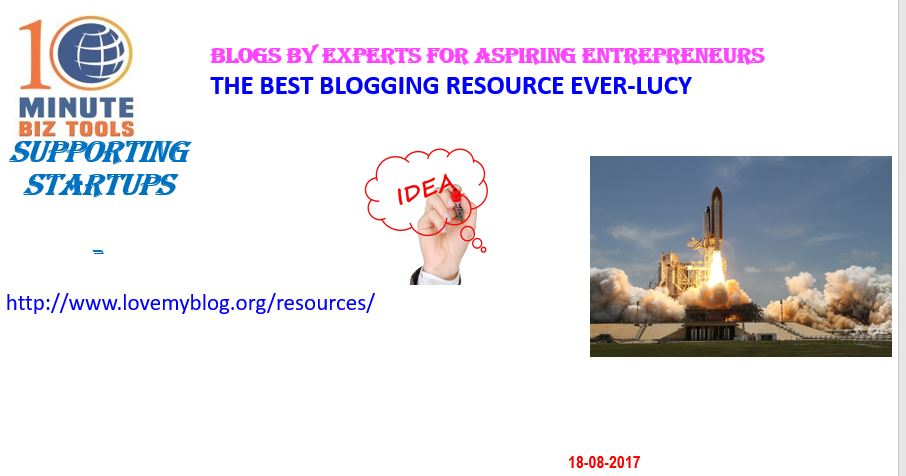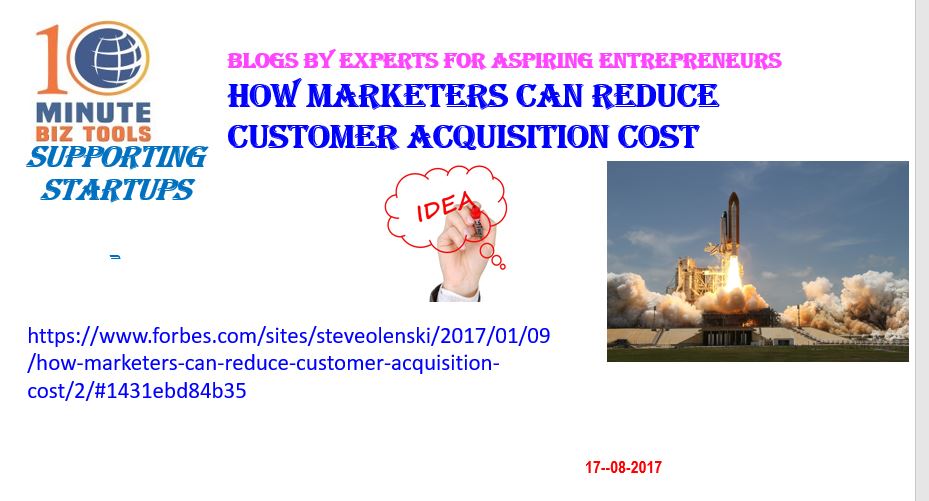 Get Inspired from  Blogs by Experts 
Series # 145
Tips & Tricks 
New Learnings & New Dreams- Soar greater heights like Eagle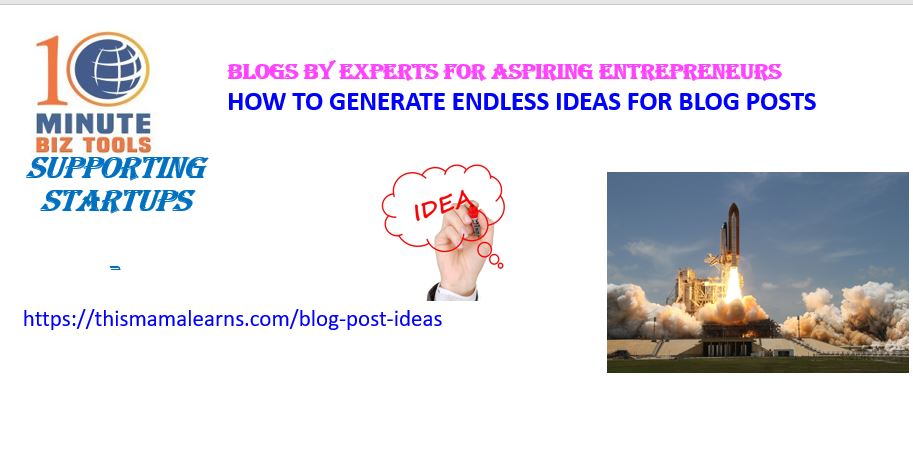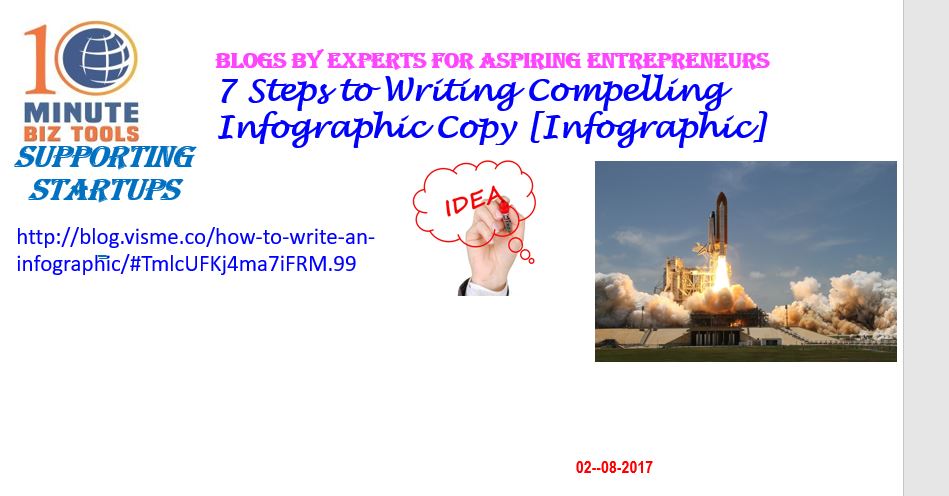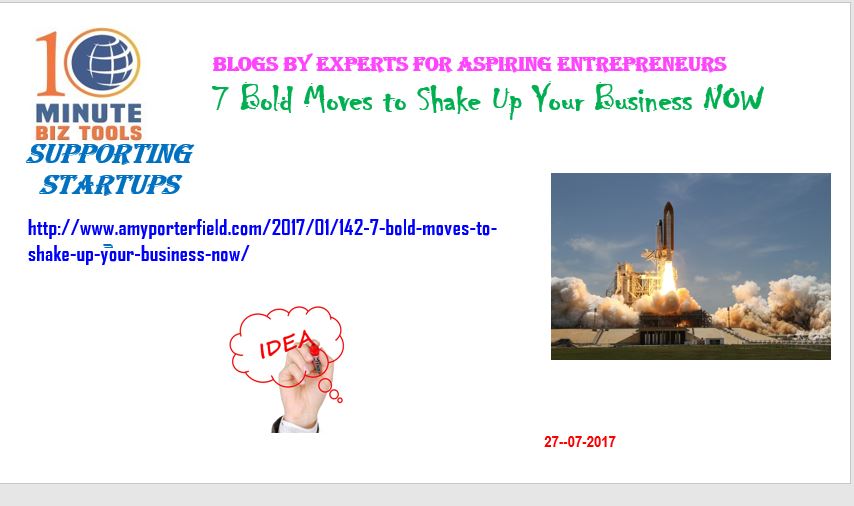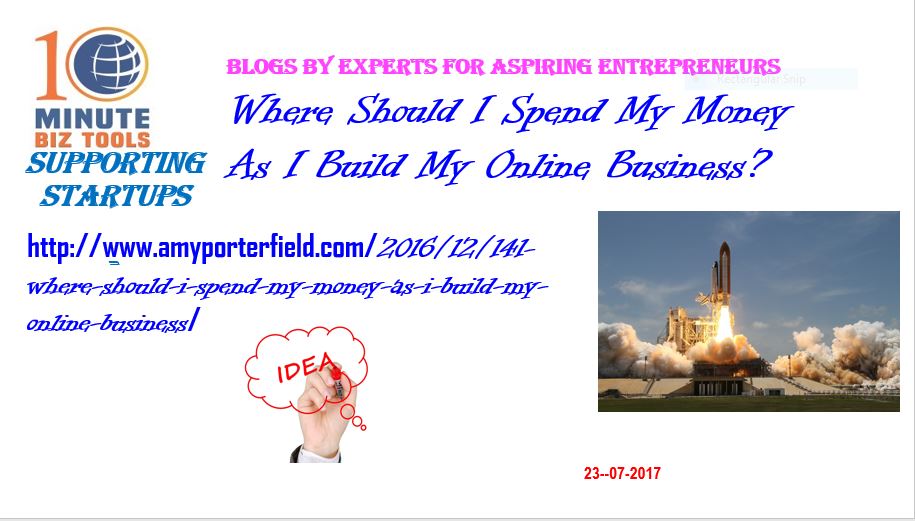 Introducing the Pitch-Gimlet Media
https://gimletmedia.com/episode/bonus-introducing-the-pitch/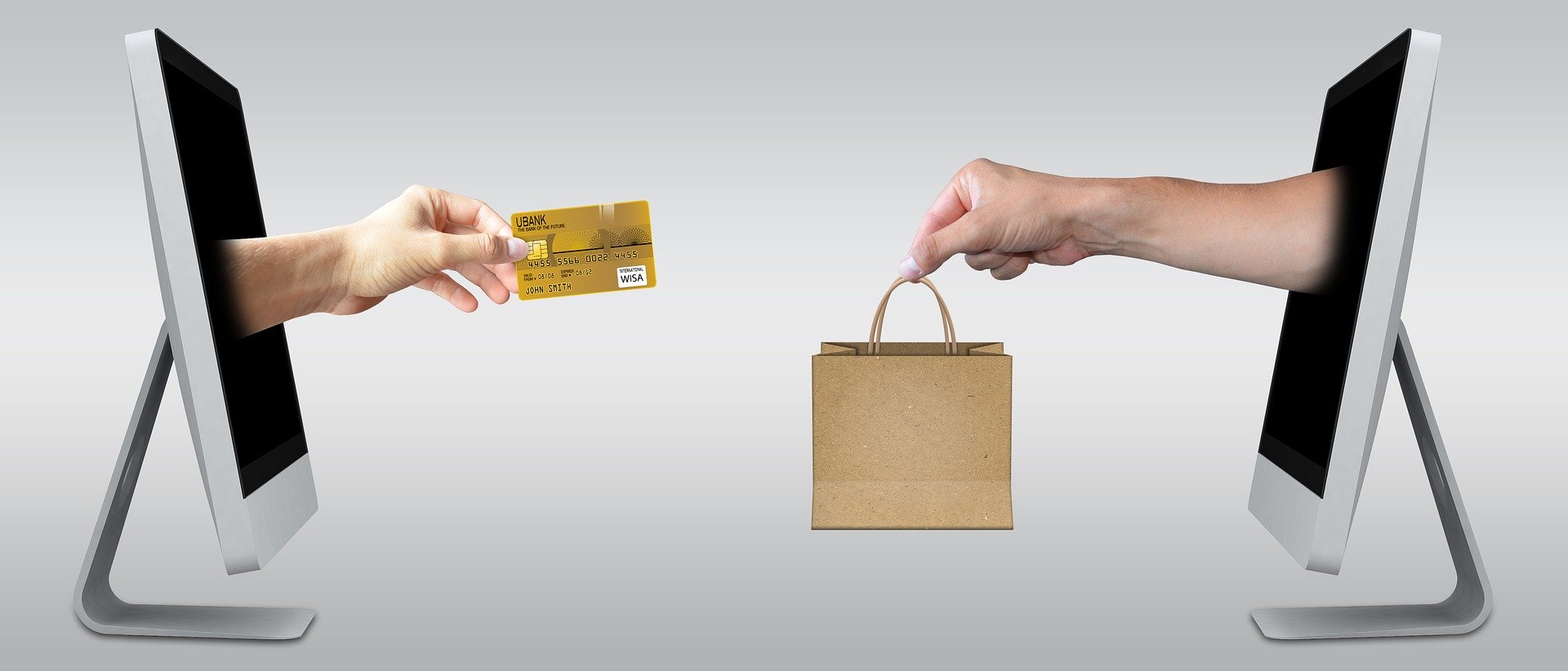 E-commerce marketing tips you should definitely follow
http://blog.appmaker.xyz/e-commerce-marketing/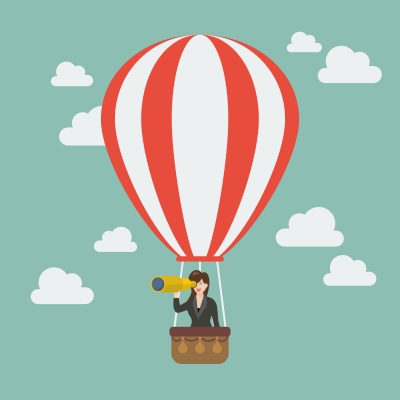 Why Your Sales Funnels Aren't Converting, And What To Do About It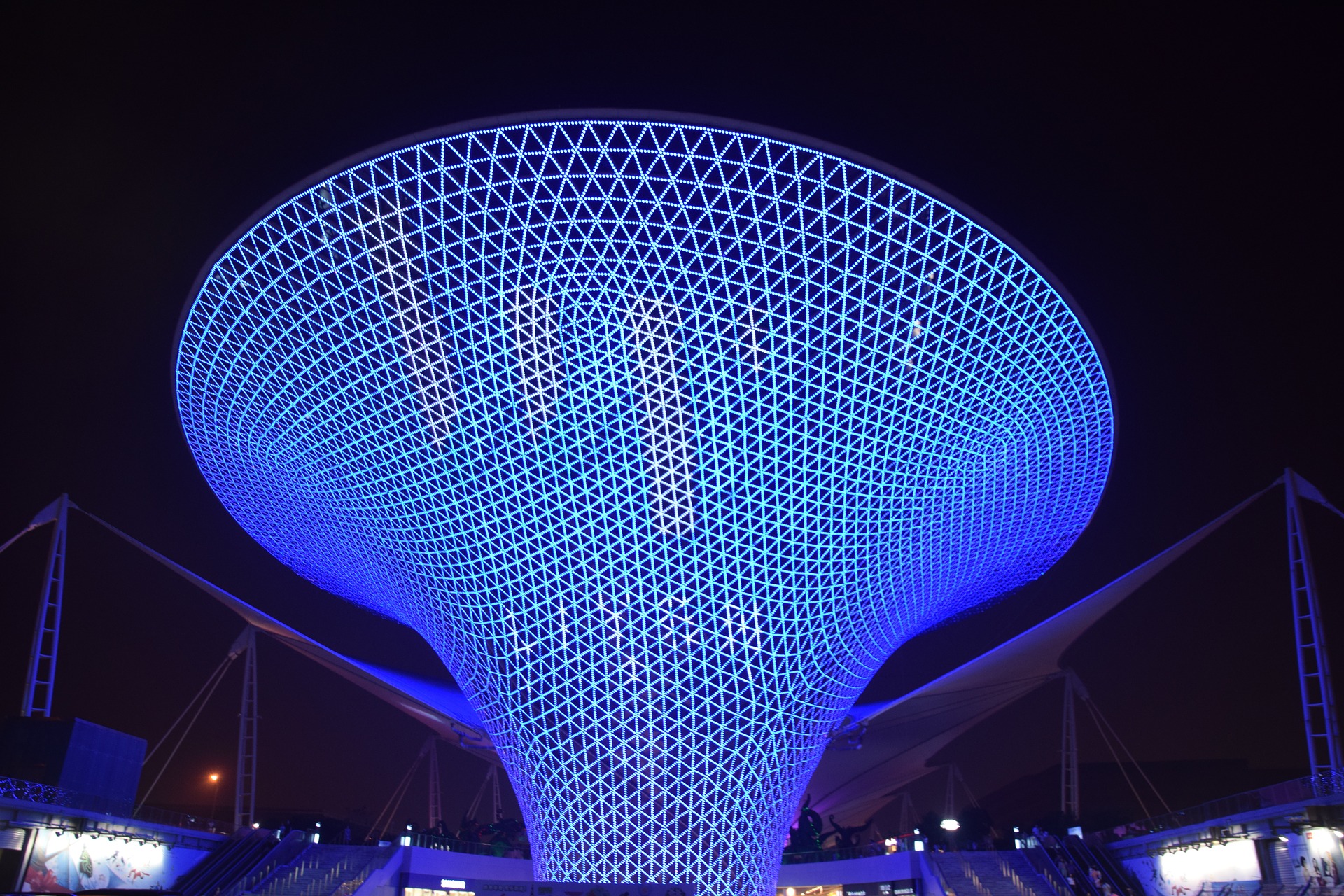 https://www.ducttapemarketing.com/sales-funnels/
Blogs by experts for aspiring Entrepreneurs
Tips & Tricks –Data Driven Marketing
https://www.ducttapemarketing.com/data-driven-marketing/
T
he Science of Pre-Suasion
By John Jantsch
POD CAST
Tips & Tricks to kickstart your Conversion
https://www.ducttapemarketing.com/science-pre-suasion/
How to Prepare, Plan & Execute a Profitable 5-Day Challenge
with Zach
Spuckler
-
Podcast
http://www.amyporterfield.com/2017/01/144-how-to-prepare-plan-execute-a-profitable-5-day-challenge/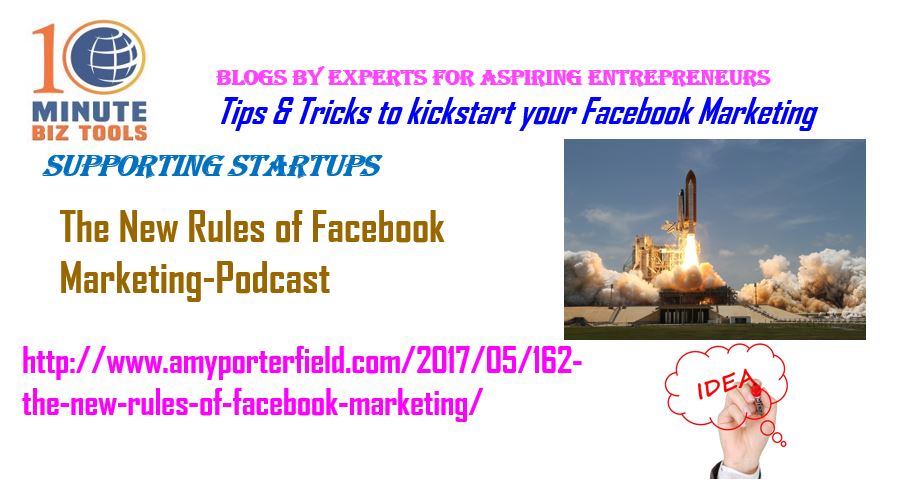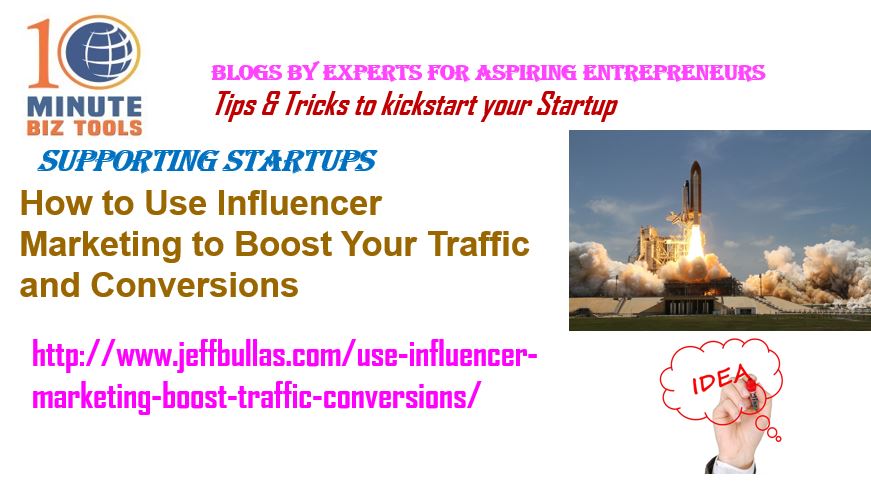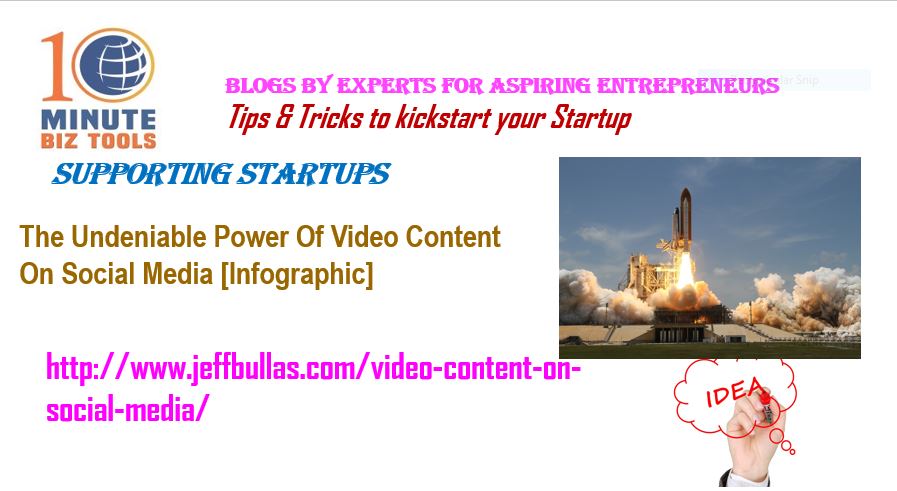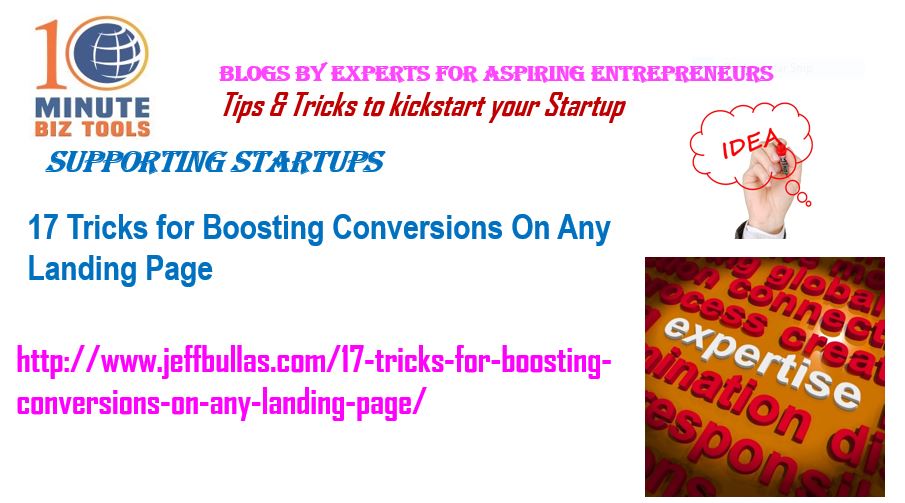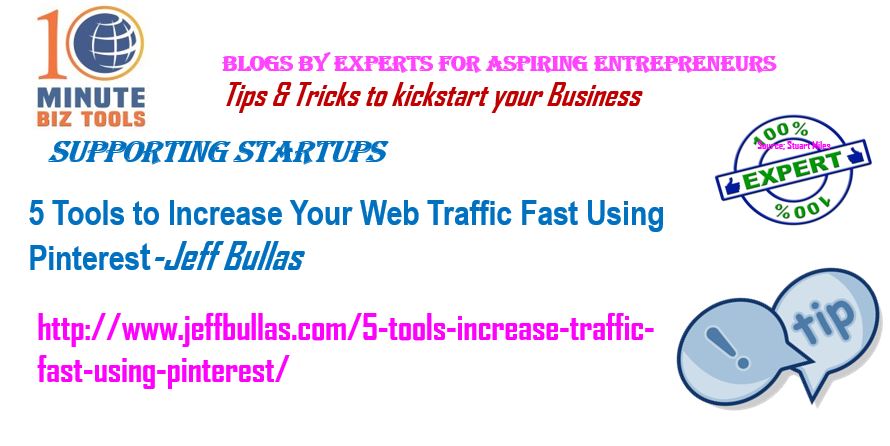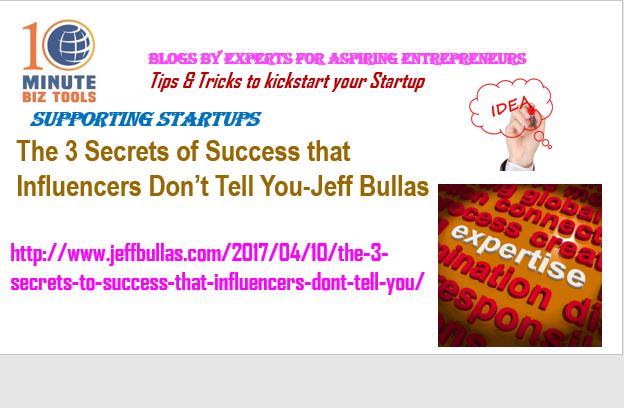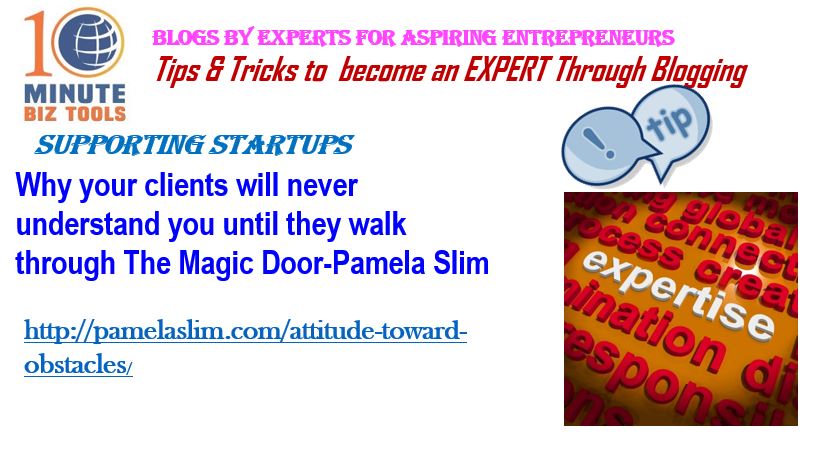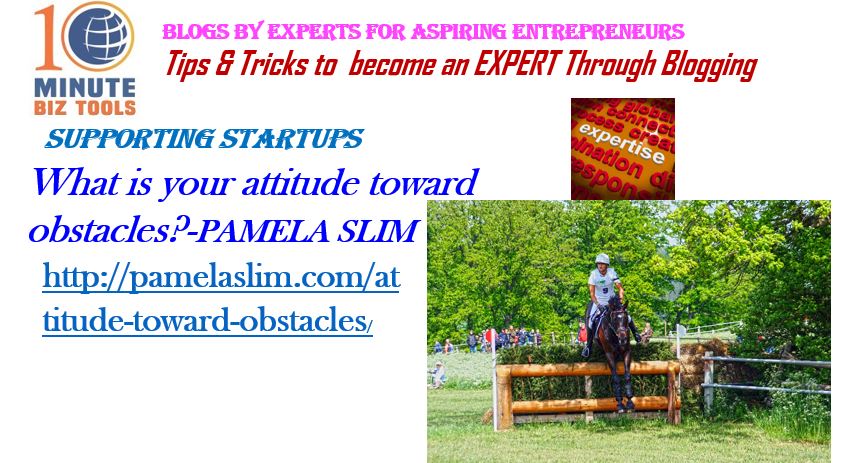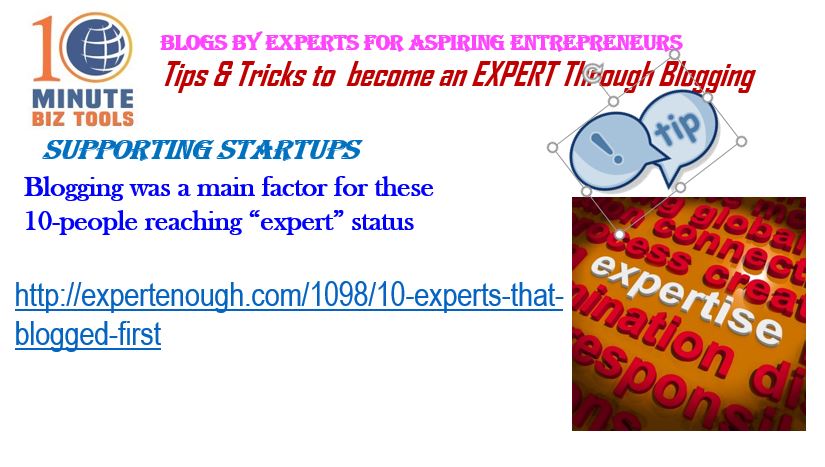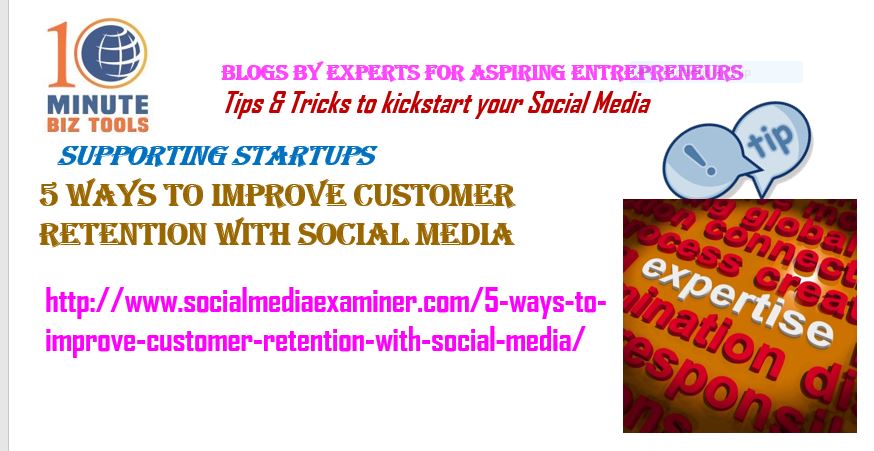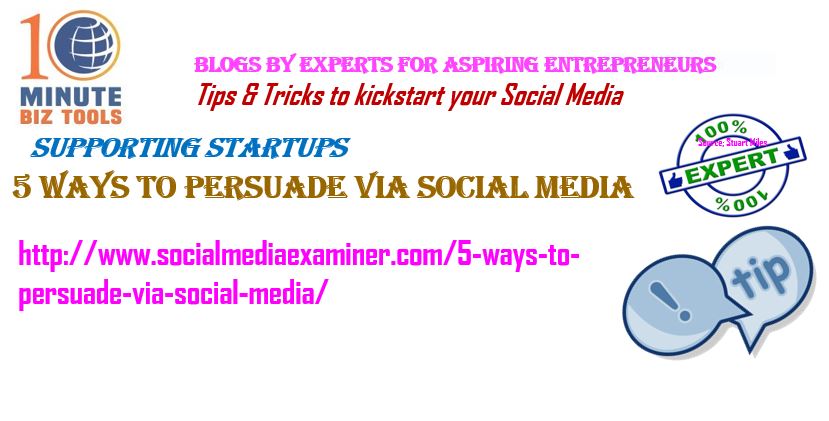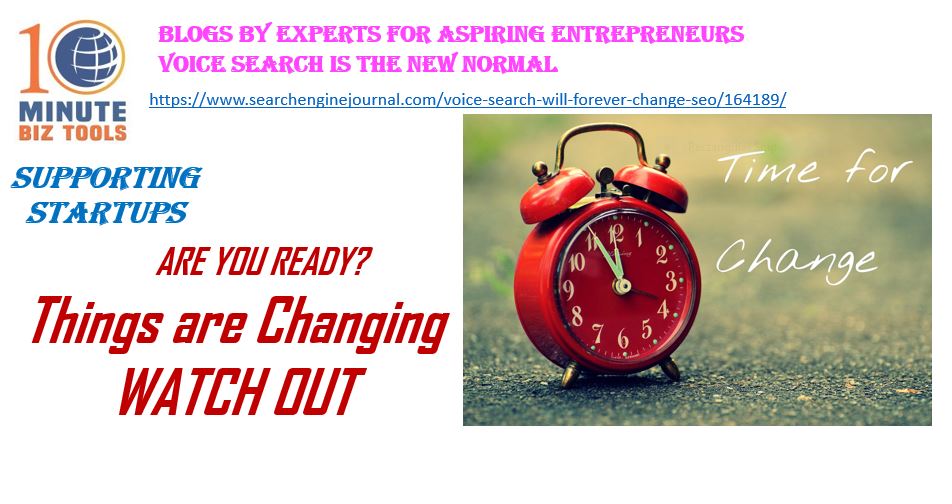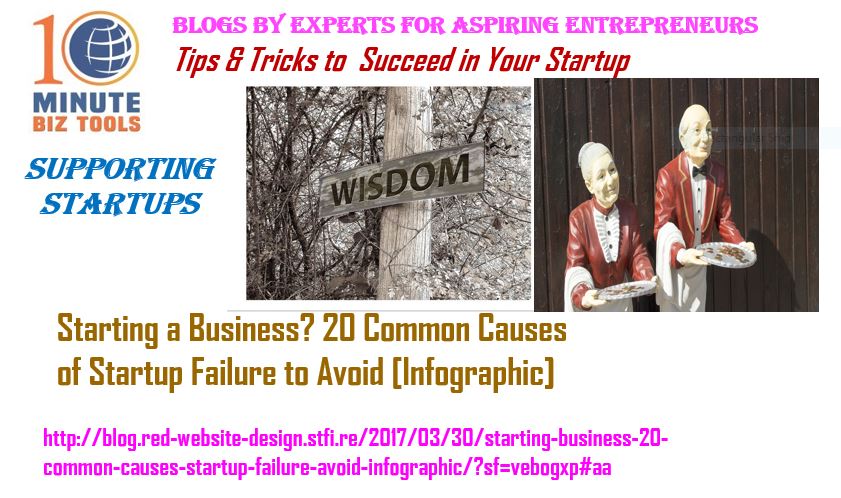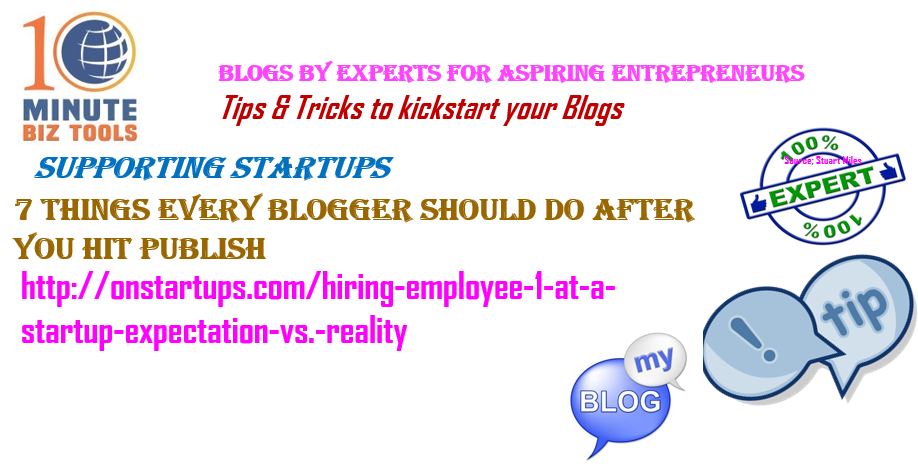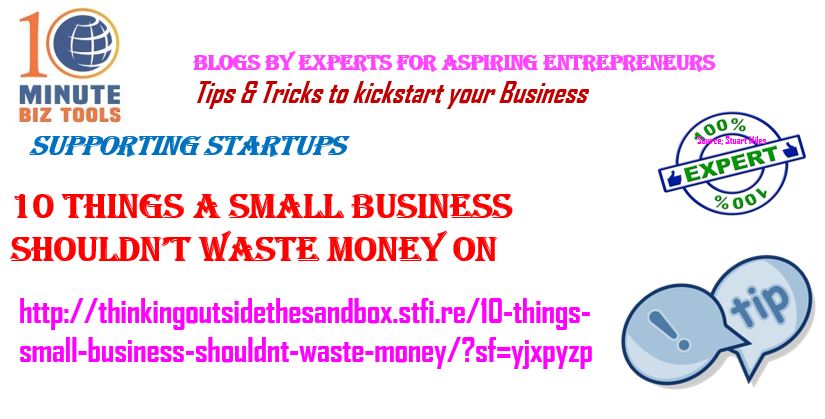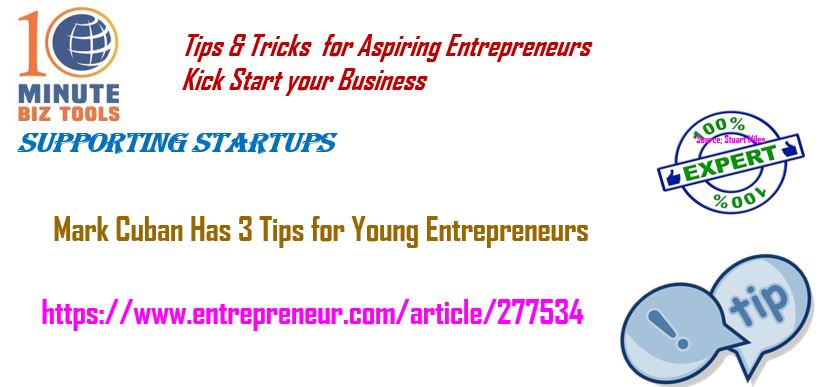 TED TALKS FOR ASPIRING ENTREPRENEURS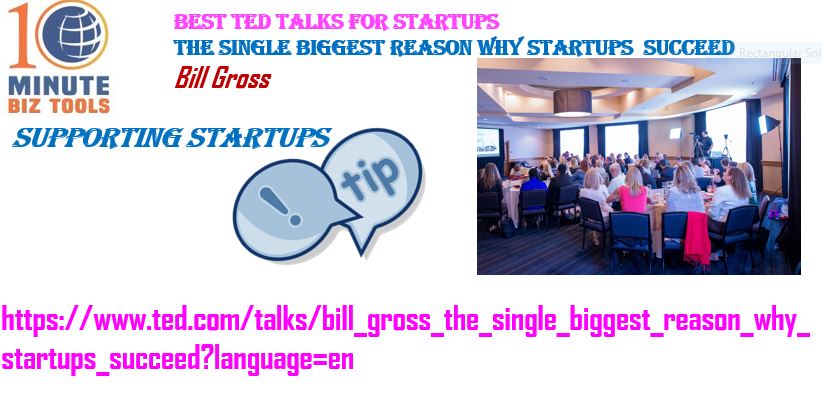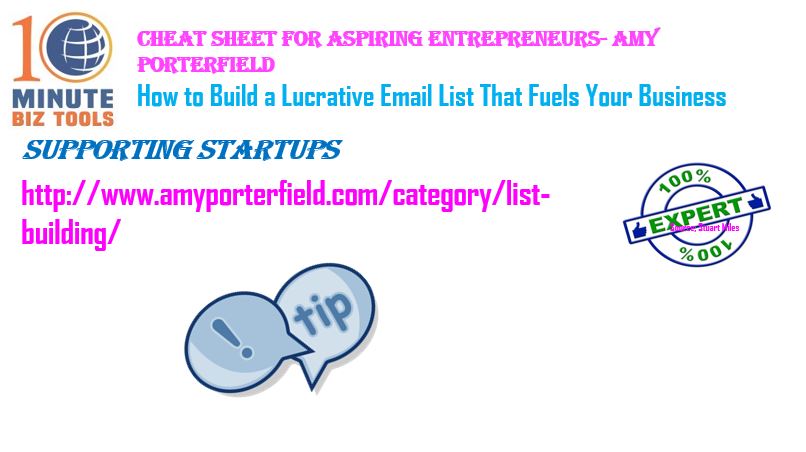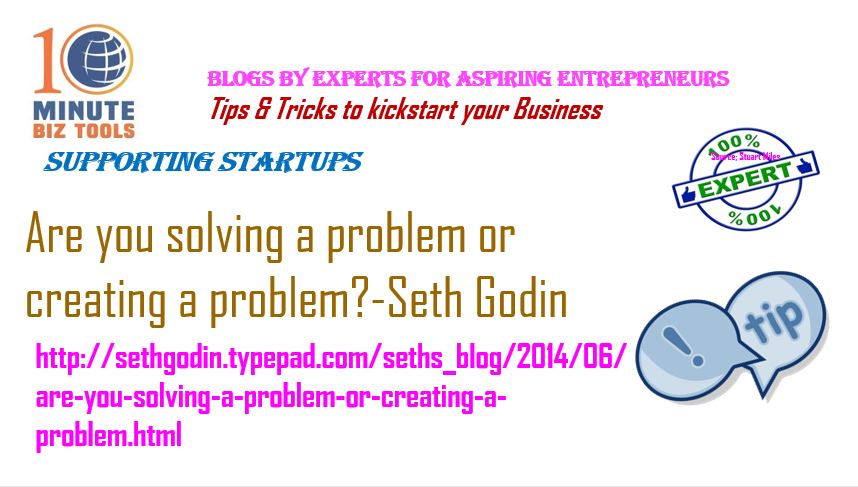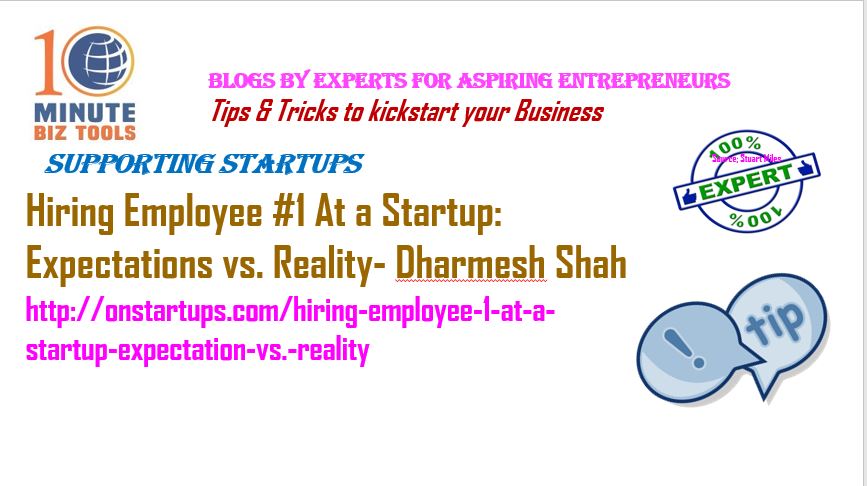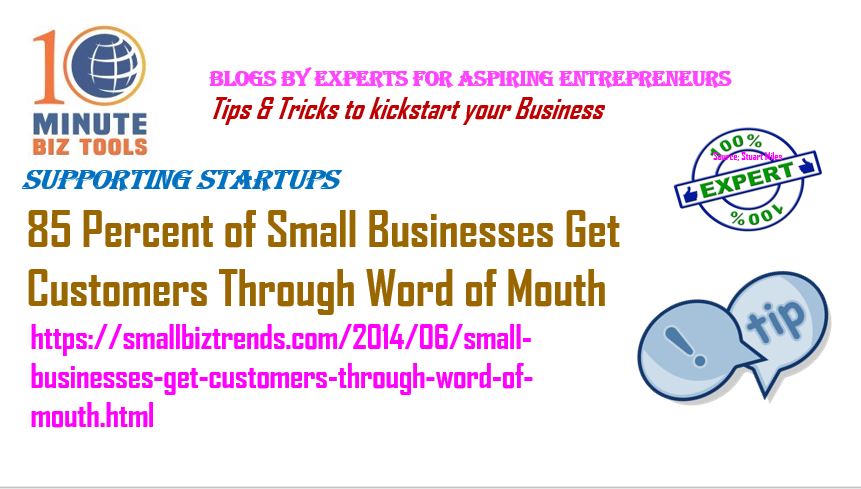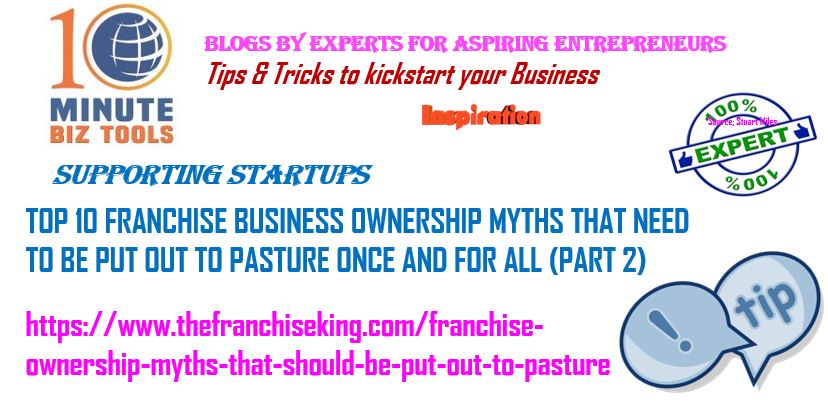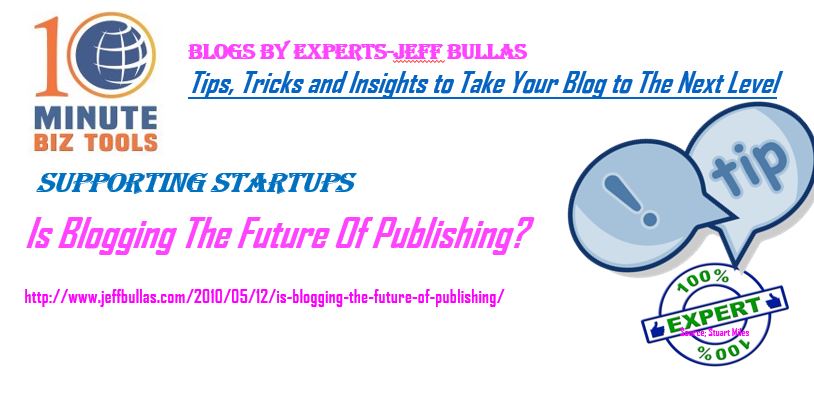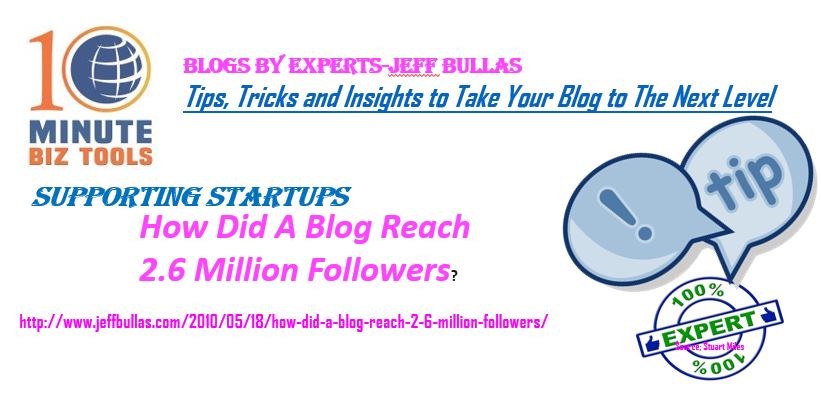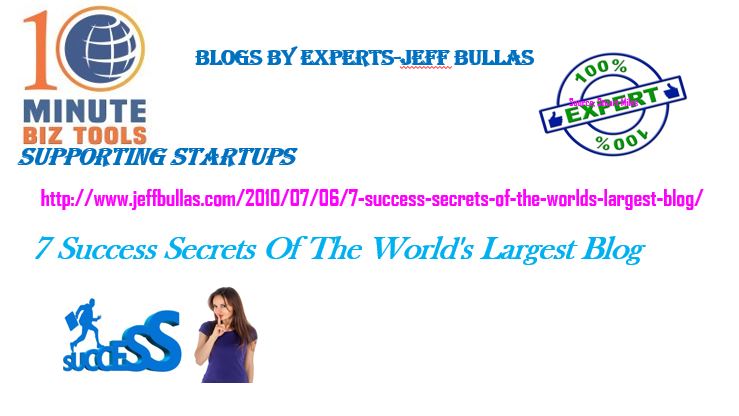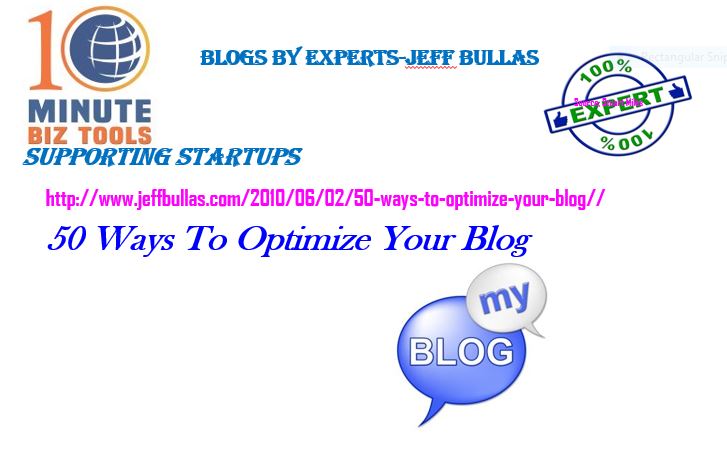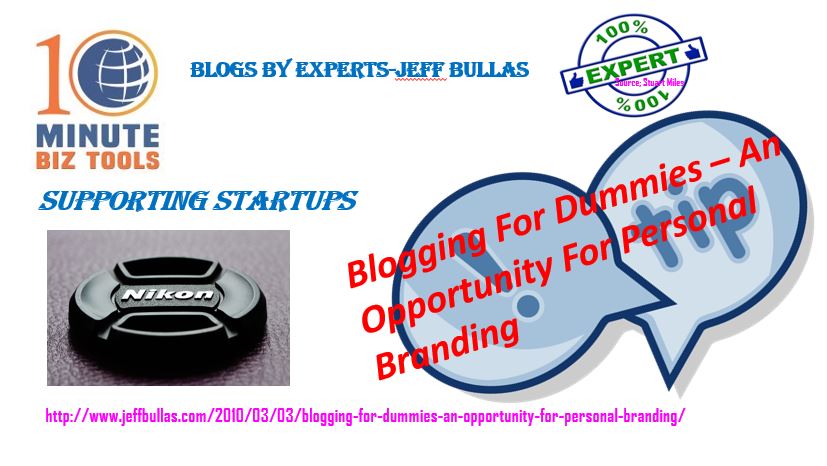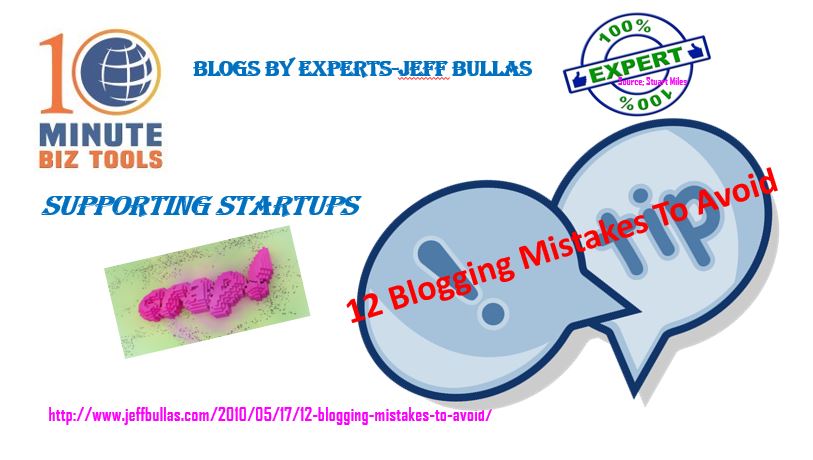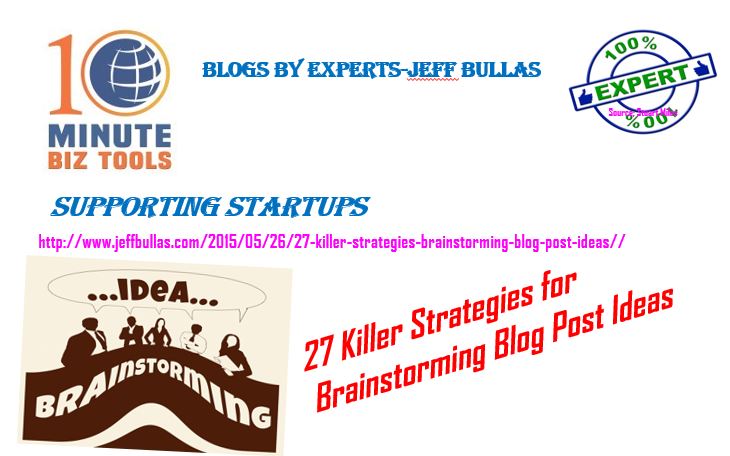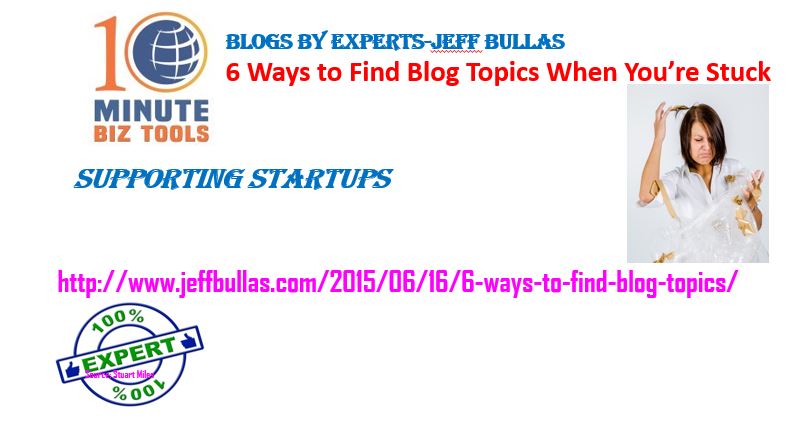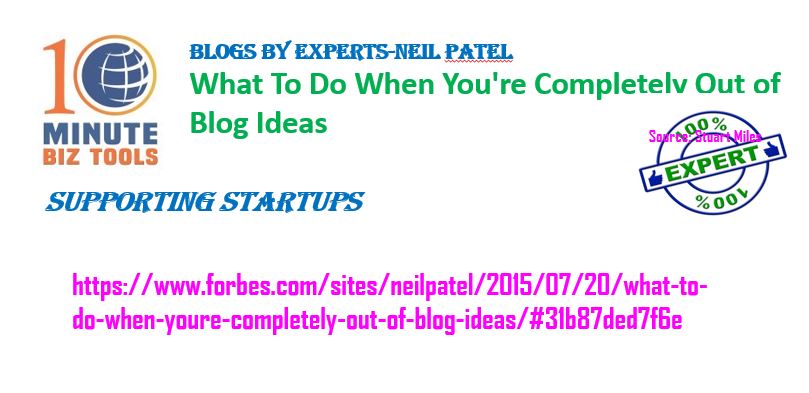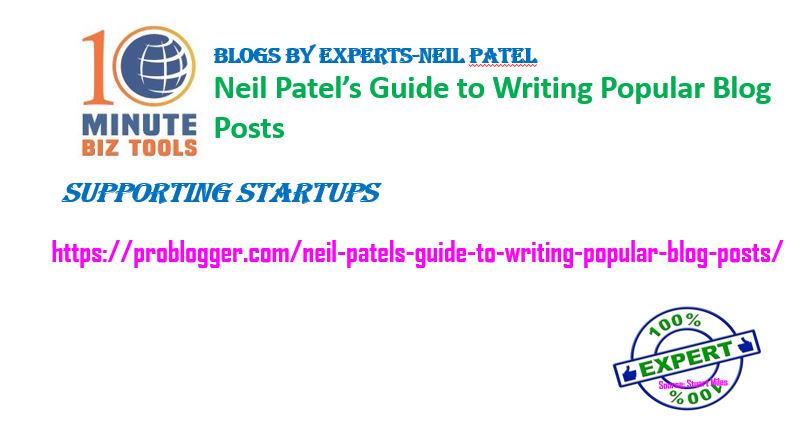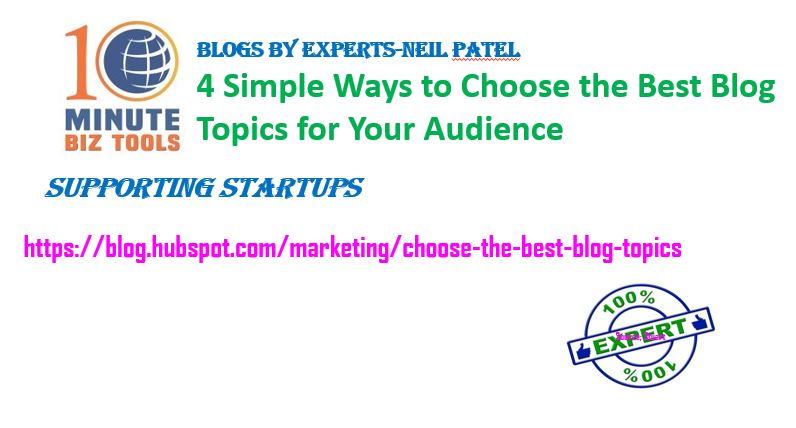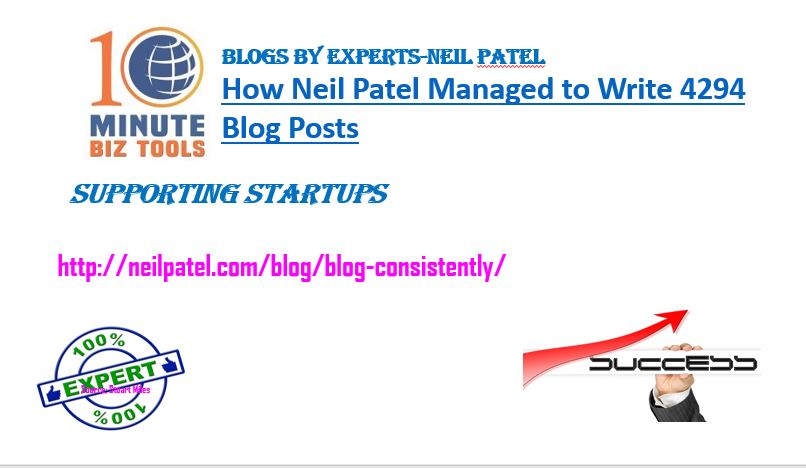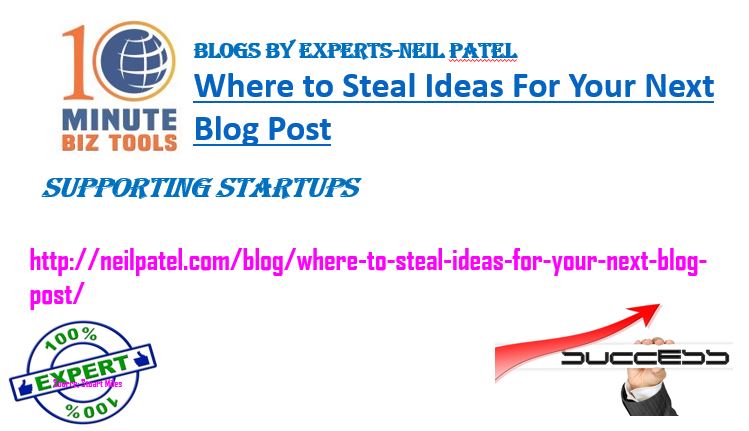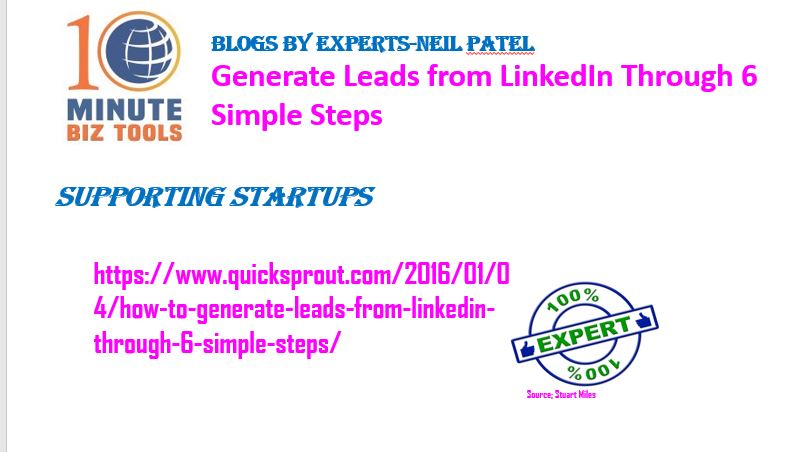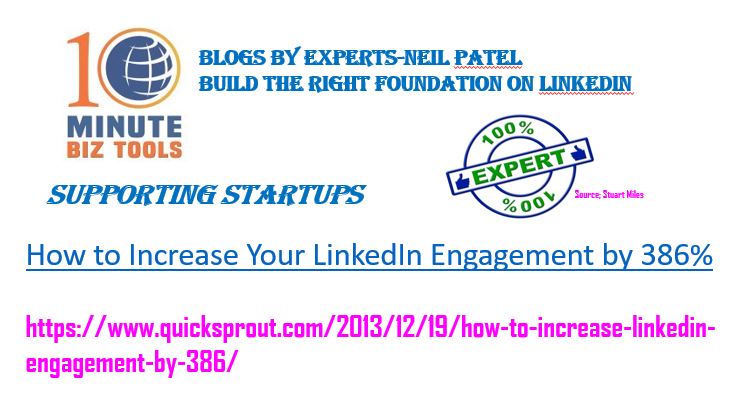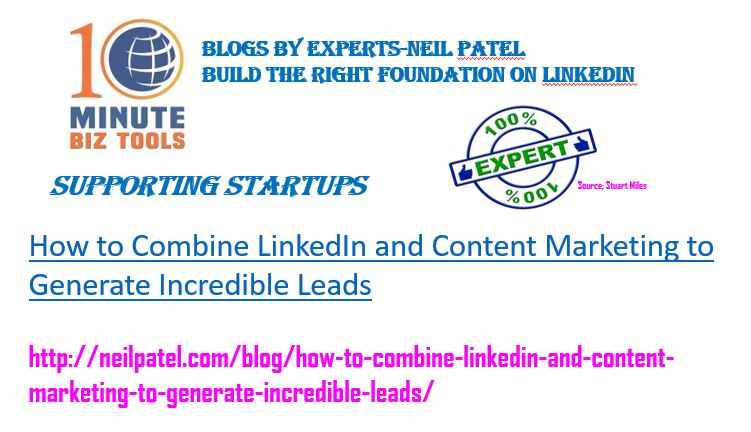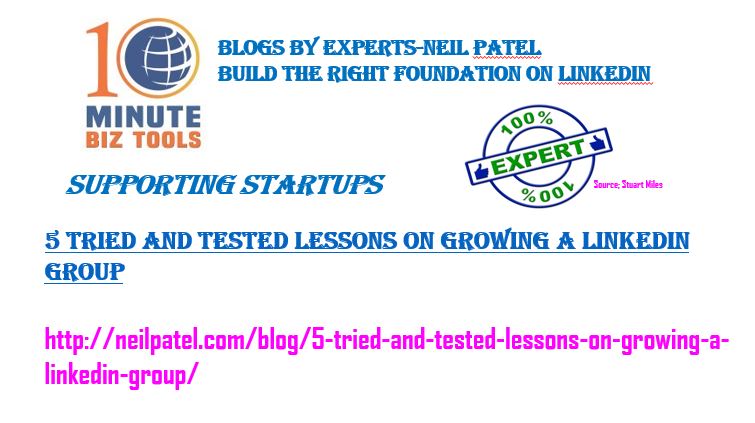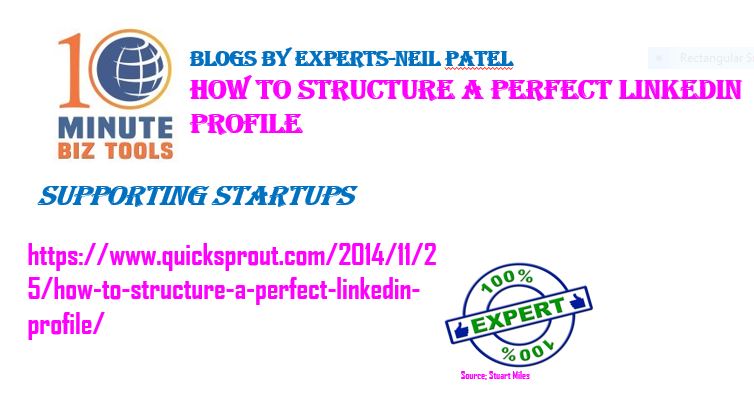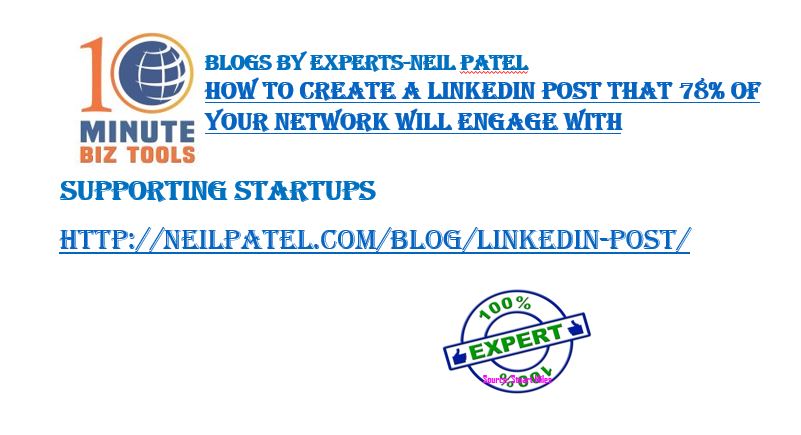 Blogs By Experts- Neil Patel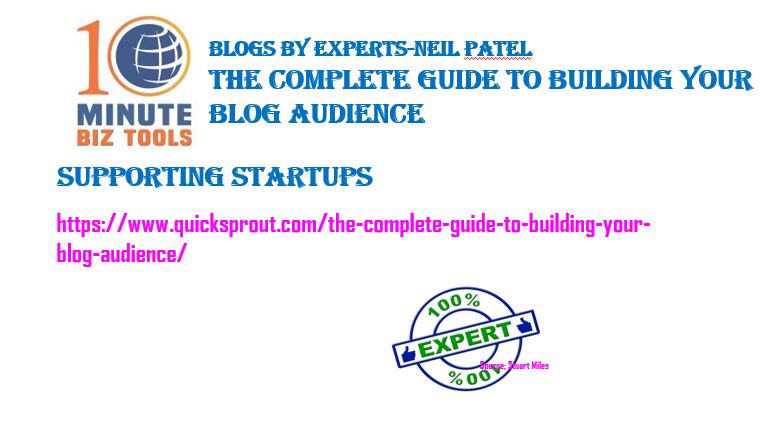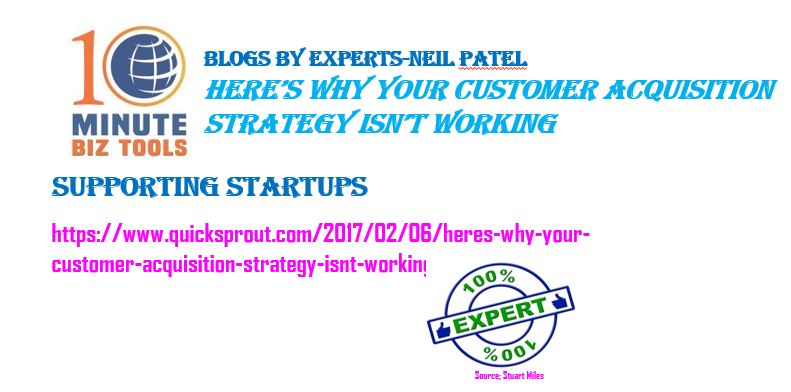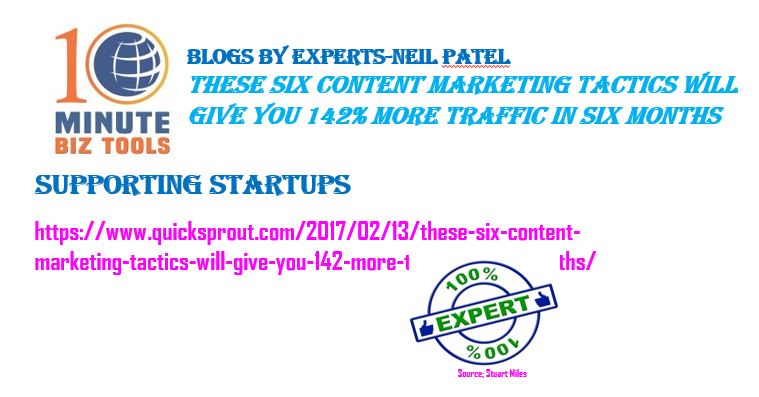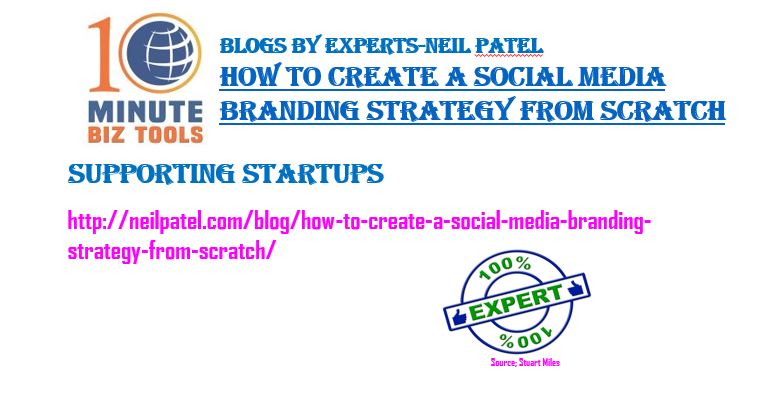 Blogs By Experts- Jeff Bullas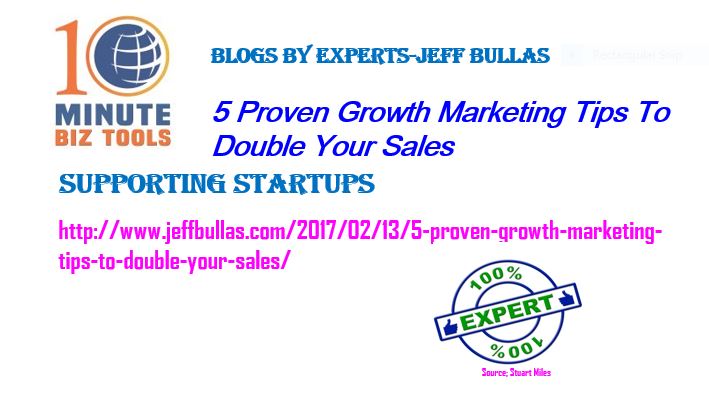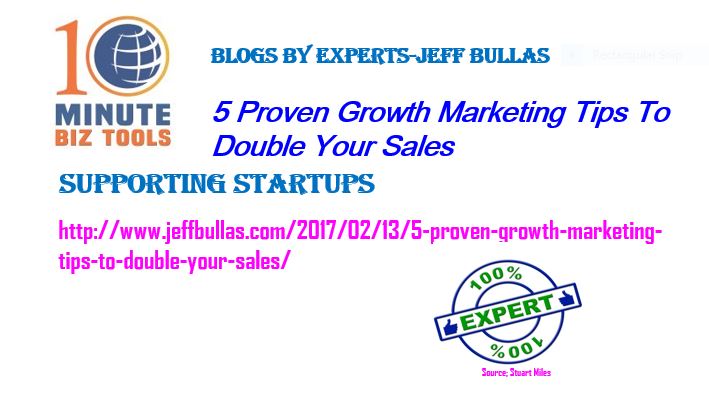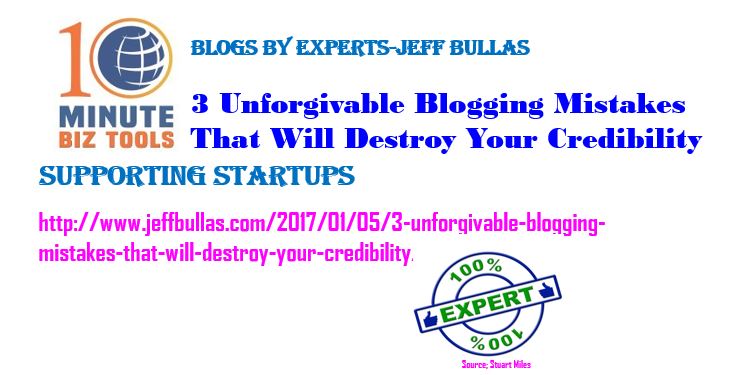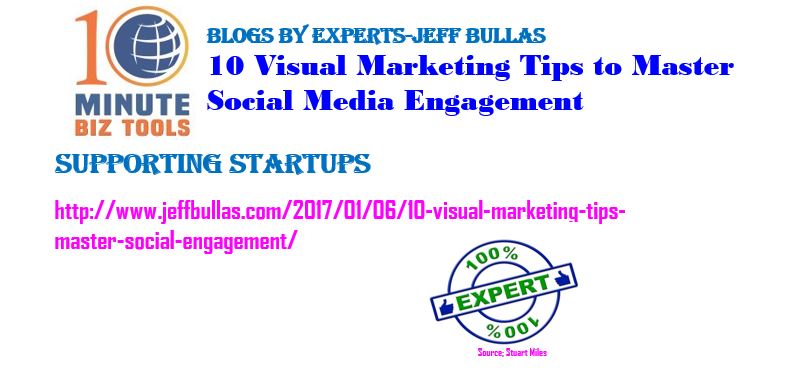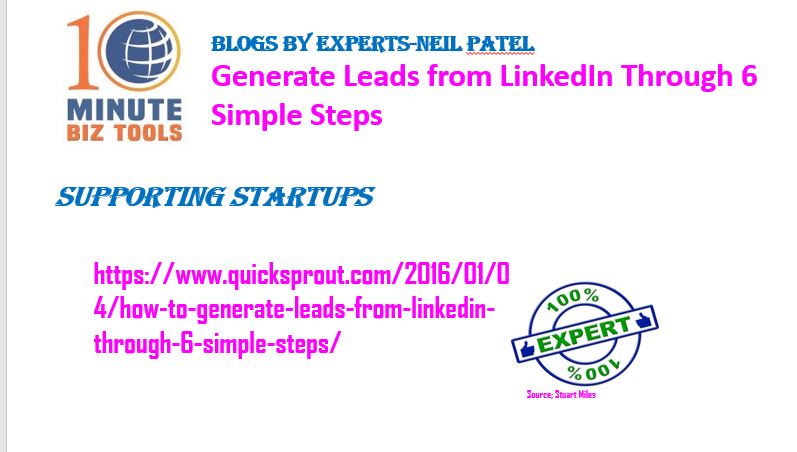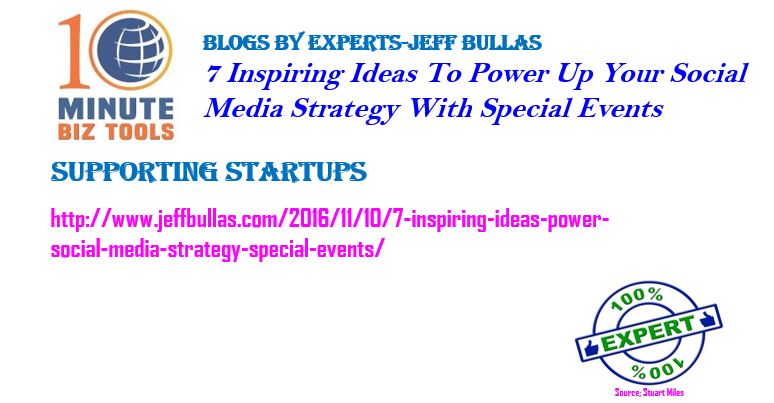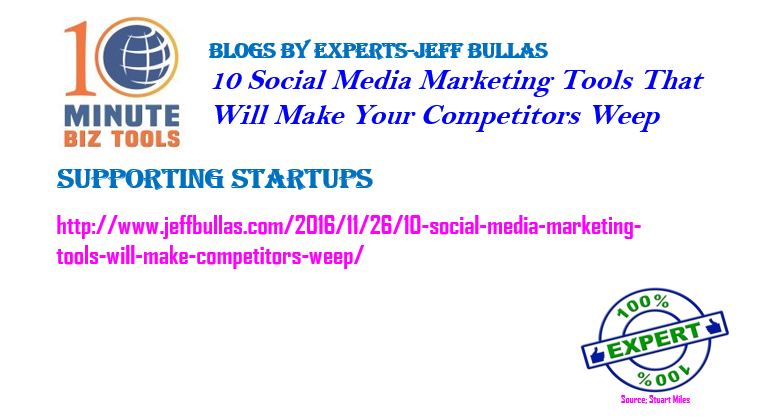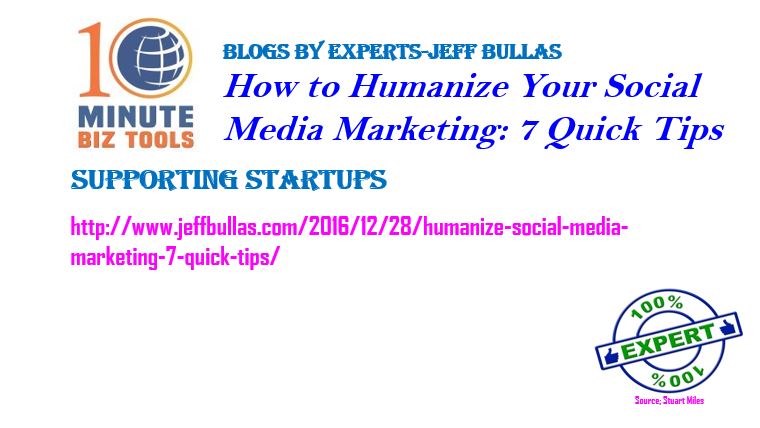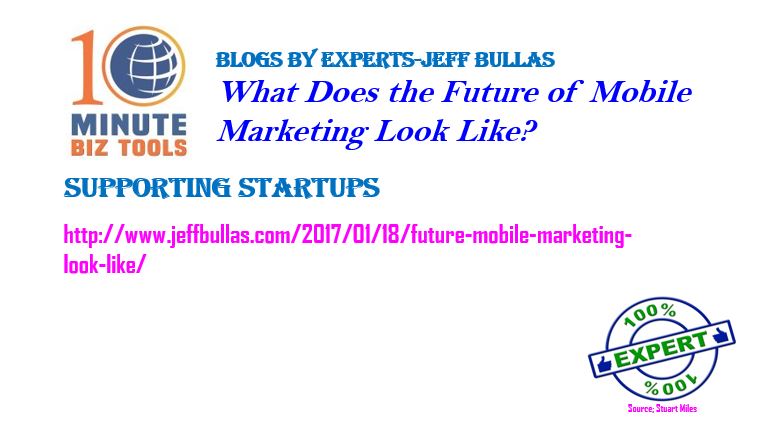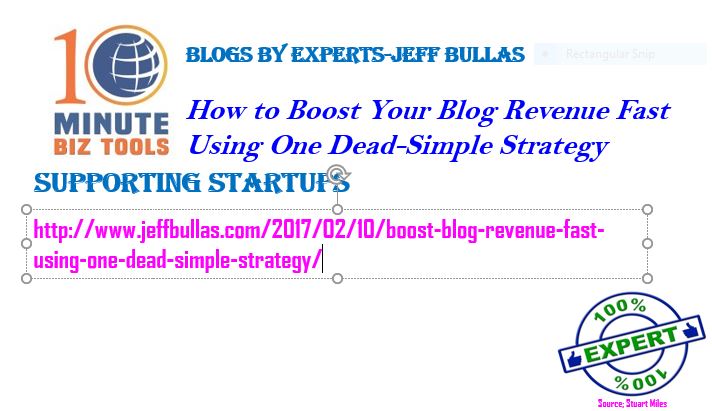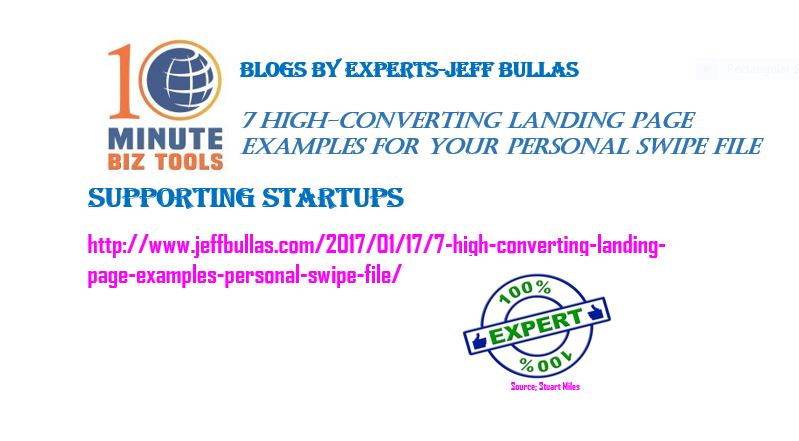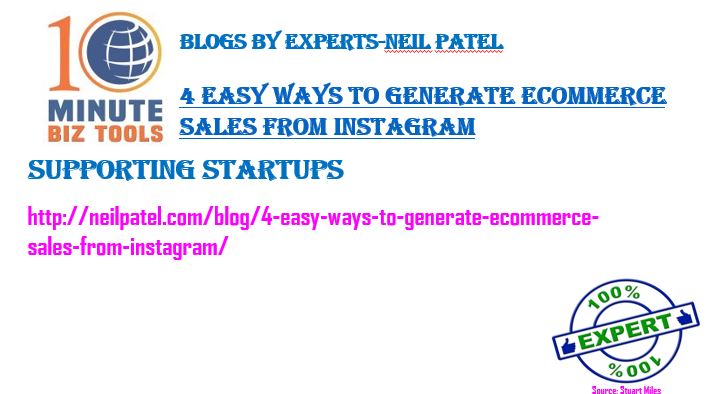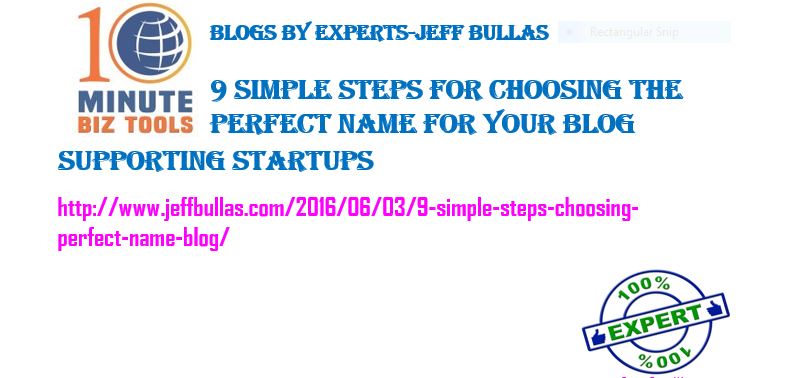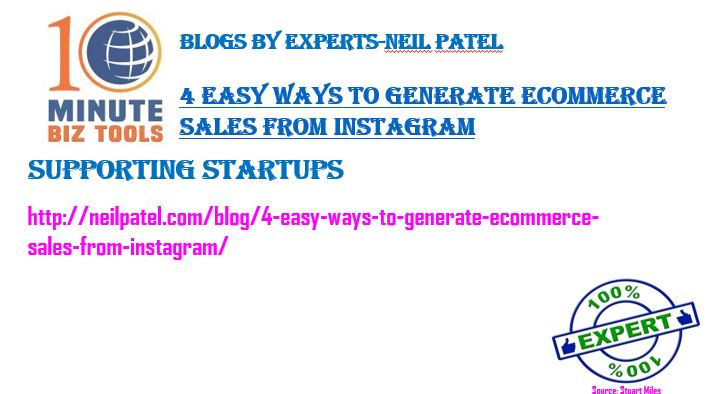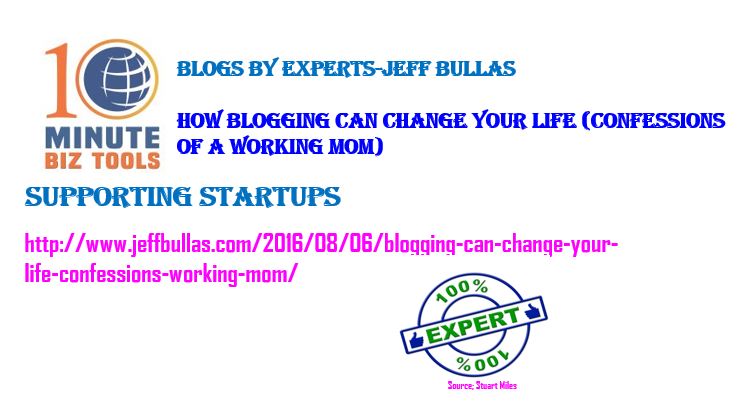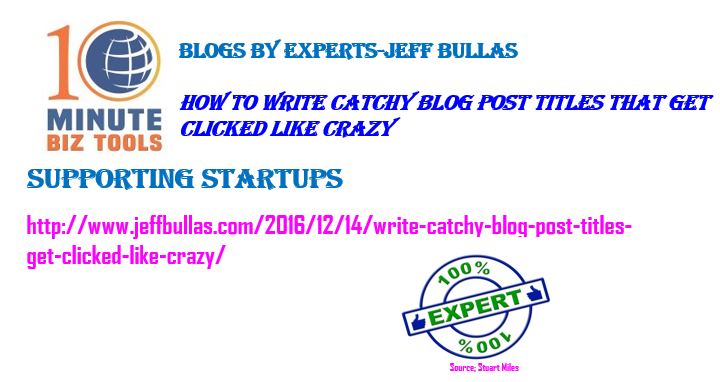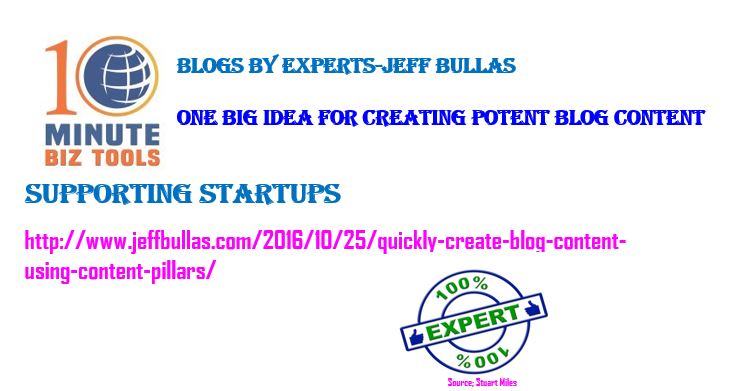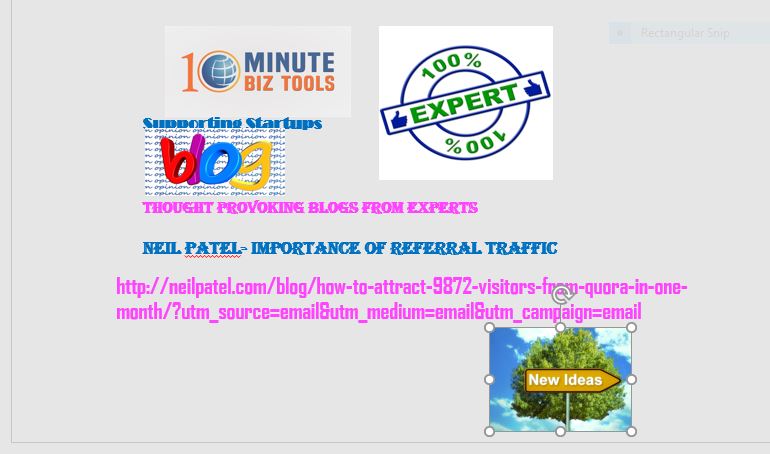 NEIL PATEL TIPS ON BLOGGING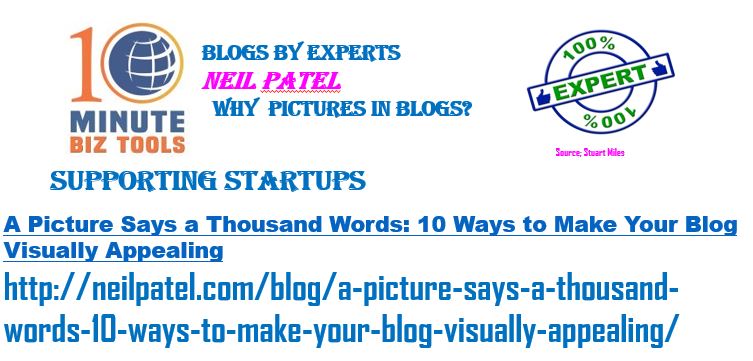 JEFF BULLAS TIPS ON BLOGGING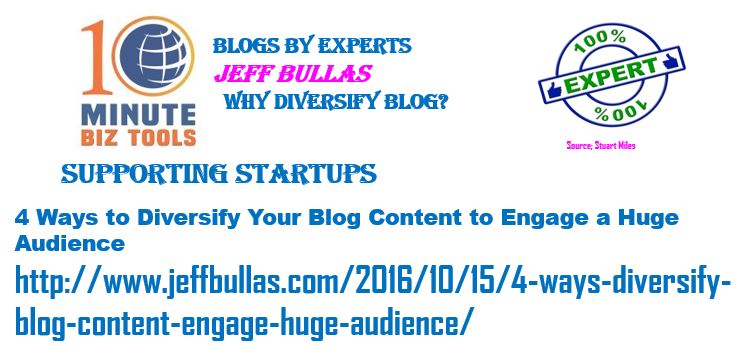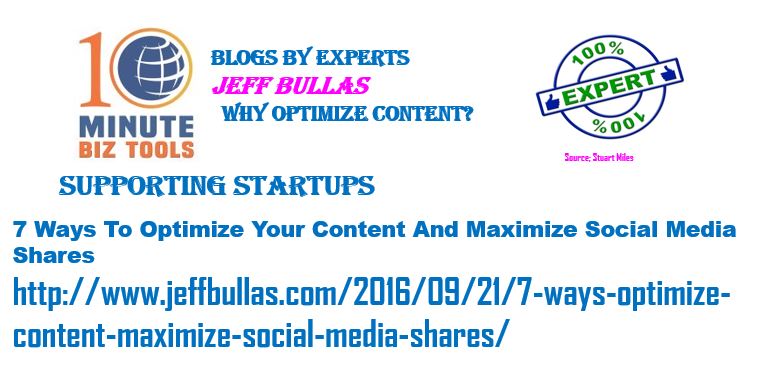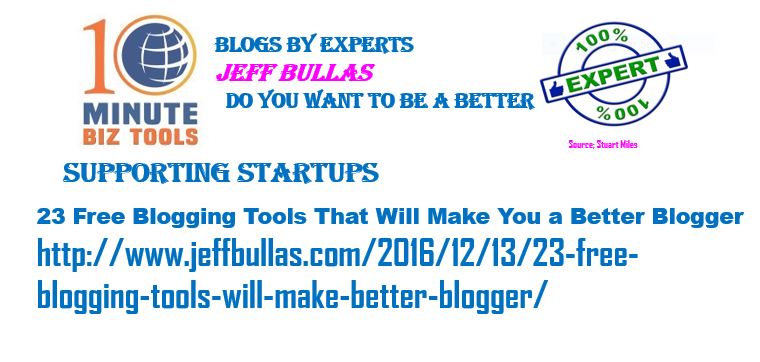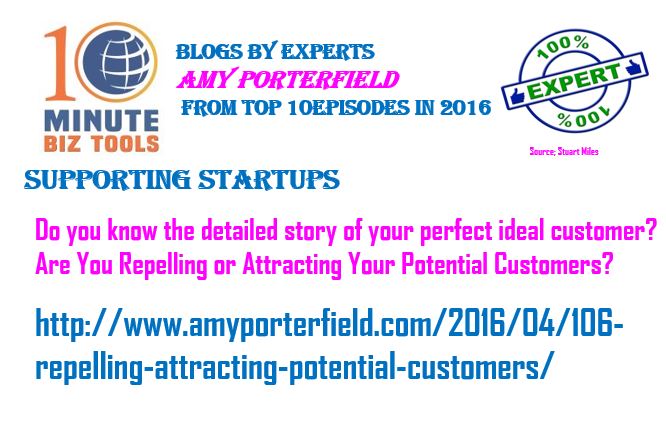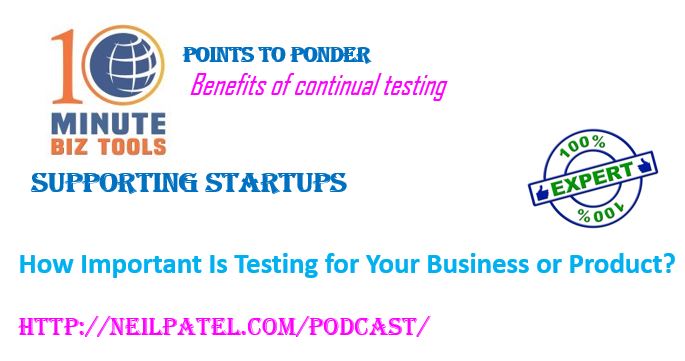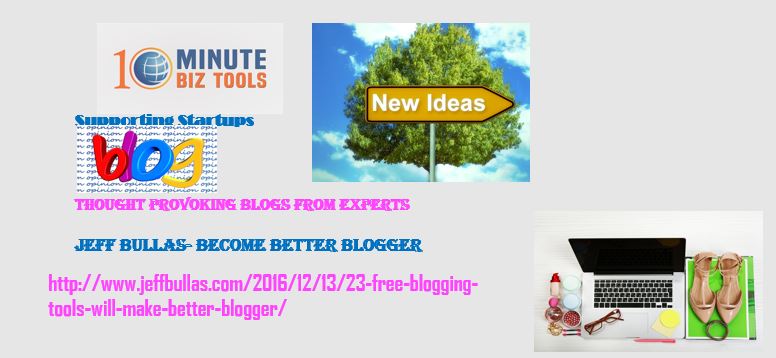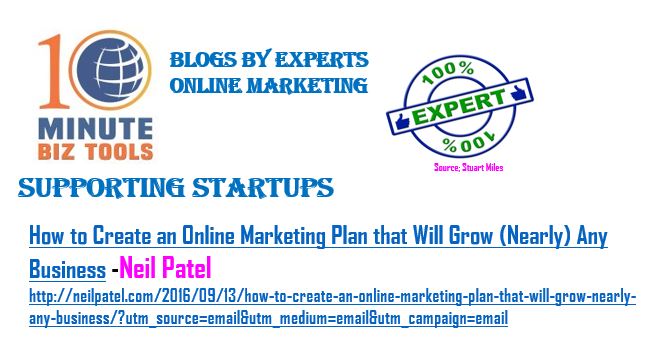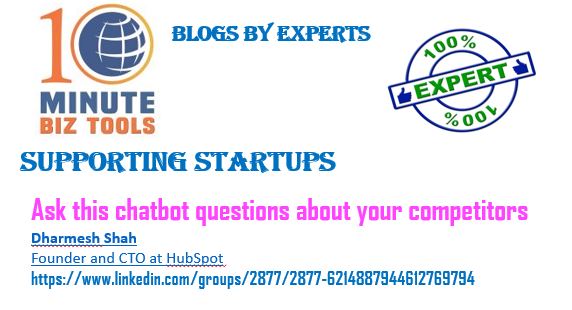 ​