Startup Crowd Funding 
Startup Crowd Funding-Emerging Finance Option
Startups traditionally use bootstrapping to finance their ventures. The entrepreneur uses either his savings or gets funds from the three 'F's-Friends, Family and Fools.
Recently a new trend of financing the venture by way of crowd funding has emerged, especially for technical startups.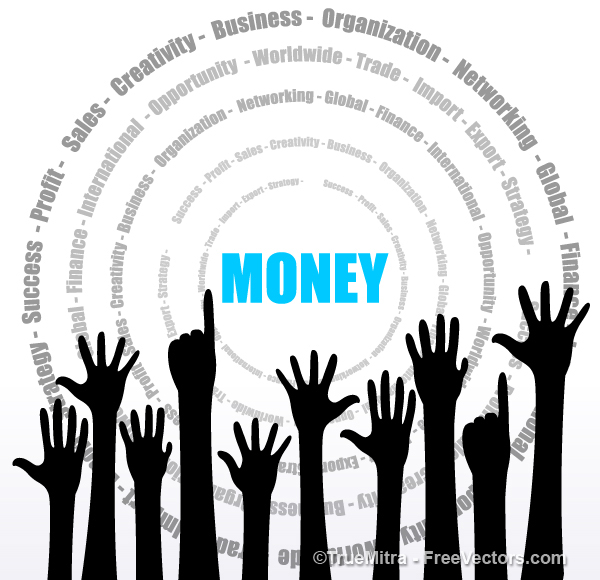 Definition of Crowd Funding( Investopedia)
"The use of small amounts of capital from a large number of individuals to finance a new business venture. Crowdfunding makes use of the easy accessibility of vast networks of friends, family and colleagues through social media websites like Facebook, Twitter and LinkedIn to get the word out about a new business and attract investors. Crowdfunding has the potential to increase entrepreneurship by expanding the pool of investors from whom funds can be raised beyond the traditional circle of owners, relatives and venture capitalists."
"musicians, filmmakers, and artists have successfully raised funds and fostered awareness through crowdfunding"
Startup Crowd Funding-Origin of Crowd Funding
The origins of crowdfunding are based on the patron business model, made popular by Beethoven and Mozart centuries ago. As musicians they made their living with a core group of patrons that sponsored productions, purchased concert tickets or booked private performances at their residence. Technology has enabled this model to make waves in the 21st century. The Internet has allowed patrons and project creators to be connected all over the world through crowdfunding platforms. Now anyone can fund your dream.
Risk Minimizing Strategy
The idea requires capital to procure assets to make a product or deliver a service. The capital can be attracted from many investors and the entrepreneur need not depend only on traditional three F. Crowdfunding is now a new way to test, validate and get feedback on new ideas.  Startup entrepreneurs can quickly see if their idea is something the market will accept before investing large amounts of time, capital, and energy.
Startup Crowd Funding- Advantages and Disadvantages
Advantages
·         it can be a fast way to raise finance with no upfront fees
·         pitching a project or business through the online platform can be a valuable form of marketing and result in media attention
·         sharing your idea, you can often get feedback and expert guidance on how to improve it
·         it is a good way to test the public's reaction to your product/idea - if people are keen to invest it is a good sign that the your idea could work well in the market
·         investors can track your progress - this may help you to promote your brand through their networks
·         ideas that may not appeal to conventional investors can often get financed more easily
·         your investors can often become your most loyal customers through the financing process
·         it's an alternative finance option if you have struggled to get bank loans or traditional funding
Disadvantages:
·         It will not necessarily be an easier process to go through compared to the more traditional ways of raising finance – not all projects that apply to crowdfunding platforms get onto them
·         Need to do a lot of work in building up interest before the project launches – significant resources (money and/or time) may be required
·         if you don't reach your funding target, any finance that has been pledged will usually be returned to your investors and you will receive nothing
·         failed projects risk damage to the reputation of your business and people who have pledged money to you
·         if you haven't protected your business idea with a patent or copyright, someone may see it on a crowdfunding site and steal your concept
·         getting the rewards or returns wrong can mean giving away too much of the business to investors
Startup Crowd Funding- Global Platform
1.     Ground me
2.     Kickstarter
3.     Indiegogo
4.     teespring
5.     Patreon
6.     You Caring
7.     Crowd rise
8.     Donorrs Choose
9.     Kiva
10. Give Forward
( Source; crowdfunding.com)
Startup Crowd Funding-Indian Scene
Crowd-funding is not new to India. There are many instances of organizations reaching out to common people for funding. However, the emergence of platforms that promote crowd-funding is fairly recent to India. These platforms help start-ups or small businesses meet their funding requirements.
Crowd-funding has been in India for quite a few years now. However, the quantum of funds collected is very much low as compared to the crowd-funding platforms in the USA and Europe. From that perspective, it may not be wrong to say that the Indian crowd-funding space itself is in its nascent stage.
The entrepreneurship community in India needs a successful and widely accepted Indian version of crowdfunding platforms like Kickstarter, Indiegogo which not only help Startups/individuals to launch a product but also, to  test the acceptance of the product in the market.
Currently, no crowd-funding regulation exists in India, but the Securities and Exchange Board of India (SEBI) released a consultation paper last year where it spoke about need for regulation.  It is expect the regulations to be bought in the next three months.
In India , the crowd-funding platforms fall into three broad categories namely Social causes, Business/Startups and Arts & Culture.
 Startup Crowd Funding -Indian Sources
1. Bitgiving
Category : Only for Social Causes
2. MIillapp
Category : Only for Social Causes
3. Ketto
Category :  majority of the campaigns are for social and individual causes.
 4.Starts1
Category : Applicable for various categories like Arts, Comics, Adventure, Music, Films,etc
 5. Funddre Amsindia
Category : Several but most of the campaigns pertain to social and individual causes.
6. Wishberry.in
Category : Several
7. Catapoooolt
In BETA version now.
Category : Several

Startup Crowd Funding-How to use the Power of Crowd without violating Law

Crowd Funding
It is as simple as the name suggest  "Crowd"   funds your business. Now this may sound very simple process of collecting funds from the crowd or people who like your business, but underlies a giant puzzle which has to be sorted out. Crowd can be a boon or a disaster depending on whether it is with you or against you!
How to use the Power of Crowd without violating Law
Ask for Donation for a project in exchange of rewards (gifts, goodies … everything but not money)
You want to spread the word about an idea, a cause or something you care about, submit your idea to the crowd, if they like they can support you by funding your advertising campaigns, billboards, flyers distribution, ads on public transportation, forward messages and promote in their Social Networks.
Social entrepreneurs and social ventures to raise funds and build a crowd of supporters. Funding types from donation/goodies, pre-sales/perks and P2P Lending
Donation/Reward Model -no exchange of money for the investment given for any other tech, social or research based startups
Early Adoption/future customer Model – You ask crowd to pay for the development of the product and when it is ready they get the product at much cheaper price than for what it will be marketed for
http://www.indianstartups.com/p/CrowdFunding

Startup Crowd Funding - Conclusion
"Although crowdfunding has the potential to be an amazing boost to entrepreneurs, only 40% of projects succeed in reaching their funding goal". -Cash From the Crowd, Sally Outlaw"
​