Startup and E-Mail
Startup and e-mail should go hand in hand.
A startup, irrespective of whether it is a product or service business, has to have presence in the world wide web. A Desk Top/ laptop/ smart phone with internet connection becomes a necessity for the startup entrepreneur.
An e- mail address is a must for any startup business.
"If you're running a real business, email is still the most effective way to universally reach people who have expressed interest in your product or site. For that, it really can't be beat." – Colin Nederkoorn  (founder Customer.IO)
This means that the email is now the formal line of communication.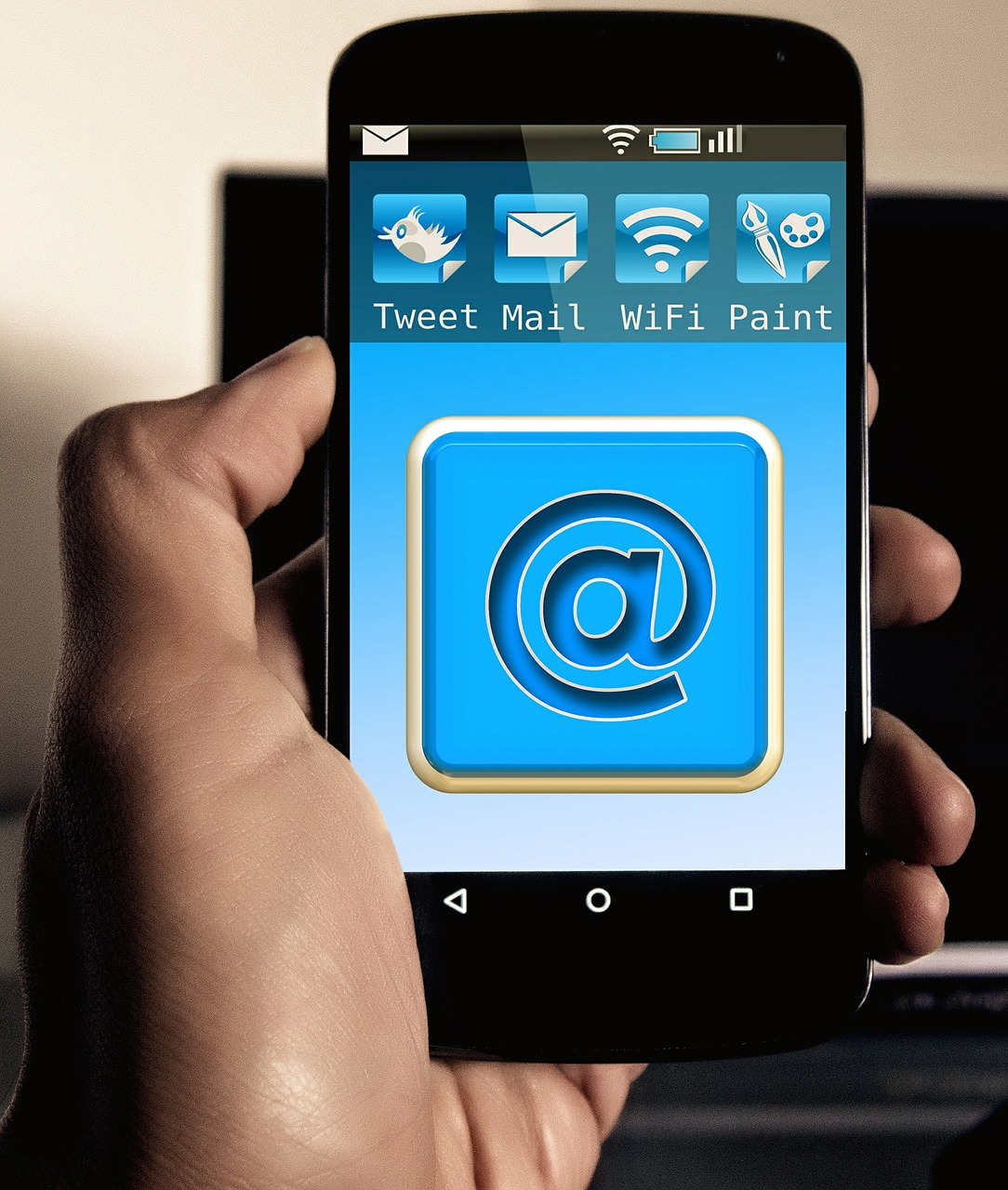 Image Source: Geralt
Startup and E- Mail- Relevance of Social Media
Some people think that with the growing popularity of social media platforms, email should be forgotten and may be pushed aside.
Why is an e-mail is important in the era of social media when communications can be sent through Facebook, Messenger, WhatsApp etc. 
The following numbers will convince you the importance of e- mail.
Source: e-mail is not dead.com
ü  There are over 4.35 billion email accounts.This figure is predicted to reach 5.59 billion by 2019 which is a growth of more than 26% - Radicati Group (2015)
ü  There are 2.586 billion email users worldwide, including both business and consumer users. - Radicatti Group (2015)
ü  122,500,453,020 emails are sent every hour. - MarketingProfs (2014)
ü  Email is almost 40x better at acquiring new customers than Facebook and Twitter - McKinsey & Company (2014)
ü  42% of businesses say email is one of their most effective lead generation channels. And for B2B marketers, 88% say email is the most effective lead generation tactic – Circle Research (2012)
Startup and E-Mail- Smartphone
A study done last year reports that 91% of people use their smartphones to access their email,as compared to 75% of the people who use their smartphones for social networking. Not using email as part of your internet marketing strategy means you are missing out on a channel that a majority of the world uses! – Exacttarget
Startup and E-Mail- How to be  Effective 
1.      Write clear subject line
2.     Grab the attention
3.     Ensure Grammar and spelling mistakes are avoided
4.     Do not use acronyms. Expand at least once
5.     Read twice and remove excessive words
6.     Do not type the mail in capital letters
7.     Use black and white and normal font sizes
8.    Avoid distractions
9.     Use separate e-mail channels for personal and business needs
10.                        If it is an important e- mail, compose first  and do not hit the send button. Save it in draft. Send it later
11.  Be prompt and respond to important emails
12. Use a signature line
Startup and E-Mail- Marketing
All startups have to market their products or services. Communicating directly to the customer is always effective. The e mail is low cost but effective marketing tool for any startup.
Effective e- mail marketing strategy
1.     Send e- mail to the right fishing holes
2.    The e- mail should be mobile device friendly
3.    Make sure it sounds personal and genuine
4.   Address the pain points and make sure your e-mail generates interest on how it solves those problems
5.    Measure the effectiveness of the e- mail communication
6.    Click to open rate of e-mail campaign
Startup and E-Mail- Conclusion
E- mail is one of the most important communication tools for any business. This is especially for startups, as acquiring customers using low cost e- mail marketing strategy  is a critical need.
Solopreneurs should acquire effective e- mail writing skills for successful launch of their ideas.
​