Successful Restaurant Startup 

SECRETS Series # 249
Recipe For Success from Chefpreneur -Pallavi Jayswal

Chef, foodie and businesswoman Pallavi Jayswal is a force to be reckoned with. A culinary wizard, she has achieved multiple feathers in her relatively short career. During these years she has worked with multiple restaurants and brands. Her love for food and entrepreneurship led her to start Uno Más, a Spanish Tapas Bar. She is also the co-founder of Nessun Dorma Food Ventures.
Her first official culinary job was at the mecca of Indian fine dine, Indigo Restaurant at Colaba. She was entrusted to handle an entire section of the kitchen. She reminisces her time there by the fast-paced dinner services and long working hours. She has a Diplôme de Cuisine from Le Cordon Bleu, London and a Level 2 in Wines and Spirits, awarded by the Wine and Spirit Education Trust.
In an interview with Restaurant India, Pallavi Jayswal, Chef and Co-founder, Uno Más - Tapas Bar Kitchen, talks about her journey as a chefpreneur.
https://www.franchiseindia.com/restaurant/recipe-for-success-chefpreneur-pallavi-jayswal-believes-consistency-is-the-key.12796

Successful Restaurant Startup 

SECRETS Series # 248
A Quick Guide to Start a Restaurant in India – 2018-
NILESH SHAH- co-founder & developer for RanceLab
For a successful restaurant business, you need realistic goals and adequate funds. 

Understanding the diverse Indian restaurant market
If you were wondering how to run a restaurant successfully in India, it is essential to acknowledge and learn more about the diversity that this country offers. Each of the major restaurant markets in this country is different and has its own regional quirks. Understanding this cultural differences and how they play out in the market is crucial before thinking about how to run a successful restaurant and bar
Before deciding on the best place to open an eating joint, consider your restaurant startup costs, your own cultural affinities, and speak to veterans about their opinions regarding how to open a restaurant and bar in India. The hospitality industry is likely to explode in most Indian cities, and this will be fueled due to the migration of youngsters from smaller towns who are moving to cities in large numbers.
Away from home and with busy lifestyles, eating out and drinking will be cherished activities for locals and visitors in all cities. Time is certainly ripe for owning a restaurant business in India.
Source: rancelab.com
Successful Restaurant Startup 

SECRETS 
 Series # 247
Unlock the Secrets Recipe for your Restaurants Success


Emerging Trend- ONLINE Marketing Startegies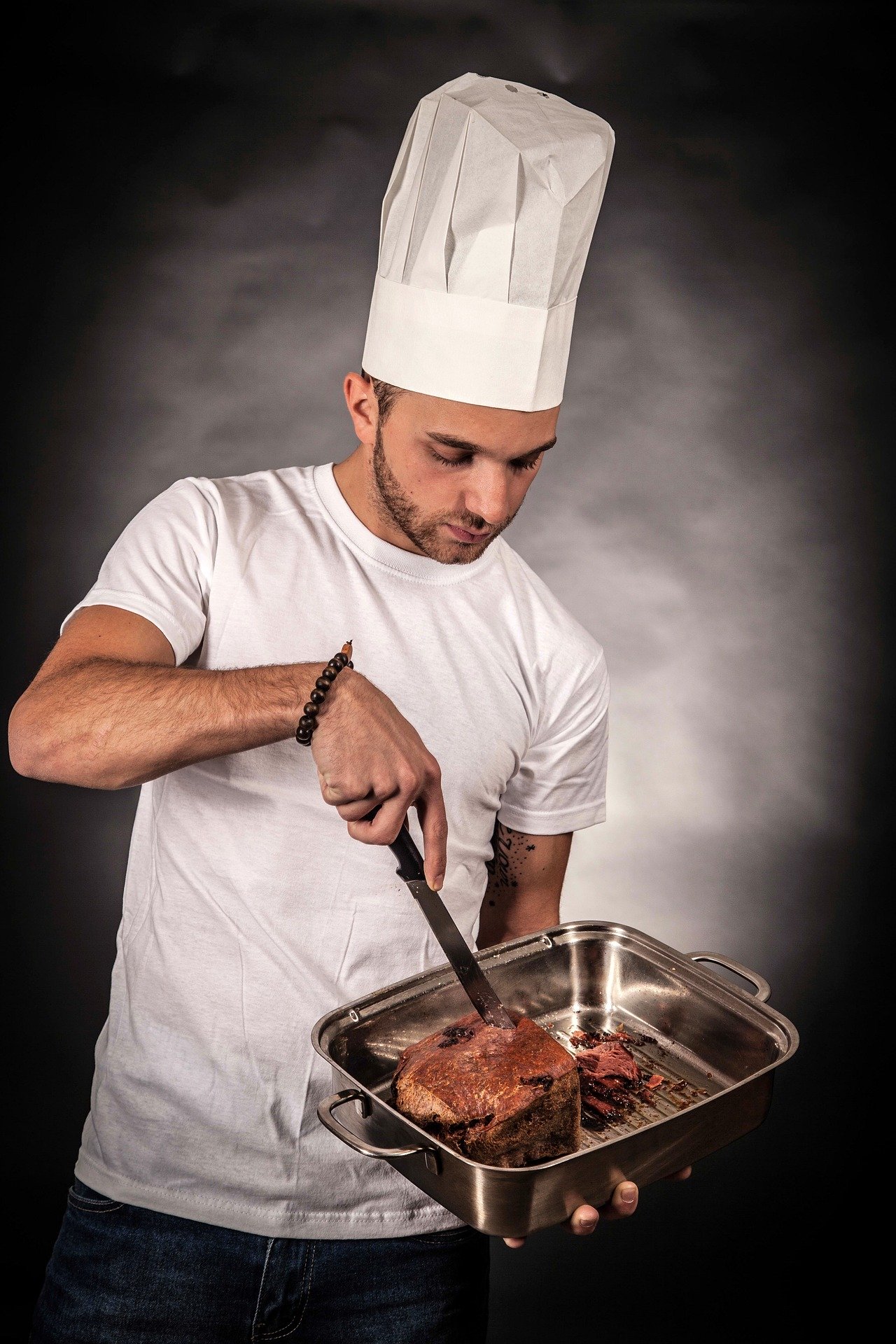 Online Restaurant Marketing Strategies for Quick Service Restaurants
Restaurant Marketing is an integral part of your restaurant operations. And you under no circumstances should turn a deaf ear to it. The growth of quick-service restaurants is on the rise, and this makes it imperative for your QSR to do something extra that will keep your customers wanting more! 
Just like all restaurant a quick service restaurant too must venture into both online and offline modes of marketing its products and its restaurants. According to the National Restaurant Association, 83% of adults use smartphones or tablets to look up information about restaurants such as hours, location, menu and more. This makes it clear the restaurants should align their restaurant marketing strategies so that they are in tune with the social media. 
 Have a Stellar Website

Since most of the customers prefer to do their research about the restaurant before actually visiting it, it only makes sense if you have a website from where your customers can get all the relevant information.  Your website should be designed as per the set standards and abiding by the SEO norms, which will help you to have a better ranking on Google. Quick service restaurant is all about, fast food, hence use catchy colors and make your website funky and attractive with mouthwatering pictures. If you have your website in place, through online ordering, your QSR can attract a lot of sales. 
You can start your blog, through which you can educate people about the new trends in the market, the latest technological innovations that will make restaurant operations seamless, by taking such initiatives you will pave the way for creating a community of diners, bloggers and restaurant owners. Such a step will make your restaurant more credible to your customers.
https://www.posist.com/restaurant-times/restro-gyaan/quick-service-restaurant-marketing-strategies.html

Make Your Quick Service Restaurant a Success in Just 7 Steps!
In the current restaurant scenario, Quick Service Restaurant (QSR) or Fast Food Restaurant segments are emerging and expanding like never before, as they provide faster and convenient dining experience at a relatively low cost. 
As the name suggests, a Quick Service Restaurant is a restaurant that offers food that has been pre-made and requires only the last minute preparation before serving. 
Competitive price, speed in service, and convenient locations mark the characteristics of a typical QSR.  
Low in cost, in terms of investment as well as operations, Quick Service Restaurant is considered to be a low-risk venture.  Read in detail how to open a Quick Service Restaurant in just Rs 5 Lakh here!
However, it is not as easy as it looks. With an increased demand from customers on the quality of food, extreme competition, and the rising prices of ingredients, running a successful QSR can prove to be a demanding job. Therefore, we decided to talk to industry experts and compiled a list of key areas you should focus on for making your Quick Service Restaurant a success. Read on, and thank us later!
https://www.posist.com/restaurant-times/restro-gyaan/7-easy-steps-to-make-your-quick-service-restaurant-a-success.html

How To Start A Cloud Kitchen Restaurant In India – A Complete Guide
Cloud Kitchens seem like the smarter way to run the restaurant business.

With the advent of cloud technology facilitating online ordering, cloud kitchens suddenly seem like the only logical thing to do to manage high rentals and poor margins. Cloud kitchen or the digital restaurant is the latest trend that has quickly established itself in the restaurant space as a formidable restaurant format. With extreme competition in the restaurant space, high rentals, and rising costs, 
What is a Cloud Kitchen & How Does It Function?
A cloud kitchen is primarily a restaurant kitchen that accepts incoming orders only through online ordering systems and offers no dine-in facility. They have a base kitchen that delivers food to the customers' doorstep.
Cloud kitchens can have their online ordering website and online ordering app, or they can accept orders through the various food delivering platform. Since the primary source of revenue for these internet restaurants is through the various food ordering platforms, such as Swiggy, FoodPanda, Zomato, etc., it is essential to have a Point of Sales software that accepts orders from multiple sources.  This would save you the hassle of manually adding and calculating orders from different ordering services at the end of each day.

Yumist, Spoonjoy, Box8, ITiffin, Biryani by Kilo, FreshMenu, Eatlo, Hello Curry, etc. are some of the popular examples of Cloud Kitchens.
https://www.posist.com/restaurant-times/resources/open-cloud-kitchen-restaurant.html

10 Tips For Making Your Restaurant Business Successful by ANNE CARTON 
A restaurant business can survive the tough competition from established and new players, if it formulates a unique marketing plan.
It must know its market niche, target customers, competitors very well.
But it's visual communication with the people must also be impressive and purposeful.
Restaurant business is competitive as you have to drive customers to dine and enjoy at your place more than they do in others restaurants.
If you are unable to catch their attention, chances are that your small venture will be closed.Most of the business is closed abruptly and do not survive as they fail to engage people.
A majority of restaurant owners wrongly believe that if a restaurant serves good quality food, then that is enough to run a lucrative business. Good quality of products or services is something basic. Beside the quality offerings, you need to turn your restaurant business into a brand that people can trust.

https://www.designhill.com/design-blog/tips-for-making-your-restaurant-business-successful/

Chefs reveal 5 things you didn't know about how restaurants work
Restaurant kitchens never close — prep continues around the clock.
Menus contain low-cost "margin builders" to balance the cost of luxury items.
There are a lot more people working behind the scenes than restaurant guests realize.

Working in the restaurant business requires a lot more than a passion for good food, but professional chefs, caterers, and restaurant owners make their jobs look easy.
They can wield a knife with expert precision, feed hundreds of hungry guests at parties, and keep customers coming back for that signature dish.
https://www.thisisinsider.com/chef-restaurant-secrets-2017-6

How to Run a Successful Organic Restaurant-Khalid Salaam
Embrace menu changes
Organic restaurants have to go to great lengths to maintain a consistent menu, especially in a tough economy. Keep it the same as long as possible says Jana Keith-Jennings, Pure Food & Wine executive pastry chef, but do not be afraid to make hard choices.  "When the price of maple syrup went up, I had to cut down our use of it. We've adjusted a lot of our recipes because of that. You have to remain confident that you can still make good food even if you don't have your usual ingredients," she explains.
https://www.inc.com/guides/2010/09/how-to-run-a-successful-organic-restarant.html

Is there a Recipe for Success in the Restaurant Industry?
Succeeding in the restaurant industry has never been easy. You just have to google 'failed celebrity restauranteurs' to realise that even being famous doesn't sell a restaurant.
That being said, this is a very exciting and potentially lucrative time to be entering the foodie world.
New culinary buzzwords now crop up annually along with ever changing trends and with the popularity of programs such as MasterChef Australia and the Great Australian Bake Off, consumers (or self-proclaimed food connoisseurs) are looking for  food taht is little more extraordinary. 
This is the year of kohlrabi and teff apparently (kale and quinoa are so 2014) and vegetable flavoured yogurts and ice-creams as well as snackable insects are de-rigeur.
As in any competitive business, restauranteurs will need to at least take notice so as not to get lost in the fray. 
Unfortunately, there are no definitive steps to success. However there are a few key ingredients involved in the making of a good restaurant (and they don't include scallops, pancetta and fluorescent pea puree…)
https://india.businessesforsale.com/indian/search/restaurants-for-sale/articles/is-there-a-recipe-for-success-in-the-restaurant-industry

To be successful in QSR space, you need to come up with a unique idea and deliver a superior customer service in terms of food variety, quality, Delivery time & ambiance

The Takeaway or QSR format seems to be the most practical format, as the return on investment is high. 
You can charge the price of a casual dining menu, but not incur cost the same as you save upon the area, furniture, air-conditioning, crockery, etc.
However, you still need 100-150 orders to make it viable in the long run.
The Quick Service Restaurant, more commonly known as the  Fast Food Restaurant is a specific kind of restaurant format that serves fast food cuisines like Pizza, Burger and requires minimal table service. 
Major fast food chains in India includes KFC, Dominos, Starbucks & Pizza Hut. It is one the most lucrative restaurant formats among all and thus has also become the most popular choice of food business among the restaurateurs. 
https://www.posist.com/restaurant-times/resources/start-quick-service-restaurant-just-5-lakh.html

10 Tips For Making Your Restaurant Business Successful
 A restaurant business can survive the tough competition from established and new players, if it formulates a unique marketing plan. It must know its market niche, target customers, competitors very well. But it's visual communication with the people must also be impressive and purposeful.-Anne Carton
Also, research your target customers to know about their economic, social and other backgrounds. Find out more about your competitors. Get right answers to some key questions before you launch your restaurant business. 

https://www.designhill.com/design-blog/tips-for-making-your-restaurant-business-successful/

5 Restaurant Technologies to Have Before Your Grand Opening
Technology is indeed essential to modern restaurants. When you adopt the right restaurant technologies, they can simplify the customer experience while making your job and your staff's jobs much easier.
Here are the restaurant technologies that all new restaurateurs will want to have in place before opening a new location.-AJ Beltis
https://articles.bplans.com/5-restaurant-technologies-to-have-before-your-grand-opening/

Customer-Driven Apps & Technology Trends for Food trucks

Most food-related industries rely heavily on apps, social media, and technology. QSR insists that technology, especially social media, are quite important in the food truck model. Operators once just relied on social media standbys such as Facebook and Twitter, but the market has grown over the last several years. Social media outlets like Snapchat and Instagram are becoming important platforms for food truck associates since these social media tools are now major players for their consumers. Food truck operators can use these platforms to share their truck locations, menu specials, and other important news. Building a following on one or several of these channels can increase exposure and eventually business.
https://posbistro.com/blog/food-truck-market-trends/

12 Mobile Food Trends for the Future
1. Food no longer has to be sold from the truck. 
Gone are the days of food-truck food sold exclusively out of trucks. Eager to earn additional income, food-truck operators are increasingly dishing their menus at markets, food fests, and pop-up stores, says Ben Goldberg, founder and president of the New York Food Truck Association.
2. Branded promotions are on fire.
 When big companies have major new product launches, they are increasingly bringing along food trucks to the rollouts to add to the excitement, Goldberg says. For example, when AME Network had an event with its media partners, the New York–based company linked with locally popular Katz's Delicatessen. The New York Food Truck Association helped to organize nine Katz Deli food trucks for the occasion.
Technology is critical. 
Several newer technologies are becoming second nature to food trucks. While many food trucks formerly relied mostly on Twitter and Facebook, others today are mostly turning to Instagram and Snapchat to let customers know when they are at a certain location, Goldberg says.
Meanwhile, Ingram says that one of the most popular features of his New Bohemia food truck is the free WiFi that he offers. "We give them reason to want to be close to our food truck," he says.
https://www.qsrmagazine.com/growth/12-mobile-food-trends-future

Food Trends in India- Chris Cattin

i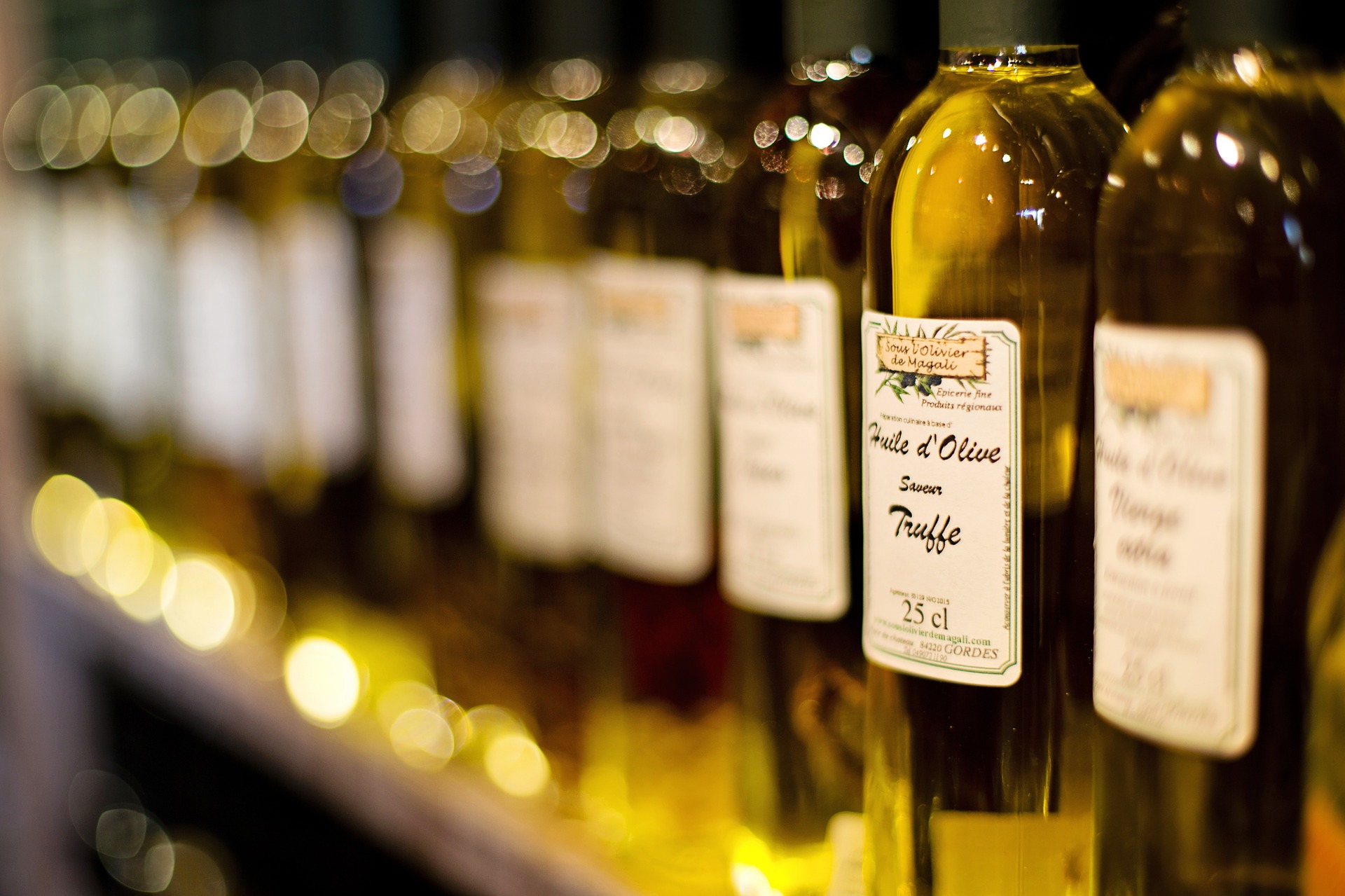 Current restaurant trend is fusion foods – some restaurateurs are adding international ingredients, such as truffle oil, to Indian dishes, creating new flavours that are both interesting to Indian diners and popular with foreign tourists, who find an element of familiarity in such foods.
Source;  https://blog.ifis.org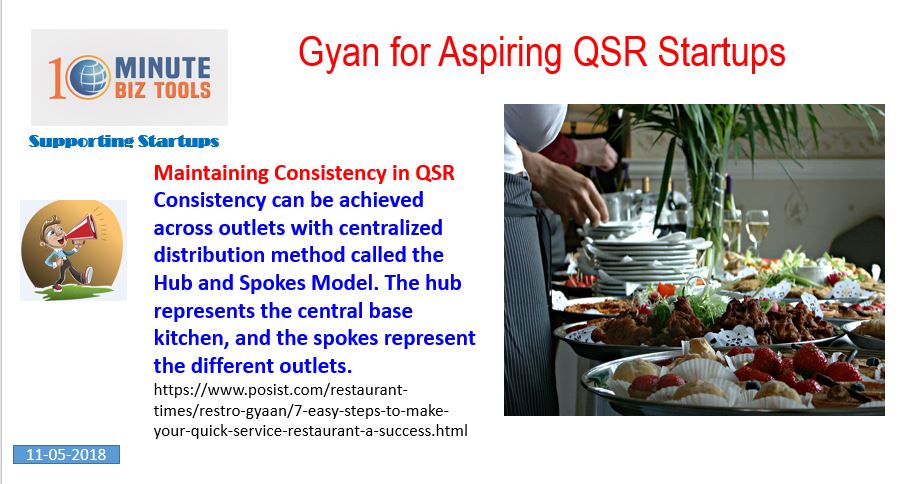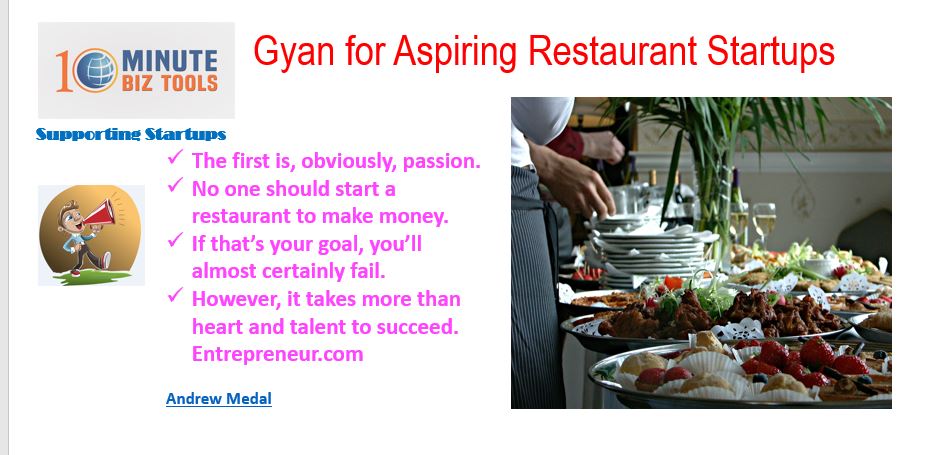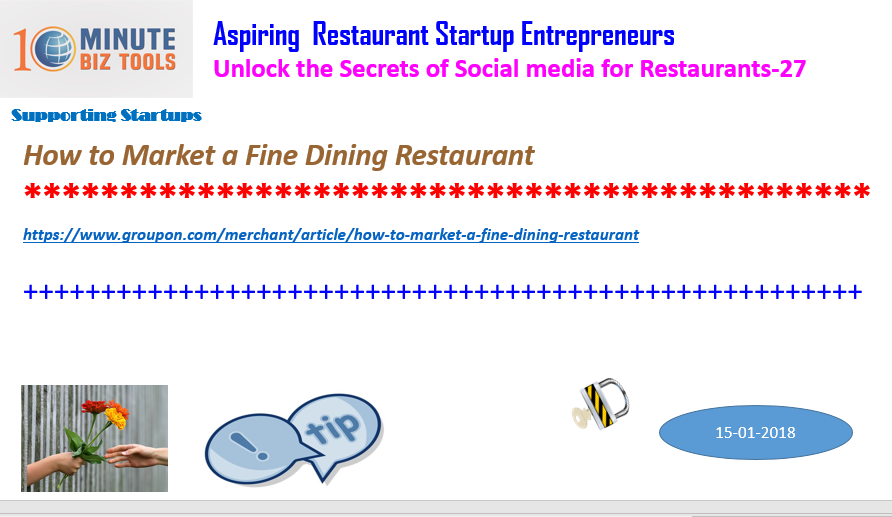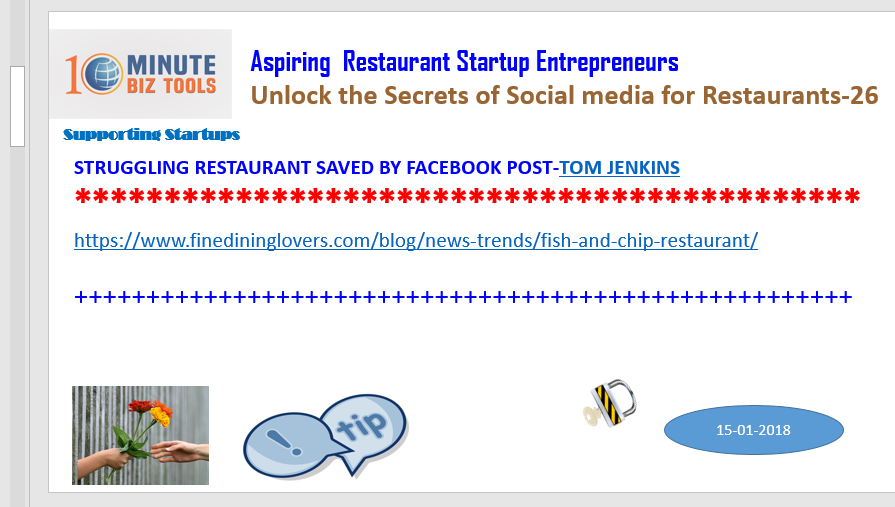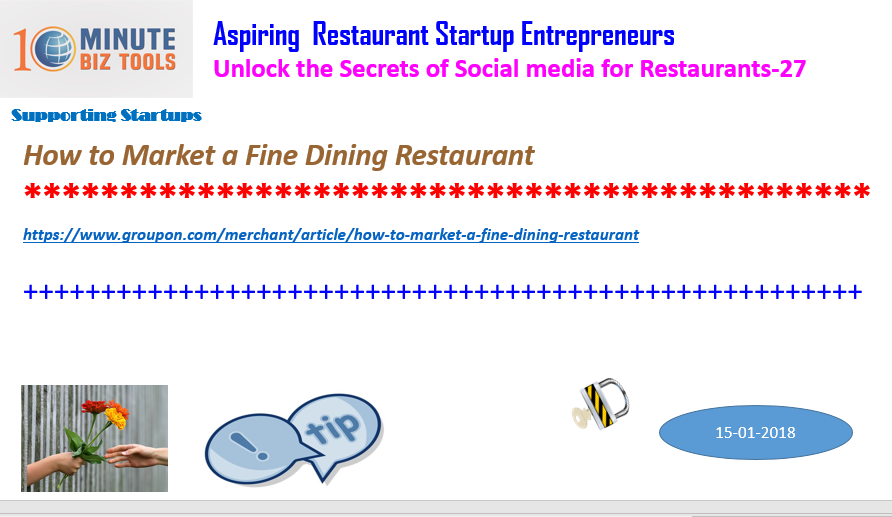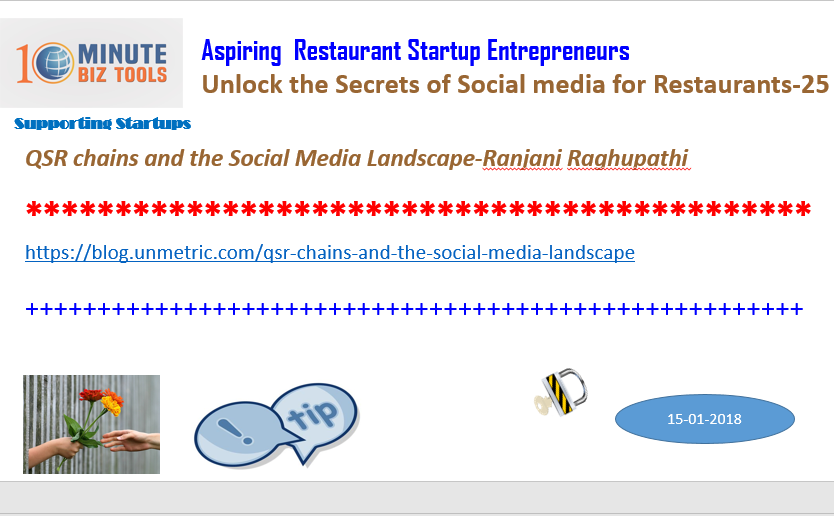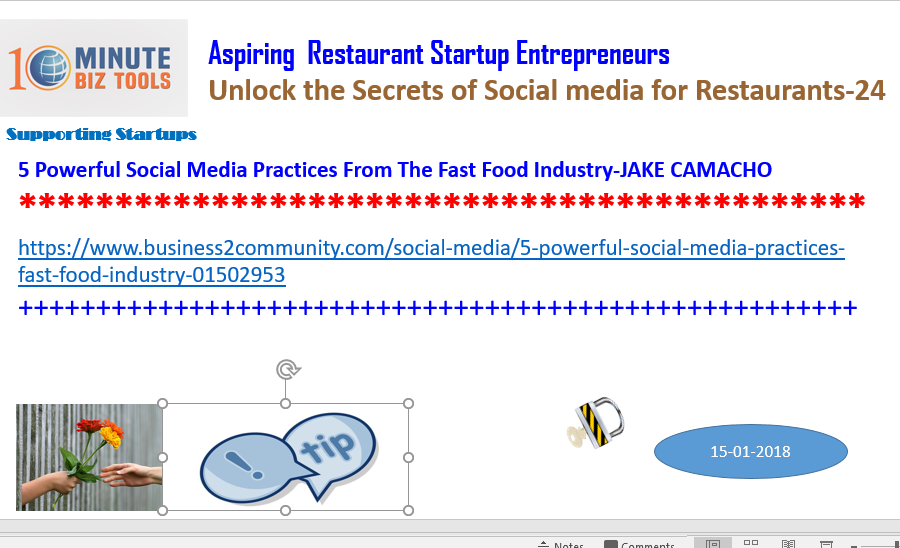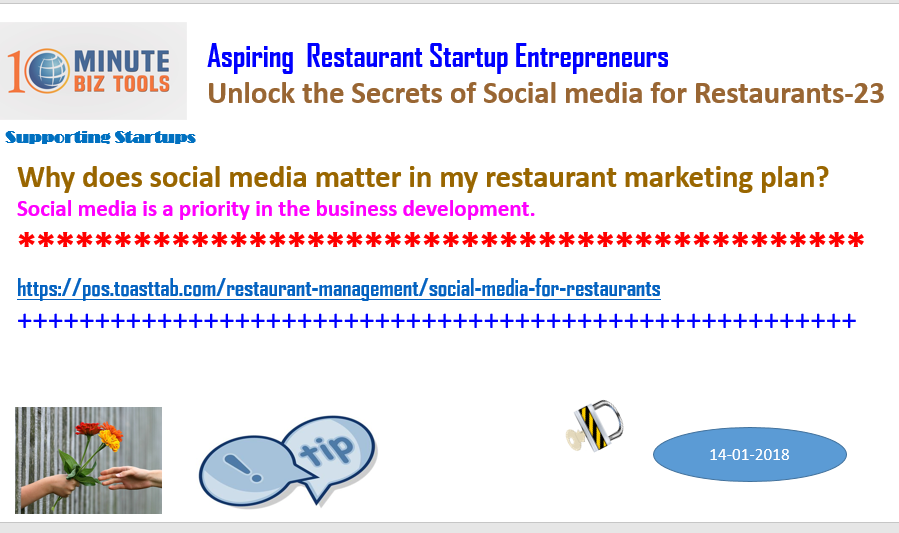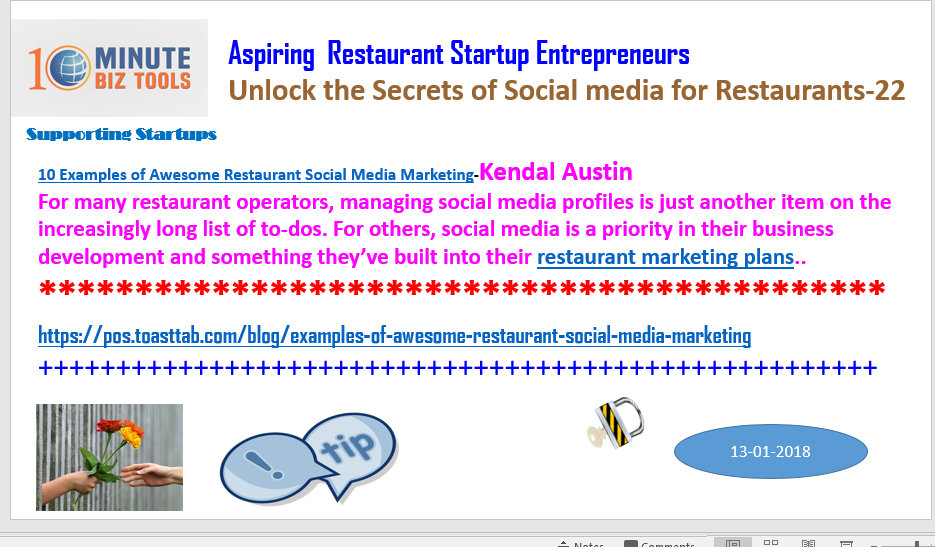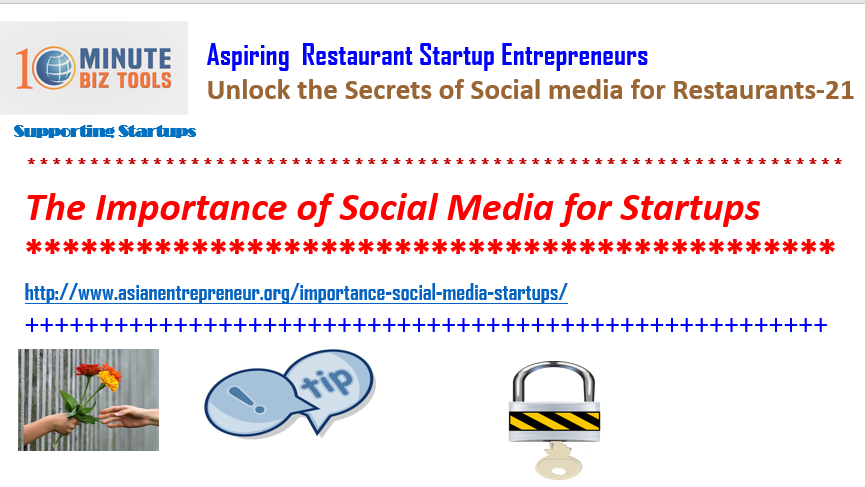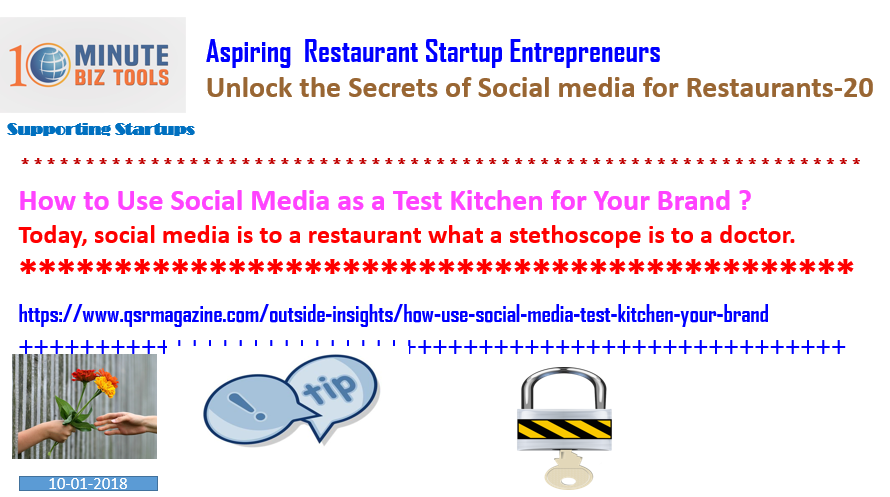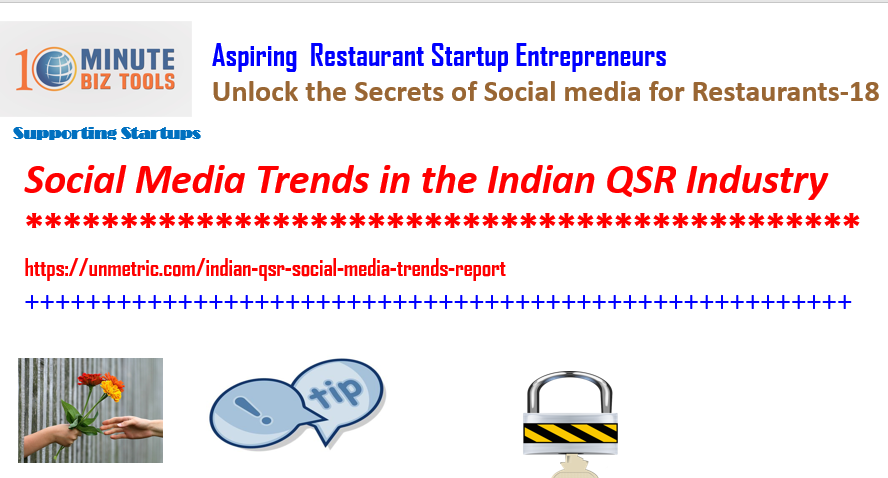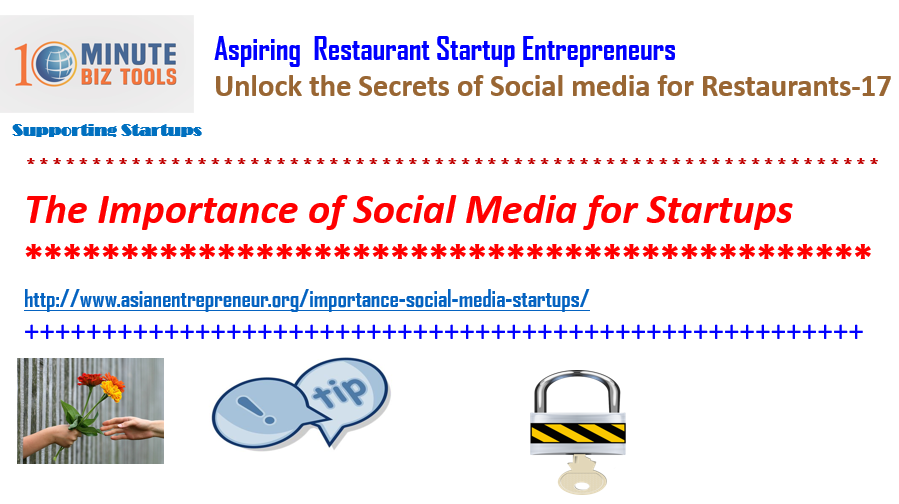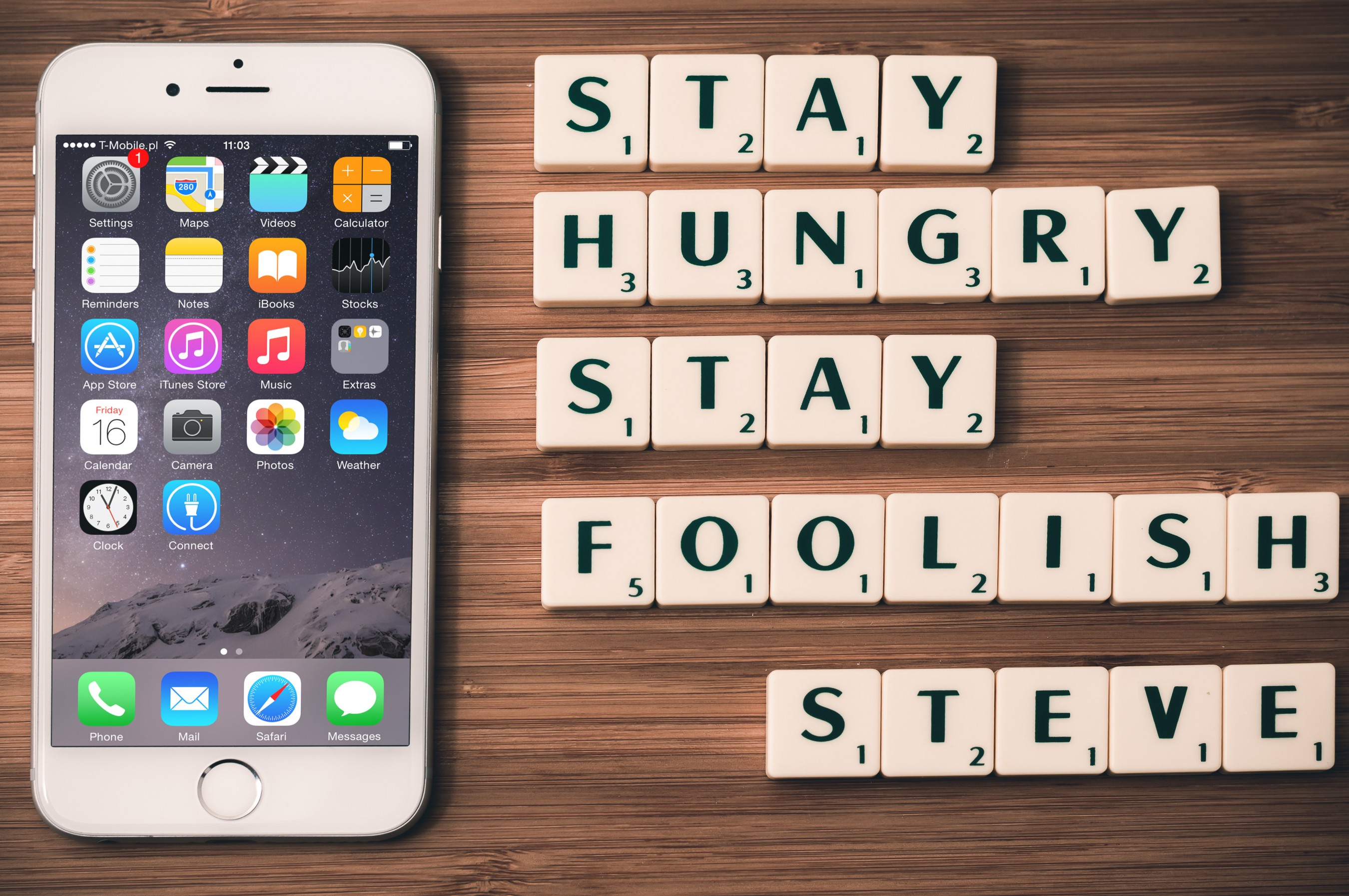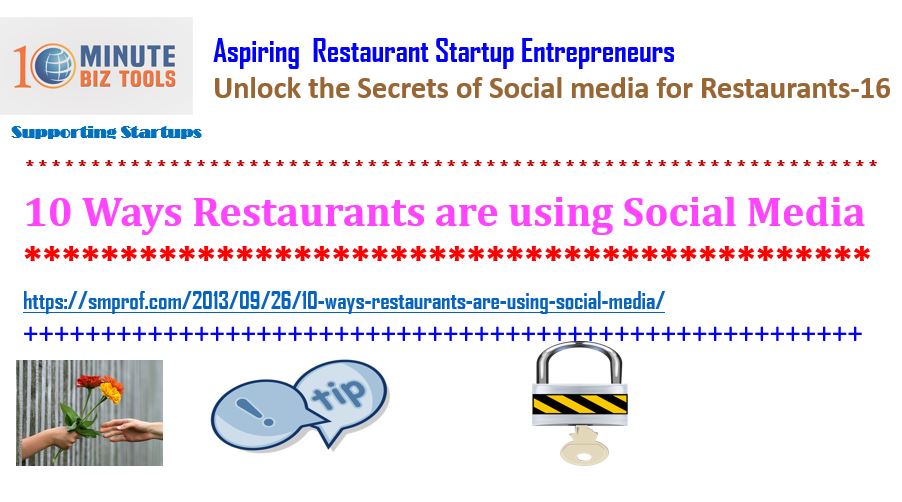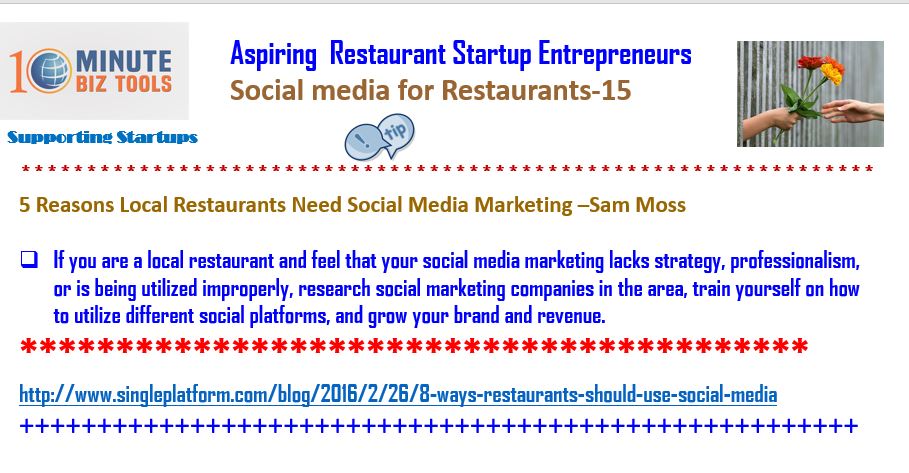 Successful Restaurant Startup Secrets 
Maximise  your chances of Success using these Secrets.
Aspiring Restaurant Entrepreneurs - Do not reinvent the wheel
Get global perspective and know your customer
Learn to use Social Media
Know your Target Customer
Study your competitors
Change the menu as often as possible
Build relationship with influencers
Use Technology
Reduce Waste
Train Staff
Online Delivery Model a preferred option
Business Model
QSR/Fine dining/Retro/Pub/ Disco
Watch for trends
Instagram has become popular for capturing the food
Reply to social Media Comments
Emerging Opportunities
Food Truck
Health Foods
Vegan Foods
Indian Curries
Food Counters
Event management Sponsoring
Fusion Foods
Millets only food
Hyper Local Food
Food Delivery Models
Restaurant and Spa
Themed Restaurants
Videos on receipies
Aspiring Bloggers Innovative Recipes
 Successful Restaurant Startup Secrets


10 food trends for 2018

BBC Good Food Team

https://www.bbcgoodfood.com/howto/guide/10-food-trends-2018


Over the last year, we've seen a wide range of food and drink trends reflecting changing attitudes towards health, community and the environment. We've seen a brunch boom,buddha bowls aplenty and of course, the avocado craze.

It seems 2018 is set to be a year of even more adventurous veggie and vegan cuisine while the rise of hyper-local cooking and exciting advances in technology take a firmer hold on British food culture. Wondering what to expect from the future of food and drink? Check out the BBC Good Food team's predictions for the coming year.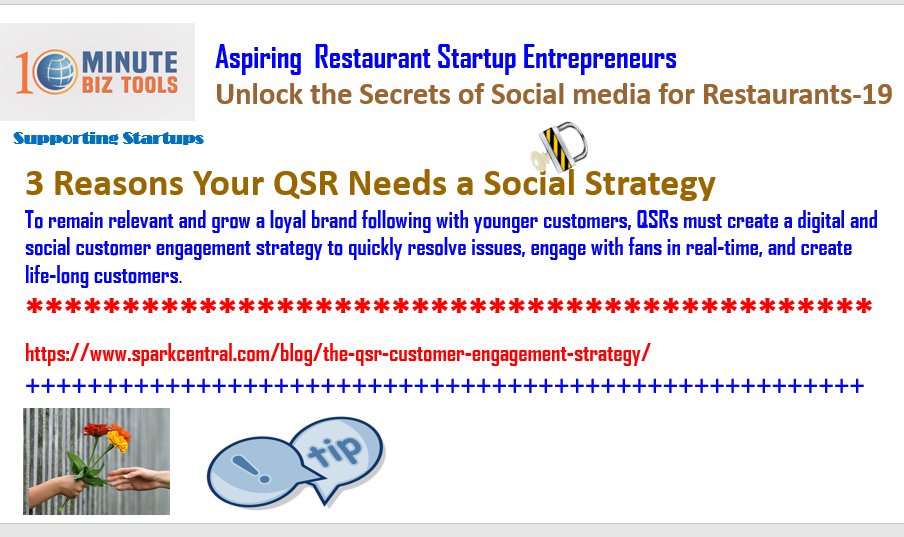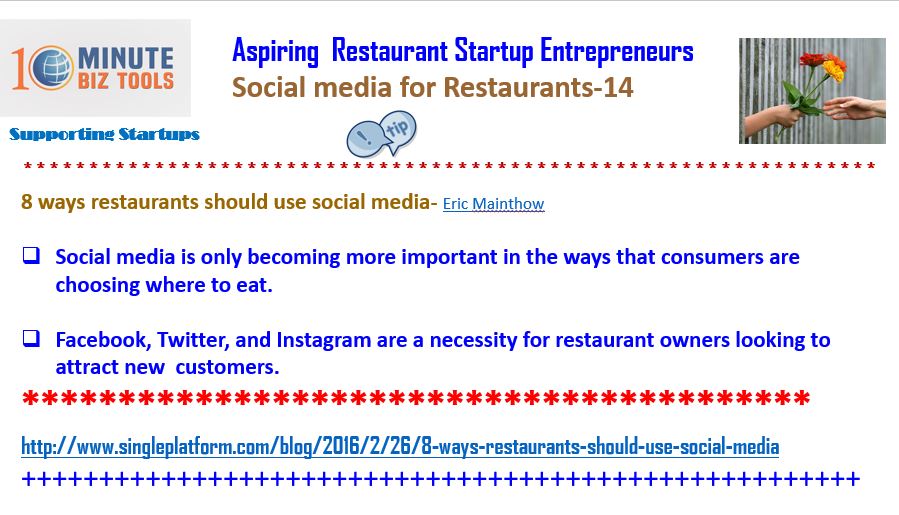 Successful Restaurant Startup Secrets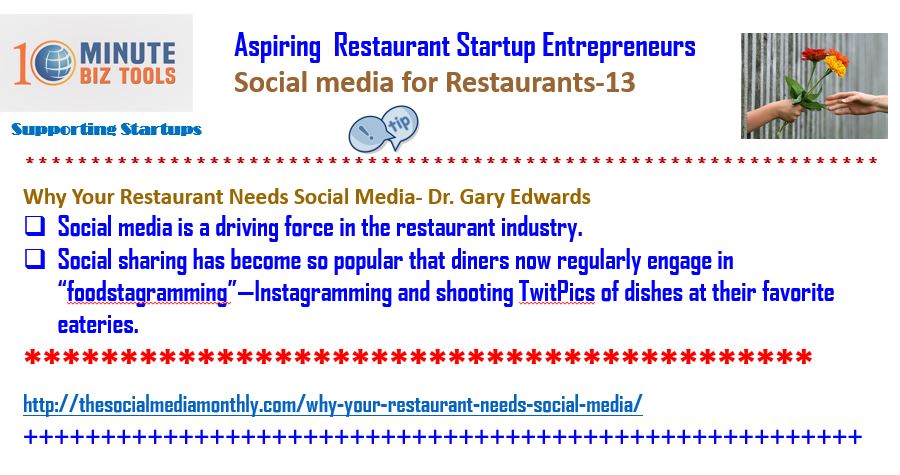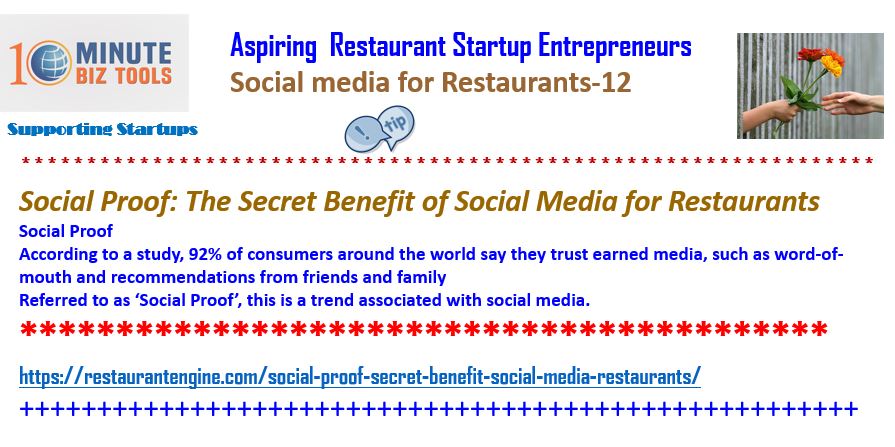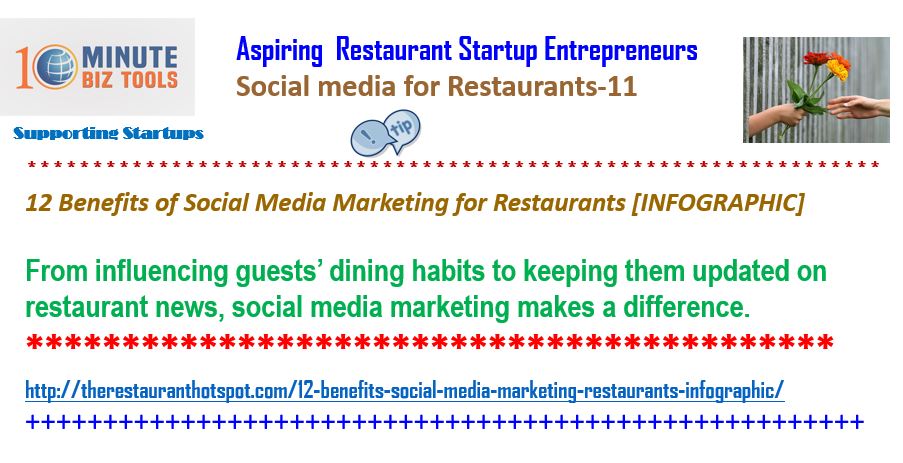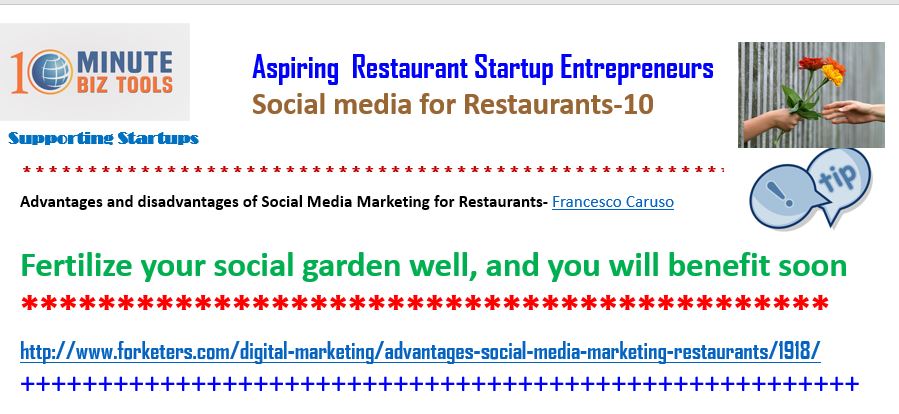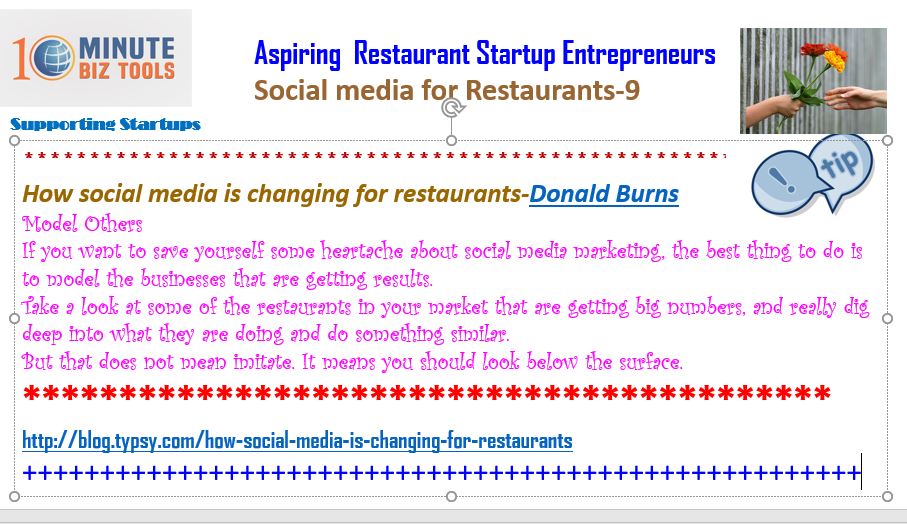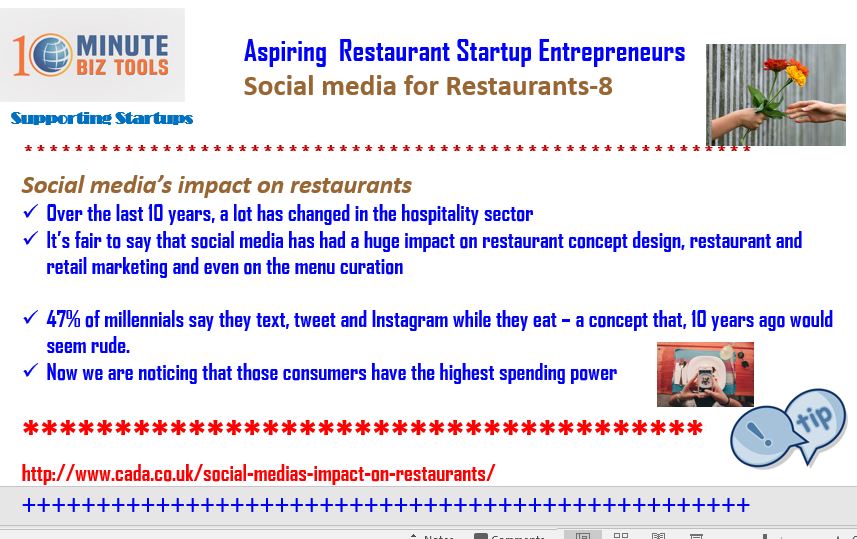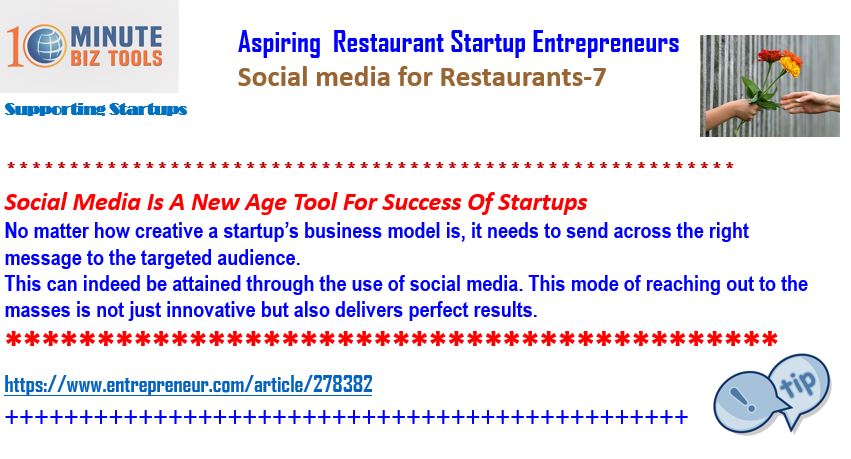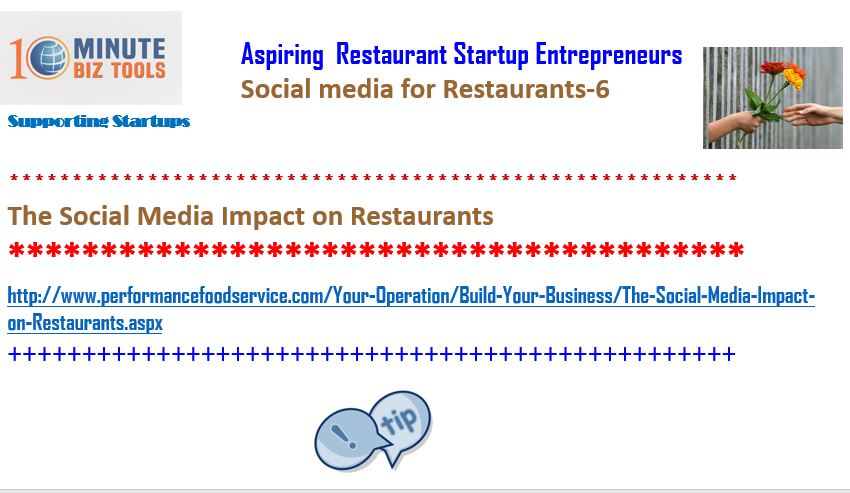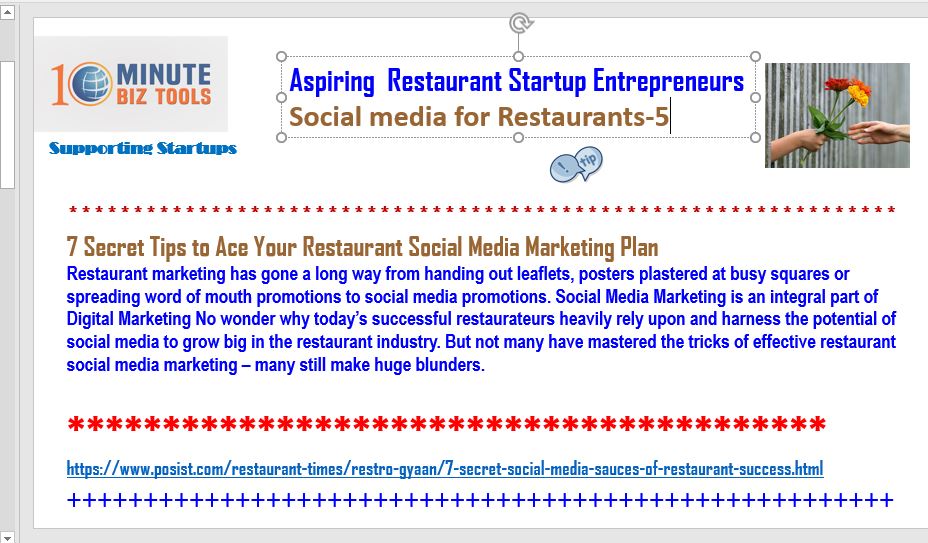 Social Media Tips for Restaurant Success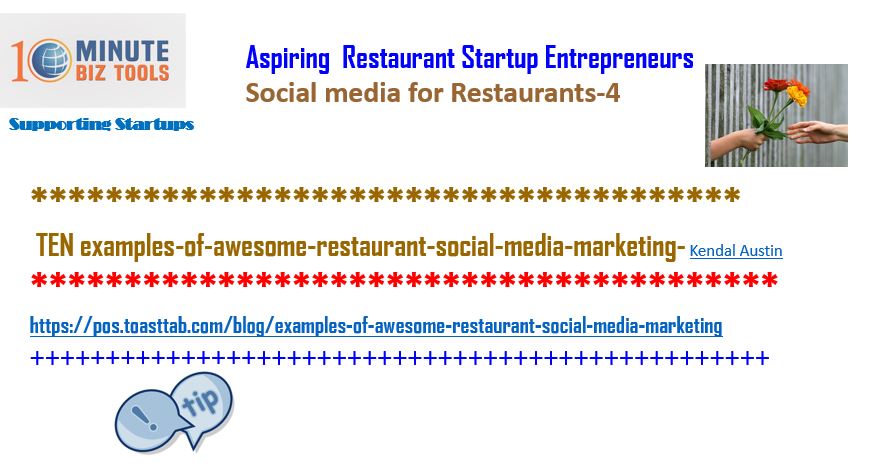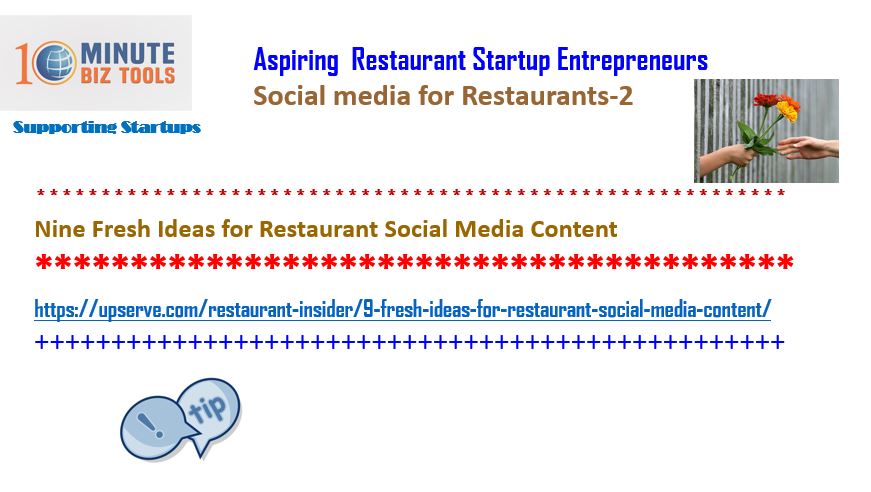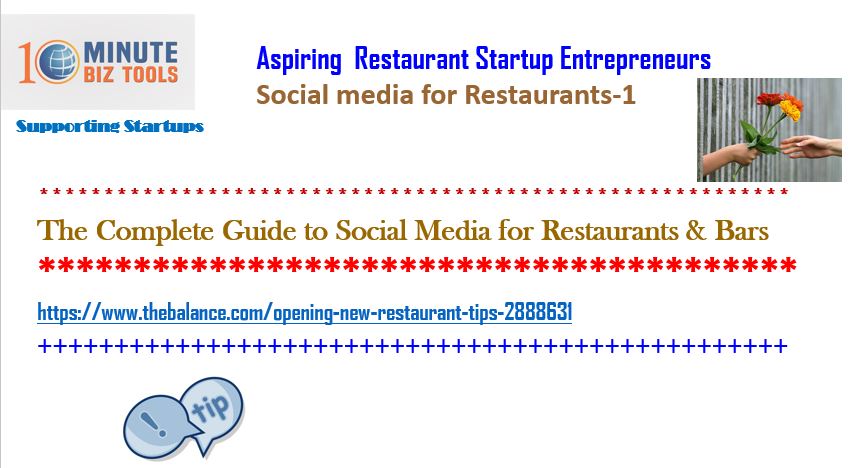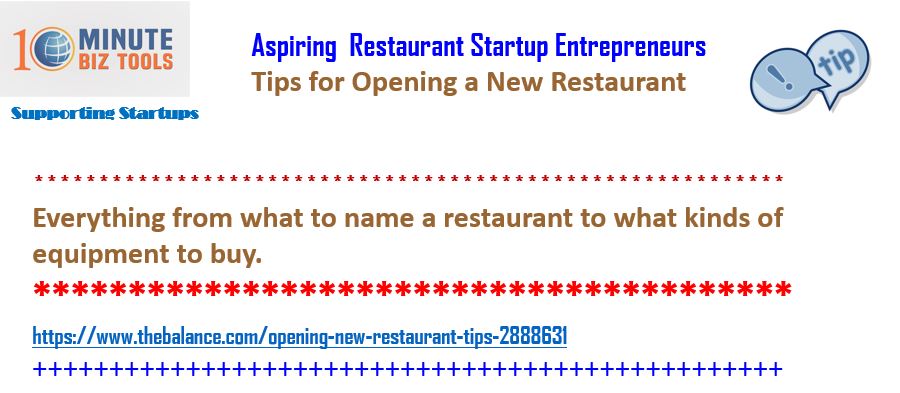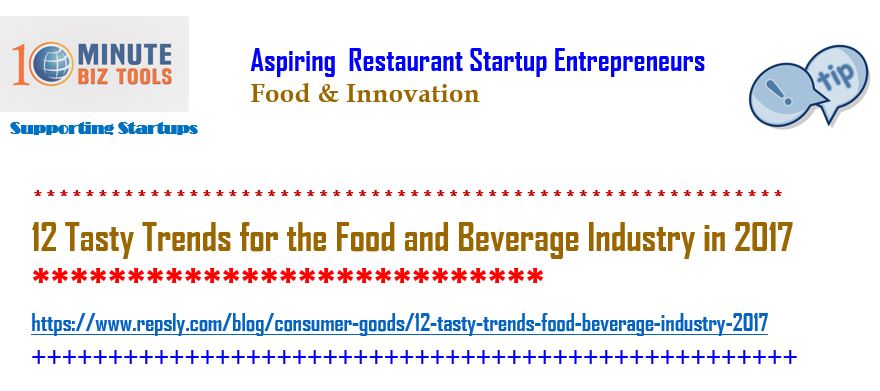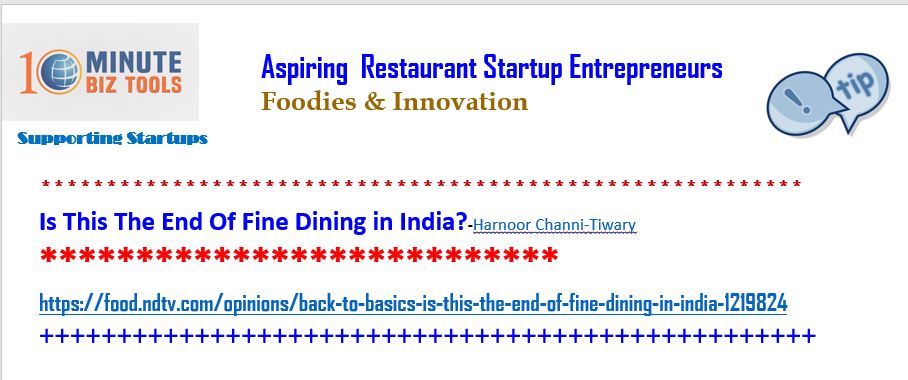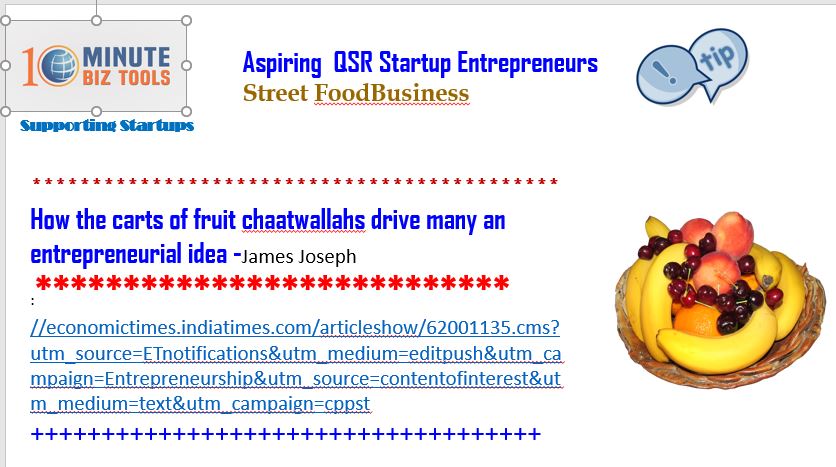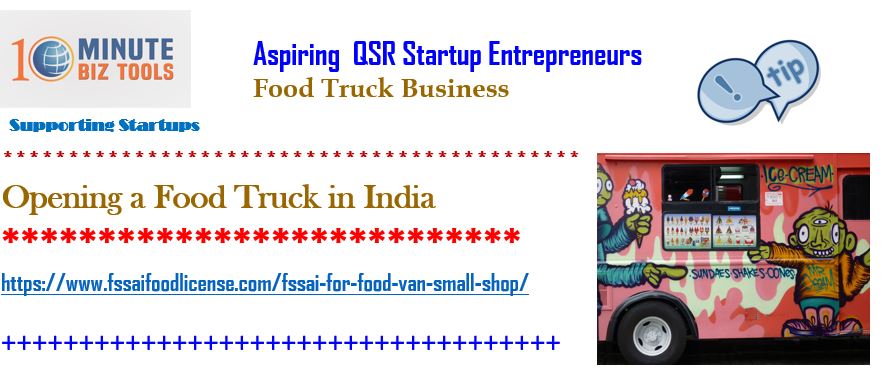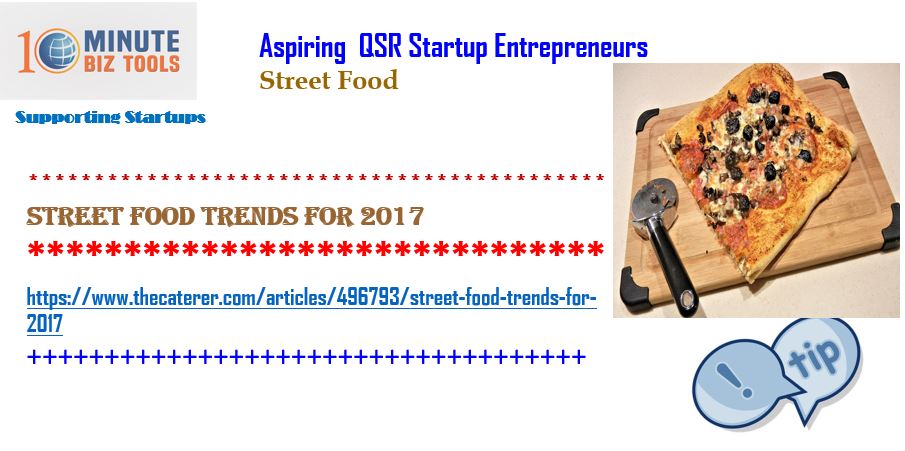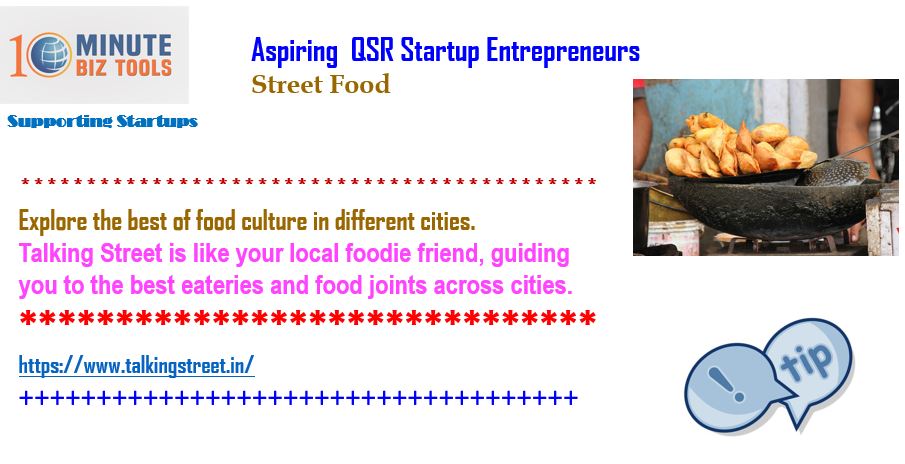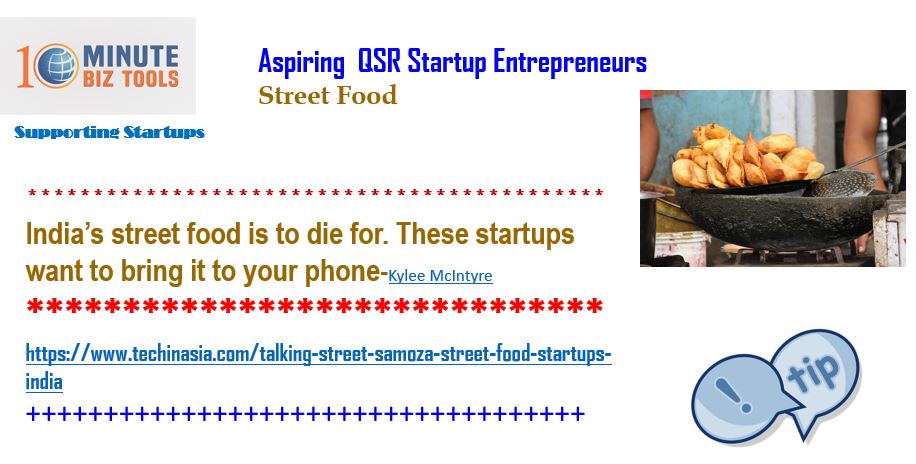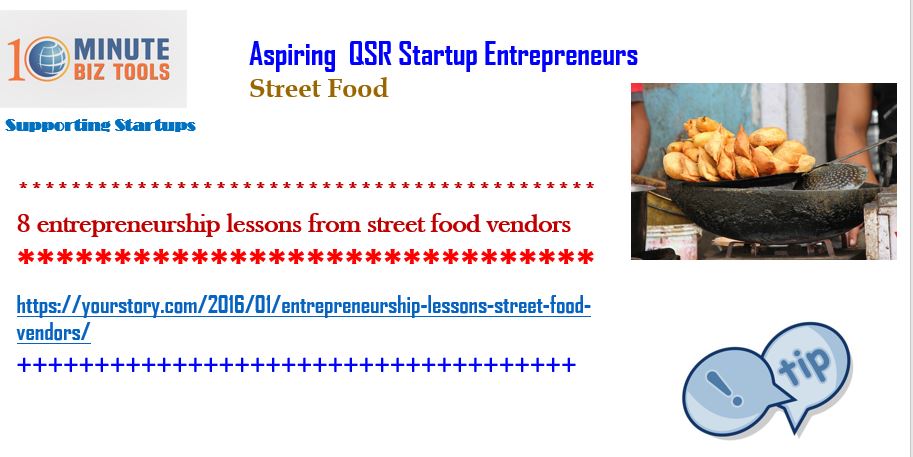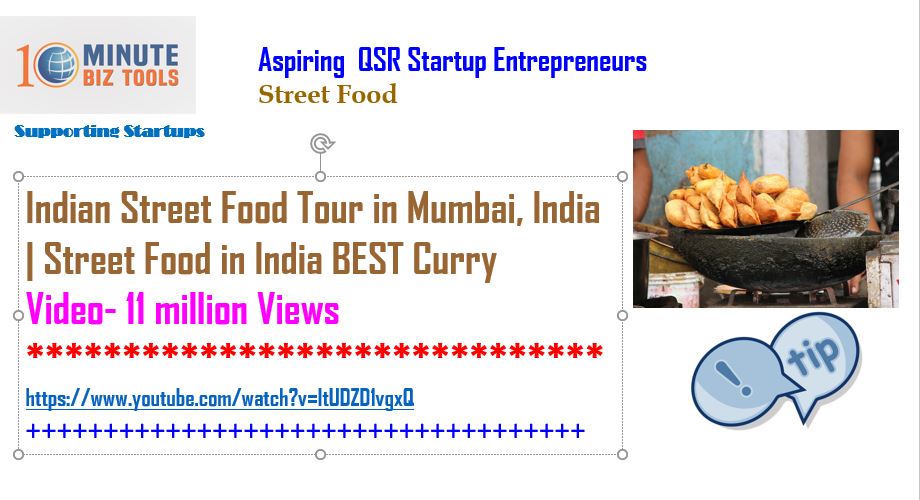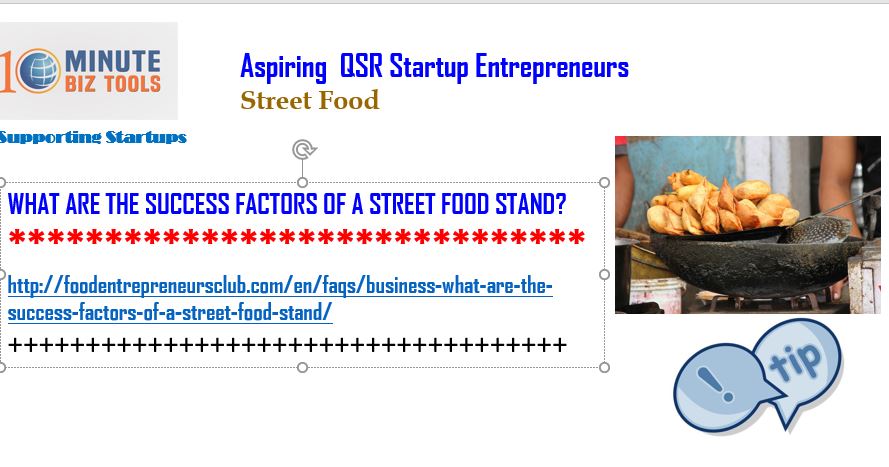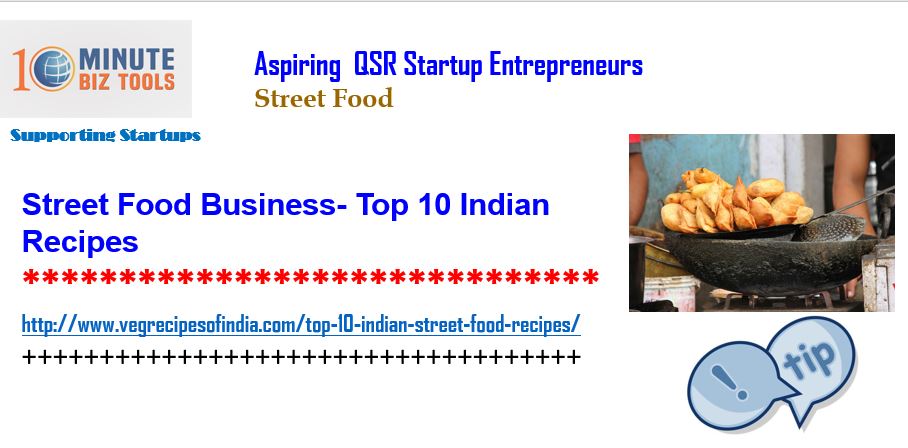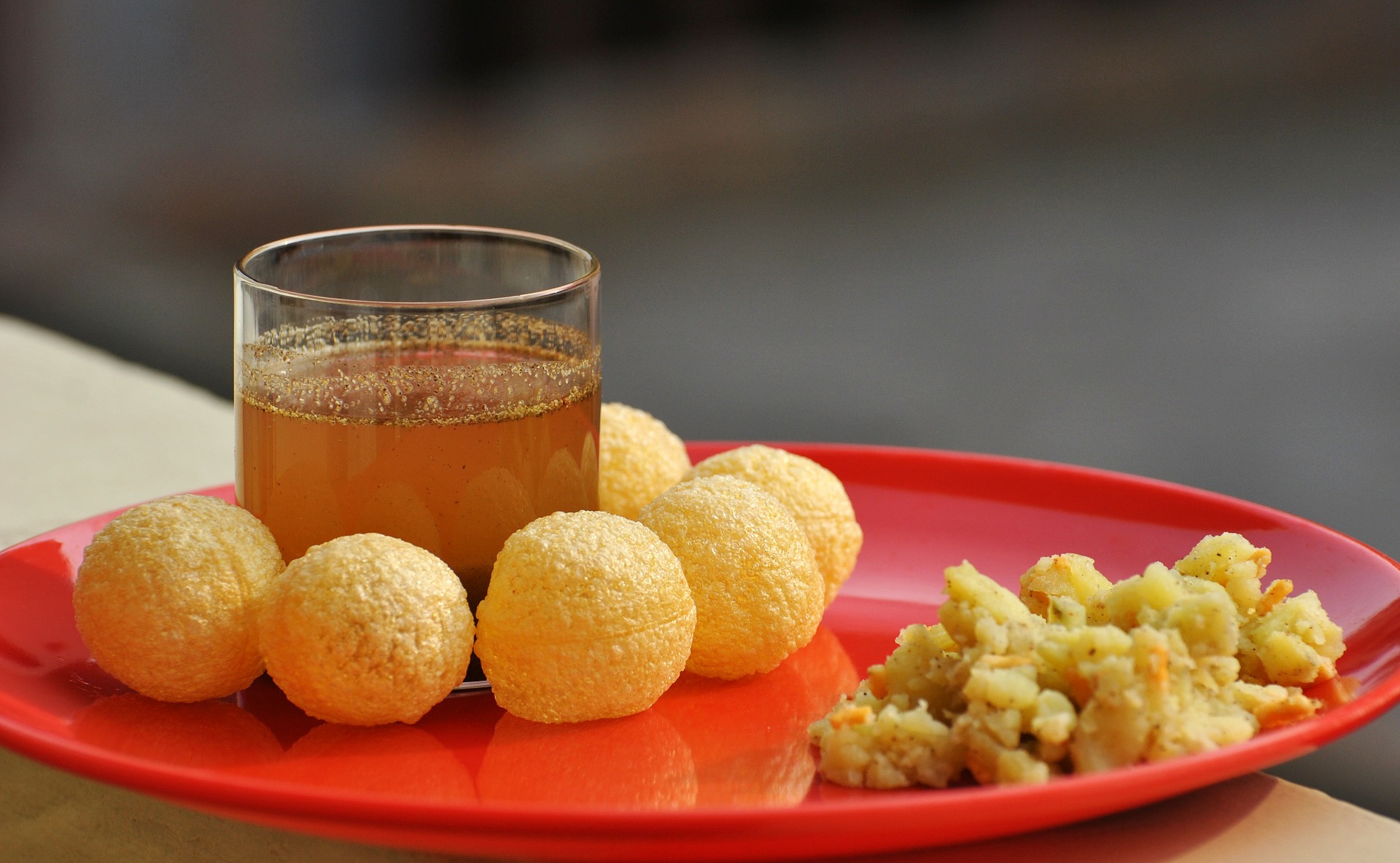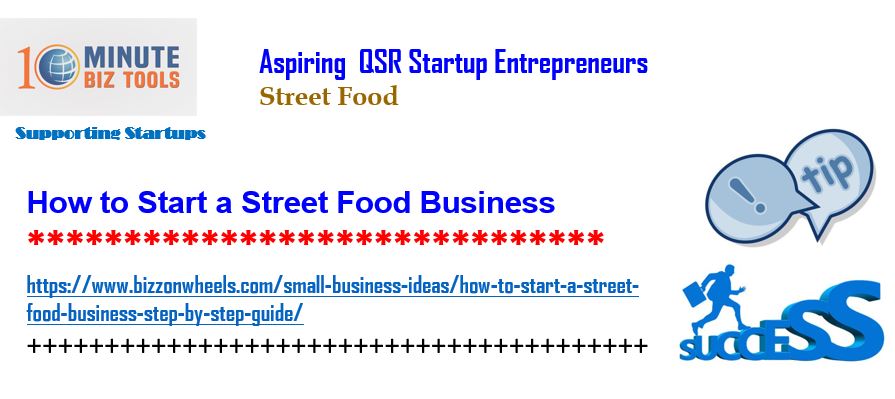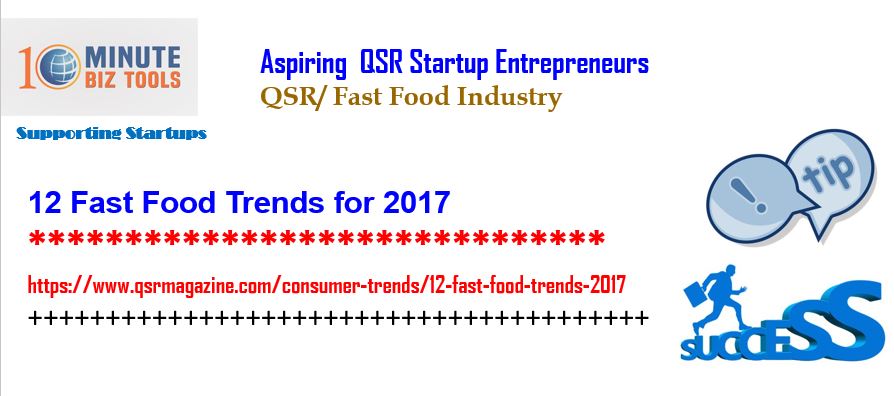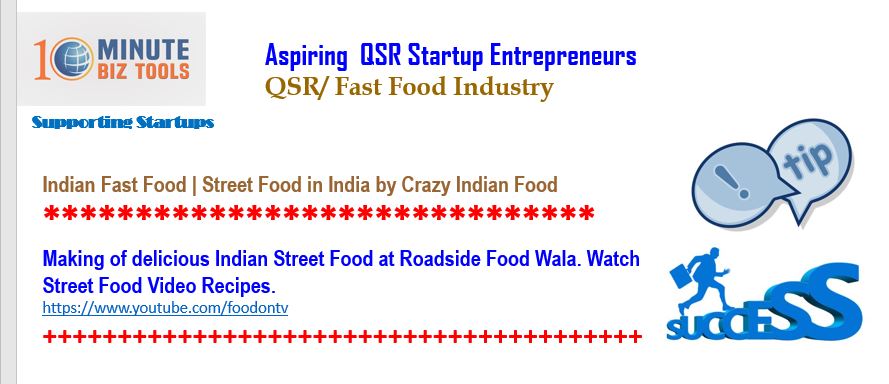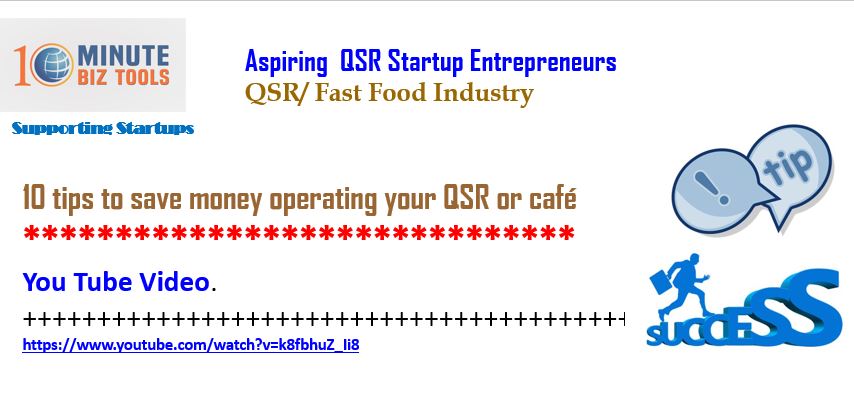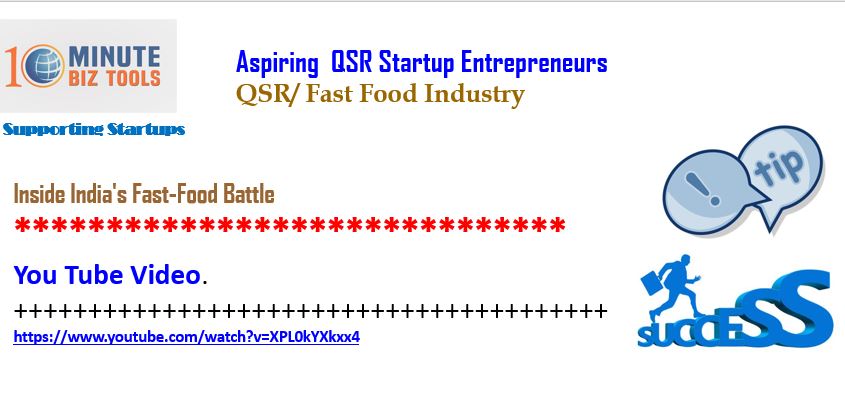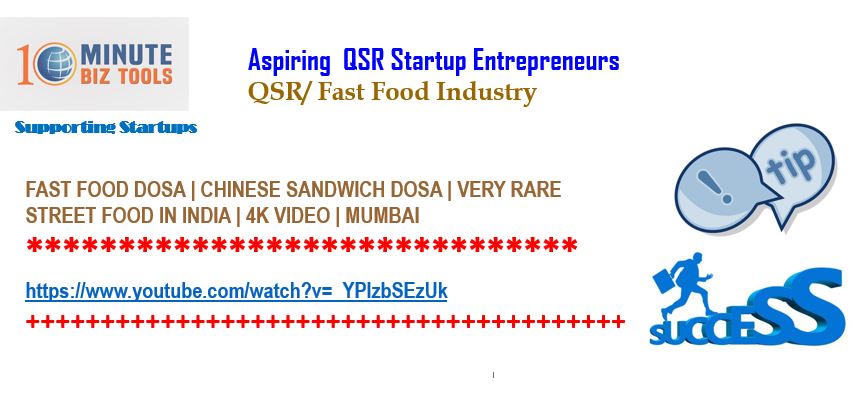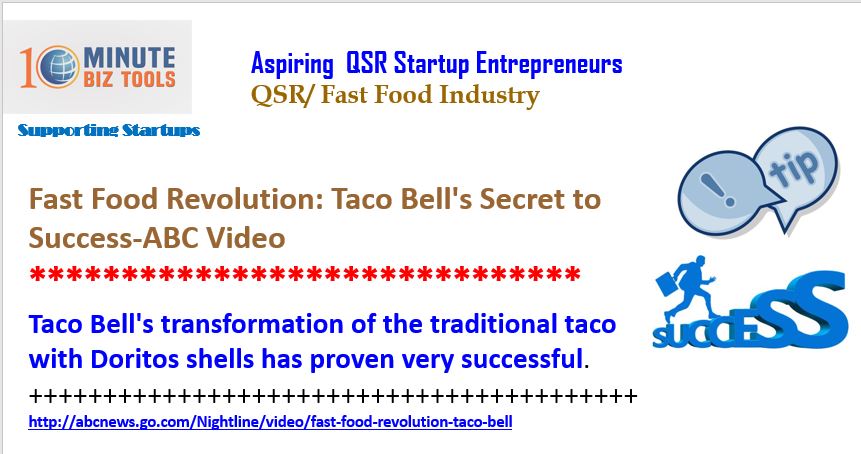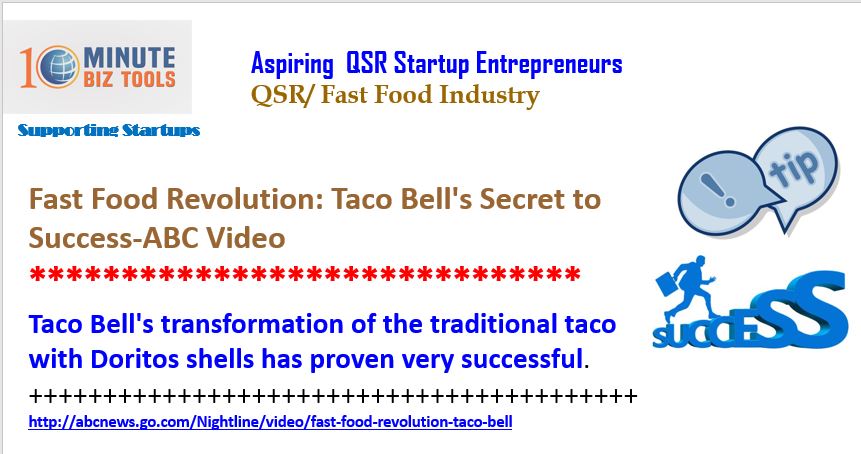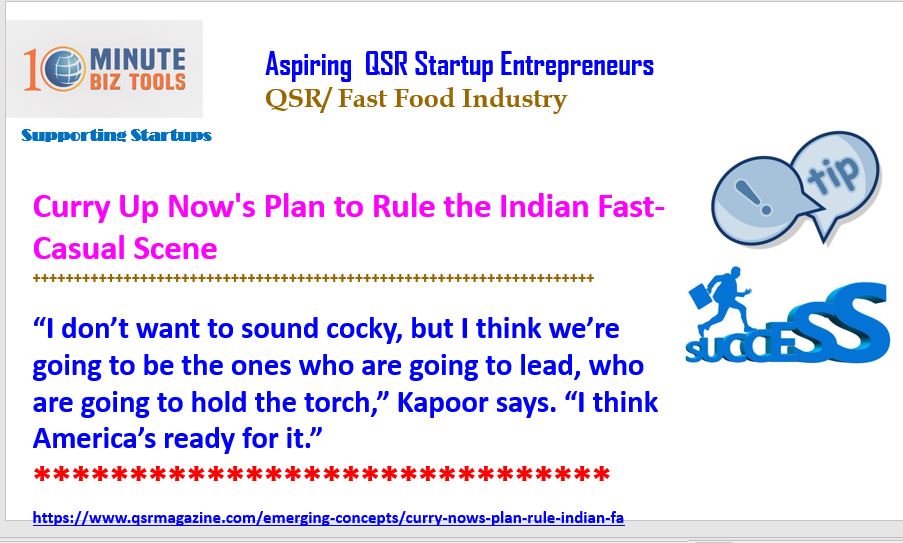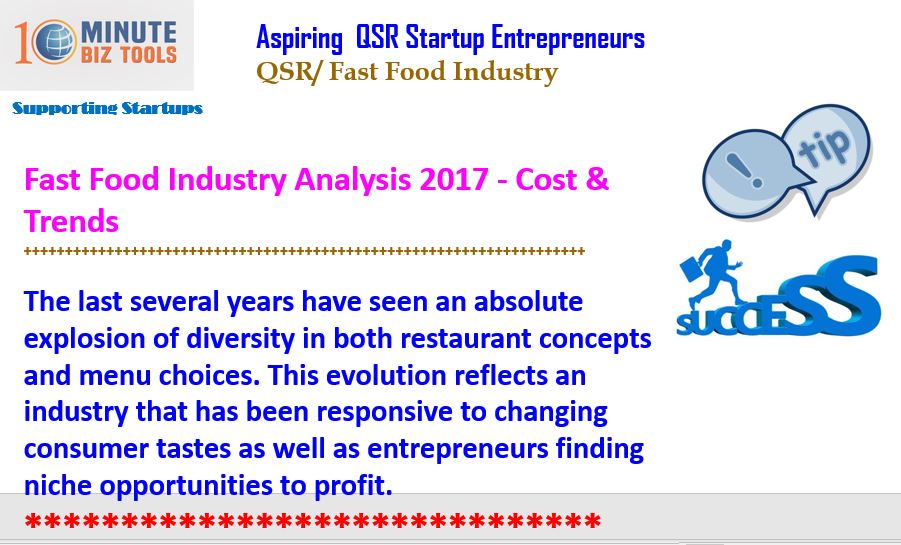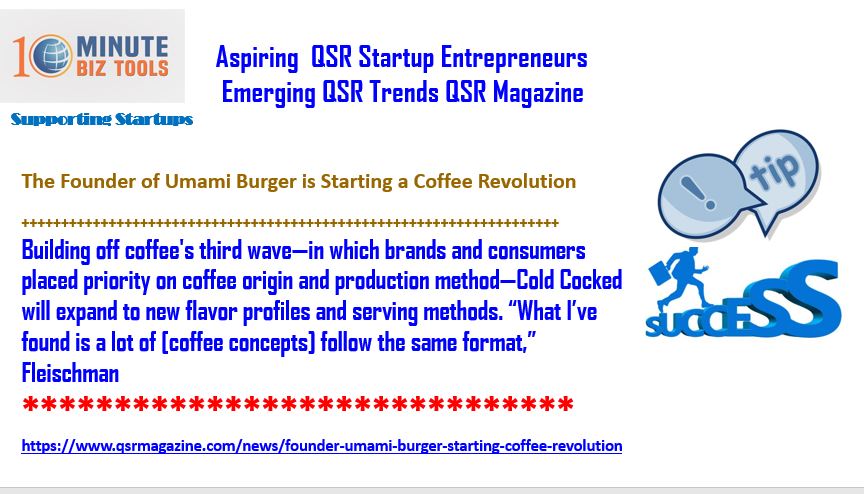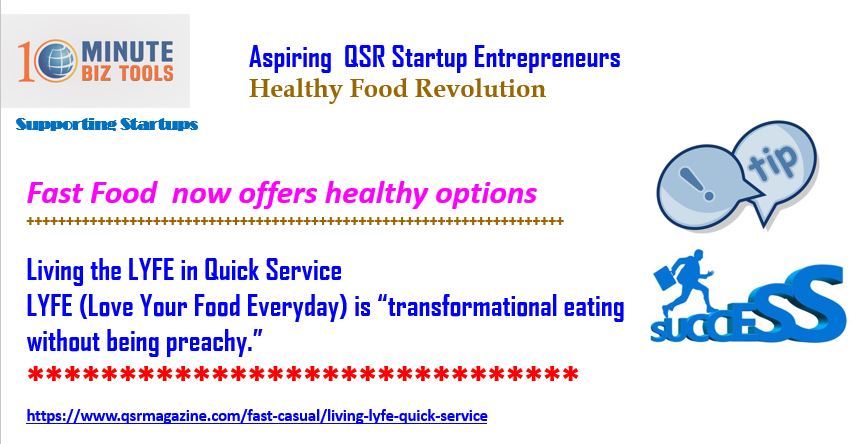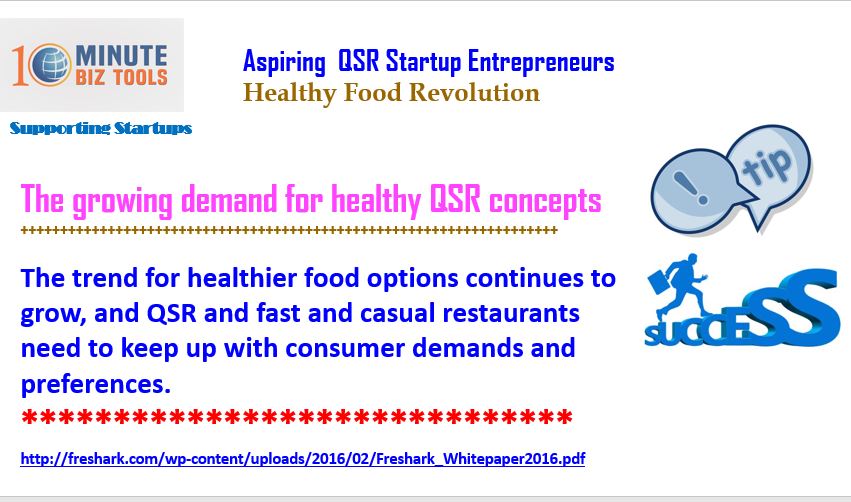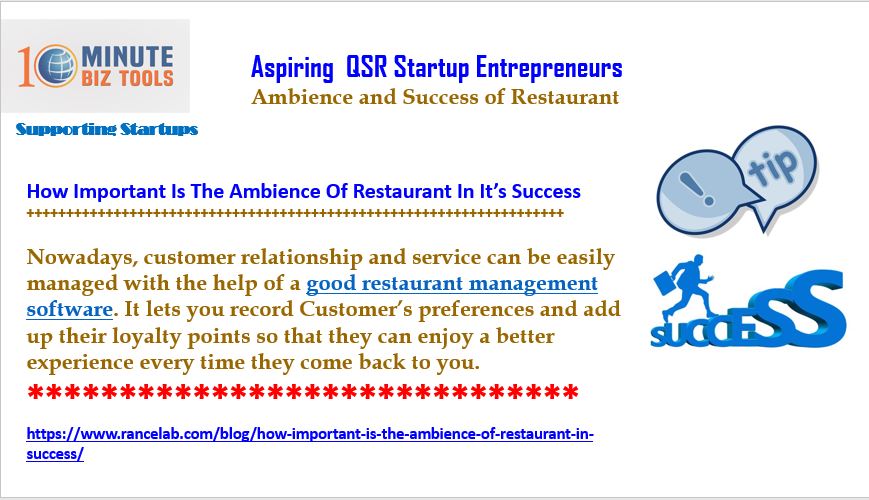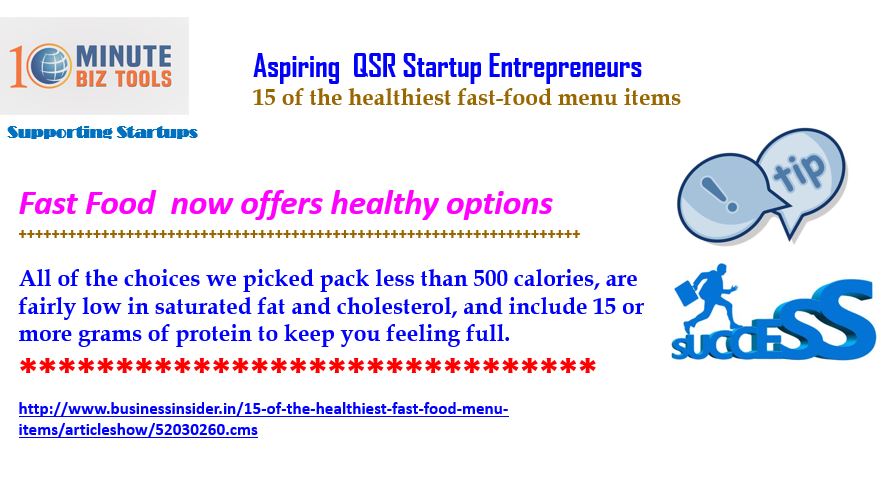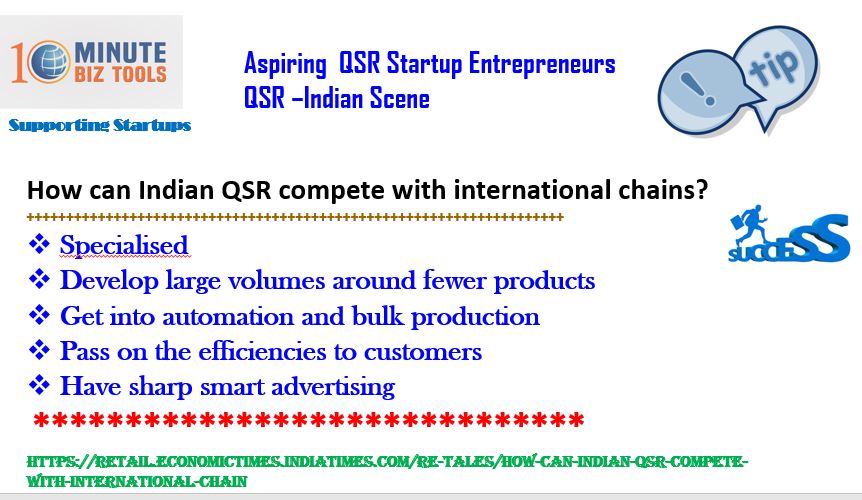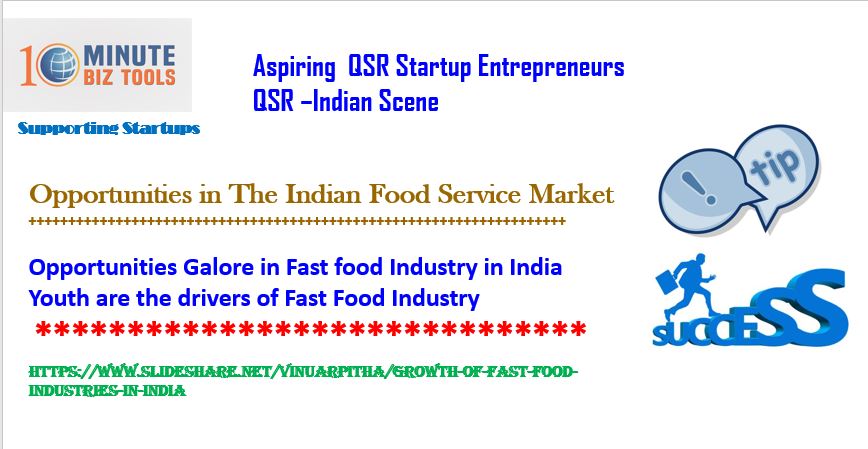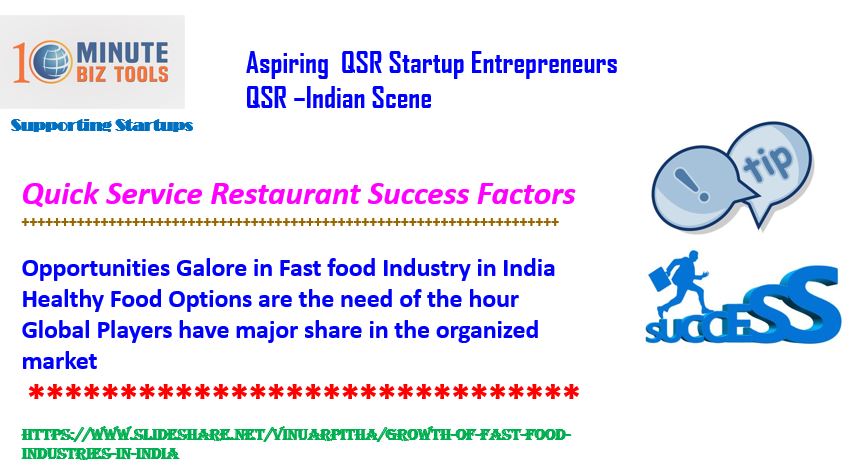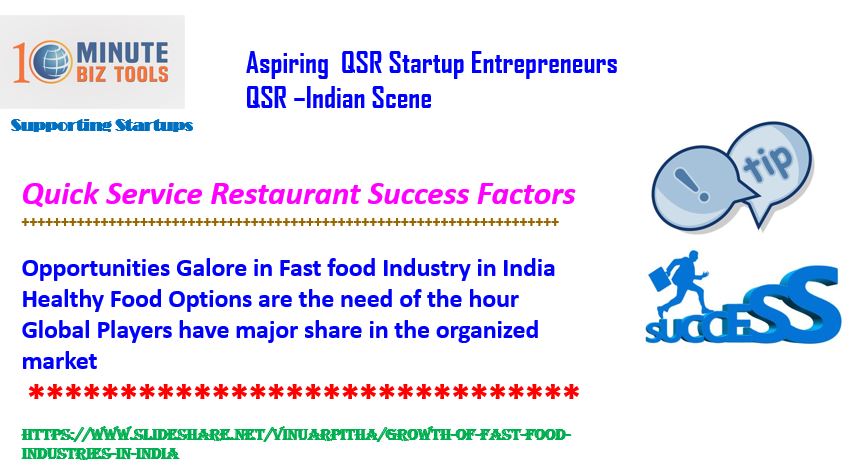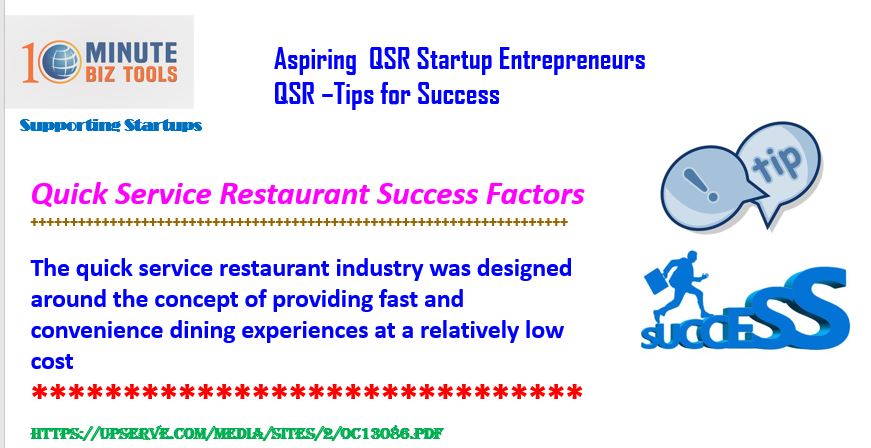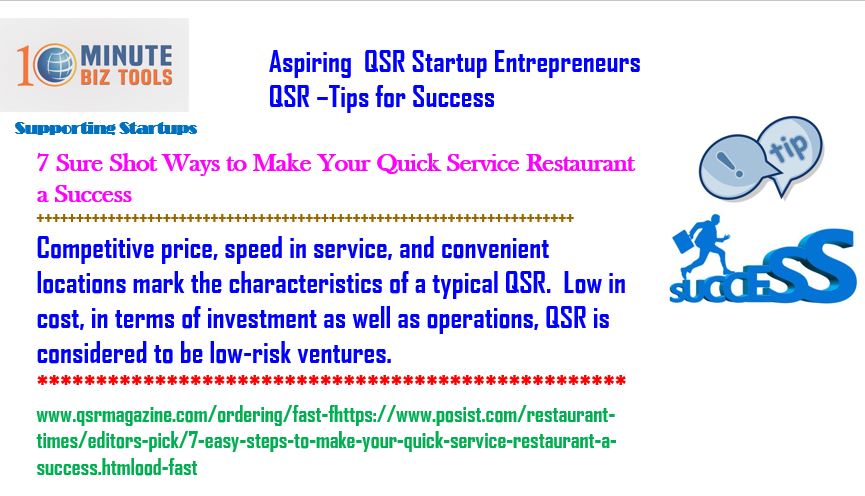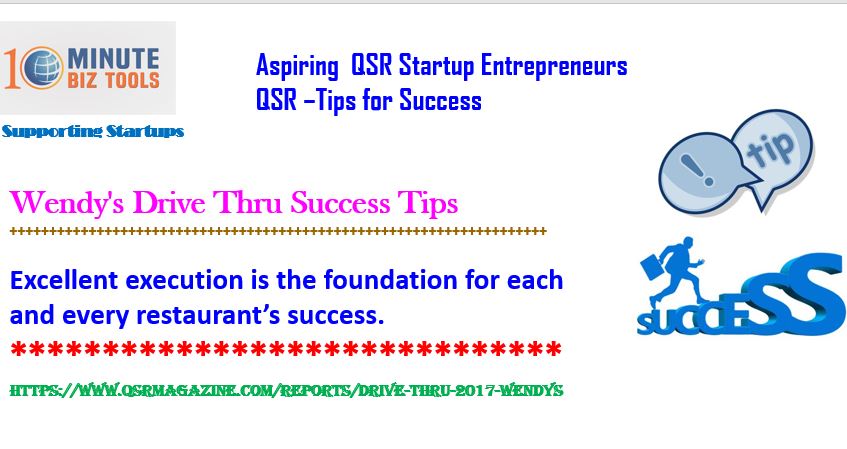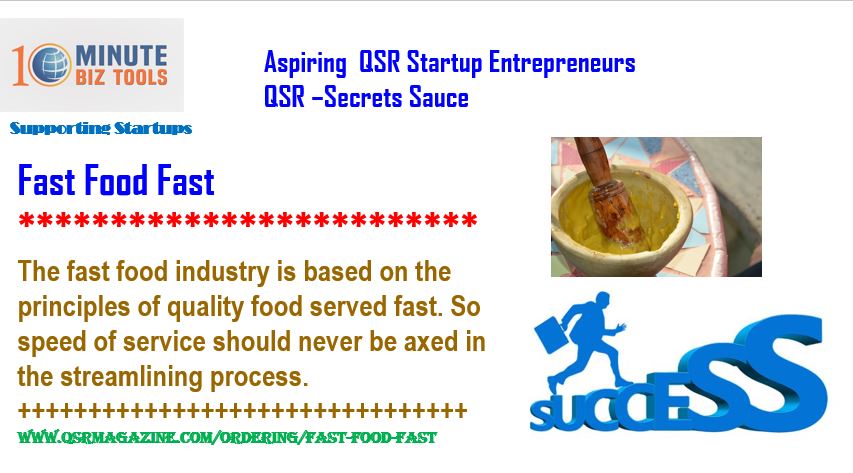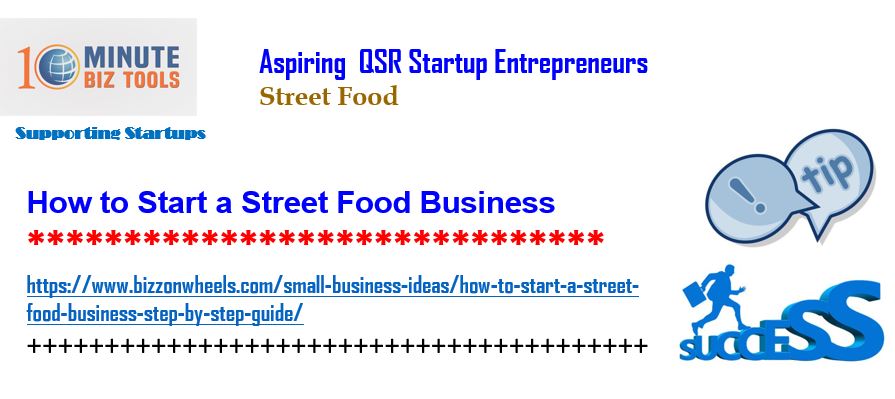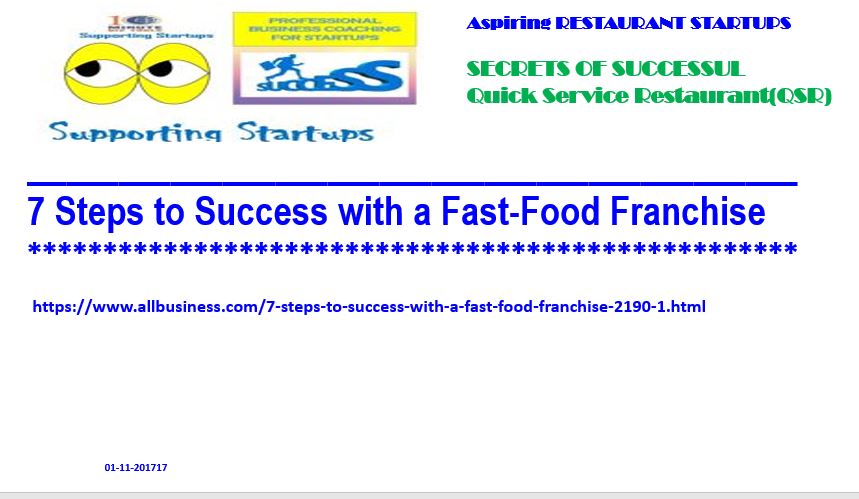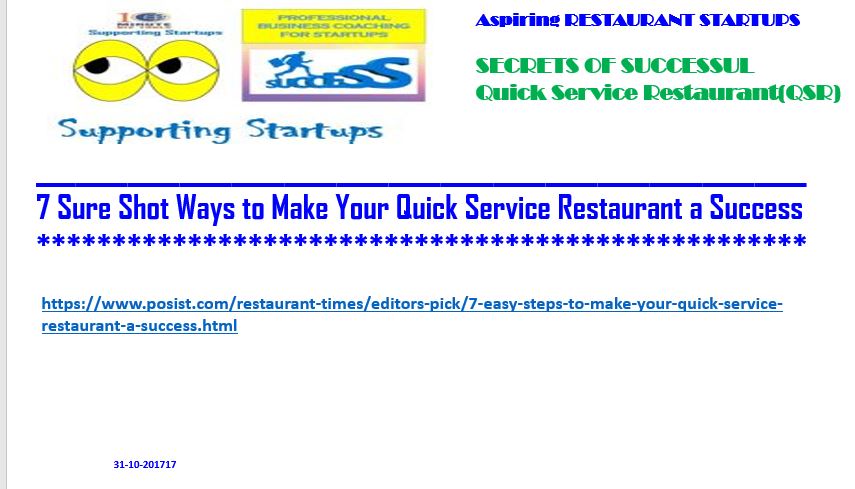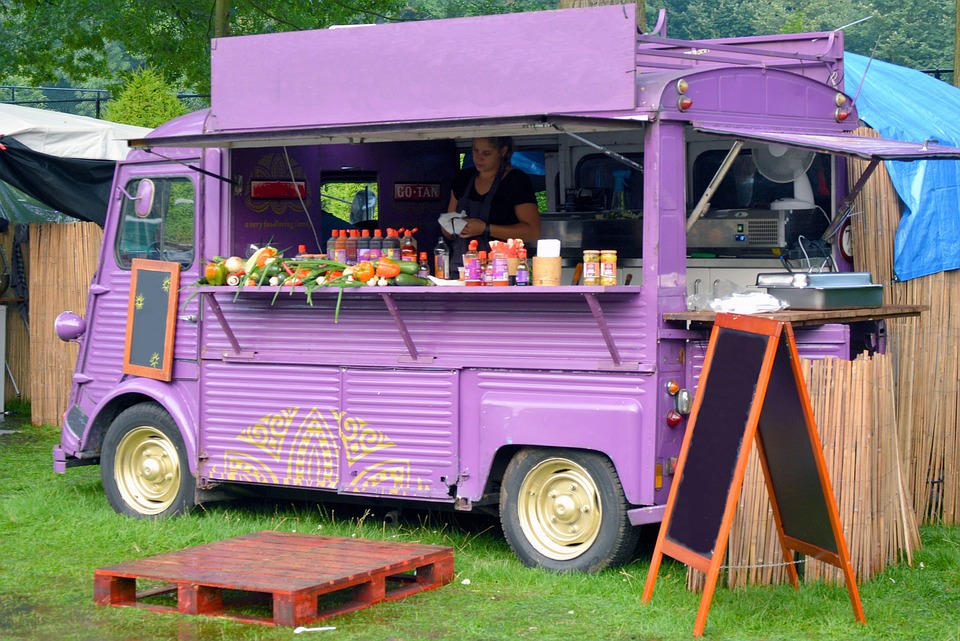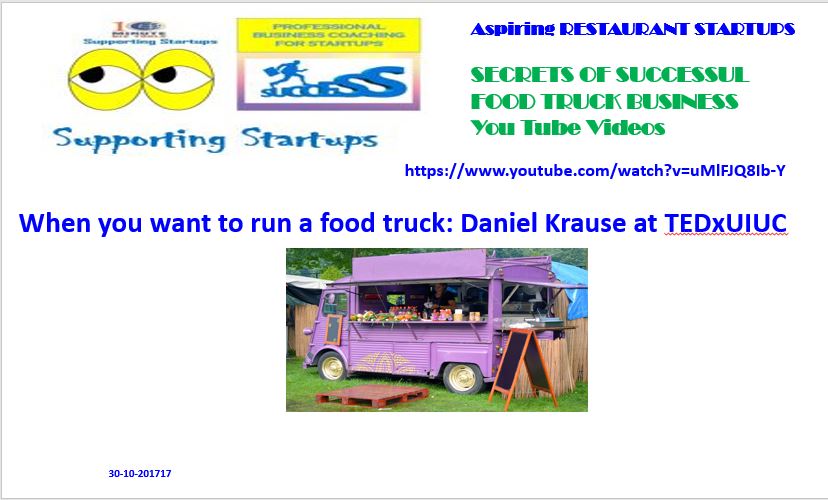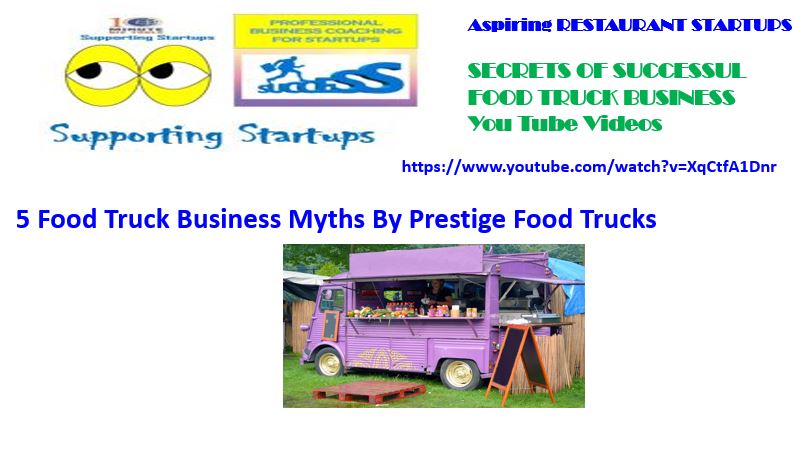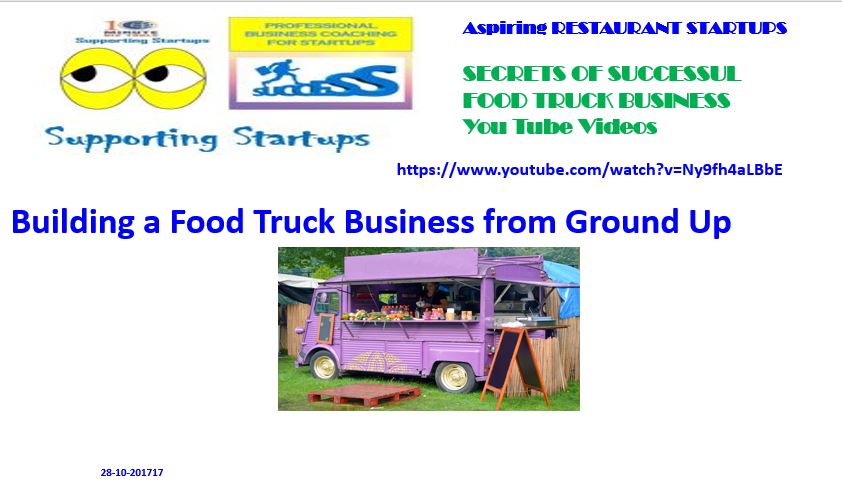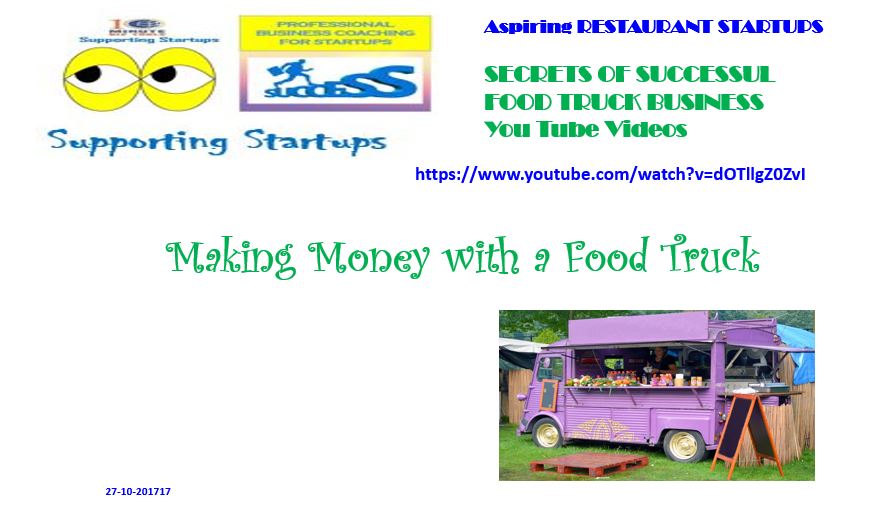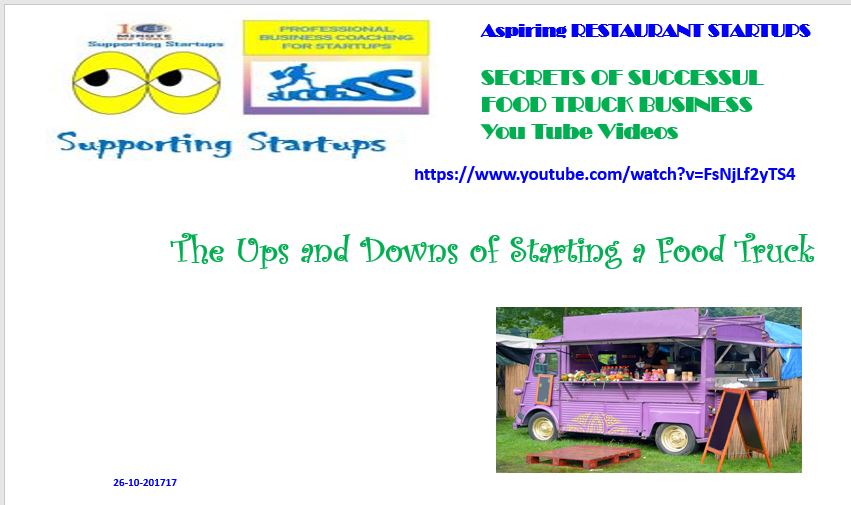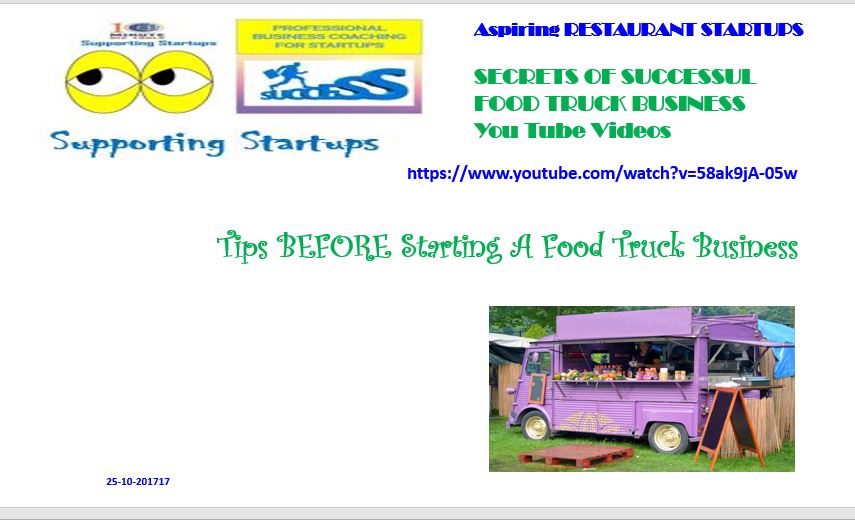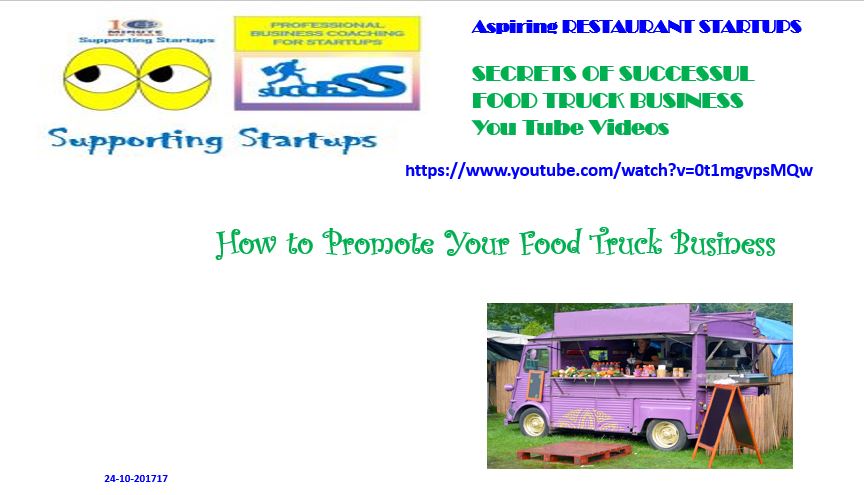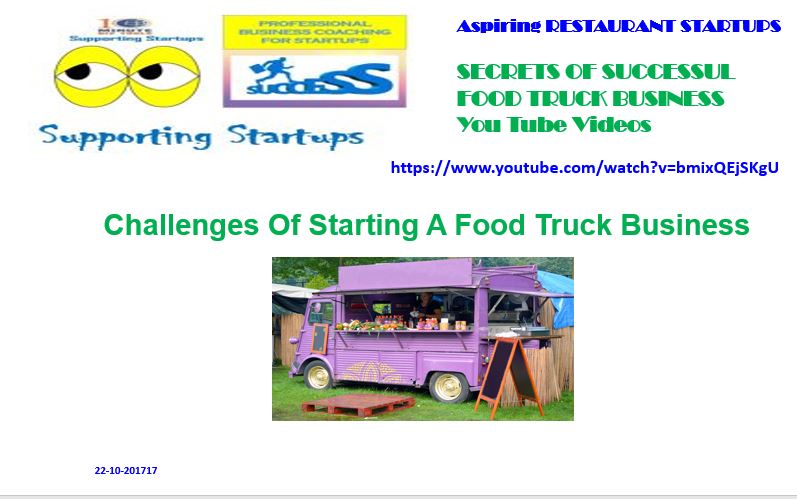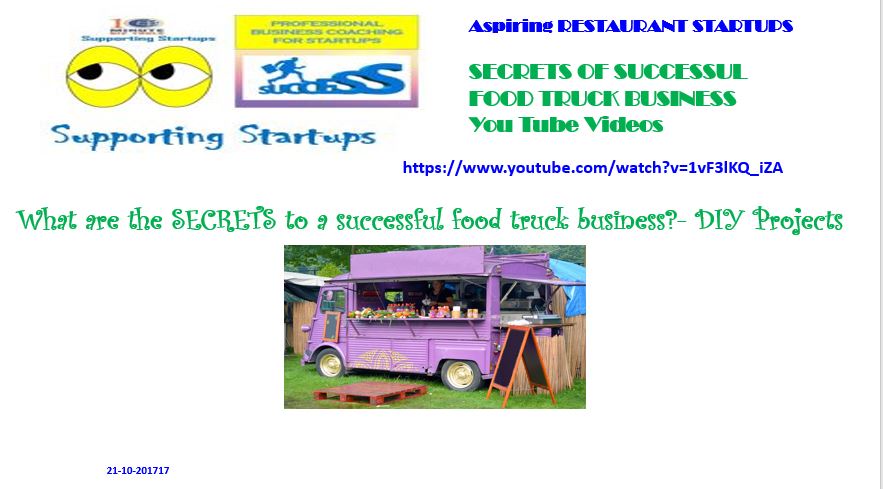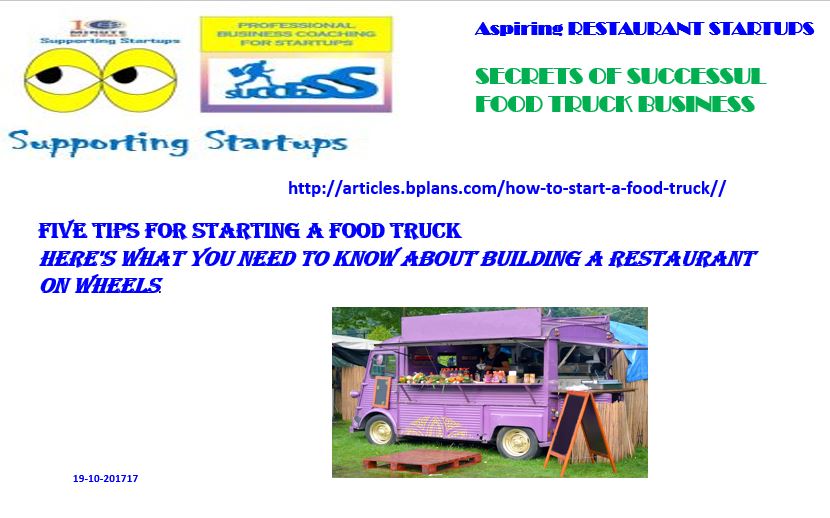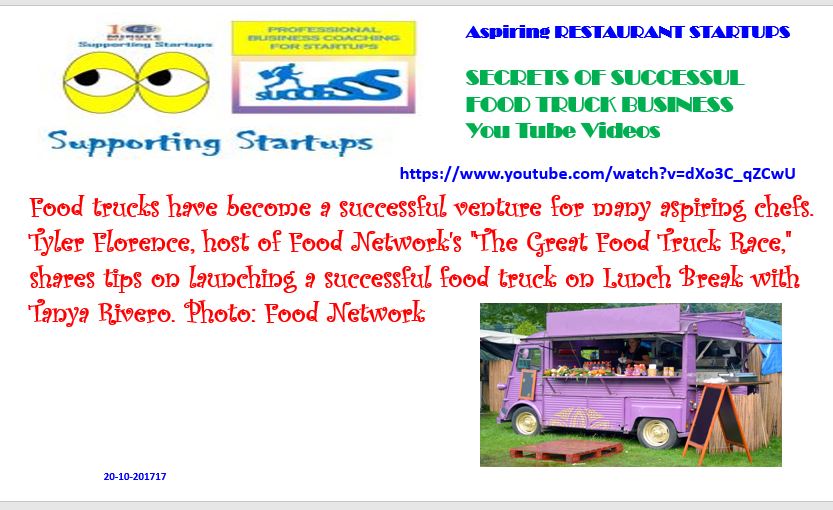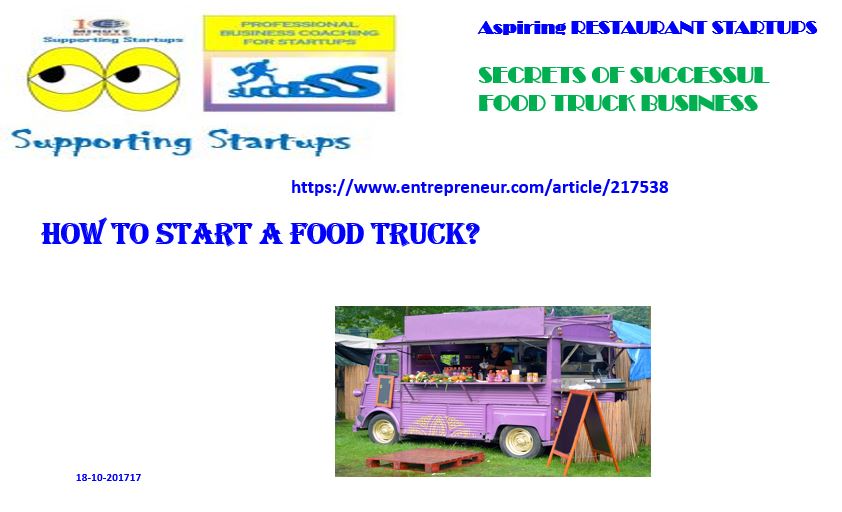 Aspiring RESTAURANT STARTUPS
SECRETS OF SUCCESSFUL FOOD TRUCK BUSINESS SERIES #

8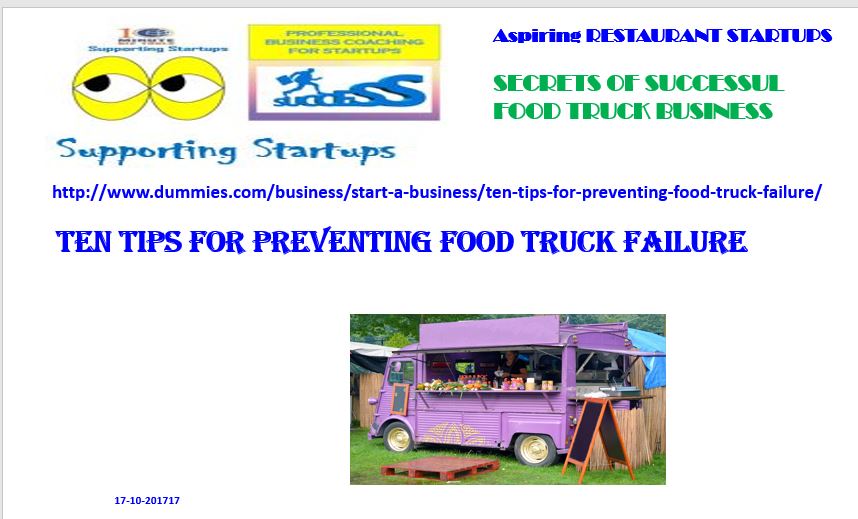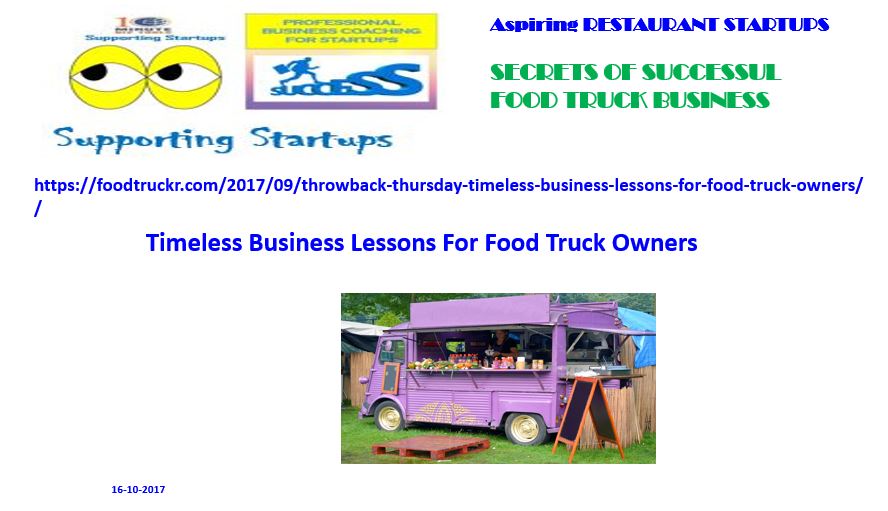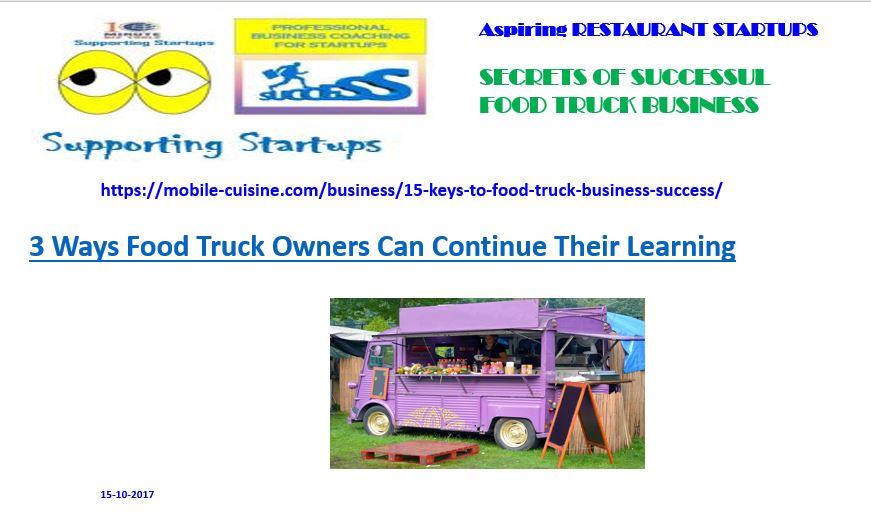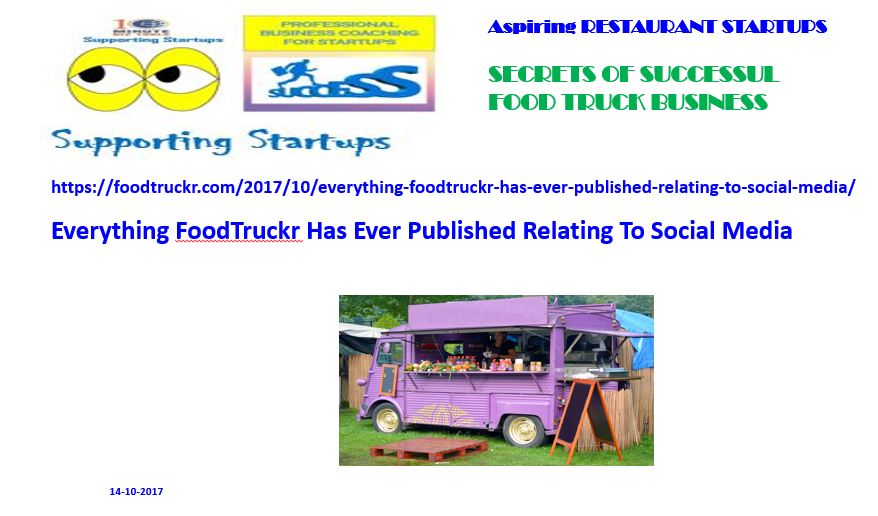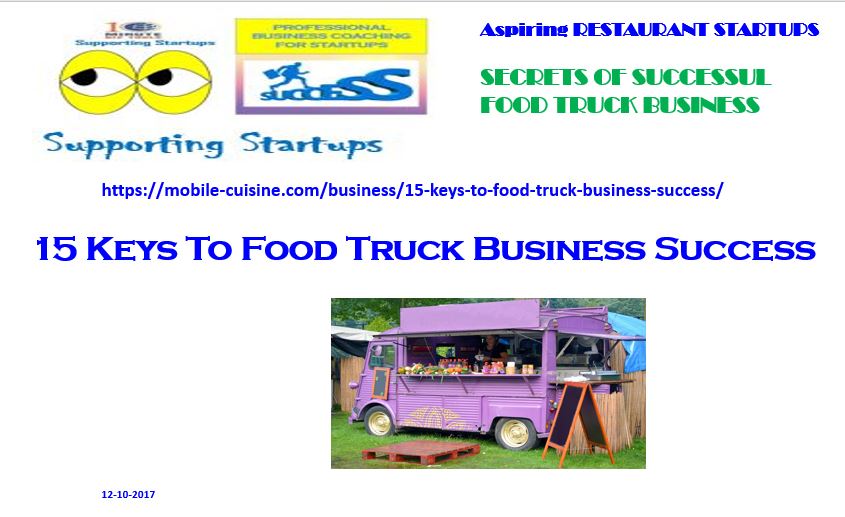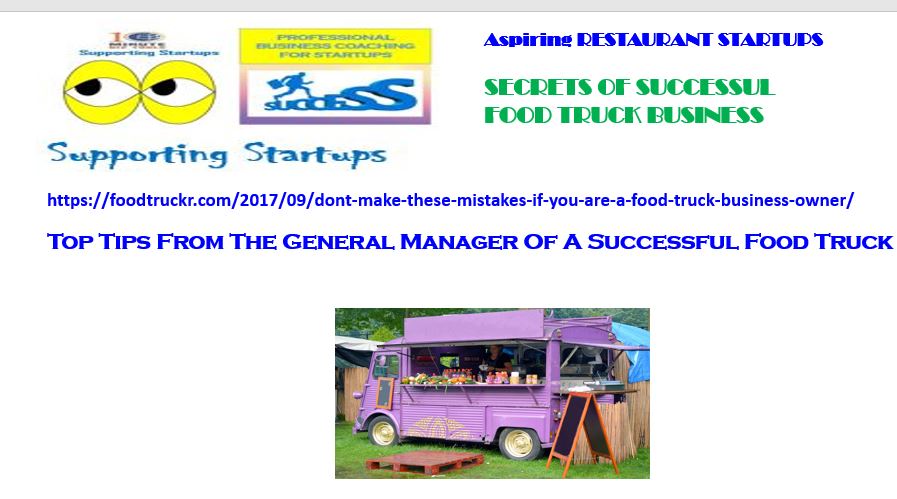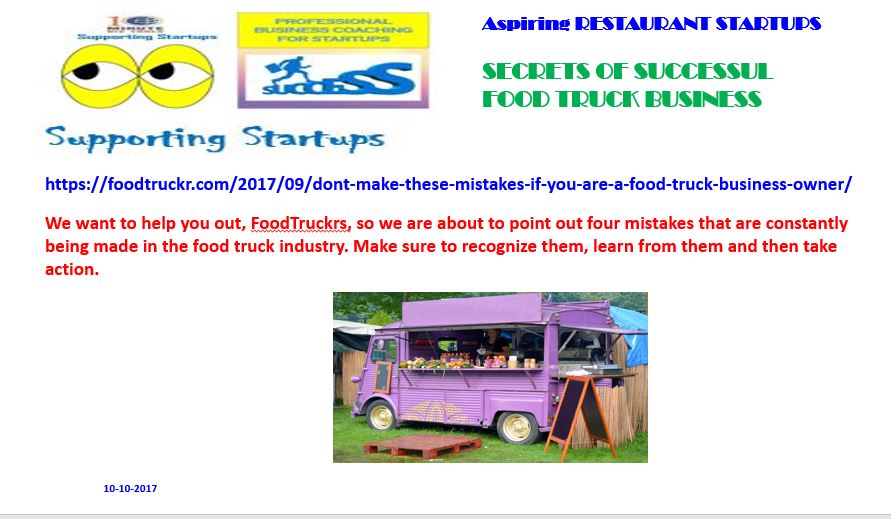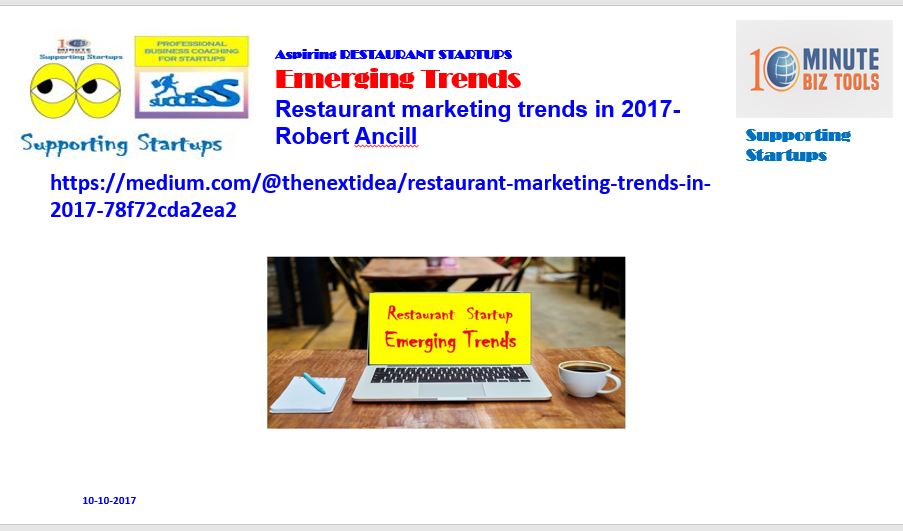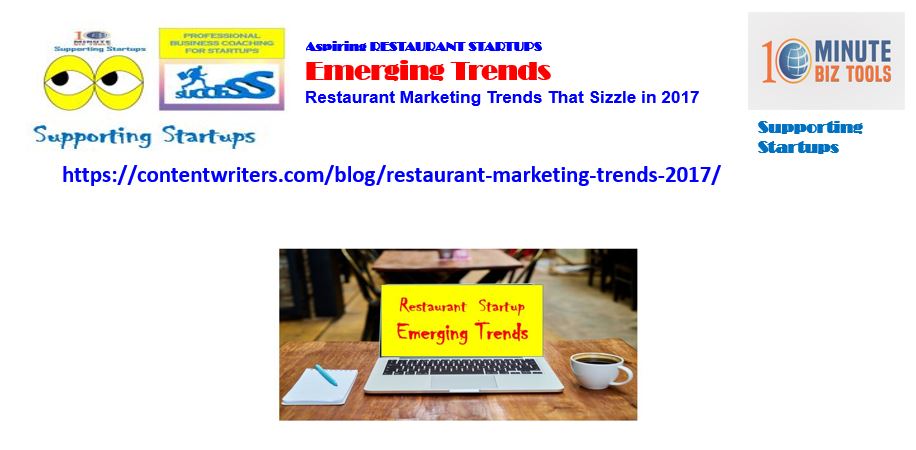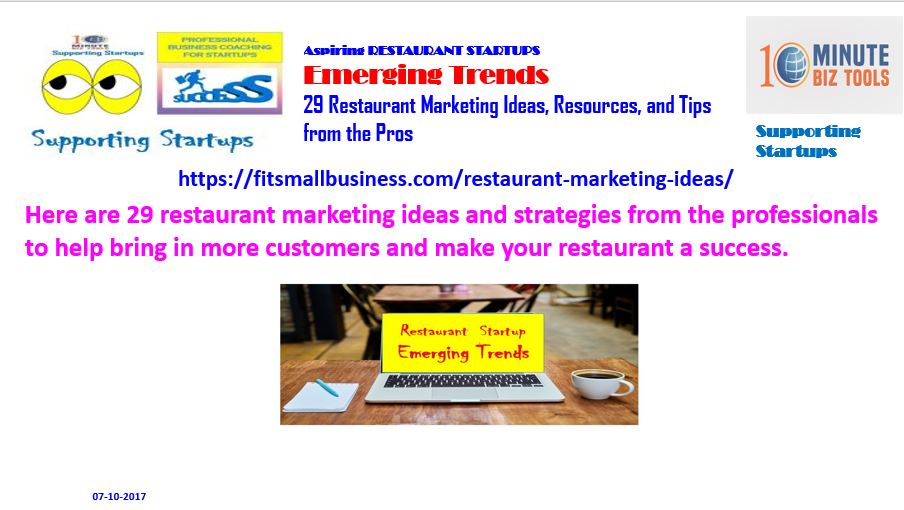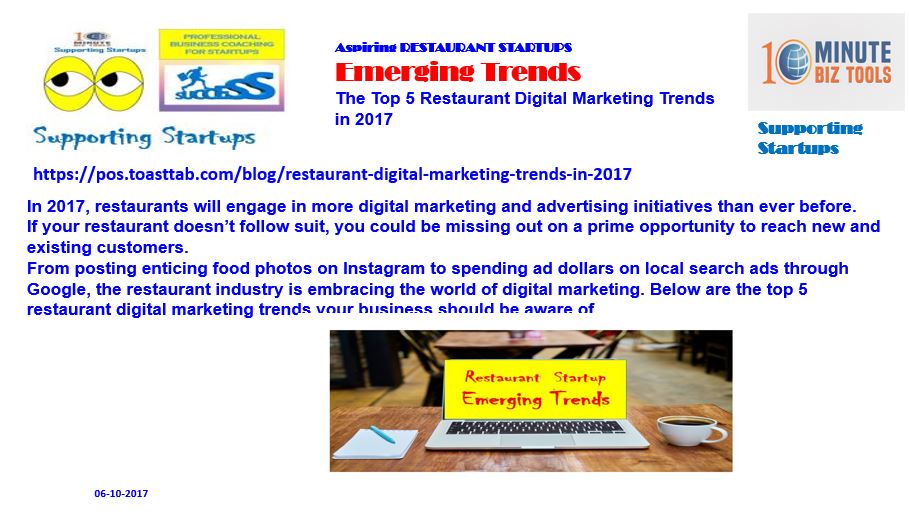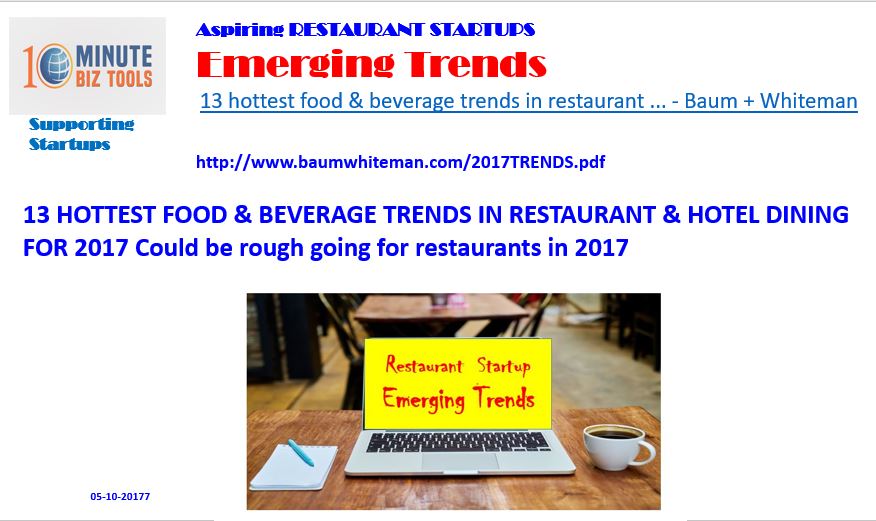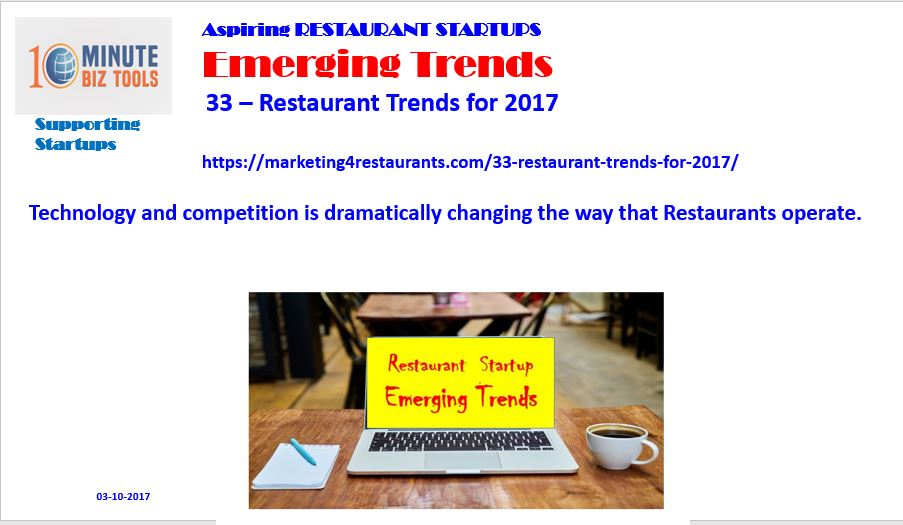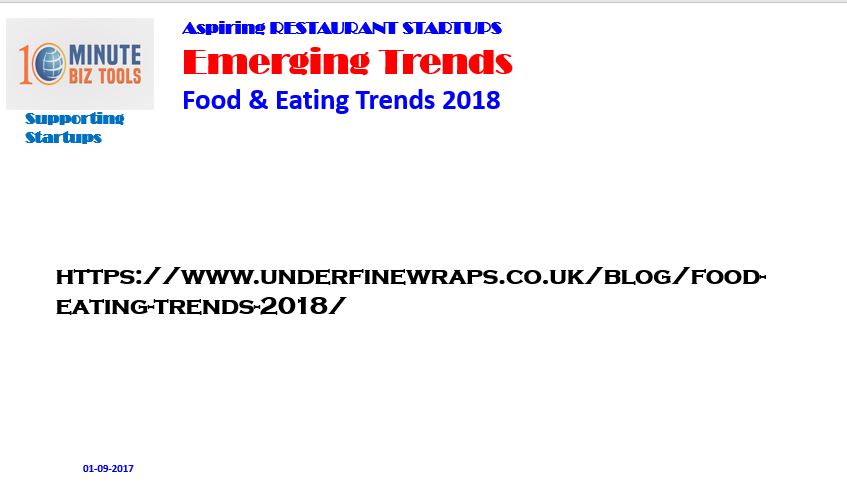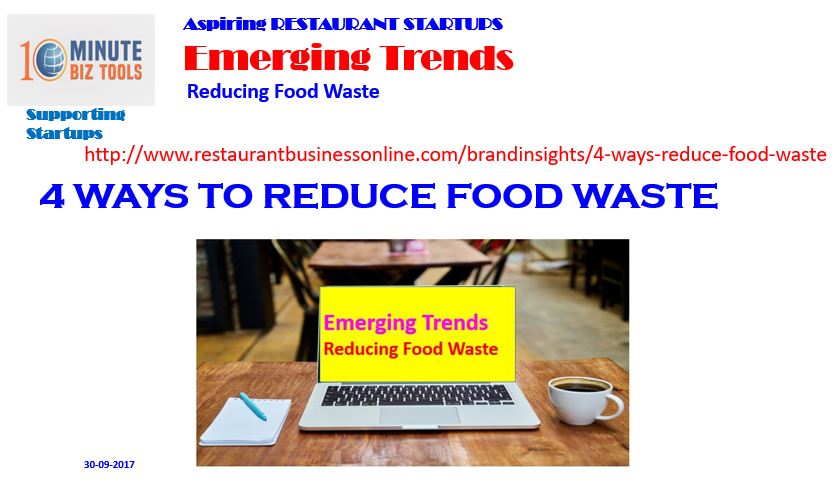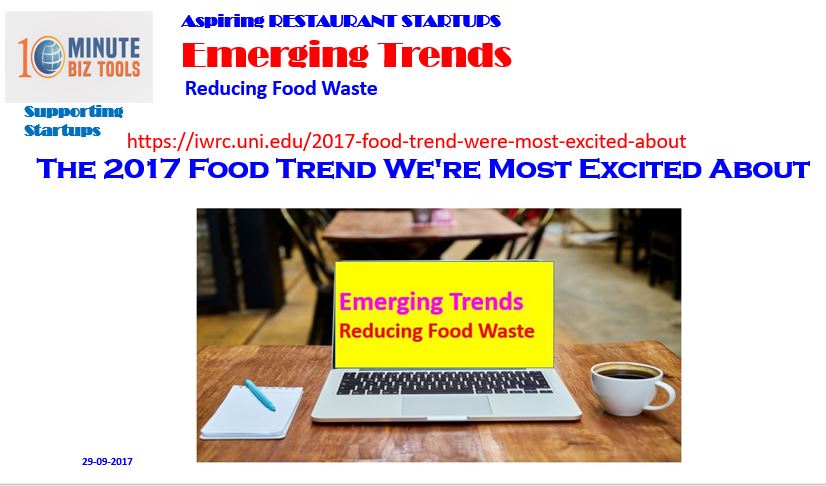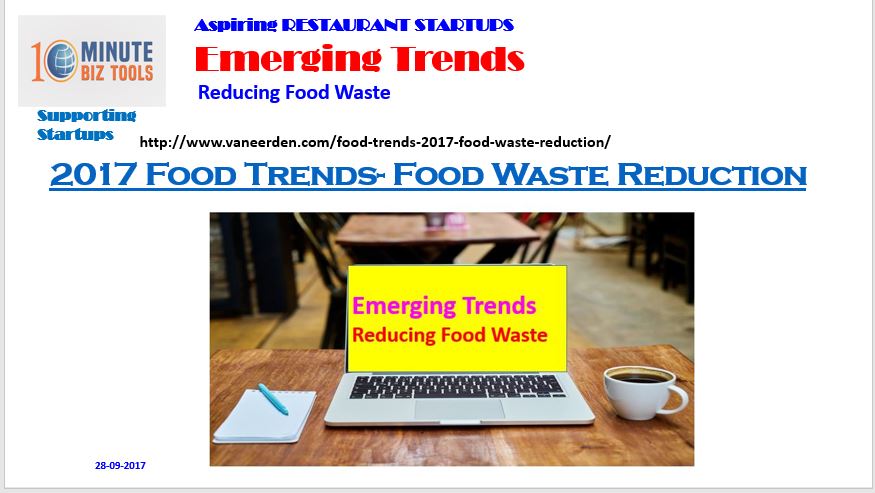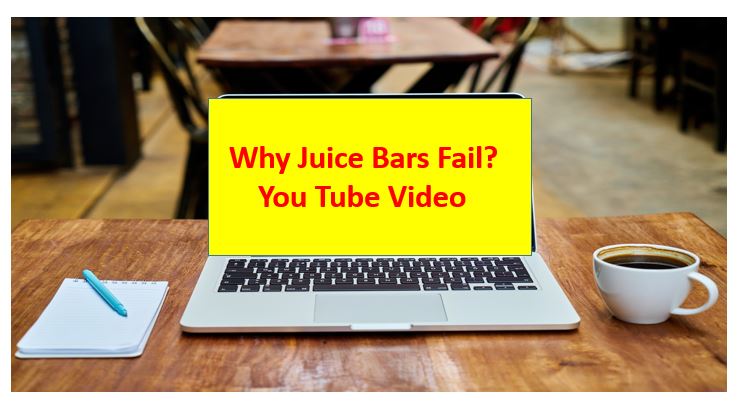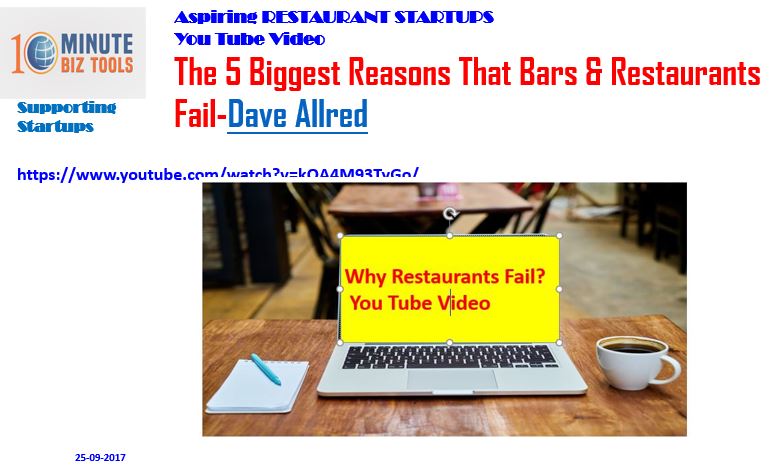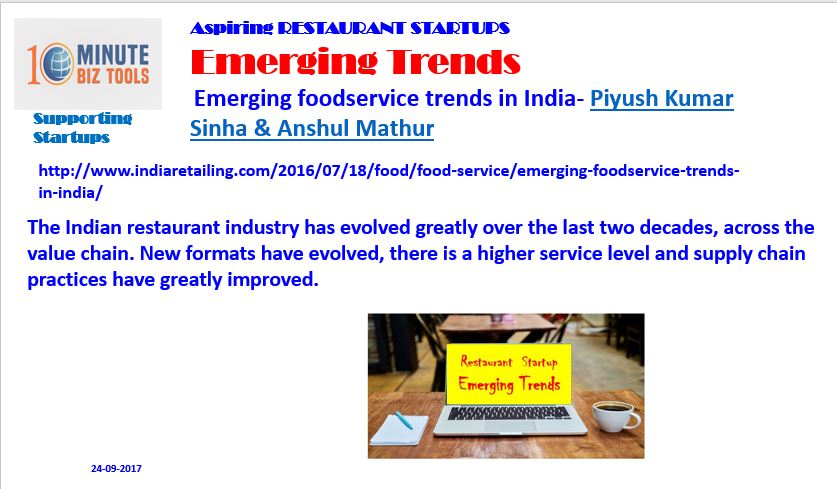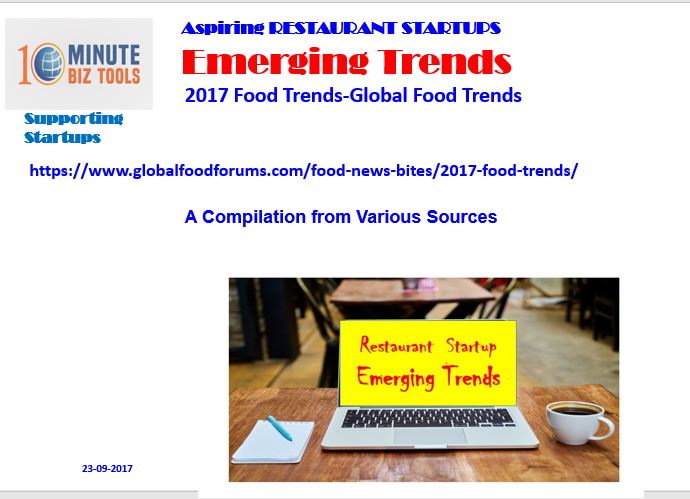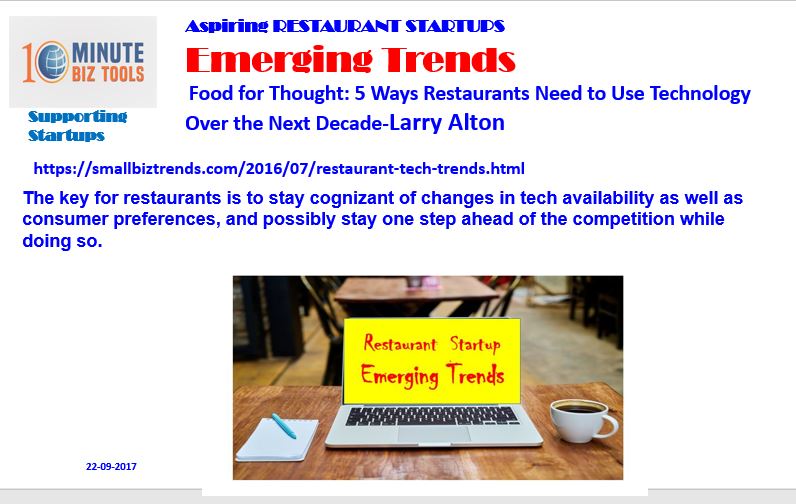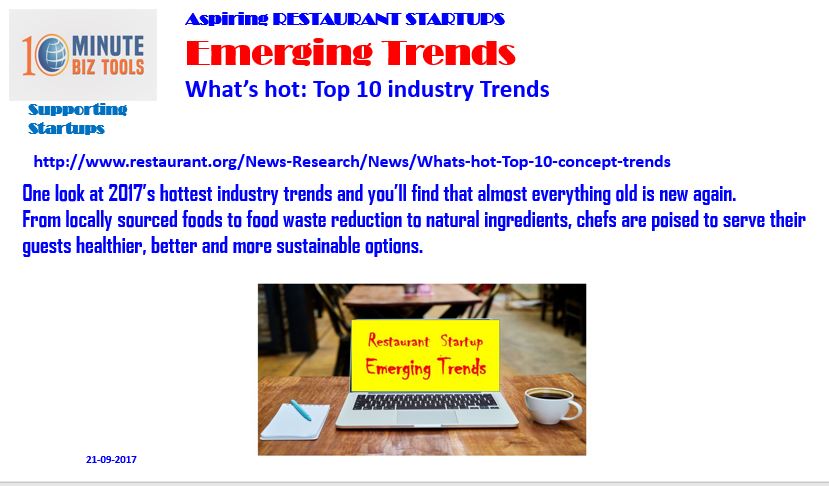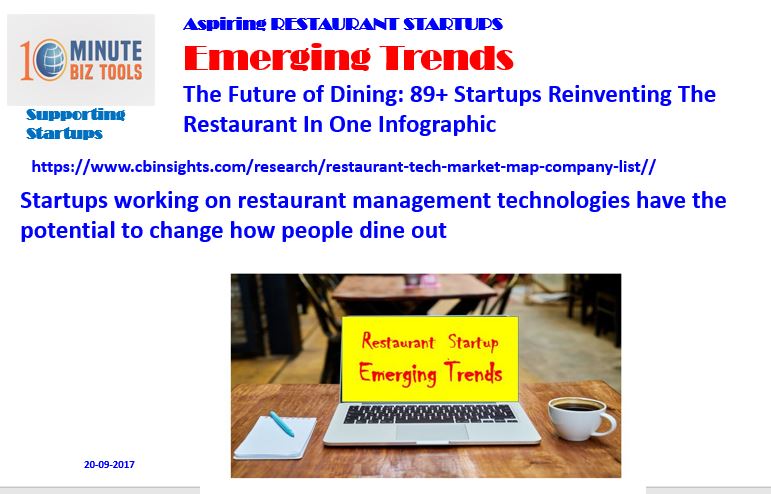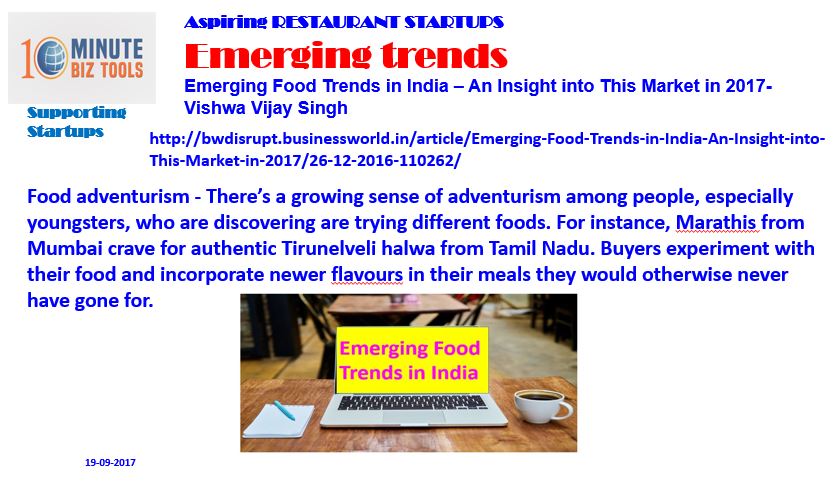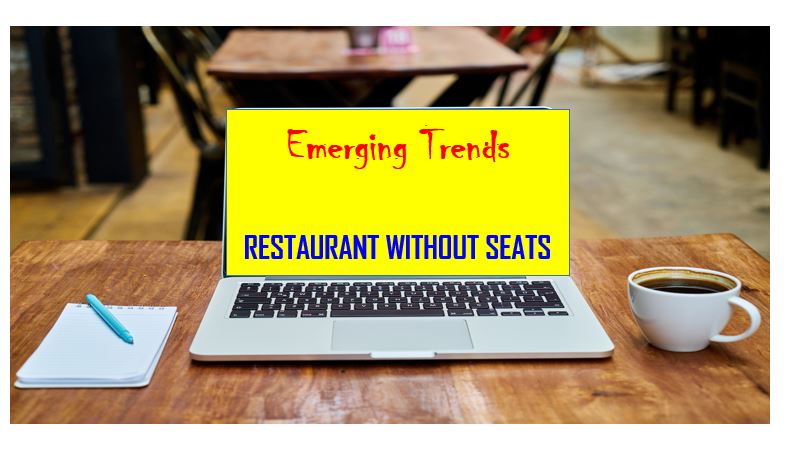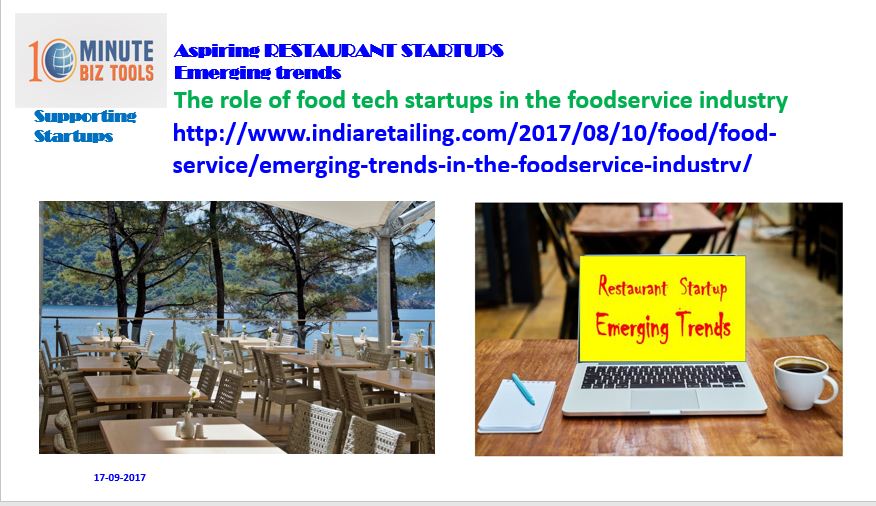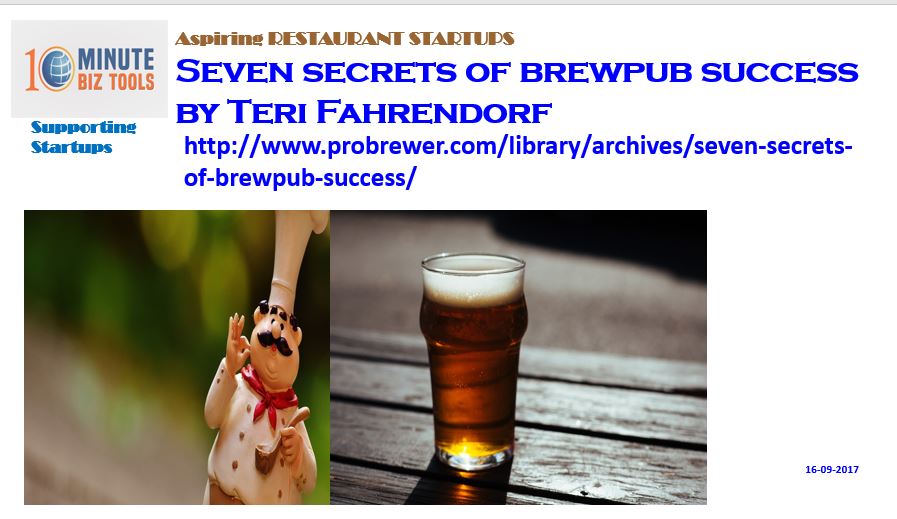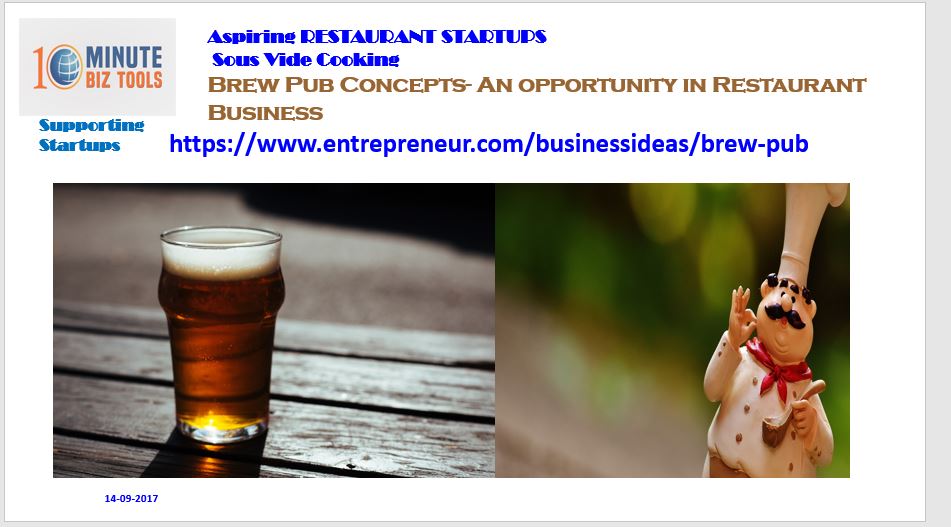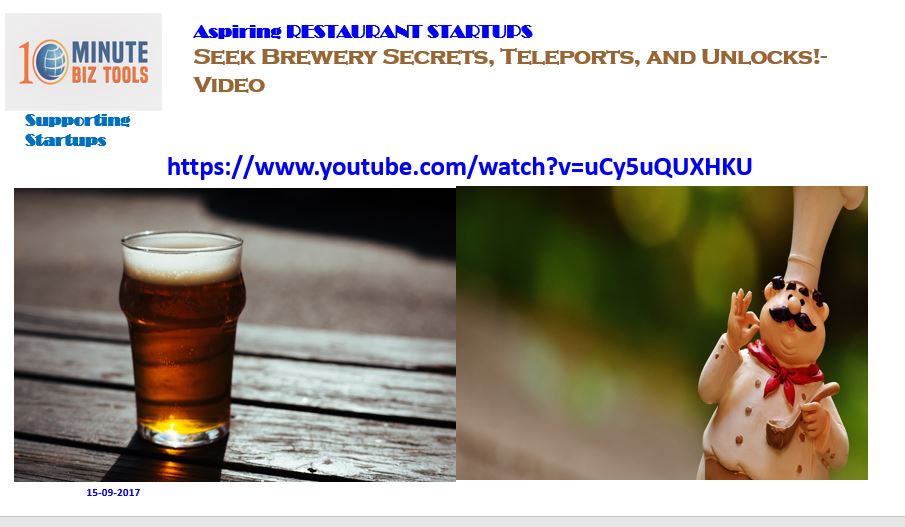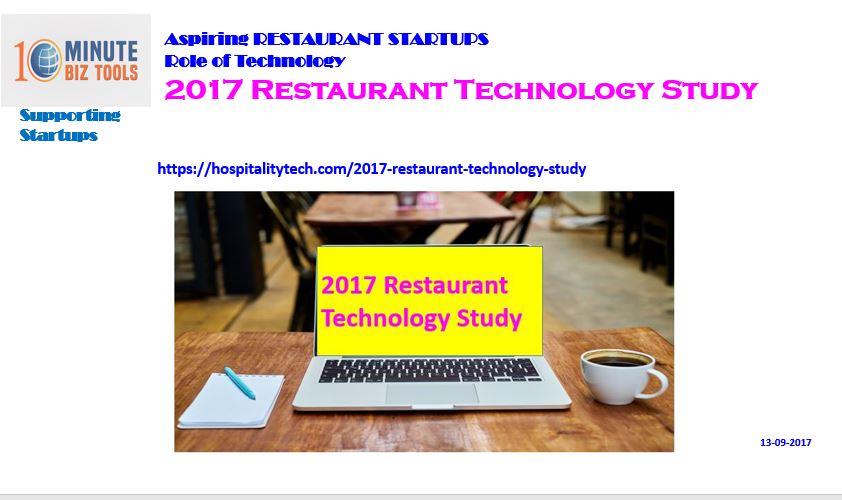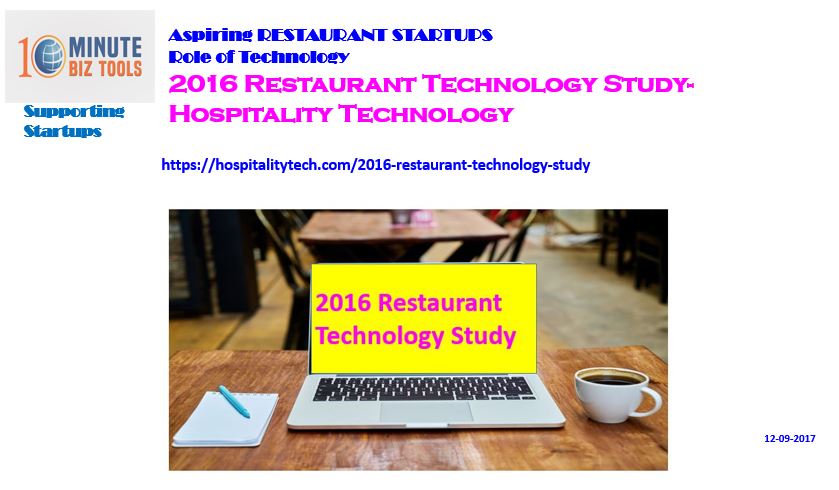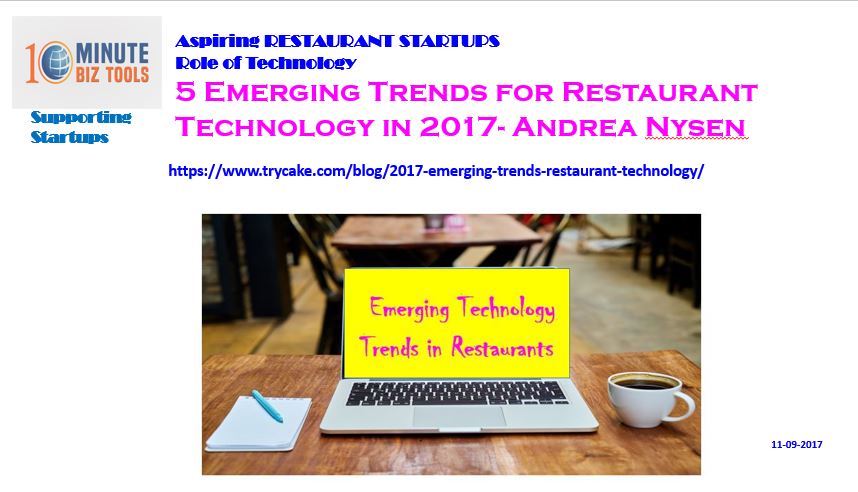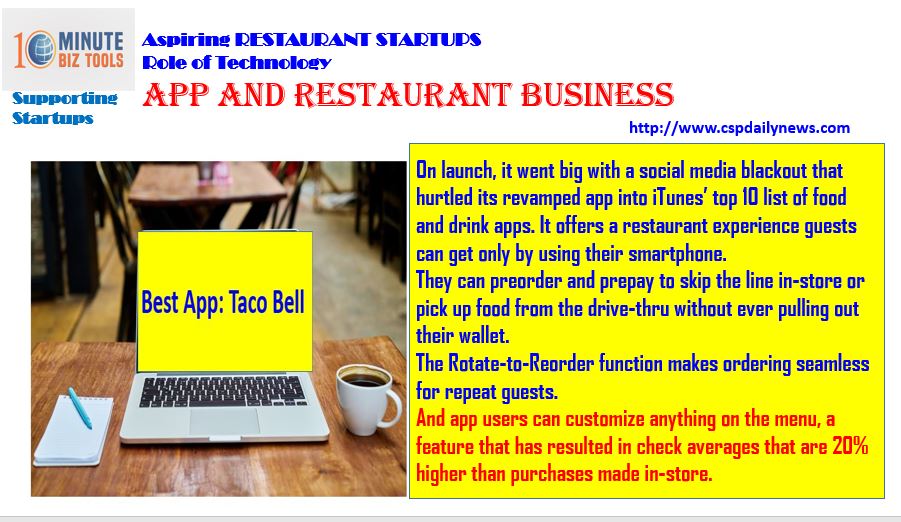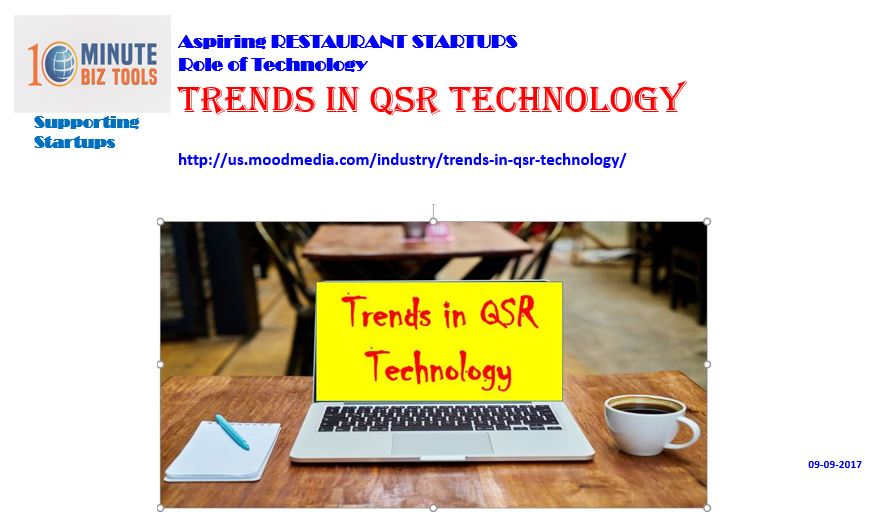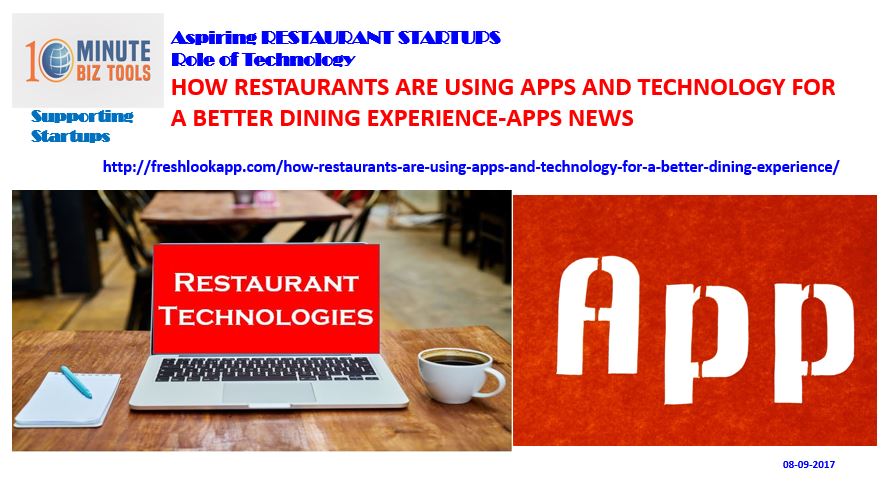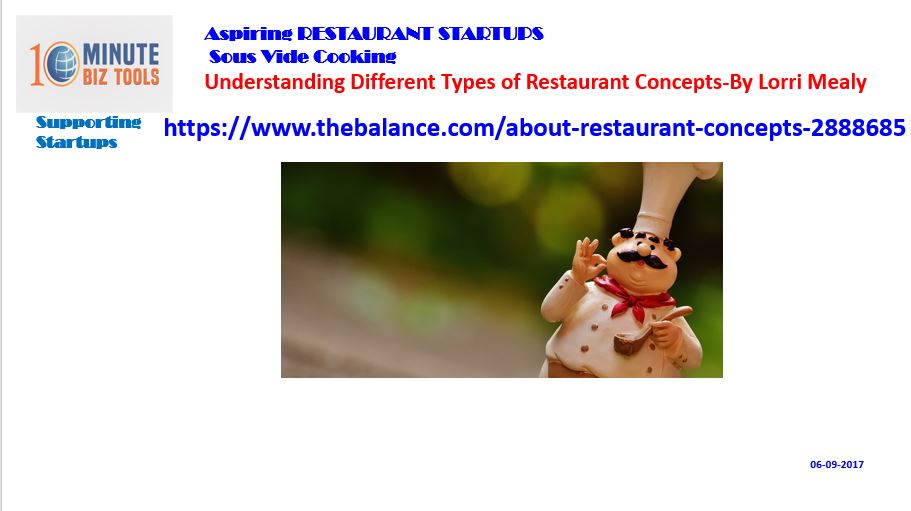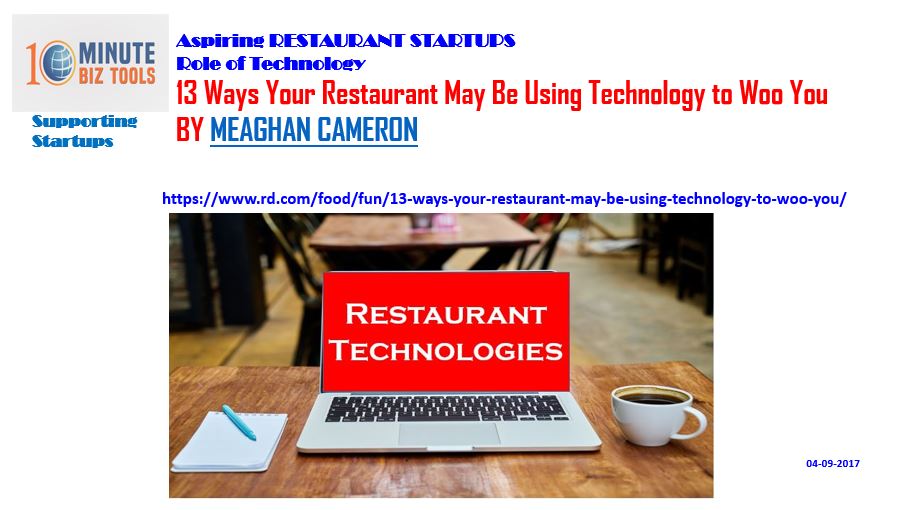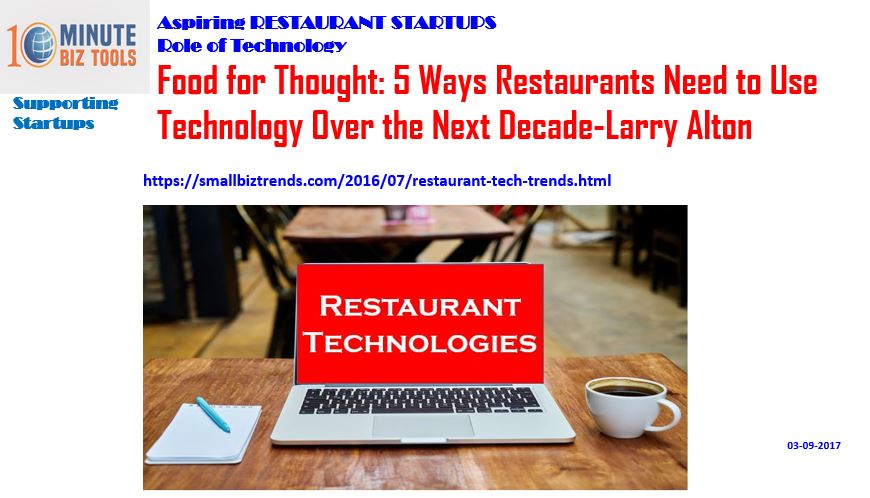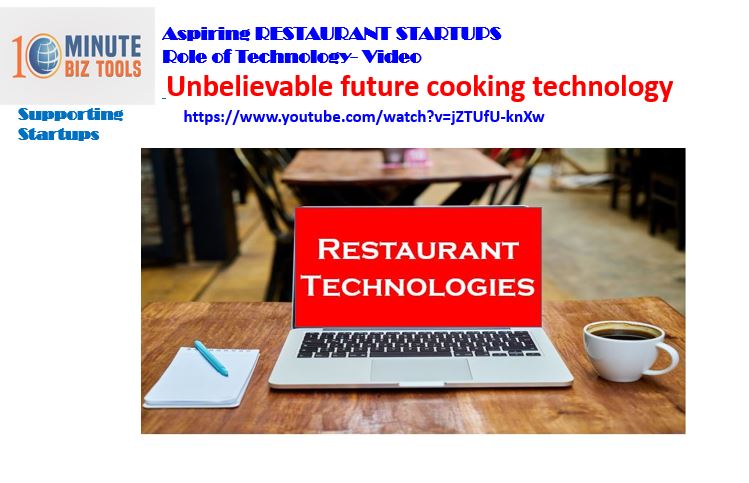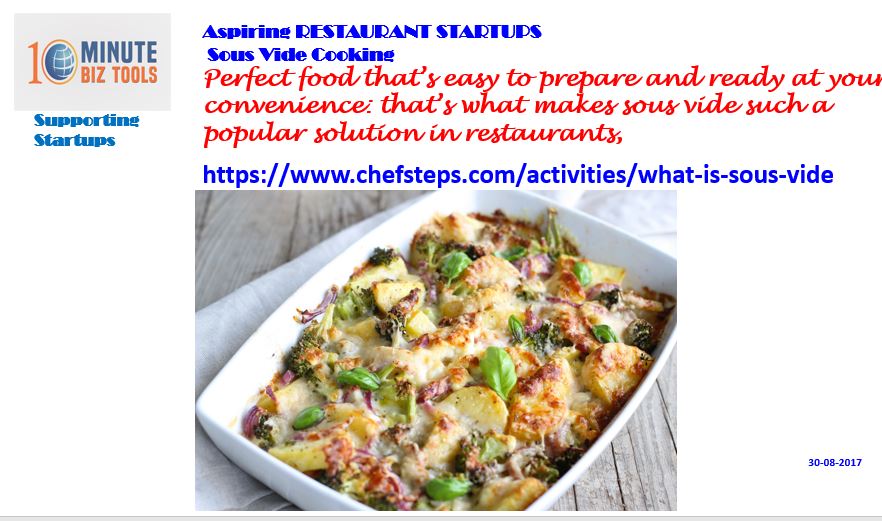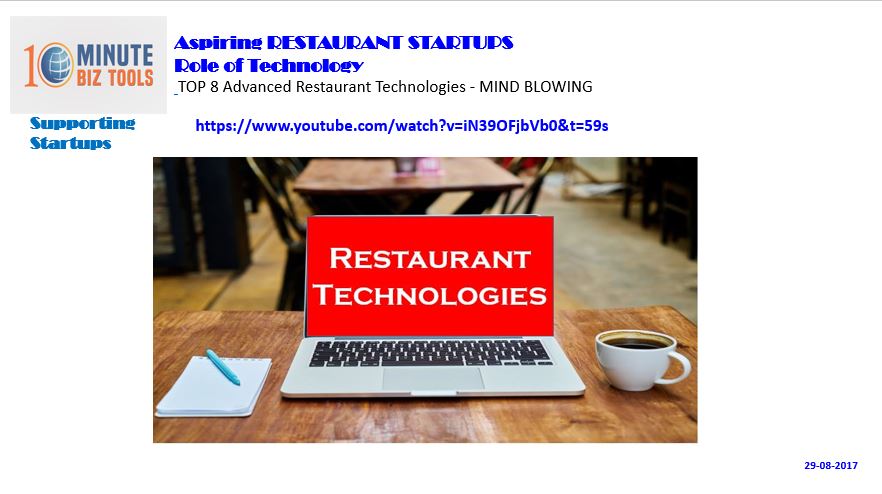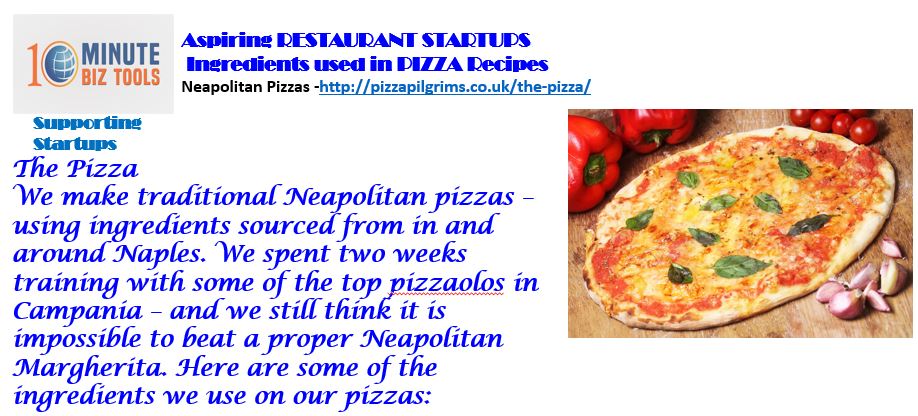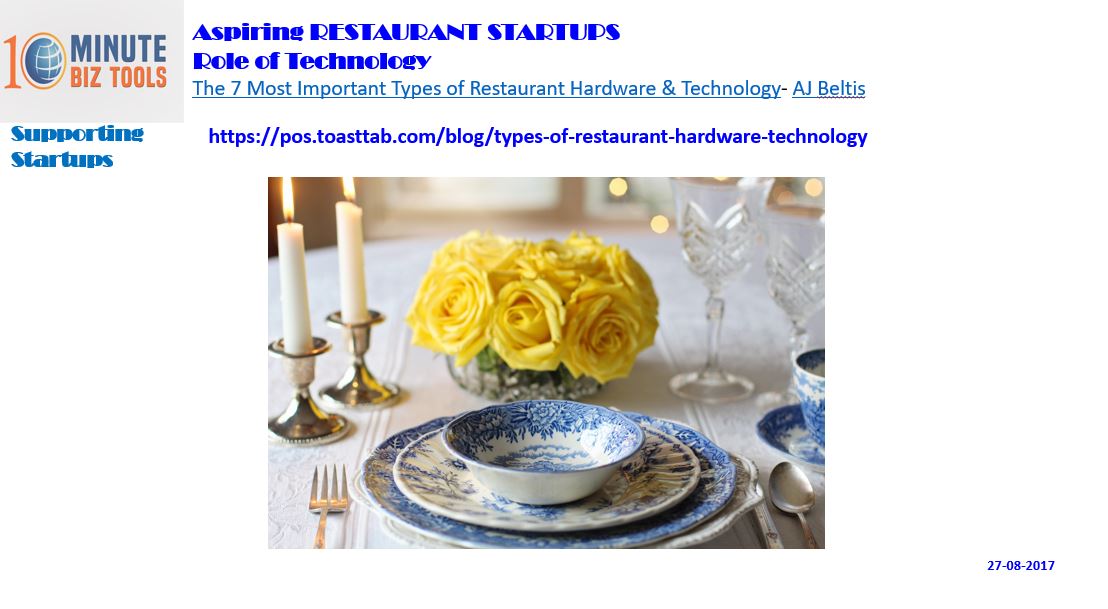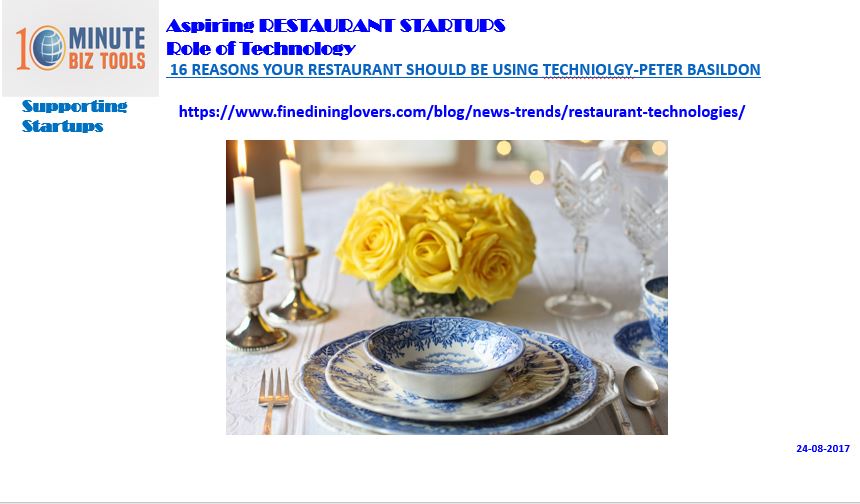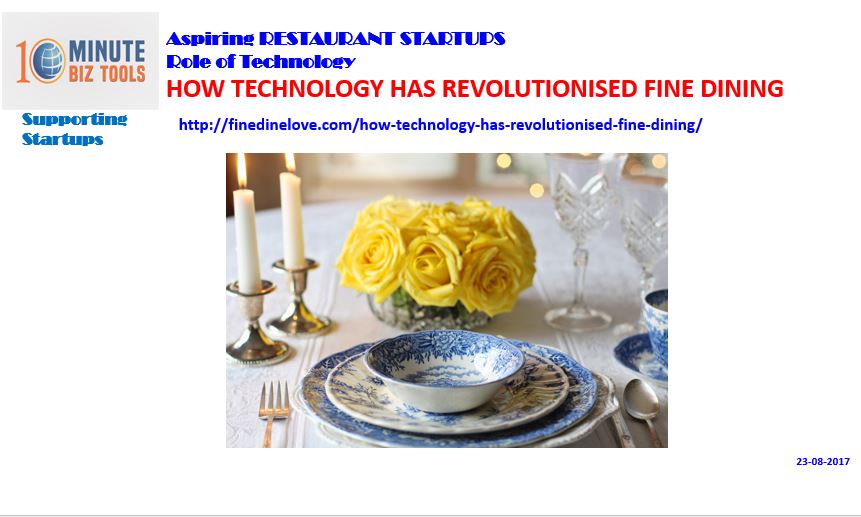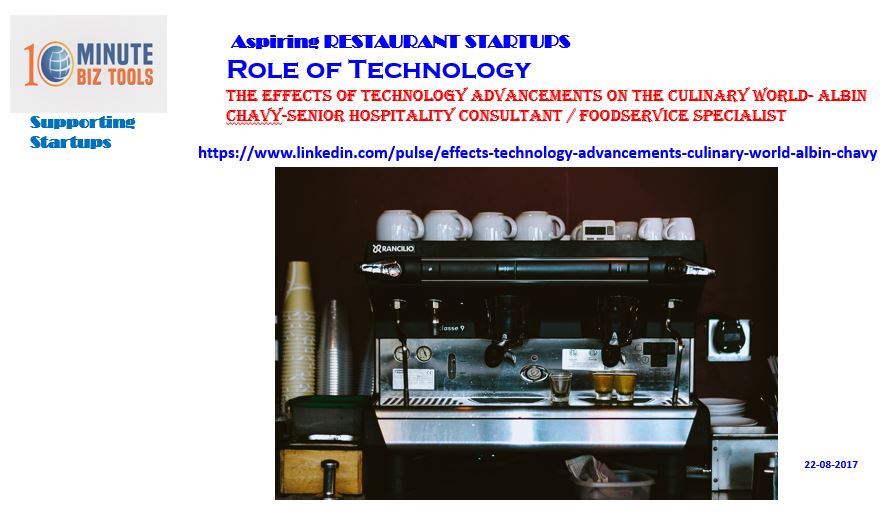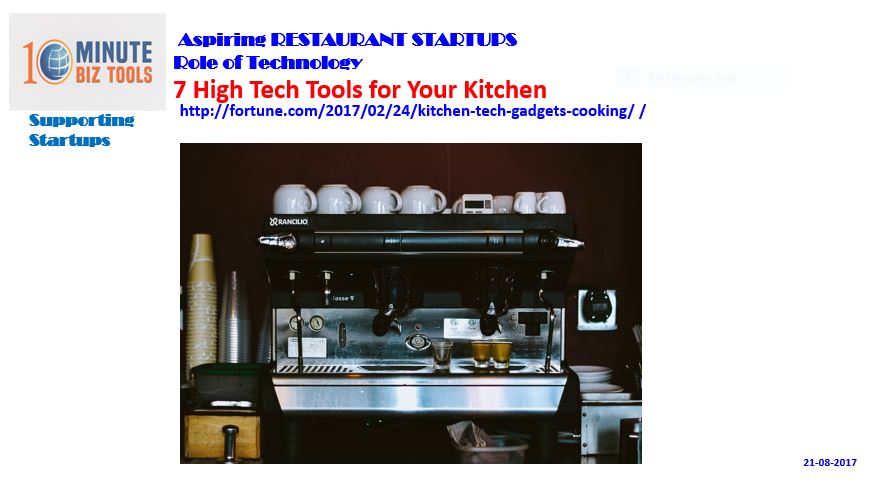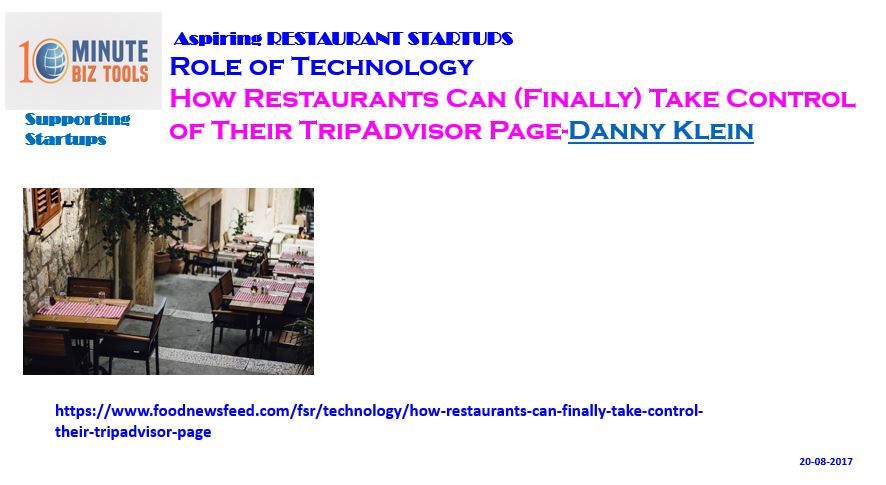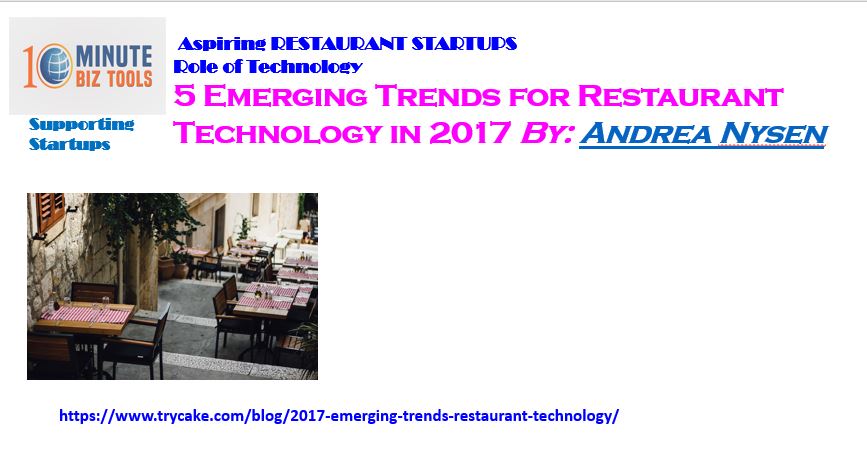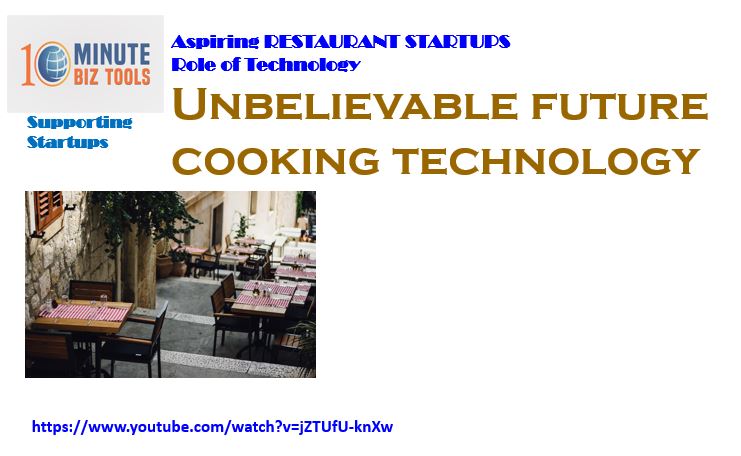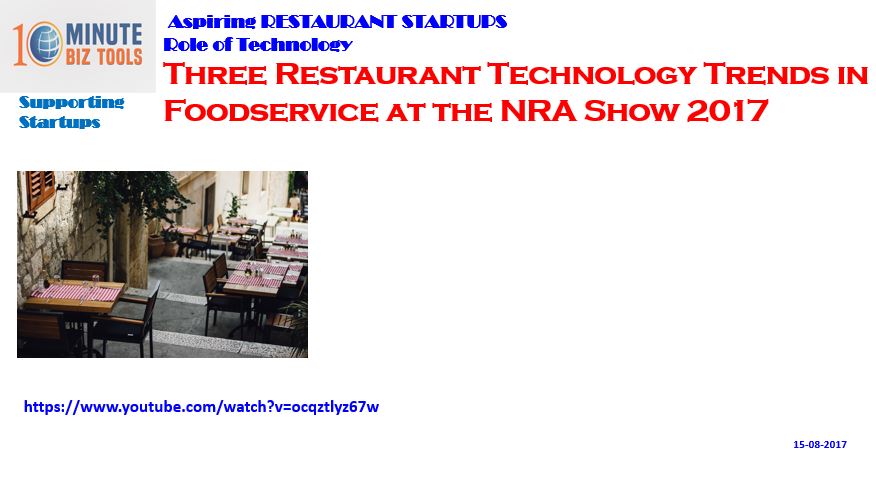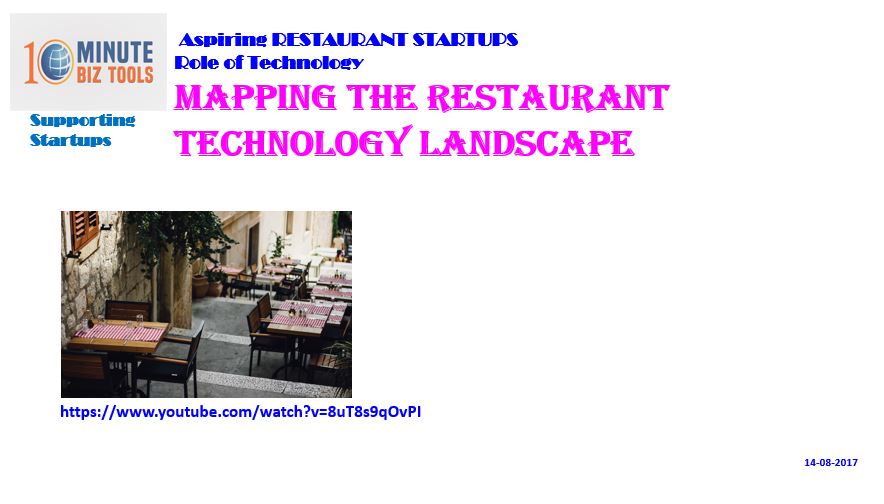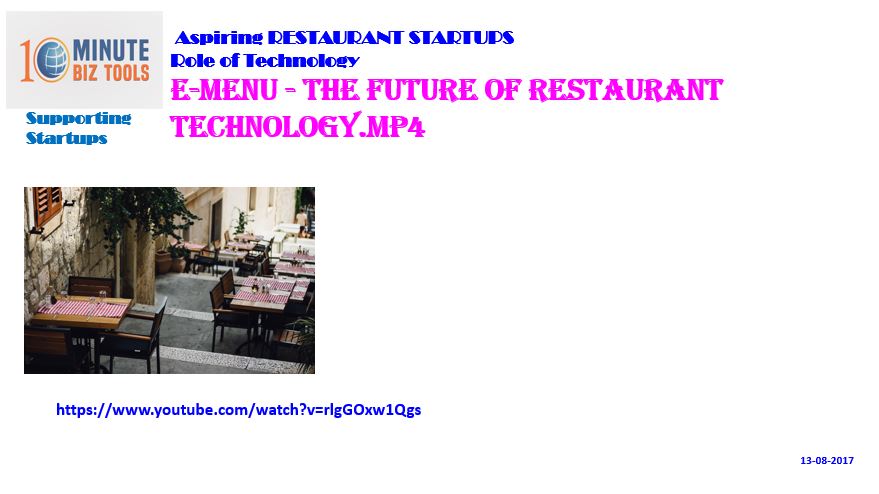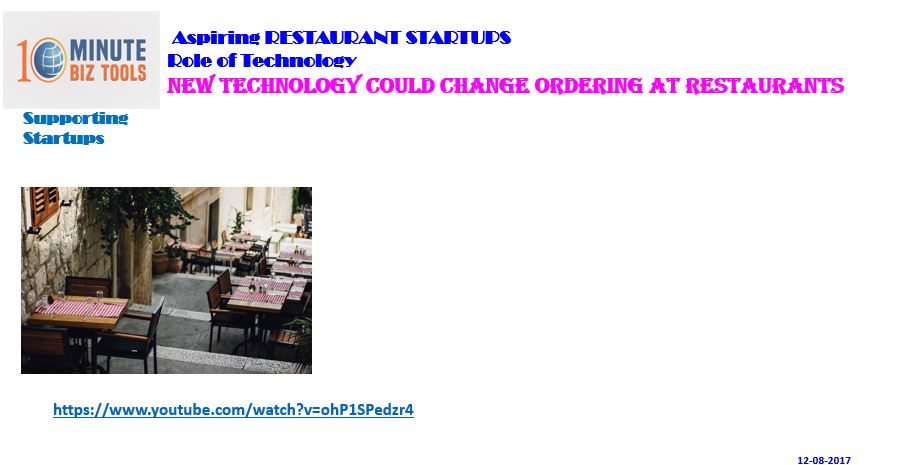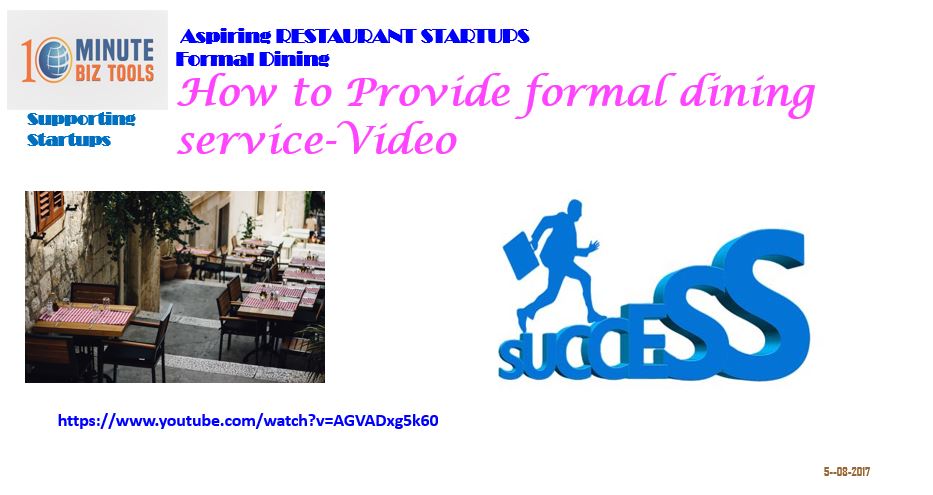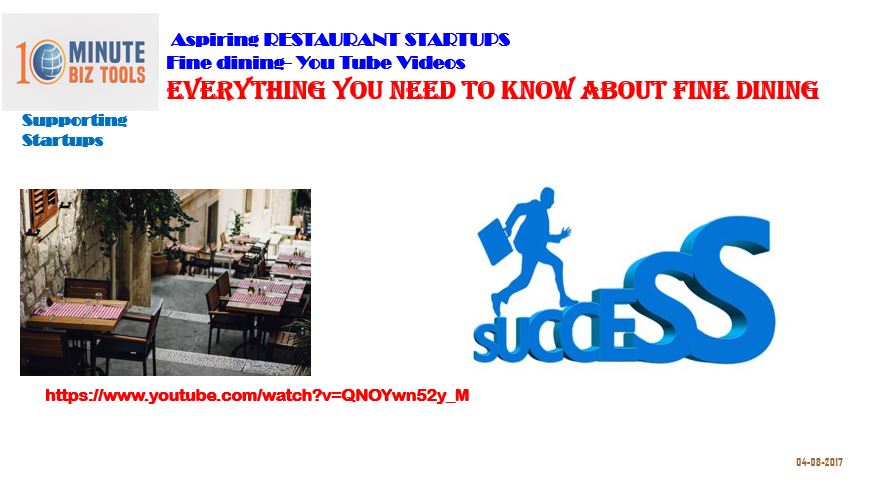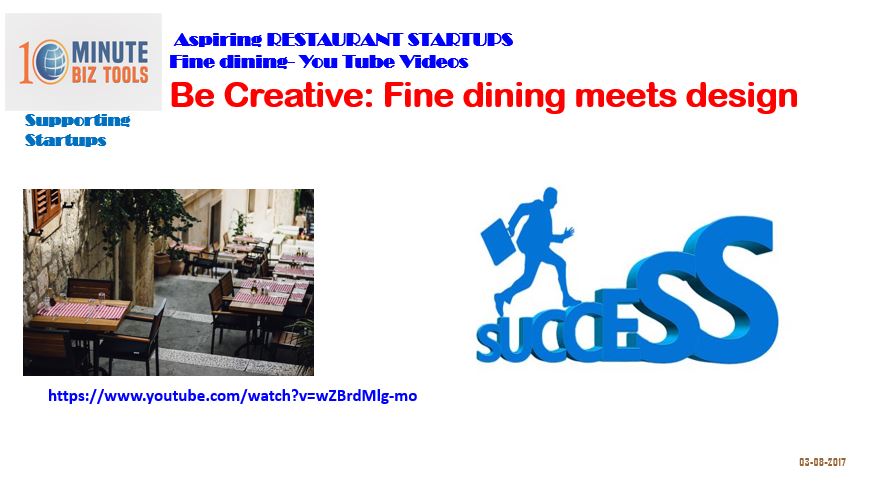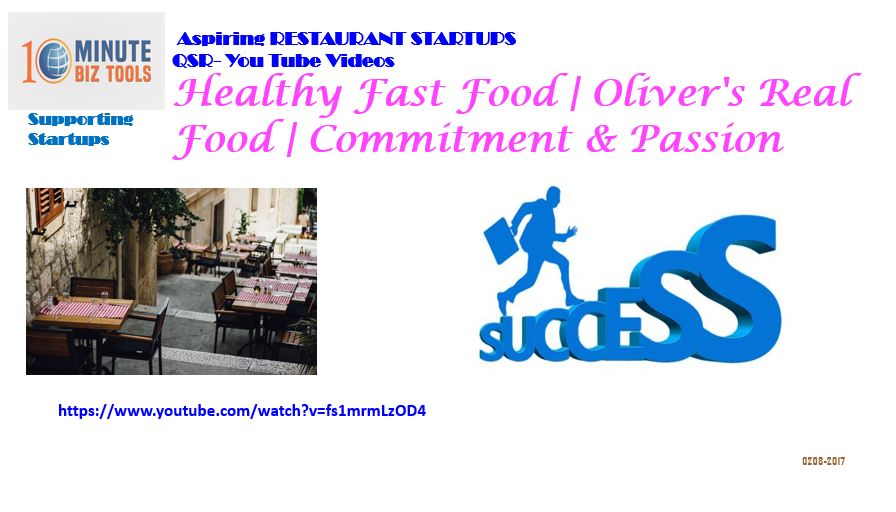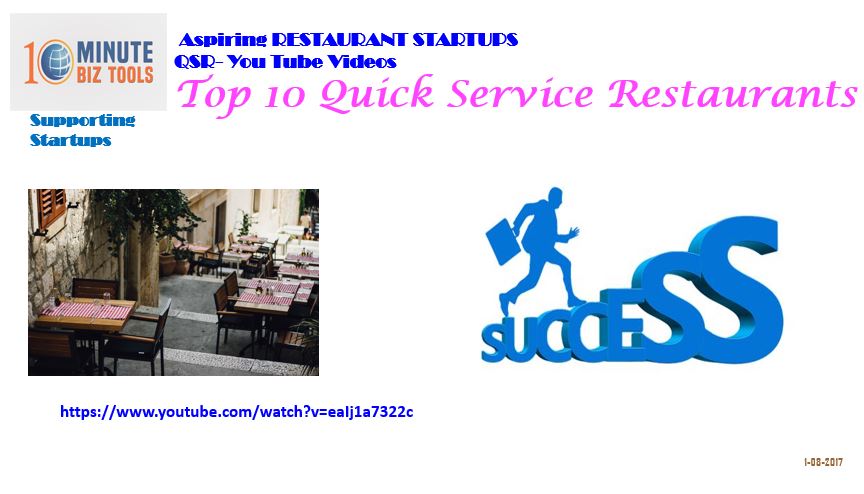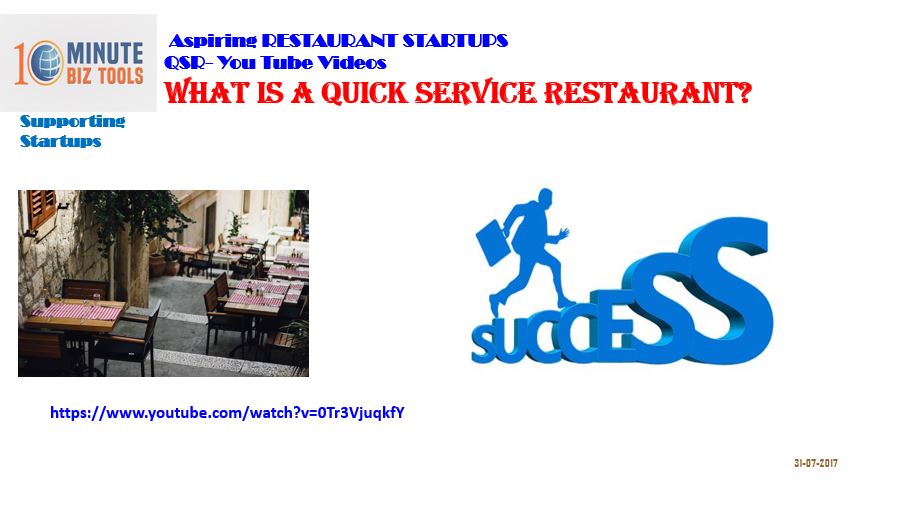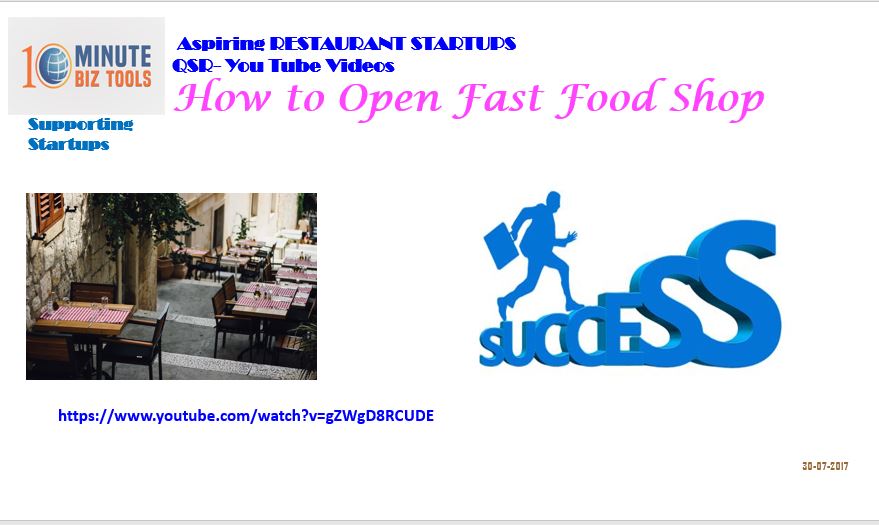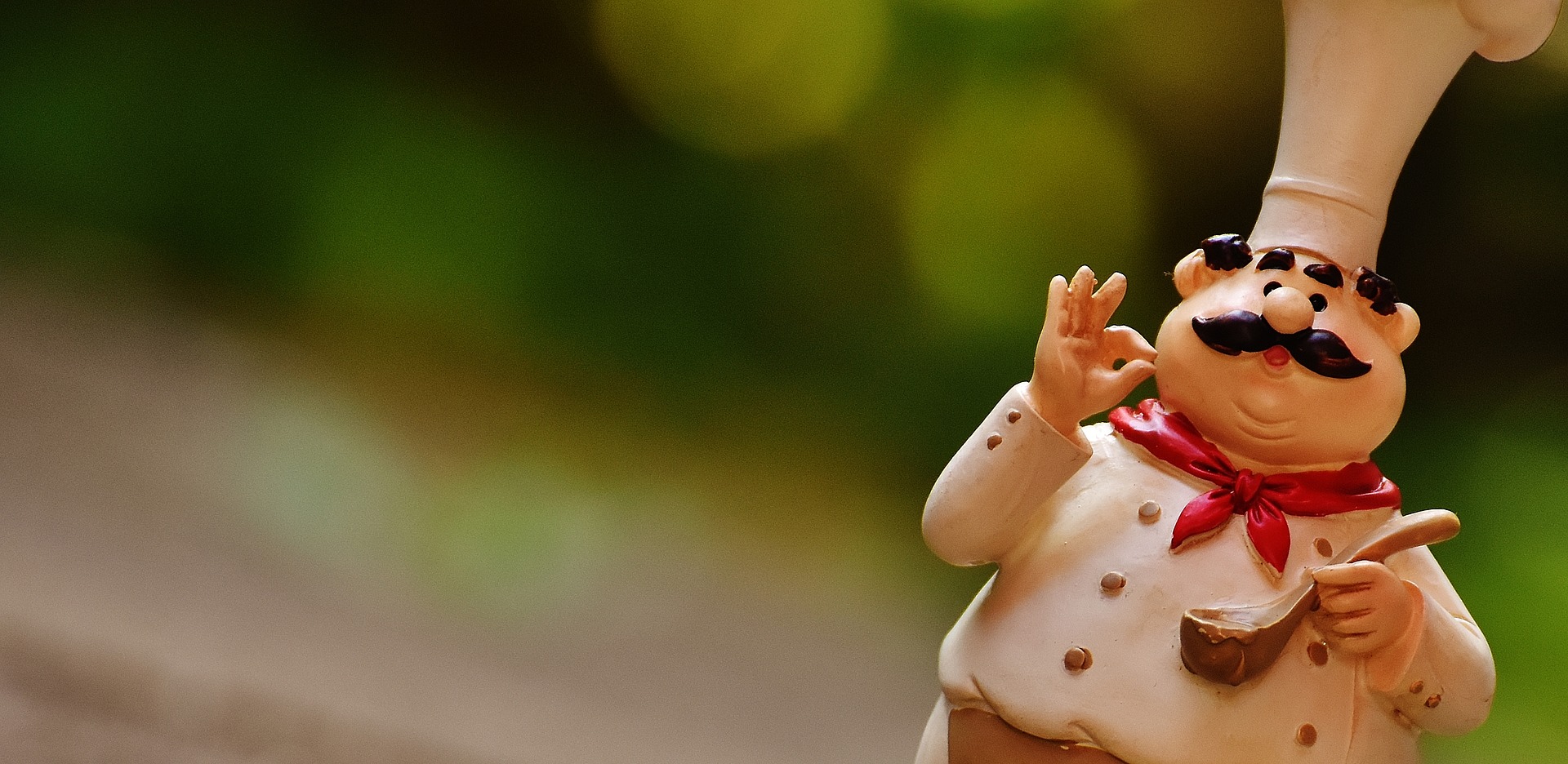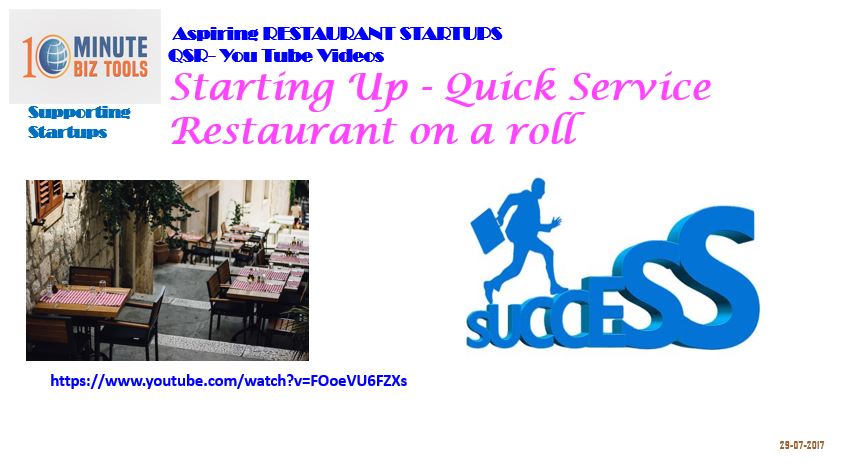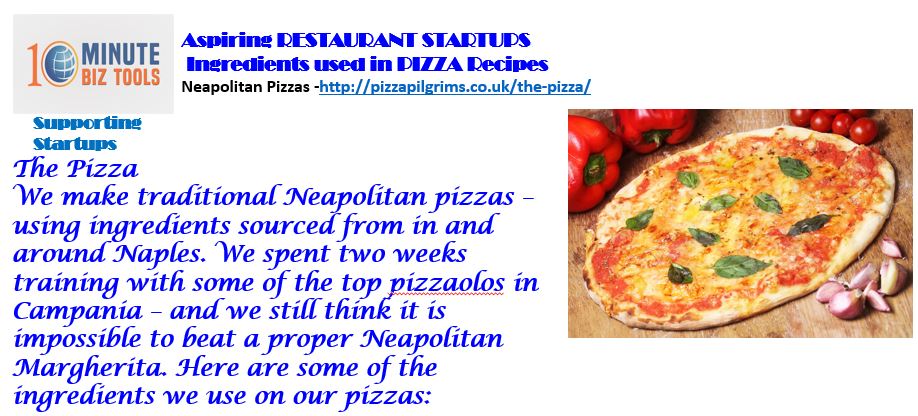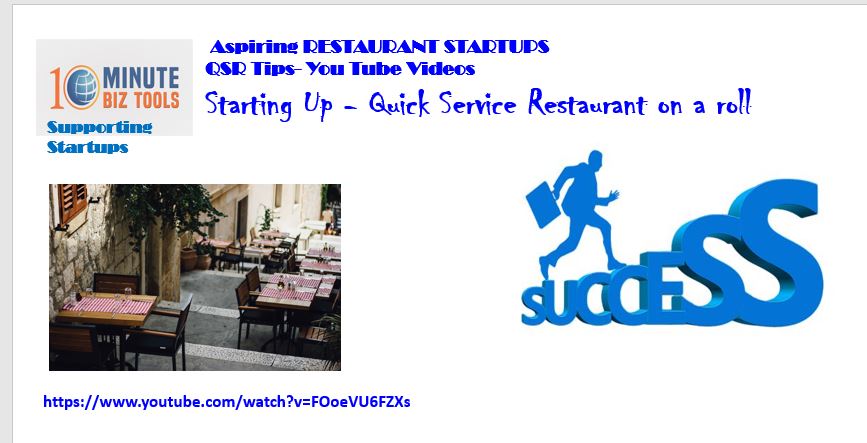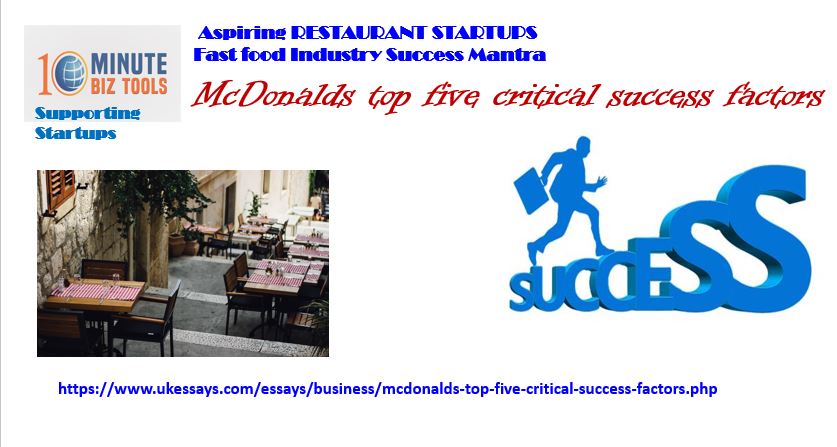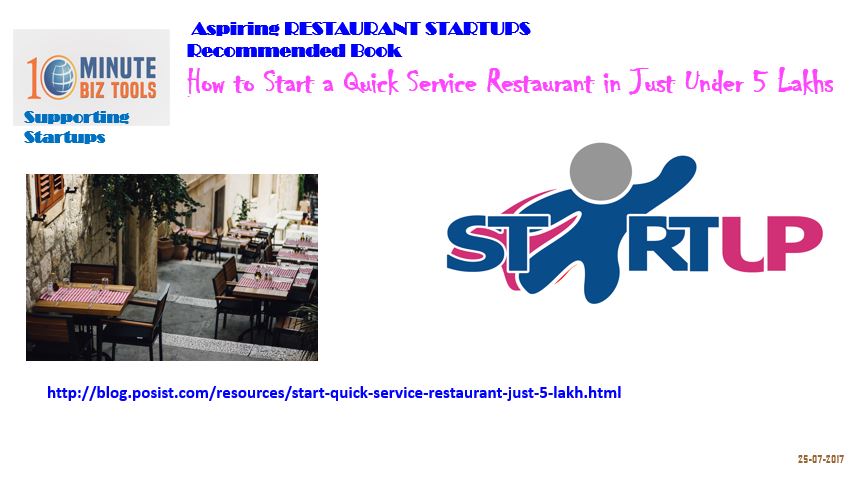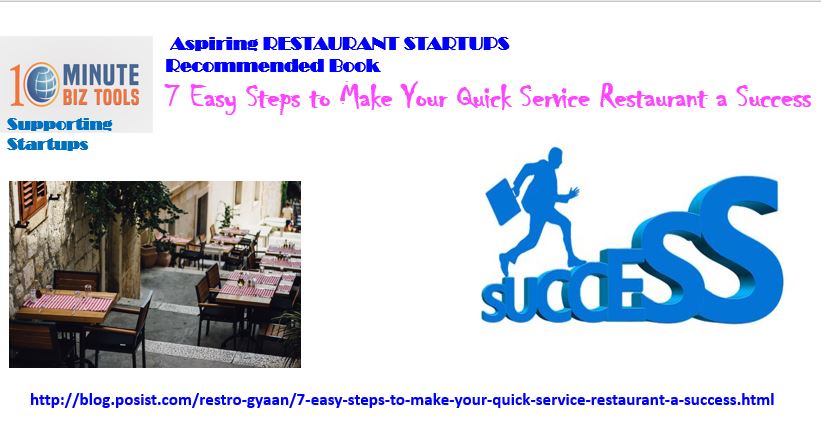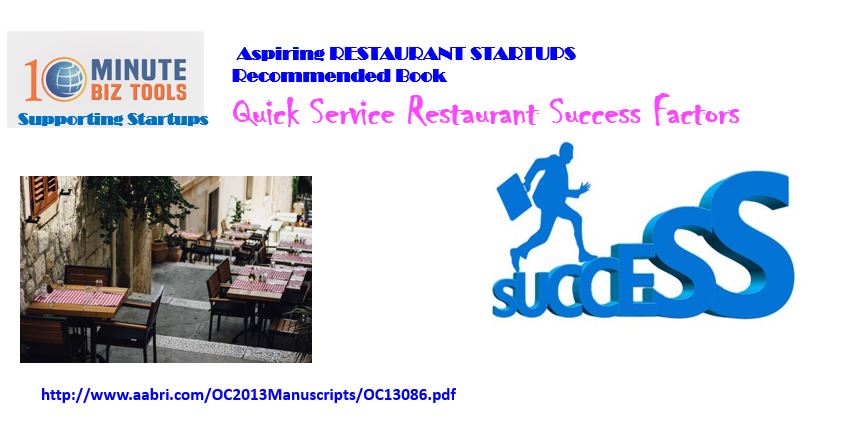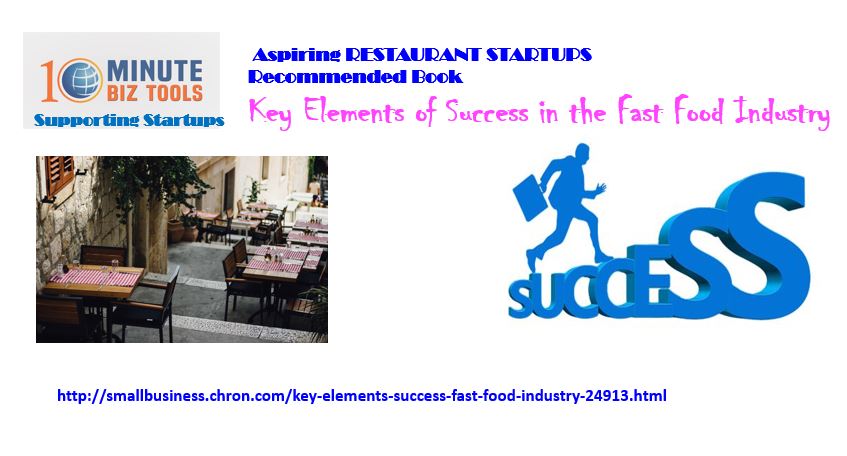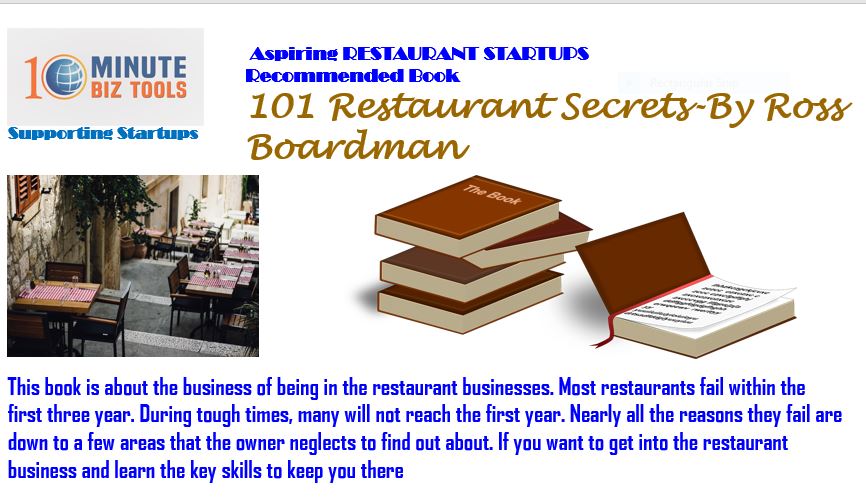 This book is about the business of being in the restaurant businesses. Most restaurants fail within the first three year. During tough times, many will not reach the first year. Nearly all the reasons they fail are down to a few areas that the owner neglects to find out about. If you want to get into the restaurant business and learn the key skills to keep you there
ETIQUETTE SECRETS TO FINE DINING
https://www.taylormadepr.com/blog/etiquette-secrets-to-fine-dining/
Fine dining's trade secret? Hospitality
http://www.denverpost.com/2014/07/28/fine-dinings-trade-secret-hospitality/
Restaurant secrets they really don't want you to know
https://www.msn.com/en-us/foodanddrink/foodculture/restaurant-secrets-they-really-don%E2%80%99t-want-you-to-know/ss-AAldldr?pfr=1
What are the best-kept secrets of Fine-Dining Restaurants?
https://www.quora.com/What-are-the-best-kept-secrets-of-Fine-Dining-Restaurants
5 Secrets Fine Dining Restaurants Don't Want You to Know
https://www.thedailymeal.com/eat/5-secrets-fine-dining-restaurants-don-t-want-you-know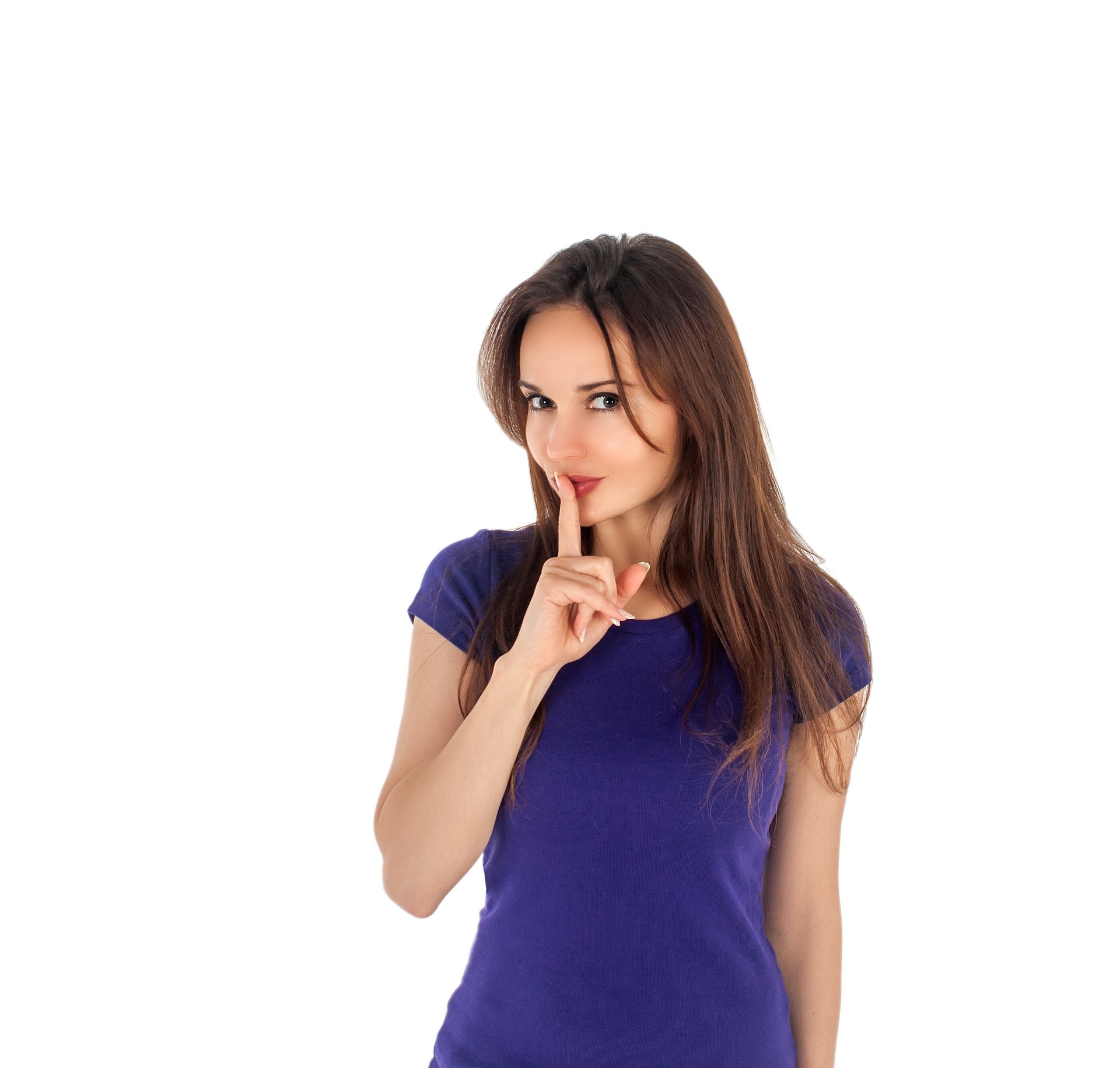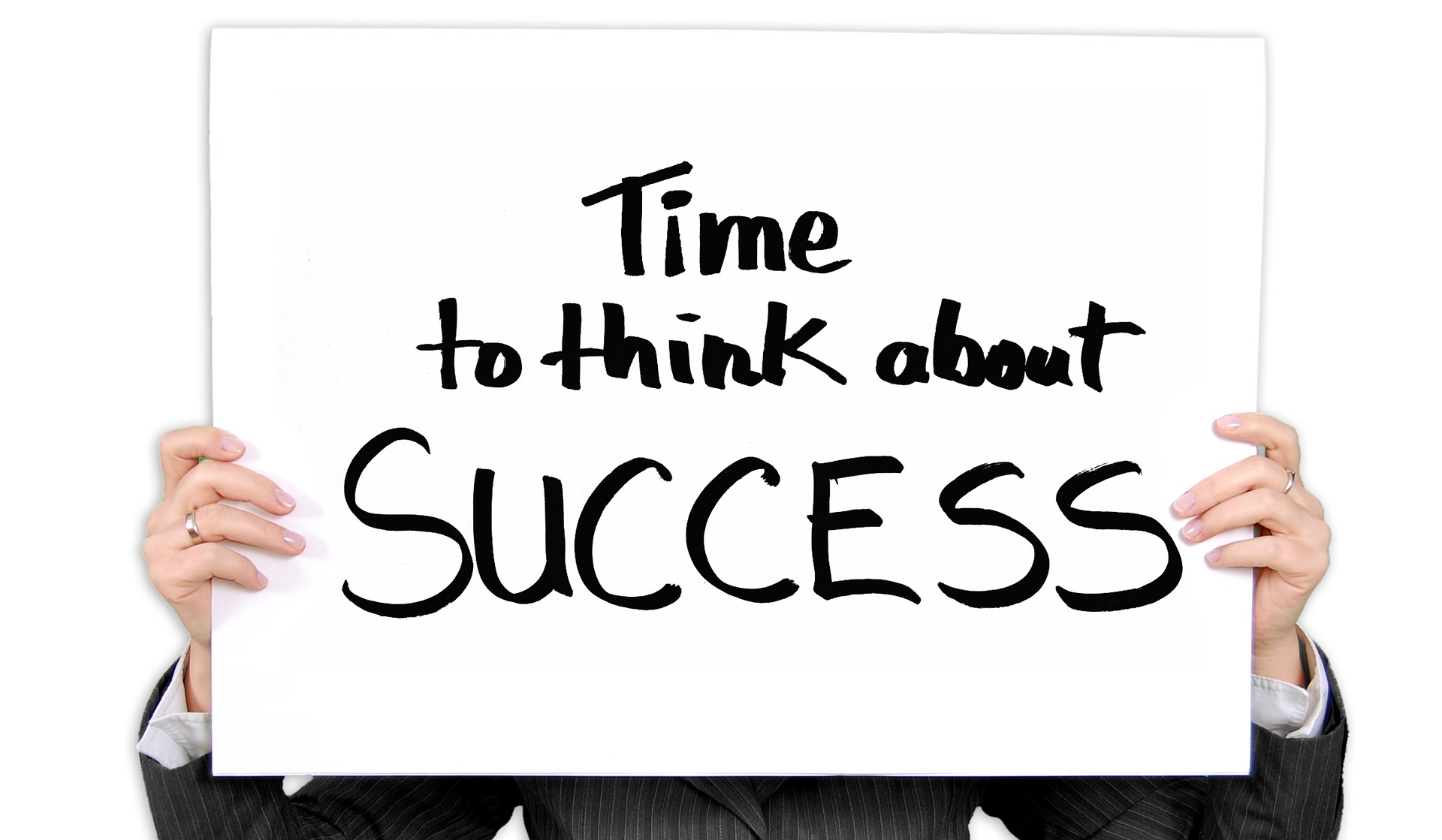 How to Start/Open a Restaurant Business in India I Entrepreneur Success Story India 29#ChetChat
https://www.youtube.com/watch?v=VUgqt685xg8
Chef reveals restaurant secrets you always wanted to know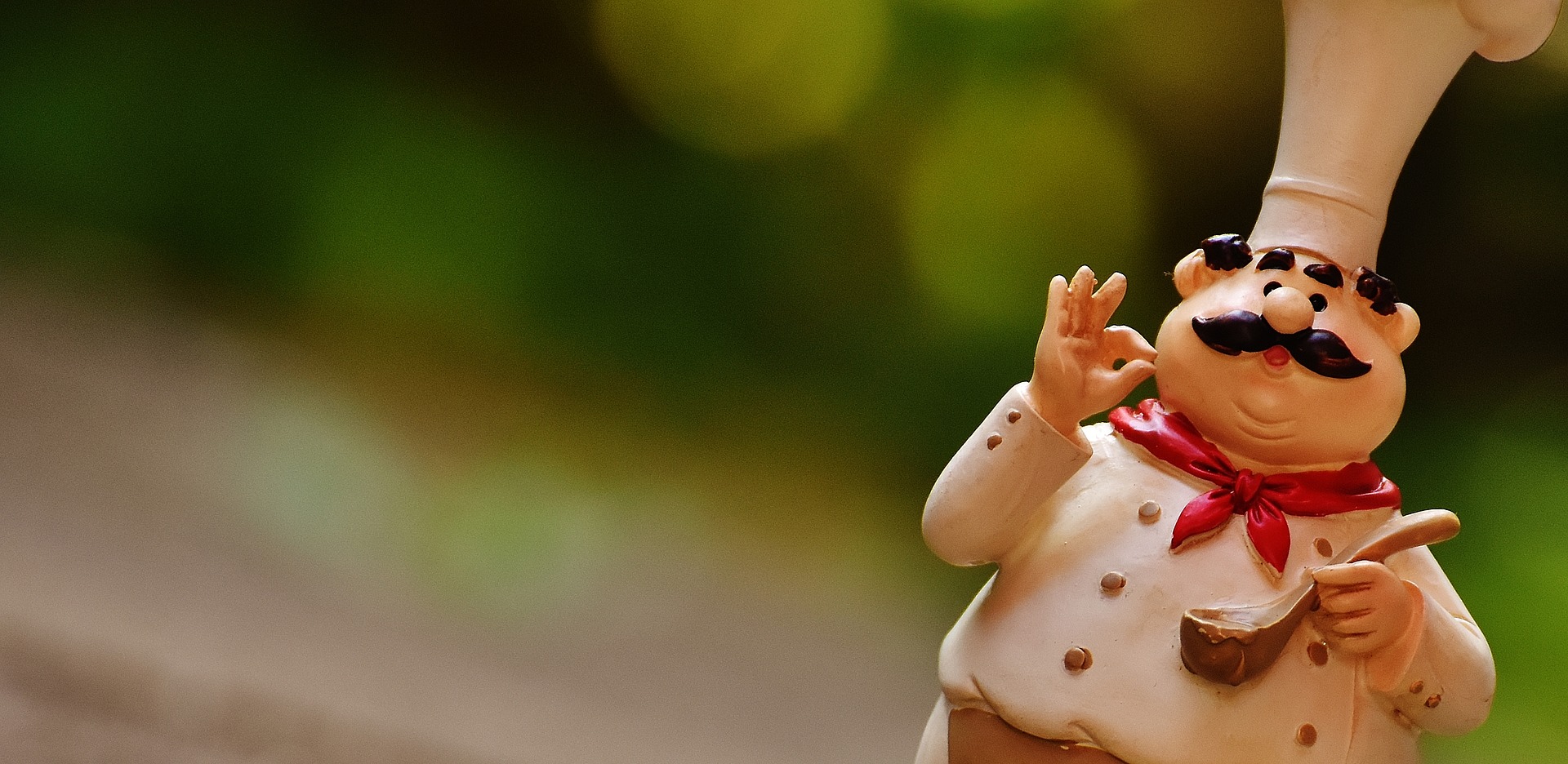 http://recipes.timesofindia.com/articles/features/chef-reveals-restaurant-secrets-you-always-wanted-to-know/articleshow/53396162.cms
A 
CHEF SECRETS-    
                           Cafe/Bistro and Cooking Classes
http://www.achefsecrets.com/
10 Best Restaurants In Singapore 2016 – Restaurant Andre and Waku
Ghin
Lead
http://danielfooddiary.com/2016/03/02/singaporebest2016/
12 Secrets of the San Francisco Dining Scene
https://www.zagat.com/b/12-secrets-of-sf-bay-area-restaurants-and-bars
What is the Secret to being a successful restaurant owner?
Short you tube video
https://www.youtube.com/watch?v=ulVYM-xLHas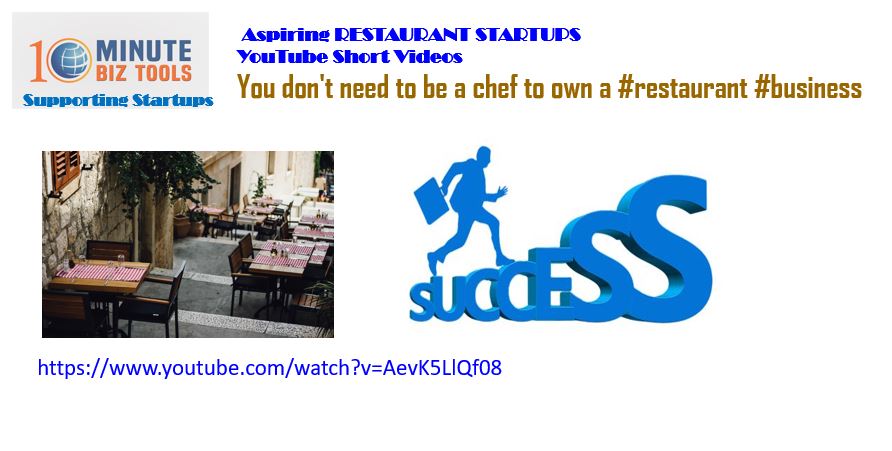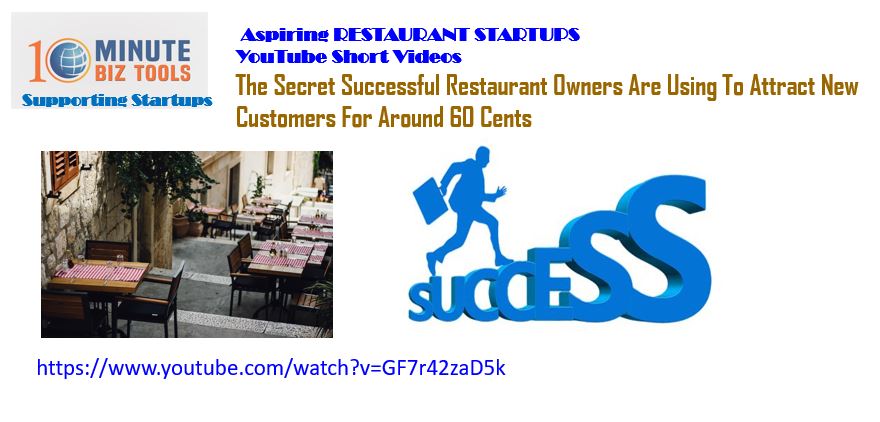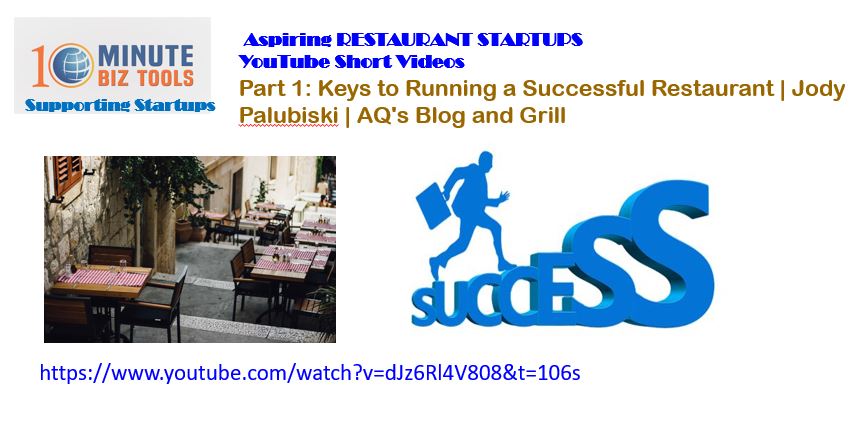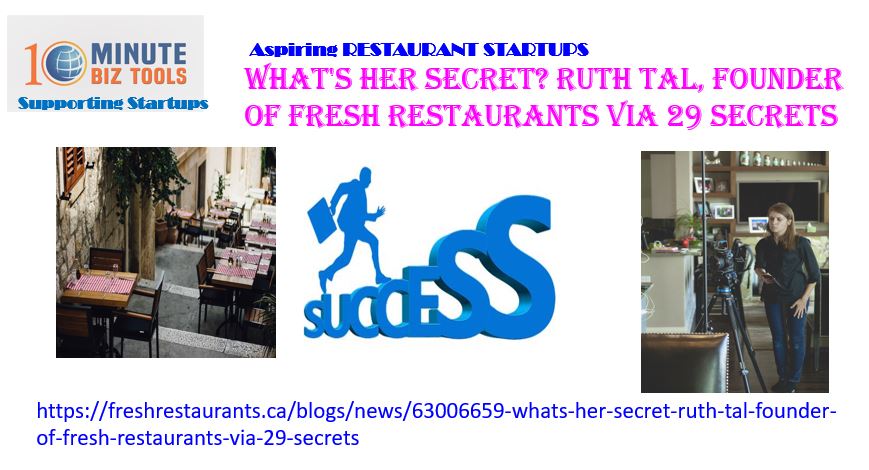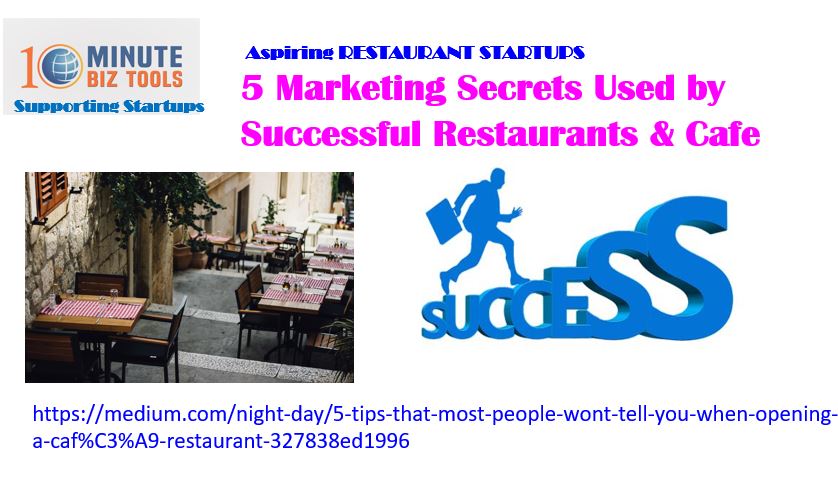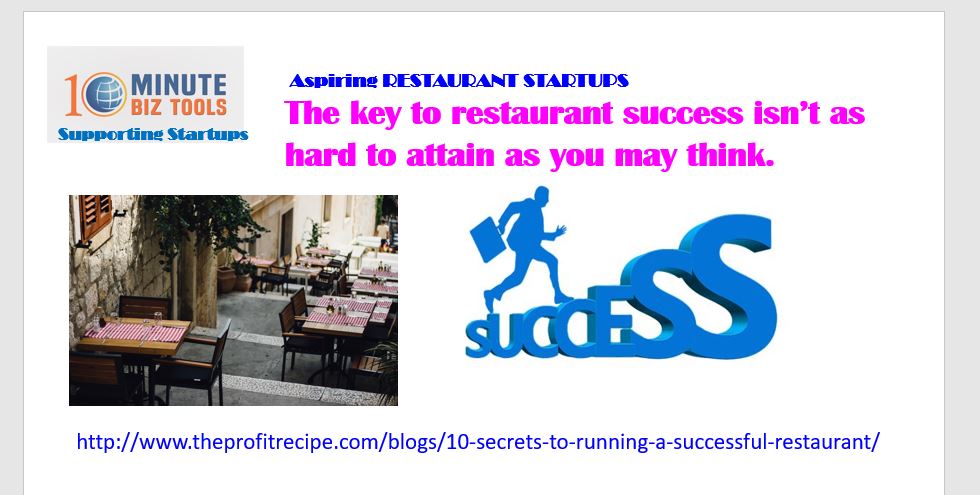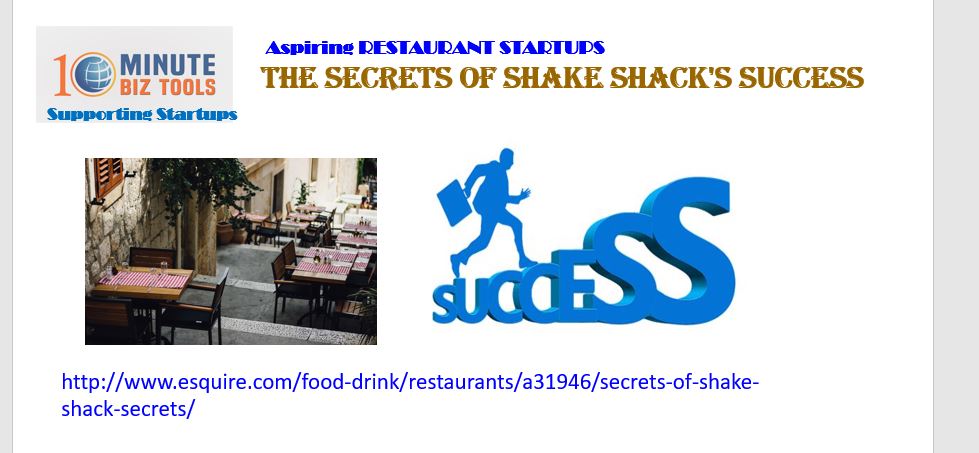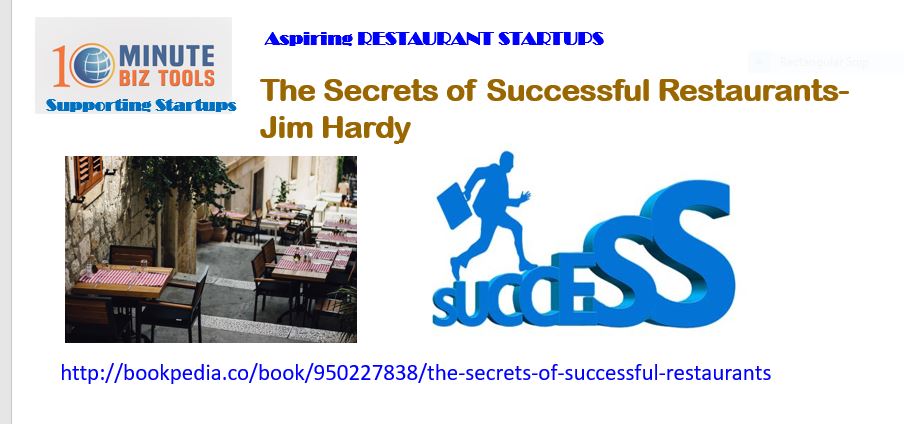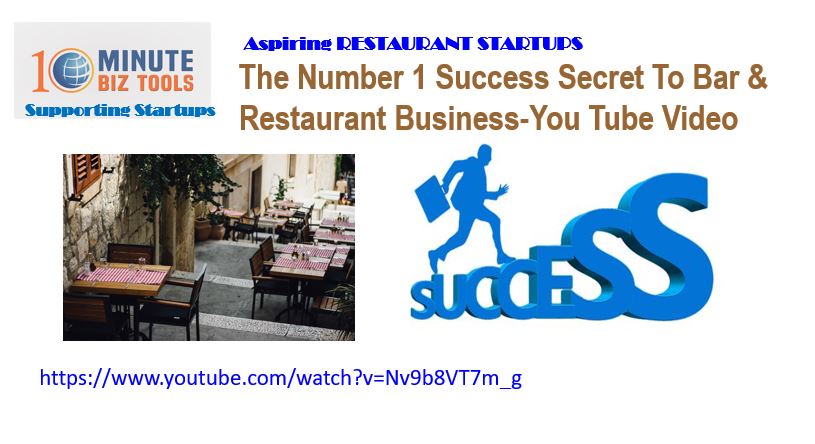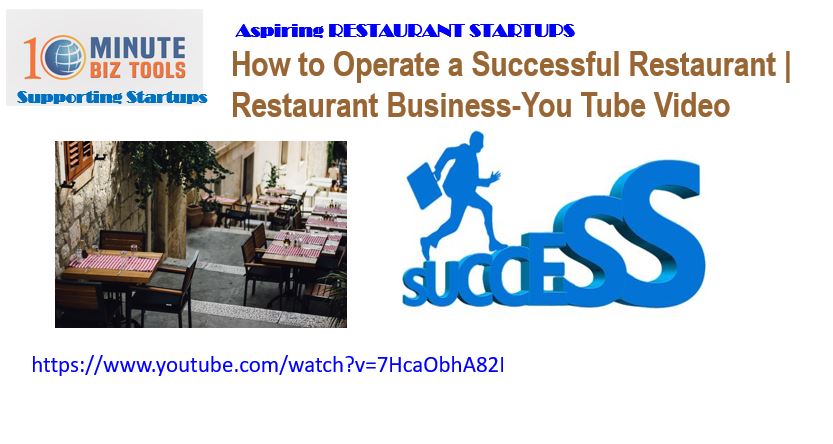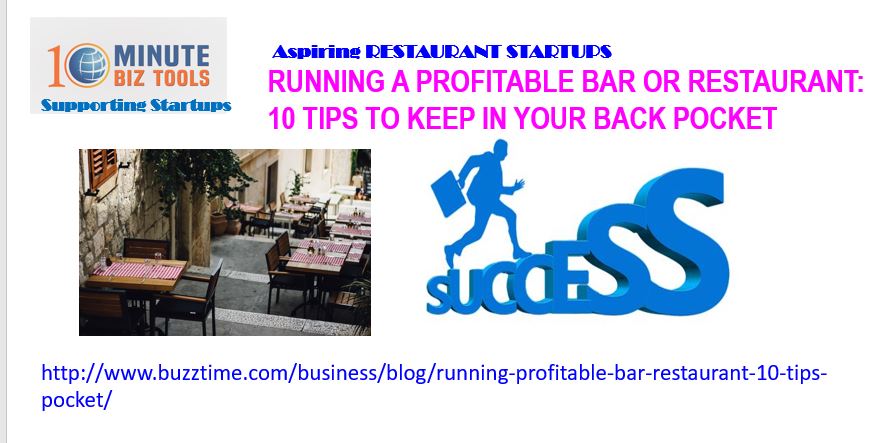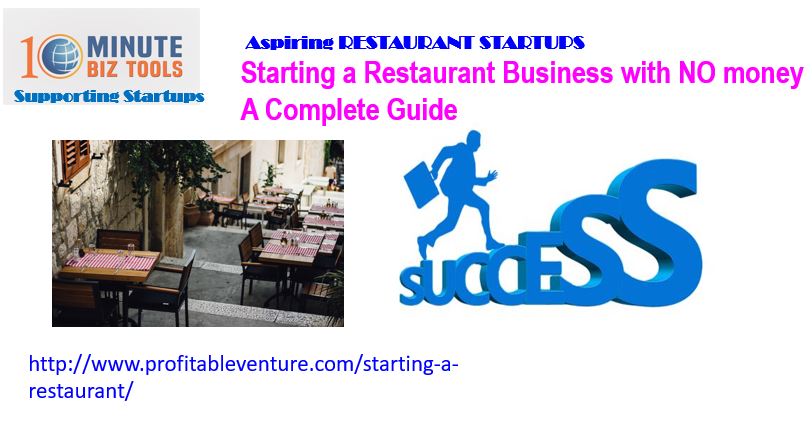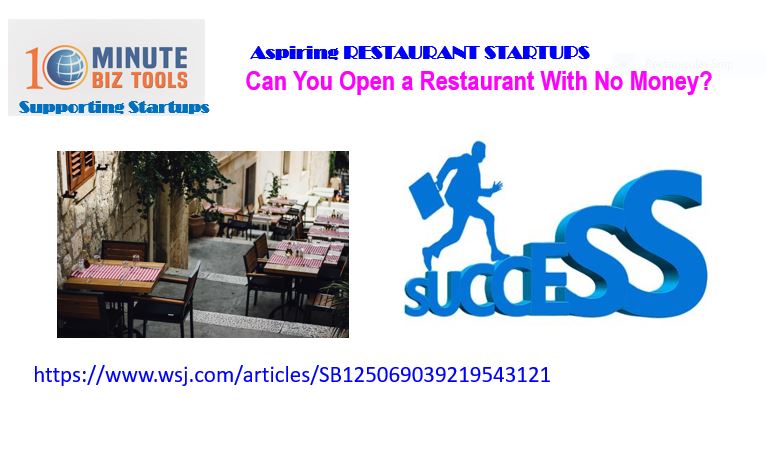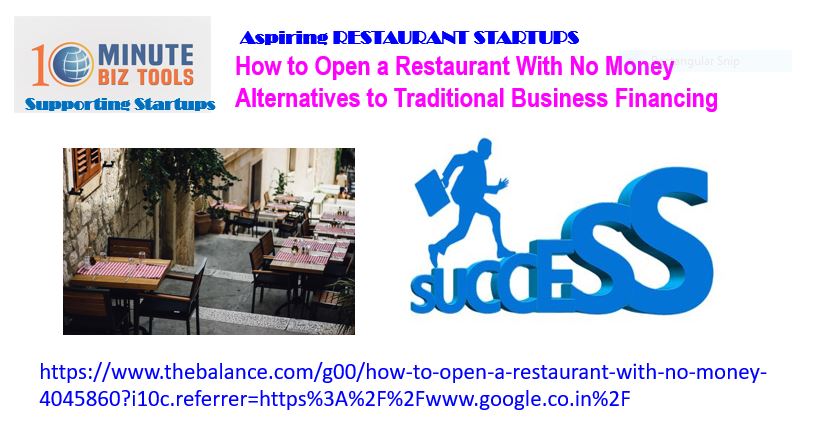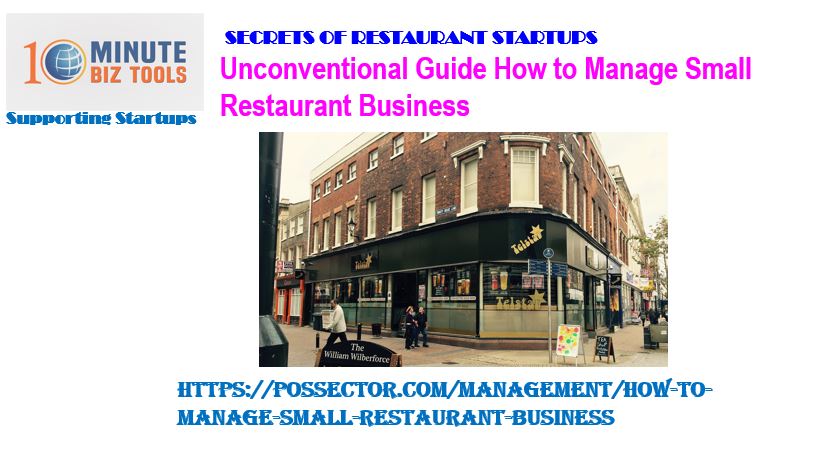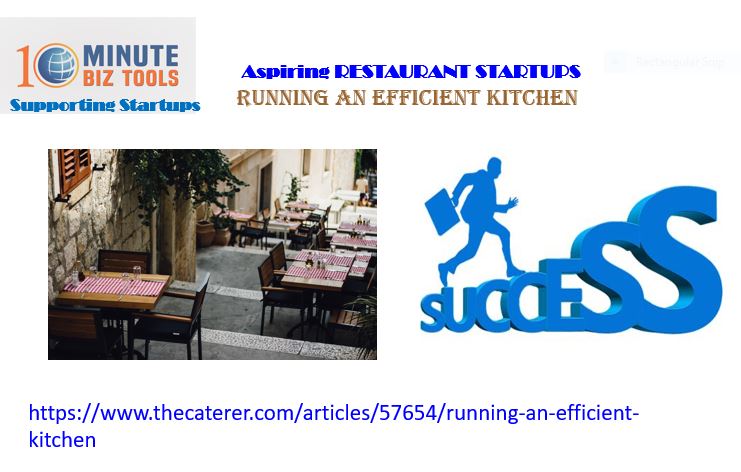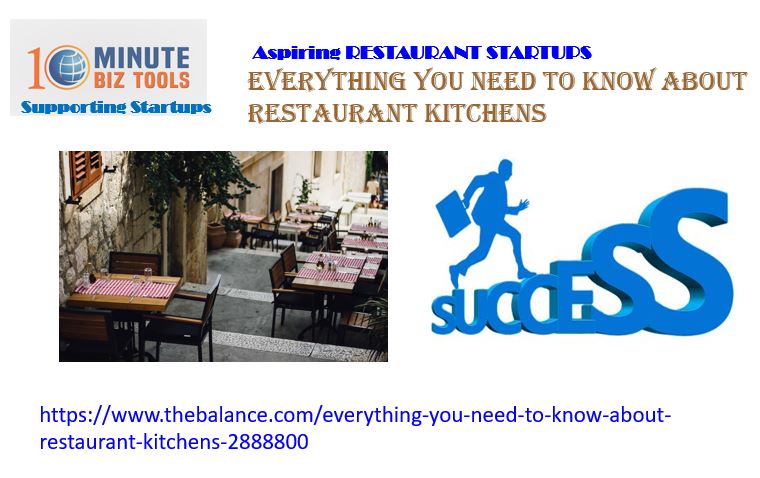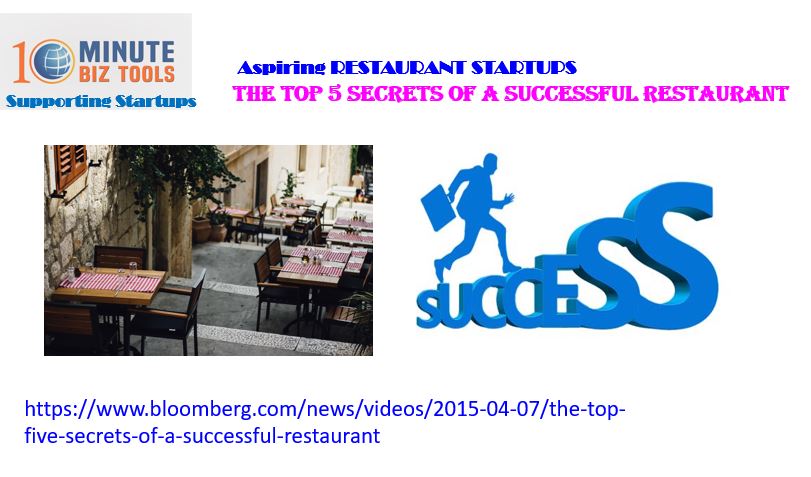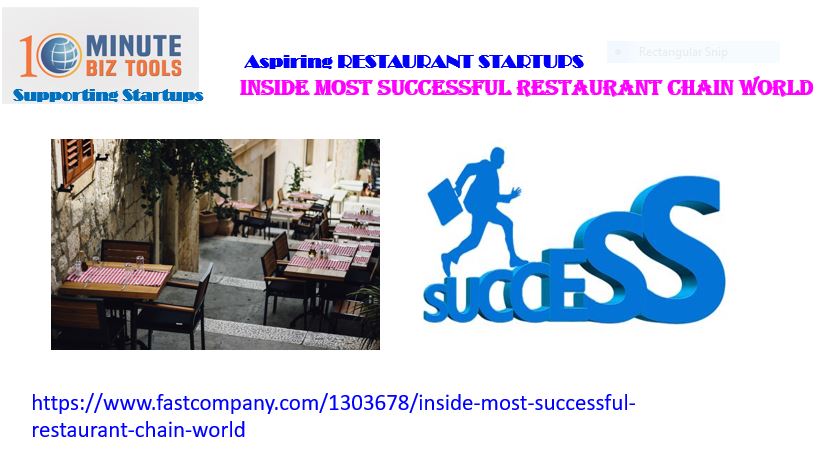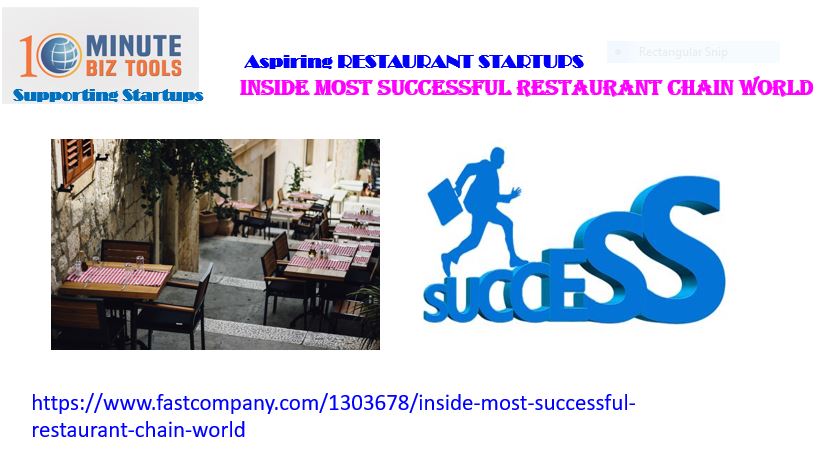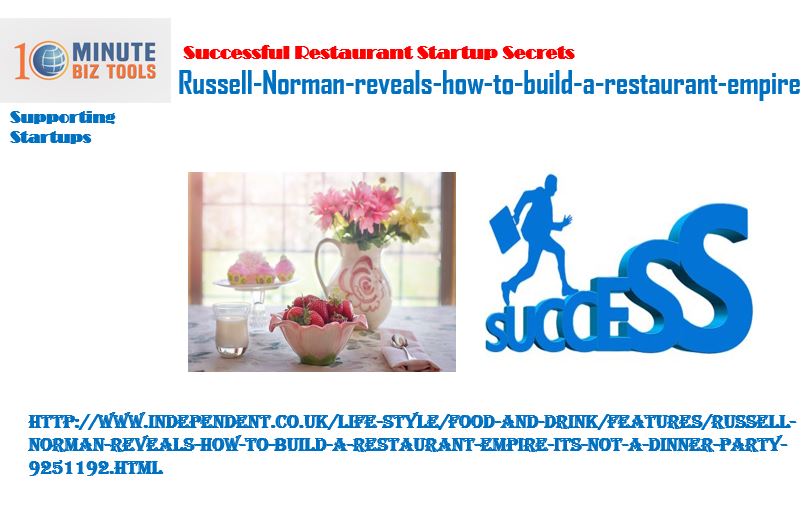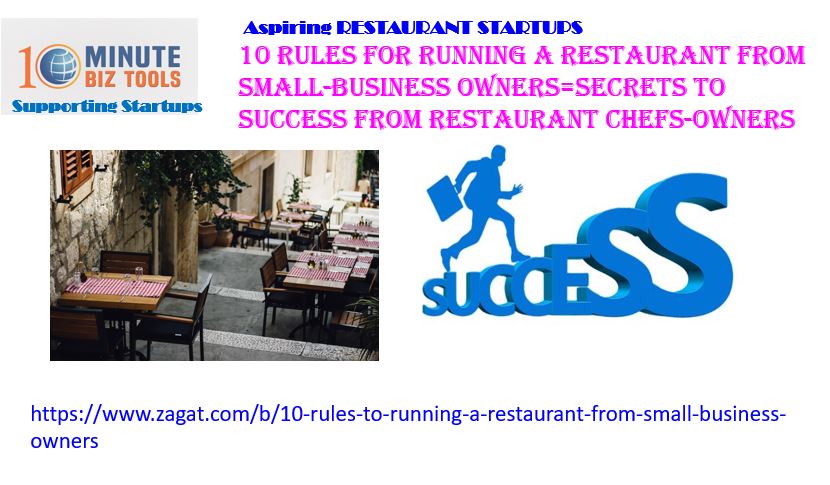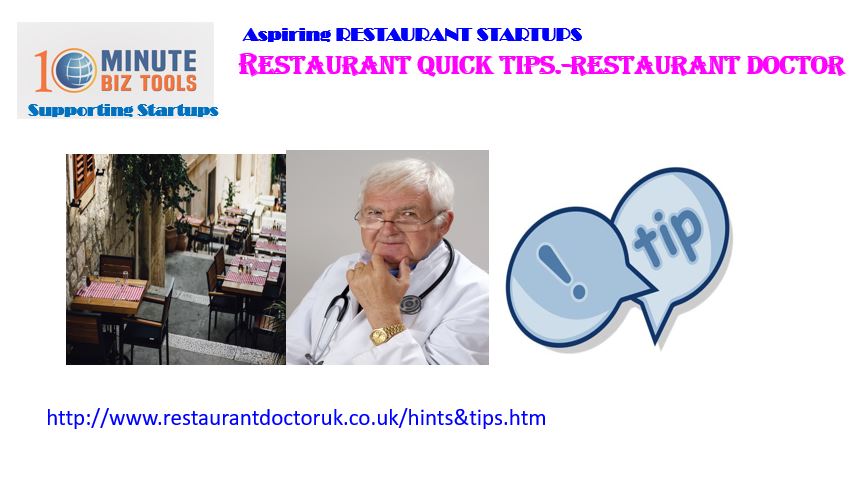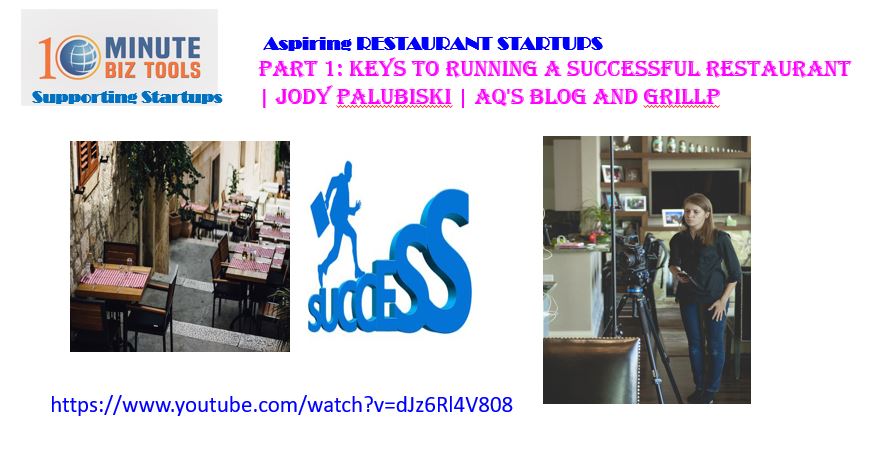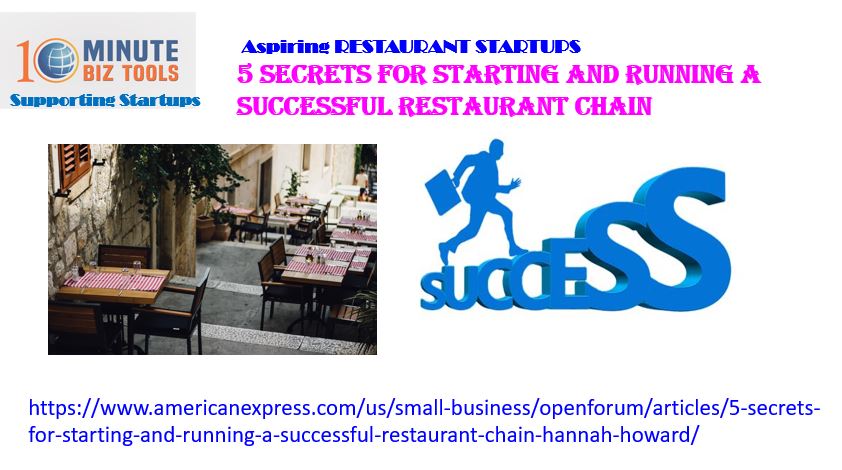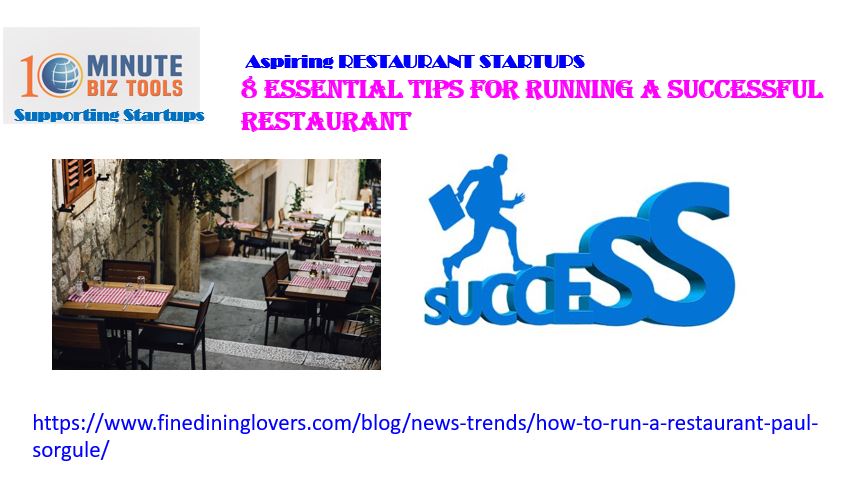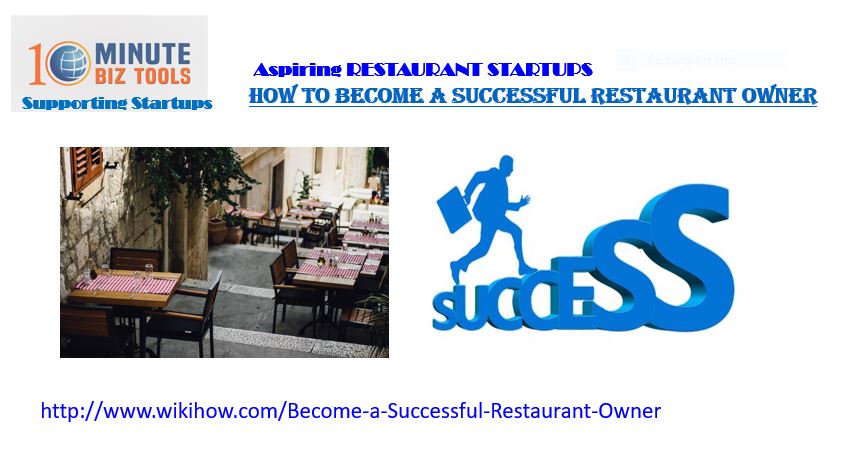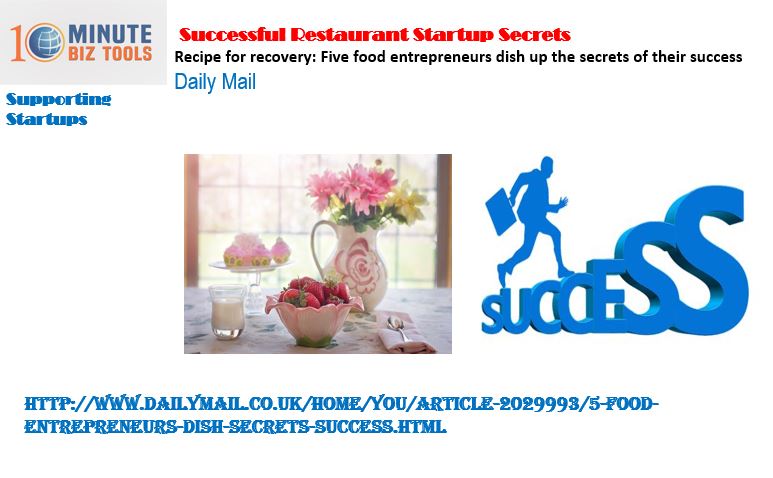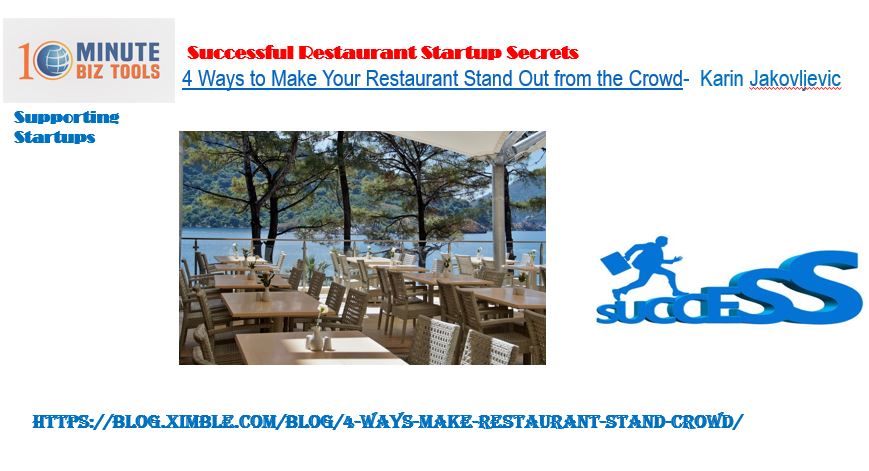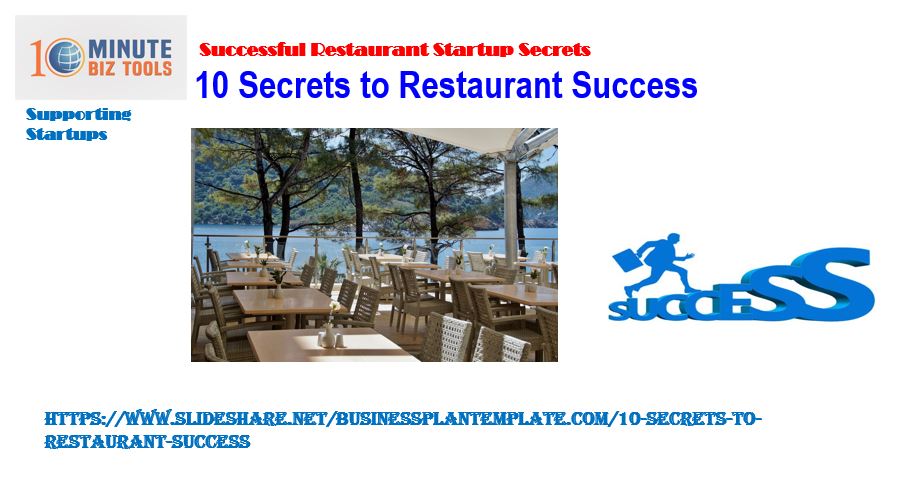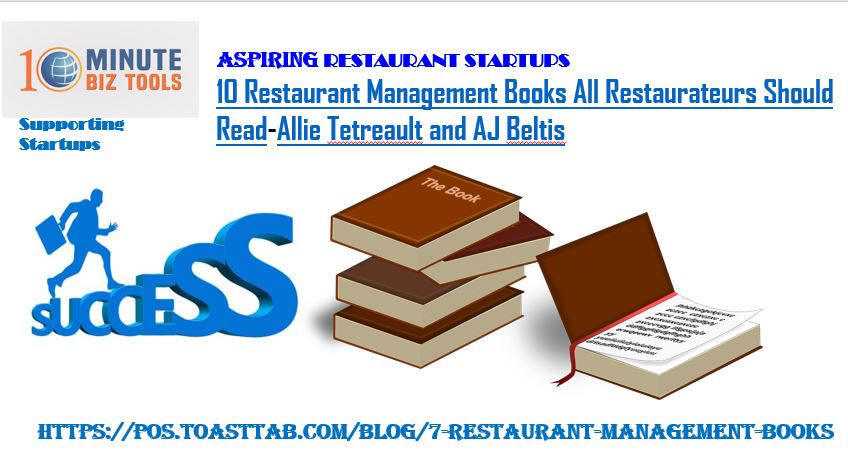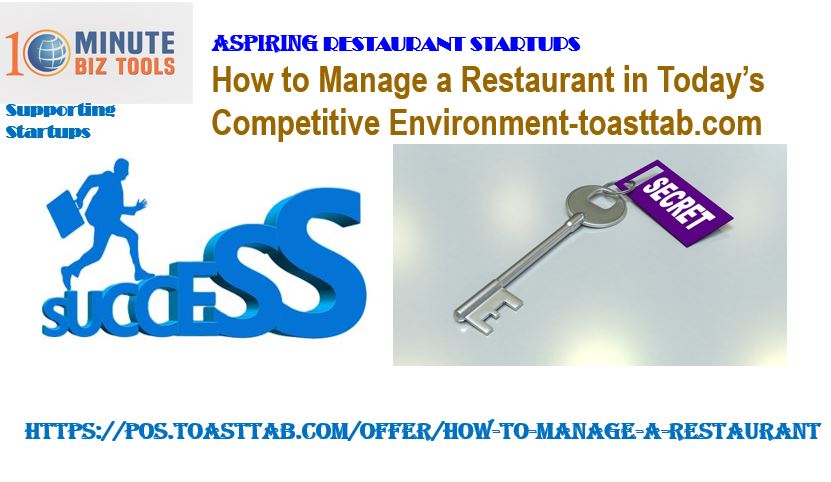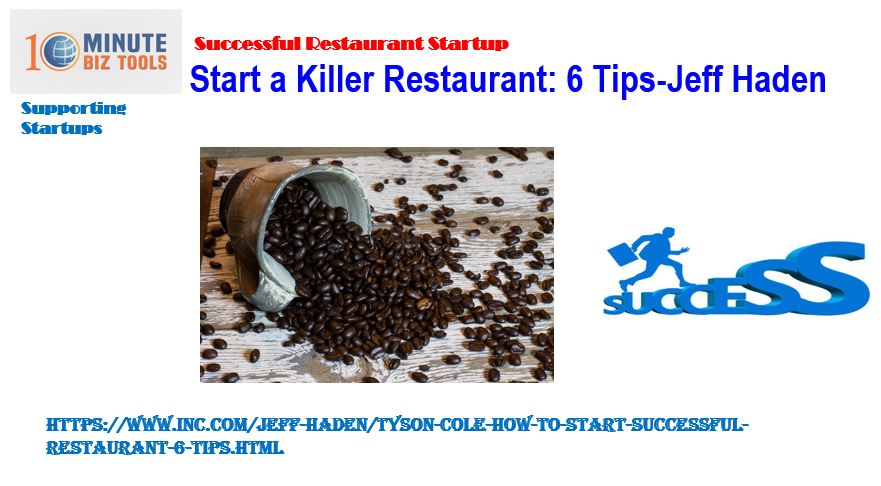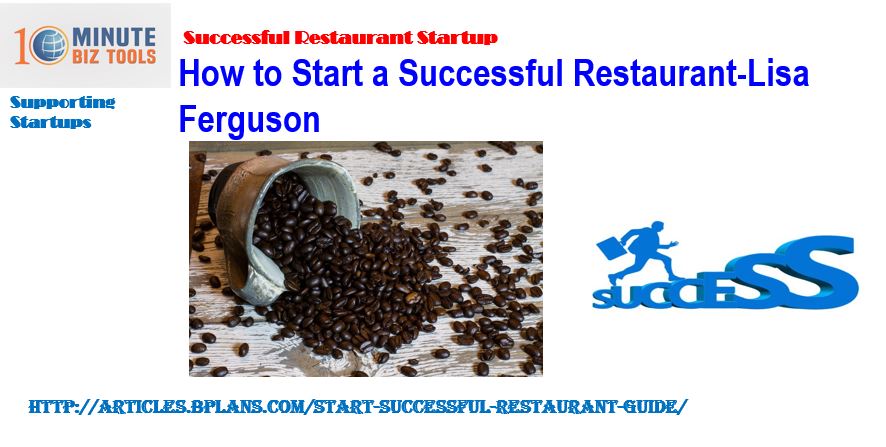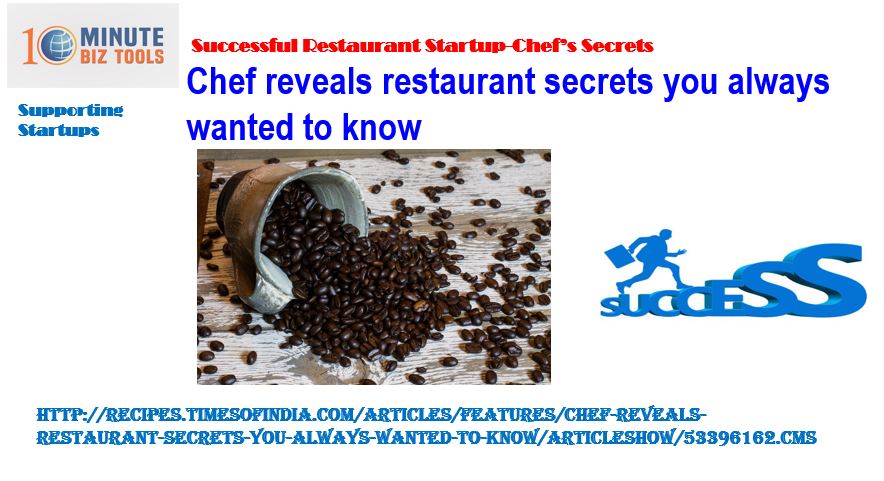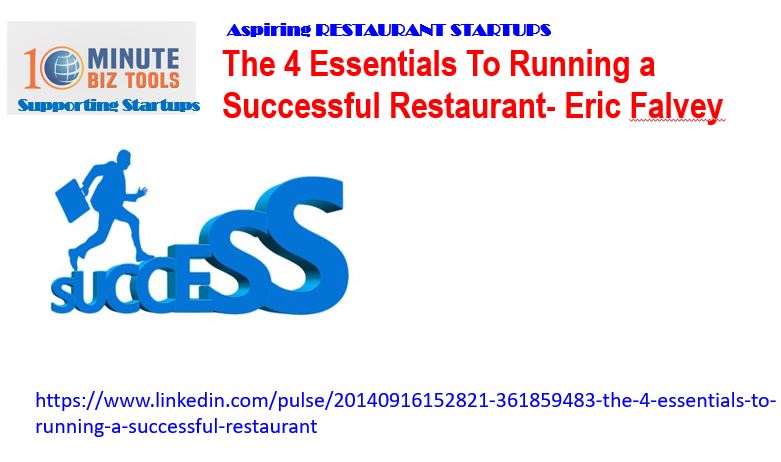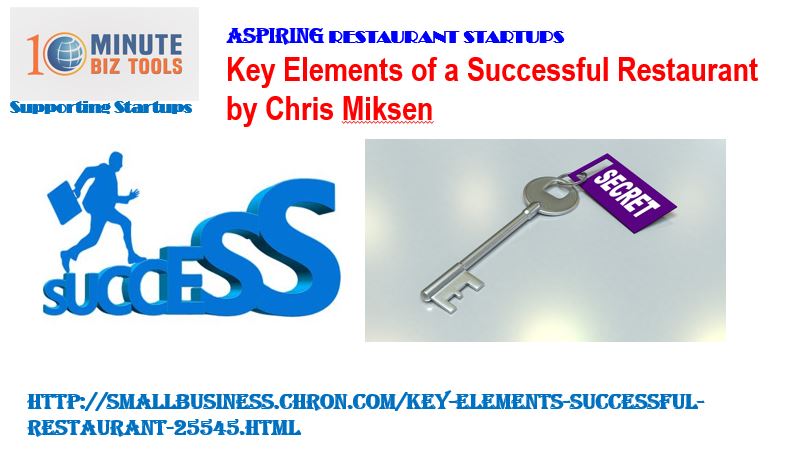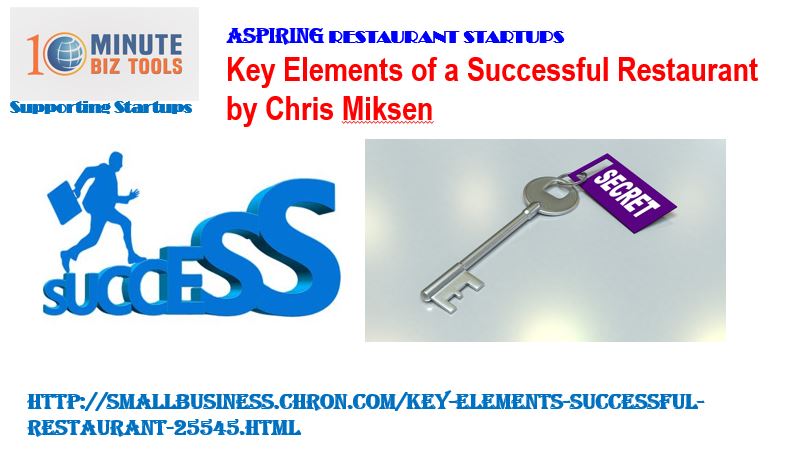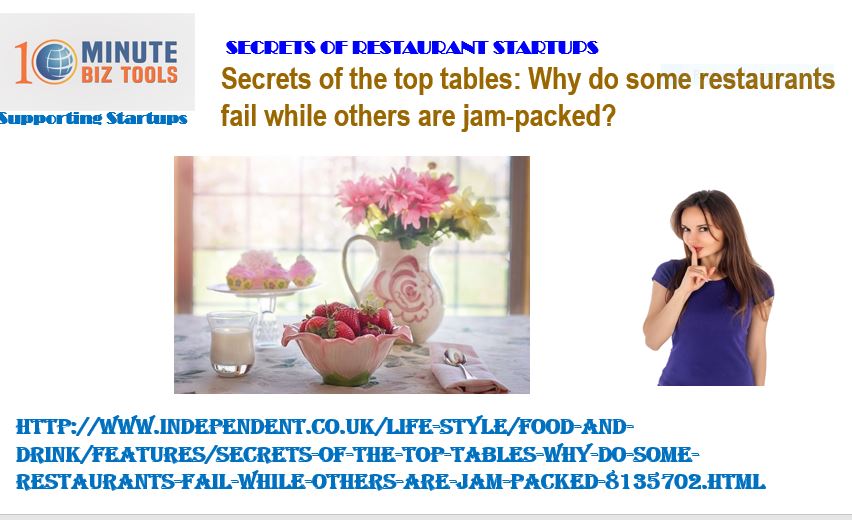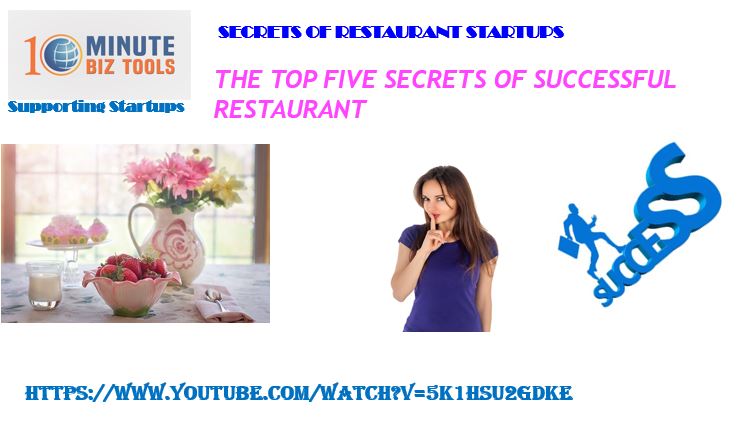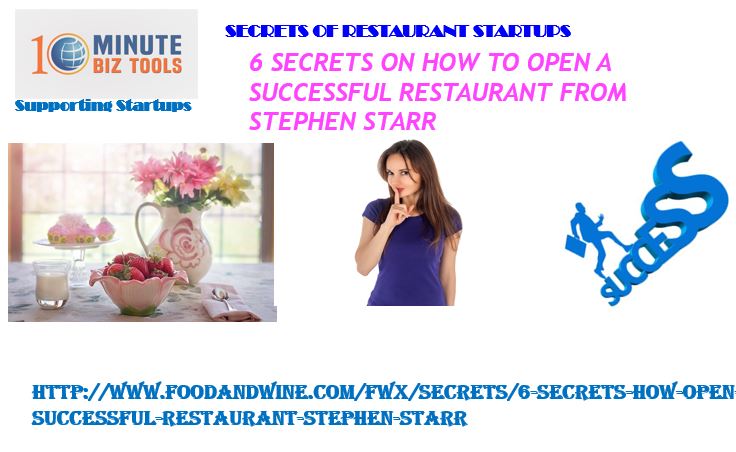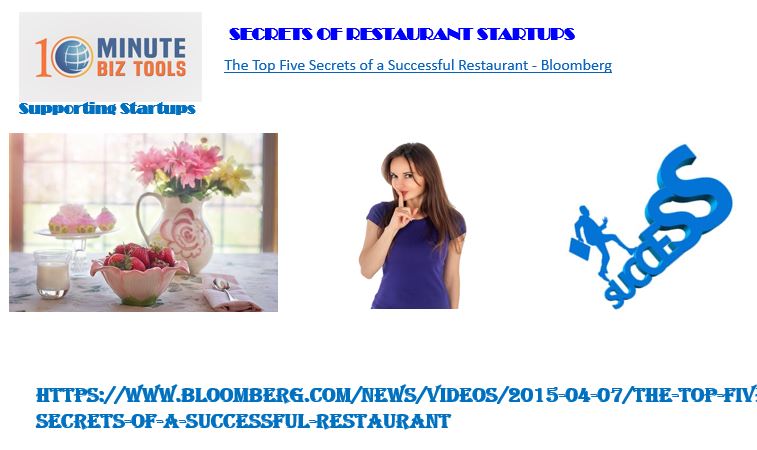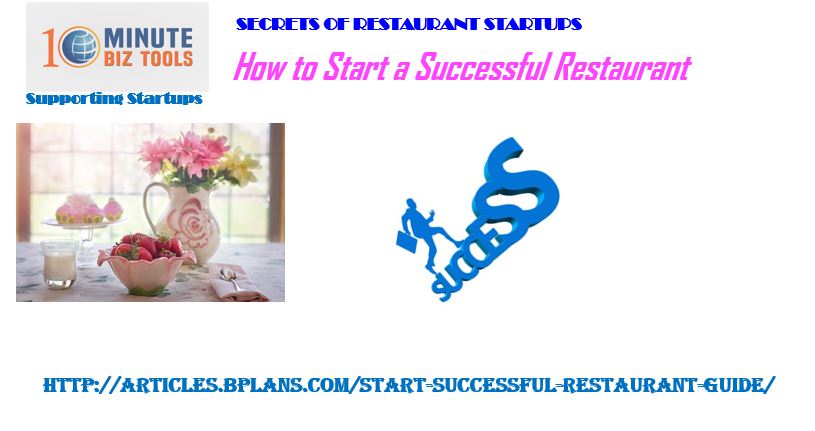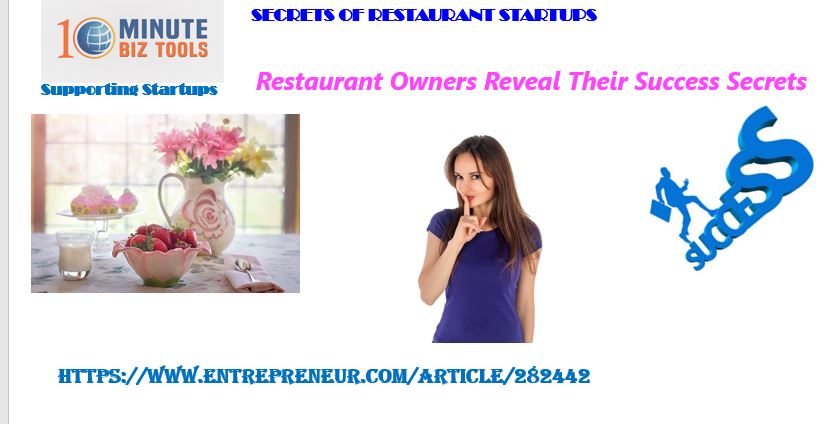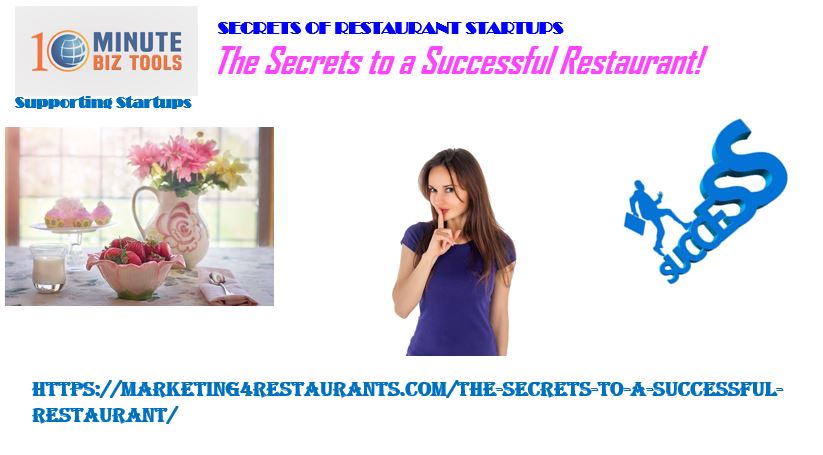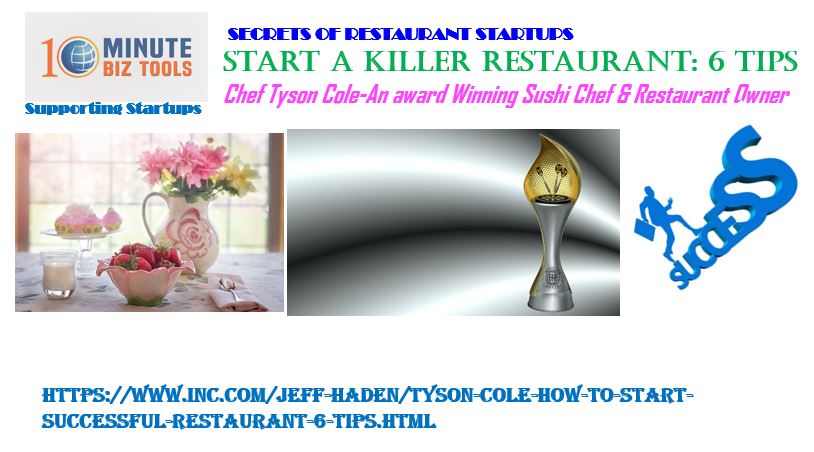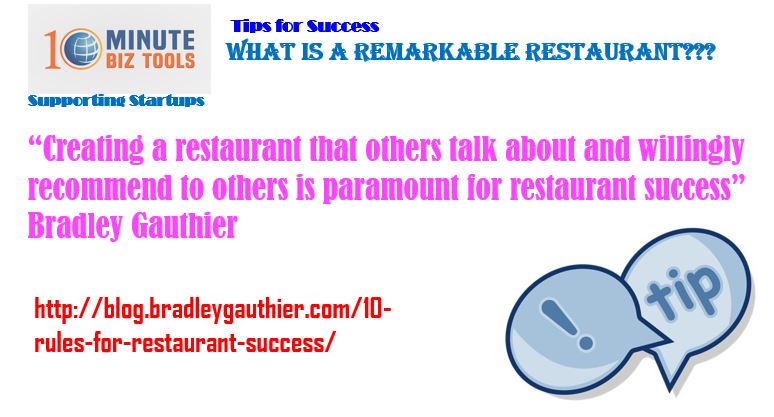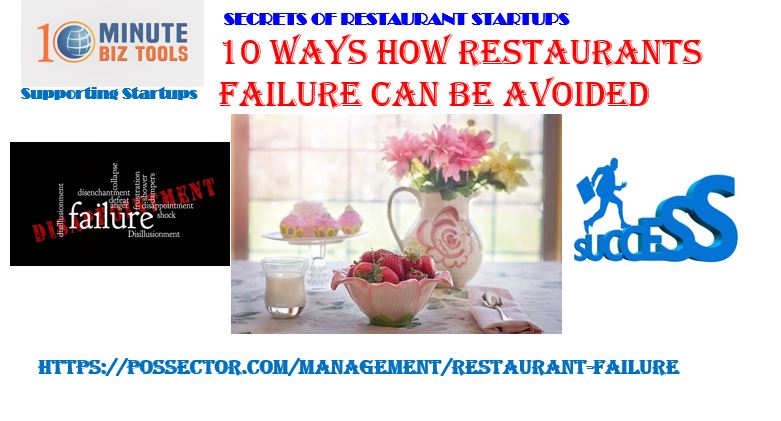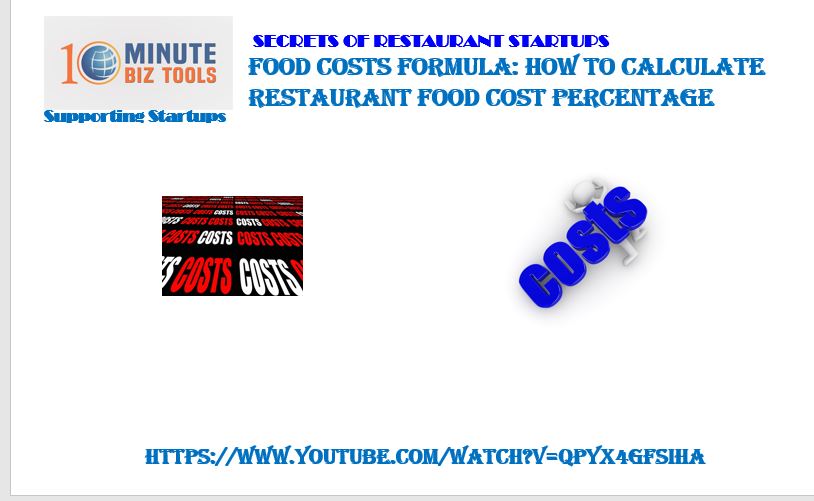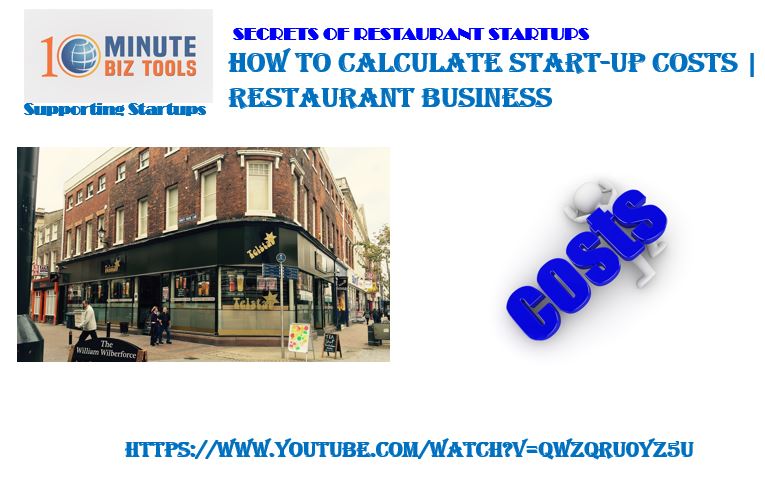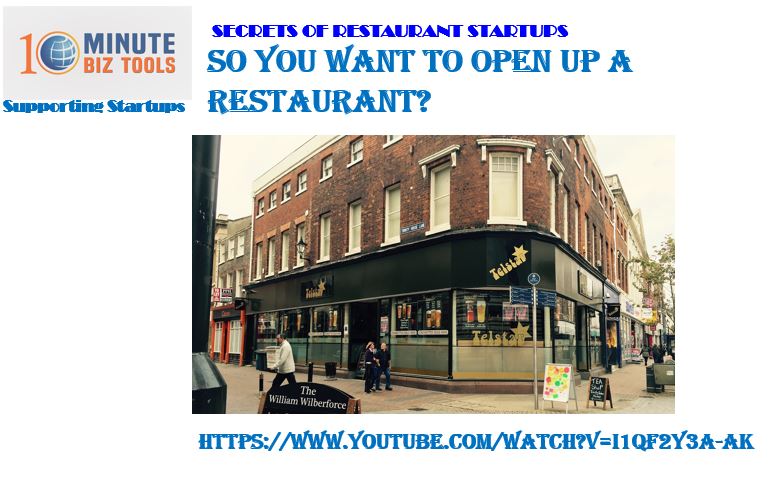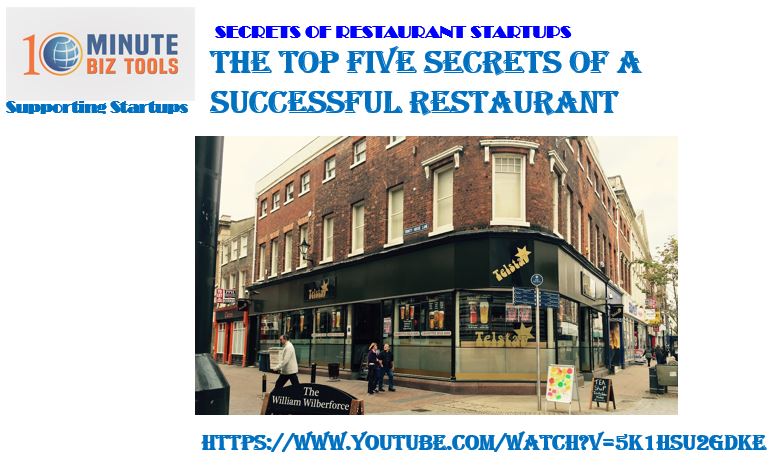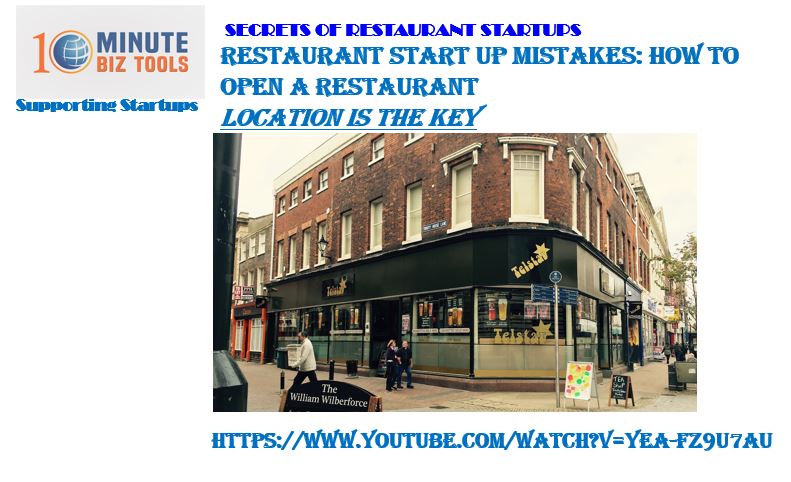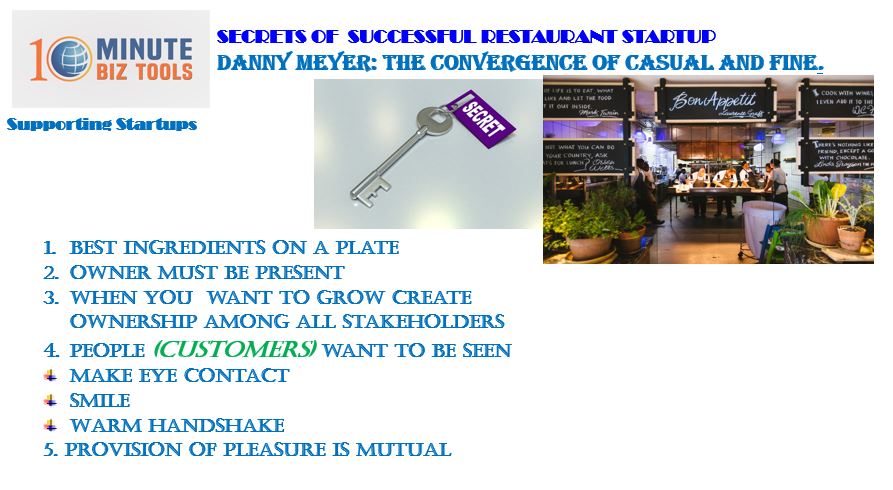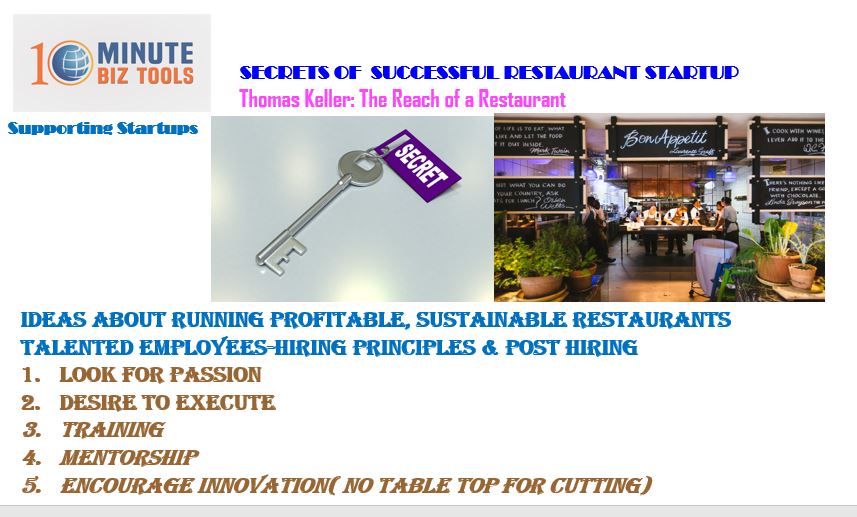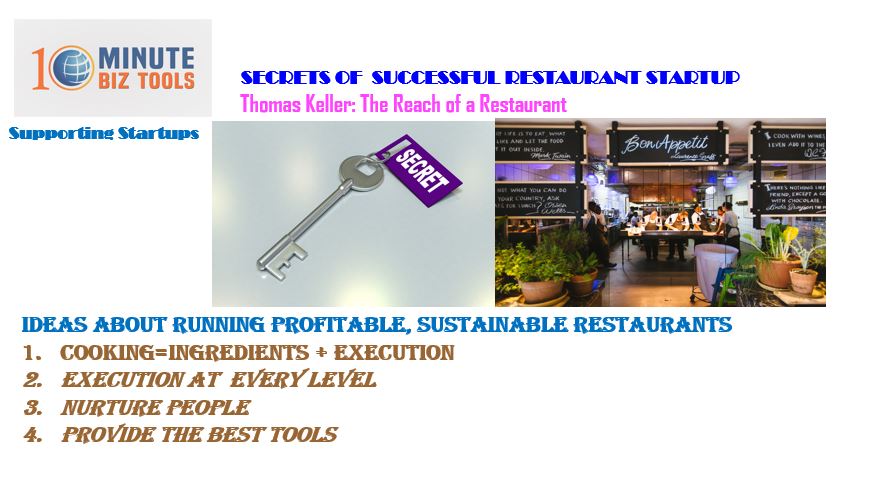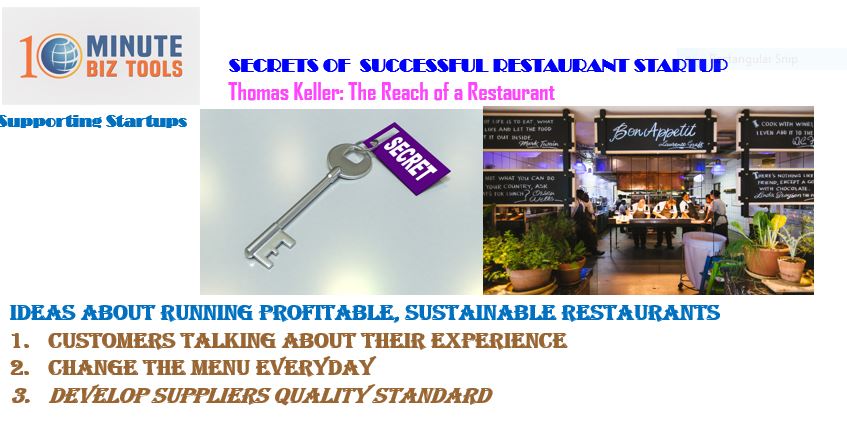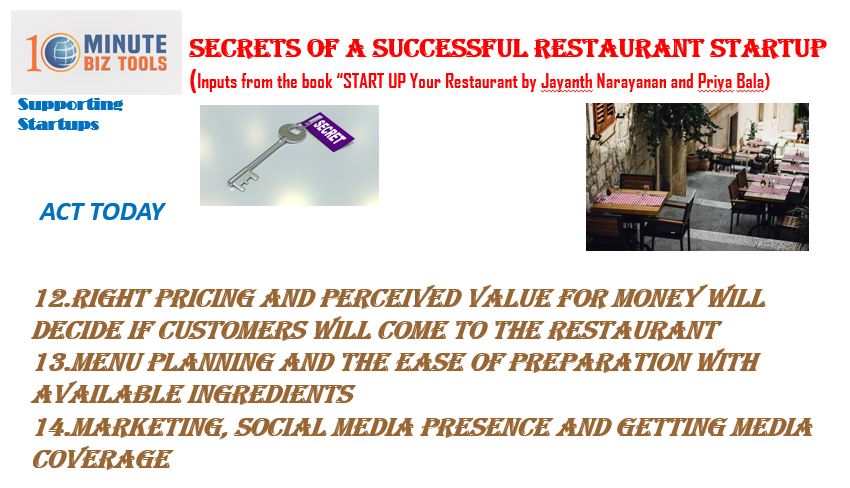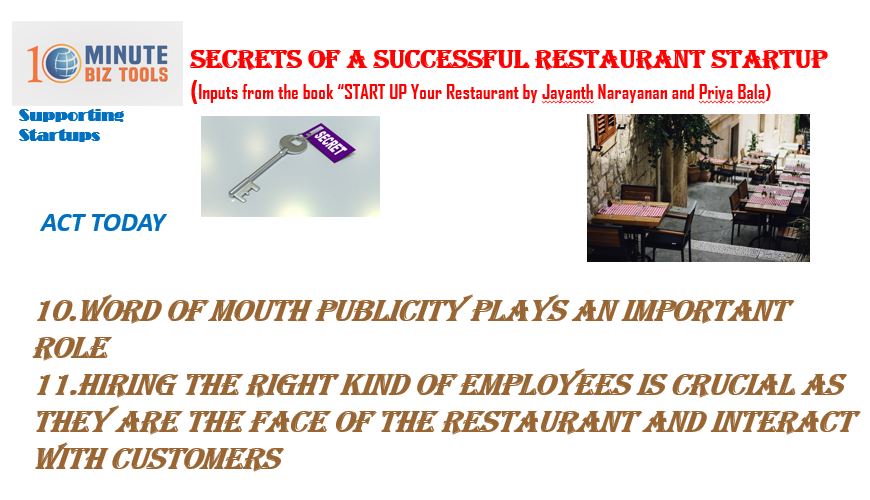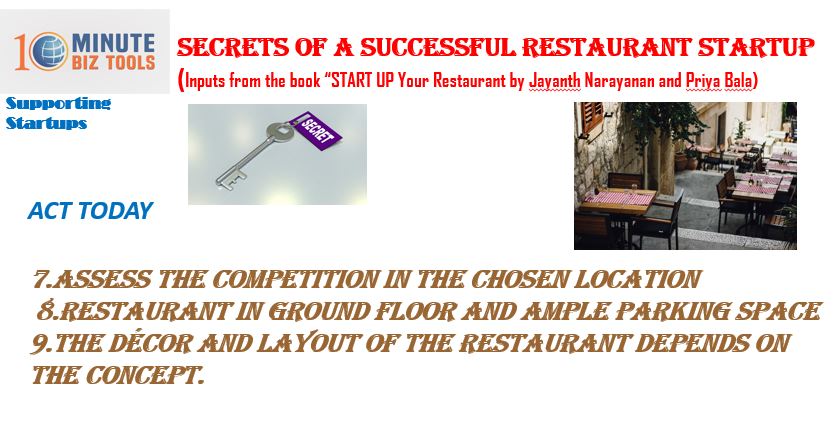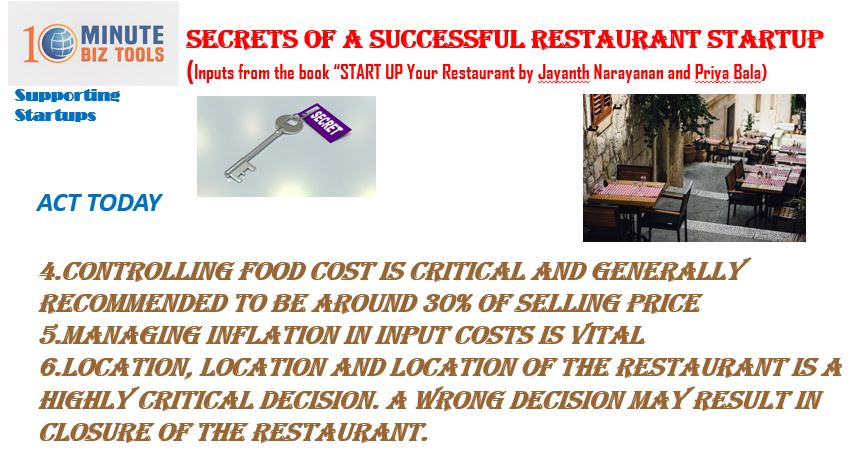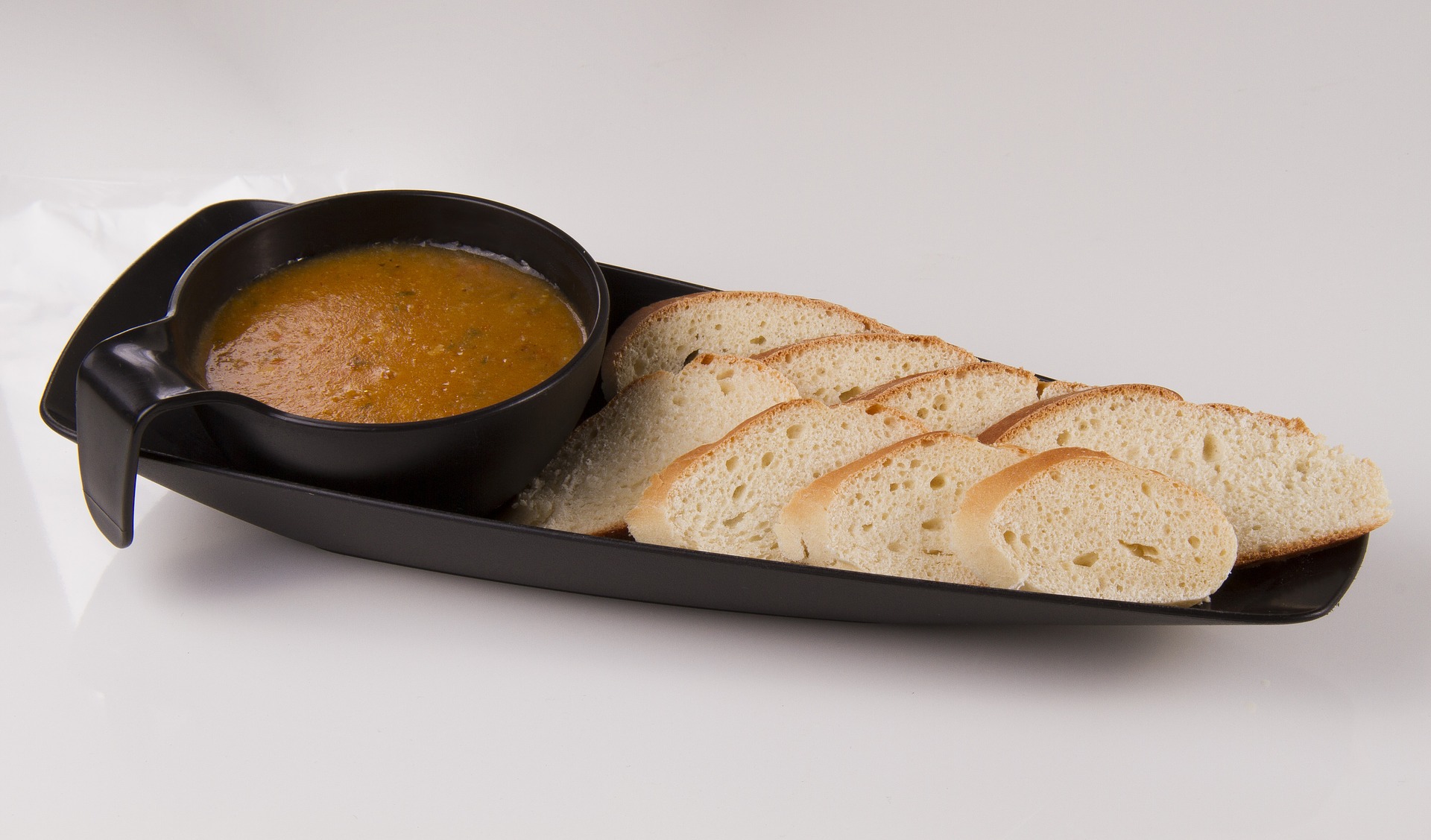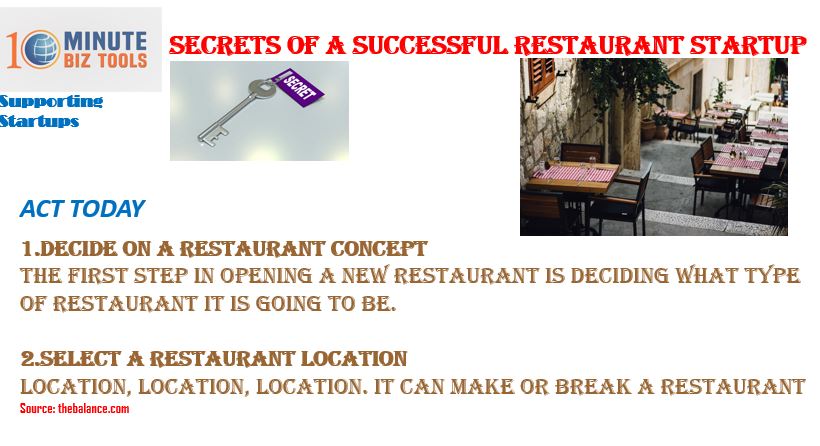 Your first paragraph ...
​