Customer Complaint Handling

Customer complaint handling are a part of any business. These should be viewed positively and a proper resolution of complaints provides a great opportunity to build relationship with customers.

Image Courtesy-http://www.helpscout.net/blog/customer-complaints/
Stuart Miles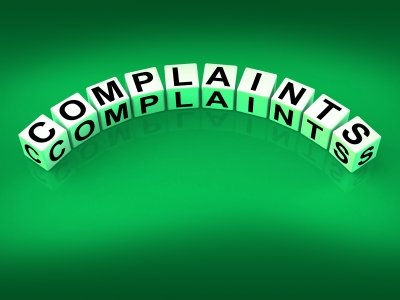 Customer Complaint Handling- Role of Employees
"Losing even a single customer can be very costly. It's critical for companies to turn a complaint into a positive for the customer and for the company moving forward.".Help Scout

The training of employees who interact with customers plays a crucial role in customer retention.
 In service businesses employees, at all levels interact with customers. Therefore ,adequate attention should be paid to make them realize their role in retaining customers.
Customer Complaint Handling-

Why Organizations should listen and resolve
A complaint is a gift and you should consider yourself lucky that a customer is prepared to give up valuable time to help you improve your organization.
Studies have shown that it costs 5 times more to acquire a new customer than retaining an existing customer.
Only 5% of customers report a defective service / product and the rest simply switch over to the competitor.

News of bad customer service reaches more than

 

twice as many

 

ears as praise for a good service experience.-

White House Office of Consumer Affairs
Customer Complaint Handling- Real Life Examples
Satisfactory Resolution- One Side of the Coin
Britannia Biscuits-Customer Complaint Handling
Two packets of biscuits were  purchased from a supermarket. In one of the biscuit packets, a biscuit had a  stapler pin when the biscuit was split into two halves.
A letter along with the wrapper was sent to their head office with purchase details. Three to four weeks elapsed and nothing happened.
 One fine day, the Zonal Regional Head telephoned and enquired when would be the convenient time for their local Sales Officer and Customer Service executive to meet  the customer at  their houser.
They  met the customer with a basket of goodies, a thank you  letter and flowers. They  appreciated the customer's action in  sending the wrapper which helped them to track and trace the production unit and the shift in which it was  produced. They warned the operators and supervisors for their negligence.
 The customers brand loyalty continues.
 2.A  Supermarket in a Metro Town-Customer Complaint Handling
  A customer buys her monthly requirements from this supermarket.  In a particular month she noticed  that  mustard ,cumin and bajra were adulterated. They had small stones of the same color and size of the products. She e-mailed her complaint to  the company with details like purchase date and stores location.
The customer services team head responded immediately and requested for the invoice, and the details of packing date etc. She replied that  both wrapper and invoice had been disposed off.
The customer  also wrote that she was not asking for any compensation and herintention was only to bring it to the attention of the company, as she  never expected  such substandard products  from a supermarket of international  repute.
The Supermarket Manger sent his sales representative with replacements and a bonus of nice bouquet of flowers.
 The Other side of the coin- Dissatisfaction due to poor handling
An  online travel Portal- Customer Complaint Handling
A couple, senior citizens, booked a overseas tour package.  They saw a few  customer reviews of the accommodation  provided in the tour package. Most reviews showed dissatisfaction. They were willing to pay extra to be upgraded to a four star hotel. The portal Marketing Officer  convinced them that it is  a three star hotel  and that there had been no complaints from his previous customers who stayed there.
When they  arrived at the hotel, we noticed that the facilities in the room were not  conforming to the offer. On realizing that other rooms had electric kettle  this couple requested one for themselves to prepare morning tea. The lobby personnel said they doid not have stock.
An e- mail was sent to  the Marketing Officer of the  travel portal who washed his hands off the whole deal saying that  he could held responsible as the customer had contarcted   with the hotel.  It is important to note that they did not have any direct contact with the hotel and all was done through the travel agency.
The customers who are frequent travelers have decided not to use this portal anymore.
2.An Online Gifting Portal-Customer Complaint Handling
A customer  ordered  a bouquet of roses for delivery between 5-9 pm on a particular day. The marriage. That they have to attend was on the next day. The flowers were delivered at 12 noon instead of the evening  and by the time they were presented next day ( 24 hours later) they had  withered completely.  The customers regretted  not buying the bouquet of flowers from street vendor, on the day of marriage. At half the price the flowers were fresher.
 A complaint was filed with customer service executive. She responded by saying that the customer had chosen standard delivery and hence, had  no choice.  They had the gall to say  it was  a one off incident
The effect of poor handling of the complaint  is that  they have lost a customer for ever.
http://www.helpscout.net/75-customer-service-facts-quotes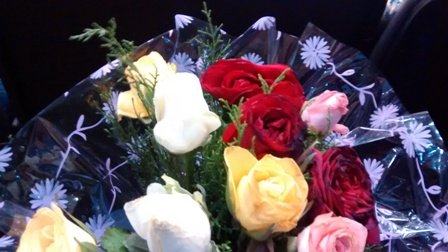 Customer Complaint Handling - Conclusion
"Remember - it costs at least five times as much to gain a new customer than keep an existing one. Keeping a complaining customer should be the top priority, and at these cost ratios you can afford to be generous in your time and effort".- The Marketing Donut
​