Supply Chain Efficiency 
 "Supply Chain Efficiency must ensure that it upholds the promise to the customer while eliminating non-value add or waste in the process,"- Jim Stollberg, HK Systems 
Image Courtesy:David Castillo Dominici
Supply Chain Efficiency- The need
Supply chain excellence is the key to creating shareholder value. On an average, the supply chain controls 100 percent of the inventory, manages 60% to 70% of cost of goods sold and provides the foundation to generate revenue by delivering outstanding availability.
Data management, coordination across partners and measurements are key to achieving supply chain efficiency and effectiveness. SCM gives competitive advantage which differentiate the winners and losers. The tiger on the prowl looking for a prey, is the reason why SCM should be efficient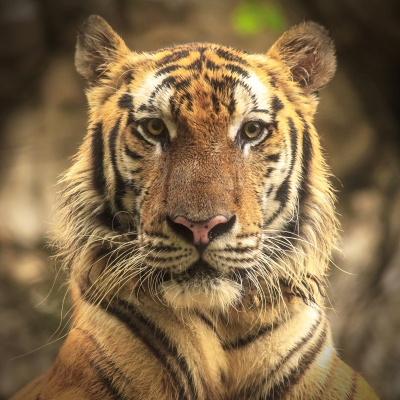 Image Courtesy: NAYPONG
WHY PERFORMANCE MEASURE? -"WHAT YOU MEASURE IS WHAT YOU GET"
PERFORMANCE MEASURE PROCESSES
1.    What are we doing now? 
     Analyzing  the current methods, aims and operations of Logistics 
2.    What do we want to do in the future?
     Giving new goals and clear objectives for improvement 
3.   What is the best way to get there?
     Looking at the options and implementing the best 
     4. How do we know we are getting there?
     Measuring Performance, comparing actual results with expectations 
Supply Chain Efficiency- Macro Measurements
Total Inventory Days of Supply ::Average Gross Inventory /   (Cost of goods sold/365)
Cash to Cash Cycle:(Total Inventory days of supply + Days of sale outstanding) -  (Average Payment period for Material)
Forecast accuracy
i Forecasts are the backbone of any organization.
ii  The entire upstream operations depend on the accuracy of forecasts.
iii  Forecasting Accuracy is a Critical measure.
Micro Performance Measures
 I-   
Marketing
a)    SKU wise forecast
b)    Sales Skew
c)    Seasonality variations
d)    Sales promotion Schemes
 II-  

Manufacturing
Manufacturing signs a contract for the weekly SKU wise production Plan. Normally the accepted level of compliance is 95%. However for a few Critical  SKU's marketing would like 100% Compliance.
a)    Weekly CLIP ( Committed Line Item Production) Standard > 95%
b)   Weekly CVP ( Committed Volume of Production) Standard > or = 100%
III.

 
Production Planning & Control
a)    Raw material Inventory
b)    Work in process
c)    Factory Non moving stock
IV-
Logistics Function
-3P Performance Measures
a)    Transit Time
b)    Damage during Transit ( In case  of no Transit insurance)
c)    Stock variations (Shortage/ Excess)
d)    Infrastructure maintenance- telephone/ Fax machine/ Computers/Printers/UPS
e)    Delivery Efficiency
f)     Quality of Delivery
g)    Warehouse house keeping
V.

 
3P Vendor
Companies may outsource a few components to external Vendors.
a)    Delivery vs. Invoices
b)    Lead time for delivery
c)    Maintenance of Infrastructure
d)    Accuracy of inventory
e)    Stock Adjustment memos raised
f)     Variation in SKU at receiving location
g)    Component assembly- Accuracy
VI.
Transporter
a)            Transit time
b)            No. of Trucks indented vs. actual supply
c)            Delivery of commercial documents
d)            Accuracy of supplies if transit is allowed
VII.

 
Customer Service Level: The Customer can be end user or Dealer
a)    Customer Complaints (Count/Month)Percent Returns (Count/Unit Sale)
b)    Customer Ratings-( Scale 1 -10)
c)    Customer Retention
d)   (% Repeat Buyers)
Conclusion
The macro and micro performance measures and corrective actions should enable the organizations to meet the expectations of the customer. Ultimately, SCM is about delivering the right product at the right place in the right quantities at the right time at the value perceived by the customers.