Eureka Moment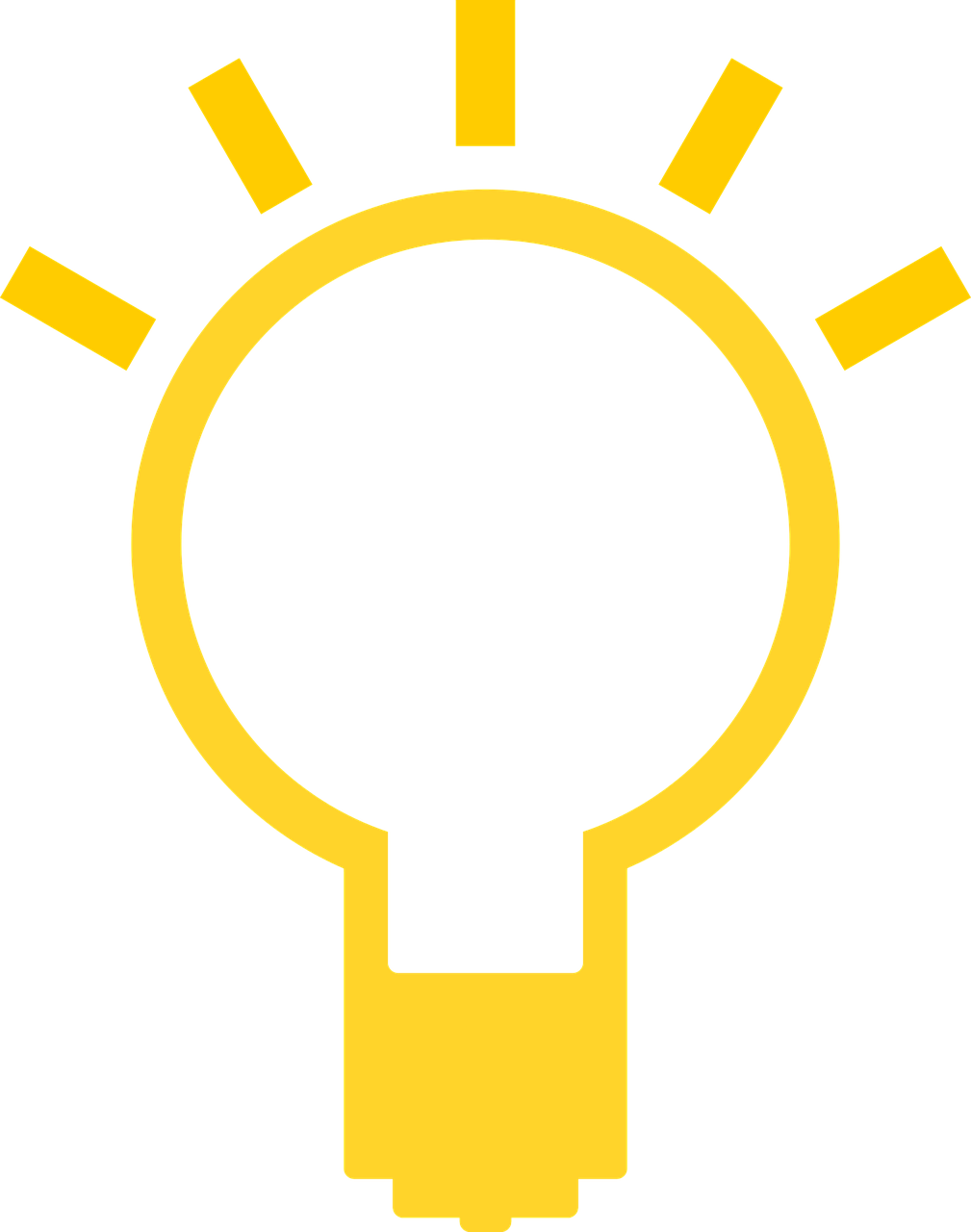 What is Eureka Moment ?
A moment at which a person realizes or solves something
1A29B0

Eureka Moment Ideas turning into a business
How startup founders got their business idea, and the things, events, and actions that eventually led them to their big eureka moment. GET INSPIRED✨✨

Eureka Moment  Stories Series # 022
MY STARTUP IDEA : Meghana Saraogi-StyleDotMe

"One can't be in the trial room forever!": StyleDotMe founder Meghna Saraogi A graphic designer with a passion for shopping
"I wanted to build something that will make life simpler for people when they had to decide what to buy and how to wear."

A shopaholic who enjoys dressing up, she often wished she could ask friends about her daily choice of outfits so that she didn't have to take ages dressing up. This was the origin of StyleDotMe. 
We at StyleDotMe are committed towards transforming the future of retail shopping through augmented reality by creating remarkable experiences for the 21st century shoppers. Our aim is to push the boundaries of innovation by creating seamless and functional experiences that will be acknowledged globally.
Eureka Moment  Stories Series # 021
MY STARTUP IDEA : Anish Achutan- Open-A Neobank
Anish Achutan is a serial entrepreneur
Introducing OPEN, a neobank    
After spending two years in Citrus Pay (acquired by PayU India in September 2016) and PayU, the duo realised the one basic but key problem the three lakh merchants on the platform faced.
In a day, while running the business, a merchant has to switch through multiple dashboards, from accounting and book-keeping solutions to checking if bank accounts have debited payments.
The solution seemed clear - integrated dashboards that would give a detailed view of the customer's current account cash flow and provide payment options.
Seeing that this specific solution was not on the market, Anish and Mable launched OPEN in August this year.
Source:yourstory.com
Eureka Moment  Stories Series # 020
MY STARTUP IDEA: LawRato.com founder on his eureka moment -An interactive online platform to find and hire lawyers 

"If healthcare is online, why not legal advice?" wonders Roh .. Mahajan, founder, LawRato.com 
Free Legal Advice From Top Rated Lawyers. Choose from over 10,000 lawyers across 700+ cities in India

Source-http://timesofindia.indiatimes.com/articleshow/64897744.cms?utm_source=contentofinterest&utm_medium=text&utm_campaign=cppst
Eureka Moment  Stories Series # 019
A Portal for Planning Vacation-PICKYOURTAIL

Hari Ganapathy  & Srinath Shankar took a Europe trip together in 2012 They put in more than 2 months to craft the vacation.
They met travelers under packaged tour who were dissatisfied with  rushed grittiness.
Once back home they were bombarded with  quires asking  how they planned their trip.
 This gave the eureka moment to start " PICKYOURTRAIL- A travel Technology Platform
Source: TOI- Sunday Edition
Eureka Moment  Stories Series # 018
A Technology Startup
The Eureka Moment that led to an IOT Startup
Hitesh Panjwani who has started a innovative IOT [ Internet of Things 
https://www.youtube.com/watch?v=hoGYPpjFzvM
 Chip Wilson, Lululemon founder – noticed many women do yoga, but have no special pants to wear 

Eureka Moment  Stories Series # 017
Most parents worry about their child's progress in school.
Gaurav Mundra and Madhup Bansal, who have engineering and management backgrounds, thought of building a solution around this particular problem.
Their This Jaipur-based startup is helping schools update parents .EduCommerce's cloud-based technology platform lets information be shared between a school, parents and the children, regardless of the device.
Source; Your story.com
Eureka Moment  Stories Series # 016
'I wanted to sell budget deals on guided tours': Sukhmani Singh

The idea: Tripshelf, travel platform that connects mid-size tour operators with consumers
Eureka moment: Tripshelf is 26-year-old Sukhmani Singh's second travel venture. Her first, SeekSherpa connects experienced travel enthusiasts who can act as tour guides for experiential travel with travelers. While building that company, Singh came across several mid-sized tour operators who were looking for ways to be discovered online. Package tourism is 98% offline and there are at least 50,000 package providers.
http://www.news.venture-care.com/2017/05/22

Eureka Moment  Stories Series # 015
MY STARTUP IDEA: Cytecare founder on his eureka momentMarch 22, 2018
In this column, we bring you the stories behind how startup founders got their business idea, and the things, events, and actions that eventually led them to their big eureka moment.
'We need India-specific data on cancer for customised cures': Suresh Ramu, founder, Cytecare Hospital
THE IDEA: To build a cancer care hospital and research chain in India
EUREKA MOMENT: Suresh Ramu isn't new to entrepreneurship — in 1999, the IIT-M and IIM-C alumnus started a telemedicine company in Pune. He then worked for a clinical research firm for more than 10 years. In 2012, when a friend was diagnosed with cancer and went abroad for treatment, Ramu wondered why the best cancer care was not available here. "I realised this was because there were better research institutes in the US. I decided to build the best institute for cancer care," he says. He started Cytecare in April 2014 with the aim of capturing India-specific data for research as well as providing better care.
EARLY DAYS: Ramu started with a focus on clinical trials, and about 70% of the research and development related to cancer. India-focussed studies on types and prevalence of cancer could help doctors customise treatment, he says
BIGGEST CHALLENGE: "Reaching out to doctors directly and convincing them to join me," he says. Doing clinical trials in cancer research was also quite complex.
WHERE I AM NOW: In 2016, Cytecare opened a 150-bed hospital, which has treated close to 3,000 patients in Bengaluru. It plans to launch a second hospital in six months.
https://www.cytecare.com/media/my-startup-idea-cytecare-founder-on-his-eureka-moment

Eureka Moment  Stories Series # 014
The idea: Build a platform for millennial mom
MY STARTUP IDEA: Kidsstoppress founder on her eureka moment 

What is Kidsstoppress.com?
A discovery platform for pregnancy, parenting and baby care trusted by over a million parents. Kidsstoppress brings you all the latest from the world of parenting -- from brand new products to tips and advice from professionals, from carefully curated events to learning activities -- we are the only platform that simplifies parenting for you. Go ahead be the best parent you can be, we got you covered.
Eureka Moment  Stories Series # 013
Ekplate – A Haven For Scrumptious & Pocket-friendly Food
They say, "As long as you have food in your mouth, you have solved all problems for the time being."
The eureka moment was when Harsh Shah was himself a college goer. While standing amidst the crowd of students in front of a nearby street food vendor, ordering his "ekPlate Grilled Sandwich," an idea popped in his mind. This marked the beginning of a very innovative venture called ekplate .When it comes to college students and office-goers, who are always on a tight budget, eating out does not necessarily mean restaurants to them. In India, a huge mass relies on the roadside vendors and street foods to satisfy their appetite. Considering street food equivalent to restaurant food is like comparing apples to oranges
Asish Das http://www.thestartupjournal.com/ekplate-street-food-guide/

Eureka Moment  Stories Series # 012
Momofuku Ando, instant noodle inventor – Mr Ando said the inspiration for his product came when he saw people lining up to buy bowls of hot ramen noodle soup at a black market stall during the food shortages after World War II.
That was his EUREKA moment
As TIME wrote back in 2006, "In 1958, Momofuku Ando, an unassuming entrepreneur living in Osaka, created the instant noodle — and a continent has been feasting on his invention ever since."
However, the road was not easy for the founder of Nissin Food Products. Ando struggled to find the right balance and create noodles that were tasty but did not become mush when boiled. The secret, learned from his wife, was to spray the noodles with chicken soup and then fry them in tempura oil.
It was the masterstroke of providing a waterproof polystyrene container for the noodles that made his Cup Noodle an instant success in 1971.
Source"https://www.businessinsider.in
Eureka Moment  Stories Series # 011
Zolo Co-Living Spaces-Nobody knows co-living like the way we do
Idea:A Business offering service oriented PG accommodation with amenities
Eureka Moment of Nikhil Sikri-
We were shocked by the condition of PGs in Bangalore The supplier do not care about customers as demand outstrips supply.He saw  scope for improvement with  PG accommodations that focused on consumer experience.
Current Status
5+ Cities, 50+ Properties, 5k+ Residents, 5Mn+ Smiles
Source: TOI- Sunday 29-07-2018 & Company website
Eureka Moment  Stories Series # 010
To Create a smart water meter for a residential complex- Vivek Shukla-Smart Homes 
"The housing complexes which don't have any sub meters for water installed, charge their residents a flat fee per month. This is not the best thing to do as the consumption is different for different households. We have gone to association meetings and came across otherwise friendly neighbors, fighting with each other over cost of water. The challenge with the installation of meters is to do with the way water is supplied in high rise buildings. The shafts which carry these pipes don't have any access to install the meters and take readings. "


http://timesofindia.indiatimes.com/articleshow/62554695.cms?utm_source=contentofinterest&utm_medium=text&utm_campaign=cppst
Eureka Moment  Stories Series # 009
 Eureka Moment:The Idea: A cafe to serve customised chai to a customer twice every day
I just wanted meri wali chai ': Nitin Saluja, founder, Chaayos

I missed finding the perfect cup of chai in the US, and when I returned to India in 2012, I saw a need for chai cafes. Coffee vs chai consumption is 1:30 yet there was no place serving chai. India has a unique tea drinking culture, and everyone has a unique way of brewing chai, so I started Chaayos to offer 'meri wali chai'.
Early days:
The good part was that getting customers was not tough. There was a huge market for chai. At our first cafe at Cyber City, I would take care of operations myself — taking orders, making chai and serving customers.
Biggest Challenge:
Making sure we customise tea for every customer and serve them consistently. In the process of fast expansion, we had to make sure that each outlet is unique yet offers a similar Chaayos experience.
Where I am now:
Chaayos has 43 cafes in Delhi, Gurgaon, Noida, Ghaziabad, Mumbai and Chandigarh. We aim to open 33 more by the end of the financial year.
Eureka Moment  Stories Series # 009
The RaceSafe App
Eureka Moment
Violet Alexandre headed out for a run with her baby boy bundled into a jogging stroller. Trekking along a popular Boulder, Colo., trail that heads into a shaded canyon, she slipped and fell hard on black ice. Attached by a safety strap, Alexandre was dragged as both baby and stroller plunged toward the icy stream below. She was able to stop the descent just in time.
She texted her husband Sharif about the incident. He was unable to call her and he panicked. This emergency contact requirement lead  the couple to the development of the APP.
The RaceSafe App was designed to streamline information sharing
between runners and medical staff during races.  A runner's
emergency contacts and pertinent medical information are securely
stored on the iRunSafe database, and can be accessed by medical
teams through the RaceSafe App during race day.
Eureka Moment  Stories Series # 008
MY STARTUP IDEA: LawRato.com founder on his eureka moment 
Rohan Mahajan, Founder, LawRato.com, on starting up and pursuing legal entrepreneurship
Back in 2009, I was working in Singapore & Jakarta, Indonesia. A legal issue cropped up during my stint, and surprisingly, I was left dangling for help. Even in the age of internet and globalization, I had no platform to seek a verified and a reliable solution to my problem. It occurred to me how there would be many more stranded like me. And hence, the seeds of LawRato were sown.
There is no way whatsoever by which a common man can evaluate and identify the right lawyer for their legal situation. With no data available on the lawyers' performance and track record, its next to impossible to tell which lawyer would be the right one for your need. It becomes more difficult, as unlike healthcare, where there are clear specialists for different healthcare problems (cardiologist, neurologist, etc.), lawyers take up matters across multiple practice areas and there are no defined specialists for each practice area like property matters, matrimonial matters and others.
Source;superlawyer.in
Eureka Moment  Stories Series # 007
Eureka Moment: Jayanth Sharma-Winning awards for wildlife photography made me realise I needed to take this seriously"
The idea: To start a travel and photography company 
Eureka Moment: Jayanth Sharma inherited his passion for photography from his father. Growing up in the 80s, Sharma watched his father teach photography. He moved on to work in the IT industry, but kept up with photography as a hobby. "I pursued it in my free time on weekends. In the mid-2000s, I won a couple of prestigious awards for my wildlife photography. That was when I realised I needed to take this up seriously," he says. He quit his job at Accenture in 2007 and started doing freelance photography. Soon, he got together with his photographer friends and launched the company in 2010.
Eureka Moment  Stories Series # 006
Eupheus Learning
Eupheus Learning is an edtech startup that develops hybrid solutions, including textbooks and digital material (in offline and online form) to seamlessly integrate in-class and at-home learning.
Problem it solves: Creates learning solutions for students through online and offline material

Founders: Sarvesh Shrivastava, Rohit Dhar, Ved Prakash Khatri, and Amit Kapoor
 Sarvesh Shrivastava's eureka moment was when he stumbled upon the pain points across the system.

"The gap is felt by many students, parents and educators alike when at-home learning is supplemented with tuition, which may be at variance to the progression or pedagogy or the difficulty level being taught in class,"
Source yourstory.com
Eureka Moment  Stories Series # 005
LIFEEASY - On-demand home service
Lifeesay  provides over 200 services in approximately 18 categories of services in Delhi/ NCR currently.
Problems faced by you can give a eureka moment. 
Founders: Rakesh Gupta, Jeet Narayan Singh and Gagneet Singh Ahuja
Lifeasy was born out of the founders' personal experience. The trio's professional lives were too demanding and they did not have the time to find quick, reliable services for fixing things around their house.
Source: Yourstory.com
Eureka Moment  Stories Series # 004
Ikea founder  Ingvar Kamprad could not fit a table in his small car, so he thought to take off the legs. 
This was the eureka moment for a successful compapny and an icon to be born
Eureka Moment  Stories Series # 003
Gopro founder


Nick Woodman experienced  inconvenience and struggled to take pictures of himself  while surfing, This resulted in  launching a camera and a successful venture.
https://shop.gopro.com/International/cameras

Eureka Moment  Stories Series # 002

Connect customers with mini-truck owners for intra-city logistics
'Finding a truck was harder than it should have been': Mithun Srivatsa, co-founder,Blowhorn

The Idea: Connect customers with mini-truck owners for intra-city logistics

Eureka Moment: Mithun Srivatsa saw the trouble people faced when moving house in a city. "A colleague wanted to move a bed from one apartment to another but it was an exhausting process," says Srivatsa. That was the start of an idea for an intra-city logistics service. "My co-founder Nikhil Shivaprasad and I met small businesses and learnt that there was no efficient market for fixed and spot deliveries within cities," he says. To organise this fragmented market, they set up Blowhorn in Bengaluru in 2014. They spent a day coming up with names. "We disagreed on every name except Blowhorn. 'Blow Horn' is ubiquitous on Indian trucks. We joke to our investors that Indian trucks brand themselves with our name!"
Source; Times of India
Eureka Moment  Stories Series # 001 
Solar Powered Water Purifier
MY STARTUP IDEA: Swajal founder on her eureka moment

'Why couldn't tech help provide clean drinking water?': Vibha Tripathi, founder, Swajal

The idea: To provide clean drinking water to villages through solar-powered water purifiers

Eureka Moment: Vibha Tripathi, who grew up in a small village in UP, completed her PhD and started working in the electrical engineering department in 2007 in IIT-Kanpur. She'd always wanted to do something to ease the struggles of villagers, so the next year, she and her husband quit their jobs at the university and started working on solutions based on solar energy. "Access to clean drinking water was still an issue. My cousin died of diarrhoea at a young age. We started thinking about how to use technology to tackle this problem," she said. In 2011, they came up with the idea for Swajal.
Source Times of India
​