INNOVATION Series # 027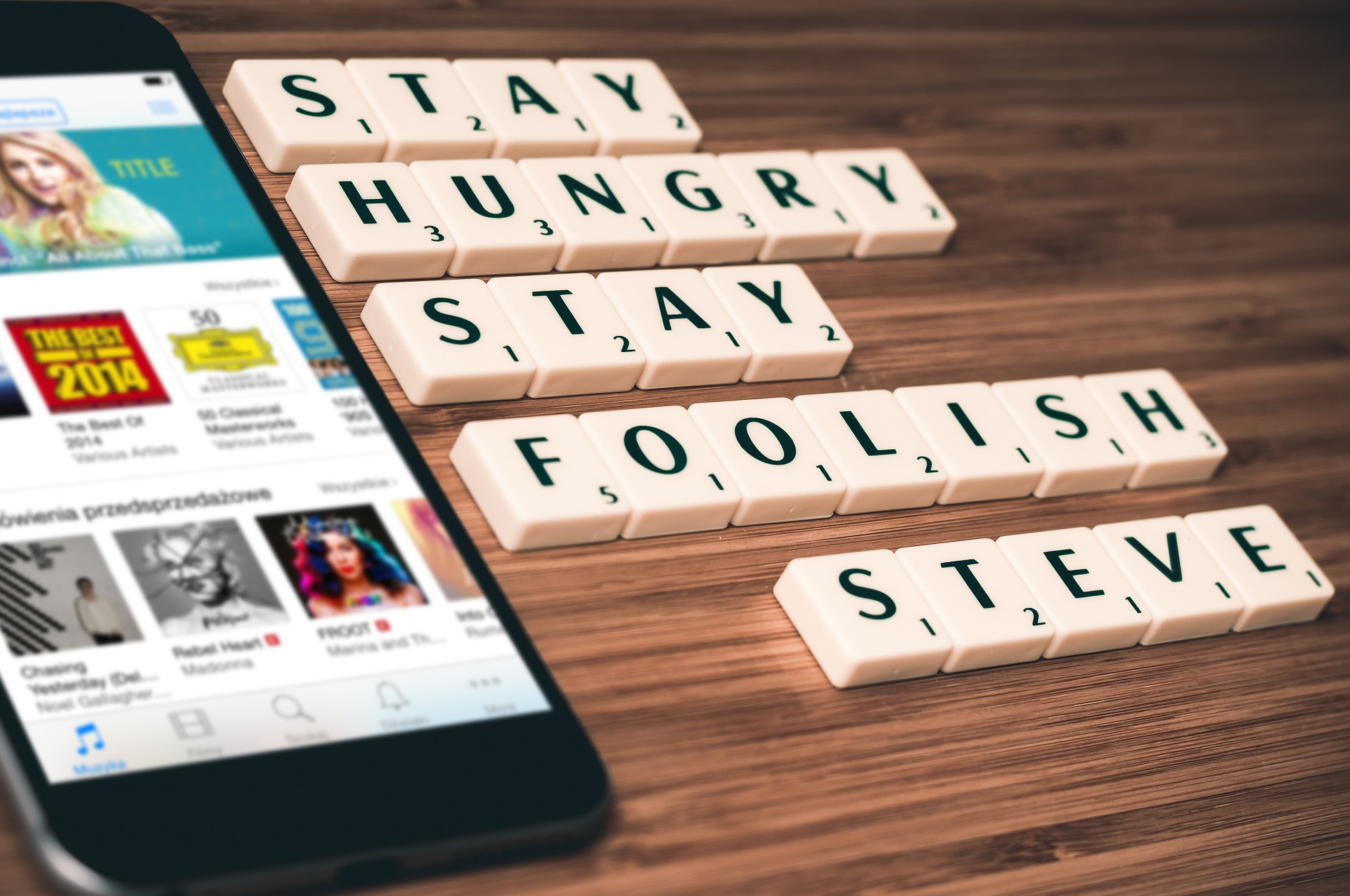 Innovation Key for  growth and retention of customers
Example of It Double bags from Channel
An "It" bag is a high-priced designer handbag that has become a popular best-seller. The phenomenon arose in the fashion industry and was named in the 1990s and 2000s. Examples of handbag brands that have been considered "It bags" are Chanel, Hermès and Fendi.-From Wikipedia
DOUBLE BAGS or Side packs from Channel. Has a waiting period of 3 years.
Source-TOI-19-05-2019
10 Innovations in Water Purification- PATRICK J.Kiger 
Indian researchers offered a possible solution in a March 2013 International Journal of Environmental Engineering article. The researchers have developed a filter system that uses a common medicinal herb, Tridax procumbens, to absorb excess fluoride from drinking water. The plant, which has also been used to extract toxic heavy metals from water, attracts fluoride ions when water passes through it at a temperature of about 27 degrees Celsius (80.6 degrees Fahrenheit). The filter potentially could provide an inexpensive, easy-to-use way of making water safe in places where the supply contains excessive fluoride. But it also may be used by people in the U.S. and other countries who don't like the idea of fluoride being added to their water

Innovation in Restaurant- NOMA
Chefs in the dining room
Redzepi also changed the identity of the chef -- they were no longer constrained to the kitchen and the stove. Instead, they went into the dining room to serve their dishes to guests -- a move that "broke barriers" according to chef Eneko Atxa.
Fermentation
But while many restaurants focused on using the freshest possible ingredients, Noma has been delving into the world of preserving and creating weird but lovable ingredients like peaso (similar to miso but made from fermented peas).
Suddenly, fermented menus were daring and cool.
Source: Edition.cnn.com
Personalized Monthly makeup and Beauty Sample subscription-IPSY-The Most Rewarding Beauty Membership
Popular health and beauty YouTuber Michelle Phan launched Ipsy in 2011, using her channel's subscribers as a ready made customer base. Members pay a monthly charge of $10 to receive a Glam Bag containing five beauty samples. Before signing up, subscribers take a beauty quiz to set their own personal preferences. This, in theory, means that they only receive products they will like. In 2015, the company made $150m in revenue – the same as Dollar Shave Club. Ipsy currently has around 1.5 million subscribers.

Innovation in Daily Use Products
Self-stirring mug
Forget the spoon because here's a self-sufficient mug that does all the mixing by itself! This mug has a a whirring disc at the bottom that spins to stir your coffee, milk or any other drink. It's a battery powered mug with an on/off switch.
Source:www.scoopwhoop.com/Innovative-Products
Innovation- An Example of  sustained Efforts
There is no "eureka!" moment- NEVER GIVE UP- BE A WINNER
Can you emulate JAMES DYSON
It took James Dyson 15 years and 5,127 prototypes to get his original idea for a vacuum cleaner to the market in 1993. If there is one lesson here for any entrepreneur dreaming of success, it is the value of determination and a long-term vision over   immediate expectations.
While your early products or services might have succeeded, there will always be new materials, new capabilities and new problems to solve. Even the classic Dyson vacuum cleaner has been reworked and reintroduced over 35 times.
Innovation is a process – a frustrating one that is littered with failures, frustration and backward steps. Fusing ambition with patience is key to success for business founders.
Innovation in Sustainability
An Innovation -Need of the hour to save our planet.
CRAZY FSU is the most eco-friendly display rack on the planet

The CRAZY FSU is a patent pending display rack created by us at Amitoje India. It's foldable, reusable and changeable - and it's very eco-friendly. Take a look at this short video of how it functions and then the below article shall highlight what makes it so eco friendly.
Watch The VIDEO
https://www.linkedin.com/pulse/7-reasons-why-crazy-fsu-most-eco-friendly-display-rack-maniraj-juneja/
Innovation in Education Technology
Game-based Learning
When you enjoy what you do, you are more likely to be drawn to do it more and eventually you are addicted to it.
"Hey, this game is so cool. I am addicted." We all can relate to it, right?
Now imagine, what if one day you see a student studying and saying, he is addicted to learning?
You'd probably stop imagining, but hey, it is possible with the help of gamification.
Game Based Learning, or as commonly known as GBL, are gaining too much popularity as they are powerful tools to shape the future of learning.
When bound tightly to the curriculum, gamification proves to be engaging and relate highly to the students.
What You Can Do· Quest Learning Tests and Assignments with Badges, Awards, and Achievements· Involve Simulations to Create a Better Learning Experience· Including Game-inspired Element in the Course of Education· Healthy Competition among Students
End Point
Knowledge is to be taken seriously and not the process of gaining it.
https://medium.com/troo-blog/7-key-trends-for-2018-innovation-in-educational-technology-ff22b2d8f442
Immersive Gamification for greater Engagement
https://www.knolskape.com

Vuze 3D 360 4K VR Video Camera
The Best 3D 360 Camera Value Available Today, the Vuze+ 3D 360 Camera
In 2000, a company called Human Eyes was founded. Based in New York with headquarters in Jerusalem, Israel, the company is a veteran of 3D and animated content creation with over 70 patents to its credits.
Back in January of 2016, Human Eyes announced the Vuze camera, the first affordable consumer  3D 360 camera for consumers. Fast forward to 2018, and now we have its successor, the Vuze+.

The Vuze+ elevates the camera into the Prosumer category with some pretty nifty new pro features. Plus, let's not forget that this camera went to space! European Space Agency astronaut Paolo Nespoli took the Vuze VR Camera to the International Space Station and came back with some pretty spectacular 3D 360 footage.
Creating an easy to use 3D 360 camera that makes good 3D stereoscopic images is no easy task. But 3D is in high demand now since Virtual Reality has become a worldwide sensation. The Oculus Rift, HTC Vive and now the highly affordable Oculus Go, along with many others have increased the demand.
The Vuze+ has eight F/2.4 lenses packaged into the camera, using the lenses in four stereoscopic pairs giving you 3D stereoscopic 360 in 4K or 2K resolution. You have a choice of either 80 or 120Mbits/sec recording to a single MicroSD card
https://blog.vuze.camera/

Stiltz Duo 

Home Lift
The Stiltz Duo Home Lift is a unique and innovative domestic lift that can be fitted almost anywhere in the home.
The Duo is unlike any other conventional lift available as it does not require hydraulics or need to be fixed to walls. Our lifts are powered by an intelligent electric motor drive system that is very quiet and housed, out of sight, at the top of the lift.
The Stiltz Duo Home Lift simply plugs straight into any normal 13 amp power socket like any other household appliance. Using Stiltz dual rail technology, the lift is a self-supporting structure so that no extra weight burden is put on the home.
This means the lift can be installed in places where other home lifts will not fit. The clever design also means that installation can be completed in a fraction of the time and at a much lower cost.
Assembled in the UK, the Duo offers unrivalled flexibility in terms of placement in the home and is a safe, neat and discreet alternative to a stairlift. It can be installed in as little as one day* with minimal building work and disruption. From lounge to bedroom or hallway to study, the lift requires a remarkably small space, so the choice is yours.
https://www.stiltz.co.uk/duo-home-lift-overview/

The Scrubba: A Pocket-Sized Washing Machine
The Scrubba™ wash bag is the world's smallest washing machine and the ultimate travel and camping essential.
Our ultra-portable washing machine makes your journey easier.  This convenient, pocket-sized travel companion allows you to travel lighter and helps you save money, time and water. Weighing less than 142g (~5oz.) the Scrubba Wash Bag is a modern take on the old fashioned washboard. It is twice as effective as hand washing* and a lot more hygienic that a dirty hotel sink.
Over 100,000 travellers, campers, backpackers, hikers and holiday makers have experienced firsthand the quality wash our internal flexible washboard delivers.
Customer Review
Scrubba wash bag overseas-Larry A. on Aug 03, 2018
I recently used my scrubba wash bag on a daily basis while travelling in America and Asia. I found it to be an excellent clothes cleaner
https://thescrubba.com/products/scrubba-wash-bag

Innovation in Plastic Recycling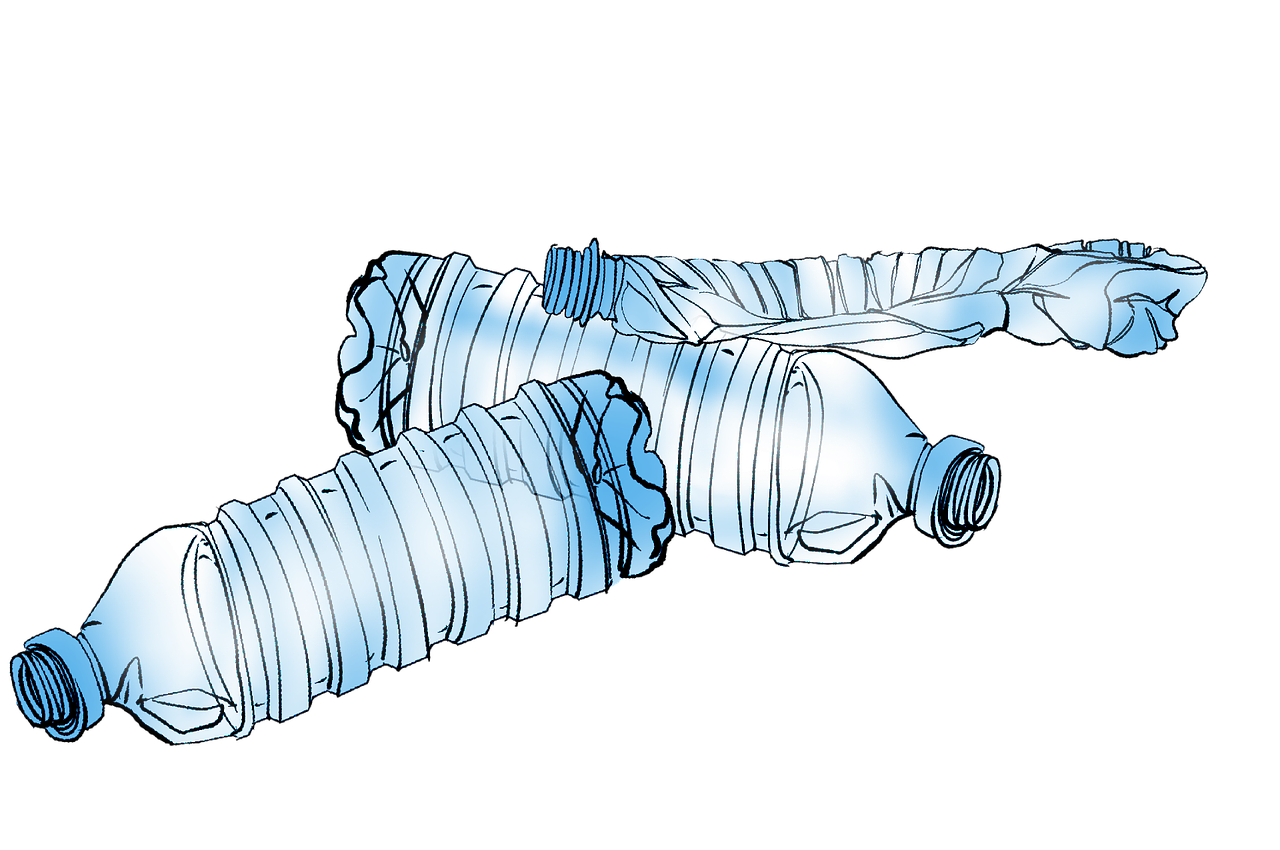 Innovative plastic recycling technology could finally deal with one of the most difficult challenges of all
Thousands of tons of waste that currently ends up in a landfill could be reused if a new method of recycling is more widely adopted. Plastic aluminium laminate is increasingly used for packaging a wide range of products, including food and drinks, pet food and cosmetics because it is cheap and its production and transport are environmentally friendly. However, this light and flexible material are difficult to recycle because of the combination of plastic and metal that it contains, and currently, councils in the UK do not recycle it.
Unlike conventional plastic waste recycling methods, the new process incorporates a large microwave oven that is heated up to 600 degrees. The plastic-aluminium laminate is broken down before going into the microwave, where the plastic becomes a gas. The aluminium is therefore freed from the plastic and can be reused. The plant is powered by some of the gas that is produced by the process, and the rest of it is cooled and converted to oil which can be sold.

https://www.plasgranltd.co.uk/innovative-plastic-recycling-technology-finally-deal-one-difficult-challenges/

Innovation in back Care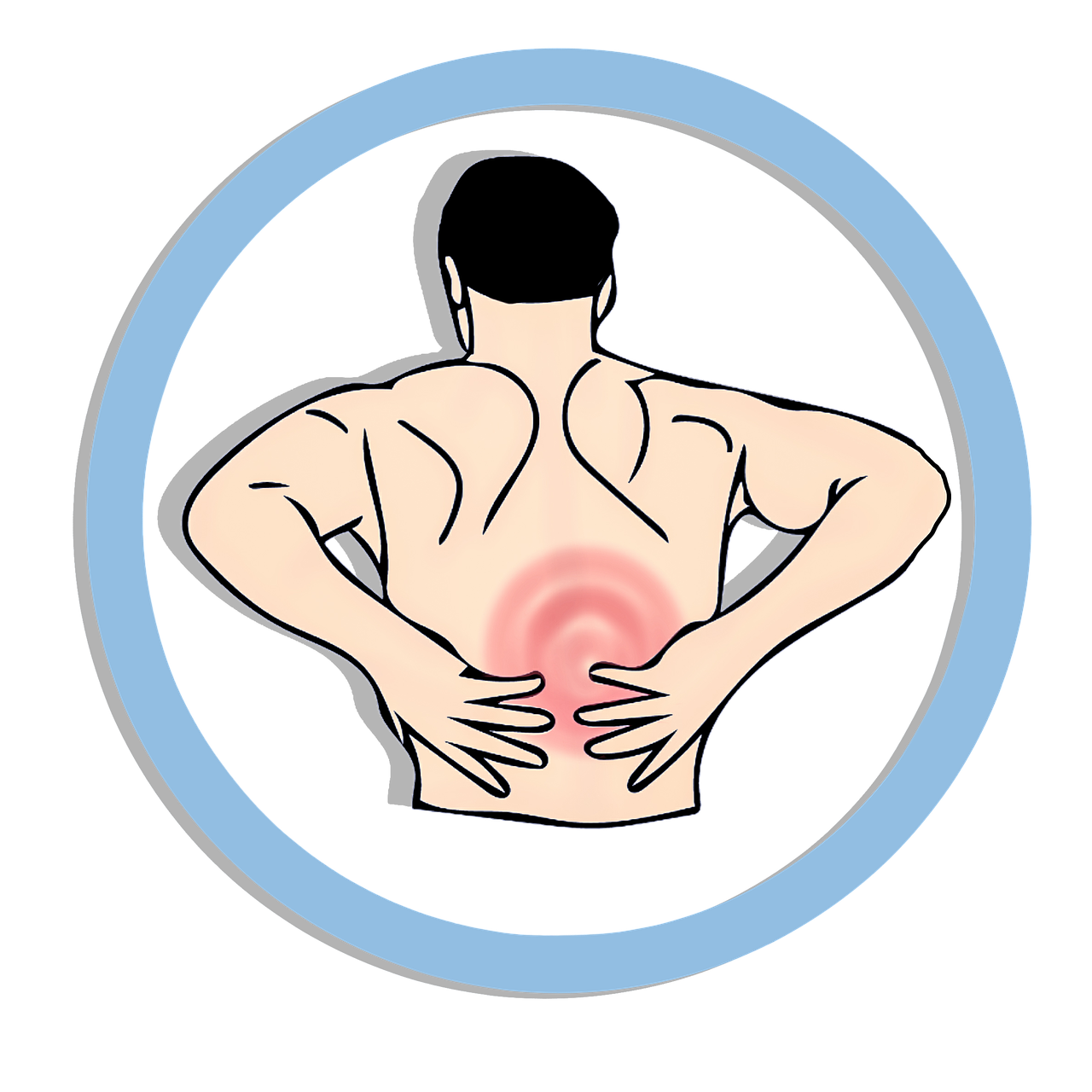 Shoulder Brace

Prevent slouching, improve your posture and relieve pain with our Shoulder Brace.Lightweight and discreet, the revolutionary Shoulder Brace pulls the shoulders back and straightens the spine to instantly improve your posture.Cushioned 'soft-feel' spine makes it comfortable for everyday use.
Our Handsome Story
When in 2010 former SSL International UK Marketing Director, Mark Critchley, was looking at a career change, it was more than timely that a contact of his, Adrian Collins from Ziggurat Brands introduced him to Mr John Sutcliffe, a surgeon at The London Spine Clinic.
Old friends who regularly holidayed together, Adrian and John had often discussed the possibility of bringing effective, but beautifully designed and crafted back care products to market. As fate would have it, Mark was planning to launch a consumer health company and the rest they say, is history.
Nobody else was taking leadership in the back care arena, so the group brought in design and innovation experts, Seymourpowell, to form a company and do just this.
In February 2011, they launched Handsome, to reflect the fact its product designs would be both stylish and pleasing on the eye.
In September 2013, Handsome launched the bac< range of back care products, which are now being used in over 50 countries around the world.
https://uk.backpainhelp.com/our-timeline/

Innovation in Social Entrepreneurship- Talking Book- Providing Knowledge and improving LIFE
Mission: Empower the world's most vulnerable communities through knowledge sharing. 
Amplio (formerly Literacy Bridge) is a U.S.-based nonprofit organization committed to sharing knowledge with the world's hardest-to-reach communities, so that people in developing countries have the power to transform their lives.
Our durable Talking Book audio device is designed for off-the-grid, low-literacy communities, where people speak local languages or dialects. We amplify the impact of our global partners, and the voices of the communities we serve, through our innovative technology, Talking Book programs, and a network of affiliates who provide in-country training and support.
Since 2007, Talking Books have reached nearly 500,000 people in rural and remote African communities – from farmers in Northern Ghana, to Burundian refuges in Rwanda, to mothers in Kenya. Together with our partners we strive to build a world where the knowledge required to end poverty and improve lives reaches those who need it, no matter where they live.
 https://www.amplio-network.org/about-us/
Innovation in Social Entrepreneurship- Waste to wealth- Up Cycling
INNOVATION -Up Cycling Plastic Waste
Conserve India
We have invented a technique to upcycle plastic waste from landfill sites and upcycling it into high-value fashionable products while providing jobs to India's most exploited section of the society – The Ragpickers.
Conserve India has invented a technique to upcycle plastic waste from landfill sites and upcycling it into high-value fashionable products. In the process, Conserve provides jobs to the most exploited strata of the society – the ragpickers. Ragpickers in urban slums around Delhi have been trained to collect, wash and sort LDPE and HDPE plastic from the landfill sites. This plastic is then processed into a new material called "Handmade Recycled Plastic (HRP)". HRP can be used as a substitute for leather. It is a new, contemporary, upcycled fabric which can be produced at the fraction of a cost of leather and contributes vastly to a circular economy. There are a multitude of products that can be created by the HRP fabric like bags, wallets, diaries, trench coats, table mats, wallpaper etc. 
The HRP upcycling follows a sustainable process. Traditional recycling of plastic involves the old plastic being melted into pellets and then melted again to form low-value products. This is a environmentally hazardous process as each kg of plastic that is recycled produces upto 60kgs of carbon dioxide emissions. The HRP upcycling process does not produce carbon emissions as the plastic is not melted but merely fused together to produce high-value products.
HRP products do not use any dyes in their manufacturing. The products are designed and manufactured in a way that the original colours of plastic bags are retained in the end product producing a naturally colourful, attractive, new fabric. 
Till date, Conserve India has trained over 500 women from the ragpicker community in different processes of manufacturing. Many of them now work as self-help groups catering to different manufacturing firms. This has resulted in an increased household income for the ragpicker community and has drastically helped uplift the status of women in the community. The additional income is being utilised in furthering nutritional and educational needs of children of the community.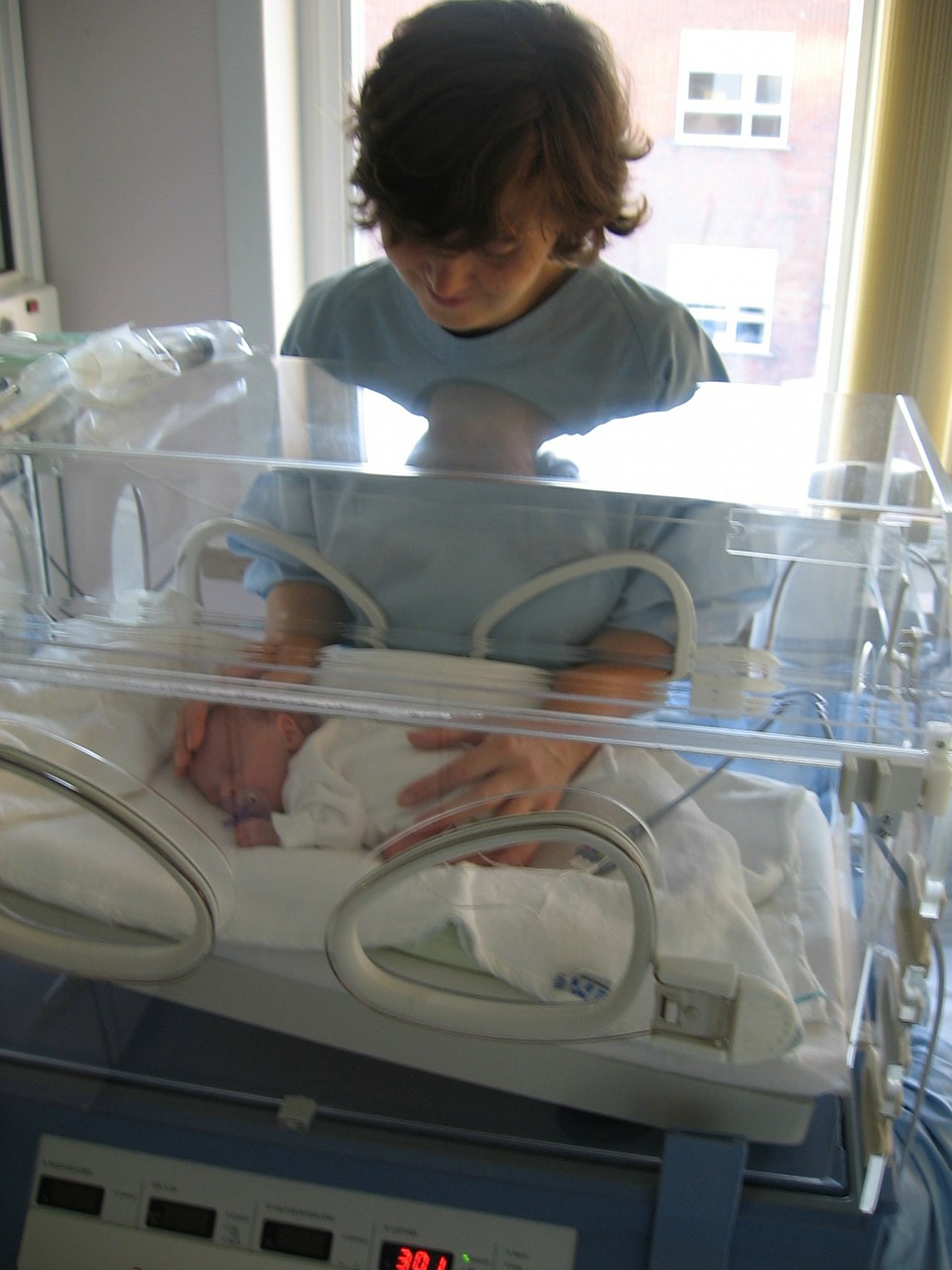 INNOVATION :  Baby Warmer-Low cost baby incubators-Embrace Nest
The Embrace Nest is an easy-to-use, portable infant warmer that does not need continuous power supply. A medical device, designed for hospitals and ambulances, it is used in NICUs and wards, and for transport, when skin-to-skin care (a part of Kangaroo Mother Care / KMC) is not possible.-https://www.embraceinnovations.com/

Costs around Rs 15,000, it cost a fraction of conventional incubators. 
"Poor nutrition and early marriage of parents are a major cause for birth asphyxia. This is why more cases are reported from rural areas and among the urban poor," says Thomas.
But the machines that would help cool the newborns cost over Rs 15 lakh and most hospitals in India do not have them. This is despite the fact that close to 1,50,000 infants in India lose their lives to birth asphyxia annually, according to the World Health Organization (WHO). 
Source
//economictimes.indiatimes.com/articleshow/48310144.cms?utm_source=contentofinterest&utm_medium=text&utm_campaign=cppst
INNOVATION -: Water filter/purifier at source
Names: Soring Lepcha, Class 4, and Subash Prodhan, Class 5, Lingzya Junior High School
Place: North Sikkim, Sikkim
Inspiration behind the idea: Most people today prefer to use a water filter/purifier at their home.
Both the children have given idea to have filter/purifier at the source of water so that everyone has access to clean water without having to make an investment in purchasing a filter/purifier.
Soring's idea is to have a centralised purification system at the point of distribution like water tank while Subash's idea is to have such purifiers attached to public taps.
Source::http://www.rediff.com/getahead/report/achievers-top-31-amazing-innovations-from-young-indians/20151208.htm
Automatic Better Beater Multipurpose Mixer
Product Features
10 times easier to use; faster, and better than an ordinary whisk
Made of stainless steel and ABS plastic
Unique spinning action mixes, beats, whips, and blends
Makes fluffy eggs, beautiful batters, silky gravy and sauces
Perfect for arthritic hands
Will not scratch pans and is dishwasher-safe
Includes a set of 2 sizes: large and jumbo
No batteries required
Source; shopping.rediff.com
Barracuda carry-on bag
Roller bags are a part of travel life. Just big enough to carry a few days of clothing yet small enough to fit in the overhead bins of a plane.
The Barracuda ($299) is a wheeled bag that has some novel features. A tray that folds out from the handle. You can set a drink down, or put your laptop on it to get some extra work done while you wait to board. The tray folds right back up and drops down into the bag.
An exterior compartment holds a battery for charging your phone or other devices. There's a portable luggage scale so you can be sure you're not over the limit, and if your bag gets lost the location tracker will send its position to an app on your phone. There's also a proximity alarm to help you know when the bag is coming up on the carousel. When you're home, the Barracuda collapses down to about half its width for more compact storage
Source;www.inc.com
The Vulcan, a house-building 3-D printer
HOW TO 3-D PRINT AN ENTIRE HOUSE IN A SINGLE DAY
A TYPICAL SINGLE-FAMILY home in the US takes an average of six and a half months to build, according to the Census Bureau's latest survey. Now an Austin-based startup called Icon can erect a house nearly 200 times faster—in a day.
https://www.wired.com/story/icon-house-3d-printer/
Pymetrics: Using neuroscience to hire people and avoid unconscious bias
Company name: Pymetrics
VC: Susan Lyne at BBG ventures
Relationship: Investor
Funding: $16.3 million
What it does: Founded by a Harvard and MIT PhD, Pymetrics uses games based on neuroscience to help companies recruit, hire, and retain talent, removing unconscious bias from the process.
Why it's hot: "With enterprises globally waking up to the fact that inclusive environments deliver stronger results, Pymetrics is using AI to level the playing field for the widest possible range of candidates," says Lyne.
https://www.businessinsider.in/50-startups-that-will-boom-in-2018-according-to-VC

Nuraphone
"The first self-learning headphones to literally adapt to your unique hearing using soundwave technology," while BeoSound Shape is an odd-shaped, long, flat speaker resembling a soundbar.
Nuraphones offer incredible personal sound that has to be heard to be believed. Not only that, but the dual-driver setup means bass is out of this world and - crucially - controllable to your liking.

Source;www.techadvisor.co.uk
Ethical Green Concept of Gifting
WHITENIFE, is Asia's largest marketplace to curate ethical fashion brands & NGOs around the world and is the world's leading pioneer for ethical gifting. It houses the world's largest catalogue for green and socially impacting gifts that are unique, affordable and utilitarian.
WHITENIFE offers 700+ gifting options ranging from INR.6 - INR.25,000 and is associated with 65+ brands & NGOs.
Source:;linkedin
TRAVEL JACKET- All Precious Things With You
The World's 1st Multi-Utility Stylish Travel Jacket with 18 pockets and 29 features. This revolutionary Travel Jacket has 18 pockets that can fit anything from your pen to your iPad and a whopping 29 features that include a detachable hood, retractable gloves and reflector strips for safety, hidden pockets, tablet and phone compartments, a water bottle holder, built-in eye mask and lots more. Jacket Is Made from a Wrinkle-Free and Water Resistant Material which help you in light rain and holds good in adventurous travels. The travel jacket is apt to wear while traveling , biking, riding, driving, trekking as you can keep your stuff in it or even fold it to make it a satchel that can store your stuff.
https://www.tectotron.com/product/travel-jacket/

Innovation Series # 002

Blunt XS Metro Windproof Folding Umbrella Black
So talk about the brand name BLUNT for umbrellas, you know exactly that you will be getting your money's worth for it. Why? They have this advanced technology called – 2 stage folding mechanism – which makes it quite easy to close.
Apart from that, you can be able to open the umbrella with just a single push of a button just like magic! If that does not impress you enough, this windproof umbrella is something that will last for years and years. Its strong reinforced fiberglass ribs makes it light weight and ultimately convenient to carry just about any time, anywhere rain or shine and fits perfectly even in your bag as the approximate size of the umbrella is about 14 inches when folded!
TThere is also this revolutionary RADIAL TENSIONING SYSTEM (otherwise called as RTS) which creates an unflappable, aerodynamic weather canopy. It can withstand strong winds of up to 117 kilometres per hour.

 Source; wonderfulengineering.com

Innovation Series # 002
Wi-Charge- A real problem Solver
The Wi-Charge basically tries to automate one of the biggest headaches of modern devices, battery charging. The product is a wireless charging unit that can be attached to any ceiling, simultaneously serving as a normal light, while it emits infrared beams to the receiver units which the user has attached to their devices. The fingernail-sized receiver unit then captures the light and converts this into electrical power through a photovoltaic cell in a similar way that solar panels work.
The Wi-Charge is a step up from normal wireless charging because it can provide power to multiple devices and the charging starts as soon as you place the device anywhere in the room in range and sight of the transmitter. If the rate of charging is fast and reliable enough and if Wi-Charges could be found everywhere, like in the coffee shop and offices seen in the promotional video, this might mean people would rarely ever need to lay hands on their charging cables ever again. Understandably the Wi-Charge won Best of Innovation Award for the Smart Energy category.
Source:www.neowin.net
Innovation Series # 001
ZINGARO - THE WORLD'S MOST INNOVATIVE BACKPACK WITH 35 AWESOME FEATURES
Looking for CROWD FUNDING
https://www.fueladream.com/home/campaign/2839
Created by two entrepreneurs from Bangalore who have been crafting backpacks for over 3 years now, the ZINGARO is the result of months of design and development. Works as a backpack, doubles as a travel bag, expands to fit your needs. However, it very cleverly has different compartments to ensure you can carry your laptop, iPad, chargers with your fresh and soiled clothes, shoes, toiletries, all with separate compartments. With a massive 30L capacity its the bag you must have.
The ZINGARO is great for day to day work and for those travel days when you dread carrying too much luggage. Its cool, its stylish and your perfect travel companion.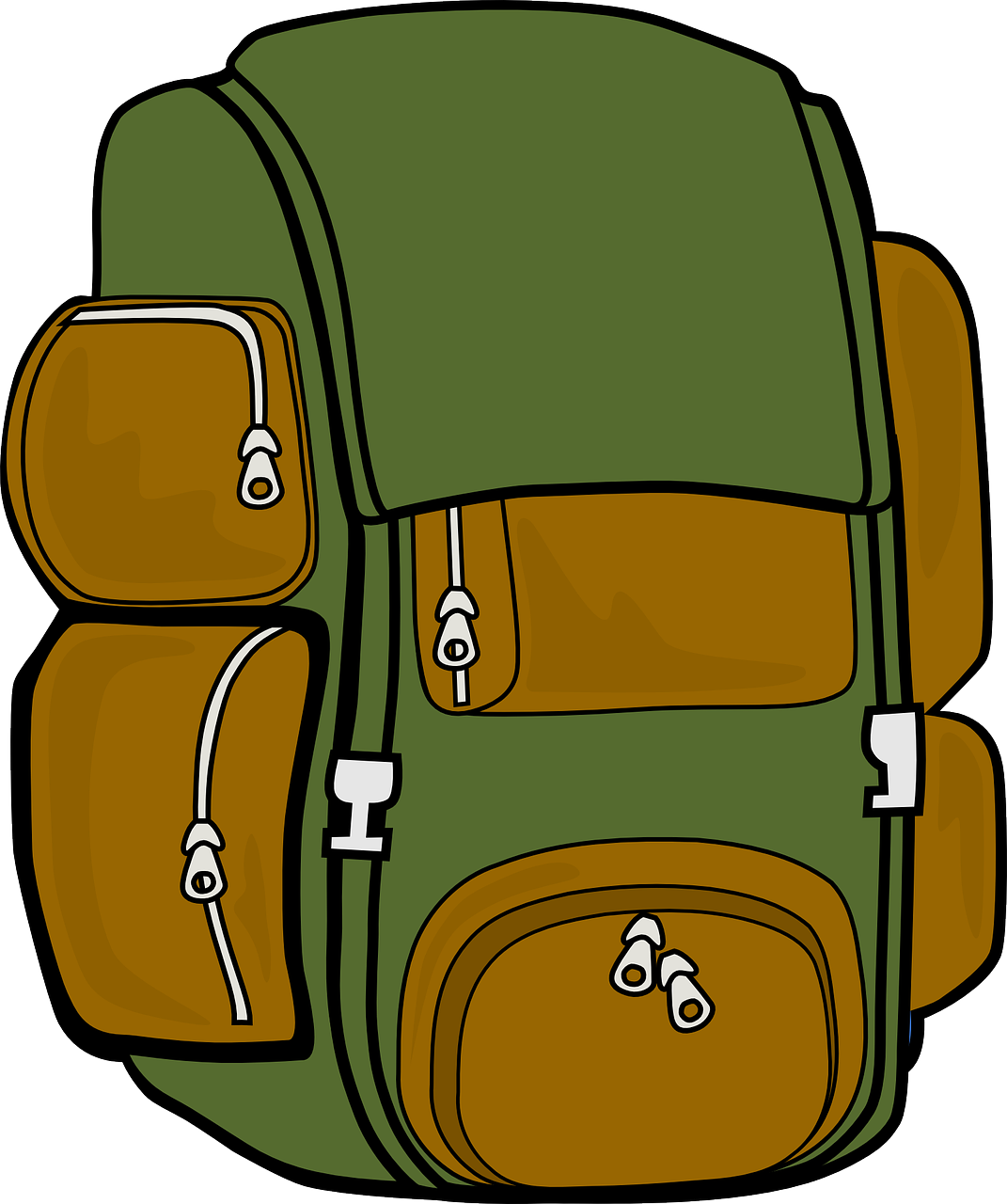 ​