Passionate business idea gone wrong
Passionate  Business Idea -- Health foods business
A Passionate  Business Idea of Pat went wrong. Is it the idea or the execution of the Idea?
Passion for health foods is not constrained to one region.
Health food, vegan and vegetarianism have become a way of life for many across the world.
Research has shown that market for health and nature based foods is growing in double digits. Quite a lot of restaurants serving only health food have mushroomed all over the globe 
Passionate Business Idea
Image Courtesy: evergreen & freepik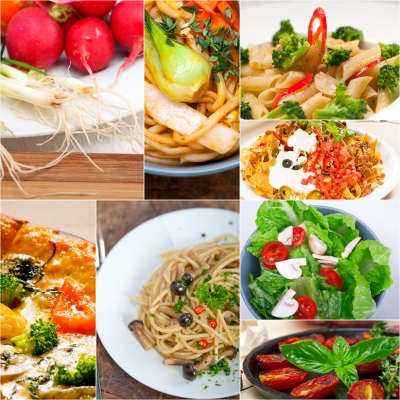 Market Need for health foods
People are drawn to vegetarianism by all sorts of motives. Some of us want to live longer, healthier lives or do our part to reduce pollution. Others have made the switch because they want to preserve Earth's natural resources or because they  have always loved animals and are ethically opposed to eating them. For some it is the religion. 
"Appropriately planned vegetarian diets, including total vegetarian or vegan diets, are healthful, nutritionally adequate, and may provide health benefits in the prevention and treatment of certain diseases" (Journal of the American Dietetic Association, July 2009).
Growing predilection for health foods has influenced quite a  lot of entrepreneurs to join the bandwagon. Pat is one such person. Pat is passionate about health food and has done quite a lot of research on that.Pat wanted to convert his passionate business idea into a business.
Location Decision
He approached a theme based restaurant consultant for deciding on an ideal location and setting up restaurant facilities. The consultant recommended a location which was populated with younger generation and also IT executives. Further around the restaurant there was no competitor serving exclusive health foods. It had an advantage that there was no competitor serving health food in that area
The consultant had a good network and agreed to support in marketing the theme restaurant.

Turning passion into business

Pat and his wife Susie, quit their jobs and started the restaurant and by investing part of their savings and bank loans
 A chef, specializing, in health foods was hired .

Roles
Susie looked after the kitchen, procurement of ingredients and restaurant supervision.
Pat looked after marketing and finance.

The Slump
After about six months the restaurant saw a decline in the crowd. The restaurant occupancy during dinner time was low as the location was in a  predominantly office area.
Any restaurant requires monitoring of quality and customer experience.  A change in menu is a must for repeat customers. Somehow Pat and Susie overlooked this aspect.
The business started incurring cash loss.
The Wrong Turn
Sometimes we compound our mistakes by making more mistakes. Pat and Susie did exactly that. They introduced non vegetarian menu feeling  they could wean away customers from their competitors.
In this they failed, as most of their competitors were well entrenched.
The shift from purely health food restaurant resulted in even more loss.
This put  the customers, who were staunch vegans and vegetarians,off  and  the small loyal clientele dwindled.
Finally the restaurant could not celebrate even its first anniversary.
The owners became employees once again with depleted bank balance.

Nuggets- Passionate Business Idea
Passion cannot be a winner without execution skills.
Wrong turn from their unique selling proposition cost them their business.
Managerial capability to sustain business is a critical success factor.