Angel Investment for Startups
 Angel Investment – Seeding the Ideas
Angel investment are by individuals who are passionate about supporting community.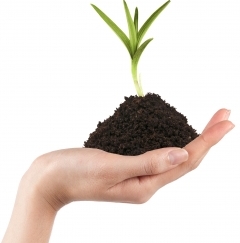 Image Courtesy:     Gualberto                                                                             digital art                                                          postersize                       
Angel Investment- Startup
"Angels also often want to contribute more than money to a young company. Angels have the experience, and inclination, to be great mentors and valuable directors." 
― Basil Peters
Most of the startups invest their own money to translate their idea into a business. The market they cater to is small. The products / services are already available in the market and testing the idea may not be required. The entrepreneur has to provide a better product or superior service to have a competitive advantage. The existing market may be growing at a scorching pace and this provides a favorable platform for a new entrant to succeed. When they want to grow their business, they may opt for debt provided they are able to mortgage their assets. 
Idea sans Investment
There are a few ideas that require capital to build and test in the market before commercial launch. The investment required is beyond the capacity of an individual or group of individuals. Revolutionary ideas or disruptive innovations, which may change the market or create new markets, involve higher risk. The conventional lenders may not have the risk appetite to fund such ventures. The risk associated with the idea is quite high.

Environmental Factors
20th and 21st century witnessed revolutionary developments like the birth of computer, internet and in general, a host of new communication devices .The new opportunities  it created for business ideas have never been imagined. This revolution killed many brick and mortar businesses.

We now hear of companies like Microsoft, Google, Face book, Yahoo etc.
Iconic entrepreneurs like Steve Jobs, Bill Gates, Sergey Bin  capitalized the opportunities that the new environment provided.
Silicon Valley became a hot bed of disruptive innovative ideas and the new risk capital requirements emerged from the valley.
Now even India boasts of second Silicon Valley in their IT capital Bangalore.
The birth of patenting and rewarding the individual for the intellectual capital has also created the need for alternative funding to convert the idea into a commercial venture. The established funding arrangements cannot evaluate the ROI as there are no past market data available.
Funding Options
Wealthy individuals who are passionate about creating wealth in society seized this opportunity to support new ideas, where established financiers did not want to venture.  Startup entrepreneurs either have developed a prototype or have an idea to test which requires substantial funds. This may be beyond the capabilities of the conventional three 'F"-family, friends and fools. A new breed of investors was born- angels.

 Angel Investors
Angel investors (not venture capital firms) are the most likely candidates to get your businesses from a piece of paper to a proof-of-concept.

They finance at the seeding stage of a venture. Normally they invest around $15K to100 K. Like all investors they bet on the individual or team behind the venture. They may exit when the venture is ready and growing and need large dose of funds in excess of $1 million.
"First rate team with a second-rate idea will always outperform a second-rate team with a first-rate idea." ― Brian Cohen
NUGGETS
Risk capital from idea to prototype

Promotes Innovation

Network of angel is larger than startup
​