Taxi Aggregator Business –Venture capital
Opportunity for Taxi Aggregator Business 
Smart phones, mobile apps and explosion of cost effective technologies have created a new market  niche. Smart  entrepreneurs are exploiting this opportunity.
 The Venture capitalists' have invested huge sums of money in this  businesses. What made them invest such huge sums? The major reason appears to be the popularity of the service and huge market opportunities. 
Taxi Aggregator Business -Reality Check
However, within a short span of three years one ,of the  Taxi aggregator Business  in India had to sell it to their their competitor.

The Taxi Aggregators Business are yet to become profitable.
Is the valuation by venture capital realistic?
Is it a bubble waiting to burst?
Are aggregators using VC funding to sell their services at an unaffordable price?
Will this business ever give returns to the investors?

Taxi Aggregator Business Model
The taxi aggregators do not own any physical assets as all the taxis are owned by their associates. The intellectual capital is the app, payment, IT systems and network.

Uber, Ola and Taxi for Sure are three major players in India.
They  offer a substantially lower fare compared to existing cab operators thus making it an attractive option for the customers.

Opportunities
                                i.            Congested Roads

                              ii.            Stressful driving Condition
                            iii.            Parking Woes
                            iv.            Parking Charges exceed one way taxi fare
Cashless transaction options provided by aggregators have created convenience to both users and drivers.
Three Taxi Aggregator Business In India
 Uber-The first mover
 In March,2009 Uber started  their business from Silicon valley the Mecca of startups, with funding from venture capitalists(VC).  Today the service is  available in 58 countries and 300 cities worldwide. Since Uber's launch, several other companies have copied its business model, a trend that has come to be referred to as "Uberification"
Uber started with $200000 seed funding and in the last 5 years has raised billions of dollars. It claimed a valuation of $18.2 billion in June 2014 and in exactly a year, the valuation has touched $ 50billion.
Uber has introduced concepts like peak hour surcharge rate going upto2.5 times normal rate and latest is car pooling and wifi.
Ola Cabs
Ola  is among the fastest growing businesses in India.
It was started in 2010. Four years later it is valued $ 5 billions, with a network of  200,000 cars across 85 cities. In November 2014,
This cab service supports both cash and cashless payment options with Ola money. It claims to clock an average of more than 150,000 bookings per day and commands 60 percent of the market share in India.
Ola started with a seed capital of $ 330 K in April,2011.Further in three rounds raised $66.5 million. .In the last round it got $ 210 million..This is on the back of expanding top-line. 
Taxi For Sure (TFS)
TFS  with its base in Bangalore, was  started in June 2011 .. TFS had attracted a venture funding of $26 million. Their main competitor was Ola.TFS charged higher rates for the first 4 k ms unlike their competitor. They acquired customers rapidly and a year after starting, clocked INR 40 Million .
 In August 2014 ,Ola Cabs dropped taxi fare by 25% to customers while offering  incentives to drivers to make more trips. This model led to a loss of INR 200/trip.
TFS wrongly chose not to react thinking it would be a short term strategy. With the latest round of funding of $ 210 million, the fight became unequal.
TFS had to fall in line and almost matched t Ola's rates for drivers and customers in November,2014. This led to a cash loss of Rs. 150 for every trip.TFS ecided to seek $ 200 million from VCs of Bay Area in January,2015.
Unfortunately, the Delhi Uber driver rape incident and Indian  government's plan to ban aggregators  shook the VC community.TFS could not raise capital as US investors were worried about  Indian regulatory  restrictions.
In February 2015, TFS cash reserves fell to $ 2 million.
ACCEL the VC partners proposed selling TFS to Ola or Uber. After taking into account the welfare of drivers and close to 1800 employees, TFS  decided to sell to Ola for $200 million.
 This is a story "of oversized ambition, a black swan event, a govt's knee-jerk reaction, cash burn, over reliance on venture capital funds and life in the times of Breaking News media."
 Taxi aggregator Business-Points to Ponder
ü  Can OLA continue to lose money on every trip purely based on cash chest from VC?
ü  When can Ola turn profitable?
ü  Can VCs  get legendary return of 3x -5X of their investment and in what time frame ?
ü  Uber is a much stronger competitor with  larger war chest thanks to their valuation of  $ 50 billion
ü  Uber has introduced more innovations and is a global player
ü  Research on acquisition has shown the failure rate varies from 50-70%
Acquisition has rarely benefited the stake holders in the long run and has resulted in value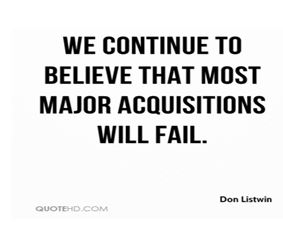 Post Script
Mahindra & Mahindra is a major player in the Indian  automobile industry with efforts to build passenger car segment by offering  electric cars and  a host of new models. The owner Anand Mahindra has said that the taxi aggregator segment is a threat to the growth of passenger cars in India.
References
1.      Live Mint interview with TFS owners
2.     Uber & TFS websites
3.     Research report on acquisition success- HBR, Forbes & McKinsey
​