Ideas Worth  Acting TODAY# 

281 

FOR ASPIRING  Startup  Entrepreneurs


 Act on the Ideas to be on the path to 

success



Ideas Worth  Acting TODAY# 281


 Ten Tips for  Affordable Marketing Strategy for you
9 Low-Budget Marketing Strategies Every Startup Can Afford-Tony Tie-GUEST WRITER-Senior Marketer, Expedia
Many cash-strapped startups abandon the "superfluous" investment of marketing. Big mistake, because marketing can actually provide that cash.

Startups face many challenges, but none as precarious or life-threatening as the struggle to remain cash positive. 

Effective marketing doesn't have to cost a lot of money. Sure, higher-budget marketing strategies might bring more visibility and consistency in their eventual returns, but there are plenty of highly effective -- and low-cost -- marketing strategies you can use to help your startup grow. Here are nine of them:

Once you establish a stronger stream of consistent revenue, you'll have more freedom to invest in bigger, more expensive strategies; or you can pour more resources into the top performers from your earlier experiments.

1. Referrals 2. e mail Marketing 3) PPC
Click on-https://www.entrepreneur.com/article/297515
Ideas Worth  Acting TODAY# 280


Tips for you to be a successful solopreneur



10 Tips for Being a Successful Solopreneur- Mathew Hodge 
 The ten tips below will help you to align with this approach, and to develop the mindset and habits essential to what you define as success.

1. Have Confidence
"Confidence comes naturally with success, but success comes only to those who are confident." – Unknown2. Find Your Desire"The starting point of all achievement is desire." – Napoleon hill3. Stop Procrastinating and Get Started"Action is the foundational key to all success." -Pablo Picasso.8. Stay Hungry"Success is not final, failure is not fatal; it is the courage to continue that counts." – Anonymous.Give yourself time to turn these tips into action, and eventually habits, and you'll be on the track to success.
2. Find Your Desire
"The starting point of all achievement is desire." – Napoleon hill
3. Stop Procrastinating and Get Started
"Action is the foundational key to all success." -Pablo Picasso.
4. Stay Hungry
"Success is not final, failure is not fatal; it is the courage to continue that counts." – Anonymous.Give yourself time to turn these tips into action, and eventually habits, and you'll be on the track to success.
Rest of the 6 unlock by clicking: :https://thrivehive.com/tips-for-being-a-successful-solopreneur/
Ideas Worth  Acting TODAY# 279
How To Start A Successful Cake Business?
ACT on the following 10 TIPS

Want to start your own cake business?
ACT on the following 10 TIPS
In this blog post Ella Harvey, owner of Strawberry Lane Cake Company, shares her tips on running a successful baking business. 
Ella!  I am sure this will kickstart the fortunes of many a cake business!

Here are some of the key things she recommends when starting a new cake business:
1. Practice, Practice, Practice
2.Develop A Niche
3.Research The Industry And Your Market
 4.Get Some Good Recipes Behind You
 5.Be Willing To Put In The Hours
6. Know Your Numbers Or Get An Accountant
7.Build A Website
8.Use Social Media
9.Packaging And Decorations
10. Check legal requirements in your specific areas
https://www.create.net/blog/ella-harveys-10-tips-for-a-successful-cake-business

Ideas Worth  Acting TODAY# 278


Tips for creating great content for your blog
22 Tips For Creating Great Content When You Don't Have a Clue- Neil Patel

Blog from Neil Patel who is renowned Digital marketer, influencer and a great author. Here  the link and a brief summary of his blog.  
One of the most common ways is to create content that is centered around news in your industry. For instance, when Twitter announced scheduled tweets we wrote an article about what it means for marketers.
If you're in an acti
ve industry like technology, there is always something to write about. Just today Twitter announced a new advertising product called Promoted Video. As a marketing blog, we could write about how marketers can use this to your advantage.
Today's infographic comes to us from Copyblogger. It gives us 22 ideas for creating content when we don't have any idea what to write. If you're ever stuck, come back to the infographic, find an idea that appeals to you and go forward creating.
https://neilpatel.com/blog/tips-for-creating-content/

Ideas Worth  Acting TODAY# 277


Tips for building Successful Online Business
5 Critical Tips For Building a Successful Online Business -Jaykishan Panchal       
As technology develops and the nine-to-five mentality begins to fade in the American workplace, increasing numbers of entrepreneurs are taking a stab at creating their own online businesses.Why not? It's never been easier to build and design a website, then begin marketing your own products.There are now more than 1.6 billion websites on the internet.
Platforms like WordPress and Squarespace make it simple to build your own site in a matter of hours with a relatively small budget.In fact, 28 percent of small business owners only spend $500 or less on their websites.



In order to make your website stand out in a world packed to the brim with impressive sites, you'll need to go above and beyond.If you're thinking of saying sayonara to your office job and building an online business, here are some of the top tips to keep in mind, especially during the first stages of development.Pick a name that's unique, relevant, and memorable
To sum it all up
There are a million things to think about when you begin to build an online business. Don't rush into things; take your time picking the perfect name and setting up a site that will win conversions. Instead of focusing on flashy webdesigns and graphics, turn to high-quality content and meaningful connections with other websites. In a modern world flooded with pretty websites, build an online business that has a powerful reputation and the website to back it up.
Read and act-https://www.jeffbullas.com/successful-online-business/
Ideas Worth  Acting TODAY# 276
Online presence for budding startups
3 reasons why every (small) business must have an online presence.- Adriana Miron            
Where do I start?
The most important asset you can get is a website, as this is the reference point for your customers to learn more about and interact with you.
You can always leverage other useful tools like social media and other online channels.
Now that you know the benefits of transforming your business, it's time to accelerate and grow!
        Maximize your investment
        Expand your reach
        Connect with customers
Ideas Worth  Acting Startup-TODAY# 272

How To Start A Cloud Kitchen Restaurant In India – A Complete Guide
Food Delivery business is a sunrise industry and growing rapidly. Growth throws up startup opportunities. Take a look before you leap
There is no doubt home delivery services are changing the way we eat and as the food delivery market continues on an upward path, dark kitchens will undoubtedly keep on expanding to meet consumer demand. So, are we at the dawn of a new restaurant era where 'dark kitchen' will become a common term? More importantly, will 3rd party delivery companies that open their own dark kitchens undermine the very restaurants they claim to serve?
With the advent of cloud technology facilitating online ordering, cloud kitchens suddenly seem like the only logical thing to do to manage high rentals and poor margins. Cloud kitchen or the digital restaurant is the latest trend that has quickly established itself in the restaurant space as a formidable restaurant format. With extreme competition in the restaurant space, high rentals, and rising costs, Cloud Kitchens seem like a smarter way to run the restaurant business.
Cloud kitchens can have their online ordering website and online ordering app, or they can accept orders through the various food delivering platform. Since the primary source of revenue for these internet restaurants is through the various food ordering platforms, such as Swiggy, FoodPanda, Zomato, etc., it is essential to have a Point of Sales software that accepts orders from multiple sources.  This would save you the hassle of manually adding and calculating orders from different ordering services at the end of each day.


Yumist, Spoonjoy, Box8, ITiffin, Biryani by Kilo, FreshMenu, Eatlo, Hello Curry, etc. are some of the popular examples of Cloud Kitchens.
Read full to act:https://www.posist.com/restaurant-times/resources/open-cloud-kitchen-restaurant.html
Ideas Worth  Acting Startup-TODAY# 272


Are you planning to start a blog for Recurring Revenue
How to Start a Blog in 5 Steps-Joshua Fields Millburn

Start a Blog in 5 Concise Steps
Want to create something meaningful? Why not start a blog? Why not become a blogger? Creating this blog is one of the best decisions Ryan and I ever made. After all, our blog is how we earn a living. More important, it's how we add value to other people's lives.



 


 


 

 
Source-https://www.theminimalists.com/blog/
Ideas Worth  Acting Startup-TODAY# 

271- Are you planning to hire your FIRST Employee
7 Keys to Hiring Your Start-up's First Employee 
  NATHANIEL KOLOC                   
 Hiring your first employee is a huge step for your start-up. In addition to the sudden sense of responsibility (you're now in charge of someone else's livelihood!), it's a strong signal that your company has real merit: Someone has chosen to turn down other opportunities to help make your ideas happen. And in many cases, he or she is embracing a significant amount of risk to do so.
But the most fundamental way in which it changes your business is bandwidth. A new person dedicating all of his or her time and focus to the company means that suddenly you get to move faster. A lot faster.
Design an Onboarding Process- A LEARNING EXPERIENCE
Act on tips-https://www.themuse.com/advice/7-keys-to-hiring-your-startups-first-employee
Ideas Worth  Acting Startup-TODAY# 271-

Social Media  

Tips for Startups


Do you own a startup? Do you want to make it successful?-

MEGHA PARIKH

 

"Running A Business Is Easy." -- Nobody ever said this.
Social Media

Social media can be your secret weapon to increase brand awareness and lead generation for your startup. The best part? It's cost-effective mean of marketing. It's not a channel that you SHOULD use, it has become a channel that you MUST use. It's the most popular and effective medium to connect with your target audience and get your brand in front of them.

"Almost all the businesses and startups have social media profiles, then why do most of them fail?" I hear you ask.

You're right, startups have social media pages, but the most common mistake they make is: NOT having a social media strategy. Only a correct plan and strategy can help you to improve brand awareness, customer acquisition, and lead generation.

71% of customers who have had a good social media service experience with a brand are likely to recommend it to others. Don't worry! In this article, you'll find five proven ways to build a social media strategy for your startup.
You have created a great product or service, but that's not the hard part. The hard part is to convince people why should they care about your business and tell them what it can do for them. Asper this report, "Generating relevant traffic and leads are the top marketing challenges for a business."
Here are some questions to get started:
ACTION POINTS-5 QUESTIONS YOU ASK?

Who's your target audience for a particular content?

What types of content do you need to publish on social media?

What's the frequency of your content?

What's your plan to promote it?
First, answer these questions. Build a strategy and share the content your audience will enjoy. "I don't know what to post on social media," I hear you say.

Ideas Worth  Acting TODAY# 270
Lessons Learned from Startup Failure

Not Every Advice is the Right Advice
5 lessons I learned from a startup failure
Fail often, so you can succeed sooner
Not Every Advice is the Right Advice
"The road to success and the road to failure are almost exactly the same."

When it comes to startups, many people think they are experts. They throw a few numbers at you, cite some successful examples and bam, they are experts. On the contrary, what my experience taught me is that you need to filter out all those advices and recommendations. It is crucial to consult people and pick their brains but carrying it out is on you.The fact is that startups do fail all around the world. Many times it is because of your own mistakes, while other times it is circumstances that are beyond your control. Regardless, one should never give up and look back to learn valuable lessons. You only learn from experience and the things you learn yourself from failure stay with you for life. Once you know enough, there is no one stopping you from finally succeeding.
Read rest of the gyan -https://e27.co/5-lessons-i-learned-from-a-startup-failure-20181128/
Ideas Worth  Acting TODAY# 269


Event Management Startup Opportunities 
10 Reasons Why Event Management Is an Ideal Startup Opportunity- Melanie Woodward
The Ultimate Guide To Business Start-Up

  Fun: Running an event management business can be an upbeat and fun experience because the events you're orchestrating are happy occasions. 
If you're looking for start-up business ideas, try exploring why event management is the ideal business start-up opportunity. These events can range from very simple affairs to complex extravaganzas, requiring a greater degree of logistical input. An event management business requires little effort or cost to launch and almost unlimited income potential while remaining fun and relatively low-risk.Why Event Management Businesses Make Good StartupsAlthough the type of events will vary widely, some typical examples of events you might manage include birthday parties; weddings; graduations; anniversaries; christening, and bar mitzvahs. In fact, virtually any kind of occasion could require a special event.https://www.thebalancesmb.com/event-management-ideal-startup-1223366
Ideas Worth  Acting TODAY# 268


Low capital business ideas for startups in India
Business ideas which can be started with an initial cost of Rs.10,000.
30 low cost business ideas for startups in India 2019-Raviraj Parekh
Please remember that big capital not always required for starting a business. You can start a business with low capital. It is good to have soft skills such as communication skill, financial knowledge, leadership, and innovative thinking for getting success in the business.
Tuition Class
Network Marketing Business
Hand Made Gifts
Rest 27 Ideas Click-https://moneyexcel.com/21712/low-cost-business-ideas-startups-india/
30 low cost business ideas for startups in India 2019

Ideas Worth  Acting TODAY# 

267- Service Sector Startup Opportunities
 Startup Opportunities in Service Sector
"Earn your success based on service to others, not at the expense of others."- H. Jackson Brown, Jr.
Accept only what you can do.-powerhomebiz.com

In the busy world of today people are looking for help on cleaning, repair, maintenance and delivery of daily use items.
The Indian service sector contributes around 60 % to our GDP.As urban population grows service sector also grows.House cleaning, Electrical, plumbing, carpentry, painting etc.
During the start-up phase, chances are you will try to accept as many jobs as you can. When you say yes to a client, be sure that you can deliver the service requested by the time the customer needs it and within the cost budgeted for it. Only accept accounts that you think you could do a solid job. Never accept assignments that are way beyond your head in your eagerness to prove yourself. If you feel it might not be possible, say so and request more time or suggest another alternative. It is worse to be late with a project than to ask for more time. If your clients are willing to take a gamble on you, make sure that you are on the same wavelength in terms of expectations as so what can be accomplished. As Deborah suggests, "Under promise and over deliver. This is the fastest way to grow your business."LocalRamu, founded by Santosh Tyagi, is a reliable home services provider in real time with over 1100 verified local service providers.
 Source-mysatrtup storyLOCAL RAMU – 'Home Service at Your Fingertips'December 24, 2016|Santosh Tyagi - Founder,Local Ramu
My Startup StoryEvery startup has its own story. "My Startup Story" is a platform to share your story and "Young Entrepreneurs" ...

 
Those days are lost in the past when you had to ask your elders at home to look for a good, devout pandit for some ceremony, or any kitchen appliance service provider for the broken sink, or any carpenter that would repair that old creaky cupboard. You don't get freelance hired help either to help sort your trivial household crises. The LocalRamu mobile application will get them all for you, directly from your own locality. Be it any electrician, plumber, carpenter, house painter, home appliances repairer, electronic gadgets repairer, a pandit, photographer, laundry or water delivery guy, scrap sellers aka kabadiwalas, and more, LocalRamu will provide you with background verified local service providers within 1 km radius of your location, at your doorstep.
Ideas Worth  Acting TODAY# 

266



⦁3 Myths About Starting a Restaurant
The majority of successful entrepreneurs got started with little cash and short run rates.
Myth No. 1: You Have to Start with Brick and Mortar.
Myth No. 2: Start a Business In The Industry You Know Best
Myth No. 3: 

Being a Business Owner Means Doing It All. Another common misconception is that restaurant owners should both know how to do and manage every aspect of operating a business.




Click  full blog-

3 Myths About Starting a Restaurant - QSR magazine
Ideas Worth  Acting TODAY# 265

3 Risks Every Startup Entrepreneur Should Manage
Edelweiss Tokio Life Insurance
There are three key areas of risk you need to consider.
Business Risk:
The top three reasons why businesses fail in the initial years are;
No market need
Ran out of cash
Not the right team
Like the post-mortem, there is a concept of pre-mortem. In the pre-mortem analysis, the team assumes the worst has happened. Then they analyse the reasons what could have gone wrong.
Rest of the blog -https://www.edelweisstokio.in/blog/three-risks-every-entrepreneur-should-manage
Ideas Worth  Acting TODAY# 

264




⦁ Affiliate Marketing tips for startups



28 Actionable Affiliate Marketing Tips & Strategies-Anna Dizon 
Affiliate marketing refers to the process by which marketers promote a product or company and receive a commission on each sale generated by their marketing. A Mediakix article recently reported that, as of 2016, 81 percent of brands and 84 percent of publishers use affiliate marketing programs. Marketers looking for opportunities in affiliate marketing need to constantly improve their strategies in order to be successful, so we asked experts to share their most successful affiliate marketing approaches.
Here are 28 affiliate marketing tips from the pros to get you started.
Get ready to implement-https://fitsmallbusiness.com/affiliate-marketing-tips-strategies/
Ideas Worth  Acting TODAY# 

263




Startups get Influenced by Influencer marketing tips 



Influencer Marketing for Startups-How Influencers Can Help a Startup
The two most common reasons to use influencer marketing are to increase awareness of your brand and to boost sales. That means that you should get started with your influencer marketing campaign as soon as possible. Unlike traditional advertising, you want to have a relationship with the influencers you work with. This helps create genuine content across social media platforms regarding your startup.
Are you getting ready to launch your brand and introduce it to the world? Let influencers help. They have dedicated followings that trust them, which is what you need when introducing those influencers' audiences to a new product or service. Many people — especially Millennials — turn to social media to see others' opinions about new products and services before trying them out for themselves. Influencers help drive more engagements in a pleasing and natural way.
be sure to communicate with your influencers. Be clear with your voice and direction. Provide them with guidelines for each social media post to ensure they promote your brand in the way that you envision.
To Know more click on-https://izea.com/2019/06/18/startup-influencer-marketing-2/
Ideas Worth  Acting TODAY# 262

⦁ Psychology to hook your customers
Startups always struggle to get customers with limited budget. Understanding what can hook customers especially psychology part is crucial.
Here is a blog to support you.
6 Ways to Make Your Product into a Habit
Dave Kerpen-Founder and CEO, Likeable Local
Stanford lecturer and author Nir Eyal explains how to make turn your product into a habit.A regular blogger about the psychology of products at NirAndFar.com, Eyal believes the impulse to open Facebook, check Salesforce, or play Candy Crush Saga is no coincidence. Rather, Eyal says, these products are designed for habit. Below are his six tips for keeping users hooked by your product:

1. By understanding the psychology of habits, Eyal says that companies can help their customers live better while also improving the business bottom line.
2. Now it's your turn. How do you hook your customers? How are you building your product to make it into a habit for your users and customers?-
https://www.inc.com/dave-kerpen/6-ways-to-make-your-product-into-a-habit.html
Ideas Worth  Acting TODAY# 

261


5 Ways to Increase Your Curiosity-Chris Meyers

Do not be afraid to ask questions. Question every belief, thought. Curiosity opens new doors!
I have no special talent. I am only passionately curious. – Albert Einstein
Curiosity drives creativity and innovation. Without it, no one would ask if something could be better, how it works, or why a decision was made. It's easy to see the significance of curiosity in the software development world. I only recently began following these tips but have already been experiencing an increase in my curiosity and engagement.
Click on :https://spin.atomicobject.com/2013/07/18/increase-curiosity/
Ideas Worth  Acting TODAY

- 

How to Develop a Great Startup Idea ?-Sterling Seizert
How to Develop a Great Startup Idea-Sterling Seizert
1. Businesses Solve Problems.
2. Keep a "Problem Journal" Carry a small notebook in your pocket. ...
3. Solve Everyday Problems. ...
4. Find a Problem You're Passionate About. ...
5. Create A Problem. ...
6. Innovate and Challenge the Status Quo. ...
7. LEARN, LEARN, LEARN.
The most useful startup idea is one
⦁ you love
⦁ that solves a problem that drives you bonkers
⦁ that you can produce on a large scale.
How do you come up with the next idea like Mark Zuckerburg with Facebook, Elon Musk with Tesla, Brian Chesky and Joe Gebbia with AirBNB, or Garrett Camp with Uber? I have been asked many times how to come up with a great business idea. After more research I believe this is one of the biggest barriers to young entrepreneurs. It all starts with the idea, but how do you come up with the next great thing?
Businesses Solve Problems
A useful tool is something that solves a problem. A few years ago someone was frustrated by not being able to join two boards, so they invented a nail and figured out something to use to drive that nail; the birth of the hammer. The real challenge of a great idea is making it personal. It isn't finding just some problem to fix, it is finding the problem that you would love to fix.
Read Full article-https://medium.com/swlh/how-to-develop-a-great-startup-idea-5e55f9fedbf2
Call to Action Series

# 259
Why Your Next Startup Should Focus on Healthcare


Karthik Pichai
-CEO and co-founder of Augusta HiTech
Breakdowns exist in the healthcare system, specifically in the efficiency and accuracy of patient care. But that provides enterprising entrepreneurs with opportunities to fill those gaps through tech.
Let tech cure what ails healthcare.
Breakdowns exist in the healthcare system, specifically in the efficiency and accuracy of patient care. Blockchain and similarly inclined tech solutions can fill those gaps, if any enterprising entrepreneur is willing to jump in.
Opportunities -- small and large -- exist for technology to improve the healthcare system. These are three pressing needs that leaders can address by integrating tech into their business models:
The healthcare system is bogged down by data silos and draconian data policies that help neither patients nor doctors. As costs rise and patient demand increases, healthcare companies will be desperate to find innovative and cost-efficient solutions that allow effective and efficient patient care. This environment is exactly where tech startups trying to find new ways to use blockchain and automation to drive the next big thing can flourish.

Click on-https://www.entrepreneur.com/article/327735
Call to Action Series for Aspiring Bloggers


How to  acquire  critical Blogging Skills



BLOGGING FOR BEGINNERS: 5 SKILLS TO MASTER FROM THE START
For thousands of people the world over (myself included), blogging is no longer just a hobby, but a way to make a living and create a life on their own terms.

Blogging for beginners: 5 skills every beginner blogger should master from the very startAs a beginner blogger, however, it's all too easy to overlook important skills that will help your site grow so that you can begin to earn money from it.
There seem to be a million things to learn–how on earth do you know where to begin?
When I started blogging three years ago, I had no idea what I was doing. With more experience under my belt, it's easy to see where I should have been spending more time and what skills I should have been learning to increase my traffic and get my name out there faster.
This post is for all the beginner bloggers (or the ones who've been at it for awhile who may have neglected these skills–no shame, I was in the very same boat until recently) who want to run their blog as a business and want to do things the RIGHT way, right from the start.
Keep these basic rules in mind when writing for the web:
Use a conversational tone, as if you're chatting with a good friend
Write in an active voice (Say "They learned" instead of "They were learning")
Make use of headings and highlight important points with bolding and italics
Write short paragraphs
Use lists instead of paragraphs when possible
Be concise
Click on:https://www.thesweetestway.com/blogging-for-beginners-5-skills-to-master/
Call to Action Series for 60+ aspiring Entrepreneurs

I'm in My 60s -- Proof That It's Never Too Late to Launch a Startup
Thomas Knauff-Serial Entrepreneur
I'm an entrepreneur in my 60s, and there's a 21-year span between my first venture and latest startup, which is the third successful business I've launched. What I learned in my 40s and 50s helped me become a successful innovator, so like judgment and wine, entrepreneurship gets better with age. Here are my five hard-earned lessons, which apply to every entrepreneur and work across all industries.
For older entrepreneurs, you've got to stay fresh and energetic. No one gets a pass for being low energy in entrepreneurism, and being older invites scrutiny. Also, you don't have a 30-year runway to make or repeat mistakes, so leverage your experience to make the best decisions.
Here are my five hard-earned lessons, which apply to every entrepreneur and work across all industries.
https://www.entrepreneur.com/article/307652
Call to Action Series

90% Startups Fail- How do I succeed as I plan to bootstrap
Why 90% of Startups Fail, and What to Do About It- Bram Krommenhoek
That's what I thought. I thought my startup made complete sense. It would revolutionize the way entrepreneurs build their business.
I was like most entrepreneurs: I never thought I would be one of the failures. And I never expected it to be as lonely and isolating.
That's why I'm writing this: to help you prevent this from happening.
You CAN solve huge problems and make other people's lives better.
You CAN turn your ideas into reality, and it's completely within your control.
However, most people fail because they make mistakes they could have prevented.
Click on the link below!
tps://medium.com/swlh/why-90-of-startups-fail-and-what-to-do-about-it-b0af17b65059

Call to Action Series


Convert your hobby /passion to a Startup- Tips to succeed
All of us are passionate about something. Some us have hobbies like painting, handicrafts, story writing, repairs, developing apps etc. This is a gateway for you to step into startup world. However you need entrepreneurial traits to succeed. Here are tips for your success.  Also you can read Successful startup stories of hobby based businesses in 10minutebiztools.com to get inspired.
Tips
10 Tips To Turn Your Hobby Into A Business-Jane Haskins
Get really good at what you do — before you quit your job.
To make money from your hobby, you've got to be good at it. If your skills aren't yet up to par, make a plan for improving them and put off your business idea until you're ready.
Rest browse at https://www.legalzoom.com/articles/10-tips-to-turn-your-hobby-into-a-business
Call to Action Series


Tips for success from Experts  for Franchisees
Franchising as a startup Opportunity vs Bootstrapped Cash guzzler for  own brand building
Bootstrapped startups require customer acceptance and awareness. There are risks associated with building own brand.Many who want to enter startup space may have less risk appetite.Tips from experts for you to succeed as a franchisee
Tips from 
Cheri Carroll who has 30 years of franchise experience


1.Choose the right business for you-Franchisees whose skills are a good match for the business tend to do better than those who are not in their element
2.Follow the system-Part of the reason you choose a particular franchise is because it has a successful system. In order to be successful, you have to learn that system. Don't just 'get by' during your initial training; absorb everything they can teach you. 


( 

https://www.franchisedirect.com)
Steve Jackson, President, Hungry Howie's
"Be sure you are very comfortable with the people behind the franchise. You will be dealing with them for a long time, somewhat like a marriage
 

David Messenger, VP of Market Expansion, ServiceMaster Clean


Take advantage of every chance you get to attend a regional workshop, annual convention or any other event where other franchise owners of your brand will be in attendance. You will learn a lot from those who have started their businesses before you and develop relationships with your peers that will add to your success.

Call to Action Series


Emerging Opportunities for Aspiring Startups
Agro Tech sTARTUPS-Every 9th Startup is from India
Parents Anxiety fuels growth in Child's safety, Learning, Health etc
What are you waiting for- Seize the Opportunity
Call to Action Series
How Influencers Can Help a Startup ? Use the tips to grow your Business!

How Influencers Can Help a Startup ?
The two most common reasons to use influencer marketing are to increase awareness of your brand and to boost sales. That means that you should get started with your influencer marketing campaign as soon as possible. Unlike traditional advertising, you want to have a relationship with the influencers you work with. This helps create genuine content across social media platforms regarding your startup.
Are you getting ready to launch your brand and introduce it to the world? Let influencers help. They have dedicated followings that trust them, which is what you need when introducing those influencers' audiences to a new product or service. Many people — especially Millennials — turn to social media to see others' opinions about new products and services before trying them out for themselves. Influencers help drive more engagements in a pleasing and natural way.
Be sure to communicate with your influencers. Be clear with your voice and direction. Provide them with guidelines for each social media post to ensure they promote your brand in the way that you envision.
https://izea.com/2019/06/18/startup-influencer-marketing-2/
Call to Action Series


 Emerging Technology Trends in 2019 




Are you ready to seize the startup opportunities?
The biggest tech trends of 2019, according to top experts-Mark Sullivan 
Next year's AI, AR, and 5G tech may set the stage for some massive tectonic shifts in tech and culture.Innovation is key and this throws up new startup opportunities.
For the tech industry, 2019 may be more about laying groundwork than historic breakthroughs. But it should be a busy and exciting year, as key new technologies begin finding their way into real, useful applications.
These tectonic shifts are already creating opportunity and chances for innovation. Venture capital investments on startup companies are on pace to reach $100 billion in 2018, far exceeding 2017's $82 billion in investments. The big question is which of these opportunity areas will mature in 2019. We asked venture capitalists, tech analysts, and a few entrepreneurs for their thoughts on the subject.
Read Full Blog at-https://www.fastcompany.com/90283458/the-biggest-tech-trends-of-2019-according-to-top-experts 
Call to Action Series


Are you looking for Zero Investment startup Opportunities?



5 Online Businesses To Start With Zero Investment 
Affiliate Marketing
This business is good if you are good at selling something. For affiliate marketing, website is not compulsory but good to have (I strongly recommend). Now you need to pick some products where you can get good commissions. You have to sell the product from your website or with your own link and you will get a cut for every sale.
Professional Blogging
Start a blog on a niche of your expertise and get traffic from search engines as well as social media sites. I would strongly recommend to start a blog on a topic that is dear to you. As you have to write articles almost on daily basis, it is important that you should have interest in that topic else it becomes a burden very soon.
Once you start getting some traffic say 10,000 visitors per month, apply for Google Adsense program. Once approved, you can start making anywhere between $60 – $120 a month. As your site's traffic will grow, the earning will grow too.
 Click on the link below for further IDEAS
https://sanjeevmishra.com/start-online-business-zero-investment/
Call to Action Series
You are 60+- Do you need inspirtion to start a business
STARTING A BUSINESS AFTER 60? BEGIN WITH YOUR MINDSET- Margret Manning
Here are several ideas to help you find the confidence to start a successful business after 60:
Write Your Plan with Your Head, but, Choose it with your Heart+
Start a Business Doing Something That You Really Love
Get Emotional and Practical Support from Your Network
Remember that Success is All in Your Head
Rest Click on the link below:
https://sixtyandme.com/starting-a-business-after-60-begin-with-your-mindset/
Call to Action Series




Are you 
looking for Vitamin
"M"

for your 
High Impact Social Ideas 
10 impact investors in India that you should know- Sainul Abudheen K-Editor-e27
You may have ideas to solve many problems of society in the field of health, farm sector water, sanitation etc. But VITAMIN "m" is missing. A new set of entrepreneurs  called Impact Investors support the above sectors truly to make an inclusive INDIA. Are you haing ideas in the social sector.Here is a list of companies compiled bye-271
Founded by Vinod Khosla, Founder of Sun Microsystems, Khosla Impact invests in entrepreneurs who are passionate about solving challenging, often intractable socio-economic problems through careful application of science, technology, and design or through creative business models. It is primarily focussed on for-profit enterprises serving people at the bottom half of the world's economic pyramid: low-income labourers, farmers and families, as well as small businesses in emerging markets.
It aims to enable innovations to impact the poor through social enterprise. It recognises, nurtures and transforms innovation and enterprises to impact lives.
A US$155 million fund, it targets a range of sectors, namely agriculture, dairy, education, energy, handicrafts, health, water and sanitation, technology for development, micro-finance and financial inclusion.
Aspada provides early-stage risk capital to driven teams building innovative businesses in India that help in the economic advancement of underserved populations through access to markets, essential services and capital.
Click on the link below for full story.
https://e27.co/10-impact-investors-india-know-20150406/

Call to Action Series- Are you Planning to raise money for your Startup? Things to do to succeed
Raising Money for Your Startup? Here Are 6 Things You Absolutely Must Do
Mark Suster-Managing partner, Upfront Ventures
Before you meet with any investors, you need a plan.
This post has some basic advice on how to plan your raise before you hit the road. Many points will seem obvious, but since I observe many  fund raising processes as a VC I can tell you that most people get even the basics wrong.
1. Create a list. 
2. Stack-rank opportunities.
3. Qualify, qualify, qualify.
4. Know the firm, but also know the partnership.
5. Research who the partner knows, for an introduction as well as for back-channeling.
6. Follow up. Be humble. Sit down.
Details Click link below
https://www.inc.com/mark-suster/raising-money-for-your-startup-here-are-6-things-you-absolutely-must-do.html

Call to Action Series

Effective Engagement of Customers- Act on this Blog from Mike Kappal
5 Ways to Build Killer Relationships With Customers
Mike Kappel-Serial Entrepreneur, Patriot Software Company CEO
GEM-The best type of customer is a repeat customer.
As a serial entrepreneur, I know firsthand how important it is to connect with customers. Building relationships is key to learning your customers' needs. And, you may gain more returning customers, referrals and net income in the process.
As a small business owner, you have an advantage when it comes to build
building customer rapport. The size of your company allows you to reach people at a more personal level than big businesses, which turns into stronger relationships with customers.
To create customer relationships, and keep them strong, you must do all you can to engage customers.
1. Communicate. 
2. Exceed expectations.
3. Ask for feedback.
4. Connect.
5. Show appreciation.
Click to learn more
https://www.entrepreneur.com/article/282364
 Call to Action Series- USE THESE TIPS TO COMPETE in your Beauty Salon Startup
7 Ways To Grow Your Salon Business-Chad Halvorson in Business Growth 
Upsell Existing Clients
Offer New Services and Products
Ask Your Clients What They Want/Need
Charge More

Identify a Niche and Dig In

Invest in Your Staff

Target different clientele such as men and children
.

Look for unique marketing opportunities
Read Full blog at https://wheniwork.com/blog/7-ways-to-improve-your-salon-business/
 Call to Action Series- USE THESE TIPS TO GET Supportive Mentor FOR YOUR DREAM STARTUP 
Looking for a Supportive Mentor? Start With These 6 Tips
Look for relevant industry knowledge and make sure you have something valuable to bring to the table, too.
Mentors and advisors can play a crucial rolein your success, as they can leverage their own expertise to help you overcome hurdles and make the smartest decisions for your business. Finding the right mentor, however, is not always as easy as it sounds. These six entrepreneurs share some of the steps any young professional should take  before choosing the mentor, and how to approach your chosen advisor to secure their support.Find a mentor who knows your industry.Be ready to truly connect.Don't ask someone who is still building their business.Analyze your motivations.Don't ask to 'pick their brain.Provide value in return.
Click on the link below for full Blog
https://www.inc.com/young-entrepreneur-council/looking-for-a-supportive-mentor-start-with-these-six-tips.html
 Call to Action Series- FOLLOW A PROCESS TO GET IDEAS  FOR YOUR DREAM STARTUP AND IMPROVE YOUR CHANCES OF SUCCESS
Startup Ideas: How the Best Founders Get Them and Why Novelty Is Overrated
As you read through this article, ideas should start percolating and taking shape. Remember that ideas are the raw material for any startup, so don't take any for granted. If a light bulb pops up, stop what you're doing and write it down. It could just be the next big thing.
Jean Paul Gems
Really any idea that is both new and useful could be a "startup" idea. Even if it's an idea for a book or a real estate deal. If you want to be a successful entrepreneur, don't ignore those ideas. Tape them to your bathroom mirror. 
Start storing all of your startup ideas in a startup idea journal. I use Evernote as the startup ideation equivalent of a writer's journal. This, more than anything, will increase your chances of finding a great startup idea. 
Paul Graham's Gems
1.Directly trying to think up startup ideas is probably the least effective way to come up with good startup ideas.
…if you want to start a startup, you're probably going to have to think of something fairly novel. A startup has to make something it can deliver to a large market, and ideas of that type are so valuable that all the obvious ones are already taken. 
That space of ideas has been so thoroughly picked over that a startup generally has to work on something everyone else has overlooked. 
2.Finding startup ideas is a subtle business, and that's why most people who try fail so miserably. It doesn't work well simply to try to think of startup ideas. If you do that, you get bad ones that sound dangerously plausible. The best approach is more indirect: if you have the right sort of background, good startup ideas will seem obvious to you. But even then, not immediately. It takes time to come across situations where you notice something missing.
Clik on the Link for full blog
https://www.capshare.com/blog/startup-ideas/
Jean Paul | Founders, Startup Ideas, Startups
 Call to Action Series- How to Land your Startups FIRST CUSTOMER
Don't hire anyone to do sales yet. Founders, make the first sale(s) yourself. If you think you need to hire someone to sell, you do, but I implore you to wait. I think founders should make the first sales, before they bring in someone to do it (unless you have the good fortune of having a co-founder who has a background in sales, in which case — that's awesome!). You don't have to be experienced in sales to get the ball rolling on your company's first few sales.
It's an art, it's a science, it requires tremendous skill. But you can sell if you put your mind to it, and without a sale your company and your product are dead in the water. So get going and don't let all the other stuff get in your way. Once you have some traction and some paying customers, you can find your sales tools, your sales people, your sales leader. You can't scale sales until you have a sale. So first, get a customer.
https://medium.com/swlh/how-to-land-your-start-ups-first-customer-fdc63b8461f0
 Call to Action Series-Startup Marketing 

Strategies
Startup Marketing Strategies
Startup Marketing Strategies-How to select the right marketing strategy to optimize returns is always a dilemma.
Startup has limited cash resources.  Marketing precedes sales and this implies you should invest first to reap the benefit of sales. This lag factor will force you to choose the right marketing strategy. 
https://www.10minutebiztools.com/Startup-Marketing-Strategies.html
 Call to Action Series-5 SEO Tips for Bloggers-Chatty Sharma

5 SEO tips for bloggers that will help you achieve a higher rank in search engines and you can enjoy some extra visitors and hopefully more subscribers too.

1.  Write headings both for search engines and people. Balance both. Work towards ensuring that search engines and people love you and your content. Make sure that you add a title that makes people click.
2.  Always focus on creating quality content. This will drive linking and sharing.
3.  Try to build more and more links, make sure that you are not building your backlinks with the help of black hat techniques because it would harm your blog in the long run. Use white hat techniques only.
4.  Don't target the keywords that do not belong to your niche. Always target the keywords that people search for but don't target too broad and highly competitive keywords.
5.  SEO rules are always changing because search engines want to improve their search results. So, make sure that you are observing new SEO updates and implement new SEO techniques to rank better.
https://www.jeffbullas.com/5-seo-tips-for-bloggers/

Call to Action   Series-Act NOW-Cash Flow Management—Critical for Success-Sam Thacker - Partner

 

Business Finance Solutions 
For fast-growing businesses, seasonal businesses, and businesses that may be cyclical, cash flow management is a critical skill business owners need to know.
Cash flow management takes a little discipline to start, but once you realize how valuable it is to your company's well-being, you will be glad you started it and you aren't likely to stop.
Here are 5 important cash flow management tips:
1. Use cash flow management tools
2. Speed up your cash inflows
3. Decrease speed in which cash flows out of your business
4. Inject cash into your company
Borrow against your accounts receivable or inventory

https://www.allbusiness.com/five-cash-flow-management-16260-1.html
Call to Action   Series-Act NOW-


The Only Three Metrics That Really Matter For Startups
Cliff Lerner
 is the Founder of Snap Interactive (now PeerStream)

, 
What you measure is what you can improve.In their anxiety/ pressure startups may fail to measure what is critical for their ventures. Cliff Lerner has given only three critical Measures. ACT NOW
ExplosiveGrowthTip:
Growth without retention is worthless. However, retention without growth is a problem any entrepreneur should love to have, because it means people love the product. Do you know what your one-day and thirty-day retention is?
The three critical questions we needed to answer were:
·         Was our product still remarkable?
·         Did people love our product so much that they were telling others about it?
·         Were users coming back over and over to use the product?
https://medium.com/the-mission/the-only-3-metrics-that-matter-for-startups-cf618a383f43

Call to Action   Series-Act NOW- Share with your team
Call to Action Series

The Best Negotiation Lesson for A Startup Entrepreneur
SUMAN CHAUDHARY
Do you agree that startup entrepreneurs aren't always excellent negotiators? They only learn how to be successful business owners and everything involved in negotiating processes. Many of them lack important techniques to succeed. Starting your business requires a number of negotiations. That's why you need to master this science.
Why master important negotiation skills
You need to master these skills to become a good negotiator, no matter of your business goals. This ability comes naturally to some business owners, but others keep struggling. It takes some experience and effort, but these excellent lessons can help you become a more confident negotiator to benefit your business:
·         Prepare better;
·         Focus on your timing;
·         Leave your ego behind;
·         Improve your listening skills;
·         Ask to get something;
·         Expect and offer commitment;
·         Don't absorb problems;
·         Anticipate the necessary compromise;
 https://www.indianweb2.com/2018/04/05/the-best-negotiation-lesson-for-a-startup-entrepreneur/

Call to Action : Selling Skills for Startups
The Art Of Selling For Startups
Mr Saxena- Seasoned Product Manager, Startup Mentor and Investor. 
How a startup should look at sales?
"You don't sell one product to everyone. Everyone has different needs, buying capacity."
Build a sales funnel by segmenting the target group.Sales is the last stage of a startup. There are many other stages before that which are important. Unless a startup has a very unique product, they should have multiple segmentations of a large market.   
After building a product, the biggest challenge a startup face is finding the first few customers who are willing to try their product when no one has even heard of them. To overcome this challenge, a startup needs to be focused, have perseverance and sometimes, have a bit of luck.
Entrepreneurs need to invest sufficient amount of time and effort in building a sales engine to stay out of the cemetery. However, selling isn't just about selling anymore. There is just as much art and science to sales as there is to design an optimal user interface.
Below are some of the challenges that startups face:
Importance of segmentation

Brand positioning

Creating a pricing model

Building a value proposition

 
https://headstart.in/blog/art-selling-startups/
Call to Action:Tips for Startup 
Scaling up successfully
PLANNING TO SCALE UP YOUR STARTUP? 5 TIPS TO DO IT RIGHT-   Farhan Saeed
The question is when do startups scaleup?
Startups only scale up, when they validate their business models, overcome startup challenges and are ready for exponential growth.
As a startup, you have to focus on scaling up your business as soon as you start pursuing  your startup idea. Without scaling your business, you might end up winding your business and giving the edge to competitors to take your place.More at-----
https://www.iqvis.com/blog/startup-scaling-strategy-tips/

Call to Action: Avoid the Mistakes for your Digital Marketing Success
These 4 Marketing Mistakes Could Cost  Your Startup Big Bucks-Renzo Costarella 
Pursuing the wrong channels.
One of the best (and maybe the worst) things about marketing, is that there are a ton of channels to engage your customers through. The question then becomes, who are your customers and where can you best get their attention.
First and foremost, you're going to need to identify your target audience. For example, if you're targeting college-aged millennials, then Instagram would be a great channel to pursue. If you're targeting business professionals, then LinkedIn is an obvious choice.
Whatever you choose, make sure you spend minimal time and money on each channel and always measure results. Once you find one that works, you may not need to pursue any others.
 https://www.business2community.com/startups/4-marketing-mistakes-cost-startup-big-bucks-02043383

Call to Action - 

Employee Selection Process for  Startups
 Employee especially first employee selection is critical. The Startup owner has to invest time to select the RIGHT FIT to the organisation. The blog below describes a process to help startups. ACT on it if you are planning addition to your team.
Why start-ups need a recruitment process
www.livemint.com/Leisure/D7V6oAOzYU2Hkmg26WAqdL/Why-startups-need-a-recruitment-process.html
The quality of employees can make or break a start-up. Here's how to make sure you don't end up with bad hires
The challenges a start-up faces in its formative years are manifold. But whether it's finding a product or service that meets a critical need, developing a business model, raising and managing funds in order to scale or managing and motivating employees, the one thing every entrepreneur needs is the right set of people. "Ask any investor or second-time entrepreneur and they will tell you that 90% of an early-stage start-up's success is about the team and just 10% can be attributed to the quality of the idea," Shradha Sharma and T.N. Hari write in their book Cut The Crap And Jargon: Lessons From The Start-up Trenches.
Ironically, this very aspect is often neglected. Without a formal procedure for recruitment, and, in some cases, the absence of a human resources department, many early-stage start-ups end up hiring people mainly on the basis of references. This type of quick, informal decision making doesn't allow them to realistically gauge whether the person is suitable for the job. As a result, they're often left in the lurch when candidates, who appeared great on paper, quit abruptly. "In the first one year, our attrition rate was almost 30-35%," says Manav Jeet, managing director (MD) and CEO, Rubique, a Mumbai-based financial technology company. Jeet says employees hired on the basis of their skill set and past experience were unable to adapt to the start-up culture.
Call to Action  Series: Product Launch by Startup - How to go about it for success?

A startup needs to under stand what is the right strategy or launching their product/ service.  You will be surprised/ shocked to learn that you should start even before actual launch of the product.This  blog gives you tips for successful launching.Right step not only saves time but boosts the morale of entire team. Get Ready!
How to Market Your Product Before Launch-Alex Ponomarev-Helps founders build, maintain and improve their apps. 
Find the Audience
The first step in a knockout marketing strategy is to find your product's audience.
If you can't pin down your audience online, you might be on the wrong track. After all, if you don't have a way to connect with your audience, how will you get them to sign up for your service?
Call to Action  Series: Do you want to succeed- Do not do the following things-Eric T Wagner
8 out of 10 entrepreneurs who start businesses fail within the first 18 months. A whopping 80% crash and burn.- Bloomberg
Do you want to succeed ?- Take the gyan from Eric Wagner
Five Reasons 8 Out Of 10 Businesses Fail-Eric Wagner
What can we learn from the colossal amount of failure with small business that we can apply to our own business aspirations?
In my 30 plus years as a serial (yes - hate that word too) entrepreneur, and through my exposure to thousands of entrepreneurs via my company Mighty Wise Media, I have seen plenty.
And yes, at surface level the primary reason businesses fail is they simply run out of cash.
But trust me -- the cracks in the foundation start well before the brutal day of financial collapse.
https://www.forbes.com/sites/ericwagner/2013/09/12/five-reasons-8-out-of-10-businesses-fail/#1b63b7d96978
Call to Action  Series: Importance of Blogging for Startups
4 STARTUP BLOGGERS THAT ARE KILLING THE GAME SHARE THEIR EXPERT ADVICE WITH US-
Laura Yates
Problem-solving is at the core of entrepreneurship. Successful products and services typically solve a problem for a target audience.
But what happens when startup founders have their own problems to solve?
This is where our startup blogging experts come in.
Through their blogging, they help others successfully navigate investment rounds, product launches, and regulatory or legal issues.
They bring international expertise to practical issues like developing a business plan, creating a compelling pitch deck, and building a strong board.
They also provide abundant resources for the personal challenges faced by entrepreneurs: such as maximizing productivity and overcoming mental hurdles.
These startup bloggers are making it easier for others to launch their own successful startups.
If you want to develop a successful blog — no matter the topic — then read on!
https://blogging.com/startup-bloggers/

Call to Action  Series: Ideas for Farm Sector to increase income
Top Most Profitable Agriculture Business Ideas
Agriculture as a source of lively hod is prone to vagaries of nature. How can one supplement  their income? The Ideas can also  spur startup activates in villages.
If you think that farmers have endless suffering in their lives due to drought, loans, and ultimate rains then we have found a way out. Now even small-scale farmers can generate more revenue out of their farming. 
So if you are looking for a profitable future in agriculture then this article will provide you with immense ideas to start a business in the agricultural sector with your resources and local demand. 
https://krishijagran.com/agripedia/top-most-profitable-agriculture-business-ideas/
Call to Action  Series:Tips for successfully transforming from employee to an Entrepreneur
10+2 step to go from employee to entrepreneur -  Eser
http://tinobusiness.com/102-step-to-go-from-employee-to-entrepreneur/
You may be tired of your job and think it's easy to become an entrepreneur, you only need to quit your job and start a business. It is possible to transform worker owns a company, but is a more complex process than you think. 
Here are the 12 Steps to become your own boss:
Being your own boss requires hard work, even before you can consider leaving your job. However, if you follow the steps above and your business idea is still feasible, then you can leave your life of the employee.
Call to Action  Series:Tips for Starting a successful Pre-School
Planning To Start A Pre-School Facility?
Franchisee India has listeda  few tips to ensure your success. Business Planning, Location etc are key.
Follow These 5 Vital Steps- Aman Inder Sohi-Content Head
Way to do it
As an edupreneur, this might be the best time to invest in the education sector. If you plan to start a preschool in your city or district, there are couple of things that you need to keep in mind.
 Click the link to unravel the tips 
https://www.franchiseindia.com/education/Planning-to-start-a-Pre-school-facility-Follow-these-5-vital-steps.9308

Call to Action  Series:Learn the process of Spotting Opportunities
Opportunity Recognition is a process and any aspiring startup can learn from this article. You may be required to register.
Opportunity Recognition
https://study.com/academy/lesson/opportunity-recognition-or-definition-examples.html

So, what is opportunity recognition? Opportunity recognition is actually a process that's found in the way that individuals and businesses with an entrepreneurial mindset approach new business ventures or ideas. In many ways, it is a constant brainstorming in which individuals look for ''new and improved ways'' of addressing problems. It could be a brand new business idea or even new products or services that fulfill customers' needs and expectations.''Hey, I bet I could make money doing this!'' That's an example of opportunity recognition. You recognize that you have an idea or a capability that could be beneficial to a particular audience. Some people seize on these ideas and turn them into new opportunities that drive business growth by creating new streams of revenue.
Opportunity recognition is important because it helps a business stay relevant and be successful long-term.
You've probably had a thought at some point and considered
Call to Action  Series:

Tips for TECH Startups Success
7 Tips to Increase Odds of Tech Startup Success
Don Hogan-Founder- Medalogix
A non-tech-experienced leader of a technology-based company, we asked Dan to share what he wishes he knew as a first-time tech entrepreneur. Here's what he had to say.
According to a Harvard Business School study experience is the single greatest attribute an entrepreneur can bring to a new endeavor to improve the chances of success. While that isn't shocking, the difference experience makes is significant:
Founders of a previously successful business have a 30% chance of success in their next venture
Founders who failed at a prior business have a 20% chance of succeeding
First-time entrepreneurs have an 18% chance of success
As founder and CEO of a five-year-old tech startup, I'm sharing what I wish I'd known as a first-time tech entrepreneur. Perhaps the experience I gained the hard way―I have the gray hairs to prove it!―can fast-track your path to success.
Protect your assets. One area I've spent on early and often is legal. When you're inventing, intellectual property is invaluable. Spend money on attorneys who can help you protect your precious assets. Additionally, a poorly-worded client contract will cost you. Allocate the resources to ensure your contracts are ironclad.
https://www.inc.com/entrepreneurs-organization/7-tips-to-increase-odds-of-tech-startup-success.html

Call to Action  Series:

Tips for FINTECH Startups- Beware of Legal Requirements
Tips for Fintech Startups
In the fast-developing fintech sector, a strong grasp of roles and responsibilities will help companies grapple with the finer details of regulation and strategy. From the Companies Act 2014, which places the onus on directors to fully understand their role and responsibilities, to the raft of financial regulation, directors in the fintech industry have a lot to contend with. So where to begin? This guide, aimed at start-ups, gives an outline. Here are tips for fintech startups:
Highlights    
Businesses are advised to put 'airtight' contracts in place from the outset, to avoid problems arising during later periods of success or failure.    
The grey area of regulation requires careful consideration, as compliance can be a costly and time-consuming process
o    Activity is particularly intense in the payments subsector, where companies are subject to the full menu of financial regulations
https://www.business-achievers.com/general/tips-for-fintech-startups

Call to Action  Series:

Five Essential Marketing Strategies For Any Startup

-

Arya Bina-

Founder & CEO

at Kobe

Digital
We all know marketing is essential for all businesses, but it's even more important for startups. Unless people know about your startup and what it offers, they probably won't buy your products or services.
At Kobe Digital, we come across all types of businesses. Most all of them are concerned with growth, but none are more hungry for growth than startups. Whether it's the next big SaaS company or a new chain of Thai ice cream shops, startups are a completely different animal when it comes to marketing.
Since marketing for startups is such a unique case, this guide should give founders a good place to start. As your business grows and expands its presence, it may attract customers through word of mouth. Until that happens, though, you should prioritize the following marketing strategies to spread the word about your startup.
Nuggets
1.Send an e-mail
2.Start a Blog
3.Use Social Media
4. Paid search advertising
5. Sponsor an event
Read Further
https://www.forbes.com/sites/forbesagencycouncil/2018/05/30/five-essential-marketing-strategies-for-any-startup/#447824c95795
Call to Action  Series:My Advice to Startups Seeking Angel Investment

-Tim Berry



Nuggets

1.First, make sure you really want angel investment
2.If you do, then next, make sure your business is a good investment.
3.Wait until you're ready
4.Know the basics.
5.Investors  invest in your business
6.Do a lean Business Plan First
Click on the link below for details
https://timberry.bplans.com/advice-startups-seeking-angel-investment/
Call to Action  Series: Do's and Dont's for a startup partnership with Friends
Starting a Business with a Friend: The Important Dos and Don'ts
Partnership is better than solopreneurship especially with complimentary skills. Is it a good idea to have one's friend as business partner especially in a startup? It can be a win-win situation if you listen to the advice of experts.
Caroline Goldstein-A freelance writer, specializing in small business and finance
https://www.fundera.com/blog/starting-a-business-with-a-friend
If you and your friend are both entrepreneurs (or aspiring entrepreneurs), brainstorming new business ideas are probably standard issue. And when you hit upon a really good business idea, you'll want to take that entrepreneurial spirit off your friend's living room couch and into the boardroom. That could be a great decision! Be aware, though, that there's a right way to go about starting a business with a friend—and a not-so-right way, too.
To be fair, starting a business isn't ever an easy endeavor. And we get the thought that partnering up with your favorite person would mitigate some of that stress, or at least make it more fun. That can certainly be the case.
But starting a business with a friend means that your relationship changes. During working hours, you'll need to interact with each other a little more formally than you would if you were just hanging at home, especially if you're co-helming a team of employees.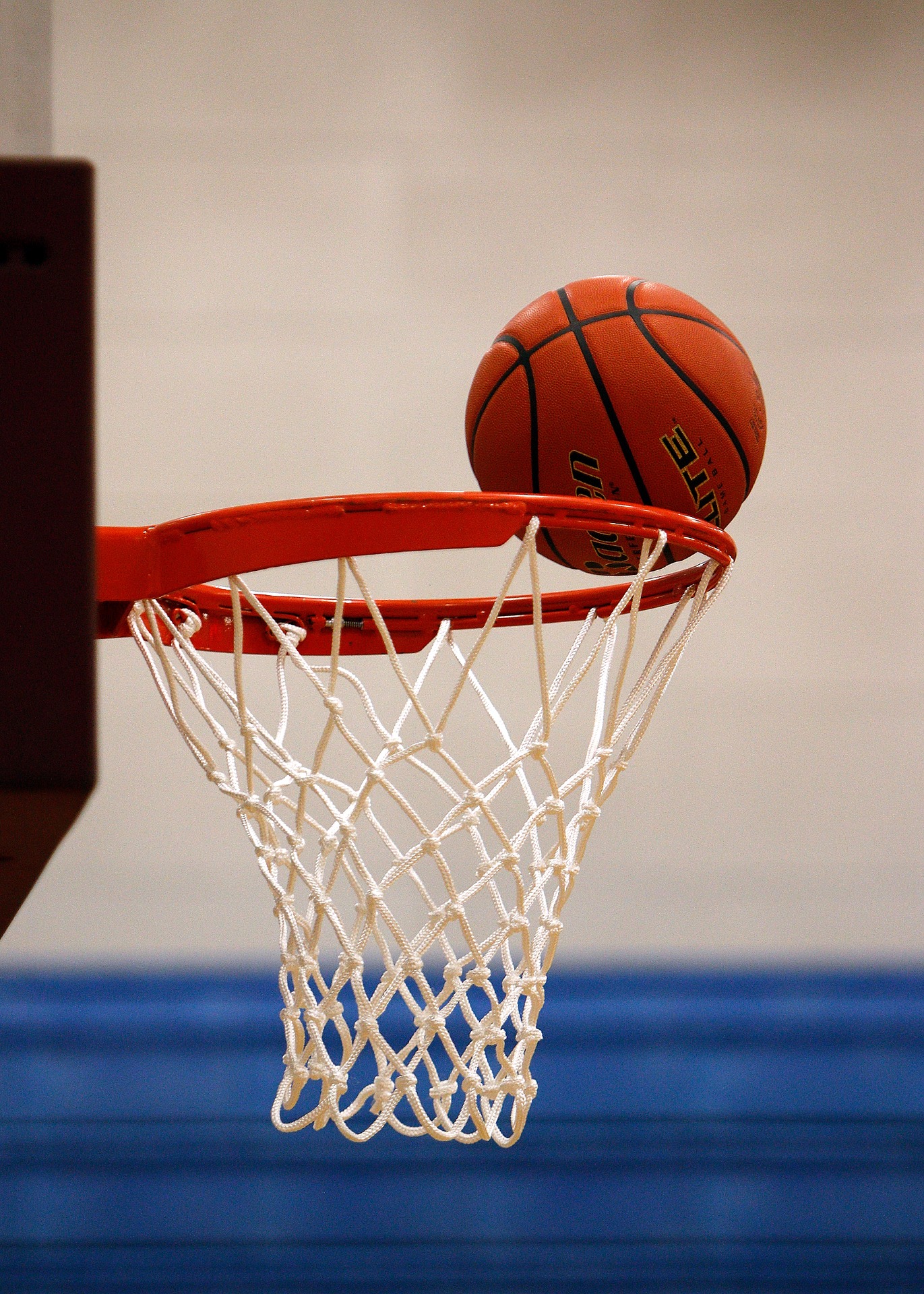 Call to Action  Series:

How to Overcome Being Terrified of Running a Business-SUSAN WARD
What's stopping you from starting a small business? When we ask people this question, they often respond that they're scared of failure - not in so many words, but that's what it boils down to.
They say things such as "I'm scared to start my own business. I don't know if enough people would be interested in buying this product." Or "I'd like to start a business but I'm not very good at selling." Or even "I'd like to start a small business but I  do not know whether I can make enough money to live on." See? The obstacle to starting a small business is not actually about products or selling or money – it's fear of failure.
Now fear that saves you from physical harm, such as the fear you feel when you see a huge slavering dog standing in your path or the fear that prevents most of us from shooting over Niagara Falls in a barrel, is a healthy thing. But the kind of fear that prevents you from doing things that you want to do that will enrich you is not.
If fear of failure is what is preventing you from starting a small business, you have to get around it and forge ahead.
How to Get Rid of Fear of Failure?
How can you break your paralysis and get past being scared of failure? You have to do two things: Prepare to succeed, and change your attitude towards failure.
https://www.thebalancesmb.com/starting-a-small-business-2948557
Call to Action  Series:  Learn from Startup Failure of 

 Devver


Priority on Engineering over Customer Development
 Source;https://devver.wordpress.com/2010/04/26/lessons-learned/
Unfortunately, we again made the mistake of focusing on engineering first and customer development second. We released our first version to some moderate success and then proceeded to continue to churn out features without understanding customer needs. Only later on after finally engaging potential customers did we realize that market was too small and the price point was too low to have Caliper sustain our company by itself…
Product development
Most of the mistakes we made developing our test accelerator and, later, Caliper boiled down to one thing: we should have focused more on customer development and finding a minimum viable product (MVP).
The first thing we worked on was our Ruby test accelerator. At the time, we thought we had found our MVP: we had made encouraging technical progress and we had talked to several potential customers who were excited about the product we were building. Anything simpler seems "too simple" to be interesting.
Our mistake at that point was to go "heads down" and focus on building the accelerator while minimizing our contact with users and customers (after all, we knew how great it was and time spent talking to customers was time we could be hacking!). We should have asking, "Is there an even simpler version of this product that we can deliver sooner to learn more about pricing, market size, and technical challenges?"
If we had done so, we would have discovered:
·         whether the need was great enough (and if the solution was good enough) to convince people to open their wallets
·         that while a few users acutely felt the pain of slow tests, most didn't care about acceleration. However, many of those users did want a "simpler" application – non-accelerated Ruby cloud testing.
·         the primary technical challenge was not accelerating tests, it was configuring servers for customers' Rails applications. Not only did we spend time focusing on the wrong technical challenges, we also made architectural decisions that actually made it harder to solve this core problem.
Call to Action  Series: Do you want to protect our Environment and Contribute to Sustainability??
Emulate Gunter Pauli of

BLUE ECONOMY



 Gunter Pauli The Belgian entrepreneur who has unique ideas for solid waste management 
Dubbed by The Huffington Post as the 'Steve Jobs of Sustainability', Dr. Gunter Pauli is the founder of Tokyo-based Zero Emissions Research and Initiatives (ZERI), the maverick entrepreneur behind the Blue Economy
Gunter Pauli's Quotes
"The key is simply to uncover value in waste." "It is fair to say that in our quest for modernity we have demonstrated considerable ignorance concerning the impact of our inventions." 
"Few coffee drinkers realize how little of the biomass generated at a coffee farm is consumed,or the wastefulness associated with their consumption habits." 
 Sustainable Startup Ideas
1. Compostable diapers made of bio-plastics, bamboo charcoal and bamboo saw dust
2. Bio degradable packaging foam  made from mushrooms
Sources: Economic Times & Good Read quotes and Gunters website
Call to Action  Series: Learn from Shu Saito -CEO at AllFilters.com & FactRetriever.com

 



Vision, Innovation and Concern for Environment 
Shu Saito's story is an outstanding example for any aspiring startup to  learn many ingredients of success. His Vision Innovation and concern for environment is worth emulating. He is a serial entrepreneur and has already set up three businesses.His eureka moment which led to the startups is a learning for anyone. Can you too convert your eureka moment to a successful startup?
    Shu Saito established All Filters in 2009, Fact Retriever in 2016, and Godai Soaps in 2018. When developing a business plan for All Filters, Saito believed that none of the current major e-commerce software applications available at the time met the needs of most online retailers. As a result, he decided to design new software from the bottom up. His results were an easy-to-navigate, SEO friendly website and robust software with high capabilities that included a state-of-art order processing and fulfillment tool, highly targetable and customizable marketing tools, an accurate inventory tracking system, and an easy-to-use back-end administration system for employees. Saito attributes most of his success to his creativity and out-of-the-box thinking. With a background in music composition, Saito never ceased to infuse his work with his creative vision -- a vision that led to a creative, efficient way to process orders and market products.
Godai Soaps
What does Godai represent?
Each of the five elements represents a certain tendency in the world, and together they explain the nature of things, actions, societies, and people. Godai is inspired by the Japanese belief that we are all born with specific levels of energy from the five elements. Overtime, we can lose these energies due to negative experiences in the world, whether from trauma, shock, or other negative elements. Godai soaps nourish the skin through the five elements in order to help restore your lost energies.
An online skin and hair care retail company, offering soaps made with certified organic ingredients. We strive to go above and beyond, offering quality products, as well as education about the industry and the benefits of natural living. Our products are all vegan, GMO-free, cruelty-free, and made in the USA.
Source; Young Entrepreneurs Council
Call to Action  Series:How to manage multiple businesses, from the serial entrepreneurs who do it best-Disha Kathuria

The only thing better than one great idea is many great ideas. As a serial entrepreneur, you live in a world where the possibilities are infinite and the experiences enriching. Therefore, most entrepreneurs today work on different platforms, managing multiple businesses – in some cases, awe-inspiringly well, in others, not quite.
Here are nine quotes from serial entrepreneurs that can help you manage all the strings that come attached along with all your business ventures.
https://yourstory.com/2017/12/serial-entrepreneurs-managing-multiple-businesses-quotes

Call to Action  Series: Tips and Tricks to make a mobile app Development Successful
The mobile circle is developing at a critical pace. There are roughly 1.6 million Android applications accessible in Google PlayStore and around 1.5 million iOS applications in the Apple App Store. Taking a gander at these eye-popping numbers one thing is evident that the interest in smartphones and brilliant mobile applications are just going to increment with each passing day. Notwithstanding, the quality shouldn't trade off; in real, developers need to ensure that the applications they are making are easy to understand, productive, and helpful. If you are thinking about mobile app development, don't trifle with its quality.
There is a lot of variables one needs to consider before giving the last shot. Building up a mobile app includes imagination, groundbreaking, and an eye for detail. It requires a solid establishment of research and arranging. You may have an out of the crate design and every one of the assets on the planet, however how the last item ought to be executed can represent the deciding moment your prosperity. Because of this, here is a rundown of some expert bits of knowledge that may help you in building up an all-around outlined mobile app.
https://ripenapps.com/blog/tips-tricks-to-make-a-mobile-app-development-successful/

Call to Action  Series:Tips for running a successful beauty salon

WP Amelia Staff
The 14 step process is applicable to any aspiring beauty saloon startup.
There are many trials that a first-time beauty salon manager must be prepared for despite the excellent rewards that the beauty industry presents. Joining an already established team as a manager and running a beauty salon successfully is not an easy task. It is a real challenge!
It's a veritable challenge, one that can leave you drained of energy and drive if you don't have a direction and a set of proven guidelines to stick to!
This is unless you have a professional service assisting you on the side. In order to make your business management progress pain-free, for example,Amelia offers you a powerful automated booking specialist services.
Tips for First-Time Beauty Salon Managers
The salon manager role can be overwhelming without guidance. Here are some of the aspects of salon management that first-time managers must pay attention to:
https://wpamelia.com/beauty-salon/

Call to Action  Series


15 Pro Tips for Your Startup Success -

Sarath CP
Starting a business is a dream of many of us. It is stressful and sometimes the journey is lonely.Words of wisdom from mentors, other successful startups, coaches, investors is alaways useful before you invest time and money. Mr.Sarath has given 15 tips which may appear commonsense and sometimes lack of commonsense lets us down. These are universal wisdom and applies irrespective of the verticals.Given below is Mr.Sarath's take. 
Are you starting a startup? Or perhaps you have built a startup and looking for the ways to make it successful. If so, you should know that scaling a startup is definitely no easy endeavor. There is an ample number of objectives and things that you are required to accomplish. In fact, there are a variety of things that can go wrong along the way.
What do you need to do to run a business successful? The phase of a startup is just like the most exasperating and exciting that you will experience over the life of being an entrepreneur. In today's economy, nothing can beat the magic of developing a business from the scratch of ideas, overcoming every obstacle and being naysayers.
You can also not deny the fact that nothing is as frustrating and disappointing as running headfirst into a wall which, some days, it feels like you're repeatedly doing when all you want to do is move ahead. With a bit of due diligence, here are 15 tips for your startup success that you should know before embarking in the business world, and ensuring your endeavor grows and becomes successful.
Source:https://hackernoon.com/15-pro-tips-for-your-startup-success-47920f120c7f
Call to Action  Series


Tips for Aspiring Campus  Entrepreneurs-

Scott Gerber- co-founder of the Young Entrepreneur Council.



Tips for Aspiring Campus  Entrepreneurs
To take advantage of university resources, Gerber recommends that aspiring entrepreneurs look for programs where you can get your hands dirty from day one and see what it's like to actually run a business. Talk to students on campus to learn what consumers like or dislike about your product. Take computer classes to make sure you're at least technologically proficient, even if you plan on hiring a chief technology officer.
Find mentors and don't make decisions in a vacuum, Gourley suggests. Confident, quick decision-making is a skill that's developed over time.
"There's this myth of the entrepreneur who does it on their own, but really to start a successful startup, I think it takes a village," he says.
And familiarize yourself with funding opportunities on campus early on. Wharton Entrepreneurship at the University of Pennsylvania, for example, offers a variety of funding opportunities, including an award for seed funding and an intern fellowship. But don't move too fast when applying for funding, Clare Leinweber, managing director of Wharton Entrepreneurship says. Make sure you have a firm concept of the problem you're solving or product you're offering, how that can make money, and solid team members in place.
Scott Gerber, co-founder of the Young Entrepreneur Council.-Source-money.com
Source:https://blog.startupprofessionals.com/2019/03/8-all-too-painful-entrepreneur.html
One of the things I have learned the hard way over my years in business, and in advising others, is that it takes more than passion, creativity, and hard work to start and grow a business. A key skill that many of you don't appreciate is the ability to effectively manage the negotiations that come with every business. The results are lost opportunity, poor contracts, or a failed business.

For example, one of the first decisions that most of you entrepreneurs face is how much equity to give to early investors, co-founders, and key new hires. These are tough and sensitive decisions, especially for technologists and introverts, who may prefer to let their innovations speak for them.

With that context, I was pleased to see a new book, "Entrepreneurial Negotiation," by Samuel Dinnar and Lawrence Susskind, consultants and negotiation experts from Harvard and MIT. They reinforce my own view that negotiation is a critical skill for every business professional, and it can be learned and honed throughout your career. 

The most successful business people, in my experience, are the ones who start early, and never stop learning better negotiating skills. In particular, we all need to recognize and prevent negotiation mistakes before they occur. The most common mistakes their research has identified include the following:

This is the first part of a series on becoming your own technical co-founder. In 2008, we couldn't find a technical co-founder for Yipit.  I'm writing about how I became our technical co-founder. Hopefully, I'll encourage other entrepreneurs with a dream but no technical co-founder options to take their destiny into their own hands.
Disclaimer: If you know a great technical co-founder that wants to work with you, join them. This series is intended for everyone else who has a dream but can't find a technical co-founder.
We Were Screwed
As the summer of 2007 came to an end, I had one of the most depressing and humbling weeks of my life. Just a few months before that, I had left an office facing Park Avenue making an absurd amount of money for a 26 year-old to start an internet-based company. I was now sitting in my apartment realizing, for the first time (and not the last), that I had absolutely no idea what I was doing.
http://viniciusvacanti.com/2010/09/13/cant-find-a-technical-co-founder-do-it-yourself/
Call to Action Series:

The 3 Most Common Mistakes in Digital #Marketing by Startups

 

Adam Lundquist
To really take your digital marketing to a level that produces results– for people not just to receive your digital marketing messages but to get excited, qualified leads – you not only have to execute your digital marketing tasks correctly you have to avoid digital marketing mistakes.
Here are three of the most common mistakes in digital marketing by startups, all of them are correctable and fixing any or all of them can have a huge impact on your digital marketing return on investment.
Mistake 1: Not Focusing Your Digital Marketing On Business Objectives
Mistake 2: Trying To Market On Too Many Channels 
Mistake 3: Trying To Market To Everyone
Source:https://www.searchenginejournal.com/3-common-mistakes-digital-marketing-startups/124742/#close
No matter how aware people are that they should wear a helmet while riding a bike, they may need to actually crash and get a little banged up to actually make that helmet habit happen. The same goes for startup founders and hiring.
https://www.entrepreneur.com/article/253642
Call to Action Series:

How to Network

  from Glassdoor
Networking Skills are important for startup entrepreneurs. Learn the skills required.
Here's How to Make the Most of Your Next Networking Event
Networking is, as its name implies, work. And like any job, networking takes skills.
That's right: there's more to the networking hustle than showing up at an event and hitting the bar. (It takes more than inviting someone to meet for a cup of coffee, too.) Networking has its own skill set, one that you have to work to hone. But luckily, you can get good at networking. Here's a guide on how to network—from how to view this often-dreaded activity to what to say and how to keep the conversation going. 
GUIDE OVERVIEW
1.      Change How You Think About Networking
2.      Be Prepared
3.      Talk About More Than Yourself
4.      Be Proactive
5.      Don't Just Swap Business Cards
7.      Don't Ask For a Job Outright
8.      Learn More! 
 Source- https://www.glassdoor.com/blog/guide/how-to-network/
Call to Action Series: 

Pre-Product Market Fit Steps 
 David Skok's Interview of 

Guy Cohen-CRO  Wonder
1.    Frequency & magnitude of pain: those who felt the pain most and most often should have the highest propensity to pay for a solution.

2.    TSAM (total segmented addressable market): a non-negotiable we answered before exploring any of the verticals was: "Is this market big enough?" We dug deep to find out how many companies there really were and how best to reach them… we tried to avoid looking for a fluffy number that would normally be used to impress VC's. It didn't matter if there were five million Biotech firms globally, if we could only find contact info and details for five thousand that was our TSAM until we found more tangible leads we could add to our CRM. This question is crucial because if there are only 300 companies in our TSAM, it wouldn't matter how much of a pain point we were solving — unless we were selling 8 figure deals the market wouldn't be meaningful and we'd be lead poor in months.
3.    Inelastic demand: pricing, as we'll discuss below, is a fickle art and because we had no idea what the right strategy was we wanted to ensure we had a market that was relatively inelastic. Like most other startups, we were guilty of underpricing in the early days and wanted to avoid getting locked into markets that wouldn't be able to afford future increases.
Source:https://www.forentrepreneurs.com/search-for-product-market-fit/
Call to Action Series:


Why Blogging for Startups is Essential?
14 Reasons why you should blog?
Blogging is a cost-effective method of marketing. You can come up with a variety of content. You can develop video tutorials, how-to guides, infographics, and of course, blog posts. However, make sure your content revolves around your relevant domain. In addition to this, pen down a blogging strategy that increases online engagement and allows you to reach a massive audience. With that being said, following are a few more reasons blogging for startups is crucial.
Starting a blog for a startup is perhaps the easiest, most successful way to market your product to the right customers. This – not so modern – technique of indirect marketing helps every startup to reach its target audience and expand globally. It will not only help you build a clientele but will also allow you to disseminate information to the right audience.
Source:https://www.cloudways.com/blog/why-blogging-for-startups/
FIND YOUR BUSINESS MODEL THROUGH EXPERIMENTS
"When you are starting off,what you have is not a plan but bunch of ideas, and 80-90% of them are probably wrong. They get tested when you make contact  with realty in the market"-Amit Sharma- ShopX Co Founder
Source-TOI 21-04-2019
Startups  Minimize the risk while Selecting the right Idea -
Shira Levine
, 
Open Forum
The great battle entrepreneurs face is sifting through all those great ideas and deciding which ones are worth pursuing."I see businesses fail from 'opportunity gluttony' all the time," says Aaron Rasmussen, the co-founder of Harcos Laboratories, which creates energy drinks and products around the video gaming industry. "When you decide to do too many ideas you overextend yourself and the whole thing collapses. As an entrepreneur you acquire a group of friends who then kick around their ideas and suggest that you get involved with them but the answer should more often than not be no. You have to stay focused with your own idea."
Source:https://www.businessinsider.com/10-ways-to-find-out-if-your-idea-is-actually-brilliant-2011-3?IR=T
 Social Media tips to succeed for Aspiring  Startups 
Develop  your Customer Persona

Choose the proper channels for your presence
You cannot support a presence on all social media channels right now. Later, when you are all grown up, you can. So, focus on 2-3 platforms that you know are most popular with your target audience.
Choosing those platforms is not as hard as you think:
·         Develop your customer persona. What this means is that you develop a complete profile of your typical customer. Single Grain has designed a great graphic with all that should be included in your persona.
·         Once you have a complete profile, you are ready to figure out where this person hangs out on social media. Facebook is a given, but beyond that, you will need to dig a bit. Fortunately, there is a lot of research out there that will tell you where Sally is. Choose 2-3 places where Sally hangs out and focus on those.
·         Your profile will also tell you the type of content and posts you should create for Sally, and how you go about developing a relationship with her. If, for example, she is a millennial, then she can smell a sales pitch from far off and hates it; she will ask her friends about their experiences with you; she will want you to entertain her and let her interact with your content; and she will want you to be socially responsible – involved in helping others and the planet. 
https://www.jeffbullas.com/9-ways-grow-your-startup-with-social-media/
Aspiring  Startups with a dream of creating Recurring Revenue Machine from products/ blogs
 Let people try before they buy. "Give people the opportunity to try your product and get hooked on it before charging them," says Chris Bumgardner, CTO, UrbanSitter. "Consider testing a free trial. Also keep pricing simple. At first, our subscription pricing structure was $25 for the first month, then $10 for each additional month," he adds. "Customers found this to be confusing, so we simplified to $15 per month and saw an increase in subscription rates."
Source: https://www.cio.com/article/2991767/10-tips-for-running-a-profitable-subscription-based-business.html
Aspiring  Affiliate Marketing Startups

-
Reach Out To Bloggers-
Davis Tucker
Never underestimate the influence that bloggers wield, especially when they have a large following. Sure enough, these bloggers can act as thought leaders who can influence consumer decisions and, more importantly, give your brand improved street cred.

For this, make sure to attend events where you can find influencers. Initiate valuable conversations with them and introduce the vision you have for your business startup. Also, make sure to reach out to bloggers who can connect your brand with your target market. Be sure to provide a tradeoff for these affiliates by mentioning them in your content or have them participate in activities or events where they can get more followers.
 Source:https://60secondmarketer.com/blog

 Aspiring Mompreneurs- How to build connections that last?
Build Connections That Last
Who can be better at forming long-lasting relationship than mothers? This is an area where most mompreneurs are naturally gifted – and that's a good thing – because your success doesn't just depend on what you do, but the people you know. 
Networking with other mompreneurs will create shared business value and enable you to discuss common challenges.
If you don't know where to find the nearest mompreneur, you can leverage the power of the internet, yet again. Reddit has threads discussing the many predicaments faced by working moms and entrepreneurs.
Other websites, like Open Forum and the Forum for Women Entrepreneurs, have sub-topics dedicated to mompreneurs. On these platforms, look for women working in the same industry as you. Start conversations by telling them how much you admire their work and share ideas about your trade.
 Source: https://www.classycareergirl.com/author/mikaelson4/
Sustainability a Great opportunity for startups
Solve a Problem for our own Future in our Namma Bengaluru
Get inspired by this story and you too can start as waste is aplenty in our city
How  Carbon masters a  Bengaluru company is leading the way in turning wet waste into green fuel
Carbon Masters recycles 33 tonnes of wet waste from Bengaluru daily, and supplies bio-CNG to restaurants and other establishments in the city.
https://www.thenewsminute.com/article/how-bengaluru-company-leading-way-turning-wet-waste-green-fuel-71908
Call to Action Series    

# 198 


Negotiation is a means to an end-

Lauren Seymour
Negotiation is a means to an end, so it's important that before you begin a negotiation you know where you want to be at the end of it. There are three basic levels of negotiation: power, rights and interest.

1.      Power: Negotiations that rely on power often involve threats and coercion. This is not a long-term strategy as it has a negative impact on the future of the relationship between parties.
2.      Rights: This type of negotiation is based on contracts and precedent and often leads to legal action, which can be expensive and time consuming.
3.      Interest: Interest-based negotiations are what you should strive for. They often involve good communication and collaboration, resulting in win-win situations for both parties.
Call to Action Series       
# 
197 Startups
Where and How to select topics for your blogs

Susanna Gebauer
Good topics always should:
focus on the targeted audience;

be relevant to the niche;

answer valuable questions;

be up-to-date;

not be overused.
https://blog.thesocialms.com/find-topics-your-seo-blog-posts/
Call to Action Series       
# 
196 Startups

Do you know which digital marketing strategy you should adopt to  boost the growth of your business?
7 of the Best Digital Marketing Strategies for Startups- Shane Barker
https://medium.com/@shane_barker/7-of-the-best-digital-marketing-strategies-for-startups-5baa8e032be0

Call to Action Series       

# 195


Negotiation Better -Tips from Chris Voss
 Follow the The 7-38-55 Rule of Negotiating Better
 Words make 7% impact
How you say impact 38%
Body Language impact is highest 55%
Call to Action Series       

# 194
Leadership Traits of Startups
Sun Tzu – Observe and adapt
Many leaders preach that leadership is about having a vision, setting goals and meeting them head on. Simple and straightforward!
And then reality hits them, they see that their circumstances are not favorable, or that they haven't rightly estimated the market potential, or due to an unforeseen incident like an oil spill, the numbers are against them.
Sun Tzu said that before going to war, one must observe the terrain and make the most of it. Studying the environment and the competition is an important strategy to win the war. For example, Sun Tzu said you can know that your enemy soldiers are tired and desperate 'when you see them eating their own cattle' in his book Art of War.
While we can't apply the exact points he mentions in his book, we can draw some basic lessons which indeed hold true till this day.
As a startup founder, if you are planning to venture into a new area, make sure to research the market and understand how you can use your previous ventures to gain an advantage over your competition.
Niraj Ranjan Rout-atmanco.com
Call to Action Series    

# 193


Bootstrapping Guidelines for Startups - Neil Patel
The Definitive Guide on How to Bootstrap Your Startup
You know the old expression, "Pull yourself up by your bootstraps?"It applies to your startup, too.Bootstrapping your startup means growing your business with little or no venture capital or outside investment. It means relying on your own savings and revenue to operate and expand.It's not easy to do, but it's incredibly rewarding.
Neil Patel.com
Call to Action Series    

# 

192- LOW COST Marketing Tips
 LOW COST Marketing Tips for Startups
Unless you're lucky enough to score a large investment to fund your startup, it's likely you don't have a great deal of cash to spend on your marketing for your business
The majority of startups don't have enough money to hire an experienced consultant or marketing expert right away. Therefore, it's up to you to determine the best route to take to get the word out regarding your startup. Furthermore, if you're working with a very small budget, the road to success can get tough. But, keep the faith because here are a few guidelines that will get you started in the right direction
• Be consistent when presenting your image.
Don't try to change your image to attract a variety of audiences. Present a consistent overall look and feel so you're crystal clear about who you are.

https://www.questionpro.com/blog/marketing-tips-for-startups/

The Top 3 Negotiation Skills Of Persuasive People
One of your main jobs in life, one that will lead to increasing levels of self-confidence, is to become more effective in influencing others by learning great negotiation skills and choosing good questions to ask.
Negotiation Skills Are Learnable
Contrary to popular belief, top negotiators are not hard bargainers and tough-minded personalities. They are not aggressive and pushy and demanding. They do not coerce their negotiating partners into unsatisfactory agreements.
The best negotiators are invariably pleasant people. They are warm, friendly and low-keyed. They are likable and agreeable. They are the kind of people that you feel comfortable agreeing with. You have an almost automatic tendency to trust someone with great negotiation skills and to feel that what they are asking for is in the best interests of both parties.
https://www.briantracy.com/blog/sales-success/the-top-3-negotiation-skills-of-persuasive-people-self-confidence/

"Li

miting Beliefs Limit Your Beliefs" – Sunday Negotiation Insight
Limiting Beliefs Limit Your Beliefs" 
How many times have you said to yourself, I can't do that? Seriously, consider the times in your life when you posed such a question. Then, think about the times you did so and what that thought was related to (e.g. I can't lose weight, I can't become better at 'x', etc.)
The point is, when you have limiting beliefs, you limit your ability to achieve more and be more than what you are. Worse, limiting beliefs allows you to mentally prepare to accept a less than stellar attempt at achieving success.
When you hear it, take note of the little voice in your head that says, "I can't". As soon as it attempts to dissuade you from attempting to conquer what you want to achieve, talk back to it. Ask it, why can't I achieve 'x'? What are you attempting to do with the words, "I can't"? What thoughts do I need to change to have a more positive perspective about this effort?
Some people associate one talking to one's self as a slipping of the mind. I believe the exact opposite. Since we're always having conversations with our self, we should be mindful of controlling those conversations. After all, what we think we can achieve is viewed through the prism of what we perceive to be achievable. Thus, if you shift your paradigm to one of, "I can", instead of, "I can't", you'll be better positioned mentally to strive harder towards greater achievements … and everything will be right with the world.
What does this have to do with negotiations? 
As soon as you adopt an "I can't" attitude at the negotiation table, you set yourself up for a 'less than' outcome in the negotiation. By maintaining a more positive perspective about what you can achieve, you'll place more focus on a greater outcome. Since there's a lot of psychological gamesmanship that occurs during a negotiation, you have to keep your mental state sharp. Focusing on the, "I can" and not limiting your beliefs, is a way to do so.
10 Winning Characteristics Of Successful/Effective (Win/Win) Negotiators
Successful/Effective negotiators play the win/win game "masterfully". They have the necessary knowledge, experience and skills to navigate the negotiation process with all of its rules, rituals, strategies and tactics in a way that achieves mutually acceptable results.
And that's not all…
They also do it in a manner that enhances the relationship they have with their counterpart.
Strategies and Tactics Aren't Enough
Win/Win negotiators whose goal is Results with Relationship have learned through experience that you need more than rules and rituals to get results. You need important personal characteristics (key attributes and traits) that you either come by naturally or that you learn through the "school of hard knocks".
Source- Situational Communication
Interesting BBC podcast on negotiation-Michael Gates
Tim Cullen, founder and director of the Oxford Programme on Negotiation – where Michael Gates teaches –  is one of the guests on this BBC Radio 4 broadcast, hosted by Evan Davis who is also the main presenter on Newsnight. Listen to this great podcast for inspiring tips and practical advice from negotiation experts on how to close a negotiation with mutually beneficial results.
https://www.bbc.co.uk/programmes/b07gh583

Negotiations and the mompreneur, do they have the skills?- 

Nicci Orozco

 

Can moms handle the pressure of entrepreneurship? Will they be able to negotiate in order to get what they want? One thing's for sure – women are excellent entrepreneurs. That's because they possess a unique set of skills

Passion and determination

When your business is your passion, negotiating contracts and making sensible decisions is a lot easier. Men don't like to bring their personal lives at the office because they don't want to mix business with pleasure. Women on the other hand, don't have a problem with being emotional. They actually like to infiltrate aspects of their personal life into their business, as long as that can help them do their jobs a lot better. When you're passionate about something, you feel energized. Mompreneurs are eager to share that appetite for success with the rest of the world, since passion is contagious.

https://mompreneurmedia.com/business-negotiations/

Rules of Negotiation Series-019✌
Know Your BATNA: The Power of Information in Negotiation- KATIE SHONK
 


Harvard Law School Blog

Clarify your negotiating counterpart's authority

Before you negotiate, ask your counterpart (and her superiors if necessary) to clarify the extent to which she is empowered as an agent in negotiation to make proposals and commitments on behalf of her organization.

Though negotiators often must clear significant decisions with their higher-ups, your counterpart should at least know the subject matter of the negotiations well enough to be able to make provisional commitments.

Be willing to reveal your own negotiating mandate in return 




You'll do better with honey than with vinegar -- but the honey must be genuine. Never underestimate the natural ability of other people to sense who you really are. Disingenuous, manipulative and secretive are feelings that simply cannot be hidden.

When negotiating, you too can sense if the other party's values are sub-par or lack integrity altogether. No greater red flag exists in the entire arena of negotiation.

Source:entrepreneur.com
Rules of Negotiation Series-017✌: 

Debunking Negotiation Myths- PON STAFF


It's time to debunk the four widely held negotiation myths that bar negotiators from improving their skills

Good negotiators routinely take risks. We all take risks, many of them beneficial. Unfortunately, negotiators often justify risk taking when they're acting tough and hoping that the other side will cave. Such hard-line gambles rarely pay off; your counterpart is likely to become equally stubborn, and you'll both miss out on smart trades. In our uncertain world, negotiators should take risks only when the benefits appear to outweigh the costs.





https://www.pon.harvard.edu/daily/negotiation-skills-daily/debunking-negotiation-myths/


Collaborative negotiators are innovators! They recognise that both parties have needs that must be met and take the time to find creative solutions to this common conundrum. In business, this style of negotiating is often seen as the "Holy Grail".

Most business to business negotiators plan for this type of negotiation. Some organisations are well known for their collaborative style of negotiating where some others are known for being mercenaries in their approach.

It needs to be recognised that this style of negotiating is somewhat wonderful ideological because in reality it is high on resources and time

Source:managersdoor.com
Rules of Negotiation Series-015✌: Avoid the mistake of falling Back on Cognitive Shortcuts
In negotiation, we all rely on cognitive shortcuts, particularly when we're unprepared and short on time, psychologists have found.
We tend to be overconfident of our odds of getting our way, for instance. And we pay more attention to vivid information (such as salary in a job negotiation) than to less flashy information (such as the length of our commute) that might have a bigger impact on our satisfaction. 

https://www.pon.harvard.edu/daily/negotiation-skills-daily/5-common-negotiation-mistakes-and-how-you-can-avoid-them/

Call to Action Series
Rules of Negotiation Series-014✌:Be patient, persistent and creative
Advantage always goes to the patient negotiator who persistently pursues creative win/win solutions.
Negotiation is a complex process that takes time. Progress usually comes in small increments.
Impatient negotiators who lack persistence often leave potential results on the table and make costly mistakes.
The most successful and effective negotiators are the most creative. Good solutions eventually come to those with the patience to wait for them, the persistence work for them and the desire to produce innovative win/win results.
And don't forget, some of the more difficult negotiations will likely call for quite a bit of stamina. So be ready!
SOURCE:https://www.situationalcommunication.com
Call to Action Series


Rules of Negotiation Series-013✌- 
Negativity In A Negotiation Can Be Positive-The Master Negotiator
When most people negotiate, they attempt to bond with the other negotiator in an effort to lay the groundwork for a positive encounter. As a result of adopting such a position, they negate the potential benefits that negativity can have during the negotiation.
Since a good number of negotiators are motivated to move away from negativity and towards that which is perceived to be positive, being negative in a negotiation can have a large impact on the outcome of the negotiation. Therefore, during your negotiation planning, consider how you might utilize negativity. Also, consider how negativity might be used against you during the negotiation and how you might combat it.
When using negativity, allow the other negotiator to alleviate the pressure of negativity by moving in a direction that he views as being more positive.
https://www.themasternegotiator.com/negativity-in-a-negotiation-can-be-positive/

Some negotiators seem to believe that hard-bargaining tactics are the key to success.
They resort to threats, extreme demands, and even unethical behavior to try to get the upper hand in a negotiation.
In fact, negotiators who fall back on hard-bargaining strategies in negotiation are typically betraying a lack of understanding about the gains that can be achieved in most business negotiations.
When negotiators resort to hard-bargaining tactics, they convey that they view negotiation as a win-lose enterprise.
A small percentage of business negotiations that concern only one issue, such as price, can indeed be viewed as win-lose negotiations, or distributive negotiations.
https://www.pon.harvard.edu/daily/batna/10-hardball-tactics-in-negotiation/

Call to Action Series


Rules of Negotiation Series-011✌- Adopt Partnership Approach-Shed your EGO
 Negotiation Tips For Success-Keld Jensen
How do you negotiate under the new partnership approach? Give out more information than you would have in the past. Show the other party (who is now your partner in negotiation) that you have confidence in him. Give him the chance to be open and self-assured. Mistrust breeds mistrust; a reserved manner generates reserve.
Understand the phases of a negotiation, as well as the mechanisms for opening up and developing mutual creativity in crafting agreements and solutions. Ask questions you never would have asked before; make demands on your partner, and on yourself. Be open, honest, forthcoming. Take a serious, sincere interest in how to maximise benefits for both of you
https://www.forbes.com/sites/keldjensen/2014/09/20/keld-jensens-7-negotiation-tips-for-success/#7cf9dd116f38
.
Call to Action Series
Top Ten Effective Negotiation Skills
Job descriptions often list negotiation skills as a desirable asset for job candidates, but the ability to negotiate requires a collection of interpersonal and communication skills used together to bring a desired result. The circumstances of negotiation occur when two parties or groups of individuals disagree on the solution for a problem or the goal for a project or contract. A successful negotiation requires the two parties to come together and hammer out an agreement that is acceptable to both.
Problem Analysis
Effective negotiators must have the skills to analyze a problem to determine the interests of each party in the negotiation. A detailed problem analysis identifies the issue, the interested parties and the outcome goals. For example, in an employer and employee contract negotiation, the problem or area where the parties disagree may be in salary or benefits. Identifying the issues for both sides can help to find a compromise for all parties.
https://smallbusiness.chron.com/top-ten-effective-negotiation-skills-31534.html

Make the pie bigger. 
LARRY MYLER -in Entrepreneur.com
Fixed-pie negotiations assume there is a limited amount of benefit to go around. "Take it or leave it" is a fairly uncreative thing to say in a negotiation, and it will get you fewer wins.
At least one party to the negotiation needs to think more optimistically, and that party (you) can gain an advantage and steer the negotiation in a favorable direction by making the pie bigger in the right way.
Expanding the pie is a proven method for getting what you want while increasing the take-away for those on the other side of the table.

Is Negotiation a Common Sense Game?-Surbhi Rawat
Besides being good listeners, managers should keep themselves tuned to the noise going on inside their own heads. An active listener should also be on the alert to capture the feelings expressed behind the words of the other party and work to reinforce empathy for the counter party by using frequent "we statements".
http://www.businessmanagementideas.com/negotiation/is-negotiation-a-common-sense-game/3120

Always Start the Negotiations.-Grant Cardone-Entrepreneur.com
You must initiate the process because whoever controls the start of the negotiations tends to control where they end. If you let the other party start negotiations, you will be constantly giving up control, often without even realizing it. For instance, when you ask someone what his project budget is, you are allowing him to start the negotiations. You will then spend your time chasing his number rather than finding the best solution. When I sit down to work out an agreement on the numbers involved in the decision, I will even interrupt to prevent the other side from controlling the starting point. Sounds bizarre, but that is how important starting the transaction is. I once had a client who wanted to offer his terms upfront. I politely said, "Excuse me, I appreciate your willingness to tell me what you can do and would like just a moment to share with you what I have put together for you. If it doesn't work, then please tell me." This allowed me to control the starting point.
Grant Cardone-Entrepreneur.com

FOUR Commonsense Rules-Anthony Tjan, founder of Cue Ball
1.     Do your homework
2.     Don't negotiate against yourself
3.     Get around stalemates
4.     Let the other party walk away
Patience really is a virtue
"All you need is a little patience." We've heard that for years, in church sermons, from our teachers, our parents, even from pop songs. As it turns out, patience is all you need if you want to win at negotiation. Patience might be the number one attribute of an effective negotiator.
Patience equals time, and more time may mean better negotiation outcomes. Patience is the supertactic of negotiations precisely because it gives you the power of time. You need time to understand what exactly is being offered and what the risks are. With more time, you can discover strengths and weaknesses. The bottom line is that patience brings more information to the table
Karrass.com

The ethics of negotiation 
Negotiation is not a competitive sport.  In competitive sports, the object is to end up winning the game, the race, or the event.  Negotiators who focus on treating other parties as opponents run the risk of ending up with reluctant counterparties to whatever agreements may be reached.  Unless all the parties are fully committed to their agreement, it may well fall apart; in those circumstances the negotiation has failed. 

The ethics of negotiation should be based on several understandings:
a.    Reluctant partners make undependable partners so treating negotiation partners with respect and honesty simply makes common sense. 
b.    Negotiators need to recognize up front that the only reason to use negotiation to resolve a conflict, agree on a project, or conclude a sale is because other parties may be able to add value an individual or a single company cannot do acting alone. 
c.    Transparency in the negotiation process is far more likely to bring about buy-in than hidden agendas or tricky maneuvers. 
d.    Other parties have feelings
Thus the Golden Rule of treating others as you would wish to be treated has the bottom line value of increasing other parties' enthusiasm about negotiating with you as well as their enthusiasm about the ultimate agreement. 

Good negotiation ethics: honesty, transparency, respect for others are all genuinely pragmatic approaches to use.  A negotiator¹s reputation is not unlike that of a restaurant: if you have a bad meal, you are not likely to return.  And a negotiator with whom others don¹t want to deal is effectively out of business. 
The Negotiator Magazine
Shut up and listen. -Ed Brodow
I am amazed by all the people I meet who can't stop talking. Negotiators are detectives. They ask probing questions and then shut up. The other negotiator will tell you everything you need to know – all you have to do is listen.

Many conflicts can be resolved easily if we learn how to listen. The catch is that listening is the forgotten art. We are so busy making sure that people hear what we have to say that we forget to listen.

You can become an effective listener by allowing the other person to do most of the talking. Follow the 70/30 Rule – listen 70 percent of the time, and talk only 30 percent of the time. Encourage the other negotiator to talk by asking lots of open-ended questions – questions that can't be answered with a simple "yes" or "no."

 Never ask for too much-Always leave a little on the table.
My grandpa used to tell me, "Pigs get fed; hogs get slaughtered." His metaphor didn't make sense to me for the longest time. But after years of making deals, I now understand it means--ask for just enough to be satisfied, and no more.
When you ask for too much, you kill the deal. Whether it's for a used computer, a salary raise, or a contract, if you demand too much, you'll lose that deal and any chance for future business.
Success in business is all about building lasting relationships. It's not about squeezing every last dollar out of your client.
Famed American industrialist J. Paul Getty summed it up best with a lesson he learned from his own father: "My father said, 'You must never try to make all the money that's in the deal. Let the other fellow make some money too, because if you have the reputation for always making all the money, you won't have many deals.'"
https://www.inc.com/ken-sterling/avoid-these-2-rookie-negotiation-mistakes-at-all-c.html

Practice -Practice- Practice
Negotiating can be uncomfortable: standing up for yourself, asking for what you want, and trying to get a better price, terms, and condition often feels confrontational–and most of us avoid confrontation.
"You have to go out and learn to negotiate–it's not a natural skill," says Eldonna Lewis-Fernandez, author of Think like a negotiator. "It's like playing baseball; you have to do it to get good at it."
When you think like a negotiator, everything is negotiable.
Stephanie Vozza
https://www.fastcompany.com/3033337/the-5-most-common-negotiating-mistakes

Rules of Negotiation Series-001✌
Rules of negotiation – Master Them
A Key Ingredient for any Startup Entrepreneur
What is acceptable to the other side?
Determine market 

comparables

Pricing powers

Determine the deal points for both sides

What special benefits will the other side derive?

What is their reason to buy or sell?
https://www.scu.edu/mobi/business-courses/business-expansion/session-5-develop-negotiating-skills/
 Startup Restaurant Success-Honest Wrong Belief
A majority of restaurant owners wrongly believe that if a restaurant serves good quality food, then that is enough to run a lucrative business. Good quality of products or services is something basic. Beside the quality offerings, you need to turn your restaurant business into a brand that people can trust.-Anne Carton
Startup GYAN for Budding Campus Sparks
If you have an idea do not procrastinate. Test your ideas. Swim in shallow Waters before you deep dive
Copy writing Thumb Rules # 003 - Business Copy Writing
One-half, one-third, one-sixth.
The golden rule: half my time is spent researching and interview. One third is spent proof-reading and editing. Only a sixth is spent actually writing. This is a guideline that I used when I wrote computer games (designing, testing coding) and it works for writing too.
https://www.articulatemarketing.com/blog/rules-of-thumb-for-writing

Copy writing Thumb Rules 002-Break a long copy
A one long paragraph is hard to read, if not straining to the eyes. Meanwhile, a copy that is broken down into separate paragraphs creates easy reading. Aside from that, breaking the contents into paragraph allows relaxation to the eyes so that the audience can avoid eye strains. As a rule of thumb, it is best to contain a paragraph with three to five sentences, not exceeding to 100 words. An article can have different number of paragraphs but in a typical 500-word article, the most accepted structure is to maintain six to seven numbers of paragraphs.
http://www.optinrevolution.com
Copy-writing Thumb Rules 001
Never focus on Oneself
This happens when the article is written in a conversational tone. Most often than not, copywriters begin to talk about themselves instead of focusing on the needs of the audience. In an article, the audience would always want to find out the benefits that they can get out of the content. Therefore, it is good to focus on the readers and not to oneself. Focusing on self-equates dullness and boredom.
http://www.optinrevolution.com
Learning from Successful Entrepreneurs -Gyan on Copy Writing from 

Betty Washington in Linkedin



Make your writing conversational and personal. The reader will read through the article if the content is sent up in a manner that mimics a real life conversation between two people. Readers feel your article was written for them and about a topic they needed to learn about. Articles that begin with a question draw the reader in and automatically encourages them to participate in the discussion by answering the question in their mind.
Learning from Successful Entrepreneurs -Gyan on Copy Writing from Betty Washington in Linkedin
A good copy writer weaves techniques into writing that grabs the readers' attention within moments of looking at the article. 
Tell a story the reader can quickly identify as something they've experienced or know about.
The reader's curiosity creates a needs to learn the copy-writer's point of view and how the situation was handled.
The copy-writer could also include information the reader already knows but add information the reader may not know about the topic. That makes the reader feel informed.
Learning from Successful Entrepreneurs -Gyan on Why should Stay focused
Do not try to do everything at once. Studies show that multitasking or doing multiple activities simultaneously leads to less satisfying results than handling each point on the to-do list separately. You should learn to delegate and focus on the most relevant tasks at hand which is finding a way to solve the problem mentioned above. Establish a firm priority system.
www.f10.ch/coaching-zone

Learning from Successful Entrepreneurs -Gyan on Why  Value your customers

Get regular feedback from the market by doing usability tests, surveys or interviews. Take the feedback seriously and adapt your product or service accordingly. Customer needs and preferences change over time. Make sure to not miss those changes.
www.f10.ch/coaching-zone
Learning from Successful Entrepreneurs -Gyan on Why  building relationship is important?

 Relationships: Work on building authentic relationships – these take time and will pay off in spades---Bea Wolpert

Learning from Successful Entrepreneurs -Gyan on Why Numbers is Important

Business is about numbers – so the more you learn to understand numbers – costs, profit & loss the better off you will be

Learning from Successful Entrepreneurs -Gyan on Why Selling Skill is Important
Sales: Recognize your job is selling – not just being a chef, designer, lawyer and learn to become good at it.-Bea Wolpert
Learning from Successful Entrepreneurs
GYAN on Risk Taking from Lucas Karwacki-

CEO @ Sunscrapers 




Smart startup founders always consider the potential risks involved in their operation.
You don't have to be a pessimist to prepare for pessimistic scenarios.
In fact, it's much smarter to do that rather than assuming optimistic scenarios to play out all the time.
The Art of the Elevator Pitch- Carmine Gallo
Learn  how to use logline and be a WINNER
Examples
1.Google-At 77 characters, the Google pitch makes the grade.
Sergey Brin and Larry Page told Moritz: "Google organizes the world's information and makes it universally accessible." In 10 words, that logline led to Google's first major round of funding. Moritz said the pitch was clear and had a sense of purpose.
2.The "one thing" should cater to the needs of your audience. A sales professional for a large tech company recently told me a logline that he uses to address the needs of his audience — IT buyers: "Our product will reduce your company's cell phone bill by 80%." With one sentence, his customers want to know more because his logline solves a specific problem and will make them look like heroes to their bosses. 
3.IPOD
"1,000 songs in your pocket."
Sourcehbr.org
 Blogging is Business
A blog isn't a blog, it's a business- Neil Patel
START BLOGGING
There are many reasons you may want to create a blog, but from someone who blogs on a weekly basis and has been for 13 years, here are the main reasons to have a blog:You control your own destiny 
Social networks have restricted how many of your friends actually see your content. 
With a blog, you have more control over your destiny. 
You can collect e-mails to get people back to your site, you can build a push notification subscribers list, you can rank your content on Google… overall, it's just easier to get a consistent stream of traffic from a blog than it is from a social profile because you aren't relying on 1 traffic source. 
This is more important than ever because the top blogging sites are sending less traffic to other sites.
Call to Action Series-  TIPS for Successful Blogging   
"When you write a blog post, always try to connect the subject matter to your unique experience, your story, and perspective."  ✔
― Mark Schaefer, Born to Blog: Building Your Blog for Personal and Business Success One Post at a Time
✔"Having the courage to be good instead of perfect is a part of blogging success and the trade-off you have to make to be consistent." 
― Mark Schaefer, Born to Blog: Building Your Blog for Personal and Business Success One Post at a Time
Smart Water Meters for Apartments- Break the MYTHS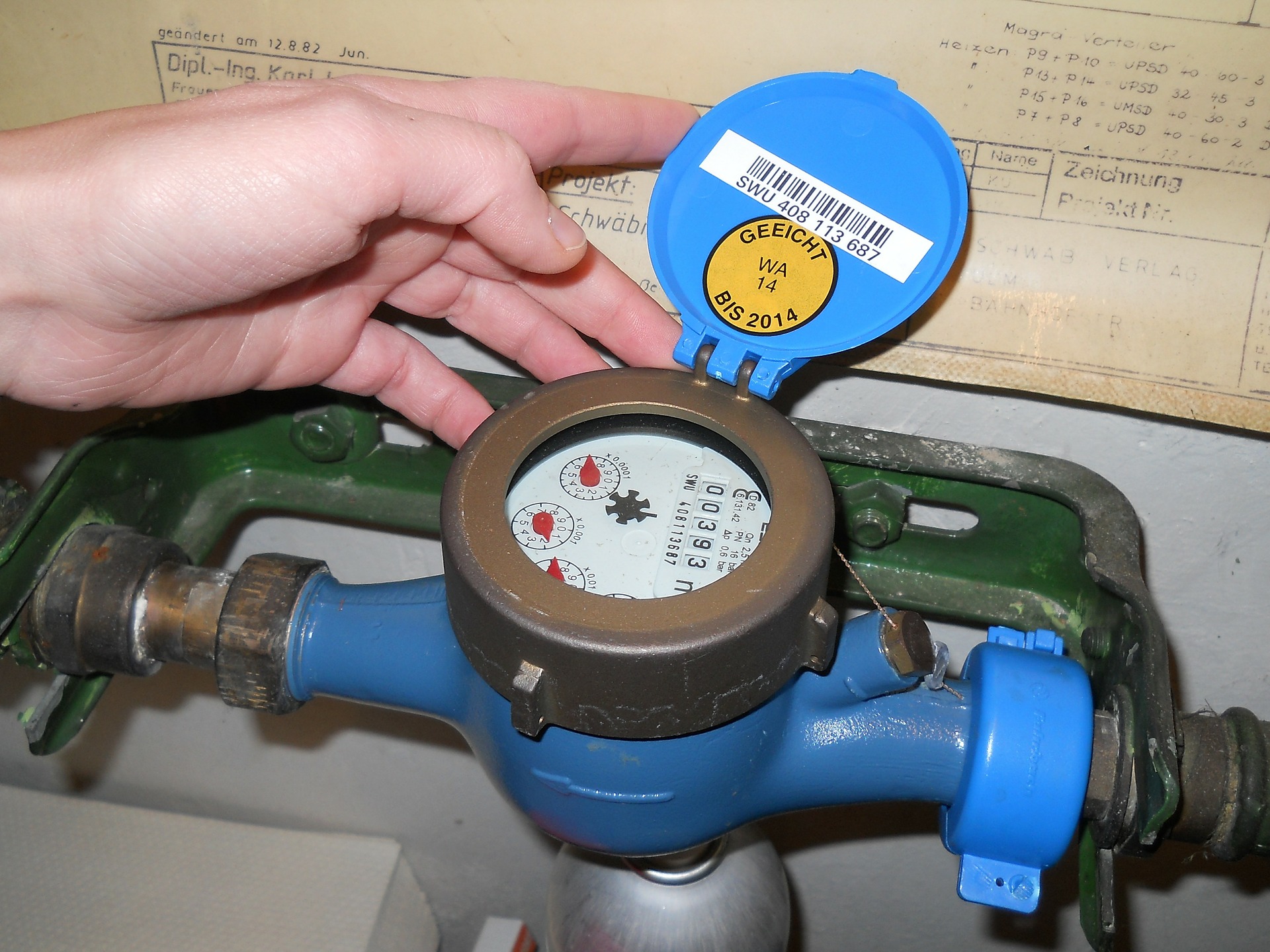 First, we imagine the impossible and then just execute
https://smarterhomes.com/team.html
3 myths why apartments do not implement water metering
Is water that expensive? Really?
It is a big myth and it is as expensive as electricity
Most residents pay a quarterly maintenance fee, based on the square foot area of their home. You may be surprised to know that of this, nearly 40-50% goes towards water and the energy needed to pump it. 
It's not feasible in my building
Most apartments have multiple inlets .
Apartments all over the world are not designed for individual metering due to prevalent plumbing practices which do not focus on increasing cost of water. Implementing meters is difficult indeed.
I will have to invest in software
This is a valid doubt if meters are read manually associations being not-for-profit, the per litre water tariff will change every month based upon the expenses. Both tabulation of meter readings and fixing of tariff are error prone, when done manually.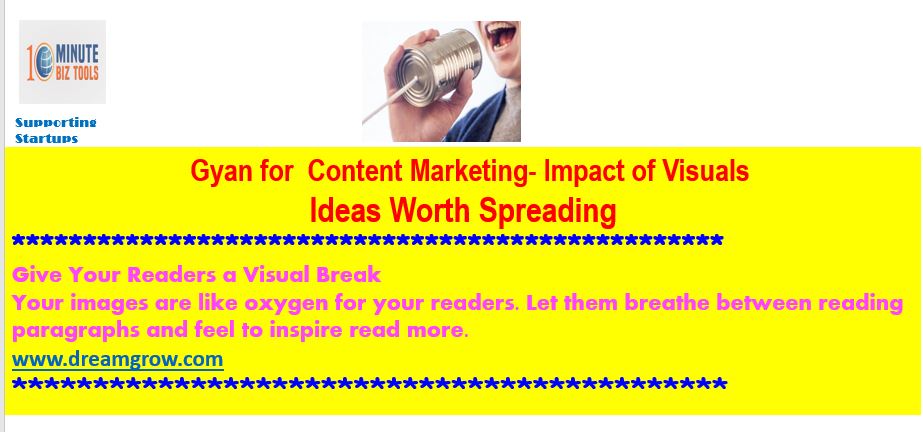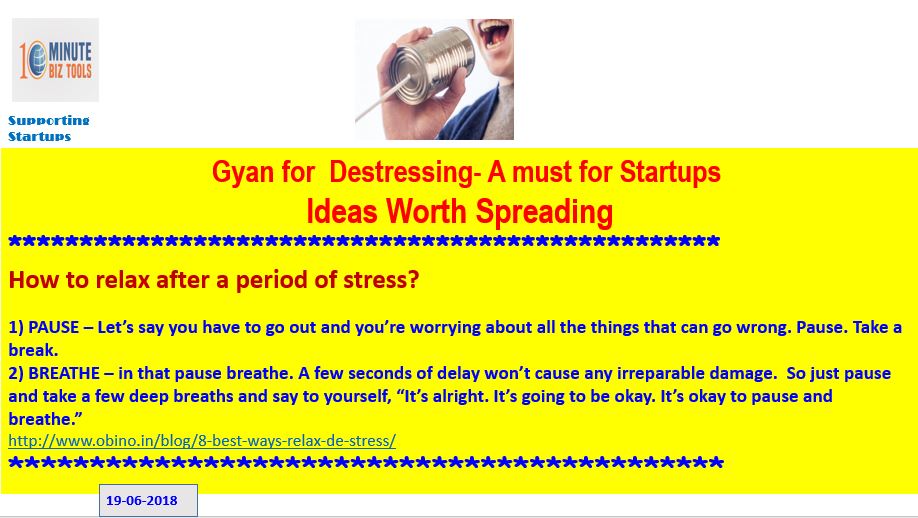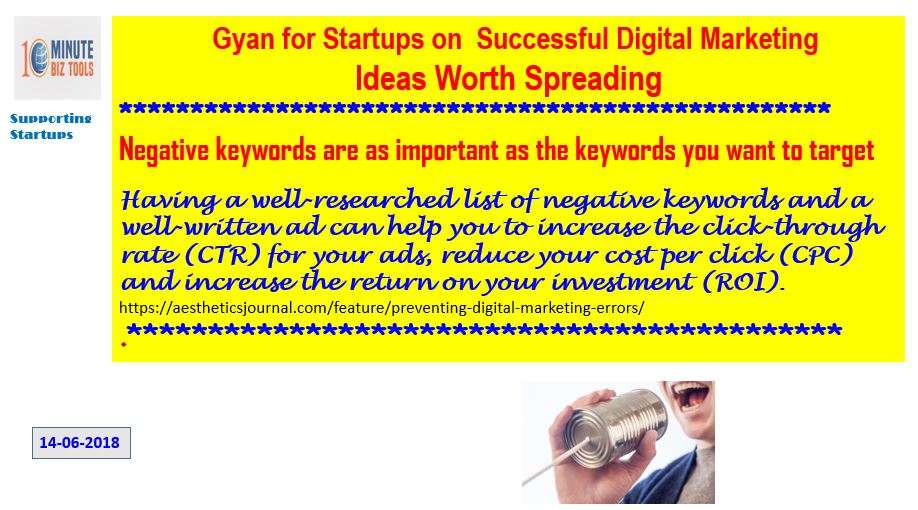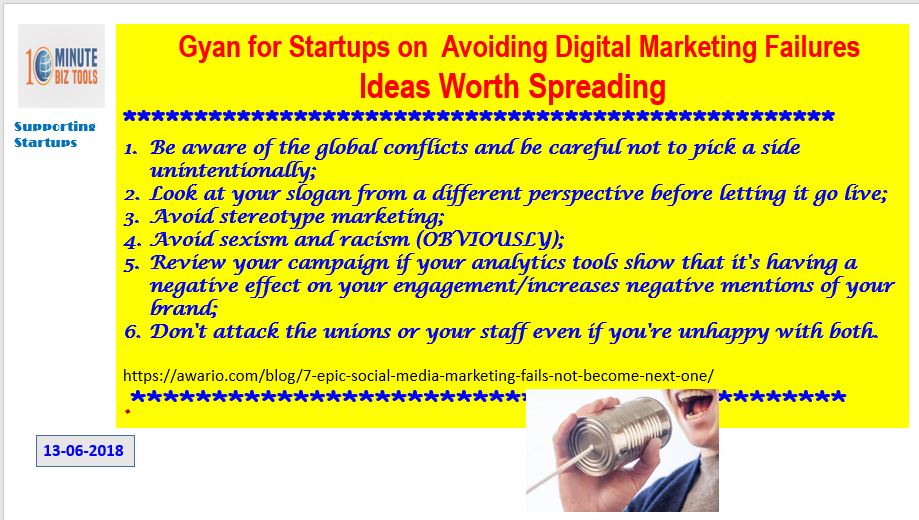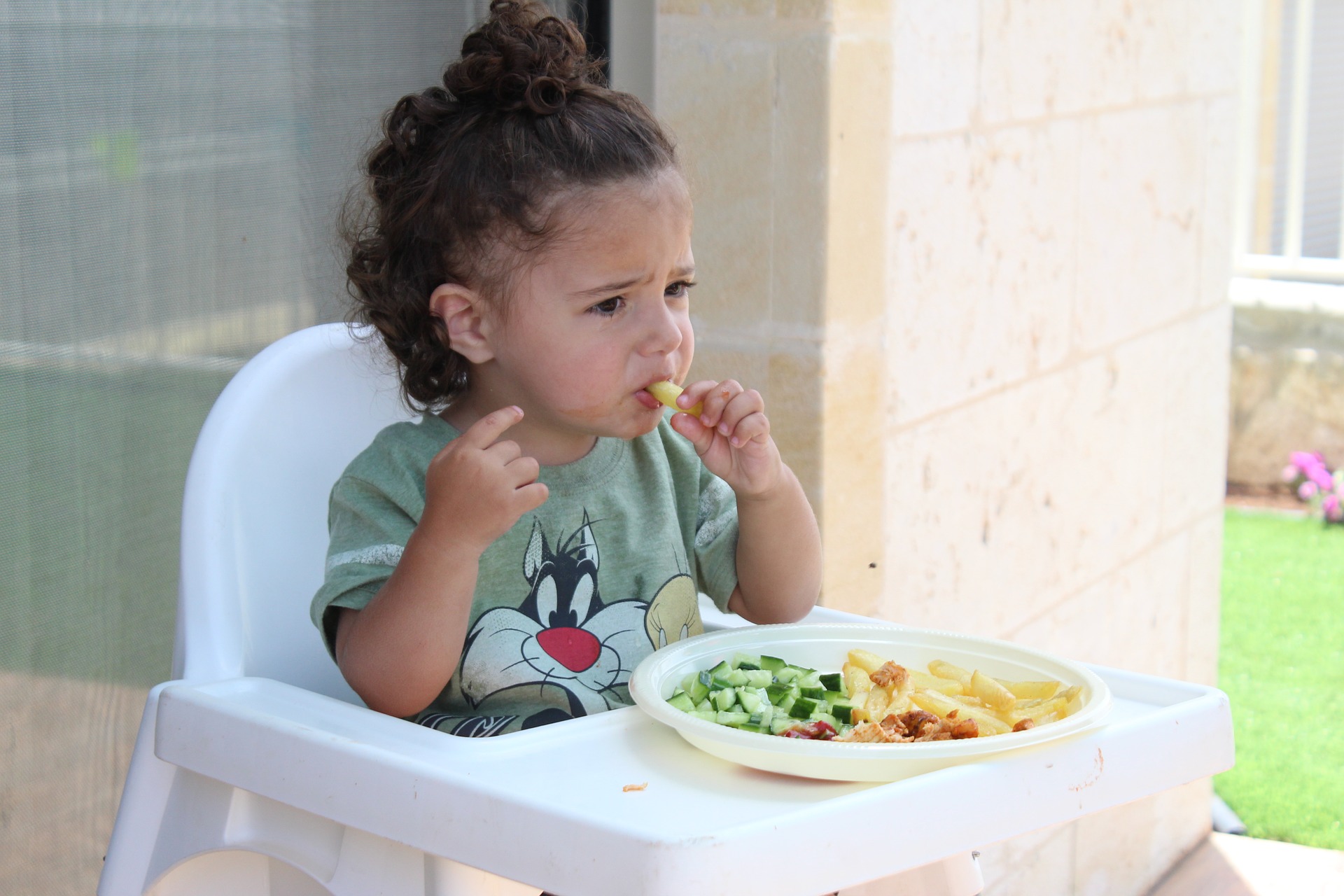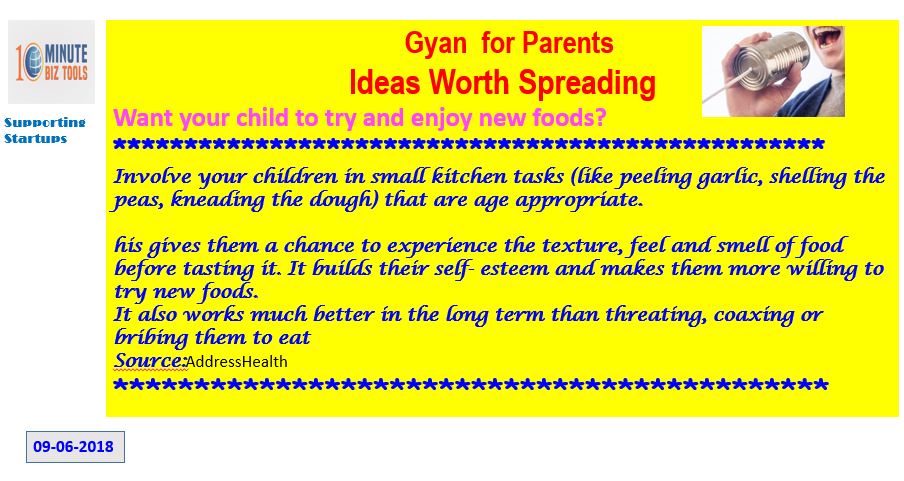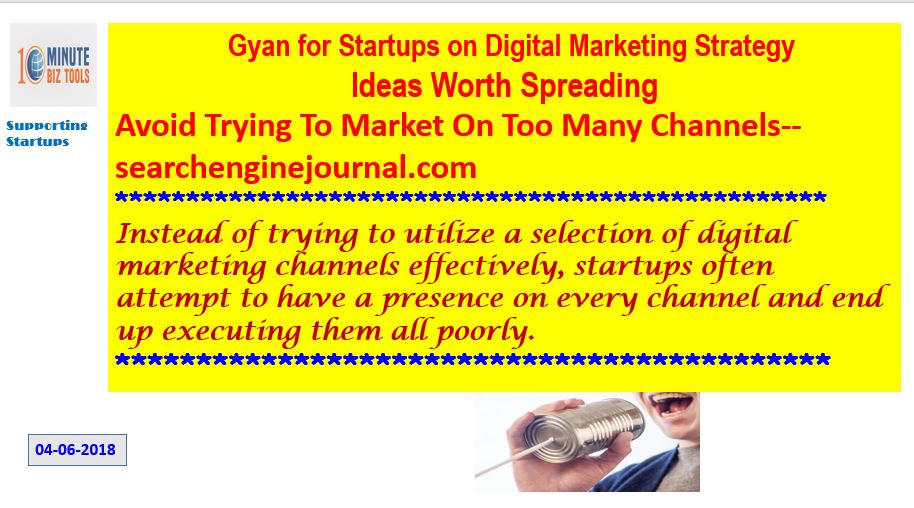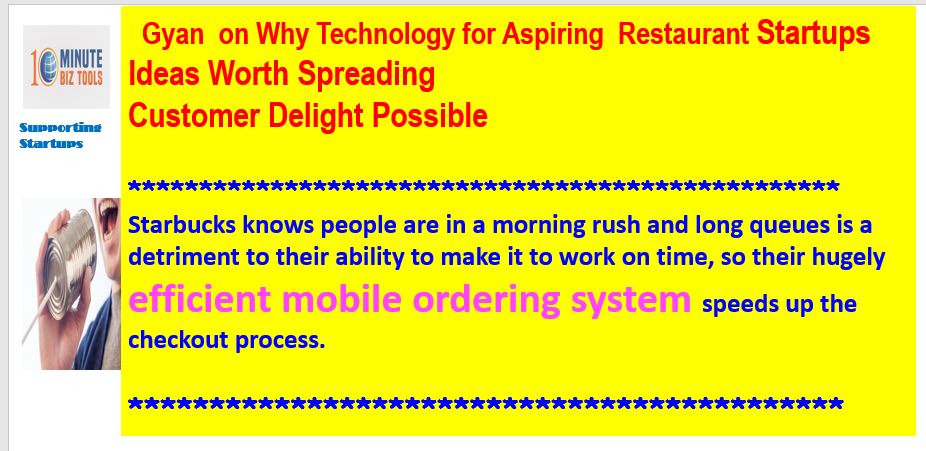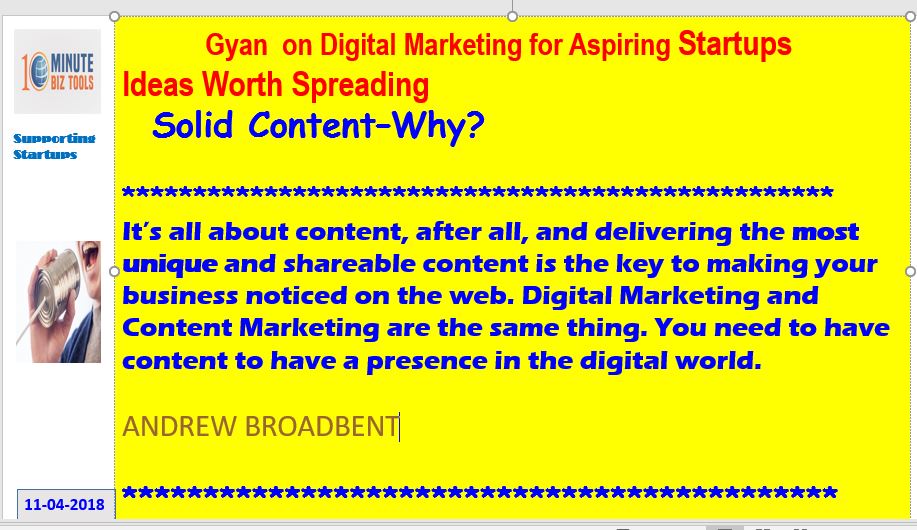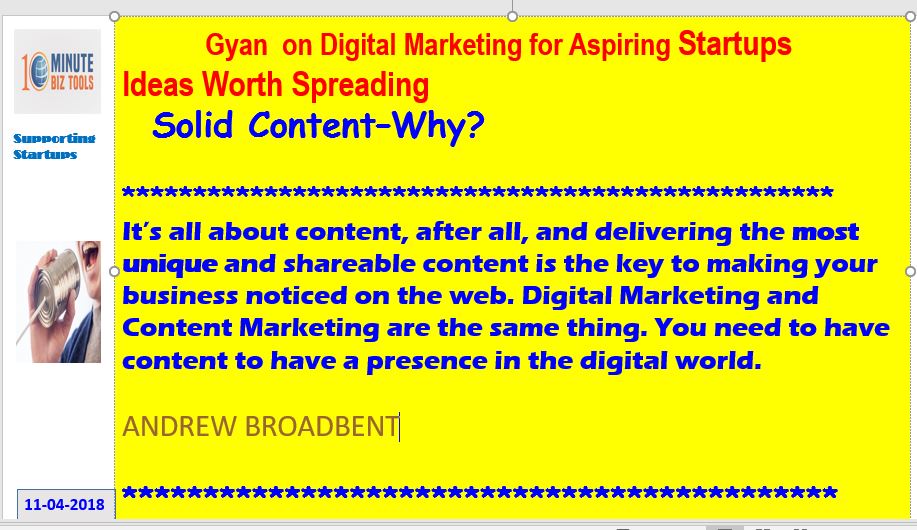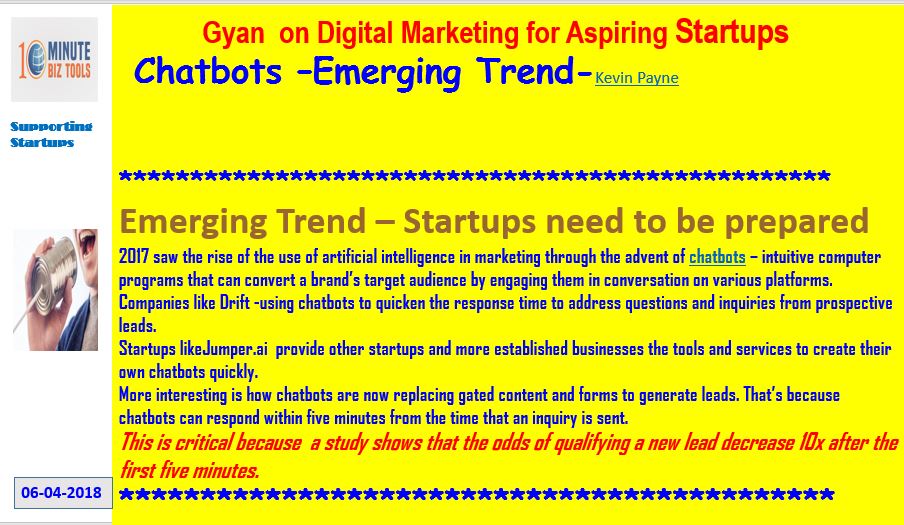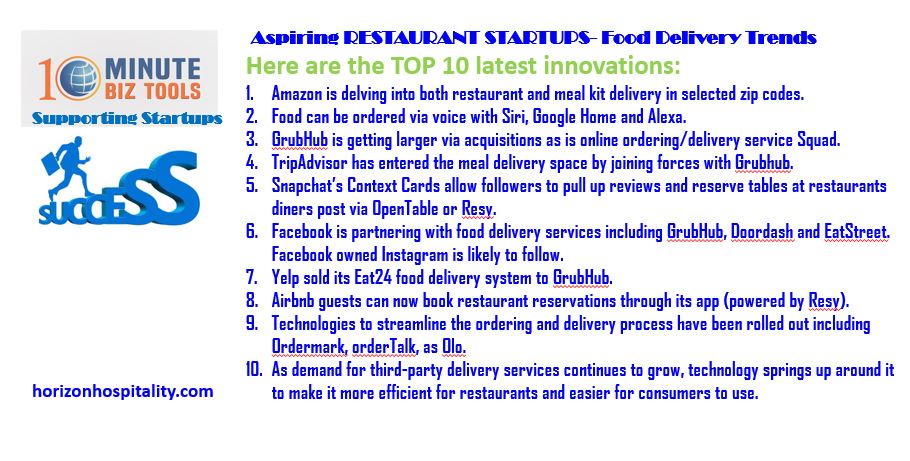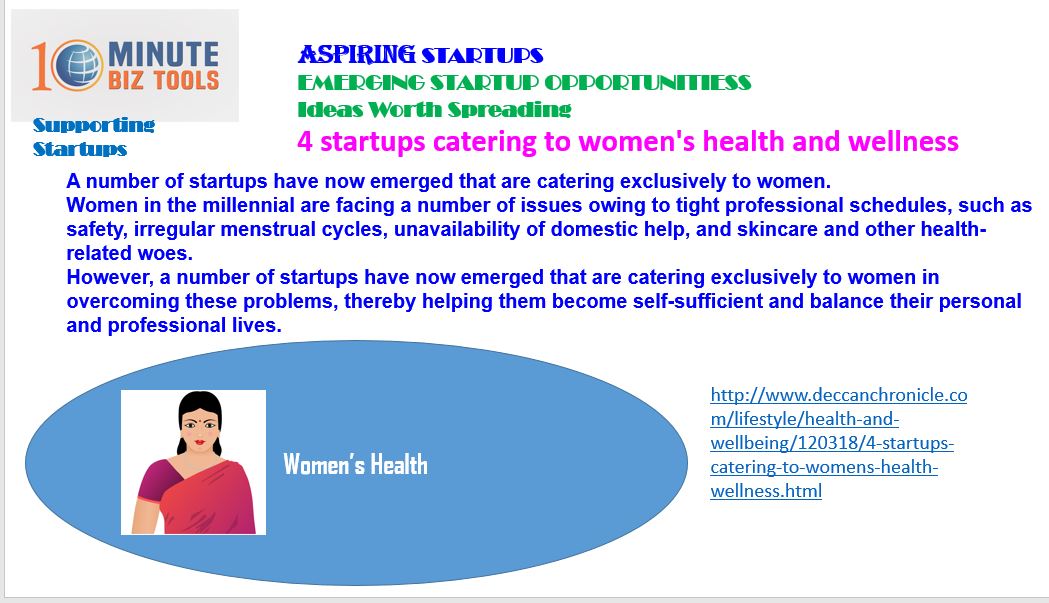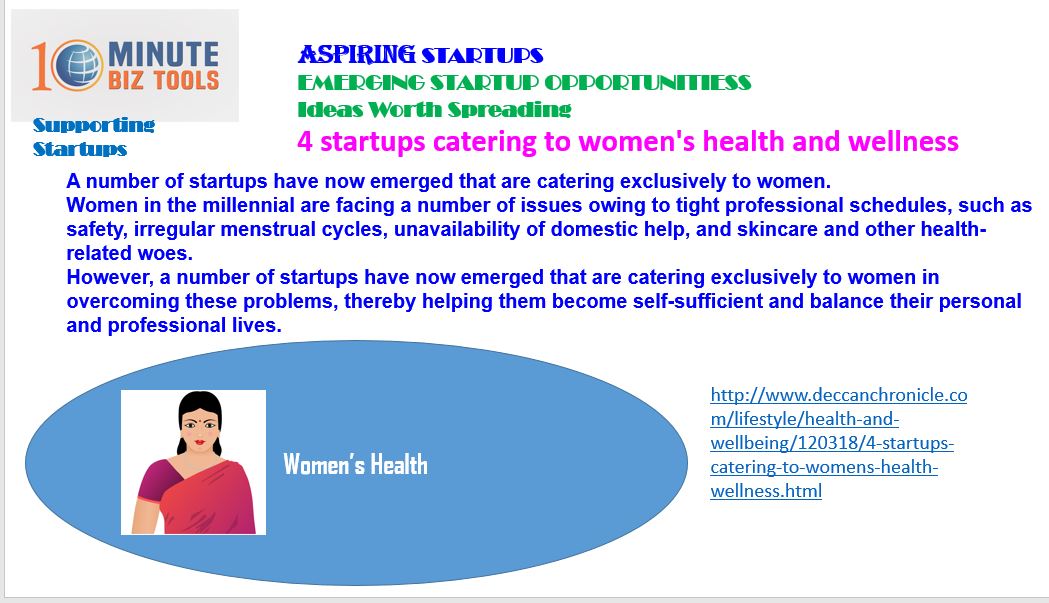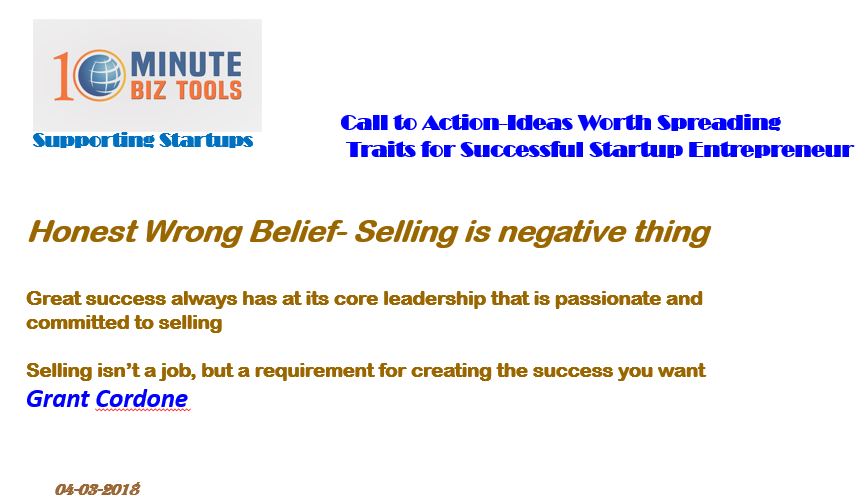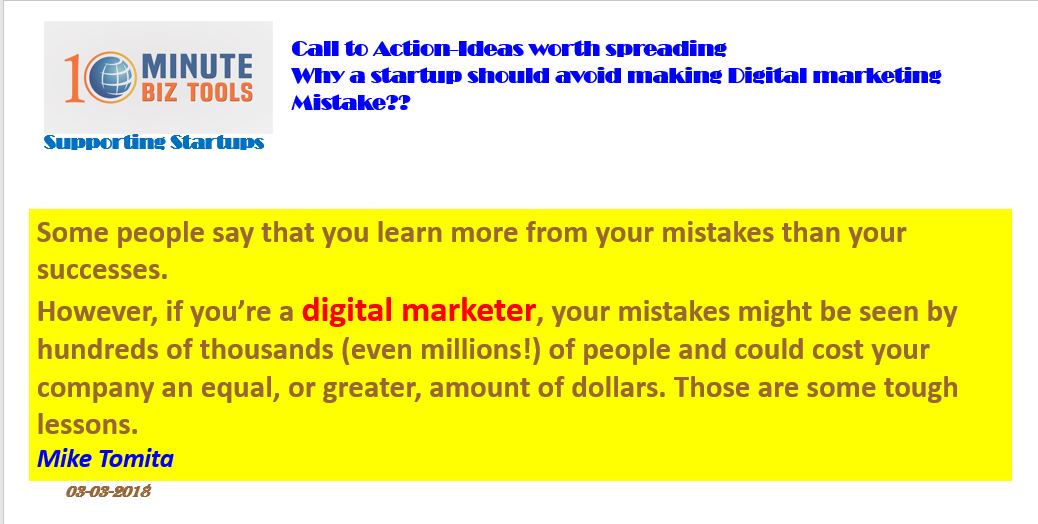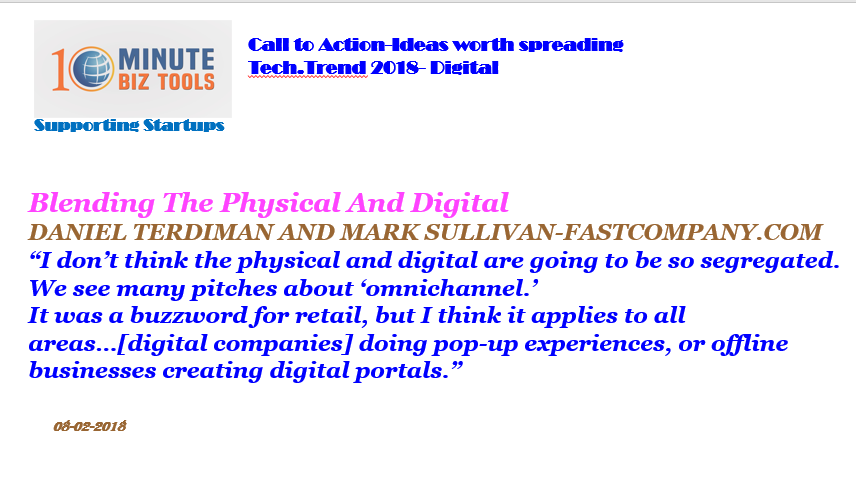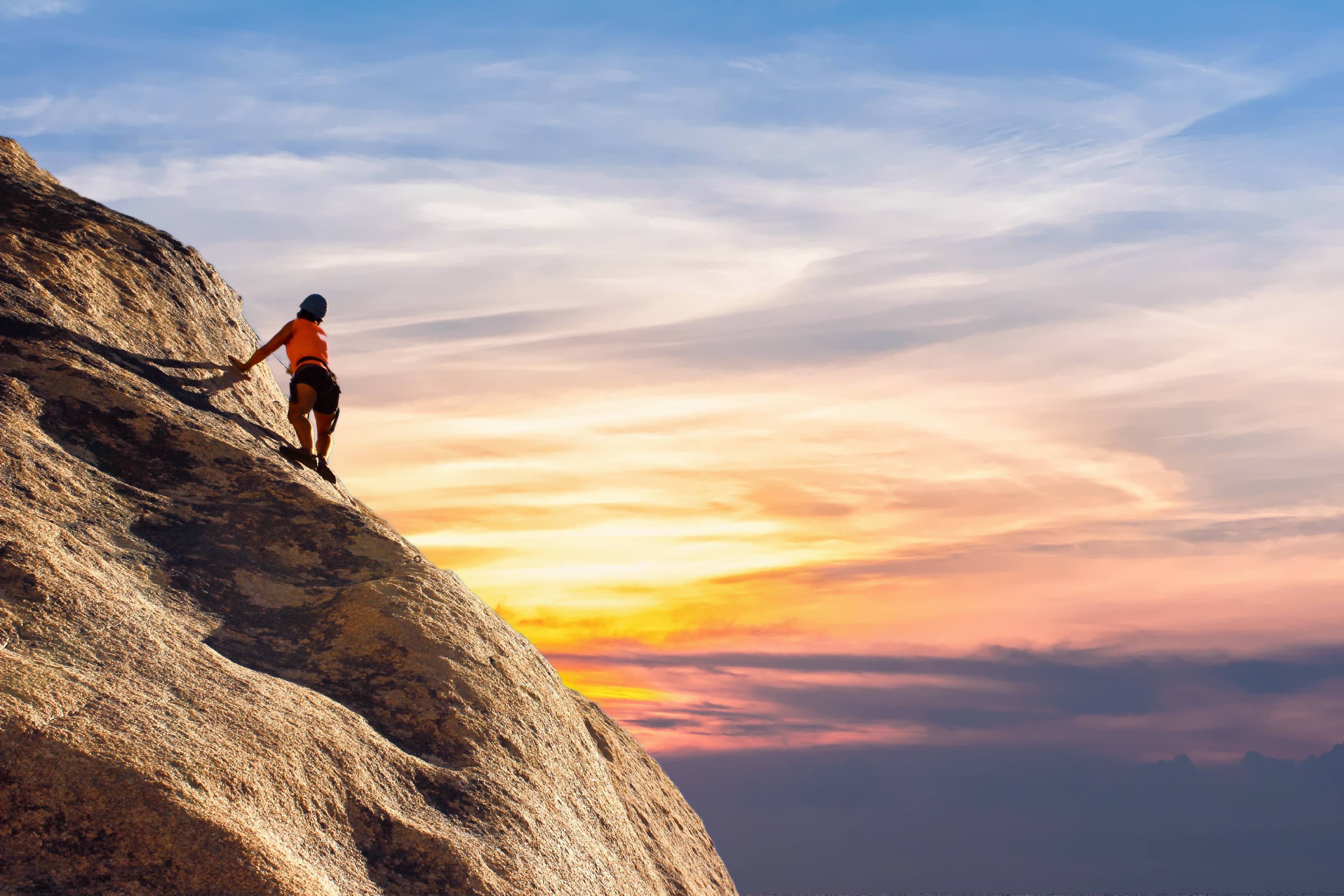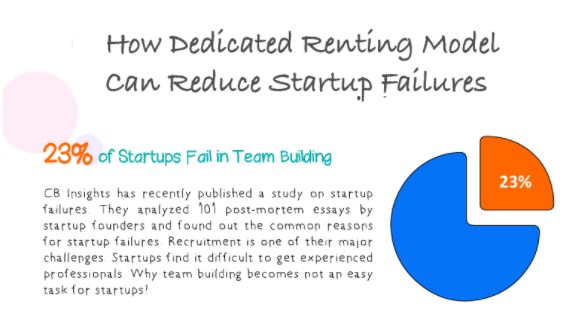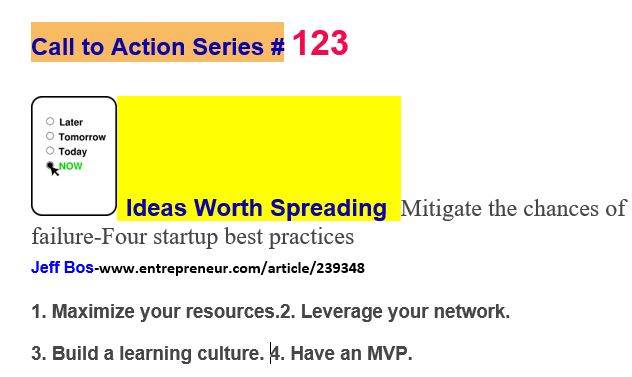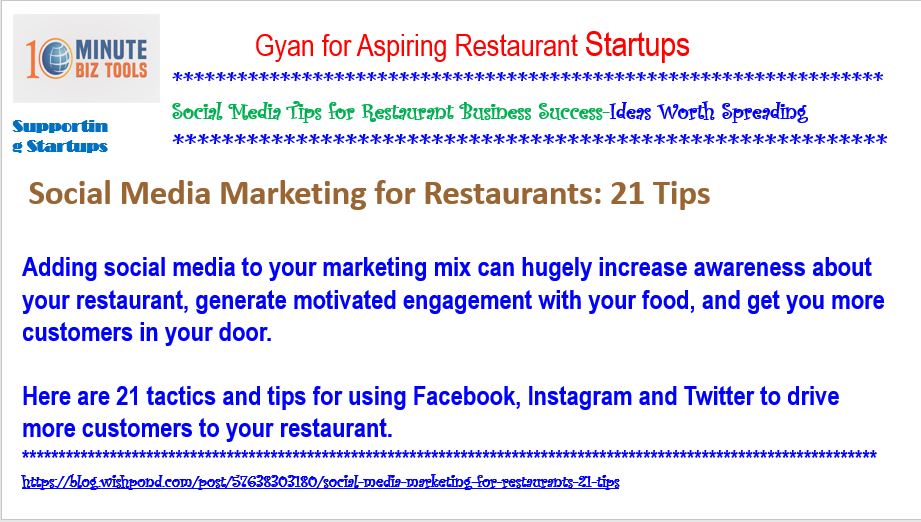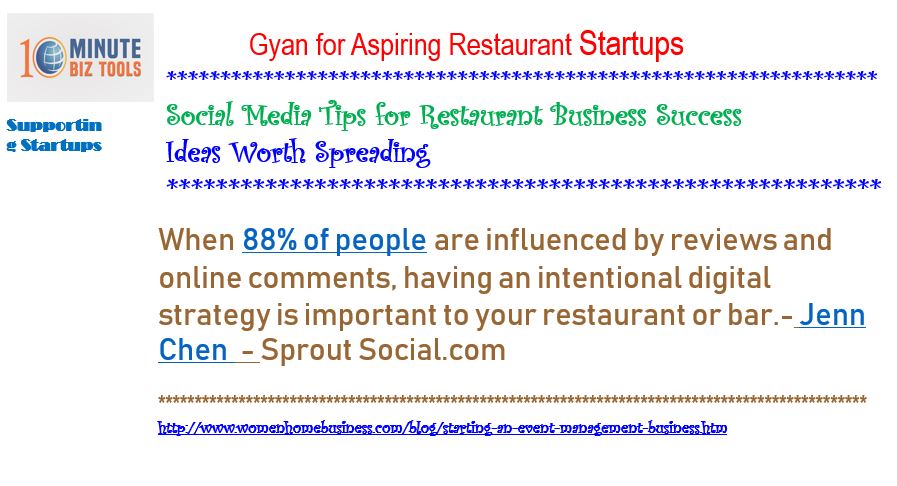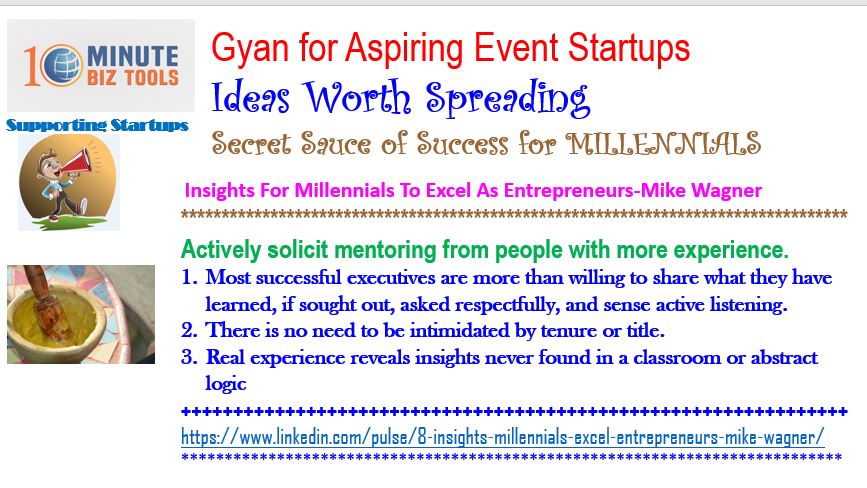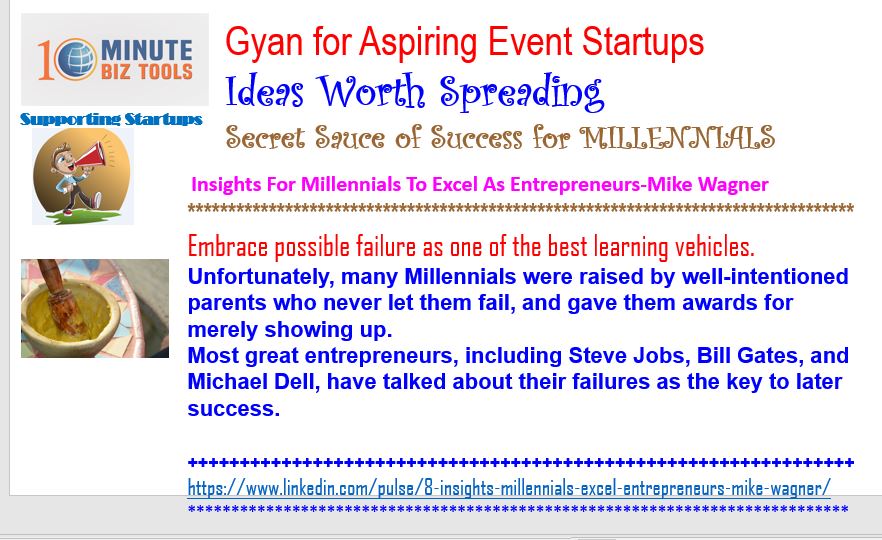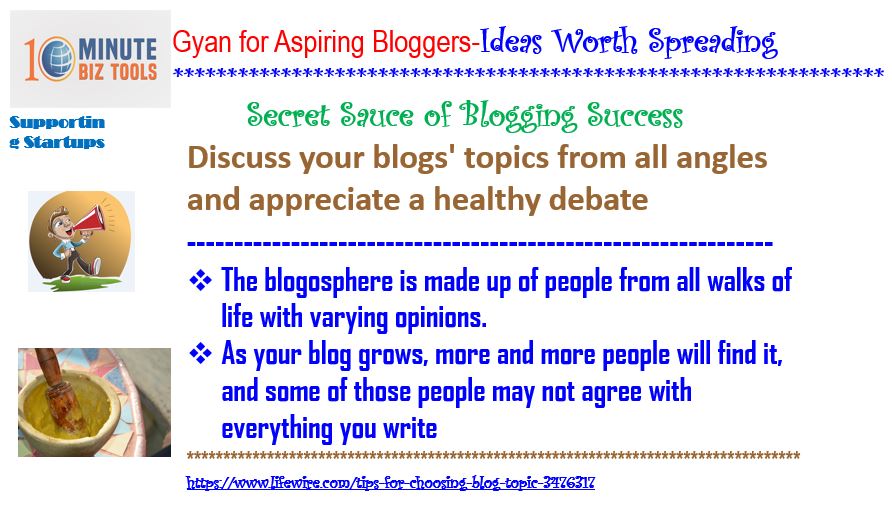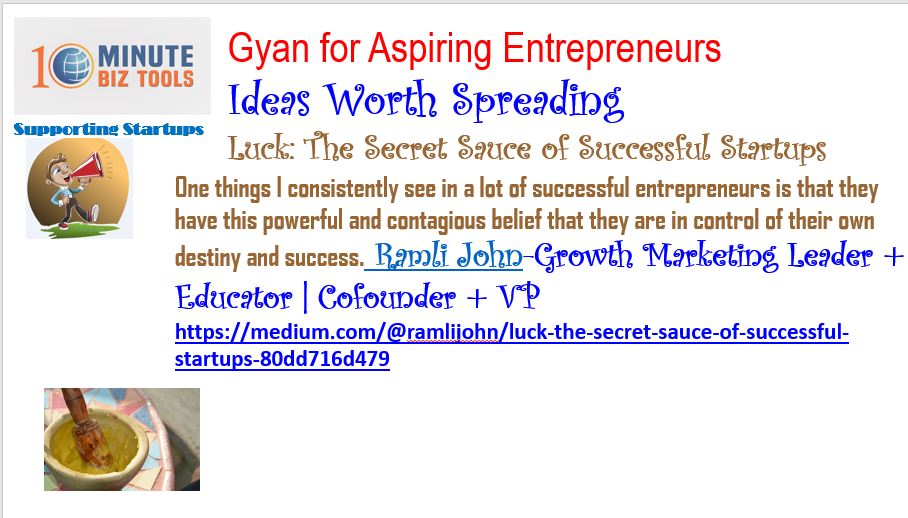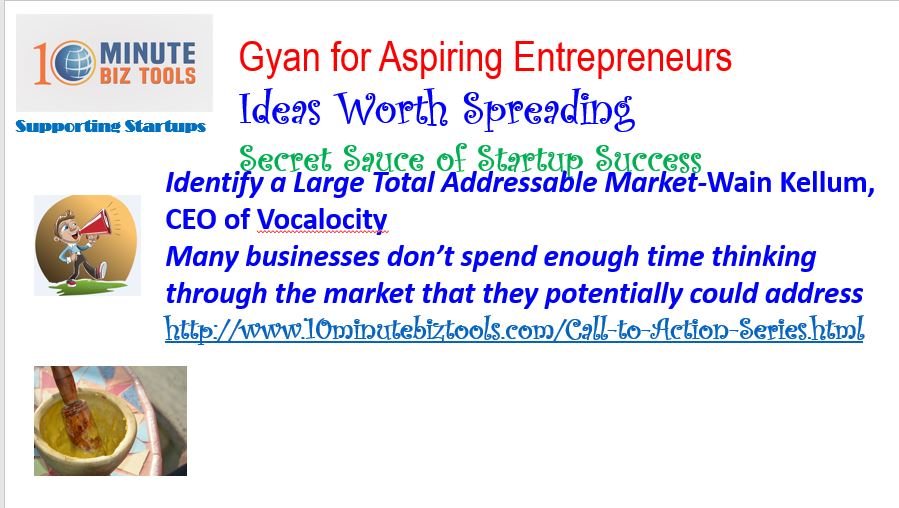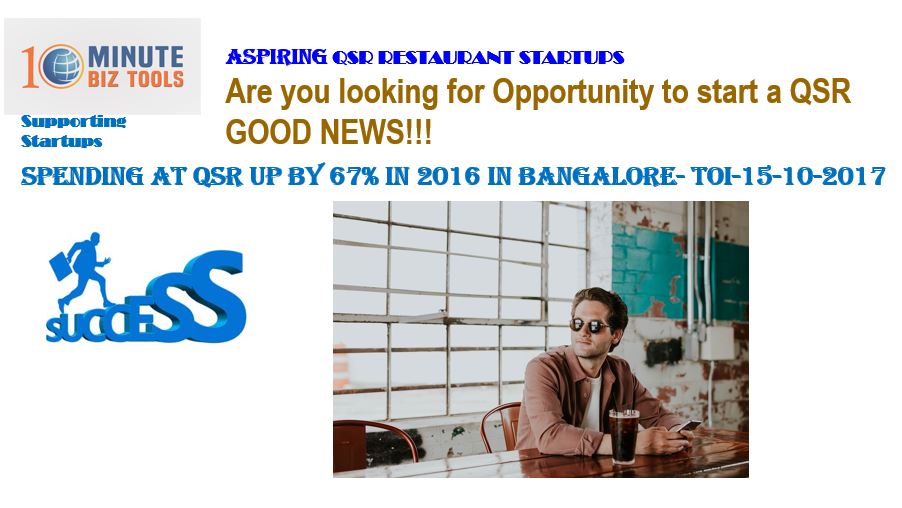 Call to Action Series # 105 -Networking Using Facebook Groups
FOR ASPIRING  Startup Entrepreneurs-Ideas Worth Spreading
A great opportunity to network with those within your niche. Networking is important, especially for newer businesses. -By Michael Boyter, www.familyhistoryproducts.com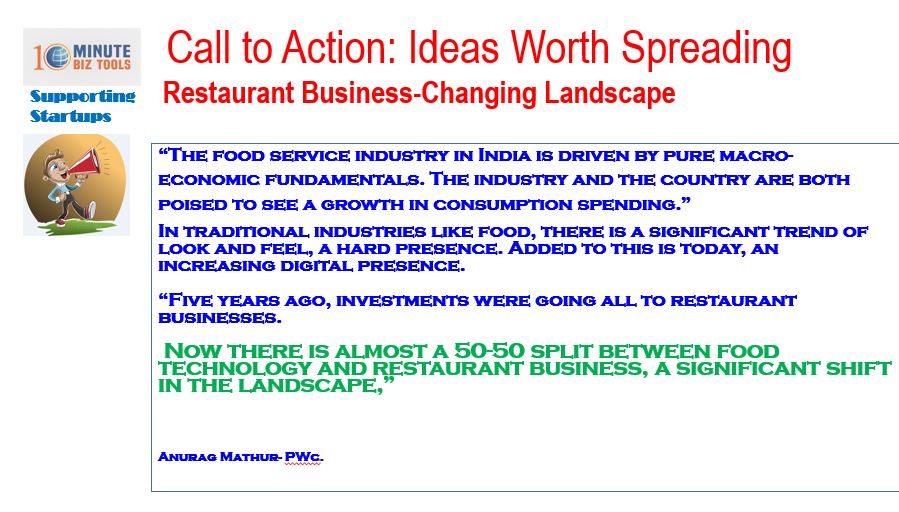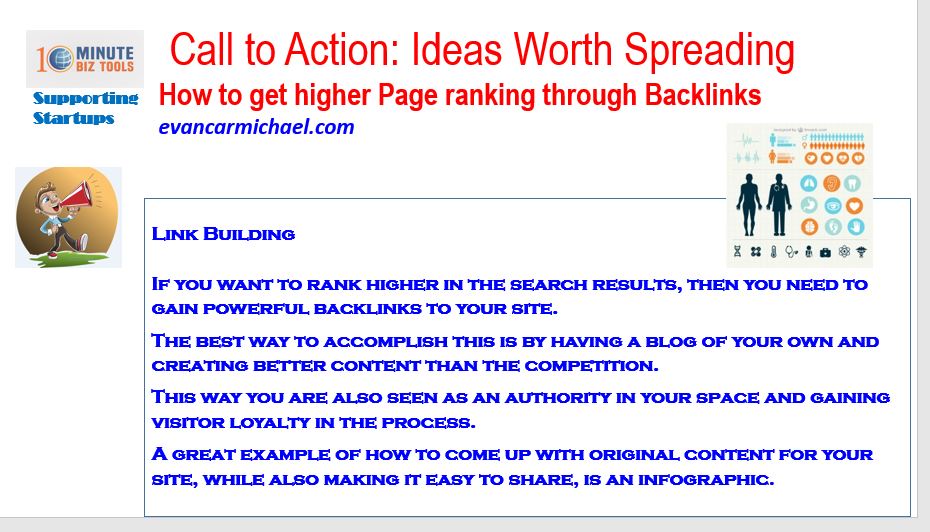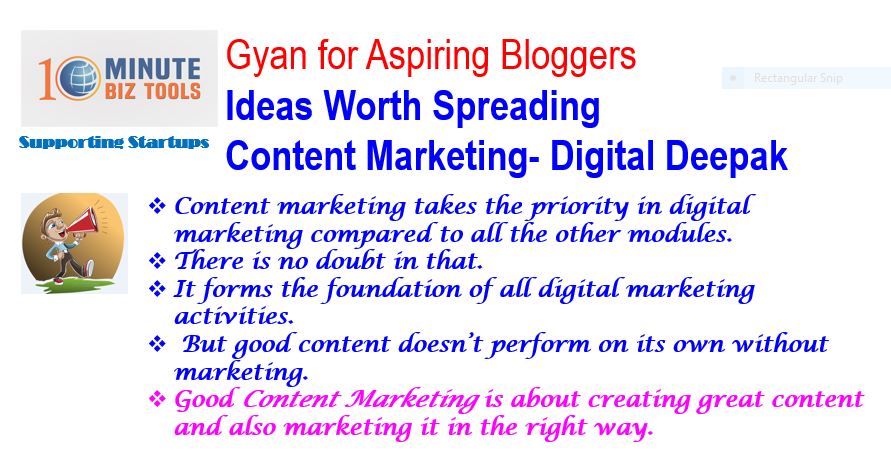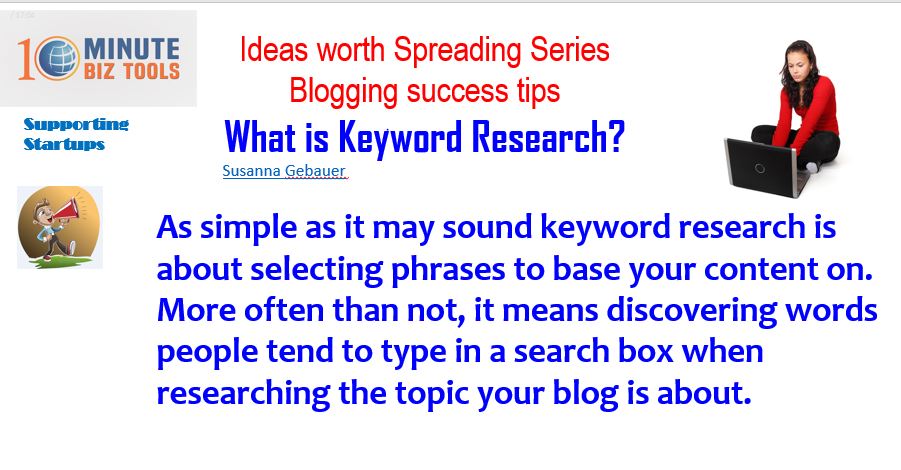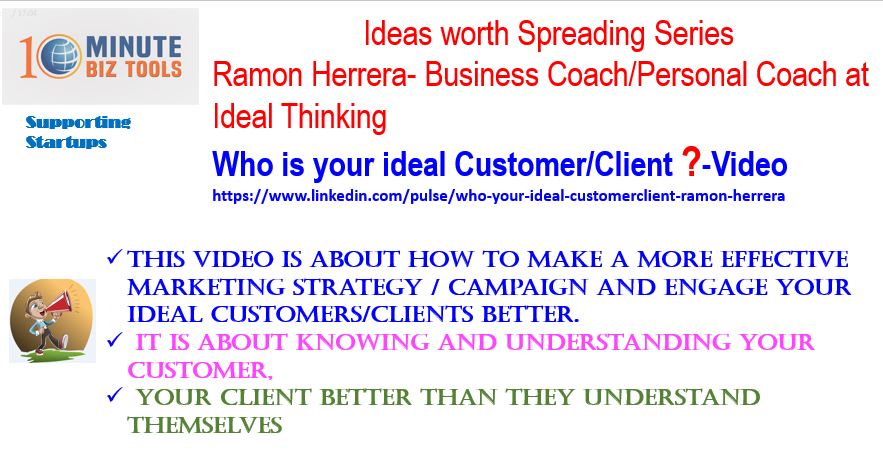 Tips & Tricks –Convincing Customers
1.Understanding the psyche of the customer will solve 90% of problems
2.A satisfied customer is an asset
3.Walk the talk and words should match action.
4.Do not overstate the benefits
5.Video Testimonial is the future to convince or acquire new customers
Startup Tips for Women Entrepreneurs -

Steve CArtwright



Source-TOI-3/7/17
Honestly, these tips work for both women and men. However, due to how our society perceives women versus men,
It's important for women to know when they're falling into a stereotype of being quiet, asking permission, and otherwise seeking the approval of others to be successful. You don't need to do that.
Sixty-eight percent of new businesses are started by women.
Call to Action Series #91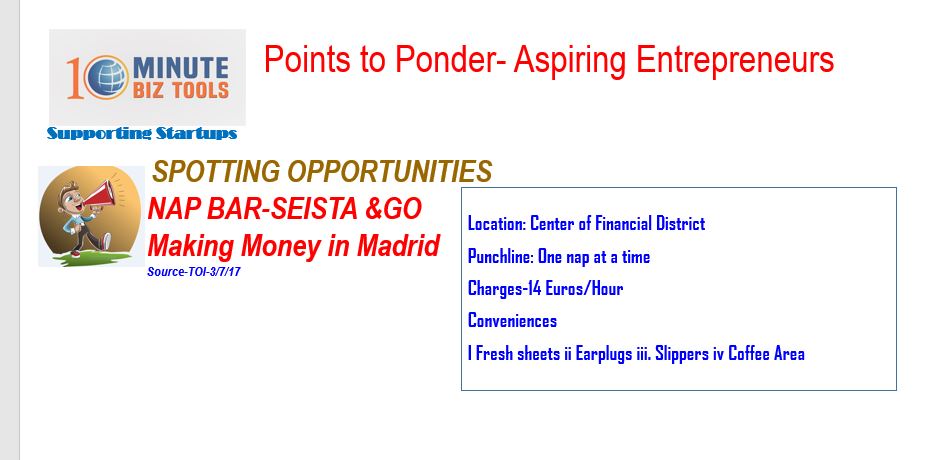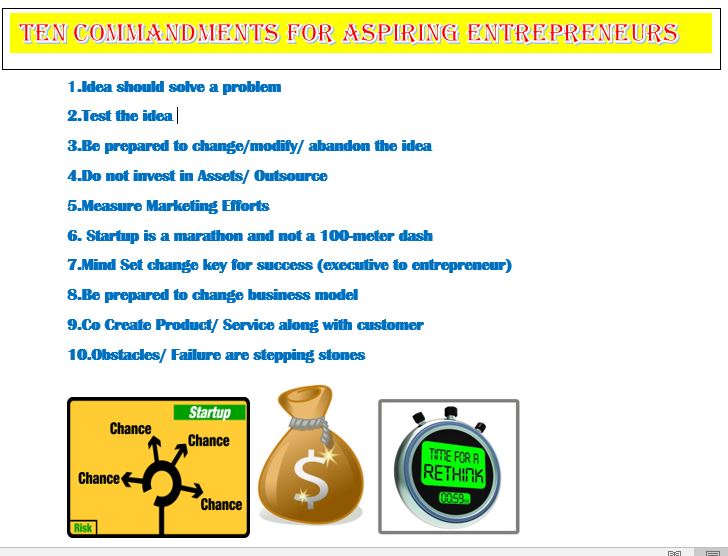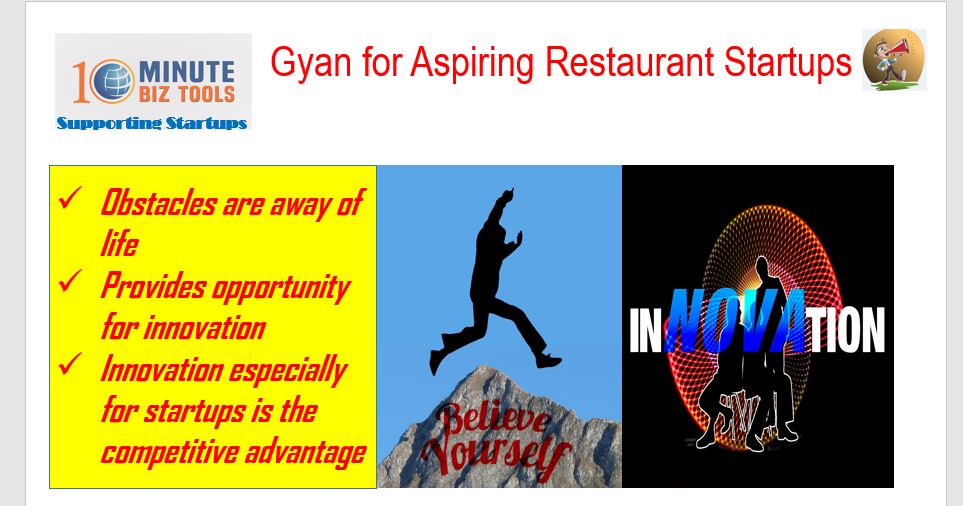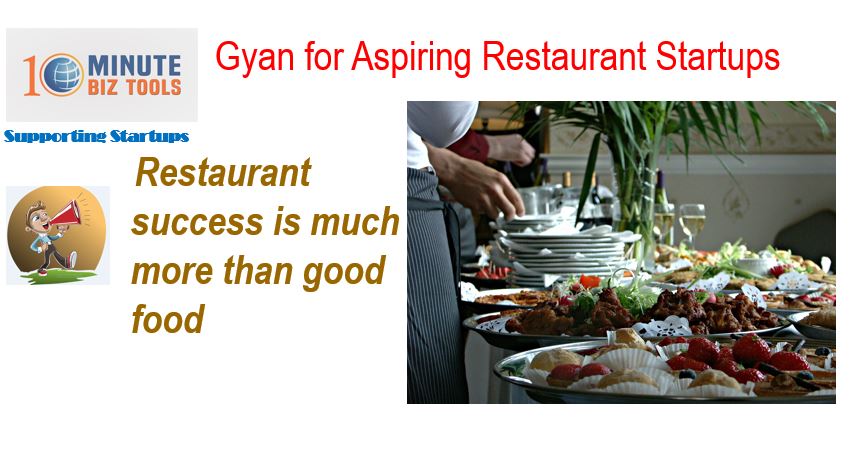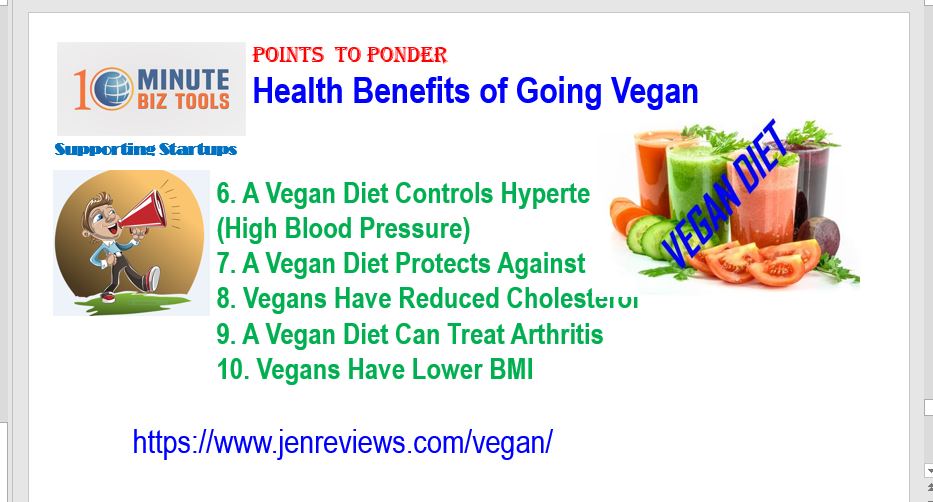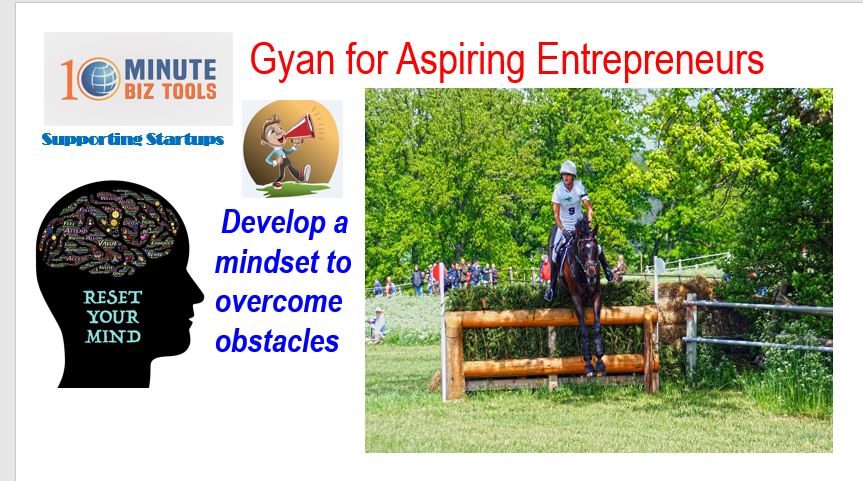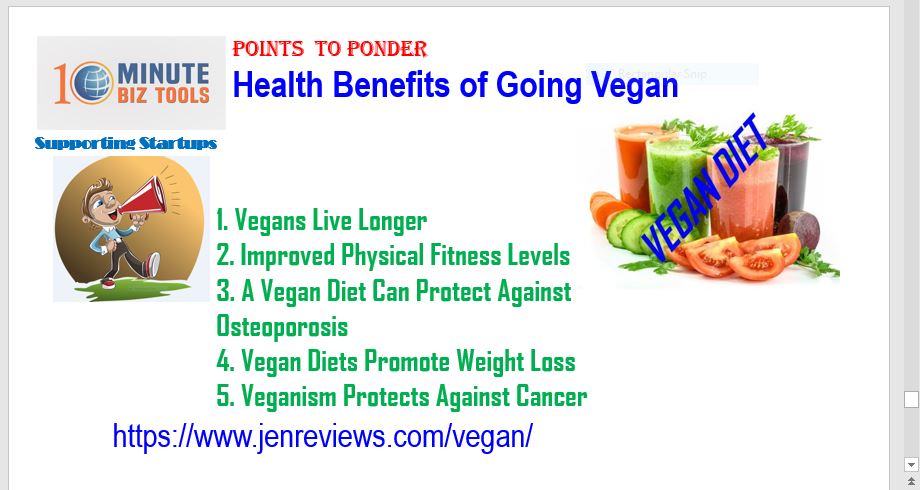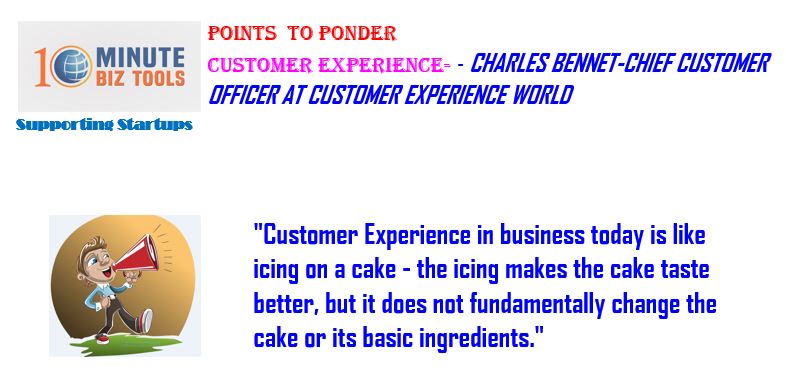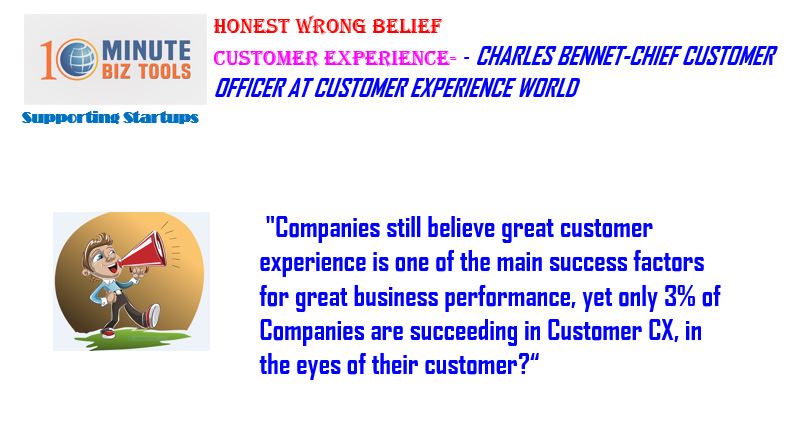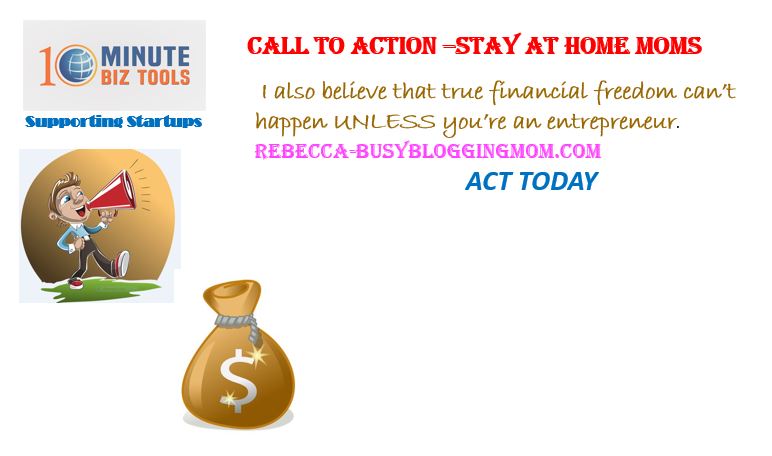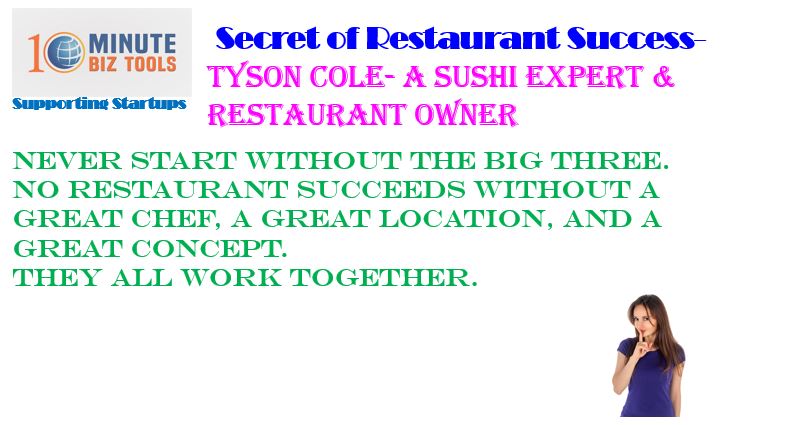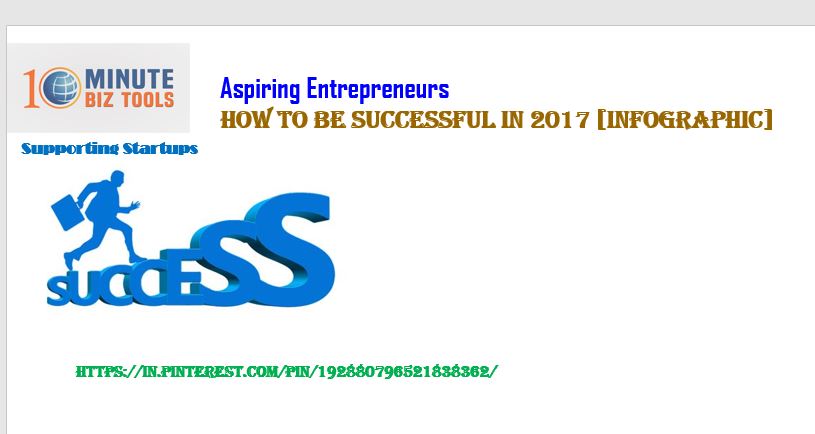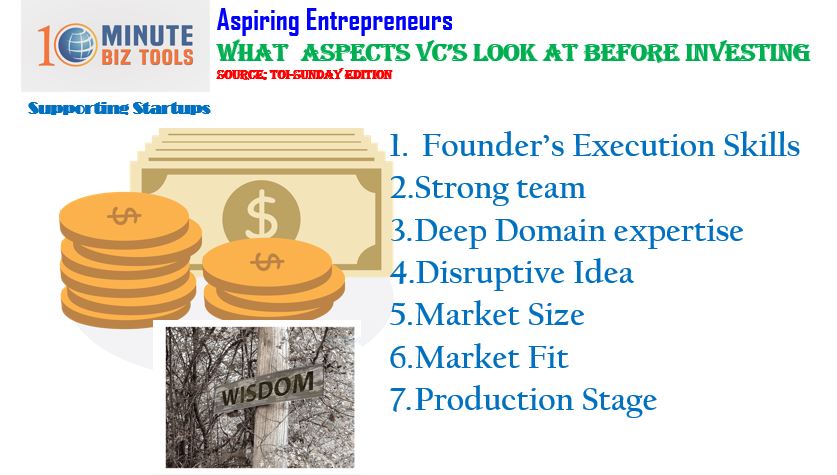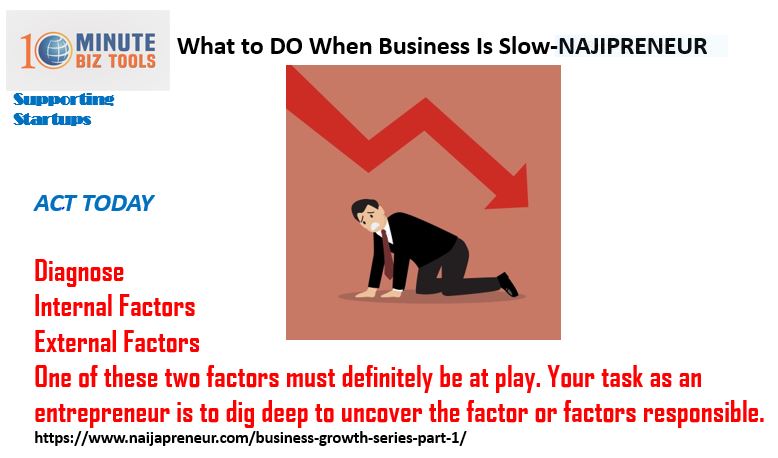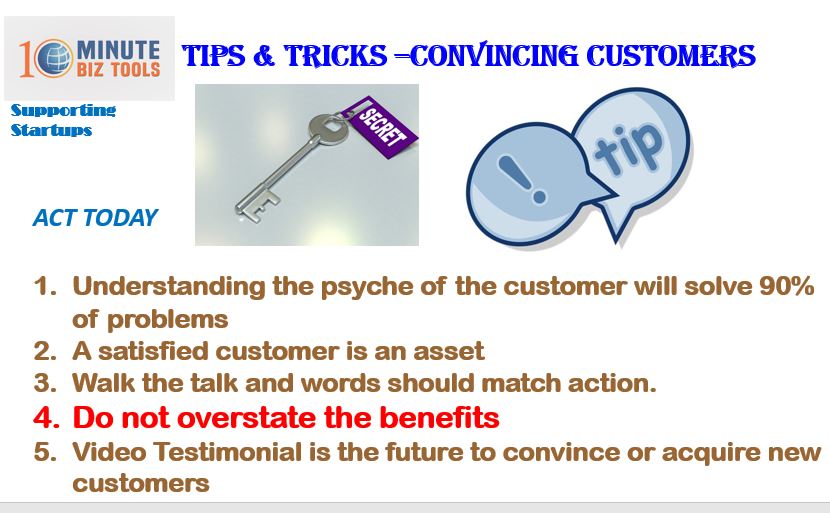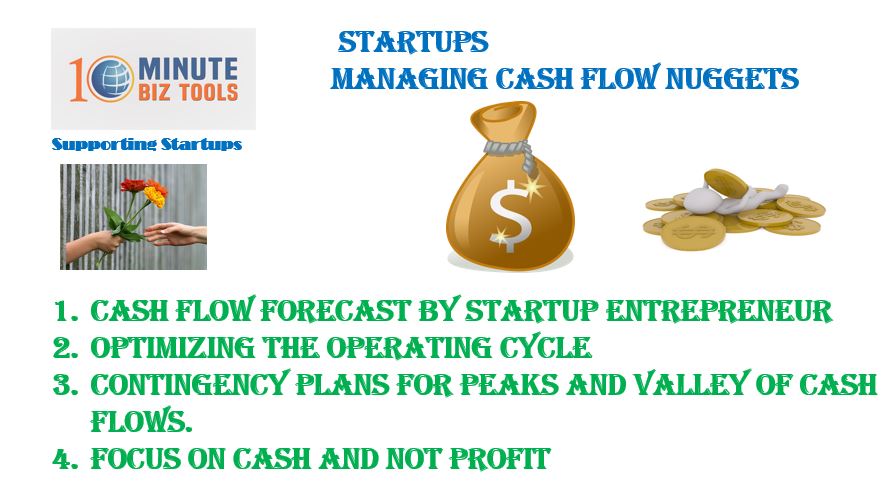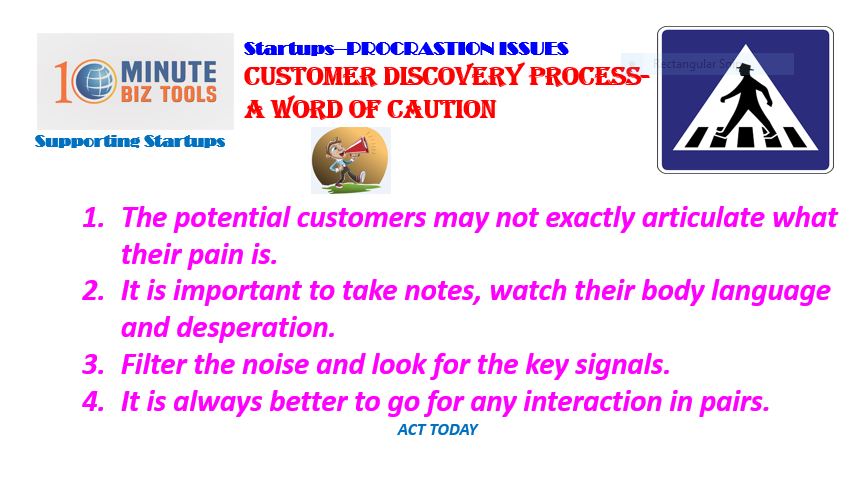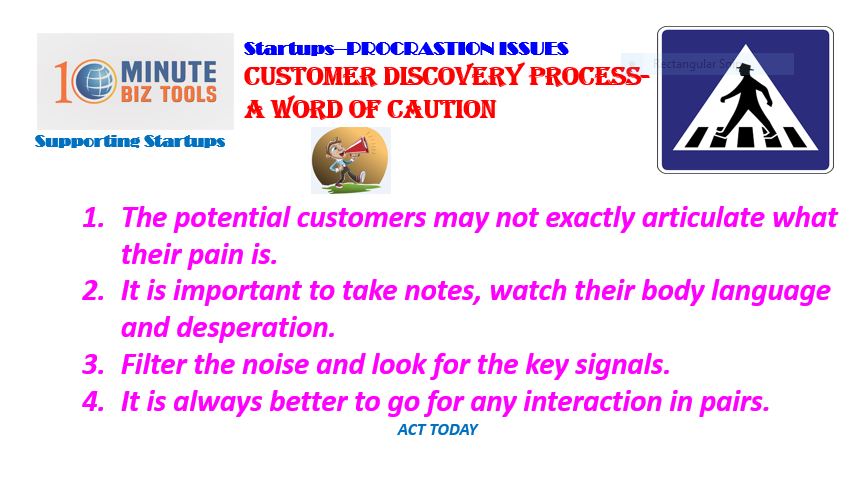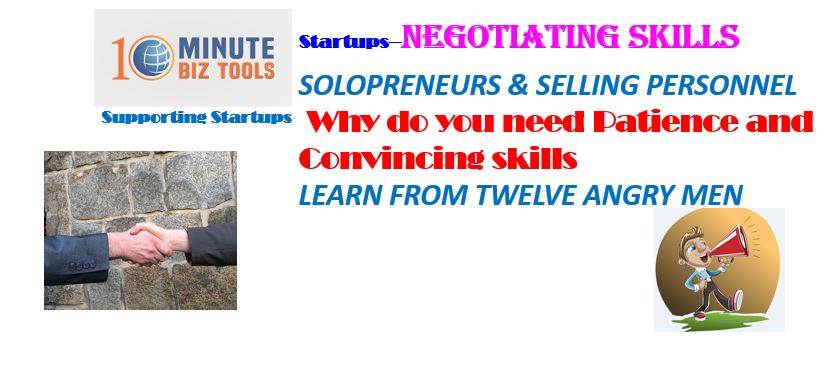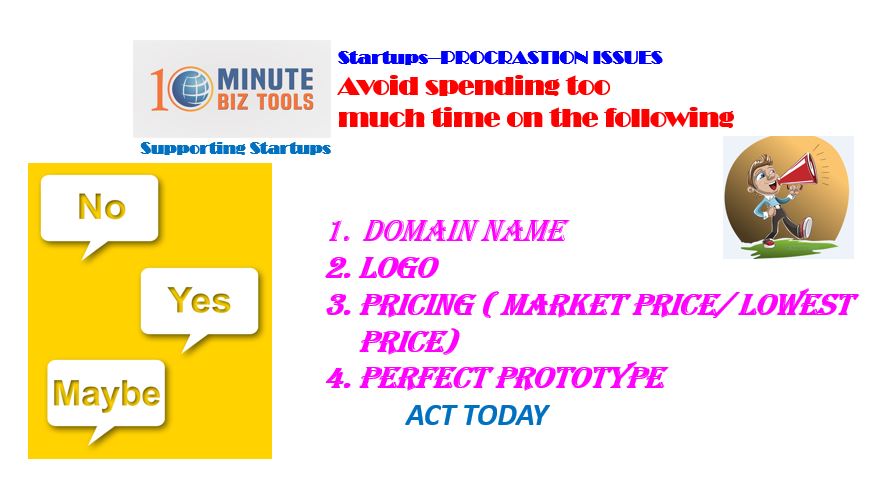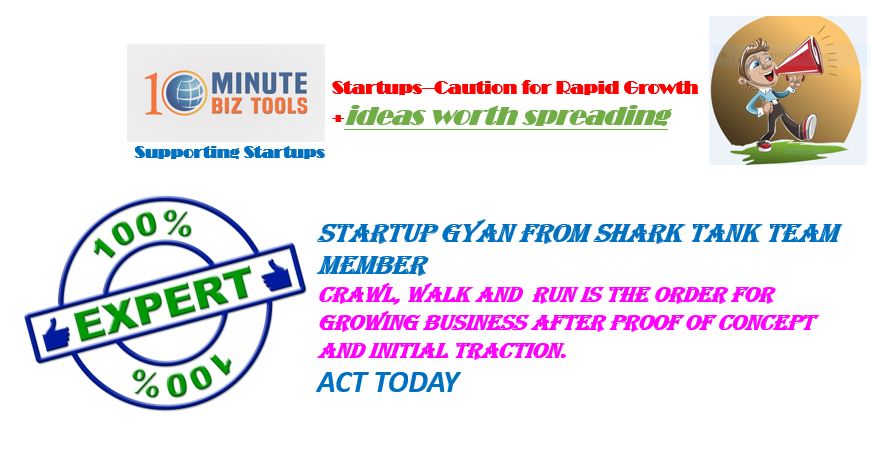 CALL TO ACTION & IDEAS WORTH SPREADING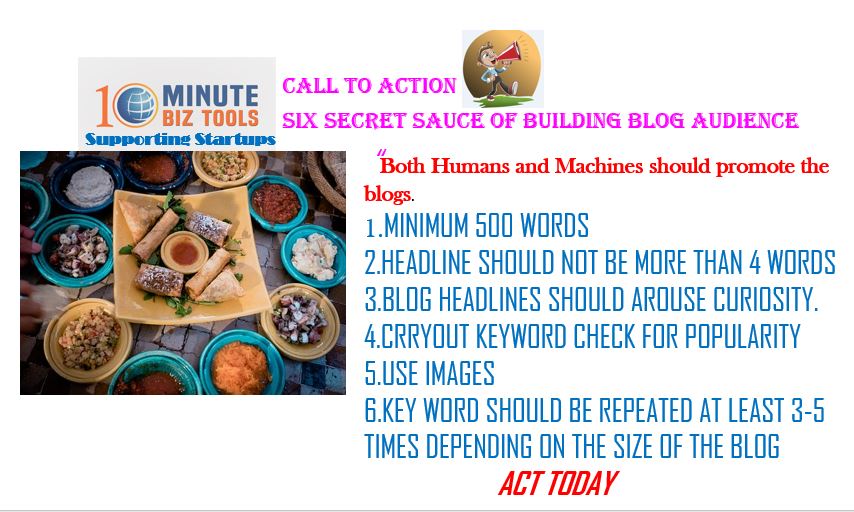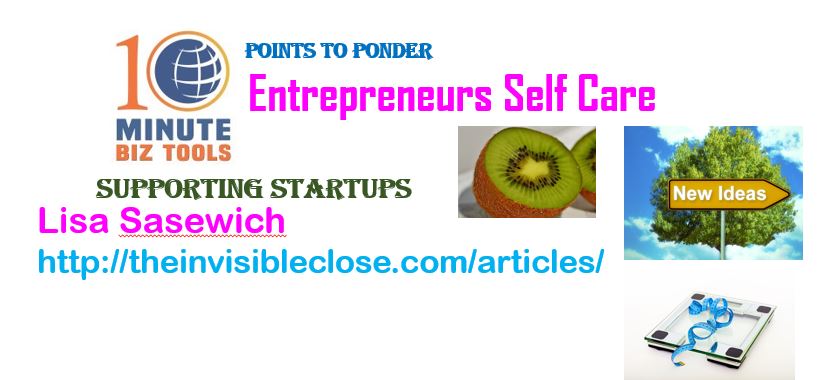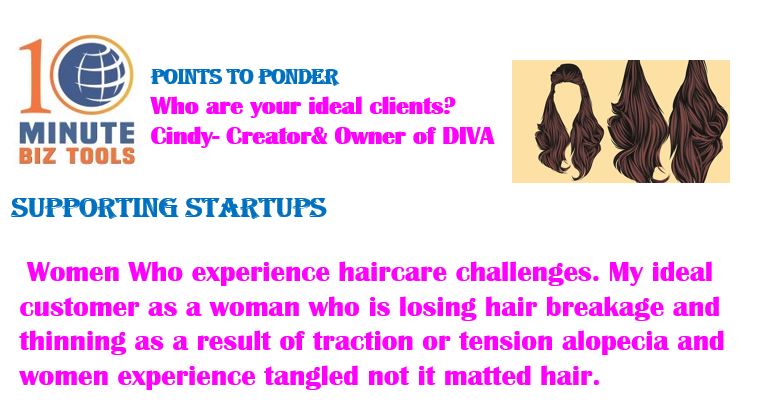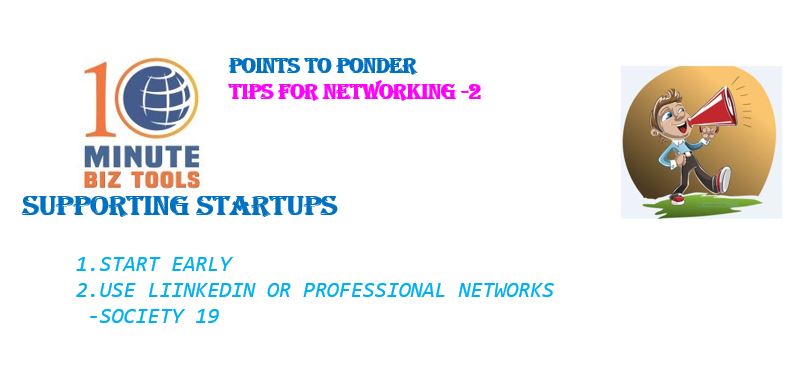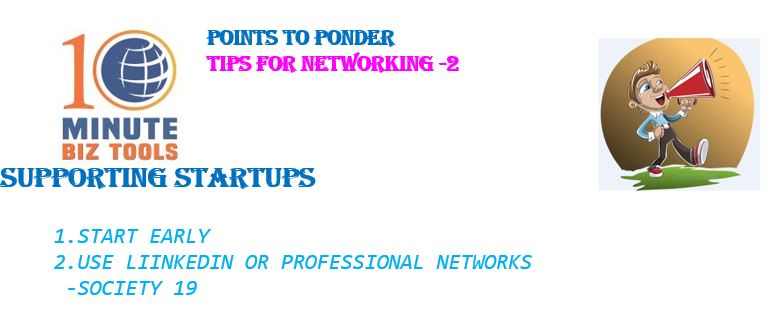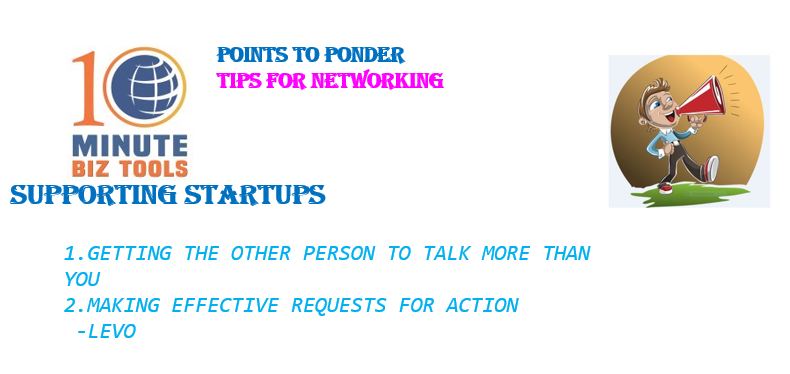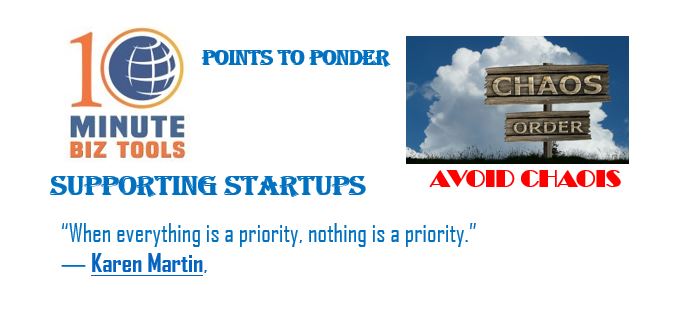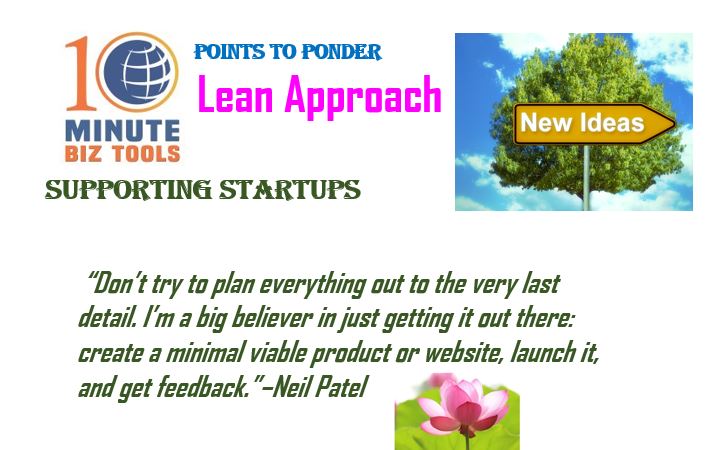 IDEAS WORTH SPREADING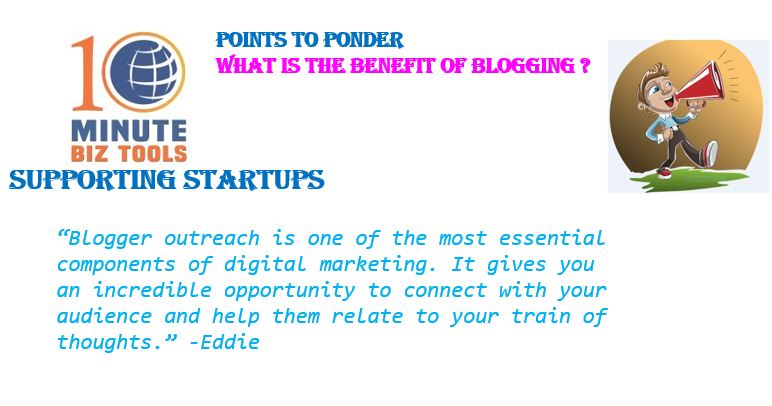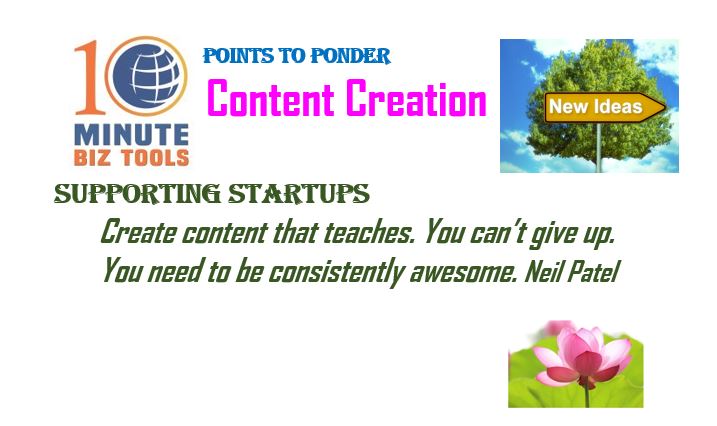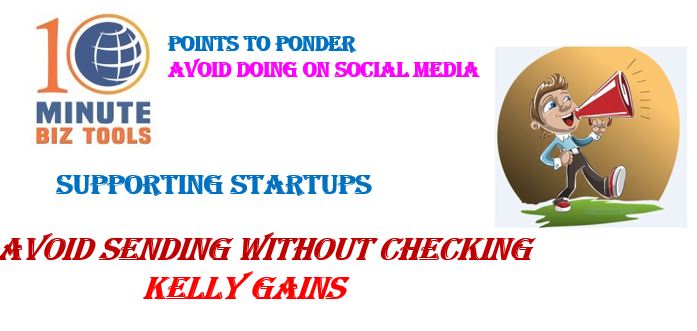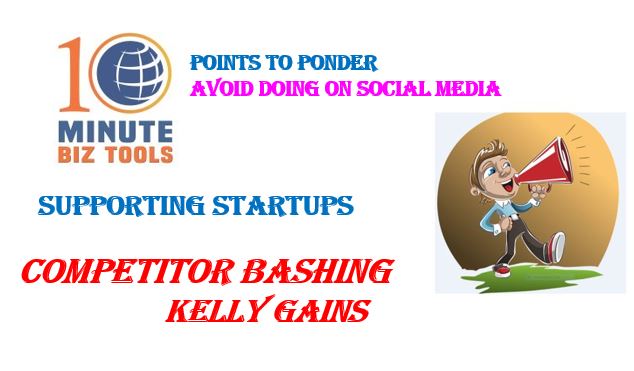 Points to Ponder
IDEAS WORTH SPREADING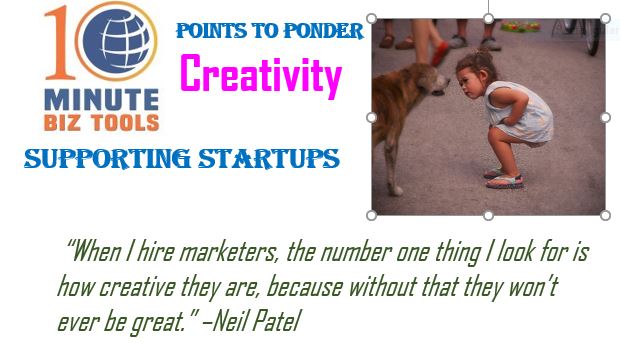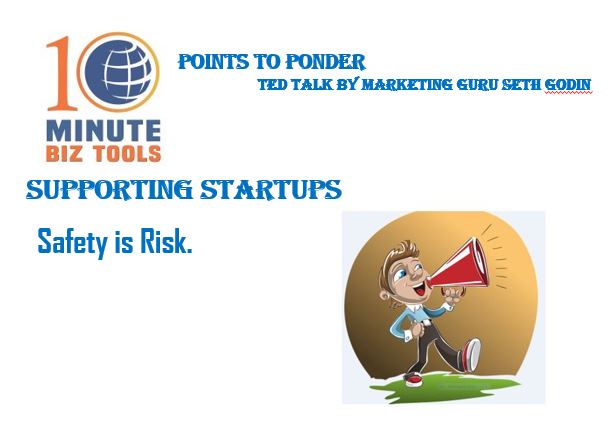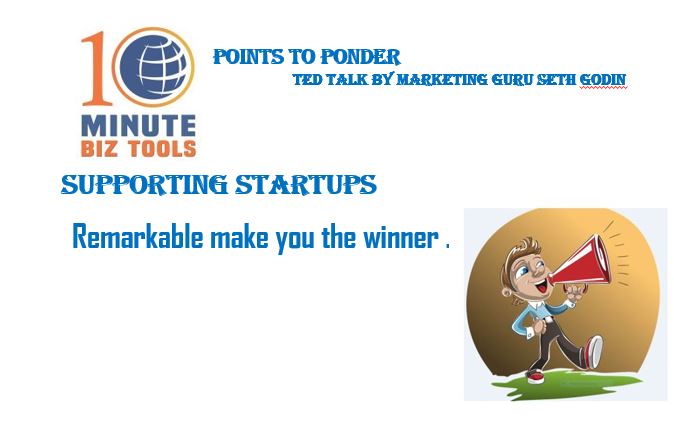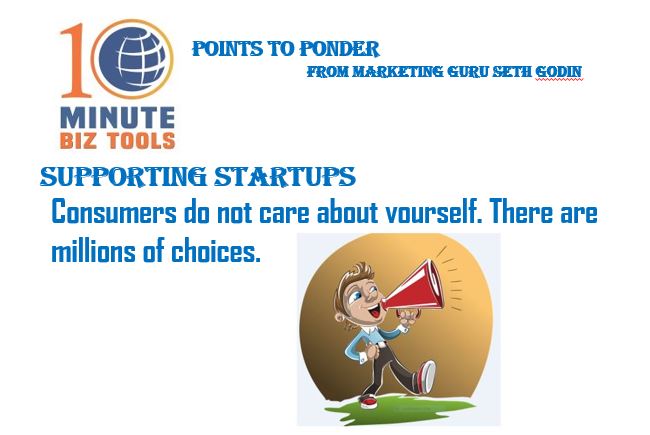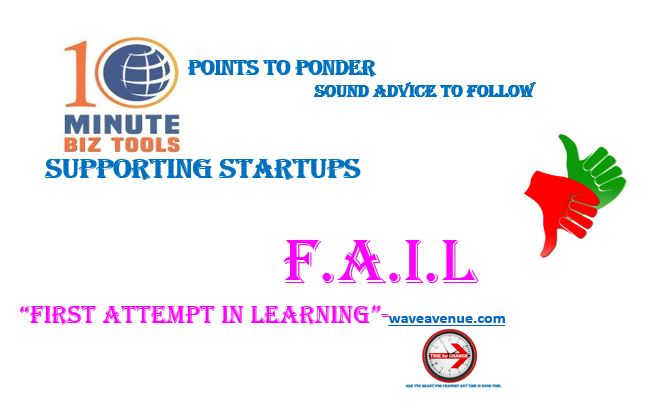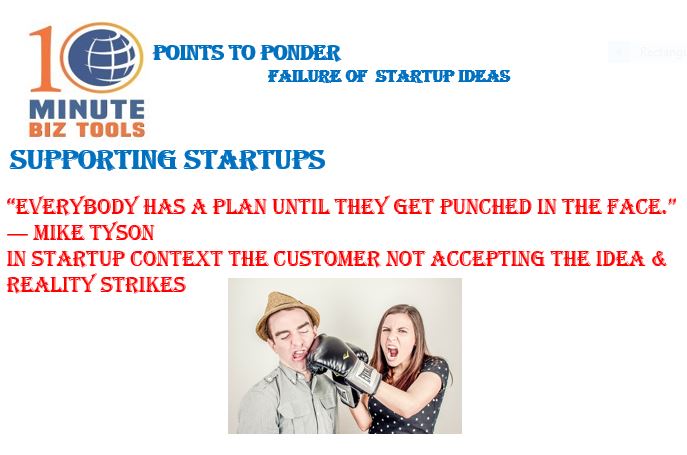 GLOBAL FOOD DELIVERY BUSINESS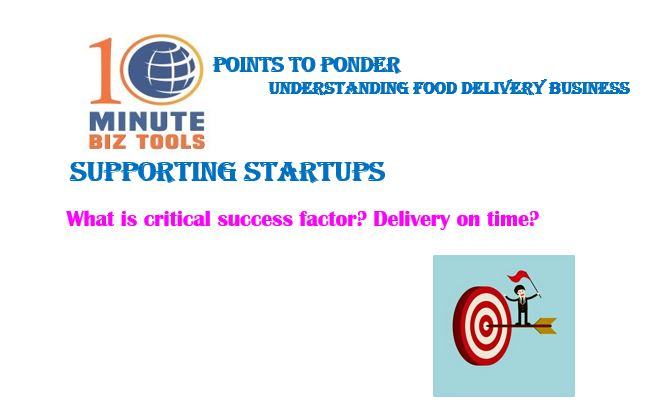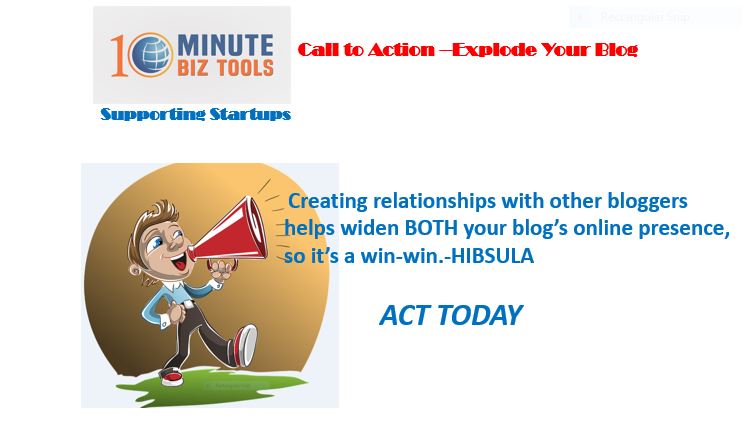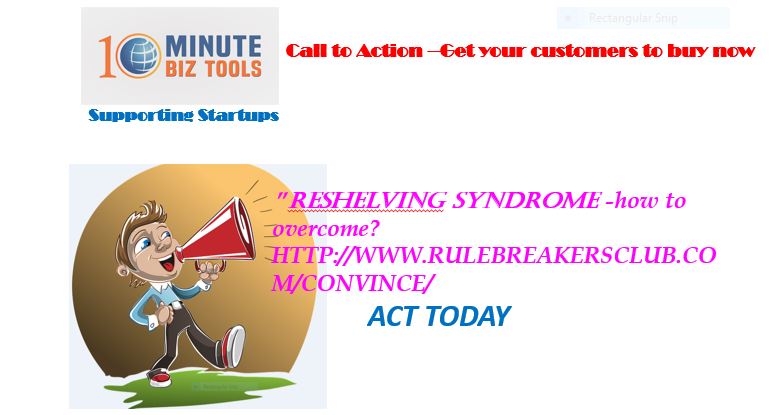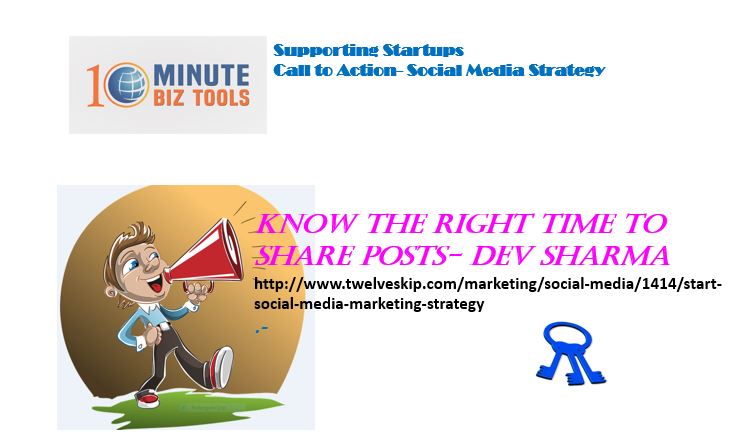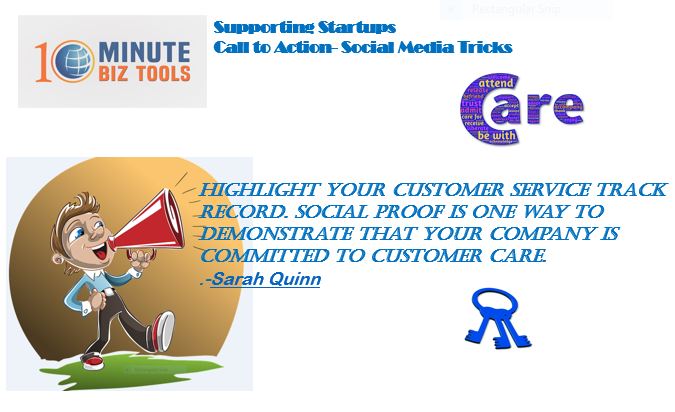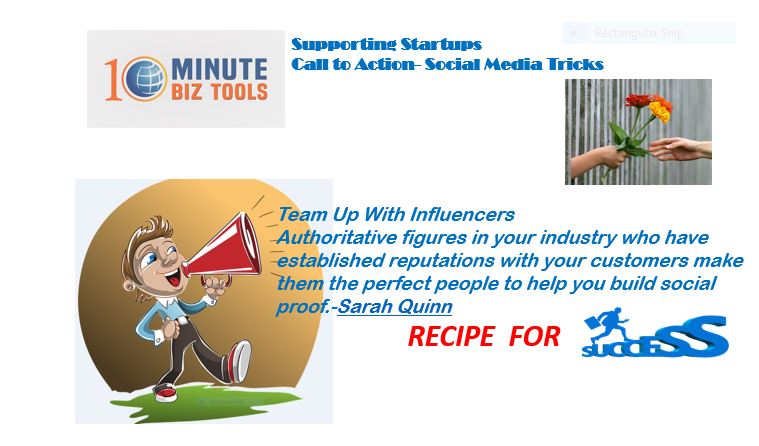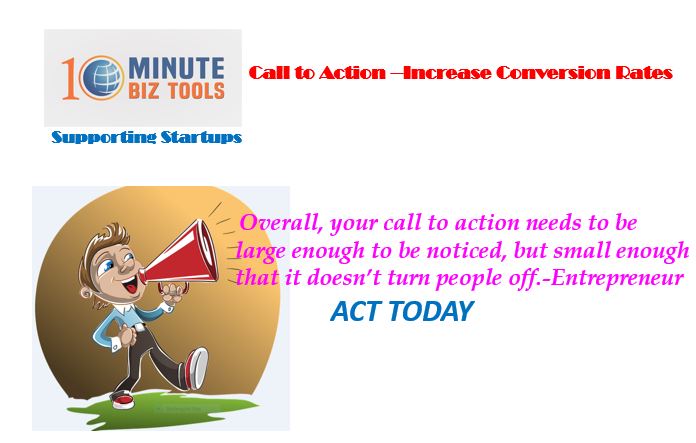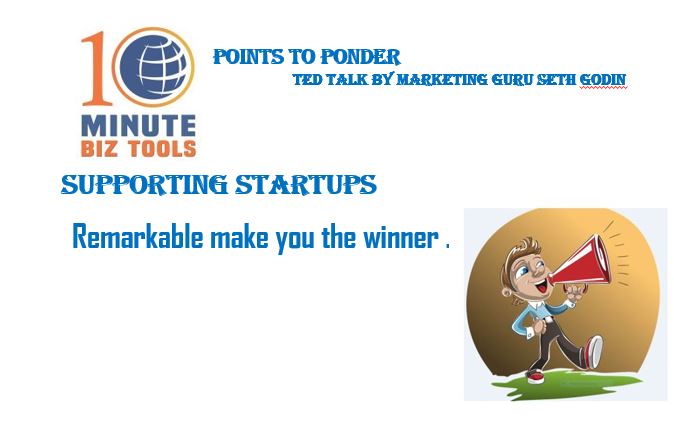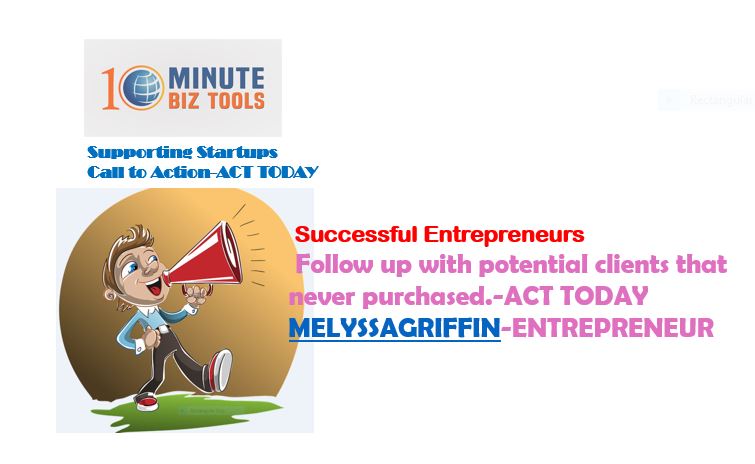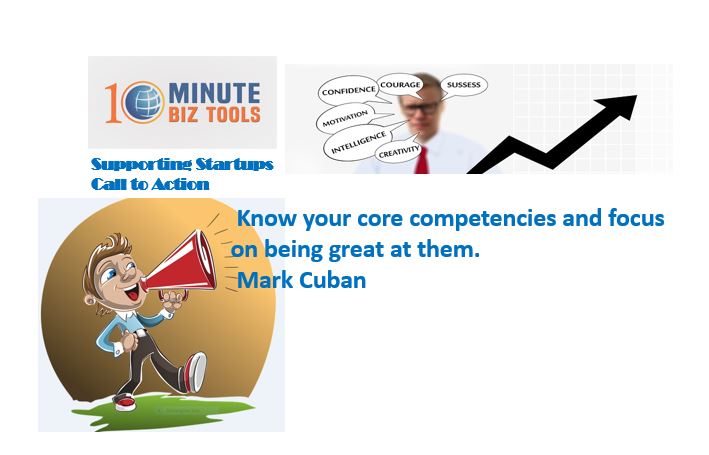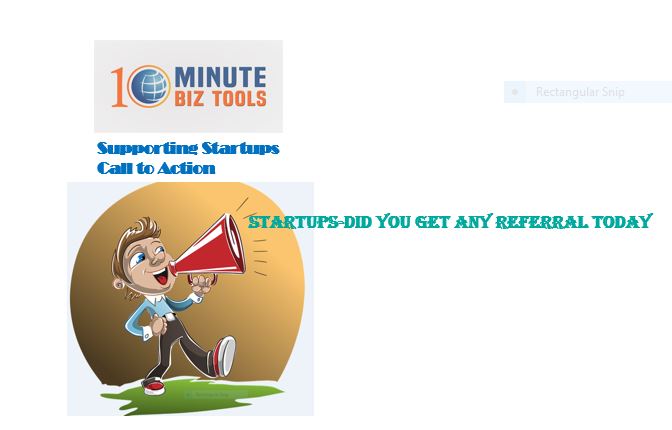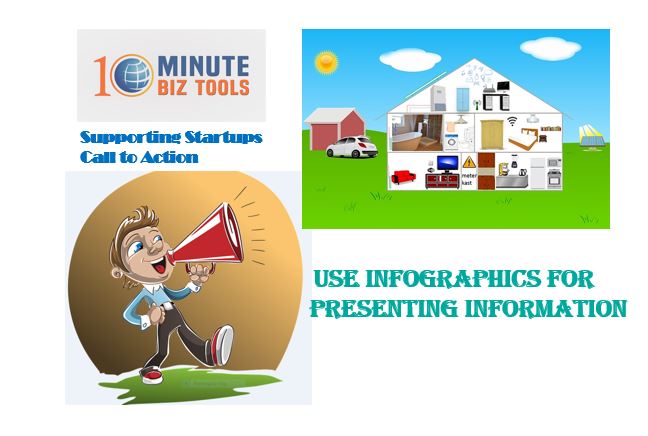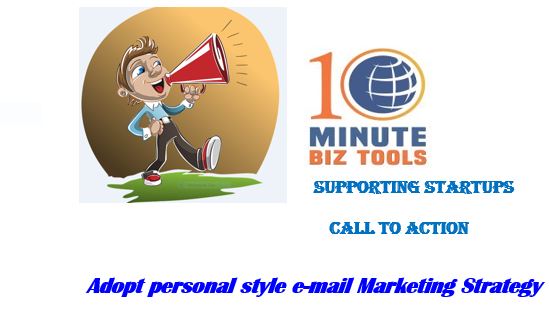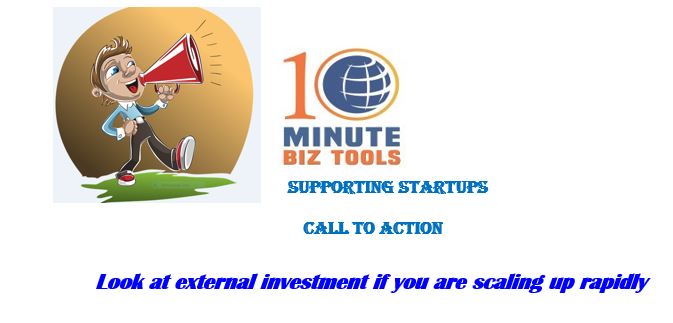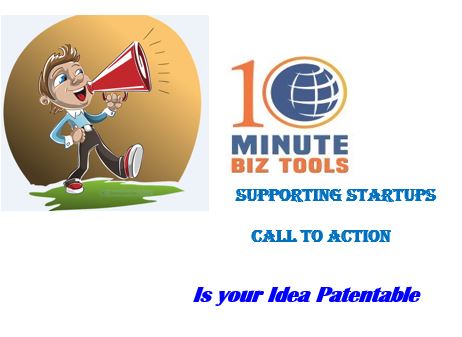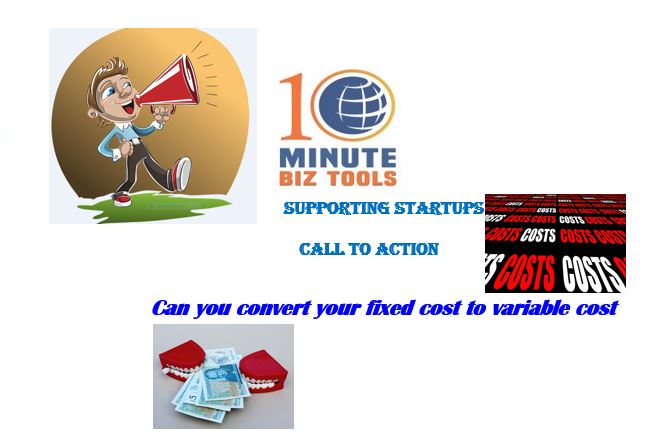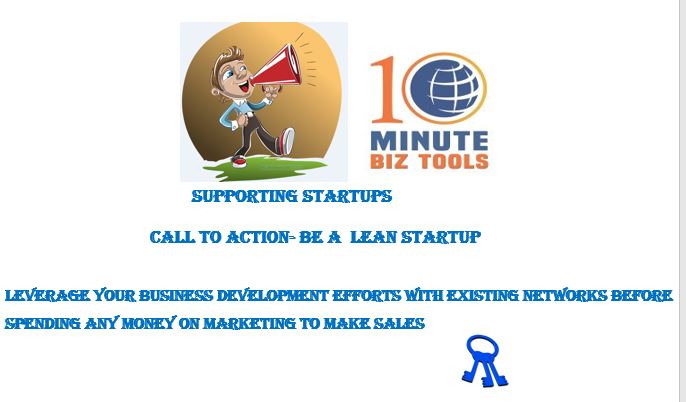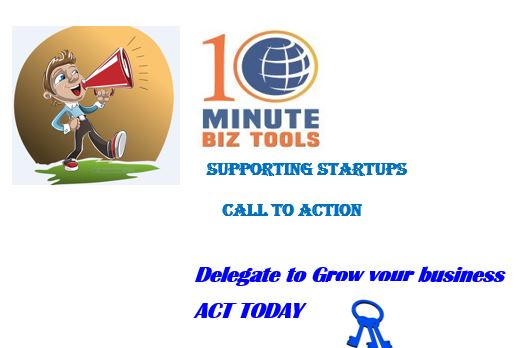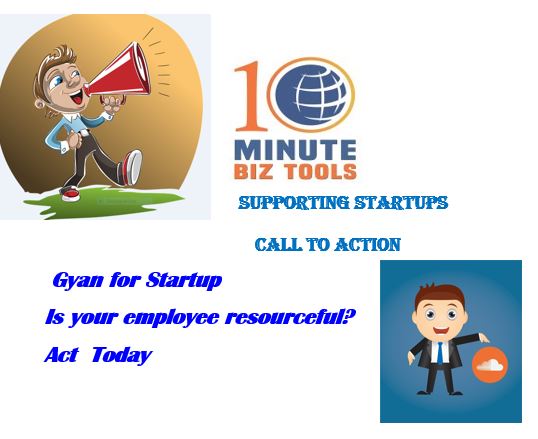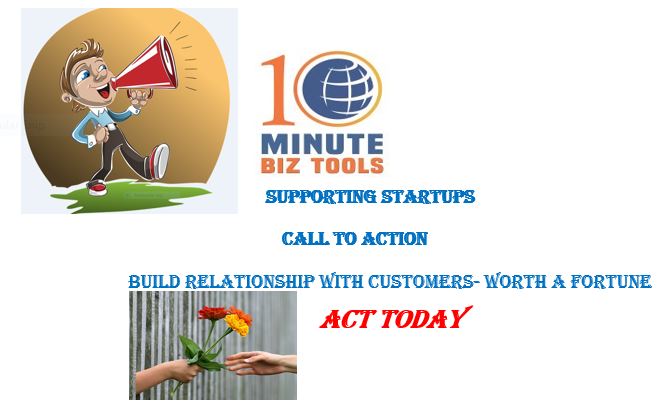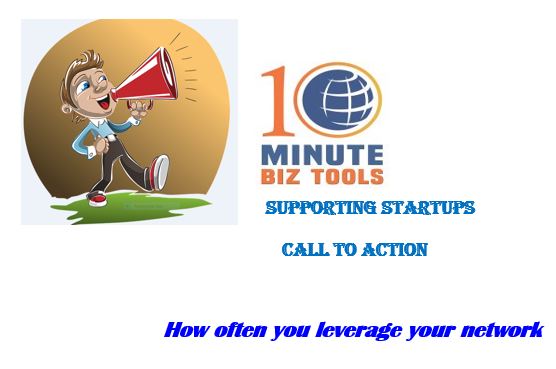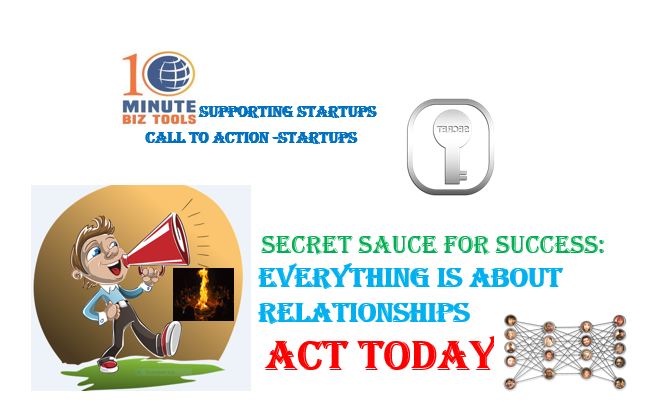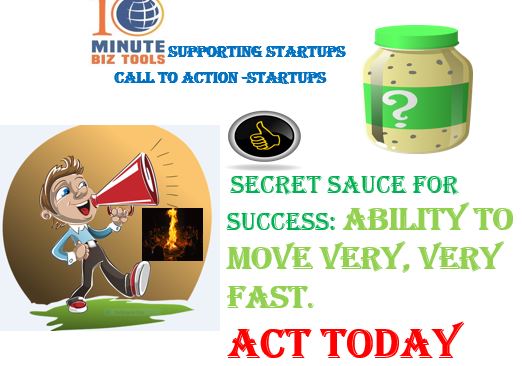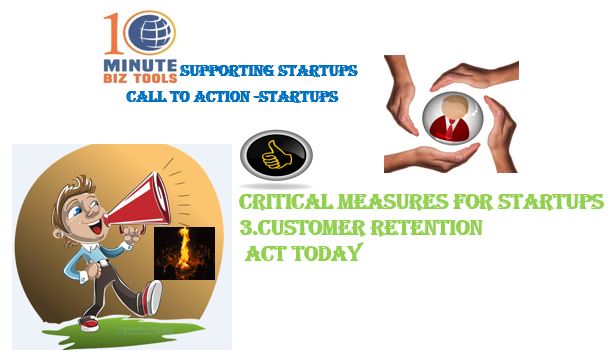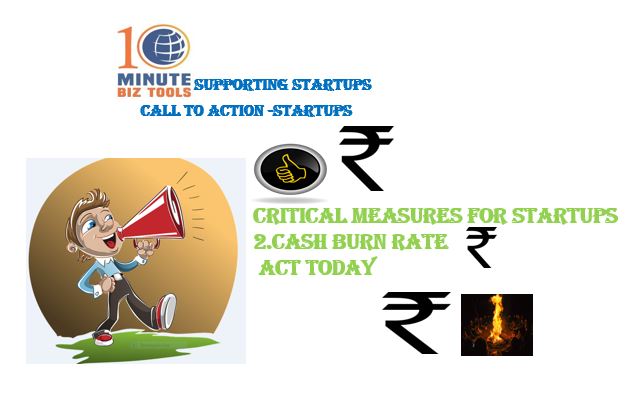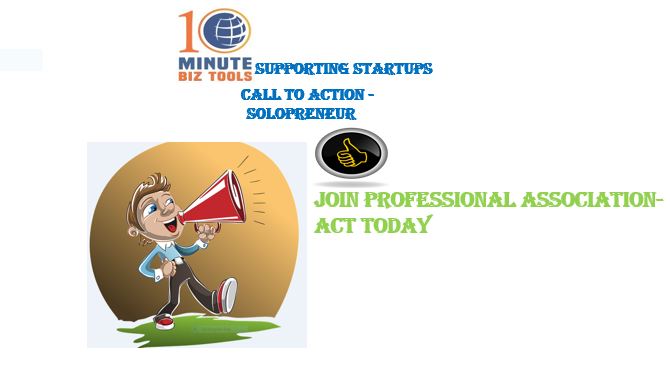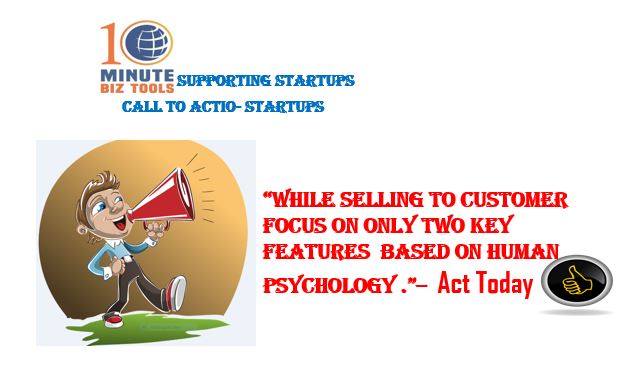 ​