Campus Entrepreneurship
The idea of Campus Entrepreneurship has been catching on. Colleges and universities are focusing on promoting entrepreneurship among students. It is an accepted fact that like any other skills these skills can also be acquired. 
There is need to generate employment in all economies whether developed or developing world. It is not possible for governments or private sector to provide gainful employment to all graduating students. Hence the focus is on Entrepreneurship, which leads to innovation and value  creation for the entire society. 
The incubation centers, mentors, angel, venture capitalists and government policies are providing an enabling environment. 
The entrepreneurship courses should be offered at both graduate and undergraduate levels.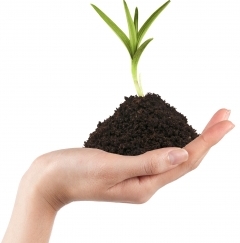 Image Source: posterize-freedigital
Campus Entrepreneurship- Paradigm Shift in approach
Entrepreneurship is tipped to become an even more important character trait for the next generation to enter the workforce.
Mung Chiang, the director of the Keller Centre for Innovation in Engineering Education at Princeton, said the university wanted to help students, faculty and alumni become more entrepreneurial in business, government, and nonprofit work. "It's about broadening people's mindsets and capabilities."
Campus Entrepreneurship- Laeding Global and Indian Campuses
Below are some of the leading global & Indian campuses offering entrepreneurship. 
Global Campuses 
Harvard University
Babson College
Stanford University
Cambridge University
Nanyang Institute of Technology-Singapore 
Indian Campuses 
IIM- Ahmedabad
IIM- Bangalore
EDII- Ahmedabad
XLRI- Jamshedpur
SP Jain Family Business Management
IIT -Kanpur
IIT- Bombay 
IIT- Madras 
Campus 

Entrepreneurship

- Process for Building  Entrepreneurial Skills

1.Faculty Resources 

Colleges need to set up Entrepreneurial Centers. This Centre, preferably, should have a Director with research background in entrepreneurship  or  with startup experience. The Director should be supported with a faculty team, trained in entrepreneurship education. 

2.Advisory Board 

The advisory board should have startup entrepreneurs, alumni entrepreneurs, Angel Investors and research fellows in entrepreneurship 

3.Incubation Center 

In the USA, leading Universities have incubation centers of 10000 square feet and above.

Alumni Entrepreneurs generally tend to financially support the incubation centers. 

4.Students 

In the beginning of the academic session an orientation program for all fresher should be conducted. Those students, who would like to pursue entrepreneurship, should be asked to register for a formal selection process.
Campus Entrepreneurship- A Skill Building model
The model is based on experiential learning concepts and the class room sessions are very limited. 
i.             The selected students should be formed into of team 4-5 members.
ii.           They should meet an entrepreneur, preferably, in their business domain. This will help to understand that  entrepreneurship is not a 100-meter dash but a marathon.
iii.          The students should make a presentation on their learnings
iv.          They can support startups by working as interns during their semester breaks
v.           The students should prepare a formal business plan and participate in Business Plan competition held by other Colleges. Some successful winners have used the cash prize from the competition as seed fund to start their ventures
vi.           It is vital to promote Campus companies
vii.        These students should also be encouraged to work in startups in  the area of sales and marketing. Learning selling skills is critical for any startup entrepreneur
Campus Entrepreneurship-

An Experiential Learning Experiment

Prof. Tina Schilling—Executive Director, Stanford Technology Ventures Program (SVTP) conducted an experiment in Entrepreneurship Class. The process and a few highlights of results is reproduced below. 

"What would you do to earn money if all you had was five dollars and two hours?  

This is the assignment given to students in one of her classes at Stanford University, as part of the Stanford Technology Ventures Program.

Each of fourteen teams received an envelope with five dollars of "seed funding" and was told they could spend as much time as they wanted planning. However, once they cracked open the envelope, they had two hours to generate as much money as possible. She gave them from Wednesday afternoon until Sunday evening to complete the assignment.

Then, on Sunday evening, each team had to send her one slide describing what they had done, and on Monday afternoon each team had three minutes to present their project to the class. They were encouraged to be entrepreneurial by identifying opportunities, challenging assumptions, leveraging the limited resources they had, and by being creative.

Results and Learnings

Standard Responses:

Starting a car wash or lemonade stand using 5$ to buy materials.

Winning Team's approach

How did they do this? Here's a clue: the teams that made the most money didn't use the five dollars at all. They realized that focusing on the money actually framed the problem way too tightly. They understood that five dollars is essentially nothing and decided to reinterpret the problem more broadly: What can we do to make money if we start with absolutely nothing?

They ramped up their observation skills, tapped into their talents, and unlocked their creativity to identify problems in their midst—problems they experienced or noticed others experiencing—problems they might have seen before but had never thought to solve. These problems were nagging but not necessarily at the forefront of anyone's mind. By unearthing these problems and then working to solve them, the winning teams brought in over $600, and the average return on the five-dollar investment was** 4,000 percent! If you take into account that many of the teams didn't use the funds at all, then their financial returns were infinite.

An Example

One group identified a problem common in a lot of college towns—the frustratingly long lines at popular restaurants on Saturday night. The team decided to help those people who didn't want to wait in line. They paired off and booked reservations at several restaurants. As the times for their reservations approached, they sold each reservation for up to twenty dollars to customers who were happy to avoid a long wait. 
Campus Entrepreneurship- Conclusion
Promoting Campus Entrepreneurship has become a necessity. The colleges which run an effective entrepreneurship programs are able to attract students who have entrepreneurial aspirations. It has been observed that the students undergoing formal entrepreneurial skill building process are also able to crack the tough corporate selection process compared to their peers.