Startup Trial and Error
In a Startup Trial and Error is a continuous process. Anyone who has set up a business knows this. It is very rare that the original idea succeeds. The reasons for the idea not gaining acceptance may be many and sometimes, may be beyond the control of the startup entrepreneur.
The startups which have tried and failed have come out with a new idea or modification of the failed idea. Failure helps in learning. However, the ability to face failure, adapt and quickly recover is a way to succeed.
A compilation of startups who have been able to overcome failure and set up successful businesses and the lessons they learnt will help all budding entrepreneurs.
"It is common sense to take a method and try it. If it fails, admit it frankly and try another. But above all, try something." -―Franklin D. Roosvelt
Startup Trial and Error- Quote
The Value Of Trial And Error In Entrepreneurship-Robin Bruce
Beneficial failure, the kind that teaches you along the way, requires a trial-and-error approach, where you make small, increasingly informed bets until you've learned enough to seize a larger opportunity. If you move forward with this mindset, and understand that failing early, cheaply, and often can actually mitigate risks when you're ready to move on to bigger opportunities, you're off to the races.
This kind of trial-and-error approach tackles the fear of failure head on, and makes much more sense than making big bets with your (and other people's, if you have investors) time, money and reputation and simply hoping for the best.
https://www.forbes.com/sites/robinbruce/2016/10/26/the-value-of-trial-and-error-in-entrepreneurship/#63c3d64138a0

Startup Trial and Error- Real Life Stories - Source-TOI
1.      Chai Point- A Tea Retail venture
Amuleek Singh Bijral is an Engineer and a Harvard Graduate. He had several years of corporate experience He is a tea fanatic and was keen to set up a tea selling business.
Amuleek invested INR 3 million in 2010 in launching a few outlets in crowded streets of Bengaluru. He priced the tea at INR 7 per cup to compete with regular tea vendors. The venture failed to take off and Aumleek closed it after a year.
He went back to the drawing board and came back with a better quality tea. He priced it at INR 30 per glass -outlets in upmarket locations.
Today Chai point sells 150000 glasses per day across five big cities. He plans to have 100 outlets. Delivering chai by electric scooter and use of bio-degradable cups is the innovation adopted by Chai Point.
Lessons Learnt
"I learnt from my Professor that a brand has to be aspirational. It should be priced at a premium. The market could be there, the execution could be right, you could fail if your position is wrong.
2.     ADADYN-Kiran Gopinath
 Kiran noticed that internet is growing in India and based on his domain expertise launched Internet marketing company 'Webshastra'. He even raised $ one million venture funding. Business could not take off as planned due to dotcom burst and not many internet users. Finally, the business was sold.
"I learnt to do all the hard stuff. I learnt it is important to face the reality, to know when to shut something down when things are not working. An entrepreneur cannot just be emotional"
He immediately started a digital advertising technology company called Ozone Media whose name changed subsequently to ADADYN. The venture received funding of $ 4 million from VC. The company has expanded and has clients in the USA.
3.     Shotang – Anish Basu Rai & Anterpreet Singh
Serves various components of the retail ecosystem-retailers, distributors and manufacturers. Enables retailers to order and pay online for the inventory they sell from offline stores.
"Everything is built from scratch. Besides every assumption on company building is put to test and you know after iterations what works best for you. Persist with things that you know and develop the ability to let go of things as well."- Singh
4.    BLUESTONE- Gaurav Singh Kushwaha
Kushawa, an IIT Delhi alumnus started an online entertainment portal "Chakpak'' in 2006. This business could not make much money and eventually was sold to Flipkart in 2010.
He spotted an opportunity in online jewelry store business. He started 'Bluestone' in 2011 with a venture capital funding of $ 5 million from Accel partners.
Three years later he has a revenue of INR 800 million. He has attracted further VC funding from Ratan Tata & Kalaari Capital.
Startup Trial and Error- Books
John Mullins and Randy Komisar have published a book  with the title 'Getting to Plan B'. The book is based on their research that successful companies have always changed their plan from A- B-C-D when the original idea did not work.
"As an Entrepreneur, I know how painful it is to sacrifice an original business model. However, many successful startups, including my own, have evolved through trial and error into robust and sustainable business. Going to plan B shows how altering an initial business plan can be vital for success."- Kiran Mazumdar Shaw – Chairman & M.D of Biocon Limited.
Startup Trial and Error- Conclusion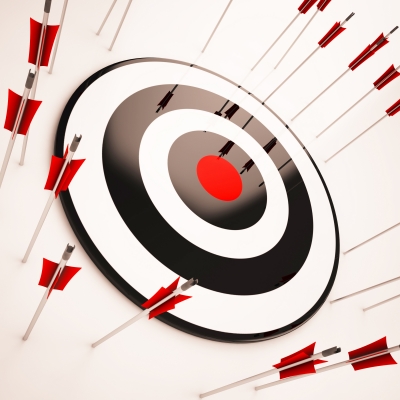 Startup Trial and Error Image Source: Stuart Miles
"We have some good ideas here. But the only way to know if they're workable is to try to make them fail. If we fail to fail, then maybe we're on the right track." -― Orson Scott Card- The Lost gate 
Any startup entrepreneur should realize, in the beginning the idea may look sound on paper but it is the market which decides whether it can succeed. They should be ready to adapt and try again. Trial and error is always part of any startup.
Lean startup is a way to minimize risks before the idea is accepted and growth of business is planned.