Campus Startup Tips Series
WHY Campus Startup Tips Series
Campus life is fun and you are among creative minds. Earn while learning can be followed.
Low Capital Investment ideas which have been successfully used by many students for you. Some of them have converted their passion into business.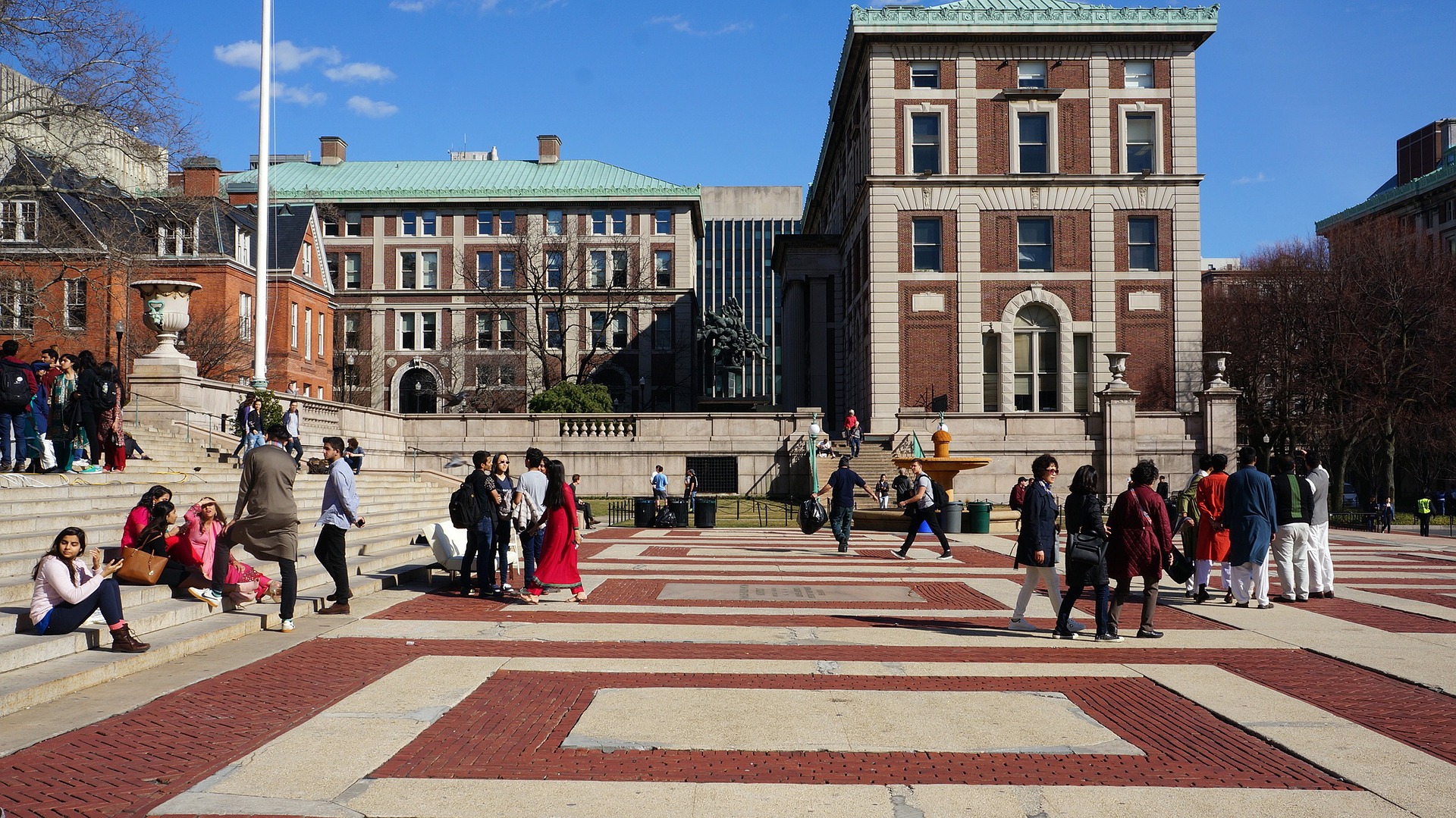 Campus Startup Tips Series #014 :  Use of Campus Incubation Centers and Startups
IIT's are a hub of entrepreneurial ventures from their incubation centers. IIT-M claims 140 startups  from their incubation centers. If you have entrepreneurial ambition look at campuses with incubation centers.
Read the story of Ather Energy who have come out  with smart scooters. They wanted to launch Lithium ion batteries with longer life but ended  with a product which is need of the hour for sustainability. 
Tarun Mehta and Swapnil Jain, classmates from the Indian Institute of Technology-Madras, were barely into their first jobs when they decided to build a new design for lithium ion batteries. Mehta remembered a couple of college seniors starting businesses with the help of IIT-M. They reached out to their professor, R Krishnakumar, for support. This was in late 2012. 

Krishnakumar assured them of all possible support and urged them to come back to IIT-M as project associates. Their project .. urged them to come back to IIT-M as project associates. Their project transformed into an electric vehicle and their company, Ather Energy, is preparing to roll out its first smart scooter, S340. The company is backed by Hero Motocorp, India's largest two-wheeler firm. 

 The automobile industry is in the midst of a huge technological disruption. Today, electric is the preferred choice because of its inherent efficiency that will shape urban commute and the cities of tomorrow. In parallel, the world around us is getting connected, enabling integration of devices and making our life experiences seamless. Intelligent vehicles will revolutionize our commute experience in the future and the Ather 450 stands at the cusp of this exciting reality.

Ather Energy has just announced that its 450 electric scooter has received FAME-II certification.  This means, the subsidy amount for the scooter has now gone up from Rs 22,000 to Rs 27,000. As a result, the on-road price in Bengaluru has gone down by Rs 5,000, from Rs 1.28 lakh to Rs 1.23 lakh.
Sources- Ather energy website and economic times
Campus Startup Tips Series #013:

Insomnia Cookies- A Successful Campus Startup
Emulate and learn from Success Stories
Insomnia Cookies was founded in a college dorm room in 2003 at the University of Pennsylvania, by then student, Seth Berkowitz and we have been feeding the insatiable hunger of our fans ever since. What makes us so great? We specialize in delivering warm, delicious cookies right to the doors of individuals and companies alike – What's not to love?
Today we have more than 100 locations and are still growing! Whether you're feeding a craving or a crowd, our offerings of cookies, brownies, cookie cakes and even cold milk have you covered. We also serve and deliver ice cream at most of our locations. - For real!
No matter what your cookie needs - - from late night study breaks, sending gifts to a college kid far from home, anniversary gifts, birthday gifts, just-because gifts or group orders for your next event or meeting... Insomnia Cookies are available when you need them most with most of our locations delivering from 10am-3am, daily.
https://insomniacookies.com/about
Campus Startup Tips Series #012:


Start-up tips: 6 smart ways students can make money
From blogging to web development, Ajinkya Potdar lists some of the coolest ways students can turn entrepreneur while they are still in school.
The current generation of students and GenZers (those born in mid-1990s to mid-2000s) no longer want to wait to attain a degree or complete his/her education to pursue entrepreneurship.
They are inspired by the stories of Mark Zuckerberg, Ryan of Ryan Toys Reviews to shape their life goals to do something of their own. And more importantly, at a younger or earlier age than others.
According to research collected from a host of sources published by OnlineSchoolsCenter.com, GenZers have different goals.
Almost one in four students plan to pay for their own college education.
About 40 per cent plan to become entrepreneurs.
And almost half believe they'll create something that will change the world. 

Therefore, it has become more than necessary to provide young students, especially those in middle or high school the opportunity to practice entrepreneurship at an early age.
 Source:
https://www.rediff.com/getahead/report/career-start-up-tips-6-smart-ways-students-can-make-money/20190415.htm
Campus Startup Tips Series #011: Get Inspired by Campus Success Story- Bluegape by IIT Kanpur Students
 Ayush Varshney and Co-founder Sahil Baghla were usual IIT Kanpur students who started Bluegape from their hostel rooms.
 The seed capital came from the salaries they had just raked in—Baghla, who was in his third year then, had bagged an internship in the US, so money was no constraint.

Their venture began life as a personalised poster company with a clientele limited to their campus. The duo received orders from fellow students, got the posters printed at a local shop that was 20 km away and then delivered these to their peers. In the process, they pocketed 20% of the sale price as their profit. In the ensuing three-odd months, they earned a turnover of Rs 1 lakh a month. Convinced by their initial success, the duo decided to expand the website to a national level in December 2011 by taking orders online and setting up a payment gateway.

The business model was simple. Anyone with a picture they had copyright to could send it across to Bluegape, mentioning the size of the poster that they wanted. The portal would print and deliver it within 4-10 days
Source- Economic Times
Campus Startup Tips Series #011- Join Colleges/ Universities with Incubation Facilities
Aspiring Student startups:If you are brimming with ideas and definitely want to be of your own join campuses with incubation facilities.
Enabling atmosphere, availability of mentors and interaction with peers are a bonus
LEARNING CURVE MAY GET REDUCED
Campus Startup Tips Series #010-Customer Interaction 
Opportunity to learn startup lessons
A few food delivery apps are using the services of college students to deliver food post college hours. A great opportunity to earn and learn.
Provides scope for interacting with the customers. Moments of truth is a great learning if you have entrepreneurial ambitions.
Campus Startup Tips Series #009- Night Time Tea and snacks service for  hostel inmates
You and a few of your friends are good at preparing samosas and a good cup of masala tea. You rent a room across the hostel where the night birds can come and have a bite when usually hostel mess is closed.
Campus Startup Tips Series #008 - Tutoring Services
ZERO INVESTMENT IDEAS Series

I have seen students pursuing degree course tutoring the Pre-University students especially Mathematics.
You can eventually launch a tutorial center.
Campus Startup Tips Series #007 - Web design and 

Maintenance
Students pursuing technical courses like Computer Engineering/ Science or students with passion for developing websites can offer their services for other campus startups. They can become sweat equity partners .
Online presence has become essential for any startup and the campus students can offer their services to any outside startups by having their own websites.
Campus Startup Tips Series #006 -Resume writing Services

Every Student especially after MBA wants to be placed before leaving college campus.Are you good at presenting information?
You can start a resume writing service and help students put their experience in the best possible format and phrasing words to attract interview and career opportunities.
Source:rediff.com
Campus Startup Tips Series #005 from 10minutebiztools.com
Event Management
This idea requires low capital and you can launch when you are at the campus.
Tips
1. Work as a intern in an event Management startup
2. Learn the tricks of the trade
3. Start at low end of value chain like organising  birthday parties
4. You can supply event management materials like ballons, Cardboard, candle, paper buntings etc
5.If you can gt a partner launching becomes easier
Campus Startup Tips Series #004 from 10minutebiztools.com
Green Business Ideas
 I am concerned about environment.I want to start a Green  business.
- literally means earth- or not harmful to the environment (see References 1). This term most commonly refers to products that contribute to green living or practices that help conserve resources like water and energy. -products also prevent contributions to air, water and land pollution.

1.Organic Beauty Products.Test it before selling it
2.Green Gift Shop in the campus
3. Sale of used bottles
4. second hand book shop
Campus Startup Tips Series #003 from 10minutebiztools.com
How do I raise Capital to test my idea?
1. Form partnerships with friends and share the capital.It teaches you teamwork and role clarity
2. Participate in as many business plan contest as possible. If you win sometimes there is decent CASH prize. Use it a capital.You may meet a mentor or  a person willing to give seed capital.
Campus Startup Tips Series #002 from 10minutebiztools.com
Where do i get Ideas from? I do not have much capital
Low Entry barrier and low capital cost ideas for you
20 SMALL BUSINESS IDEAS for College Students
Watch this VIDEO- only around 190 seconds
https://www.youtube.com/watch?v=w5tsGqiQCdA
Campus Startup Tips Series #001 from 10minutebiztools.com
Connect with other students-Jake Croman
College offers students lots of spare time.
While you're building your business, connect with fellow classmates and students for recruitment opportunities.
Consider pitching the idea of collaboration to them and make it a learning opportunity for everyone.
Many startups have employed students for onboarding.
College is a multidisciplinary hub. You're more likely to meet well-rounded individuals with diverse ideas to produce intersecting and innovative concepts.
​