Ecopreneurs
Ecopreneurs are entrepreneurs who have spotted opportunities in the environment to start businesses which supports sustainability. They care for the future generations who face the consequences of abuse of nature by the previous generations. They are sensitive to maintaining ecological balance while making money with innovative solutions.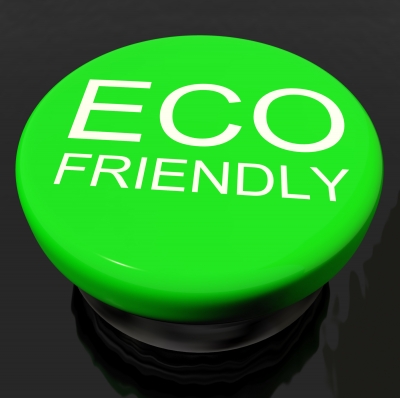 Image source:stuart miles
Definition
"Ecopreneurs are entrepreneurs whose business efforts are not only driven by profit, but also by a concern for the environment. Ecopreneurship, also known as environmental entrepreneurship and eco-capitalism, is becoming more widespread as a new market-based approach to identifying opportunities for improving environmental quality and capitalizing upon them in the private sector for profit. -Schuyler
Environmental entrepreneurs are people that believe that environmental products and services can serve as a synergy of business opportunity and environmental responsibility. 
Why Ecopreneurship?
Eco friendly product businesses are also called green businesses. The world has realized that climate changes and its impact on humanity is a huge problem. We have seen the consequences of modern living which is causing global warming, drought or excess rainfall. The political leadership of every country has pledged to bring down emission levels and contribute to the sustainability of the environment. This near crisis situation has provided opportunities for Ecopreneurship.
Eco-friendly products are products that do not harm the environment, whether in their production, use or disposal.
Strategic direction by Policy Makers
Image Source: digital arts
The strategic direction in the following areas has opened up new doors of opportunities. This has been seized by many entrepreneurs who help in sustainability of the environment.
      Reduce, reuse and recycle is the approach adopted. Waste to wealth is the new buzz word and this has created many an Ecopreneur.
      Indiscriminate Use of chemical fertilizers and pesticides has caused diminishing yields and the soil becomes acidic. This has prompted use of environment friendly organic fertilizers, natural pesticides etc. The produce is labelled as organic food and this business is growing rapidly.
      Auto emission is of serious concern and stringent emission norms have been prescribed for this booming industry especially in the developing world. Electric Cars are considered as an alternative to fossil fuel cars. Governments are providing incentives to switch over to alternate fuels like bio-diesel and lowering taxes on electric cars.
      Electric power from coal as a fuel has thrown up huge problem in terms of pollution and dust, causing human misery. Wind energy and solar power which are environment friendly, are being promoted.
      Increasing green cover by promoting afforestation.
Ecopreneurs- Green Startup Business Ideas
Source: ecopreneur.co.za
1.   Solar Laundromat
2.   Waterless Carwash
3.   Ecotourism & Related Services
4.   Eco Transport rental service
5.   Bio-Diesel Production
6.   Organic Farming
7.   Plastic recycling
8.   Composting
9.   Organic coffee Shop
10.Green Products Retail store
Green Business Innovations
(Source; Company websites)
1.   Haathi Chapp
Mahima Mehra has come up with a method to convert elephant dung into paper.
Innovation: Usable sheets of paper made of elephant dung
Mahima got this idea when she went on trek to a hillock where elephants are used to carry visitors to the top of the hill. When she noticed the elephant dung had a similar fibrous structure like raw material for paper the idea of producing paper made out of elephant dung occurred to her.
This helps in reducing the cutting of down trees to produce paper.
2.Daily Dump
Daily Dump, Bangalore
Innovator: Poonam Bir Kasturi
Innovation: A service that helps people manage their household waste and convert it to useful high-quality fertilizer using a three-tier composter Kambha. She found a low cost solution to the urban living to convert organic waste to compost thus contributing to eco-system.
'Waste a fresh perspective' is what the company website proclaims. Organic waste generated by individual homes or businesses is converted to organic compost.
 The impact of daily dump is that 27,345 kgs. of organic waste is saved daily.
Ecopreneurs- Conclusion
Image Source: stuart miles
Green products are biodegradable, recyclable or compostable. Hence, they do not harm the environment or upset the ecological balance when they are disposed of.
There are also ecofriendly products that are made out of recycled materials. These recycled products help conserving reduce the new raw materials and reduce the amount of waste sent to landfills and incinerators.
The Ecopreneurs help in reducing carbon foot print by using technology  and following the golden rule of  reduce ,recycle and reuse products. The government supports through various policy initiatives. The VC industry has earmarked funds for green ventures.
There is enormous scope for low cost startups in the area of ecological conservation and protection.