Startup Success Stories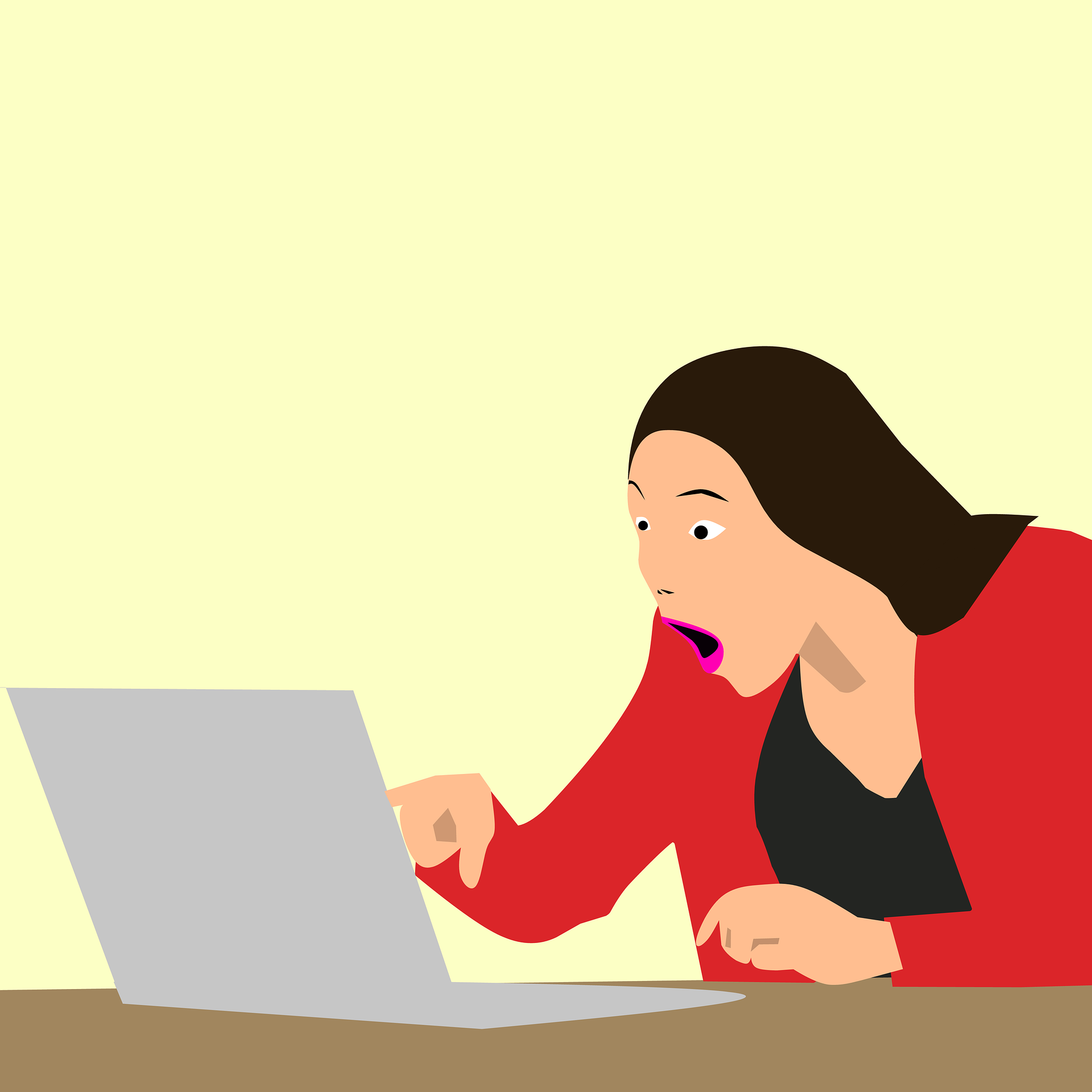 Startup Success Stories is to inspire aspiring Startups. You too can have your Aha moment. The stories cover different verticals. The common theme is the startup entrepreneur's passion and drive to succeed. They may face challenges but overcome the obstacles.
Startup Success Stories Series # 039 
I called a startup idea stupid, and it turned out to be Pinterest- Dustin Curtis

Startup Success Stories Series # 038




Success Stories of Startup Marketing Strategy:

 Learn from these stories 

✌
5 Startup Marketing Case Studies to learn from-Shivankit Arora-Founder @ Marketing Masala
Learn about Marketing Funnel before you embark on  marketing strategy for your startup
Importance of Marketing
The rate at which your business will grow majorly depends on the marketing factor. Marketing is the only way which introduces the product or service to the targeted audience and leaves its impact on them. You may have the most promising deal or product but it is of no use until it reaches to its potential customers. Marketing comprises of mainly advertising, promotions, sales and public relations. It is very essential to make the community aware about your business and service to attract the attention of the customers and expect growth in the business.
It becomes clear from the article that one needs to know in which part of the marketing funnel their business lies and should choose the best marketing plan accordingly. It is the only way which can lead your business on the top-notch.People might lose chances and fail at some strategies, but if they hack the relevant marketing plan, they are half way through it.
 Click to unlock: https://www.linkedin.com/pulse/5-startup-marketing-case-studies-learn-from-shivankit-arora/


Startup Success Stories Series # 037- Successful  cake startup by a mompreneur 
Gauri Kekre 
to inspire you
My Personal Finance Story: How I Started a Successful Cake Business?-Gauri Kekre is a mompreneur and the creative head and the artist behind Li'l White Oven.
Foray Into Baking
Out of frustration, and not knowing how to spend my time at home, I began dabbling in baking. Not as a career option for I sincerely thought I'd resume dentistry once the little one was a little older. I watched TLC shows like Fabulous Cakes and Cake Boss and wondered if one could do that in our country. Whether the resources would be available. Before I knew it, I had had a lot of research in my kitty. From recipes that work, to resource availability in my city and outside, I had a wealth of knowledge.A few custom cakes down the line, and I knew I was hooked. I knew there was no looking back. When I consciously decided to make the switch, I knew there would be a cry of outrage from a lot of people. However, I made the switch and here I am today telling my humble story.
My three point advertising mantra has been:
Nothing beats word of mouth publicity – Even today in the day and age of social media, especially in the day and age of social media, word of mouth publicity is the most important way to get your clients. Because these clients will come with you in good faith.
Solicit feedback 
Solicit feedback from clients. Not all feedback will be stellar, and I have had my share too. But even critical feedback is positive feedback. Getting critical feedback is most important for you to know where you are lacking and which area in your business needs improvement. Always be open to feedback and be grateful for both reaffirming and critical feedback.
Stellar reviews
 Reviews are very important. This is one thing I learnt whenever I would go online shopping. My criteria for buying a thing I like would always include a thorough examination of the reviews. What were others saying, what are their opinions? How was their experience with after sales? Which made me realize the importance of my happy clients' reviews on my page. Prospective clients will and do refer to other clients' reviews and make their decisions based on them. Of course, to get a positive review, you must have a class quality product as well!
Get Inspired by reading the rest of learning  by clicking
My Personal Finance Story: How I Started a Successful Cake Business? - Money View - Loans & Money Management
Startup Success Stories Series # 036- Successful Online startups to inspire you
10 Highly Successful Online Startups To Inspire Your Business
If you want to take your business online but you do not have sufficient experience or for some reasons your online business is not taking off as you expected to, you can follow the examples of the below mentioned successful online startup companies who shine like Venus in this vague glitz of the Internet.

https://www.lifehack.org/374420/10-highly-successful-online-startups-inspire-your-business

Startup Success Stories Series # 035

 12 Women Foodpreneurs Redefining The Restaurant Industry
Here are the success stories of 12 inspiring and women foodpreneurs – restaurant owners and, chefs who are changing the way the industry works one ingredient at a time.
Since forever, women have been known for being homemakers and cooking food in their home kitchens. Women foodpreneurs have conventionally never really been exposed to pursuing this passion as a career for one reason or another. This stands accurate not just for India but the world over.
However, there has been a massive shift lately. Breaking the norms and criteria, women are now taking their culinary skills outside their homes and are using their entrepreneurial and pioneering skills to take dominant and considerable strides in the restaurant space.
Careful planning and thoughtful execution led Ganapathi to establish one of the most reputed food-truck brands in Delhi.
Jain has had her fair share of challenges while running the business, yet her determination and flair for baking has kept her going on and becoming one of the finest foodpreneurs in the space.
Mehreen Bindra Of Oh Bao  is diligently working every day to promote the ready and packed meal business via strategic tie-ups with various corporations.
Rest Click-Success Stories Of 12 Women Foodpreneurs Redefining The Restaurant Industry | The Restaurant Times
Startup Success Stories Series # 034- Indian Mompreneurs Success Stories to inspire you
Your talent is your key- Act Today
Here is a story from The Hindu (  by Rani Devalla)  of two mompreneurs from Visakhapatnam to inspire you.
Tasneem Khorakiwala -Silk Painting
"My passion for silk painting drove me to experiment with innovative ideas. That's how my brand Tasneem.K came into existence giving way to new formats of steamed silk fabric creations such as bags, table runners and lehenga and kurta borders," she says.
Tanya Narayan,-Art and craft training
"More importantly, my world changed after I got into this colour-dabbing training session. Besides convenience, I could grab some me-time regularly and not just confine to household chores. This apart, spending quality time with the little ones wielding the brush and palette rejuvenates me to a great extent," says Tanya, a mother of two children.
Startup Success Stories Series # 033- InterviewBit
Solve problems and be on the path to success but with low capital investment. Read the story of Interview bit
Anshuman Singh -Co Founder at InterviewBit

Co-founded InterviewBit ( http://www.interviewbit.com ) with the intention of bringing down the attrition rate in the field of online programming. InterviewBit is a platform which can provide a structured and engaging approach to technical interview preparation, just like a personal coach.
It's free, and it provides a structured and engaging approach to your interview preparation, just like a personal coach.
Startup Success Stories Series # 032- Services Startup Success Stories
Get Inspired and use your skills and 
creativity
10 Home Service Startups in India for all your daily needs- Team THS
No Indian home can deny the kind of effort that is required to keep things right. Every day a new problem pops out – either the fan stops running or the taps start leaking. Every Indian home have their own set of phone numbers that are dialled too frequently for a regular maintenance and it's no less than a headache if someone denies to drop by. Reliability is another issue that needs to be dealt with. According to an industry estimate, the market for local services in India is currently estimated to be worth INR 9 billion. Seeing this opportunity, a number of home service startups came up in the last few years while only a couple of them could survive.These startups are providing their customers with reliable service professionals for every kind of work that an Indian home requires – plumbers, electricians, fitness instructors, wedding photographers, tutors, musician, Ac Repairer, home cleaners, beauticians and much more. Here are top 10 home service startups in India for all your regular needs:
 Learn from them-https://in.thehackerstreet.com/home-service-startups-india/
Startup Success Stories Series # 031-
⦁ My Eureka moment- True Story-Toehold- Jayanth Sharma
"Photography is at its most powerful when style flair and content originality come together," says Jayanth Sharma
My Startup Idea: Toehold's Co-founder on His Eureka Moment: Times of India, 25 March 2018 Winning awards for wildlife photography made me realise I needed to take this seriously"
The idea: To start a travel and photography company
Eureka Moment: Jayanth Sharma inherited his passion for photography from his father. Growing up in the 80s, Sharma watched his father teach photography. He moved on to work in the IT industry, but kept up with photography as a hobby. "I pursued it in my free time on weekends. In the mid-2000s, I won a couple of prestigious awards for my wildlife photography. That was when I realised I needed to take this up seriously," he says. He quit his job at Accenture in 2007 and started doing freelance photography. Soon, he got together with his photographer friends and launched the company in 2010.
Early days: Sharma started conducting photography workshops. "I had to get used to not getting a regular salary but I slowly expanded to doing photography trips as well," he says.
Biggest challenge: "Since no one had done this before, we made mistakes and learnt from them. There was no benchmark. Convincing people to pay for our service was difficult," he says. When they registered with the registrar of companies, they had to define both travel and photography.
Present day: The company rents cameras and equipment, conducts workshops, and organises photography trips. In eight years, it has conducted tours for 25,000 people in India and abroad. Around 9,600 people have taken their workshops
https://www.toehold.in/blog/my-startup-idea-toehold-co-founder-his-eureka-moment/
Startup Success Stories Series # 030
Tips for  Aspiring Mompreneurs to Succeed from successful Mompreneurs
5 successful Indian mompreneurs you must follow!-CHARLENE FLANAGAN 
·         Business person or not, your view of the world is most definitely going to be from a completely different lens. Now, when you're a mother, that word takes on a whole new meaning.
It influences the way you look at things, how you deal with everyday situations, but most importantly, how your actions and professional life impact your children.
For most women making their way in the male dominated entrepreneurial world, their ventures are, more often than not, considered a hobby or a way to  while away their time when the kids are away at school.
·  We're here to prove you wrong. Allow us to introduce you to seven women who have not only managed to take care of their homes and families, but are building empires and legacies, one baby step at a time!
·         Entrepreneurial wisdom…
"My advice would be to never give up on your dreams and do what you are passionate about. It is also necessary to keep your family involved, so that it makes the business a more fun experience and your family's support is definitely a motivational factor for you to aim higher. "-  NIDHI BATRA, 31, Co-founder and Director, Nirvana Excursions, Mumbai
Click on to get PEARLS of wisdom  for you the MOMPRENEUR to succeed-http://motherandbabyindia.com/5-successful-indian-mompreneurs-you-must-follow/
Startup Success Stories Series # 029
Gyan from failed startups- Learn, Act and  improve your chances of startup success
Lessons learned from a failed startup-Danny Roosvelt
Starting a company is hard. But "failure" definitely isn't one of the words I'd use to describe my experience.
Dylan Sather and I spent the last year and a half building a suite of tools aimed at helping people get more stuff done at work. We built 4 apps that were used by thousands of people at more than 100 different companies. Though we didn't set out with a goal of building 4 distinct applications, we iterated our way through a number of ideas until we landed on  Rate That Meeting .

We offered vitamins instead of painkillers. When software is presented as a solution to a problem, users want a one-click fix. But improving meetings at work takes more than a couple clicks. The long-term solution requires buy-in from upper management and continuous self-reflection from the entire organization. Technology can certainly help here, but there's no silver bullet — this took us longer to realize than it should have.
As a result, we had a lot of customers who liked Rate That Meeting but very few who loved it.
The core problem we never solved was securing conviction. Dylan and I decided not to seek capital from outside investors until we both had the confidence that Rate That Meeting solved the problem of unproductive meetings. Spoiler alert: we didn't get there.
There were glimmers of things that worked well, but they weren't strong enough and weren't growing quickly enough. We were trying to fundamentally change meeting culture at companies, and that's really hard to do.
Rest click:https://medium.com/swlh/lessons-learned-from-a-failed-startup-6f0dd86ddf95
Startup Success Stories Series # 028


3 Entrepreneurs Turn Hobbies Into Business Success 



Opportunity is all around you, if you have the courage to seize it, as these 3 entrepreneurs did.
There's work, there's fun, and then there's the misconception that the two must be exclusive of one another. More and more people are blending the two together, turning their passion projects into hugely successful businesses.
Whether these transitions were carefully planned, or growth was an unexpected but happy surprise, one constant remains: Each success was created out of opportunity.
What the following three entrepreneurs will teach you is that any hobby has the potential to become a profitable venture. Use their success stories as inspiration, and find out how to blend your passion with business to succeed.
https://www.americanexpress.com/en-us/business/trends-and-insights/articles/3-entrepreneurs-turn-hobbies-into-business-success/

Startup Success Stories Series # 027:10 Successful startups in Health Tech Industry
With these growing health tech startups, larger trends come up with pathology, preventive healthcare, analytics, and emergency services among other things.

Over the past years, the healthcare startups were associated with medicine delivery solutions, providing diagnostic, enterprise, etc. But now, a new way of startups has emerged trying to solve the issues related to mental stress, reducing the painful processes such as chemotherapy in today's time.
These startups are not only filling the gap between the traditional and digital healthcare services and between the doctors and patients but are also creating an atmosphere to facilitate the best and faster healthcare services.
Source:
https://evolvers.co.in/blog/best-startups-in-india-in-2019/

Startup Success Stories Series # 026
Rural Startup  Successful Entrepreneurs
Villages is were close to 70% population of India lives. There are plenty of opportunities for startups. Emulate the following successful rural entrepreneurs in diverse fields.
Pooja of Jeevika making handicrafts
Desi Crew, the Rural Job:

 Saloni Malhotra started this startup with a desire to

leverage women and men in rural India with jobs




NanoPix

:

 This is a tech startup founded by Sasiekar Krish. The enterprise makes use of low quality cameras and image reading software for sorting high-quality grains from low-quality ones. 




 Gaatha

-

The 'Gaatha' project was conjured to play that key role of storytelling, and therewith bringing social and commercial benefits to the artisan settlements. We desire to become the instrument though which the artisans can directly connect with the global audience, we desire to be the resource which helps craft sell not as objects but stories and ideologies. We are vying to make not just 'sales' but 'dialogues' between the craftsmen and their patrons, encouraging 'co-creation' possibilities and a collective growth. We are committed to keeping all the good practices intact and all processes humane, just and ecologically balanced.




MAATRITVA

-

Maatritva is a project headed by Preleaf Technology primarily working on mitigating maternal deaths.

Maatritva helps in screening, Identification & Tracking of High Risk Pregnant Women by increasing compliance in health ecosystem and ensures the continuum of Care towards Birth Preparedness



Startup Success Stories Series # 025
Startup Failure Face It-May lead to success
How My Startup Failed -- But I Was Still Successful
Chris Coleman-GUEST WRITER
In the startup world we often hear the phrase "fail and fail fast." The thing that people don't tell you is that failing hurts.
In the words of rapper, Big Sean, "Last night took an L, but tonight I bounce back." That is the summary of my entrepreneurial experience.
Be patient.
The final lesson I've learned through my massive startup failure is patience. In a world where at the click of a button we can have food from our favorite restaurant delivered straight to our door, it can be hard to be patient sometimes.Read the fullblg-s://www.entrepreneur.com/article/295161
Startup Success Stories Series # 024


Not Much Capital- Tips from Successful Co-Founder of Shine Hub
The 'anti-startup' story: How to turn $1,000 into $15 million with no investment- ALEX GEORALEX
Traditionally, there are two ways to fund and grow a successful startup:
1.  Pitch to investors, get funded and grow like crazy; and
2.  Fund it yourself (usually by taking on debt) and grow like crazy. 
Both much harder said than done, but there is also another way, the 'anti-startup' way.
This is the story of ShineHub: a now thriving seven-figure business a friend and I started with nothing but $ 1000 and a vision for reshaping Australia's energy future.
Here is a step-by-step guide on how to 'anti-startup'. 
https://www.smartcompany.com.au/startupsmart/advice/shinehub-anti-startup-story/
Startup Success Stories Series # 023




Age is no bar for startup Success- Story of 9 Entrepreneurs 



Older Entrepreneurs: The startup mentality is not bound by age-BY OWEN LINDERHOLM | SMALL BUSINESS 
The Perception that young people are starting ventures may not be correct as Kaufman Fundation study shows that people above 40 have a higher success rate. However you woll be surprised to see people above 60+ have succedded.
Here are nine-and-a-half entrepreneurs who started their businesses aged over 60 and have had great success.
https://smallbusiness.yahoo.com/advisor/older-entrepreneurs--the-startup-mentality-is-not-bound-by-age-000959494.html
Startup Success Stories Series # 022

SQUATS- A wellness Portal Success Story
Join the community that's working towards a fitter, better and a smarter world
Jitendra Chouksey launched in January 2016, SQUATS.Started as a community on Facebook to address the challenges plaguing the fitness industry at a time when misinformation, distrust, non-accountability, unsatisfactory results, quick-fix solutions, and fad diets were ruining the industry's reputation. An acronym for 'Systematic Quantitative Unified Aesthetic Transformation System'
It has emerged as a revolutionary forum of around 4,50,000 health and fitness enthusiasts who help and support each other's fitness journeys.
Source-Financial Express
SQUATS'​ mission is to reach out to 50 million people and make them fit, create jobs in the fitness industry, teach people how easy it is to stay fit and move together as a Wolfpack. SQUATS started as a small group of people trying to help each other get fit and has evolved into an ecosystem that caters to health and wellness needs of more than 500,000+ users from all over the world. SQUATS currently offers it's services across different segments via its independent verticals that cater to end users, corporates, small and large gyms, food enthusiasts and aspiring fitness experts. Since the launch of SQUATS(www.squats.in) in jan 2016, we've seen unprecedented growth. The company promises to evolve into an ecosystem that will make this planet a little lighter and fitter.
Source-Linkedin
Hey, my name is Jitendra Chouksey. SQUATS started as a WhatsApp group where I would help my friends and family members get fit. When some of them got results, they told others and soon I was being chased by a lot of people who wanted me to make them fit. It wasn't easy for me to help so many people and so I started educating them. After-all, getting fit isn't exactly rocket science!
Around 2015, we created a Facebook group and started addressing people's queries around fitness and nutrition! It soon became a thriving community where people would learn, discuss, share, motivate others about adopting a healthy lifestyle! We realised that a lot of people, despite getting all the help, simply didn't have time to read and implement/experiment and they wanted someone to guide them in a more personal & accountable manner and that's when the idea of creating an online coaching platform struck me. I shared this idea with a select few who I met online through SQUATS group and they loved it. We collected a sum of around 90,000 Rupees and created our first website with the help of a developer. On 1st Jan 2016, we launched www.squats.in and rest is history. In the last three years, not only have we transformed and educated thousands, we've also created a positive change in the minds of people. SQUATS is not just a fitness company. It's a family! We wake up everyday, believing, that we will make this world a better place!
In 2016, I also met other amazing people through SQUATS and they became a core part of this family. Join me in creating a fitter, better and a smarter world!
Jitendra Chouksey-Founder, SQUATS, INFS
Software Engineer
ISSA Sports Nutrition Specialist
Source-Companywebsite
Startup Success Stories Series # 021




3 Examples of Successful Customer Engagement Strategies
Customer engagement is the corner stone of any business.Social media  offers a great opportunity.May be you  can engage customers at an affordable cost.
GOLDEN GEM
Know your audience.
Speak their language.
Foster strong emotional connections. 
Cater the customer experience to your most passionate promoters.
Take these steps to supercharge your customer engagement strategy.
Customer engagement describes the connection or experience a customer has with a company or brand, both online and offline.
The importance of a customer engagement strategy on driving revenue is undeniable. More engaged customers mean higher customer retention, lower churn, increased loyalty and customer lifetime value, and greater sales and revenue.
Tactics for driving customer engagement vary.Need inspiration?
Here are 3 examples of brands doing customer engagement right.
1.   Denny- Usong Twitter to engage
2.   Chiptole- Making Short Filims-You Tube
3.THE ROASTERY by STARBUCKS- For Coffee Connoisseurs
https://www.reviewtrackers.com/examples-customer-engagement-strategies/

Startup Success Stories Series # 020 : Success Story of 10 Home Makers
Get inspired by these stories. Get the Confidence and you too can do it.
These 10 Women prove that there is an Entrepreneur in every Homemaker-By BALWANT TRIPATHI
Breaking the glass ceiling, these 10 women have proved that there is a hidden Entrepreneur in every Homemaker. Read their inspiring success story.
Gone are the days when women would end up their entire life within the 4 walls of the house. Like other fields, women are making success stories in entrepreneurship. There are many examples of the women's success which not only inspire others but also give them guidance for becoming a successful entrepreneur.

To know what ways can help a woman who is living within the four walls of the house for becoming a successful entrepreneur, keep the reading continue as here we have collected and explained how a housewife could become a successful entrepreneur.
RekhaKakkar
RekhaKakkar-spouse of an Air Force Soldier write blog titled as My Tasty Curry. In her blogs, she shares her knowledge, experiences, and suggestions about food, photography, and travelling. For this, she spends most of her time in remote areas of military bases. 
https://www.jagranjosh.com/articles/these-10-women-prove-that-there-is-an-entrepreneur-in-every-homemaker-1505459021-1
Startup Success Stories Series # 019: Listen to Podcast  of a Success Story
"I had people believing in me long before I believed in myself." - Meghan Asha, FOUNDERMADE
About the Cycle of Entrepreneurship and how it affected Meghan's decision to become an entrepreneur
How Meghan learned from her past and made specific changes within her business
Her journey from having a big job on Wall Street and her decision to leave to be at CES and start her path to entrepreneurship
How her parents had a big influence on her journey
The art of staying focused
The importance of shutting down negative self-talk
Meghan's work with advisors, how they shaped her work and the growth of FounderMade
https://podcasts.google.com/?feed=aHR0cHM6Ly93d3cudGhlc3RhcnR1cHN0b3J5LmNvL3Jzcw&episode=YTc2OTQ3YzAtYTVmOC00YjA1LThlZmEtMGUyZTc5MzE4YTI2&pe=1&ep=6&at=1561951883676

Startup Success Stories: Series # 018: Farm Sector Sustainability and Productivity Improvement 

Successful Fertilizer Deep Placement Applicator for Paddy-Distinct Horizon Pvt Ltd
World's First Successful Fertilizer Deep Placement Applicator for Paddy. Minimises use of fertilisers and improves yield of paddy. The machine is given on rent  per acre basis.

Aush Nigam is CEO and there are three other co-founders
 A team of IITians who have opted to work towards our common vision to develop socially relevant technologies/innovations which can lead to sustainable rural development. Ones that can generate wealth at the grass roots level, lead to employment generation and improve the standard of living of our fellow countrymen. Presently we are focusing on R&D of Urea Deep Placement Powered Applicator  
Urea Deep Placement (UDP)-A two step process
STEP 1 Prilled urea converted to urea briquettes using briquetting machine 
STEP 2 Urea briquettes inserted into ground at specified spacing and depth
Source-http://distincthorizon.net/ & Yurstry.com
Startup Success Stories: Series # 017:

Corporate Employee turned Successful Entrepreneur-Steve Glaveski
Employee to Entrepreneur
The Mindset, Methods and Tools that Freed Me From The Corporate World and Gave Me a More Fulfilling Life
A Book By Corporate Employee turned Successful Entrepreneur, Author and Podcaster, Steve Glaveski
 BUT FEW COVER HOW TO MAKE THE LEAP FROM THE CORPORATE WORLD SUCCESSFULLY. IT IS CRITICAL YOU DEVELOP THE MINDSET OF AN ENTREPRENEUR AND SYSTEMATICALLY VALIDATE AND EXECUTE ON YOUR BUSINESS IDEAS. THIS ENABLES YOU TO REDUCE STRESS AND RADICALLY INCREASE YOUR CHANCES OF SUCCESS.
IN THIS BOOK, YOU WILL LEARN HOW TO:
·         Determine whether entrepreneurship is right for you and 11 alternative pathways you might take.
·         Develop the mindset and character attributes that are fundamental to success as an entrepreneur and do away with self-limiting beliefs and behaviours picked up in the corporate world
·         Validate your business ideas quickly and cheaply so that you can pursue worthwhile opportunities and avoid wasting time and money on the wrong ones
·         10X your productivity and sales through a number of incredibly effective tools and techniques.
and much, much more. 
https://www.employeetoentrepreneur.io/
Startup Success Stories: Series # 016 : 

Indian Entrepreneurs Success Stories – Who Started With Nothing
Normally anyone who aspires to start a business is worried about funding especially if you have meager amount to invest. The stories from bizztor should inspire you to cross the line to start your own ventire
With the help of this post, we are sharing you the success stories of  Indian entrepreneurs who successfully started with almost nothing. 
Success Stories of Entrepreneurs which will inspire you.
These stories hopefully will inspire you through your startup journey and will keep you motivated.   (these are not in any specific order or based on specific criteria)
Below Mentioned are Indian Entrepreneurs who started with almost nothing in hand and yet were able to make multi-million companies.
https://bizztor.com/successful-indian-entrepreneurs-stories/

Startup Success Stories: Series # 015: Technology Startup by Women Entrepreneurs
Five women-driven deep tech startups- Nandita Mathur
Mint has identified five startups that are using advanced technologies including AI (artificial intelligence) and machine learning to provide a gamut of solutions in diverse areas. All of these startups are co-founded by women who are passionate about the cause they pursue.
Click on the link below to get inspiration from their success stories
https://www.livemint.com/Companies/NXmXWjoeSiGItjgn2WITeN/Five-womendriven-deep-tech-startups.html
Startup Success Stories: Series # 014:  FINTECH STARTUP
RAZORPAY - Take from Co- Founder for Success
Razorpay Co-Founder Harshil Mathur On Funding, Accelerators, Fending Off 'Me Too' Startups, And More
The fintech startup is an online payment gateway which allows businesses to collect payments online through credit and debit cards, netbanking and mobile wallets. The startup's journey started back in 2013 having been founded by Shashank Kumar and Harshil Mathur in Jaipur, but are now based out of Bengaluru.
The company has the distinction of of being the second India-focussed startup to have made it to the Y combinator accelerator program back in 2015. It has raised a total of $11.6 Mn from two funding rounds in 2015 with another undisclosed round closed this past year in July and counts among many others, MasterCard, Tiger Global, Matrix Partners and the founders of InMobi, Snapdeal, Freecharge, as investors.
From starting with customers generating revenues of INR 2 Lakh a month to $15 Mn a month. Razorpay claims to have 13,000 merchants onboard with that number growing at an average of 1,000 merchants a month (3,000 in the month following demonetization), the company has come a long way.
Firstly, keep talking to your customers at every stage of your business development. Whatever be the product you are trying to build, whatever be the problem you are trying to solve, identify your customer's needs by talking to them and solve them. Razorpay has always had a very personal relationship with their customers. We never hesitated to sit with them and get feedback. Of course, we did not incorporate every suggestion that came our way.
https://razorpay.com/blog/harshil-mathur-on-funding-accelerators/

Startup Success Stories: Series # 013:

Environment  Friendly Startups
Inspiring story of two women whose basic academic background focused on protecting/saving our environment.
SoulPure founded by friends Nishi Bhuvandas and Uttara Ramkumar, SoulPure offers chemical-free bath and body skincare formulations through online channels in India and the Middle East.
SoulPure is a passion driven business initially set up at Bangalore in 2016, but moved it's base to Mumbai, India in 2018 which is run by Uttara Ramkumar (Founder & CEO) and Nishi Bhuvandas (Co-founder & COO). Our handmade soaps are made in small batches right here at our shop! We specialize in making pure and natural, handmade soaps and luxury skin care formulations that will help protect and nourish your skin. 
Our handcrafted soaps are all veggie and completely natural, packed full of the finest oils and butters to gently cleanse and moisturize, and scented with naturally uplifting essential oils sourced from USDA (United States Department of Agriculture) organic approved manufactures. The fragrance oils in our soaps which are particularly popular among our customers, is also sourced from USA which are IFRA (International Fragrance Association) compliant and phthalate free. We also strongly stand against animal cruelty hence none of our products are tested on animals and we make sure to source our raw material through cruelty free companies and through fair trade distributors.
http://www.soulpuresoaps.com/info/about-us
Startup Success Stories: Series # 012: Learn from Successful Freemium Model Strategy for startups
What makes Freemium work? Lessons from Dropbox, Evernte and a Lemonade stand- SADHANA BALAJI
Give your service away for free, possibly ad supported but maybe not, acquire a lot of customers very efficiently through word of mouth, referral networks, organic search marketing, etc, then offer premium priced value added services or an enhanced version of your service to your customer base.
Fred Wilson, VC
Chris Anderson in his book "Free" explains that Freemium works on the 5 Percent Rule – where 5% of premium customers support the remaining 95% of free users and also the cost of servicing the 95% is close to zero.
A Freemium business model would suit you, IF
·         You are positive that your lemonade is the best in the neighborhood:
You have a high-quality free product which people would want to get their hands on (solves an immediate need/pain).
Also, you know that your long-term Freemium users will eventually convert to paid users – which will only happen if the users derive sufficient value from your free product.
·         You're certain that making 10 lemonades and 100 lemonades would cost you almost the same:
The cost of duplicating and distributing your free product is close to negligible..
Click the link below to learn more 
https://www.chargebee.com/blog/freemium-business-model/ 
Startup Success Stories: Series # 011: Learn from Successful Pivots
 Knowledge on Pivoting and when to pivot is essential for any aspiring startup entrepreneur. Emulate success stories of startups who pivoted and have become giants today. You too can become one.
Before they were famous. 15 startup pivot to fame
I keep talking about how crappy startup is. It is. You just don't know what will work and whether a startup pivot is needed, but that's the point.

Hustle, persistence, attention and luck can pay off.
Here are 15  examples and stories of how startups turned lemons into platinum lemonade stands.
What I want you to take from this is that you paying attention, working smart and grinding actually can and will pay off. I know you face struggles each and every day, but you are NOT alone. The path has been pathed for you. Just walk your own if you want to get exceptional outcomes and pay attention to everything your customers do, not what you think.
Key learnings
The most common thing I have picked up from all the case studies is that 'at the beginning, there was no grand plan.' No one had it all figured out. They wanted to solve for something and started. Over time they either learnt more about their customer and how they would bend products to meet their needs, or they really put in the time to figure out their business model fundamentals so that the business actually was logical and would work.
It's kinda nuts, but you just need to jump off a cliff and build a car, no plane, no hovercraft, yes parachute on the way down. It's not common that people get it right from the start. Ultimately Suzy needs to put on her big boy pants and just do not think.
·         Android: Understand the size of the prize of market opportunities- you can't win big in a small market.
·         Flickr: Focus on core use cases. Do not underestimate people's desire to express and for a community with 'people like us'
·         Groupon: Pay attention to how people use your product, especially if they use it in ways it was not originally intended
·         Instagram: Simplicity is key. More is cluttered not more. Start from scratch if you really need to
·         Nokia: Keep going to where the money and opportunity is and you can last 100 years
·         PayPal: Strong views loosely held. If something doesn't make sense, rethink. Understand your customer use cases intimately and if you find a new tribe, support them
·         Pinterest: Pay attention to user behaviour. Do things that don't scale
·         Rovio: Hard work doesn't get you anywhere if you don't have your fundamentals. Understand what it takes to be successful and do that, not what you feel like
·         Shopify: Scratch your own itch. If you are creating a solution for your own problem you have at least one customer and deep insight
·         Slack: If you build something to solve your own problem, other people might have the same problem
·         Twitter: Who the fuck knows. Luck happens
·         Turntable.fm: If you still have money in the bank and investor backing, do the idea you have been thinking about whilst you have been hating what you have been building
·         Woot: If you have a problem, test stuff. Being different is better than being the same. Embrace your inner weirdo
·         Yelp: Pay attention if users user your product in a way you do not expect. That might be the thing you should be focusing on
·         Youtube: If things don't work, try literally anything.
Read the details at
https://www.alexanderjarvis.com/2018/05/14/before-they-were-famous-15-startup-pivot-to-fame 
Startup Success Stories: Series # 011 : Sustainable Business for Protecting Our Future-

Holganix

Holganix produces and supplies plant-based bio-stimulant soil supplements to landscape and lawn care companies. Started in the year 2010 by Barrett Ersek.
Barrett's first plunge into the green industry was at the age of 12 where he convinced both his school principal and the branch manager for TruGreen/Chemlawn to give him a shot at telemarketing. After becoming one of TruGreen's most successful telemarketers, Barrett left TruGreen to create his first lawn care company.
He was 17 years old. Several successful companies later, Barrett had a "Eurkea" moment and founded Holganix LLC.

Holganix manufactures and distributes 100% organic plant probiotic that allow users to drastically reduce their environmental footprint while improving over all plant health and yield. With rising fertilization costs and government regulations on chemical fertilizers and pesticides, Barrett believes that Holganix could be the solution for fertilizer users across America. 
Holganix Bloom
Consisting of microorganisms that cater to nurturing healthy, more abundant and more colorful blooms, Holganix Bloom is for soil and hydroponic growers that care for flowers. Growers can expect more vivacious, more colorful flowers, increased plant strength, deeper, thicker root systems and improved soil health. Growers can also expect to reduce the use of fertilizers by up to 50% and pesticides by up to 75%. 
This product is 100% organic and is a 0-0-0 analysis, designed to be used in conjunction with fertilizers.
 Sources: holganix.com, http://barrettersek.com/ 
Startup Success Stories: Series # 010 : 

Kiddiegram-

ATIYA DARBAR & AFRA KOCHRA

, Co-founders



Being Mom may sound exciting but it is more than a full time job. How do moms pursue their ambition and start successful businesses. Read about Kiddiegram  ATIYA DARBAR & AFRA KOCHRA , Co-founders
Greetings Parents! Kiddiegram is the brainchild of 2 Mums based in Mumbai City. We have 2 kids each and, like most parents, we believe in putting them first. We don't claim to be experts; however all mums learn through trial and error and so do we! Thus we created a platform where we could share our experiences while raising our children!
​​​Our journey began in November of 2014 when both of us had babies as young as a 7 month old and a 1 year old in addition to a 6 year old and a 3 year old! With our lives revolving around our little ones we decided to combine our preoccupation with social media and our kids and henceforth Kiddiegram was born!
We hope you enjoy our blog and become a die hard Kiddiegrammer!
Entrepreneurial advice to fellow mompreneurs

If you had decided not to quit working post your baby, don't! If work gives you a sense of accomplishment and independence, then keep at it. Everyone goes through tough days, regardless of their marital status, so don't sweat the little things. Life has a funny way of working things out in it's own time, so keep telling yourself that everything will be okay.
Source: http://motherandbabyindia.com
Startup Success Stories: Series # 009: Early Salary
Early Salary was started in the year 2015 by Mehrotra and Ashis Goyal to give instant loan to working professionals through a mobile app.
It has over 9 million downloads and has dispersed over 500K loans worth INR 850 crores.( Source-TOI)
EARLYSALARY INTEGRATES TECHNOLOGY & SALARY ADVANCE!
EarlySalary.com is an innovative lending platform that will change the way loans in India are taken. Being a new age online brand, we bring together new credit scoring systems for superior customer profiling; our mobile first strategy will help customers get loans within minutes. The online platform is backed by a strong leadership team that aims to build a new credit scoring platform that combines traditional credit scoring with new social and online scoring technology-linked risk assessment concepts, to deliver a revolutionary new business set to change the lending market in India.
https://www.earlysalary.com/about-us

Startup Success Stories: Series # 008: Dr. Ritesh Malik a Doctor turned serial Entrepreneur and Investor
Do you want to emulate Dr. Ritesh Malik a successful serial entrepreneur?
A serial entrepreneur -Woodapple Residency &Think Pot
Has  also started Guerrilla Ventures & Ad Stuck( aliveapp) which he has exited.
Innov8 Coworking-Workspaces crafted for you to create, connect and grow your business.
Ritesh Malik has been listed on the Forbes 30 under 30 in the Finance and Venture list (Asia) 2016.
He runs a virtual Startup Accelerator in India, currently investing in and mentoring 11 startups across various industries.

Startup Success Stories: Series # 007 - Four Mobile App Developer Success Stories
Develop Apps You're Passionate About. If you want to be a solopreneur at the initial stages the APP development provides a good opportunity.
The app world is possibly the most entrepreneur-friendly industry there is. According to the 2016 State of Mobile APP developers study, 47% of developers work alone, and only 8% work in companies with over 20 employees. But with all those creative people working to get their own ideas off the ground, it takes something special to get ahead of the pack. Here are a few entrepreneurs who had what it takes.
1. Lisk 2.APPBOT 3.Virtru 4.Slack
https://blog.proto.io/4-mobile-app-developer-success-stories/

Startup Success Stories Series # 007:

How I Did It: Three Franchisee Success Stories-

Julie Bennett



This is ten year old story. But the basic ingradients of success do not change over time.
These franchise owners share something in common: An indomitable spirit, which makes their personal stories so enlightening.
https://www.entrepreneur.com/article/217715

Startup Success Stories Series # 006: Innovative Startup
apeelsciences- Increasing Food shelf Life

 Apeel Sciences have developed a natural coating on fruits and vegetables and is a great boon  they have a high wastage and helping environment.
Apeel Sciences is a food-tech startup that has created an edible coating that makes produce and fresh food last longer. 
https://www.businessinsider.in
Made from plants, our first family of products, Apeel, helps farmers and retailers maintain produce quality and greatly reduce food, water, and energy waste from farm to kitchen.
From strawberries to peppers, every fruit and vegetable has a protective peel or skin that nature uses to keep it fresh. Made from plants, Apeel adds a little extra "peel" to the surface of fresh produce to slow water loss and oxidation — the factors that cause spoilage
Startup Success Stories Series # 005 :Chai Tela Startup by 

Pankaj Judge

 
Learn how you can setup a QSR from this story
Pankaj Judge, Co-Founder, Chai Thela is an MBA from IIT-Kharagpur
Under Brand Name: Chai Thela, we have mission to create refreshing points, where people can experience nice Chai 
His love can be deduced from his words like "No one says no to Chai", "Chai is never bad", "If you cut me, I would bleed chai".

The idea of "Chai" or famously called "Tea" was first perceived by Chinese and from there it found its way to everywhere. There is no feeling like having the aroma of a freshly brewed tea at any given point of the day. It is an integral part of one's daily routine and can be found from roadside stalls to the highly famous cafés. Even after coming so far ahead, yet somewhere down the line, there are places and people who still crave for good and hygienic chai.
Building on this concept and intention, Chai Thela came into existence in 2015, which is an interpretation of Authentic and Hygienic Chai place.
Our focus is on offering best quality, fresh and Hygienic chai along with some Nashta (Breakfast) products that goes well with tea. One can find variety of teas at our place along with some exotic ones.
Startup Success Stories: Series # 004 : Shoe Dazzle
ShoeDazzle - Founded In: 2009  by  Brian S. Lee, Robert Shapiro, M.J. Eng and Kim Kardashian
ShoeDazzle is a personalized online styling platform and store. It helps woman discover and buy shoes, accessories and apparels. ShoeDazzle has seen a meteoric rise since its launch. The company boasts 13 million members.
Days were not always this sunny for ShoeDazzle. Back in 2011, the company completely dumped its hugely popular and successful models.
The company never gave up despite minor bumps. The company kept faith in e-commerce and since restructuring its e-commerce software model in 2011, the company has never looked back.
Source:https://www.lifehack.org/374420/10-highly-successful-online-startups-inspire-your-business
Startup Success Stories: Series # 004 : Crofarm's zero-wastage supply chain
Farmers need robust supply chain to maximize their income. Weaare all aware it is probably a weak link in our country and there are plenty of opportunities for aspiring startups in our farm to fork model.This is what Crofarm's founders Varun Khurana CEO & Prashant Jain COO have done through their venture "CROFARM" 
Guiding farmers-"What sells in the Indian market is key knowledge for farmers to help improve quality and get better pricing"
It gives us great joy when we are able to increase income of our farmers and and bring a smile of the faces of consumers as they enjoy the freshness of the produce. This makes every day that we spend at Crofarm, worthwhile.

Startup Success Stories: Series # 003:


INSPIRING STORY OF MOMPRENEUR AND HER JOURNEY OF MOMPRENEURSHIP
Salute to Ms. Deethi Awasthi for the grit and determination shown in establishing a successful venture. She is an inspiration not only for aspiring mompreneurs but for any one with startup ambitions.
This is Deepti Awasthi Sharma (co-founder and sales expert  of Gohoardings.com, I am CA drop out and ex EY). I am sharing my journey of mompreneurship while working on my dreams for building an empire in outdoor advertising industry. You can say this is the story of mompreneur, wifepreneur and women entrepreneur.
After one year of my marriage me and my husband formed Gohoardings.com and now this company is 2 years old and we have walked the journey from zero to 2 million dollar revenue and  we are India's largest aggregator of Ooh advertising industry and our dream is to become world's largest Ooh advertising company.

http://www.desientrepreneurs.com/inspiring-story-mompreneur-journey-mompreneurship/

Startup Success Stories: Series # 002-Milkbasket
More Startup  Success story in the fresh milk delivery space.Success depends on continued quality of the product and service. The supply chain is used to deliver other daily needs thus helping economies of scale. Are you reday to emulate.
The startup by  a Insead alumnus  Anant Goel along with with his co-founders Ashish Goel, Anurag Jain and Yatish Talvadia, 
 Milkbasket was recognized as startup of the year in 2017. This achievement is significant since within 2 years of establishing has gained traction quickly and also attracted investors attention. They meet the need of Indian Society buying fresh milk everyday.
It's vision is to become the default mom & pop shop for over a million households in the next 3-5 years.
Launched in early 2015, Milkbasket is India's first and largest daily micro-delivery service. Built on the unique Indian habit of getting fresh milk delivered at home every morning, Milkbasket (accessible on milkbasket.com, iOS and Android) is today fulfiling the entire grocery needs of a household everyday before 7:00 a.m . To enable frequent and friction- less buying, Milkbasket has innovated flexi ordering and contactless delivery - both a first in the ecommerce industry - and favourites of Milkbasket customers.

Milk & More. Every Morning!
Milkbasket delivers milk, bread, eggs, butter, juices and other daily need 
items every morning, right at your doorstep, free of charge.
Also delivering in Noida, Bengaluru & Dwarka
Startup Success Stories: Series # 001-Doodhwala
Doodhwala Startup Success Story
Source:https://startuptalky.com/doodhwala-milk-delivery-app/

Technology gradually has started to show a profound effect on every aspect of our lives. From the way, we communicate to the way we learn and now even the way we buy our daily needs, technology is transforming everything. E-commerce is the new craze. Be it clothes, medicines or electronics everything can be bought online. Keeping up with this craze, many online grocery and milk suppliers have also come up. You no longer need to spend your precious weekends, in grocery shopping. Nor do you have to argue with your local milkman over the water in the milk. Doodhwala, a Bangalore based startup has come up with the idea to simplify life by delivering pure milk and fresh groceries to your doorstep.
About Doodhwala
Doodhwala is a Bangalore based startup founded in the year 2015. Doodhwala is the first in Bangalore to bring fresh farm milk directly to customers. Currently, operating in Bangalore, Hyderabad and Pune, this startup delivers milk, fresh dairy products, groceries, fruits and other fresh daily essentials to your home. Doodhwala envisions to be the largest and most loved fresh milk & daily essentials delivery service across India, taking pride in excellent customer service, enhancing India's disorganized milk delivery network, employee satisfaction and return on investment.
We make people's life easier by offering an effortless way to buy ad hoc needs and regularly purchased fresh milk & daily essentials. We are driven with the aim to provide high standards of excellence in fresh quality products, priced fairly and delivered with a reliable service.  We aim to continually delight and satisfy our customers, every single morning.
​