The entrepreneur has to be a 10 headed avatar.Each avatar having a particular skill.

Leadership
Marketing – Selling
Convincing - Negotiating
Passion
Persistence
Networking Skills
Creativity/ Innovation
Listening
Analytical
Facing adverse situation( failure)
Selling Skills for Startups - Necessity
The startup entrepreneur has to take on multiple roles, as most of the businesses are run by a single individual.  Will one individual have all the above skills?
In the initial stages, selling is the most critical skill needed.
"Focus on sales. You can't have business unless somebody buys something from you"-Tim Conely
 Lack of selling skills has been identified as one of the roadblocks for the business to succeed even when the product/ service is innovative and has a growing market.
Selling Skills for Startups-
  Why

 ?

 SELLING – is what, as a  startup entrepreneur,you need to focus on-when you talk to customers; while telemarketing;or when personally targeting corporations.When you are networking, you are not just making contacts — you are selling yourself.  When you talk to your investors you are not only selling your concept  but also yourself.

"For all that you learn about marketing, they don't teach you about effective sales. Nobody teaches the process from prospecting to suspecting, to lead development and nurturing, to closing the sale". ---Jon Cline, Rokit SEO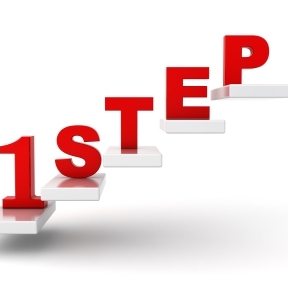 Image Courtesy: Master Isolated images
Quite a few have a natural aptitude for selling. It seems to be in their DNA.  Whereas for most, it is trial and error.  Many entrepreneurs have worked for somebody else in the beginning to learn the ropes and then started off on their own.
Joe had this dilemma when he approached me. He was interested in setting up a business in about two years' time and wanted to know how and where he can pick up selling skills.
 It is something like-To learn to  swim you have to get into water. You cannot swim just by  attending theory classes.
I suggested to Joe that  he should work with a startup who cannot afford a full time sales or marketing person. The only way Joe can learn the skill is by working in the field. 
Hitting the street
A start up entrepreneur had launched a state of the art security Camera. He, being a technical person with experience in technology and operations, looked after the manufacturing and also was tapping his network for selling. The entrepreneur is planning to launch another business. He was therefore looking for a sales person on a commission basis for marketing  the security camera.
I introduced Joe to this entrepreneur The owner employed him and trained him for a week.