Online Retail Emerging Trends
Online Retail emerging trends indicate that a host of new startups covering one or two cities are being setup. They mostly focus on day to day needs like groceries, vegetables, fruits, flowers etc. This trend can be termed as hyperlocal startup strategy..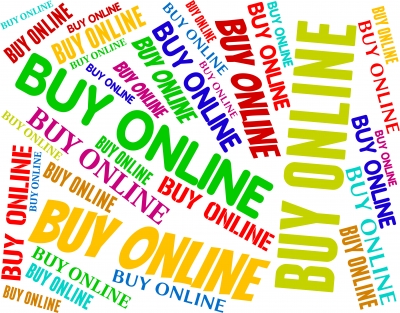 Online Retail Emerging Trends- Hyper Local
All the hyperlocal stores are using technology to enhance the operational efficiency. Use of APPS triggering M- Commerce is also the emerging trend.
The double digit growth of retail sector in India is providing opportunities for hyperlocal online stores to compete with big players as there is room for everyone to grow.
A study of a few recent startups from 2014 gives insight into the strategy adopted to compete with large players.
These startups are not part of marketplace of big players like Amazon, Flipkart, Snapdeal, Big Basket etc. The commission charged by large players in the market place is quite high and provides very thin margin. It becomes volume game which small players may find it difficult to sustain.
Online Retail Emerging Trends-Quote
"There's no doubt that with the increasingly busy lives, grocery shopping takes away a lot of time, petrol and eventually adds to overall expenses. We wanted to eradicate the daily pain of groceries purchase, thereby giving Kirana shopping an entirely new face," -Abhishek-Co-Founder- Shopit
Online Retail Emerging Trends- Startups
1.            sweetkaramcoffee.in
The website proclaims it is India's first online traditional food store from the kitchens of Madras.
They have around 19 SKUs in sweets, namkeens and pickles.
They cater only in South India.
They deliver the products through their own delivery team within Madras. For orders outside Madras, they deliver products through our logistics partners.
2.            Daily Pooja
‪Enlighten spirituality with Daily Pooja is their punchline. Their focus is only on Bangalore City.
Today's World is technology oriented so why not make the pooja high-tech too?
‪They  deliver farm fresh flowers, garlands and  pooja items  at the doorstep  of the customer@Rs500 on a subscription of 30 days. This can be a boon.?
They also offer booking of a Pandit for any Pooja For the upcoming Ganesh Festival they not supply idols but also collect it back after Pooja, for immersion. This may be the USP as finding a place to immerse in City like Bangalore, may be too tiring a process. 
3.             Shopit Daily
ShopitDaily, a hyperlocal grocery delivery platform launched in August 2014, ShopitDaily now has a consumer base in Indore and Vadodara and is catering to more than one lakh orders per month.
Despite the fact that now they have enough players in the market to elevate their standards of service, back in 2014 the founders had conceived the startup keeping a major pain-point in mind.
ShopitDaily offers a 90-minute-delivery proposition to customers within 25 kilometer of city limits. The service also caters to canteens at corporate houses and companies along with the retail segment. Apart from online, the service can be availed over phone and WhatsApp.
They are focusing on Tier II cities and plan to target upcoming smart cities like Bhopal, Udaipur, Dewas, Ujjain, Surat, Rajkot and Jaipur. They aspire to be the Uber of Online Grocery of Tier II cities. 
4.            Zip.in
The leading online grocery store based in Hyderabad and Vizag / Visakhapatnam
Zip.in is the latest entrant to the bustling e-commerce market. With a product catalogue of over 1000 products and brands, customers can buy their groceries online. Shop from Fresh vegetables, fruits, spices, dairy and grains to home care and personal products  are available at Zip.in. 
5.            Demoport
Demoport uses online-offline integration to keep hyperlocal promise' Their sellers are brick and mortar guys and many being little technophobic, they feel overwhelmed by the use of technology (Merchant Dashboard / Code).
·         Ensuring that the sellers promptly (real-time) respond to buyer enquiries requires monitoring.
·         Their operations team has to keep a tight watch on the order fulfillment process (handled directly by sellers) to stick to their assurance of hassle-free and super-fast deliveries.
6.            Other Players
Bengaluru-based Goodbox is a chat-based assistant to buy goods and services from 1,500 local merchants on an app. It also lets customers make payments online.
Hyderabad-based NowFloats, which not only gets small businesses online but also drives traffic to the websites, has drawn in more than two lakh sellers since it was started in 2011.
Kraftly, which raised $8 million last month, has more than 15,000 shops listed on its platform.

Online Retail Emerging Trends- Investment Opprtunities
Early-stage investor Blume Ventures has four investments in the space -- Snapbizz, Zopper, NowFloats and Instamojo. Its founder and managing partner Karthik Reddy says he is very bullish on such startups. The top 10 funded startups in the domain have raised upwards of $60 million in the last few years, according to startups ecosystem tracking platform Tracxn.
Online Retail Emerging Trends- Challenges
v  The corner shops ability to delivery on time v  Reverse logistics
v  Customer Service Accountability
v  Stock outs
v  Quality promised and delivered
v  Maintaining Data
Online Retail Emerging Trends- Large Players adopting Hyper Local Strategy
Economic Times reports that Samsung is planning hyperlocal strategy with dedicated dealers to deliver smartphones in the selected areas.
Amazon is increasing the  number of warehouses to compete with local players.
Online Retail Emerging Trends- Conclusion
The next wave of e-commerce in India will be driven by millions of small merchants taking their businesses online. A host of startups is helping retailers get a web presence, build their brand and make more money.
The hyperlocal strategy is the emerging trend and a study reveals that many startups are entering with niche and personalized offering.
Smartphones have facilitated app based m-commerce. The VC community, looking at the size of the market opportunity is investing in hyper local stores or consolidators of tier 2&3 town corner shops.
In the long run, will there be so many small players or standalone region specific hyperlocal stores is anybody's guess.  Currently make hay while the sun shines seem to be the motto.
​