Startup Funding Value Chain
The Startup Funding Value Chain concept is of relevance to both startup and growth stage entrepreneurs. Generally, the entrepreneurs are excited about their unique solution to the problem or the huge market opportunities waiting to be tapped. Fund is the fuel that runs the business and the requirement is felt if the product or service attracts good traction.
We keep hearing that close to 90% of businesses are bootstrapped. The advice given by seasoned entrepreneurs is that' do not seek external funds unless you really need them.'
Moving up the funding value chain should be a planned activity as the business starts growing. The venture should be based on a sound business model which will facilitate moving up the value chain to seize the market opportunities.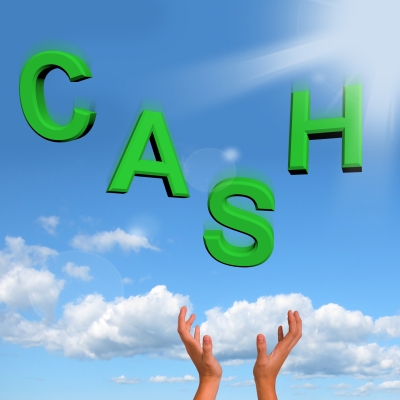 Image Source : Jerome Von Oosstrom & Stuart Miles
Startup Funding Value Chain- Definition
"The value chain describes the full range of activities that firms and workers do to bring a product from its conception to its end use and beyond. This includes activities such as design, production, marketing, distribution and support to the final consumer. The activities that comprise a value chain can be contained within a single firm or divided among different firms. Value chain activities can produce goods or services, and can be contained within a single geographical location or spread over wider areas." globalvaluechains.org
The startups move up the value chain as they grow and this implies that they also have to go up the funding value chain.
Startup Funding Value Chain
Reasons for moving up funding value chain
i)            Increasing the distribution channel within a geographical location
ii)           Geographical expansion
iii)          Diversification
iv)         Rapid Growth
v)           Increasing Management Bandwidth
vi)         Acquisition of a competitor
Seed Funding
Typically, entrepreneurs seek seed funding for testing a new product or service. Bootstrapping alone will not be sufficient. If proof of concept stage is reached, then they can approach other funding players in the value chain like angels and VC.
Going Public
This stage is the dream of any startup entrepreneur. Only a very few startups are able to reach this stage. We can call this stage as achieving 'Nirvana' in the life of the entrepreneur /company. The real pressure* starts as quarterly results are to be declared.
* Quarter on quarter growth
   Capital Appreciation – Market Capitalisation
   Clean Balance Sheet without Qualifications 
Startup Funding Value Chain - Examples
Source: bizztor.com
i.             Cloud-based HR and payroll processing startup Greytip Software has raised INR 35 crores in a Series-B funding round from New Enterprise Associates (NEA) and Blume Ventures.
"What impressed us was that GreytHR team has demonstrated their ability to achieve tech leadership and gain meaningful scale in the SaaS-based HR and payroll market in India in a short span of time. Their deep presence in the Indian market makes them an ideal platform to benefit from the digitisation of enterprises in India, irrespective of company size, sector or location."
ii.       Home automation and energy management solutions provider Silvan Innovation Labs secured investment of INR 6 crores in equity funding from clean-tech fund Infuse Ventures.
The startup which is planning to expand into the business-to-consumer segment will use the funds for marketing and creating new home automation products in select segments such as energy management.
Startup Funding Value Chain-  Conclusion
A startup which survives the traumas of first year has to plan moving up the funding value chain if the business has to grow. The movement from one stage to another has to be at the right time as otherwise the growing business may either close or the ownership may change. The closure of retail business 'Subiksha' is a well-known case of not moving up the last mile Value Chain-Public issue at the right time.