Startup and Innovation
Startup and Innovation - Recipe for Success
Startup and Innovation- Competitive advantage
A startup business generally is disruptive in nature. It creates ripples in the market for the innovations it brings, in features, quicker delivery or ease of use etc. Hence the startup culture which produces disruption is fundamentally a good force.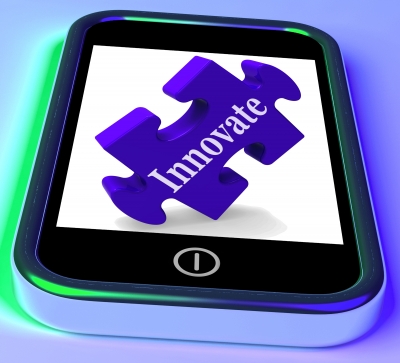 Image Source:  Stuart Miles
Flipkart, a startup e- commerce portal, revolutionized the market by being the only channel where the Motorola Phones were sold. This created disruption in the way the mobile phones were sold in the multi brand retail outlets. Soon this was copied by other e-commerce sites.
The very nature of a startup is that of innovation. Everyone who founds a startup does so because they have a fresh idea or because they want to replicate an already successful idea in a different context. For whatever reason a startup is founded, it's growth relies on innovation.
It is one thing for a startup idea to be innovative and it is another thing for the startup itself to be innovative. The value of the idea is in the execution. If a startup must be innovative, it is up to the people working there to drive this innovation. And the best way to drive innovation in a startup is by making a culture of it.
The startup Entrepreneur has to drive the culture of innovation and encourage his small team to embrace innovation in all aspects of production, packaging, service and delivery. The very nature of startup facilitates speedy implementation of changes without bureaucratic delays.
"I reckon that a startup with a culture of innovation (which means employees engage in lots of creative and critical thinking) will never run out of innovative ways to solve problems. I also reckon that such startups will be smart enough to respond to change when they need to."-."-- DAVID ADELEKE -Startup
With all this is said and done, the question is- how does a startup create and maintain a culture of innovation?
Startup and Innovation- The  Process
1.Be intentional about it
The first thing every startup founder and employee must have at the back of their mind is that a culture of innovation requires proactivity. It does not happen randomly.
2.Encourage employee growth
The startup entrepreneurs whose key task is to acquire customers may not focus on giving employees room to grow. The startup founder has to realize that his employees are spending most of their time with each other and the people they communicate with the most, go a long way in shaping how they think.  Encourage employees to read, participate in knowledge workshops and provide a small budget for experimenting.
3.Encourage employees to generate ideas
To foster the culture of innovation in a startup, the owner needs to welcome ideas and inputs from all the employees.  It may be counterproductive if the startup entrepreneur   assumes that he knows  what is best and can find solution to most of the problems.
The employees in a startup has to be encouraged to innovate and actively participate in brain storming sessions in finding solutions to company's problems. A mentor can act as a catalyst to channel the process and relieve the time pressure of the solopreneur
Startup and Innovation- A Case study
 Innovation DNA, due to its competitive advantage gives small companies an which helps it to grow big in a short span of time.,
SU-KAM Battery – (Extracts from Making Breakthrough Innovation Happen- Porus Munshi)
Mr. Kunwer Sachdev, the founder of Su-Kam started with an initial capital of Rs.10,000. Over a period of the last 17 years it has  earned many accolades and has close to 50% market share in the organized sector of power backup industry.
This achievement is mainly due to Kunwer creating an innovative organization and setting up an Industry benchmark. 'He came out with wave after wave of innovation that left competition gasping.'
Su-Kam is well-known for putting the disorganized power backup industry into order and for inventing Home UPS which eradicated the need of having a separate UPS for computers.
R&D engineers approached Mr. Kunvwer to develop 100 KVA inverter whose budget was Rs.25 l;akhs.  He approved their request and thus Su-Kam became the first company to have this large capacity invertor.
Key Innovations
Invention of

world's first solar hybrid UPS.

India's first touch-screen and wi-fi enabled Solar Power Conditioning Unit

. 

Award-winning R & D unit with a team of 50 talented engineers and scientists

First Indian company to make sine wave inverters

which eliminated the irritating buzzing noise of square wave UPS.

World's first plastic body inverter

- Chic - which was adjudged as the innovation of the decade
Startup and Innovation- Conclusion
The startup can make a mark and become a bench mark in that industry if the entrepreneur embeds the organization with innovation from day one. The startup entrepreneur also has to involve his employees in finding solutions to problem which in turn, can foster creativity.