Second Innings 50 Plus
Be a Successful Late Bloomer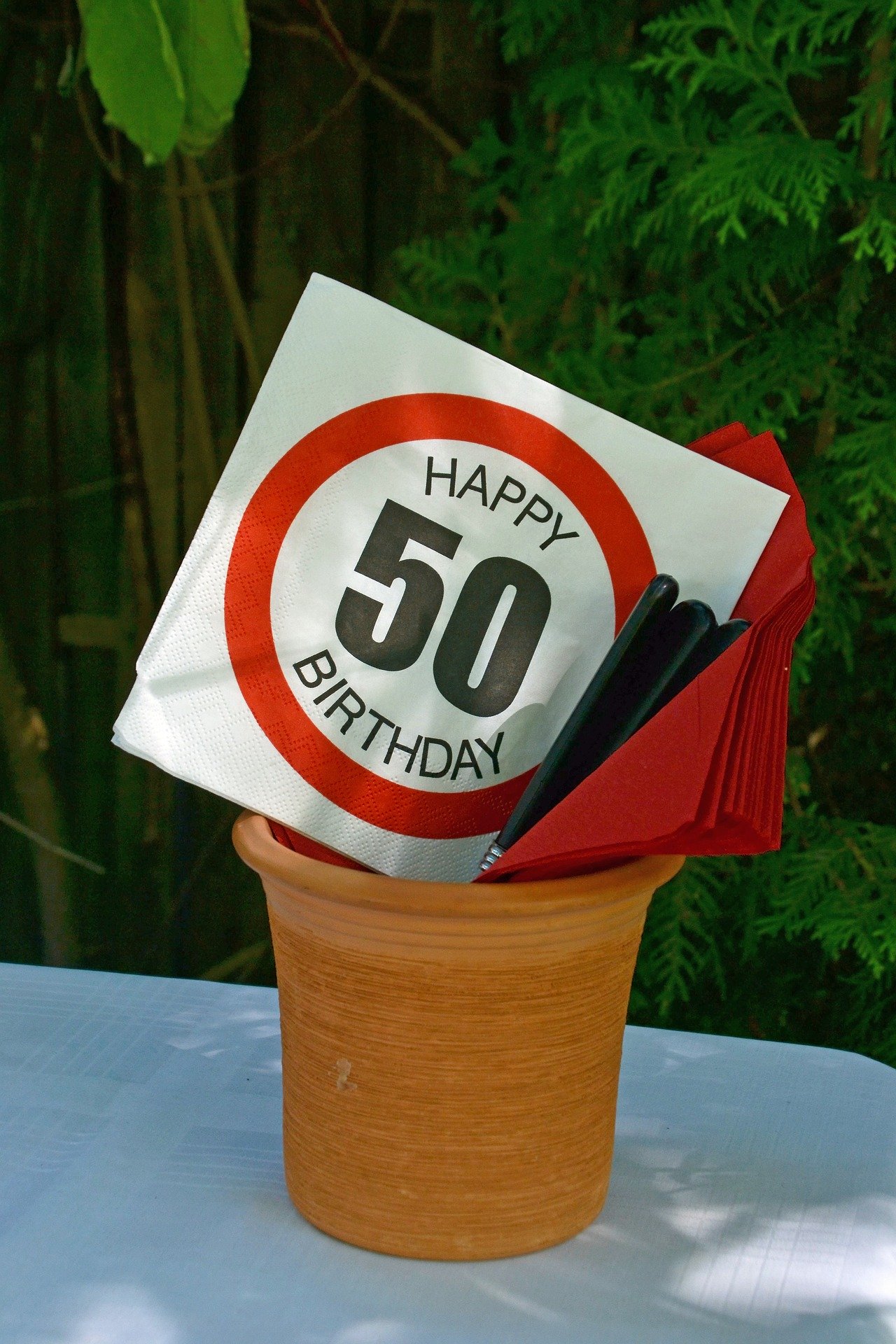 What is Second Innings 50 plus-Is to sow the seeds for active life after 50+. the longevity and health of humans have improved and there is at least 2-3 decades of life post 50.
The wisdom you have accumulated as a professional is of immense value to society. The active brain will make you make you feel like a youth bubbling with energy.
There are  of hundreds of ways one can start the second innings as a consultant, joint business with spouse, help the startups, social impact projects etc
This blog is an attempt to kindle your interest and bring to the surface all the accumulated gray matter for every ones benefit.
Second Innings 50 plus: Series 0016
Dr. Sivaram Pillai-

Co-founder & CEO-

Proklean Technologies Pvt Ltd

The Co- founder Dr. Siva Pillai had three decades of experience before he set up Proklean Technologies Pvt Ltd at the age of 56. His success story should inspire you if you want to join the club of late bloomers.
Proklean is a technology company developing products for replacing toxic chemicals used in various applications with non-toxic and readily biodegradable products derived from a unique Probiotic Technology – a third generation technology platform after chemicals and enzymes.

Proklean Technologies is a company based out of Chennai, India, established in the year 2009. It was founded to explore industrial applications using probiotics with a core intent of contributing to making the world a better place by reducing pollution and conserving natural resources.
Proklean has taken a license from SCD Probiotics, USA for the use of it's probiotic mother cultures.  Proklean has developed a proprietary technology using a unique combination of Probiotics with fermentation and formulation methods. This is the first ever such technology developed any where in the world that has far reaching potential across several industry platforms.
Proklean has licensed it's products to SCD Probiotics, USA and Proviera Biotech, USA (affiliate of SCD Probiotics, USA) for manufacture and sales in some markets globally.
The products have proven to show performance in Textile (ProAvita), Leather (Proviera), Hospitality & Waste Management (ProKlean) and Paper (ProCharta) equal to or better than the chemical alternatives while saving natural resources and reducing pollution.
Proklean is a ISO 9001:2015, ISO 14001 and OHSAS 18001 certified company and the products are registered on Zero Discharge of Hazardous Chemicals (ZDHC) Gateway and are Global Organic Textile Standards (GOTS 5.0), OEKO-TEX Eco Passport and REACH compliant.
Sources: TOI Sunday edition https://proklean.in/,
https://www.linkedin.com/in/dr-sivaram-pillai-40b4646/

Second Innings 50 plus: Series 0015 -

5 small businesses to start after 50

Benjamin Pimentel, NerdWallet
The passion that spurs someone to dream of starting a business isn't reserved for the techie Millennial in the torn jeans and hoodie. Even the person in the relaxed-fit khakis and reading glasses can feel the zeal.
Research shows Baby Boomers may have a greater passion for entrepreneurship than younger generations. One report showed that, in 2014, those ages 55 to 64 had a higher rate of new entrepreneurial activity than the stereotypical risk-taking 20 to 34 age group.
Even more Boomers might take the leap, but they can become intimidated "by that word 'entrepreneurial,'" says Elizabeth Isele, CEO of the Global Institute of Experienced Entrepreneurship.
There are many factors to consider, including how to finance a business. But perhaps the biggest challenge, Isele says, "is having the confidence to do it."
Match your interests with an area of opportunity
What if you have the dream and the drive but can't decide what avenue to take?
Experts say there are many opportunities in the current economy. Here are some growing industries and useful strategies to get you started.
1.    Pick your passion
2.    Consulting
3.    3.Web based business
4.    Book Keeping
5.    Services for seniors
https://www.usatoday.com/story/money/business/small%20business/2016/05/04/5-small-businesses-start-after-age-50/83897232/
Second Innings 50 plus: Series 0014- Blogging Can be an option- Emulate Successful Bloggers


Jo Castro. Welcome to Lifestyle Fifty
!
Blogs by Women over 50 – Part 1
When I created Lifestyle Fifty there weren't many blogs by women over 50. Now however, there are many women who like me, either started blogging when they had turned 50, or otherwise were close to their half century birthdays when they first started searching for 'blogs by women over 50' or 'how to start blogging' and now they've created successful lifestyle blogs, fashion blogs and travel blogs.
Since 2010, I've made so many lovely online friends amongst the over 50 bloggers group. There is a fabulous bunch of feisty, fashionable and fun women out there, all around the world, blogging and loving every minute of it.
Why I love blogging
One of the reasons I personally love blogging is because of the friends I've made online. Also, due to these friendships my friendship circles both on and offline have increased too.
Blogs by women over 50 attract online communities who are all concerned with the same sort of life issues, and individually and collectively our reach expands as we get to know more and more people. We also learn so many new things! There are 
Source:https://lifestylefifty.com/blogs-by-women-over-50/
Second Innings 50 plus: Series 0013- Good News for you- Cheers-Opportunities knocking at your door
TOI Response of 15-03-2019 reports 
Those between 55 and 64 constituted only 15% of burgeoning entrepreneurs two decades ago  but the number has reached 24%
There is growing number of army veterans in retired franchisees
Second Innings 50 plus: Series 0012- Ideas for YOU
Get Inspired by success stories- You too can do it!
Harland David Sanders, Kentucky Fried Chicken
Col. Sanders did not start out as anyone's idea of a successful businessman. He lost his father at an early age, quarreled extensively with his stepfather, and was fired from multiple jobs, even losing his job as a lawyer after a courtroom brawl with his own client. However, he was determined to never give up, and this trait led to his eventual success.
While working at a service station in Corbin, Ky., Sanders gained local popularity for his delicious chicken recipe. After the Corbin station was destroyed by a fire, Sanders had the location rebuilt as a motel and 140-seat restaurant. In 1952, at the age of 62, Sanders franchised his "Kentucky Fried Chicken" for the first time. Today, KFC has over 18,800 outlets in 118 different countries and territories.
Source:https://www.entrepreneur.com/article/241346
Second Innings 50 plus: Series 0011- Ideas for YOU
Get Inspired by success stories- You too can do it!
 Jim Butenschoen, 65, left the IT industry to start a hair-design academy
After 22 years in corporate sales and marketing, Jim Butenschoen of Springdale, Ark. decided that he'd had enough. "Corporate became more important than the customers. Internal processes and procedure, while important, were valued more than the needs of our clients. I really wanted to control my own destiny."
Butenschoen spent five years searching for the perfect business to buy and decided on a beauty school. It's not the industry he thought he'd join, but he liked the idea of growing a mom-and-pop operation.
Before his schools were up and running, he utilized Guidant's iFinance service for funding. "The most impressive aspect of Guidant was their comprehensive approach to the entire process from incorporation of the business with all of the supporting documentation to the annual reporting requirements."
Now, business is booming—Butenschoen has opened a total of four schools and moved the first two to larger facilities to accommodate continued growth. A beautiful business, for sure.
 Source:https://www.guidantfinancial.com/success-stories/career-academy-of-hair-design/
From  https://www.beautynwa.com/
The Career Academy of Hair Design Approach...
We are dedicated to developing "Salon Ready" students by providing:
An exceptional educational experience
An exceptional instructor staff with a combined total of more than 300 years of cosmetology experience to share with students
A rewarding learning experience
We focus not only on the basics, but all aspects of the Cosmetology industry. You will develop the skills, knowledge and capabilities to launch your career in the industry!
We even have a special course in business that provides you with the tools to meet your financial goals in the salon or spa.
Financial aid is available to those who qualify.
Second Innings 50 plus: Series 0010- Special Skills to business

You are good in organizing tours. Start  tours for 50 + 
Second Innings 50 plus: Series 0009 - Join Professional Coaching Associations
You have retired from  HR Function. You are an expert coach on improving interpersonal relations.
Professional Associations help you to build network
Second Innings 50 plus: Series 0008- Start a Dark Kitchen
Both the spouses are passionate about cooking. Your specialty may be a region specific cuisine. You have spare room and can convert it into a kitchen.
Tie up with food delivery apps for booking orders and delivery to customers.
You can participate in events to popularize your cuisine.
Second Innings 50 plus: Series 0007-Online Tutorial for Science Subjects
You have thought science subjects to your children during their High school.  You notice a remarkable change in attitude towards science. This is your strength. Capitalize on this.
You are solving a problem.
Second Innings 50 plus: Series 0006-  Cookies Gift Box for Children
You are a 50+ women.You are a baking expert.You can prepare cookies gift box and sell them in your neighborhood. This will help you to gauge customer acceptance. A satisfied customer can provide more leads.
You  can start preparing for special occasions .
Monetize your skills set.
Second Innings 50 plus: Series 0005- Gifting
50 & 60  years are considered as a landmark.Family, Friends and others would love to give appropriate. Since you are 50 + you will know what is useful and also creates a BUZZ.
Second Innings 50 plus: Series 0004 - Cheer Up:you have the potential for innovation
A research indicates that a 55-year-old and even a 65-year-old have more innovation potential than a 25-year-old. Source:arkenea.com
Find your "why"
Before embarking on a business journey in your 50s, 60s, or beyond, consider your reasons for doing so. Is it a method of ensuring financial stability?
Is it a way to make extra money while practicing a skill you value?
There's no wrong answer, but knowing your "why" will undoubtedly help guide you as you prepare to pursue your small business idea.
You'll be able to right-size your business to your goals.
Source:https://www.score.org/blog
Second Innings 50 plus: Series 0003 ---

  Inspiring Story from  a 71 year old startup- If you Have dream just go ahead.
Mommy Sauce was born out of a love of cooking and family. Encouraged by her son, a renowned chef, Mommy built a business of her own, selling her secret sauce recipes to the world. She started her business in 2015, when she was 71.
If you have a dream, start now. Wake up and work.
"I am 73 years old now. A good thing about this age is that I have less stress in general. I wake up with the mentality to work hard and sleep well at night with ease. It's much easier now than when I was younger. When I had my restaurant Silver Garden, I had a family to support, and it was much more difficult for me. I'm at an age now where I don't need to worry about paying the bills or saving money or supporting a family. My kids support themselves. My friends support me. I have more confidence and am more clear about my dreams and goals. I am doing what I truly love."

What advice do you have for other people looking to start a business after 50 or in retirement?
"Don't think too long on an idea and let it sit. Time flies. If you have a dream, start now. Wake up and work. You have less to lose when you're older. Your kids are grown. You should have fewer worries. Have a dream that will make you happy for the rest of your life, don't live to just get by."
Source:https://www.shopify.in/blog/entrepreneurs-over-50
Second Innings 50 plus: Series 0002 ---
 Ideas for productive life


 Critical Soft Skills for Professional Life  Training
You have retired as a senior HR Executive from Corporate. Grooming Talent has been your expertise. New entrants from college Campuses lack key soft skills has been a point often discussed in professional circles.
You can offer soft skill development training for  first time job seekers. If you have a spare room start from your home. May be interacting with this generation will keep you young.
Second Innings 50 plus: Series 0001 ---
 Ideas for productive life-Consultant
There are many small and medium businesses looking for expertise in your area of expertise.
College Campuses are looking for mentors to support aspiring entrepreneurs
Test your skills . Run a pilot
​