Food Trucks of Bangalore
 Food Trucks of Bangalore-A great Opportunity for Startups
Bangalore is not only the Silicon Valley of India but also a gourmet capital. Eating out has been part of Bangalore culture for a very long time. The growth of IT industry fueled the growth of restaurants and a mind boggling variety of local and international cuisine is available.
This growth has made rental very high. Entrepreneurs are dynamic and when they face one hurdle they always come up with a new solution. The food trucks we see in many prominent locations of Bangalore, is probably a solution.
"We are looking at people who enjoy their food. People love to eat. That's the bottom line in Bangalore."- gypsy Kitchen- Sakthi Rao
Food truck is not a new phenomenon and was first started in the US in 1800.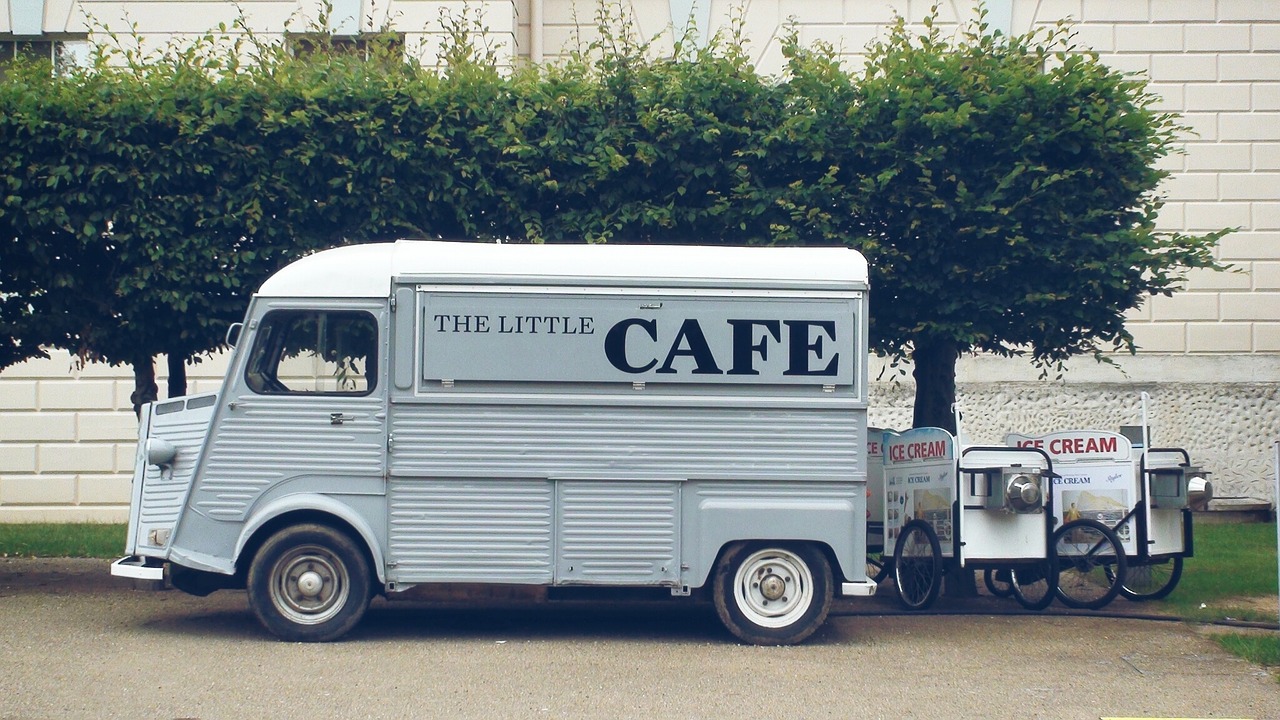 Food Trucks of Bangalore-Definition
A food truck is a large vehicle equipped to cook and sell food. Some, including ice cream trucks sell frozen or prepackaged foods; others have on-board kitchens and prepare food from scratch. Sandwiches, hamburgers, French fries, and other regional fast food fare is common. In recent years, associated with the pop-up restaurant phenomenon, food trucks offering gourmet cuisine and a variety of specialties and ethnic menus have become particularly popular.
Food Trucks of Bangalore- Startup Opportunities
The food truck business is a viable startup opportunity and costs can vary from INR 200K to 1500 K depending  on the design of food trucks.
Every food truck startup creates their own niche. The mantra is simple: fast, healthy and delicious! There's no end to the cuisines you can try, as every food truck experiments with something new!
There are trucks which sell ice cream, Cakes, western food, local cuisine etc.
Food Trucks of Bangalore- Key asset- food truck
There are many food truck builders available.
Amigos food trucks Manufacturers-Meerut
The cheapest truck can cost  INR 1,75,000 and the max, it can go on to INR 12,00,000 depending upon the material, quality n accessories  that is an add on to the truck.
Food Truck India- Hyderabad
A customized food truck manufacturing company, called Food Truck India (FTI) has been started out of Hyderabad. They are supplying custom built food trucks all across India.
 Popular Food Trucks of Bangalore
1.       The Spitfire Barbecue Truck
2.      The SWAT Truck
3.      The Great Indian Bhukkad
4.      Fuel Up
5.      Square Ruth
6.      Wicked Chef Gourmet On the Go
7.     Dude Food's here
8.    Ya Habibi Food Truck
9.    Fuel Up!
10.  Binge
11.   Veg Foodies Express
12.  Meals-on-Wheels
13.  De3-The Eatery
14.  The S.W.A.T. Truck
15.  The Spitfire BBQ Truck
16.  Hunger Chase
Food Trucks of Bangalore- Off Beat Food trucks
I. Gypsy Kitchen
Gypsy Kitchen happened to Shakti Subbarao when he got fed up of his corporate life. He wanted to start a restaurant, but things happened otherwise. He was led to a complete foodtruck with a built in kitchen which   launched in June this year. He was inspired by the Eat Street shows on TV. The crux of his food is the all-American burgers, hotdogs, and sandwiches. "I want to give people a 'gypsy' menu, where flavours from different parts of the world come together in your sandwich or burger," says the 32-year-old Shakti. His wife pre-cooks the food, his brother-in-law and his wife help Shakti on the truck. "My flashy truck (with red-orange flames leaping from a black background!) proved to be a cultural shock initially. In India where most vehicles selling food is usually 'Chinese', we were accepted in about two weeks. And now we have regulars." People did initially have hang-ups about paying  a maximum of Rs. 180 for a sandwich that came out of a truck, admits Shakti, "but we first ask them to eat. They are usually parked in HSR Layout from 5.30 p.m. onwards.
ii. Foodipa
Chaat on wheels! Just our kind of snacking fantasy. Foodipa dishes up not the usual truck grub like hot dogs and burgers, but instead does chaat, samosa, kachoris, Sev Puri, Chole Bhature and parathas.
iii. Just Bake Dessert Mobile
The bakery chain's dessert truck offers tea cakes, brownies, chocolate and lemon mini tarts, muffins, sandwiches and more. Look out for their rusks, buttery Shrewsbury biscuits, available in tins.
iv. Ice Cream Buggy Brings You Frozen Treats in Cake and Pizza Avatars.    
From regular scoops to ice cream in cake and pizza, the country's first ice cream truck is in town!
v. Le Casse Croûte
This is supposedly Bangalore's first French food truck. Translated from French, the name of the truck means a snack or a light meal. The menu offers French croq or toasted sandwiches such as the Monsieur Le Goff, a sandwich stuffed with fresh prawns and homemade aioli or the Monsieur Martin with bacon, eggs, Béchamel sauce, mustard and veggies. Homemade gazpacho soup and French fries are sides and for dessert, there's homemade Caramel Cream made with salted butter. 
Food Trucks of Bangalore-Flipside- Legality 
There is no specific provision to register such a 'food truck' by the RTO. With a plan to make the business national across metros, the owners continue to find it difficult going about the law of the land. Be it the Traffic Police Authority, the Bruhat Bengaluru Mahanagara Palike (BBMP) or the local police, they all seem to have some issue or the other with food trucks.

Food Trucks of Bangalore-Conclusion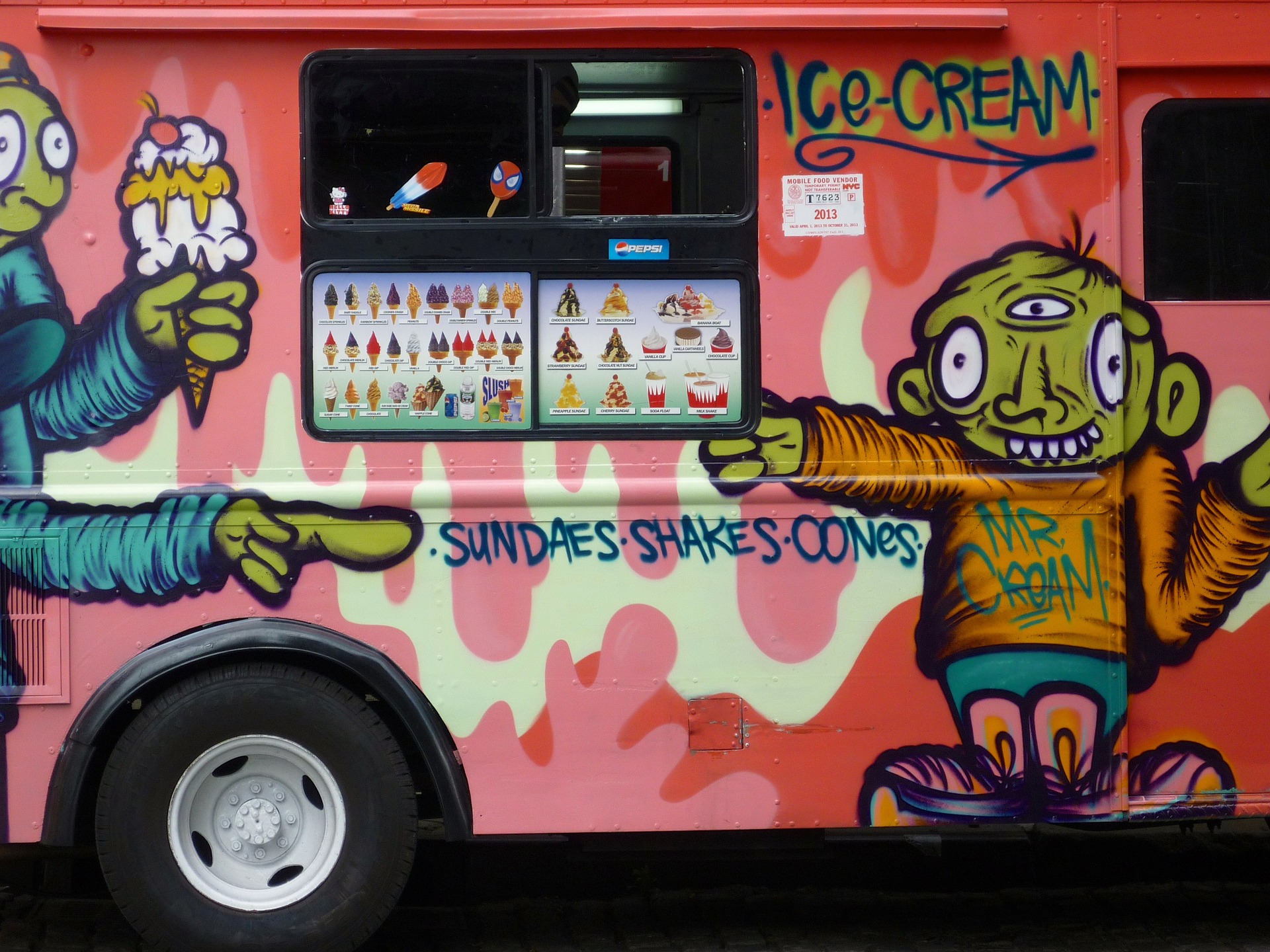 The food truck industry is growing at a rapid pace. This provides a good opportunity for food lovers to start off- beat food trucks ,catering to the needs of teeming millennials in the IT capital.
Though the rules are all not in place yet for the food trucks, eventually it will stand as an individual industry.
​