Learnings from Startup Failures
What Could be the Learnings from Startup Failures ?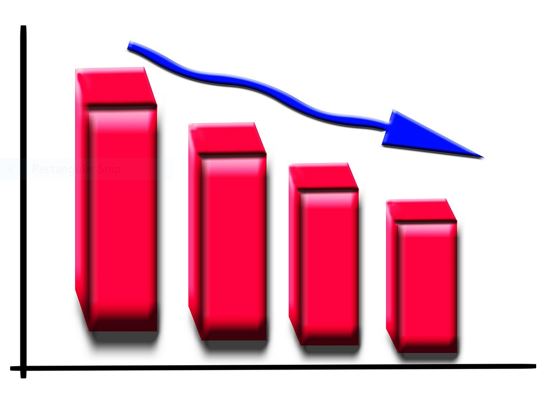 I have learned fifty thousand ways it cannot be done and therefore I am fifty thousand times nearer the final successful experiment. - Thomas Edison
Learnings from Startup Failures - Risk Takers
It is a well-known fact that only 5 startups out of 100 survive in the first year and only 1-2 startups cross 5 years. This statistic helps us in understanding the reasons for failures.
One can ask a question, when so much of information and support is available in the environment why the failure rate is so high? The entrepreneurial DNA is the reason. Risk taking propensity, optimism and the belief of any startup entrepreneur that he can make the difference, his approach is different etc. makes him go ahead with his plan. Making one's own mistakes and then realizing what went wrong, seems to be the motto.
Examples
Airlines
Low cost airline startups in India like Deccan Air & East West Airlines
Food Delivery Business
Tiny Owl & Spoon Joy
Retail
Subiksha
APP Based Taxi
Taxi for Sure
Langhar- An innovative idea and non- asset based
"IT STRUCK ME THAT THERE IS A MARKET WHERE HOUSEWIVES WHO HAVE FREE TIME COULD COOK AND SELL HOMEMADE FOOD TO PEOPLE WHO YEARN FOR IT, LIKE STUDENTS AND YOUNG PROFESSIONALS. - KARANPREET SINGH
This model attracted close to INR 90 million funding. It achieved a monthly turnover of INR 300K. The business still failed. Why?
Reasons for Failure
·         Maintaining quality of home food was a challenge
·         Home Chefs provided errant and casual response
·         Margins were really low
·         Delivery was a big challenge
7 Lessons From 100+ Failed Startups
Learnings from Startup Failures-  Discovery Statements
1.    We had underestimated the work that goes into making a market-ready hardware product. We had overestimated the demand and utility of our product.
2.    We did not understand the market and competition well enough.
3.    We also did not figure out the persona of our customer. And whether that customer was looking for the value that we were providing.
4.    As a startup, you are constrained in resources. So it is always better to identify and solve one problem very well instead of solving n problems in a so-so way.
5.    https://www.cbinsights.com/blog/startup-failure-post-mortem/
6.    Trying to be sustainable too early
7.    Classic startup mistake of worrying about being profitable right from the word go
8.    Scaling up too early without funding arrangements
9.    Under estimating competition
10. Legal tangles taking away precious resources
11. Optimism on Tech. Product building Complexity & consequent resource crunch
12. Key Employees leaving abruptly as they do not see light at the end of tunnel
13. Depending on limited network for Lead Generation
14. Unwillingness to try new products in B2B space
15. B2C customer loyalty strong on current brands.
16. Changing customers' habits is difficult
17. Personal Problems decreasing the motivational levels
18. Integrity issues among partners
Learnings from Startup Failures- Anasta Mudrova-Thinkgrowth.com
After my own failure, I became obsessed with understanding how and why things go wrong. As of today, I've read 100+ failed startups stories. I recently compiled my learnings from this into The Startup Checklist, and this post shares a few things in particular that stood out to me.
https://thinkgrowth.org/7-lessons-from-100-failed-startups-2db31984867a

Learnings from Startup Failures - Icarus Paradox
Icarus Paradox
It alludes to Icarus of Greek Mythology, who drowned after flying too close to the Sun. The failure of the very wings that allowed him to escape imprisonment and soar through the skies was what ultimately led to his demise, hence the paradox.
The Icarus paradox is a neologism coined by Danny Miller in his 1990 book by the same name. The term refers to the phenomenon of businesses failing abruptly after a period of apparent success, where this failure is brought about by the very elements that led to their initial success.
This is the story of a few startups which grow rapidly in the first few years without consolidating.The hunger for more and more growth kills them.
Learnings from Startup Failures -Recommended Books
1.    Secret to Startup Failure: Fail Fast. Fail Cheap. Fail Happy- Sonia Lin
2.     Finding Success In Failure: True Confessions From 10 Years of Startup Mistakes- Lucas Carlson
Learnings from Startup Failures- Conclusion
SUCCESS IS NOT BUILT ON SUCCESS. IT'S BUILT ON FAILURE. IT'S BUILT ON FRUSTRATION. SOMETIMES IT'S BUILT ON CATASTROPHE. – Summer Redstone 
 The good news is that the entrepreneurs do not fail but the business fails. The failed entrepreneurs many a times have risen like a phoenix. Luck favors the brave.