Why Partnership is Important
Why Partnership is Important? 
"The adage that two brains are better than one may explain why a lot of entrepreneurs and small business owners, including me, create partnerships." - Patrik Hull.
Why Partnership is Important- Success Formulae
i.             Complementary skills of partner's desirable

ii.            Mutual respect must
iii.           Well defined Roles and responsibilities
iv.          Written legal agreement among partners
v.            Open Communication without hidden agenda
vi.          Cash Management Responsibility
According to Tom Tunguz, the median founding team in highly successful startups has two founders.
Why Partnership is Important-Match Making
Partnership in business is like finding perfect partner in marriage. Many matrimonial sites play a role in match making. Similarly, in businesses smart individuals have seized this opportunity for finding co-founders.

A few websites are listed below.

1.Founder2be

Tagline

Find a Co-Founder. Start a Startup. Now.

You're just one step away from connecting with 55,000+ co-founders



Interestingly enough Founder2be was actually born out of the need to find a co-founder. This didn't work out so we decided to solve the co-founder finding problem first, on a global scale.

Now with currently more than 21,000 users 

Founder2be

 

is probably the largest co-founder finding community out there. It basically works like a mix of match.com and LinkedIn. Users can search for and connect with potential co-founders. And to spark interest in potential co-founders, they can even share their ideas with as much or as little information as they want.

2.

Cofounderslab

Their tagline is-

Get access to potential teammates that have complementary skillsets

3. Founders-Nation

Tagline

Find or Become

 

a Start-up Co-Founder
Why Partnership is Important- Recommended Books
Partnership (or Fix the One You're– By David Gage(Author)
In The Partnership Charter, psychologist and business mediation expert David Gage offers a comprehensive guide to the art of establishing and maintaining a business partnership. The centerpiece of his approach is the Partnership Charter, a document that clearly outlines the goals, expectations, responsibilities, and relationships of the principals. The charter identifies potential sources of conflict and how they will be resolved, while addressing such sensitive issues as personal styles, values, money, and power. Illustrating every principle through engaging stories drawn from Gage's front-line experience consulting to business partners, as well as interviews with the founding partners of such successful businesses as Progressive Insurance Company and Manpower, Inc., The Partnership Charter dispels common myths and presents a practical framework for launching, building, and sustaining a thriving business partnership.
Why Partnership is Important - Conclusion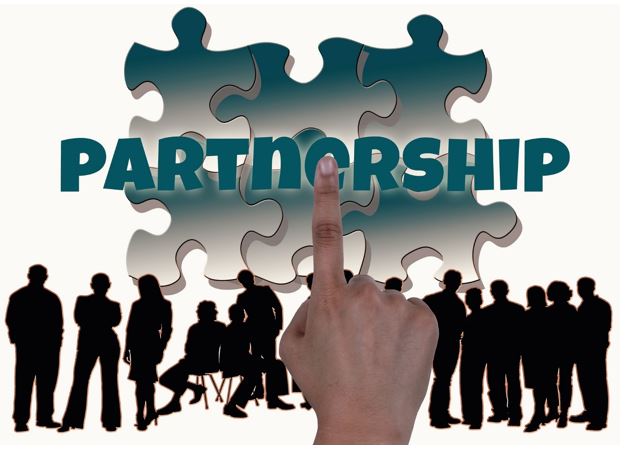 500Startups' founder, Dave McClure, suggests a holy trinity of " hacker, hustler and designer"  makes for the perfect formula.
Solopreneurs or partnerships for startup is a call each individual has to take. There are pros and cons of each type of setup. The value system of partners has to match and there should be clear understanding on roles and responsibilities. Complementary skills and sharing of risks could be the main advantages.
Key to success is continuous communication, respect for disagreements and good vibes among partners.
​